Funny story…so, while I was out thrifting one day, I came across these two hex signs (Pennsylvania Dutch folk art). I didn't actually know the term "hex signs" at the time, but I snapped them up with the intention of reselling them. But then I had a thought…What if I upcycled these into barn-inspired outdoor wall decor for our tool shed?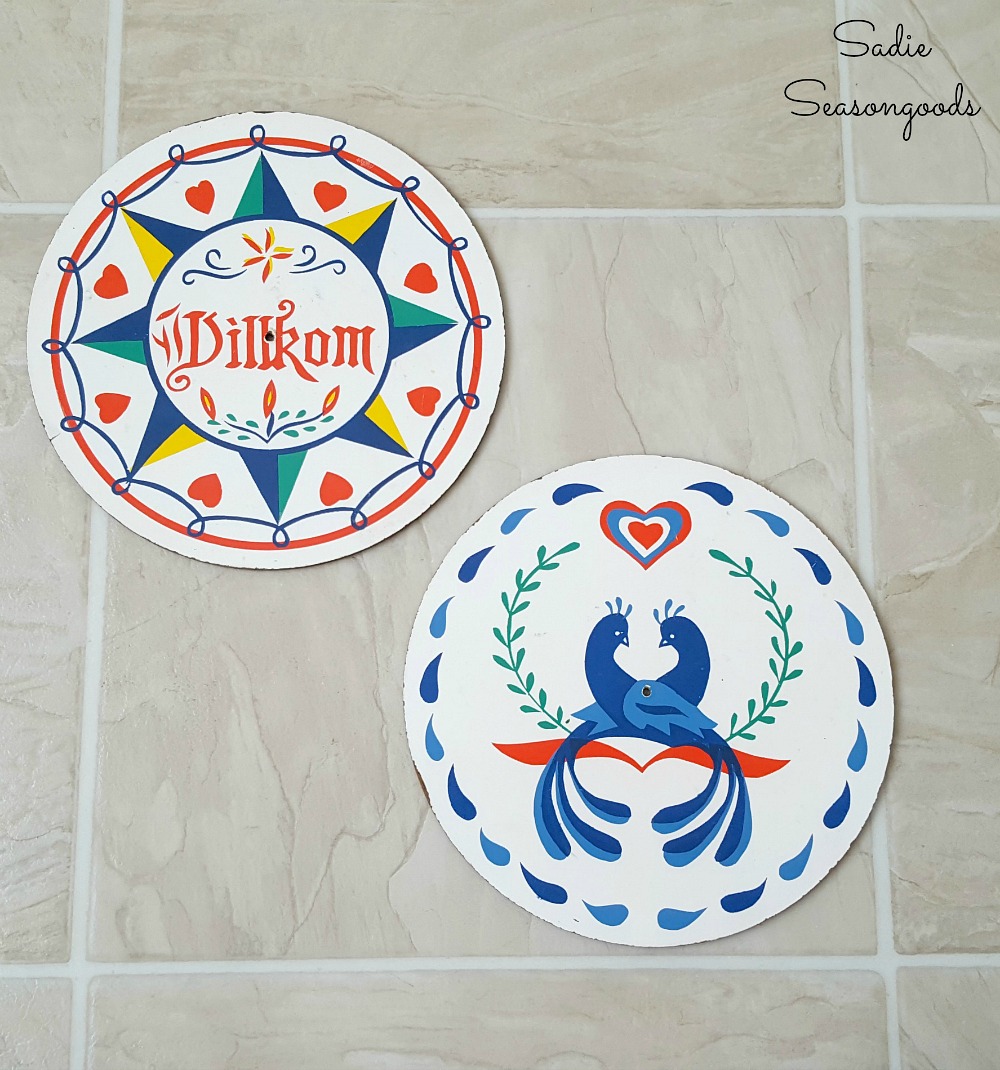 Our tool shed happens to adorable in its own right, as it is modeled after our house (same color, same trim, etc.). But I've never done anything to it before, as far as decorating is concerned.
And if I can't have a barn of my own, then why not treat our shed as a barn? This post contains affiliate links for your crafting convenience.
Creating Barn Decor / Outdoor Wall Decor with Hex Signs
To put my idea into action, I needed a plank of salvaged wood. So, I headed to a local salvage shop – because OF COURSE I didn't have the perfect piece in my stash!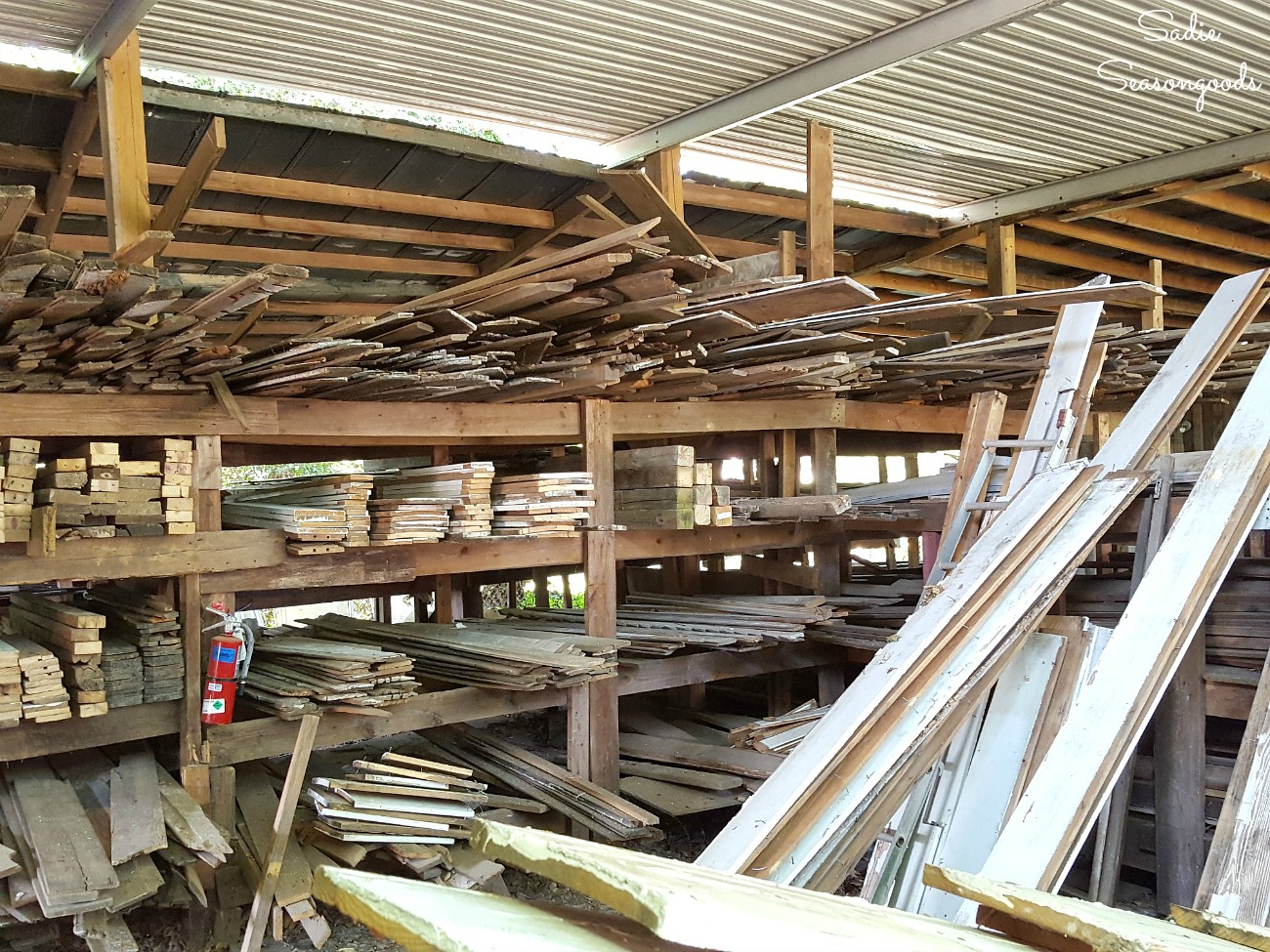 But with a little digging, I found just the right piece of salvaged wood. It was, of course, in rough shape…but I could certainly spruce it up to my liking.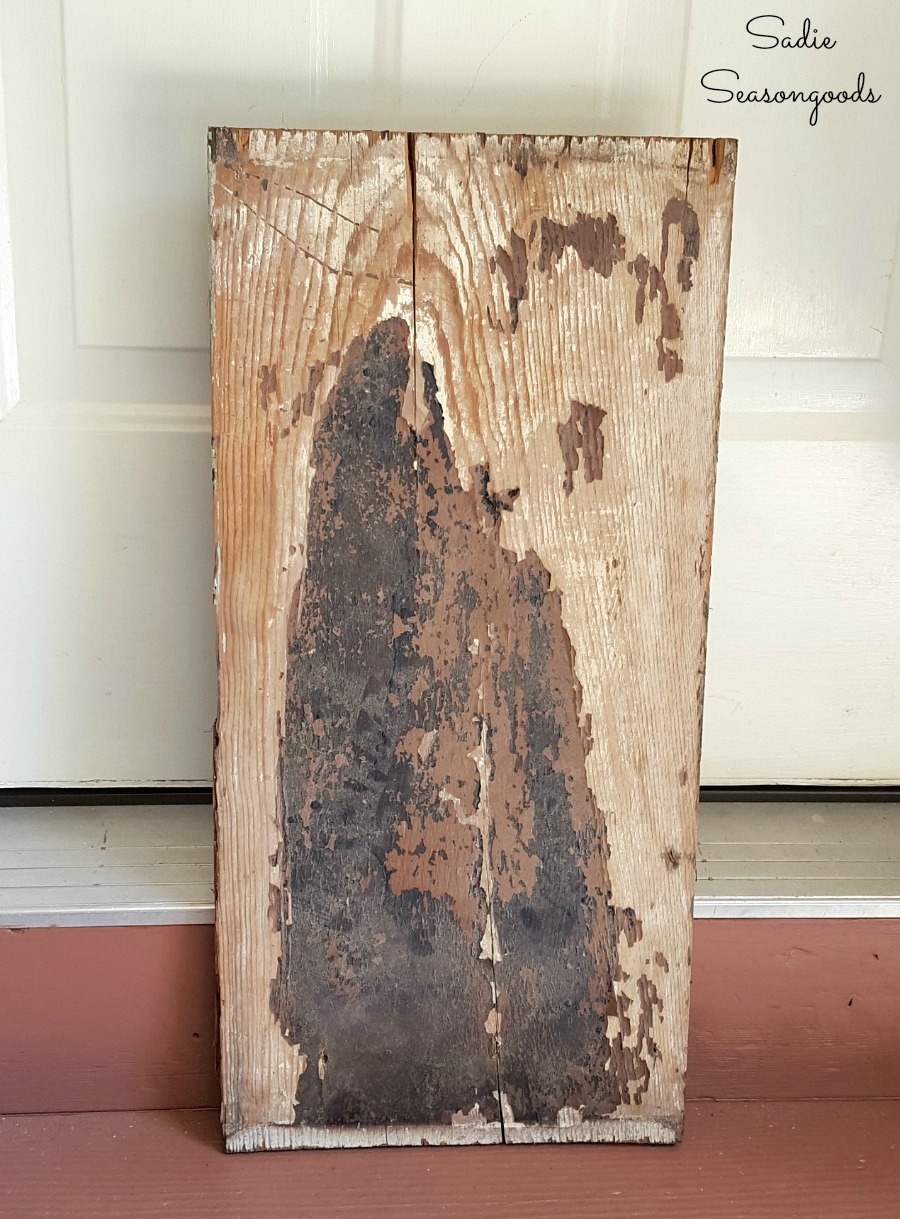 Normally I love a chipped paint look…but not the brown/black combo this piece was sporting! So, Mr. Seasongoods offered to give the plank a refresh with our beloved sander. And just look at that grain now!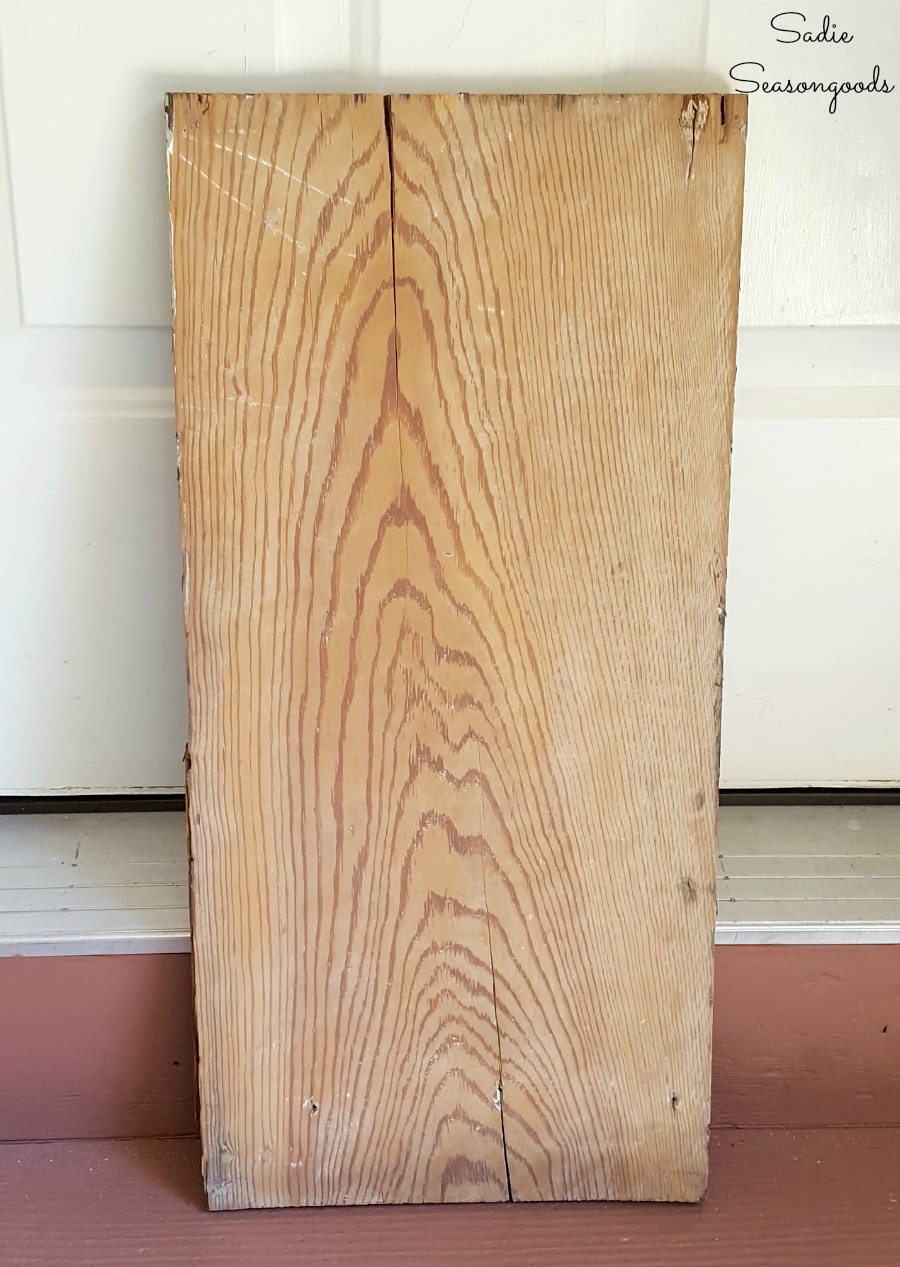 After I dusted it clean, I gave it a generous coat of a favorite wood stain. I wanted a darker background on the salvaged wood so that the hex signs would really pop / stand out when I hung it on our tool shed!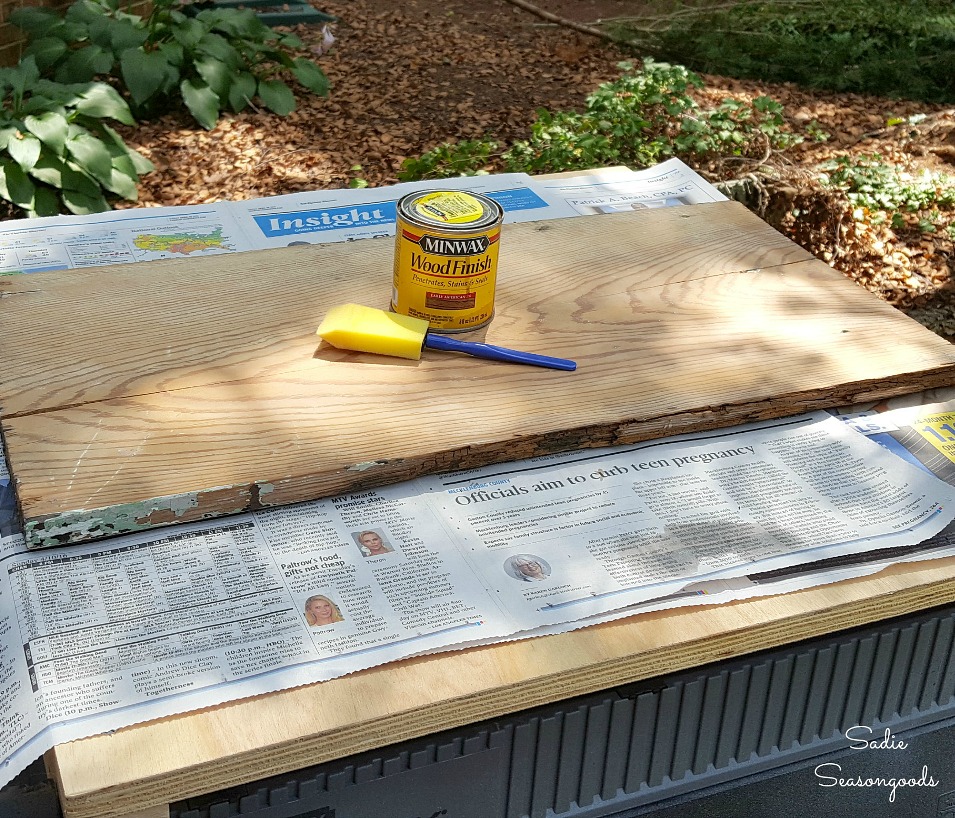 To weather it a little further, I then gave it an uneven grey paint wash…a coat of water sealant…and then called it a day!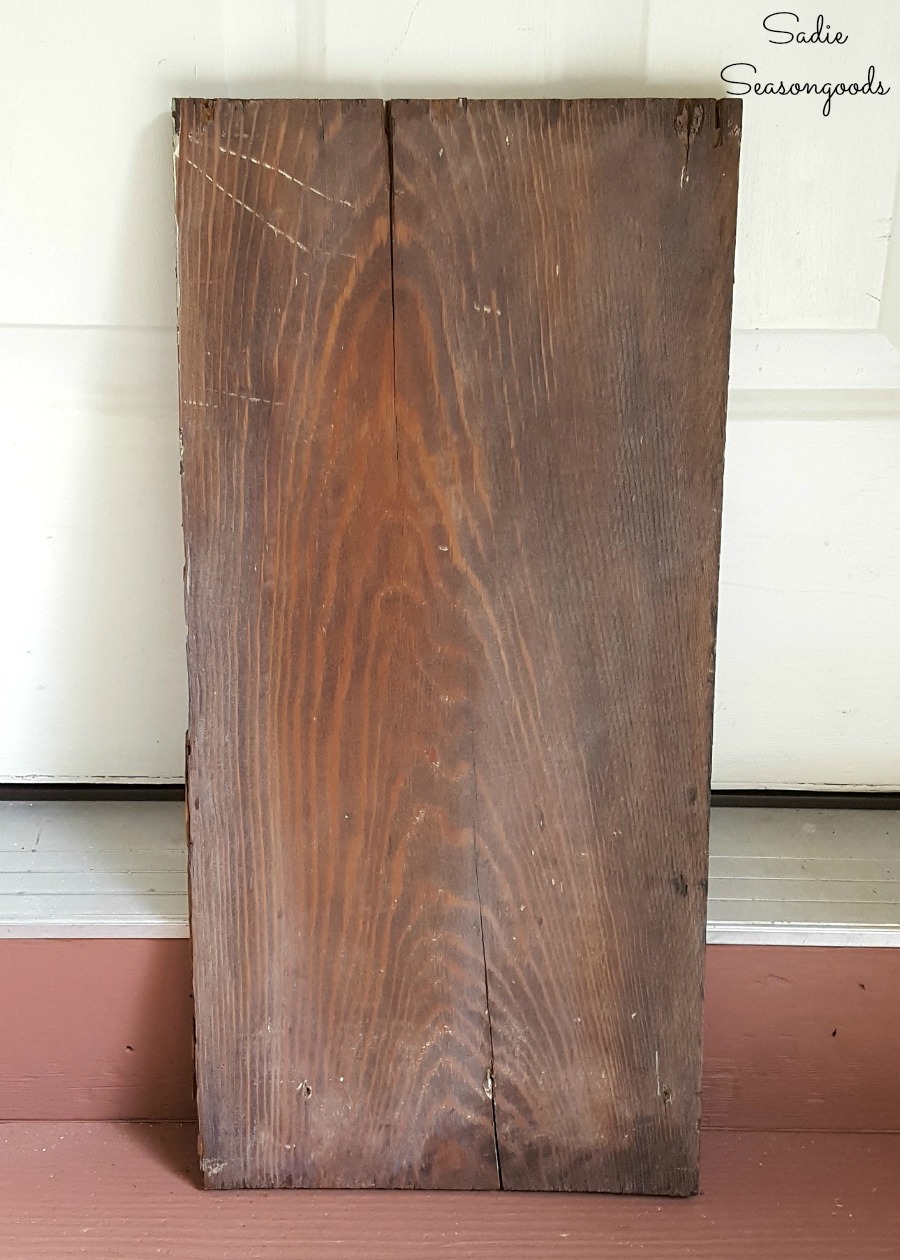 Then, we just fixed the hex signs to the reclaimed wood with screws; the signs already had holes in the centers. To finish it off, we also attached a pair of D-ring hangers and strung braided picture hanging wire between them.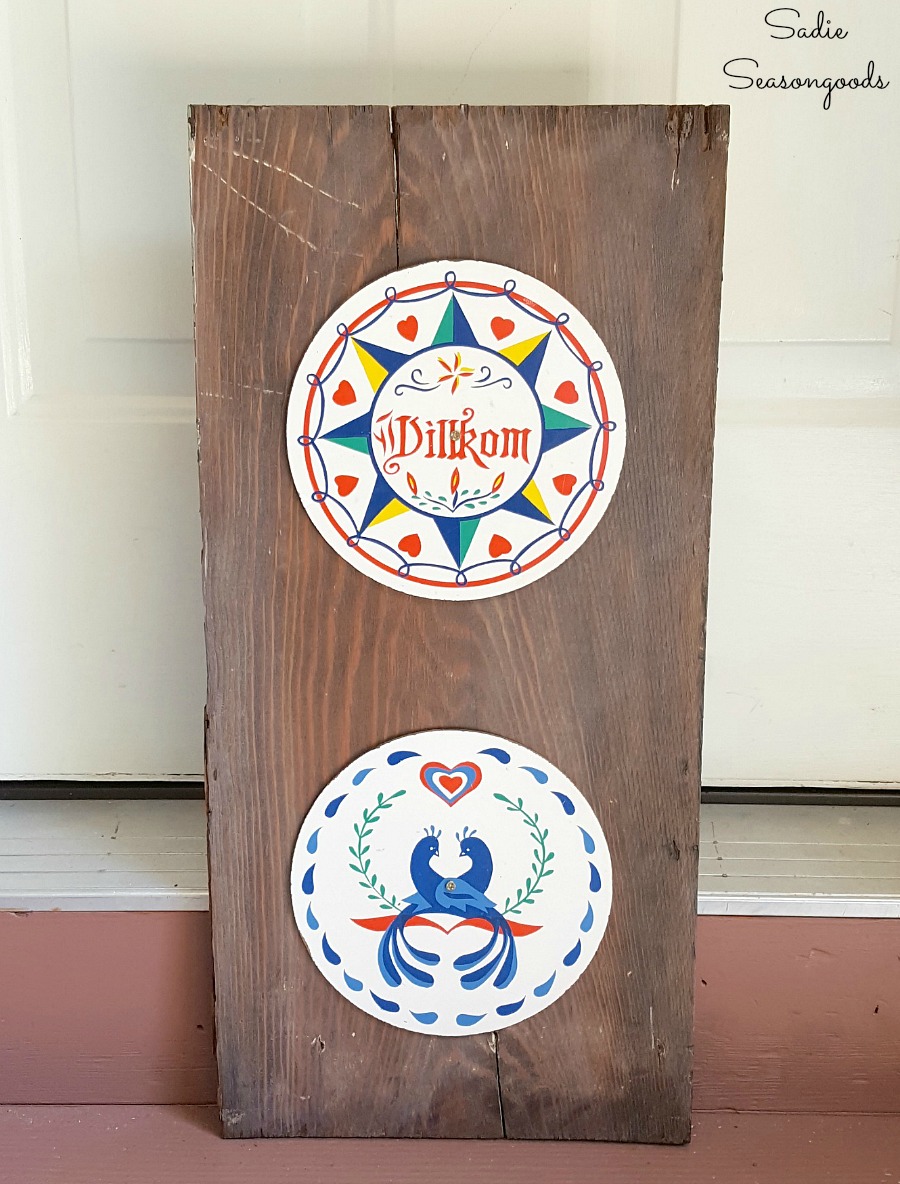 Barn-Inspired Outdoor Wall Decor for a Tool Shed
All that was left to do was hang my outdoor wall decor on our shed- a little touch of country barn art in the small city suburbs!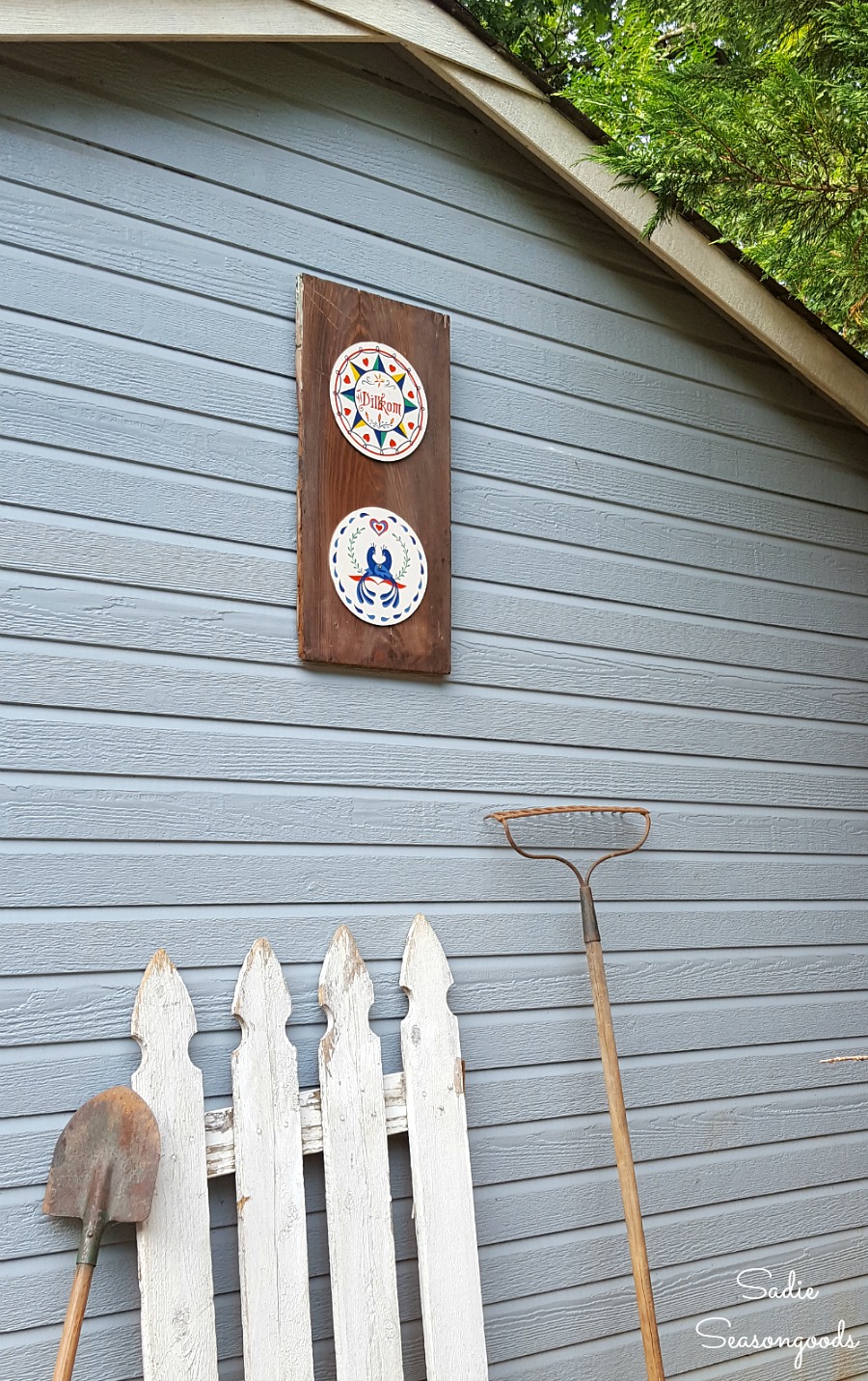 Isn't it charming? And clearly I have room on the tool shed walls for more outdoor wall decor or barn decor!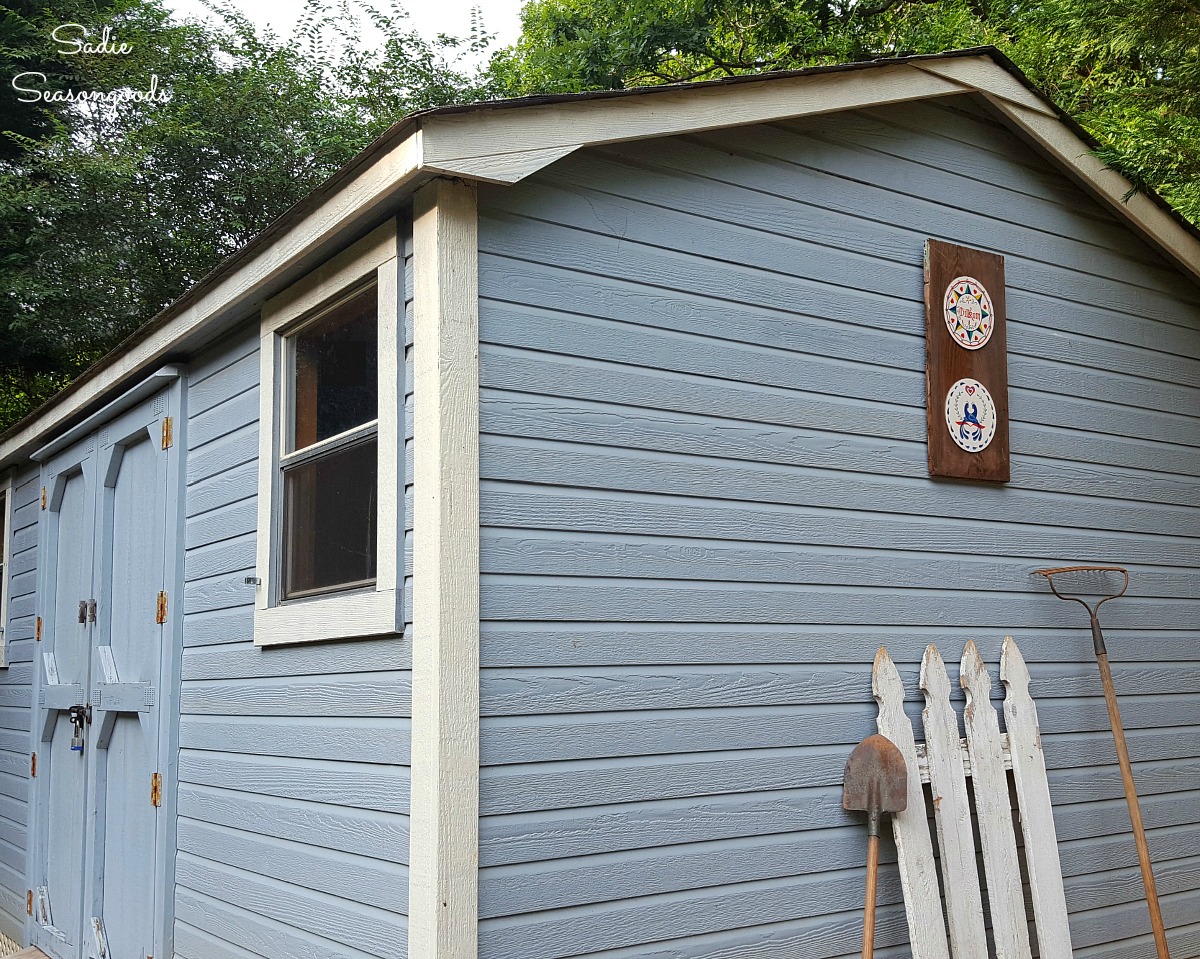 Oh, and I will give the whole thing another couple of coats of water sealant, including the hex signs. But what should I add to our tool shed next? Maybe a barn quilt or two? I think that can be arranged!
If you enjoyed this outdoor wall art project idea, then you may also be interested in this garden trellis I made by upcycling some old garden tools, as well!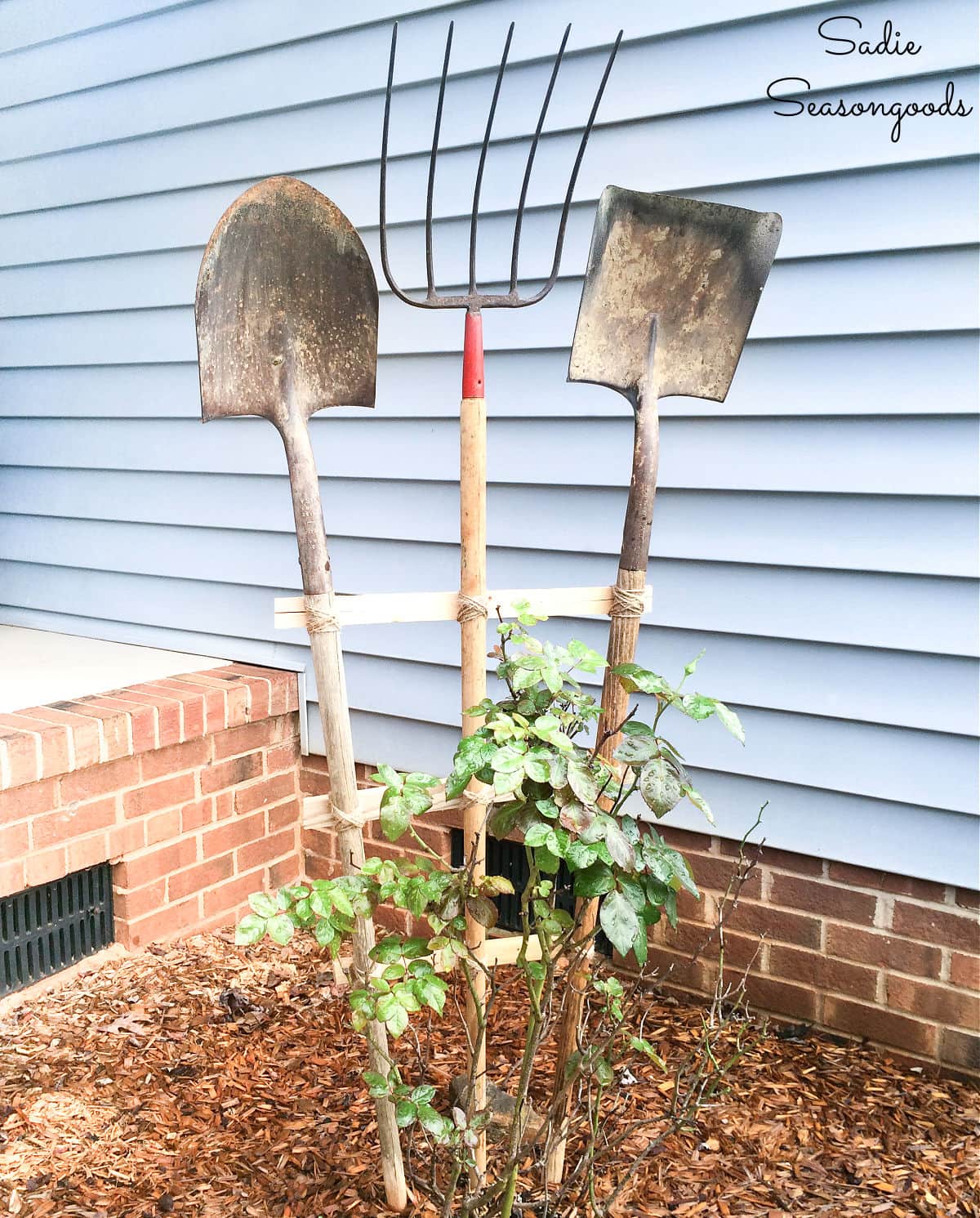 Craft on!
S
Want to be notified when I publish my next upcycling project tutorial?
Subscribe to Blog via Email
Join me on Social Media: