I love to feed the wild birds in my yard all year long, especially during the cold winter months. So I decided to make a suet feeder that would keep them fat, happy, and healthy through the cold winter. And to keep it extra interesting (and very Sadie-esque), I decided to try my hand at making homemade bird suet that I would pour in a coffee mug.

Because, let's face it. If there's one thing that every thrift store has in DROVES, it's ceramic coffee mugs.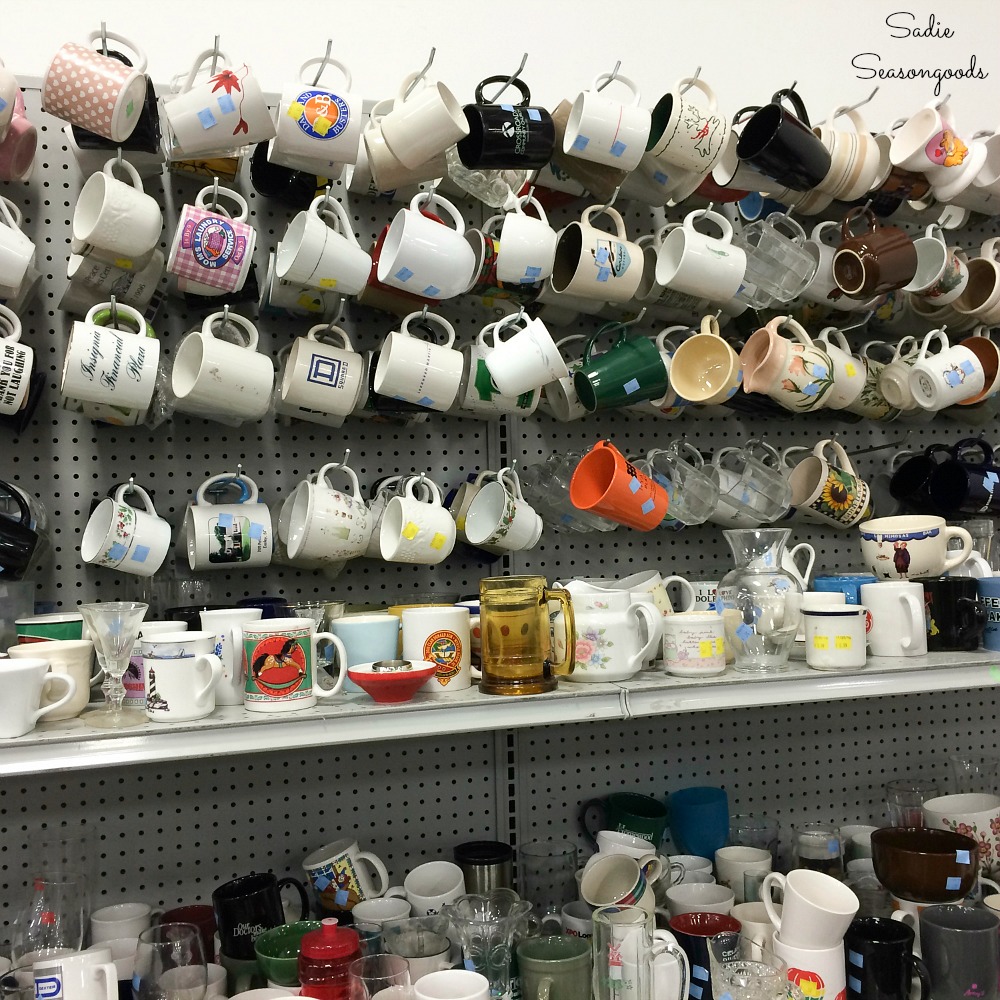 And I'm certainly no stranger to making bird feeders or baths before, either. Remember this one that I made from an old, broken lamp?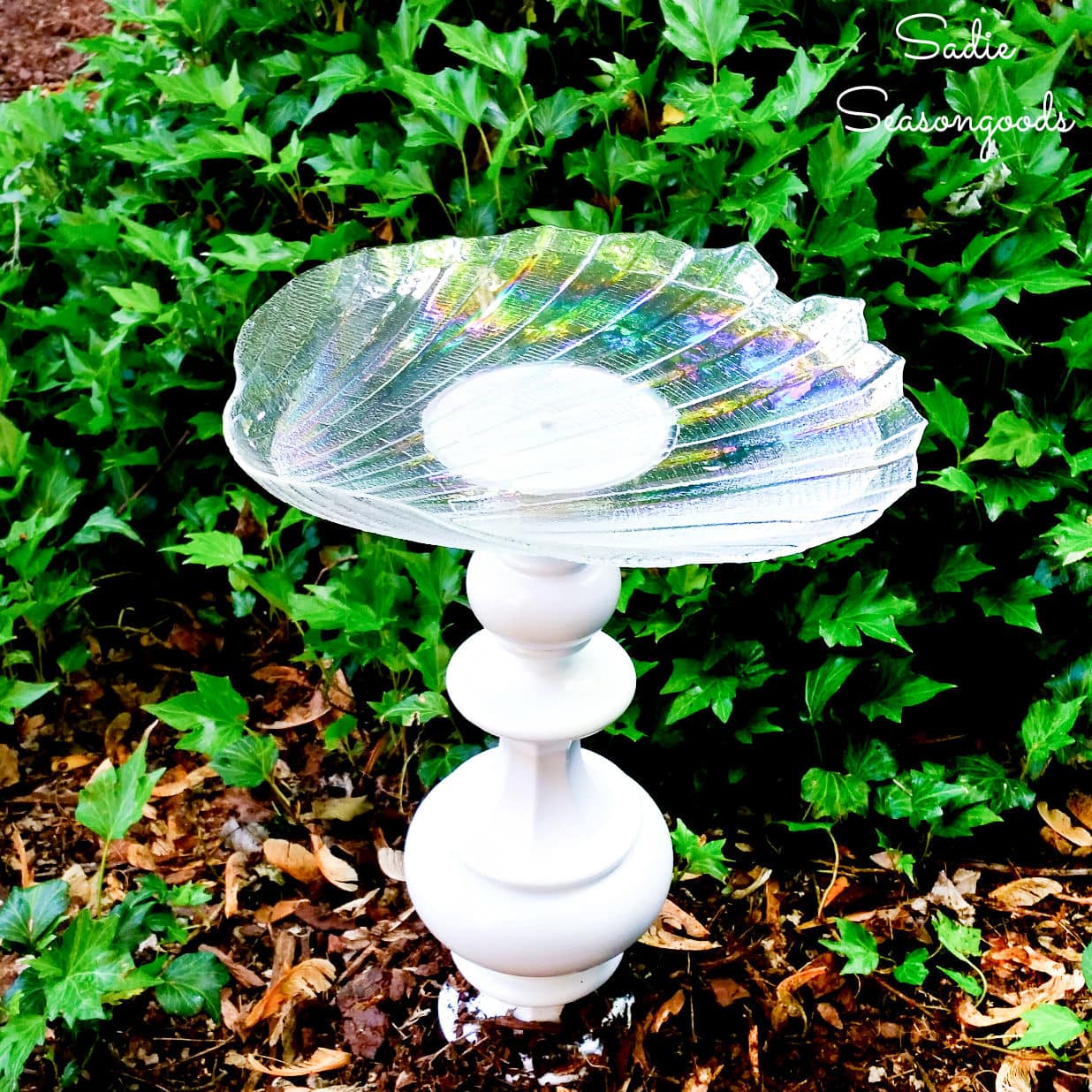 But back to the project at hand. Which would be a feeder, and specifically one for suet- not seed!
This post contains affiliate links for your convenience. As an Amazon Affiliate, I earn from qualifying purchases. All blue, bold, and underlined text is a clickable link, either to a product or to a related post.
How to Make Bird Suet for a Suet Feeder with Ceramic Coffee Mugs
After selecting some ceramic coffee mugs from Goodwill, I brought them home and ran them through the dishwasher.
I always like to start off with clean project materials, even if they're for the birds!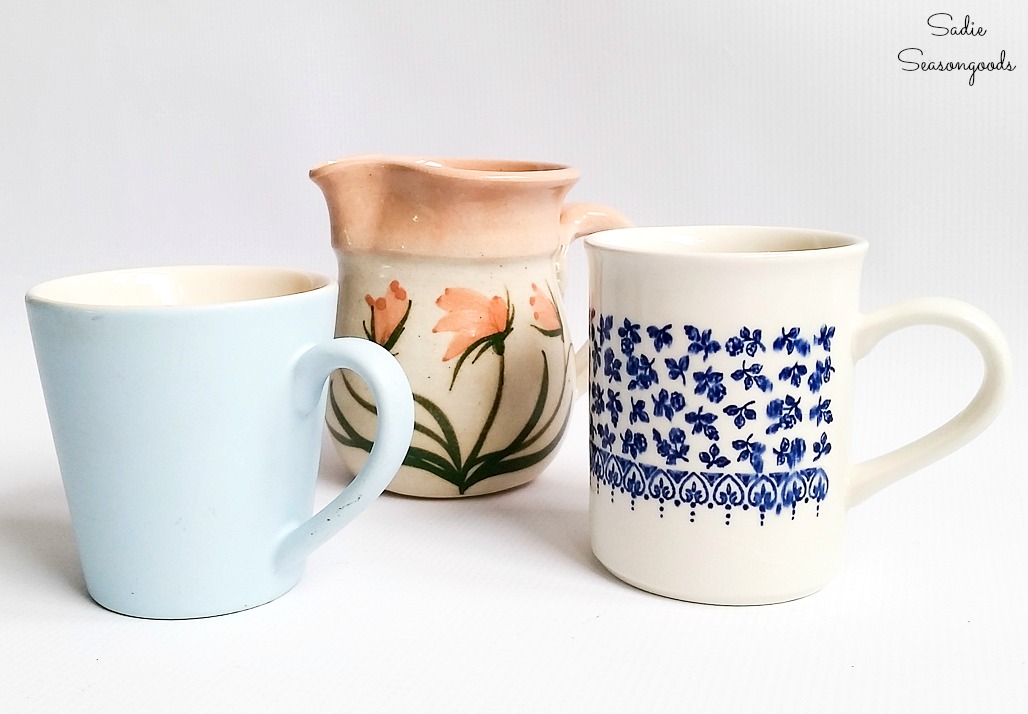 Now, to transform a coffee mug into a suet feeder, you can do a couple of things:
Render beef fat into homemade bird suet to mix with the bird seed of your choice.
I opted for number 2 as an experiment. Though I wasn't exactly sure how to make suet for a suet feeder, it seemed pretty straight forward.
I purchased some beef suet from Whole Foods which I rendered (i.e., melted into liquid form) in a pot on my stove.
While it rendered, I gathered some sticks from the yard to create perches for my DIY bird feeders. I snipped them so that they would touch the bottom of the mug and stick out approximately 4″ beyond the top of the mugs.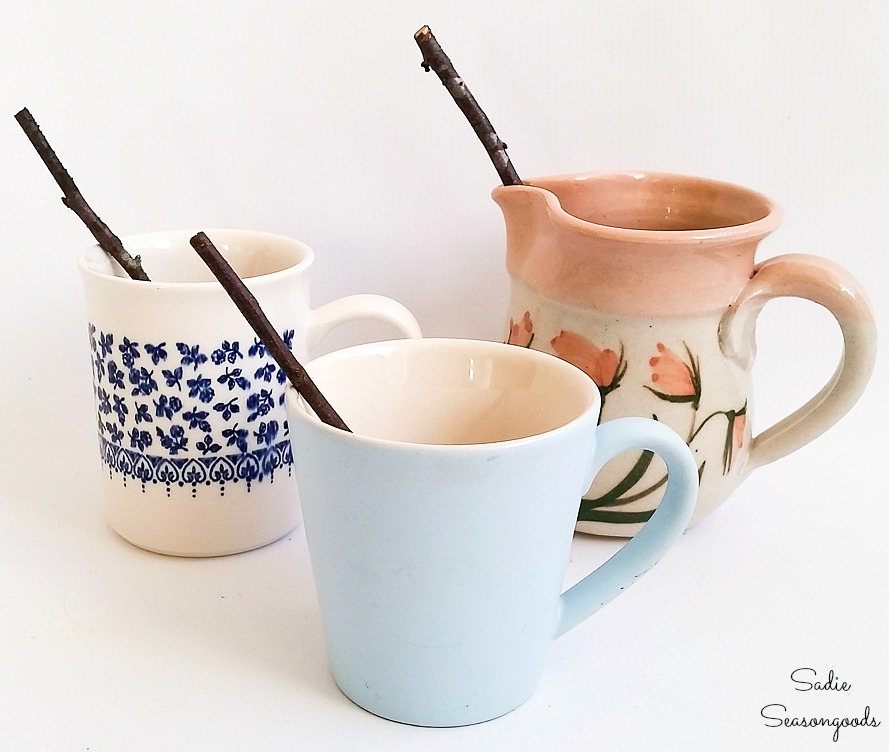 Next, I poured some bird seed into the coffee mugs, filling them approximately halfway with seed.
Then, I placed the "perches" into the seed. To ensure the perches stayed in place later on, I wrapped some heavier-gauge jewelry wire around each one.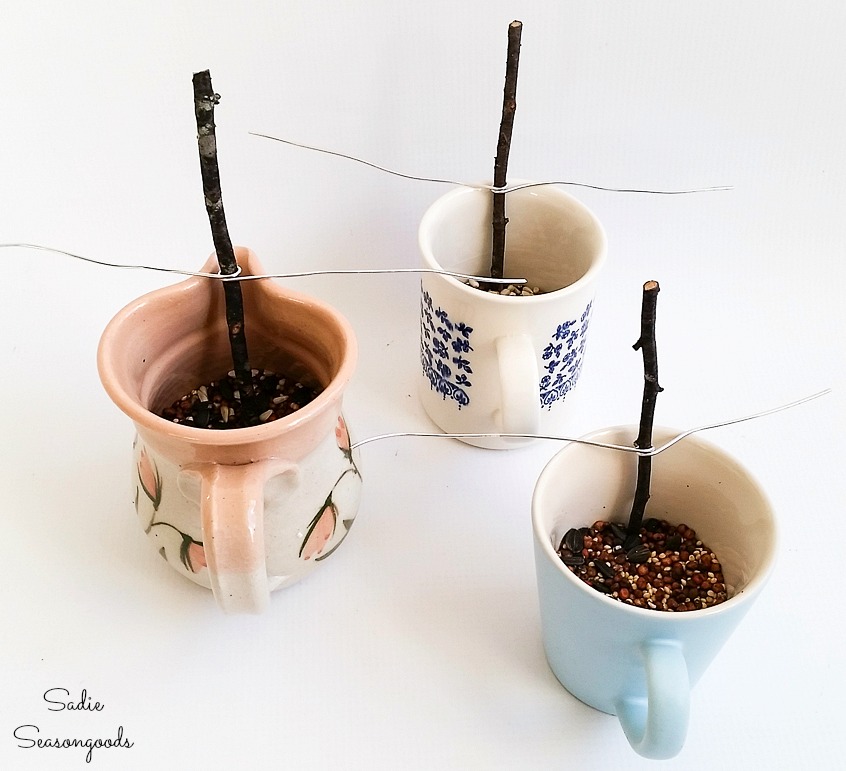 Finally, I poured the rendered beef suet (or homemade bird suet) into each suet feeder!
Admittedly, rendering beef fat to make bird suet stunk up my kitchen – so be prepared for that!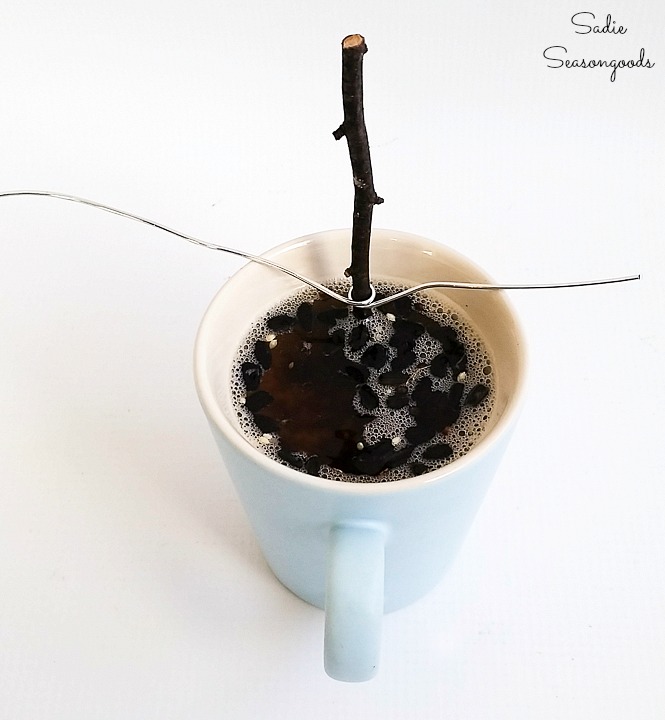 I placed my suet bird feeder in the fridge to cool down and allow the suet to harden.
It took about an hour to re-solidify and I used my stick-perch to stir it periodically to evenly re-distribute the seed.
Suet Feeder in a Coffee Mug for Winter Bird Feeding
Once it was solid, I used a carabiner to hang the suet feeder in a tree!
If I didn't already have a carabiner, I would have just used a loop of jute twine to tie it to a branch.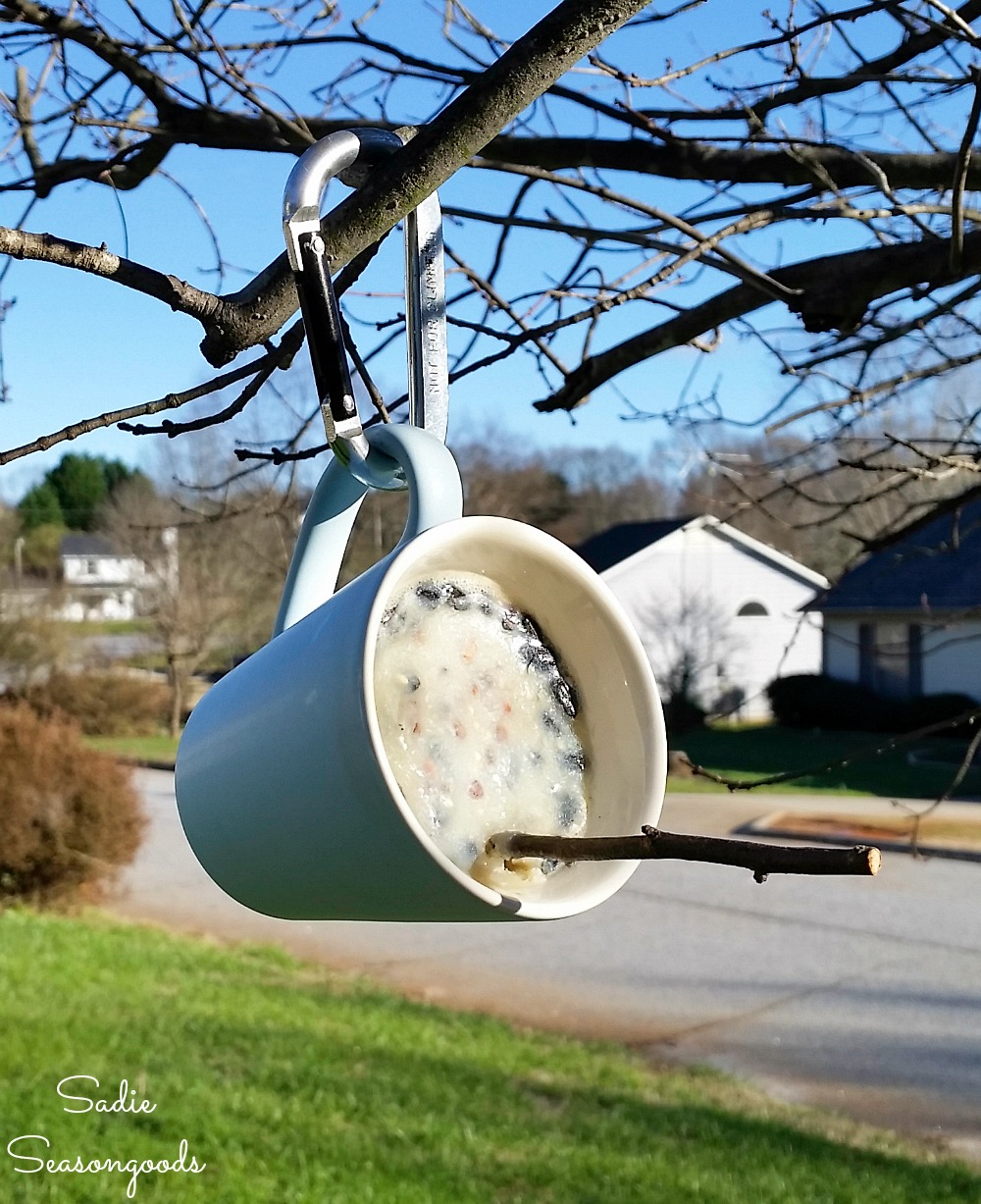 And for anyone wondering if the birds actually ate from the suet feeder…
They sure did!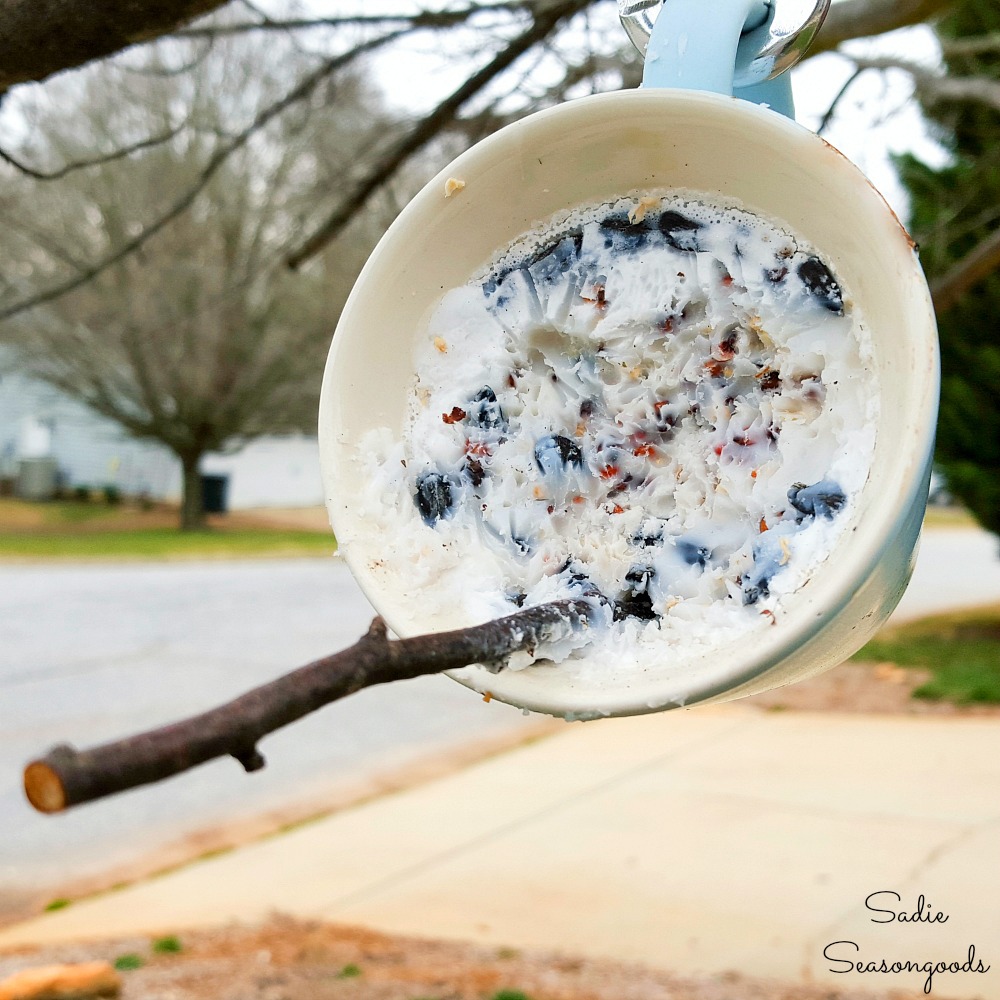 Moral of the story? If you've ever wondered about how to make bird suet or how to make a bird feeder, this suet feeder is a great place to start! Plus, not only did it involve upcycling a coffee mug, it was a very inexpensive way to make a DIY bird feeder!
I'm also excited to announce that my first book is now available! If you enjoying upcycling clothing and simple sewing projects, then you will love my book on flannel crafts!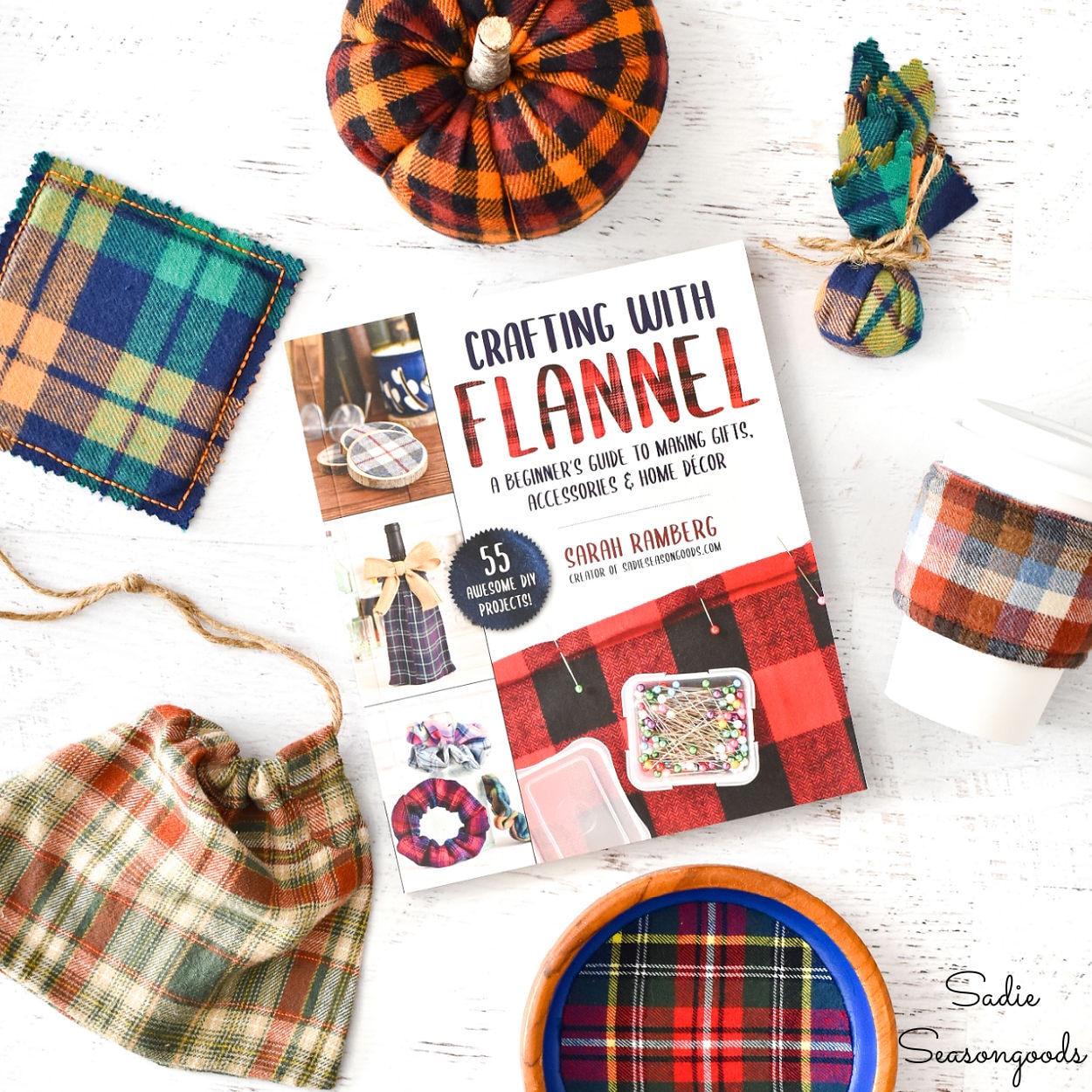 And if you enjoyed this upcycling idea for a suet bird feeder, then you'll love this DIY bird bath that uses a casserole dish lid!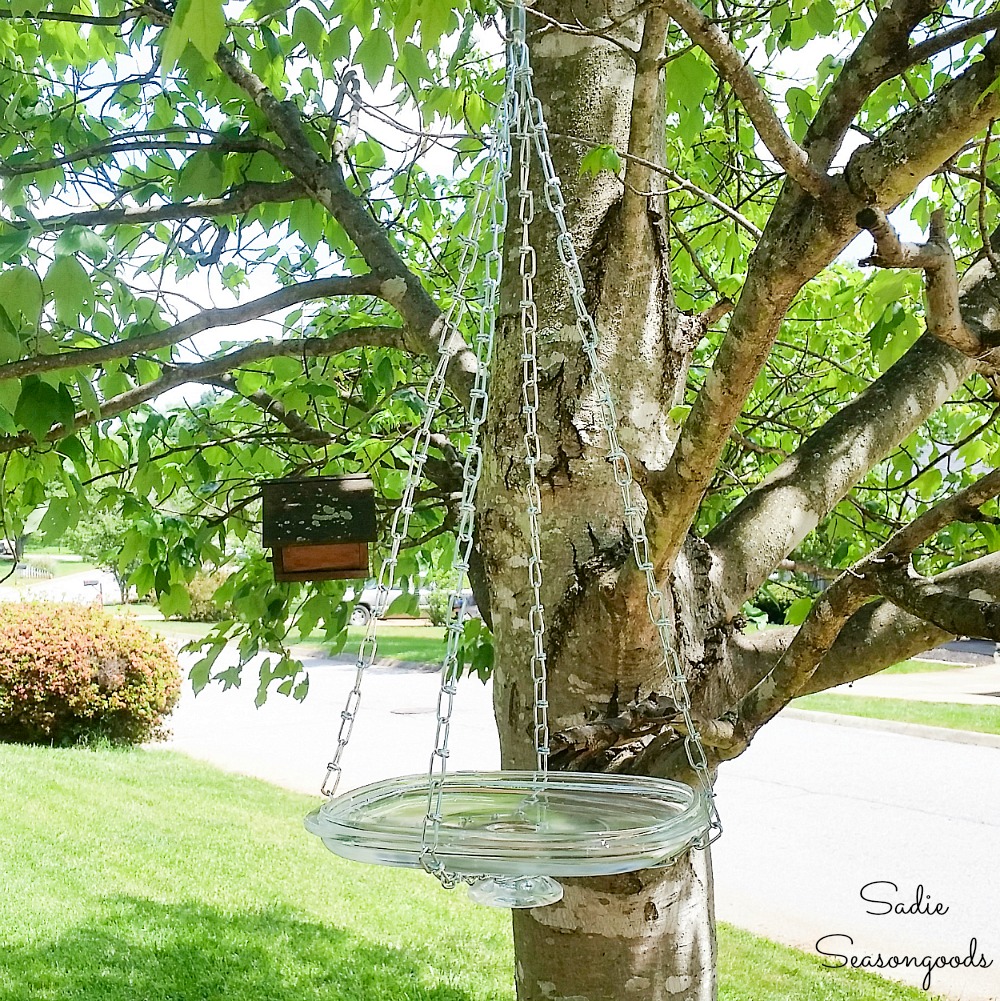 Craft on!
S
Join me on Social Media:

PIN ME!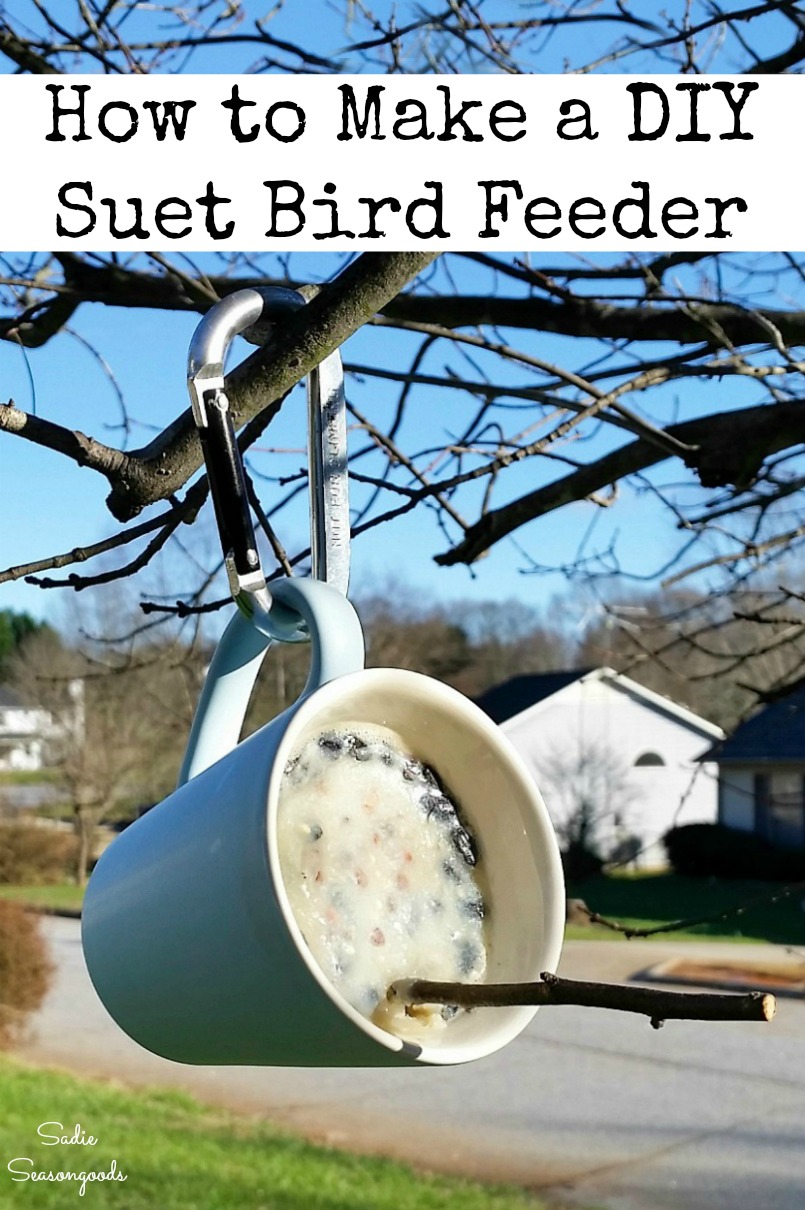 Sarah Ramberg is the owner of Sadie Seasongoods, a website that celebrates all things secondhand. From upcycling ideas and thrifted decor to vintage-centric travel itineraries, Sadie Seasongoods is a one-stop shop for anyone who loves thrifting and approachable repurposing ideas. Sarah is also the author of "Crafting with Flannel" and has been featured in numerous media outlets and magazines.