As soon as the first inkling of Fall hits- be it a nip in the air, the faintest color on leaves, or pumpkin ANYTHING- we get a hankering for a road trip into the mountains. Autumn and mountain life just seem to go hand-in-hand. And since it's September, it seemed natural for us to pack up the truck in search of vistas and vintage. This time around, we decided to go to Boone, NC, a place we've been before but never fully explored, in search of the best antique stores and thrift stores.
Home of Appalachian State University, it's an energetic college town smack dab in the- you guessed it- Appalachian Mountains. And since we were driving through Blowing Rock, North Carolina on the way to Boone, we couldn't help but stop at a few shops along the way.
This Junkin' Journey blog post was originally published in 2016. It was recently updated in 2020 to reflect store closures and/or openings.
*****
Antiques and Thrift Stores in Boone, NC
So, right off the bat, I fell in love with a Mission style desk at Possum Hollow. I just wanted to put it out there in the open…but I didn't buy it…and yes, I'm still thinking about it. BUT, back to the shop…this is a small (but full) shop set in the upper floor of a furniture restoration business.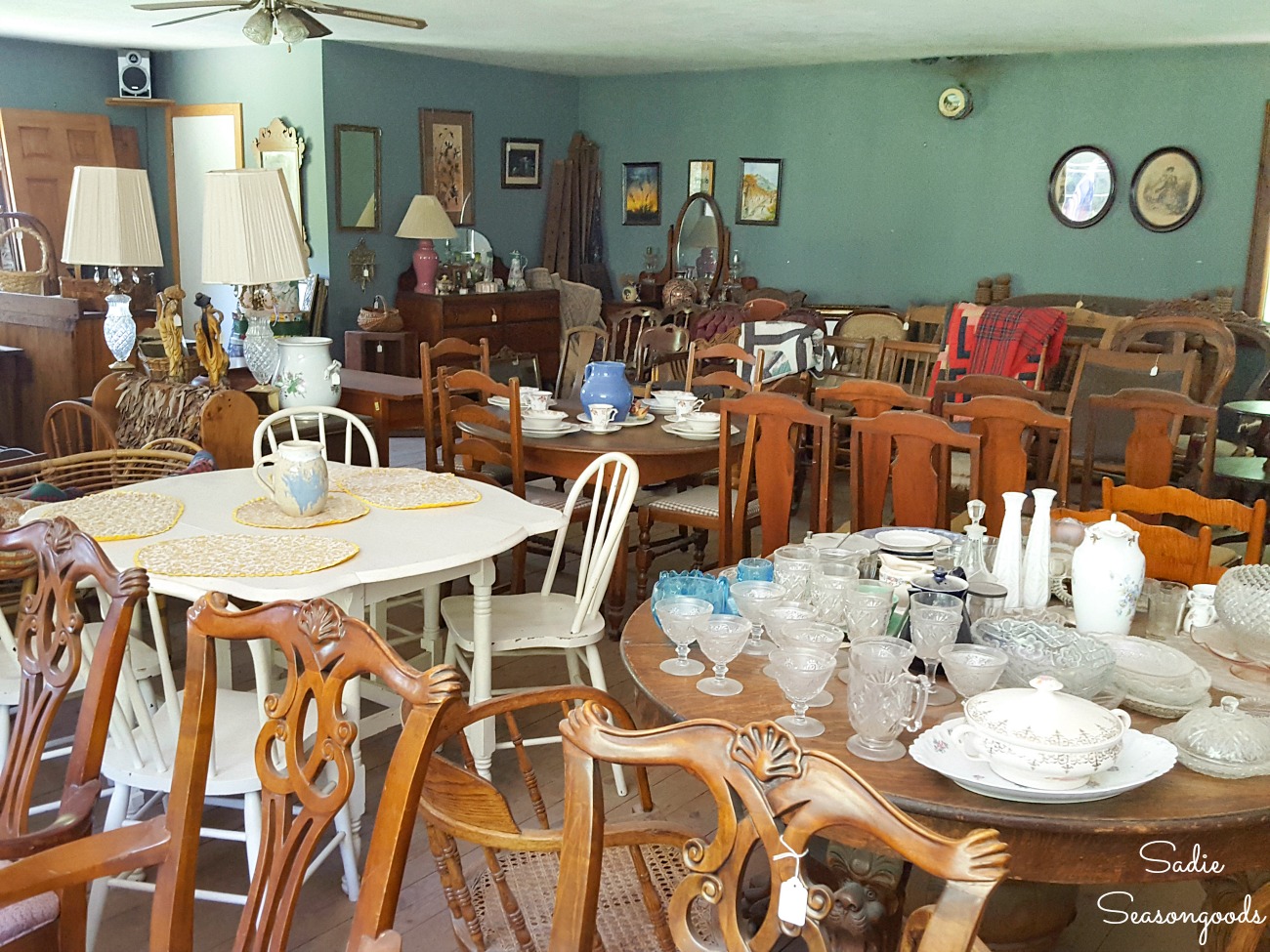 I didn't catch a photo of the desk (we got to talking about weather with the owner) but perhaps that's for the best. But as you can see, the shop is FULL of furniture options with plenty of smalls here and there.
This thrift shop in Boone, NC is deceptively large. When you first walk in, you see a few shelves of glassware and think, "Is that it?". But if you continue walking back through the room of books, there is nearly an entire WAREHOUSE of secondhand goodies. Furniture, appliances, clothing, housewares, and linens galore.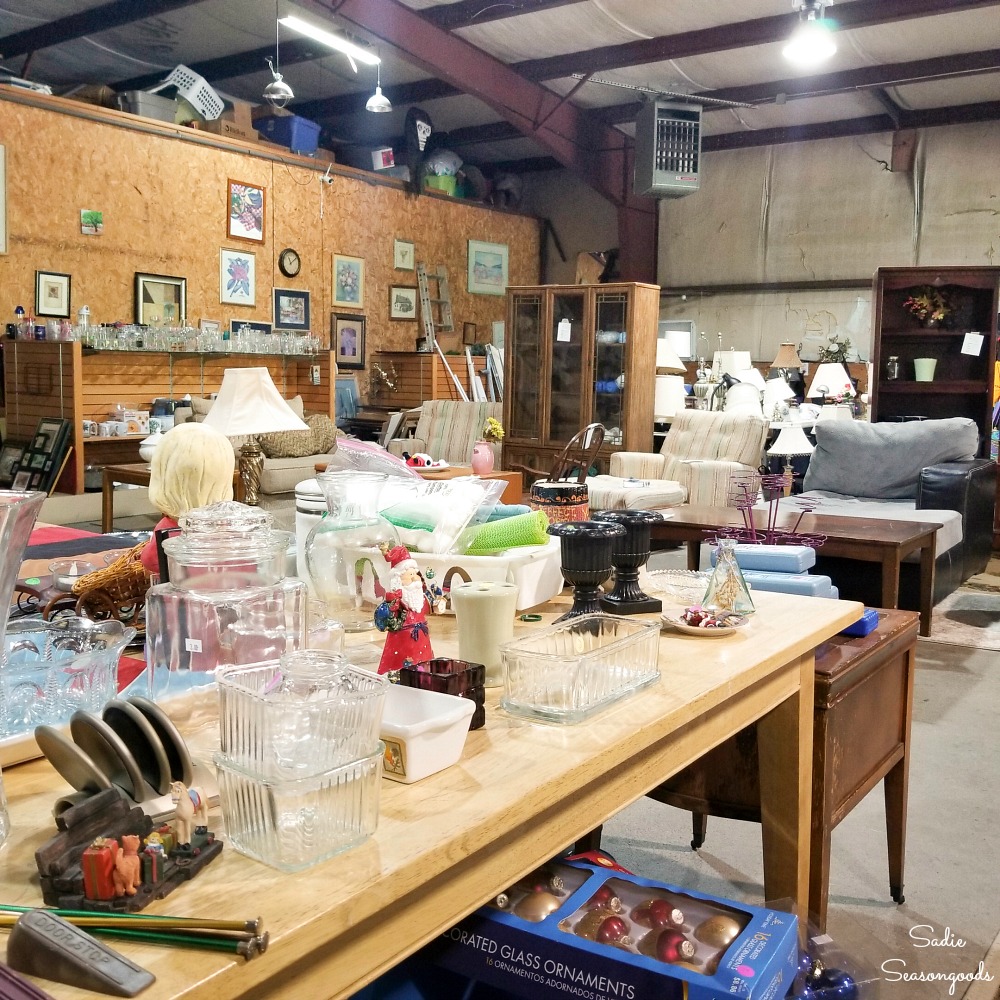 Hominy Mill Mercantile
This two-story "general store" is a primitive lovers dream. Located at 3894 US Highway 321 S. in Blowing Rock, it is filled to the brim, from the porch to the second story, of primitive, handmade pieces that are one-of-a-kind.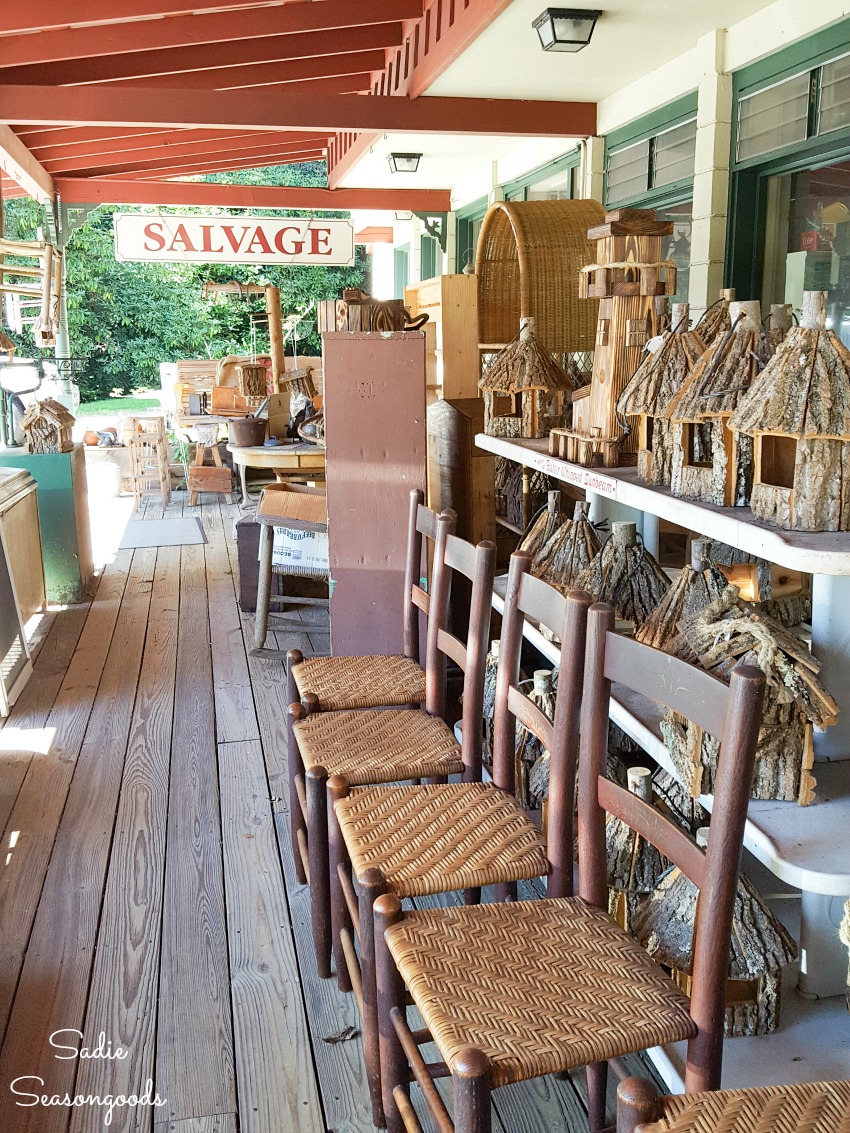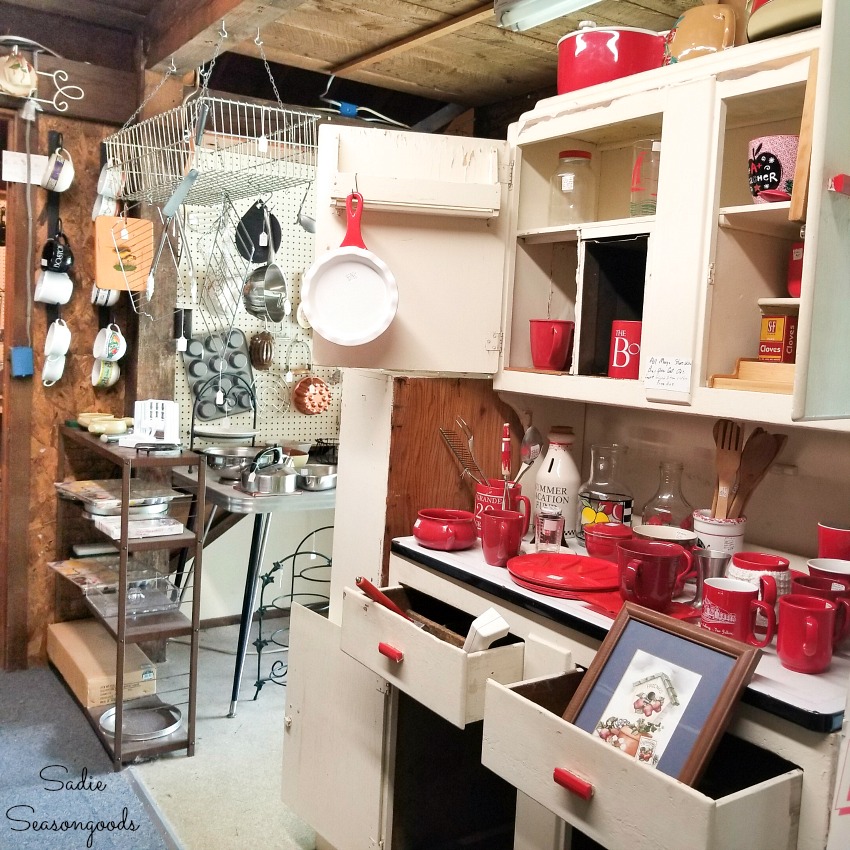 Of all the antique stores in Boone, NC that we checked out on this trip, Antiques on Howard was probably my favorite. I'm easily overwhelmed at endless/massive antiques malls, but this shop was the perfect size.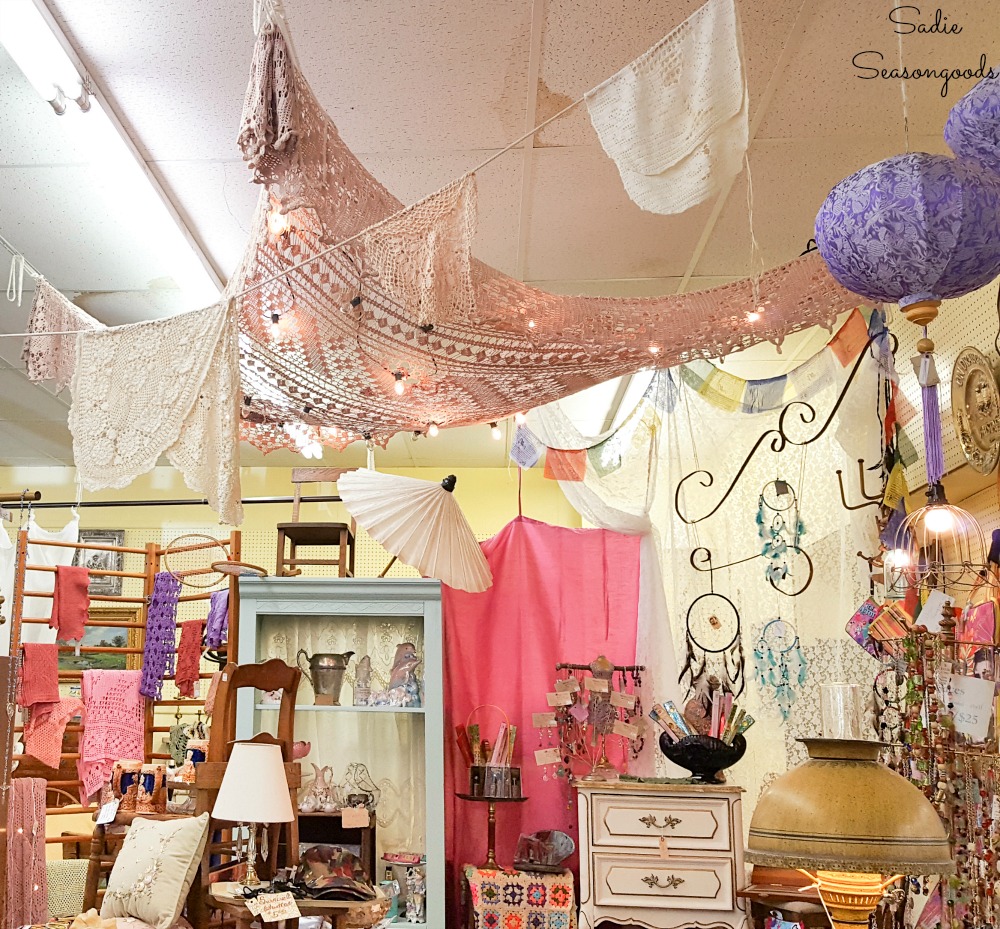 And they had SEVERAL booths that were right up my alley (boho-shabby, mantique tools, vintage clothing/accessories). I found a few treasures here and would definitely go back whenever we're in Boone again.
Easily the largest thrift store I went to in Boone, NC, Ram's Rack is a sprawling space on the main drag downtown. Filled with a LOT of housewares, it's definitely a picker's and upcycler's dream. There is also a very sizable clothing section AND an entire basement with furniture, to boot.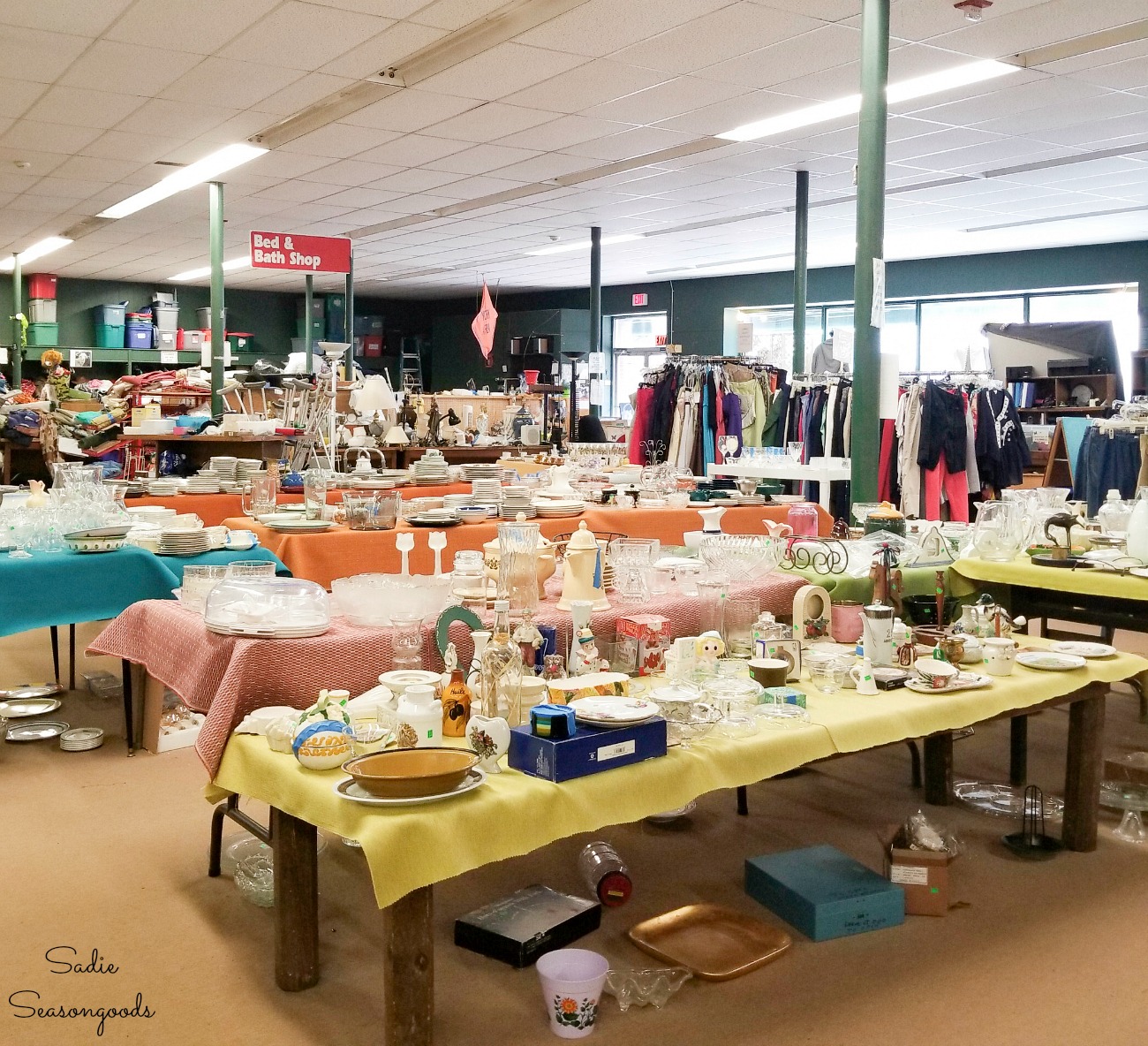 Creaky floorboard alert! (Sorry, I always get excited about antiques shops in old buildings that have creaky, squeaky floors). This shop is probably Boone's best-known antiques store, as it sits proudly on the main drag through town.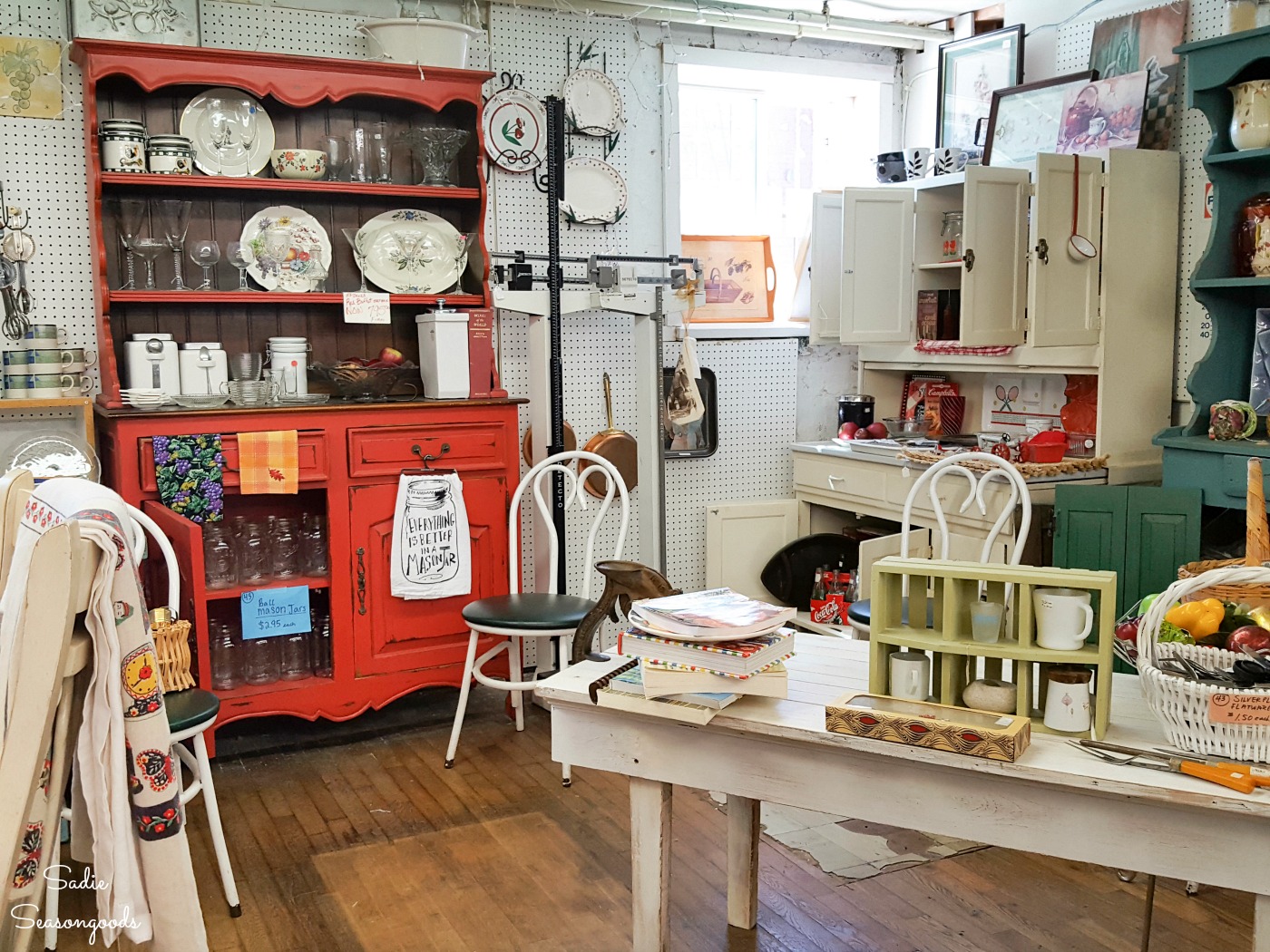 We thought we could escape the throngs of people outside by tucking into this store, but there were throngs inside, too! It offers a LOT of treasures, though, so the crowd inside wasn't exactly a surprise.
And while I didn't capture any photos of it, we also checked out Village Thrift in Blowing Rock, NC. It's a darling little shop, with a room of housewares and books up front and a little clothing boutique down the hallway.
*****
Have You Ever Gone Junkin' in Boone?
I really do have a mountain soul, so the landscape of Boone and Blowing Rock really speaks to me. And I'm so glad we finally got to do a little exploring. Plus, if I ever decide I want to learn how to ski, I'm pretty sure Boone will be at the top of the list. Of course, skiing would take away from time spent junkin' or DIYing, so… we'll just have to see about that.
As you know, stores open and close all the time- and at the time this was written (originally September 2016, but now updated in July 2020), these were my favorite antiques, vintage, and thrift stores in Boone, NC. Now that several years have passed, I'd love to hear your thoughts. Are there new antiques stores or thrift stores in Boone that I should check out?
And I've been junkin' in other places, too- check out all the places I've traveled to here and start planning your own junkin' journey!
Explore on!
S
Join me on Social Media:

PIN ME!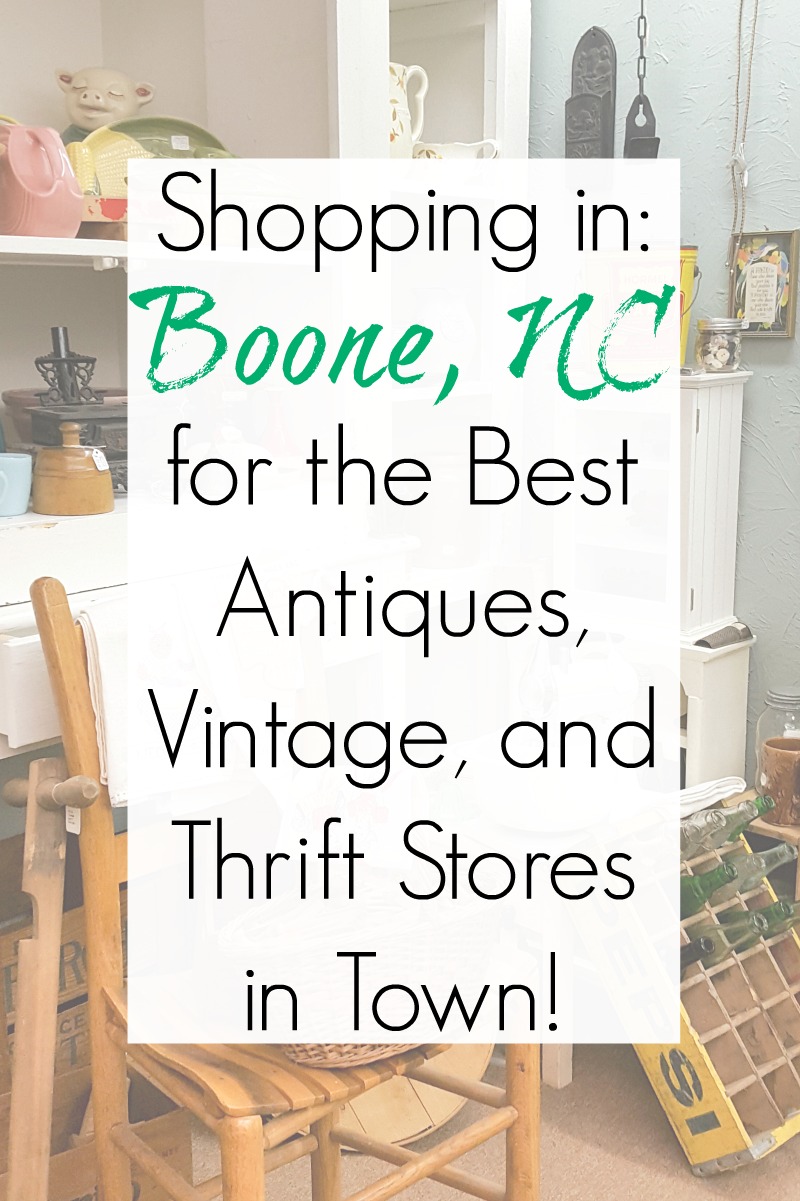 Sarah Ramberg is the owner of Sadie Seasongoods, a website that celebrates all things secondhand. From upcycling ideas and thrifted decor to vintage-centric travel itineraries, Sadie Seasongoods is a one-stop shop for anyone who loves thrifting and approachable repurposing ideas. Sarah is also the author of "Crafting with Flannel" and has been featured in numerous media outlets and magazines.