I don't know about you, but I love to visit college towns. They are perpetually injected with youth and the funky vibe that comes from college coeds. And as all things "vintage" become trendier, college towns are really turning into hotbeds of places to thrift for cool, unusual, or wonderfully seasoned secondhand pieces. So, revisiting Knoxville, TN moved to the top of my junkin' journey list!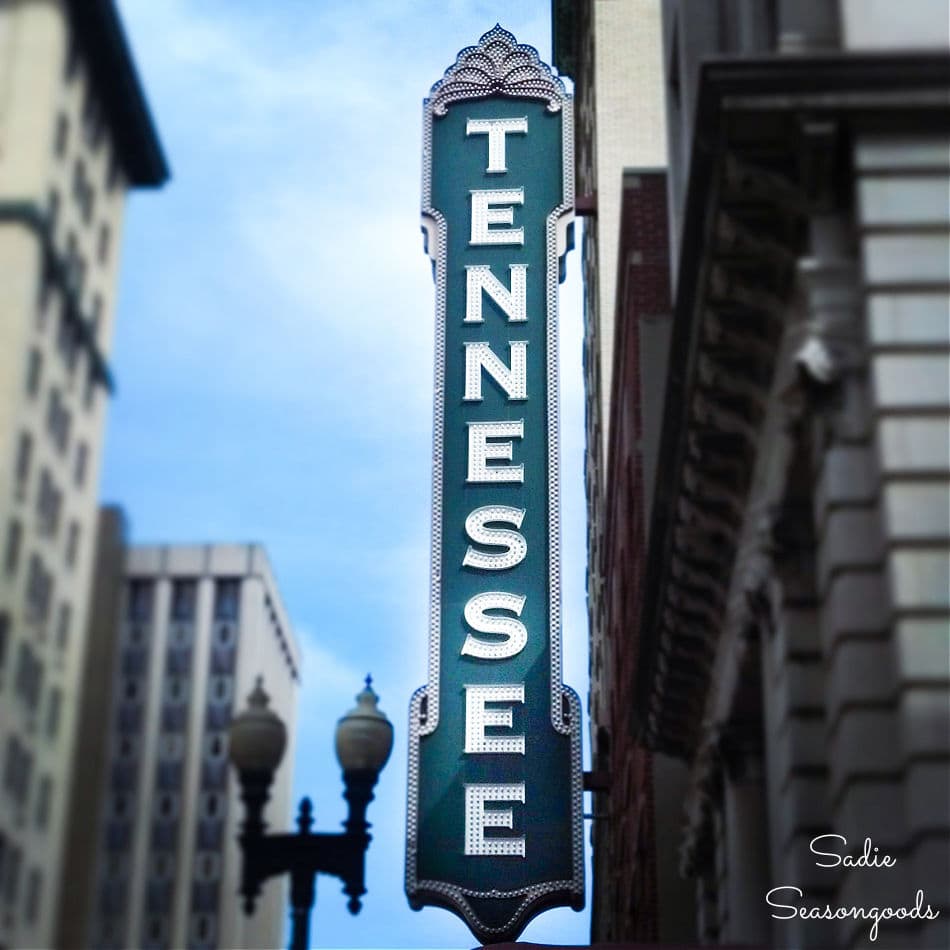 Home to University of Tennessee's main campus, it's a fun mountain town that boasts a LOT of thrifting and antiques-shopping options.
I ended my weekend with a carload of goodies and a text message apology to Jon for everything I was bringing home. But, where, oh where, did I go?
Antique and Thrift Stores in Knoxville, TN
I swear, I can practically sniff out an architectural salvage shop wherever I journey to. Like a moth to a flame, I am drawn to these wonderland places! And Architectural Antics is really, truly a fantastical store.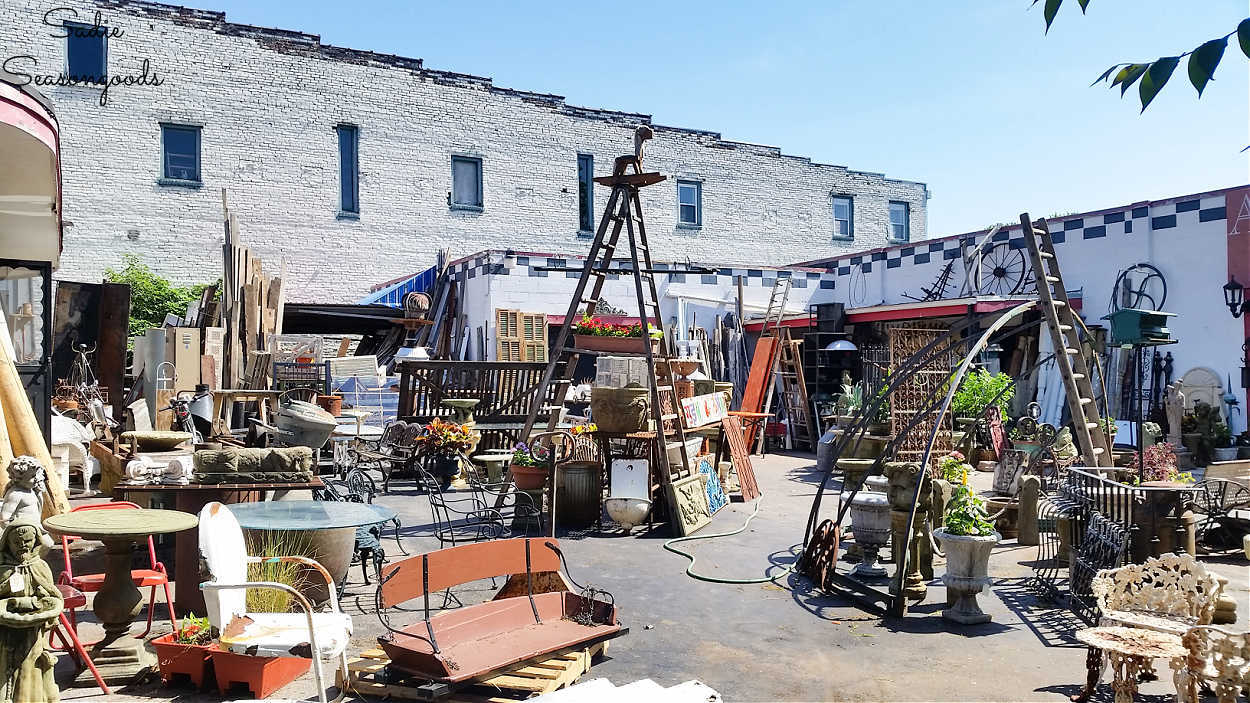 My favorite section is the outdoor yard, of sorts, which holds any number of treasures. Wrought iron patio sets, vintage gymnasium lockers, candy-colored pedestal sinks, you name it.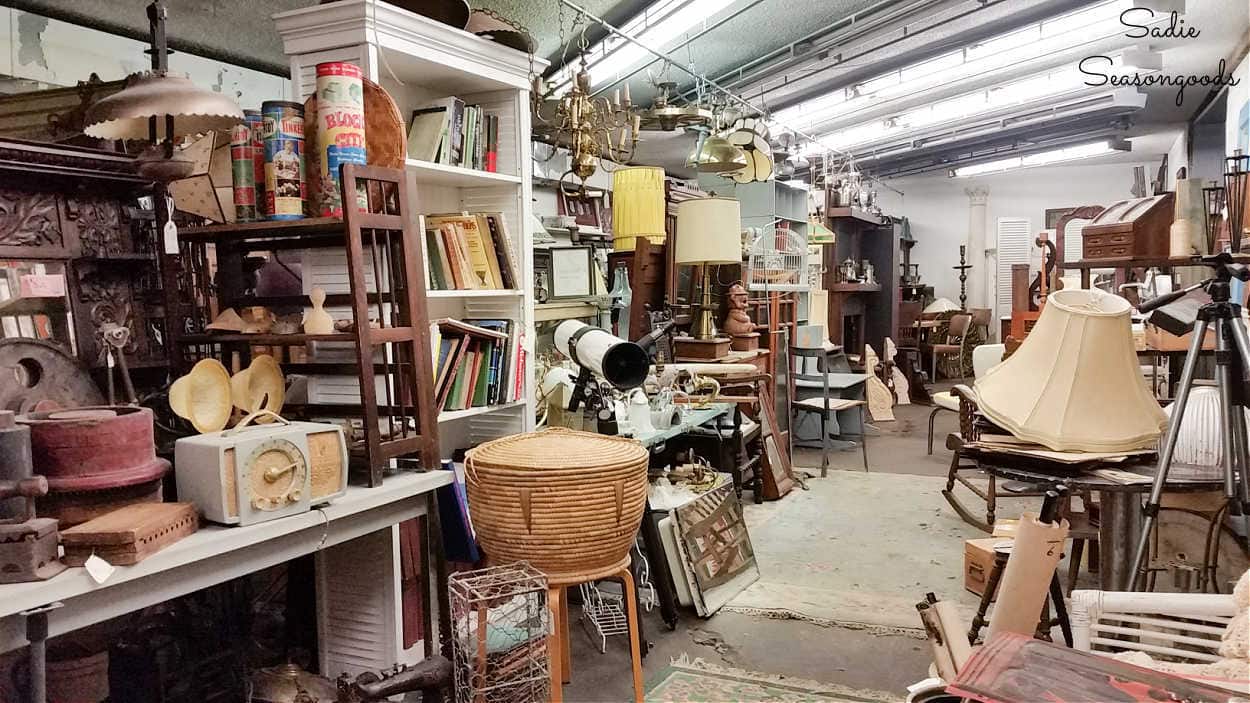 Four Seasons is located in a strip of several antiques shops, so if you hit it, the others are just down the sidewalk a few steps. I love this shop for its eclectic collection of…well…everything!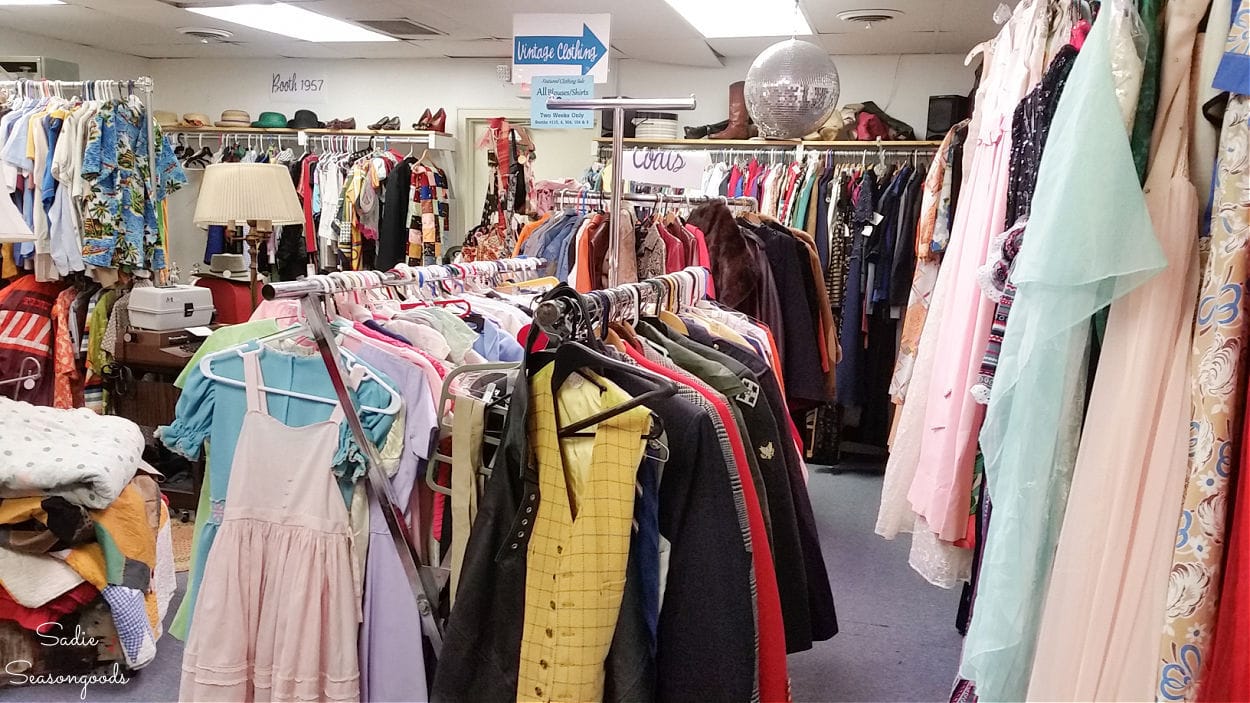 There's a great selection of vintage apparel, plus primitive kitchen pieces, plus mid-century kitsch. It's quite the assortment, with truly something for everyone!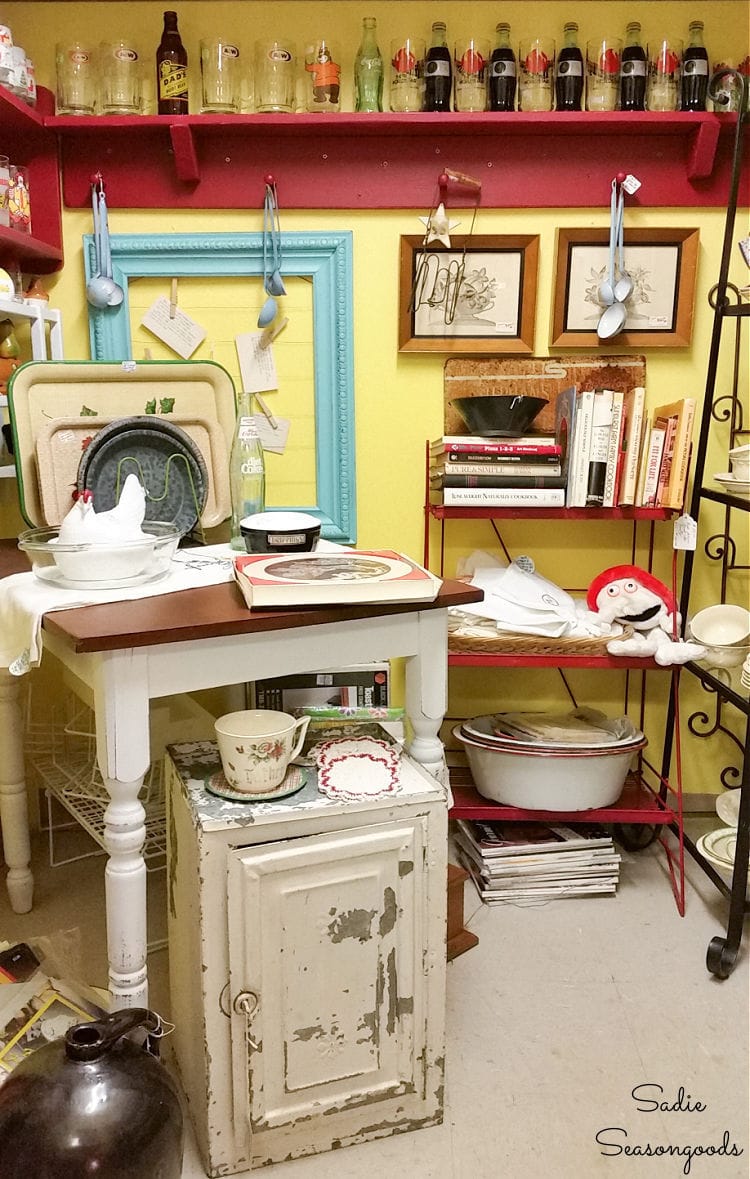 Ladies of Charity Thrift Store
Y'all know I love to explore locally-based thrift stores. Animal welfare charity shops are my favorite, but I really do like knowing that my money is being used within the community. And Ladies of Charity was a REALLY nice surprise of a shop!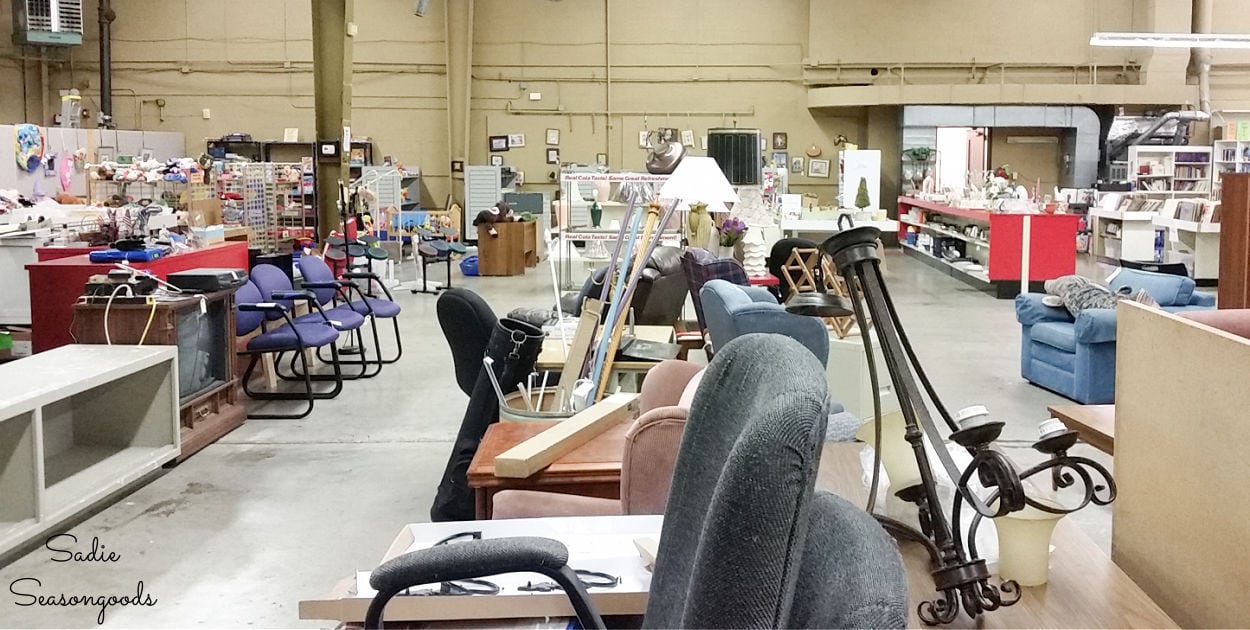 There's the cute little boutique-shop on one side (which I liked) and then there's the warehouse store across the hall (which I LOVED). And super bonus, everything was 50% when I visited.
For my mid-century modern lovers, get thee here! Formally known as Nostalgia on McCalla, Vintage, Etc. was truly a mecca of mid century collectibles (at the time of my visit).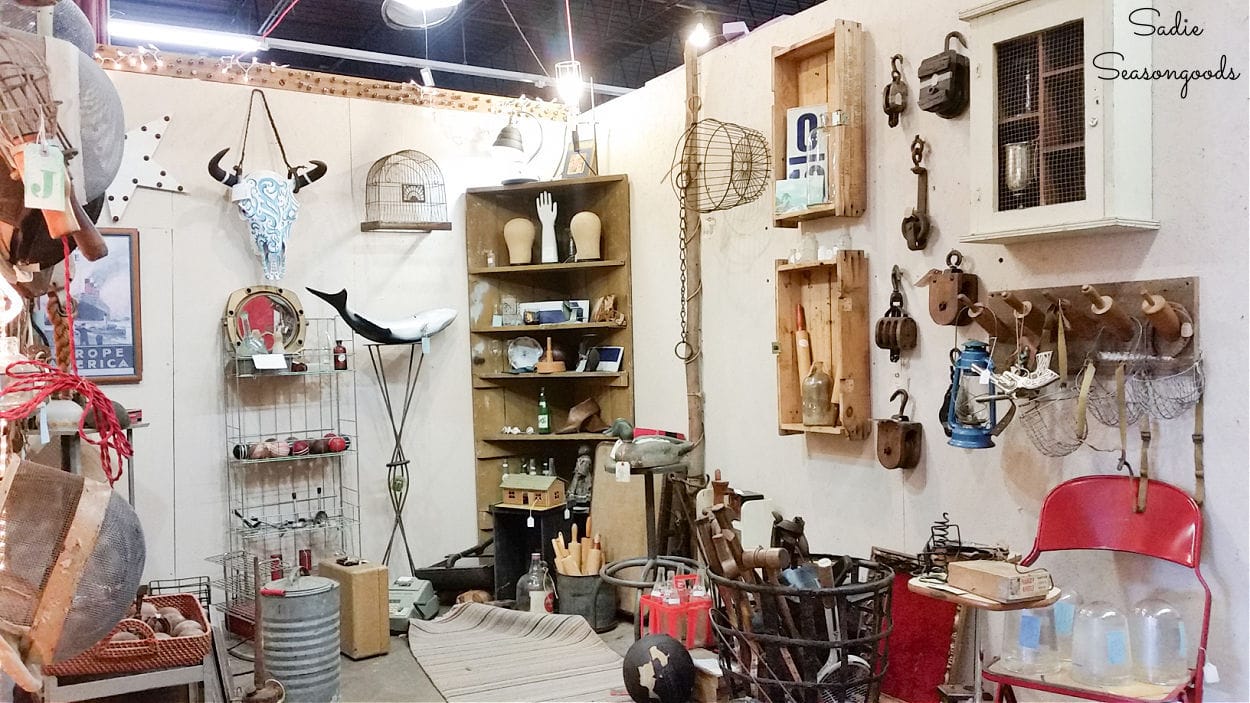 For years, this has been my go-to shop for all things MCM and I always find a treasure (or a few) at Vintage, Etc.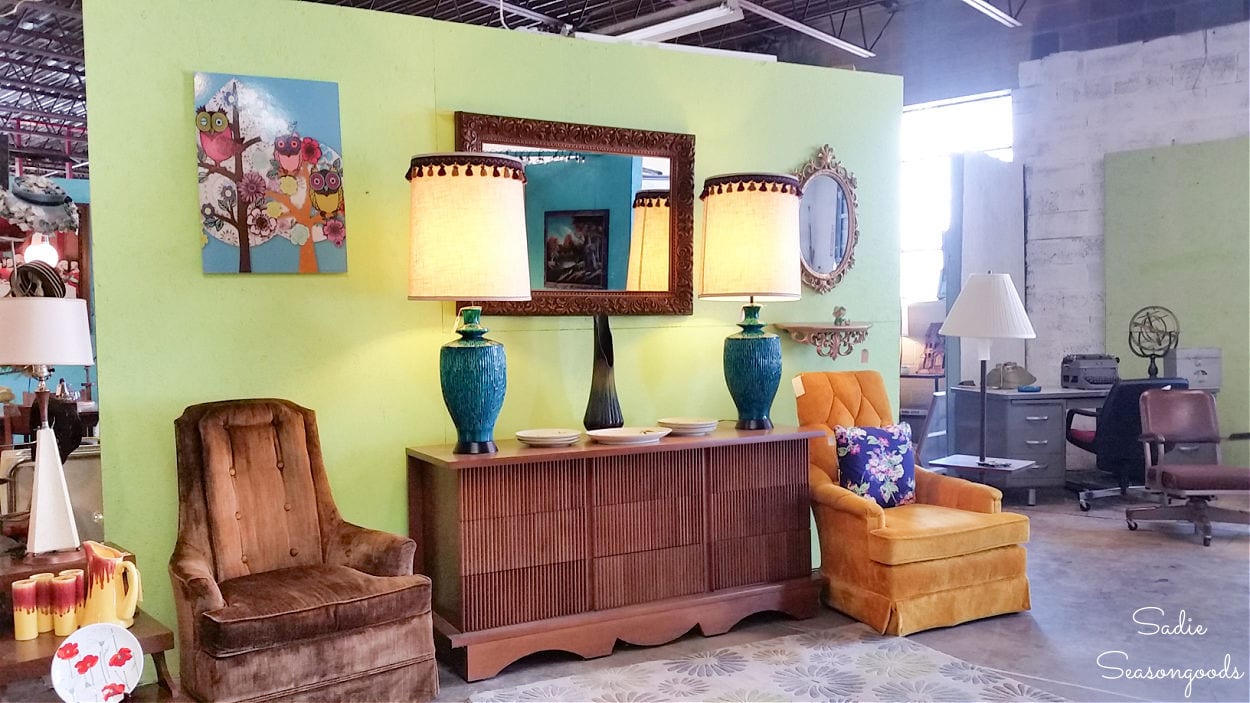 KARM is another local charity based in Knoxville and they have an abundance of shops in every direction! I only hit up a couple of them but had treasure-hunting luck at each one!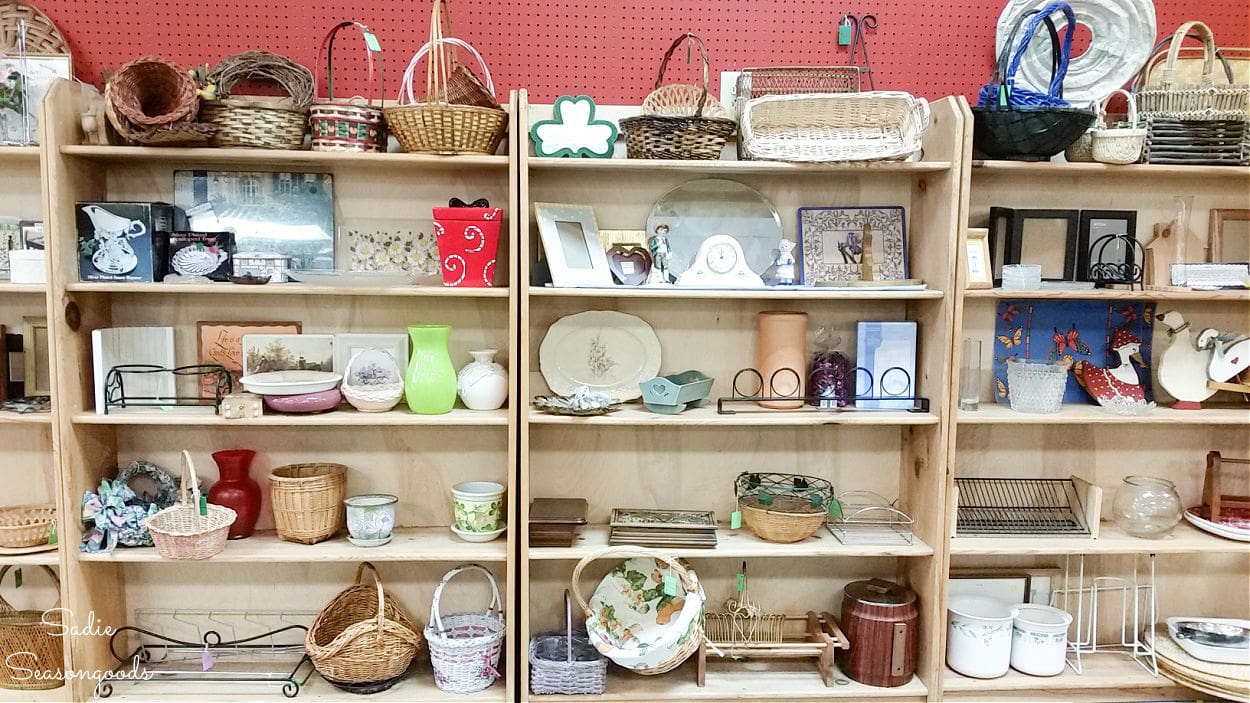 From framed crewel pieces to kitschy planters made in Japan (that I used for my Citronella Candles project), I could see myself making a day just going from one KARM store to another!
To cap off my too-short weekend in Knoxville, I stumbled upon this shop and just fell in love. I adore- no seriously, ADORE- reclaimed wood and love the fact that more and more places are following suit.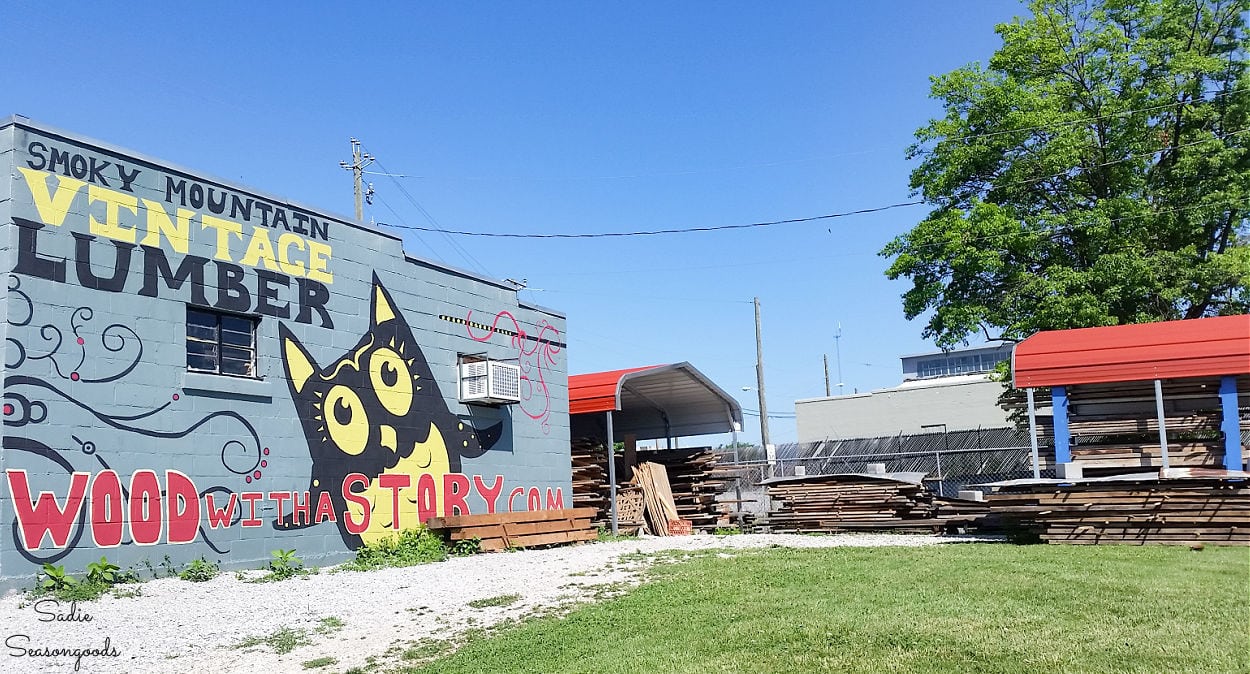 It's like reharvesting lumber without taking down a single tree. So, Smoky Mountain Vintage Lumber was really an exciting discovery for me. Just wandering around their stacks of planks got my creative juices flowing.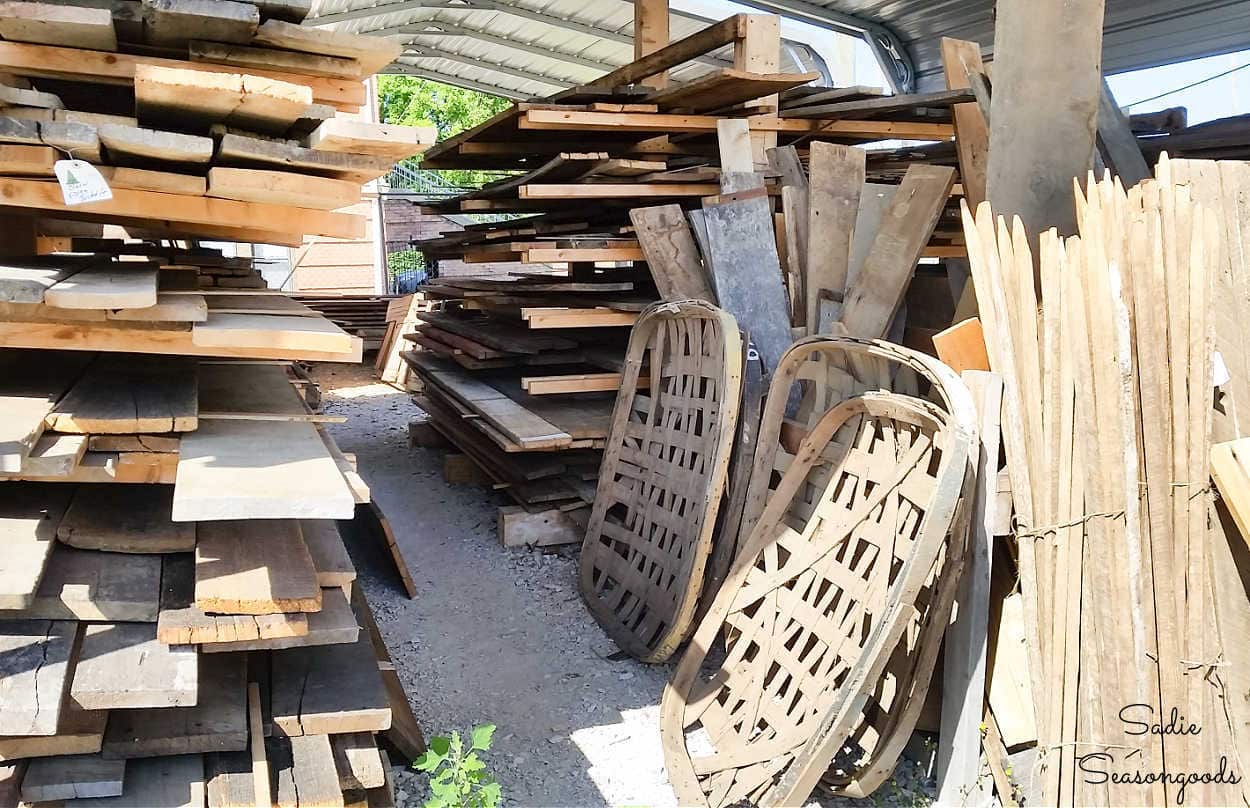 Have You Gone Junkin' in Knoxville?
I honestly ran out of time to hit everything I had wanted to see. But, I've heard really great things about the following shops, as well: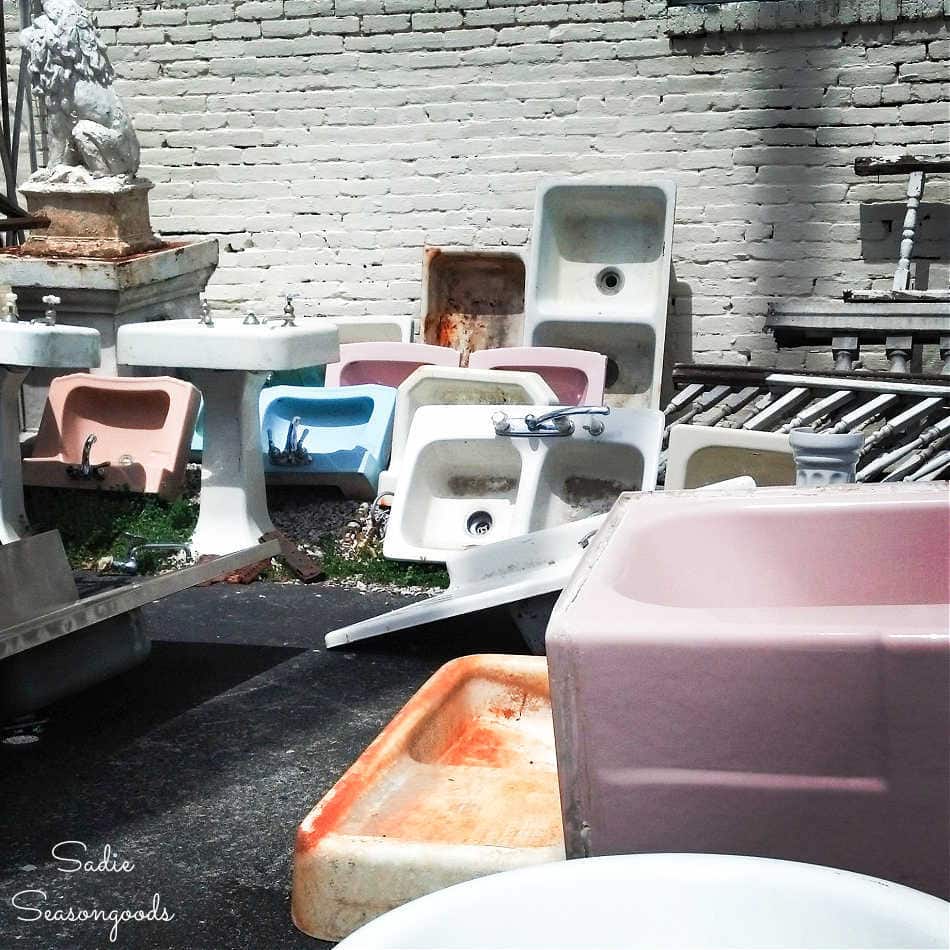 Trust me, next time I'm in Knoxville, I'll hit up a few more antiques and thrift stores and will let you know what I find!
As you know, stores open and close all the time- and at the time this was written (January 2016), these were my favorite antiques, vintage, architectural salvage, and thrift stores in Knoxville, TN. Now that several years have passed, I'd love to hear your thoughts. Are there new antiques stores or thrift stores in Knoxville that I should check out?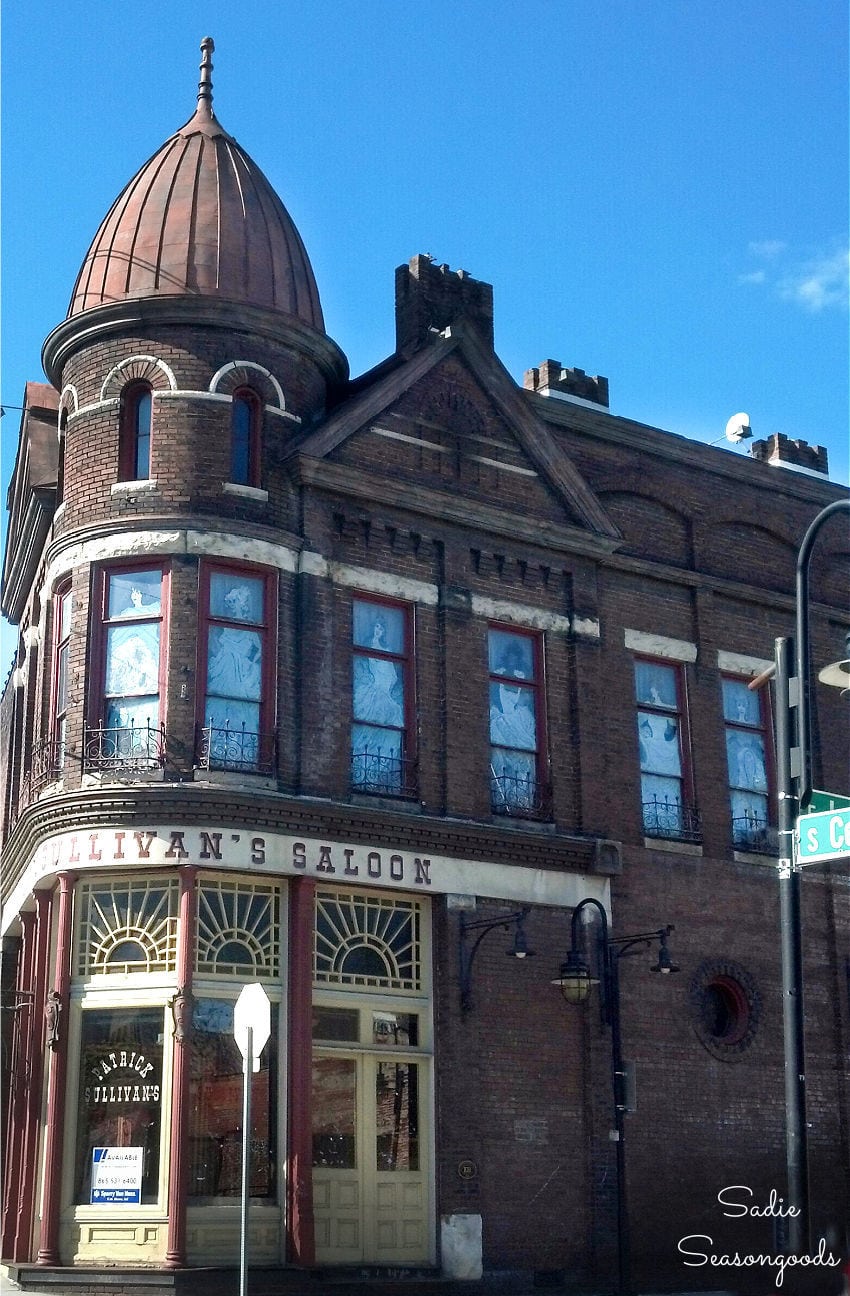 I'm also VERY excited to announce that my first book is now available! If you love working with flannel or fabric crafts in general (sewing and non-sewing), then you will LOVE "Crafting with Flannel"!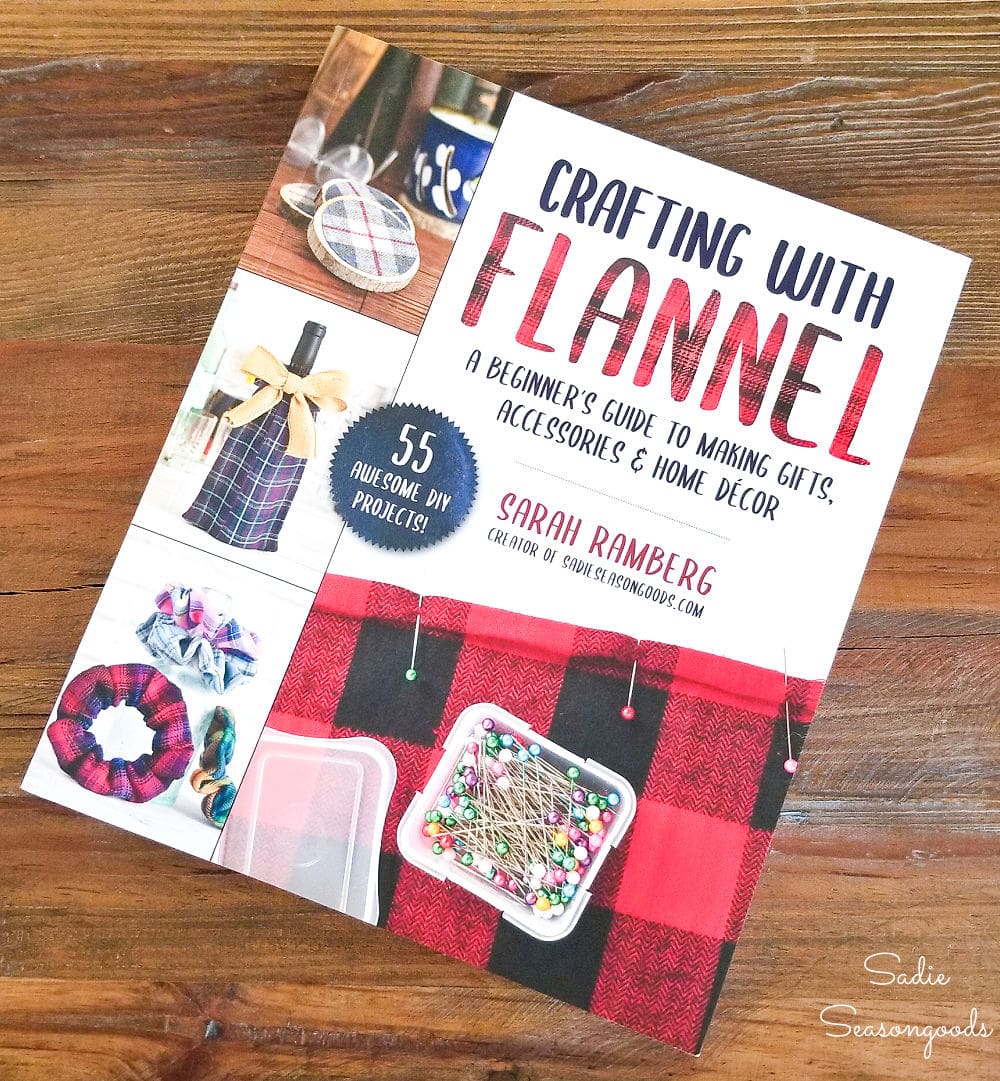 Explore on!
S
Join me on Social Media:

PIN ME!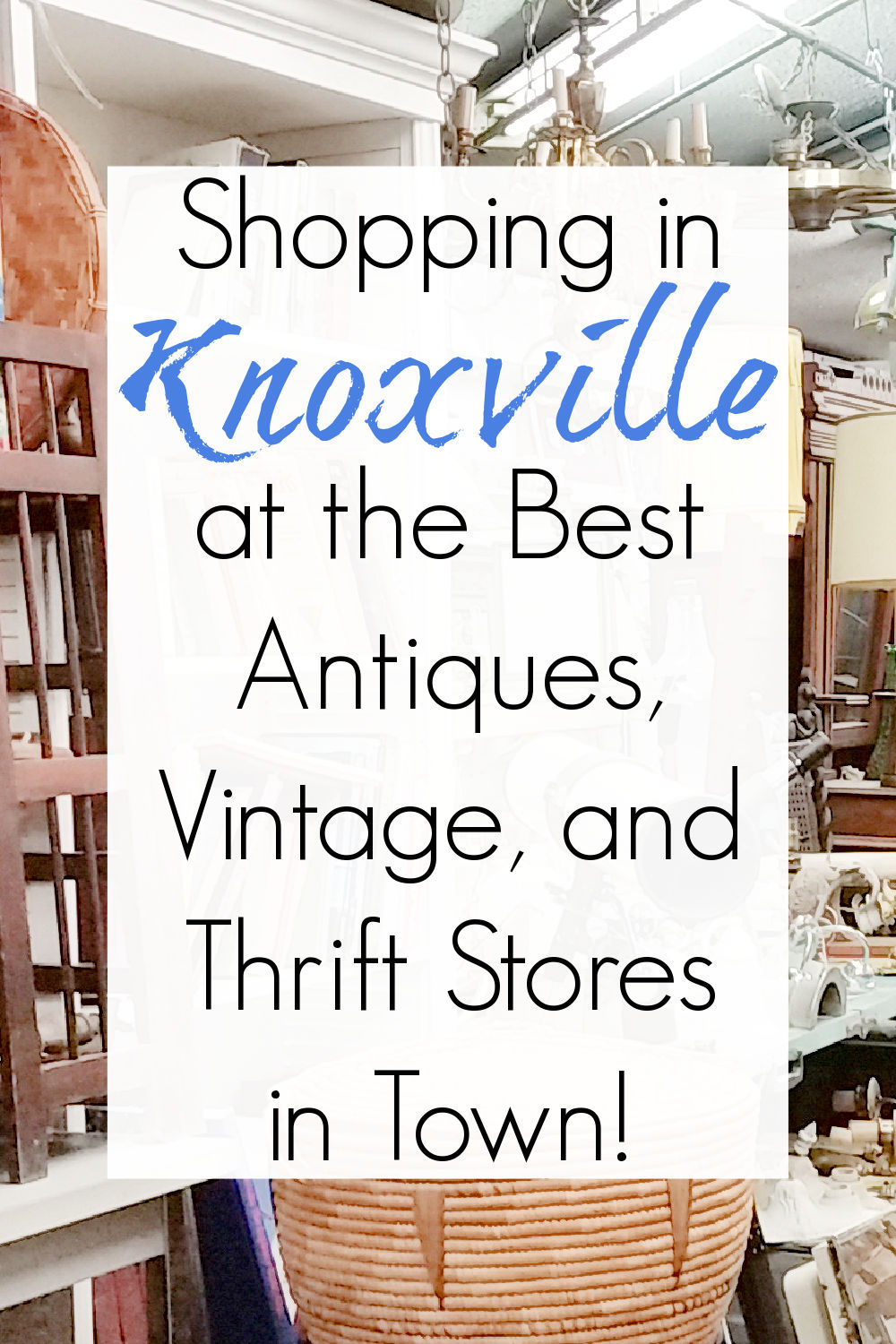 Sarah Ramberg is the owner of Sadie Seasongoods, a website that celebrates all things secondhand. From upcycling ideas and thrifted decor to vintage-centric travel itineraries, Sadie Seasongoods is a one-stop shop for anyone who loves thrifting and approachable repurposing ideas. Sarah is also the author of "Crafting with Flannel" and has been featured in numerous media outlets and magazines.