Nashville, TN is unlike any other city around – blending southern charm, country western feel, and funky scene into one fun city. But when I visit Nashville, I have one specific goal…to hit up the best antiques, vintage, architectural salvage, and thrift stores in town.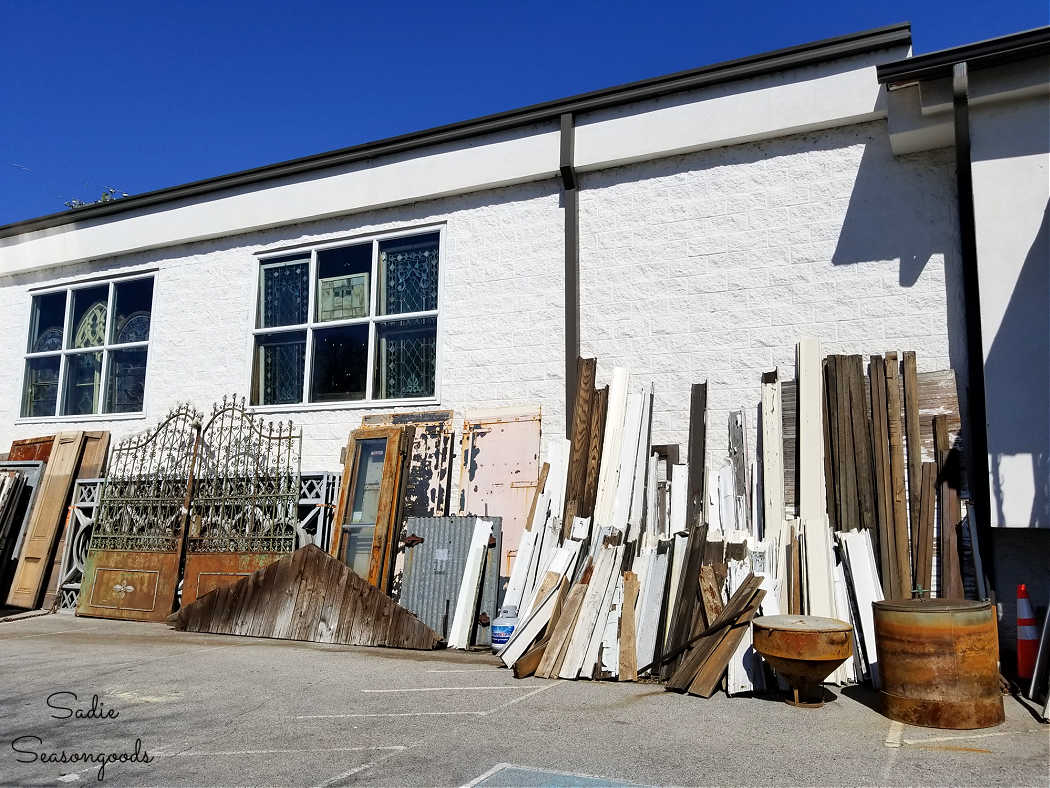 And whenever I visit Nashville, I always combine it with a brief jaunt south to Franklin, TN, as well. Even more junkin' bang for my buck!
But I won't digress any further. If you're heading to Nashville, TN and want to hit some great secondhand shops, let me steer you in the right direction!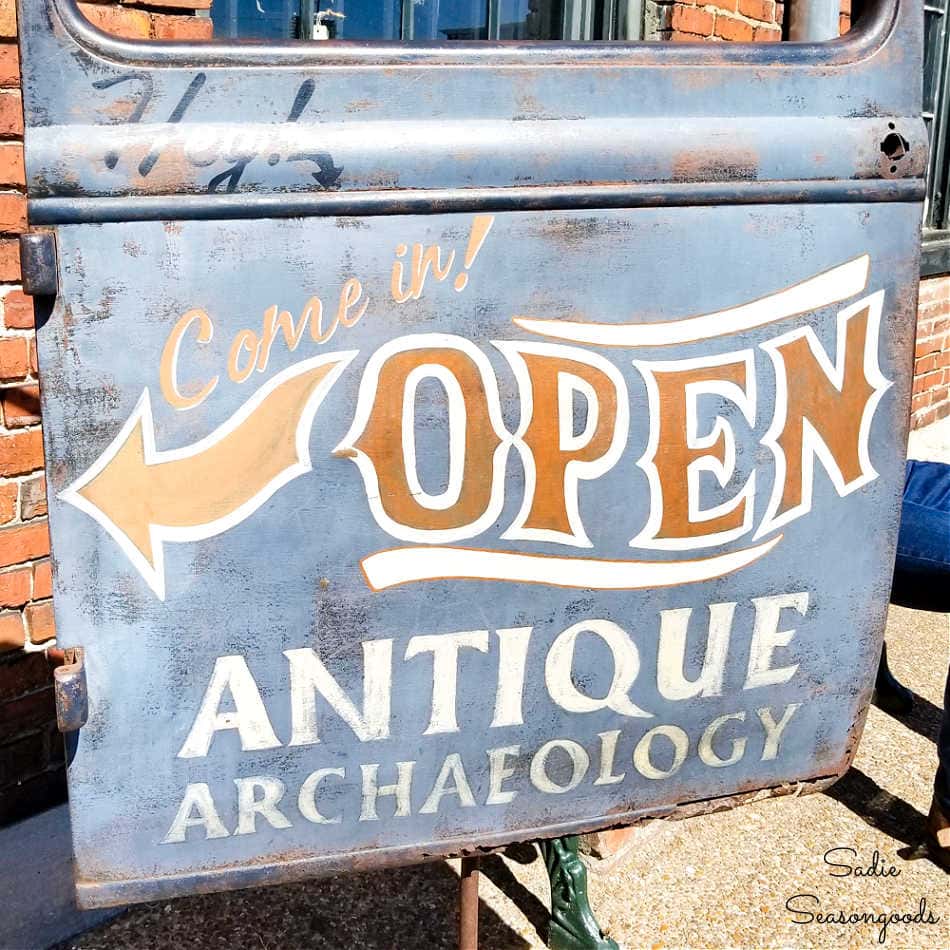 Antiques and Thrift Stores in Nashville
For someone like me, Preservation Station is worth a trip to Nashville alone. It is one of my all-time favorite architectural salvage stores that I've ever been to.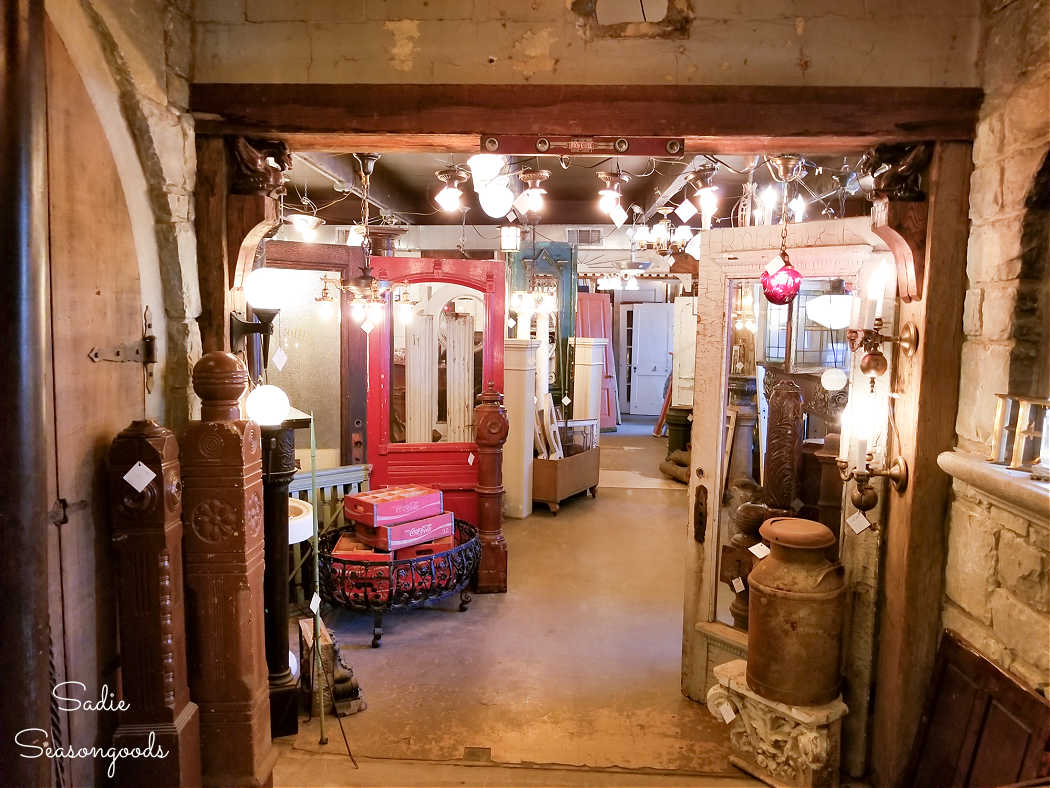 Walking around Preservation Station feels like you're creeping through the most amazing abandoned castle, surrounded by incredible pieces of reclaimed history. Promise me you'll check it out, ok?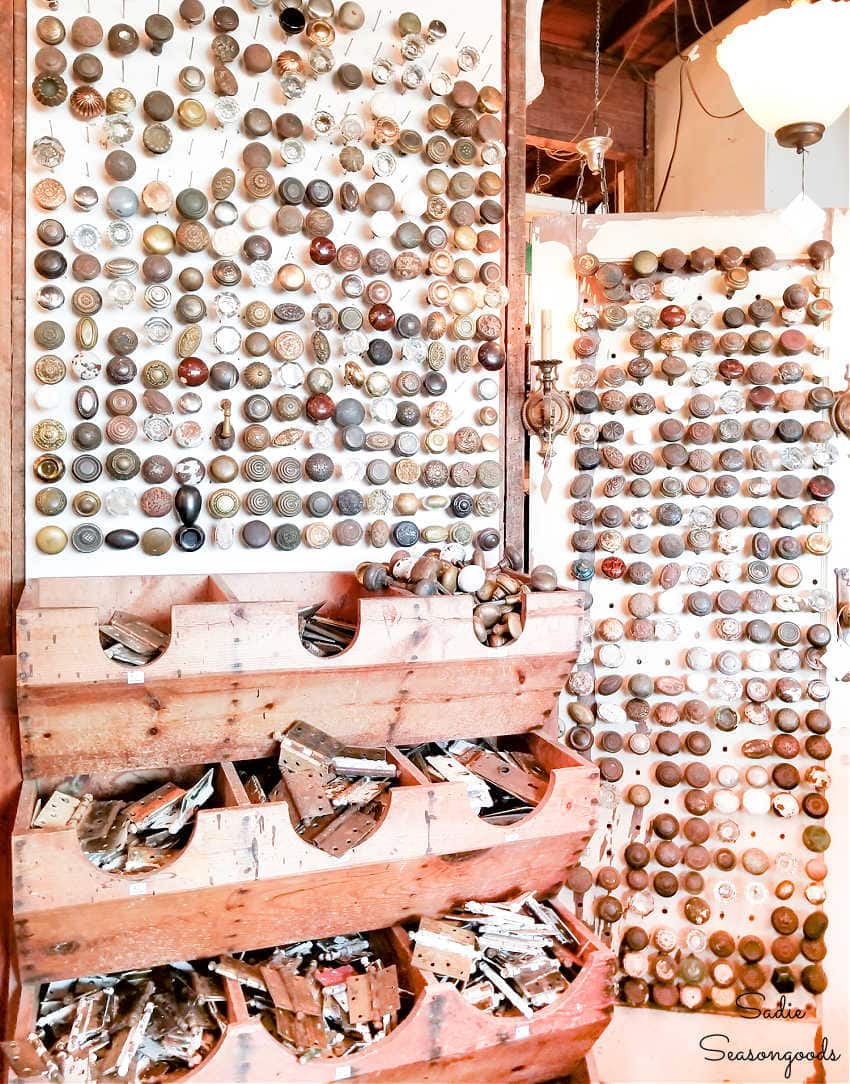 If you love HUGE thrift stores, then you're in luck because Nashville, TN has several of them! And Music City Thrift should definitely be on your thrifting list when you're in town.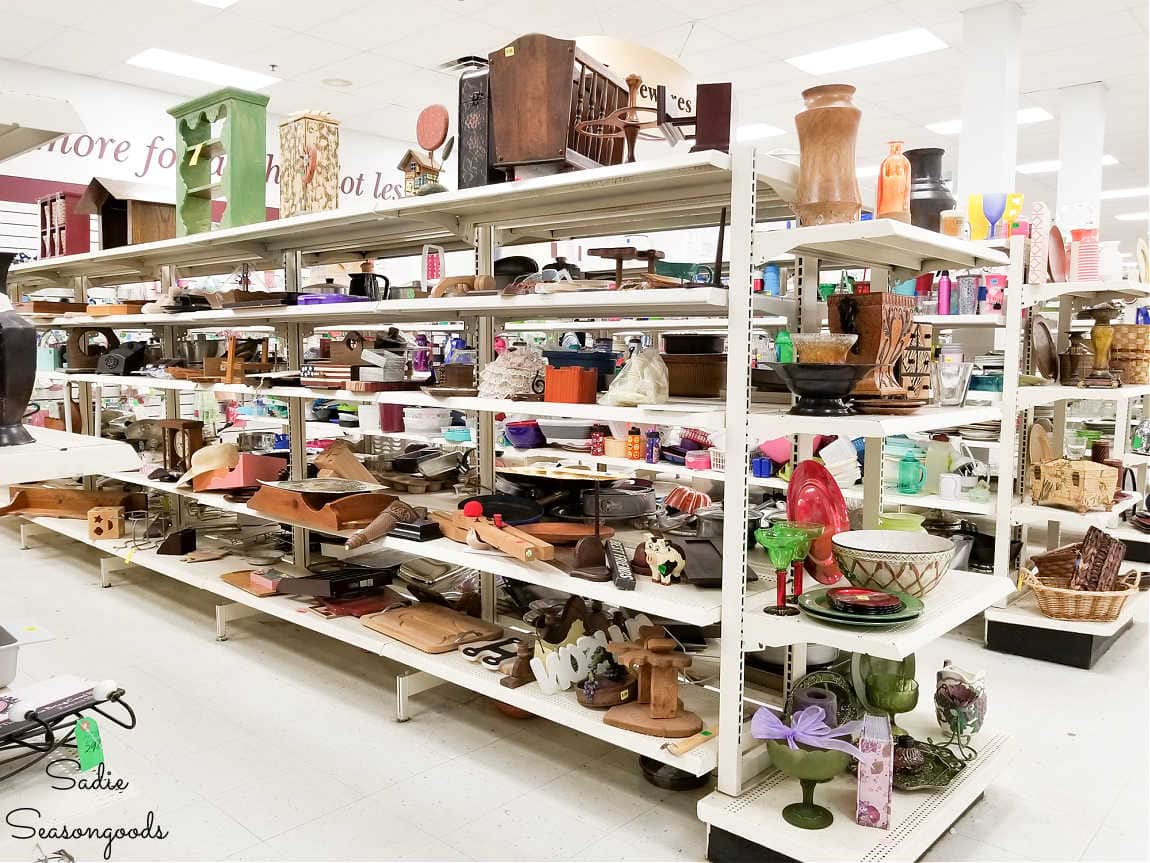 Racks and racks of clothing and countless shelves of housewares greet you as soon as you walk in the door.
I couldn't NOT check out this antiques store while I was in Nashville. Long before we got rid of cable TV, I was a huge fan of American Pickers.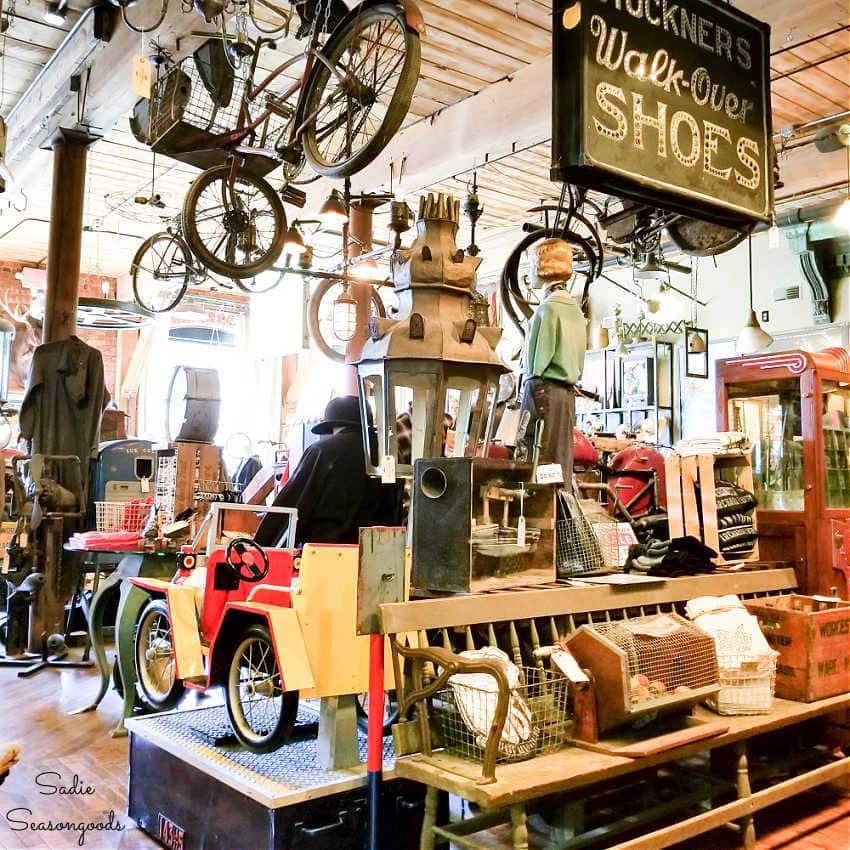 And while there were no celebrity sightings while I poked around the store, there was a lot of "junky" eye candy to enjoy.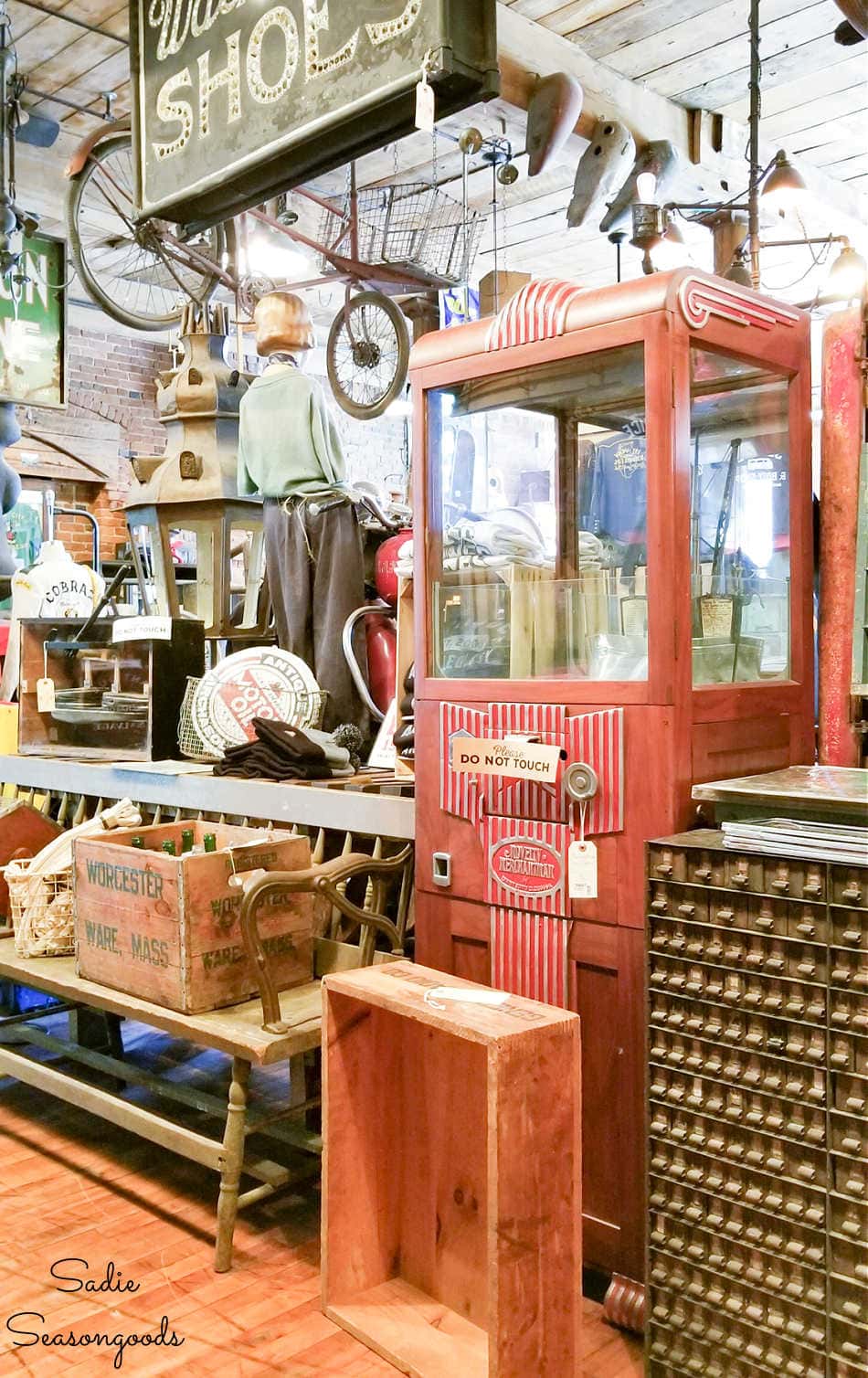 Of all the thrift stores that I visited, this one was the smallest but perhaps the sweetest, if that makes sense. It was pleasantly crowded and everyone seemed to know each other and chat about their treasures, which I found charming.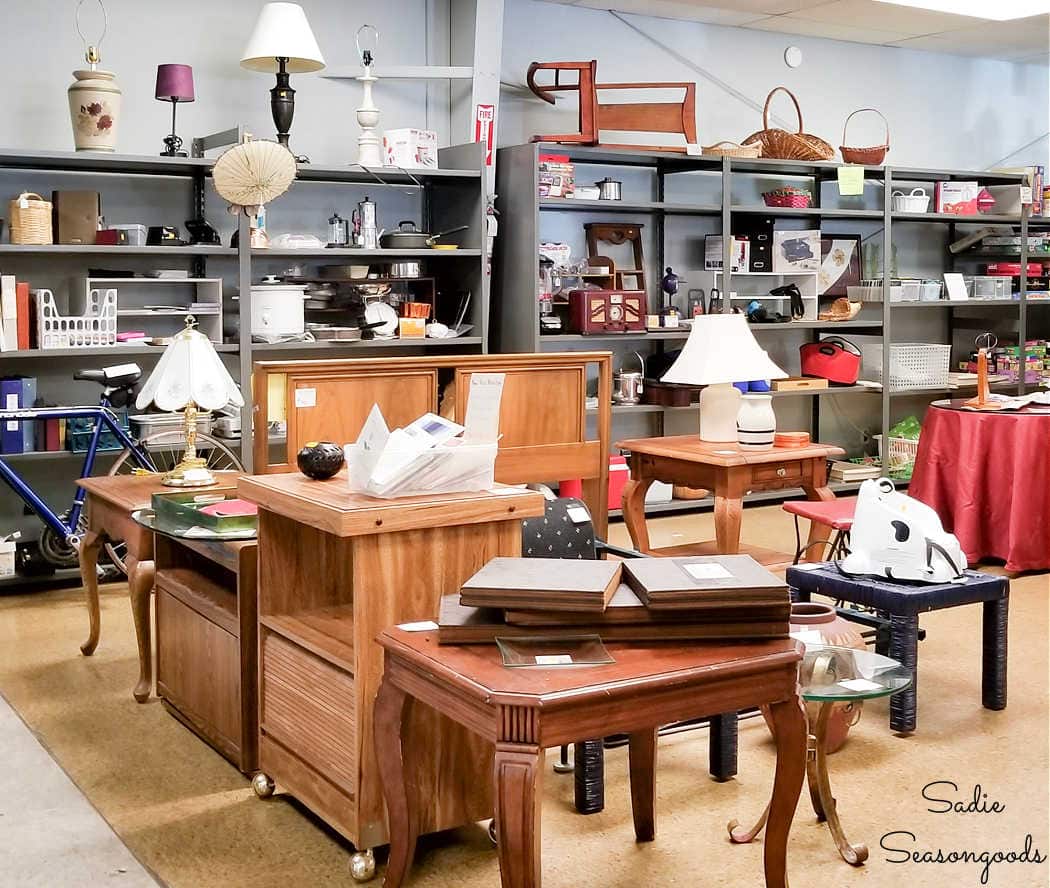 The clothing section seemed to be everyone's favorite as I was mostly alone in housewares, so perhaps they knew something I didn't know?
Now, if you're looking for furniture, antique glassware, or other high end treasures, then this is NOT the shop for you. But if quirky retro treasures with a dash of pleasantly weird and peculiarly nostalgic is more your speed, then get thee to Rusty Rats.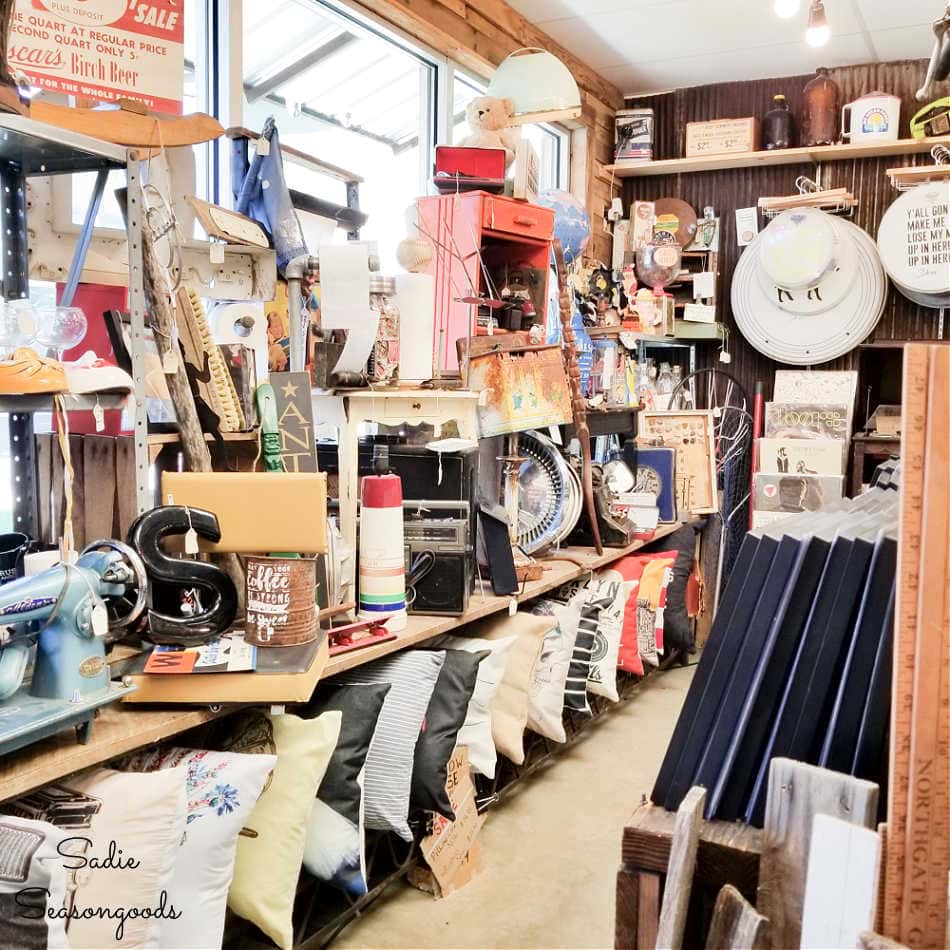 And I say that all as a compliment…being "pleasantly weird" myself.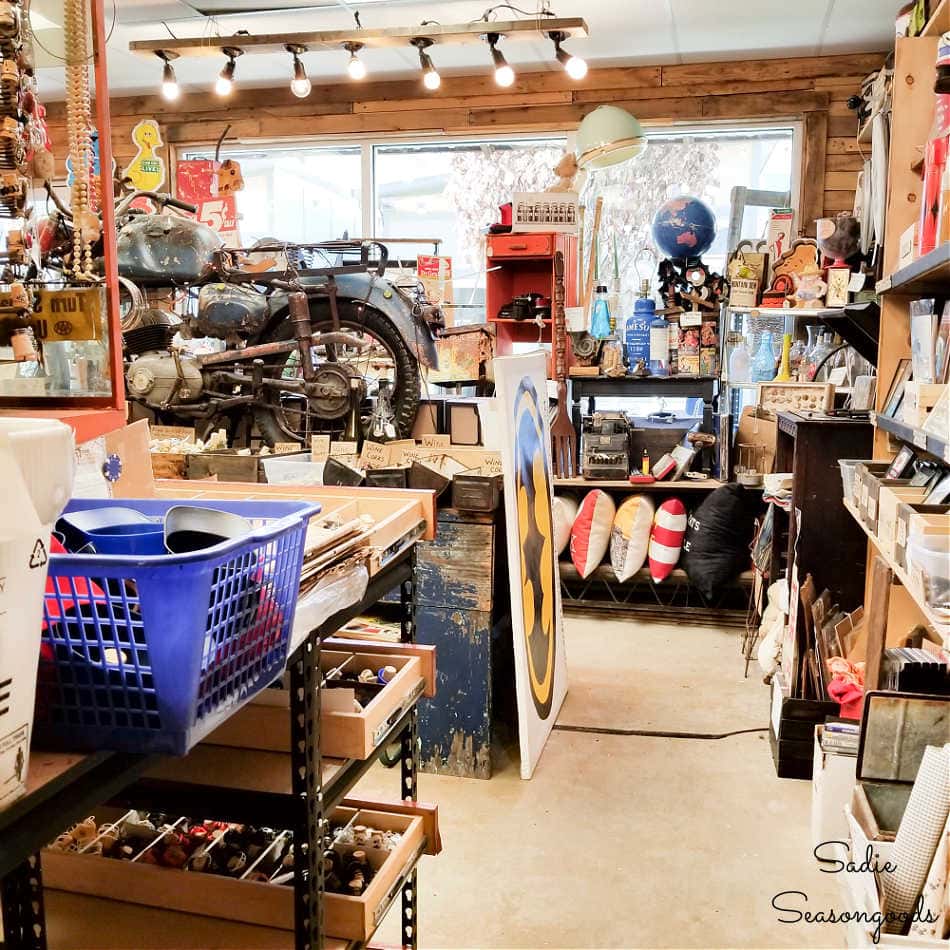 One of the other HUGE thrift stores in Nashville, TN that I really enjoyed was ThriftSmart. It had a fantastic supply of furniture (and some vintage pieces that I lingered over) and an even better housewares department.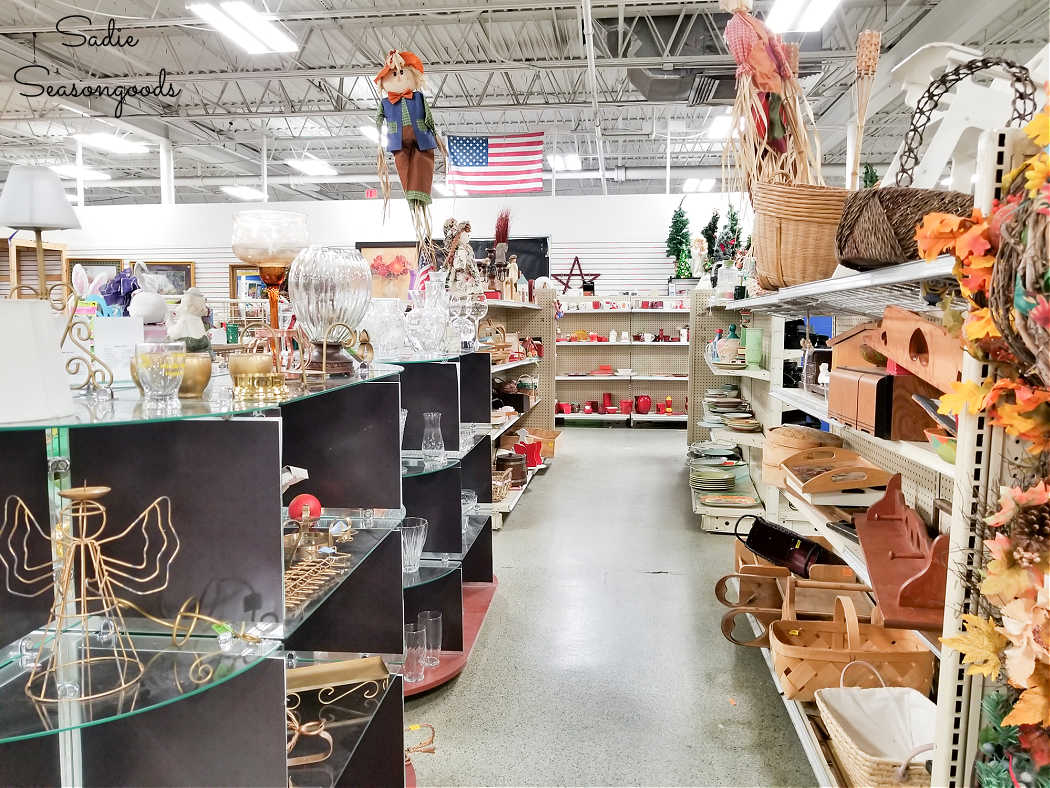 In fact, I hardly thrifted any treasures on this trip, but the ones I found came from this thrift shop.
Have You Gone Junkin' in Nashville?
Now, there are a few other notable shops that I hit in Nashville but didn't get quality photos of. I checked out a couple of additional antique malls but truthfully, they weren't really all that memorable.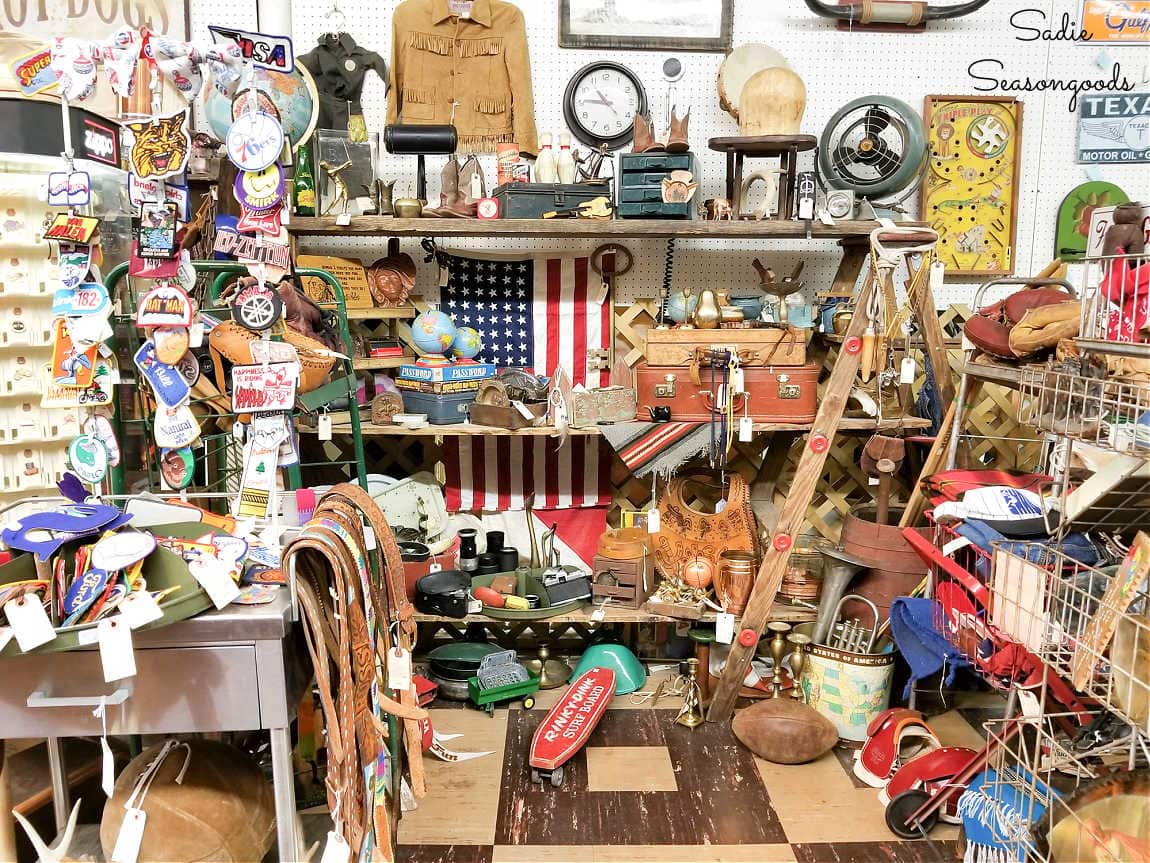 I did, however, check out Southern Thrift Store, which was the third of the huge thrifts that I discovered. They display housewares on top of clothing racks which is hard for a short person (like me) to easily peruse and photograph.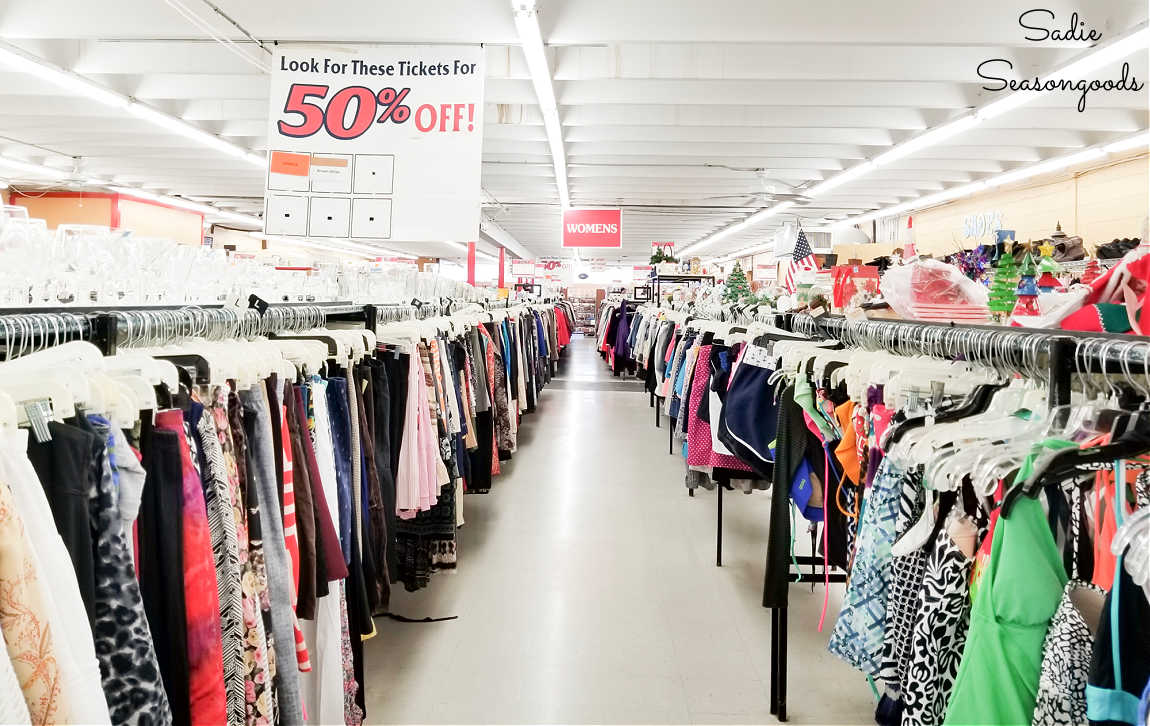 But don't let that stop you from checking it out!
I've also heard great things about the Nashville Flea Market, but alas…I was in town on the wrong dates. But if you're planning a trip to The Music City, you may want to take the Flea dates into consideration. It just so happens that my friend, Kathy, has a great write-up on the Nashville Flea Market for even more details!
If I missed any of your favorite shops in Nashville, please do let me know! I try to check out as many stores as possible on these junkin' journeys, but I have been known to miss or overlook amazing stores.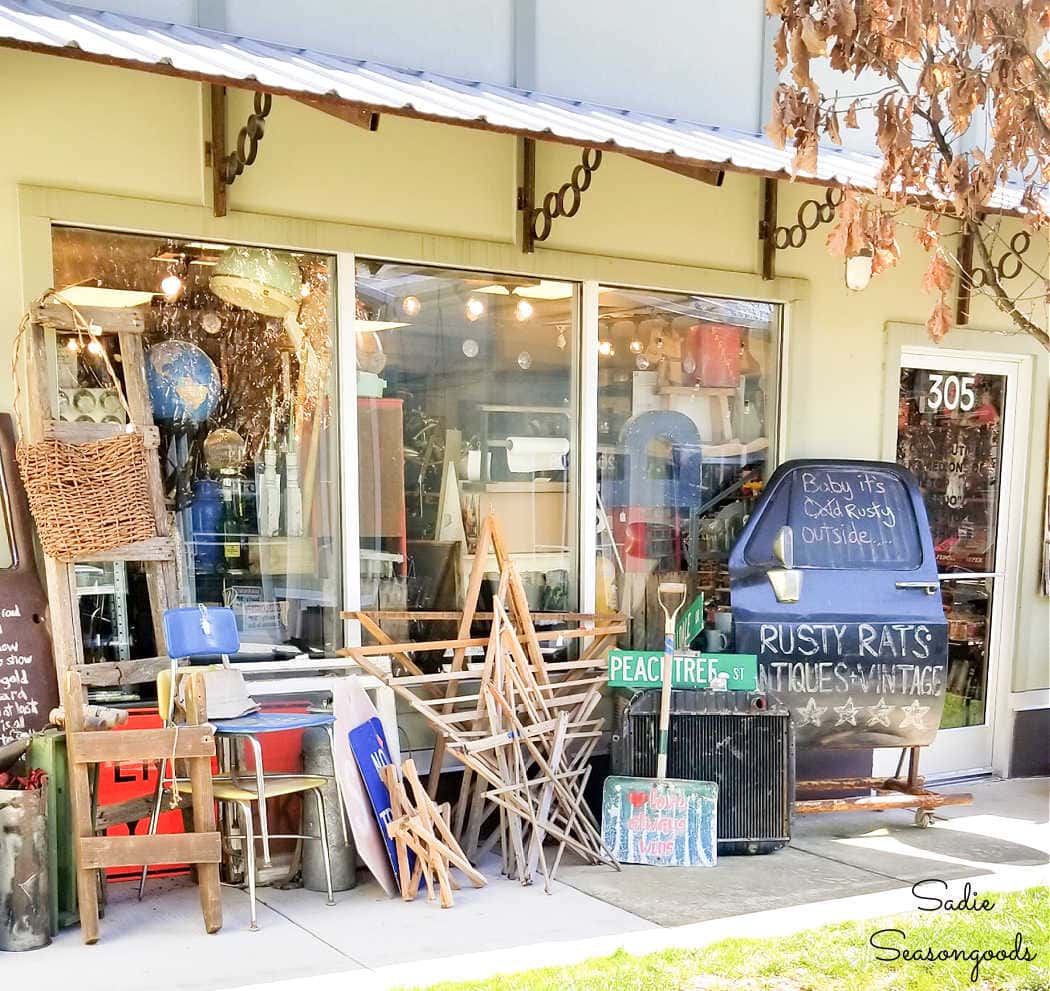 So if I've missed one of your favorites or a new one has opened since this was written in 2019, please let me know!
I hope you've enjoyed this Junkin' Journey to Nashville. It's certainly a good one to visit if you can.
And don't forget that my first book, "Crafting with Flannel", is now available. I hope you'll check it out, as well!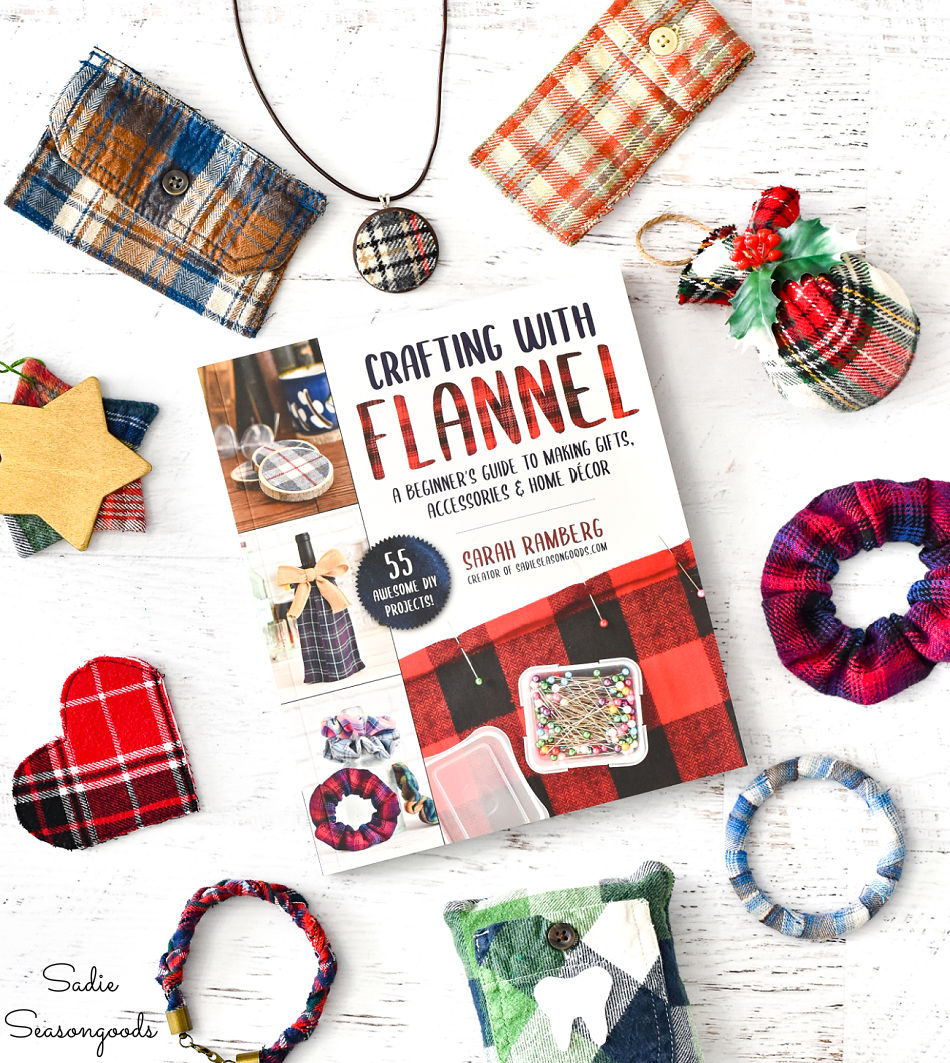 And here's a project I made from one of my Nashville finds! I grabbed this ice bucket from ThriftSmart and gave it a vintage farmhouse makeover. Can you believe that my inspo for this project was a $245 Firkin at an antiques fair??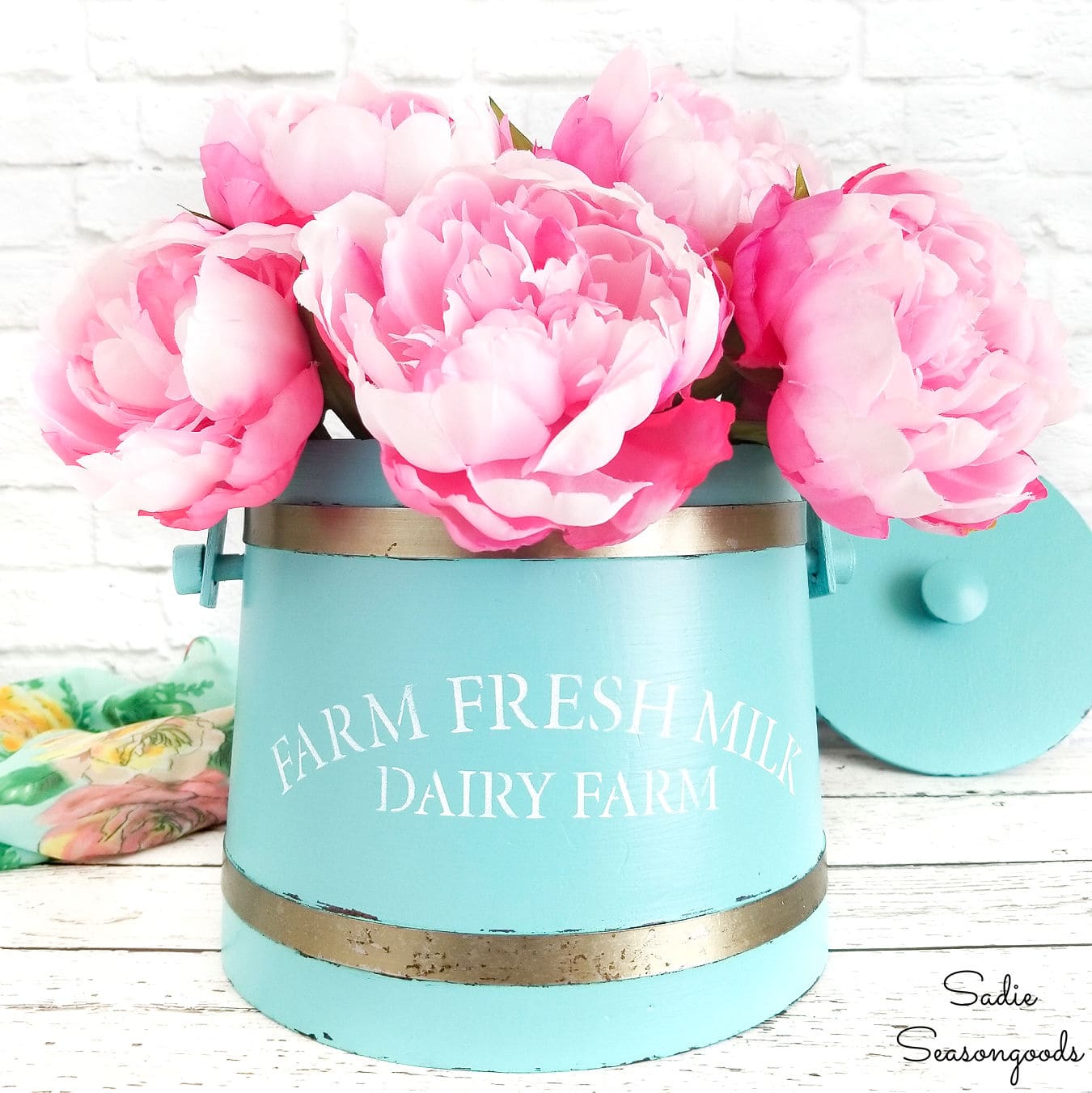 Explore on!
S
Want to be notified when I publish my next upcycling project tutorial?
Subscribe to Blog via Email
Join me on Social Media:

PIN ME!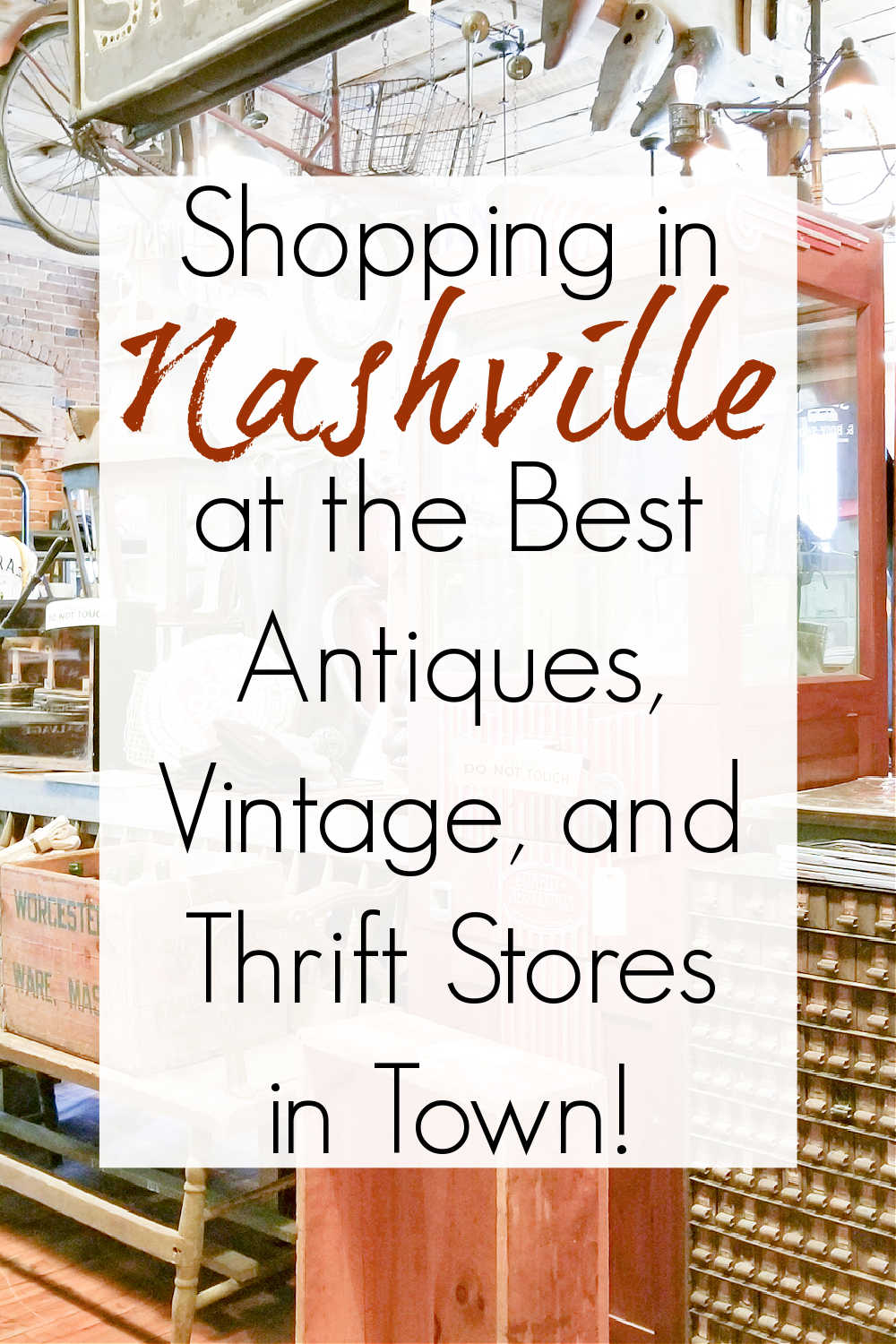 Sarah Ramberg is the owner of Sadie Seasongoods, a website that celebrates all things secondhand. From upcycling ideas and thrifted decor to vintage-centric travel itineraries, Sadie Seasongoods is a one-stop shop for anyone who loves thrifting and approachable repurposing ideas. Sarah is also the author of "Crafting with Flannel" and has been featured in numerous media outlets and magazines.