When you think of Augusta, GA, chances are visions of golf, azaleas, and green jackets come to mind, thanks to The Masters tournament. But I'm here to tell you that you don't have to be a golfer to enjoy Augusta…or its sister-from-across-the-river city, North Augusta (which is in South Carolina). Golf aside, let's talk about shopping in Augusta, GA. Specifically…the best antiques, vintage, architectural salvage, and thrift stores in Augusta and North Augusta.
*****
Shopping in Augusta, GA
So, THIS is the antique store in Augusta, GA that launched this blog post…I discovered it years ago (in a previous location, no less) and have loved it ever since. In its current location, you can ramble through a couple of floors filled with eclectically-appointed rooms.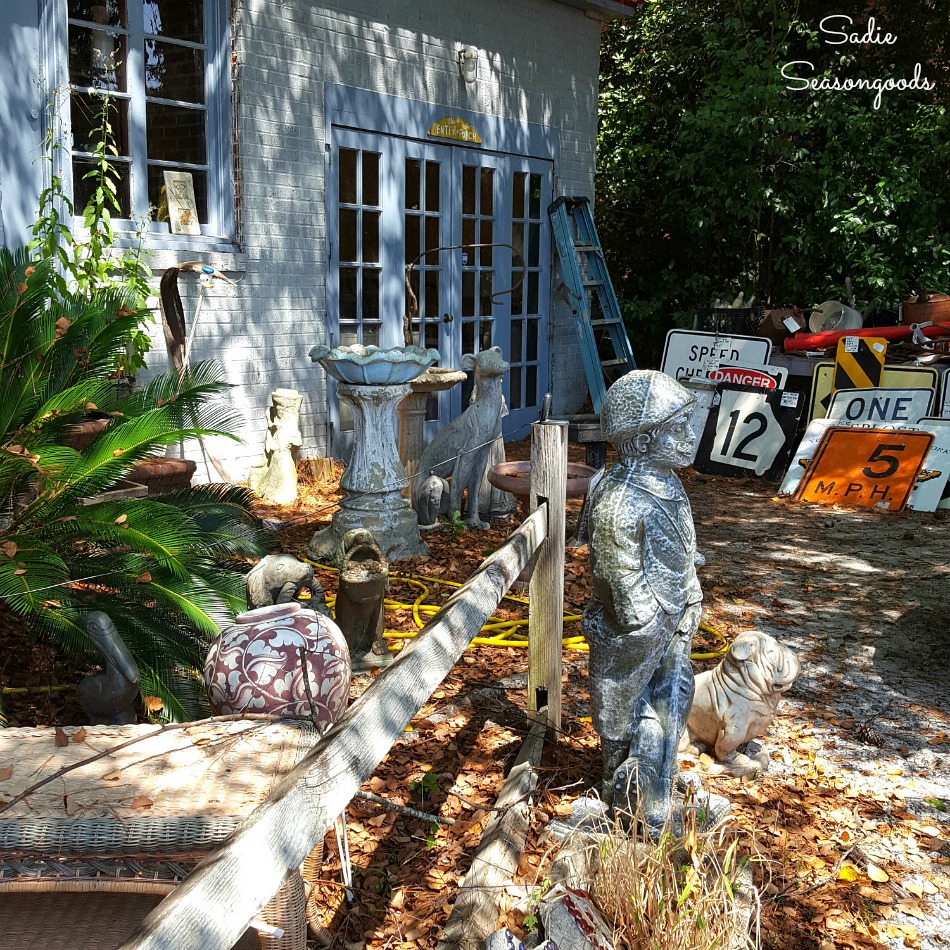 Quirky vintage pieces, crusty "man-tiques", architectural salvage, and plenty o' primitives will greet you over and over again…so basically, heaven on Earth for a junker like me!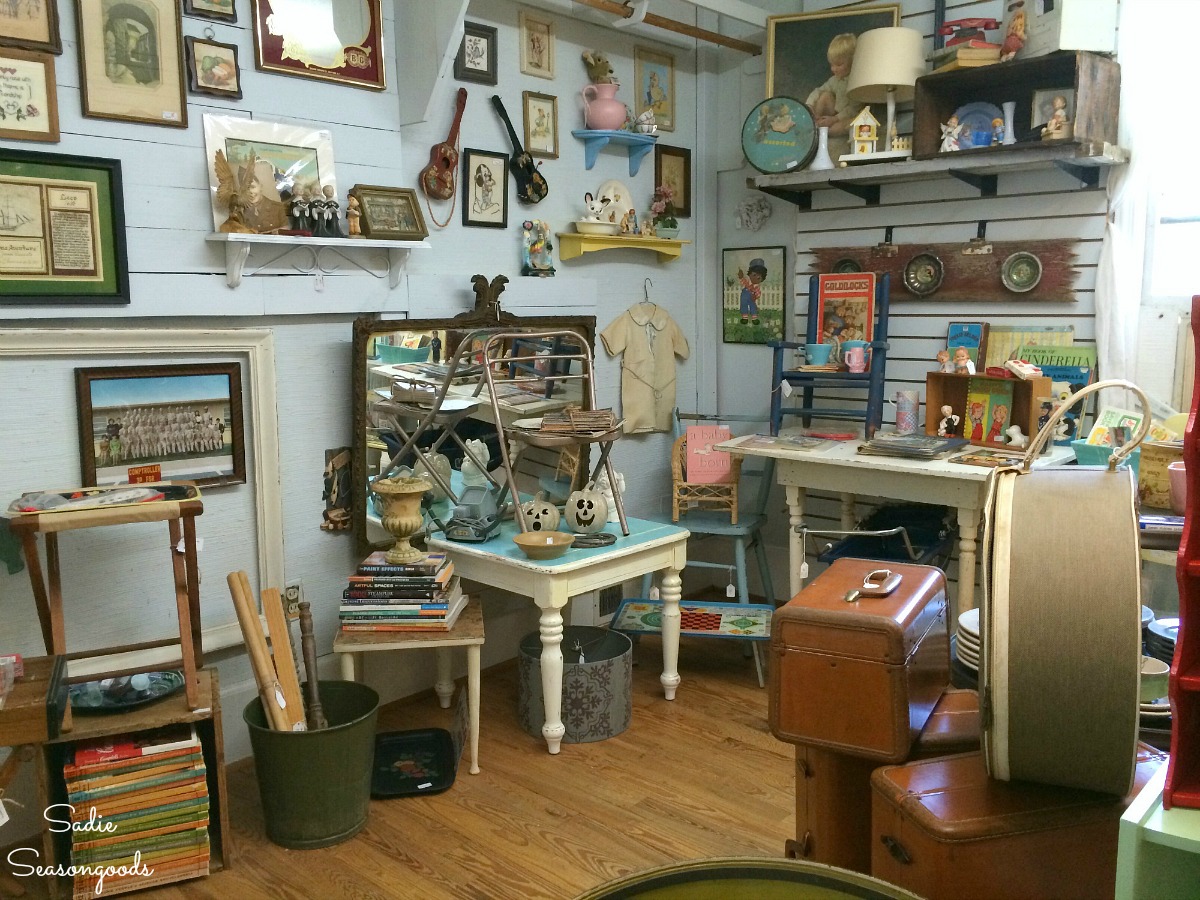 This antiques store is in the heart of downtown Augusta…so I was a little worried that it would be filled with highfalutin "fine" antiques…but BOY, WAS I WRONG. First of all, they filled their huge front windows with delicious scenes straight out of a farmhouse kitchen, so I was hooked before I even stepped inside.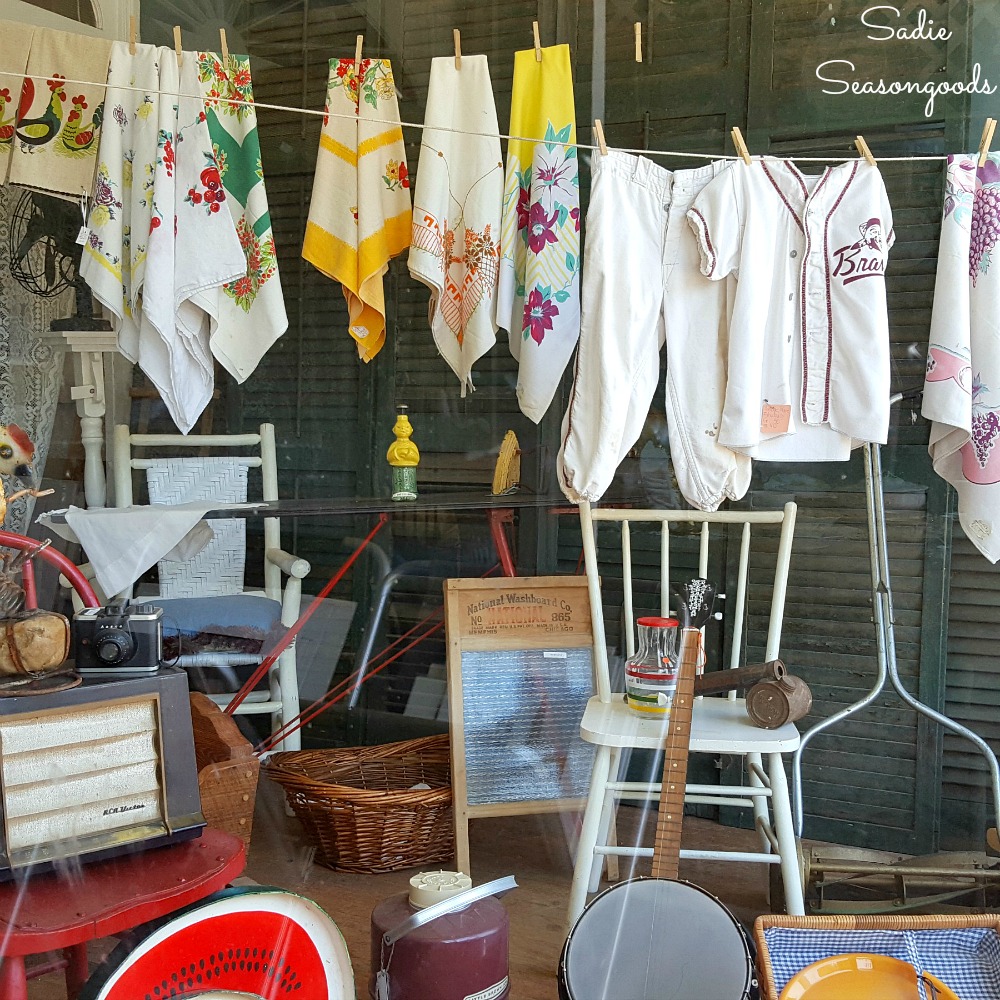 And then my feet hit their creeky hardwood floors and I covered every square inch…this shop has two shoppable floors (and a curious, closed-off third floor) filled with vintage glory. DEFINITELY will be returning to this shop next time I'm in town.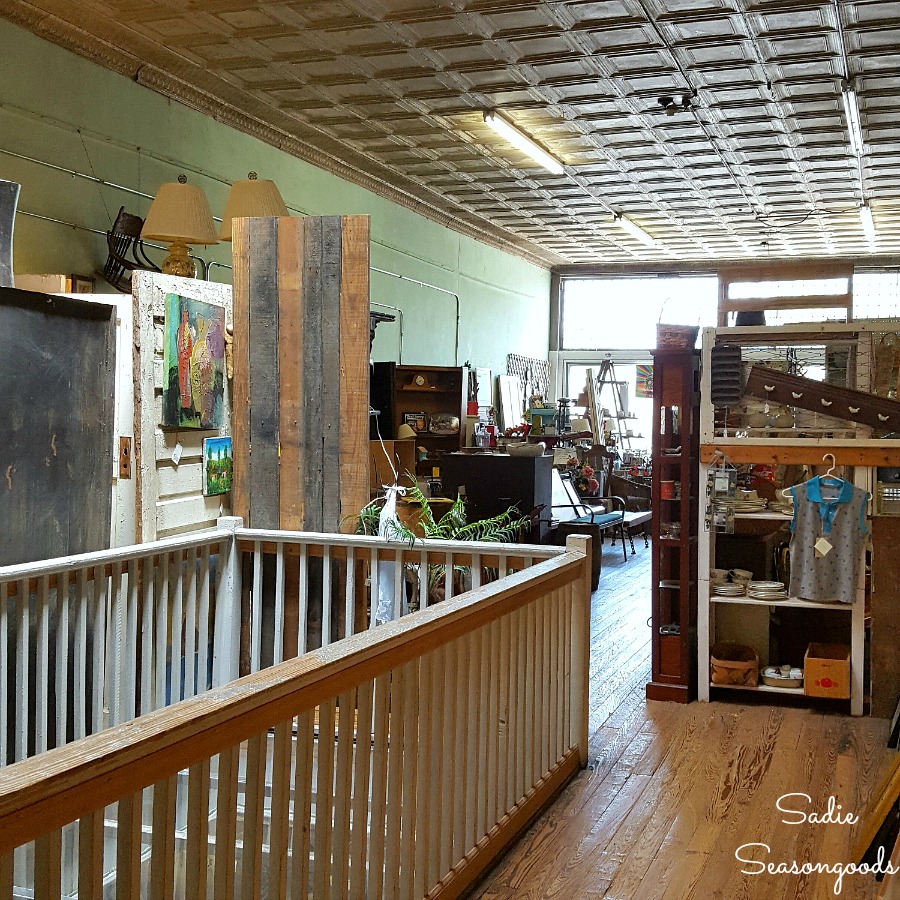 And now we cross the river from Augusta, GA into North Augusta, SC!
City Limits Vintage (UPDATE- NOW CLOSED)
This vintage shop /used furniture store spoke to my heart from their web page…when I saw the words "We specialize in the rehoming of good vintage furniture.", I melted a little inside. So I had a good idea that I would feel right at home here…and I was right!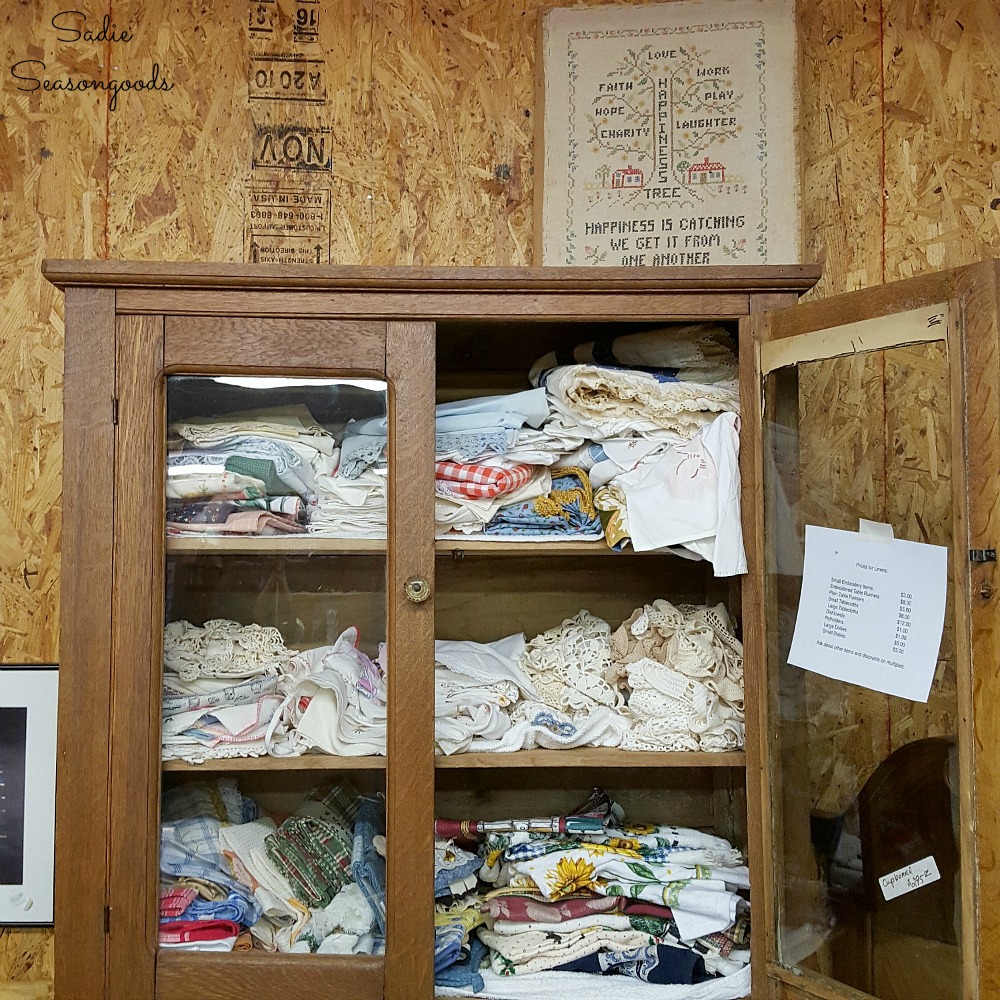 There was plenty of furniture to be found- especially in the back room- but it was the "smalls" that got me. Especially this cupboard of linens…my favorite treasure from the entire road trip was this cross stitch sampler. How could I resist?
Community Ministry Thrift of North Augusta
What is a Sadie road trip without a few thrift stores included? This one is located just down the block from City Limits, so it works out well for a road tripper like me! And you know I love a thrift store that has a huge housewares department…and that's precisely what Community Ministry Thrift offered. Half the store are projects waiting to be made!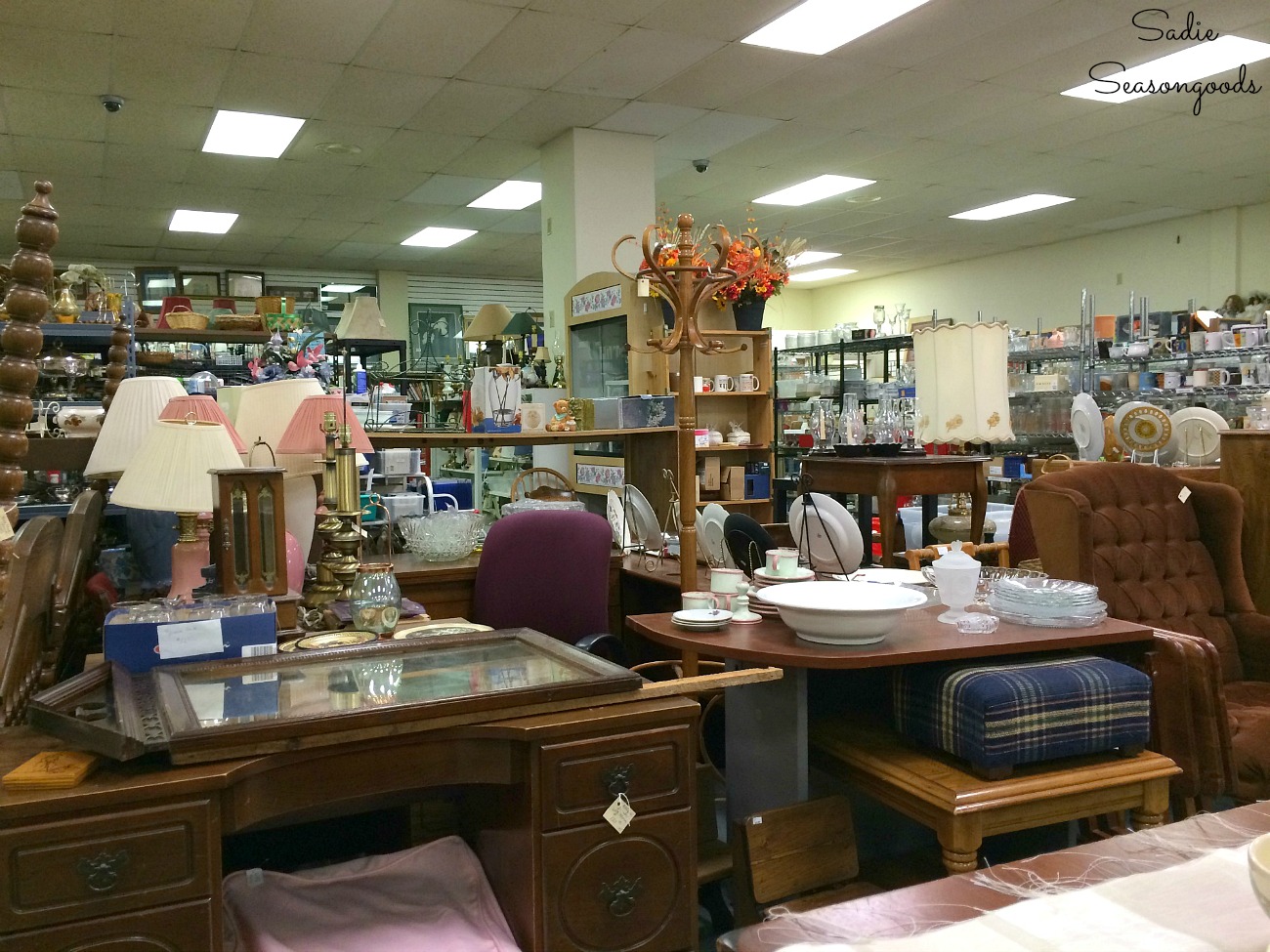 Truth be told, Riverfront Antique Mall could be a day trip unto itself…it's JUST THAT HUGE! Like, 100,000 square feet huge. Admittedly, I couldn't cover it all in the time I had allotted…I seriously under estimated the size of this particular antique store. But, I saw a lot of primitives in the booths I checked out…and even the exterior was a treasure hunt.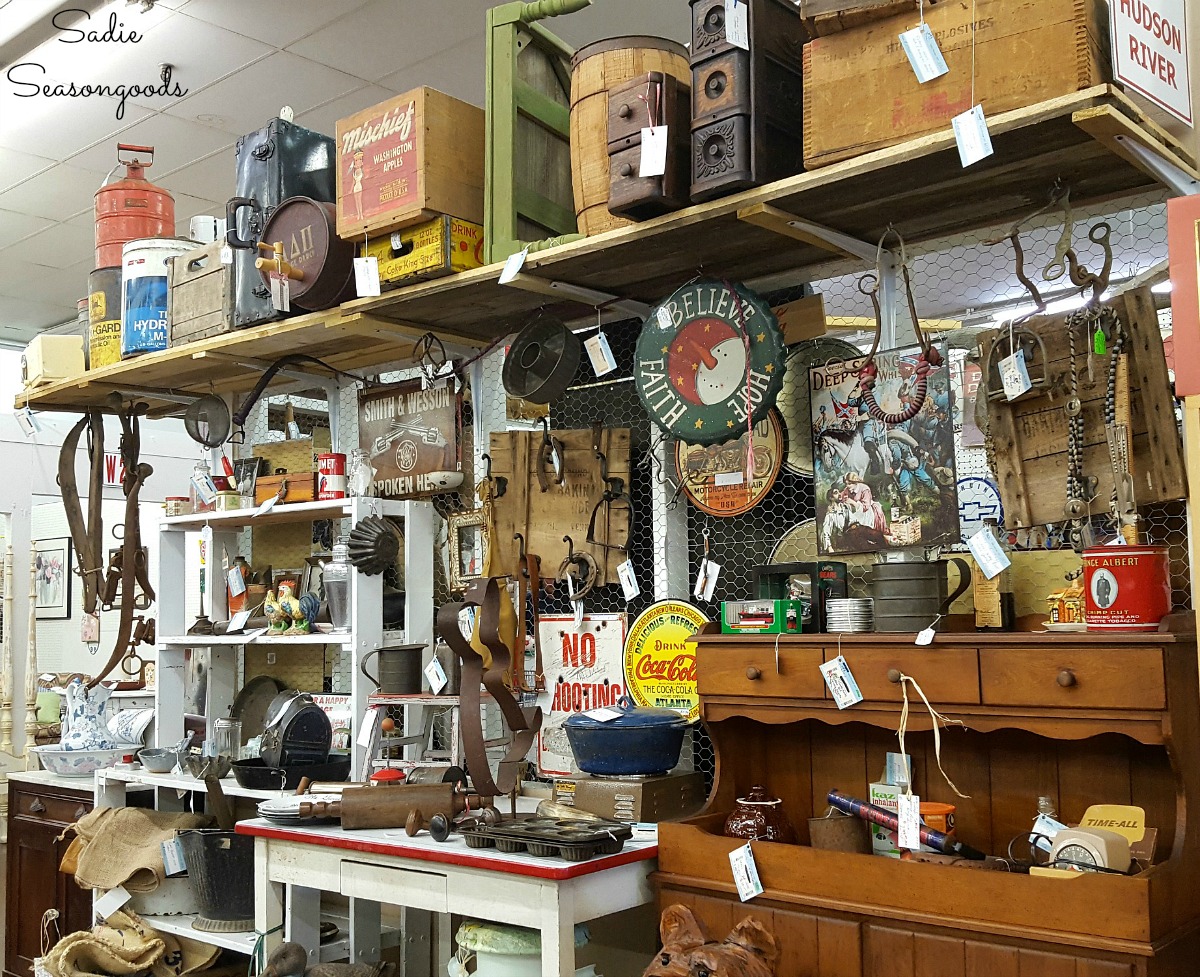 So, I'll have to plan a return trip when I have more time. I'm 100% positive I'd find a treasure (or 50) if I walked the entire thing. Bonus- you could probably get your 10K steps in for the day in one fell swoop!
Have You Been Junkin' in Augusta?
A couple of noteworthy things…one of the shops I had hoped to hit was closed. BOO! But I was able to peek through the windows of Singing Hills Antiques, and it looked like something right up my alley. So I'll try again sometime…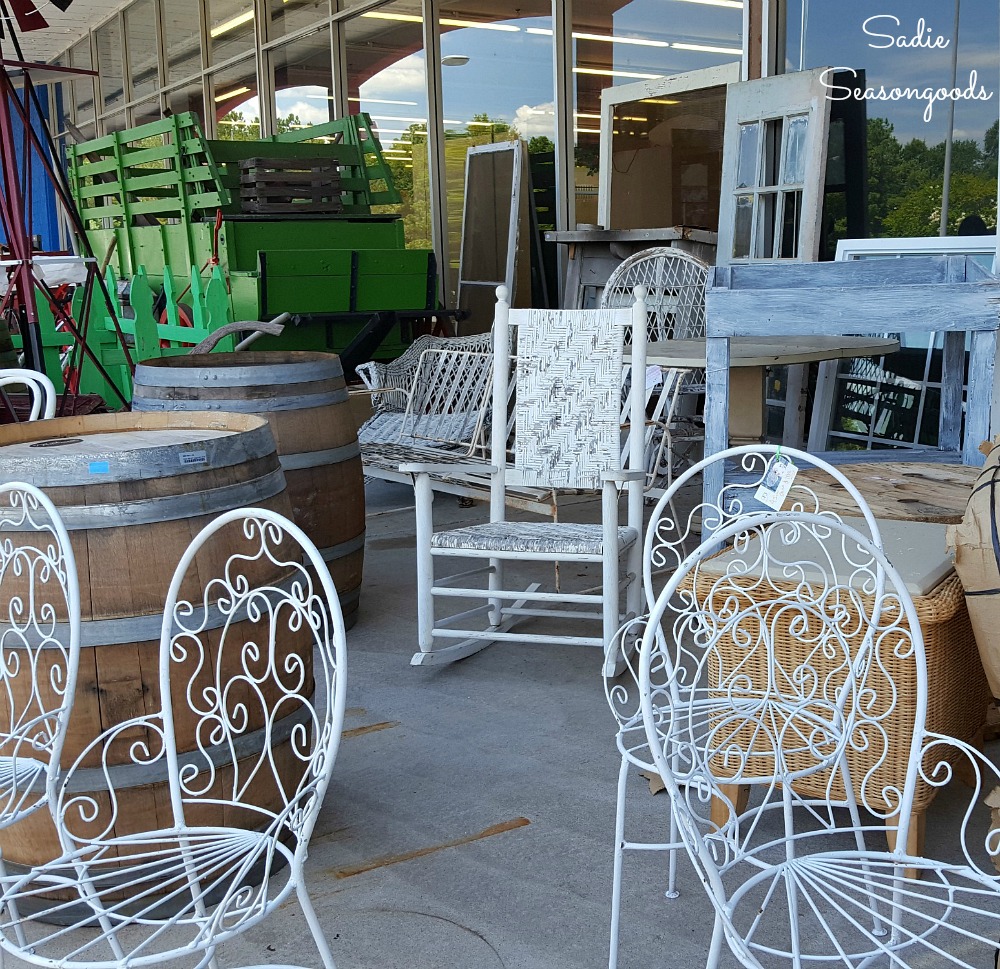 And this was a drive-by place that made me turn around- how could I not?? But alas, it, too was closed! Note to self- return to Augusta, GA when it's about 30 degrees cooler and come on a day when Frog Hollow General Store is open. My little eye spies some treasures behind that fence!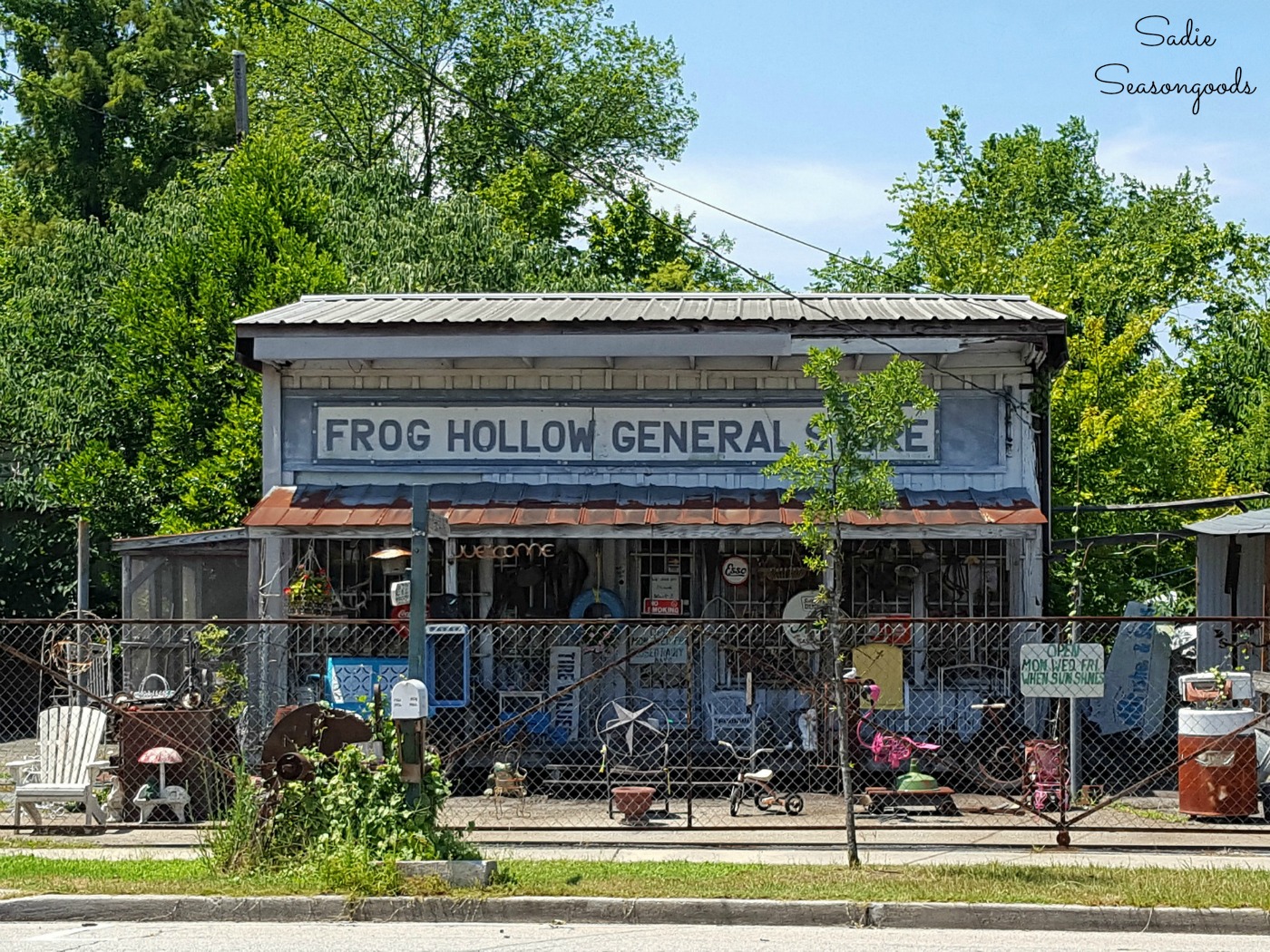 *****
As you know, stores open and close all the time- and at the time this was written (August 2016), these were my favorite antiques, vintage, architectural salvage, and thrift stores in Augusta, GA. Now that several years have passed, I'd love to hear your thoughts. Are there new antiques stores or thrift stores in Augusta / North Augusta that I should check out?
And I've been junkin' in other places, too- check out all the places I've traveled to here and start planning your own junkin' journey!
Explore on!
S
Want to be notified when I publish my next upcycling project tutorial?
Subscribe to Blog via Email
Join me on Social Media: