I didn't log a single Junkin' Journey last year, for obvious reasons. But we *did* move mid-year, which put me closer to several new junkin' spots in North Carolina. And one of those places was Greensboro!
Now, I've passed through Greensboro numerous times over the years. So, I already had at least one favorite shop to hit whenever I was in the area. But once I was close enough to spend a bit more time there, I found that there were quite a few other shops worth visiting.
Including a creative reuse shop that's reminiscent of my favorite shop in Durham, NC. I will literally schedule an entire Junkin' Journey trip around a "craft thrift store" like that!
So, let me show you the thrift and antiques stores in Greensboro that captured my fancy the most!
Antiques and Thrift Stores in Greensboro, NC
So, that creative reuse store in Greensboro that I alluded to earlier? THAT was Reconsidered Goods. And it was pretty much the main driver for my entire trip to Greensboro.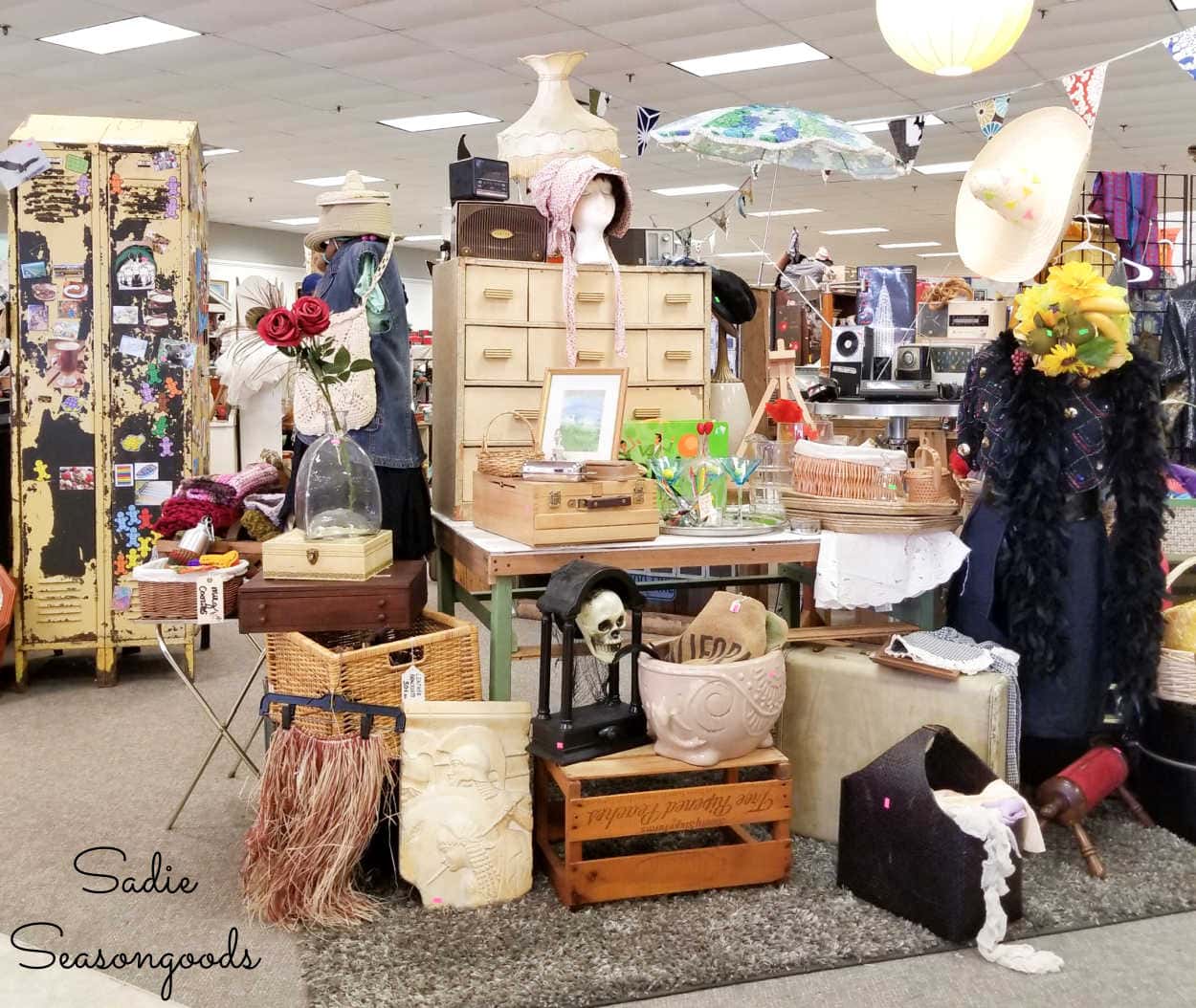 If you've never been to a creative reuse center before, it really is like a craft supply thrift store. But with an ever-changing supply of materials that may be unexpected or unusual. Which makes it truly an upcycler's dream destination.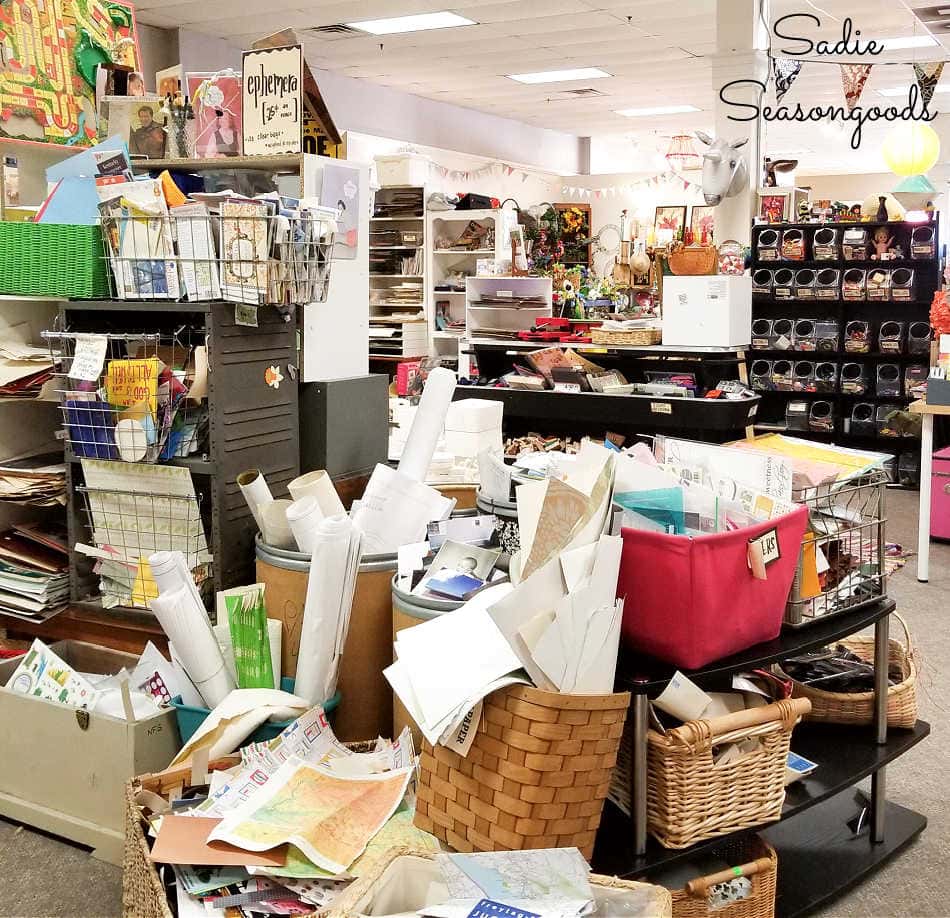 Let me put it for you this way: If I lived in Greensboro, Reconsidered Goods would be a weekly tradition. Not only does it inspire new ideas with its vast array of vintage and secondhand decor pieces. But the DIY supplies (yarn, leather, fabric, etc.) are always plentiful and a catalyst for untethered creativity.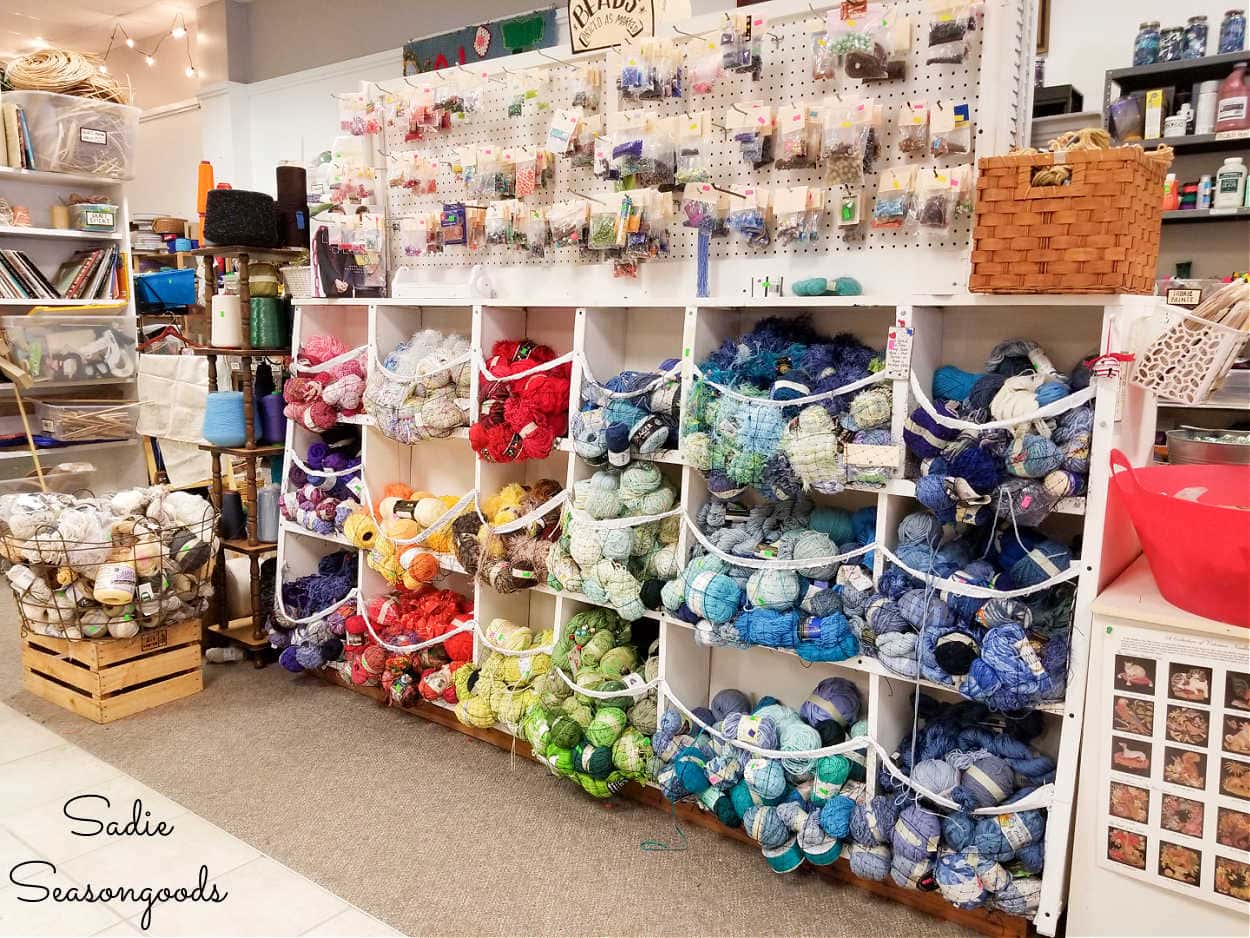 Adelaide's Vintage Home & Garden
Adelaide's was the shop I always used to stop at whenever I was passing through town. At the time, it was the one of the only shops I was aware of, and when I went, I rarely left empty-handed. And I'm pleased that all these years later, the shop is still going strong (and in a bigger, prettier space now).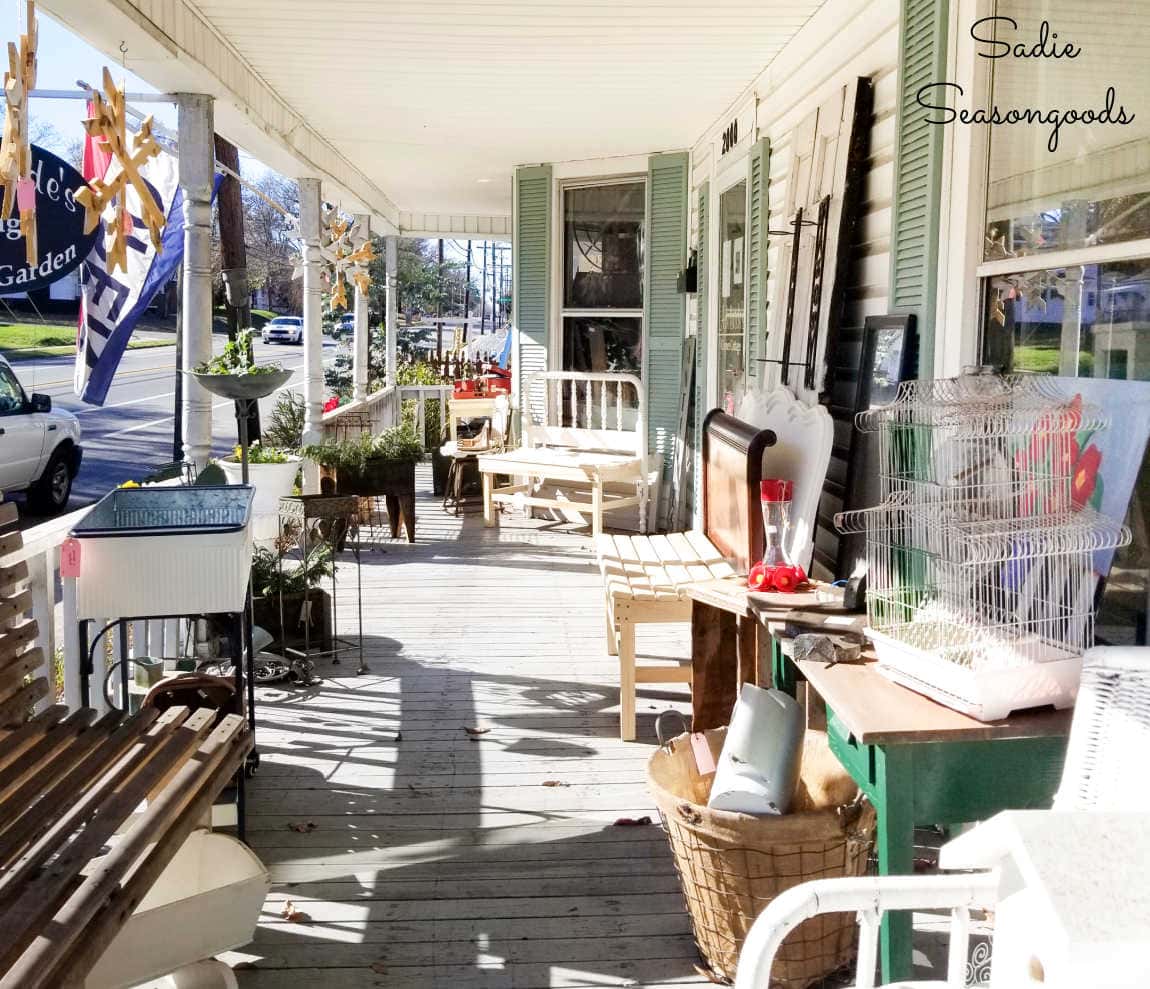 Filled with vintage treasures great and small, Adelaide's is ideal for anyone who leans into the cottage aesthetic or loves garden-inspired decor. Which, as you know, includes yours truly. And, as icing on the cake, Adelaide herself is friendly and kind- exactly the type of shopkeeper I will support time and time again.
Thrifters like me know that not all thrift stores are created the same. And a clean (but full) thrift store that is well-lit, organized, and fairly priced is pretty much the Triple Crown of Thrifting.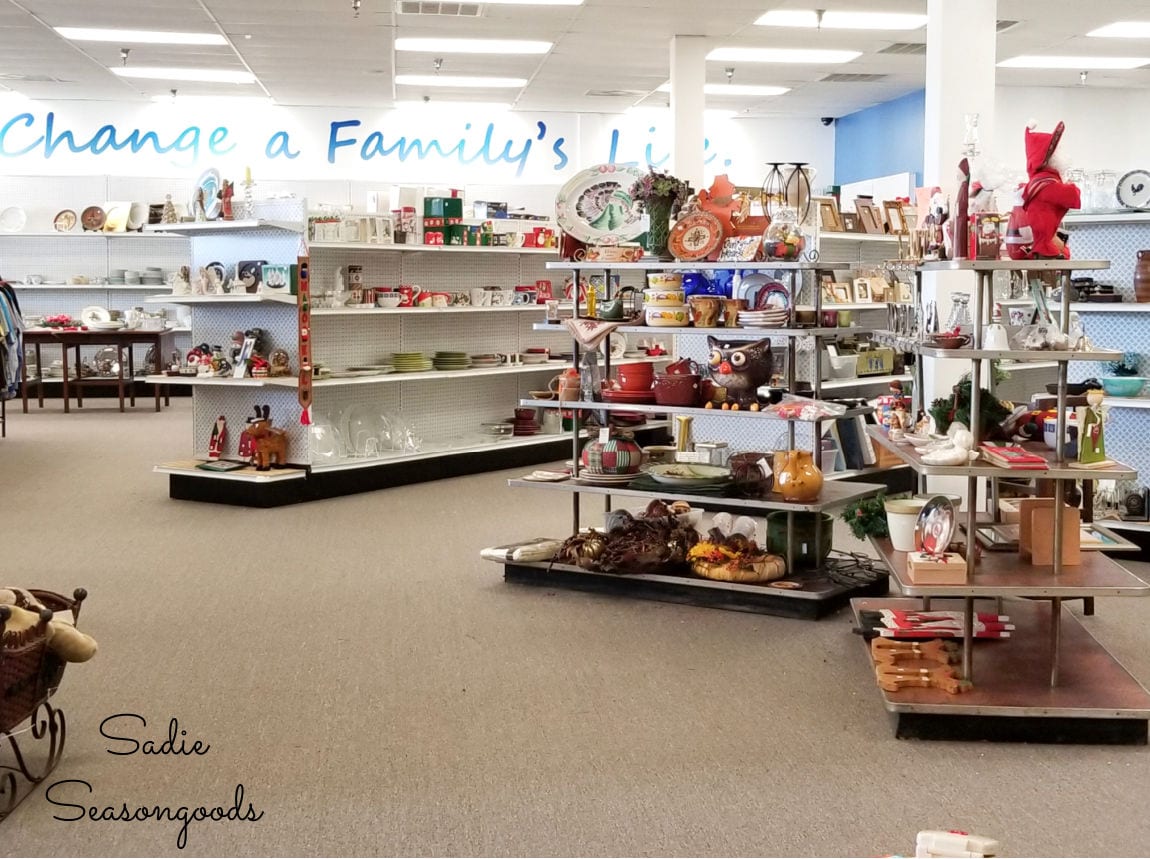 And Freedom House Thrift in Greensboro is, in my opinion, a Triple Crown Winner.
Large enough to house substantial clothing AND housewares sections, the store is never messy and always inviting. And the furniture section looks more like a consignment store than a thrift store, in terms of quality and condition.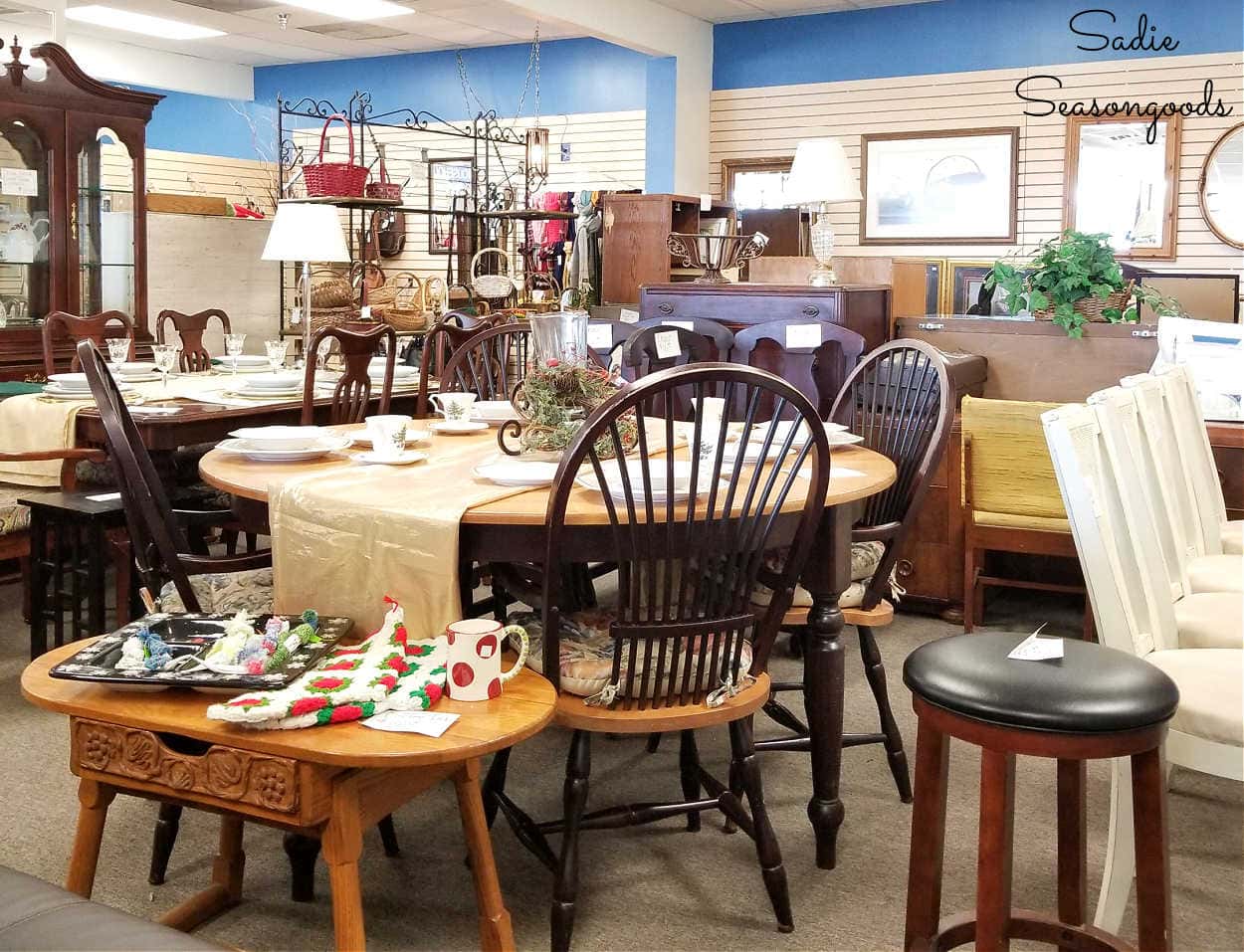 Hard to beat that, eh?
This shop, located in downtown Greensboro, was a complete and utter delight that I didn't see coming. Part antiques shop and part florist, its front door is like a portal to another time and place.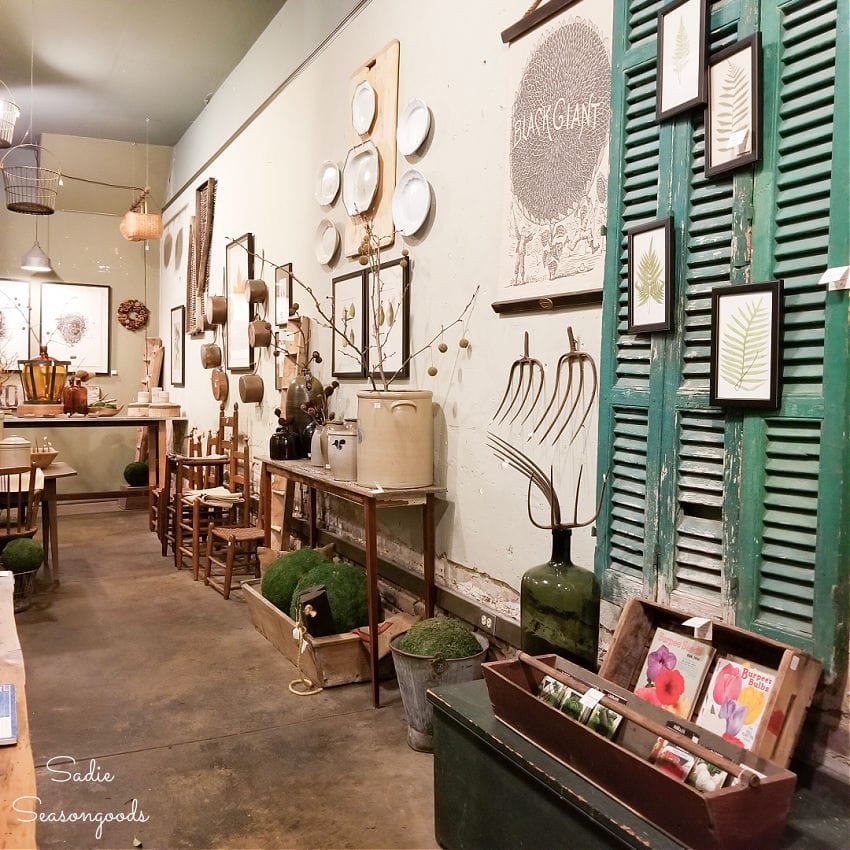 Now, I'll be the first to admit that I'm imaginative and romantic, so I am easily jazzed by ambiance alone. But The Farmer's Wife felt like I stumbled into a glorious old potting shed in Provence, or someplace similarly charming.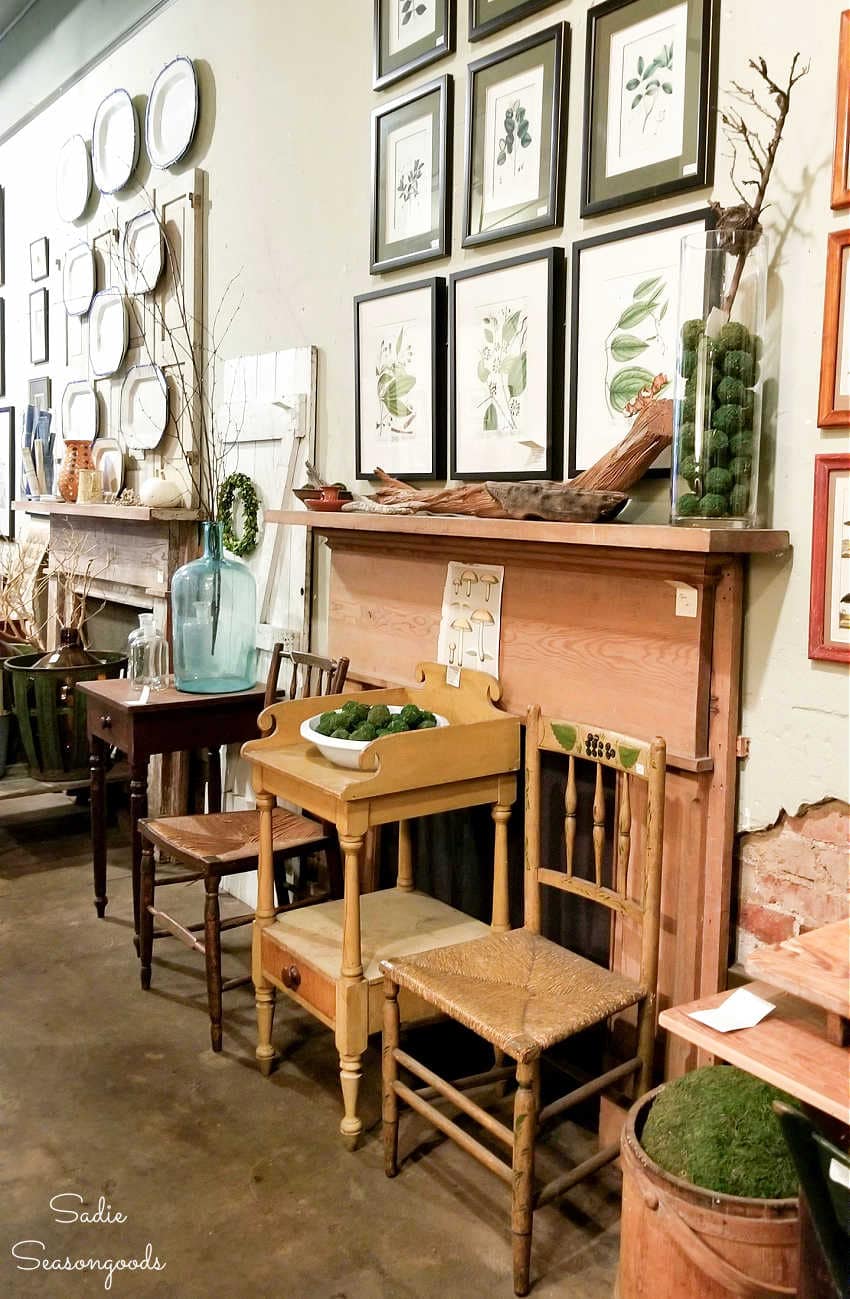 Perhaps it was just my cabin fever from last year that got to me. But this shop, filled with garden-inspired antiques, truly felt like a quick little jaunt overseas.
Architectural Salvage of Greensboro
Any city with an architectural salvage shop is one worth visiting, if you ask me. Salvage stores are the rarest birds in the world of antiquing- and they're almost ALWAYS worth going to.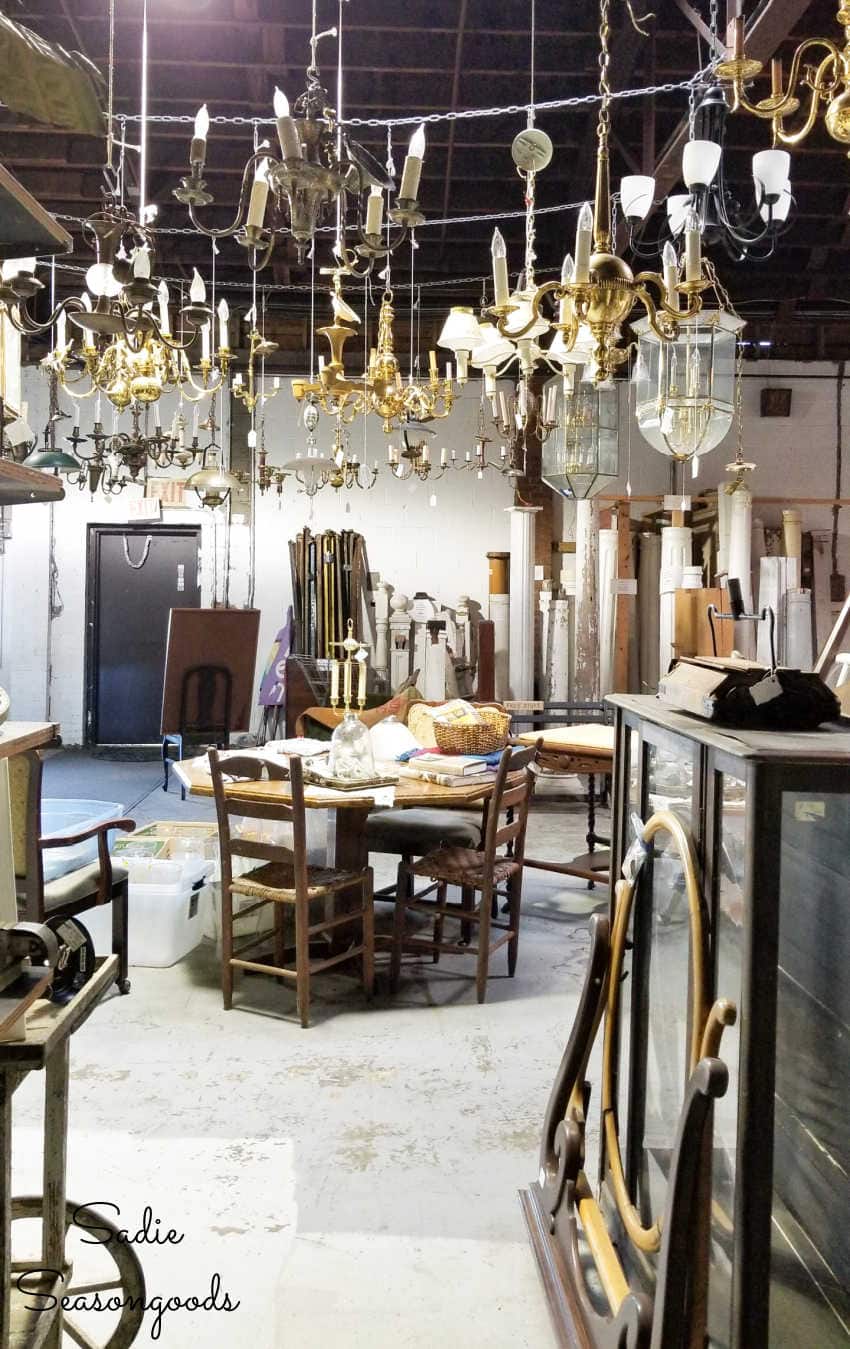 Perhaps one of the greatest aspects of architectural shops is that they never carry reproductions. And Architectural Salvage of Greensboro was no exception to that general rule. There were aisles of hardware and other wonderful antique elements inside this large, lofty space.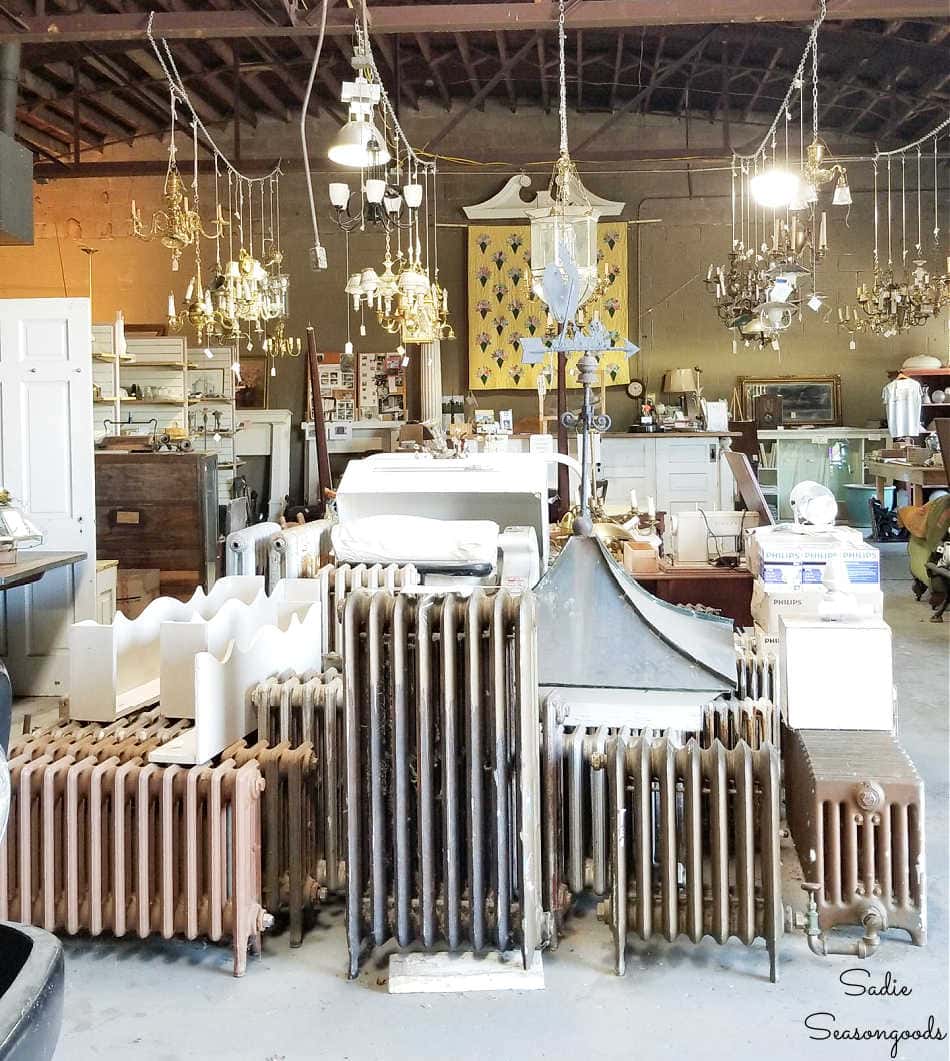 I was, admittedly, low on time during my visit, so I didn't get to poke around quite as thoroughly as I would have liked. Most architectural salvage stores demand more of your time than regular antiques malls. There are treasures everywhere and they're easy to miss if you're moving quickly.
Have You Gone Junkin' in Greensboro?
One more thrift store in Greensboro worth mentioning is Hannah's Bridge Thrift Boutique. While smaller than some of the others I visited, it, too, had a lovely selection of housewares and other smalls that made it a worthwhile stop.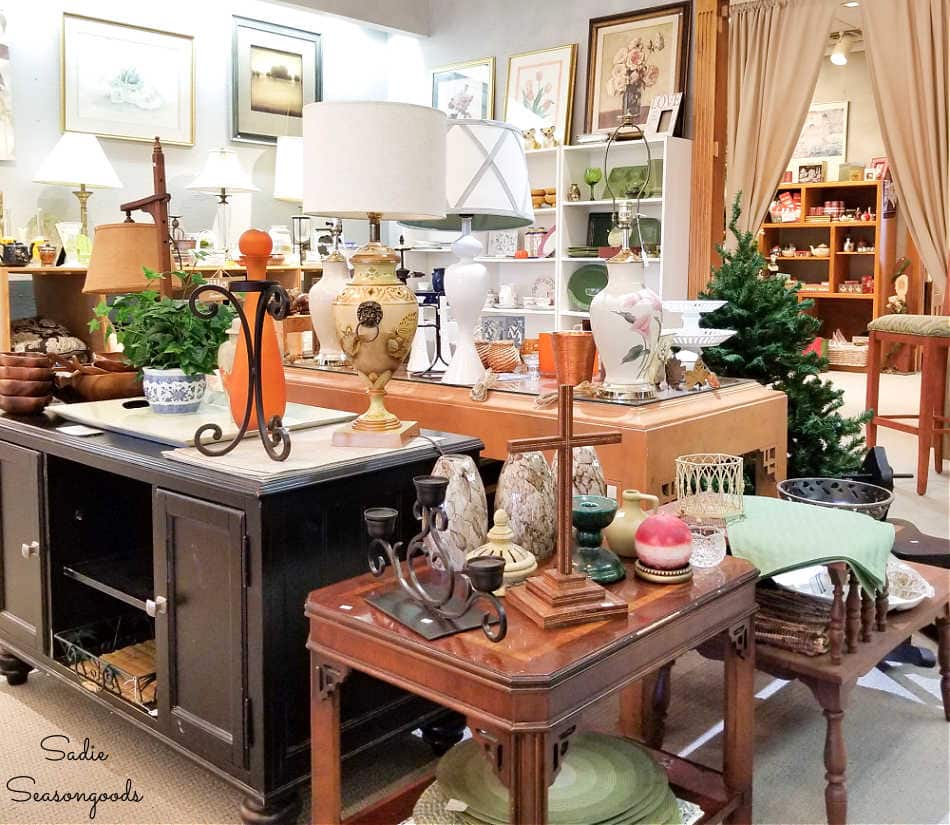 And while I haven't personally visited these shops yet, I have heard good things about them. So, keep them in mind for your secondhand shopping trip to Greensboro:
As you know, stores open and close all the time- and these were my favorite antiques, architectural salvage, and thrift stores that I found in Greensboro, NC. However, it's always possible that I missed places that deserve a mention.
So, if you have suggestions for future trips to the area, please let me know!
I hope you enjoyed my latest Junkin' Journey and I'm SO thrilled to be doing them again. As I like to say, I'm "vaxxed to the max" and ready to go exploring once again.
Craft on!
S
Want to be notified when I publish my next upcycling project tutorial?
Subscribe to Blog via Email
Join me on Social Media:

PIN ME!
Sarah Ramberg is the owner of Sadie Seasongoods, a website that celebrates all things secondhand. From upcycling ideas and thrifted decor to vintage-centric travel itineraries, Sadie Seasongoods is a one-stop shop for anyone who loves thrifting and approachable repurposing ideas. Sarah is also the author of "Crafting with Flannel" and has been featured in numerous media outlets and magazines.