Now that we live in the Charlotte area of North Carolina, we're always looking for day trips from Charlotte. And it just so happens that one of our favorites is going to Hickory, NC. Because, even though it's not a major city, there are a BUNCH of fantastic antiques and thrift stores in Hickory.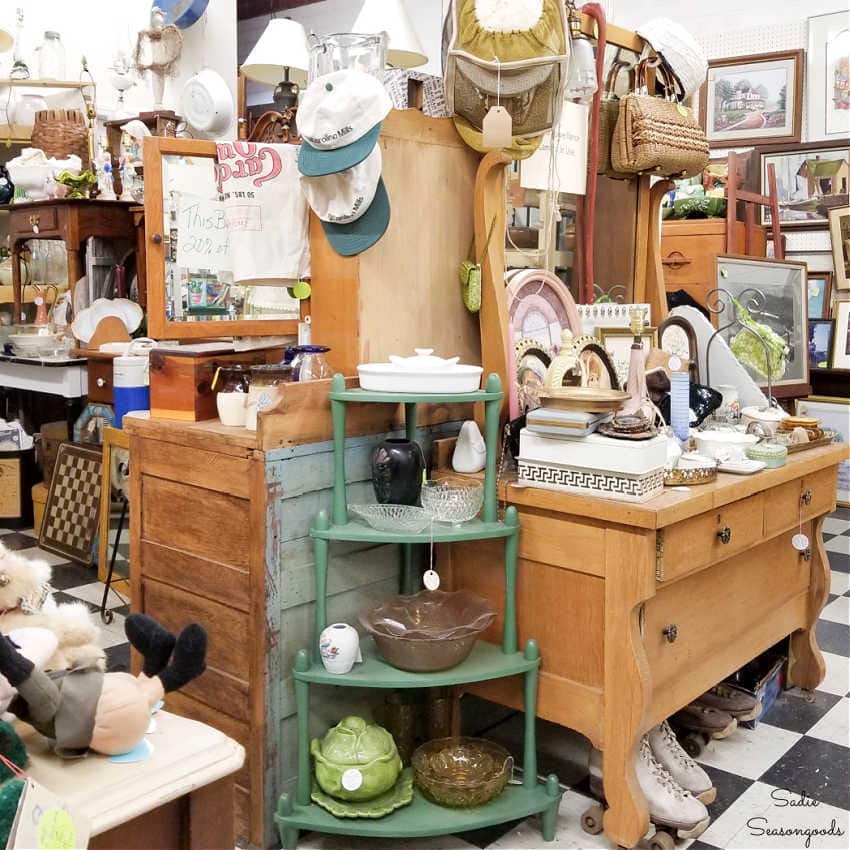 I don't know if it's the area's rich history in furniture-making or what, but for thrifters like me, Hickory is a worthy destination. Between the thrift shops and our #1 favorite Mid Century Modern decor shop, we head to Hickory about once a month.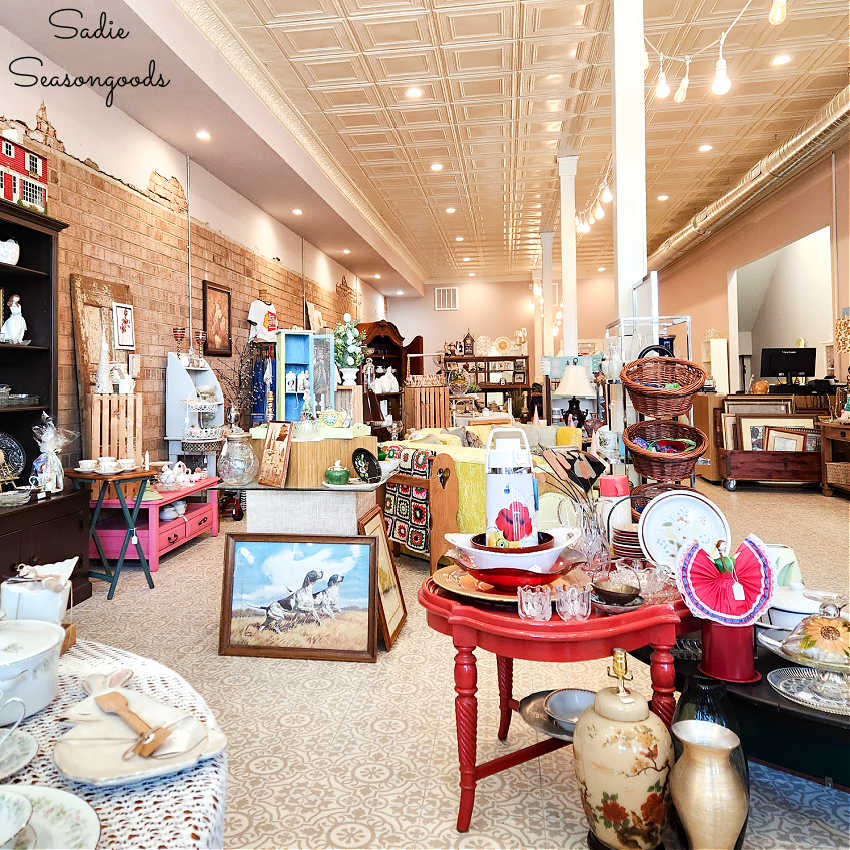 You may recall how I mentioned various shops in Hickory in this post about thrift shopping for our new home!
And while gas prices are definitely a prohibitive factor for long-distance traveling, I've definitely been feeling the road trip itch lately. So, I figured it was high time I added a new Junkin' Journey travel post to my extensive collection.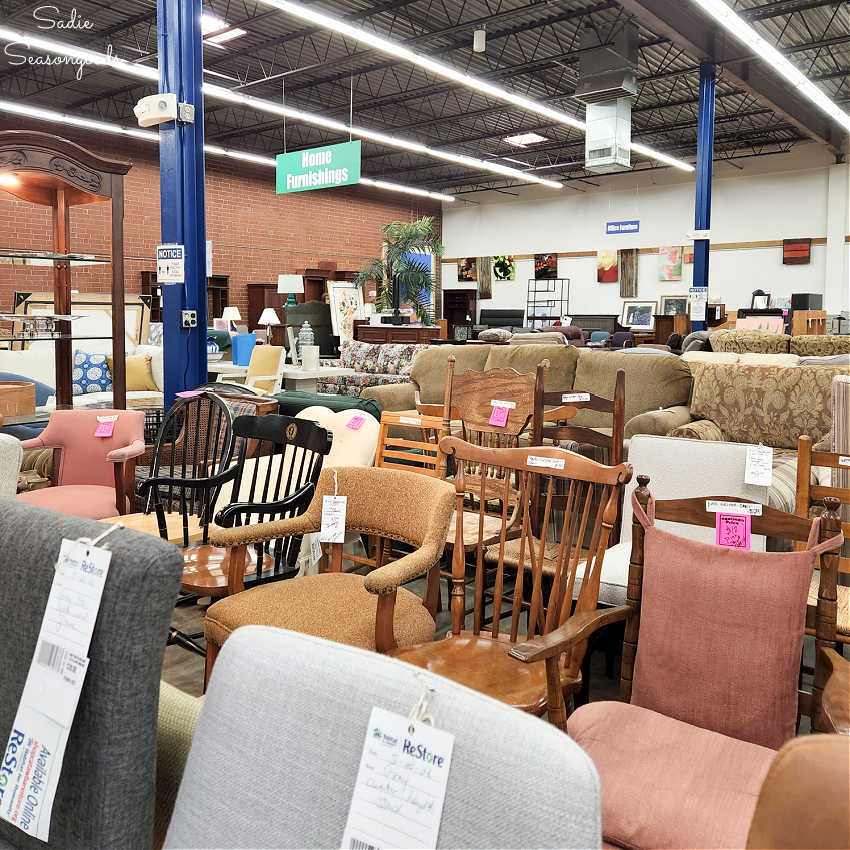 Please allow me to introduce you to the antiques and thrift stores in Hickory, NC that I fancy the most. And if you know the secondhand scene in this particular area and have other recommendations for me, I am definitely all ears!
Antiques and Thrift Stores in Hickory, NC
The number one reason that we day trip to Hickory from the Charlotte area is this shop, Vintage Blue. It's a retro decor shop dedicated to mid century modern style furniture and furnishings, and we just LOVE this store.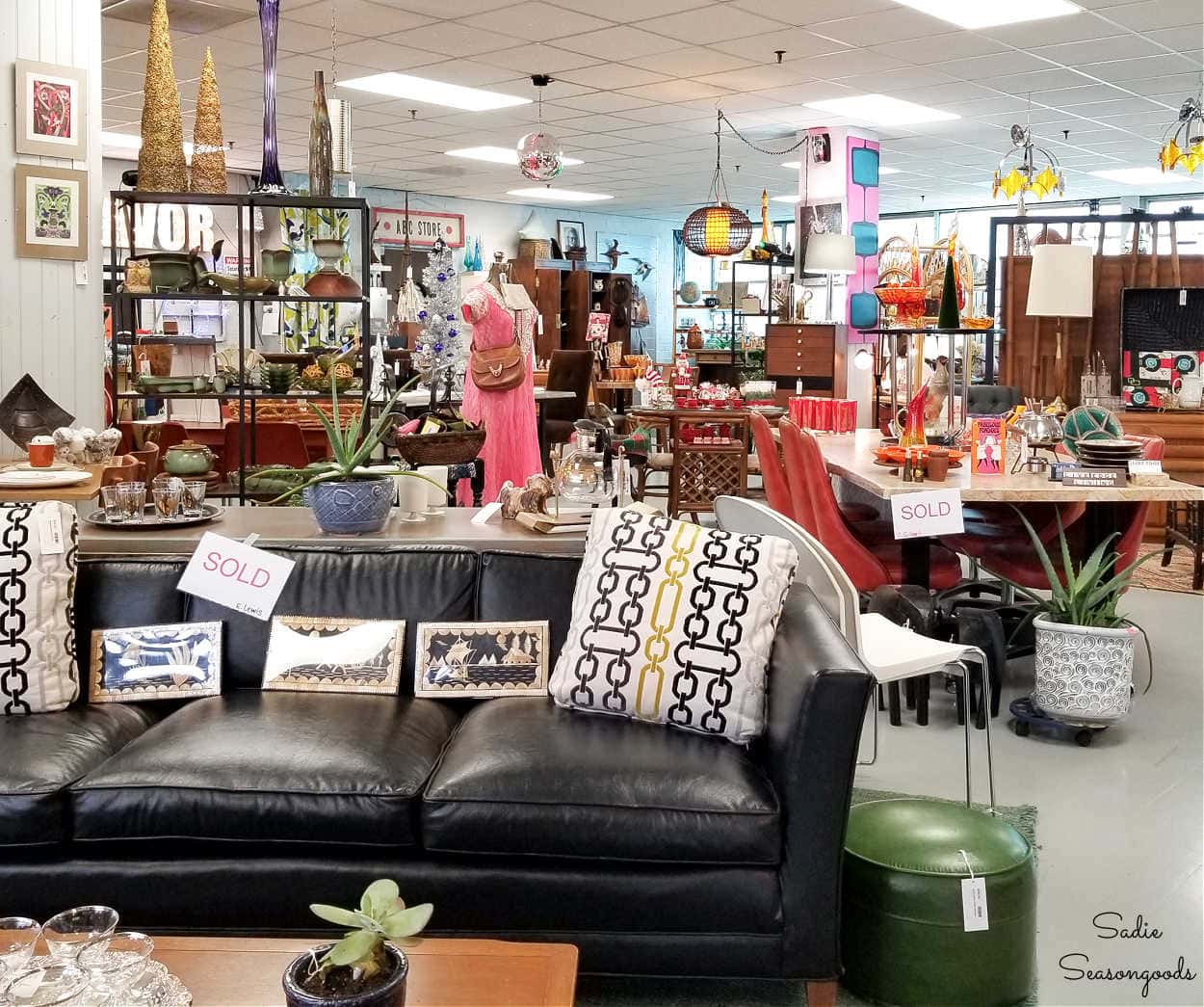 Not only is the shop full of amazing atomic-era pieces, but they are quite affordable compared to many MCM stores. At least in our limited experience! The owners, Lana and Kevin, are also incredibly kind, friendly people, as well. Either way, I can't recommend Vintage Blue enough for anyone who loves mid century decor.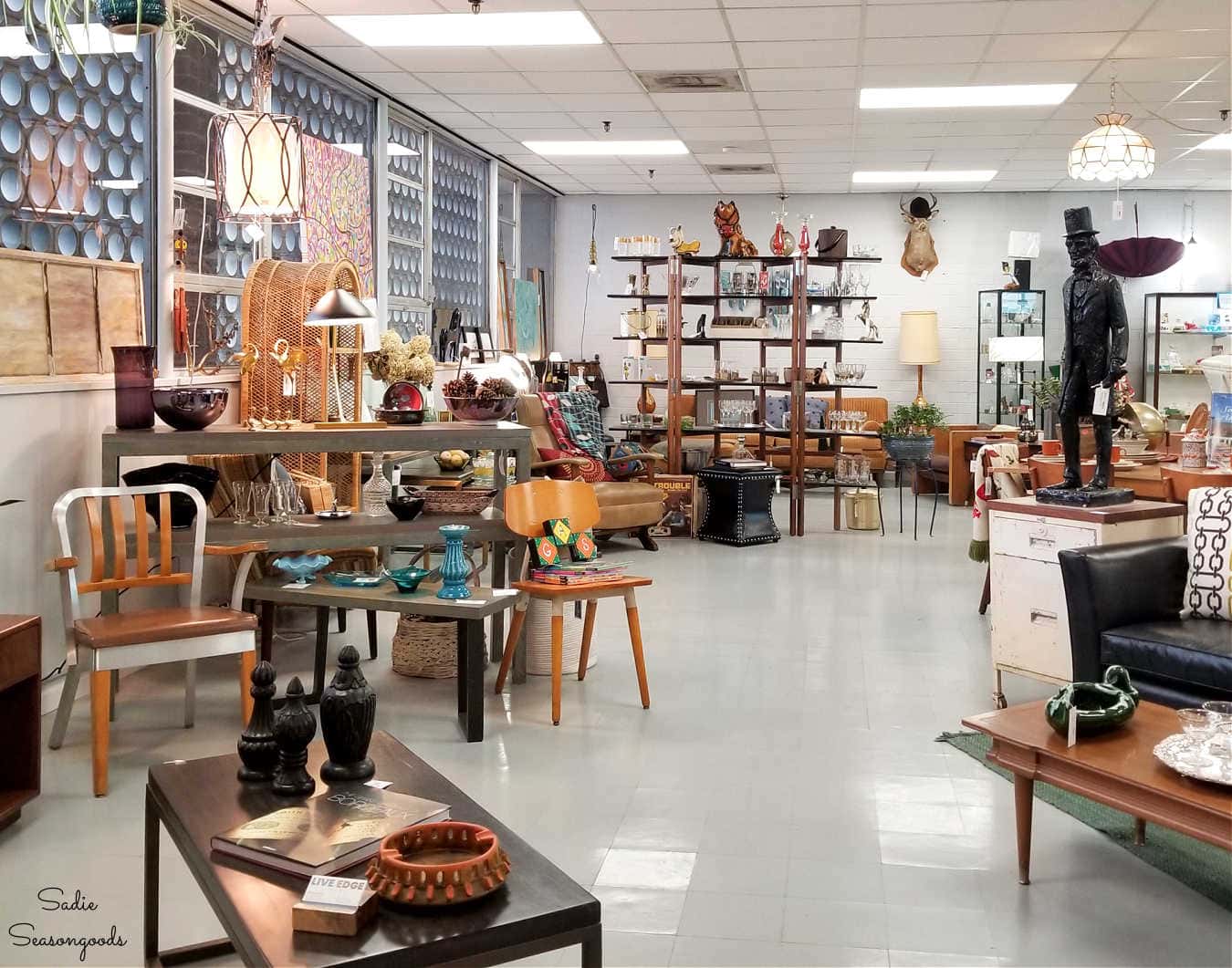 31 Thrift and More Currently closed but reopening in later 2023 under a new name!
This thrift store was a total surprise- in the very best way! I love a thrift store that is merchandised smartly and feels more like a consignment shop than a jumbled thrift. Which is exactly what 31 Thrift and More felt like- something nicer than your run-of-the-mill charity shop.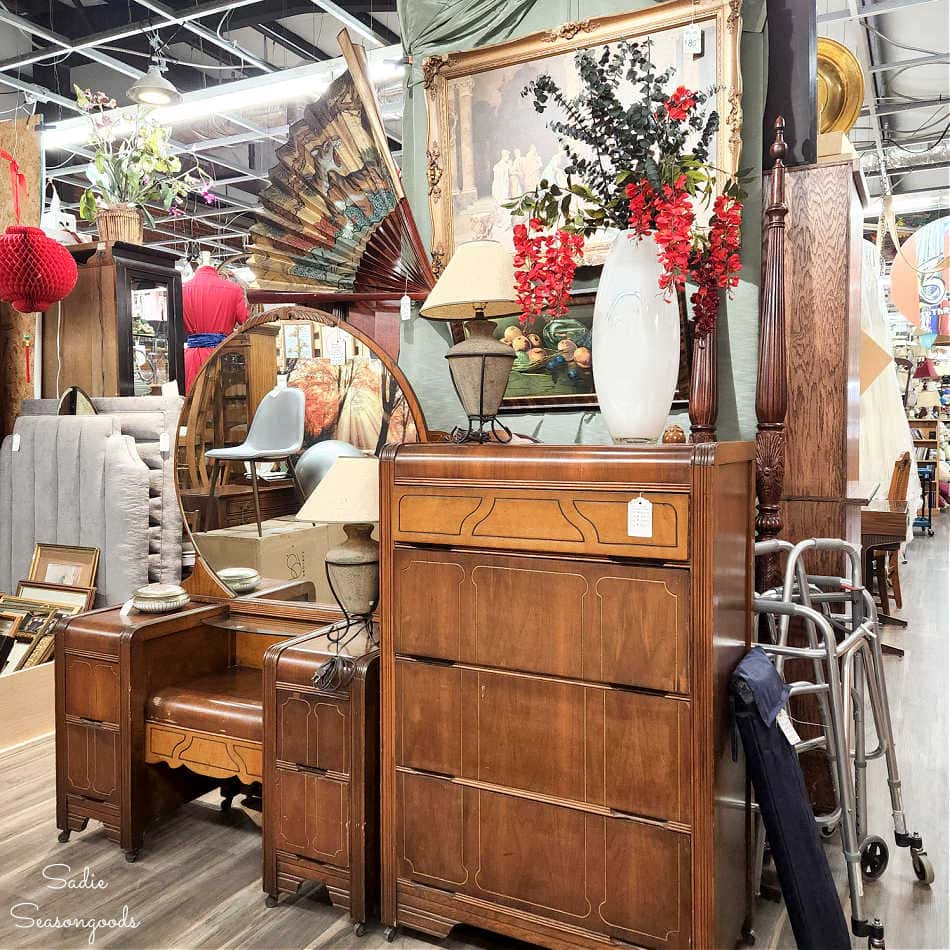 And while it didn't boast a massive furniture selection, it DID offer a huge clothing section that felt like a funky vintage boutique. And the housewares side of the shop was well organized and jam-packed.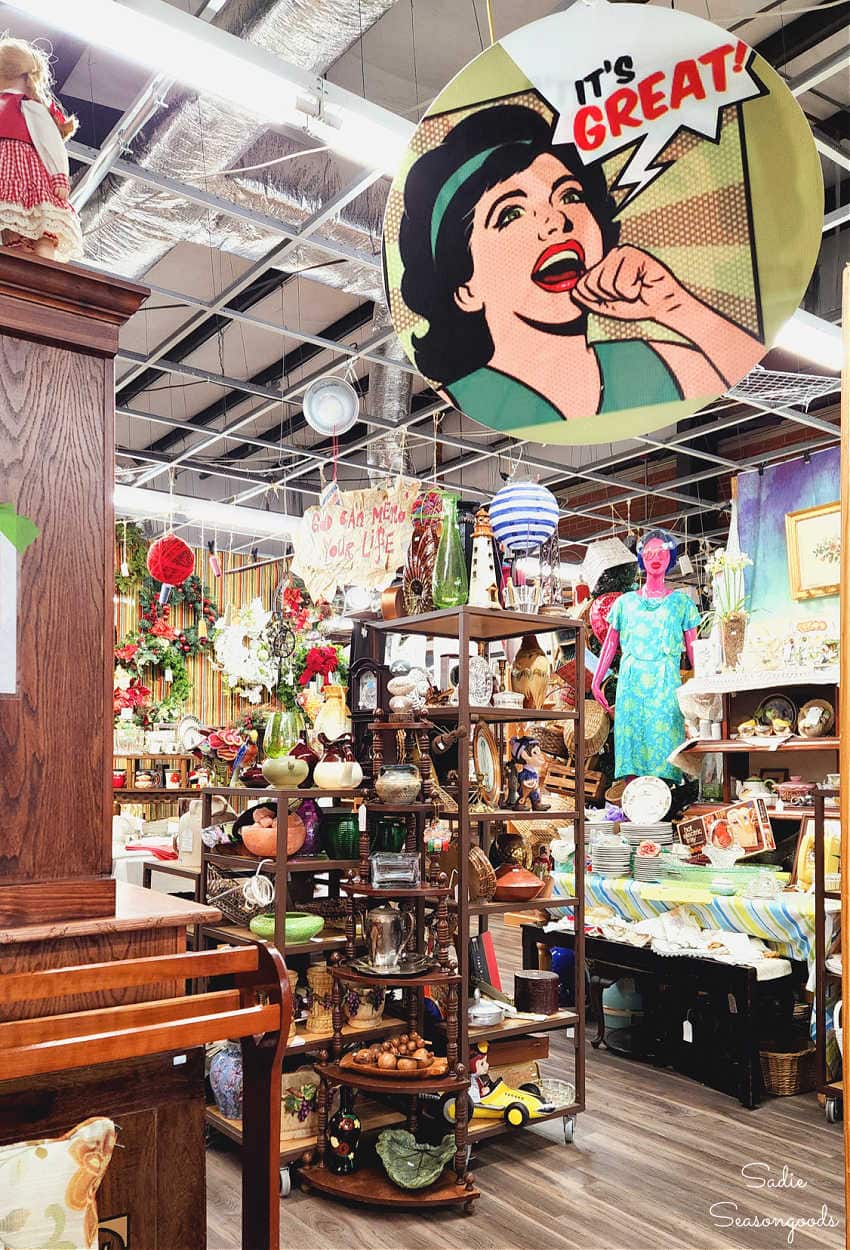 When you come, carve out a nice chunk of time to wander throughout the store. There is a LOT to see (and potentially miss)- so walking it twice is a must-do.
Like 31 Thrift and More, ReSource Warehouse is another fabulous thrift store in Hickory, NC. Unlike 31 Thrift and More, however, it features a TREMENDOUS amount of furniture- in addition to lots of clothing and housewares.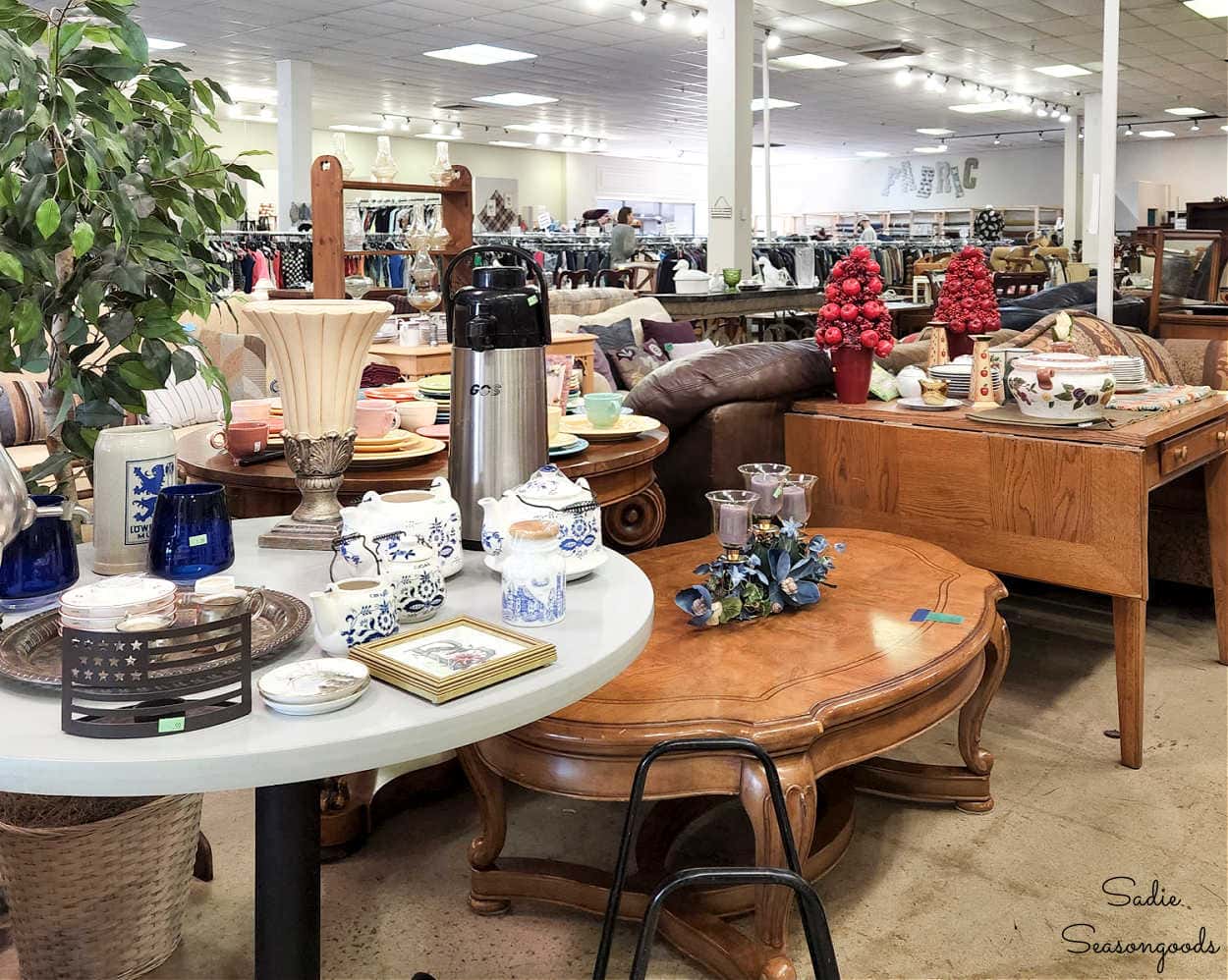 On top of the selection, the furniture prices are really impressive- lower than you'd expect from modern-day thrift stores. Remember this MCM Broyhill china cabinet that we found? It came from ReSource Warehouse!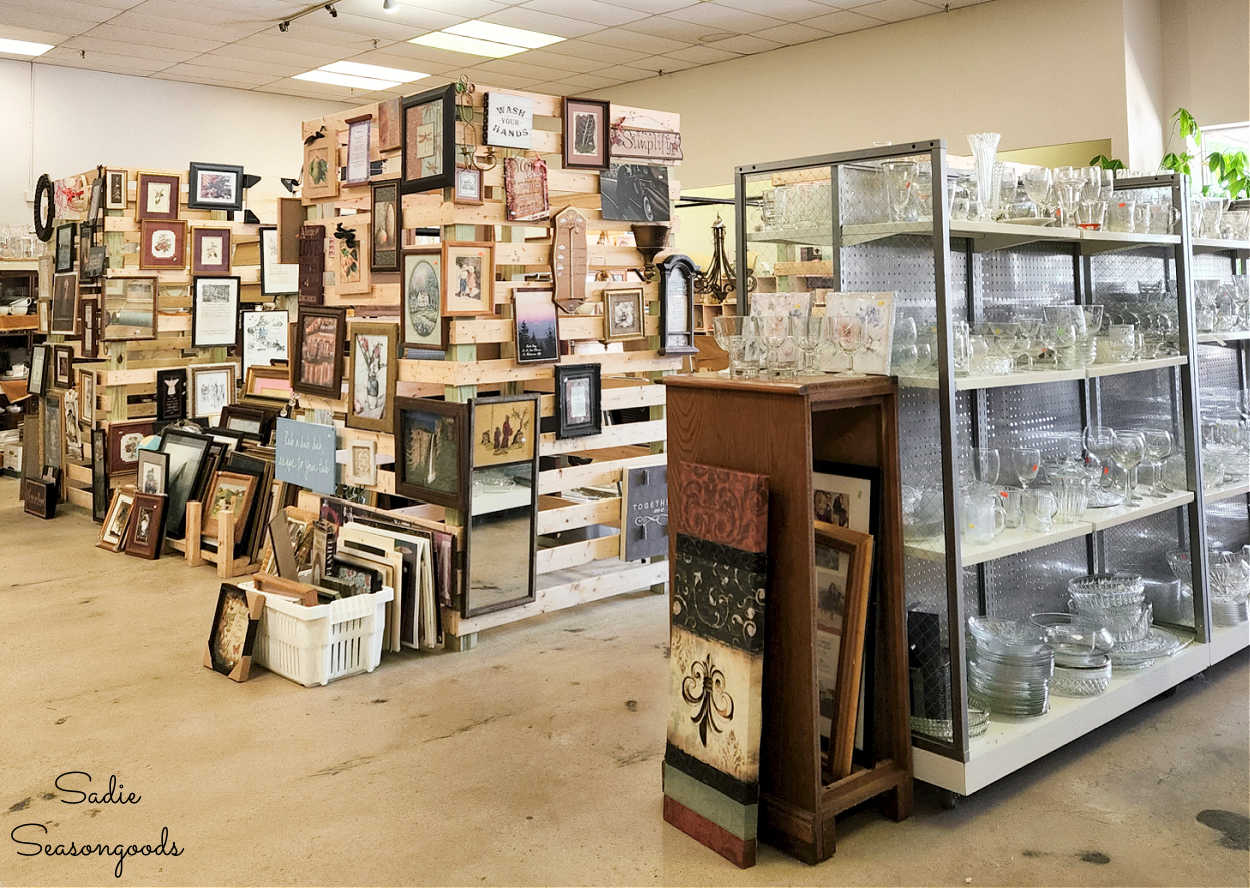 If you're in the market for used furniture, definitely put this thrift store near the top of your list.
Usually I stick to antiques shops and thrift stores on these Junkin' Journeys. But every so often, a home consignment store gets included in the mix. And since Hickory is often referred to as "The Furniture Capital of the World", consigning furniture is a big deal.
Which is why I included my favorite local consignment shop (The Hickory Tree) in this post!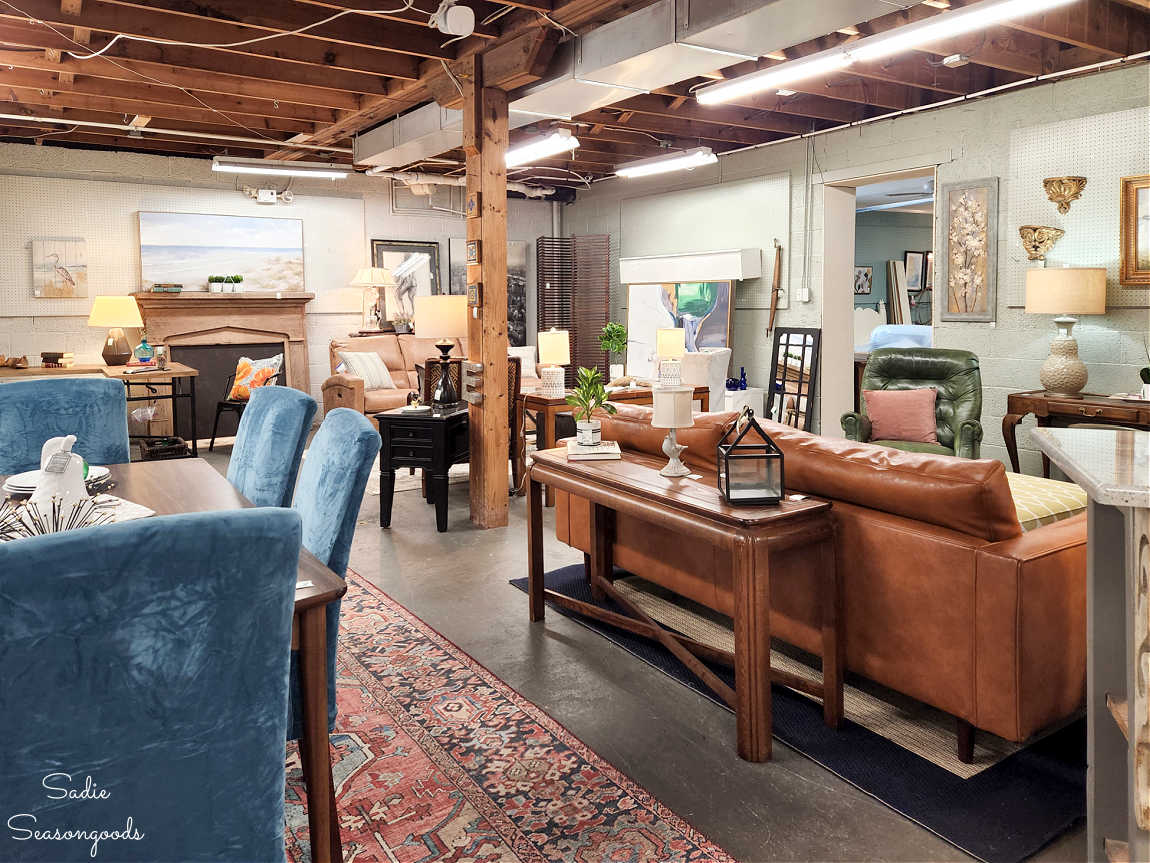 While they do occasionally offer vintage pieces, they're usually well stocked with more contemporary furnishings and a lot of wall decor. In fact, wall hangings are what we've purchased there in the past.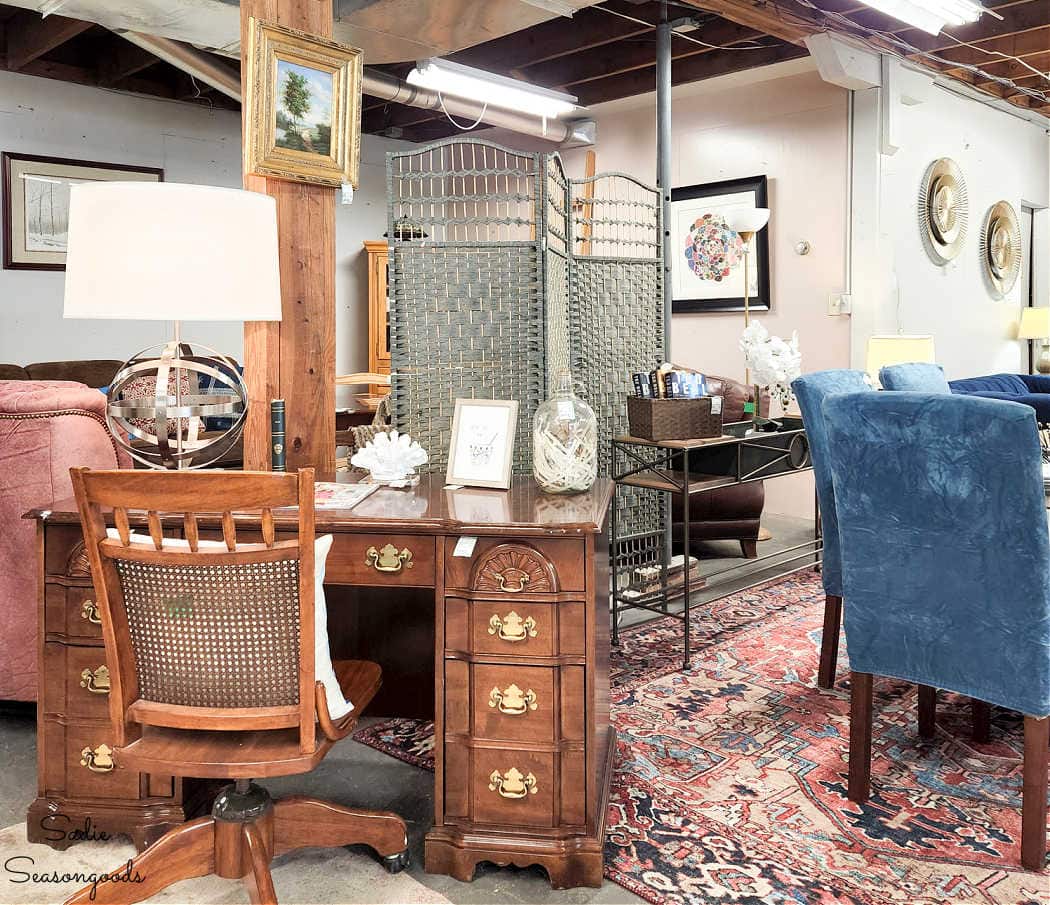 So, if newer furniture and decor is more your speed, Hickory Tree Consignment should be a must-go. Heck, even if it's not, you may just find a treasure in their midst of ever-changing inventory.
Have You Gone Junkin' in Hickory?
Another thrift store in Hickory that is worth mentioning is their Hospice ReSale Shop. They almost ALWAYS have some interesting or unusual antiques in their inventory when I swing by.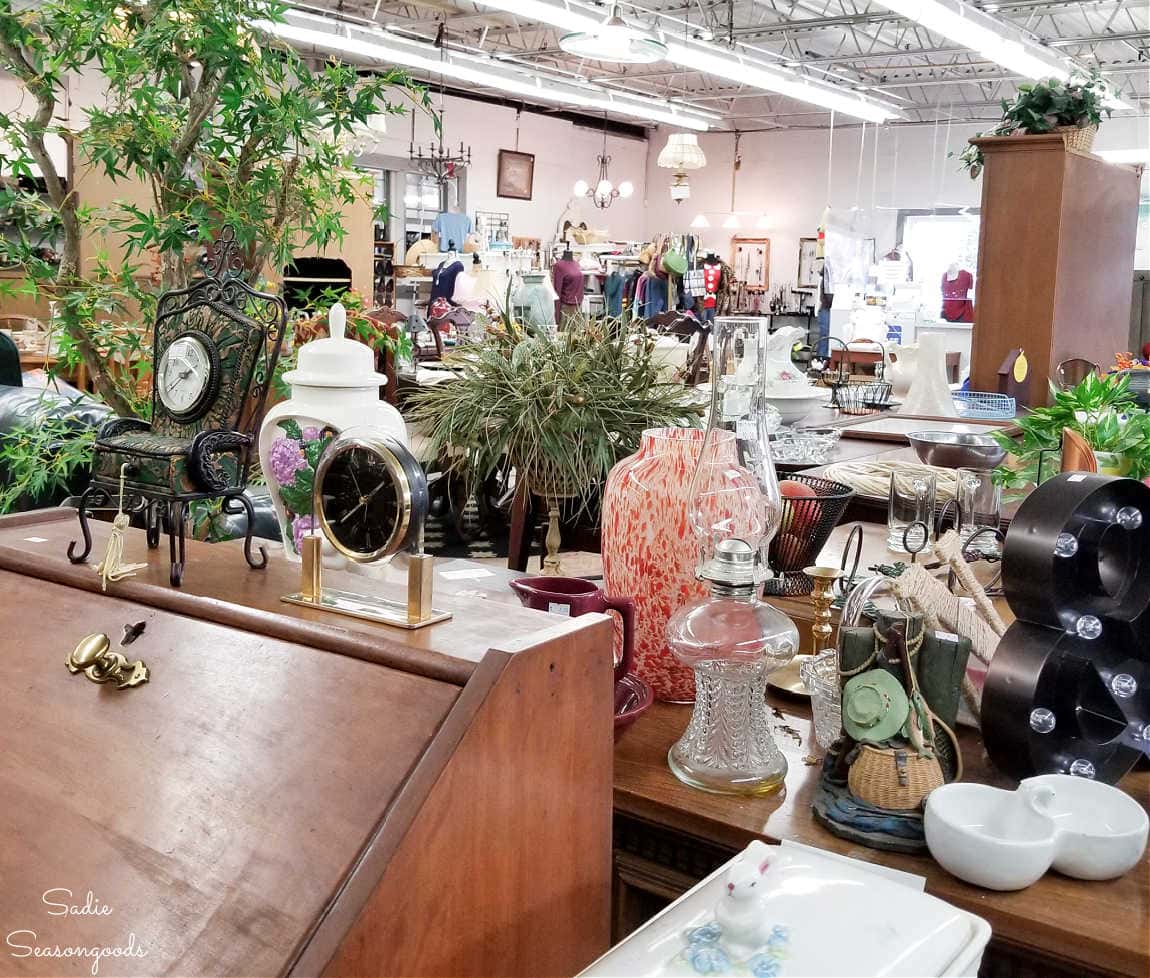 There's also a Hickory Antiques Mall that I've yet to check out, as well as national chain thrifts including a Habitat ReStore (which also boasts a LOT of furniture).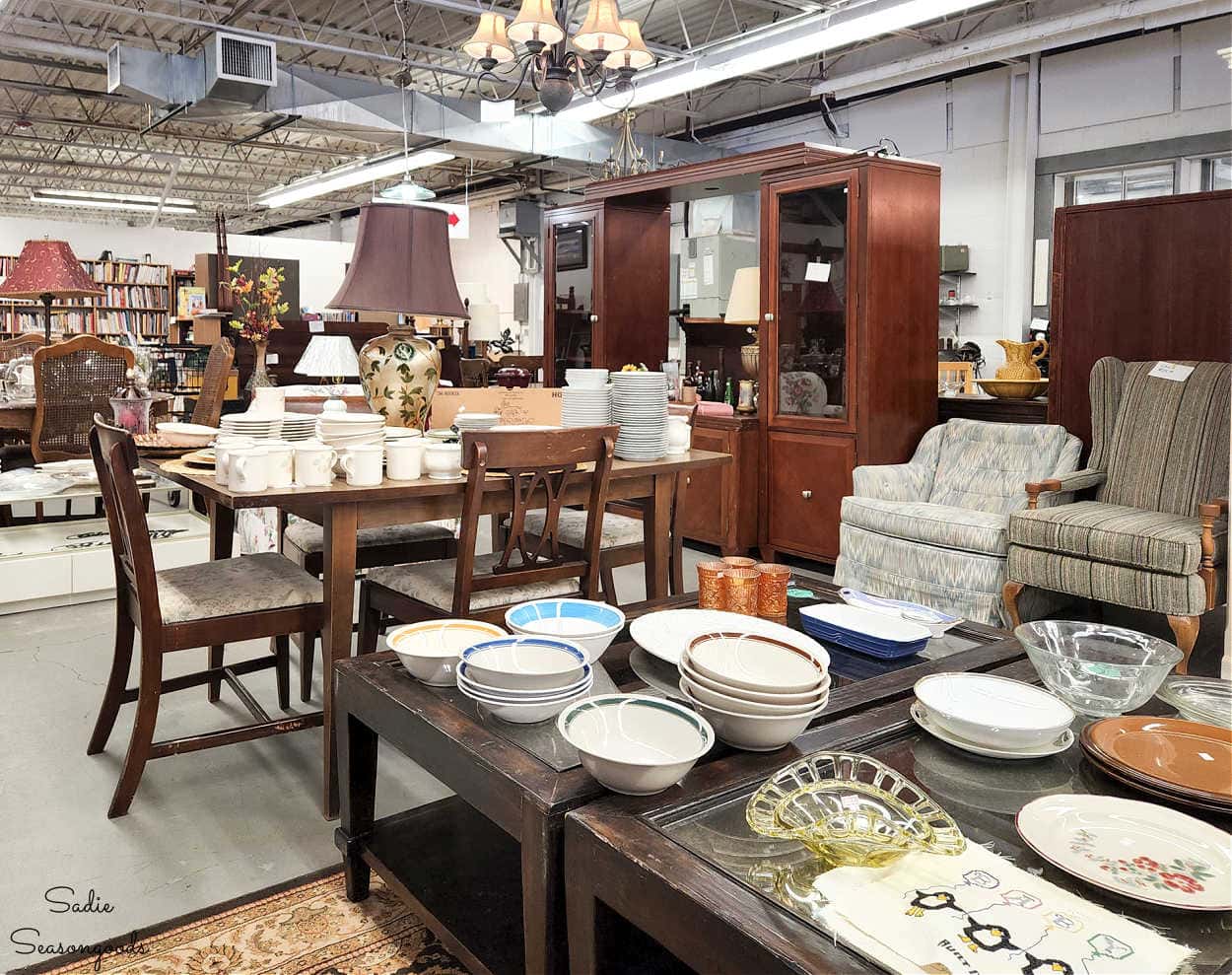 And, while not in Hickory (but just a few miles away in Newton, NC), I wanted to give a shout out to Rescue Retail. It's a humane society thrift store that is positively DARLING and worth checking out if you're in the area!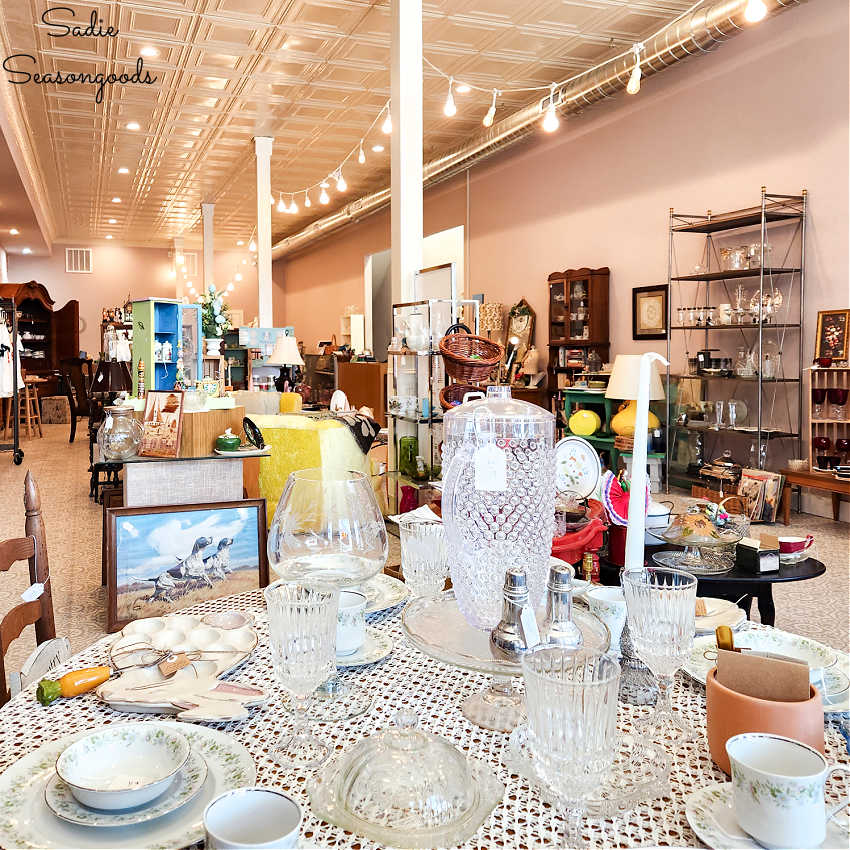 *****
As you know, stores open and close all the time- and these were my favorite secondhand shops that I found in Hickory, NC. However, it's always possible that I missed places that deserve a mention.
So, if you have suggestions for future trips to the area, please let me know!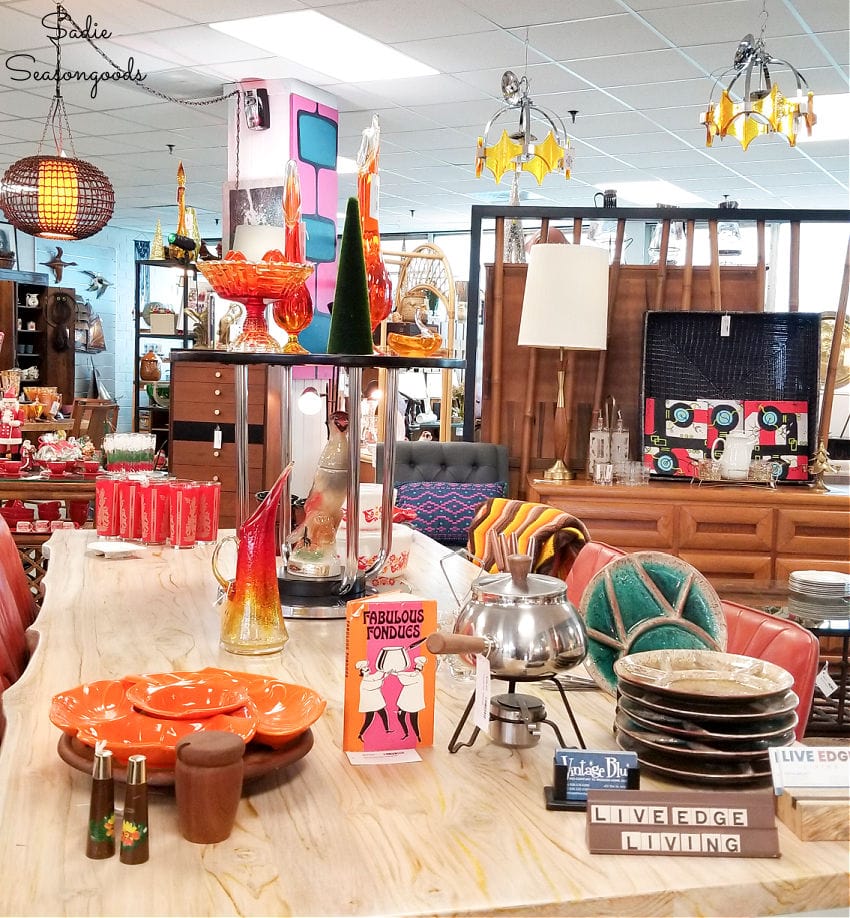 I hope you enjoyed my latest Junkin' Journey and fingers crossed that I'll be able to squeeze in another one before the year ends.
Craft on!
S
Want to be notified when I publish my next upcycling project tutorial?
Subscribe to Blog via Email
Join me on Social Media:
PIN ME!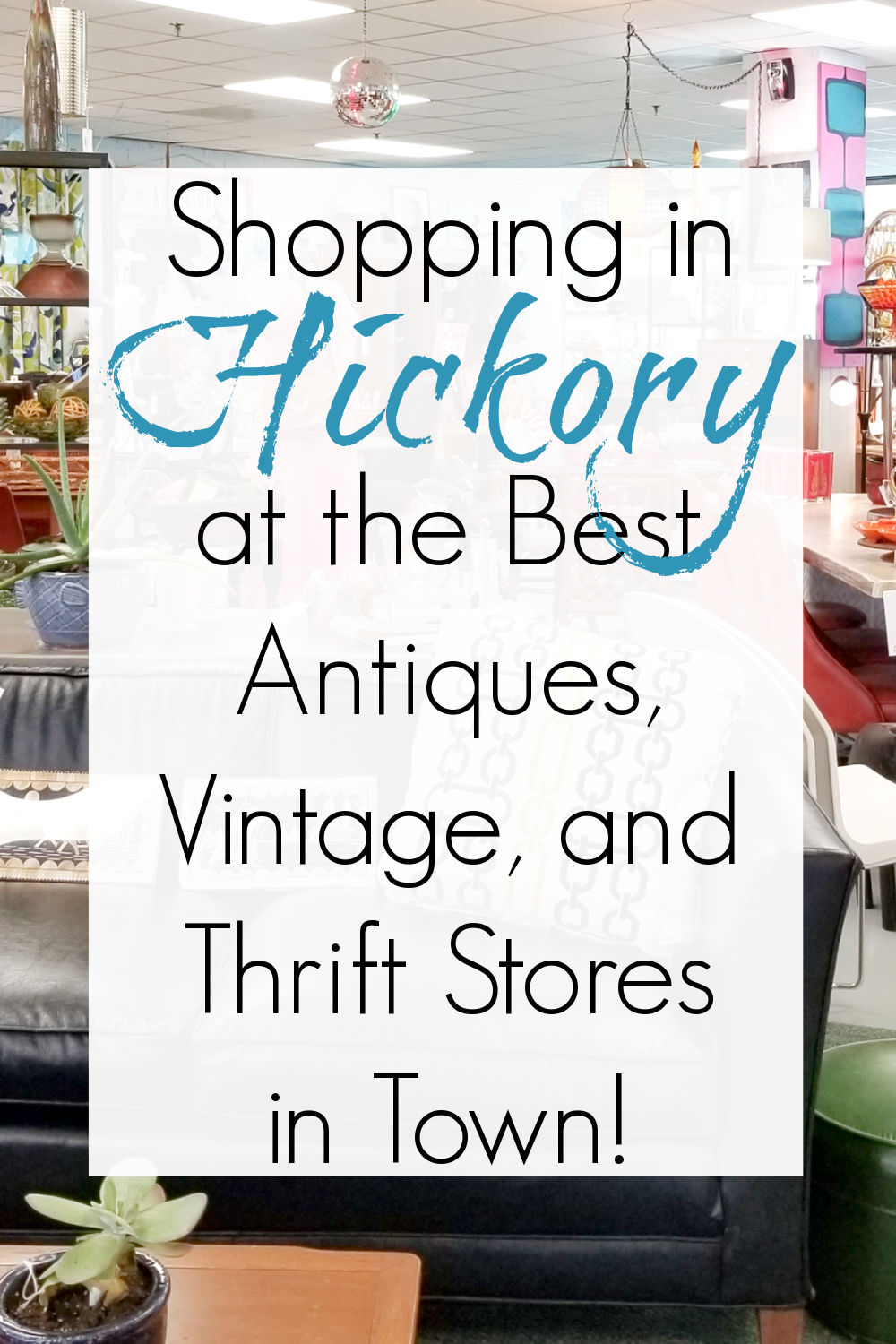 Sarah Ramberg is the owner of Sadie Seasongoods, a website that celebrates all things secondhand. From upcycling ideas and thrifted decor to vintage-centric travel itineraries, Sadie Seasongoods is a one-stop shop for anyone who loves thrifting and approachable repurposing ideas. Sarah is also the author of "Crafting with Flannel" and has been featured in numerous media outlets and magazines.