Several years ago, I visited Charleston, SC to explore their "secondhand scene" – the best antiques, vintage, architectural salvage, and thrift stores that I could find. I published the post and sadly didn't return for several years. But, that all changed a few weeks ago when I had the chance to visit again!
Just about every single shop that I had visited last time had already closed or moved on. I suppose that happens in the world of antiques. So, it was high time that I started fresh with a brand new blog post about junk shopping in Charleston SC.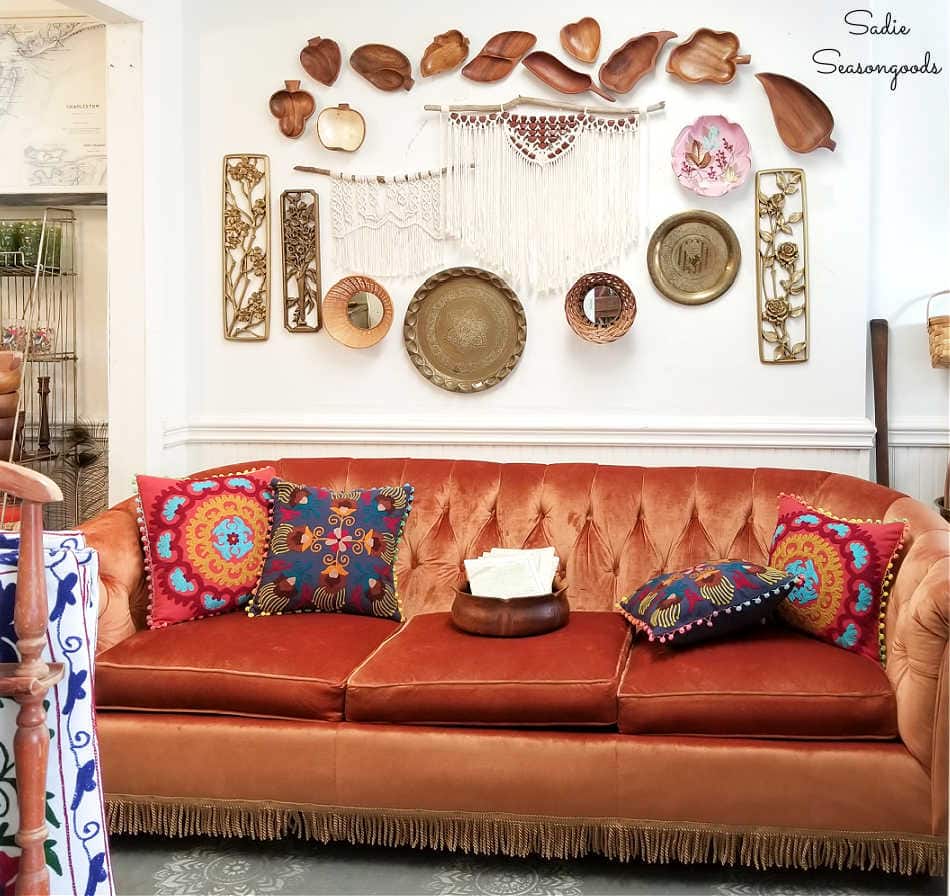 Fair warning – I included shops in Summerville, SC and Mt. Pleasant, SC here, too. I mean, once you're in the area, you might as well hit ALL the best antiques stores and thrift shops, right?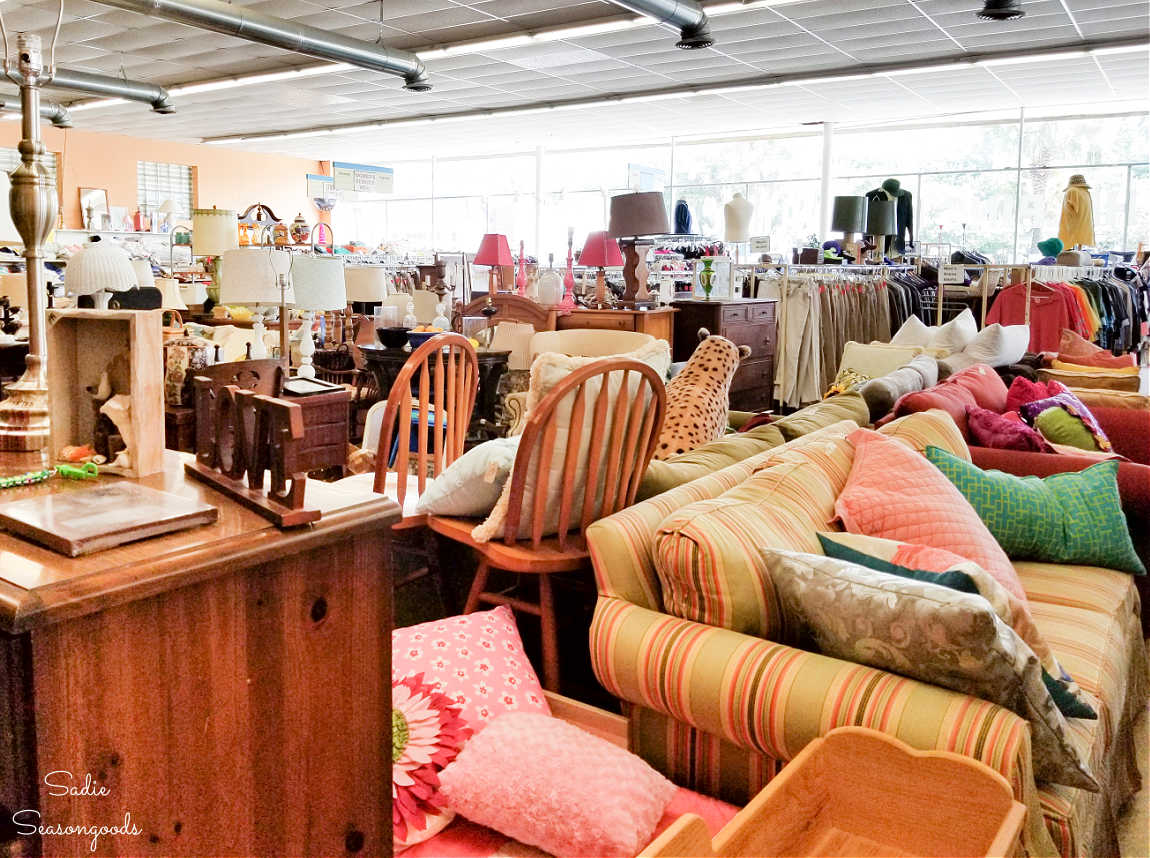 So, let's get right to it and explore my favorite secondhand shopping spots in the lowcountry!
Antiques and Thrift Stores in Charleston
Hands down, my favorite kind of antiques store is typically on the smaller side with quirky, well-curated wares. A shop with personality that takes vintage seriously, but without taking itself to seriously. Does that make sense?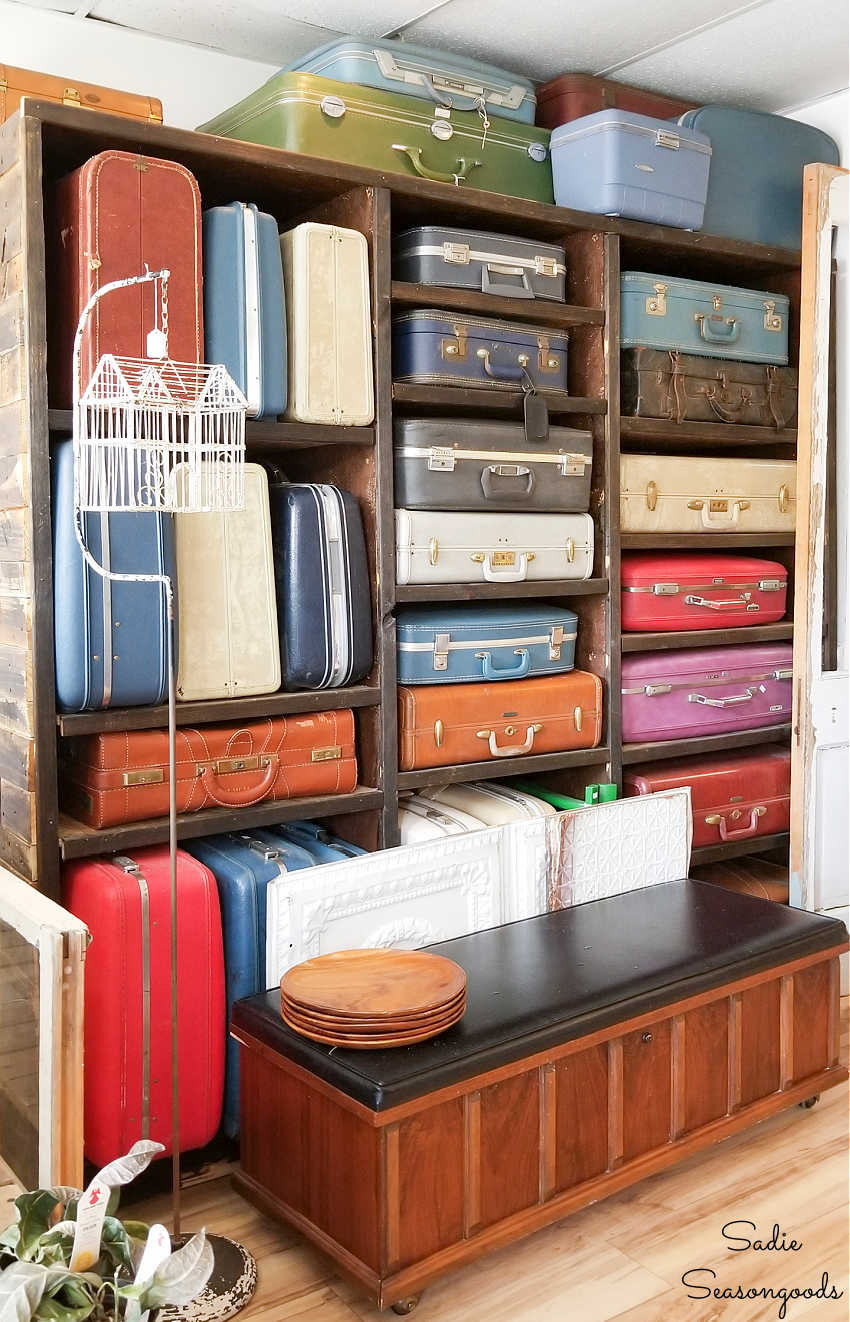 Anyway, Bohemian Swan (known as Old Hat Vintage when I visited) was a PERFECT example of a small shop that was brimming with charm, eclectic treasures, and inviting displays. I had a lovely time here, poking around, hunting for keepsakes, and snapping photos.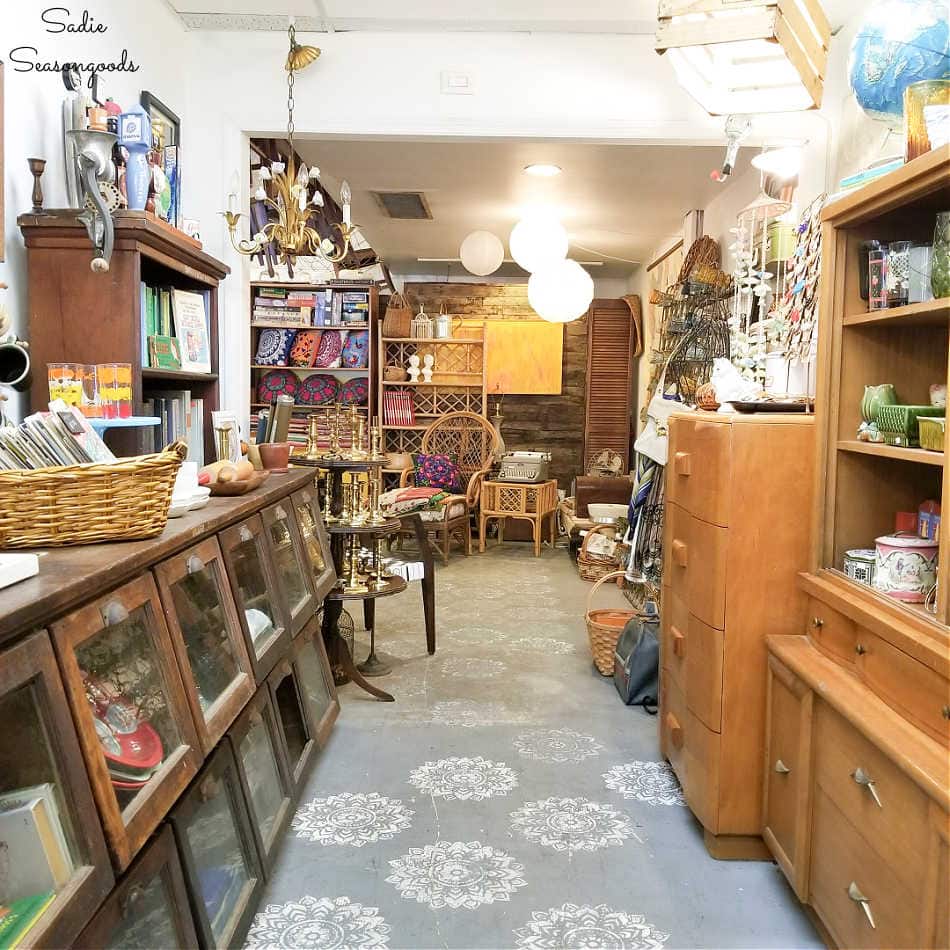 Next time you're shopping in Charleston, make sure this shop is at the top of your list.
In true Sadie form, I was a heat-seeking missile towards thrift stores in Charleston, SC that benefited local animal welfare groups. And Second Chance ReSale was the first of two that I checked out!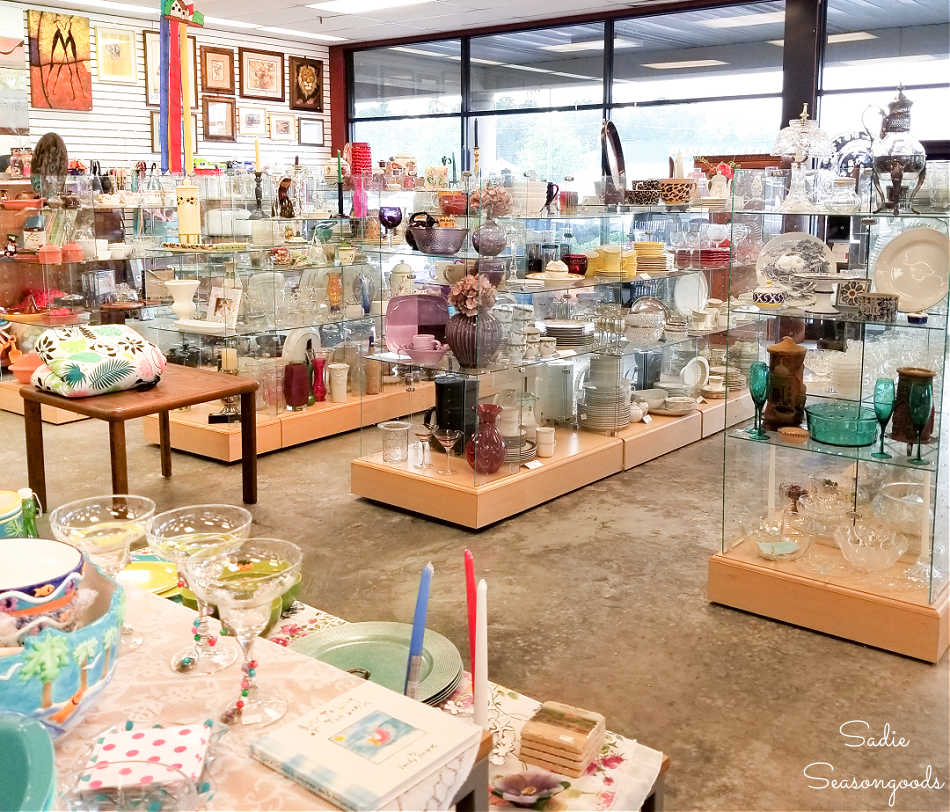 Second Chance is the kind of thrift store I dream of – huge, brightly lit, clean, and chock full of furniture and housewares. And the cherries on top were the adoptable kittens who greeted me as I walked in. I absolutely LOVED this thrift store and will be going back every time I'm in Charleston.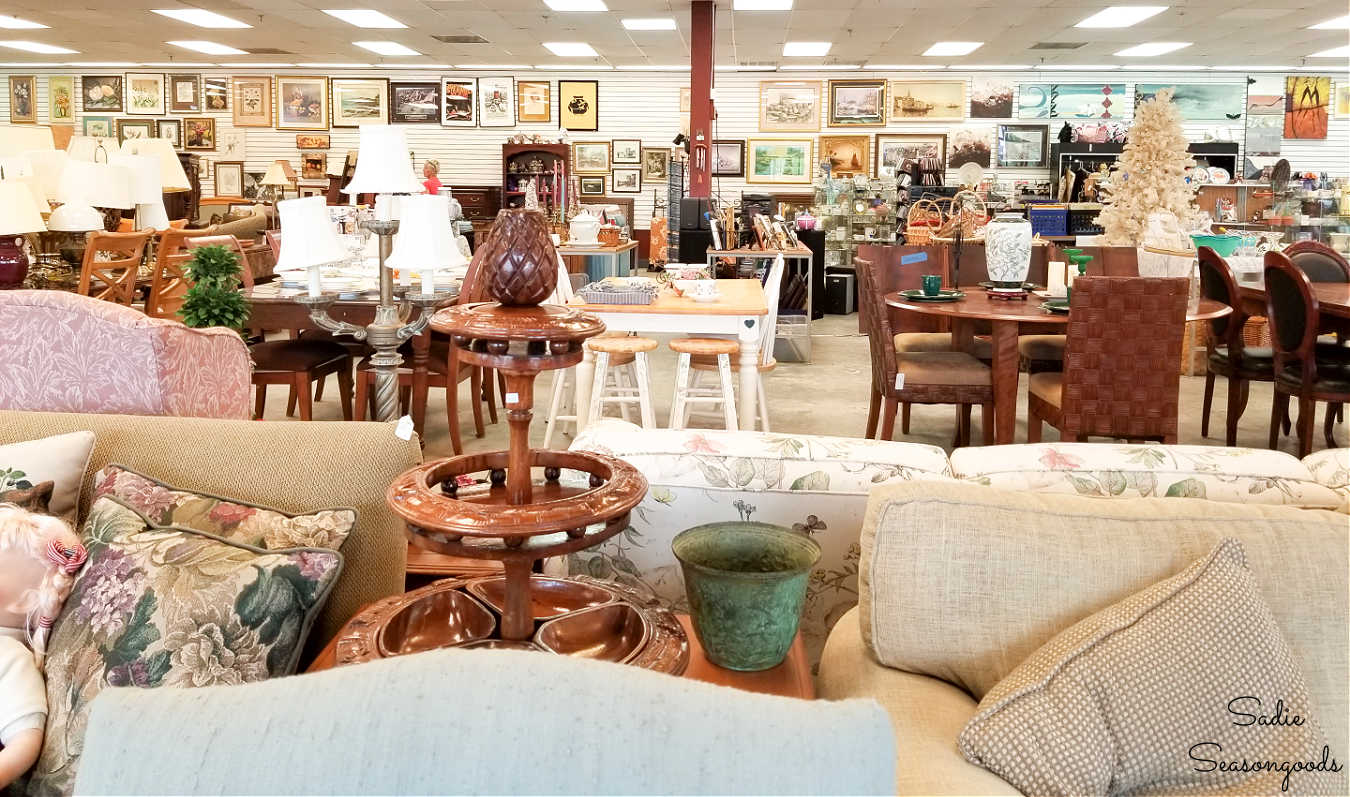 And if you're in the market for used furniture, it had an EXCEPTIONAL selection.
Not to be confused with Second Chance Resale (mentioned above), Second Chance Thrift was a darling little thrift store I found in Summerville, SC. It had a nice selection of both housewares/smalls and clothing – and the gals working the cash register were as kind and gracious as could be.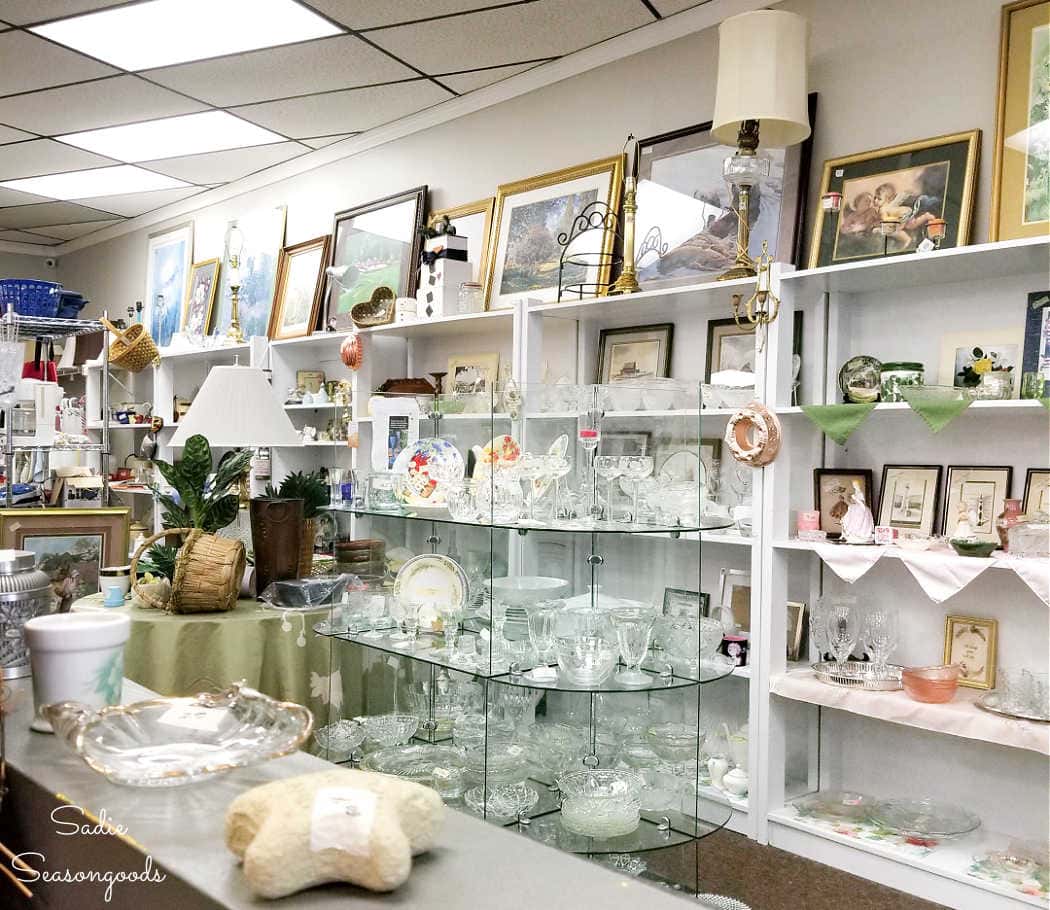 Not only does this thrift store benefit organizations such as Meals on Wheels, but I wanted to spotlight it for it's TRUE thrift store prices! Which, let's face it, is becoming a thing of the past…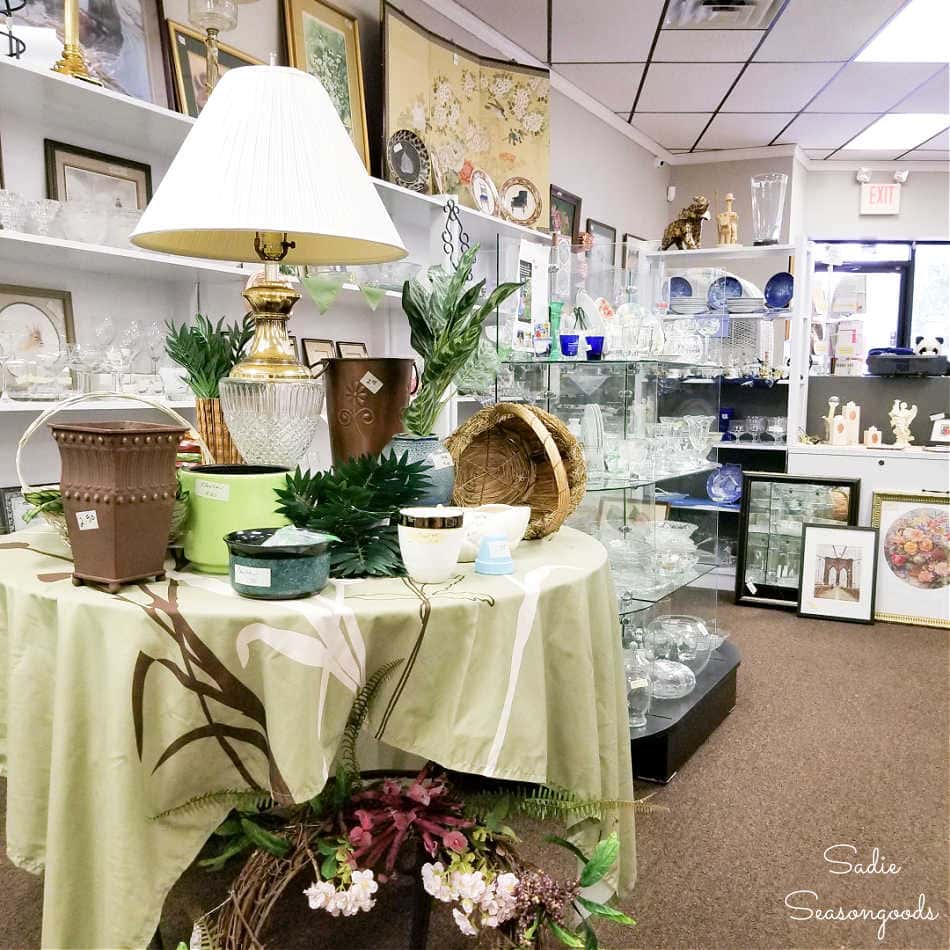 One of the few traditional "antique malls" that I visited was Patina Market. I usually shy away from the massive malls (not always, but often), but Patina Market really wasn't a traditional mall.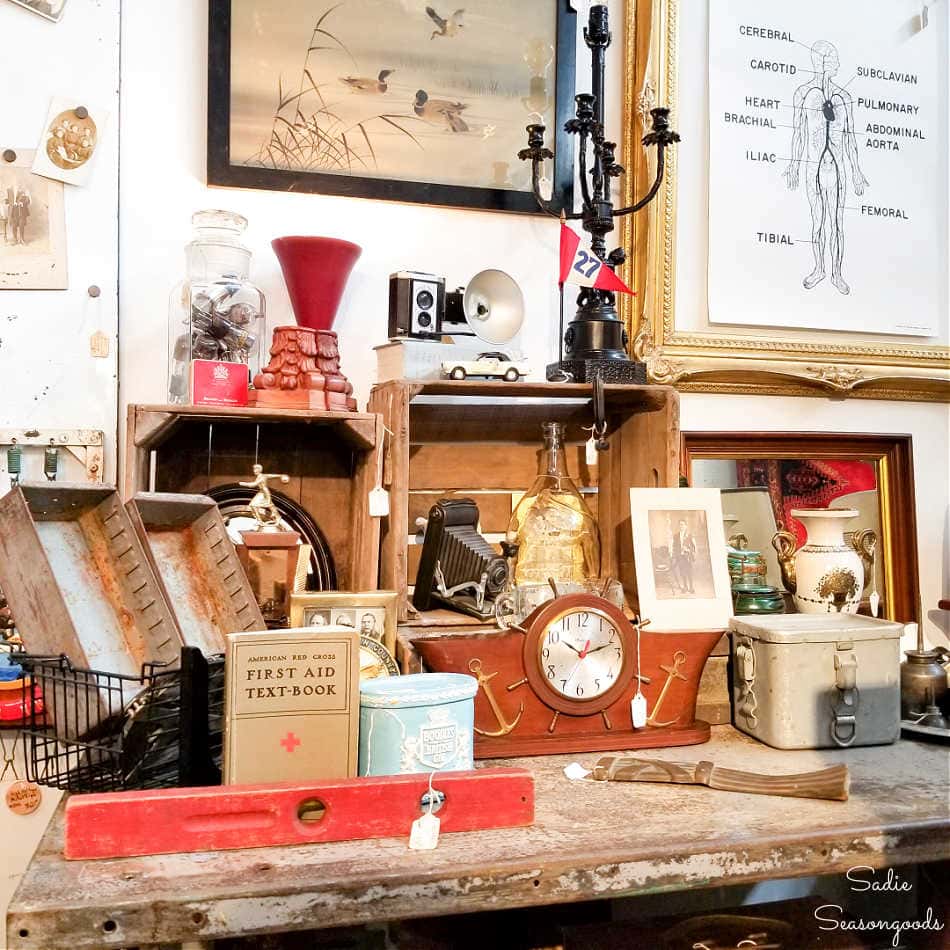 It was the perfect size to hold a lot of merchandise without being overwhelming, and it had a memorable selection of quirky vintage, unique treasures, and even some architectural salvage.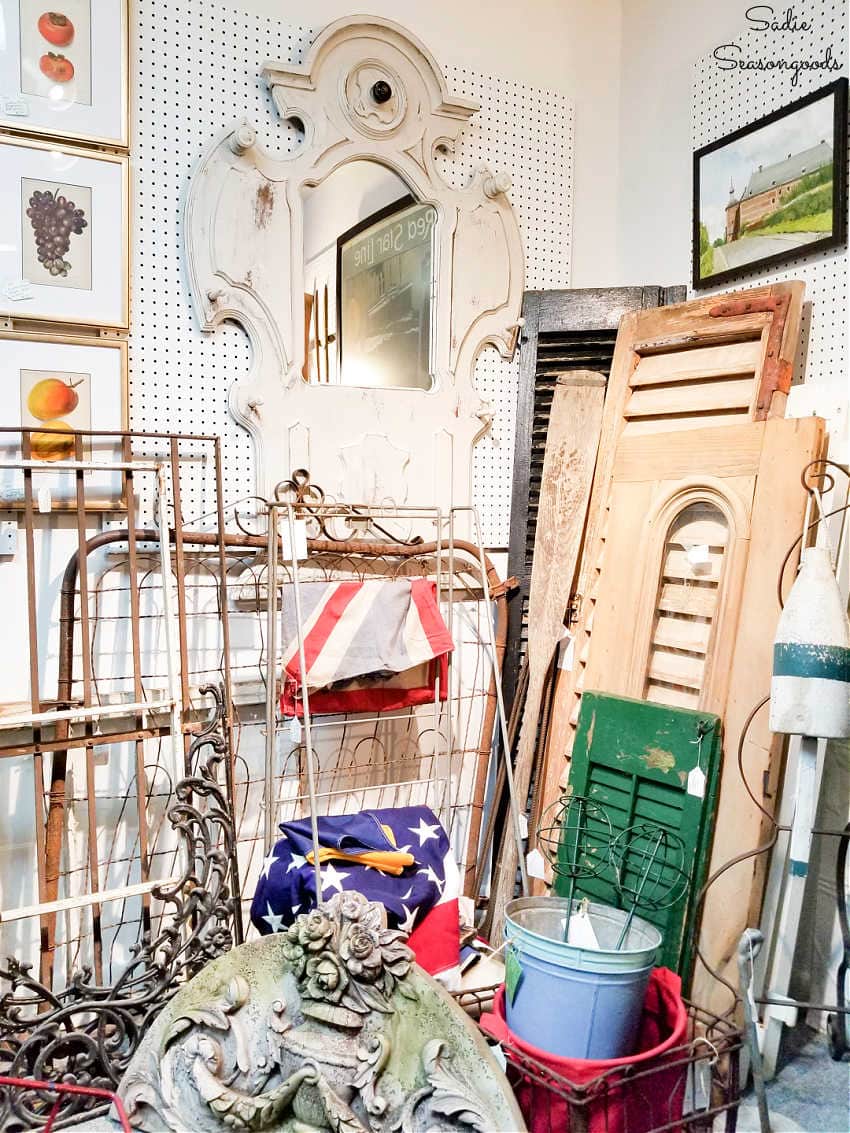 The workers were wonderfully personable, the booths were full but not cluttered, and I'll definitely go back on my next trip to Charleston!
Have You Gone Junkin' in Charleston?
There are always a few shops that I check out and I forget to take photos OR the photos don't turn out well.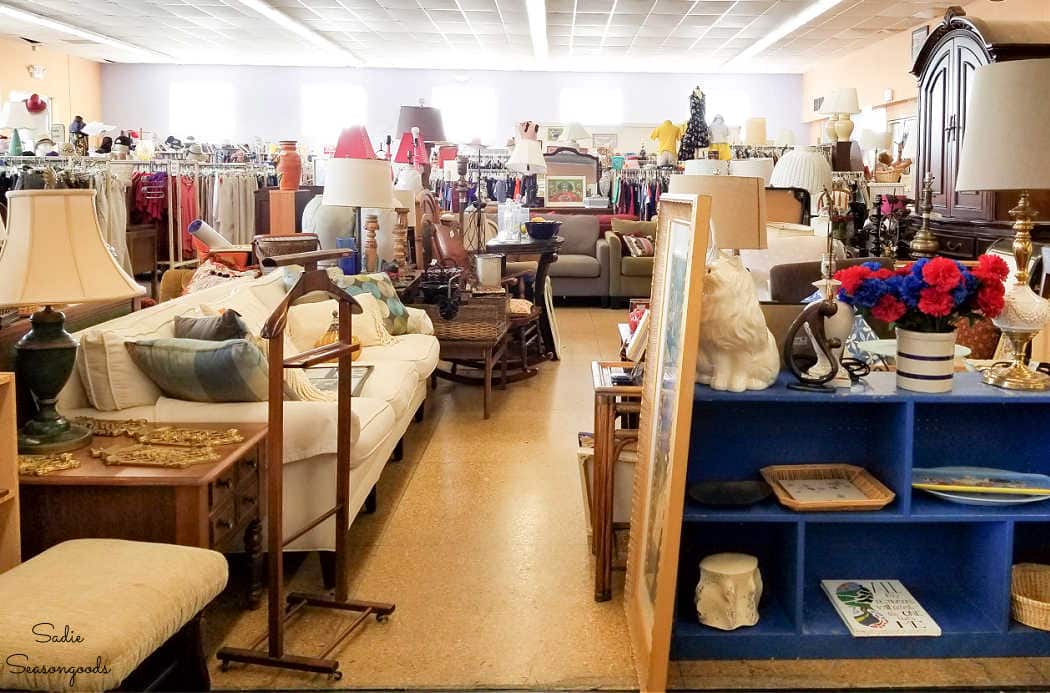 The Animal Helpers ReTAIL Store is another one worth checking out. They have more housewares and smalls than the average thrift store, which is a bonus for me.
And in Mt. Pleasant, I had to check out Sweetgrass Mercantile, which is a series of antiques booths inside a hardware store! Talk about charming – and doing multiple errands at once.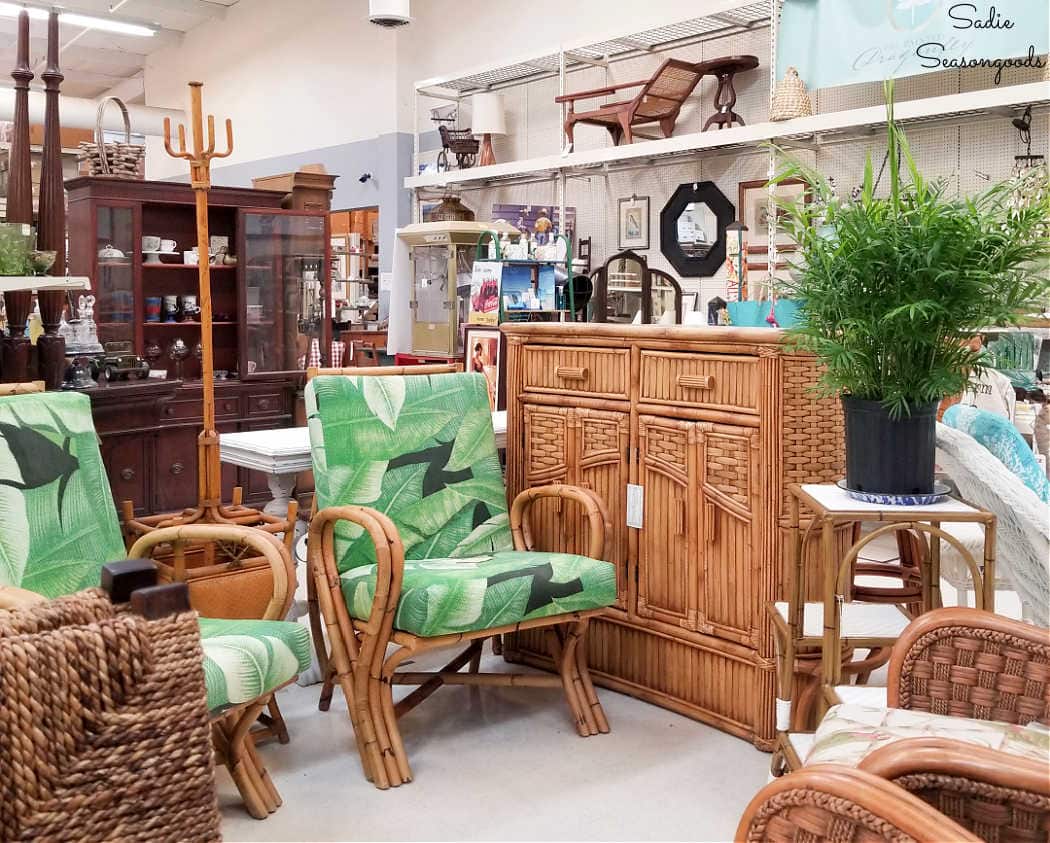 On my radar for my next visit to Charleston? The Island Bazaar for mid century modern decor and Architectural Antiques and Design for architectural salvage. Please let me know if you've checked out either of these- I'd love to hear about them!
If I missed any of your favorite shops in Charleston, please do let me know! I try to check out as many stores as possible on these junkin' journeys, but I have been known to miss or overlook amazing stores.
And don't forget – I've gone junkin' to other places, too- check out all the places I've traveled to here and start planning your own junkin' journey!
Explore on!
S
Want to be notified when I publish my next upcycling project tutorial?
Subscribe to Blog via Email
Join me on Social Media:

PIN ME!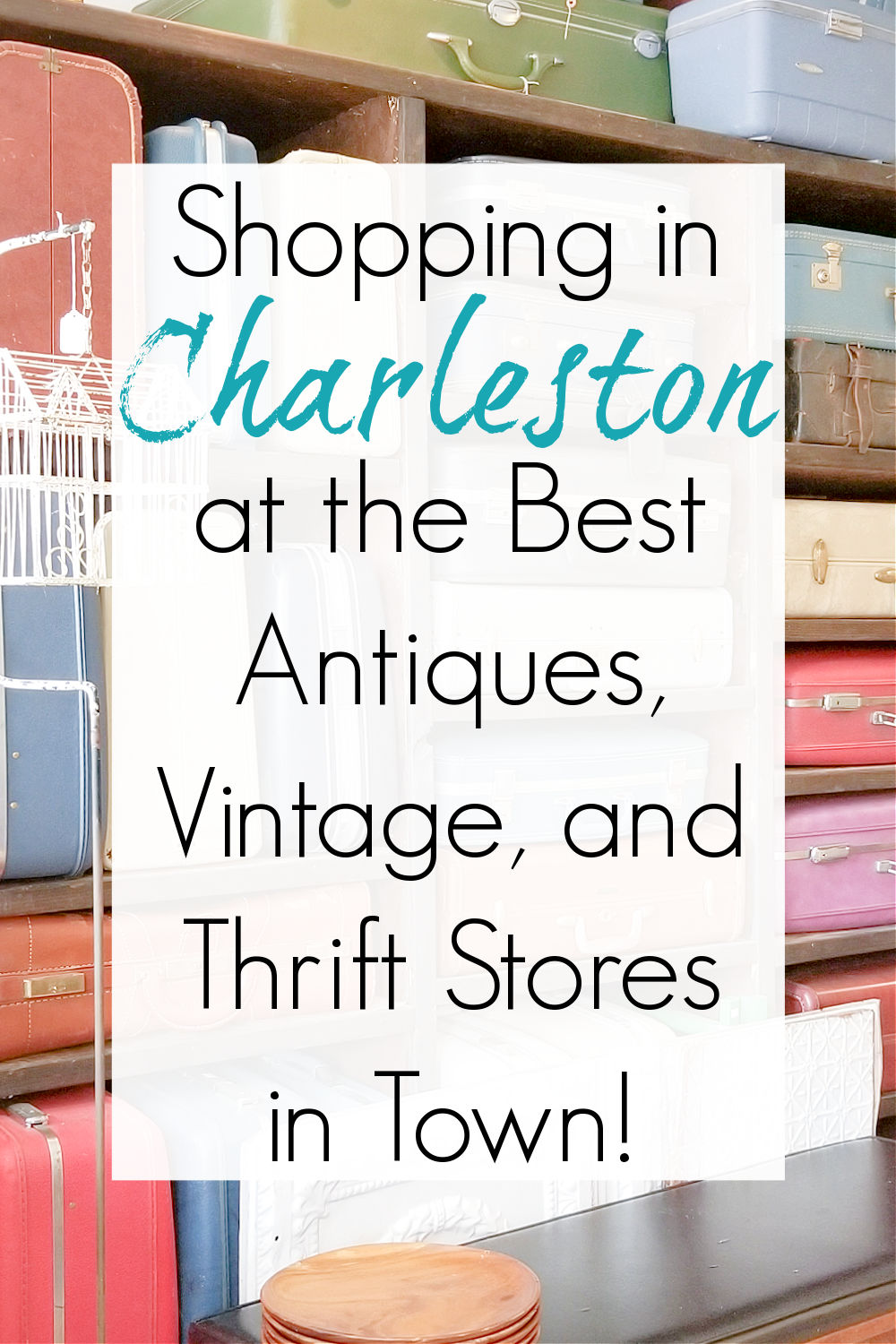 Sarah Ramberg is the owner of Sadie Seasongoods, a website that celebrates all things secondhand. From upcycling ideas and thrifted decor to vintage-centric travel itineraries, Sadie Seasongoods is a one-stop shop for anyone who loves thrifting and approachable repurposing ideas. Sarah is also the author of "Crafting with Flannel" and has been featured in numerous media outlets and magazines.