Whenever I travel to Nashville, TN, I almost ALWAYS end up staying a few miles south in Franklin, TN. And that's exactly how it worked out once again when we last visited the area. So, OF COURSE, I explored Franklin during that trip to find the best antiques, vintage, and thrift stores around. And let me tell you, I was not disappointed.
In fact, some of my favorite shops from the entire trip weren't in Nashville at all.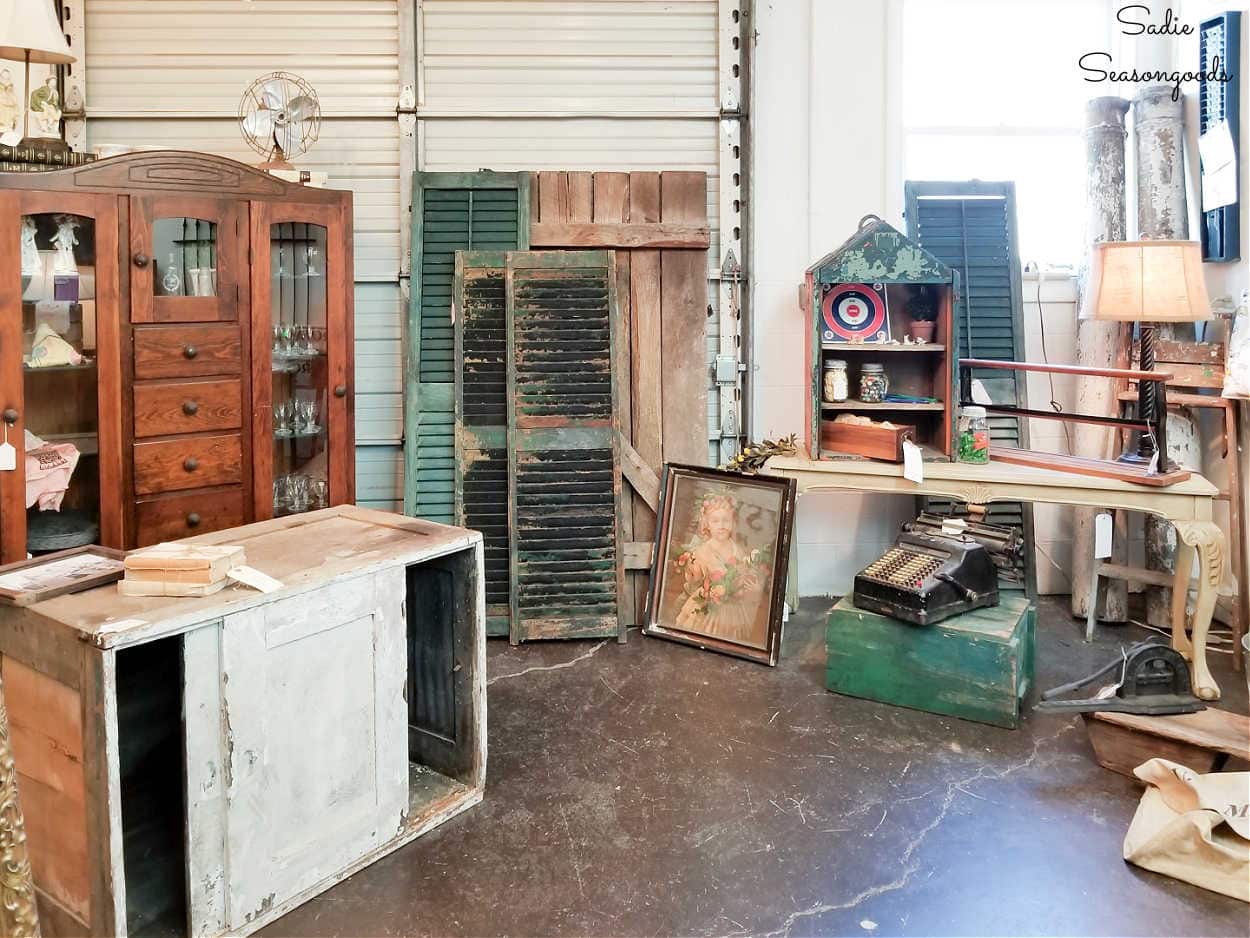 Ready to find out all about my trip and favorite shops? Because if you're looking for things to do in Franklin, TN, then these antiques and thrift stores need to be on your itinerary!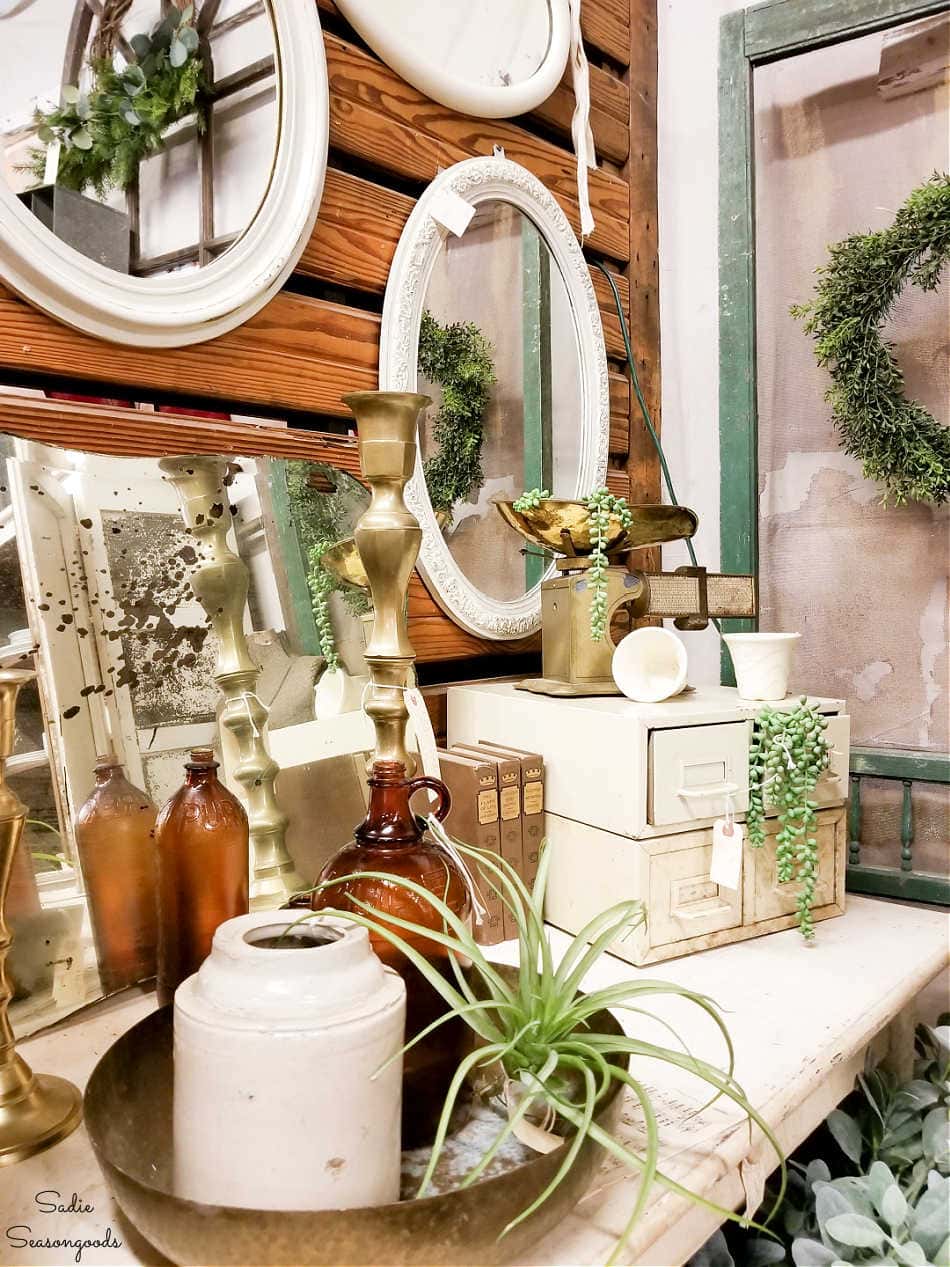 Antiques and Thrift Stores in Franklin
Let me tell you, the only reason I found this vintage shop was from driving around in downtown Franklin, TN. It didn't pop up on any of my research – I simply saw it and the end of a road and decided to see what it was.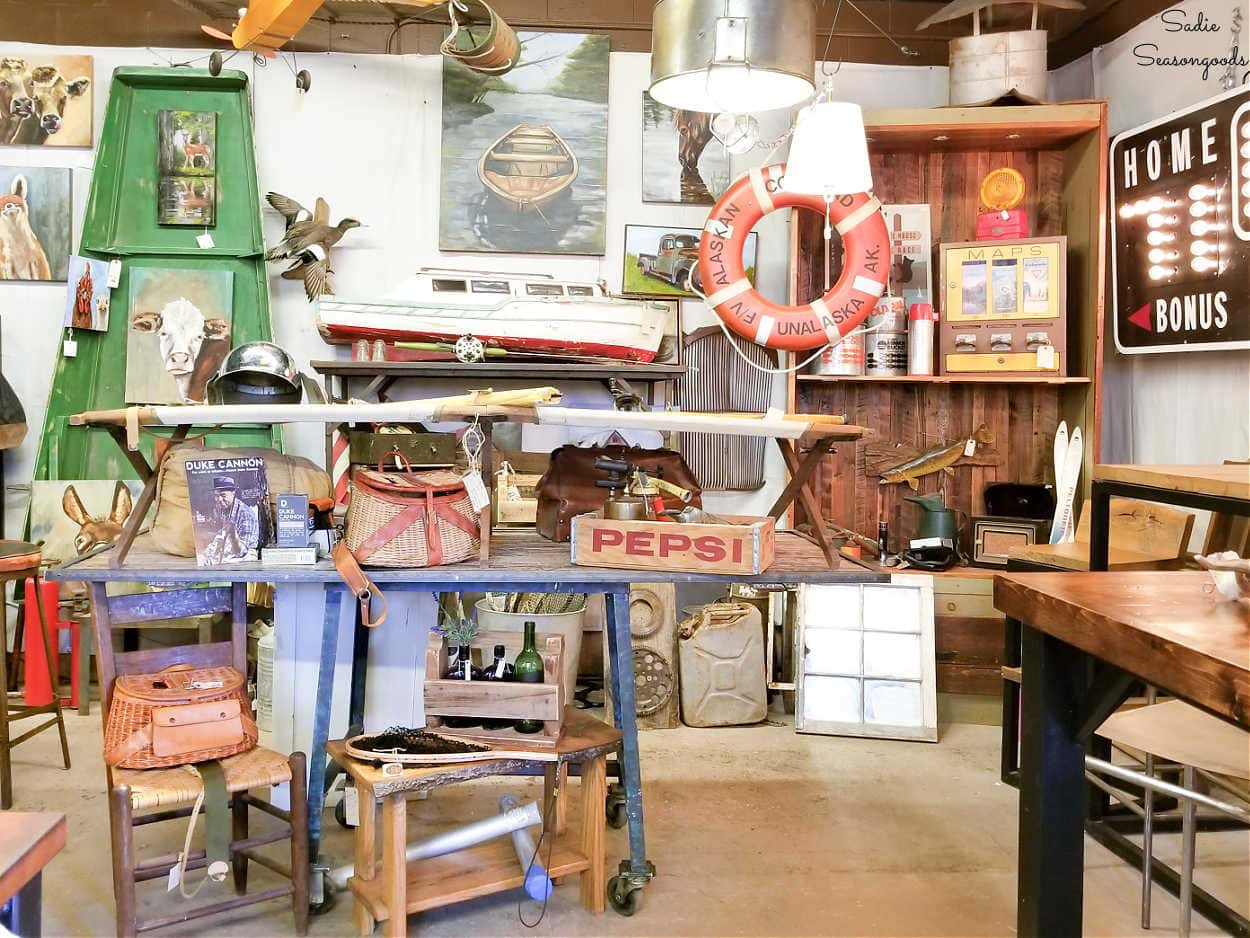 The moment I pulled up, I was in love; the front of the shop was a delightful junk garden-patio covered in salvaged bits and pieces. And the inside? A delightful mix of cabin decor and farmhouse chic- so make sure you don't miss this one on your trip!
There are a couple of worthwhile thrift stores in Franklin, TN and Our Thrift Store is at the top of the list. Not only is it absolutely HUGE, but for an upcycler like me, their housewares section is worth the trip alone. It stretched on for what felt like miles, which I had zero complaints about.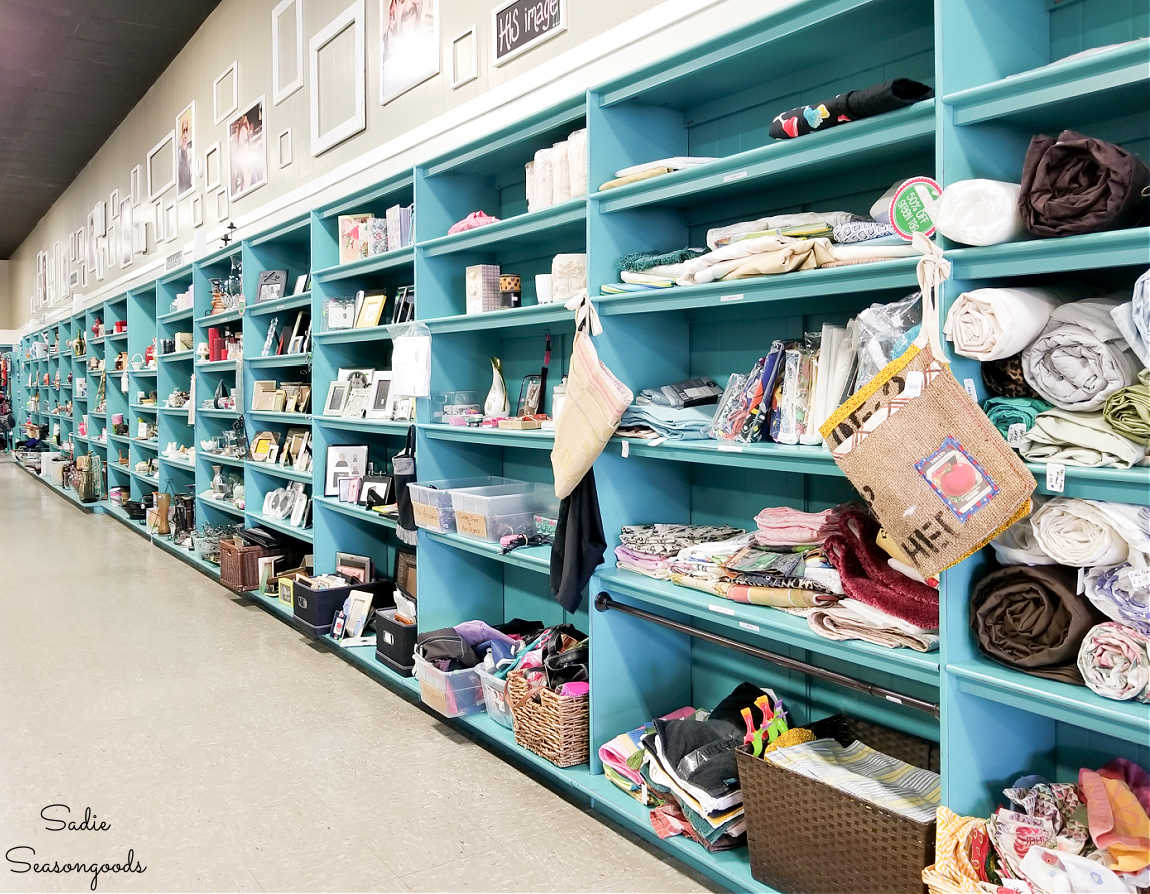 And, there's a corner full of vintage goods at the opposite end of the shop…and you don't want to miss it, trust me.
Another fortuitous find that I hadn't originally known about, this vintage store is located inside The Factory at Franklin. I swung by to see the repurposed industrial space. AND I wanted to see if City Farmhouse was having a pop-up show, in the off chance.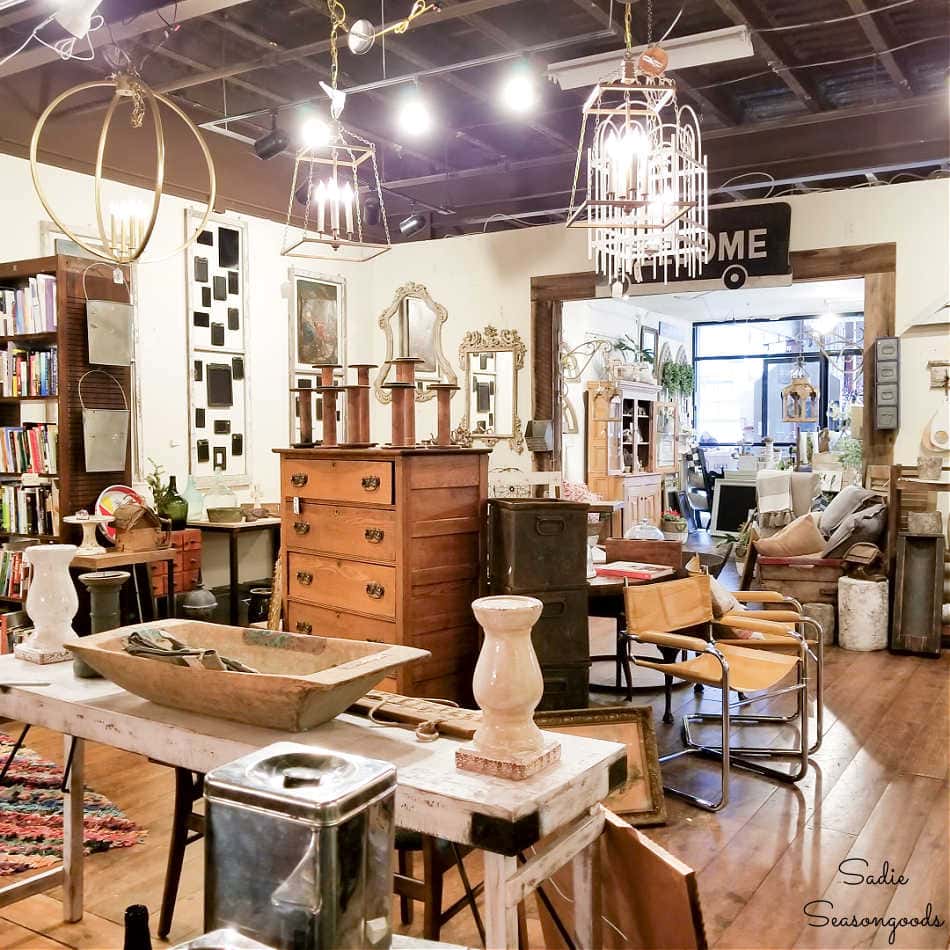 And as luck would have it, I parked at the entrance near CR-71. A blend of farmhouse decor, vintage decor, and custom built furniture, it's a fun and eclectic mix to explore. AND the Factory is just a fun place to visit if you're looking for things to do in Franklin, TN.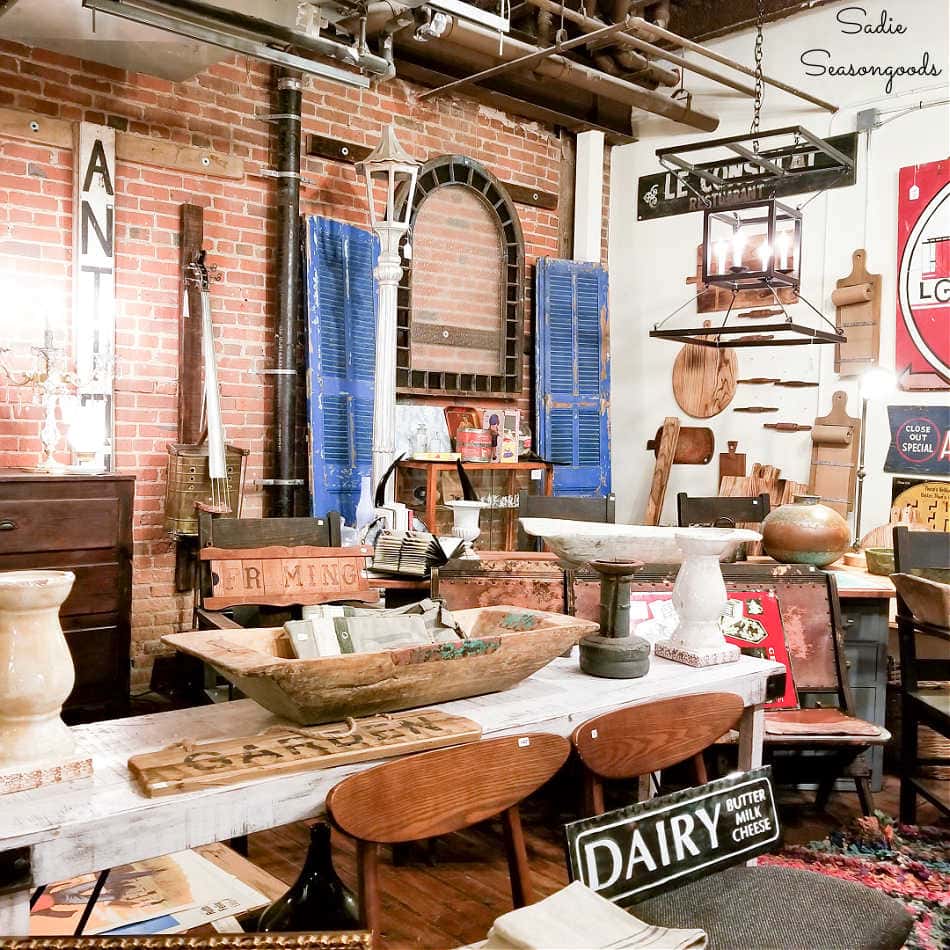 My last stop on my trip to Franklin was this massive thrift store that benefits GraceWorks Ministries. While it certainly had a nice selection of housewares, it was the furniture selection that really blew me away.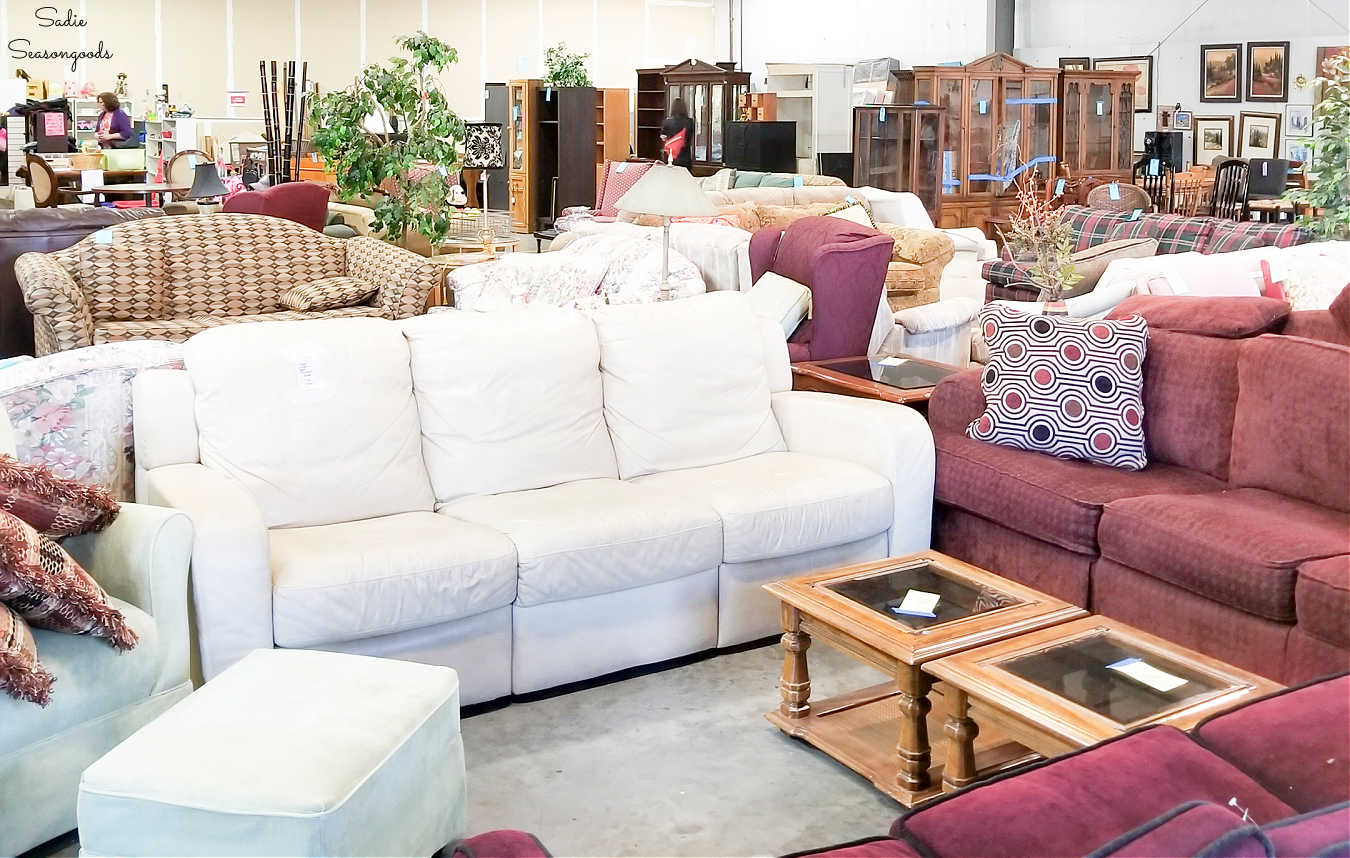 So, if you're ever in the market for used furniture stores, then Graceworks Thrift should not be missed!
Have You Gone Junkin' in Franklin?
Also worth mentioning, City Farmhouse is probably one of the most well-known vintage stores and design brands in Franklin. However, at the time of my visit (2019), they had shuttered their original location and were solely doing pop up events.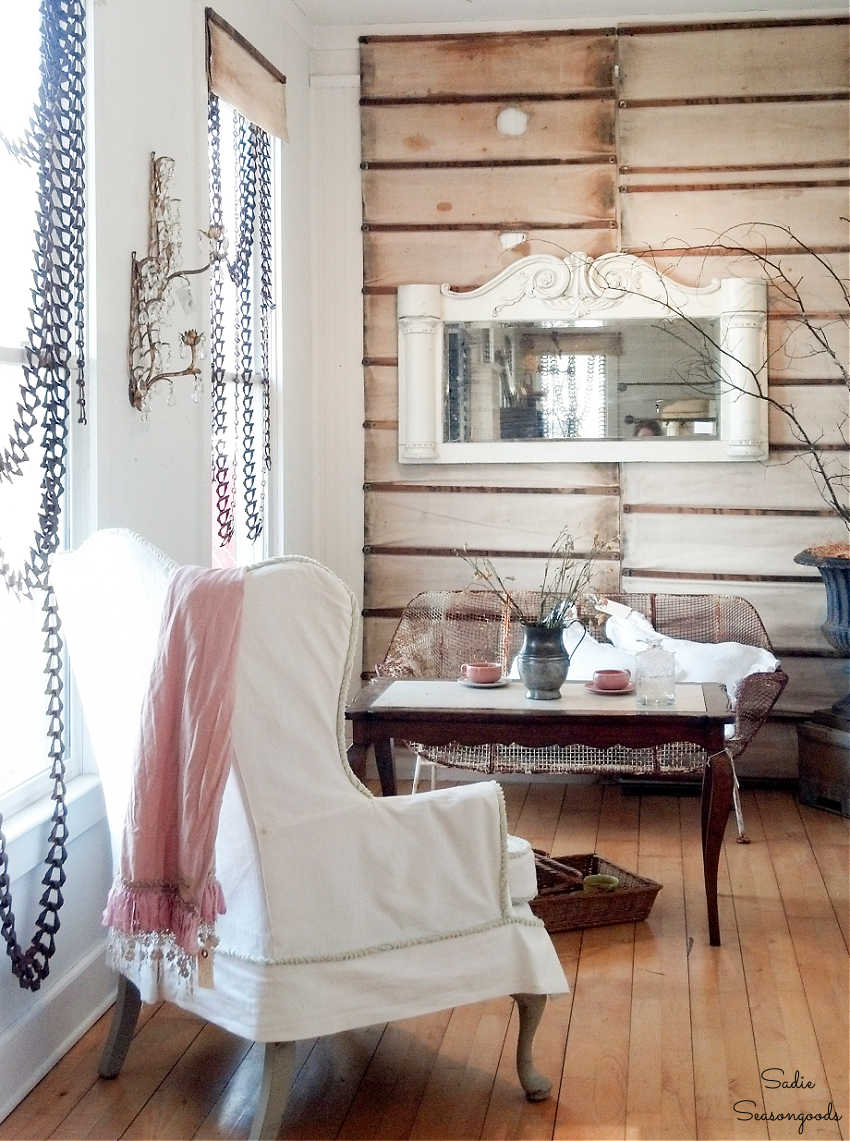 However, it's my understanding that they have opened up a full-time shop once again. So, if I make it back to Franklin again any time soon, it'll be at the top of my list!
I also visited a shop call Scarlett Scales, which I believe now has two locations in Franklin.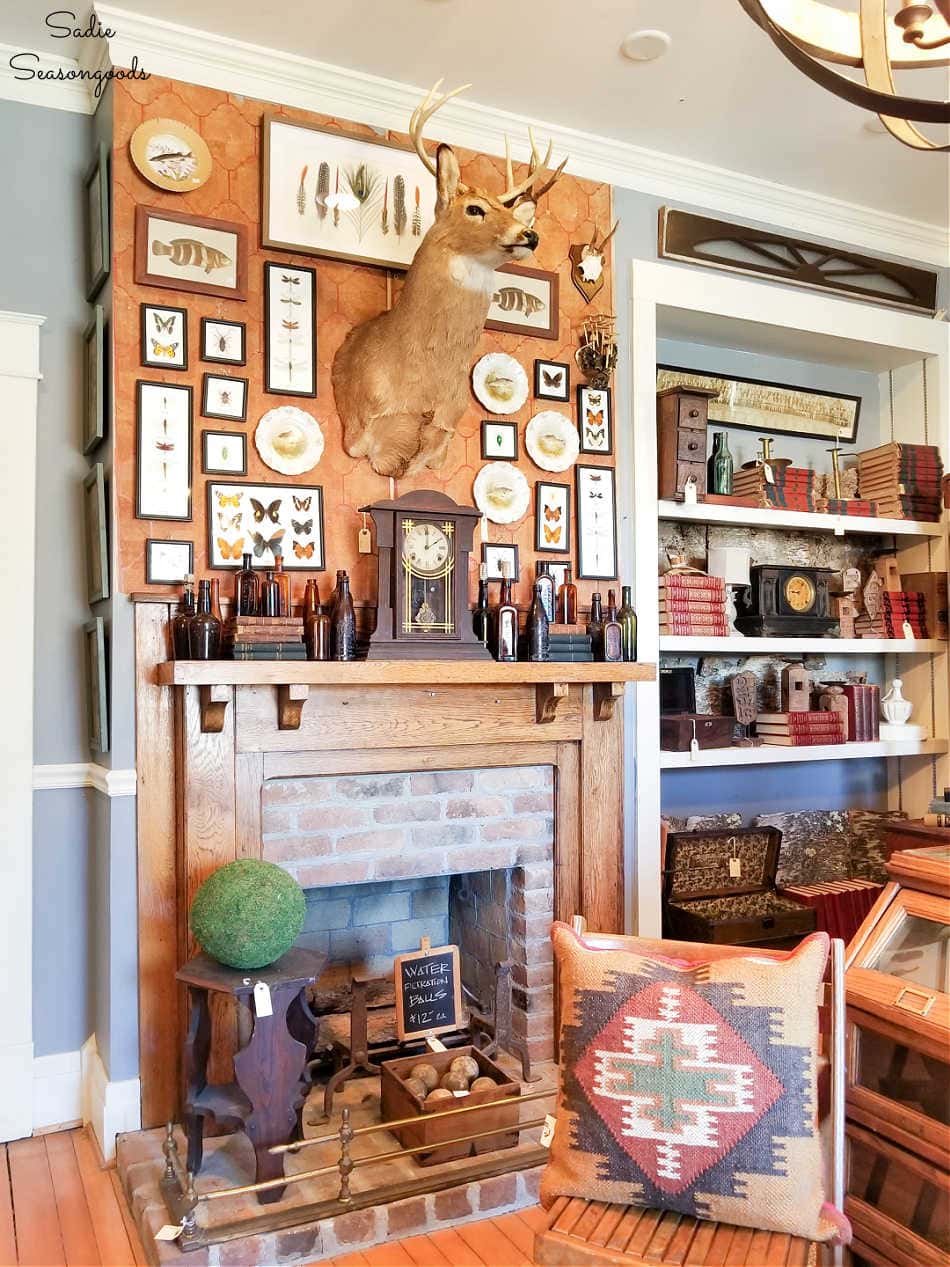 If I missed any of your favorite shops in Franklin, please do let me know! I try to check out as many stores as possible on these junkin' journeys, but I have been known to miss or overlook amazing stores.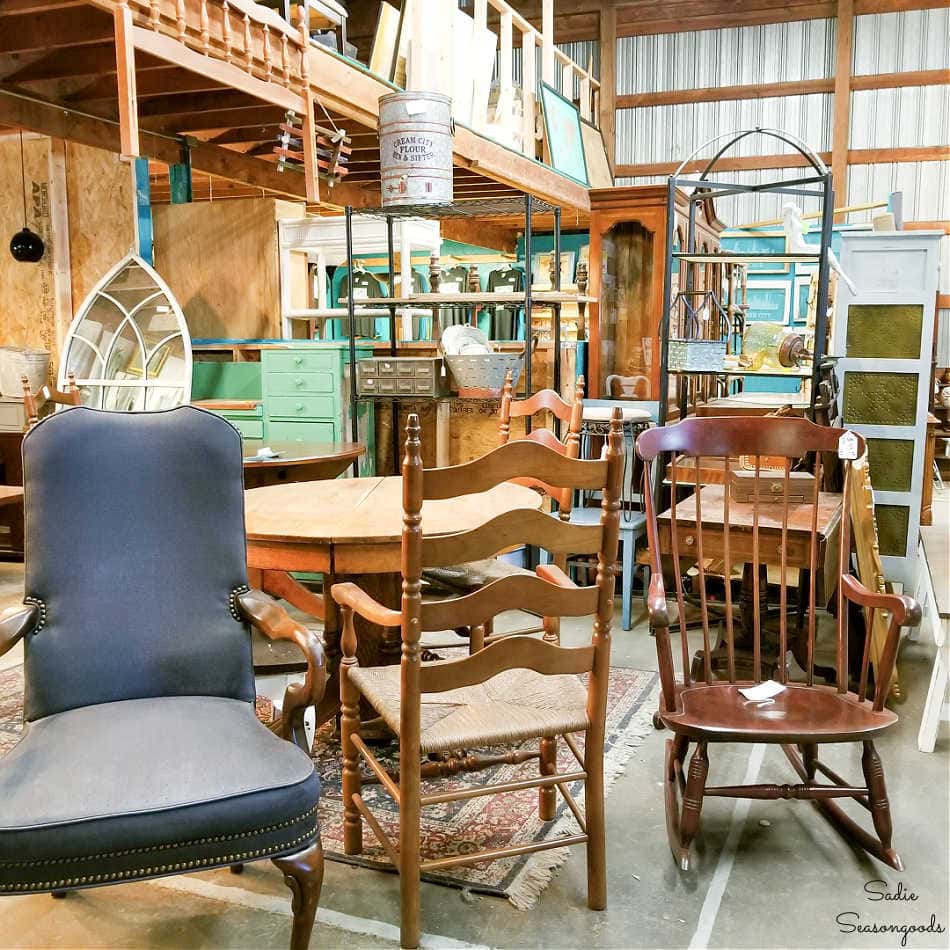 So if I've missed one of your favorites or a new one has opened since this was written in 2019, please let me know! I hope you've enjoyed this Junkin' Journey to Franklin. It's certainly a good one to visit if you can.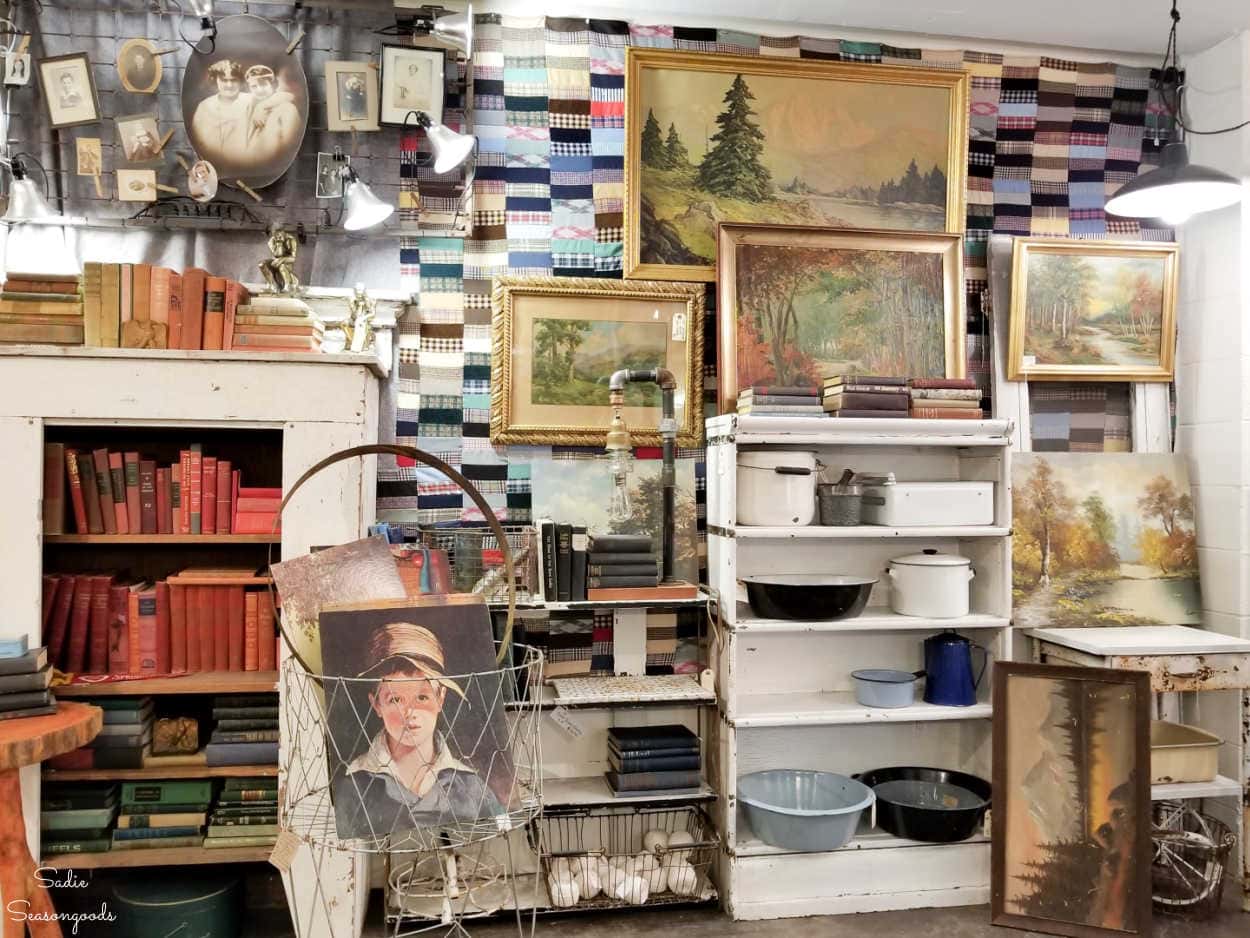 Don't forget – I've been junkin' in other places, too- check out all the places I've traveled to here and start planning your own junkin' journey!
Explore on!
S
Want to be notified when I publish my next upcycling project tutorial?
Subscribe to Blog via Email
Join me on Social Media:

PIN ME!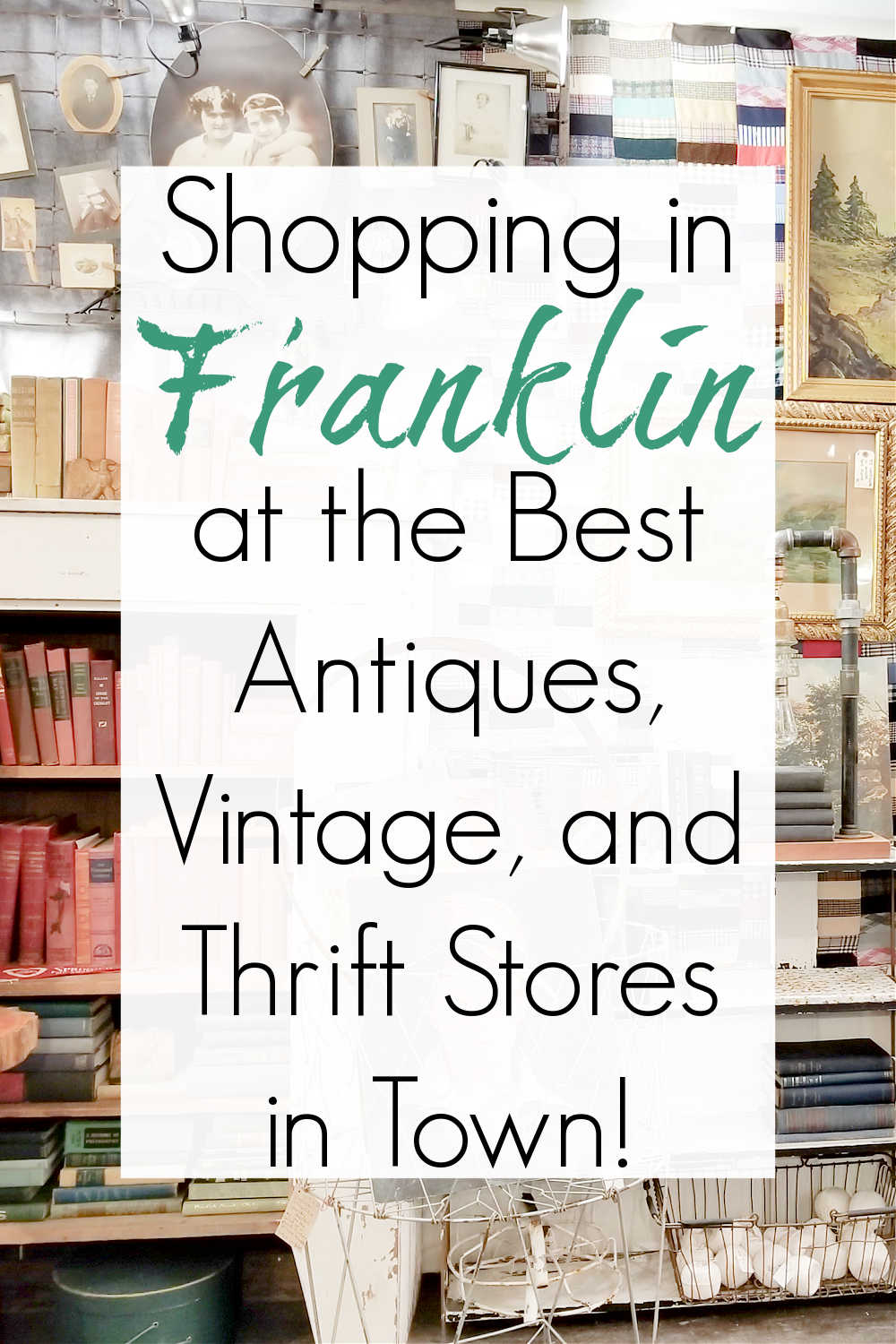 Sarah Ramberg is the owner of Sadie Seasongoods, a website that celebrates all things secondhand. From upcycling ideas and thrifted decor to vintage-centric travel itineraries, Sadie Seasongoods is a one-stop shop for anyone who loves thrifting and approachable repurposing ideas. Sarah is also the author of "Crafting with Flannel" and has been featured in numerous media outlets and magazines.