If you're not familiar with Athens, Georgia, then you probably don't follow college football (University of Georgia is located in Athens). Music fans know of Athens thanks to hometown bands such as the B-52s and R.E.M, but I'm here to talk to you about secondhand shopping in there. Specifically, the best antiques, vintage, architectural salvage, and thrift stores in Athens, GA!
Word of warning- check the Saturday game schedule before you make the trip if you visit in the Fall! I hit it up the first Saturday of Spring Break, which was the perfect time to go junkin'. Want to see what I discovered?
Antiques and Thrift Stores in Athens, GA
So, let me tell you, this antiques store was a complete and utter surprise. AND I swear, it was truly a case of "If Sadie was a store". A little of this, a little of that, and a whole lot of fun!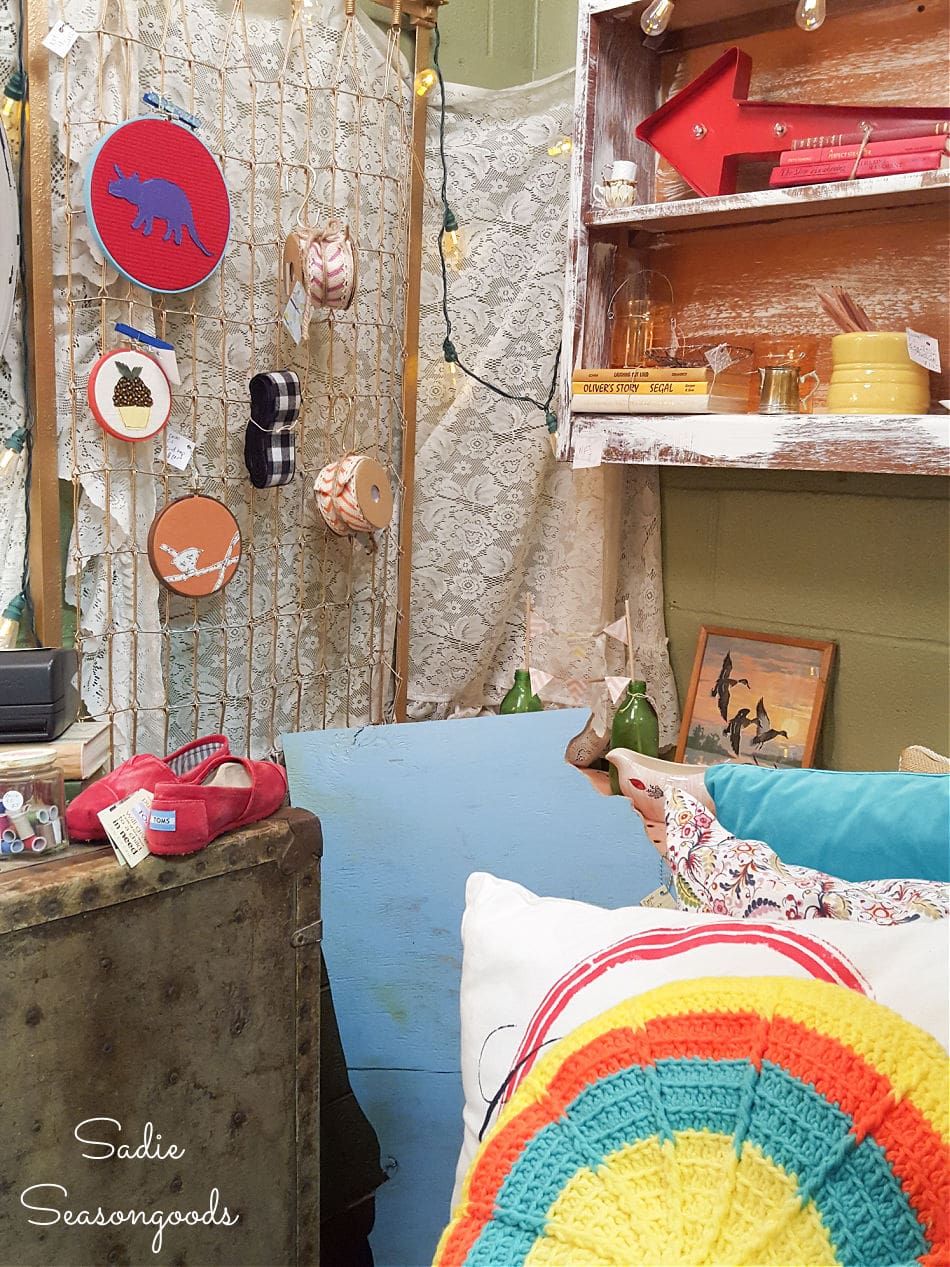 From the moment we parked (in front of gorgeous salvaged gates), to the moment we walked in (two stories of well-curated vintage pieces, repurposed art, and architectural salvage), to the moment we finished paying for our treasures, it was love at first sight AND purchase.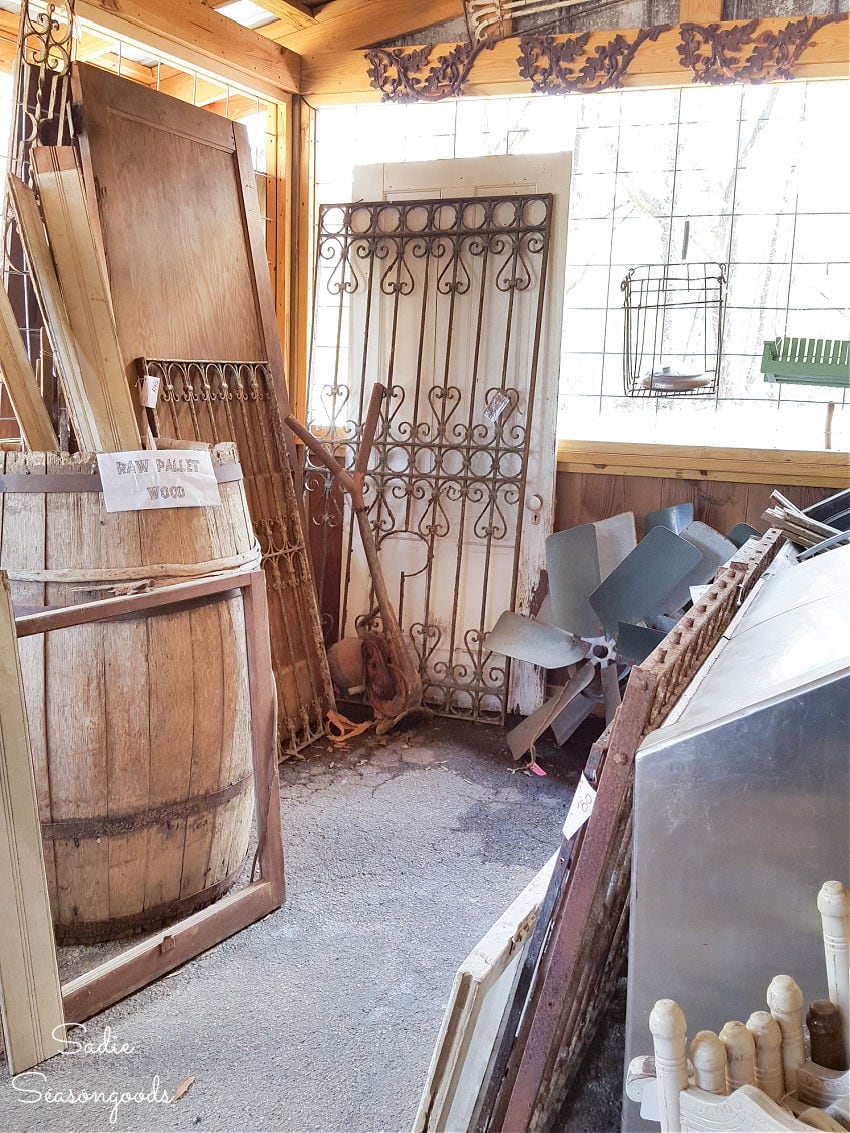 I highly, highly recommend this shop- to anyone who enjoys quirky vintage and project inspiration.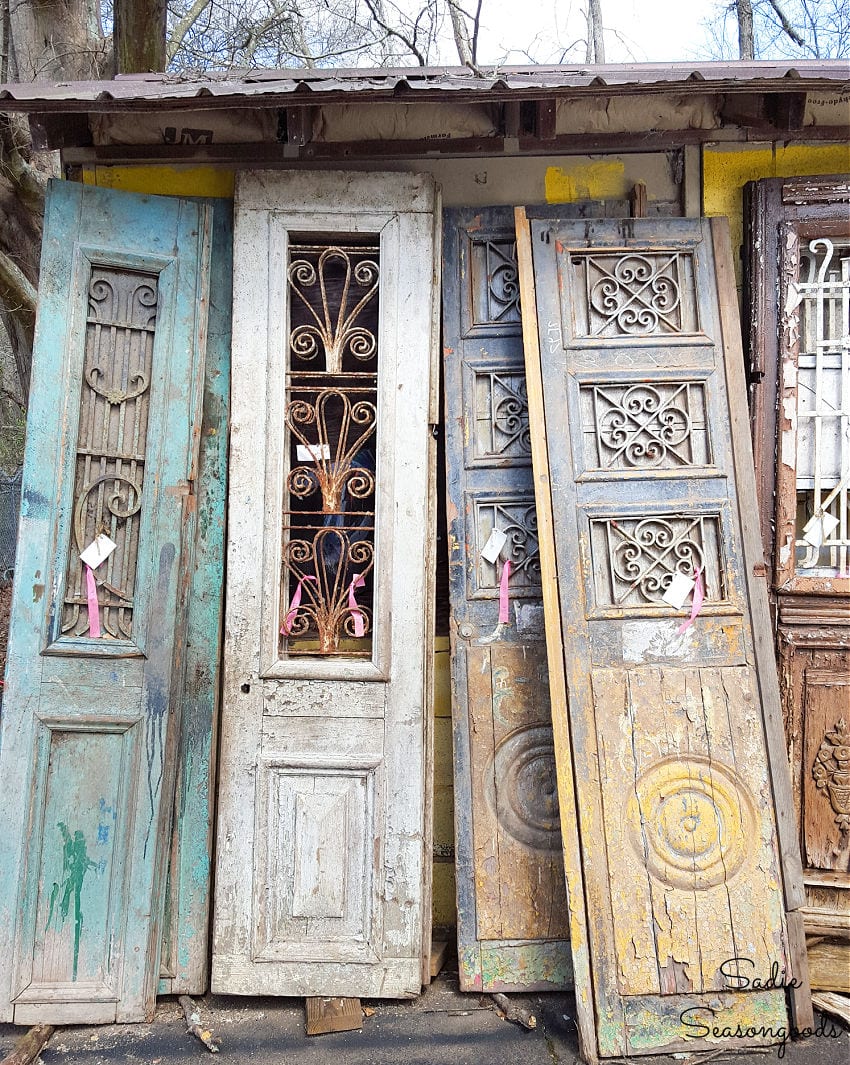 And they also boast the best selection of architectural salvage in Athens, GA, too.
This was a truly charming little thrift store. It was full but organized and boasted plenty of vintage treasures in its housewares area.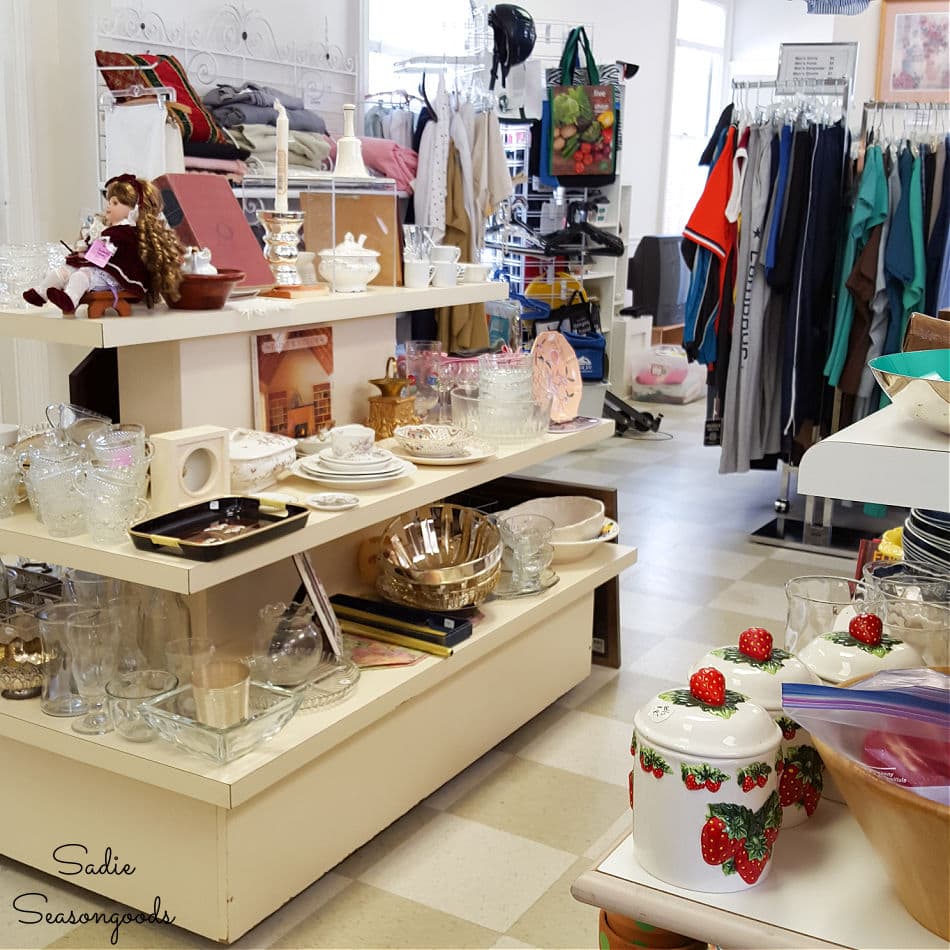 They had a really lovely collection of old books- If I had been in the market for some, they would have come home with me! But I found some '70s crewel that I just couldn't live without. And I'll definitely go back next time I'm in town.
This vintage shop had been on my "need-to-check-out" list for a while. I don't recall how it ended up on my radar, but it did and it didn't disappoint.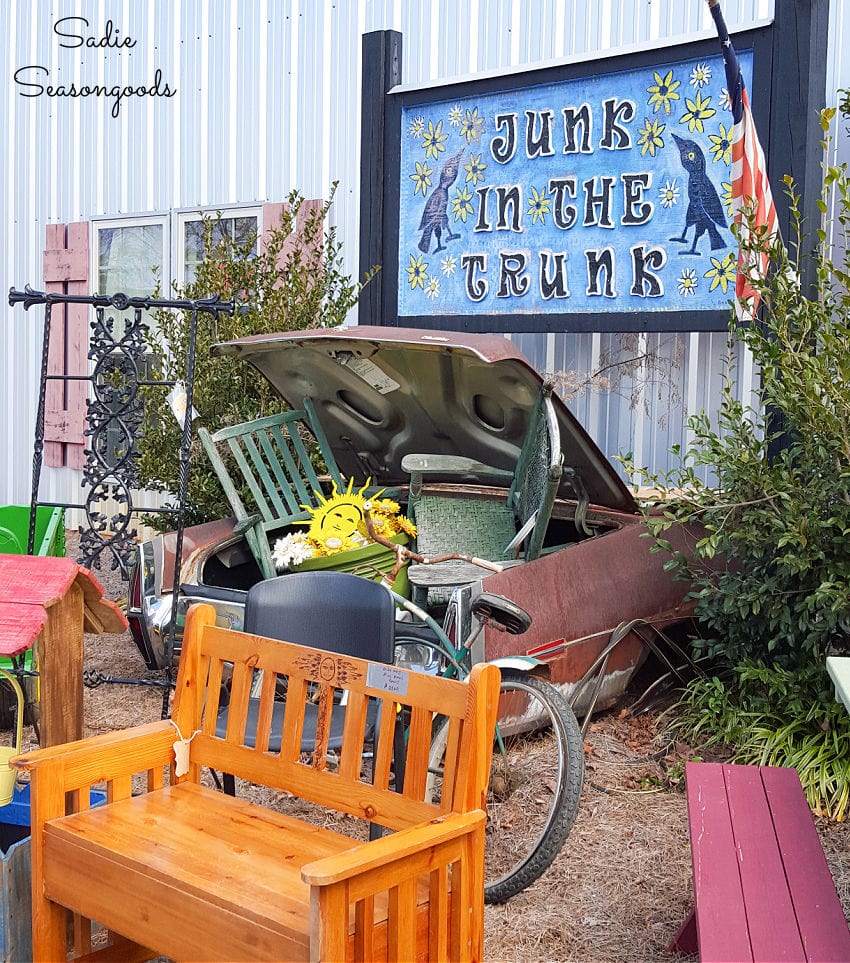 My favorite part, though, was the front yard- scattered with fun & funky "junk", like wrought iron pieces, old potting benches, and plant stands. I'm also a big fan of junky gardening or garden junk, and this is definitely the antiques store for that, as well.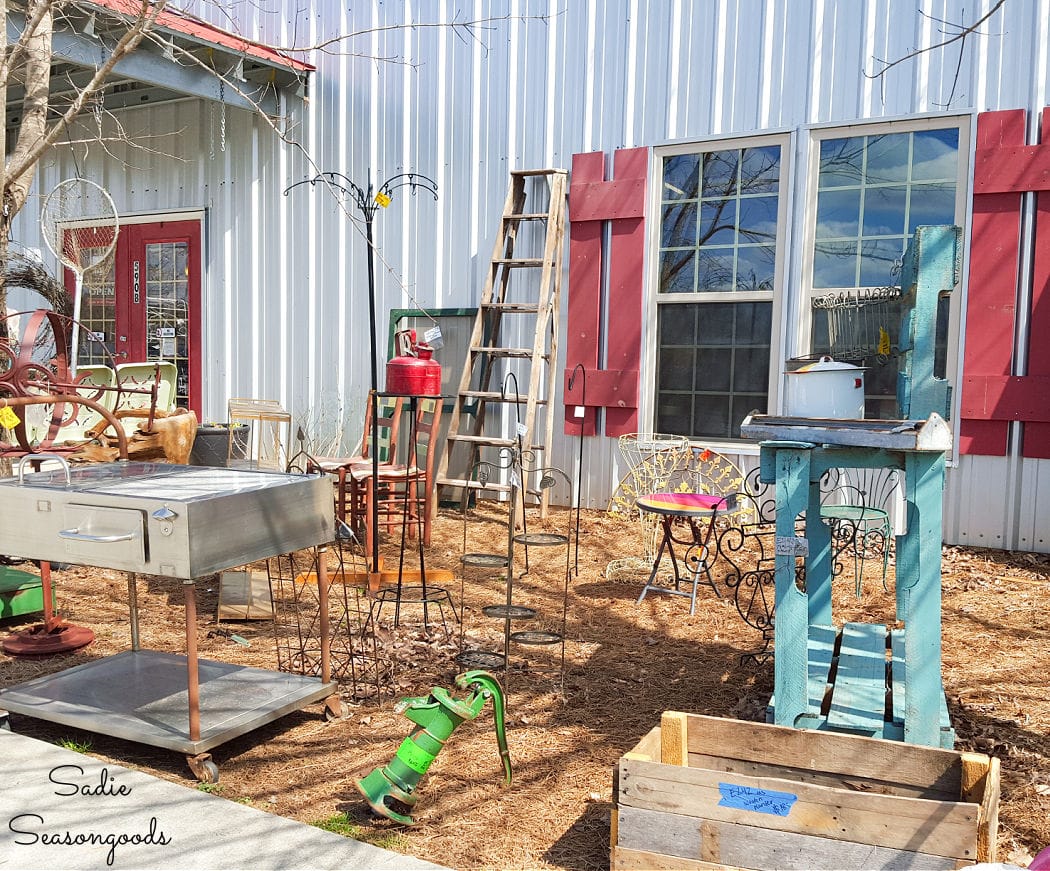 Have You Gone Junkin' in Athens?
We honestly ran out of time to hit everything I had wanted to see. But, I've heard really great things about the following shops, as well:
Trust me, next time I'm in Athens, I'll hit up a few more antiques and thrift stores and will let you know what I find!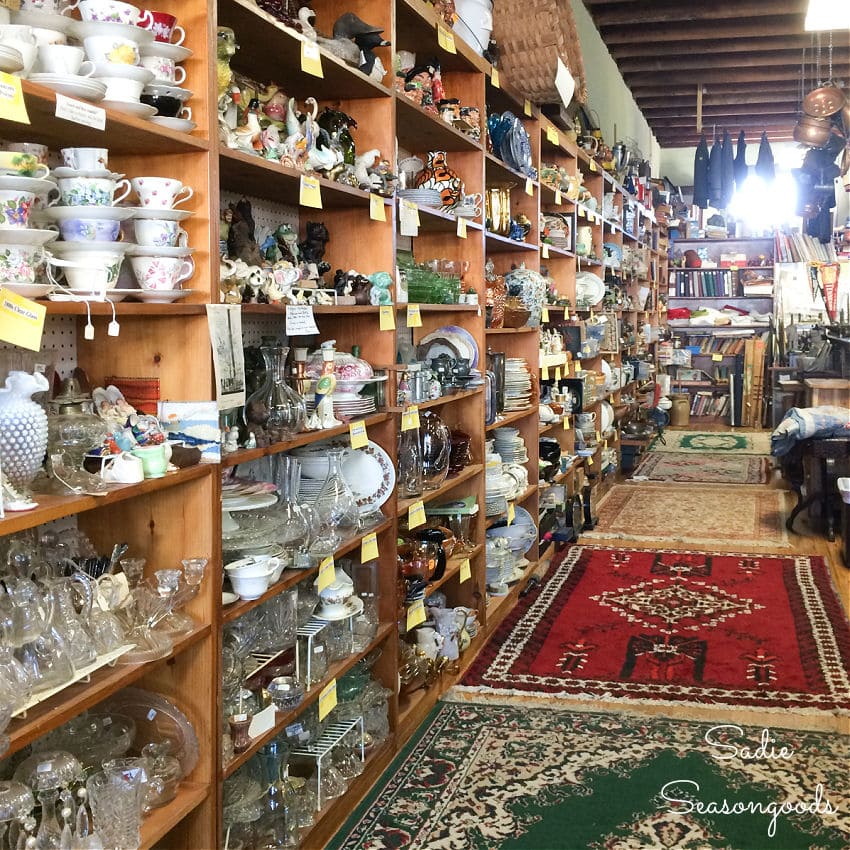 I DID, however, want to let you know where we eat every time we go junkin' in Athens, GA: Heirloom Café. It's a farm to table restaurant in Athens, GA located inside a converted old gas station! Right up my "reuse" alley.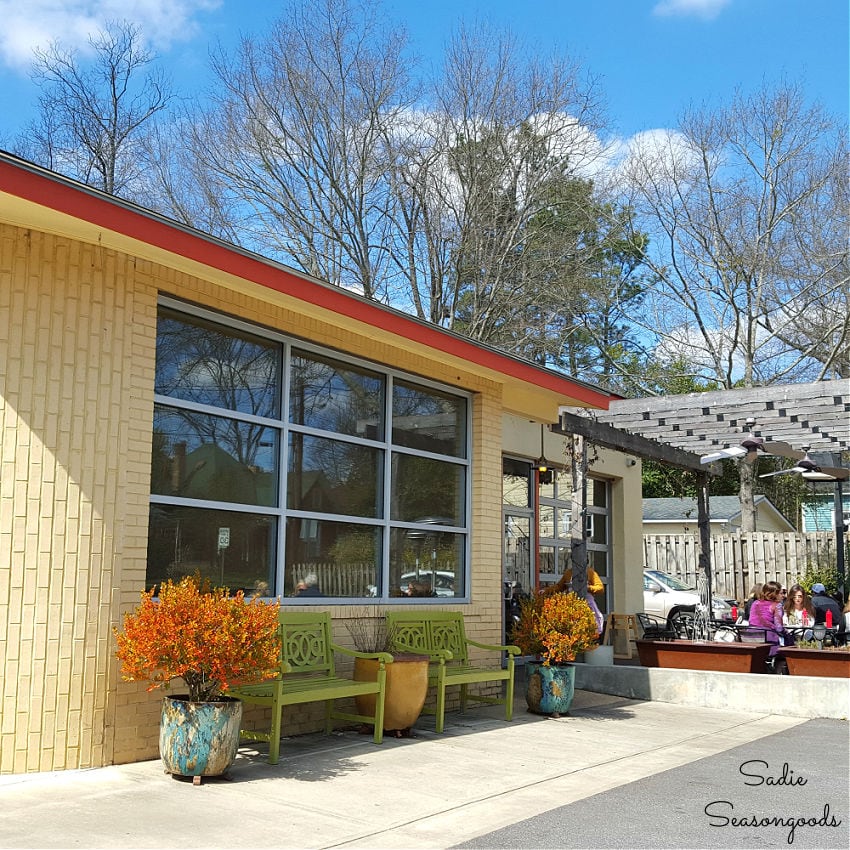 As you know, stores open and close all the time- and at the time this was written (April 2016), these were my favorite antiques, vintage, architectural salvage, and thrift stores in Athens, GA. Now that several years have passed, I'd love to hear your thoughts. Are there new antiques stores or thrift stores in Athens that I should check out?
I'm also super excited to announce that my first book is now available! If you love working with flannel or fabric crafts in general (sewing and non-sewing), then you will LOVE "Crafting with Flannel"!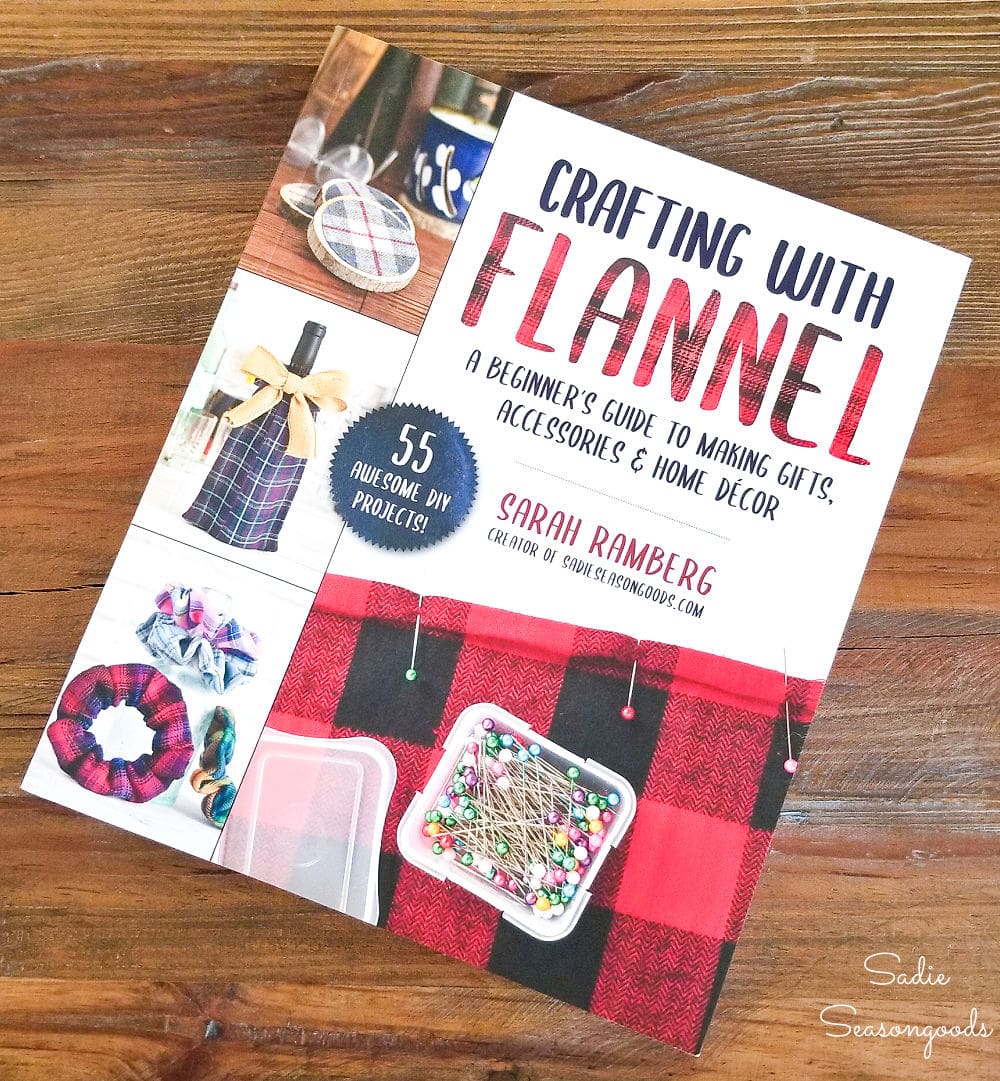 And I've been junkin' in other places, too- check out all the places I've traveled to here and start planning your own junkin' journey!
Explore on!
S
Join me on Social Media:

PIN ME!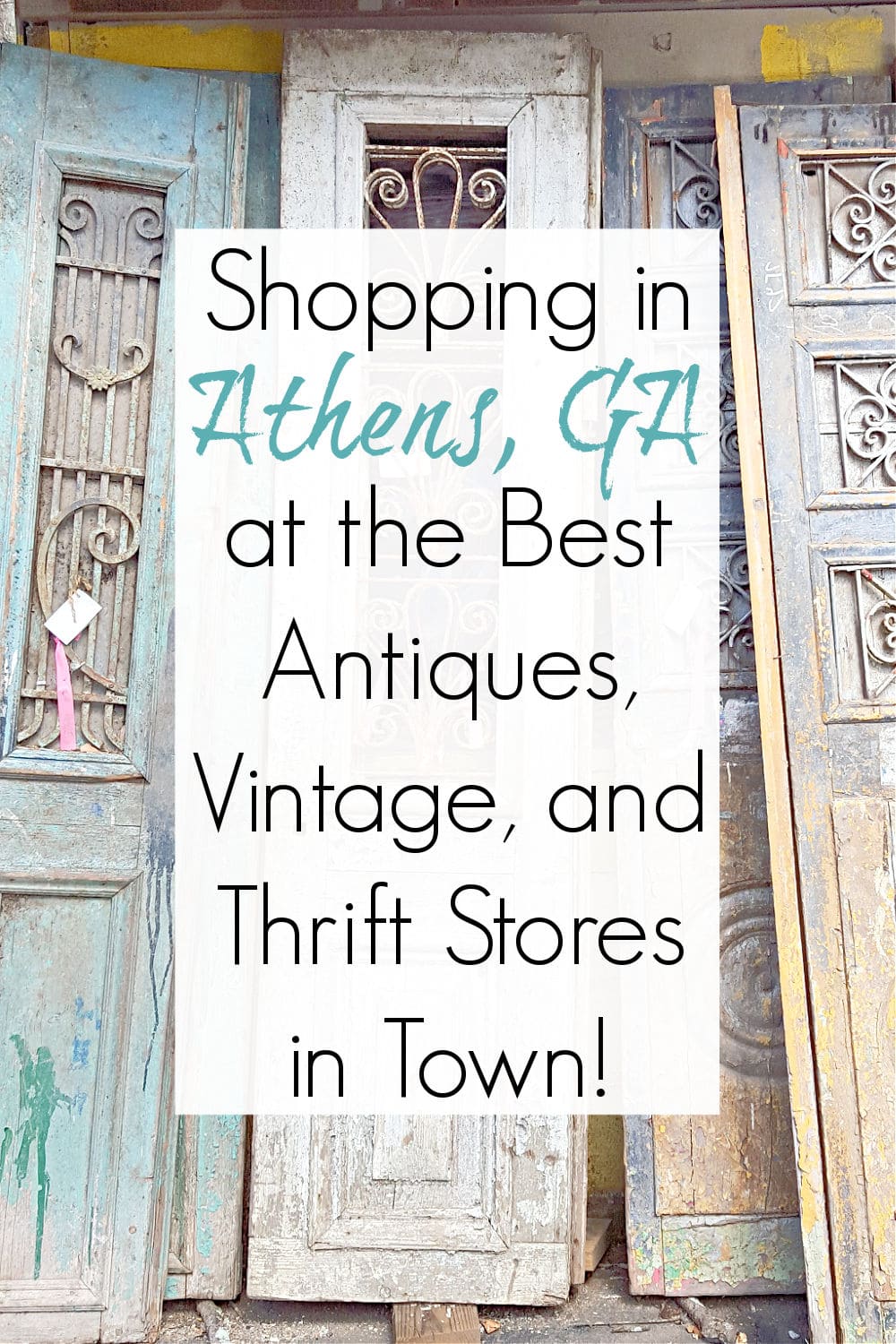 Sarah Ramberg is the owner of Sadie Seasongoods, a website that celebrates all things secondhand. From upcycling ideas and thrifted decor to vintage-centric travel itineraries, Sadie Seasongoods is a one-stop shop for anyone who loves thrifting and approachable repurposing ideas. Sarah is also the author of "Crafting with Flannel" and has been featured in numerous media outlets and magazines.