When I first published this Junkin' Journey to Charlotte, NC, I was just a visitor from out of town. But fast forward to current day and I'm now I resident! It's just the right-sized city for me- big enough to have it all and "feel" like a city, but not ridiculously overwhelming or impossible to navigate. So, I've updated my post with a few new places- antiques stores, thrift stores, and anything secondhand.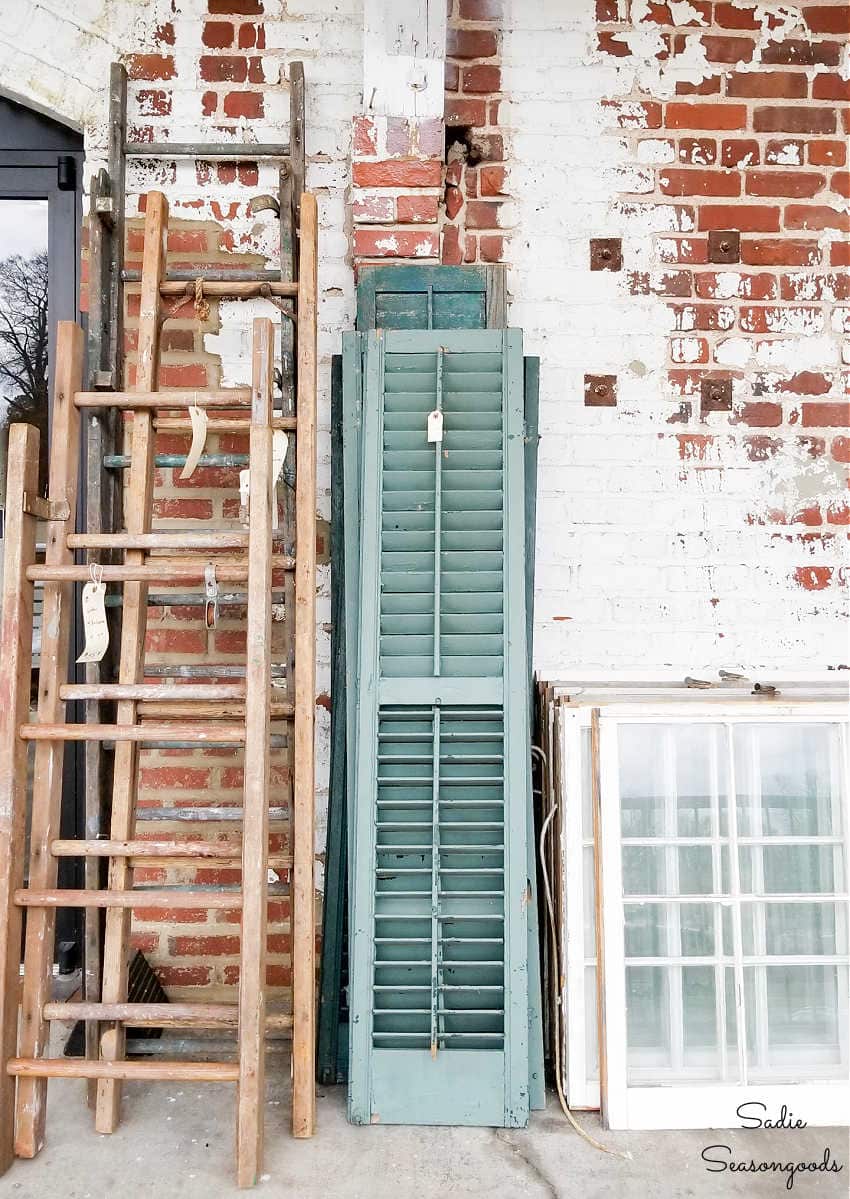 And let me just say, I really am lucky to live here. We have some GREAT shops that I can share with you, and we're not far from other junkin' destinations, either.
Antiques and Thrift Stores in Charlotte, NC
I've been a fan of Sleepy Poet for years now, and in a roundabout way, they helped me launch my blog (the window frame in my inaugural blog post was purchased there)! What I love about Sleepy Poet is that it's a wonderful labyrinth of antiques and vintage, but doesn't have the stuffy feel of your average antiques mall.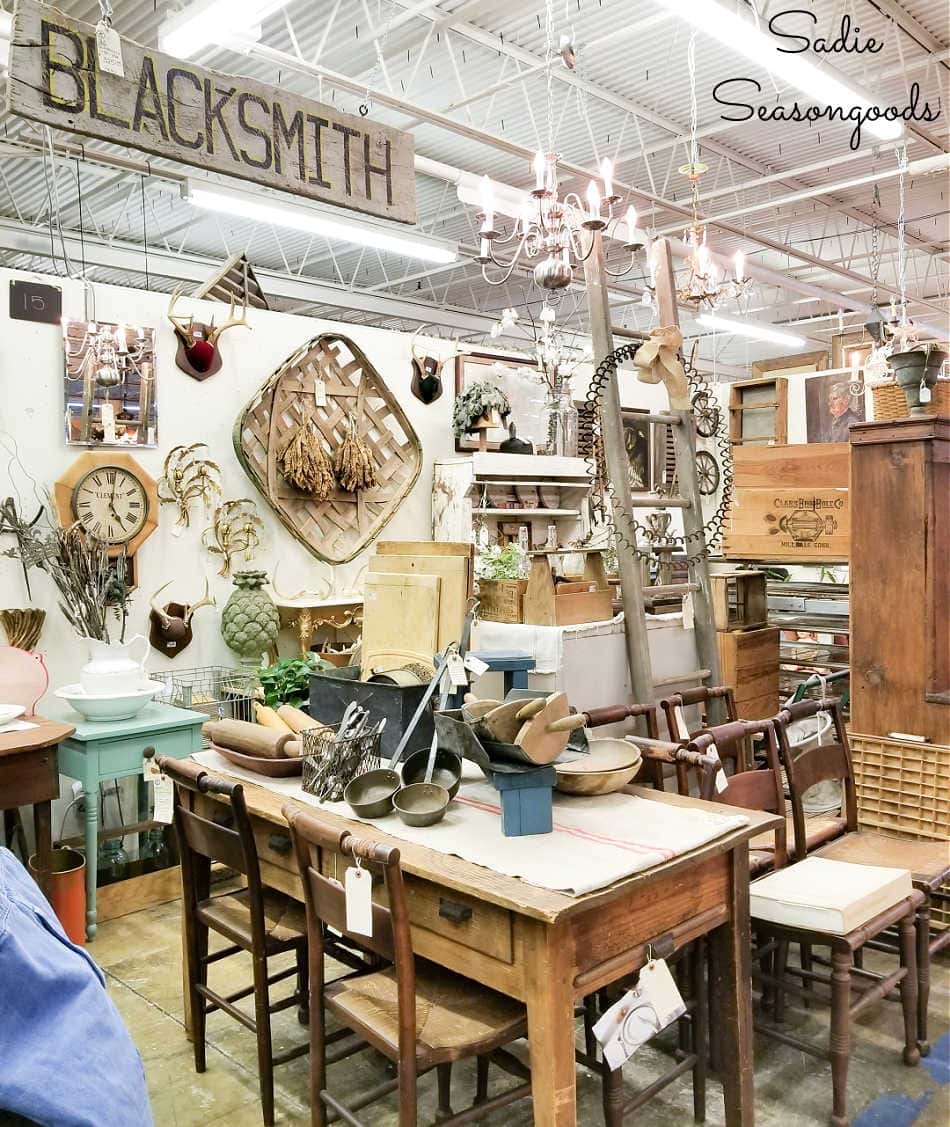 I always see a wide range of shoppers there – young, old, guys, gals – which tells me they appeal across the spectrum. And for good reason!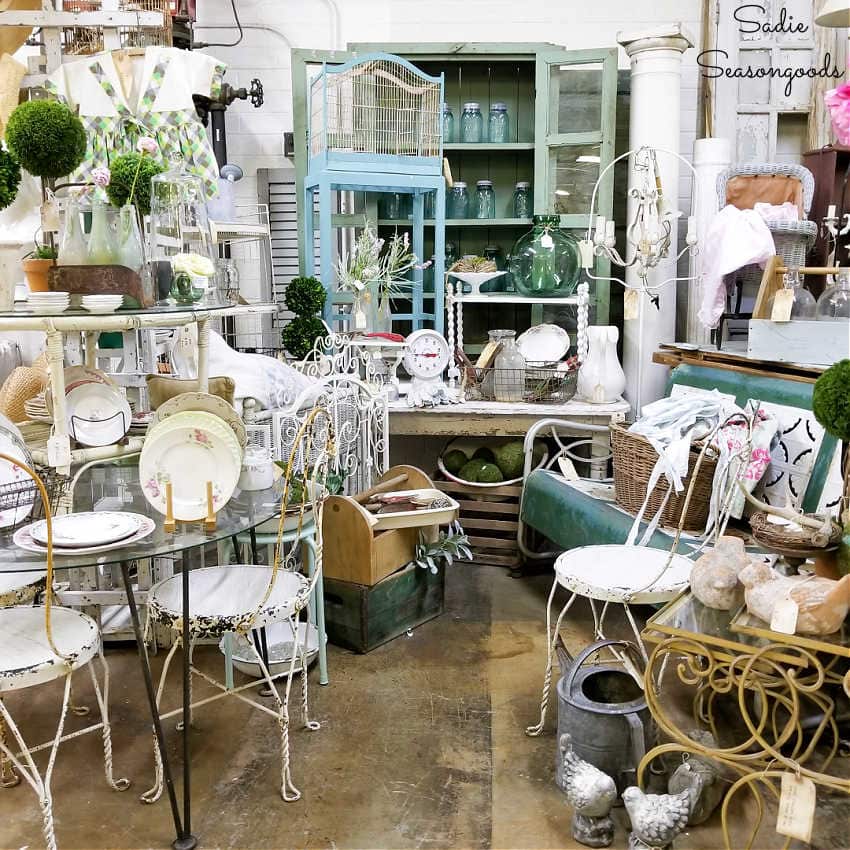 They're also moving to a larger, better location soon. So, I'll definitely update this post again once all the dealers are re-settled in the new spot!
Assistance League of Charlotte Thrift Store
Of all the thrifts in Charlotte, this one came most recommended (from a variety of sources), so I had high hopes. And it did not disappoint! For a thrift store on a Thursday morning (when I visited), it was pretty crowded.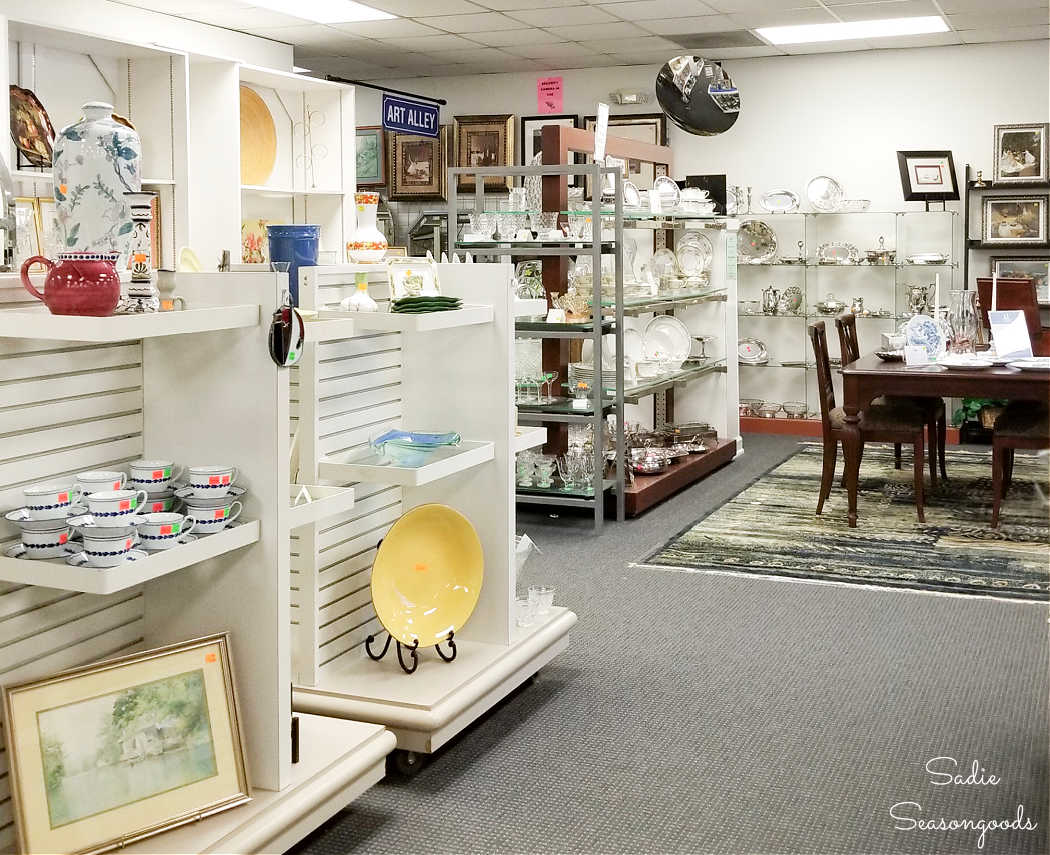 But it's a huge store, so that's just an observation, not a complaint. It also confirmed to me that this is definitely a popular place.
And with so much furniture and some pretty awesome housewares, I completely understood its popularity among Charlotte locals.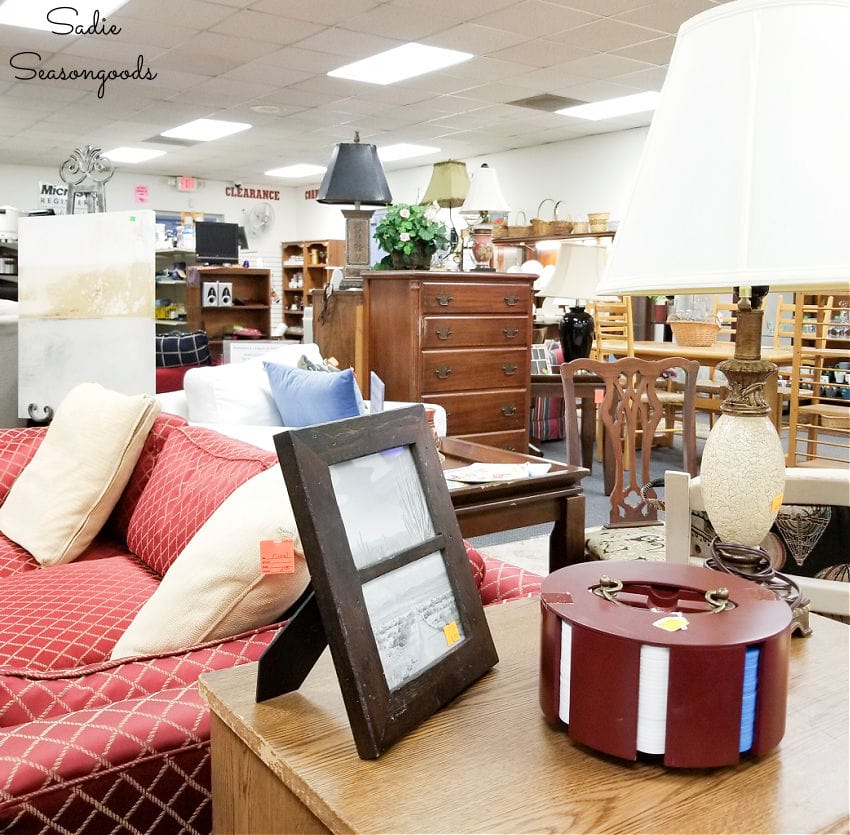 I don't always include furniture consignment stores in my Junkin' Journey blog posts, but South End Exchange is JUST THAT GOOD.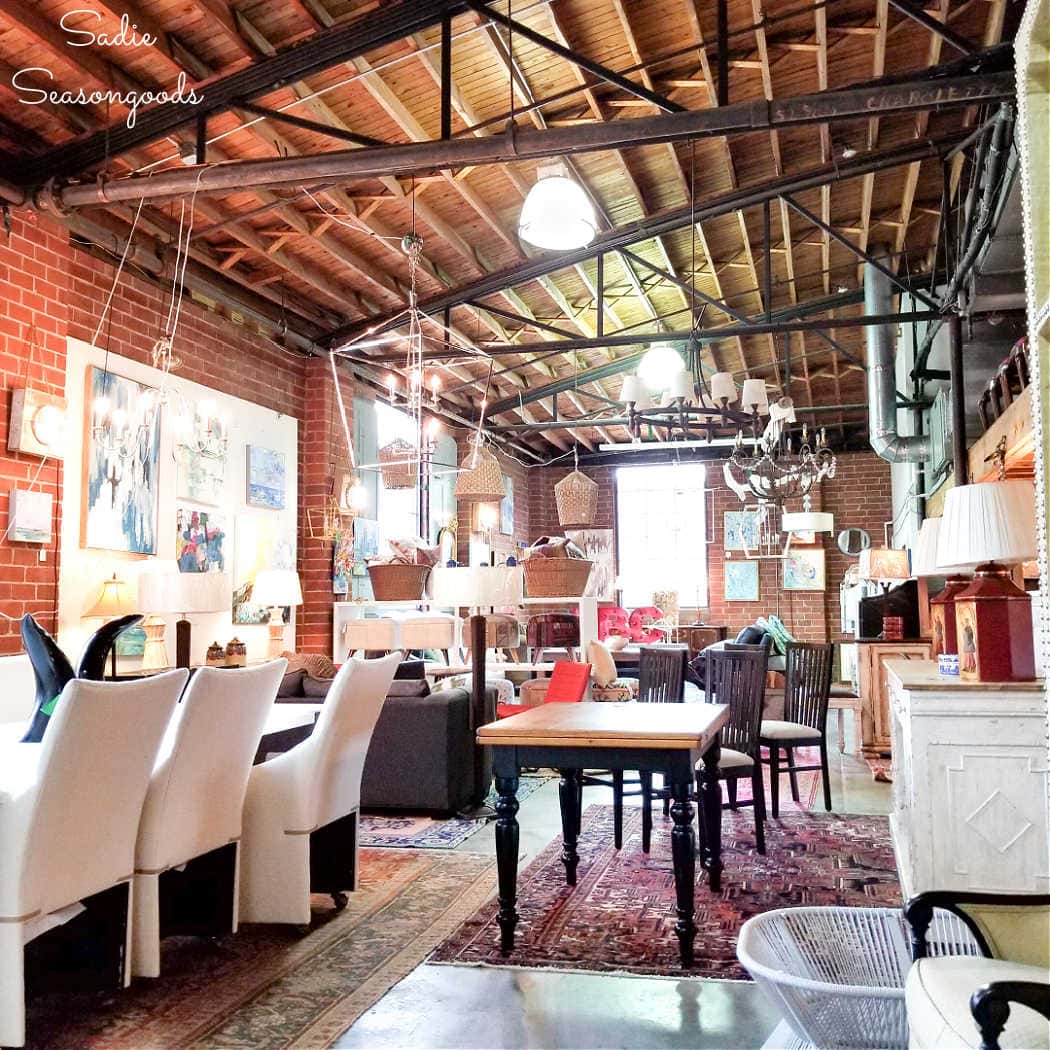 It offers a constantly-rotating and highly curated mix of vintage and contemporary furniture and furnishings. And it's ideal for those of us with eclectic tastes, such as yours truly.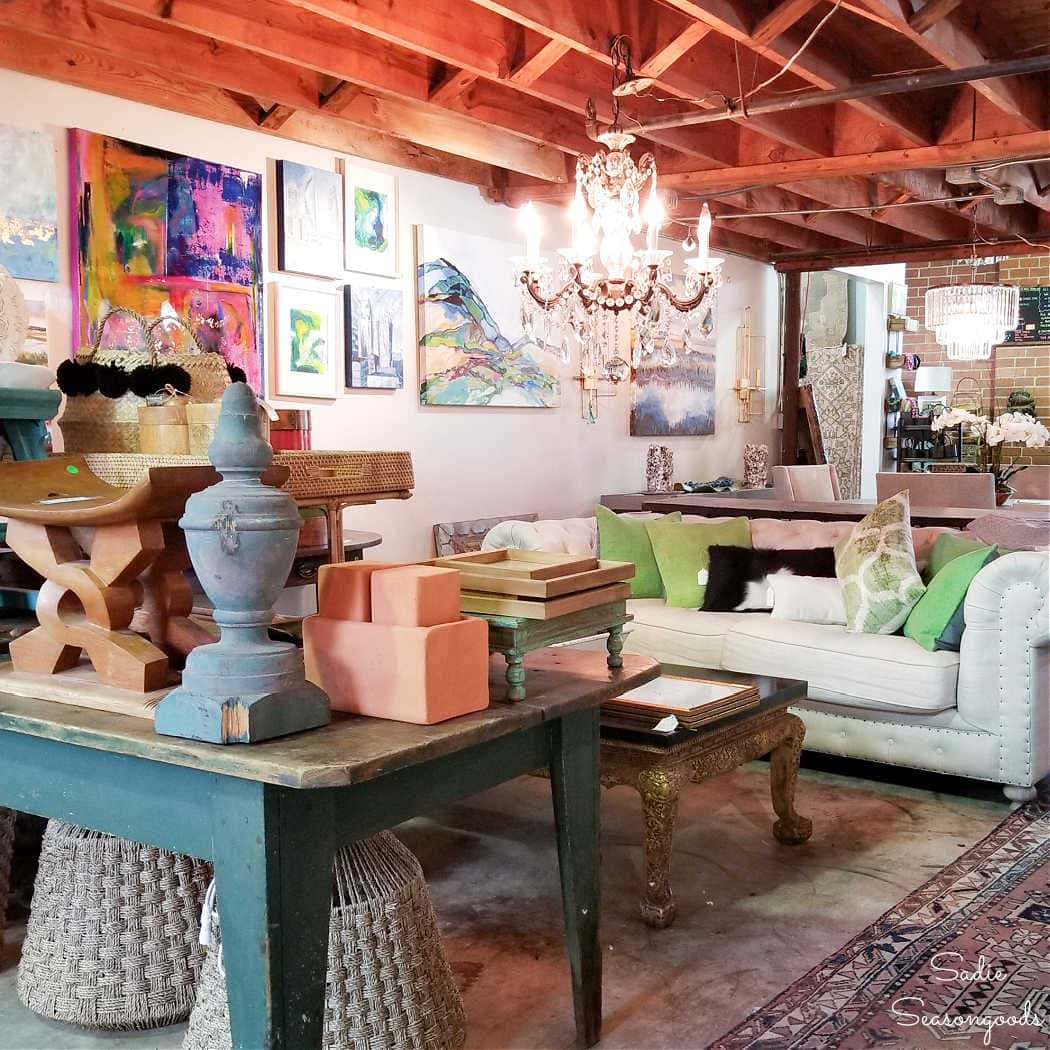 This shop may have been a last-minute addition to my original itinerary, but it ended up being one of my very favorite stops. Any time I can find a thrift store that boasts a majority percentage of vintage on its shelves, they have a fan for life in me.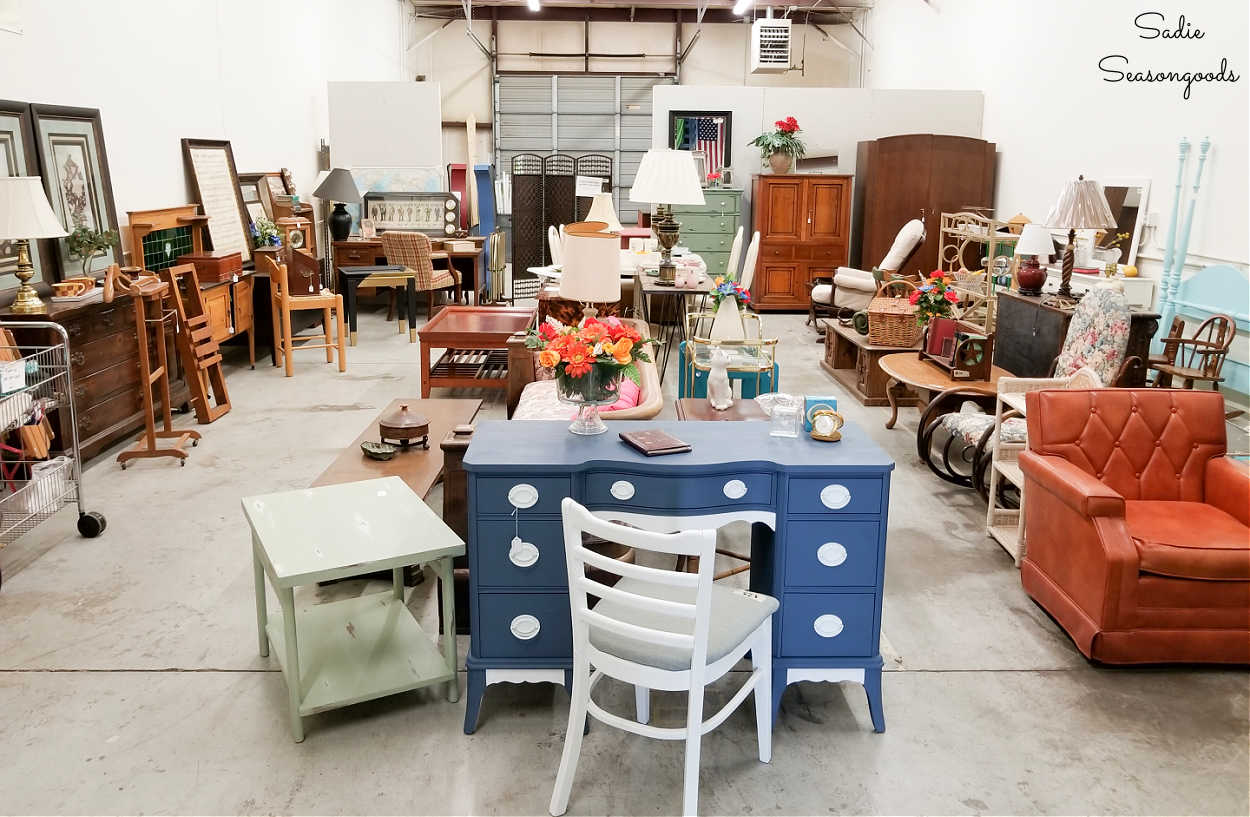 Part of me would have loved to keep this shop a secret because it's that good…but most of me knew it was best to share them with you!
I found out about The Depot many years ago while "The Hunger Games" was being filmed. Why? Because the set designers bought a ton of antiques at The Depot (for the scenes in District 12) – how cool is that?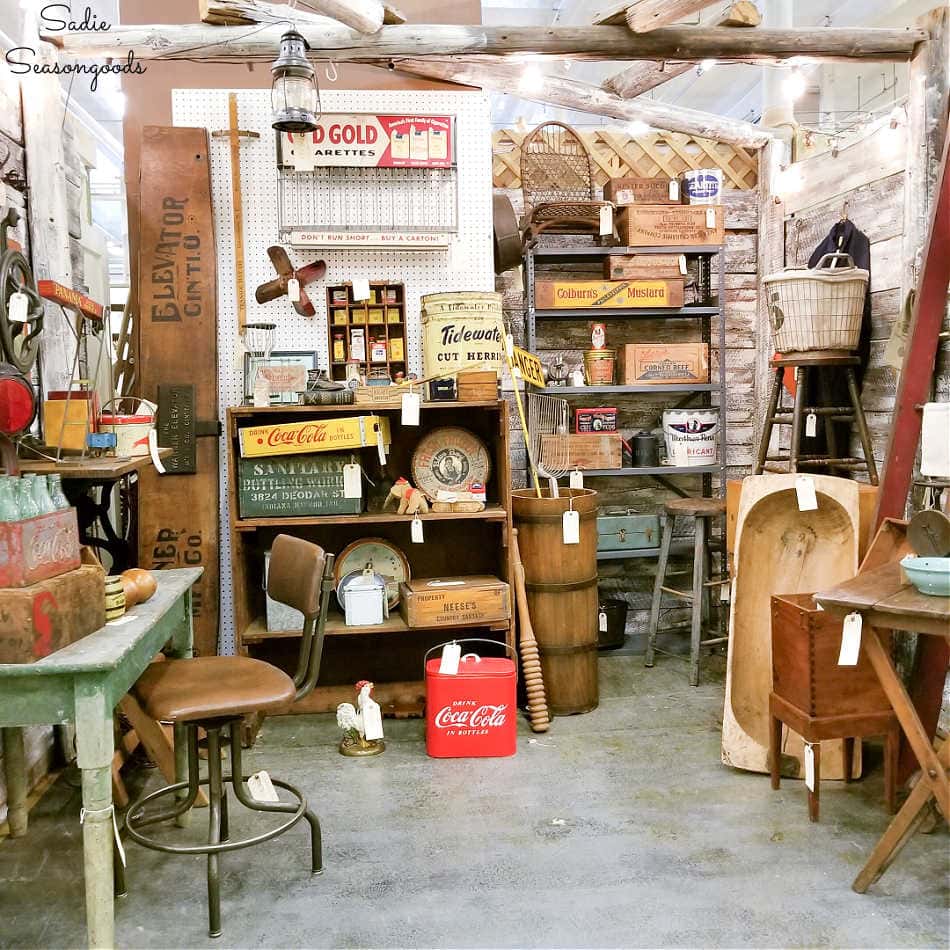 And it's seriously a "vintage destination" for anyone doing antiquing in the southeast. From architectural salvage, to primitives, to midcentury modern, it's an amazing array of treasures.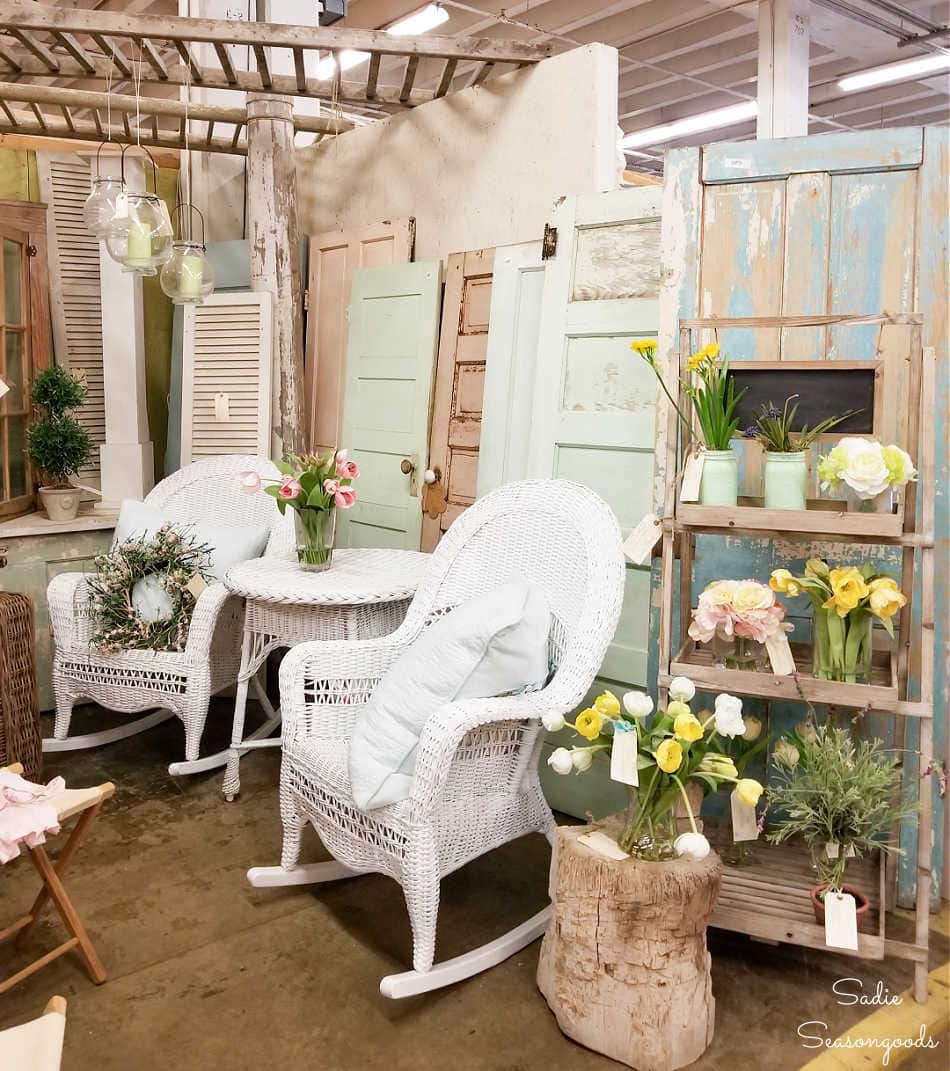 Just make sure you set aside a good chunk of time and wear comfortable shoes when you go- it's THAT huge!
Hidden Treasures is the closest thing that I've found in Charlotte to be considered a "junk store". And I use that term lovingly!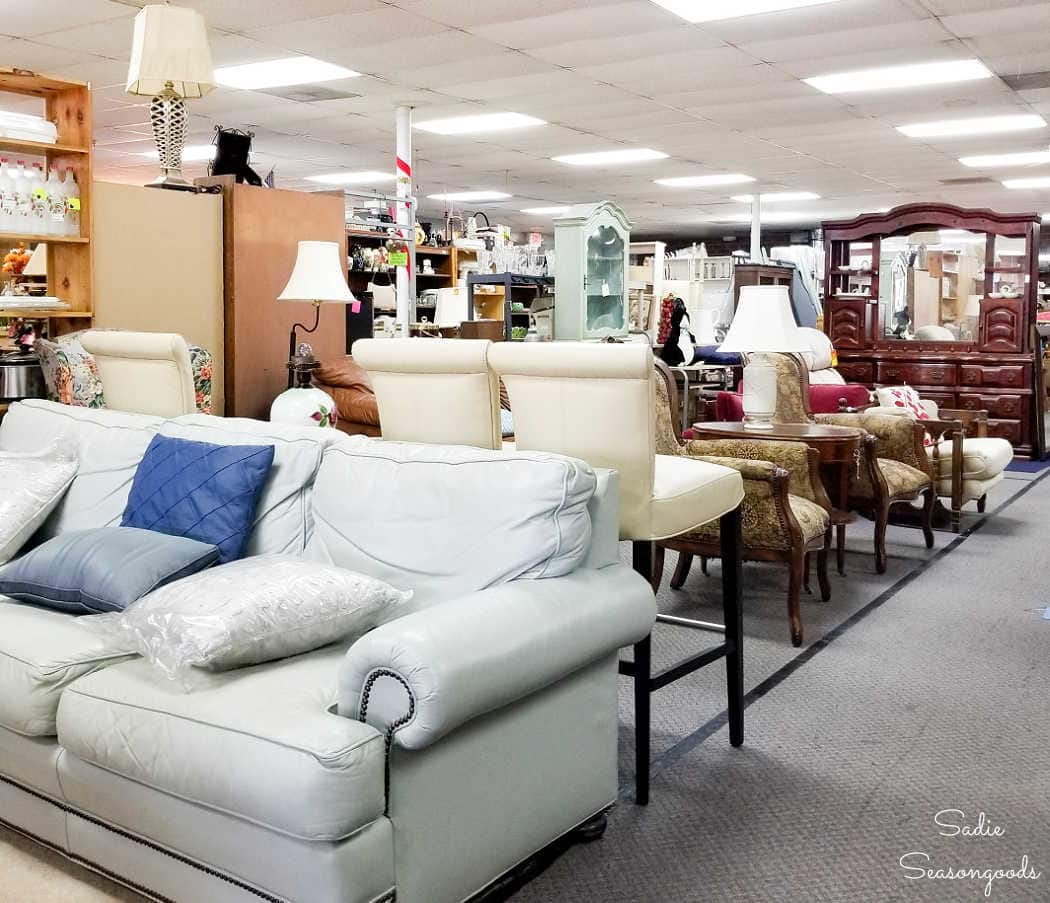 It's a hodge podge of antiques, retro clothing, thrift wares, and used furniture- all in one spot. Some booths are neater than others, so you may have to dig a bit.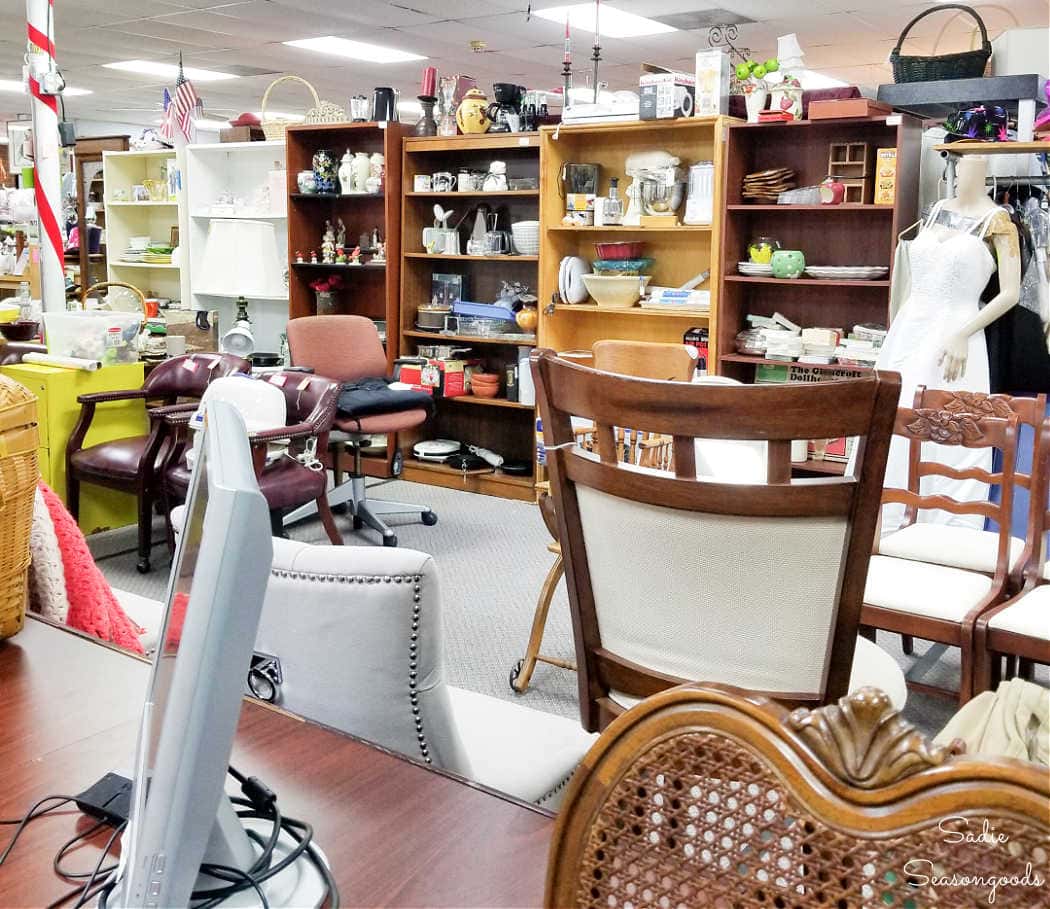 But that's part of the fun in true junking, now isn't it?
Have You Gone Junkin' in Charlotte?
Also of note, I love the Habitat ReStore on Wendover Rd. and let me tell you. It is MASSIVE AND AMAZING! So, if you are in the market for used furniture, housewares, or other typical Habitat wares, make sure this ReStore is on your list.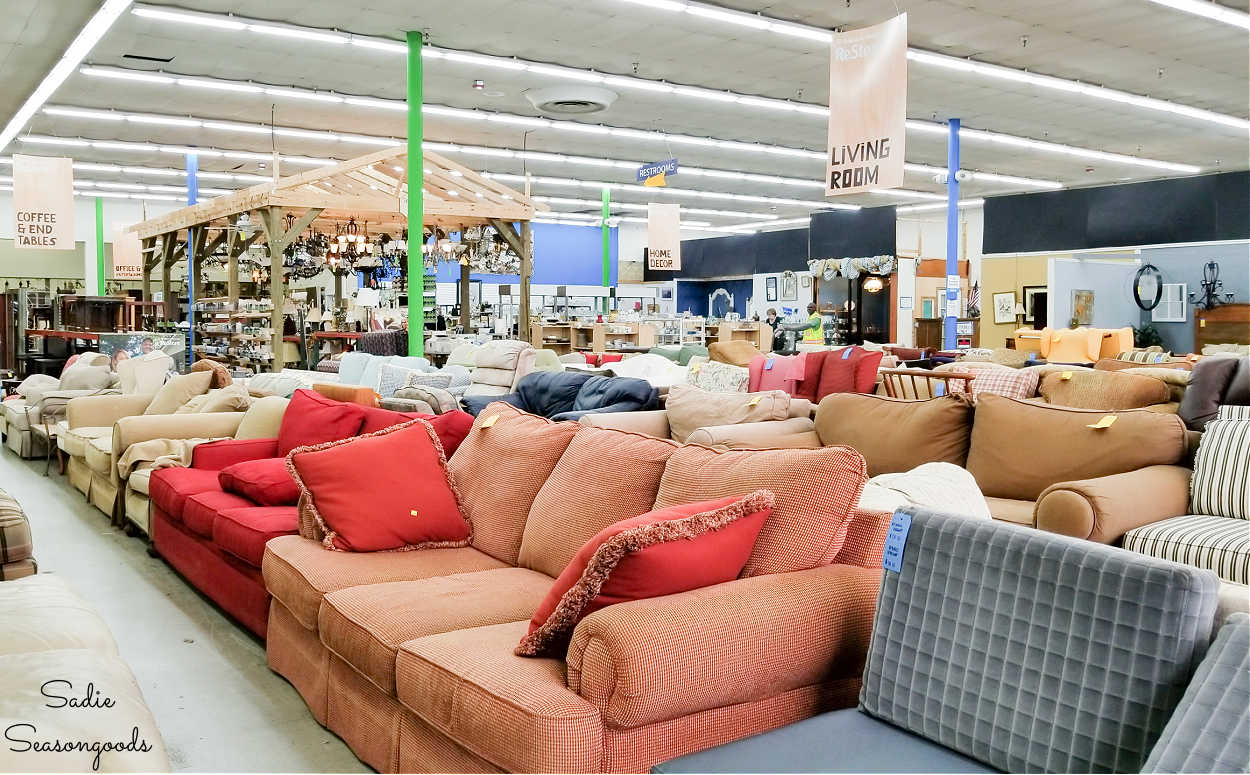 Charlotte also boasts a LOT of Goodwill stores, including "The GW" (higher end boutique) and "The Grid", which specializes in computers and gaming systems.
We also have a few Value Village thrift stores in town. And I NEVER leave those shops empty handed- they always have housewares (and sometimes linens) that are perfect for projects.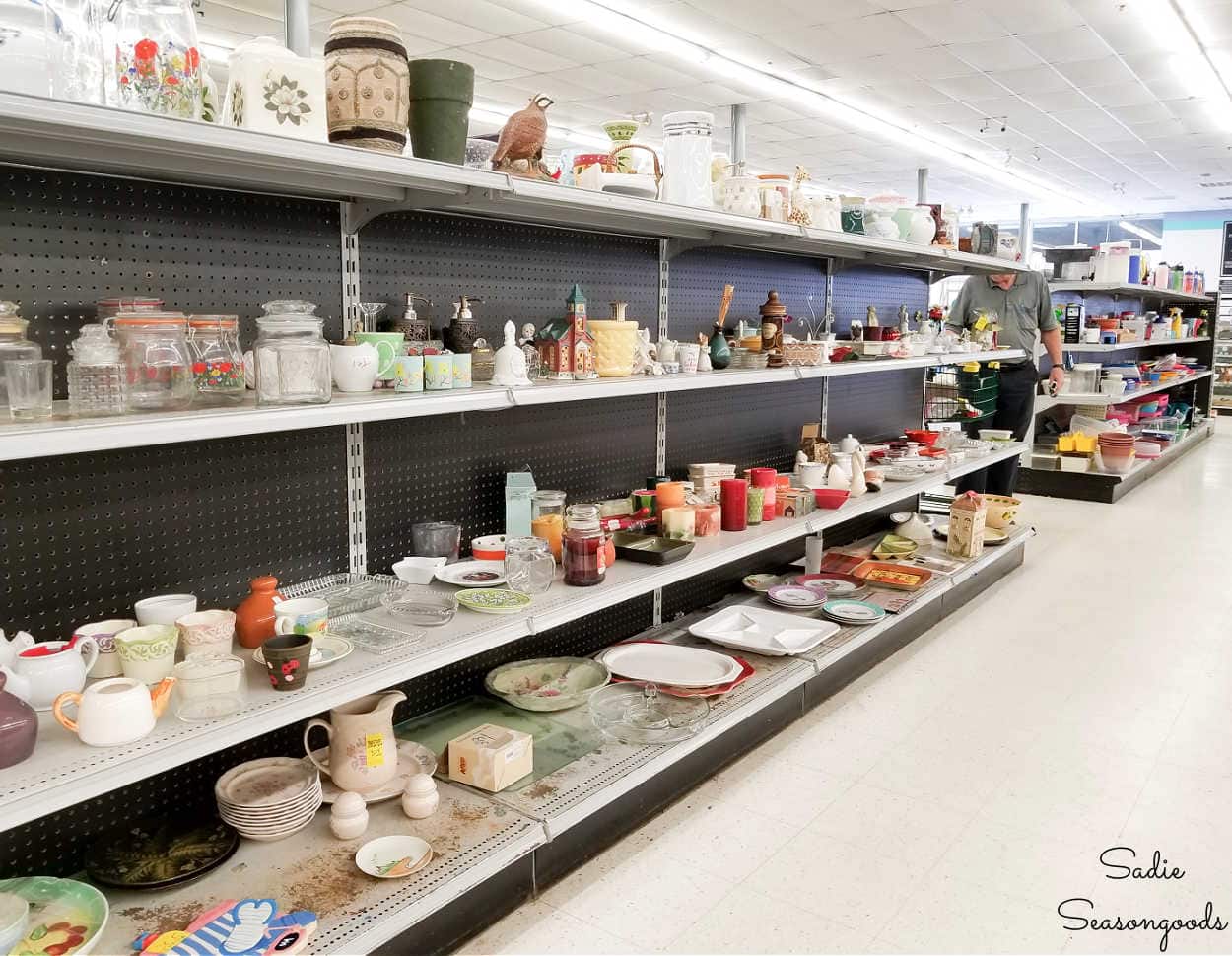 I've also heard really great things about the following shops, as well, and plan to hit them soon:
As you know, stores open and close all the time- and at the time this was written, these were my favorite secondhand shopping spots in The Queen City. Please let me know if I missed any of your favorite thrift stores, vintage, architectural salvage, or antique stores in Charlotte, NC, though!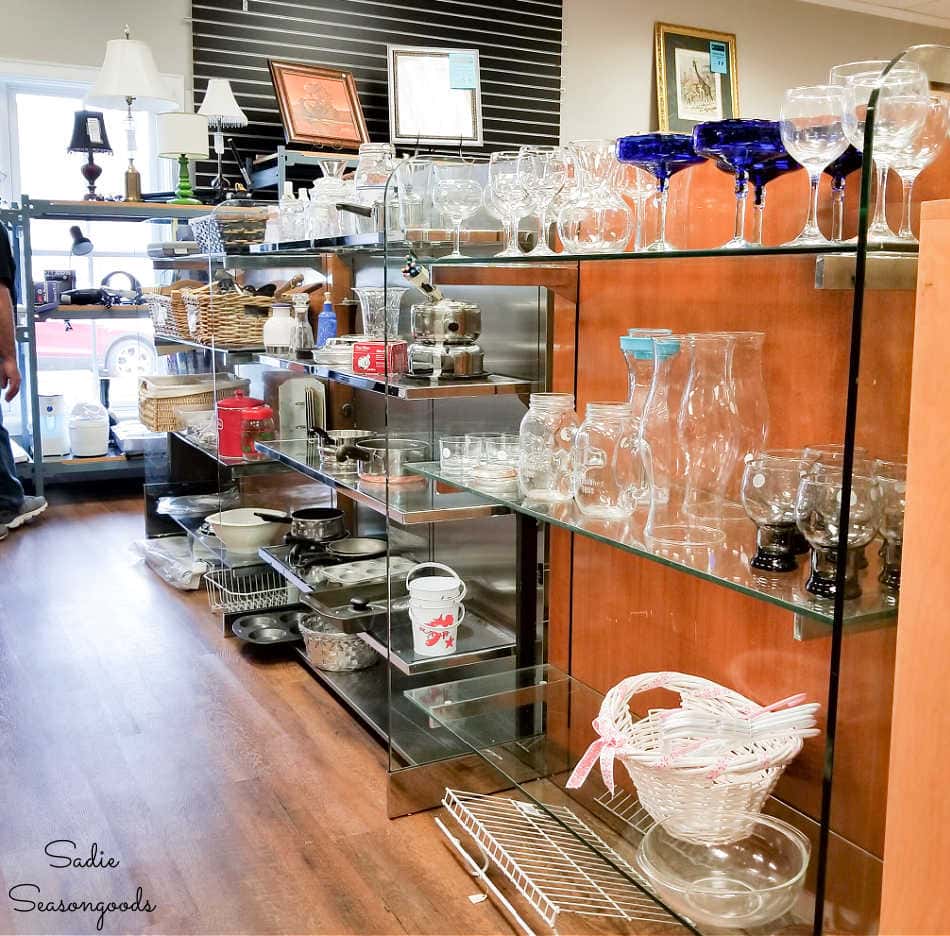 And I've been junkin' in other places, too- check out all the places I've traveled to here and start planning your own junkin' journey!
Plus, check out all of the amazing thrift store furniture, art, and decor that we've found for our new house! A lot of it came from Charlotte stores I mention in this post.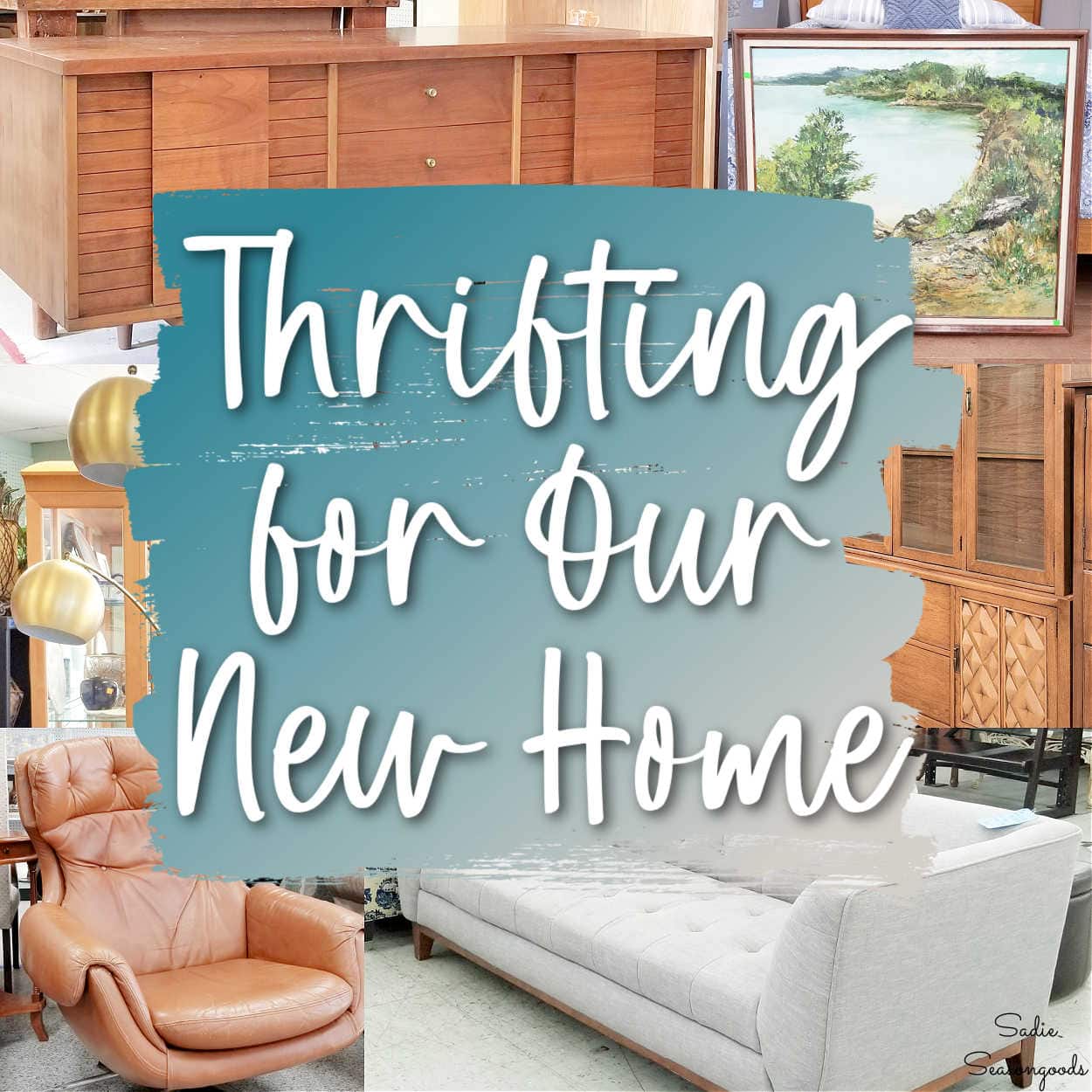 Explore on!
S
Want to be notified when I publish my next upcycling project tutorial?
Subscribe to Blog via Email
Join me on Social Media:

PIN ME!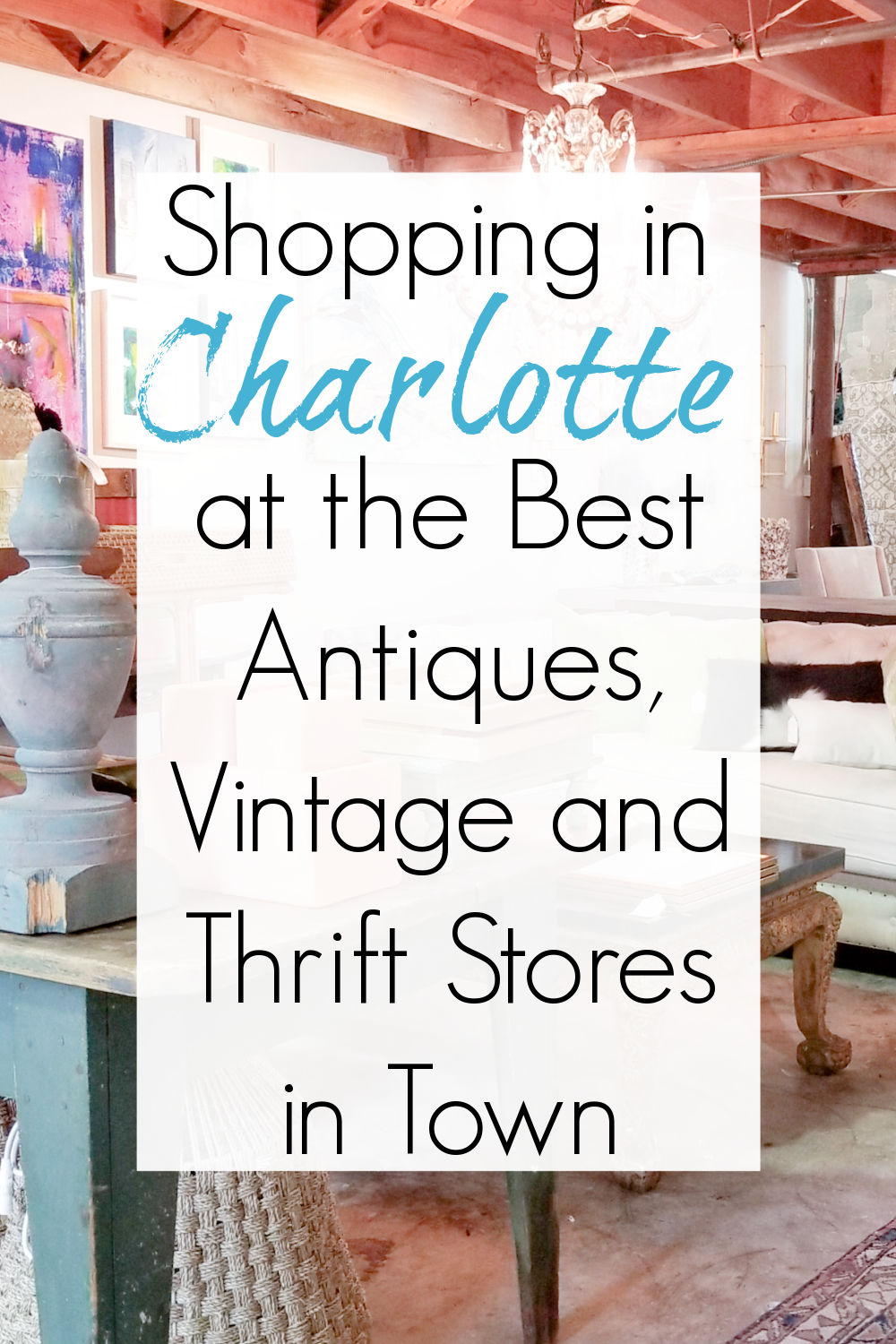 Sarah Ramberg is the owner of Sadie Seasongoods, a website that celebrates all things secondhand. From upcycling ideas and thrifted decor to vintage-centric travel itineraries, Sadie Seasongoods is a one-stop shop for anyone who loves thrifting and approachable repurposing ideas. Sarah is also the author of "Crafting with Flannel" and has been featured in numerous media outlets and magazines.