A free weekend at Casa Seasongoods often results in a "Junkin' Journey" trip for us- or, in other words, a weekend spent exploring a new southeastern city/town in search of amazing vintage/secondhand treasures. This time around, we zoomed in on Durham, NC- a city that had been on my junkin' radar for an awfully long time. The timing was perfect- the weather was set to be sunny and clear (albeit, cold!) and the Duke men's basketball team had an away game…so we hit the road in search of the best antique store, vintage shops, and thrift stores in Durham, NC.
And let me tell you- Durham did NOT disappoint. We found some AMAZING shops, none of which were cookie-cutter-variety antique malls and we were already talking about a return visit before we had even left. You won us over, Durham, there's no doubt about it…
So, about those stores I mentioned…let me tell (and show) you why Durham earned so many gold stars…
Shopping in Durham, NC
The Scrap Exchange is a "Creative Reuse Arts" center…think of it like a huge thrift store completely dedicated to arts & crafts- or any creative pursuit. Its magnificence (for someone like me) is hard to articulate or capture in photos- so many repurposing possibilities that are inventive, affordable, and spectacular.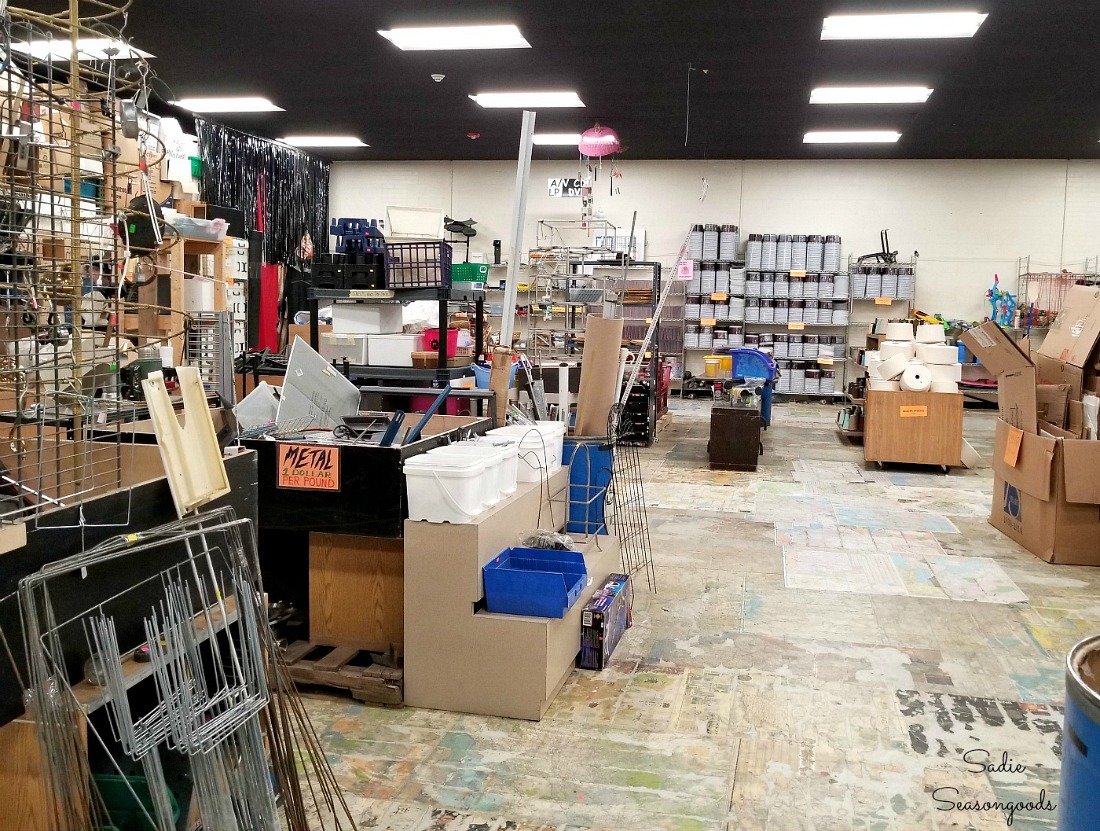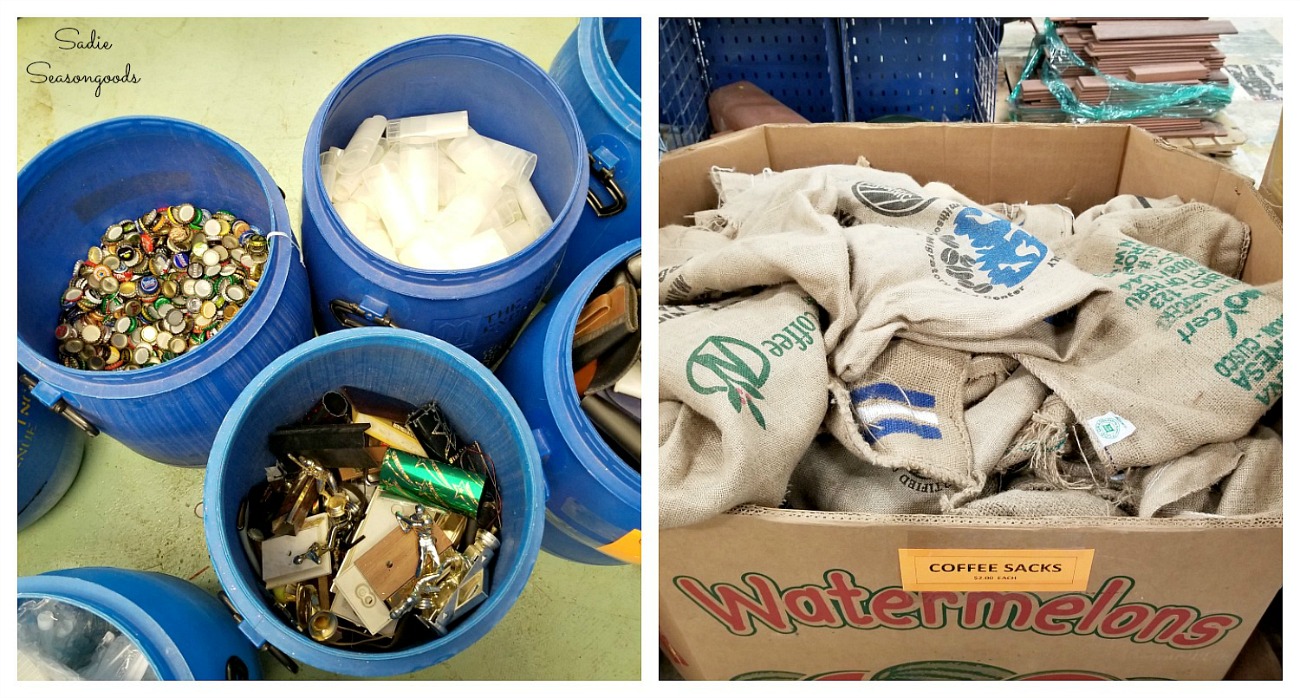 OH, and they have a more traditional thrift store in the same shopping center- so be prepared to park once, shop twice, and feel euphoric the entire time.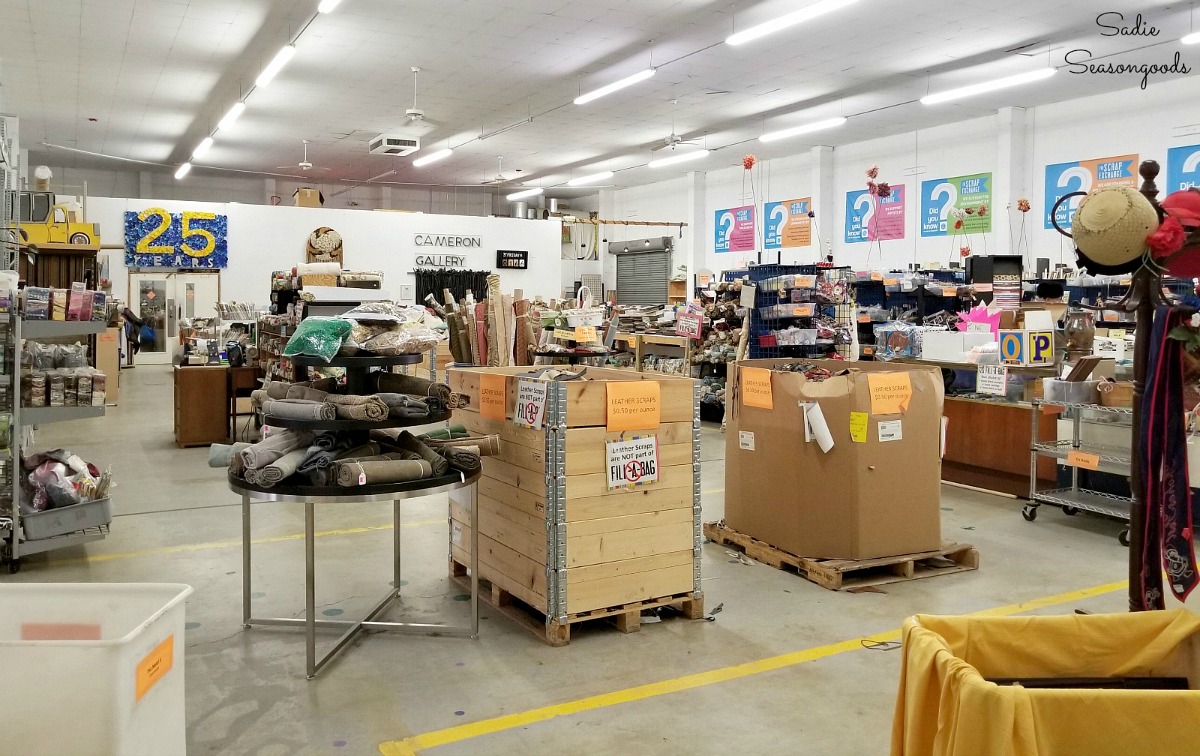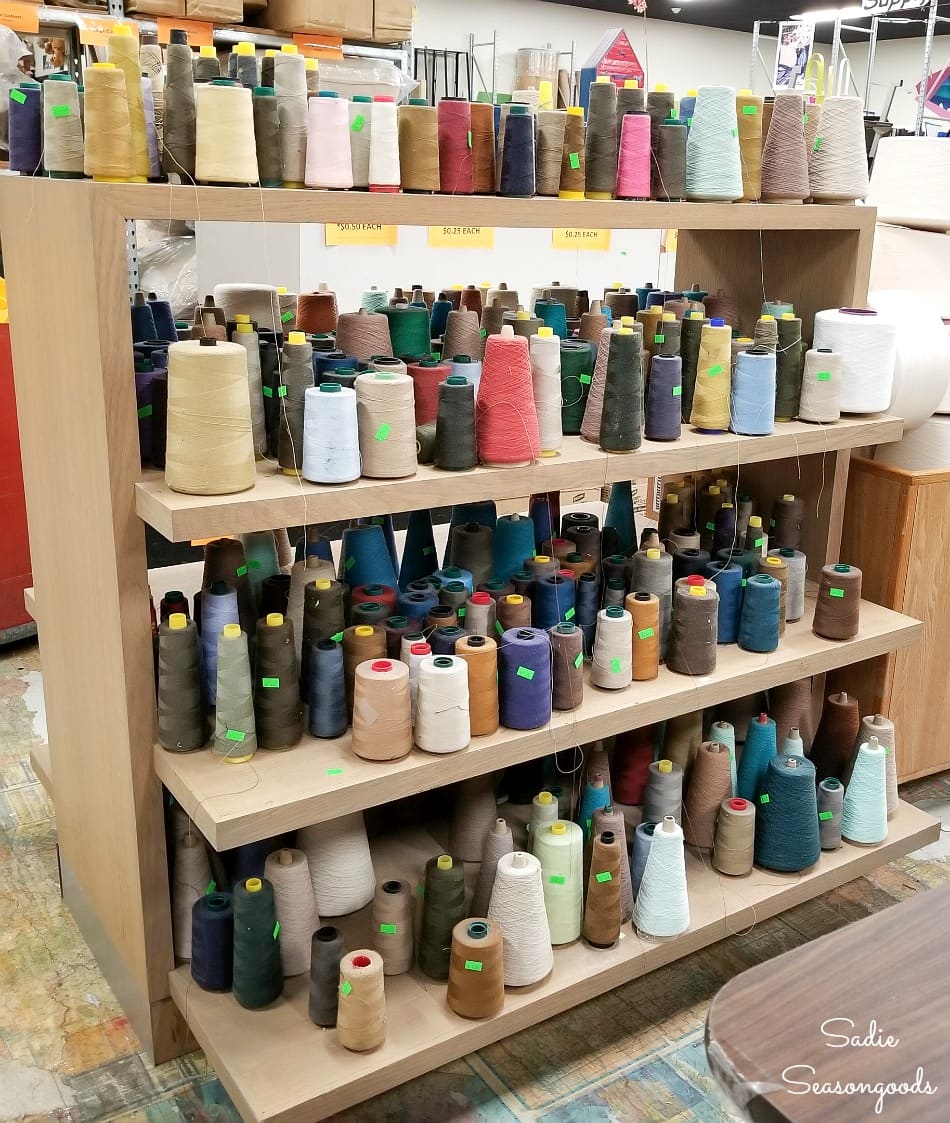 Pennies for Change Thrift Store
If you've seen one thrift store, you HAVE NOT seen them all. And Pennies for Change is the perfect reason why- when you walk in, you turn around quickly because you think perhaps you've walked into a consignment boutique instead. But then you pick up the pretty treasure in front of you and it's only $3.00- because this little gem is, in fact, a thrift shop.
Beautifully appointed, clean, and welcoming, this is a must-see on your list of Durham, NC thrift stores.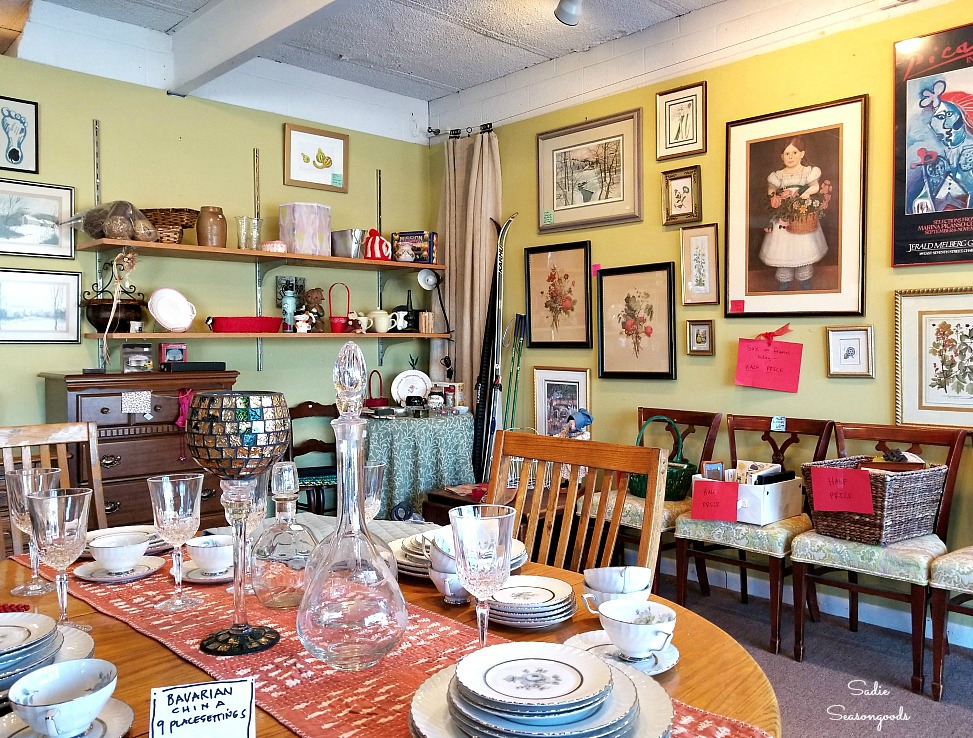 Recyclique – Update, Store is now closed.
I'm not sure how many unique and fantastic shops one city is allowed to have, but Durham keeps stepping up to the plate and hitting a home run! Recyclique is a non-profit co-op shop devoted to creative re-use and sustainability…so it's one part thrift, one part upcycled goods, and all parts delightful. Small but mighty, it's worth a lap (or two, maybe three) to ensure you see everything. Chances are, you'll end up with project parts and inspiration before you head out on your merry way.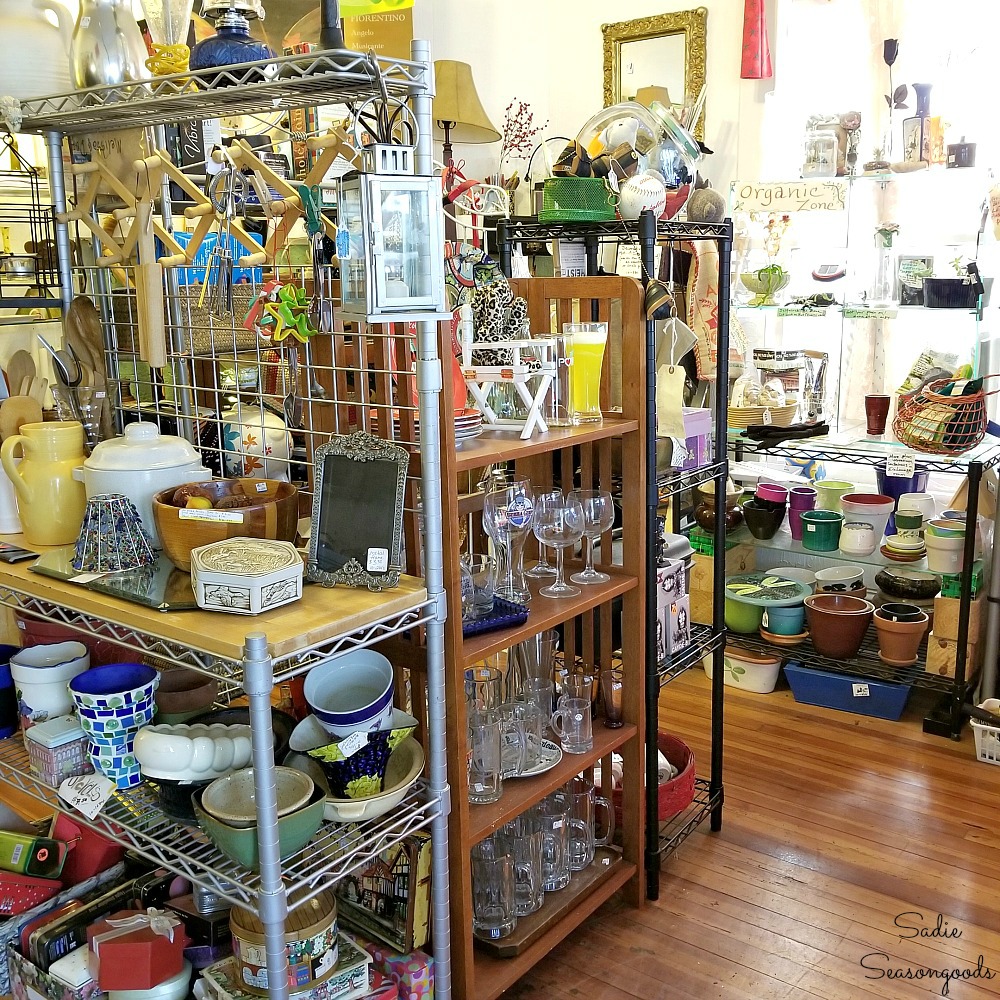 Imagine a thrift store that is housed in an old K-Mart (or similarly sized space) that is well lit, clean/tidy, and incredibly affordable. Oh, you didn't think those kinds of stores existed? Well, TROSA Thrift Store will prove you wrong.
I walked in the door and was a little thrifty star-struck…gazing upon a football field-sized thrift store filled with all sorts of potential. Good golly, I wish this were in my backyard- I'd never starve for repurposing inspiration again.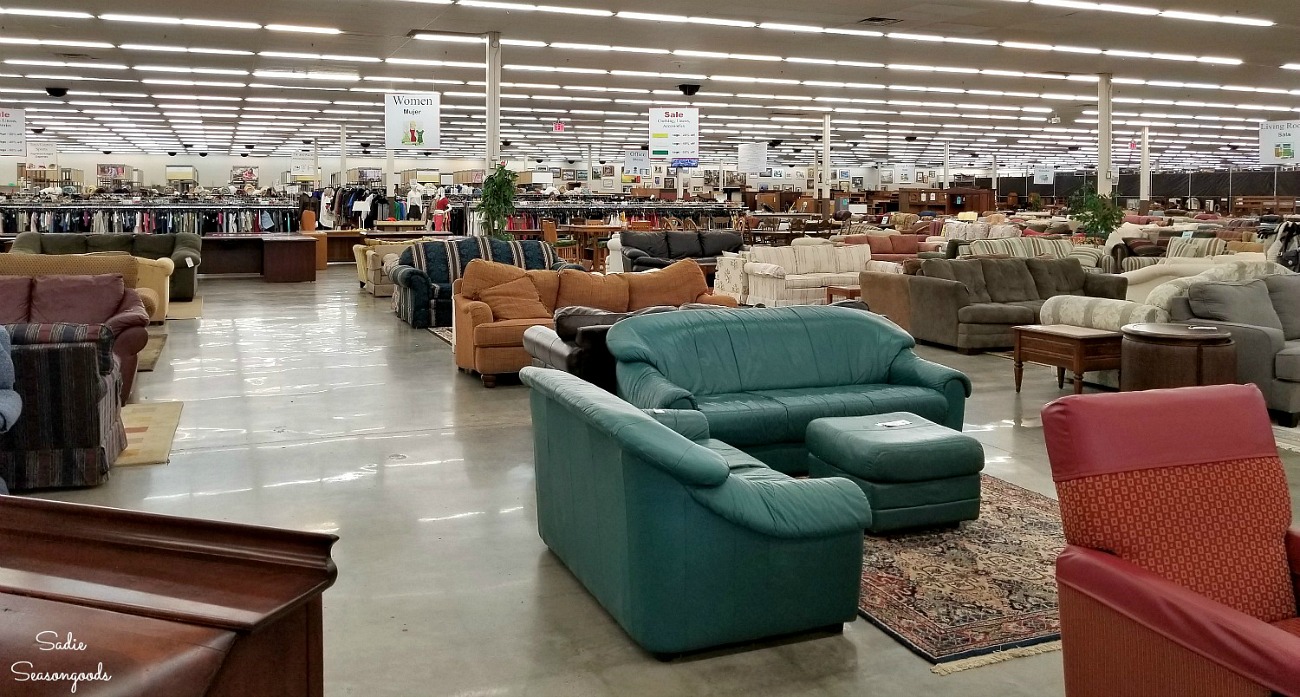 Everything But Grannies Panties
Rounding out or junkin' adventure at the cheekiest-named store in all the land! This shop is a labyrinth of vintage intrigue within an old white house. It lives up to its name by offering you just about anything you can imagine- upstairs and down.
My favorite nook was the charming side porch that had an array of knick-knacks, art, books, and well, everything but Grannie's panties…just like the sign outside had promised.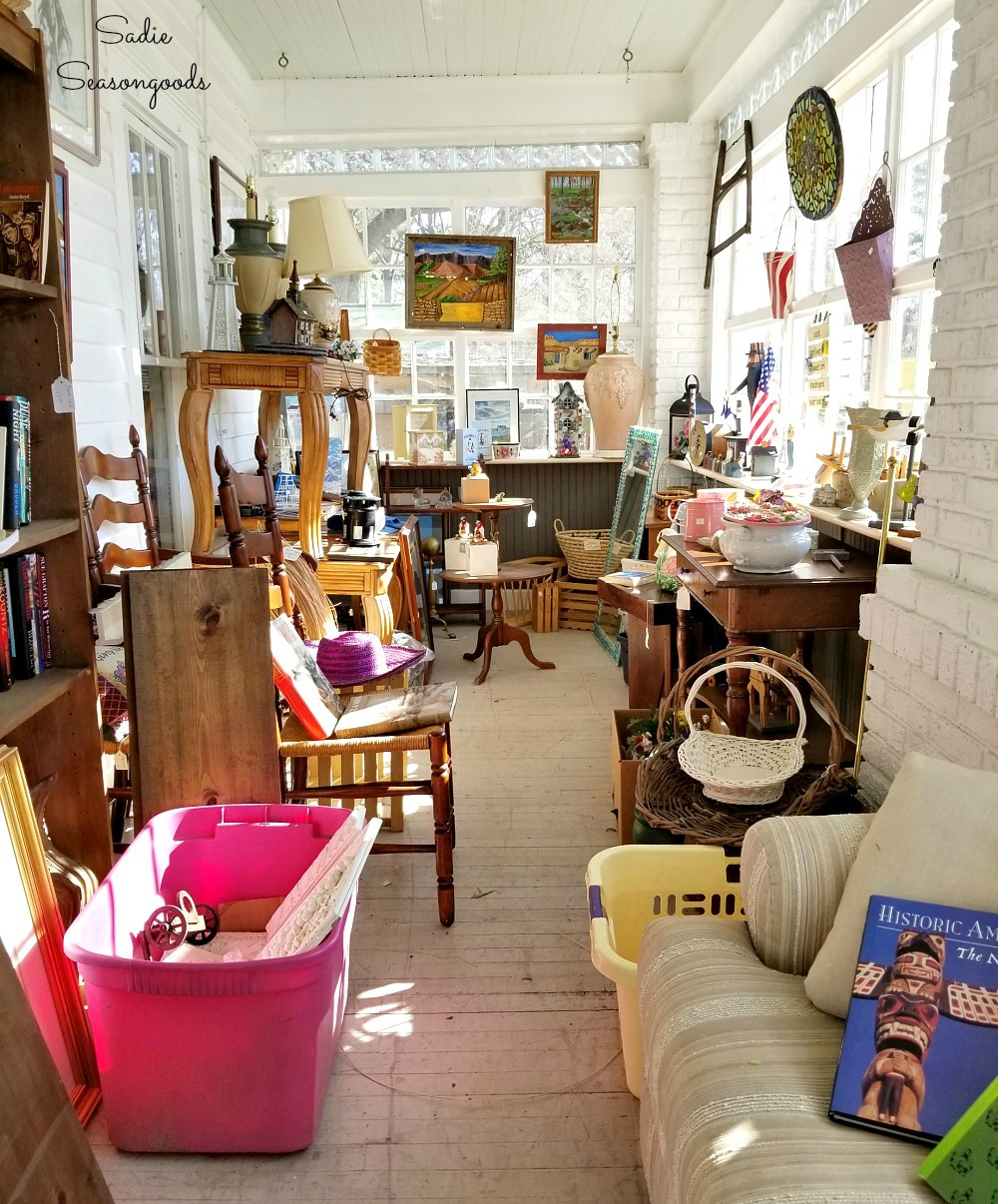 The ReUse Warehouse – UPDATE, Store is now closed.
Think of your favorite Habitat ReStore, multiply it by 1000, and then give it a near-fatal dose of steroids. THAT is what The ReUse Warehouse is…I would come back to Durham for this store alone, particularly for it's seemingly endless supply of reclaimed wood that is affordable and, well, drool-worthy. And their salvaged home supplies (doors, windows, hardware, etc.) is the icing on an already delicious cake.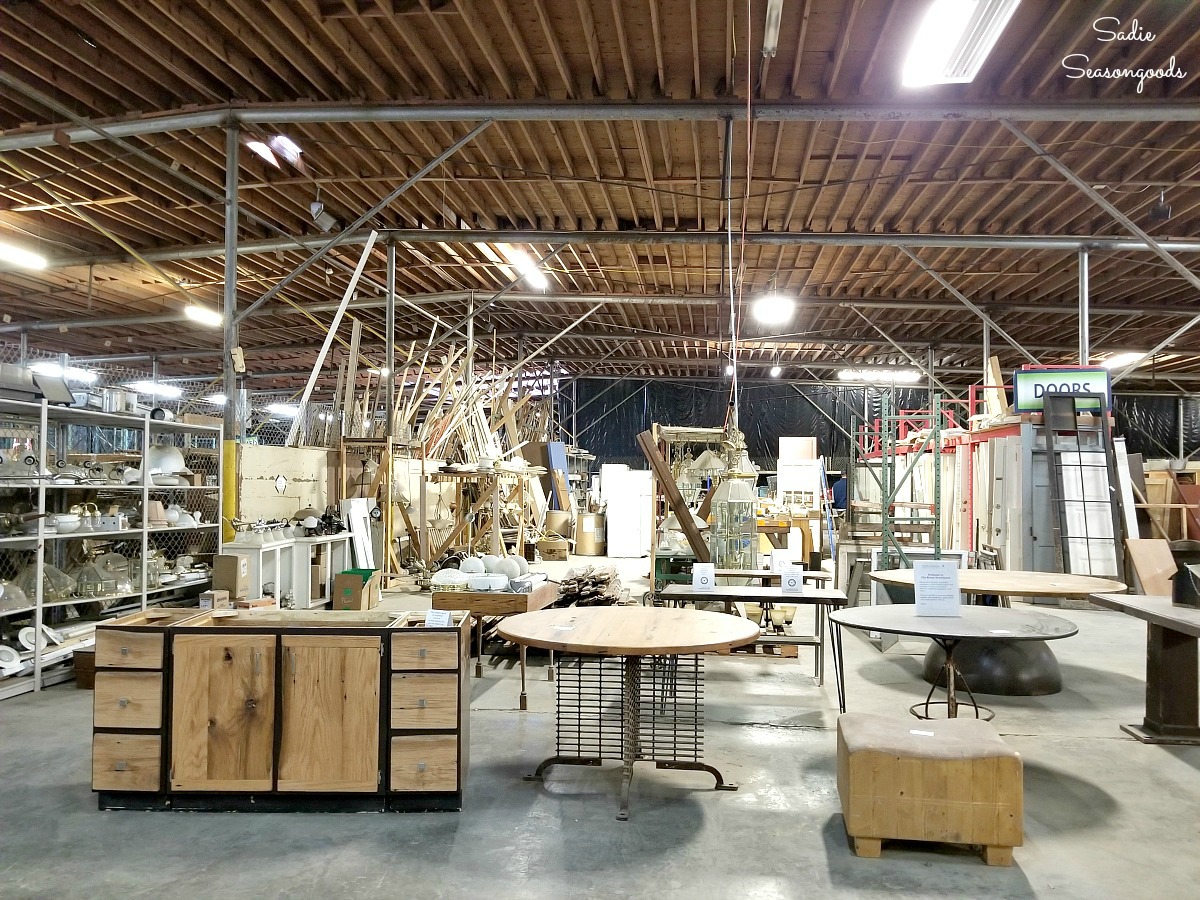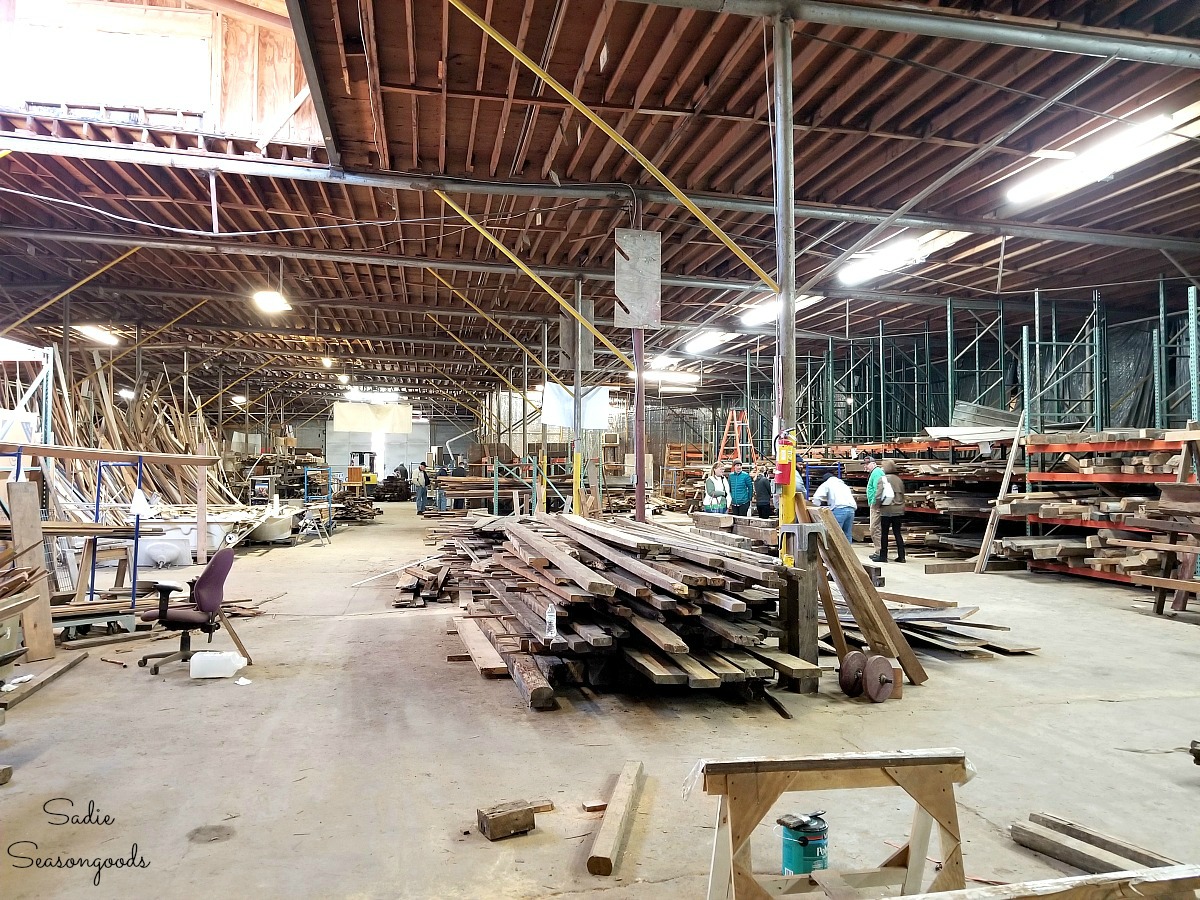 *****
Moral of the story? I have a little city-crush on Durham now…I can't even imagine living here with these fantastic shops just a few miles from my house. So, if you're able to come explore Durham in search of salvaged & secondhand goodies for your DIYing & decorating delight, then by all means do it! We will most definitely be back, again and again.
As you know, stores open and close all the time- and at the time this was written (February 2018), these were my favorite antiques, vintage, architectural salvage, and thrift stores in Durham, NC. Now that several years have passed, I'd love to hear your thoughts. Are there new antiques stores or thrift stores in Durham that I should check out?
And I've been junkin' in other places, too- check out all the places I've traveled to here and start planning your own junkin' journey!
Explore on!
S
Want to be notified when I publish my next upcycling project tutorial?
Subscribe to Blog via Email
Join me on Social Media:
PIN ME!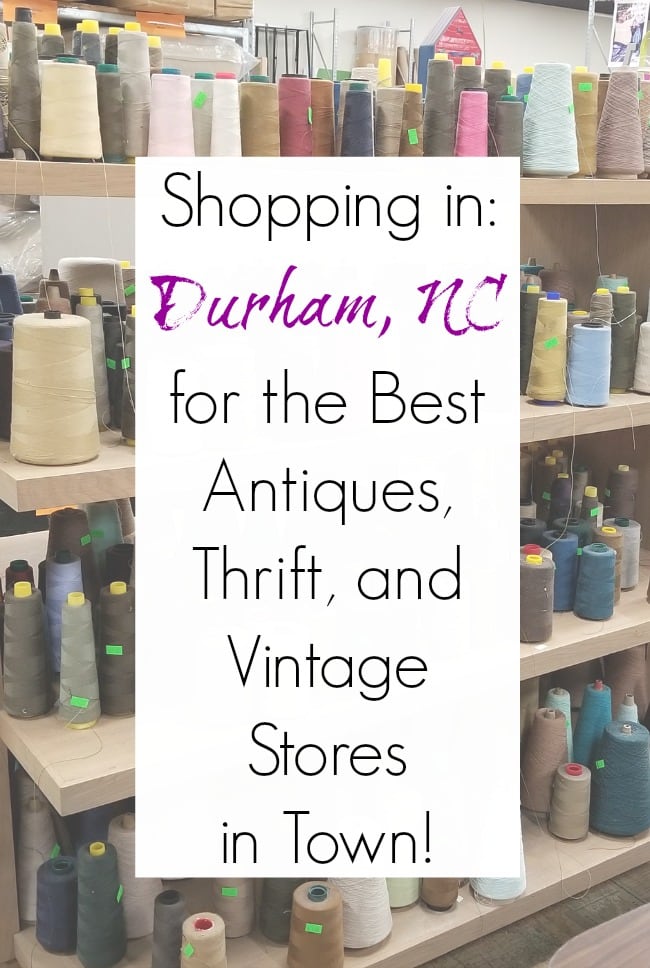 Sarah Ramberg is the owner of Sadie Seasongoods, a website that celebrates all things secondhand. From upcycling ideas and thrifted decor to vintage-centric travel itineraries, Sadie Seasongoods is a one-stop shop for anyone who loves thrifting and approachable repurposing ideas. Sarah is also the author of "Crafting with Flannel" and has been featured in numerous media outlets and magazines.