Time again for another one of my junkin' road trips, and this time I decided to do some shopping in Chattanooga, TN. And of course, the type of shopping I'm interested in is antiques, vintage, architectural salvage, and thrift stores in Chattanooga, and I've gathered up my favorites to share with you!

*****
Shopping in Chattanooga, TN
This was the first shop we hit on our adventure, which set the bar awfully high for the shops that followed. The Refindery is equal parts architectural salvage and retro/vintage home goods…so you really get the best of both worlds! I oohed and ahhed over salvaged bits, but found treasures throughout the store. I didn't snap a pic, but I finally found an awesome vintage plaid thermos to add to my holiday décor- huzzah!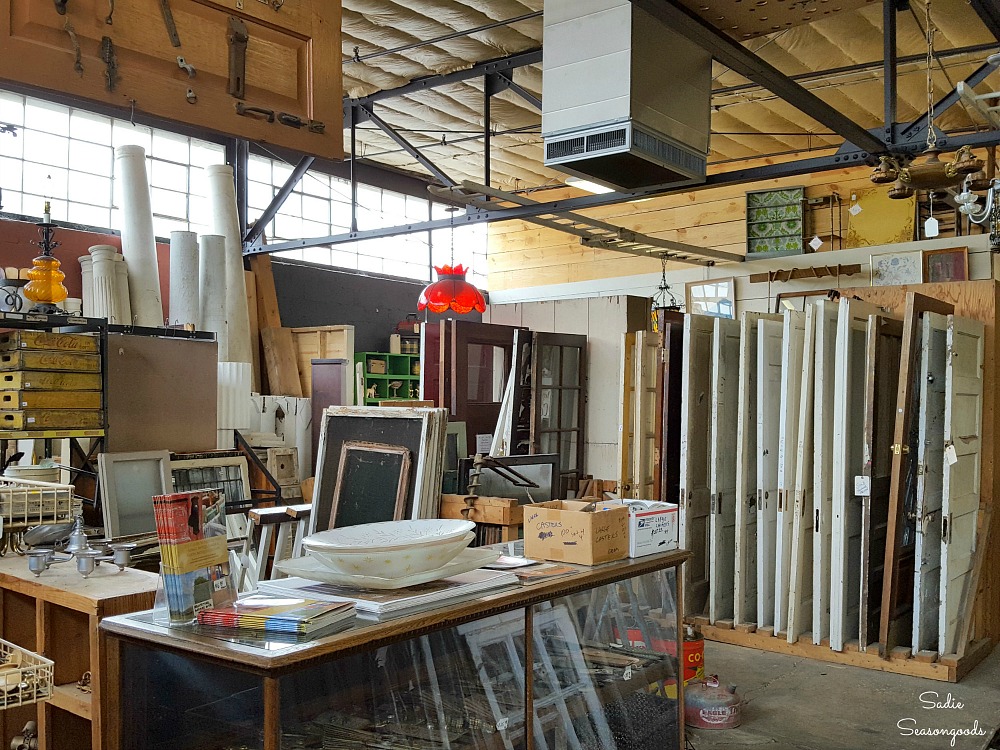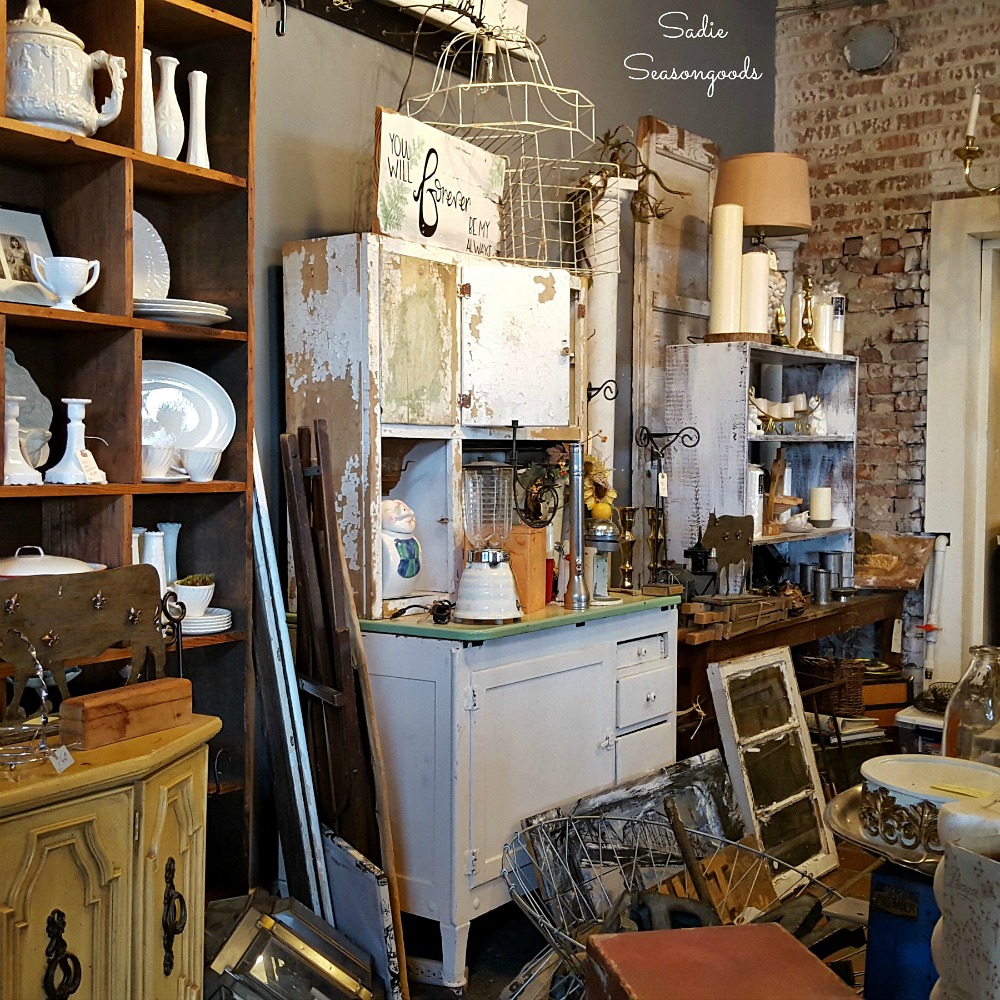 Vinterest has been on my radar for a number of years now, and was one of the "hooks" that spurred my roadtrip to Chattanooga, TN. And I was NOT disappointed! This is a fun shop if your aesthetic is shabby/cottage with a touch of farmhouse thrown in for good measure. Lots of painted furniture and vintage elements throughout the store- as well as décor inspiration, which is always a good thing.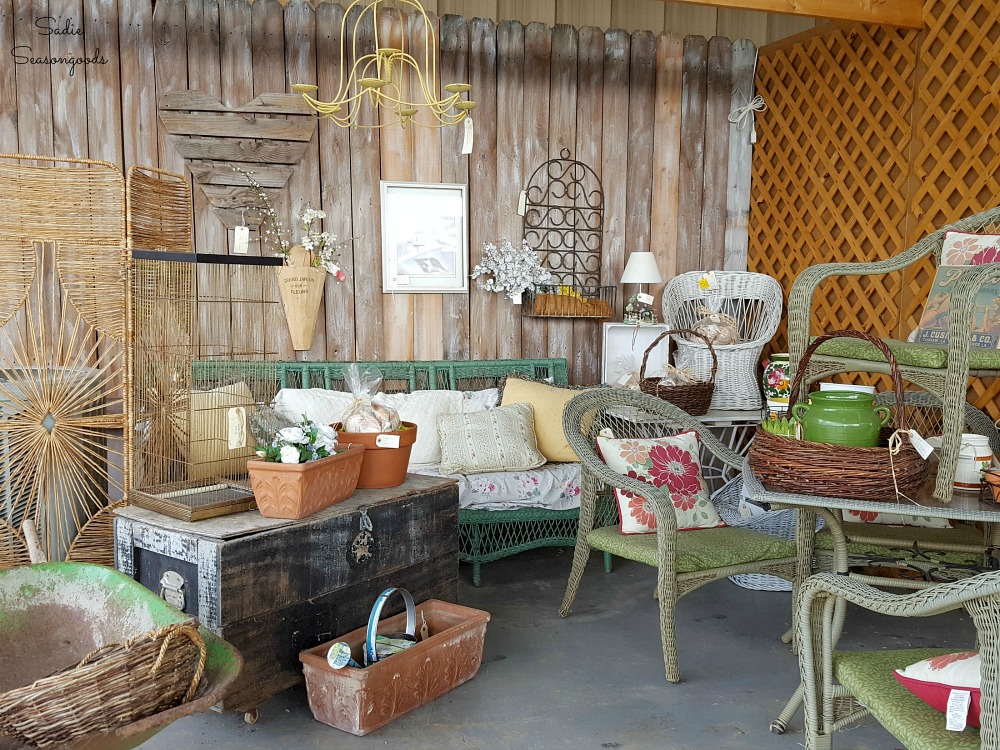 Friends, what's a junkin' journey without an animal-based charity shop?? Y'all know I seek them out wherever I go- and Chattanooga, TN was no exception! So, we checked out this local humane society shop and I'm happy to report that it's a winner! A nice mix of housewares and clothing for sure, but it was the wall of handbags that made me most excited.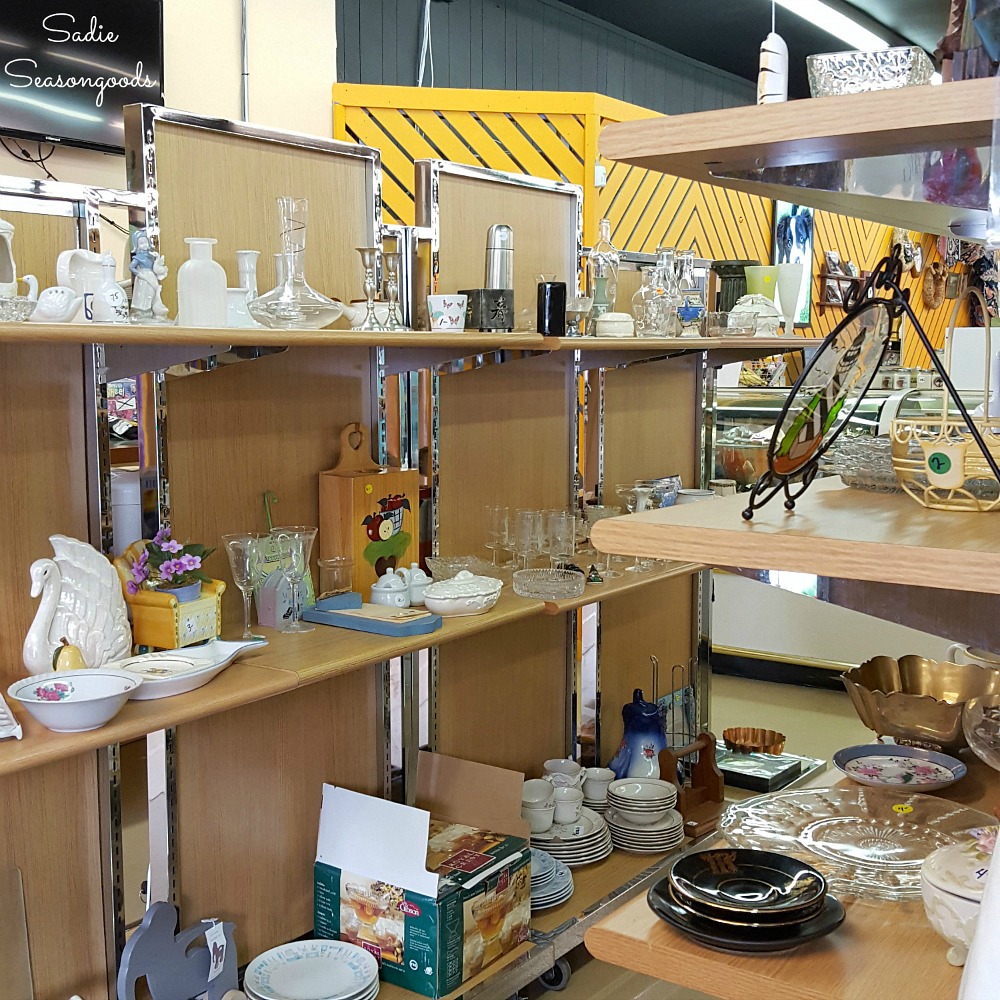 This store was probably the "October Surprise" of the trip- I didn't have any expectations for it but it seriously BLEW ME AWAY. It is definitely for furniture shopping- which we aren't in the market for right now, booo!- and the prices are absolutely phenomenal. Mr. Seasongoods has already stated that this shop was worth the trip alone and when we ARE in the market for furniture, he says we'll be coming here first.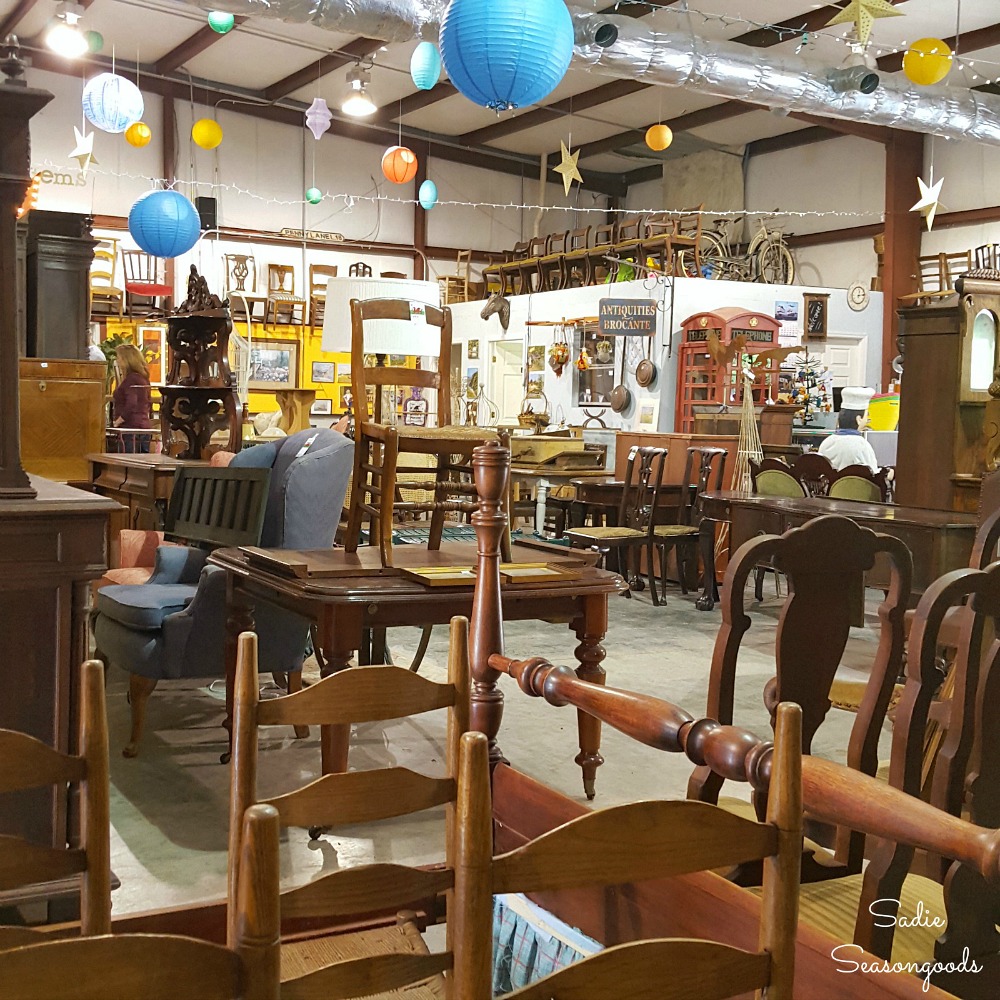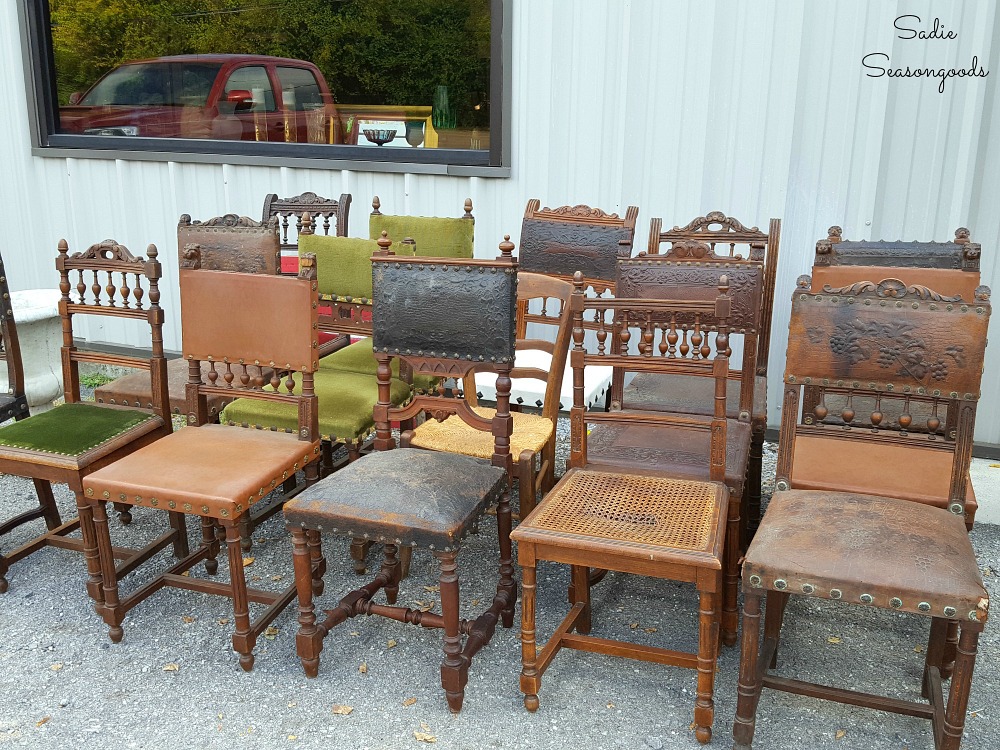 Estate of Confusion – Closed in 2017
Gosh, I just love the name of this store…and it describes it perfectly. This is hardcore architectural salvage- and by that I mean, watch your step! I think it was the selection of metal elements that was most intriguing for me- trellises, gates, etc.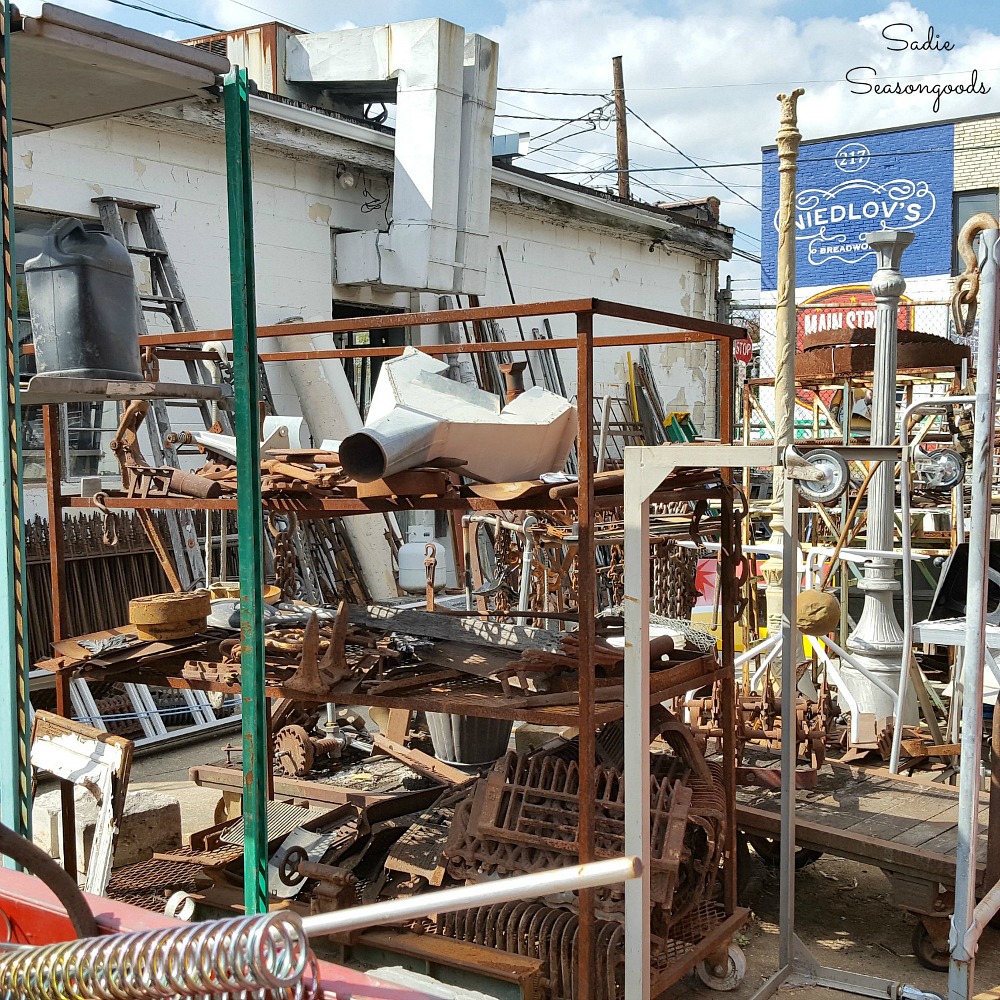 Definitely an interesting adventure in and of itself if you're ever near downtown Chattanooga.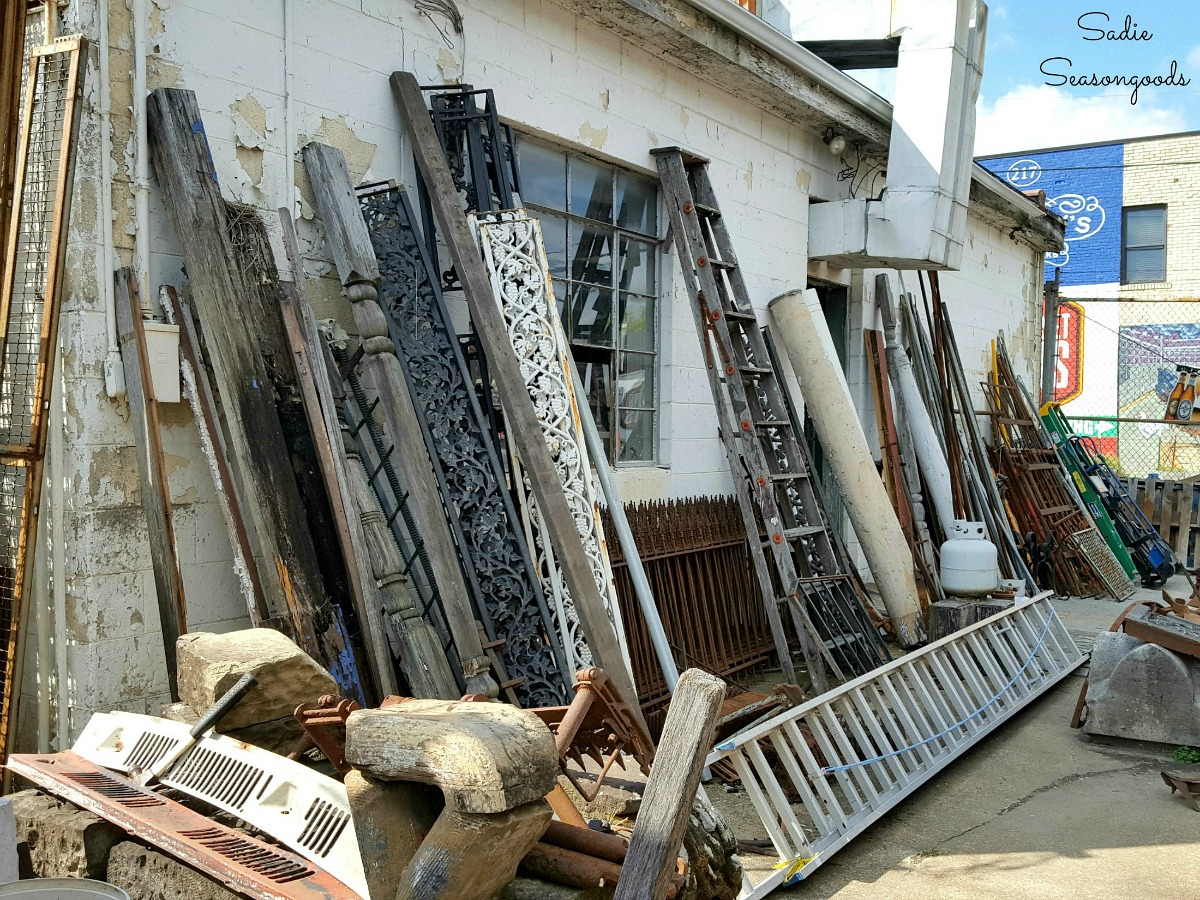 ******
As you know, stores open and close all the time- and at the time this was written (October 2016), these were my favorite antiques, vintage, architectural salvage, and thrift stores in Chattanooga, TN. Now that several years have passed, I'd love to hear your thoughts. Are there new antiques stores or thrift stores in Chattanooga that I should check out?
And I've been junkin' in other places, too- check out all the places I've traveled to here and start planning your own junkin' journey!
Explore on!
S
Join me on Social Media:
Sarah Ramberg is the owner of Sadie Seasongoods, a website that celebrates all things secondhand. From upcycling ideas and thrifted decor to vintage-centric travel itineraries, Sadie Seasongoods is a one-stop shop for anyone who loves thrifting and approachable repurposing ideas. Sarah is also the author of "Crafting with Flannel" and has been featured in numerous media outlets and magazines.