Asheville, NC is one of my favorite day trips. It's not too far away from where I live, and hosts a number of destinations that my husband and I both love. And I completed a Junkin' Journey on Asheville early in my blogging days, but over the years, that post has gotten severely outdated.
Several of the shops that I included in my original post had closed, which is always a risk when I publish a Junkin' Journey. But I decided that the time had come for me to start fresh!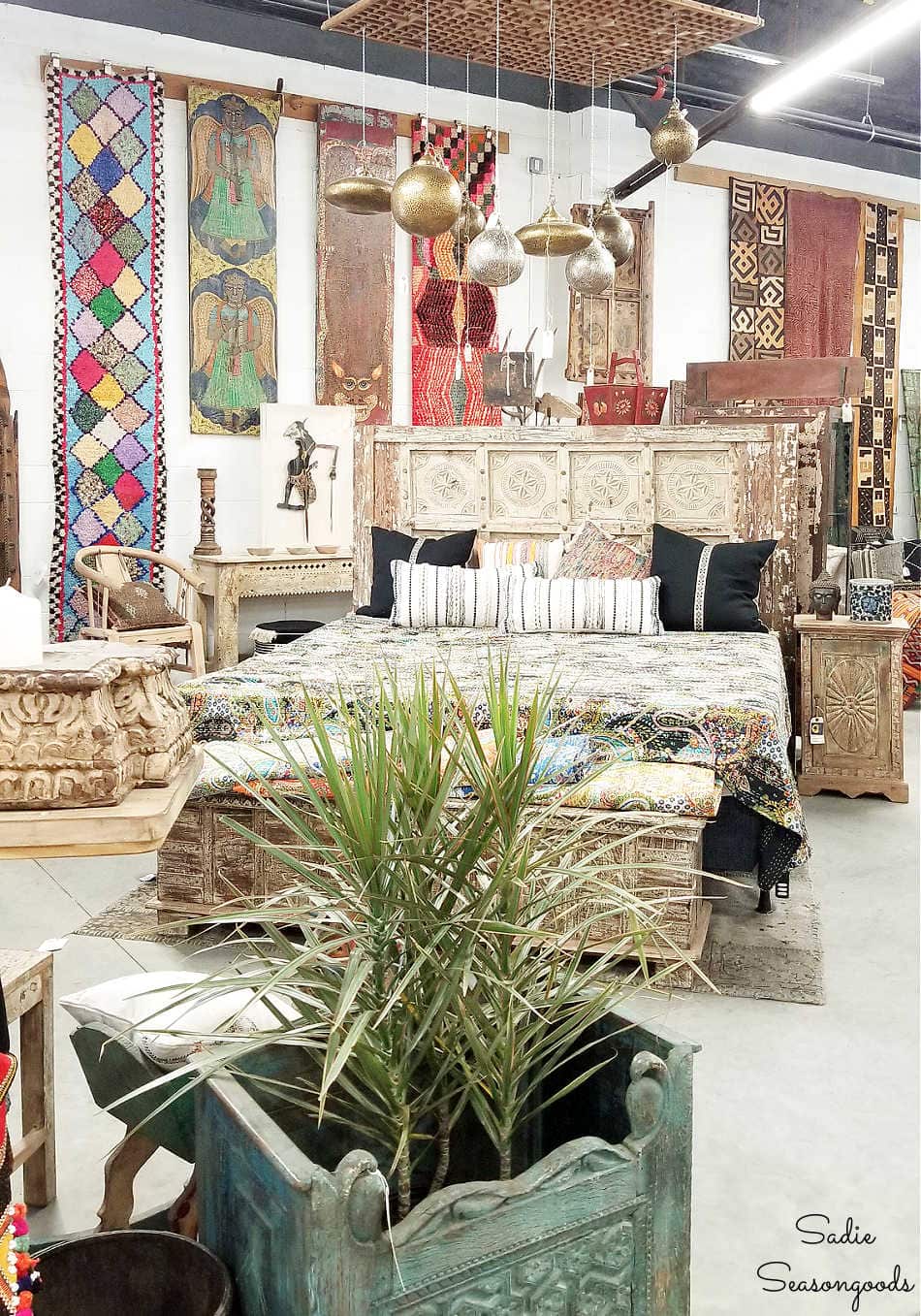 I gathered a brand new list of shops – some of my long time favorites as well as some new ones.
With list in hand, I headed into the mountains to check out the thrift stores, antiques shops, and architectural salvage yards in Asheville, NC.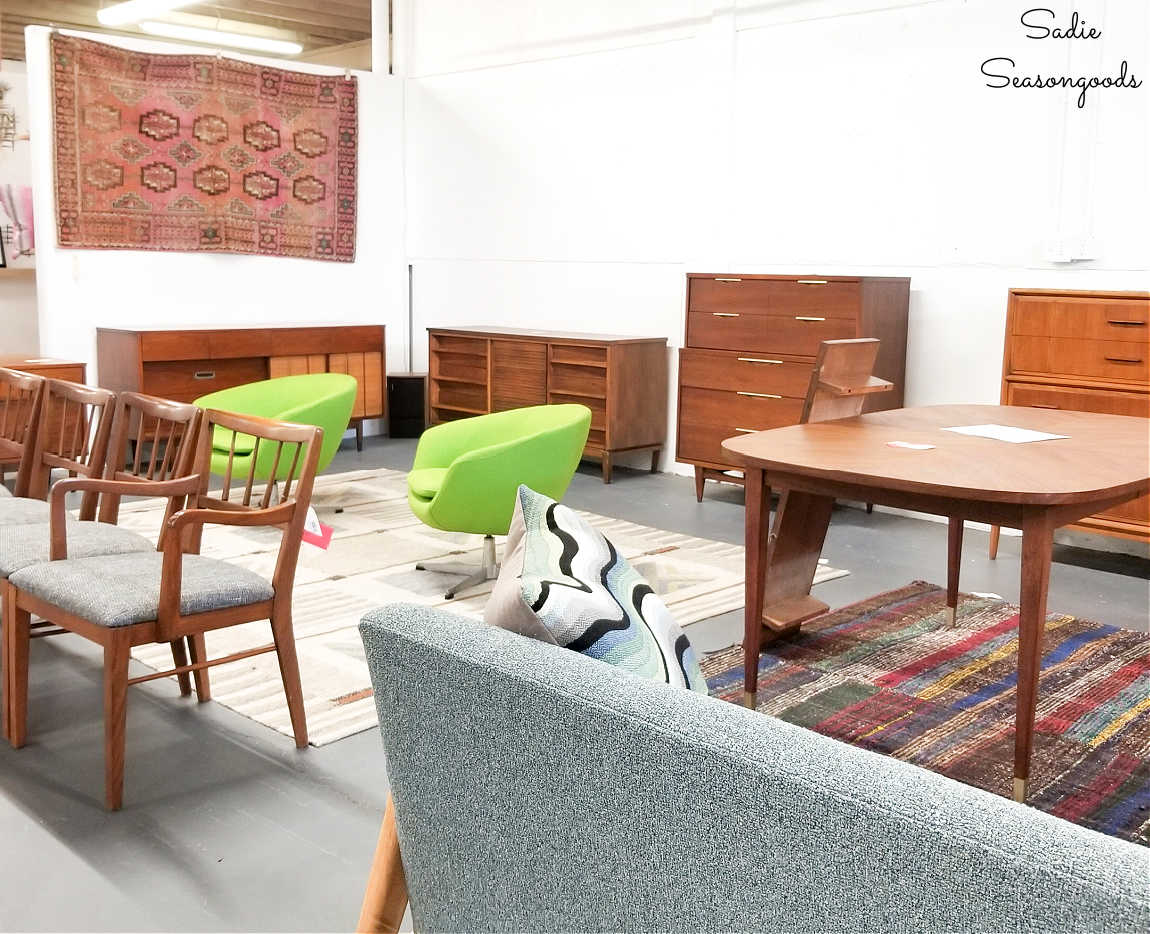 Ready to see where I went and what my favorites were?
*****
Antiques and Thrift Stores in Asheville
Given my love of architectural salvage, it's no surprise that I was like a heat seeking missile to this new-to-me store. It's actually located a bit outside of Asheville, NC, but close enough to include. And it did not disappoint for an upcycler like me. The actual shop is quite charming with plenty of hardware, light fixtures, and nicer salvage pieces (mantels, tubs, etc.).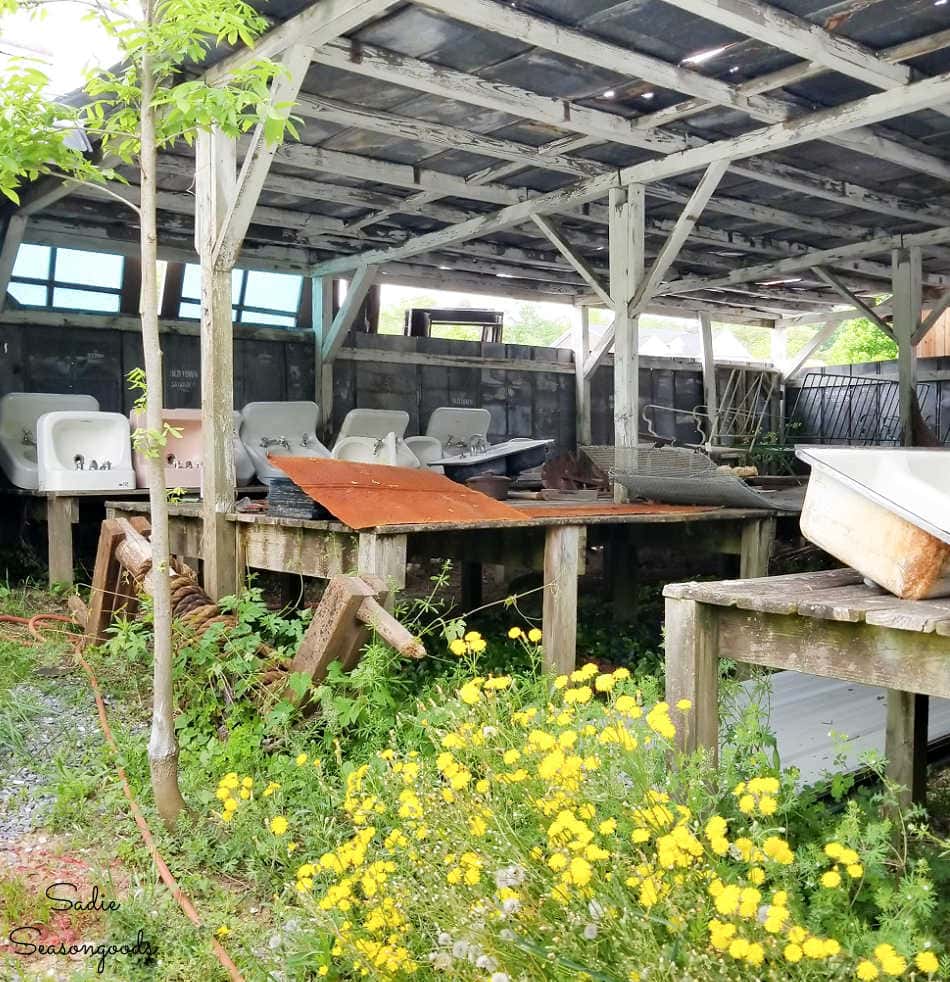 But it's the yard out back that really got my junkin' motor running. Plenty of salvaged wood…chippy tin tiles…and other future projects were waiting (in patches of wildflowers, no less) to be discovered and cherished!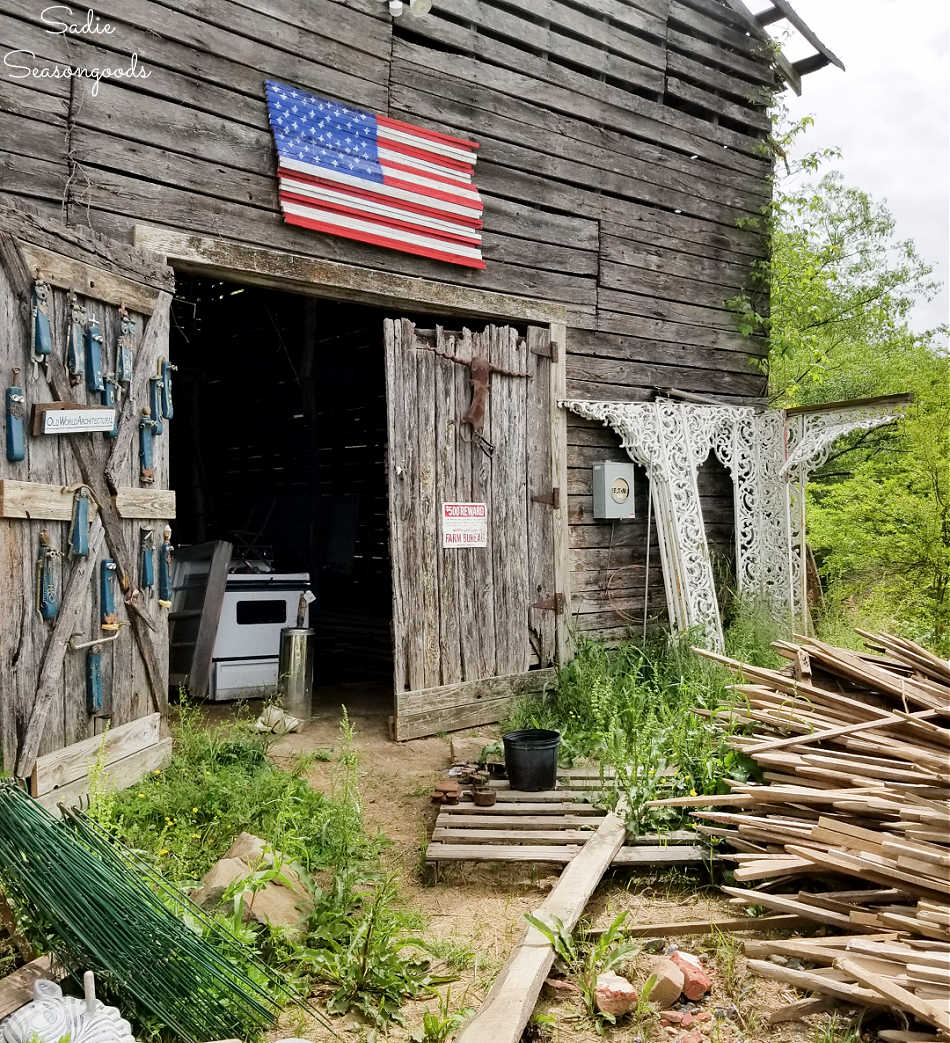 There are not one, not two, but THREE thrift stores in Asheville, NC that benefit various animal welfare groups. And Second Chances Thrift Store is one of them. This shop benefits Brother Wolf Animal Rescue, which does TREMENDOUS work in Asheville and the region, so I always make sure I carve out time for a quick drop-in.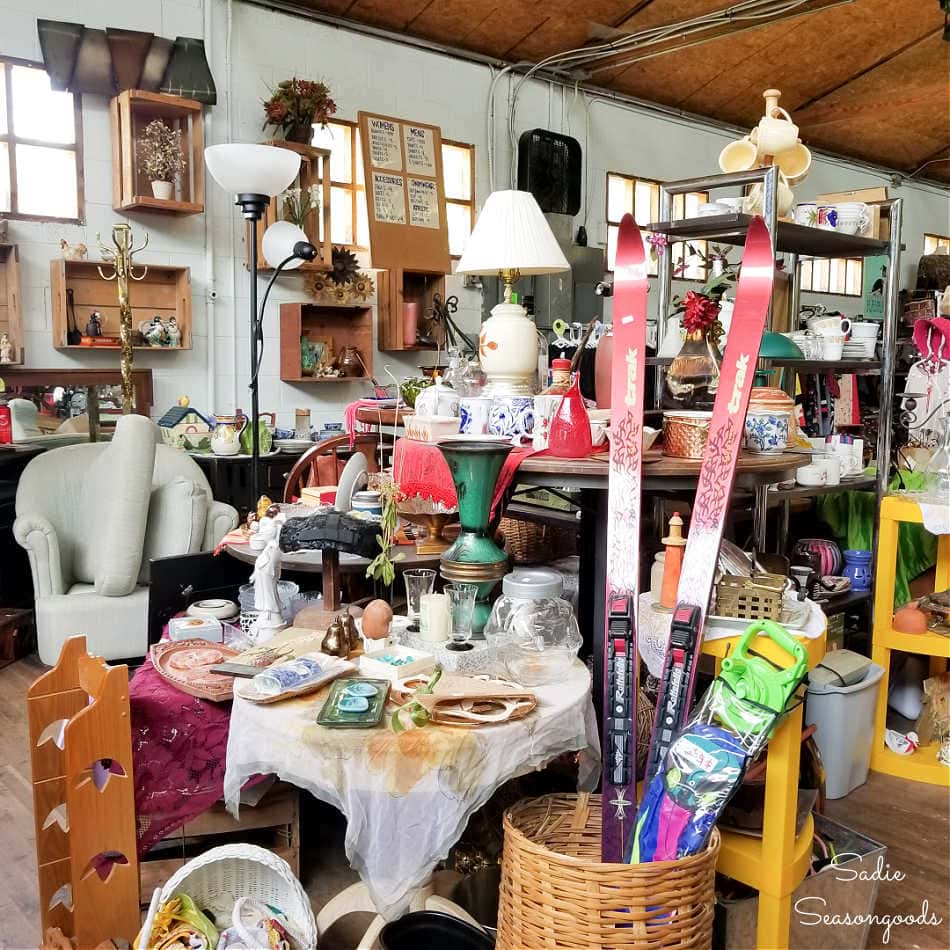 Criteria to make "Sadie's Favorite Thrift Shops List" always include (1) benefits animal charities, and (2) tons of housewares or project pieces, and Second Chances checks off both those requirements in spades.
Now that our home decor style has shifted into the mid century modern realm, we're always on the hunt for great MCM shops. And aren't we lucky that Asheville has a terrific resource for mid century decor?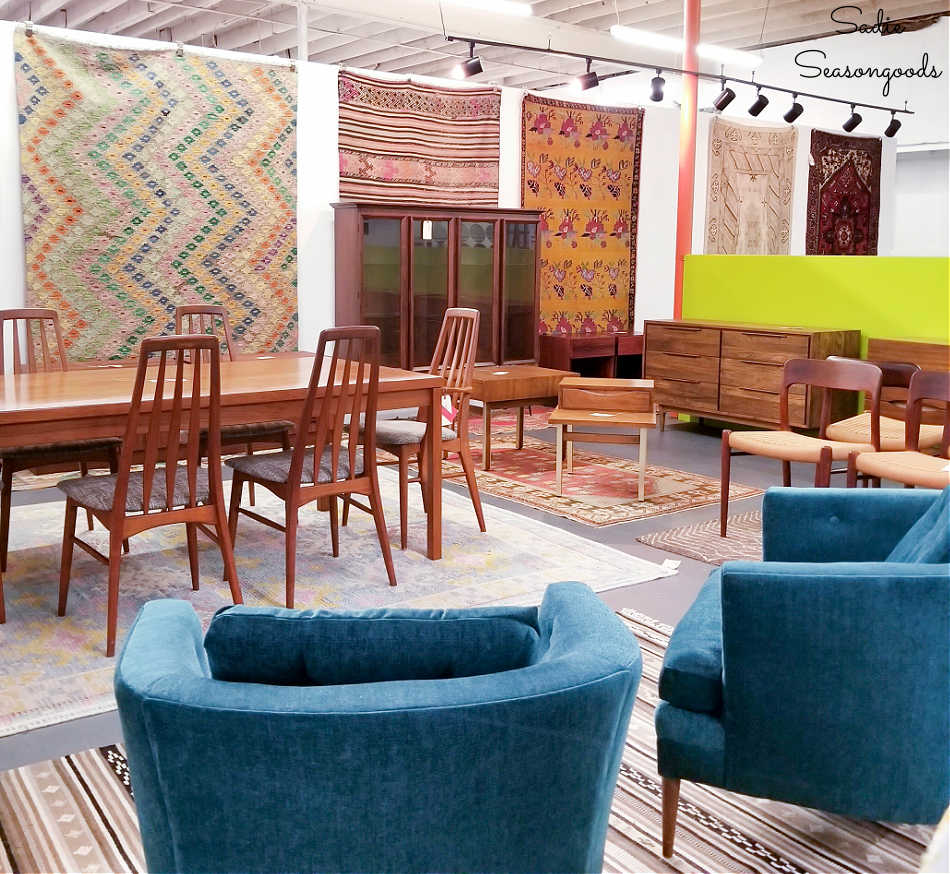 Atomic Furnishing & Design has a fantastic selection of mid century furniture, home decor, and local artwork, as well. We actually just added to our living room with a coffee table we purchased from Atomic!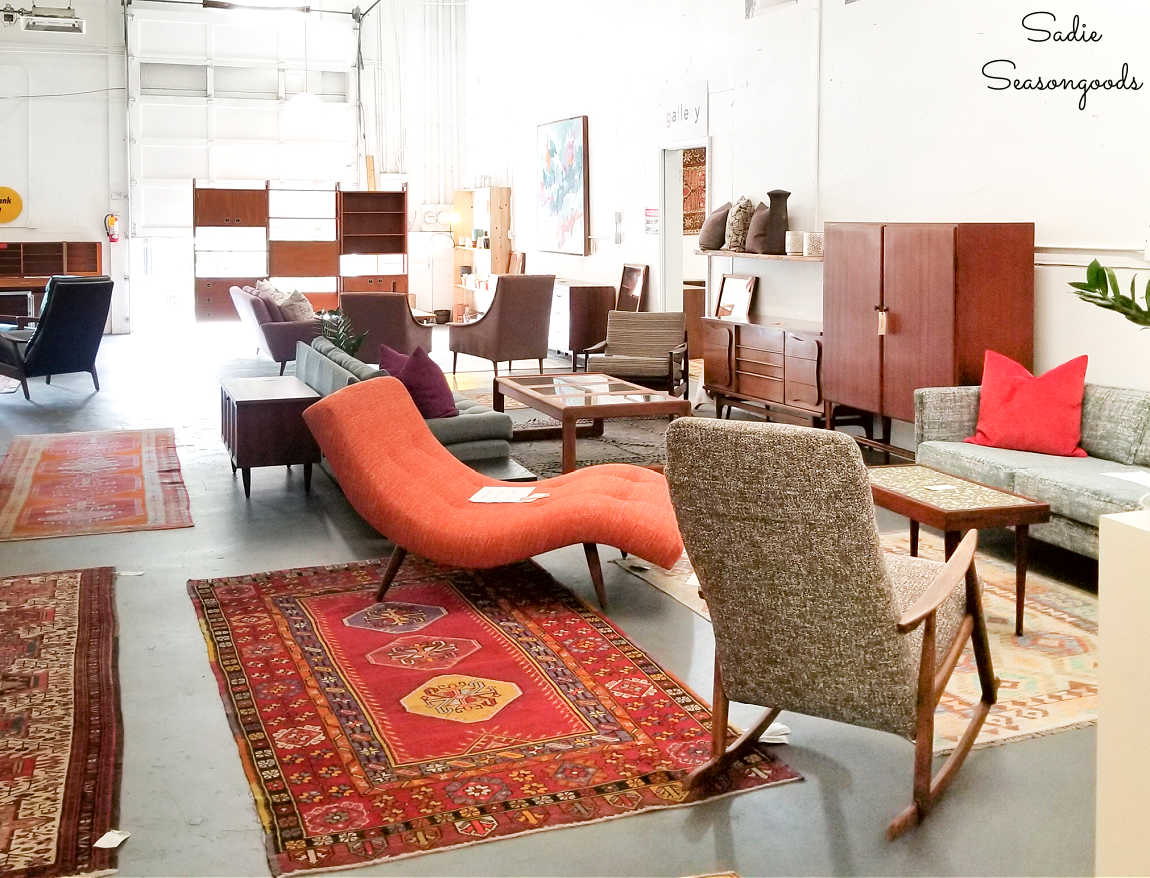 Animal Haven of Asheville Thrift Shop
Another favorite animal welfare-based charity shop of mine is the Animal Haven of Asheville Thrift Shop. It's located off the beaten path, but is well worth a quick jaunt to explore.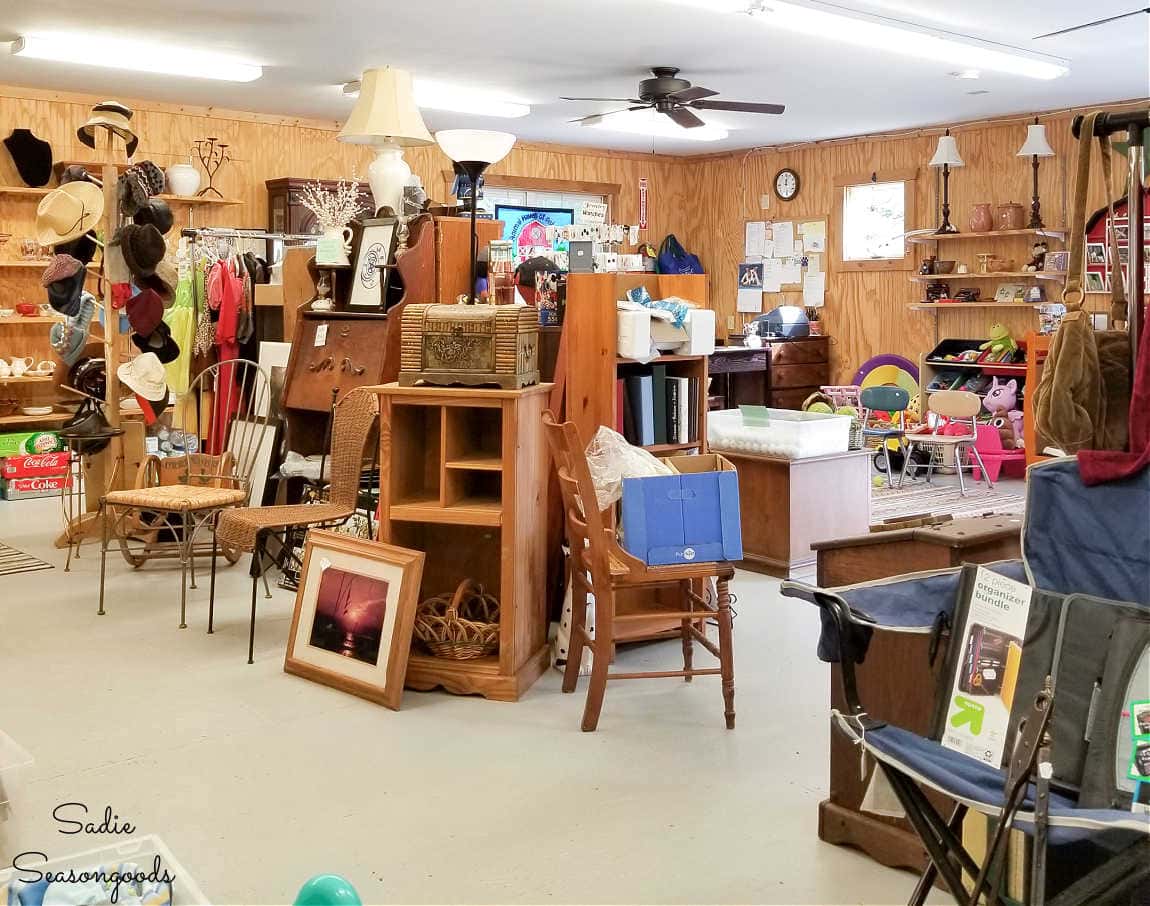 The shop is located in a quaint building adjacent to the animal rescue, and is filled to the brim with treasures. I always make a beeline for the front-and-center display which is frequently rotated and often features their more unique and/or vintage treasures.
Marquee is one of the most fantastical stores I've ever been to. A relative newcomer to the vintage (and art) scene in Asheville, it's quite the destination for unique vintage decor and amazing artwork.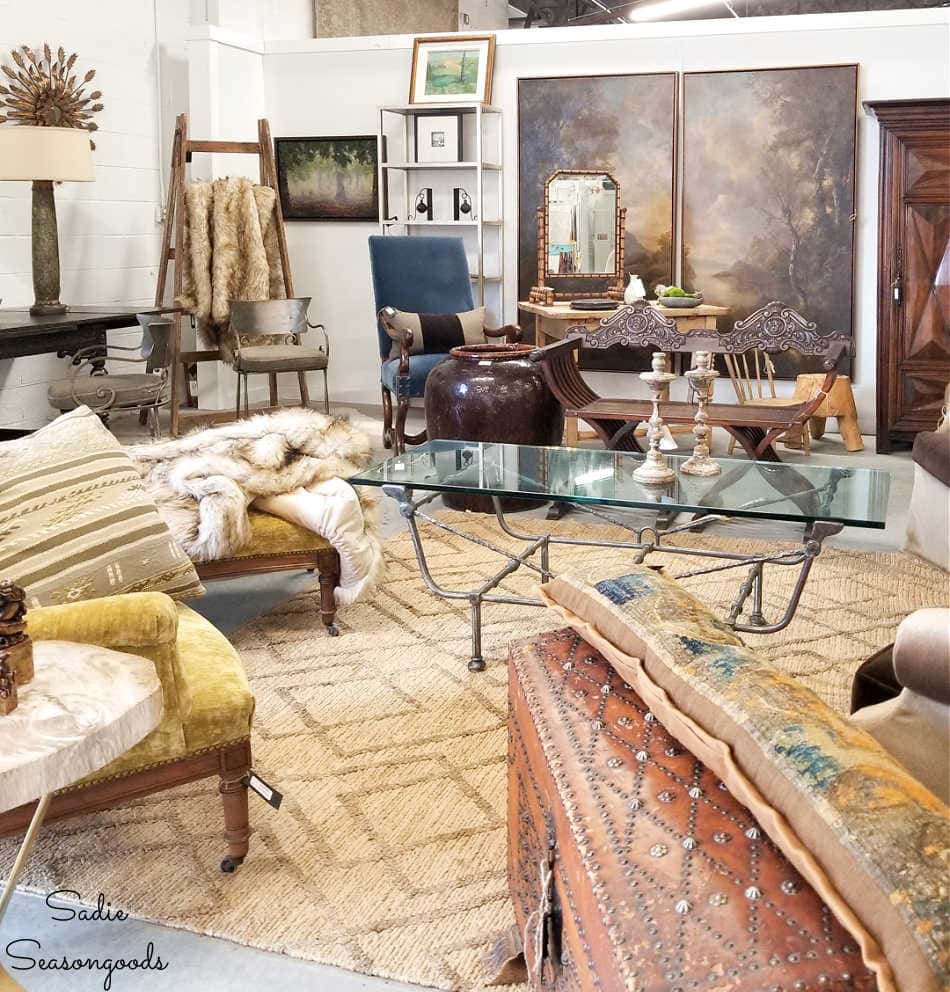 When it comes to our own home, I always want to shop secondhand OR one-of-a-kind. Which means a shop like Marquee- with both antiques and original artwork- is like a dream come true for a shopper like me!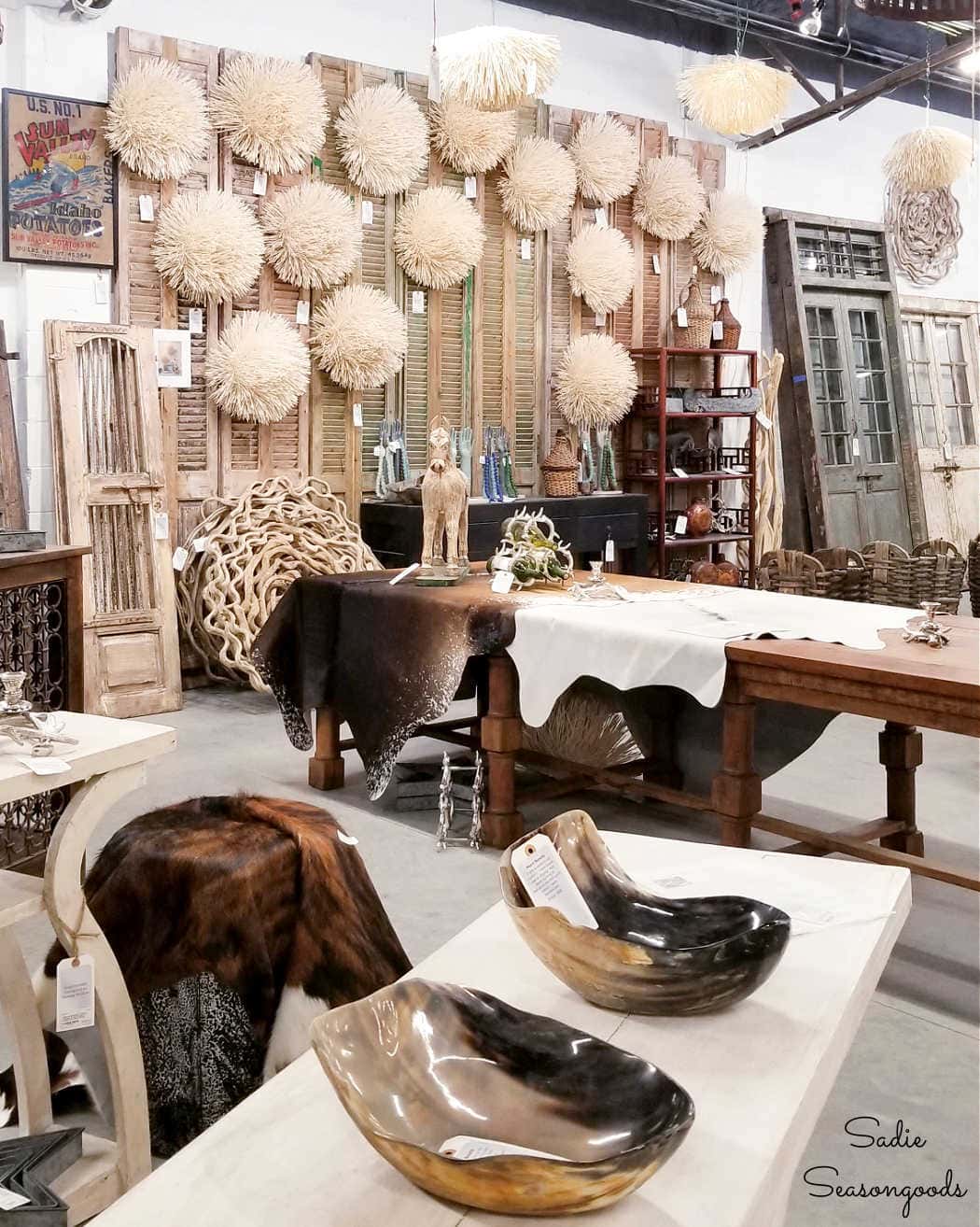 If you end up going to Second Chances Thrift Store, then you'll drive past The Regeneration Station. So you might as well hit both! And, if you're anything like me, you won't be sorry you did- because there is a TON to look at here.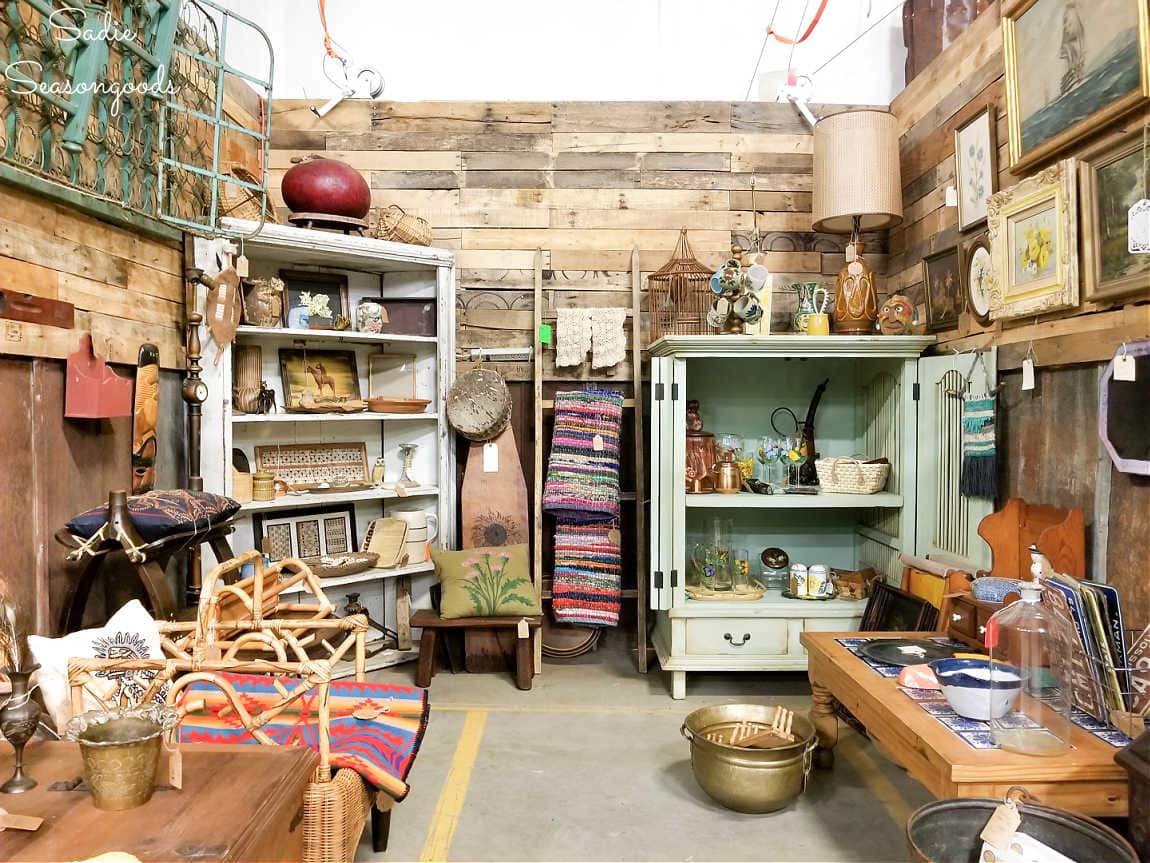 Located in a lime green warehouse, there are several aisles of curated booths to stroll past. Lovers of mid century modern or boho chic decor should definitely put this on their list. But eclectic upcyclers and farmhouse lovers should go as well.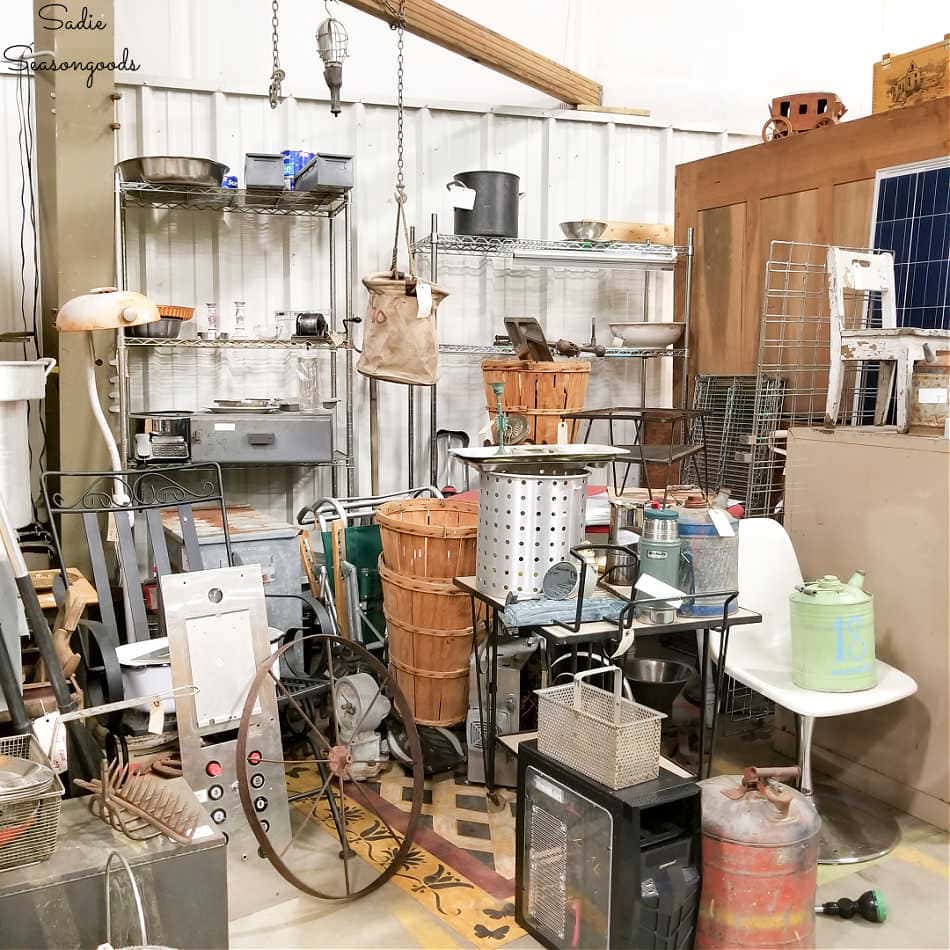 Another one of my long-time favorites for antique shopping in Asheville, NC is Screen Door. Antiques stores open and close constantly, but Screen Door has stood the test of time over many, many years.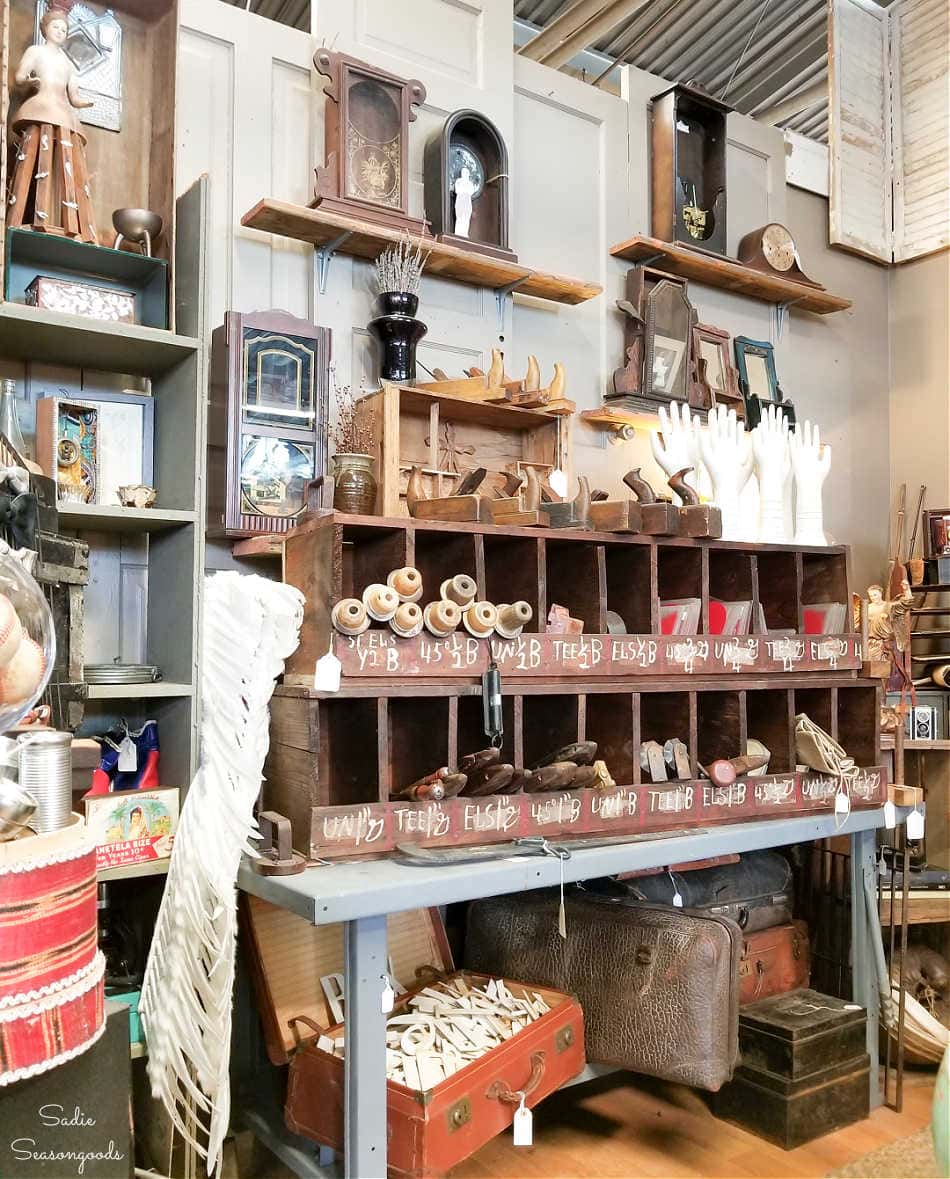 Not your average antique mall, Screen Door offers beautifully curated booths to scratch any vintage itch you may have – mid century modern, farmhouse chic, garden cottage, industrial decor, and many more.
*****
There are always a few extra shops that I want to mention to you, as well!
Whenever I find myself in Asheville, I always swing by their Habitat ReStore. It is EASILY one of the largest ReStores I've ever gone to and they have an amazing collection of used furniture and housewares. So, do yourself a favor and give it a go – but leave their vintage books alone.
JUST KIDDING – they always have some lovely vintage books for sale for bibliophiles like me.
I also enjoy Thrift Hound, which is yet another animal-welfare thrift shop in Asheville! Small but satisfying, Thrift Hound boasted all kinds of housewares for me to peruse.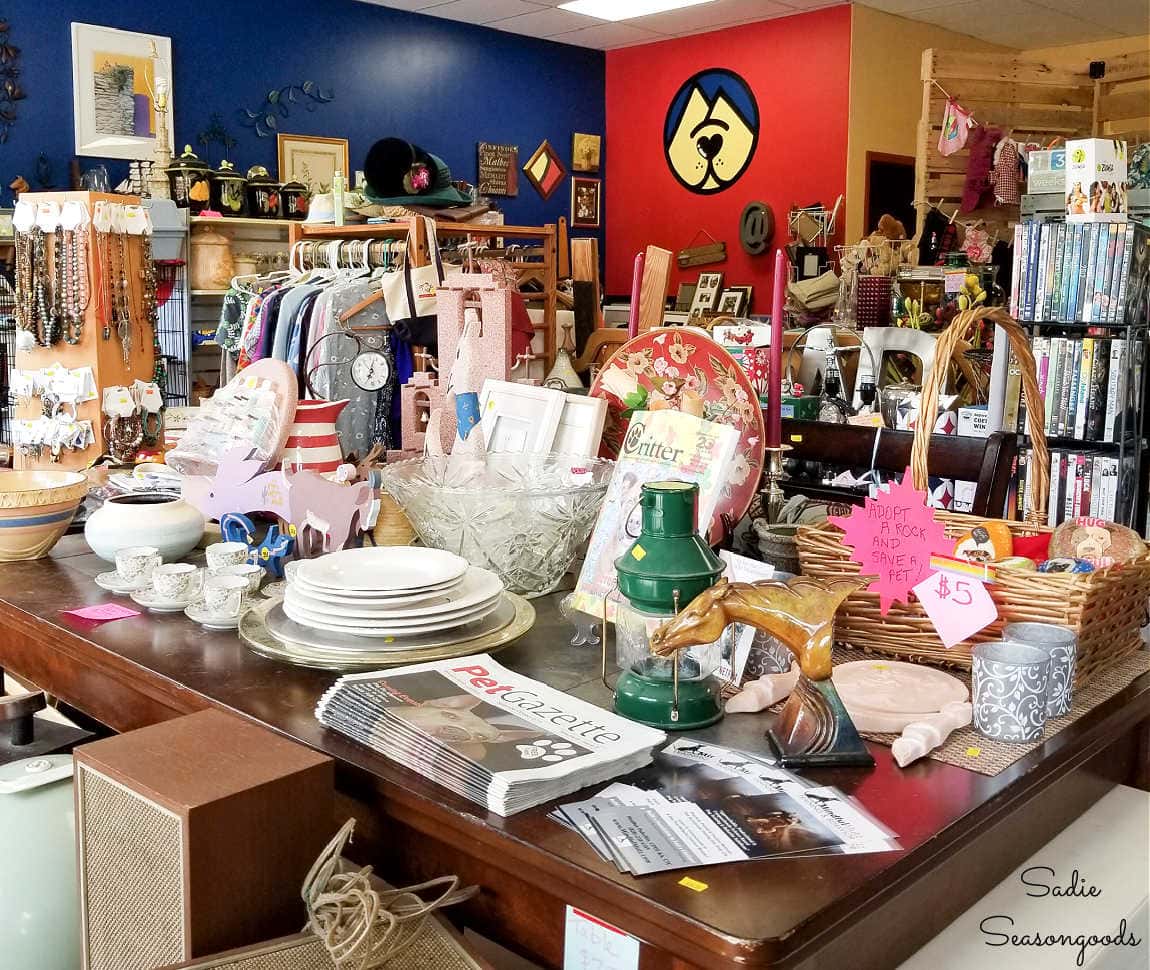 They also had plenty of vintage pieces, craft supplies, and other smalls to consider, as well.
Antique Tobacco Barn is another well-known antiques store in Asheville, as well. It is an absolutely massive place to experience and an easy place to find a treasure or two for your collection.
Another thrift store that I make an effort to swing into is the WNC Bridge Foundation Thrift Store. It always has a wide variety of housewares that are worthy of a perusal!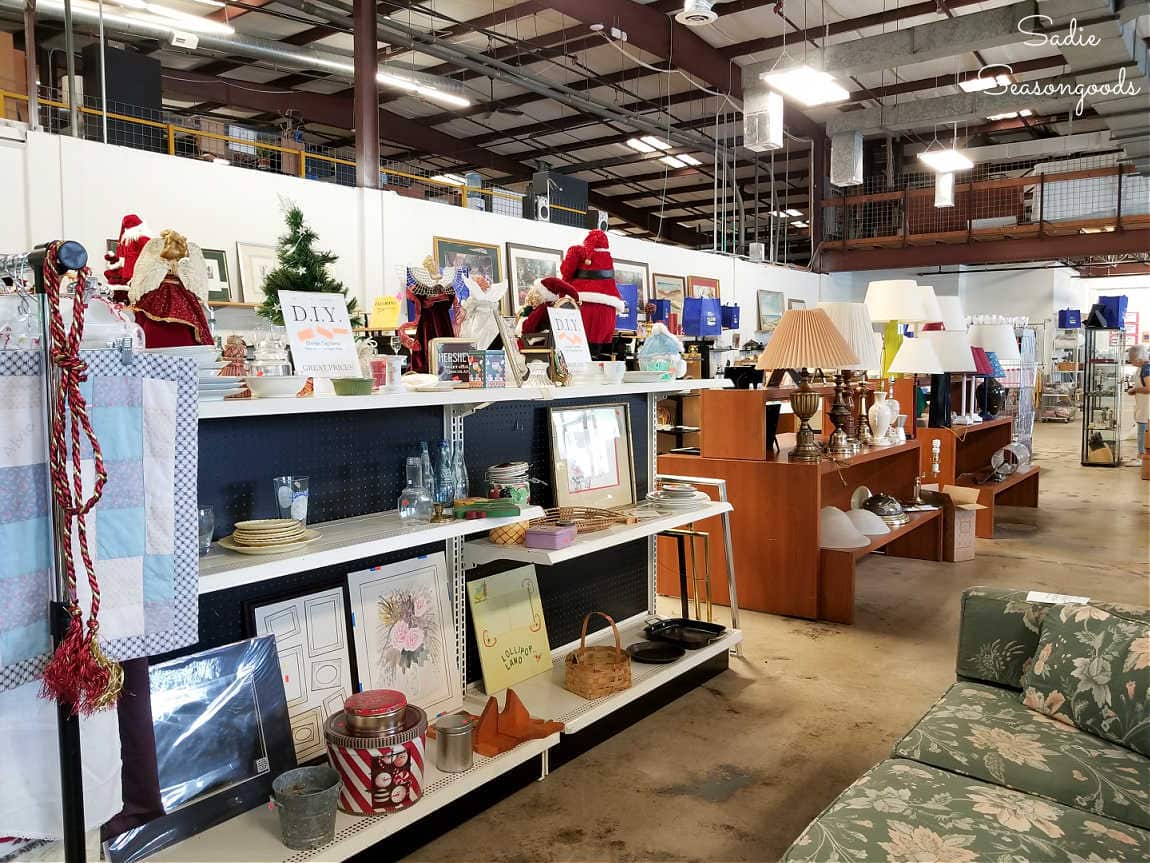 As for Asheville flea markets, I know of two: Pisgah Market and Uncommon Goods. Someday, I'll definitely check them out!
*****
My junkin' journey blog posts are never meant to be a comprehensive collection of EVERY store in a town. But rather a list of my absolute favorite ones that I recommend. I still like to ask, though – did I miss your favorite antique store or thrift shop in Asheville, NC?
And don't forget – I've gone junkin' to other places, too- check out all the places I've traveled to here and start planning your own junkin' journey!
Plus, check out all of the amazing thrift store furniture, art, and decor that we've found for our new house! Some of it came from Asheville stores I mention in this post.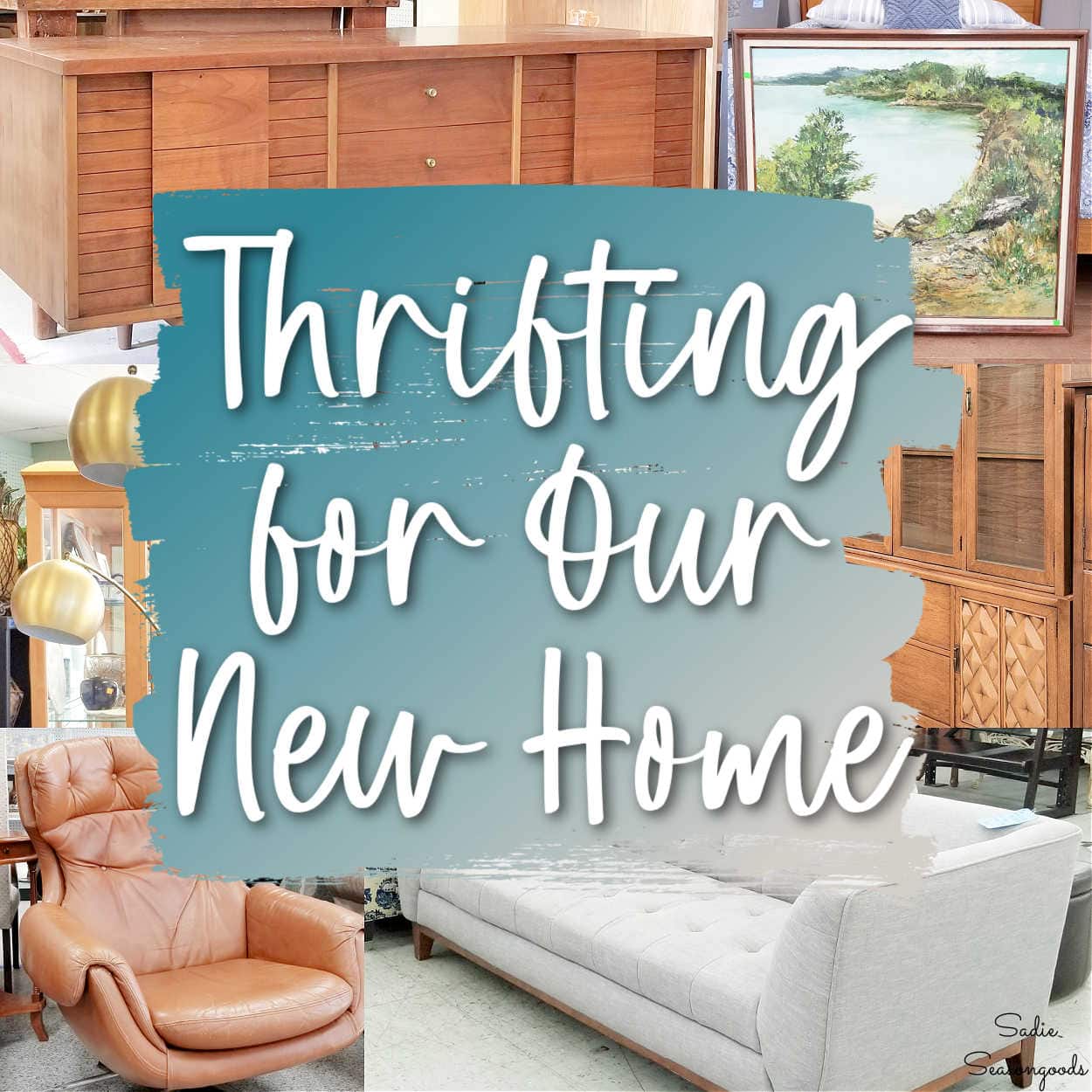 Explore on!
S
Want to be notified when I publish my next upcycling project tutorial?
Subscribe to Blog via Email
Join me on Social Media:

PIN ME!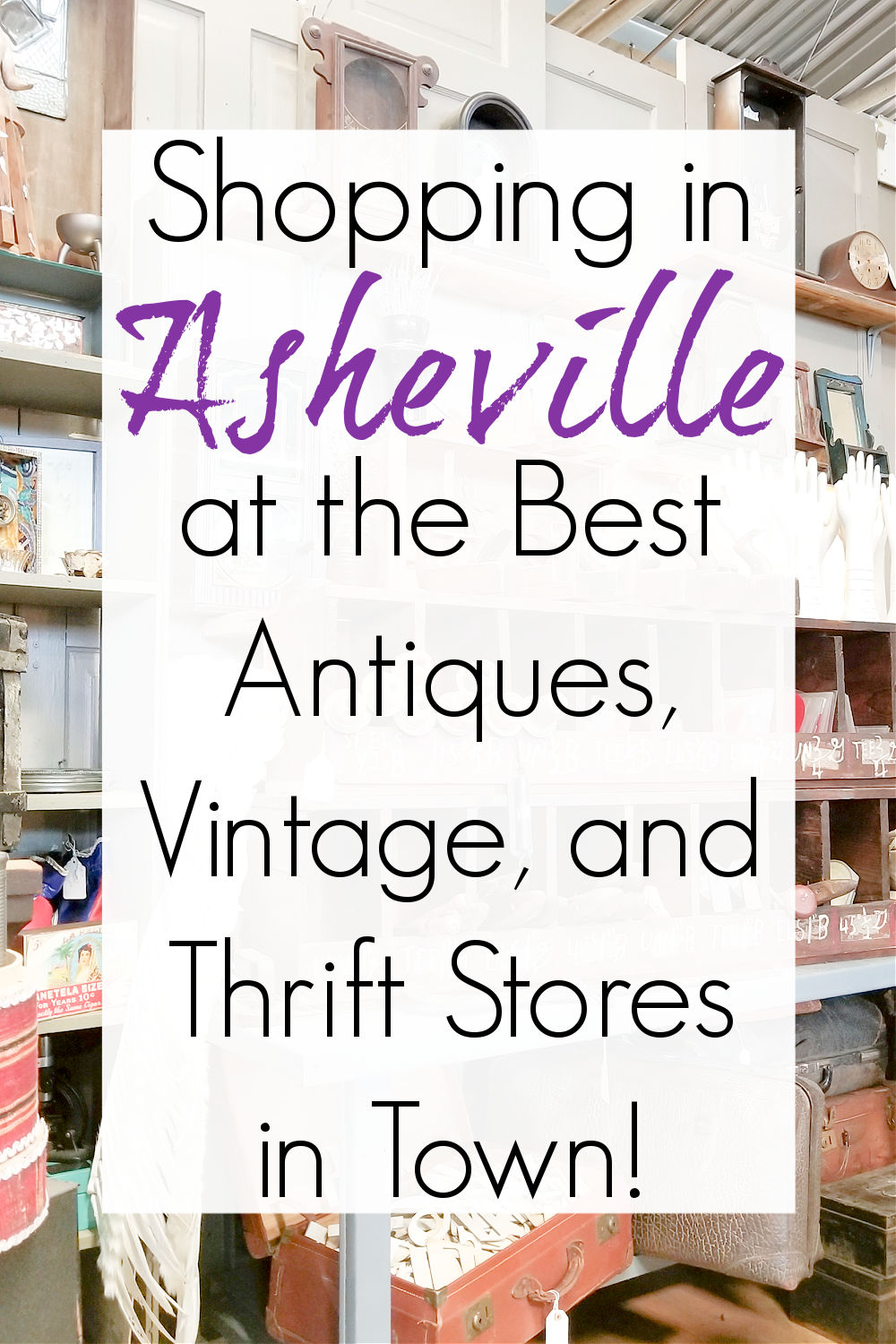 Sarah Ramberg is the owner of Sadie Seasongoods, a website that celebrates all things secondhand. From upcycling ideas and thrifted decor to vintage-centric travel itineraries, Sadie Seasongoods is a one-stop shop for anyone who loves thrifting and approachable repurposing ideas. Sarah is also the author of "Crafting with Flannel" and has been featured in numerous media outlets and magazines.