As you may remember, I have a particular fondness for the Appalachians in the fall. When the leaves on the trees wash the mountains in a perpetual sunset and "Nature's glitter" swirls and twirls behind the car as we zoom by. This time around, we didn't go too far from home and explored towns along Interstate 40 just east of Asheville, focusing on Black Mountain, NC and Marion, NC.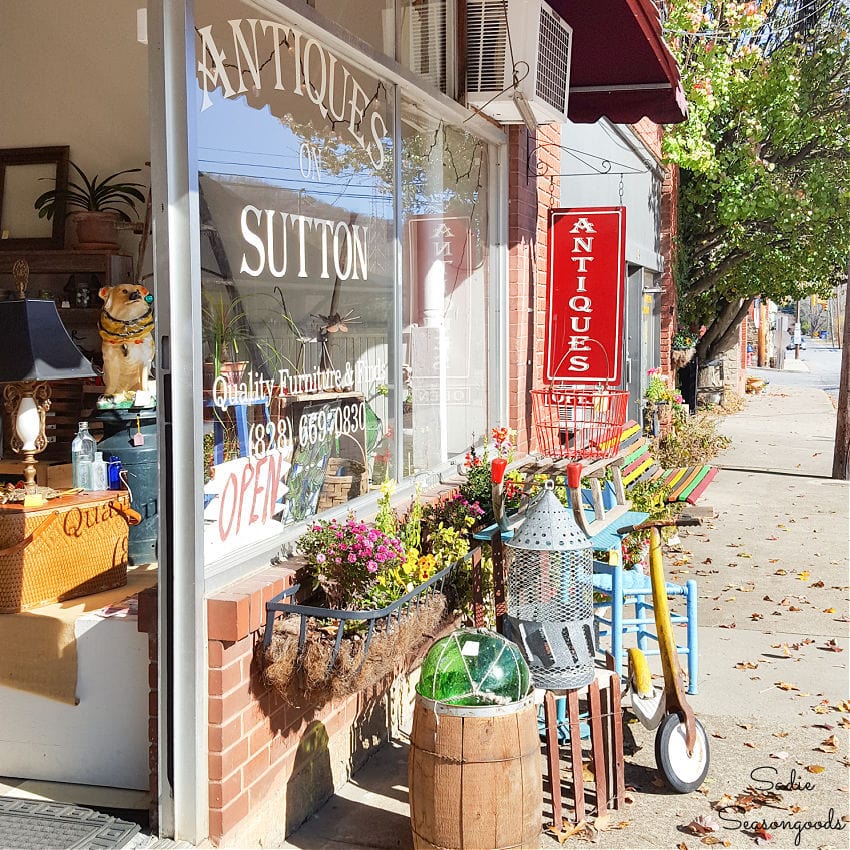 We checked out a BUNCH of shops but I've narrowed down my favorites- as highlighted below.
Antiques and Thrift Stores in Marion and Black Mountain, NC
Located at 206 Sutton Avenue in Black Mountain, this shop is small but mighty. It is beautifully appointed with lots of chippy/farmhouse/cottage-style antiques just begging to be photographed and, of course, purchased.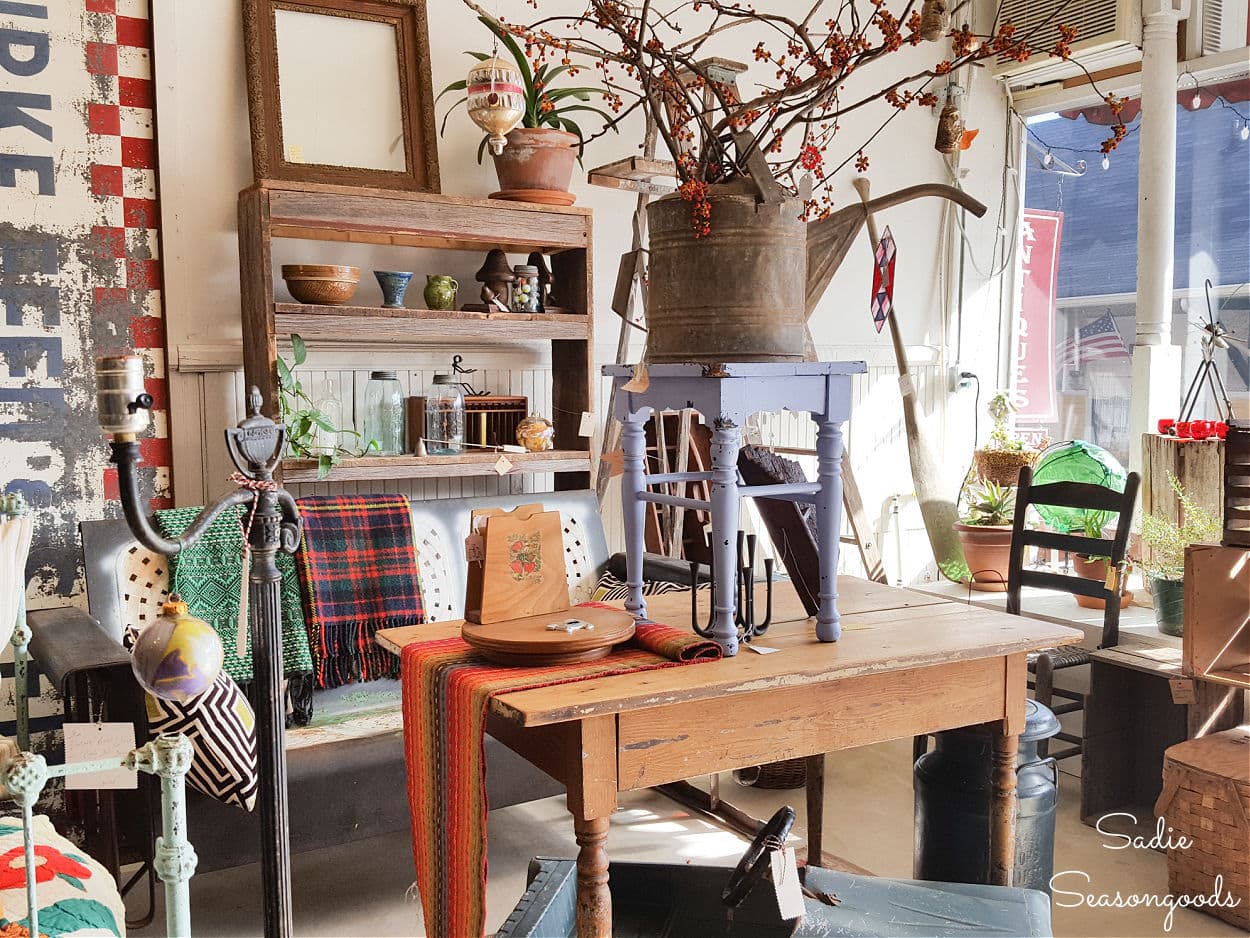 The beautiful thing about Antiques on Sutton is that primitives blend in seamlessly with shabby chic and rustic mantiques and you're none the wiser- it all looks brilliant together.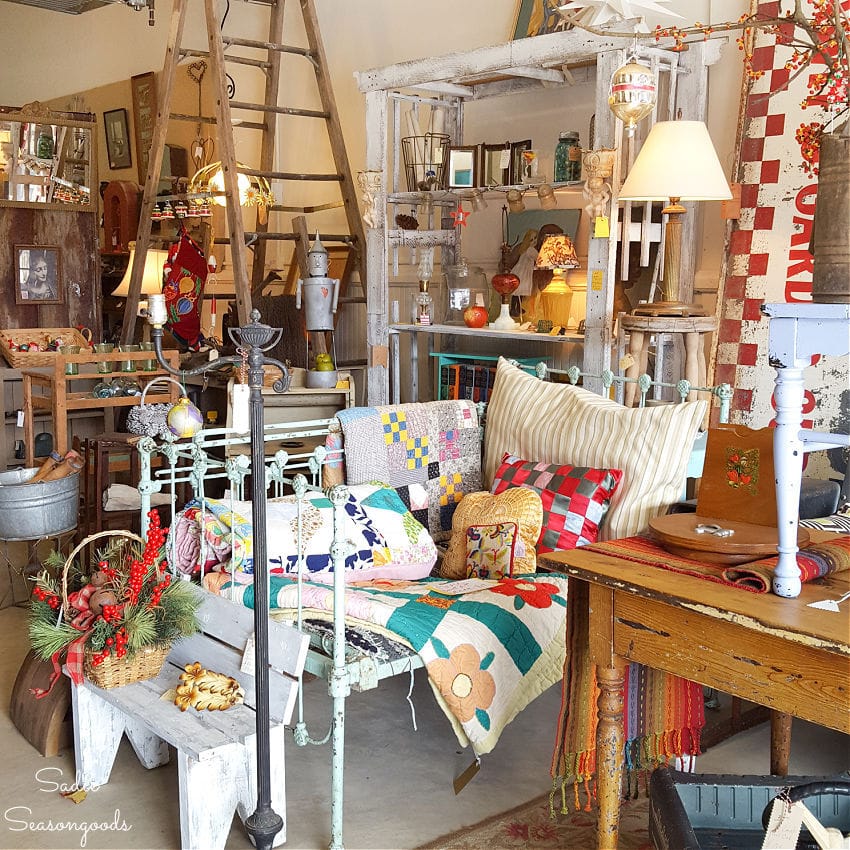 The treasures here are truly unlimited.
We missed the grand re-opening (the shop had recently moved to its current location) party by a few hours, but boy was I glad we got to experience this shop! Chifferobe offers a curated vintage collection- found peppered throughout the store- the gaps filled in with art, artisanal handicrafts, and other eclectic goodies.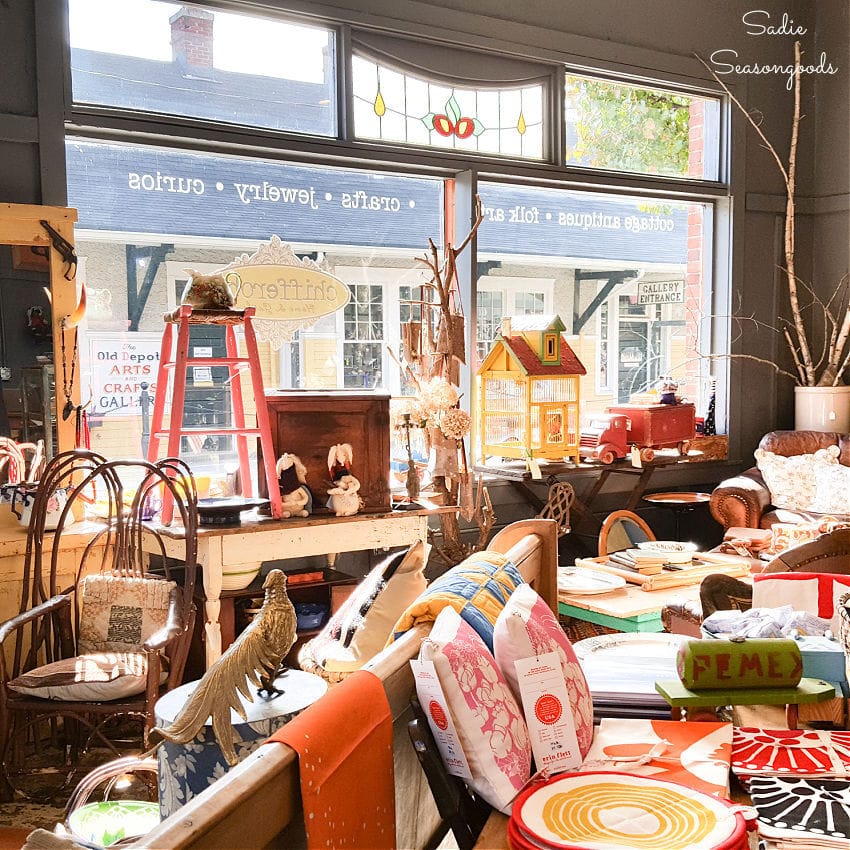 I was particularly drawn to throw pillow covers made from repurposed Turkish rugs that were gorgeously made and had amazing bohemian style.
We hit one final stop in Black Mountain: Key City Antiques. This shop is deceptively large, with two stories and a LOT of inventory. It's an antique mall with something for everyone, with a nice selection of mantiques (weapons, fishing gear, etc.).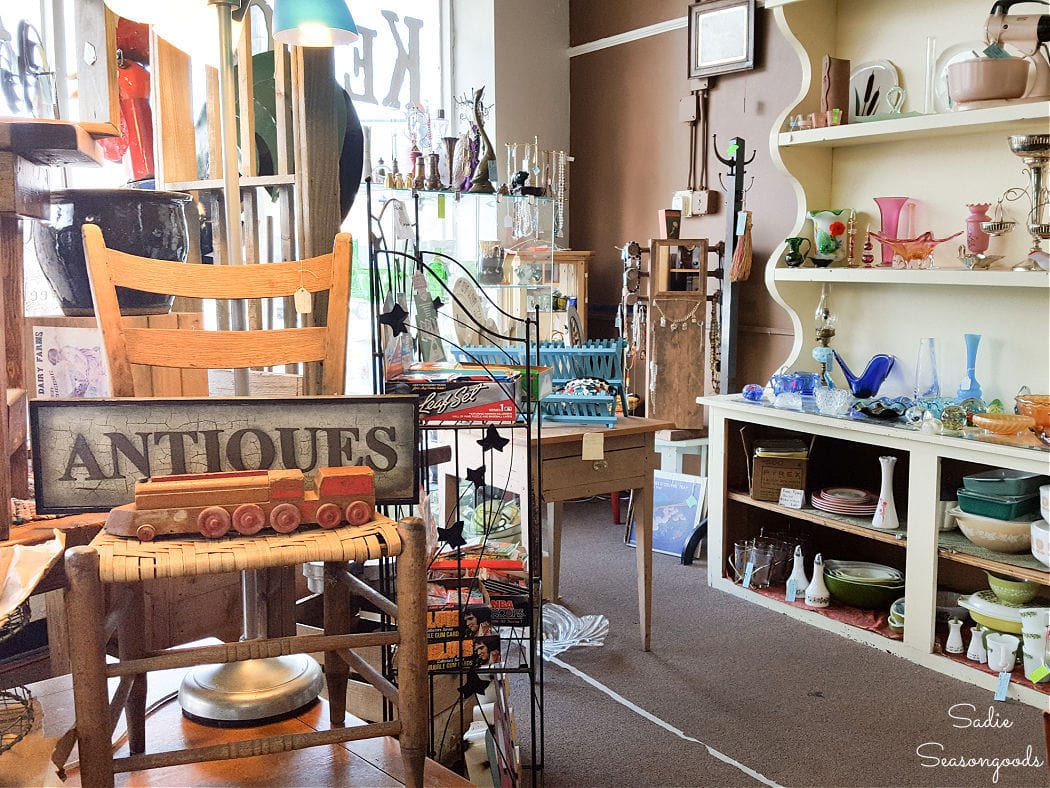 But my favorite part of the entire store was the booth that offered a gorgeous selection of old radios, which I love almost as much as old cameras!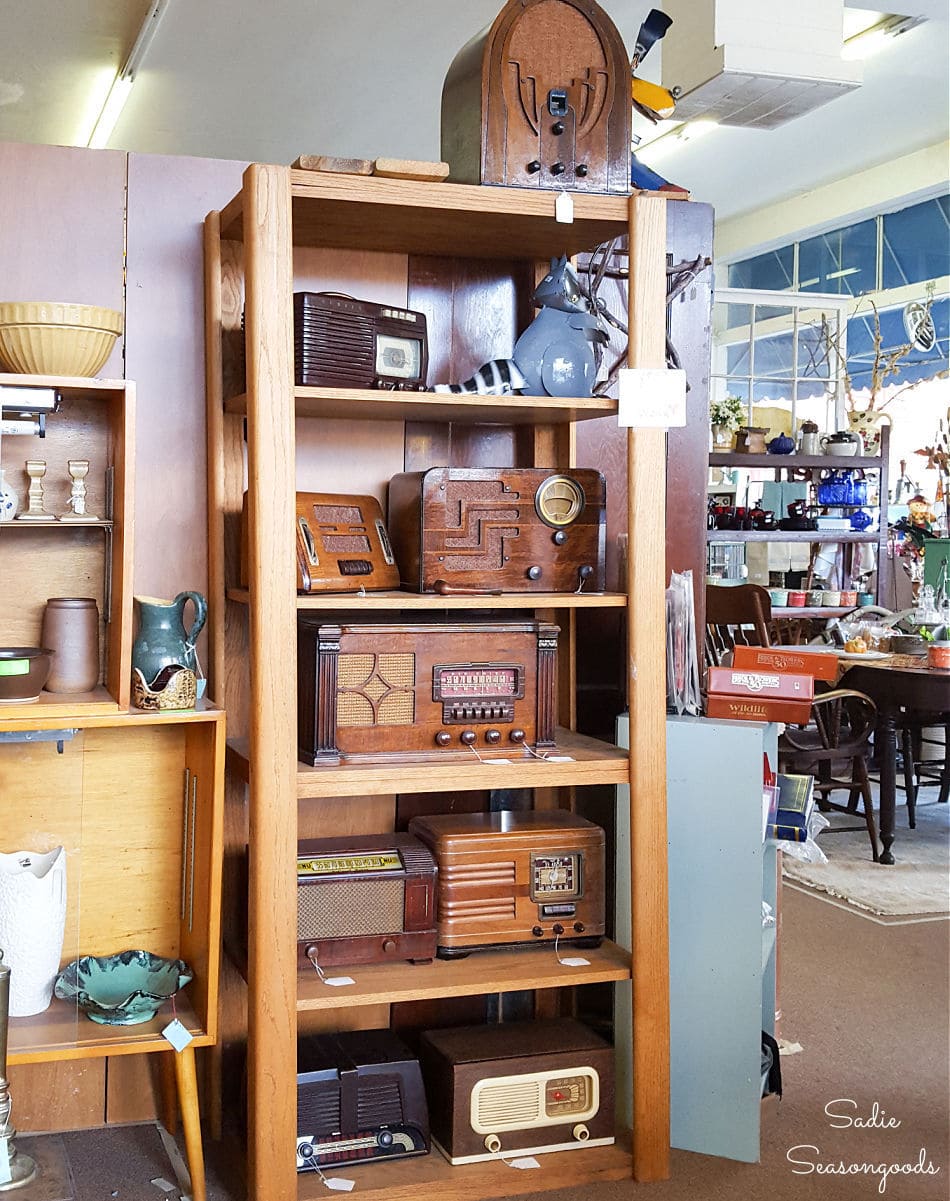 So, we arrived at this shop moments after it closed for the day, but the sweet owner was still there and invited us in nonetheless! We promised to move quickly, but I kept getting distracted by some VERY fun and intriguing booths.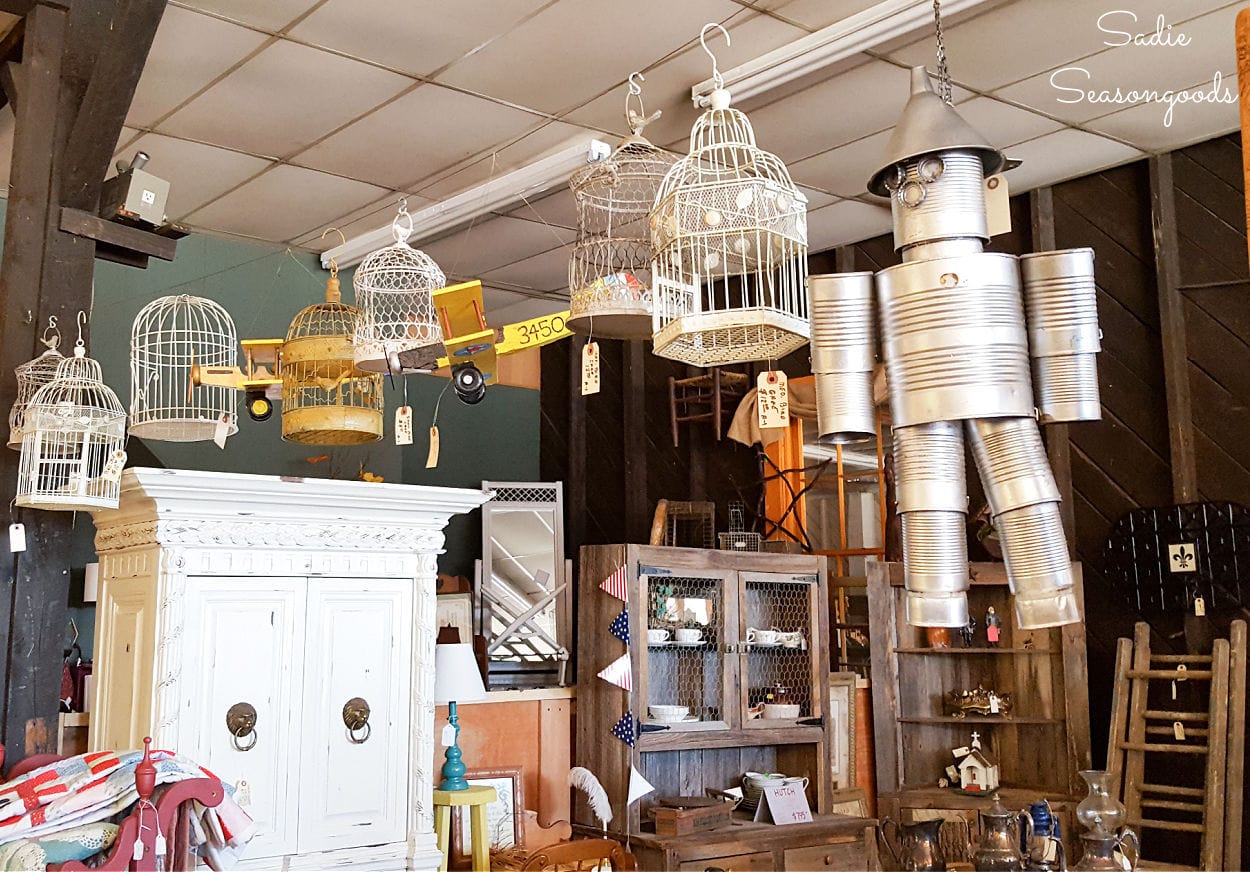 Whether it was the booth filled with one-of-kind furniture made from salvaged ship wood or a booth filled with old metal toys, this is a can't-miss shop whenever you're in the area.
If you aren't thrilled by the prospect of "yet another basic antique mall", make sure you don't judge a book by its cover. Case in point- Lake James Antique Mall! I didn't have any expectations- high or low- before checking this place out, but I came away impressed and wanting to come back whenever we're in town.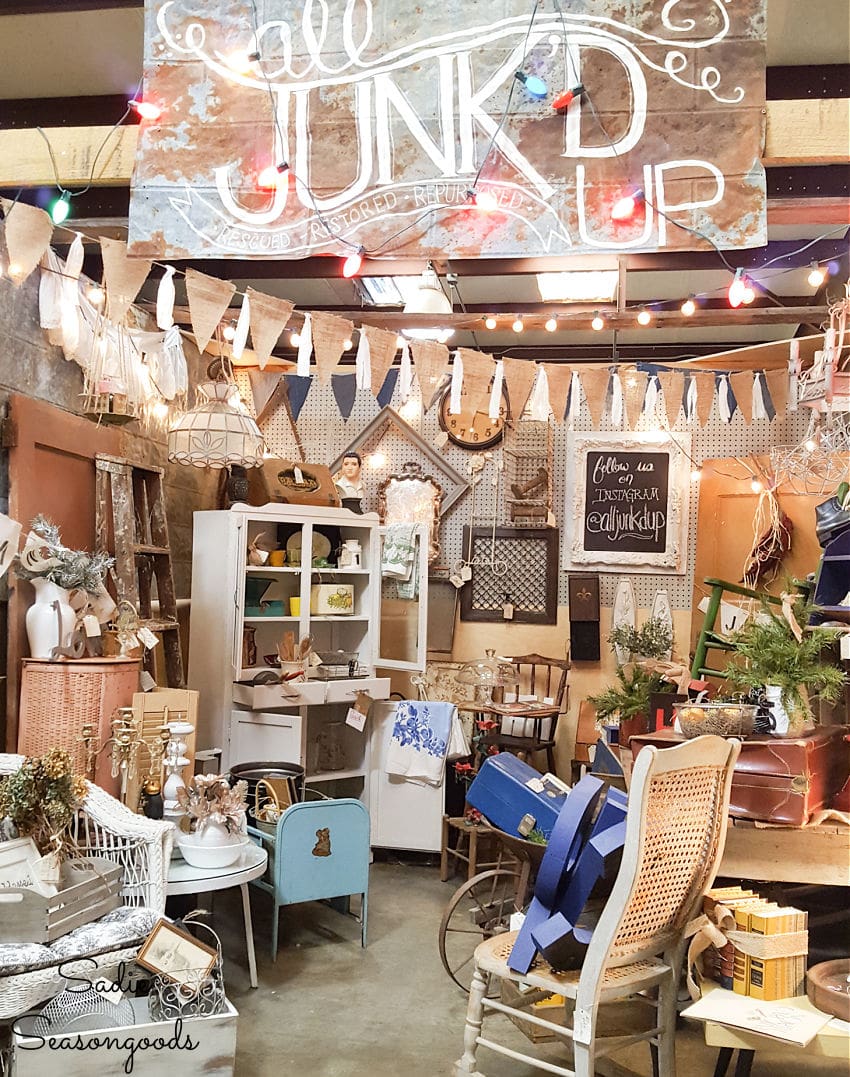 There were more than a handful of truly excellent booths and we found the vast majority of our treasures here! Had we had more time, I probably would have insisted on a second loop around. Because I'm quite certain I missed a few gems!
Other Notables from Our Junkin' Trip to Black Mountain, NC
We ran out of time on this trip, but another shop in the area worth checking out is Buckeye Antiques Mall. I went there years ago (when it was called Bittersweet Antiques) and purchased my now-infamous kitchen scale that so many of you commented on in my bandana pumpkin project post! This antique mall is a good size (not overwhelmingly large, not small and cramped) and is truly filled with treasures!
Instead of staying at a chain hotel, we actually stayed in a DARLING rental cottage in Old Fort, NC– smack dab between Black Mountain and Marion. Called "Railway West", I'd recommend it to anyone visiting the area for a romantic weekend. It's got lovely vintage charm but all the modern amenities you've grown accustomed to.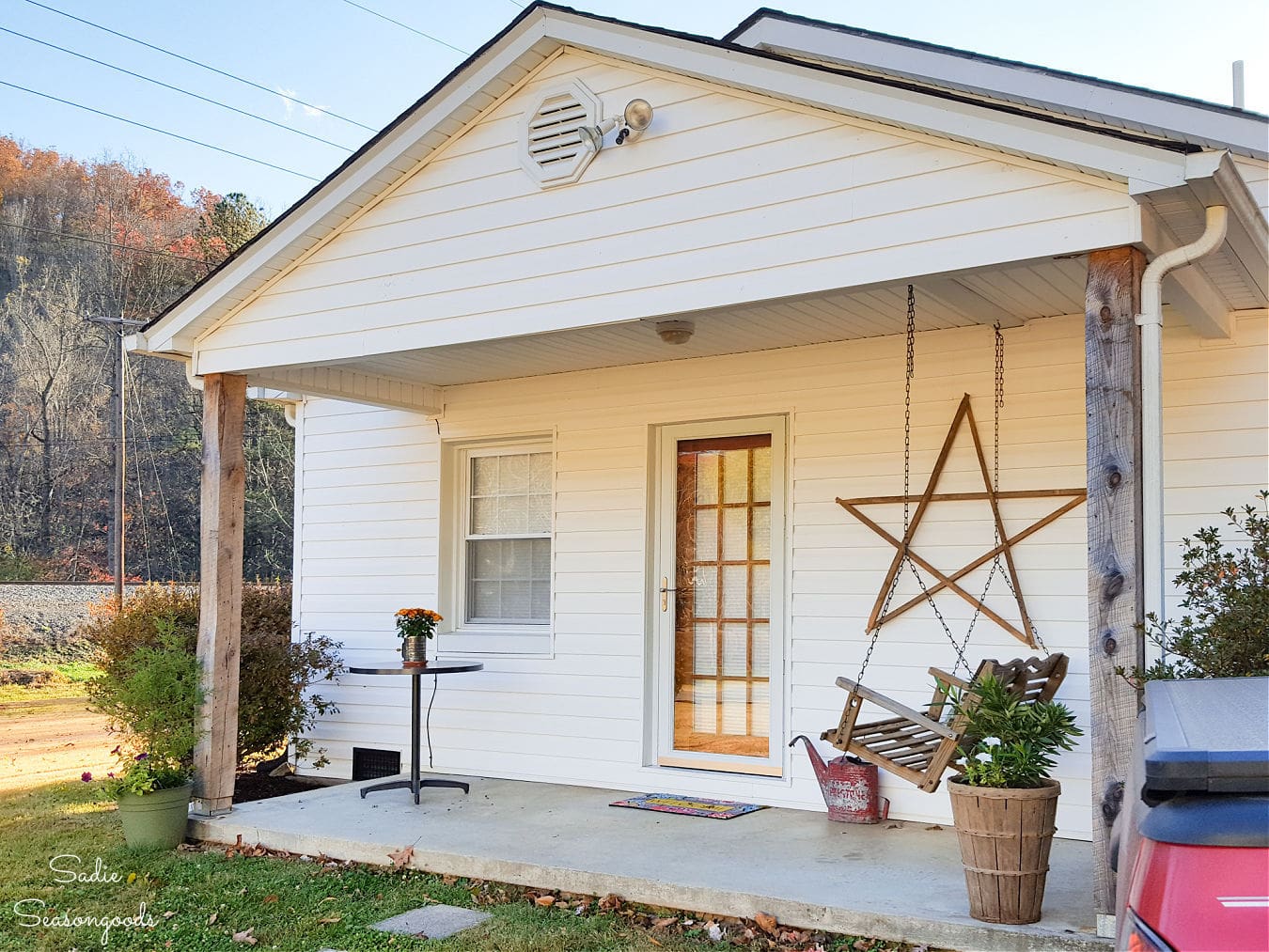 We honestly ran out of time to hit everything I had wanted to see. But, I've heard really great things about the following shops, as well:
And as you know, stores open and close all the time- and at the time this was written (December 2016), these were my favorite antiques, vintage, and thrift stores in Marion and Black Mountain, NC. Now that several years have passed, I'd love to hear your thoughts. Are there new antiques stores or thrift stores in this area that I should check out?
I'm also very excited to announce that my first book is now available! If you love working with flannel or fabric crafts in general (sewing and non-sewing), then you will LOVE "Crafting with Flannel"!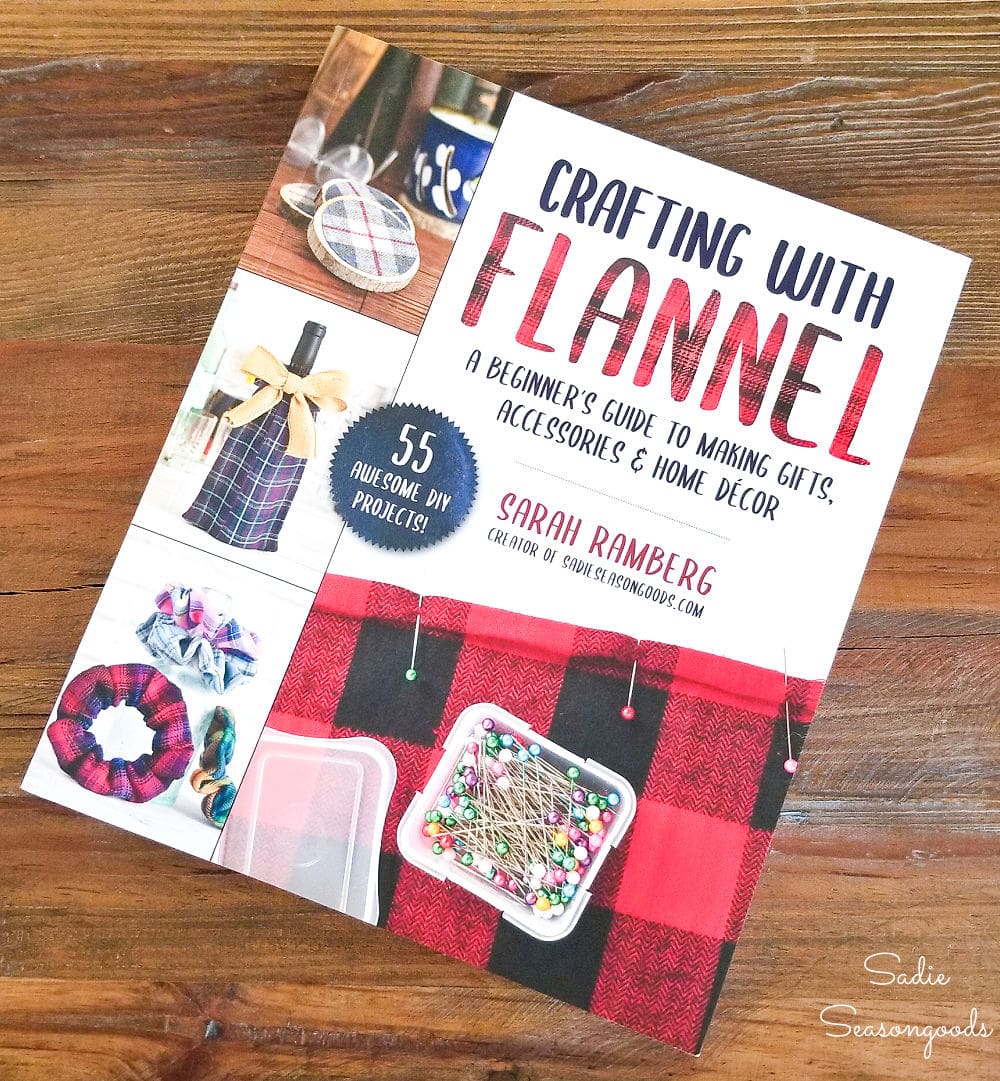 Explore On!
S
Join me on Social Media:

PIN ME!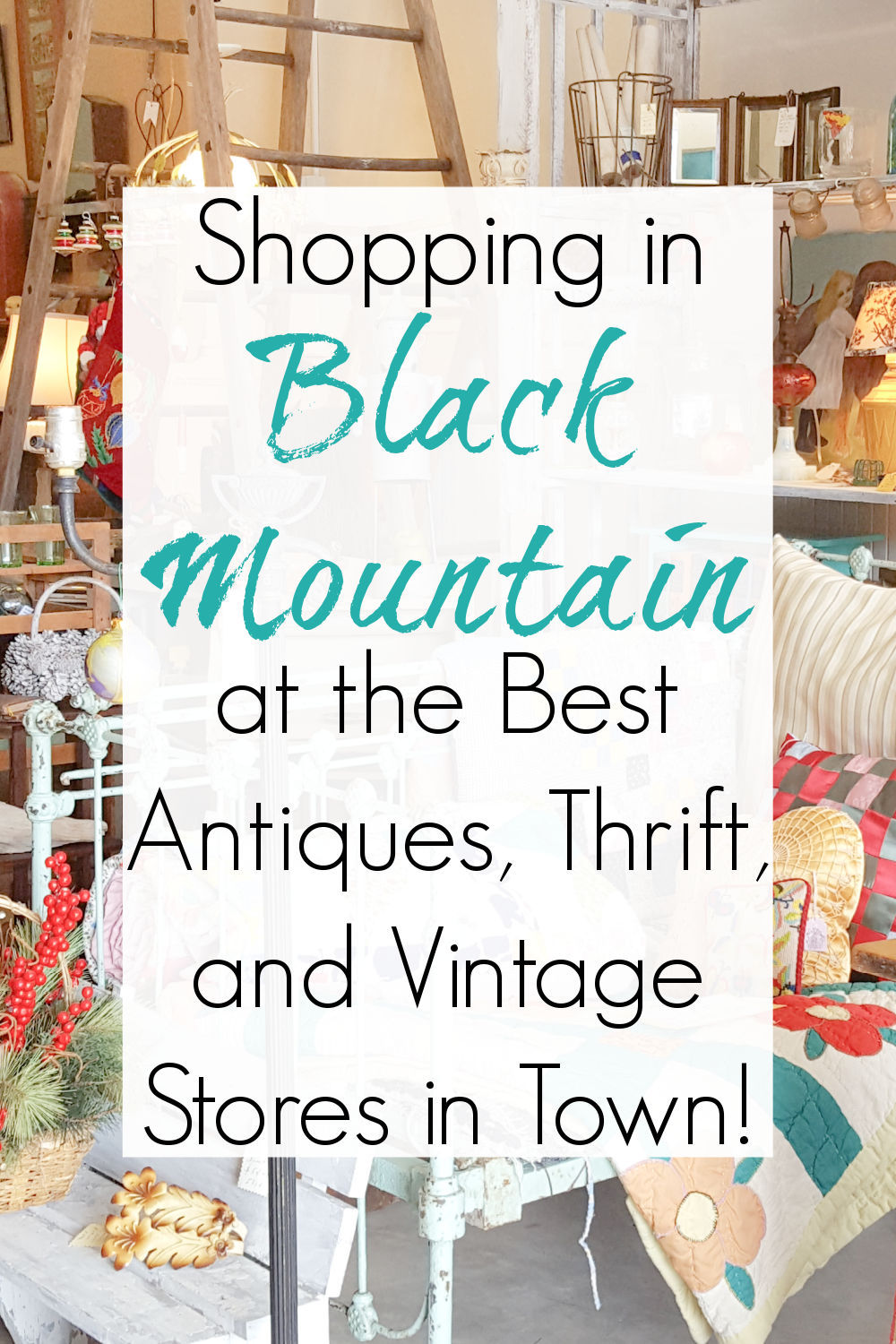 Sarah Ramberg is the owner of Sadie Seasongoods, a website that celebrates all things secondhand. From upcycling ideas and thrifted decor to vintage-centric travel itineraries, Sadie Seasongoods is a one-stop shop for anyone who loves thrifting and approachable repurposing ideas. Sarah is also the author of "Crafting with Flannel" and has been featured in numerous media outlets and magazines.