We've all been told to clean out the lint trays in our dryers to avoid a house fire. And for good reason- dryer lint burns like crazy! Which means it's the perfect ingredient for DIY Fire Starters. And those things come in SUPER HANDY when you need to get a fire going, either in your fireplace or a fire pit outside.
There are literally dozens of ways to make some homemade fire starters. But mine uses items you would either toss in the trash or recycle in the bin, like these cardboard tubes from toilet paper.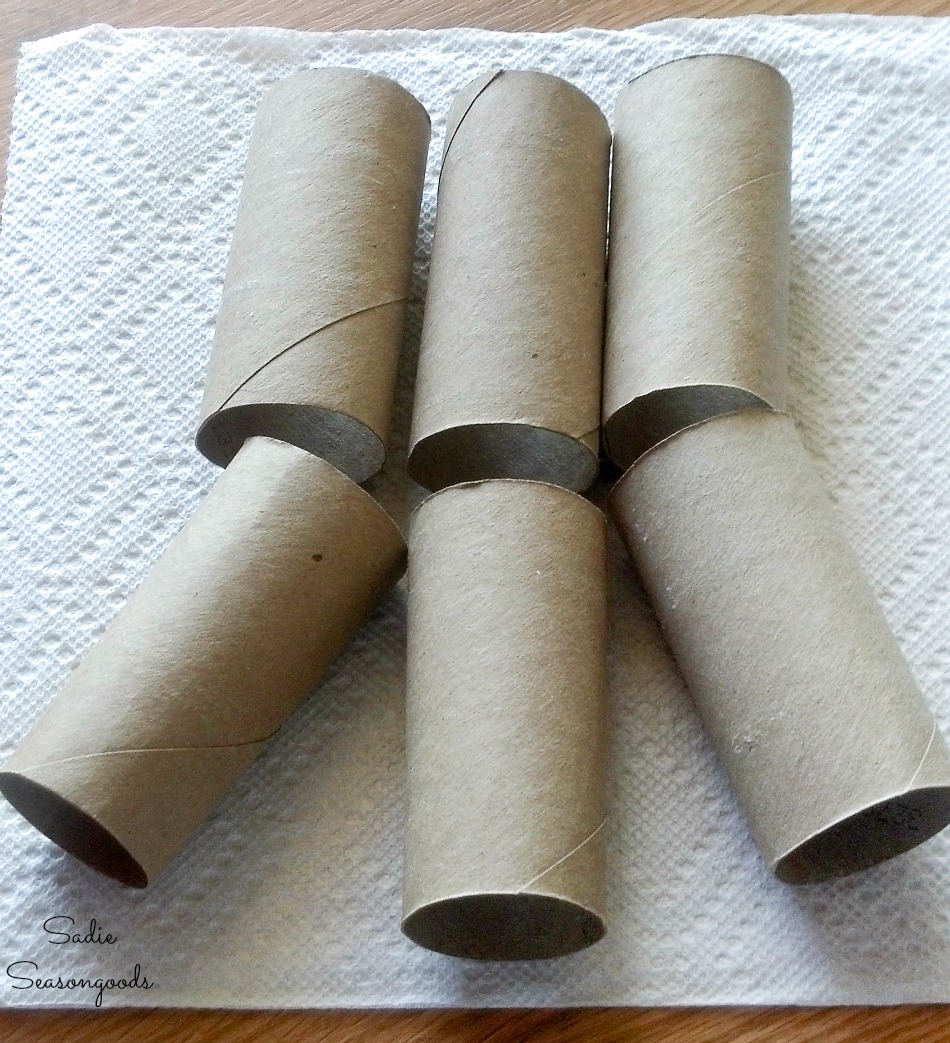 And since I'm doing some emergency prepping with items around my house, I'm going to make some DIY hand sanitizer, too.
Because, you know what? It's SO easy to make and you may already have the ingredients on hand.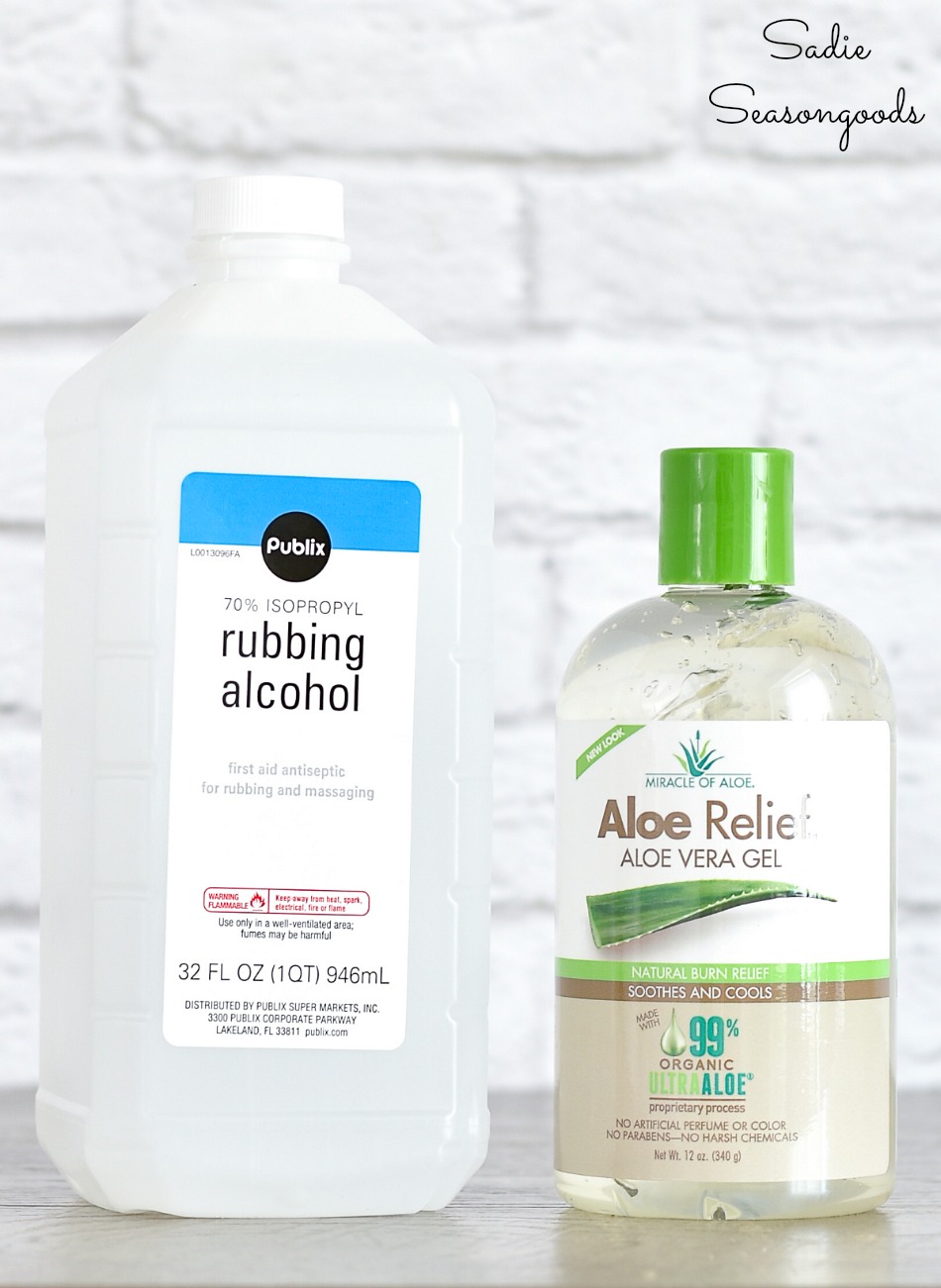 So, let's get right to it and make some dryer lint fire starters and bulk hand sanitizer!
This post contains affiliate links for your crafting convenience. As an Amazon Affiliate, I earn from qualifying purchases. All blue, bold, and underlined text is a clickable link, either to a product or to a related post.
DIY Fire Starters and Bulk Hand Sanitizer
First, I started with the lint fire starter. I collected the dryer lint after doing many loads of laundry. Once I had plenty of it gathered, I began to stuff it into the cardboard tubes.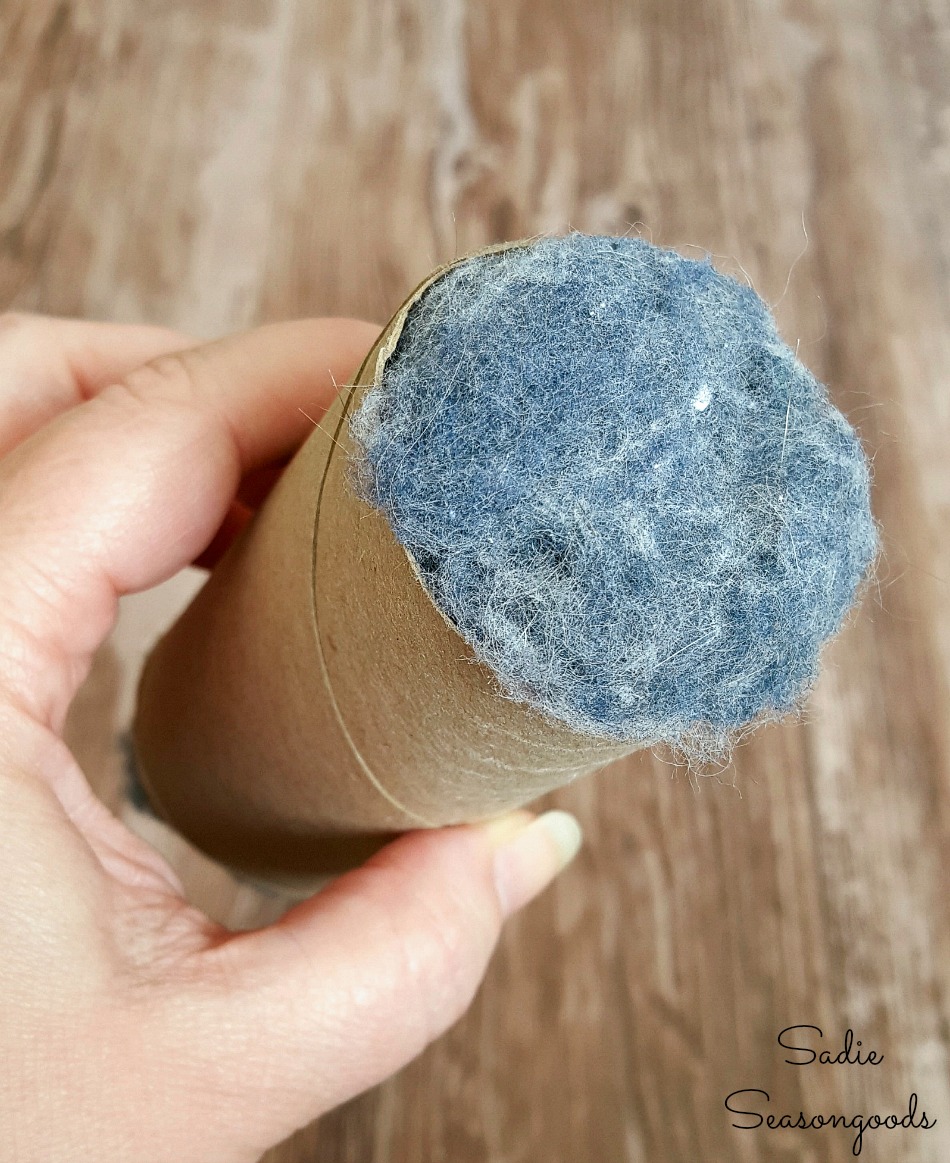 Then, I unrolled a sheet of wax paper that was about 4-5 inches wider than my tube. I wrapped the tube in the wax paper tightly and twisted the ends like a wrapped candy.
I found that wrapping it with wax paper serves two purposes. First, the twisted ends act like a wick, giving me something easy to light. And second, the wax paper keeps the lint from flaking out or making a mess.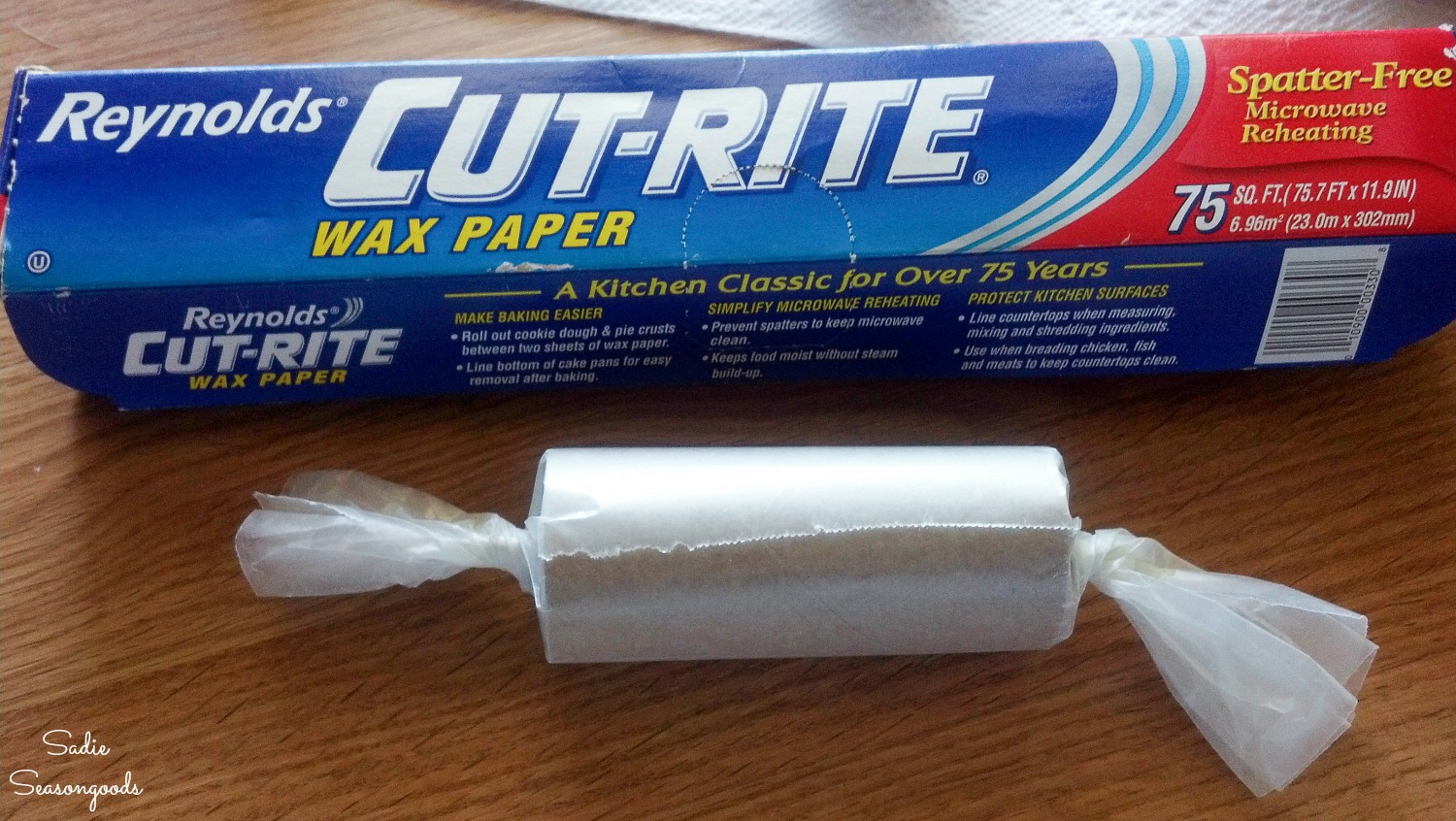 And yes, if you'd rather not use wax paper or find that to be wasteful, you could certainly use newspaper, as well.
But that was it. I continued to wrap up each homemade firelighter in the wax paper until I was done.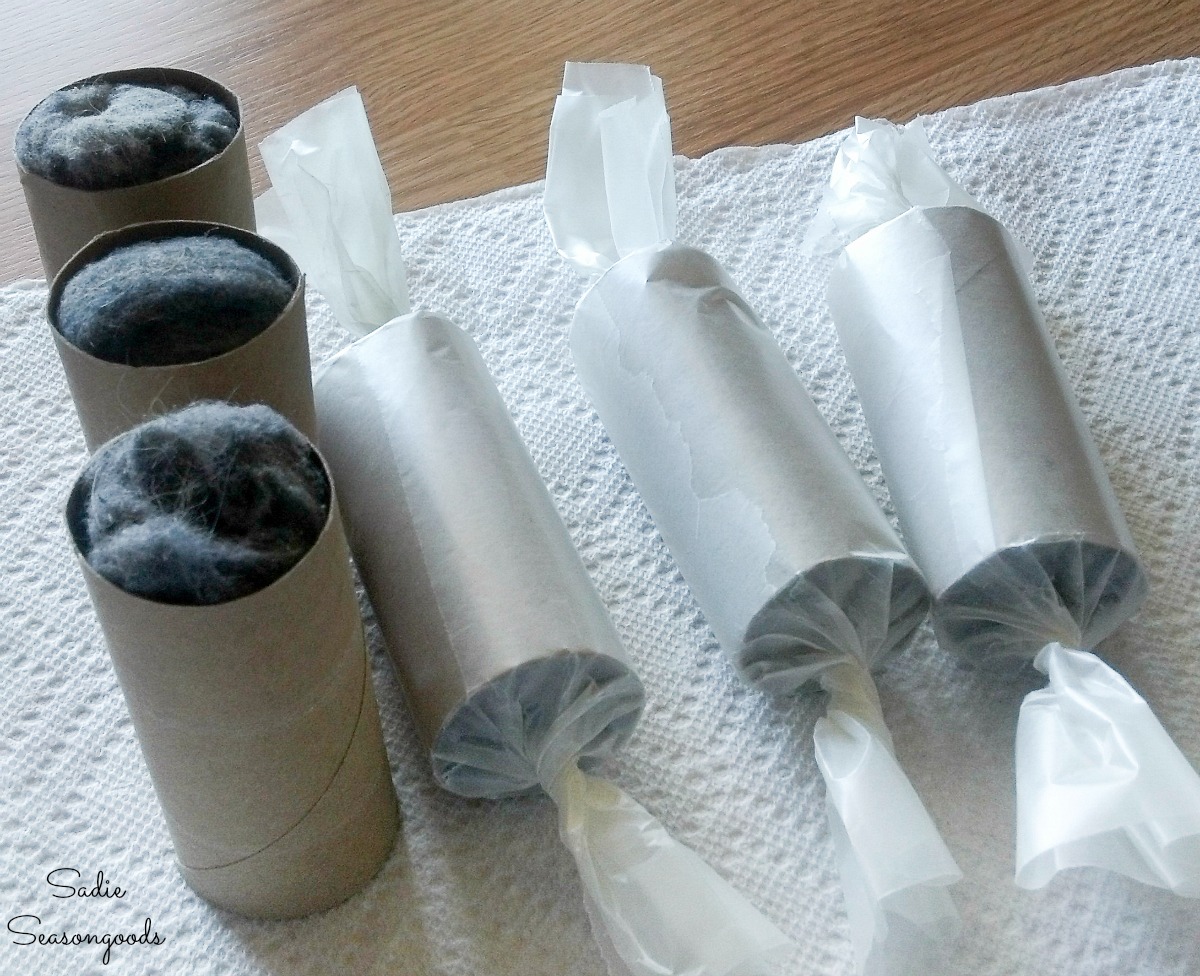 Let's not forget the DIY hand sanitizer that I mentioned. I used the recipe in this CBS News article to make my own bulk hand sanitizer.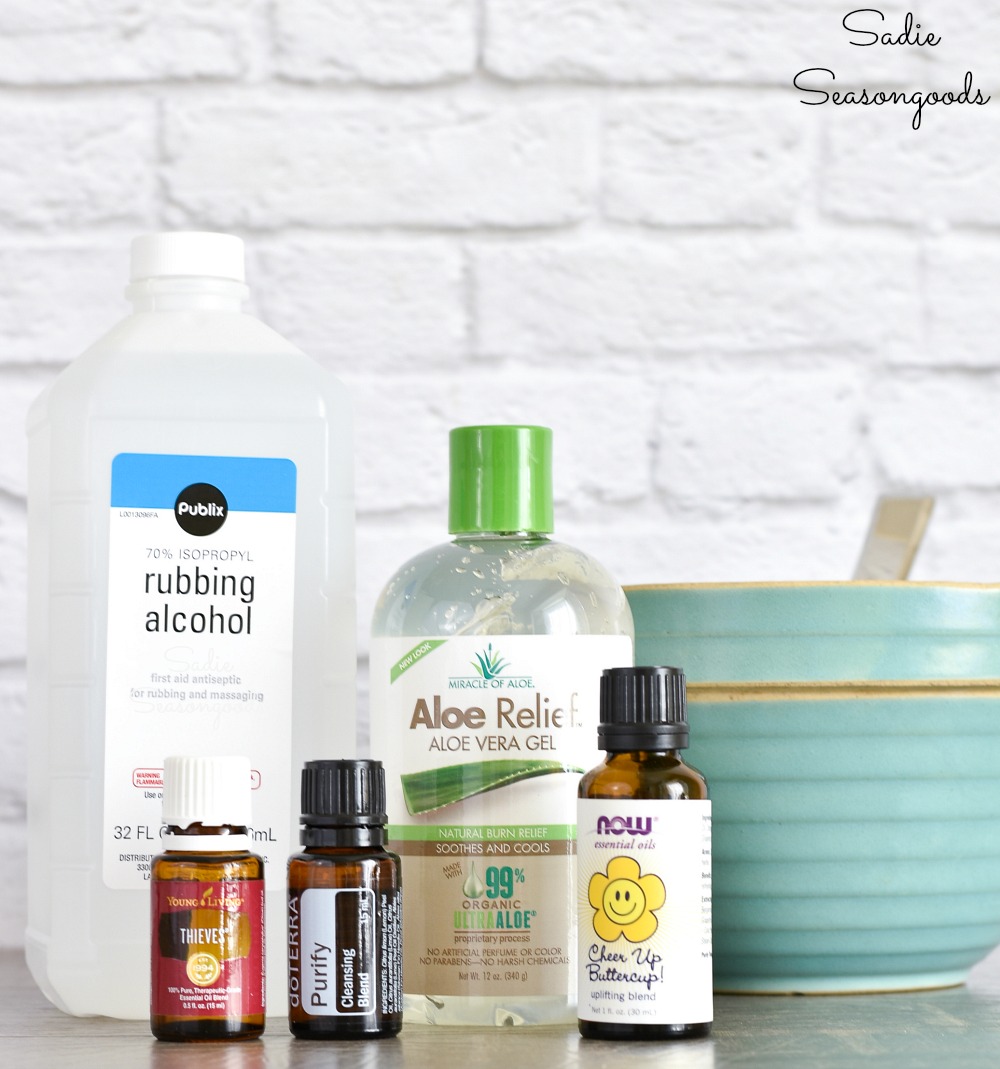 I mixed 2/3 cup of alcohol (mine was 70%, but the minimum should be 60%) with 1/3 cup of aloe vera gel. A few drops of essential oil for fragrance is optional.
And that was it!
Emergency Prepping with DIY Fire Starters and DIY Hand Sanitizer
Let's face it: you always have dryer lint and cardboard tubes from toilet paper on hand. They're a part of life! But now you can reuse them in a very handy way.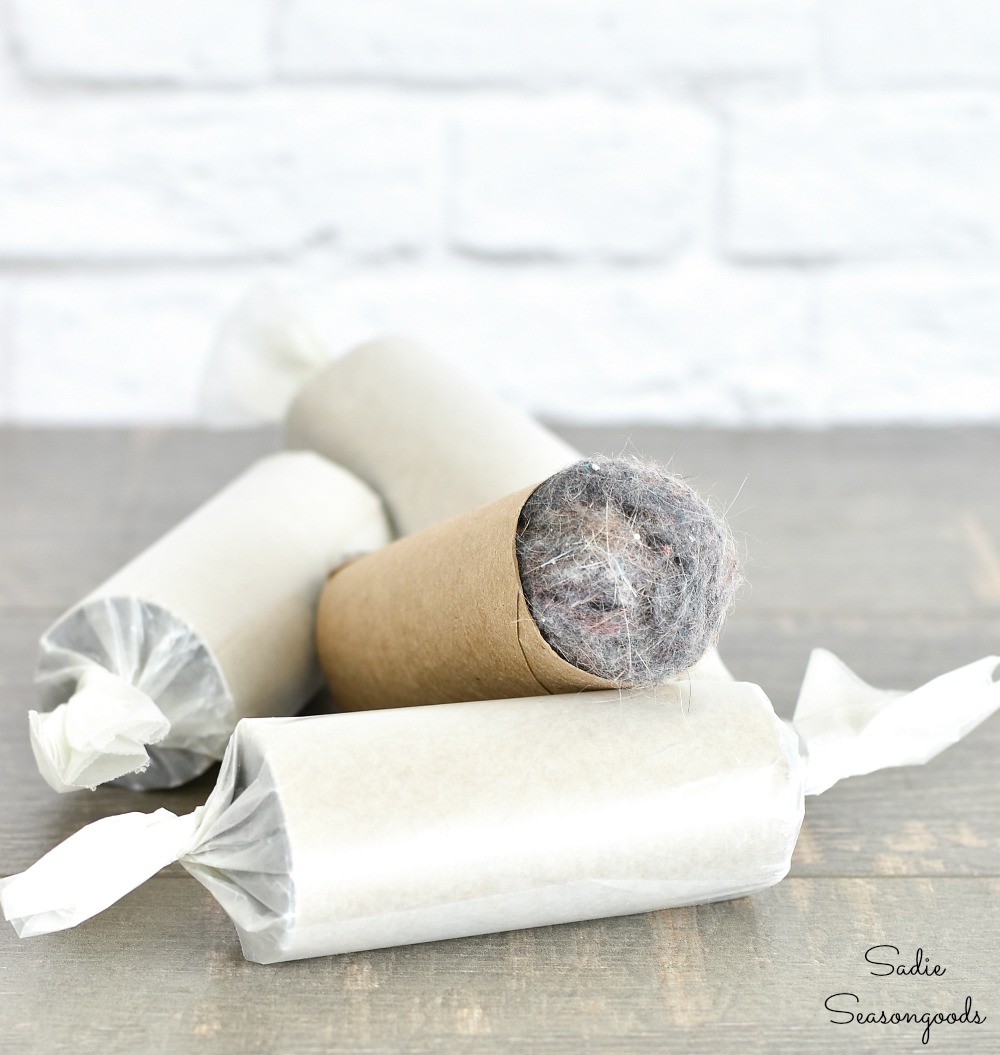 And chances are you, you probably have the ingredients for DIY hand sanitizer on hand, too. I'm certainly no doomsday person, but a little emergency prepping can go a very long way should life take a turn.
If you enjoyed these ideas for DIY fire starters and bulk hand sanitizer for emergency prepping, then you'll love this upcycling idea for a power outage emergency kit!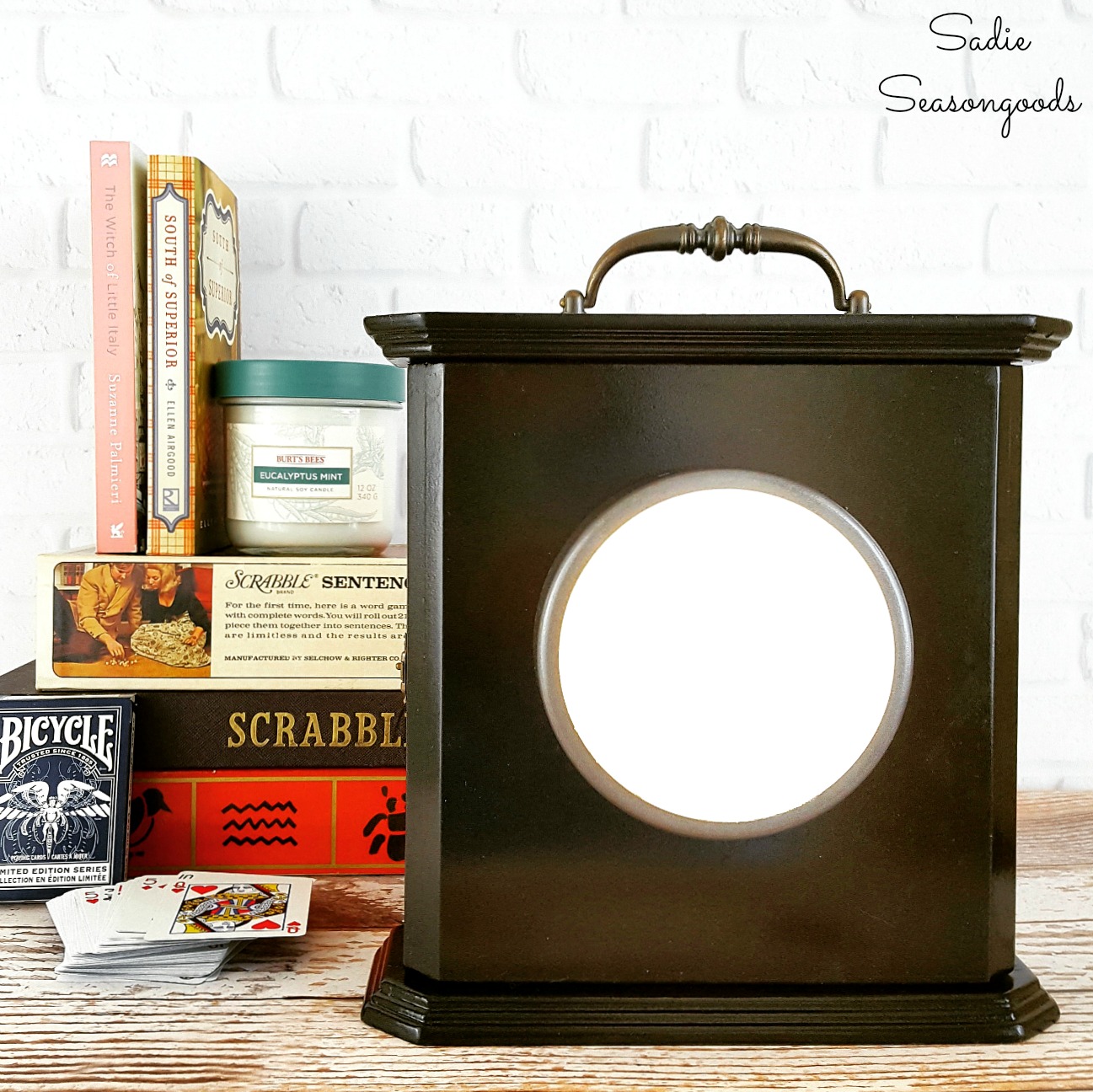 AND, exciting news! My first book is now available. If you enjoy upcycling clothing, particularly flannel shirts, then you will LOVE my book!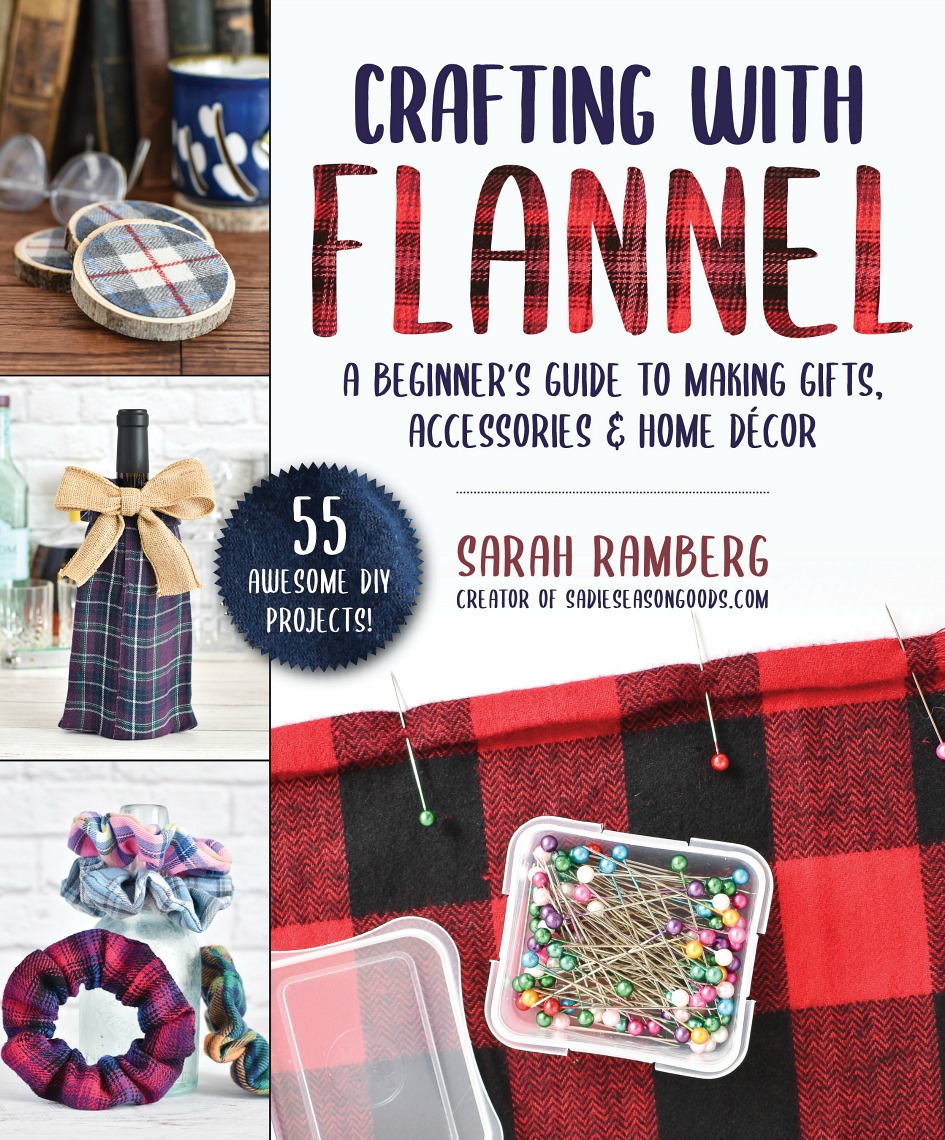 Craft on!
S
Join me on Social Media:

PIN ME!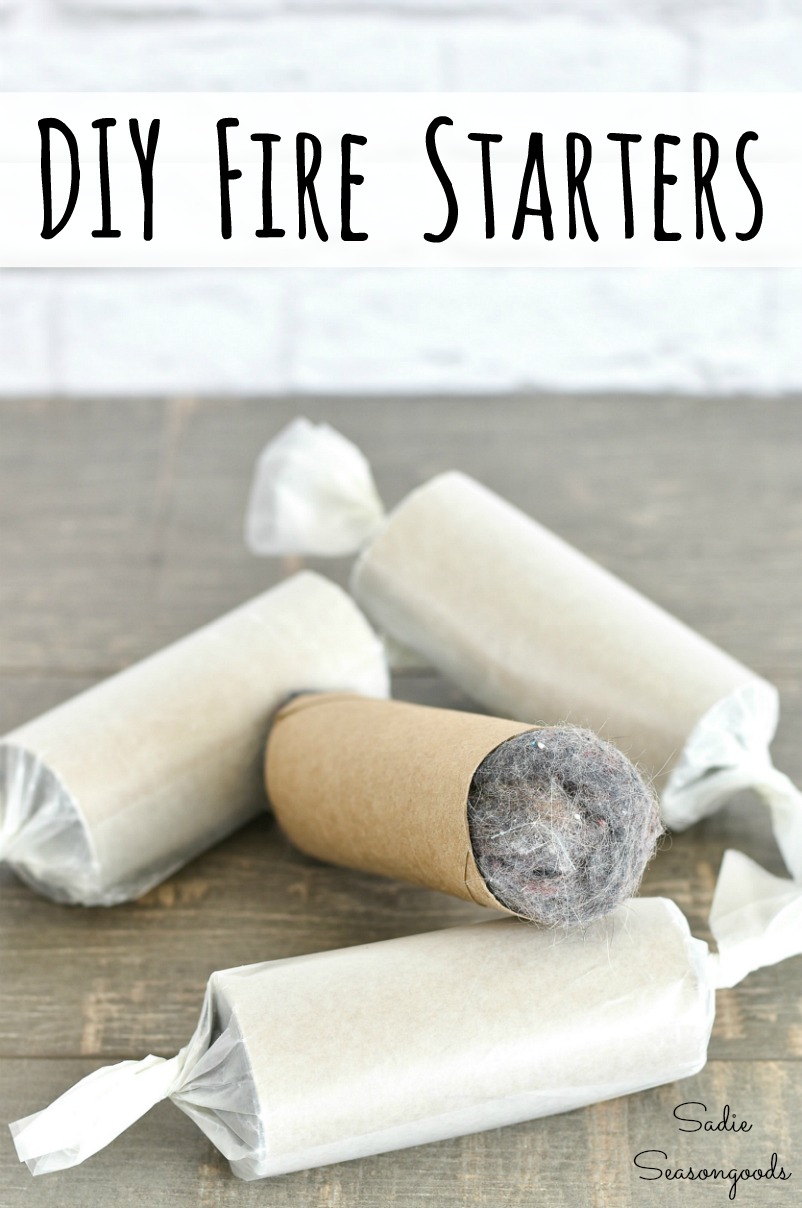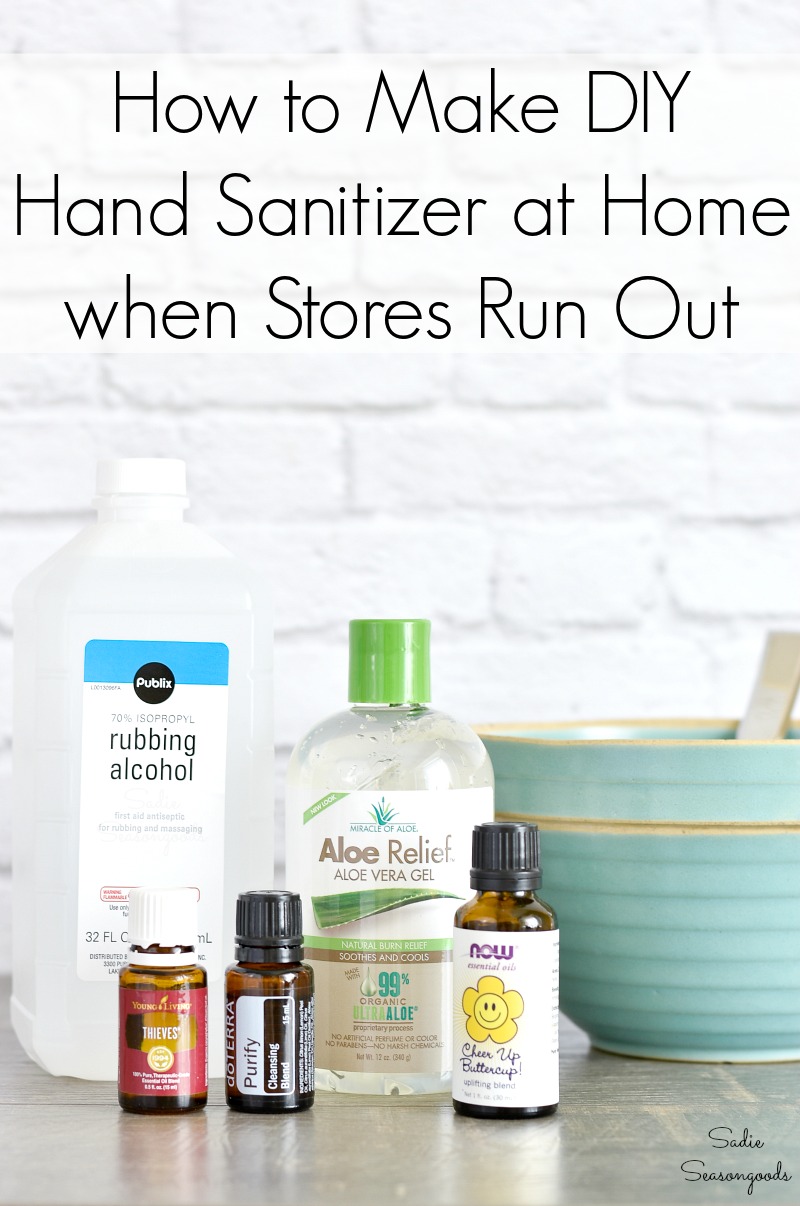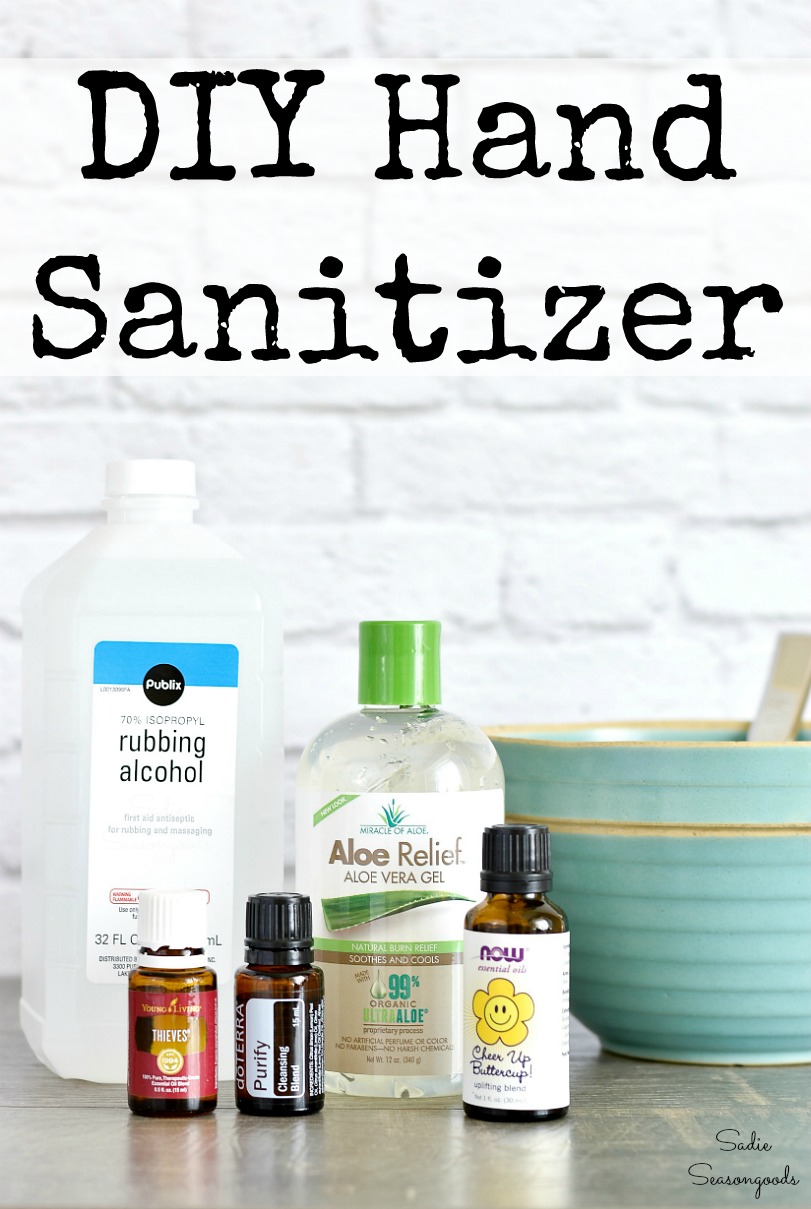 Sarah Ramberg is the owner of Sadie Seasongoods, a website that celebrates all things secondhand. From upcycling ideas and thrifted decor to vintage-centric travel itineraries, Sadie Seasongoods is a one-stop shop for anyone who loves thrifting and approachable repurposing ideas. Sarah is also the author of "Crafting with Flannel" and has been featured in numerous media outlets and magazines.