There I was, in one of the Charlotte Region Habitat ReStores, tinkering around the light fixture section. I mean, it's not exactly a strange place to find me. BUT, imagine me picking up a light baffle and placing it atop my head for a split second. Because as soon as I saw a pile of them, I knew they'd be perfect for a pilgrim hat craft. Not to wear, mind you, but as decorations for a Thanksgiving table.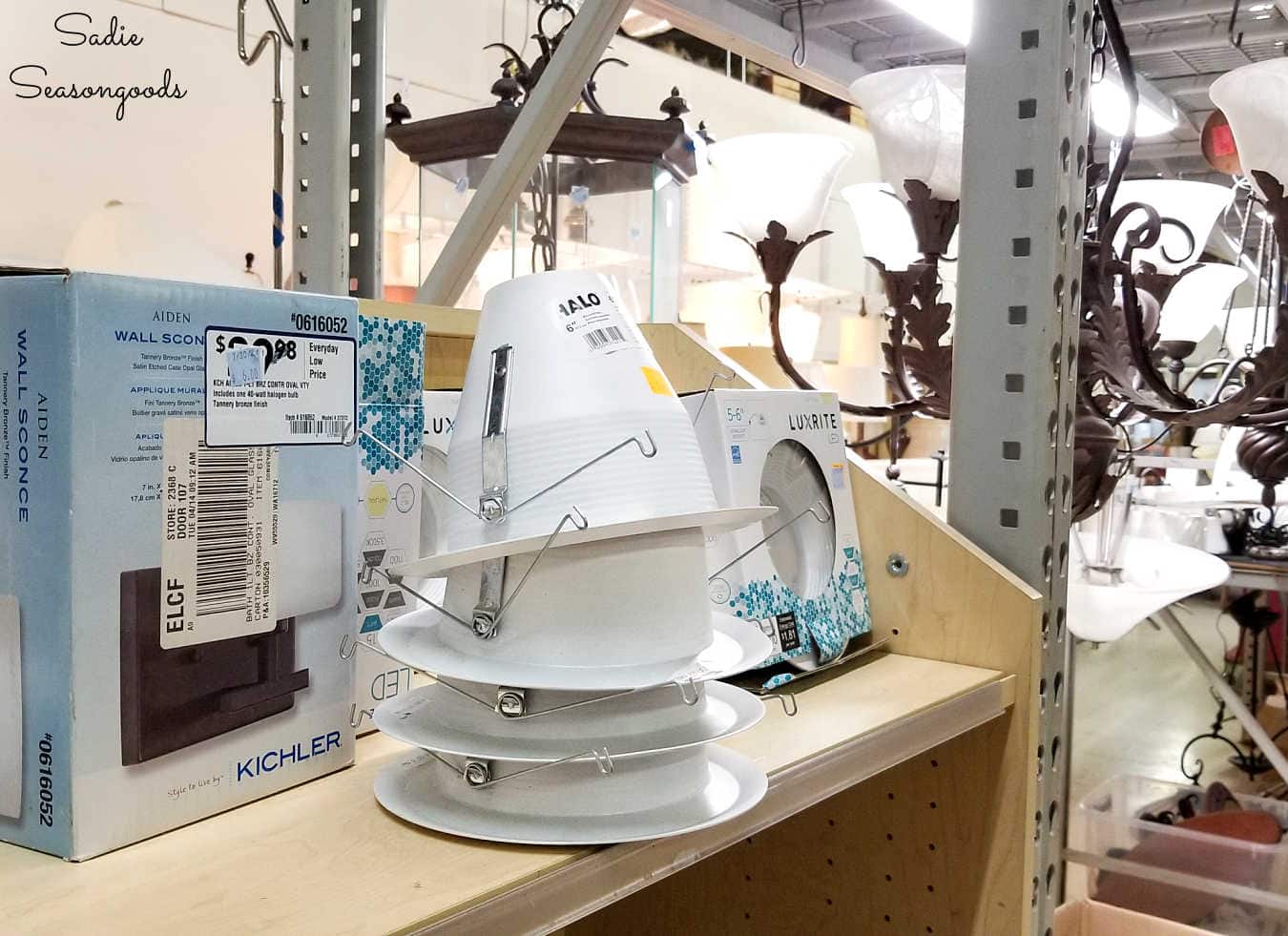 Specifically, to use as DIY place cards. The baffles were perfectly shaped to become DIY pilgrim hats, don't you think?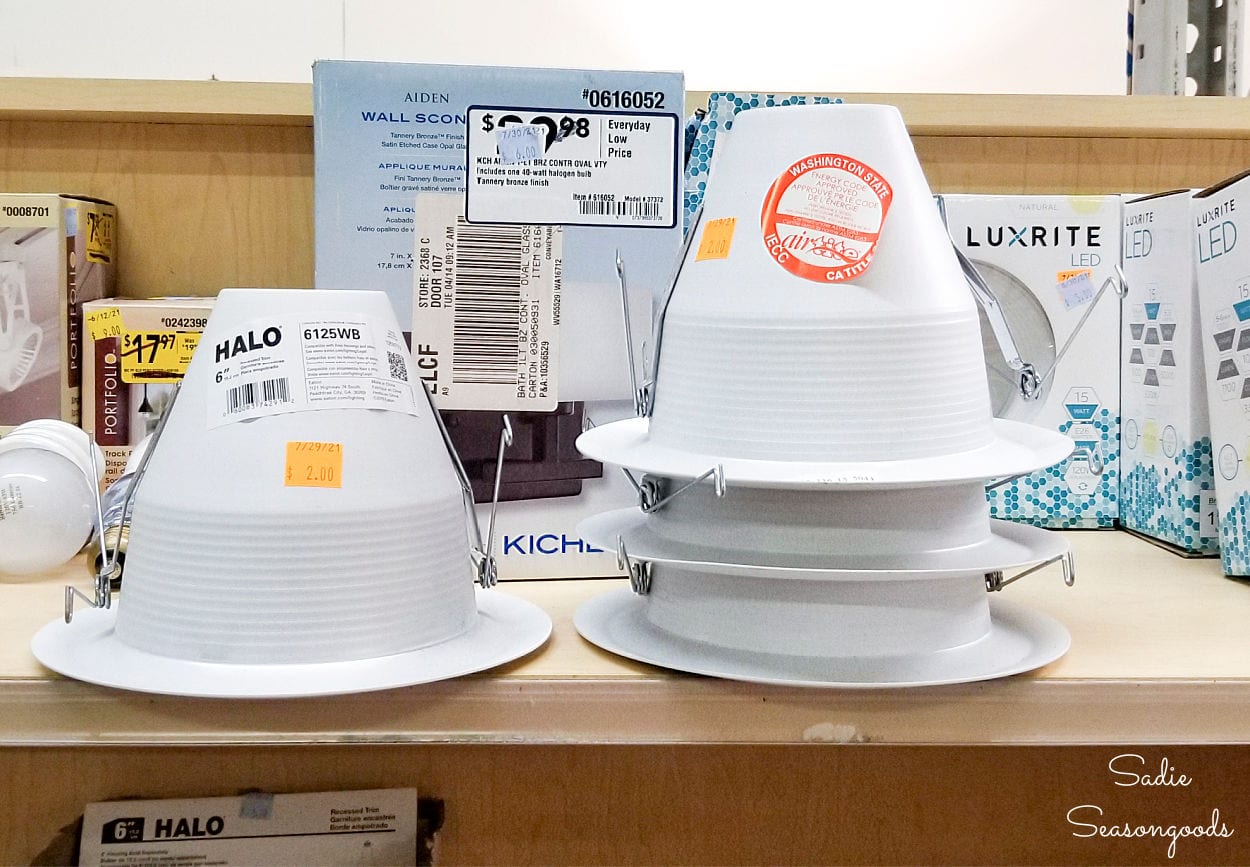 Now, if the term "light baffle" is baffling to you, this is what I'm talking about. The baffle is a piece of builder-basic recessed lighting found in a lot of newer homes. The ring portion (aka, the hat brim) is what we see in a finished light on the ceiling.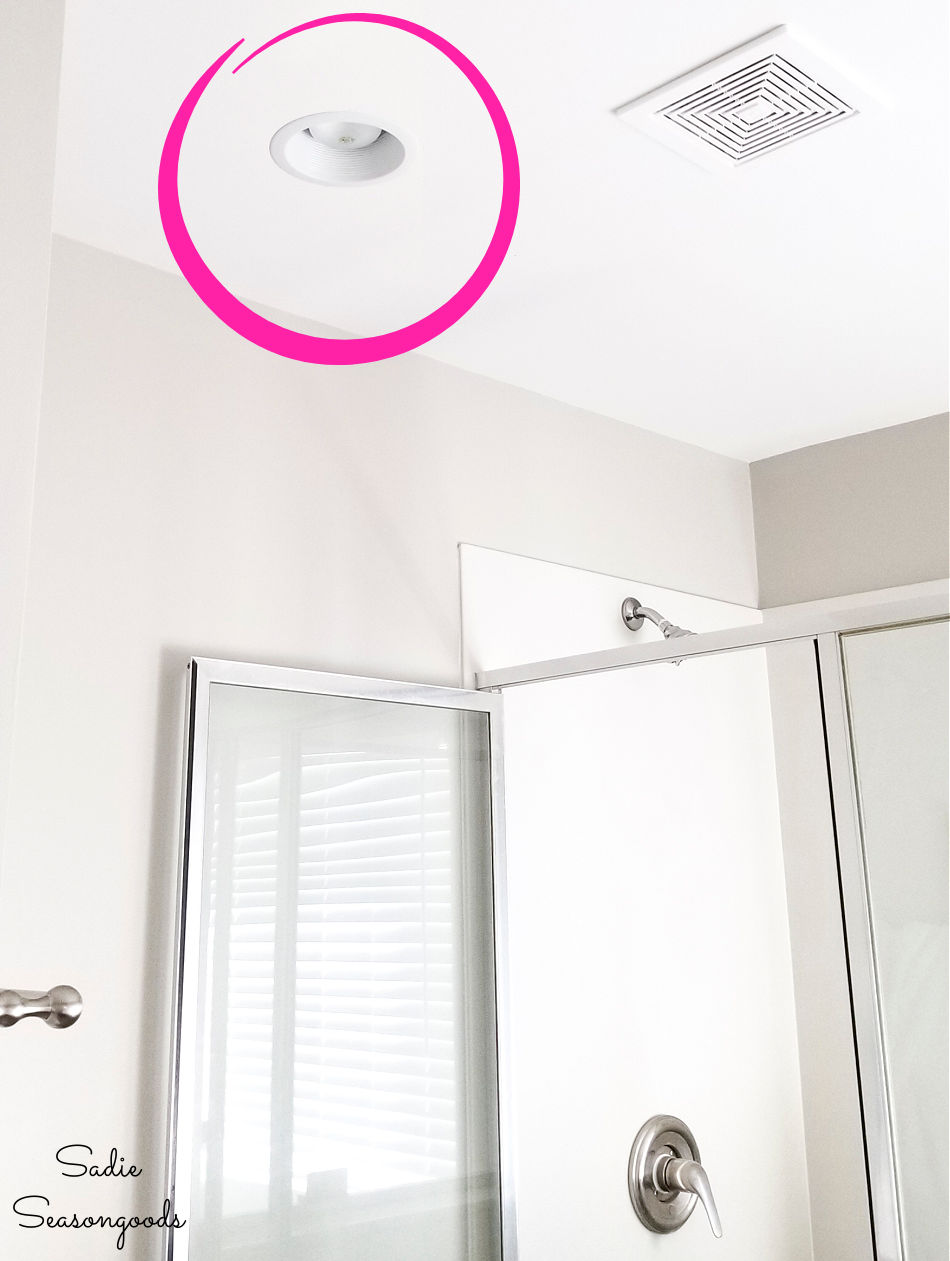 But trust me when I tell you that the rest of the baffle trim is up there, inside the ceiling.
Either way, though, I couldn't NOT see them as pilgrim hats, so I brought a few home and put my theory to the test.
All blue, bold, and underlined text is a clickable link, either to a product or to a related post. This project is also sponsored by the Charlotte Region ReStore(s).
DIY Place Cards for Thanksgiving
Anyway, I found them at MULTIPLE ReStores in the Charlotte area. I took it as a sign that did, indeed, need to upcycle a few into mini pilgrim hats.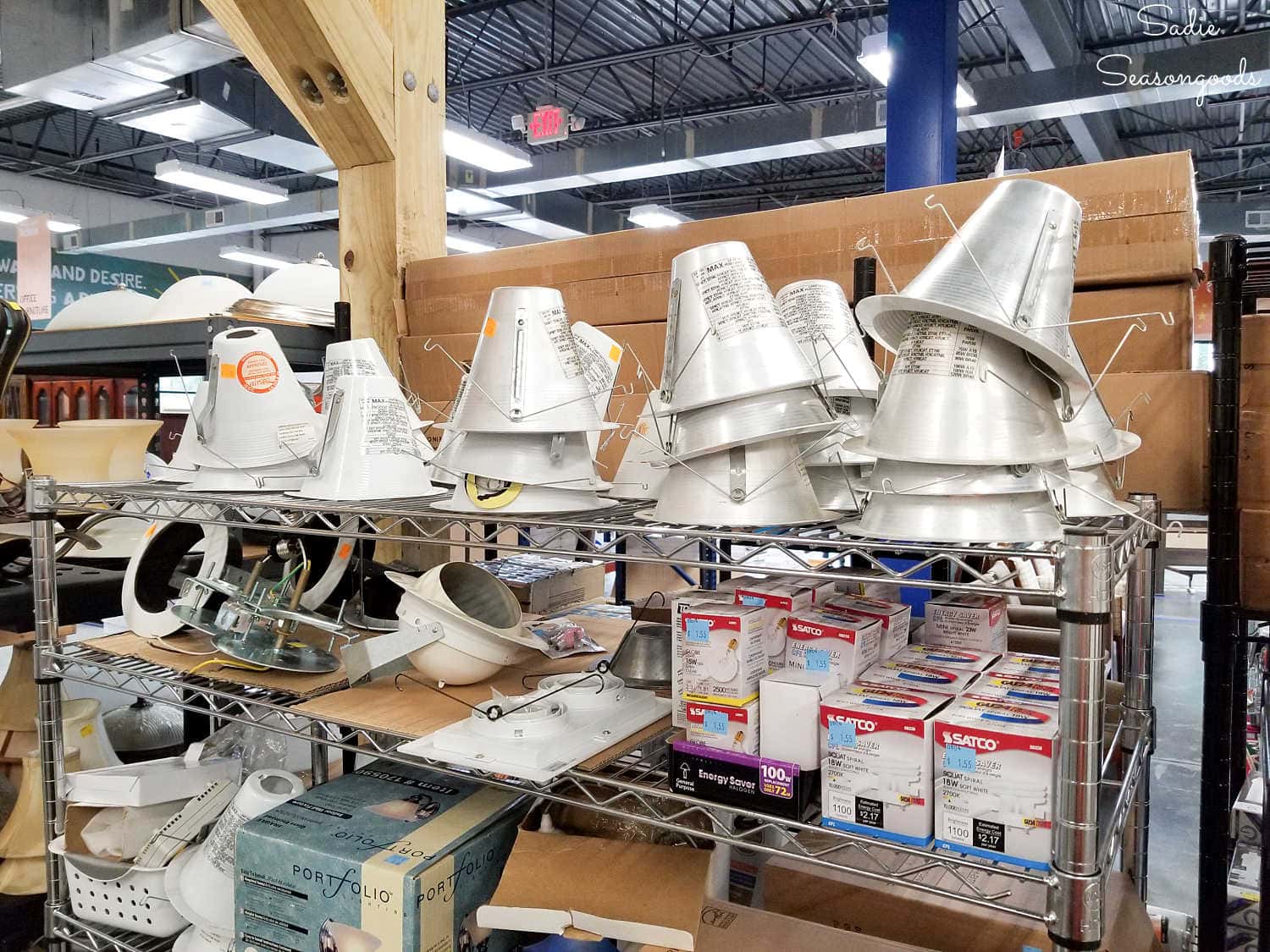 And upon further study, I realized that the transformation would be easier than I had initially thought. In the store, I figured I'd need to cut some of the metal parts off, particularly the clips on the sides.
Which, of course, left me worrying about jagged edges. NOT something you want on your Thanksgiving table for sure!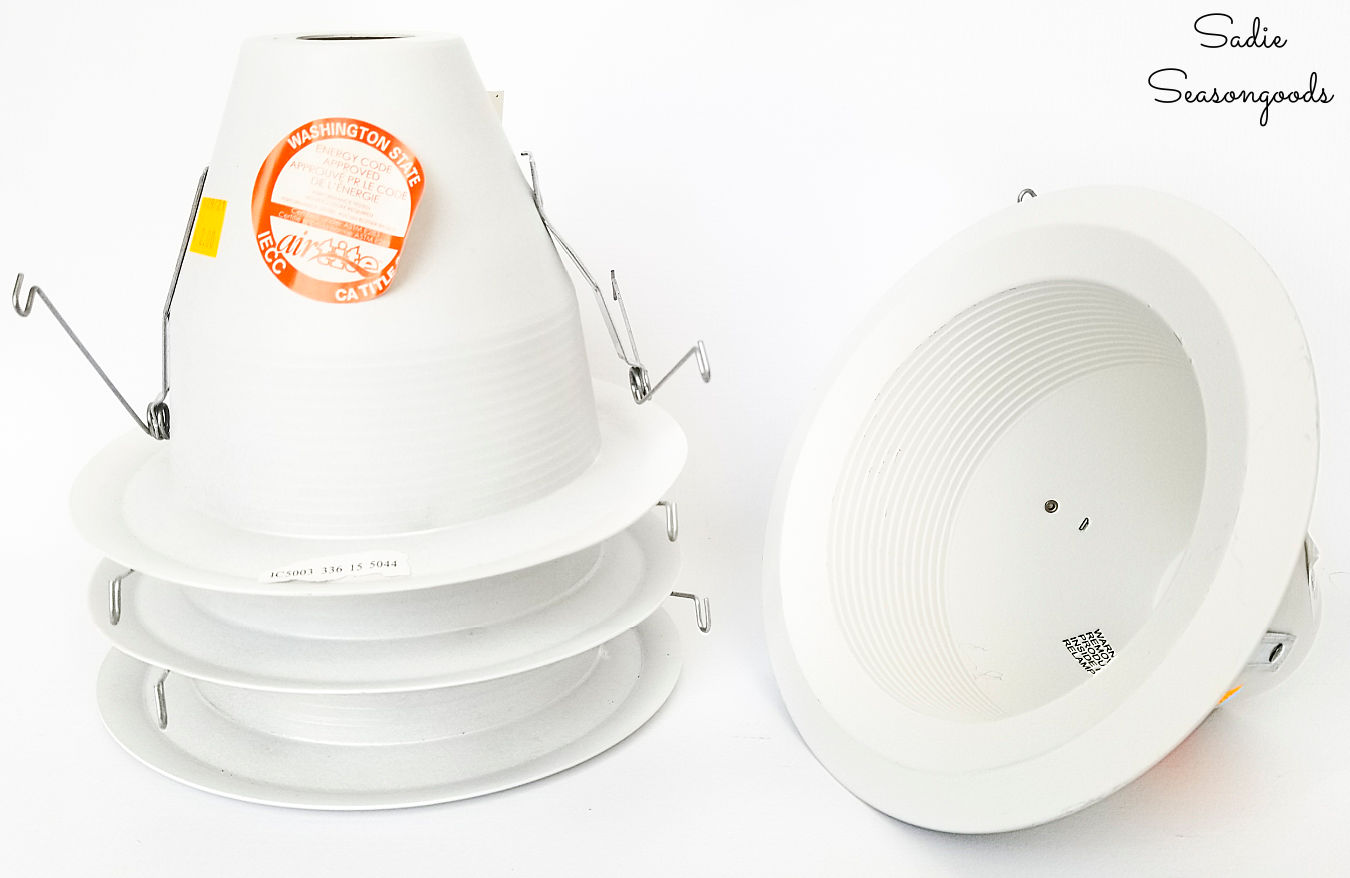 But in the end, well…there was nothing to it! The transformation took place within a matter of minutes, not counting dry time for the paint!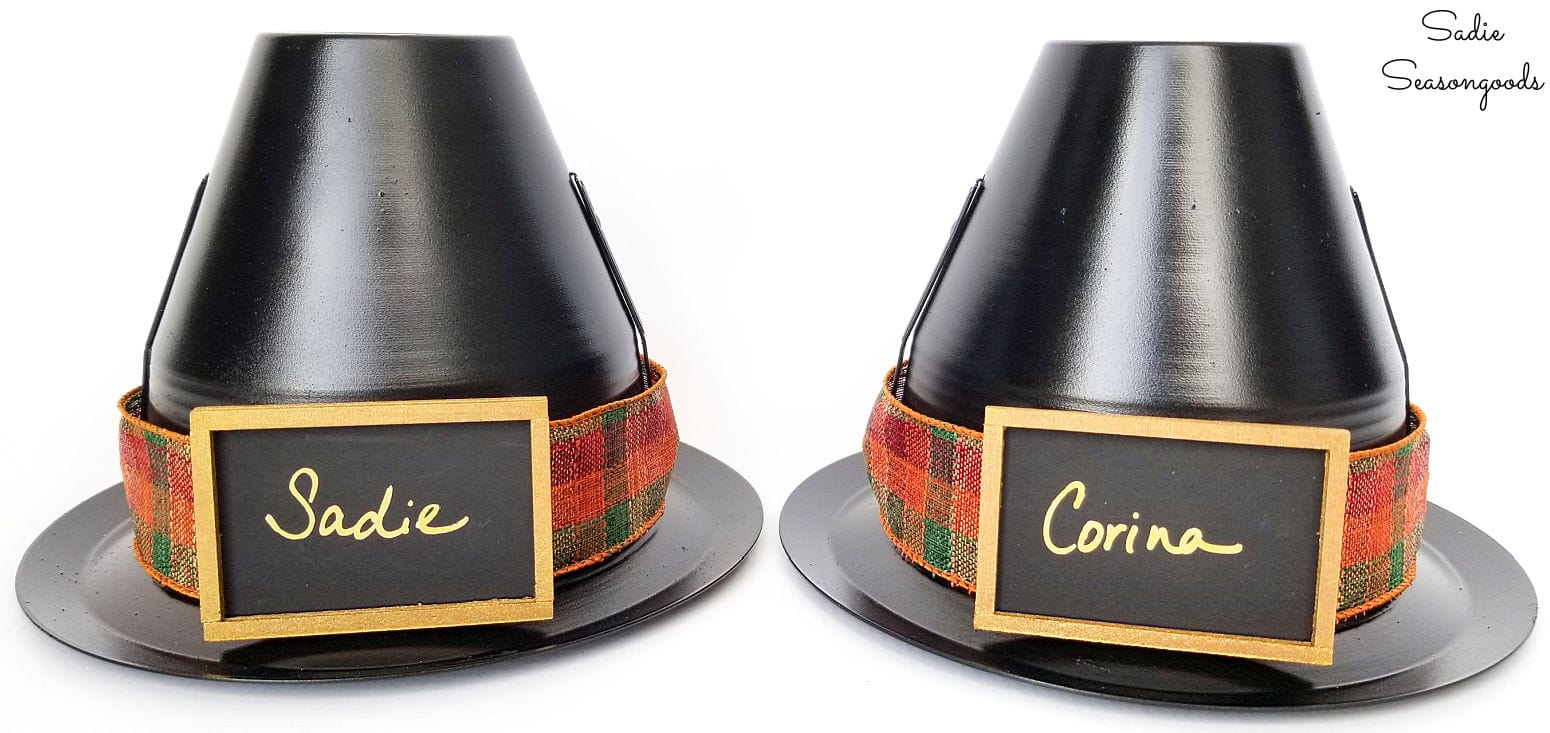 I mean, COME ON. Tell me those aren't the cutest Thanksgiving place cards you've ever seen? And from part of a light fixture, no less. Such a fun and easy upcycling project that will bring charm and whimsy to your Thanksgiving table.
If you are interested in the full tutorial for creating this pilgrim hat craft, please pop over to the Charlotte Region ReStore's blog post! All the details and step-by-step photos can be found on their website- I sincerely appreciate your understanding.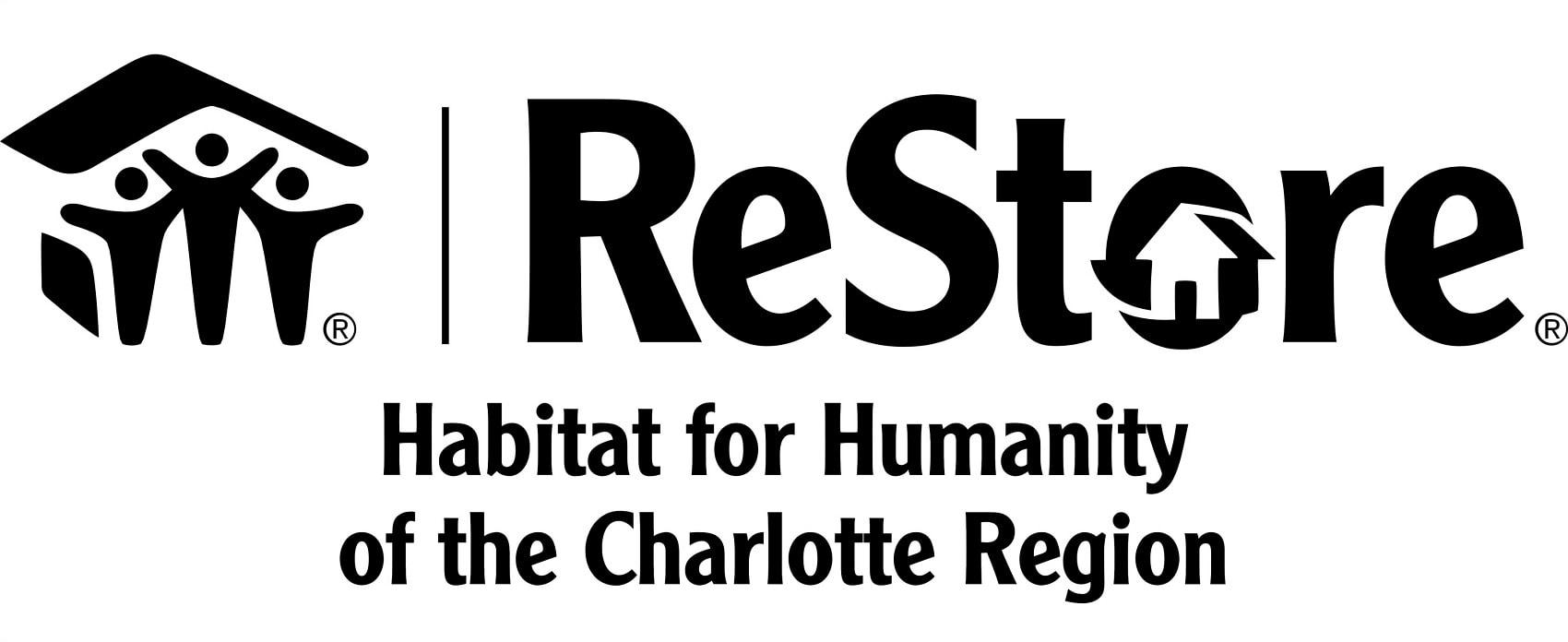 Perhaps the other best part (besides the cuteness factor) is that they were only a dollar or two each. So, not only is this a fabulous way to repurpose something, but it's inexpensive, as well.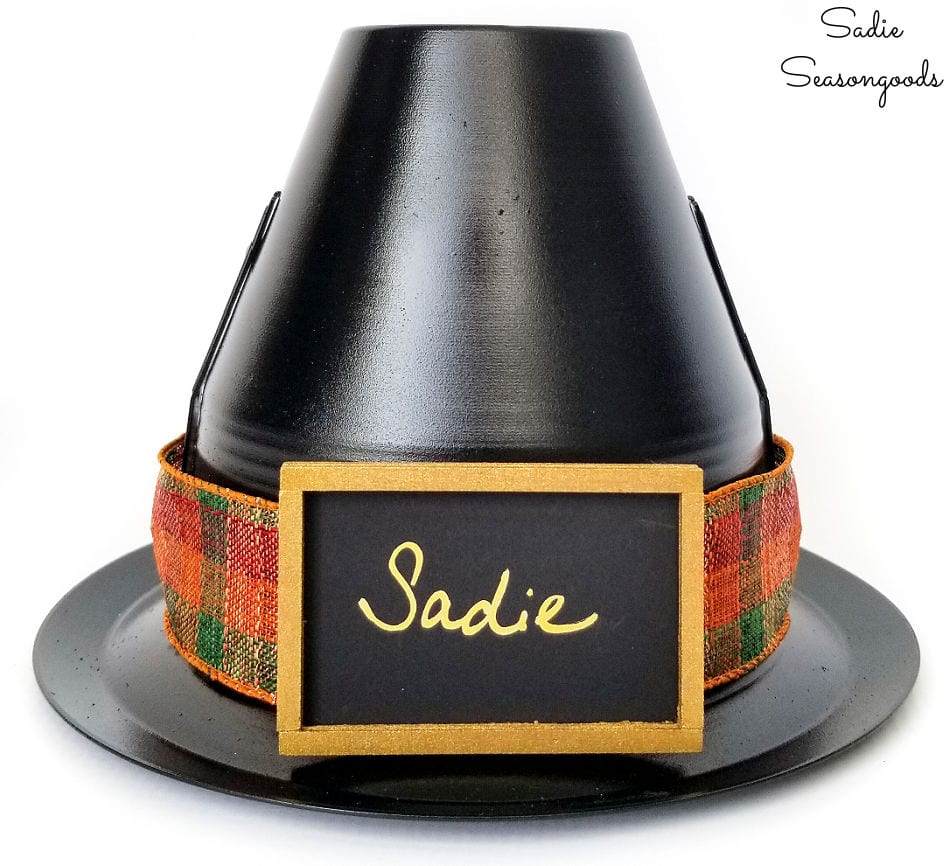 Pilgrim Hat Craft from a Light Baffle
I'm just so enamored with how these turned out. While I've done SO MANY Halloween projects and SO MANY Christmas projects, I've virtually ignored projects for Thanksgiving.
But, between last year's Thanksgiving decor project for Habitat ReStore, and now this year's pilgrim hat craft…maybe I'm finally making up for lost time.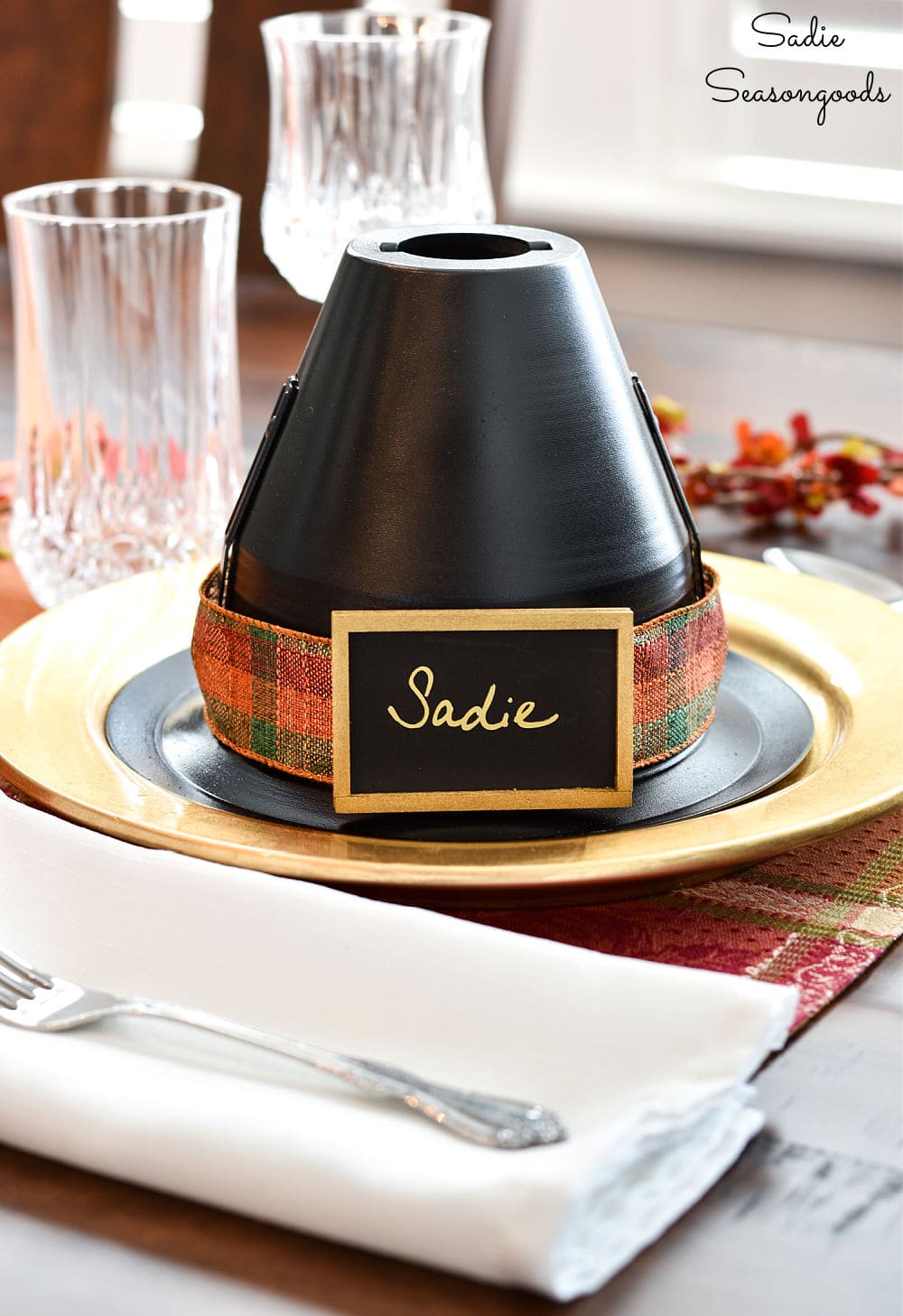 Plus, the baffle trims that I found were ideally sized to fit on top of a plate charger. When it comes to upcycling success, it just doesn't get much better than that!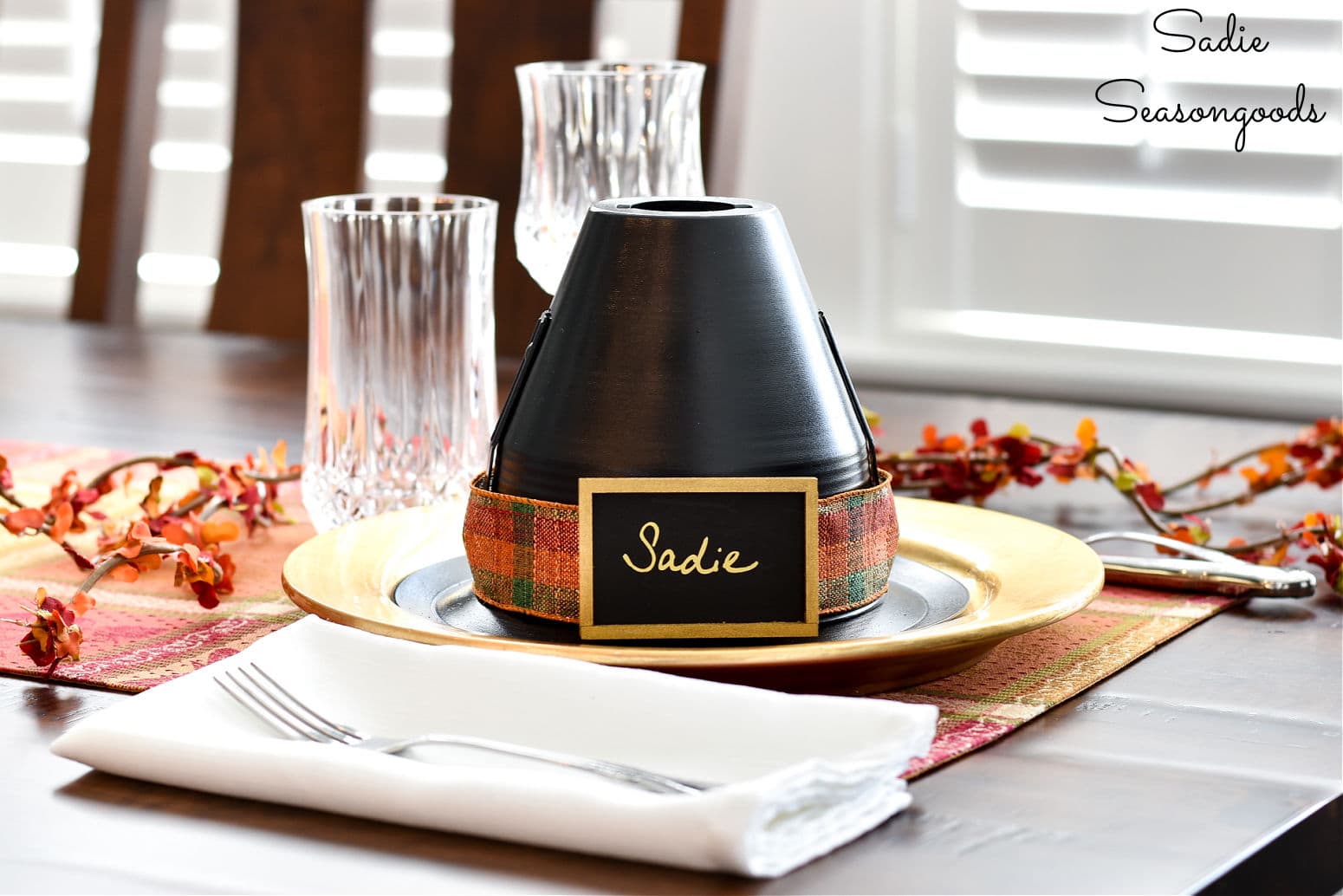 A special thanks to my friend, Andrea, who inadvertently lent me her table for these photos. I was cat-sitting for her while she was out of the country, and I snuck a few project photos in her lovely home while she was away!
Anyway, I hope you enjoyed this upcycling idea for making pilgrim hat place cards as much as I did! And as always, I appreciate your understanding that the full tutorial is on the ReStore blog, and not mine.
Interested in even more upcycling ideas for old light fixtures? Then this collection of project ideas is just for you!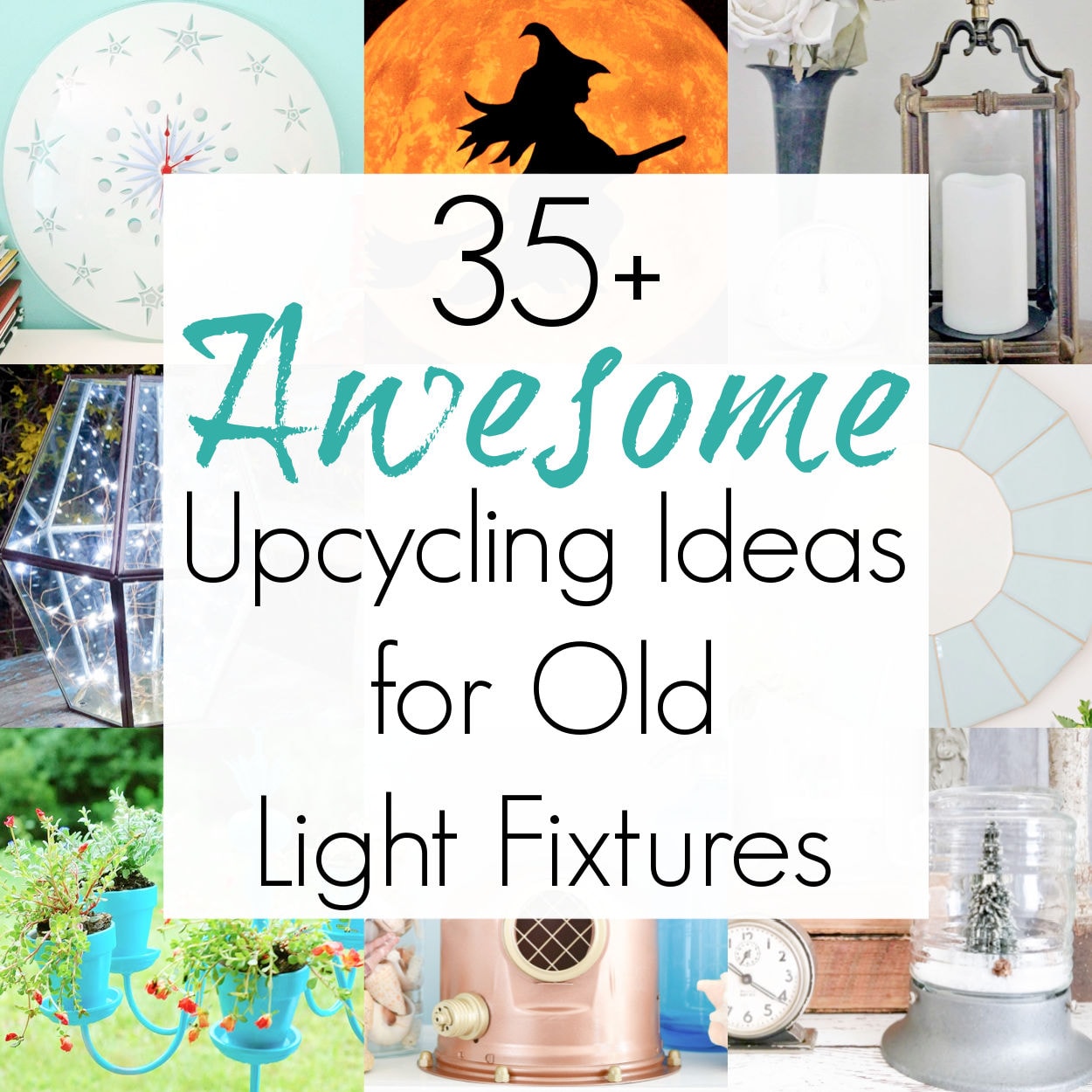 And for all of my North American friends and neighbors, I wish you a very Happy Thanksgiving- from my upcycling family to yours.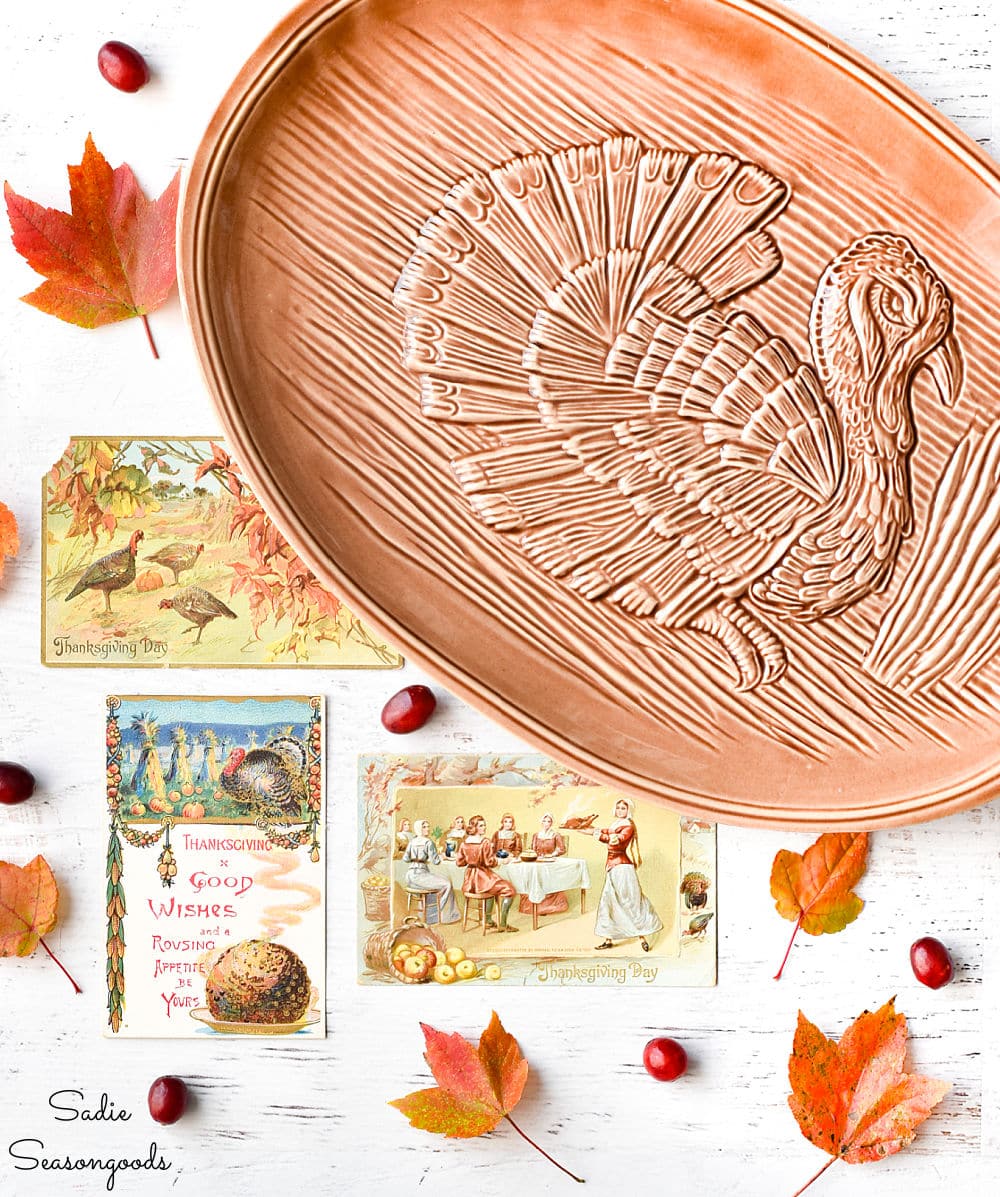 Craft on!
S
Want to be notified when I publish my next upcycling project tutorial?
Subscribe to Blog via Email
Join me on Social Media:

PIN ME!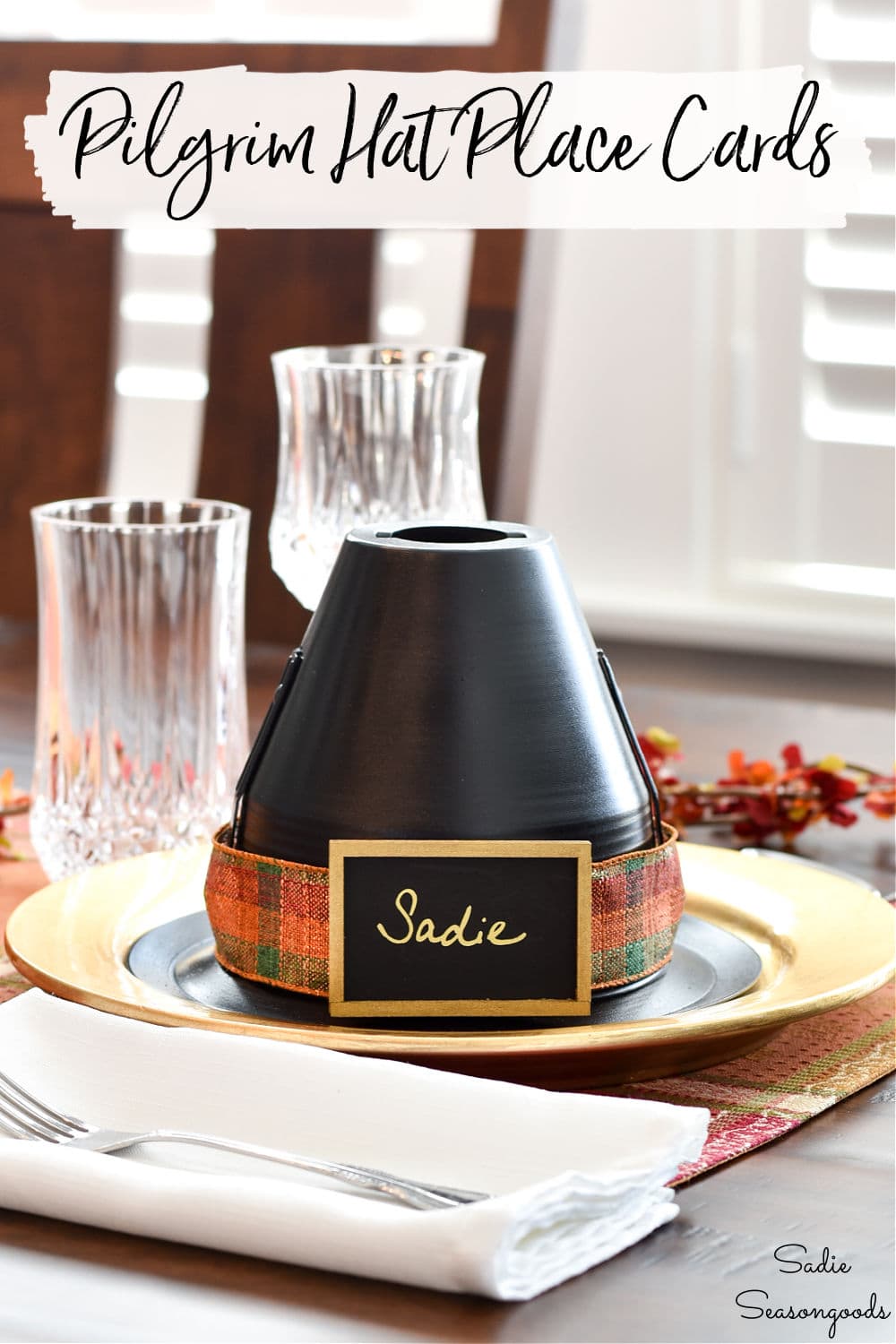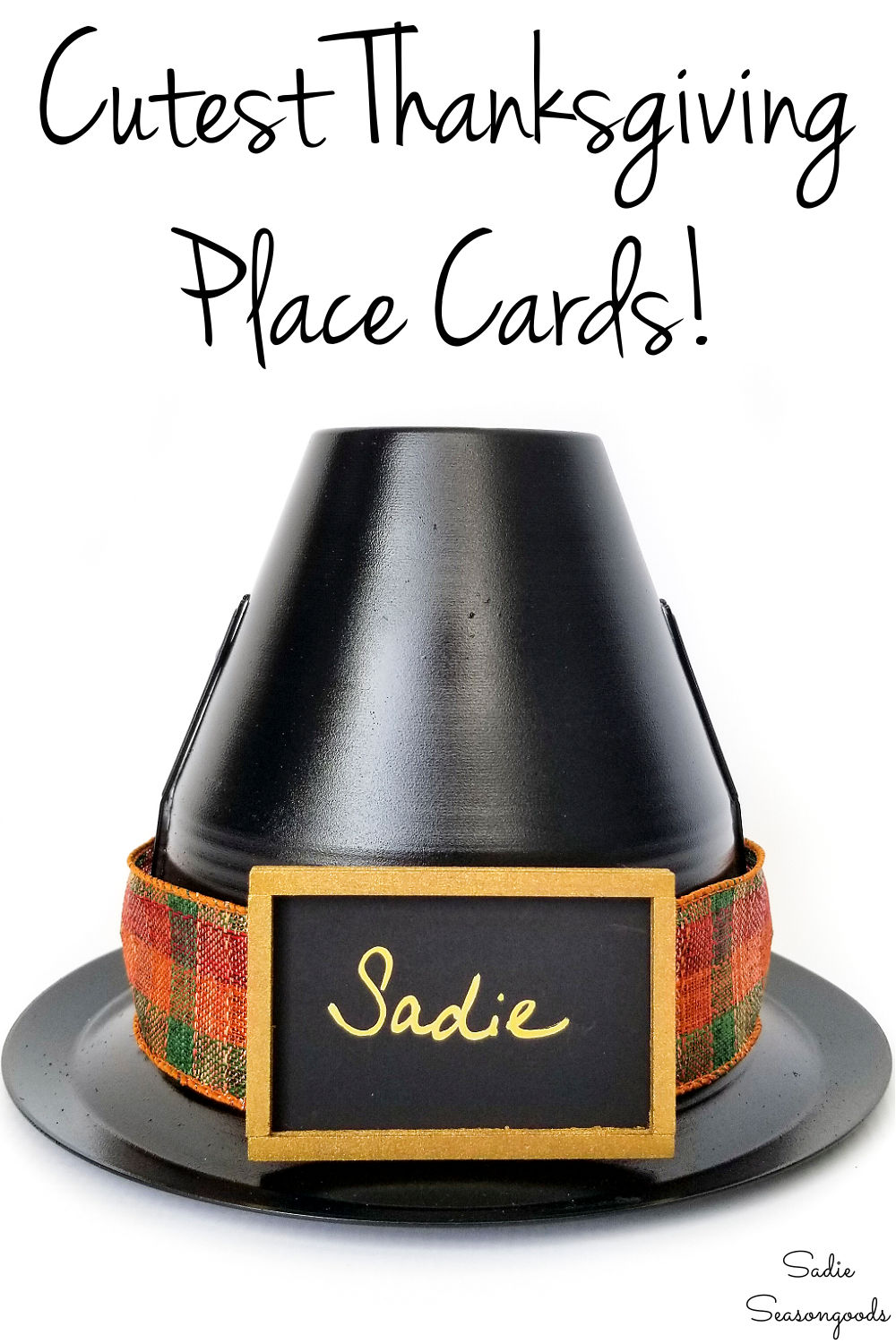 Sarah Ramberg is the owner of Sadie Seasongoods, a website that celebrates all things secondhand. From upcycling ideas and thrifted decor to vintage-centric travel itineraries, Sadie Seasongoods is a one-stop shop for anyone who loves thrifting and approachable repurposing ideas. Sarah is also the author of "Crafting with Flannel" and has been featured in numerous media outlets and magazines.