Wood wall sconces or wall candle holders are pretty common at thrift stores these days. So, OF COURSE I needed to develop a fun new way to upcycle them. Wooden items are some of my favorite things to repurpose, so they were destined to make it on my blog at some point.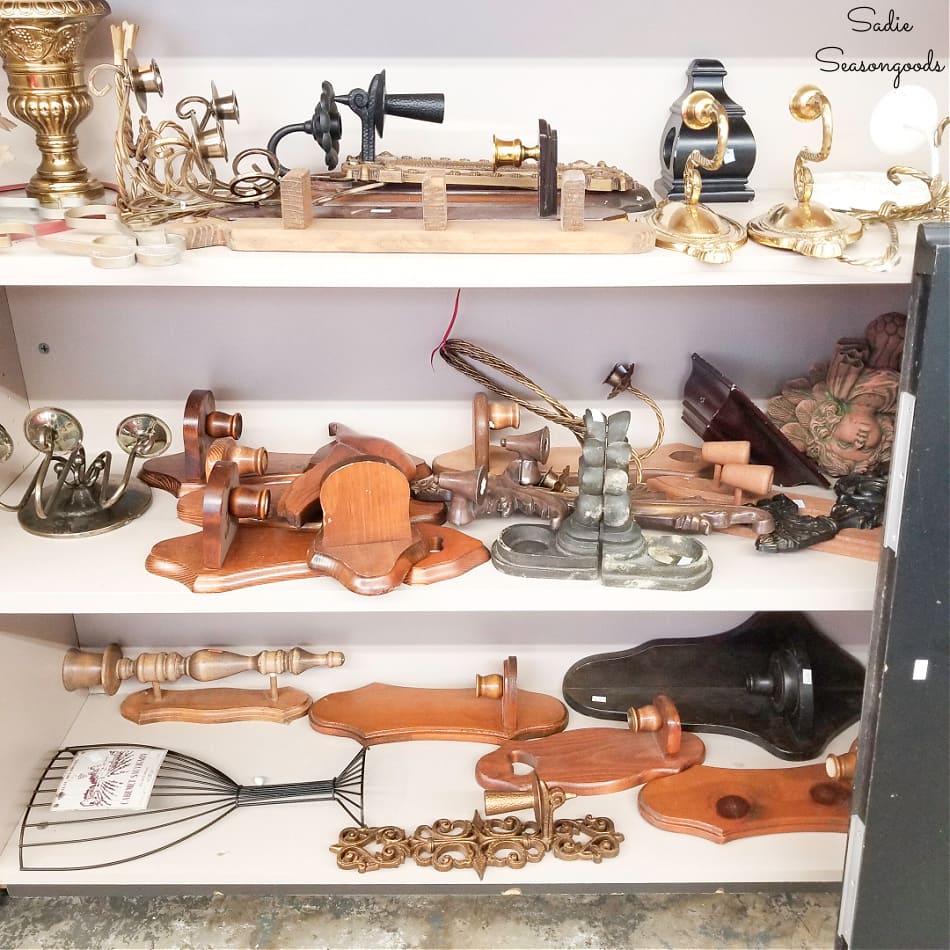 I mean, look at that thrift store shelf. They are EVERYWHERE, and let's face it- we usually push them aside to get to better treasures.
Anyway, I went ahead purchased a pair without a project idea in mind. I figured something would eventually come to mind.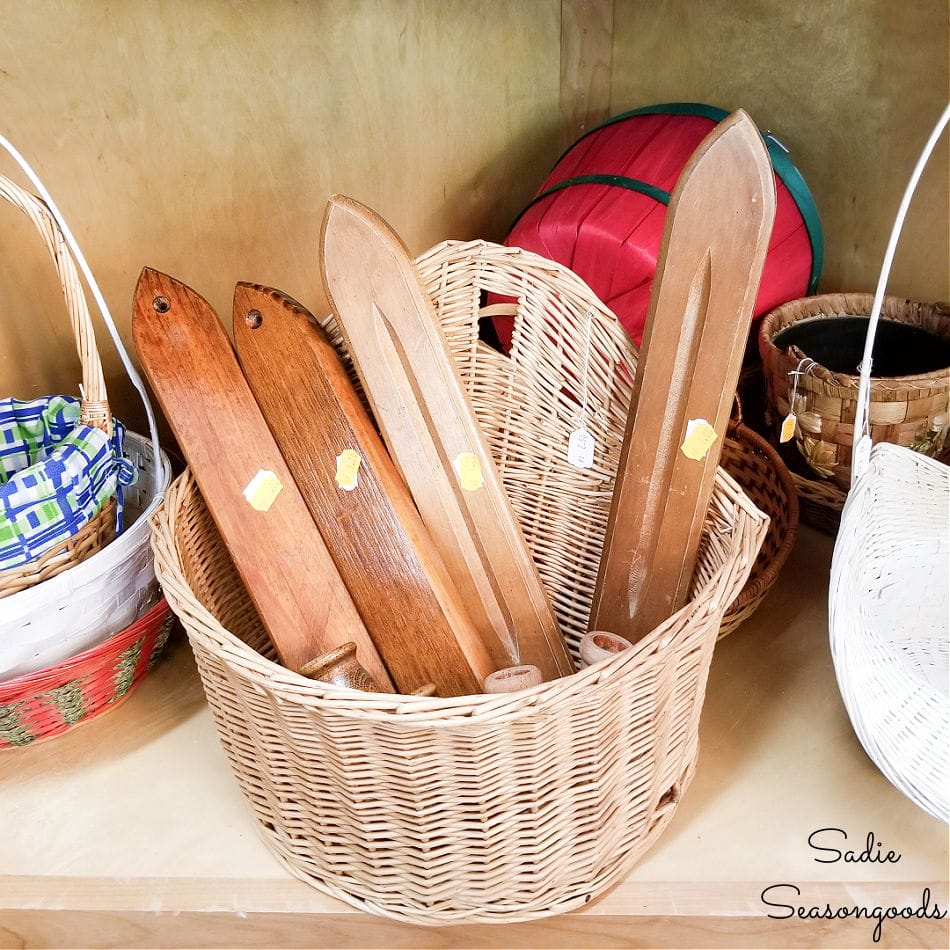 Finally, I made a simple viewing adjustment. Traditionally, each sconce would be hung on the wall like this in order to hold a single taper candle in each one, right?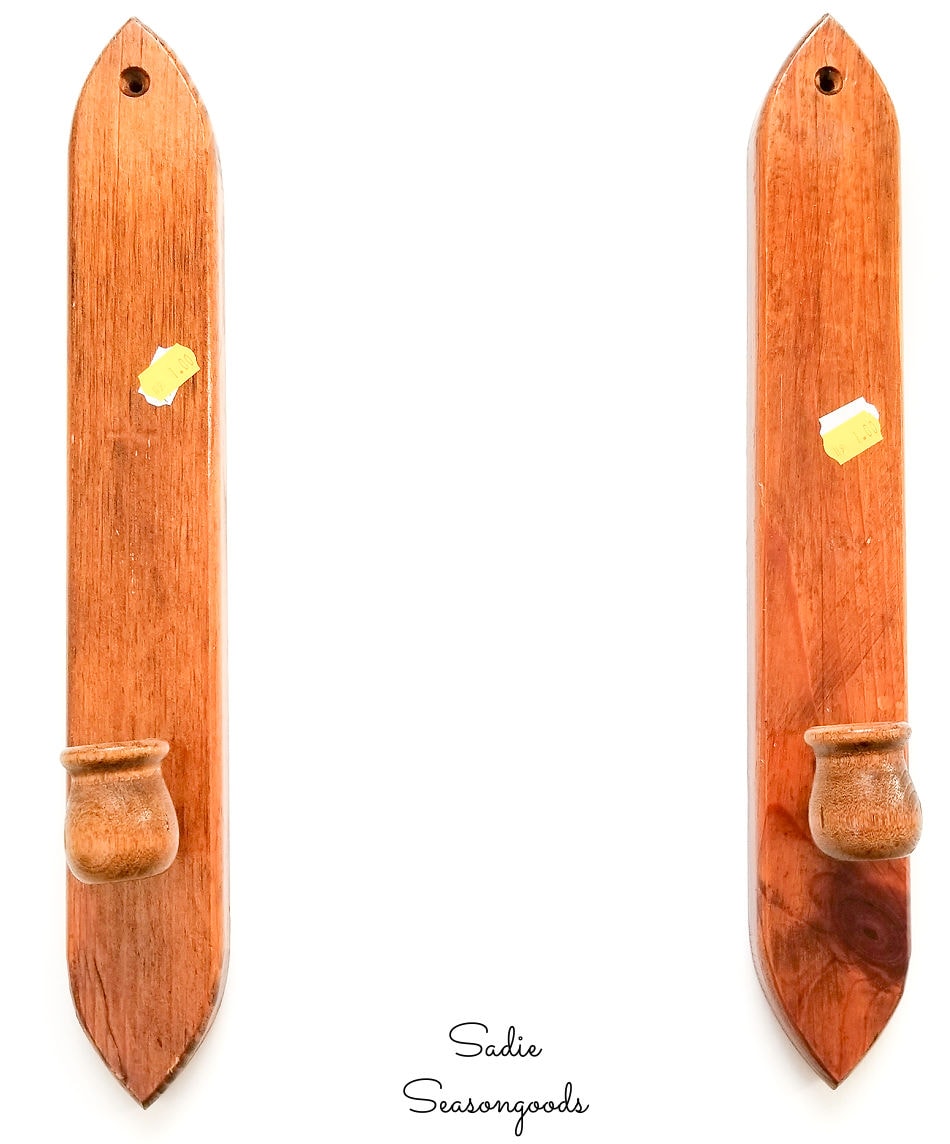 But what if I turned each candle wall sconce by 90°? And placed a wooden dowel between them? And attached the entire thing to board?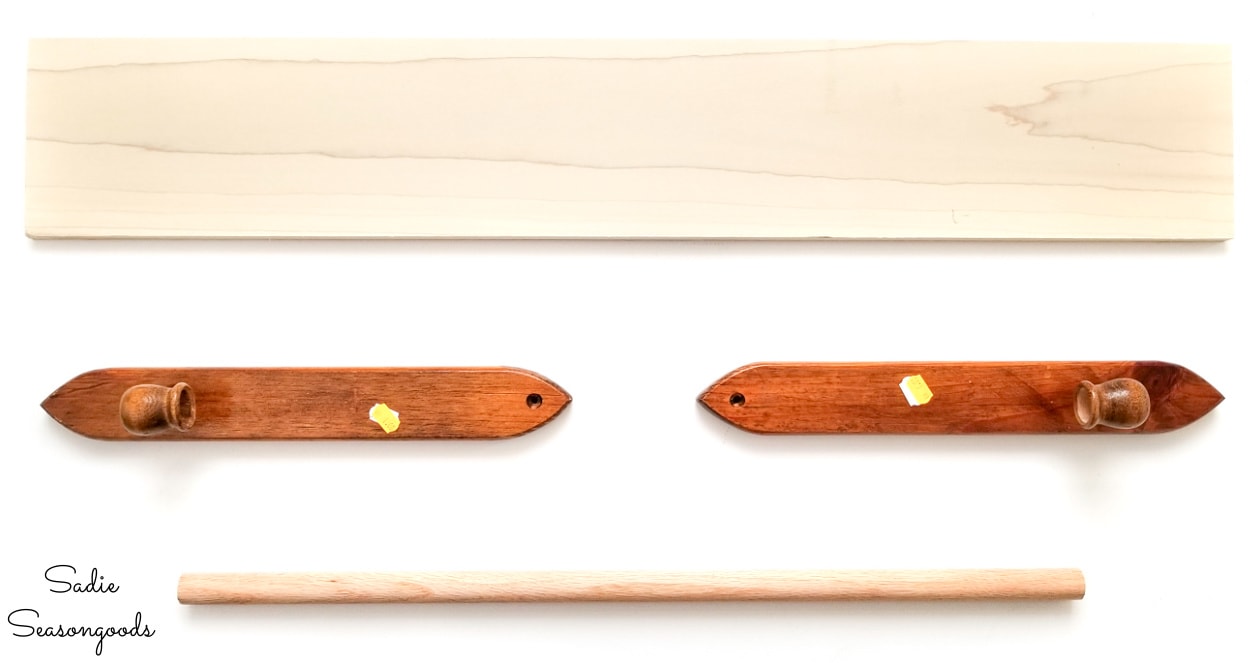 I could make a DIY towel rack! And if you aren't able to envision my crazy idea, don't worry- keep reading and I think you will.
This post is sponsored by Linzer Products Corp., the maker of Trylon paint brushes that were used in this tutorial. The brushes were provided to me free of charge, but any and all opinions are my own.
This post also contains affiliate links for your crafting convenience. As an Amazon Affiliate, I earn from qualifying purchases. All blue, bold, and underlined text is a clickable link, either to a product or to a related post.
Upcycling the Wood Wall Sconces from the Thrift Store
First, I cut everything to size. A standard towel bar is 18″ long, so I cut the wooden dowel to 20″. This extra length would allow each end of the dowel to be inserted into the candle wall sconces.
Then, I placed the actual towel rack onto a wooden board to determine where to cut that, as well. After measuring and cutting, I sanded everything down.
I decided to paint the board a soothing moss green using my absolute favorite paint brushes- Trylon™ brushes by Linzer Products Corp.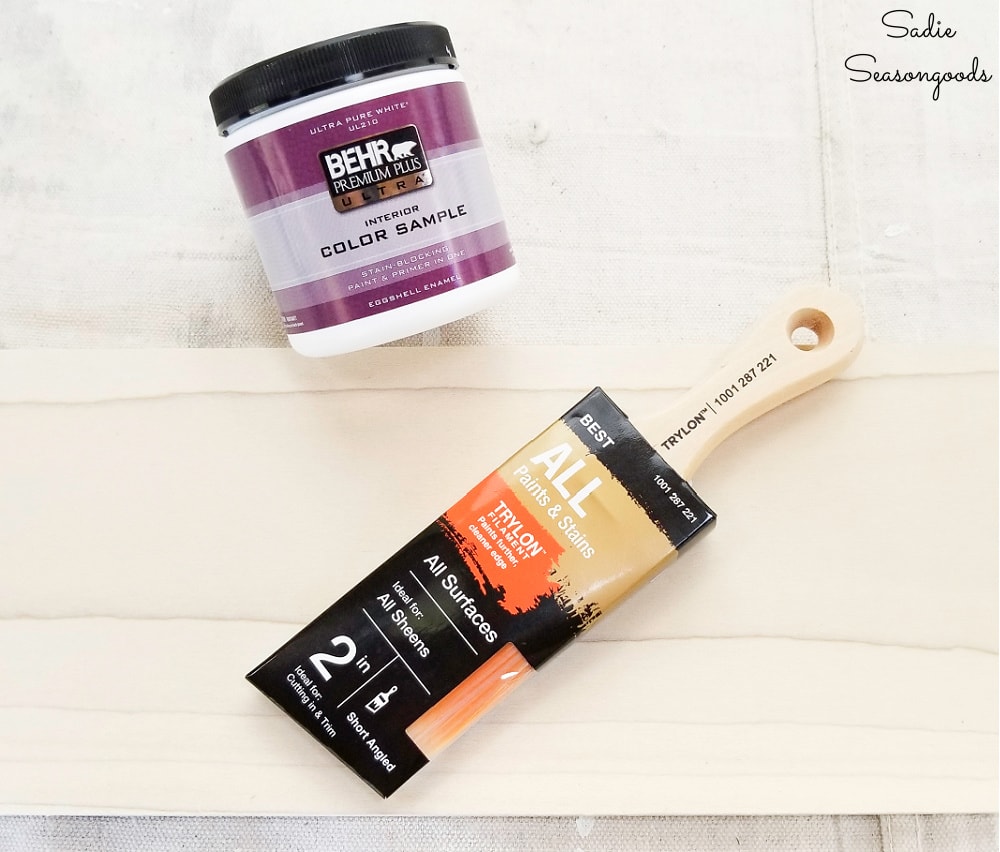 We've used Trylon™ brushes around our home (mostly for cutting in and trim painting) for years. But now that I'm a full-time DIY blogger, I use them on projects whenever I can.
I also used a sample of Behr paint for the board.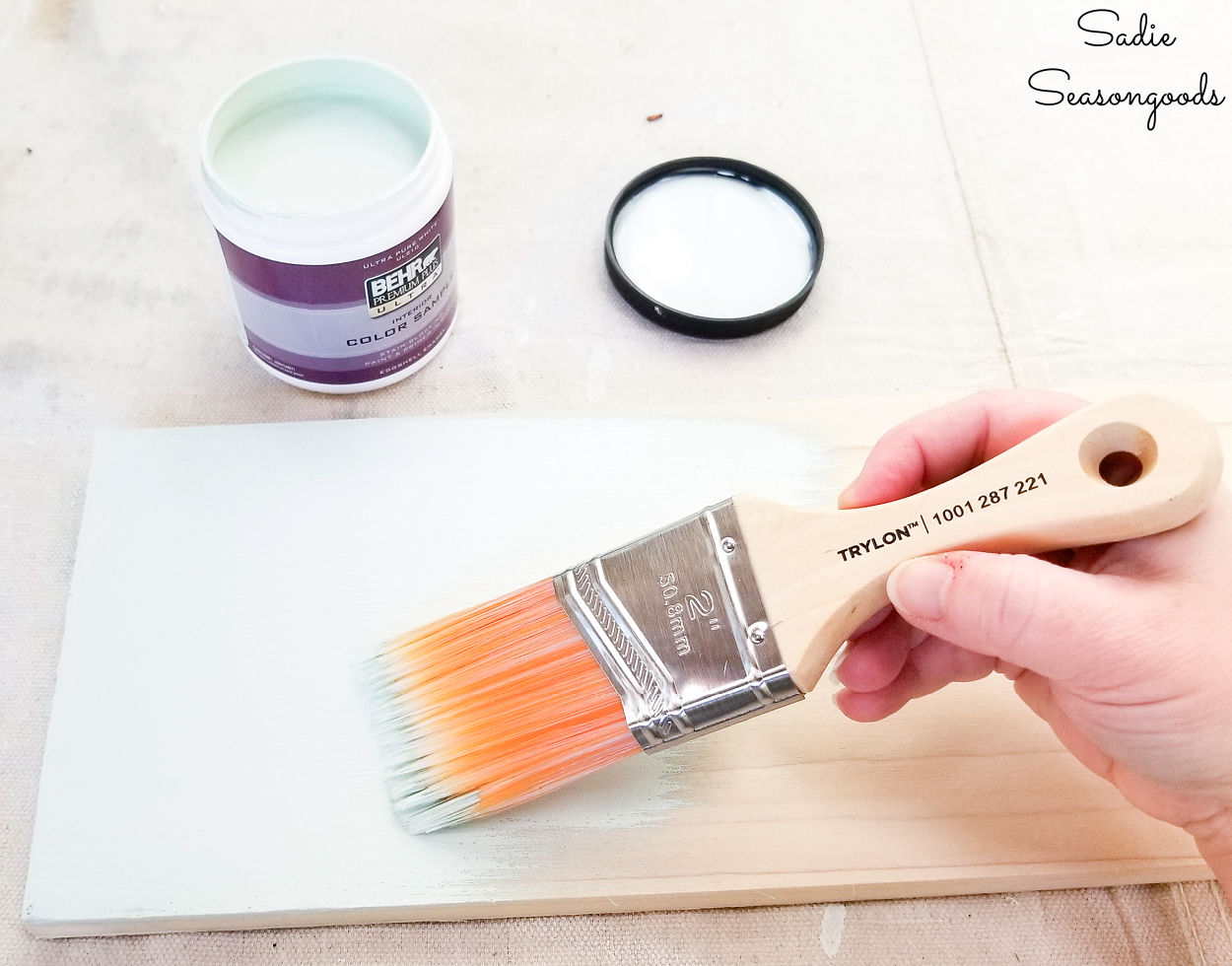 I'm a genuine fan of these brushes- and we have a paint cabinet in our garage filled with them to prove it! They hold and release paint beautifully, and they clean up like new.
While the board dried, I spray-painted the wood wall sconces and wooden dowel in a metallic silver.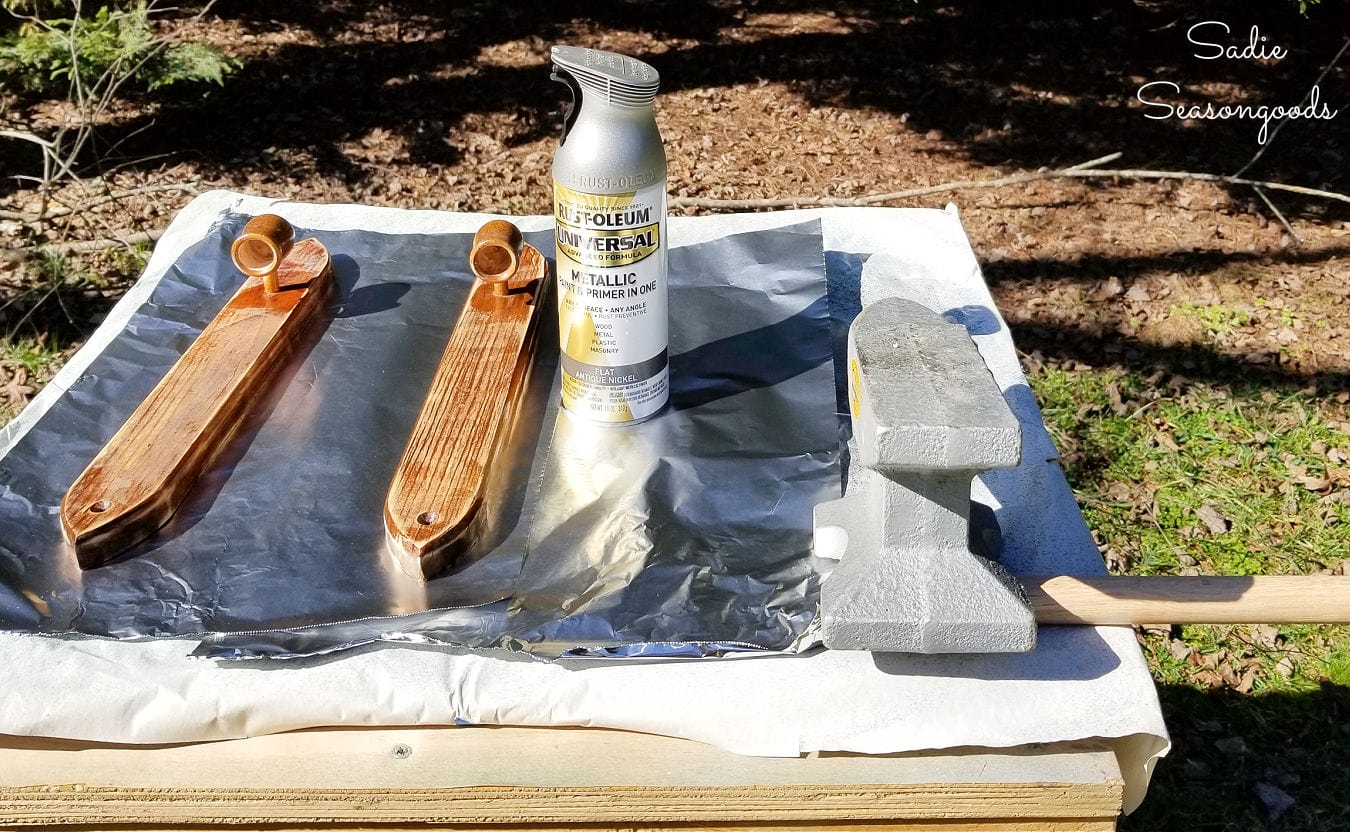 And yes, your eyes aren't deceiving you. I used my craft anvil to anchor down the dowel for easier spray painting!
Next, I used my Trylon™ brushes to seal the candle wall sconces and the wooden dowel with top coat. Since this was becoming a DIY towel rack, it needed a waterproof finish!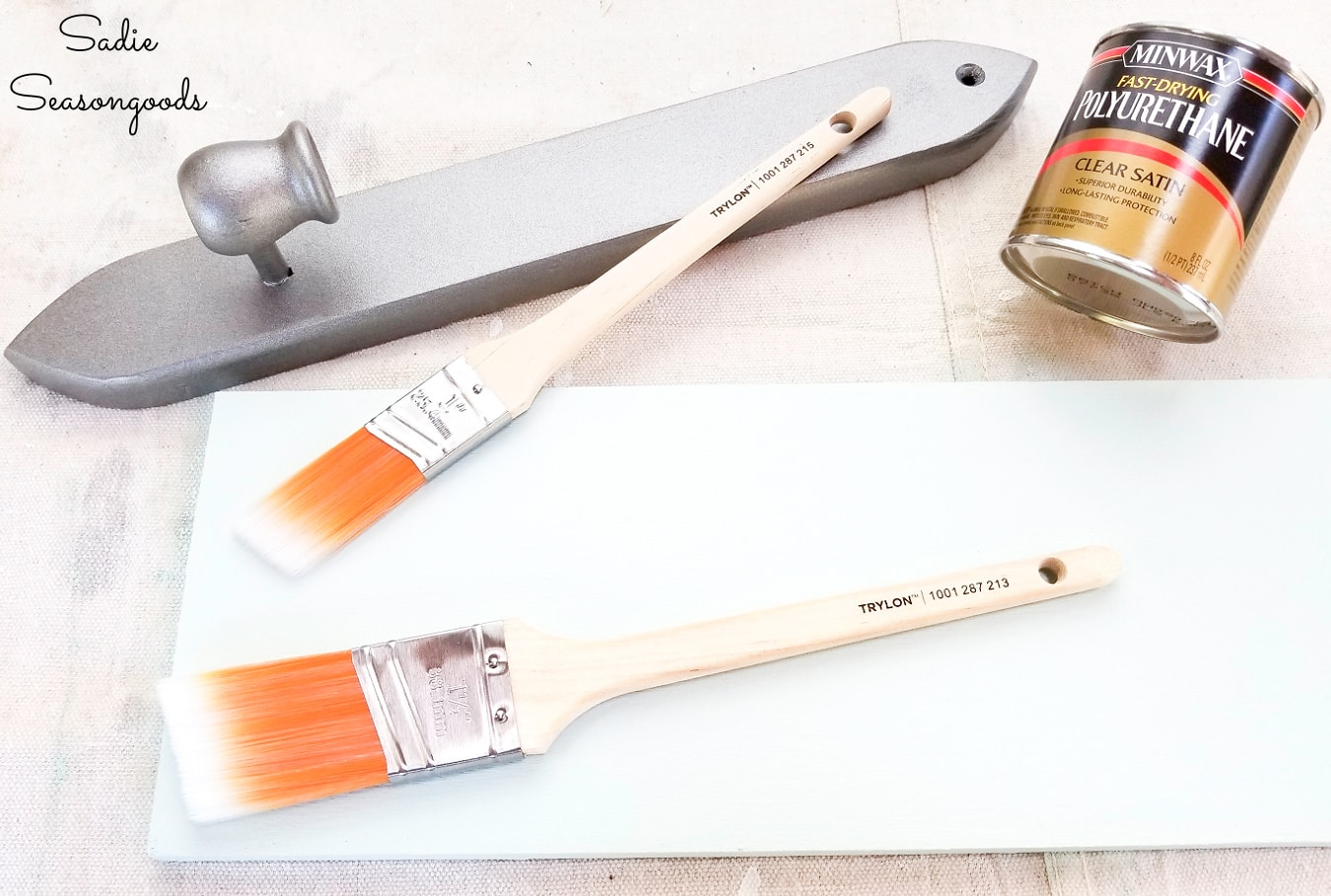 Finally, it was time to assemble the DIY towel rack!
First, we measured the center of the back board and drew a long line to mark it. Then, we attached one of the wall candle holders with 1" wood screws through the back of the board.
Next, we inserted the wooden dowel, lined up the second of the two wood sconces, and secured it in place the same way.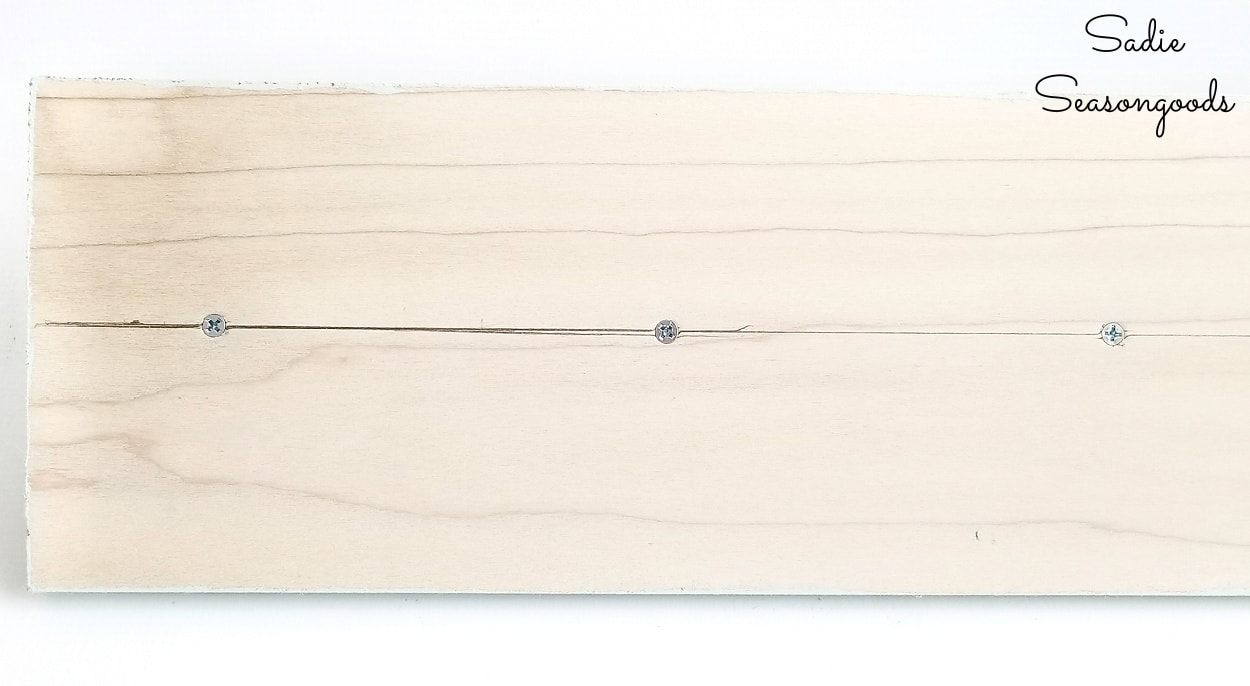 Ready to see my DIY towel rack from wood wall sconces in action?
DIY Towel Rack from Wood Wall Sconces
To hang the DIY towel rack, we drilled in two wood screws, using a laser level to ensure it was straight. Then, I dabbed on a bit more of my Behr paint on the screw heads to help them blend in just a bit.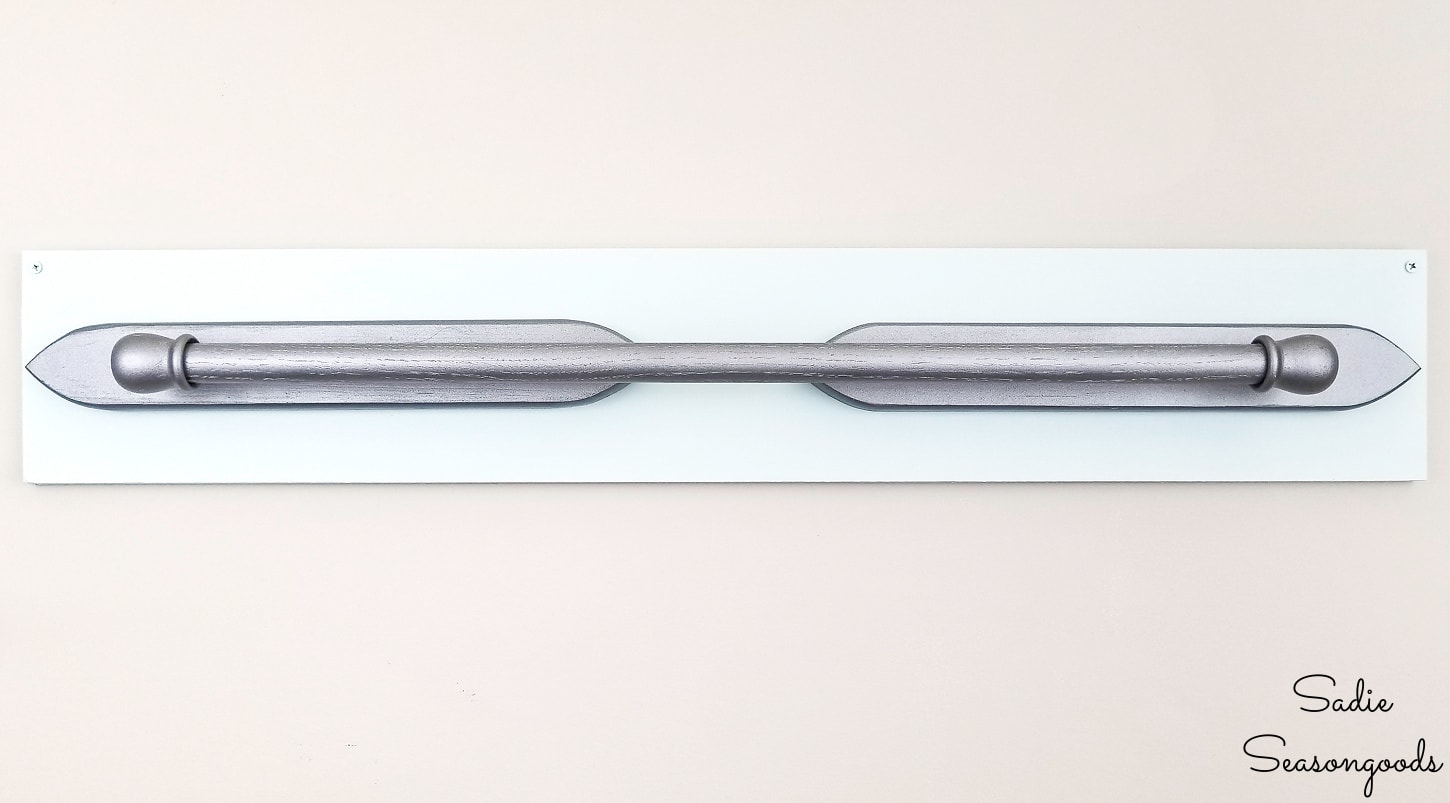 Isn't that wild? My towel rack idea with the candle wall sconces worked out just as I had hoped!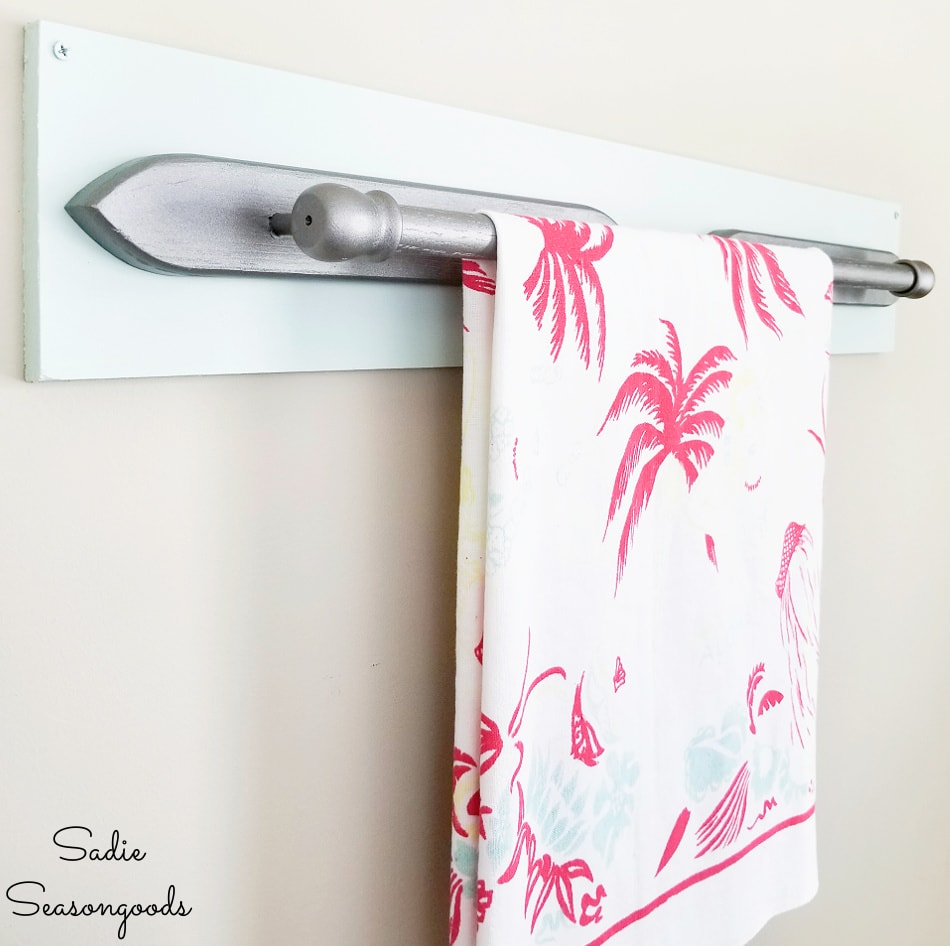 And look, I'll be the first to admit that it would be easier to buy a new towel rack from the hardware store. But sometimes, it's worth going through the process just to see if a crazy upcycling idea like this would actually work, right?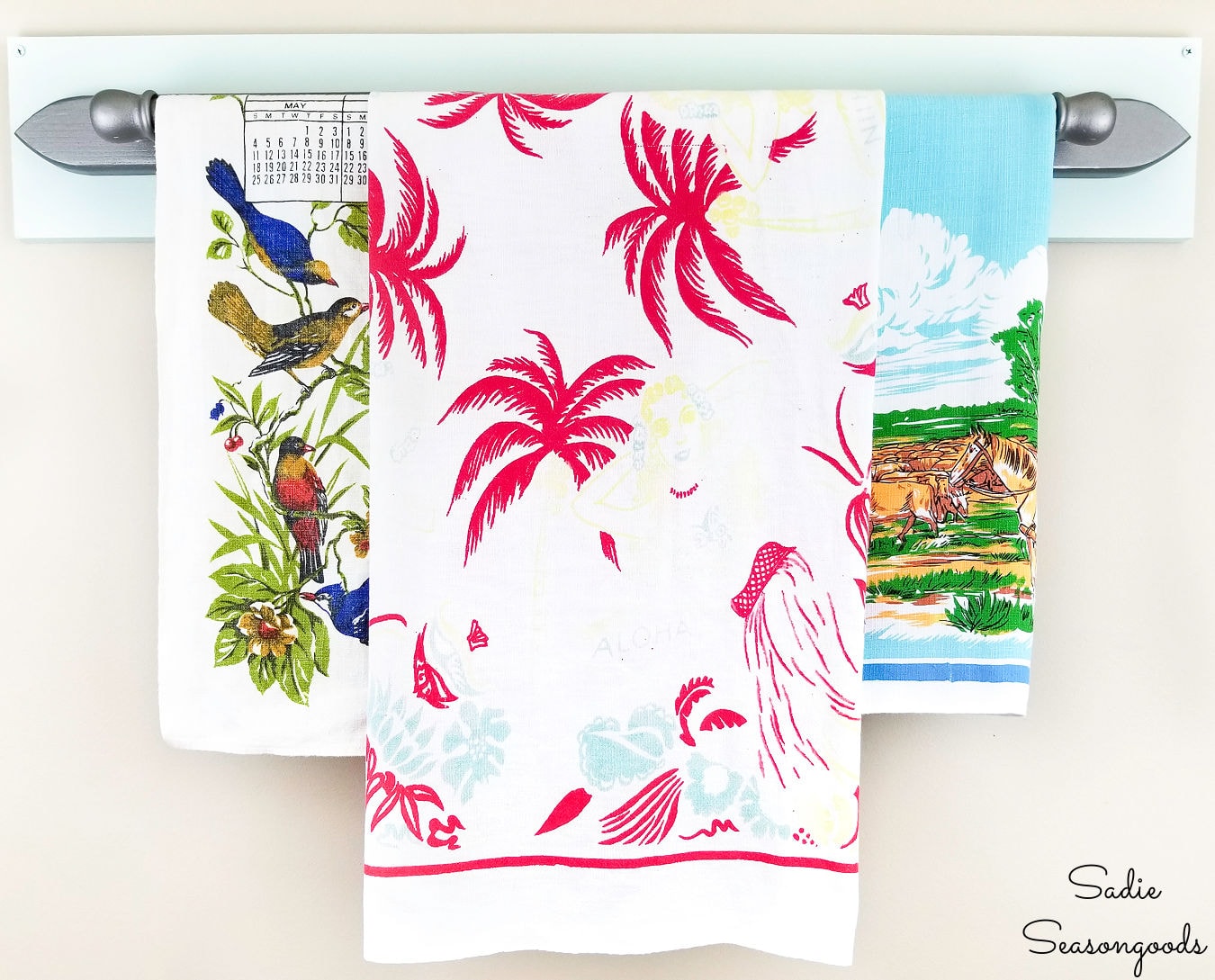 *****
And, today is Thrift Store Decor Team Day – so check out what all the best upcycling bloggers have been up to. Click on the corresponding links beneath the collage to see their transformations.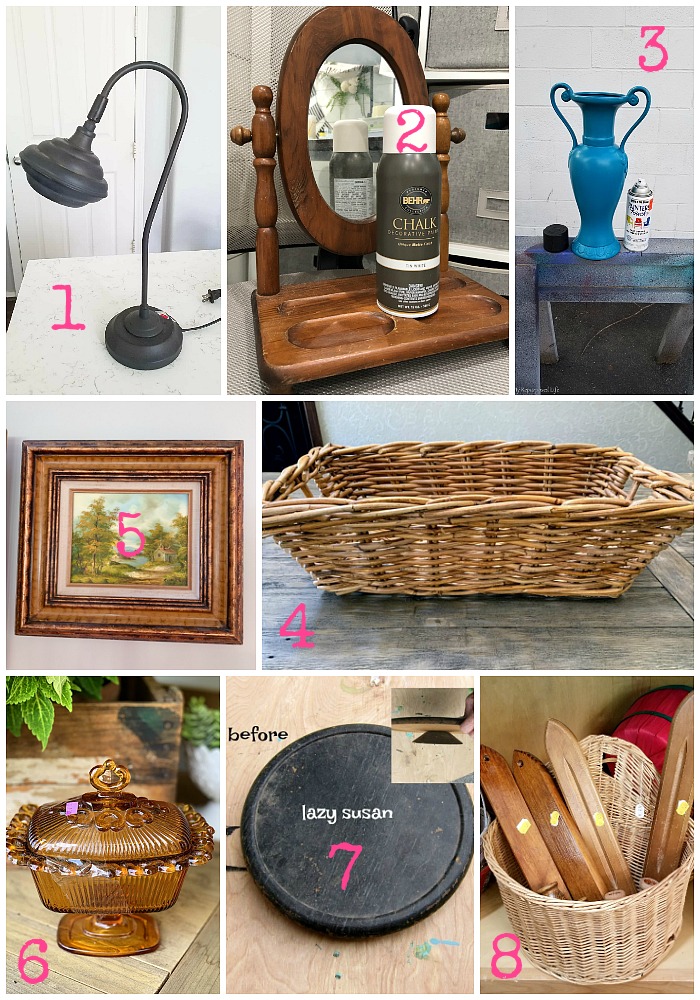 2. Table Top Valet Mirror Makeover
3. Over Sized Vase | Easy Thrift Store Makeover
4. DIY Painted Basket Makeover
6. Repurposing Granny's Candy Dish
7. Paint a Thrift Store Lazy Susan
8. DIY Towel Rack from Candle Wall Sconces
*****
If you enjoyed this upcycling idea using a thrift store item, then you'll love what I upcycled to make this industrial side table!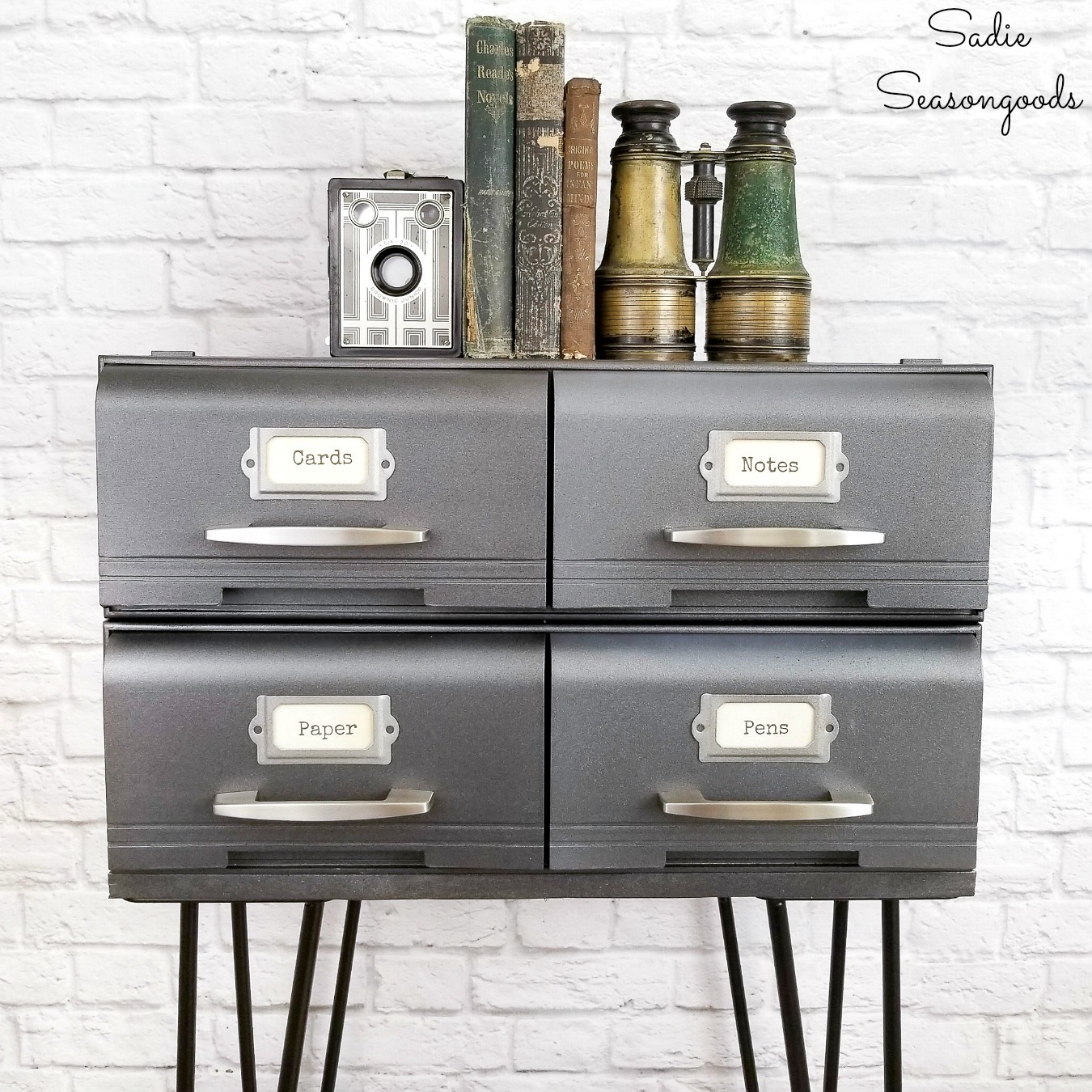 Craft on!
S
Want to be notified when I publish my next upcycling project tutorial?
Subscribe to Blog via Email
Join me on Social Media:
PIN ME!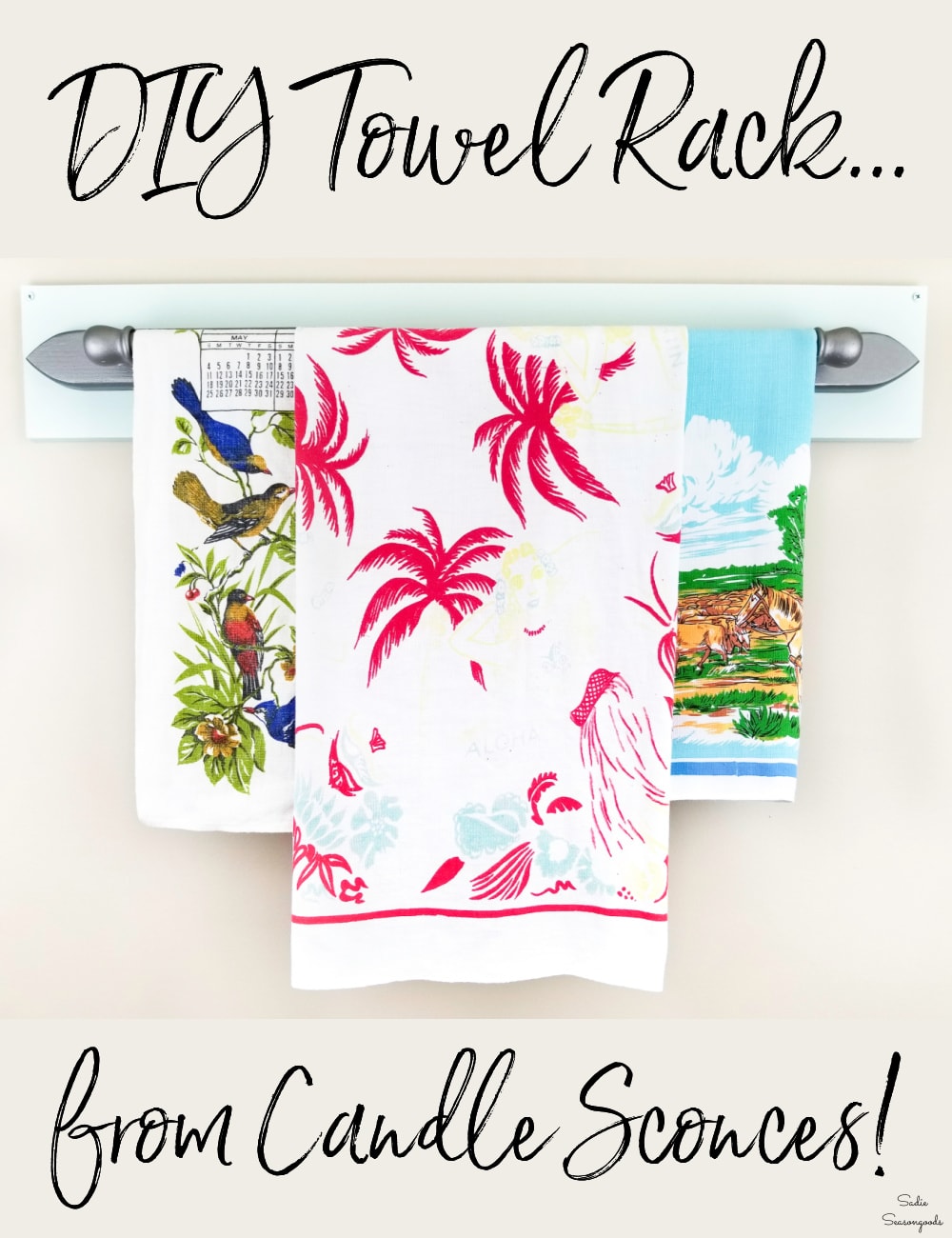 Sarah Ramberg is the owner of Sadie Seasongoods, a website that celebrates all things secondhand. From upcycling ideas and thrifted decor to vintage-centric travel itineraries, Sadie Seasongoods is a one-stop shop for anyone who loves thrifting and approachable repurposing ideas. Sarah is also the author of "Crafting with Flannel" and has been featured in numerous media outlets and magazines.