I have a confession to make: Once I made my Fall Table Runner, I became completely obsessed with making more projects with flannel fabric. I'll go ahead and apologize now because after a few weeks, you may be rolling your eyes at me. I decided that my next project should be a scrapbuster, as I had several cut-up flannel shirts that needed more upcycling. So, why not make some DIY hand warmers or reusable hand warmers for a fun and easy autumn craft?
As we all know by now, I spent the past summer scavenging my local thrift shops for flannel shirts…and I ended up with a bunch of them!
Important to note, I made sure each shirt was 100% cotton before purchasing.
After I had cut out squares from the back of each shirt, I was left with quite a bit of flannel fabric, just not in shirt form. I decided that making some reusable hand warmers would be the perfect scrapbuster craft project.
AND I could make a bunch of them and bring them to an upcoming Fall party!
This post contains affiliate links for your crafting convenience. As an Amazon Associate, I earn from qualifying purchases.
Upcycling Flannel Fabric into DIY Hand Warmers
These are wonderfully simple to make, so I grabbed my thrift store flannel shirts and my fabric cutting tools (this set is FANTASTIC!).
I proceeded to cut out dozens of small squares (4" and 5") in sets of four (two squares per hand warmer, two hand warmers to make a pair).
Ultimately, I ended up with a thick stack of flannel fabric squares like this.
Then it was time to break out my sewing machine…and Cottonball had to help, of course.
Scrapbuster and Autumn Craft with Flannel Fabric
First, I pinned two squares together and sewed all around three sides, starting and ending approximately 1" in on the 4th side, leaving an opening in the center. Then, I snipped of the corners at 45° angles.
After removing my pins, I turned the whole thing right-side out.
Then, I used my craft funnels to fill each DIY hand warmer with plain white rice, about ¾ full.
Reusable Hand Warmers or DIY Hand Warmers from Cotton Flannel
After that, I tucked in the raw edges of each packet, pinned it closed and sewed it shut. I went over my stitches twice just as insurance!
You could add a few drops of autumn-scented essential oils to the rice before sewing them up!
Aren't they pretty? So easy to make and the perfect scrapbuster for Fall. And an easy sewing project for anyone who is just starting out!
Instructions for heating: In a microwave, heat a pair up for 25-30 seconds until they are nice and toasty! They stay warm for a little while, just long enough to take the chill off of cold hands!
Is it weird that they also look like cozy Fall decor all piled in a bowl like this? They have a very hygge or koselig feel to them…
If you enjoyed this upcycling idea for flannel shirts, then you may also enjoy these decorative books that I made from flannel shirts, as well!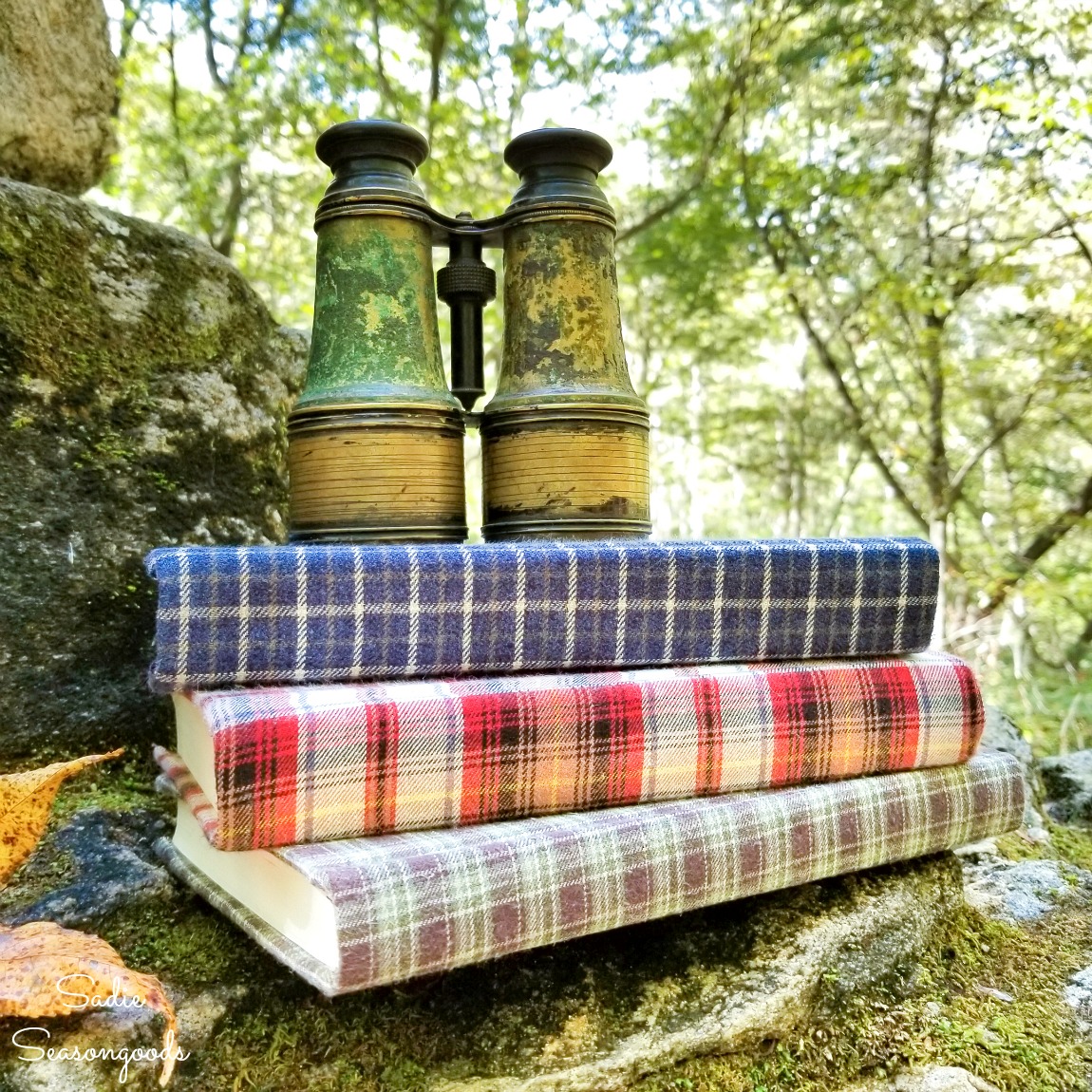 Don't forget- my first book is available for pre-order. If you enjoyed this upcycling idea with flannel shirts, then you will LOVE my book, which is all about flannel crafts!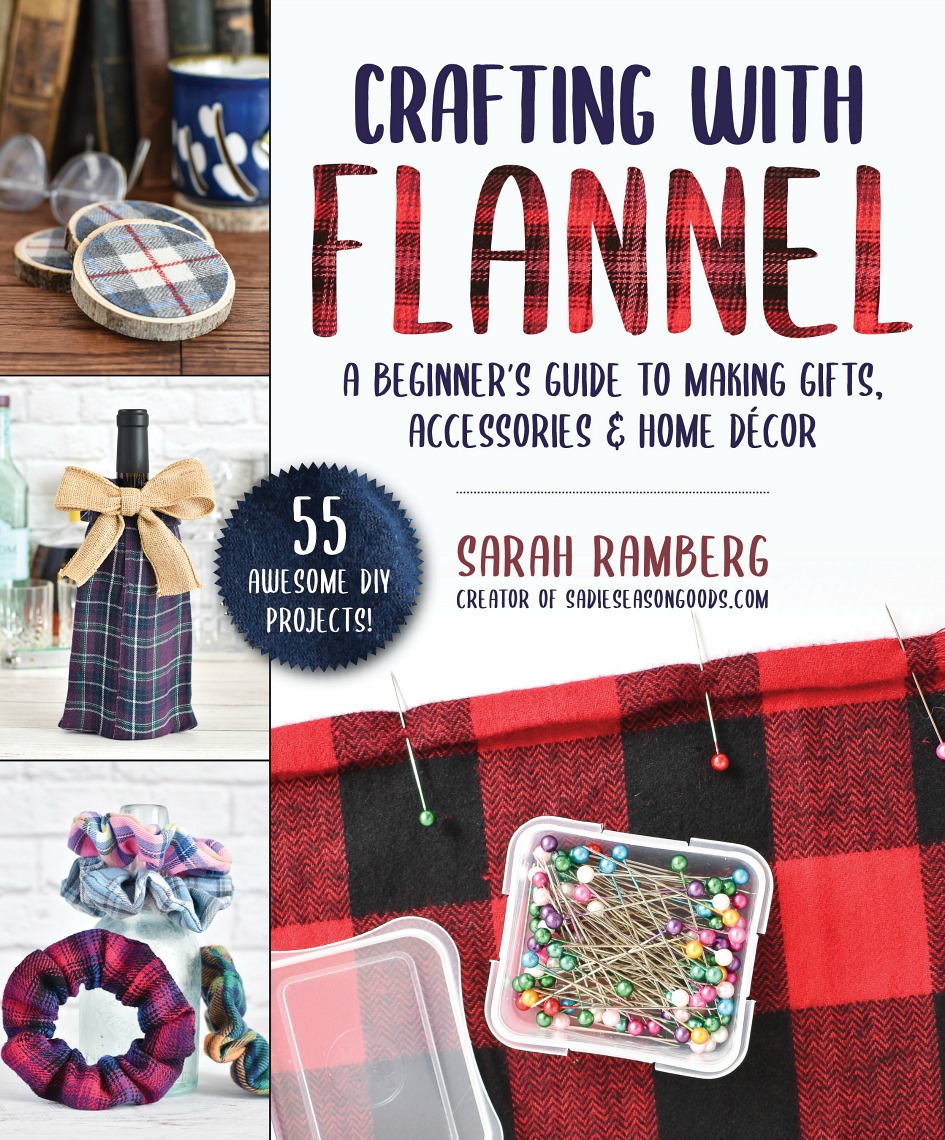 And if you want even more repurposed flannel shirt project ideas, please check out this amazing collection of projects that will surely inspire you!
Craft on!
S
Want to be notified when I publish my next upcycling project tutorial?
Subscribe to Blog via Email
Join me on Social Media:



PIN ME!