If you're anything like me, then you may be looking for green tips, Earth friendly products, or whatever you can do to be more eco-conscious. And one thing I have heard over and over again is that dryer sheets are toxic and/or bad for the environment. So, I decided to try my hand at making some dryer balls using wool yarn I found at the thrift store.
While at a favorite local thrift shop the other day, I passed by a bin filled with yarn. Normally I wouldn't give this a second thought, but with DIY dryer balls on my mind, I took a peek.
And sitting right on top was this bag of old wool yarn. Wonderfully enough, it was even from a local mill!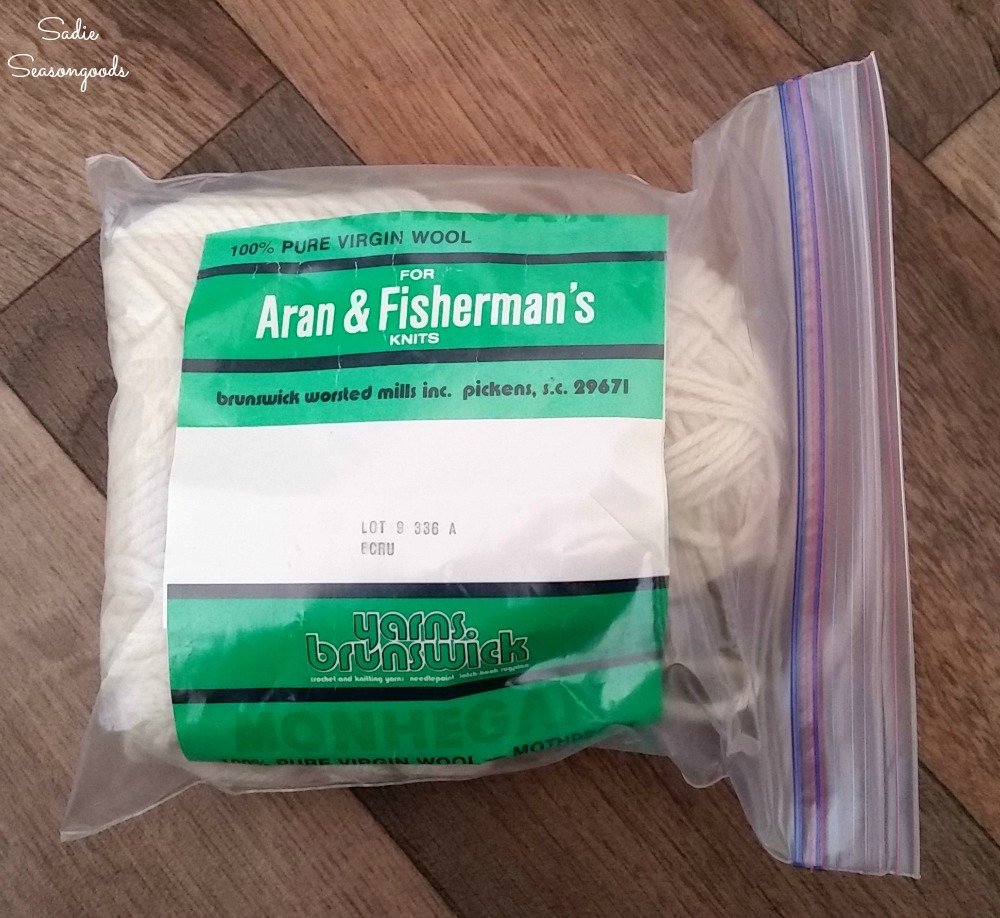 Just what I was looking for- 100% pure wool yarn.
Wool dryer balls are not a new concept. They soften and fluff clothing naturally, reduce static cling, help cut drying time, won't decrease towel absorbency, and are chemical-free. Add to that the cost savings (from both eliminating the purchase of dryer sheets AND from the reduced drying time), they're pretty magical.
And as if the magic needed sprinkles on top- they're easy to make!
This post contains affiliate links for your crafting convenience. As an Amazon Affiliate, I earn from qualifying purchases. All blue, bold, and underlined text is a clickable link, either to a product or to a related post.
How to Make Dryer Balls
To make some dryer balls, I started by wrapping the yarn around three fingers a few times (15 to 20 times) before slipping it off my hand.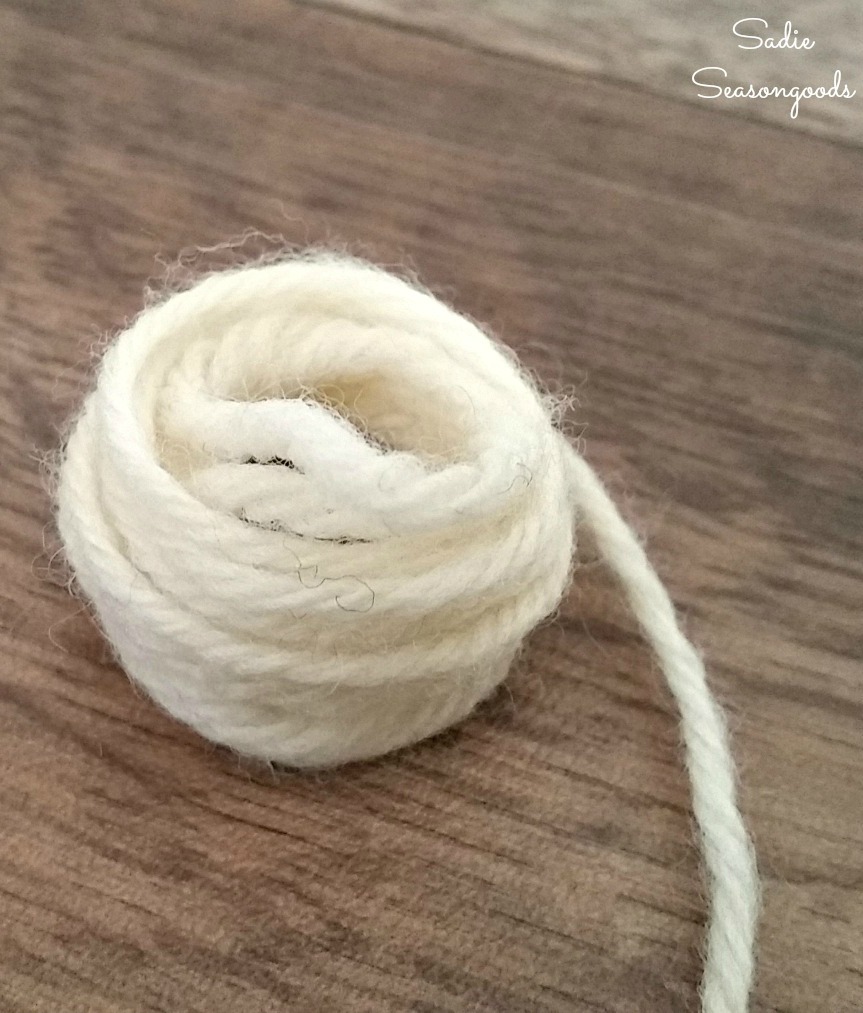 Then, I pinched the "lasso" of yarn, and wrapped it another 15 times around the middle- like a bow tie.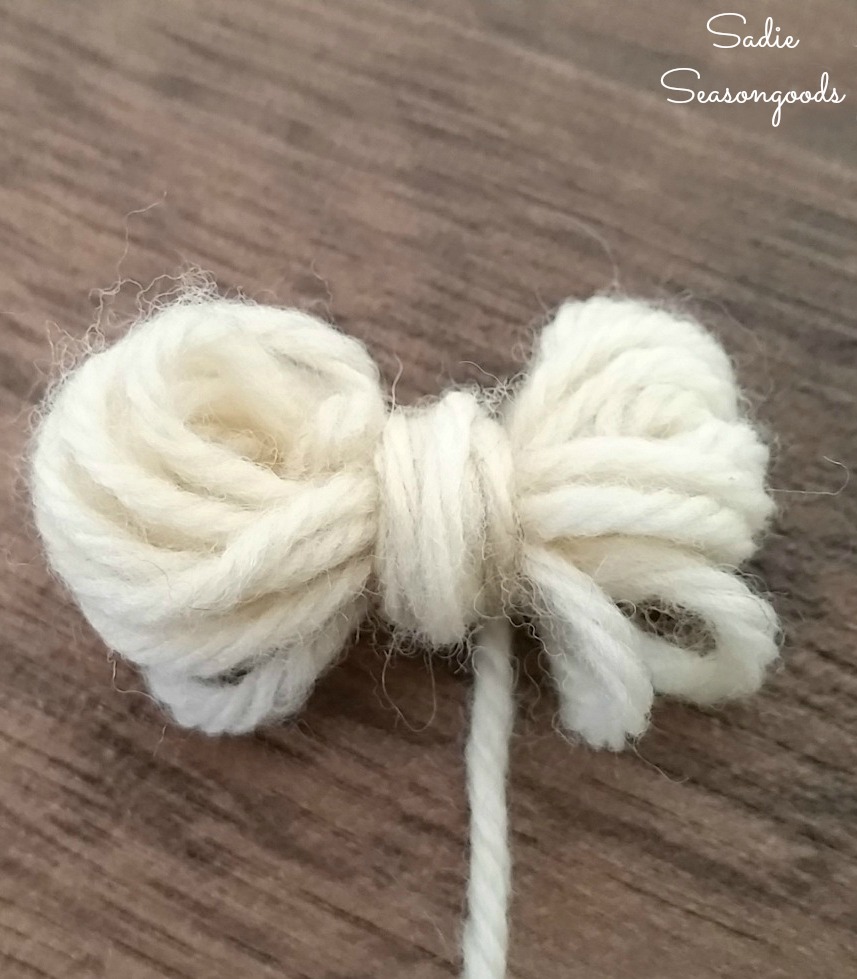 Now it was time to start forming the dryer balls into a nice round shape. I pinched the bow tie loops together and began to wrap the yarn around and around.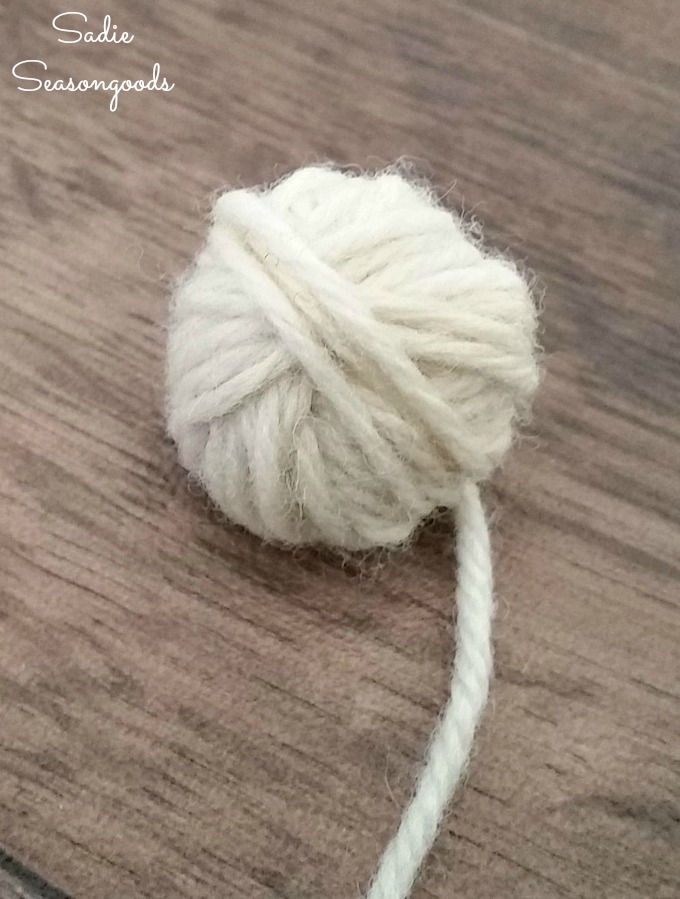 Once the wool dryer balls were tennis ball size, they were ready to be finished off.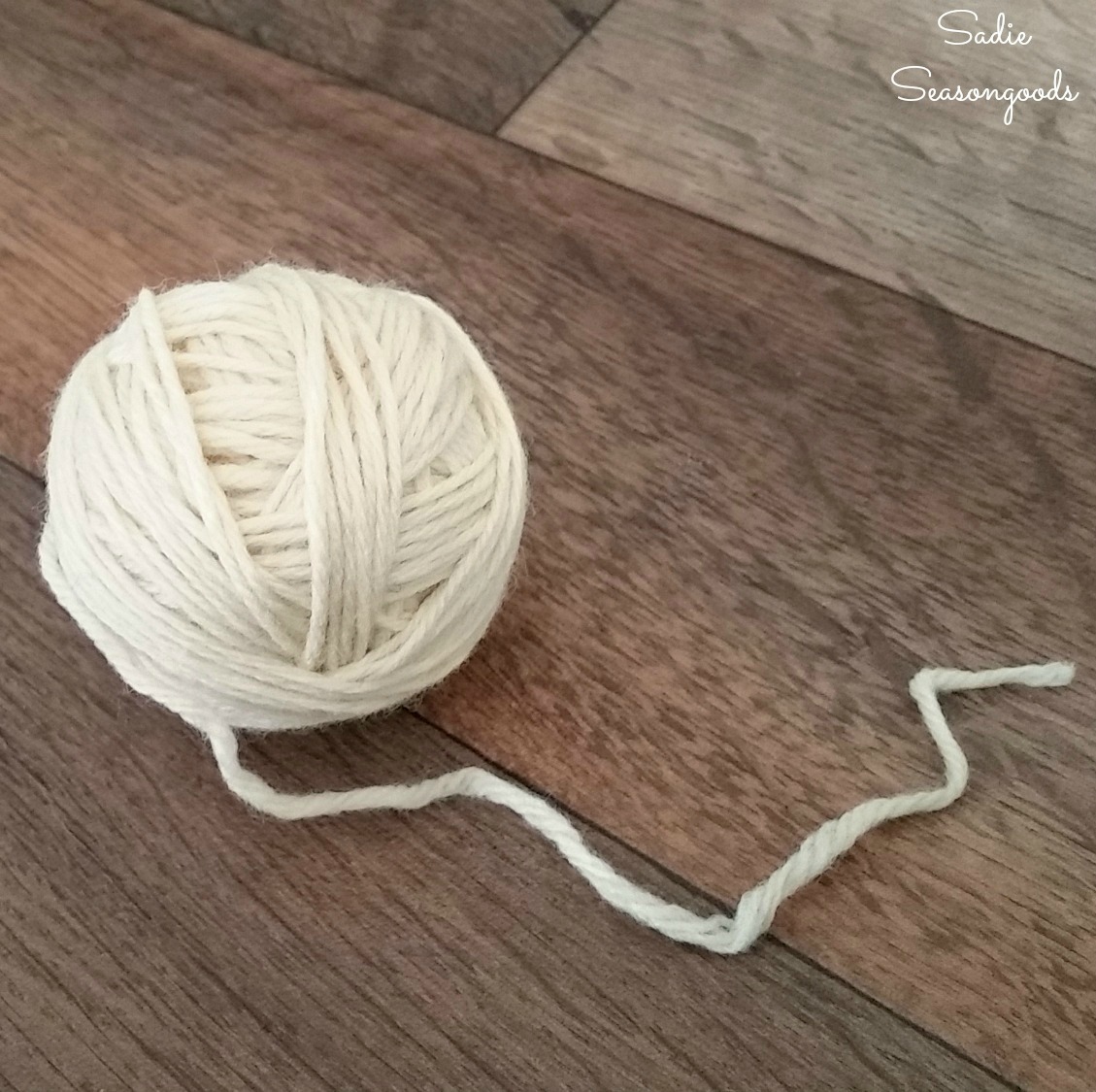 With an embroidery needle, I threaded the yarn tail through the needle and then pushed the needle through the ball to the other side (or close enough).
I pulled it through tightly a few times in varying directions. Eventually, the tail disappeared inside the ball!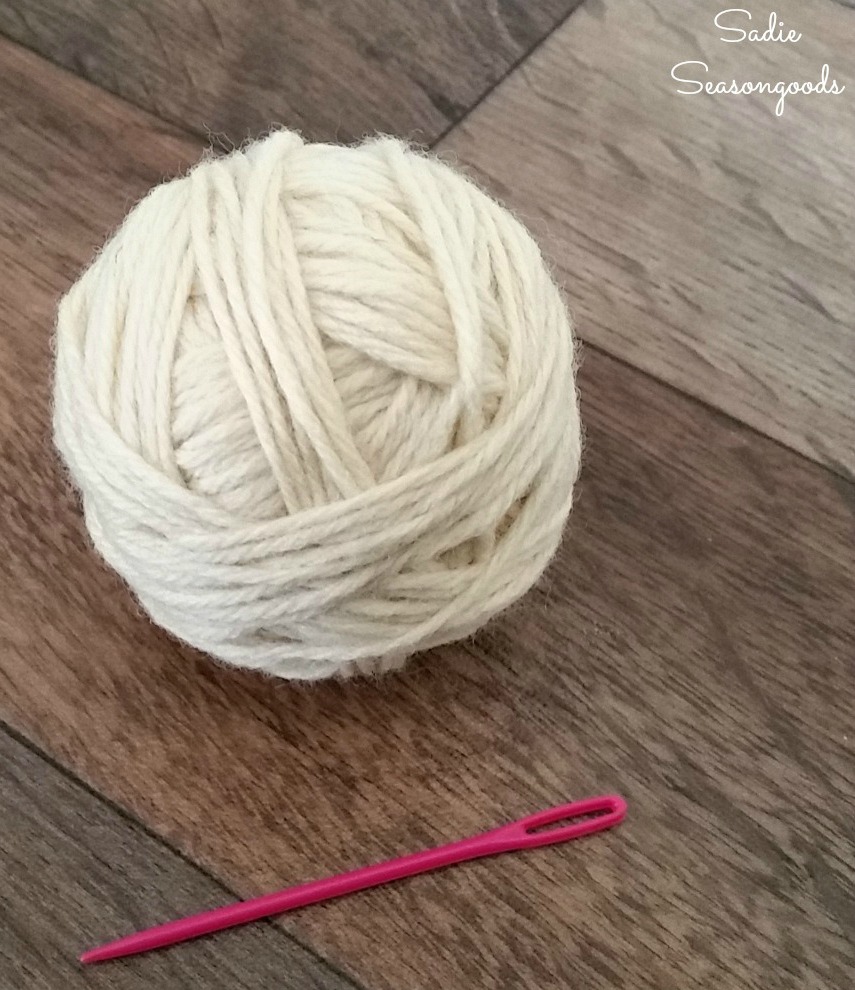 Felting Wool in the Washing Machine
Using an old pair of stockings (mine were a relic of the Great Stocking Debacle of '15- don't ask!), I placed one dryer ball into the toe. I double-knotted the stockings/ pantyhose as close to the ball as possible to make a tight compartment.
My suggestion? Whirl the ball-in-the-hose over your head like a cowboy with his lasso. Just make sure no one is watching when you do!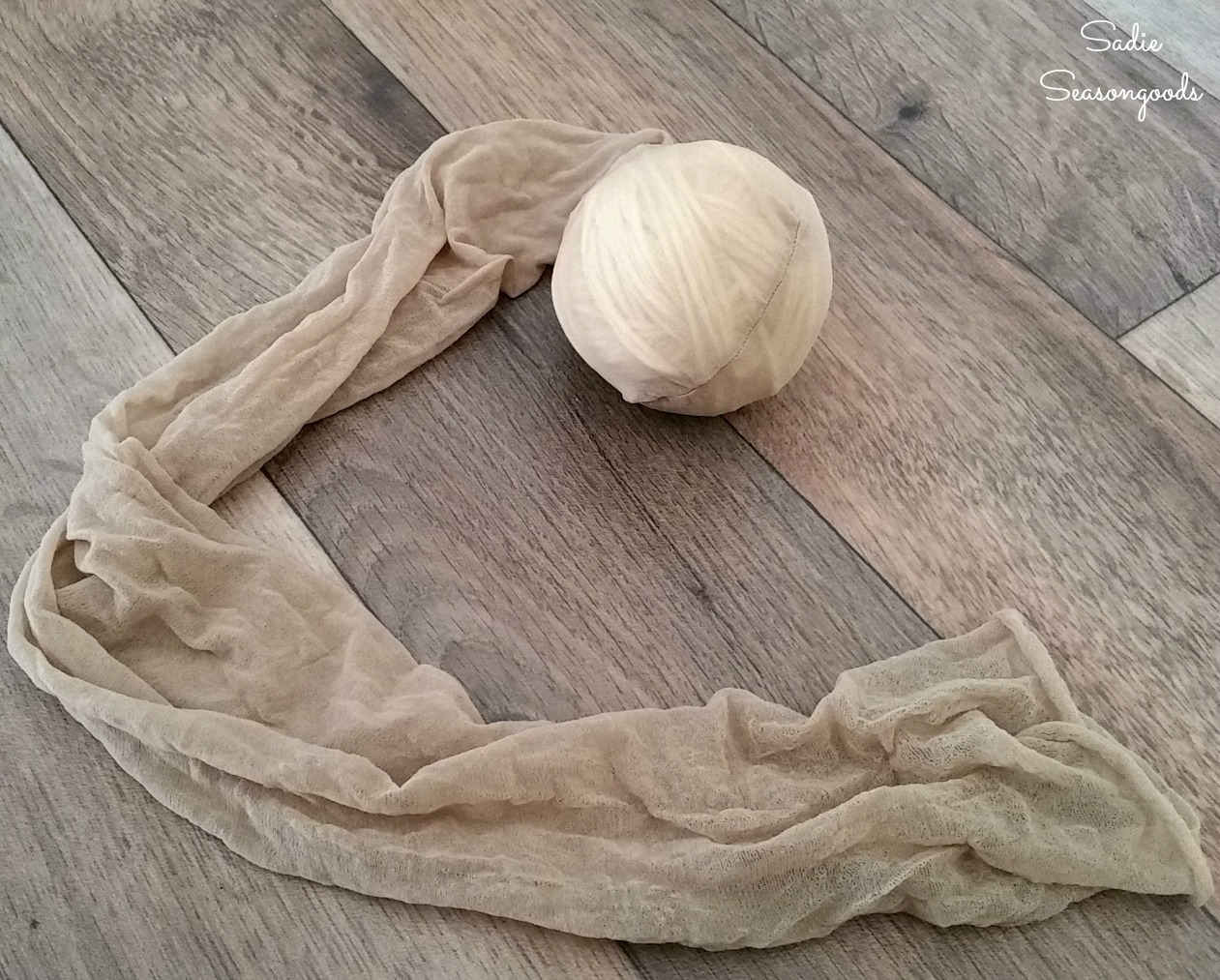 Now, my 2 skeins of wool yarn (I purchased two from the thrift store) were enough to make five DIY dryer balls.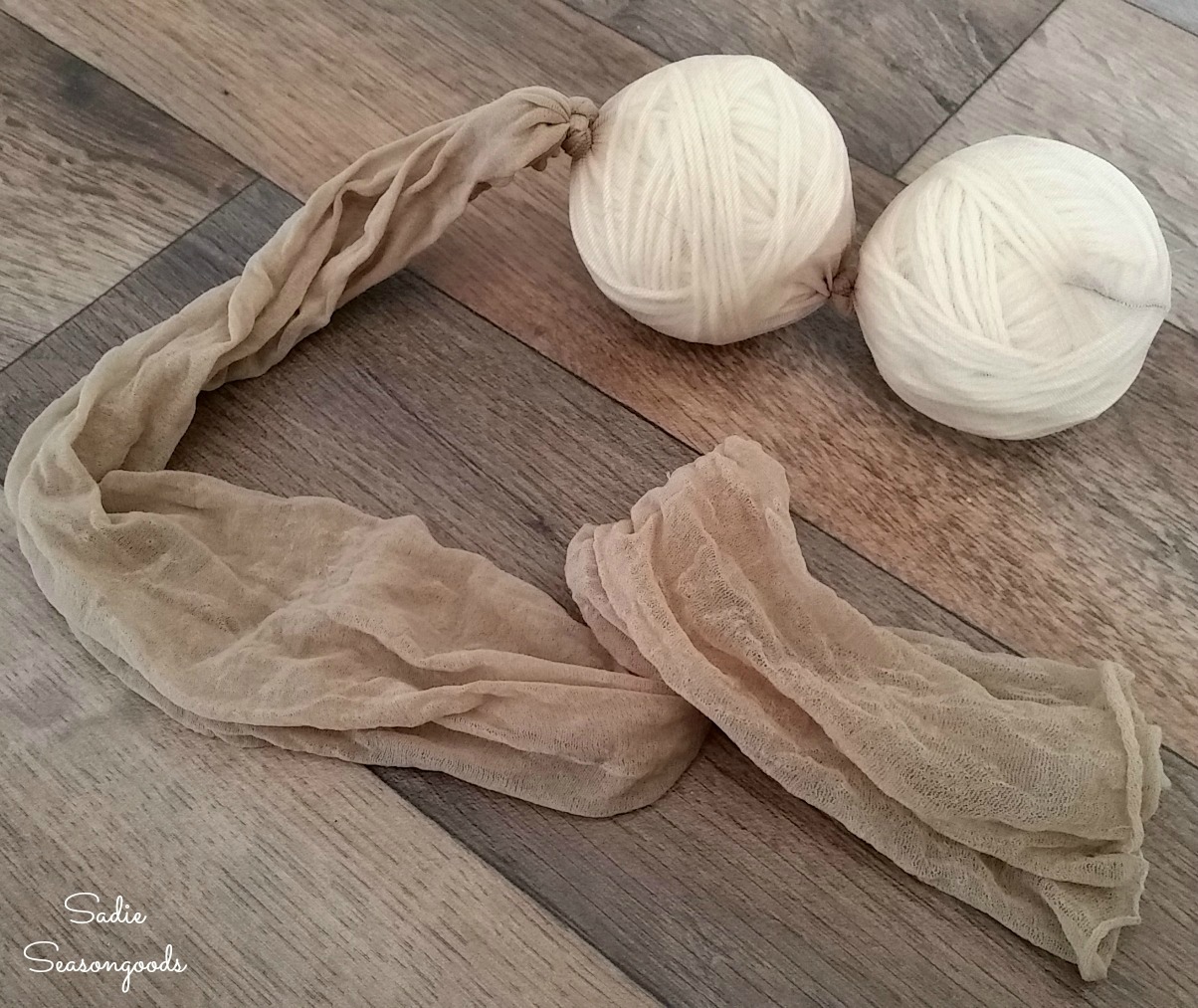 When all was said and done, the dryer balls looked like a weird caterpillar or maybe linked sausages. But at this stage, they're supposed to!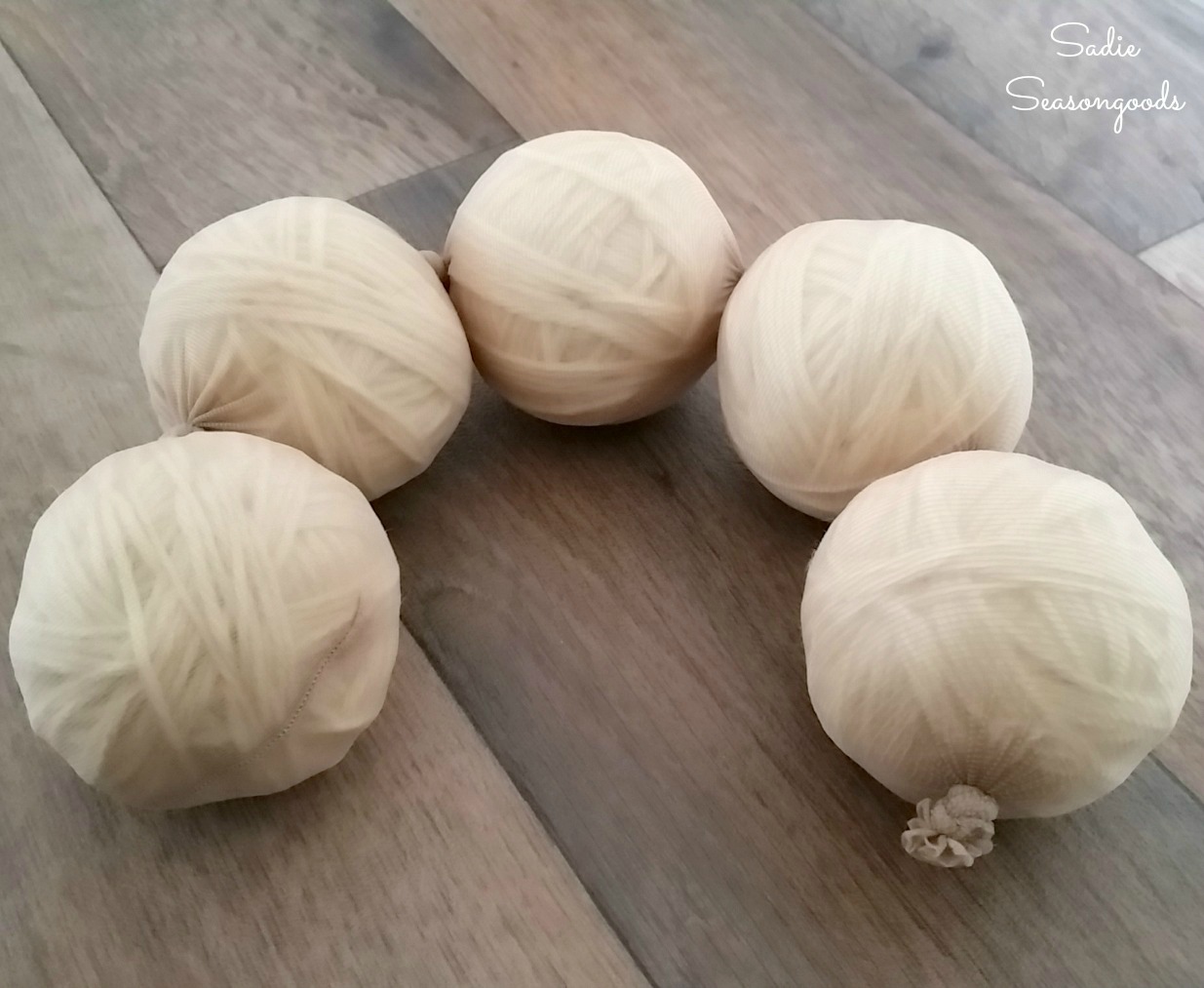 I tossed my the whole thing in the washing machine with some towels, washed them all with hot water, and dried them on high.
I did two loads like this with the tumble dryer balls inside. After the second load dried, I snipped the stockings and peeled the wool balls from the hose- they "felted" themselves to the pantyhose a little, but were still easy to peel off.
DIY Dryer Balls from Wool Yarn
End result? Five perfect spheres of felted wool. The felting process in the washing machine really worked and the dryer balls were ready to live inside the dryer!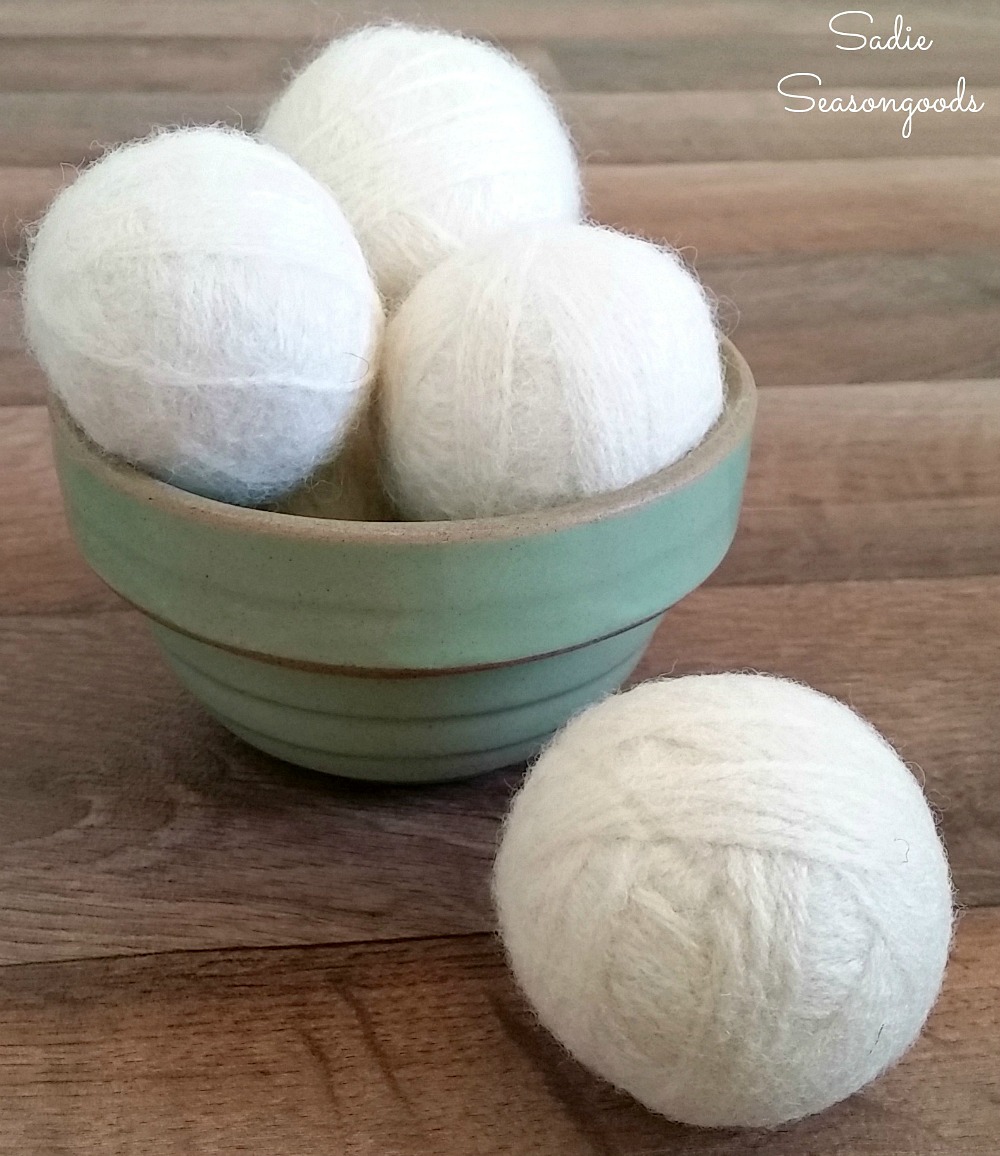 How great is that?! And, while you're wrapping the yarn, you can add a few drops of pure essential oil to them for added fragrance. These laundry-specific essential oils would be perfect, as would this fresh linens blend.
I'm all set to rid myself of chemical-laden dryer sheets forever. And for a fraction of the cost of just ONE box of dryer sheets, I'll keep my pocketbook just a tad fuller from now on!
If you enjoyed this upcycling idea for a Green Life and Earth friendly products, then you may also be interested in these fire starters that are made from dryer lint!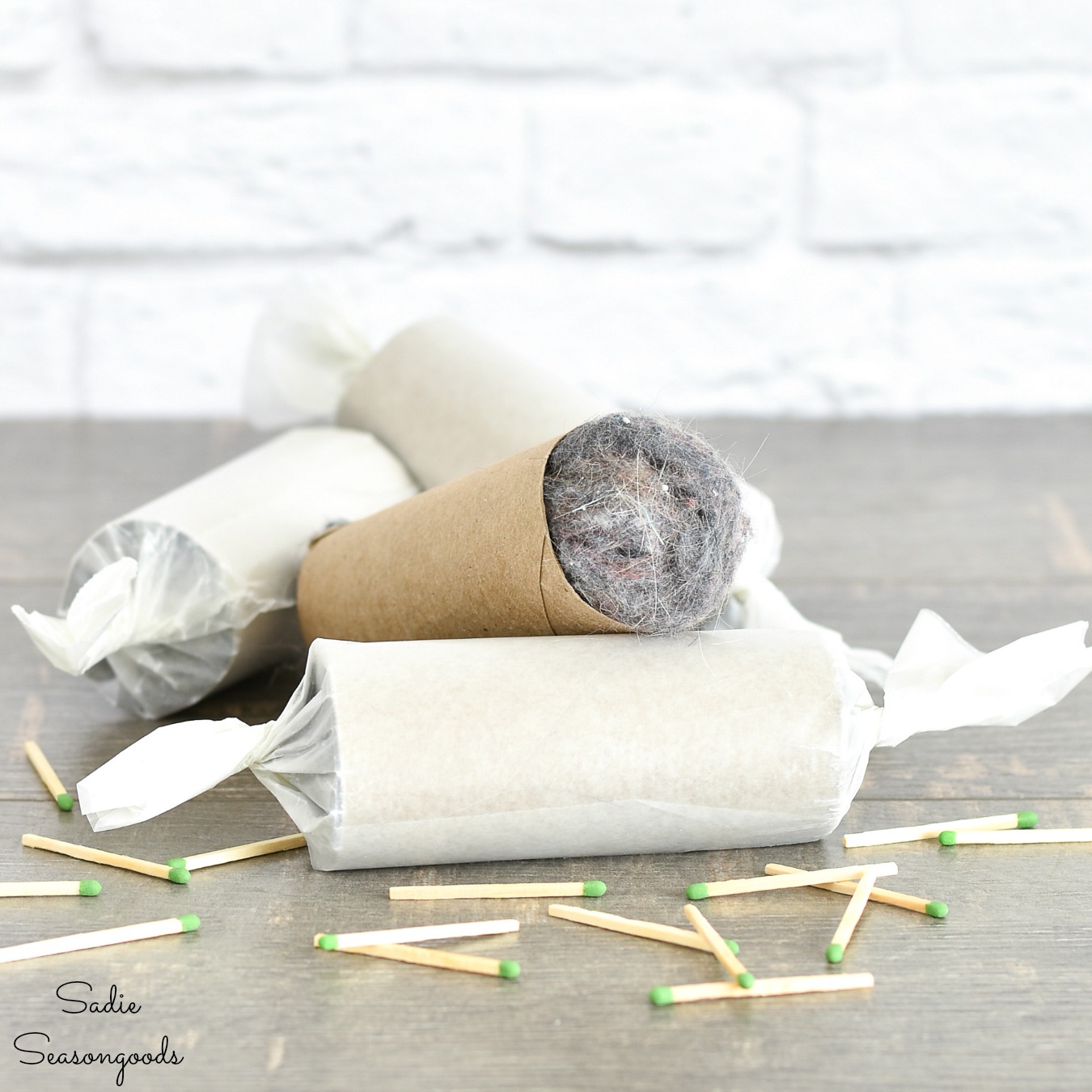 I also hope you'll check out my first book, "Crafting with Flannel", too! It's filled with loads of craft ideas for flannel shirts and fabric, both sewing and non-sewing projects!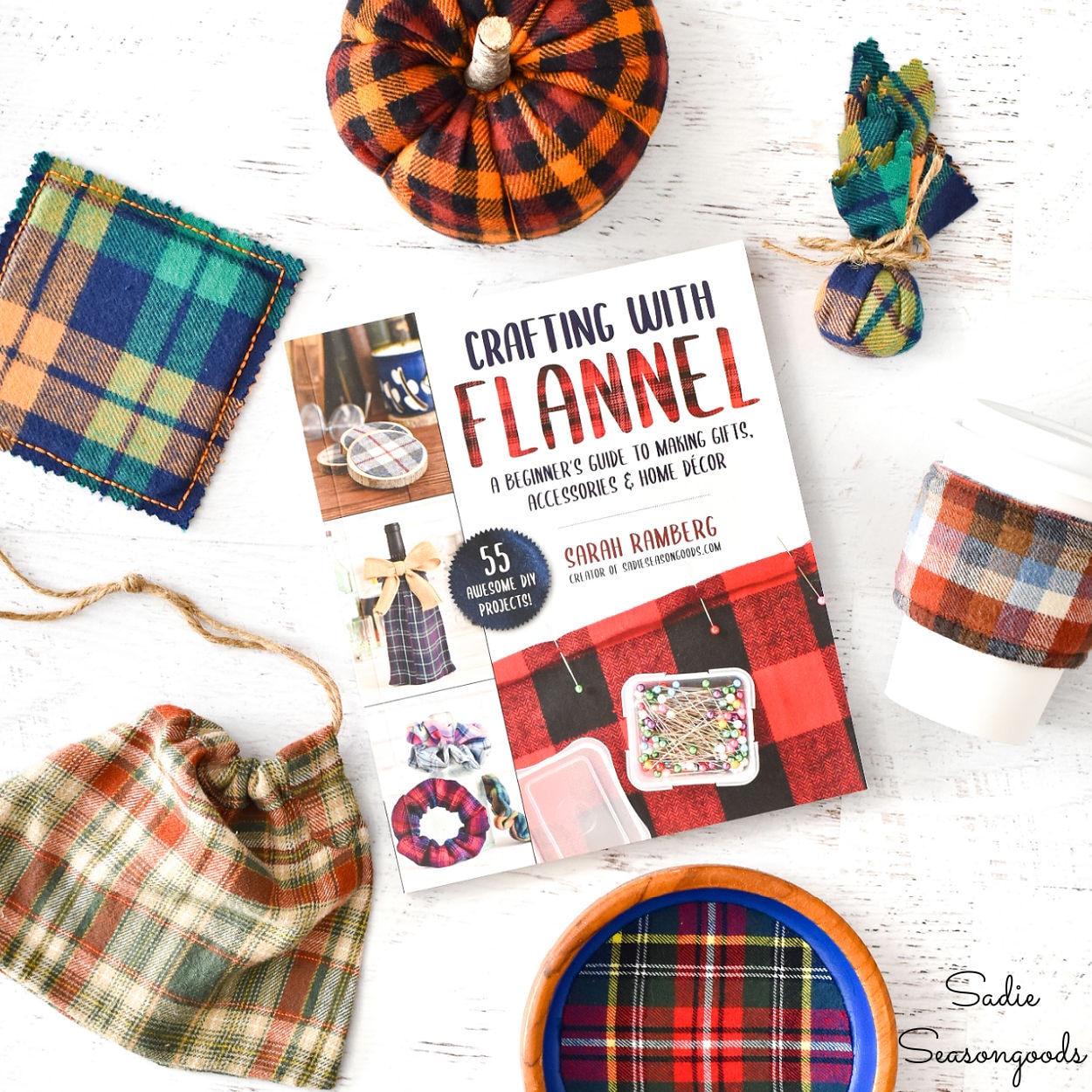 Craft on!
S
Join me on Social Media:

PIN ME!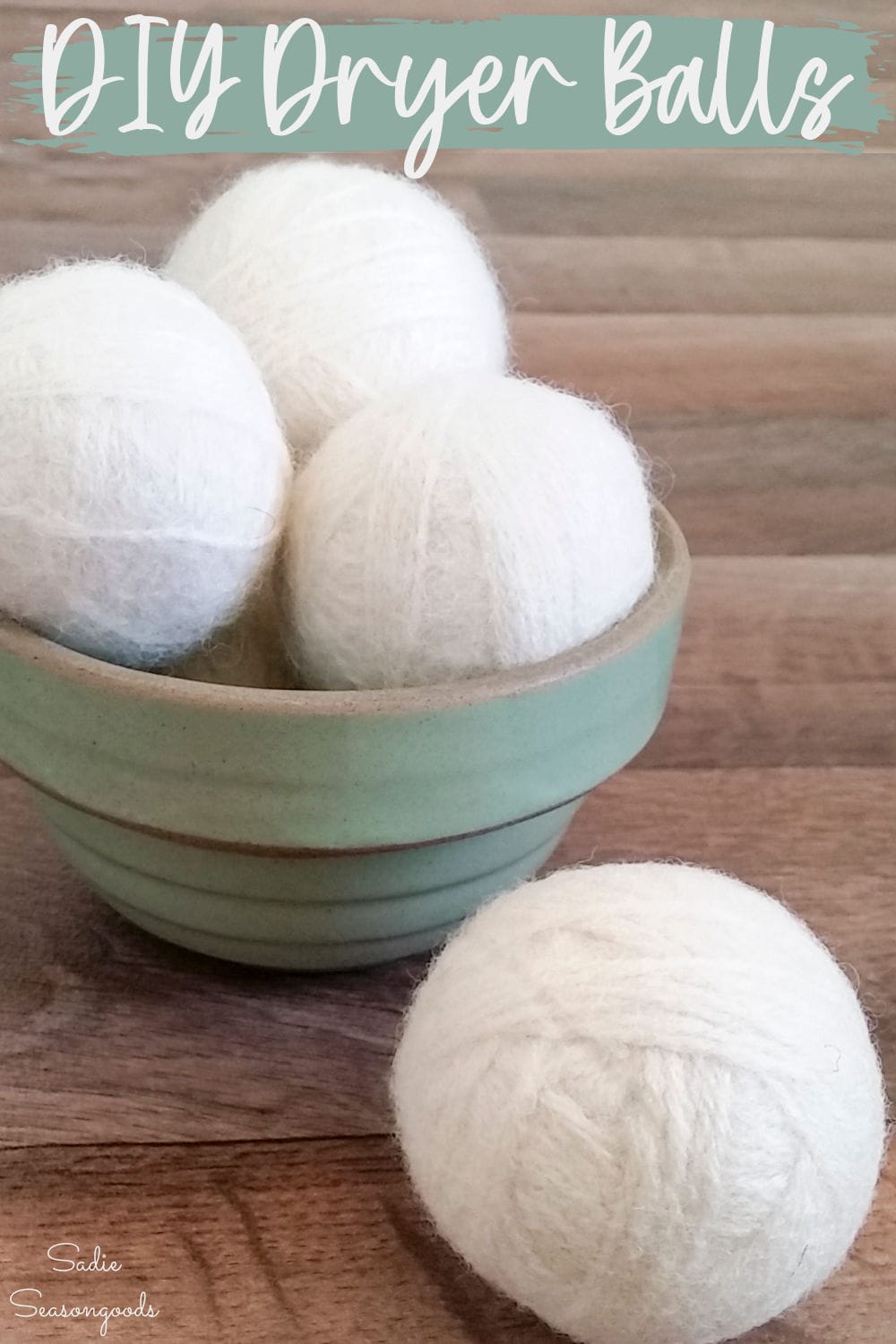 Sarah Ramberg is the owner of Sadie Seasongoods, a website that celebrates all things secondhand. From upcycling ideas and thrifted decor to vintage-centric travel itineraries, Sadie Seasongoods is a one-stop shop for anyone who loves thrifting and approachable repurposing ideas. Sarah is also the author of "Crafting with Flannel" and has been featured in numerous media outlets and magazines.