This is one of those ideas of mine that *almost* doesn't warrant a blog post because it's so dang simple. BUT, I've learned that even when I have a simple project idea, I should always publish it here on the blog. So, here we go with an Igloo cooler that I found at Habitat ReStore. And my plan was to upcycle it into a wine bottle cooler.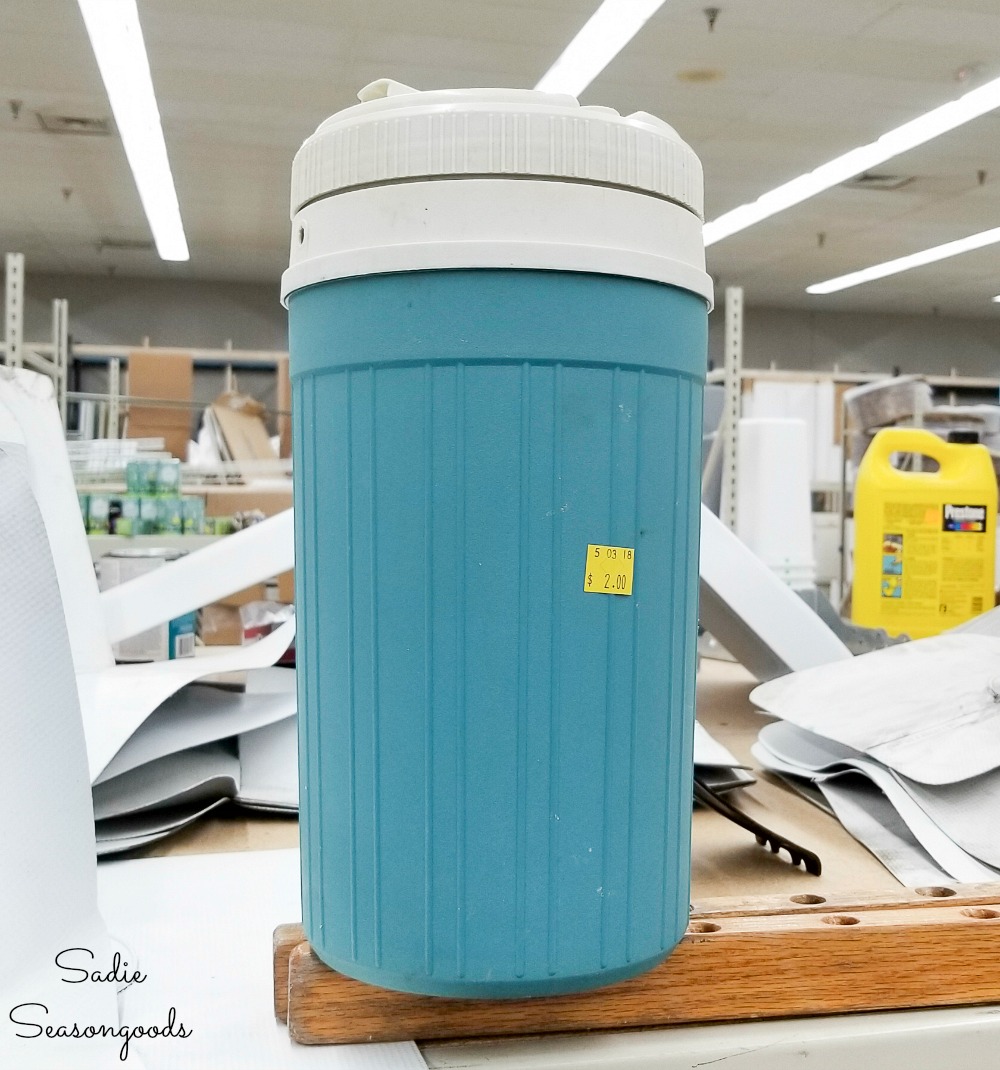 It was neither vintage (i.e., valuable) or perfectly clean (slight ick), and the broken handle had been tucked inside. But, I loved the teal color and the tall-ish, narrow-ish shape just screamed wine bucket to me.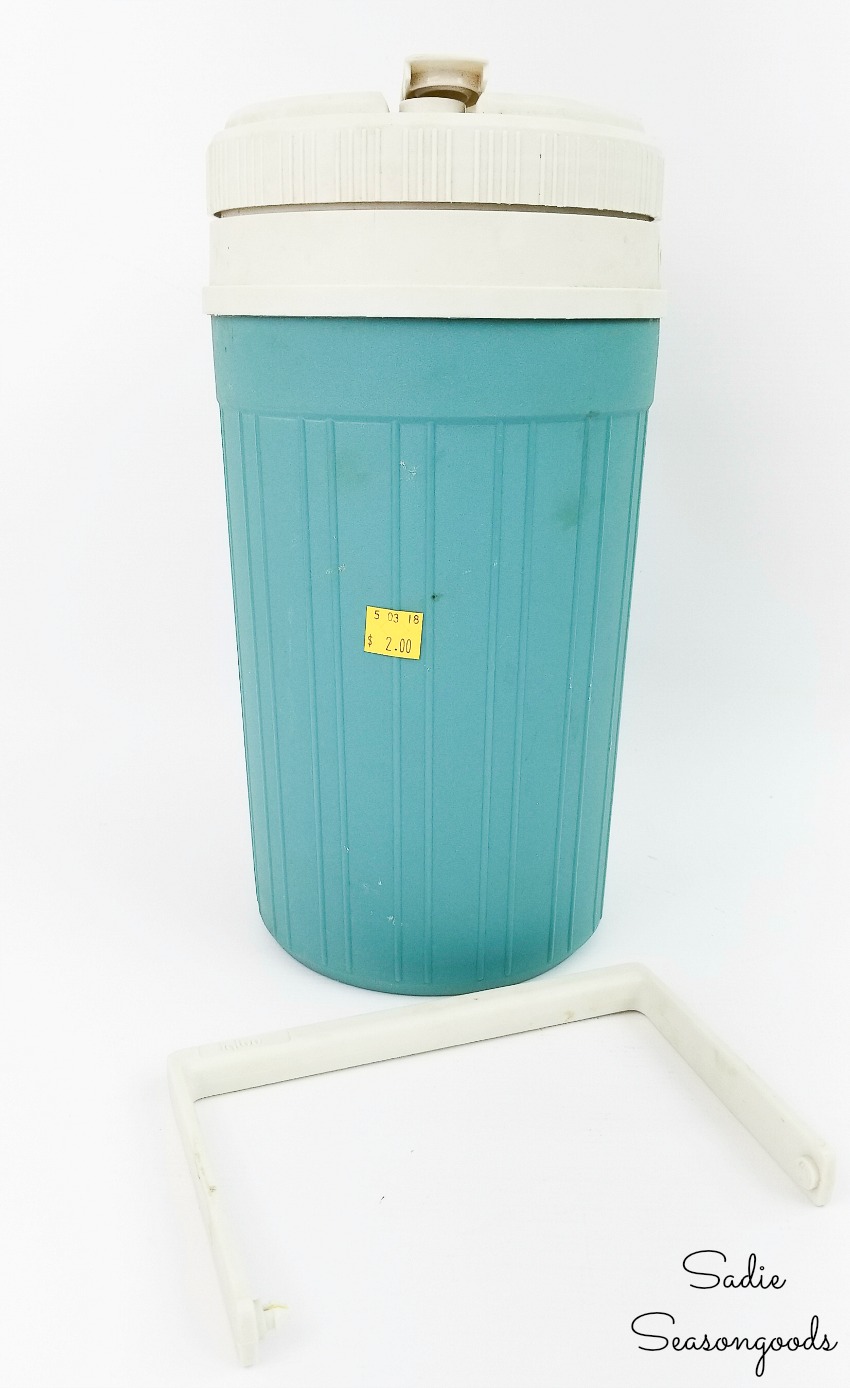 If I upcycled it into a wine bottle cooler, then the "ick" factor didn't matter. As a wine bucket, nothing I drank would come in direct contact with it. Plus, the broken handle was a moot point since I wouldn't need it!
And believe it or not, but this wine bottle cooler isn't the only upcycling project that I've one with a drink cooler! I transformed this one into a faux Skotch Kooler.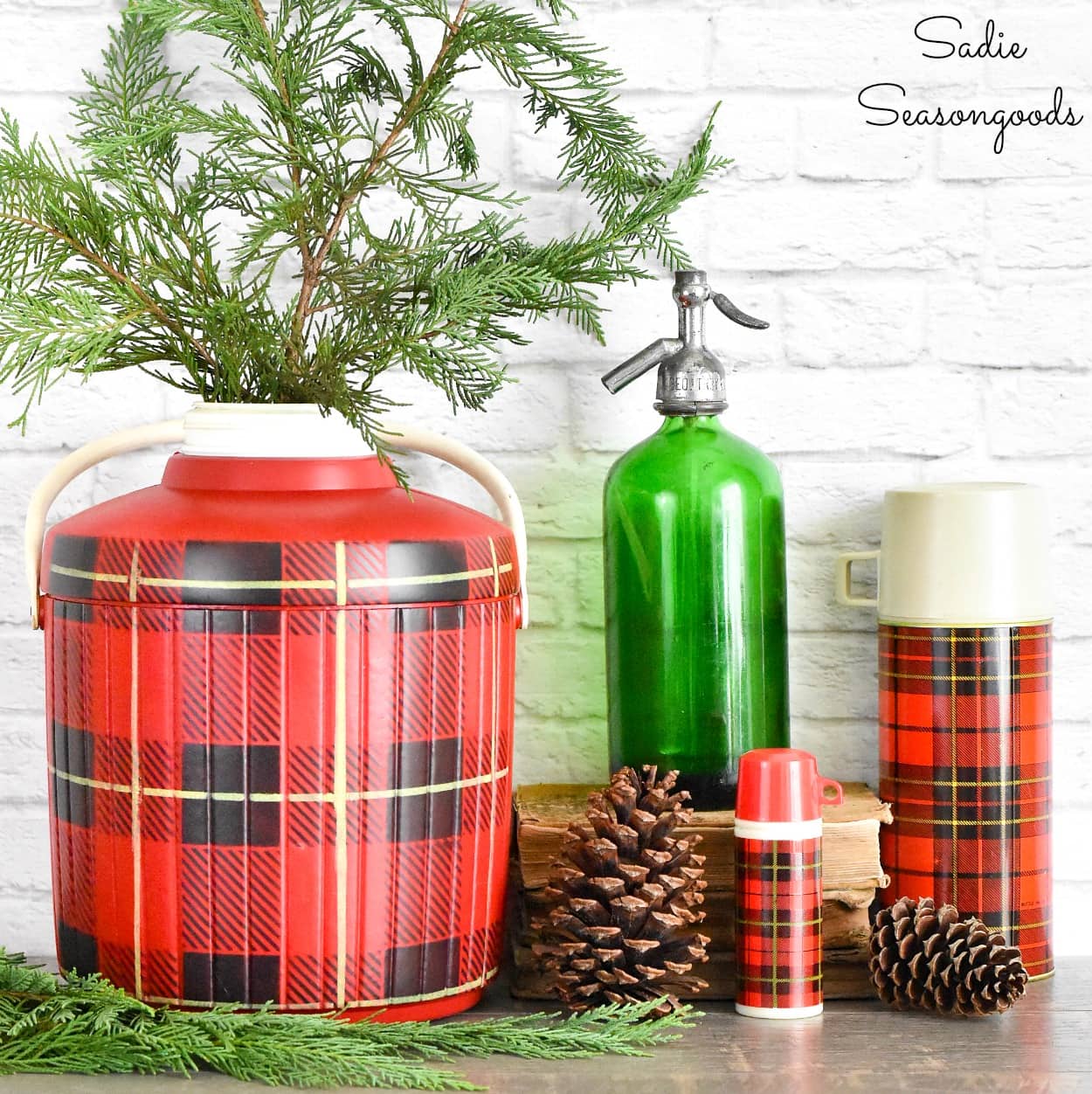 But we're definitely in a summer mood right now, and a DIY Wine Bottle Cooler will be the perfect reuse!
This post contains affiliate links for your crafting convenience. As an Amazon Affiliate, I earn from qualifying purchases. All blue, bold, and underlined text is a clickable link, either to a product or to a related post.
Decorating an Igloo Beverage Cooler for Happy Hour
So, here's the thing- The beverage cooler didn't need ANYTHING DONE TO IT, other than a good scrubbing in the sink. I could have just as easily done that, popped a bottle of rosé inside and surrounded it with ice.
But OF COURSE, I needed to embellish it ever so slightly.
And how would I embellish it? Well, the phrase "It's 5:00 somewhere!" kept bouncing around in my mind, no matter how hard I tried to come up with something else.
So, I decided to embrace that phrase but in my own dry-humor kind of way. I purchased a clock stencil, fixed it to the outside of the Igloo cooler with painter's tape, and grabbed basic white paint and my favorite stencil brushes (from this online shop).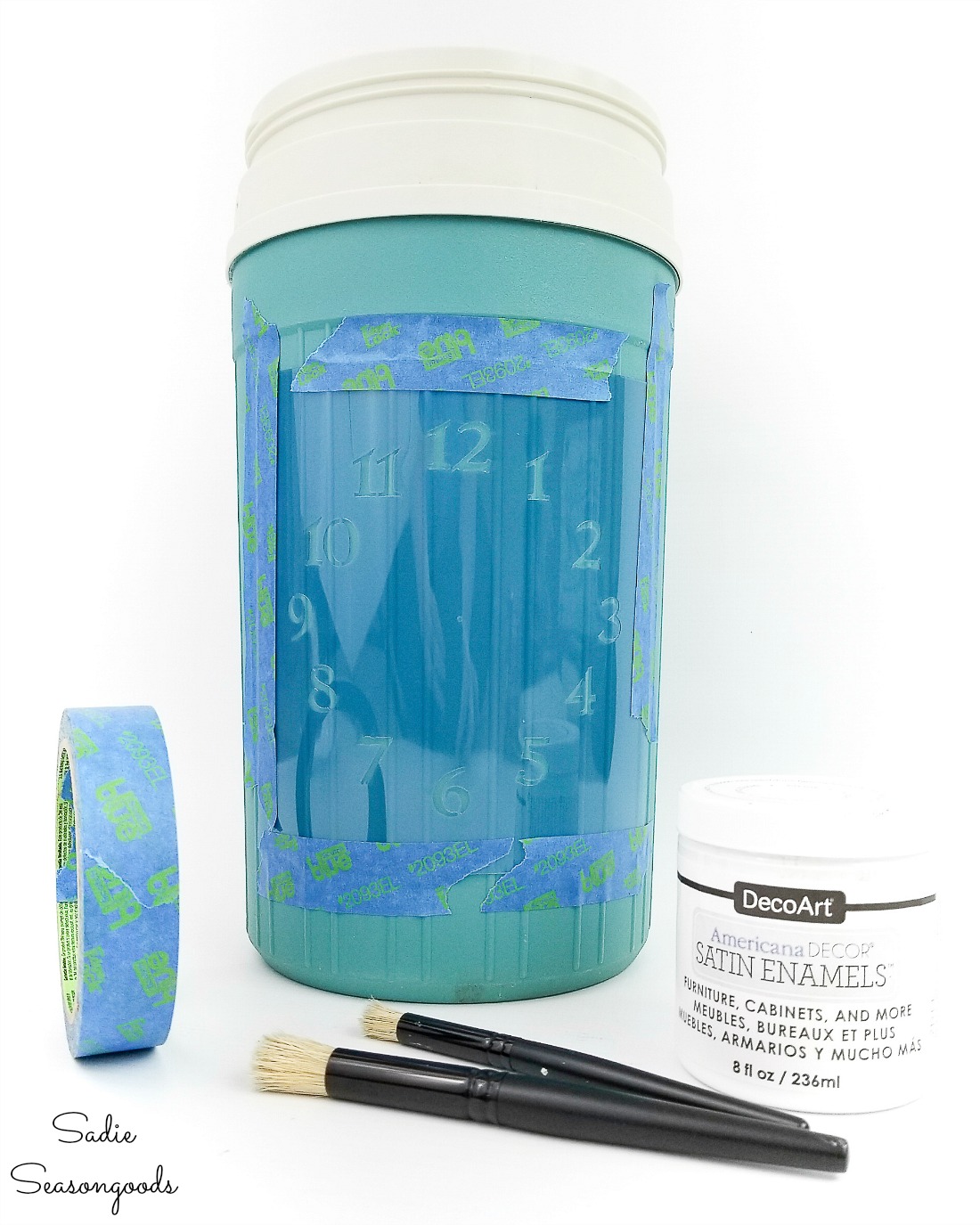 I knew going into this that my stenciling might be subpar. The ridges on the Igloo beverage cooler prevented the clock stencil from laying flat across the surface.
But I went about my stenciling business anyway, hoping for the best, but prepared for the worst.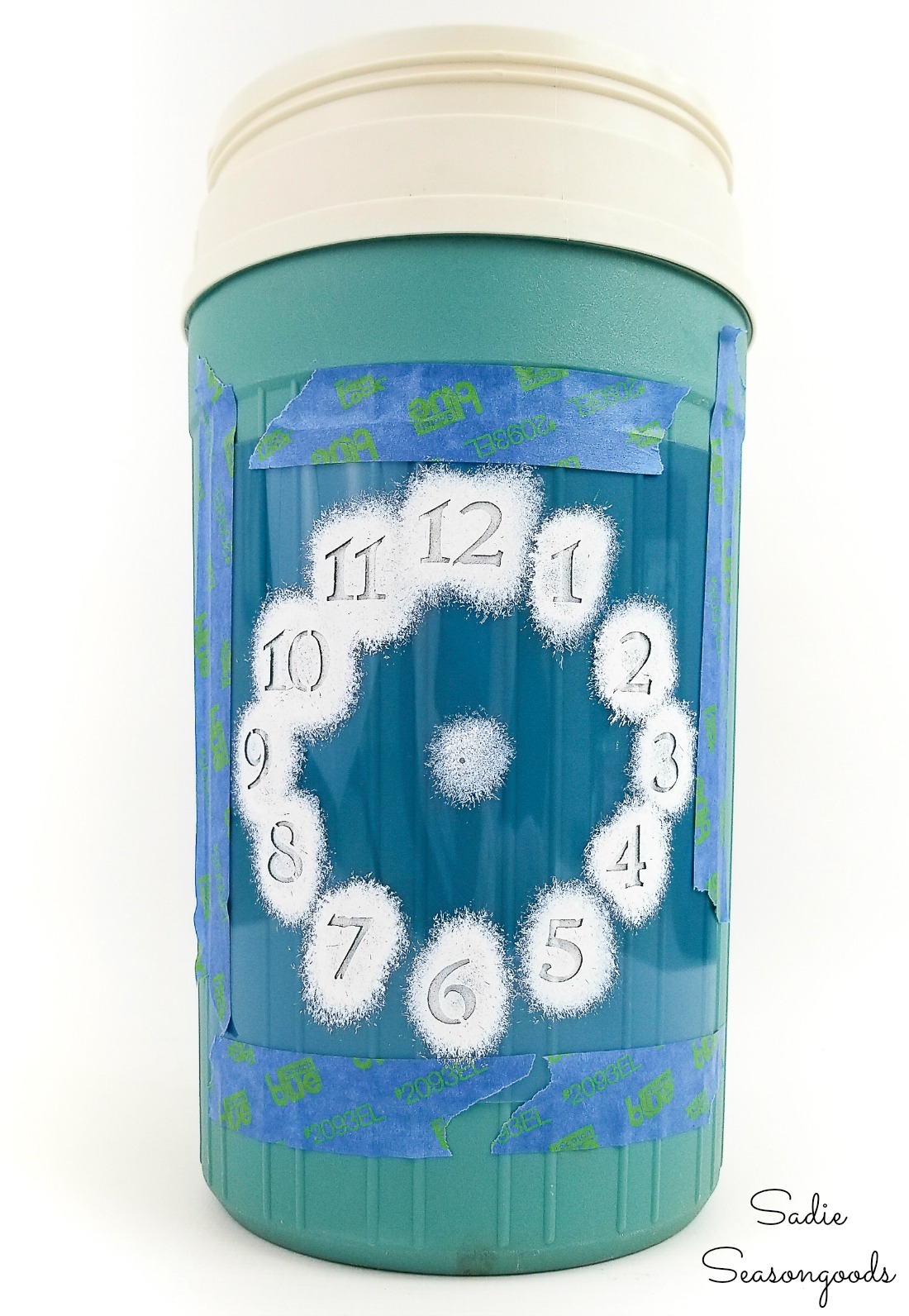 But, you know what? It wasn't awful! Not perfectly crisp like I normally aim for, as the numerals had slightly fuzzy edges. But about as good as could be expected given the uneven surface.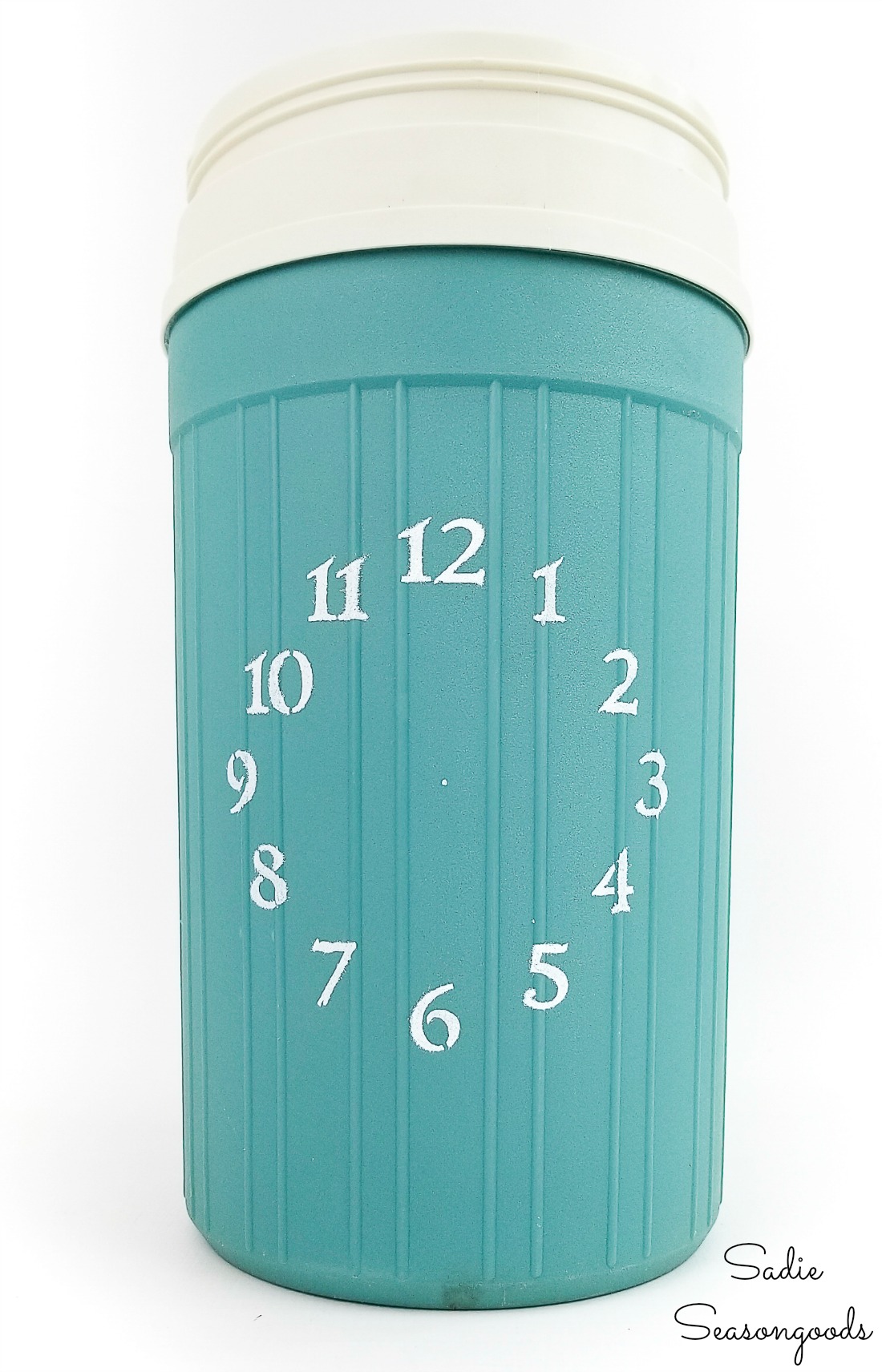 Besides, it's going to be a wine bottle cooler and wine makes me a little fuzzy, too. Fitting and appropriate!
Now to make my clock say 5:00 permanently!
The clock stencil didn't come with hands, so I commandeered my arrows stencil, identified one of the smallest arrows, and carefully stippled paint until it read 5:00.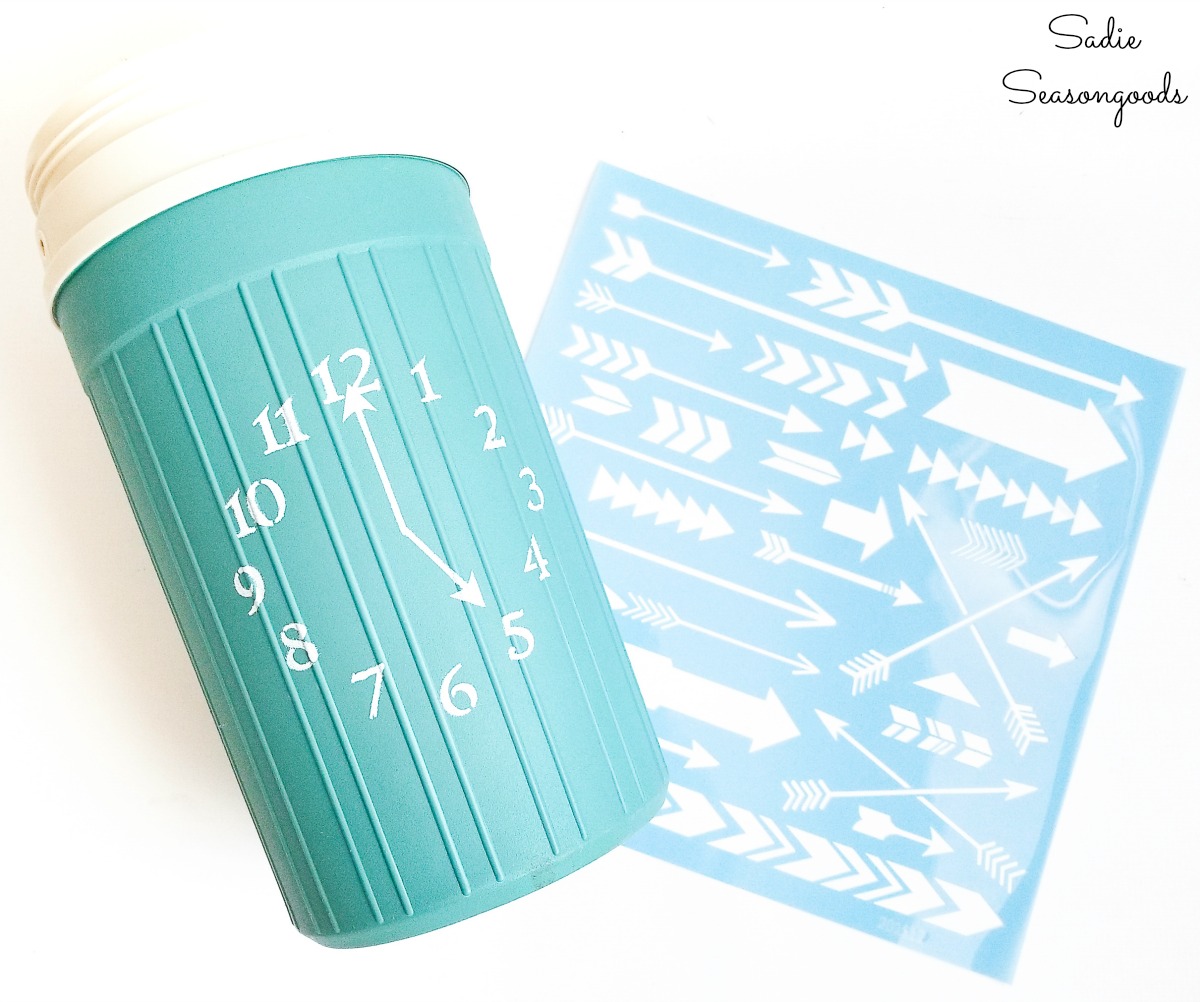 It worked like a charm! Now, I just needed to seal the stenciled paint with a couple of quick coats of a matte spray using my go-to trigger handle.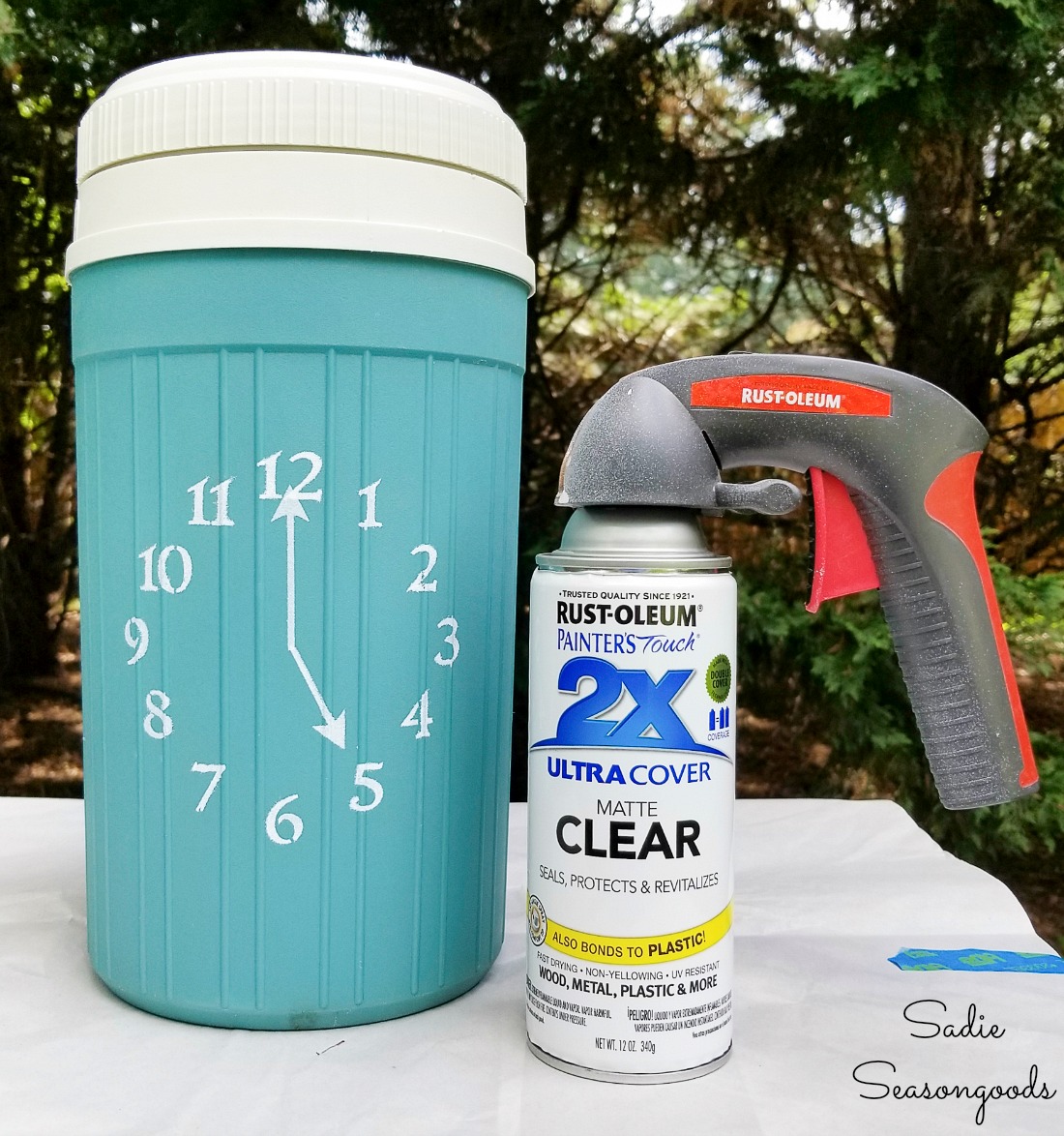 Wine Bottle Cooler from a Beverage Cooler for Happy Hour at Home
And that was it! Like I mentioned before, the stenciling was just a fun way to embellish it. But it's certainly not a required step to repurpose an Igloo beverage cooler into a wine bottle cooler.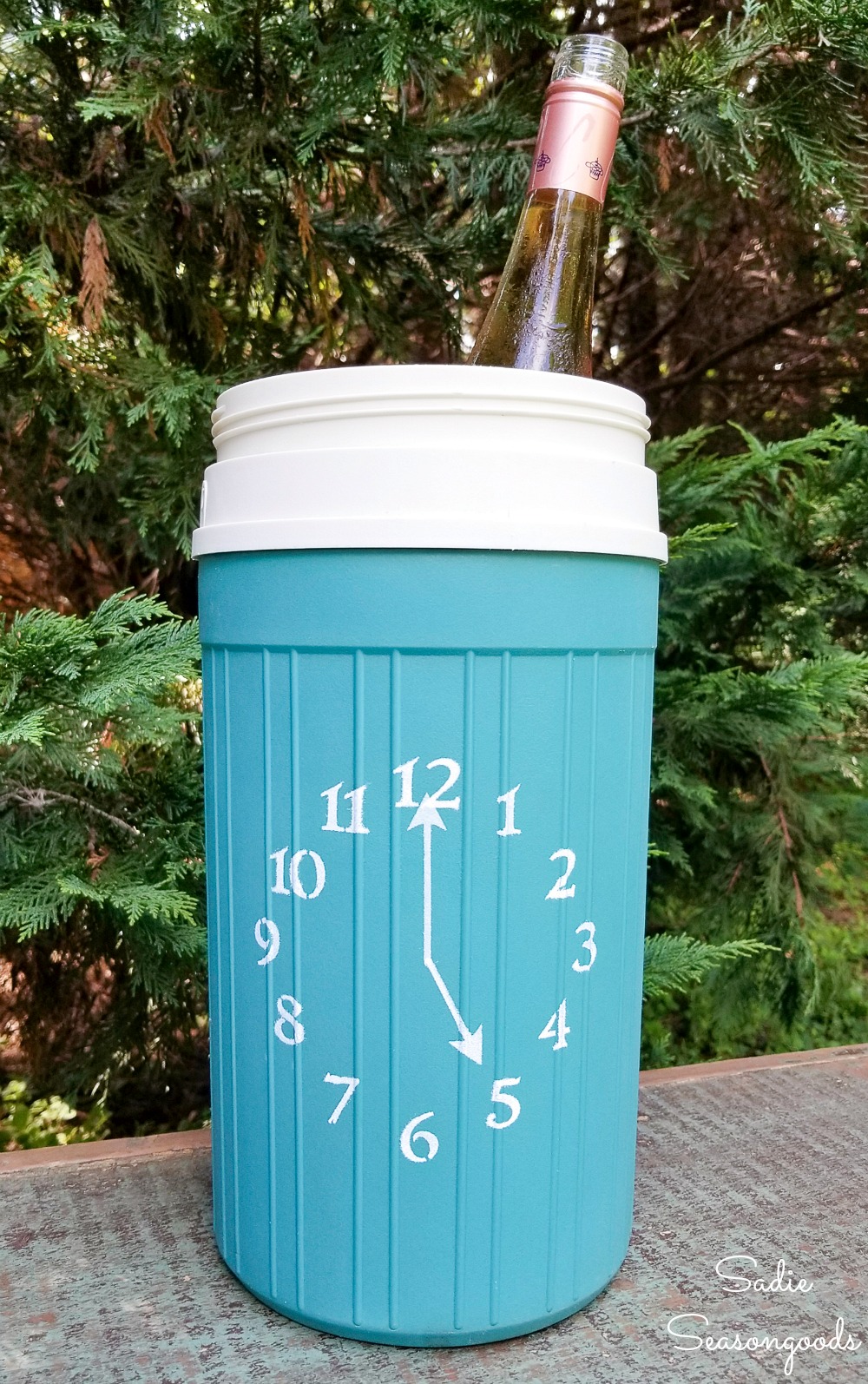 It's perfect for those hot summer nights and hosting happy hour at home. And, because it's a plastic beverage cooler, it's not breakable, which is always a bonus on my book.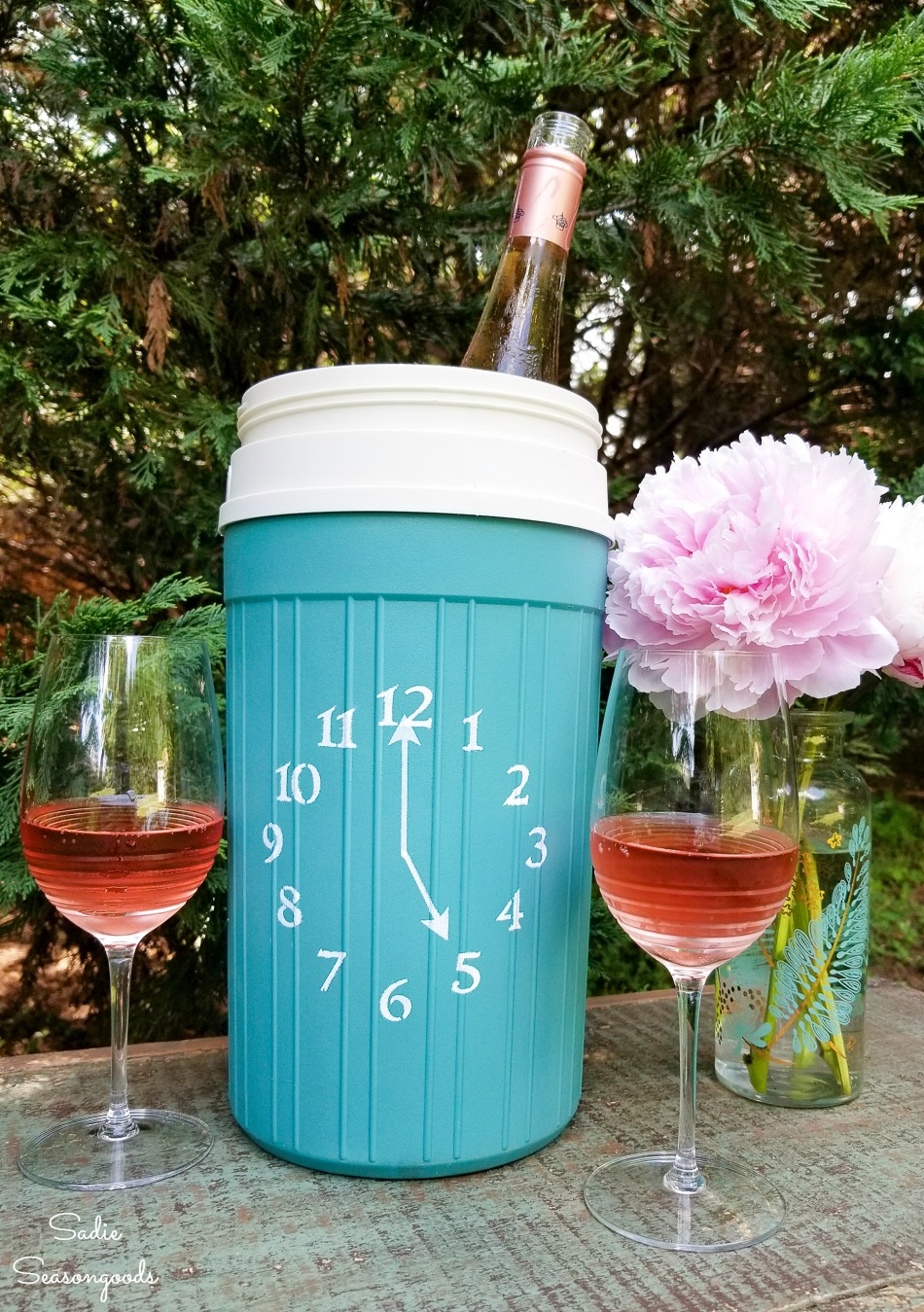 I'd love to hear how you'd personalize your own beverage-cooler-turned wine bottle cooler in the comments below.
And for even more ideas for summer DIYs, check out this HUGE collection here!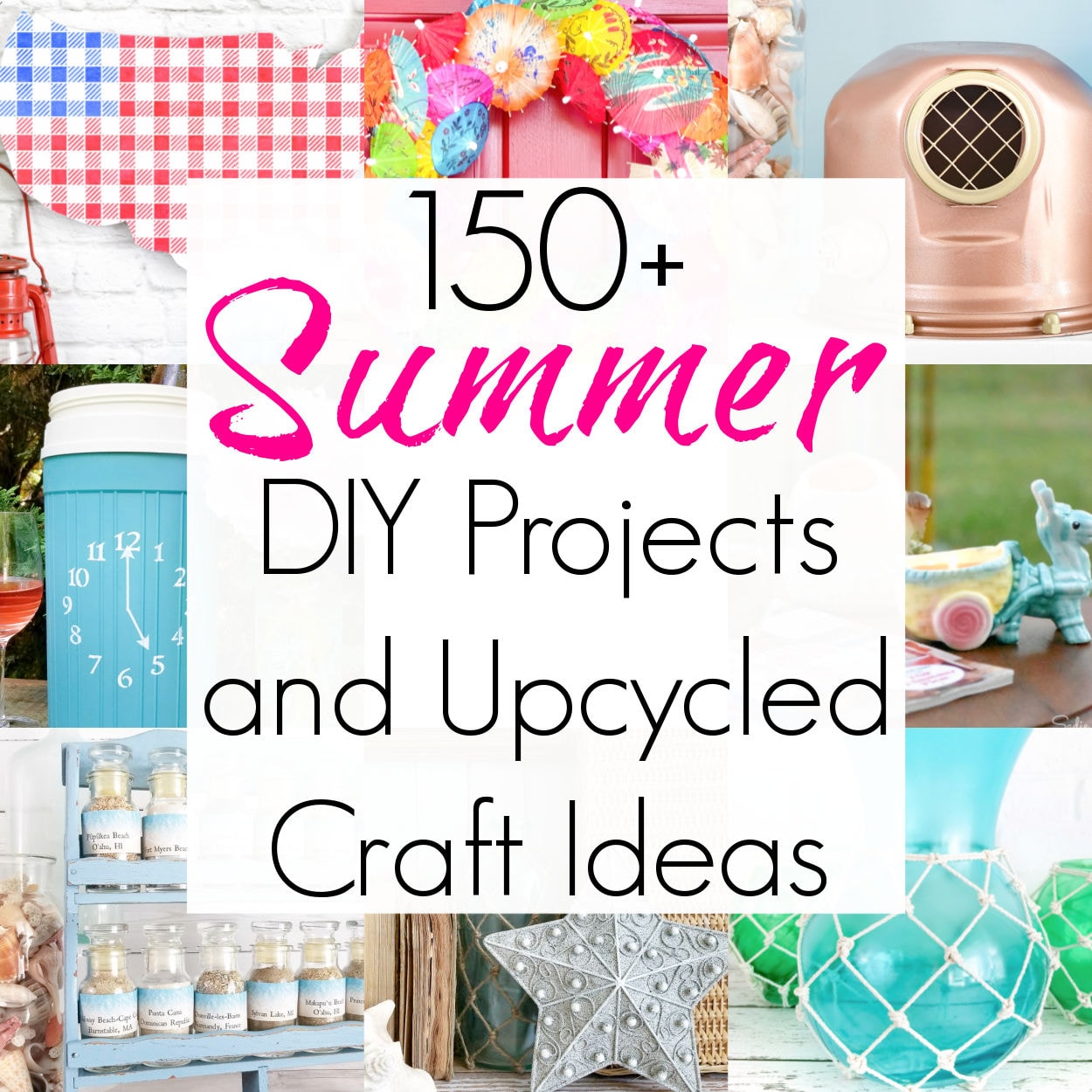 Craft on!
S
Want to be notified when I publish my next upcycling project tutorial?
Subscribe to Blog via Email
Join me on Social Media:

PIN ME!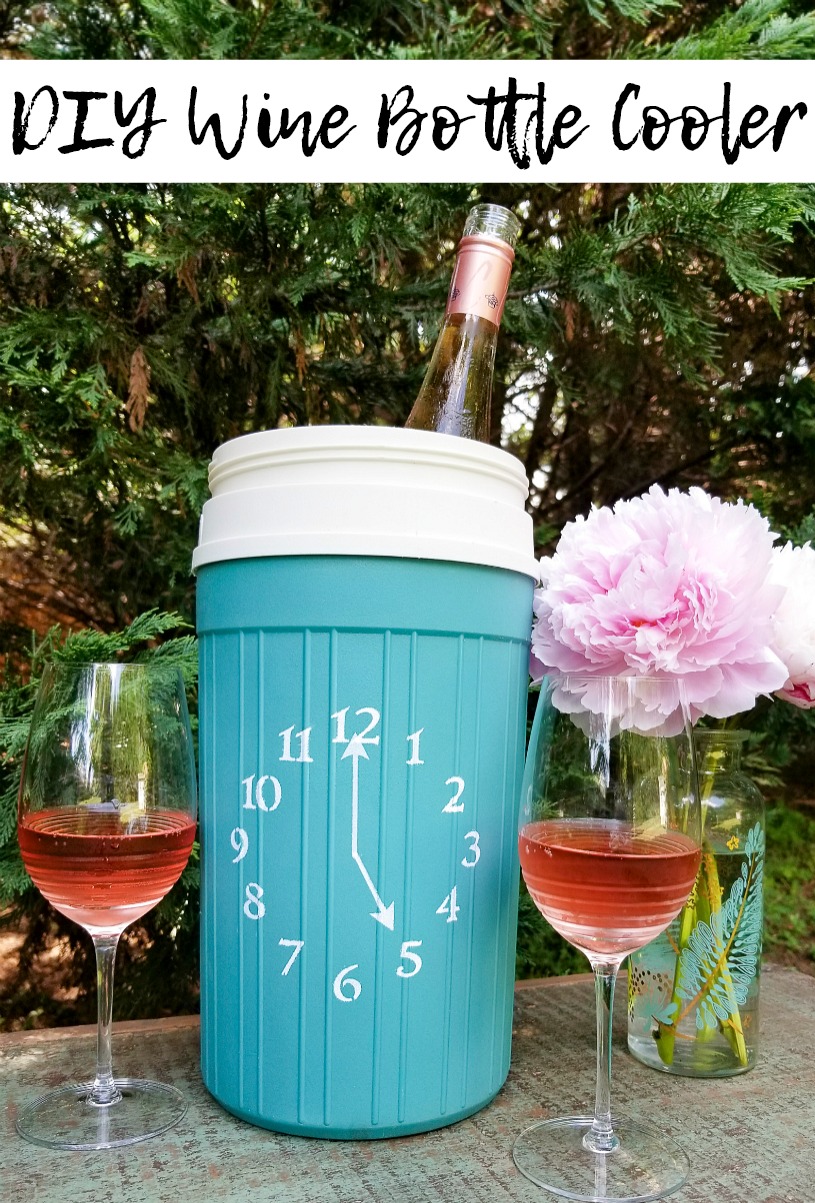 Sarah Ramberg is the owner of Sadie Seasongoods, a website that celebrates all things secondhand. From upcycling ideas and thrifted decor to vintage-centric travel itineraries, Sadie Seasongoods is a one-stop shop for anyone who loves thrifting and approachable repurposing ideas. Sarah is also the author of "Crafting with Flannel" and has been featured in numerous media outlets and magazines.