Once again, I've gone a couple of months since checking in with you on my weight loss journey. I sincerely apologize for the long periods of silence on my end…but I *do* love the large chunks of weight that disappear in between! Previously, I alluded to a curve ball that had been thrown my way – and I can finally talk about that, too. But first…let's revel in the fact that I've lost a total of 20 pounds!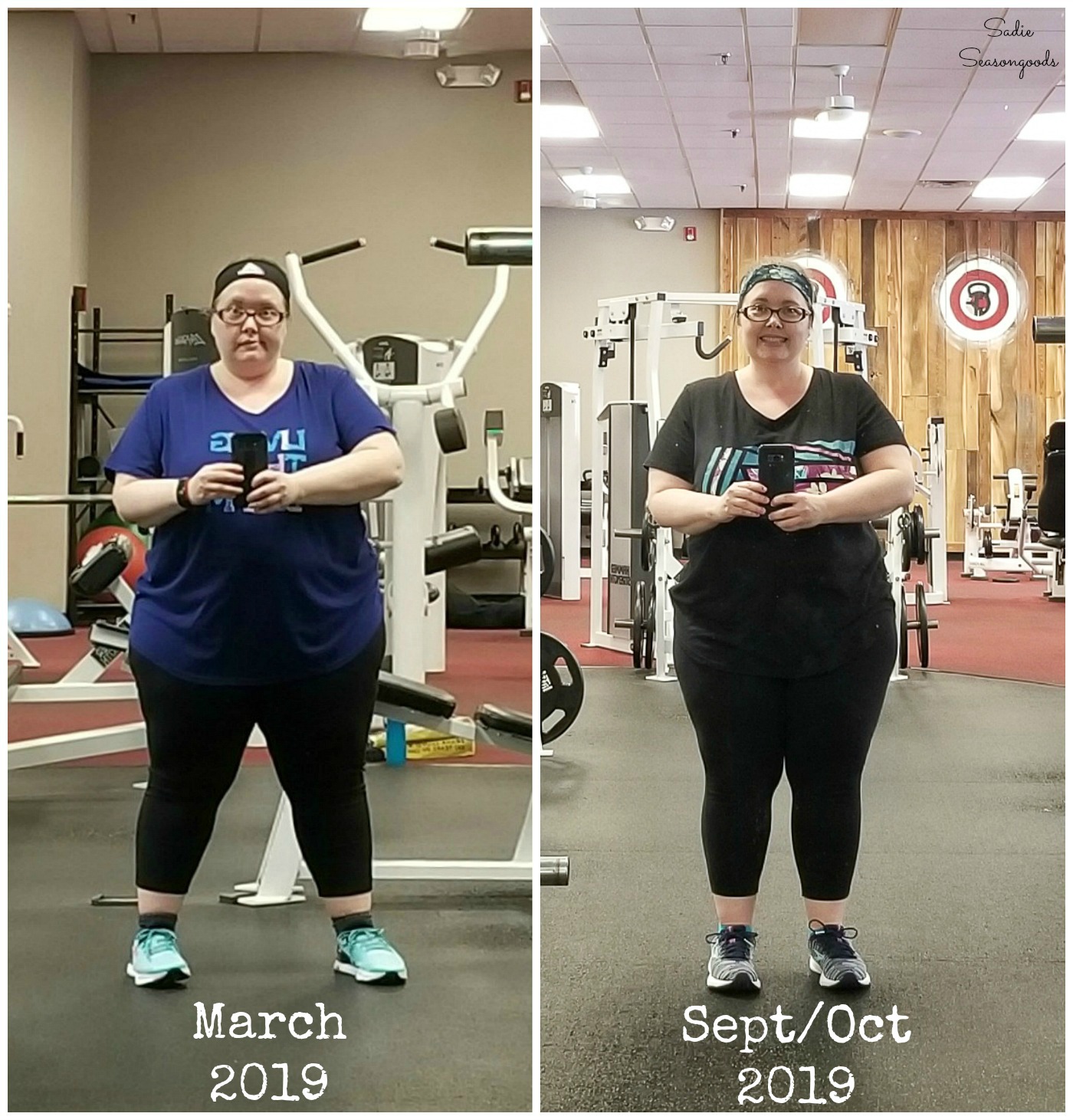 How I Lost Twenty Pounds
If you've been following along on my entire weight loss journey (which you can find here; scroll all the way down to start at the beginning), then you know how I've been losing weight. No secrets, no short cuts – simply going to the gym and making smarter (but imperfect) eating choices.
At this point, I typically go to my gym five days a week (occasionally four, if there's a lot on my calendar). I spend 45 minutes doing cardio first (almost always on an elliptical machine), and then another 20-30 on the weight machines (or pin machines). I do plan to graduate to free weights eventually; there are simply limitations to weight machines and how much you can do with them.
And yes, 45 minutes doing cardio is not always easy or fun. I try to refresh my music play list every couple of weeks to keep me entertained. And I spend a LOT of those cardio sessions deep in thought about my curve ball…so let me tell you about that!
I'm Writing a Book!
Back in late July, I was approached by a small publishing house in New York about writing a book. After some negotiations, I signed a contract to develop a themed craft book that will be on store shelves in Fall of 2020!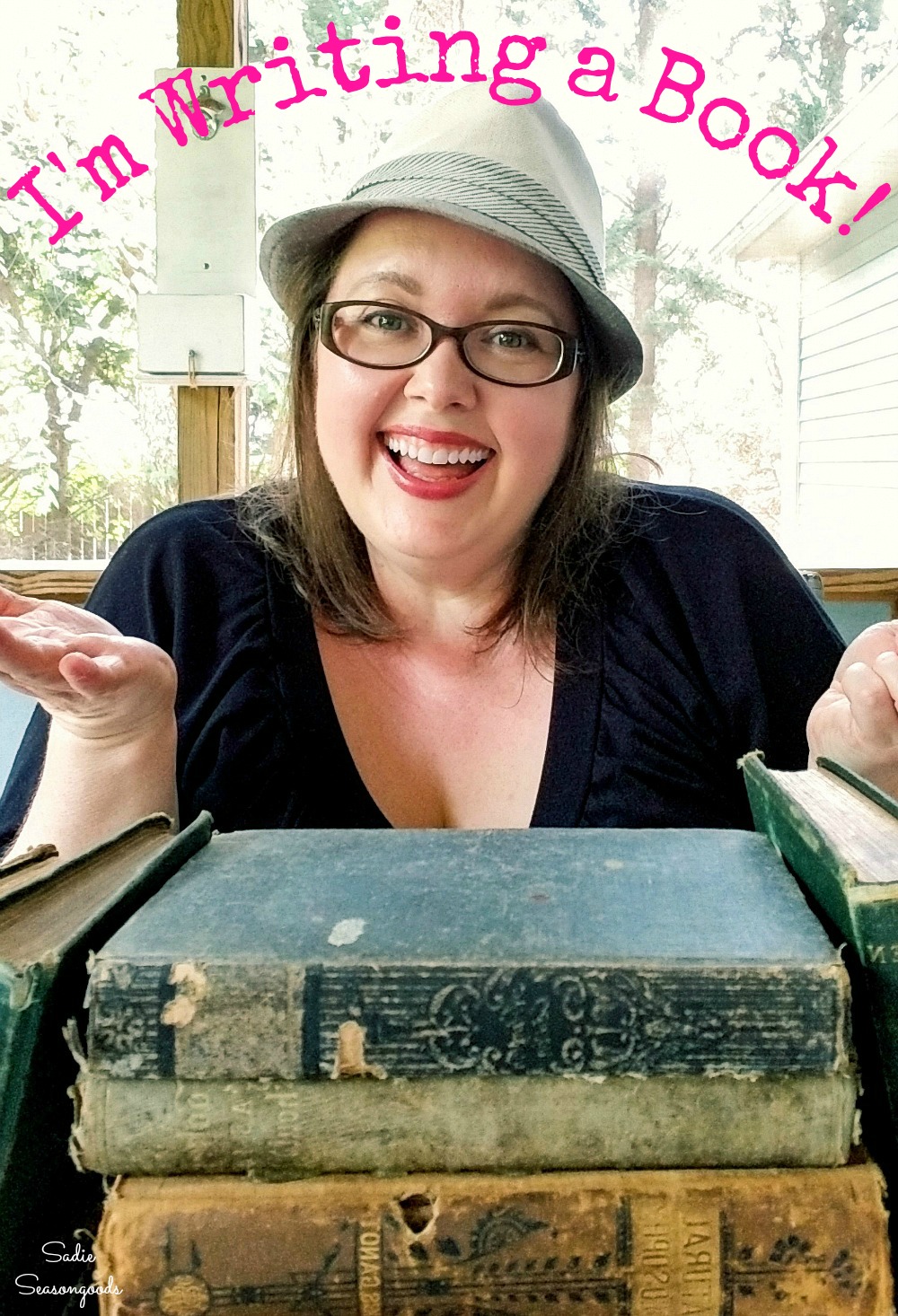 Since then, I have been full steam ahead on creating new content for the book. I've also been in the throes of learning how to use a DSLR camera (I've used my phone all these years!), which has been challenging but good for me to do.
Here's perhaps the most profound thing I've found, though, during this process: You never, ever know when opportunity will knock. And I say that because THANK GOODNESS I had started my weight loss journey back in late February / early March. Because I can tell you right now that had I waited until AFTER the book opportunity came my way, I never would have been able to start this gym habit.
I also know that I would have struggled to have the energy to create this book if I hadn't already started my weight loss journey.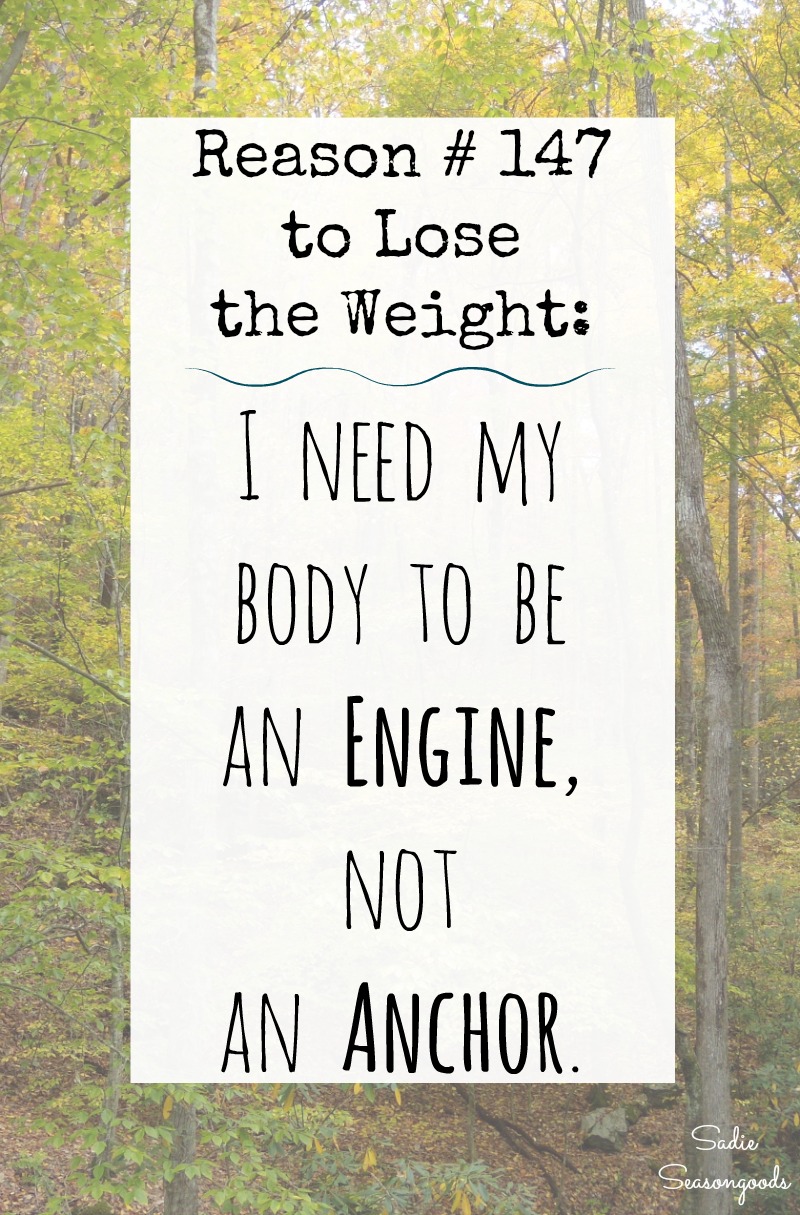 Moral of the story? I had put off losing weight for a long time – but I will be eternally grateful that I stopped putting it off when I did. Because opportunity came knocking and I was in a much better place to take it on.
Twenty Pounds Lost and "New" Clothing Needed
Perhaps the most exciting part of getting to this twenty pound weight loss milestone is that I really, really needed to go shopping for clothes. I had several smaller t-shirts and a couple of pairs of jeans in my closet already. Does anyone else have a "Maybe someday I'll fit in these" section in their closet?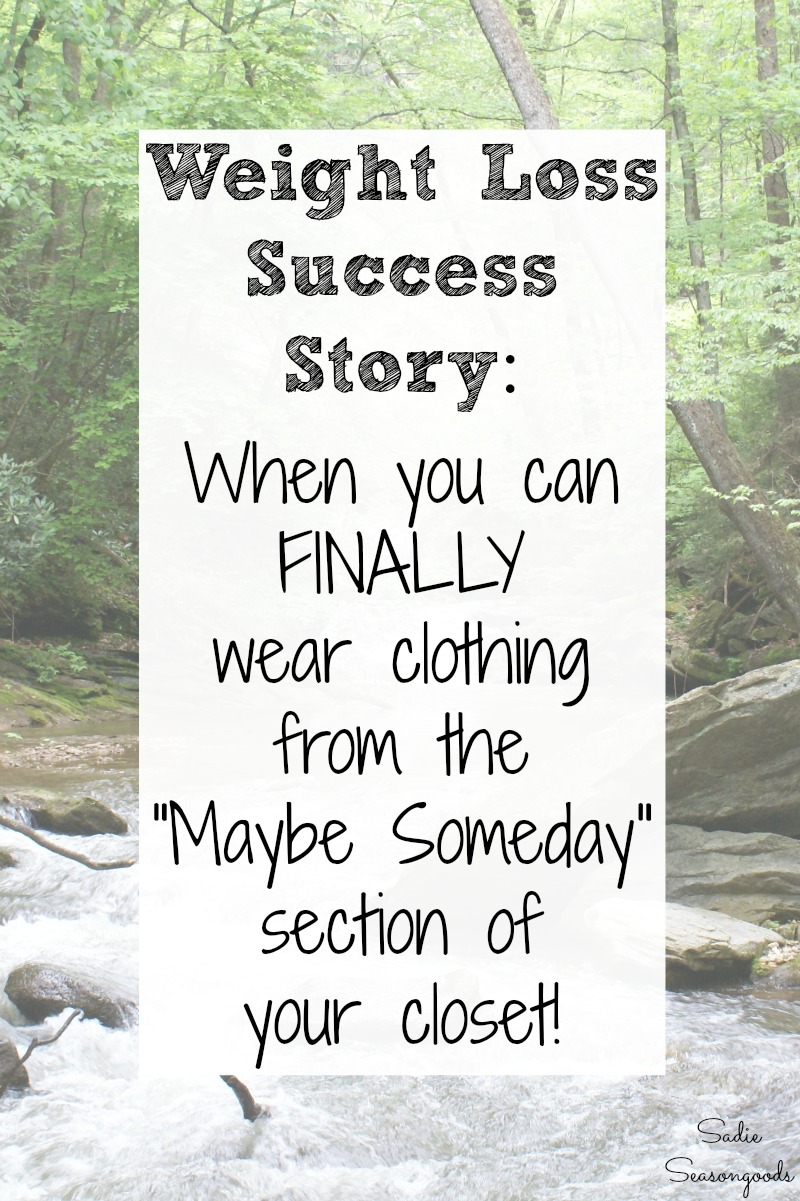 Either way, it felt AMAZING to wear those never-been-worn smaller clothes, but it wasn't really enough to keep me going. So I finally, FINALLY started thrift shopping for secondhand clothing!
And let me tell you – it didn't go so well at first. My typical thrifting haunts lacked the selection I needed (i.e., I'm straddling the divide between plus size clothing and misses' clothing). It was quite discouraging – here I was, 20 pounds lighter, and I STILL struggled to find clothing that fit me.
SO…I needed to expand my thrift shop options. First, I found a consignment boutique in town that specializes in double-digit clothing (basically, Size 10 and up and Size Large and up). And I had success there (but failed to take a photo).
I also went to a thrift store that benefits our local domestic violence advocacy group and shelter. It's not one I have spent much time at in the past because their housewares selection is limited, so I don't find many project pieces for the main part of my blog. But they have a HUGE clothing selection and I had quite a bit of luck there!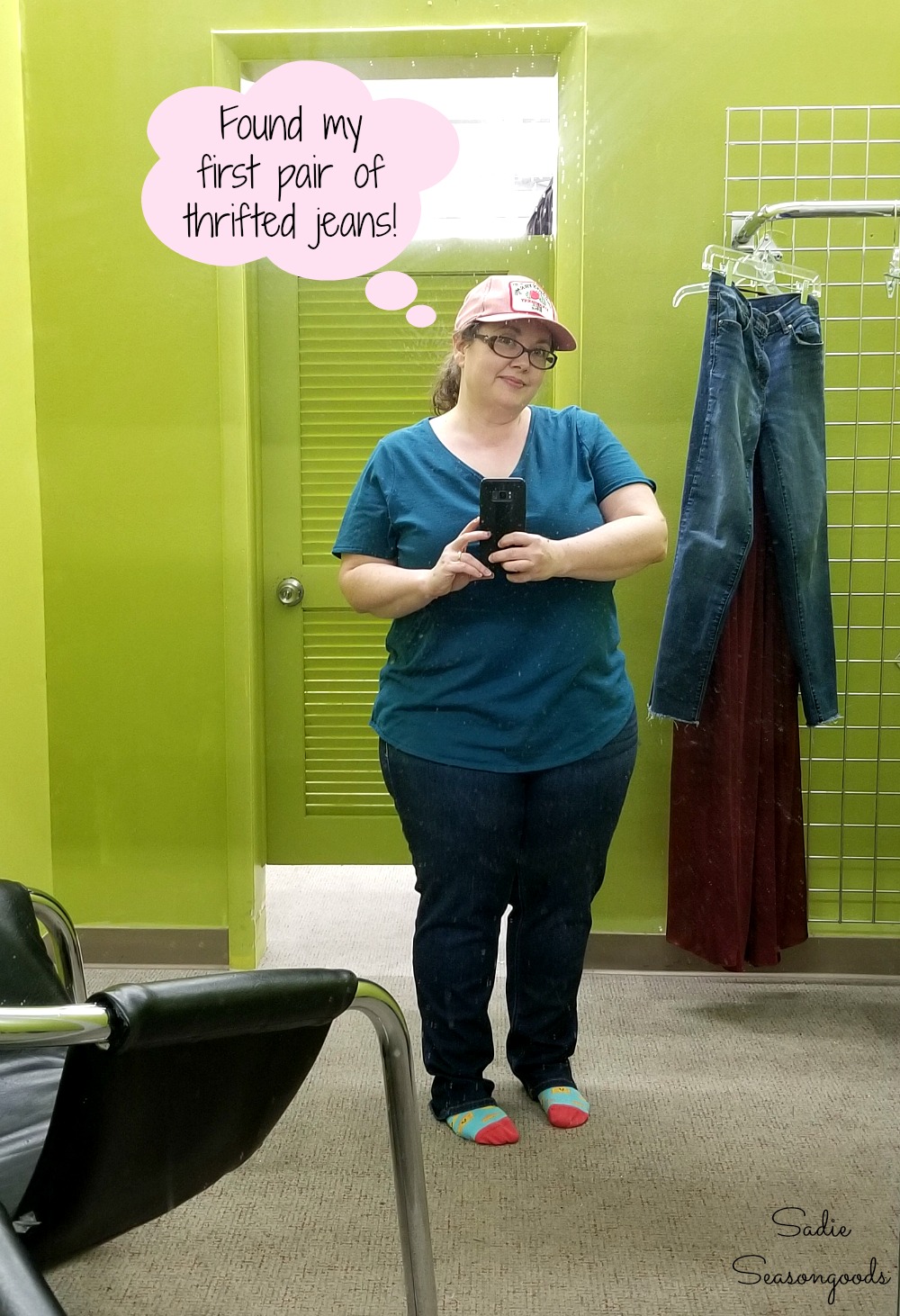 I have a feeling that a thrift store that benefits a women's shelter is a lot more aware of the range of sizes that women need.
And I can't wait to do more thrift store shopping for used clothing – this is just the beginning!
Next Steps on My Weight Loss Journey
The next "big thing" on my horizon is actually the photos of myself that I will need for my book! And while I certainly wish I was 50 pounds lighter instead of 20, I'm so glad that I've lost what I've lost so far. I've scheduled a photo shoot for head shots and other photos that will be used in the book and as I market the book next year.
And you know what? I'll probably schedule ANOTHER shoot when I have the finished book in my hands, too. Because, why not – right?
Beyond that, I simply plan to continue my weight loss journey as I have been doing with consistent trips to the gym and avoiding processed sugar as much as possible. I'll try and check in one last time in 2019 with an update before the holidays!
*****
Thanks again for reading this new blog series of mine. By doing this, I hope to not only stay accountable and on track, but to bring comfort to anyone else out there who is ashamed of their body or weight-related health. I am not a doctor or medical professional in any capacity, so everything I blog about during my weight loss journey is simply my own opinion and experience. Please consult a medical or health professional before beginning a weight loss program or for medical related questions.
If you want to read all of my weight loss journey blog posts, you can find the full series here. And because I'm not sending my weight loss blog posts to my current subscribers, please let me know if you would like to be added to my separate weight loss subscription list.
Keep on keepin' on,
S
To be notified of my next upcycling project tutorial, Please subscribe!
Subscribe to Blog via Email
Join me on Social Media:
Affiliate links for your own wellness journey! As an Amazon Associate, I earn from qualifying purchases.


PIN ME!