I've been on my weight loss journey for a whopping 10 days now! And while there are no discernible superficial changes that you or I can see, change is happening all around me. From my determination to my food choices, I am welcoming change without overdoing it. But first, I wanted to talk more about my weight loss plan (to lose weight naturally) because I didn't go into specifics before.
By the way, THANK YOU to everyone who found my first "Secondhand Slim Down" announcement post. You've encouraged me with your comments and messages, and I'm happy that the post didn't escape you! I'm not keeping these weight loss journey posts a secret, but I'm not blasting them out to everyone, either.
This post may contain affiliate links. Please see my affiliate disclosure here if you have any questions.
My Weight Loss Plan: Lose Weight Naturally
Back to "My Plan", though! My weight loss journey is something I want to work on as naturally as possible, through fitness and better eating habits. I'm not interested in medical weight loss, strict diet plans, or supplements (or substances) of any kind.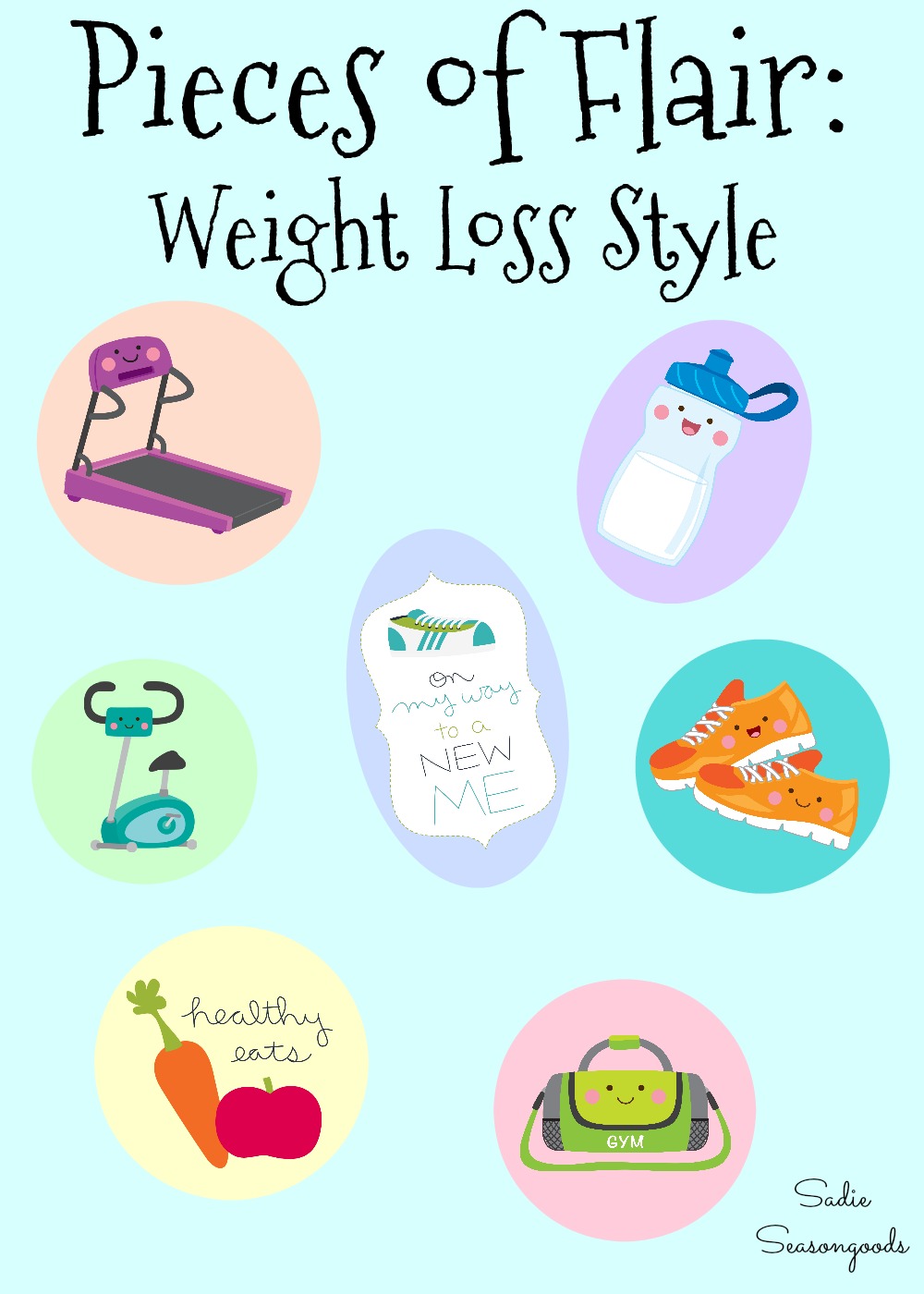 During the first week of this journey, I worked out at the gym 4 times and walked on our home treadmill twice. I didn't overdo it or jump into the deep end.
Rather, I focused on a steady amount of low-impact cardio (treadmill walking, elliptical, and recumbent bike) and weight machines (pin machines). For the weight machines, I alternated days: arms/back and legs/abdominals.
On the weekends, my husband and I work out together – he's more interested in bulking up, whereas I want to do the opposite!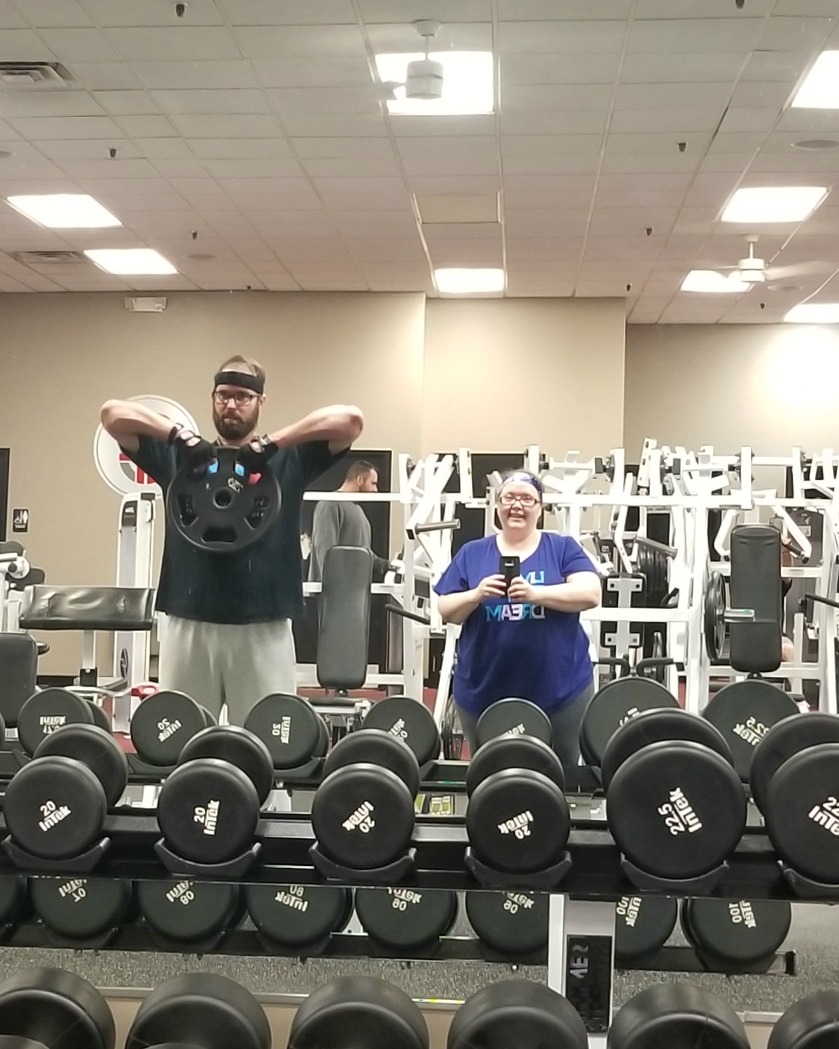 As for eating, I don't have a terrible relationship with food. But I have honed in on some specific pitfalls that I struggle with:
Snacking;
Sweets; and
Convenience.
My food plan will focus on good quality protein, vegetables, and a lower intake of carbohydrates.
I don't want to say that I'm committing to a low-carb lifestyle because I assure you that I will, on occasion, eat pizza! And I refuse to give up fruit – in fact, summer is coming and I'm already looking forward to watermelon season.
I have, in the past, referred to cold watermelon from the fridge as "mouth air conditioning" on a hot day.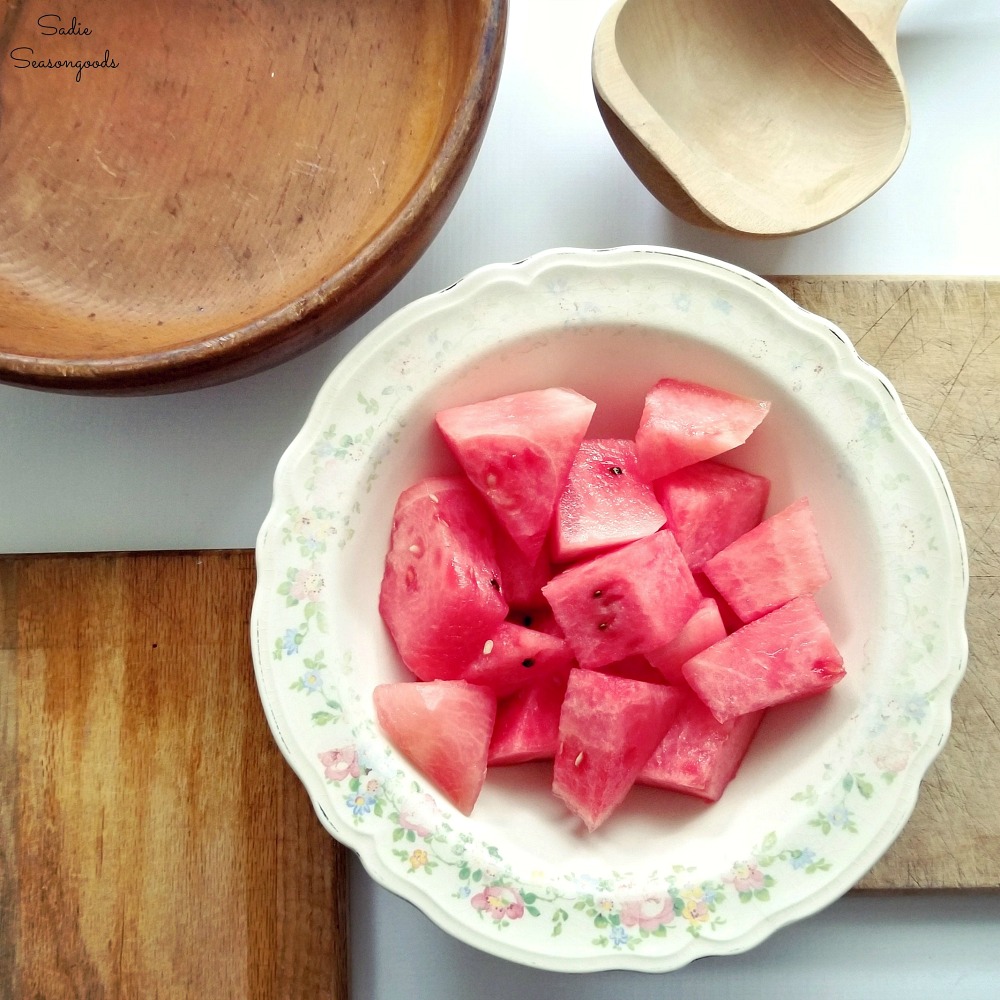 Ultimately, I just need to be more mindful of snacking habits (mindlessly eating from the bag); resist temptation when I'm in the bakery section at the store; and ensure that my meals about fueling my body, not an afterthought of empty or massive calories.
I rarely eat fast food, but would do so occasionally when I'm running errands. I simply want to commit to not doing it at all!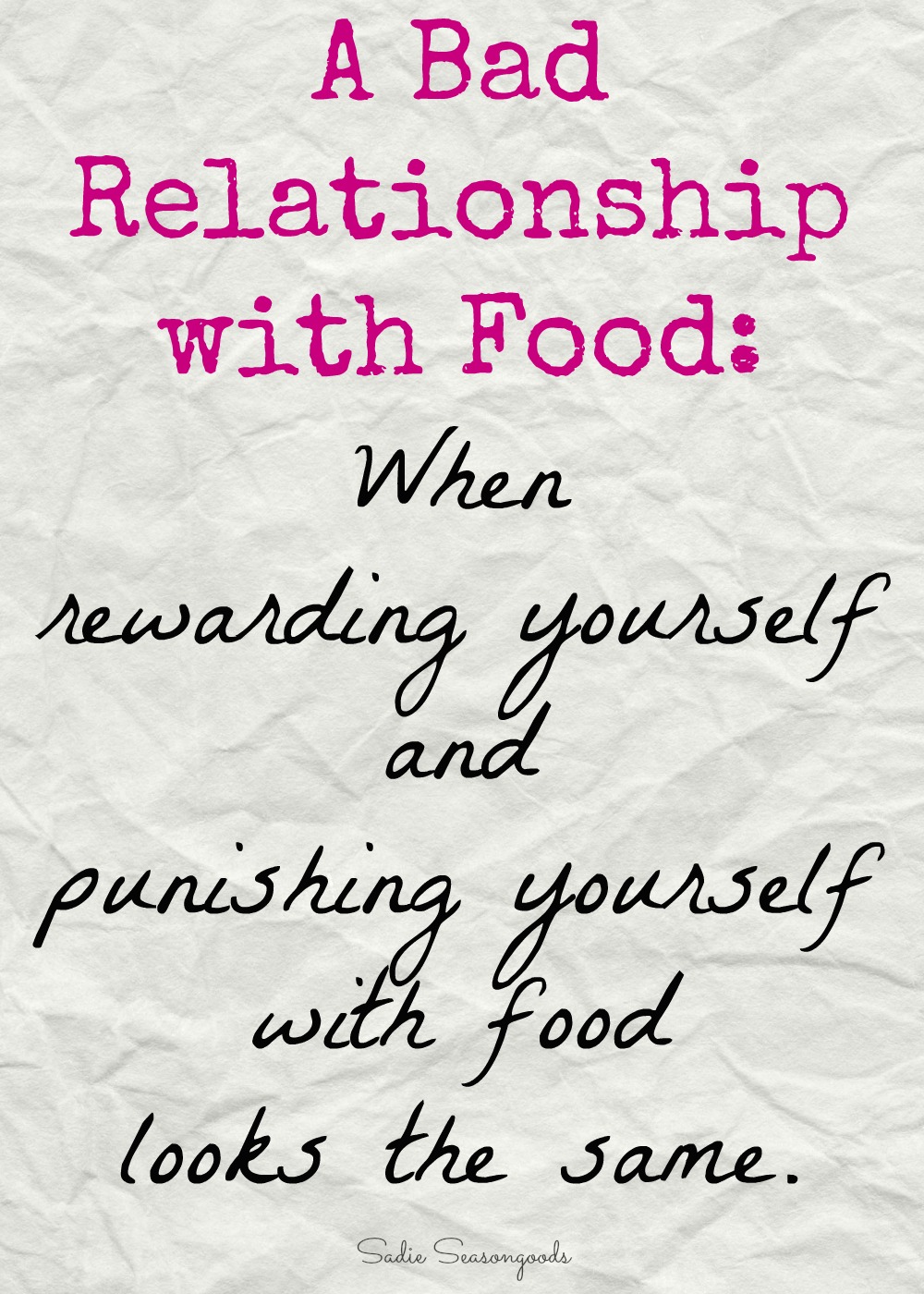 Keeping My Weight Loss Plan in Motion
Now, I just need to focus on consistency so that exercise / gym workouts become a habit. Once upon a time when I was in my mid-20s, I couldn't imagine a day without exercise. And while I'll never have that 20-something-year-old body again, I at least want the mindset.
And I'm pretty sure that I can have a healthier body that doesn't tire out so quickly.
I know that this is a "Secondhand Slim Down" series and I haven't mentioned thrifting in this post ONCE! I still plan to incorporate secondhand goods into my weight loss journey, but I'm not there yet.
I *did*, however, treat myself to some new workout threads, including these awesome workout headbands.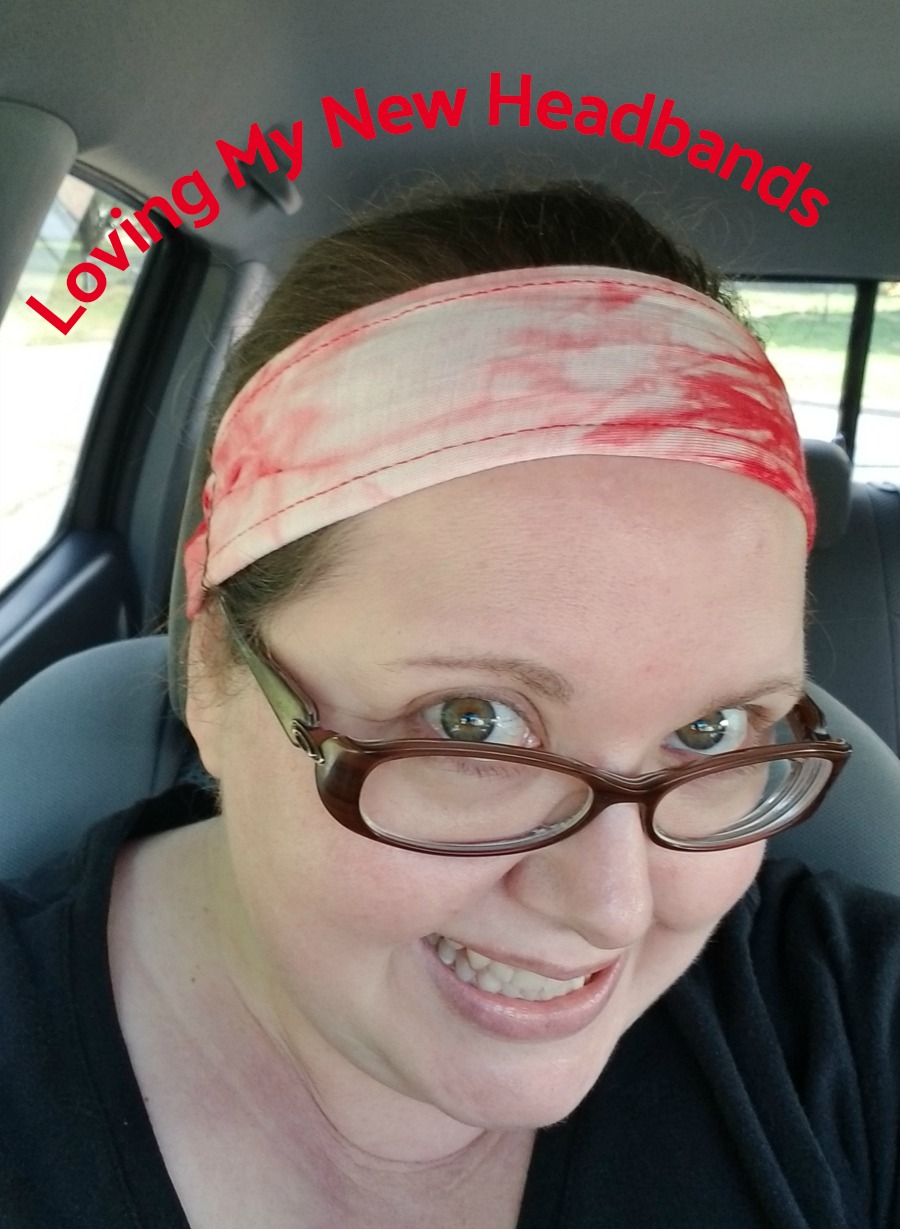 Why do I like them so much? Because they tie around your head, instead of being an infinity loop. I have a big round head, and regular headbands can get tight and uncomfortable. But a tie-on headband allows me to control the tightness, which is a lifesaver since I'm prone to headaches in general!
At the end of the day, there are no secrets or shortcuts to my plan to lose weight naturally. Long before I was a blogger, I was a biologist at my corporate job. And the science is there – moving more and consuming less/better results in natural weight loss.
Thank you for reading this new blog series of mine. By doing this, I hope to not only stay accountable and on track, but to bring comfort to anyone else out there who is ashamed of their body or weight-related health. I am not a doctor or medical professional in any capacity, so everything I blog about during my weight loss journey is simply my own opinion and experience. Please consult a medical or health professional before beginning a weight loss program or for medical related questions.
Keep on keepin' on,
S
To be notified of my next upcycling project tutorial or Junkin' Journey Blog Post, Please Subscribe!
Subscribe to Blog via Email
Join me on Social Media: