I've always admired antique window frames at vintage shops and architectural salvage stores. I didn't pull the trigger for a while, though, because they were often too big or too expensive. When I finally found the right old window frame for me, I wondered if I could use it to display my collection of vintage seed packets.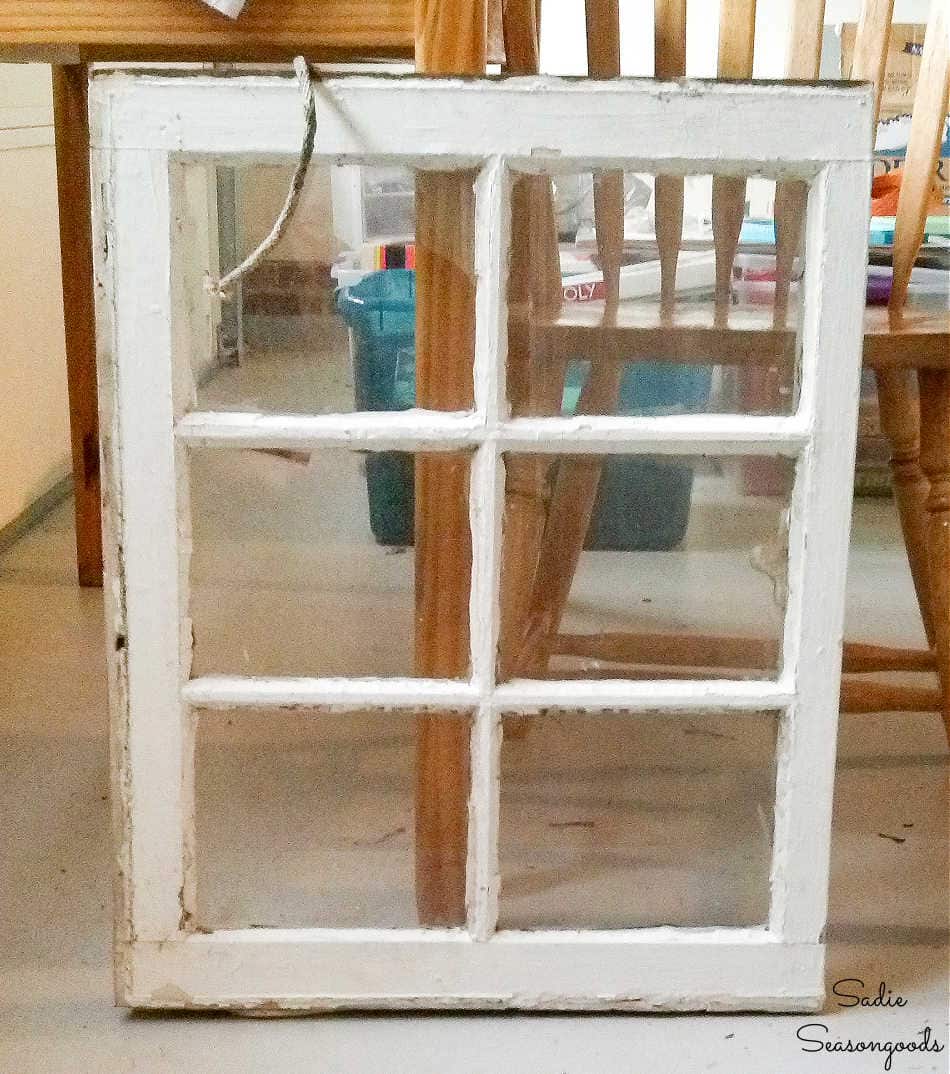 Why vintage seed packets? Because each pane of glass was smaller than that of typical old windows. Still quite a bit larger than a seed packet, but it seemed worth trying nonetheless!
I did, however, need to try and clean up the old window before doing anything else, though. Because it was FILTHY!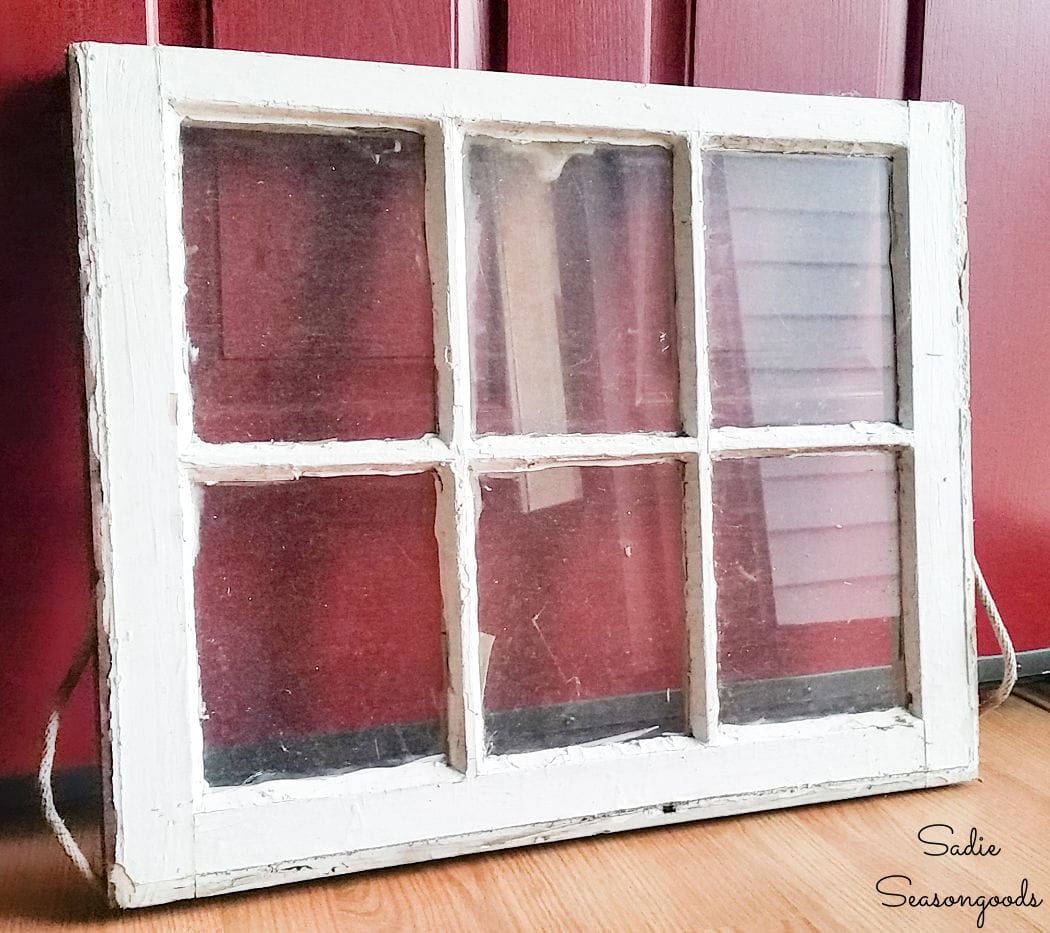 Either way, I was ready to create some fun decor for Spring with my antique window and collection of old seed packets!
This post contains affiliate links for your crafting convenience. As an Amazon Affiliate, I earn from qualifying purchases. All blue, bold, and underlined text is a clickable link, either to a product or to a related post.
Displaying the Vintage Seed Packets
First and foremost, allow me to introduce you to my collection of vintage flower seed packets. Aren't they gorgeous? Like little art canvases, really.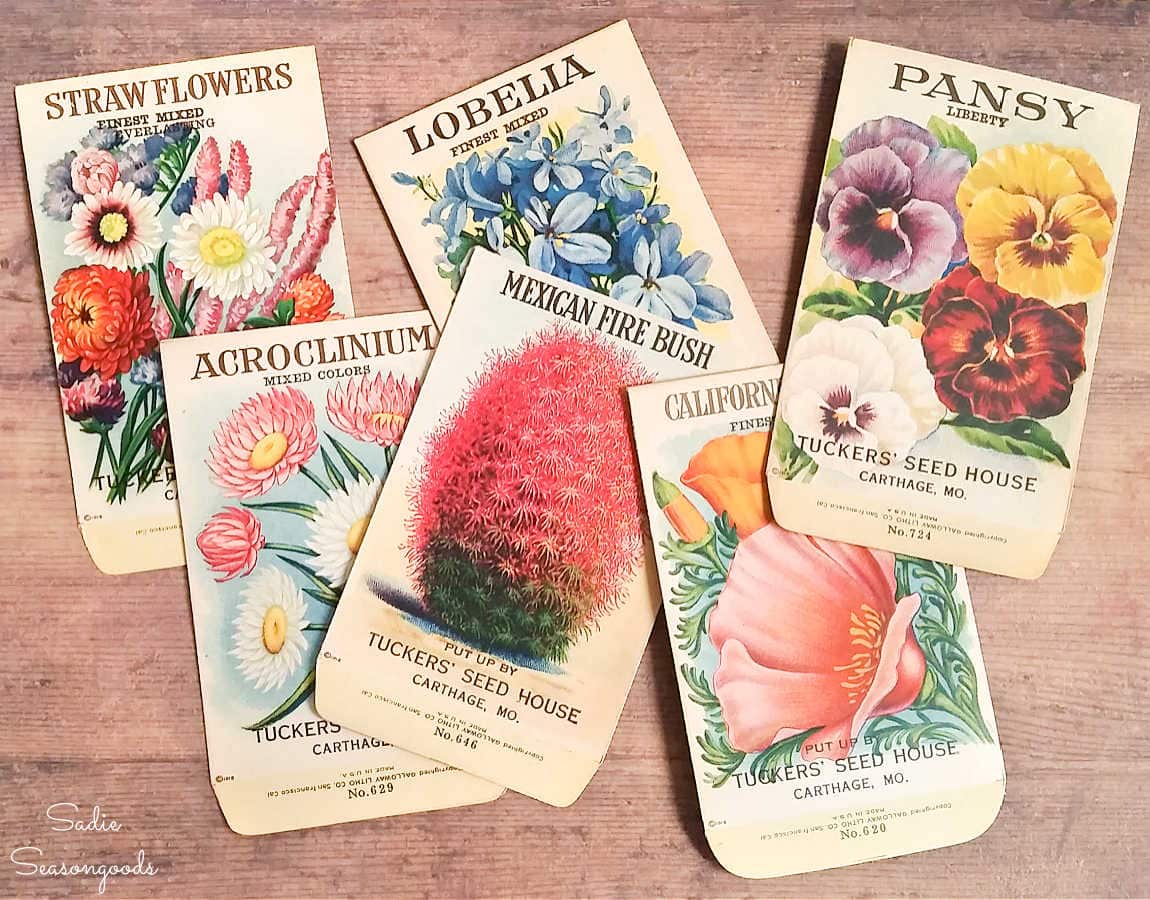 I knew they were meant to become Flower Art when paired up with my antique window frame. I bought six different vintage flower seed packets on Etsy and was VERY excited to display them in the old window.
Speaking of which, I turned my attention back to it and meticulously cleaned the glass and chippy paint as best I could.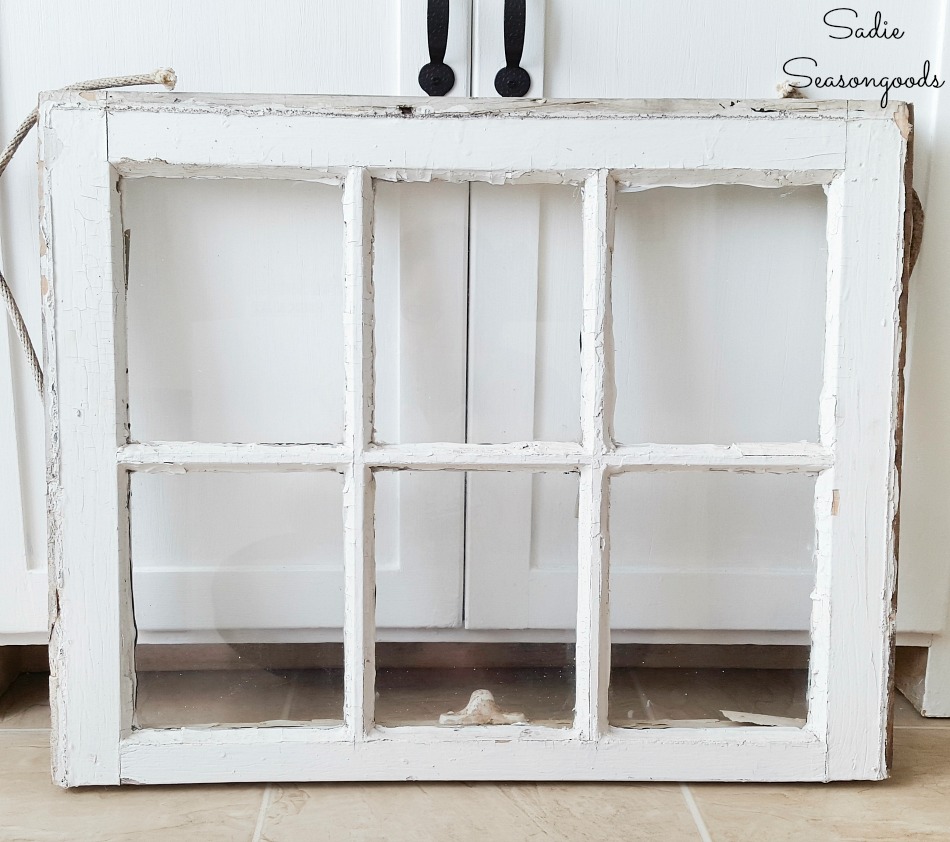 I had to chuckle to myself at the paint job, particularly on what would have been the exterior side- globby and drippy, with paint smudges on the glass. Perhaps it was last painted by an exhausted farmer who just didn't give a darn about painting his windows? Or maybe a it was painted by a young child that didn't really know what he was doing?
Either way, it was fun to daydream about.
Anyway, back to my project. I didn't want to affix the flower seed packets to the antique window directly and ruin the backs with glue. My mind drifted back to my mother's old scrap book (that her mother had put together) and the photo mounting corners that held all the photos in place.
When I'd ask who was in each photo, my mom would gently pull the photo from the corners and check the back for information…
At the time, I couldn't find them in stores! So I went on Etsy and purchased a pack of vintage photo corners and hoped they would still work. In the years since this blog post was published, I am pleased to find that they are now sold online here!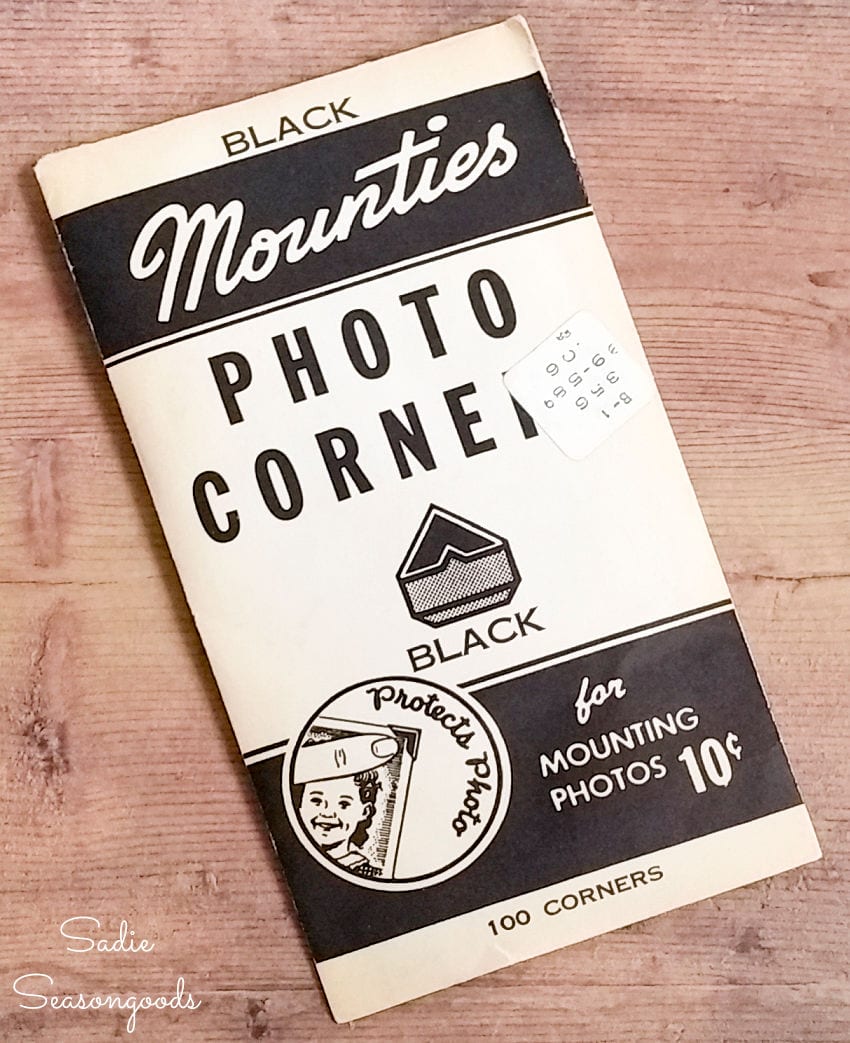 Next, I centered each vintage seed packet on the pane as best I could, and then used photo corners on opposite ends to hold it in place.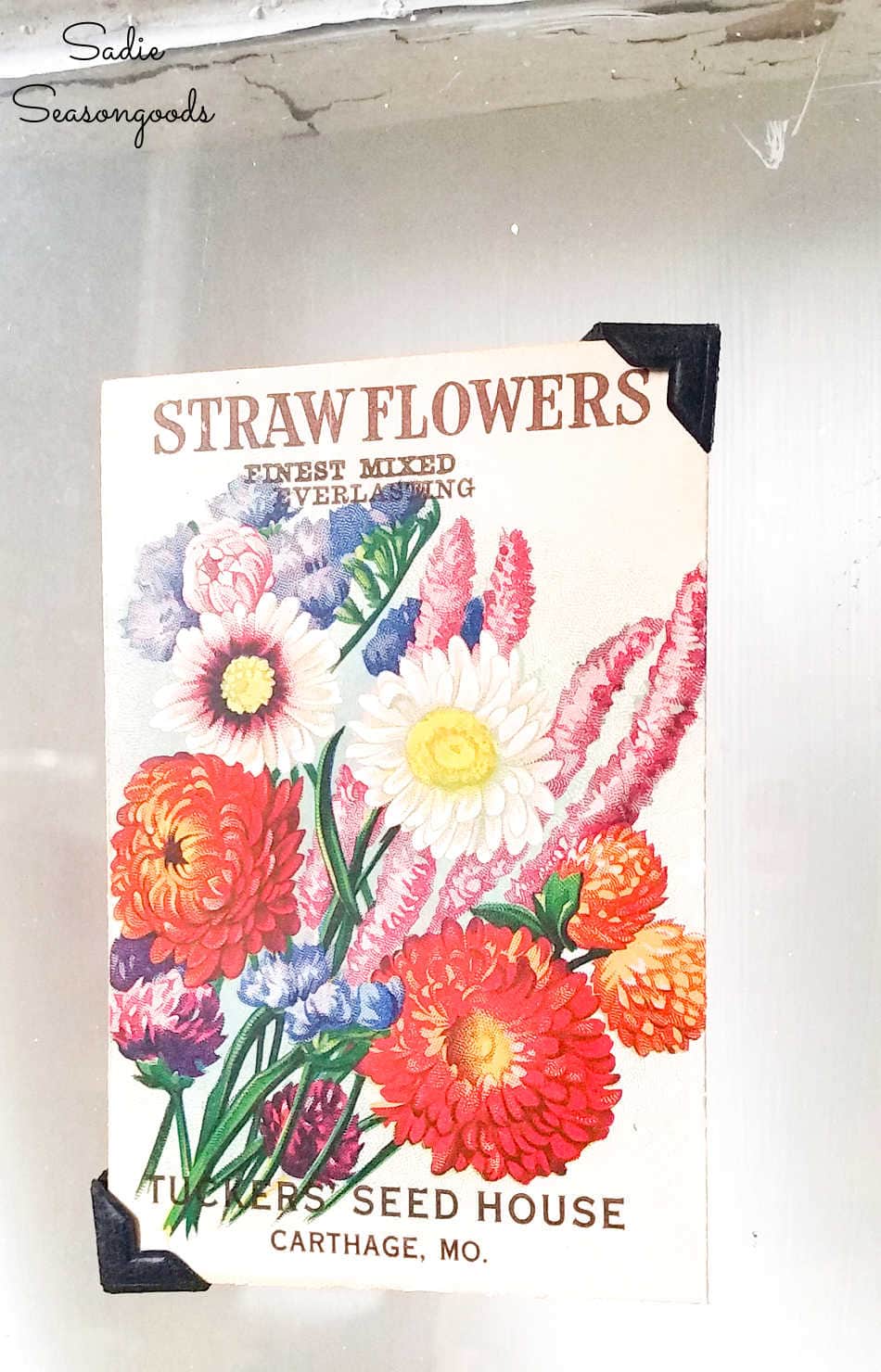 I suppose I could have measured everything here, but eh, I didn't have the patience! So, this part came together quickly.
Vintage Seed Packets in an Antique Window Frame
After that, I simply added the remaining two photo mounting corners to the other corners and that was it! Each little seed packet was attached to the old window frame without in a secure but non-permanent fashion.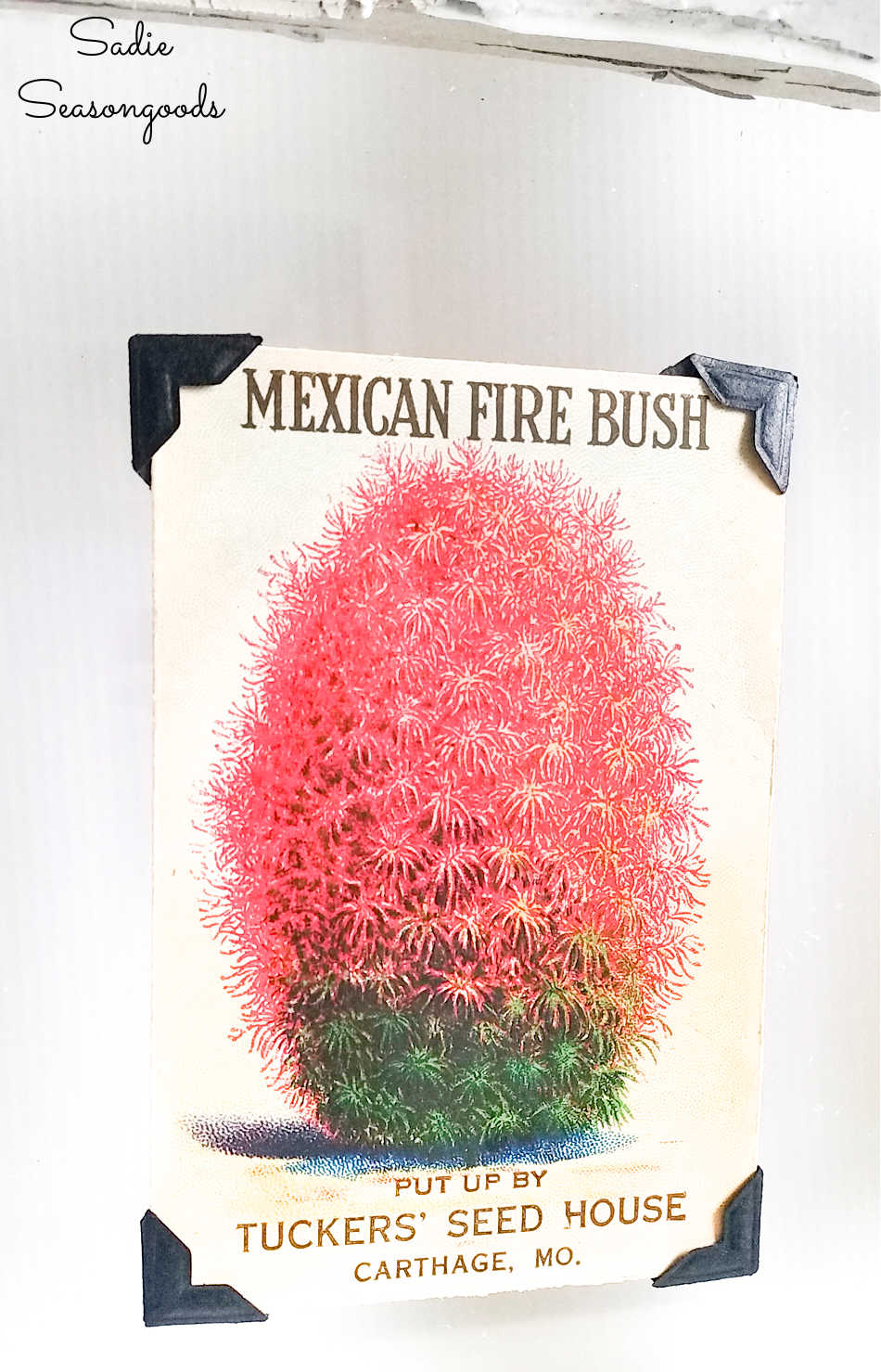 And then, voilà! My antique window frame perfectly displayed my collection of vintage flower seed packets! Gorgeous and garden-inspired, just in time for Spring.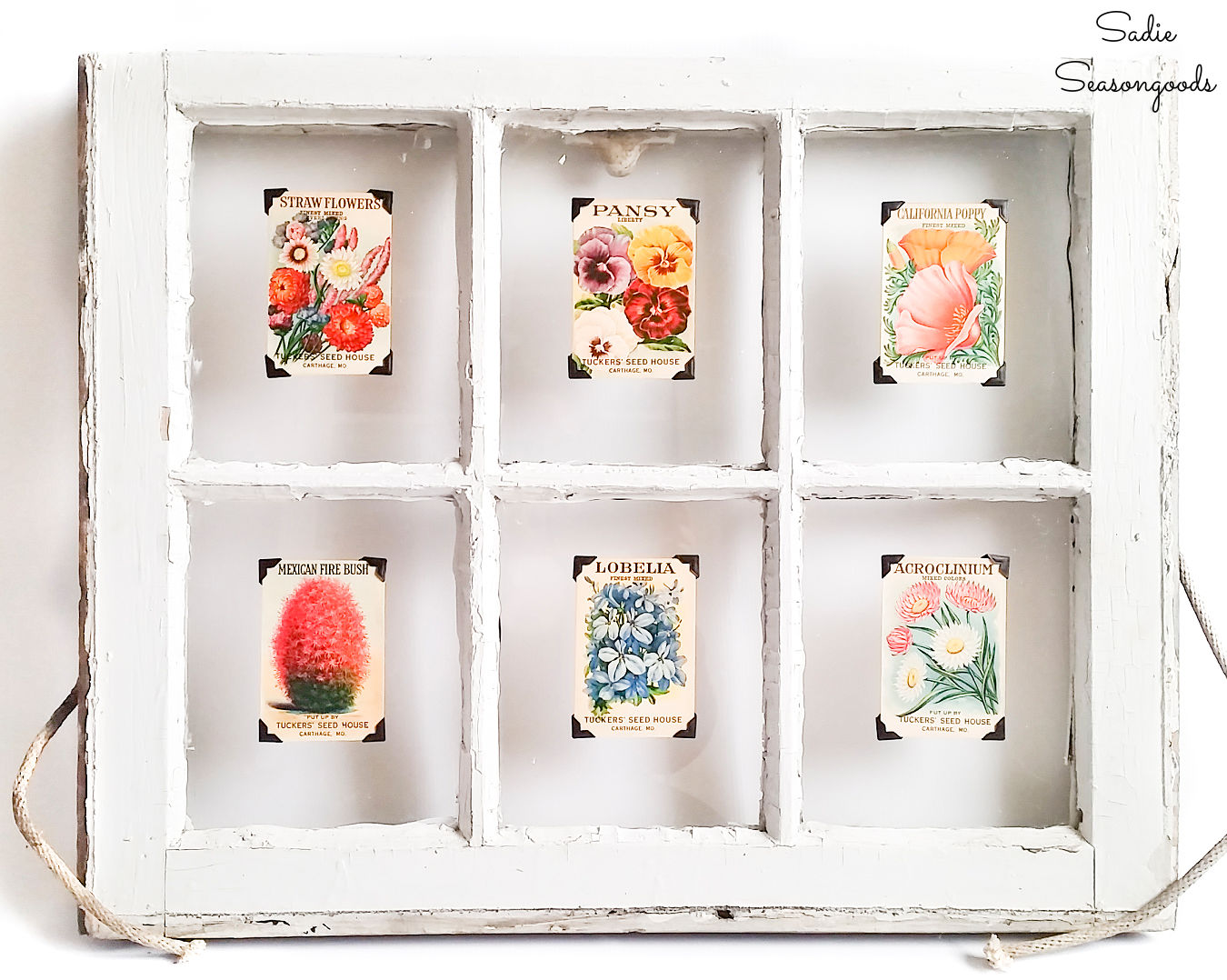 Isn't that just charming? I can't wait to build around it to welcome Spring into our home.
And in the years since I first created this window pane project, I've re-repurposed the same window a few other times. It's been used as a quilt display…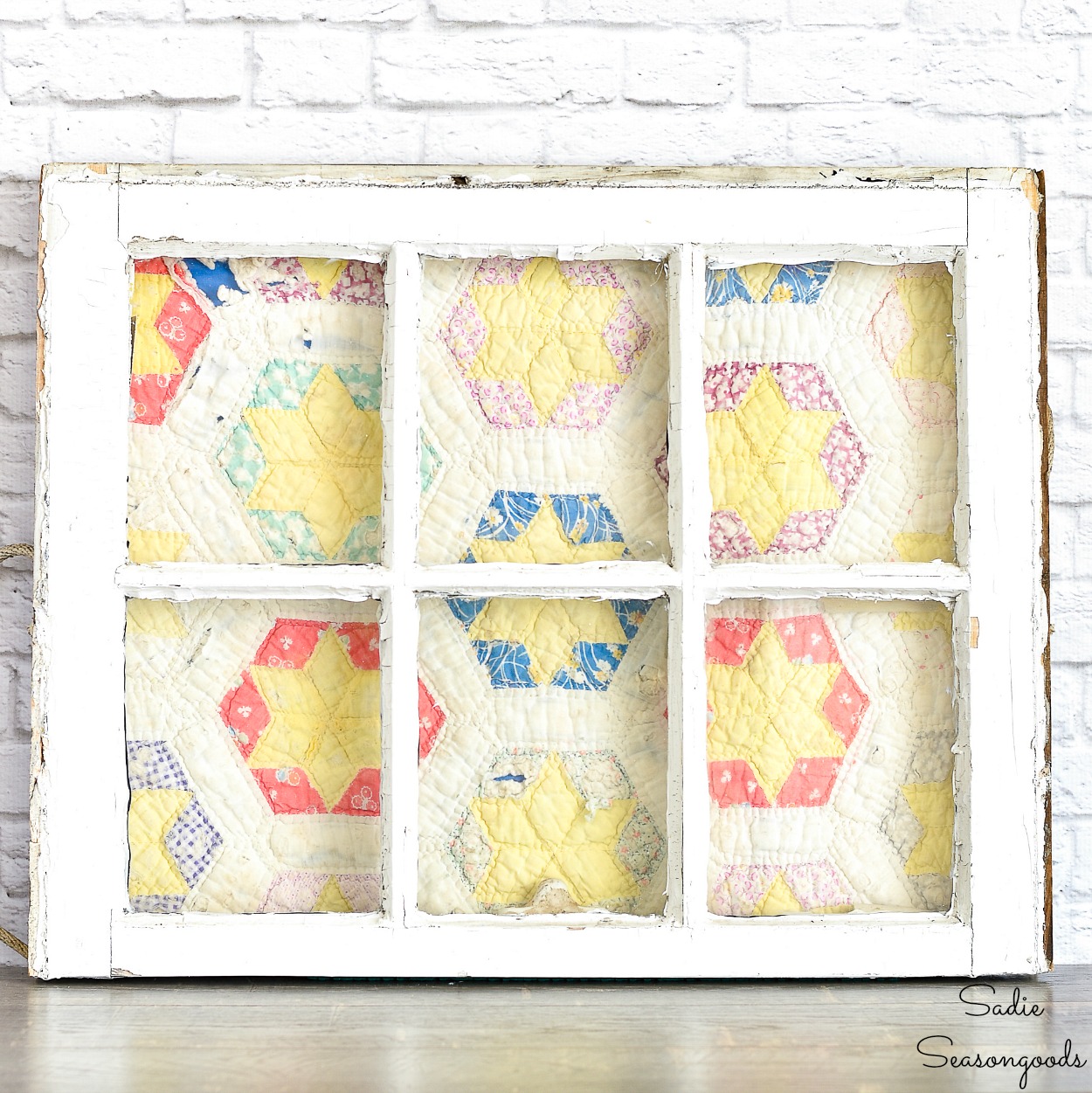 AND I used it to display some botanical prints in this rendition of "Thrift the Look".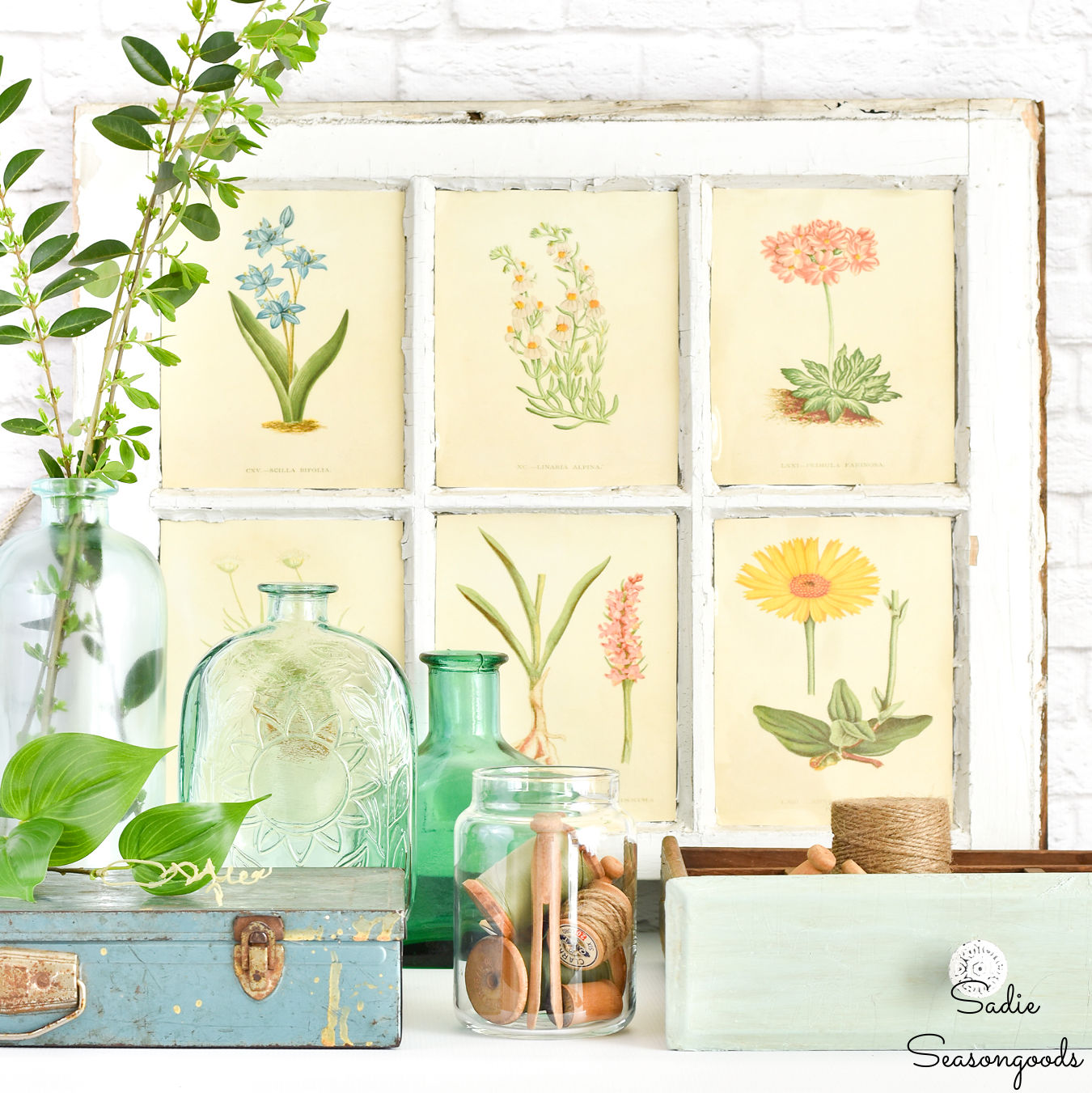 Isn't that fantastic? If none of the projects are permanent, I can reuse the old window as many times as I have ideas! I've even re-displayed the vintage seed packets in a different way, too.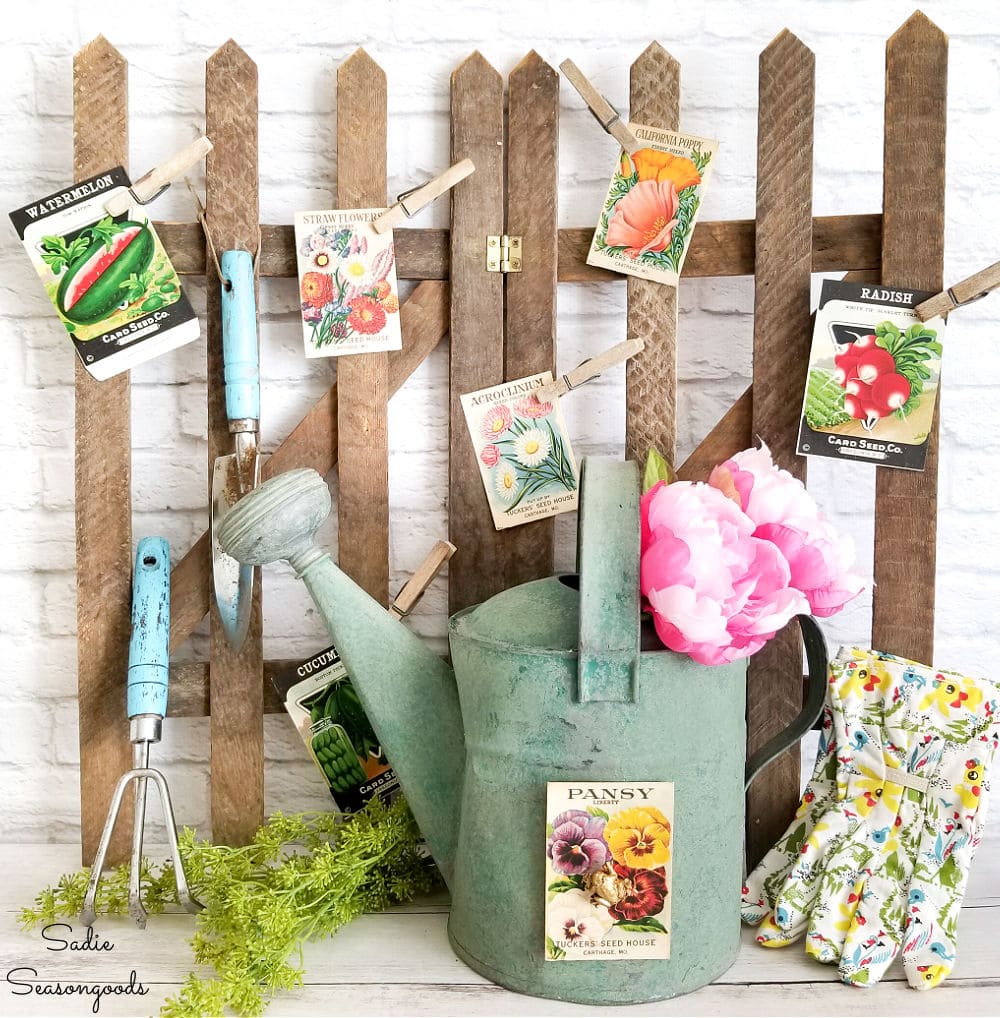 Perfect for Spring decor, eh? Speaking of decorating for Spring, please check out this comprehensive collection of upcycling ideas for Spring home decor! You will find all kinds of inspiration here…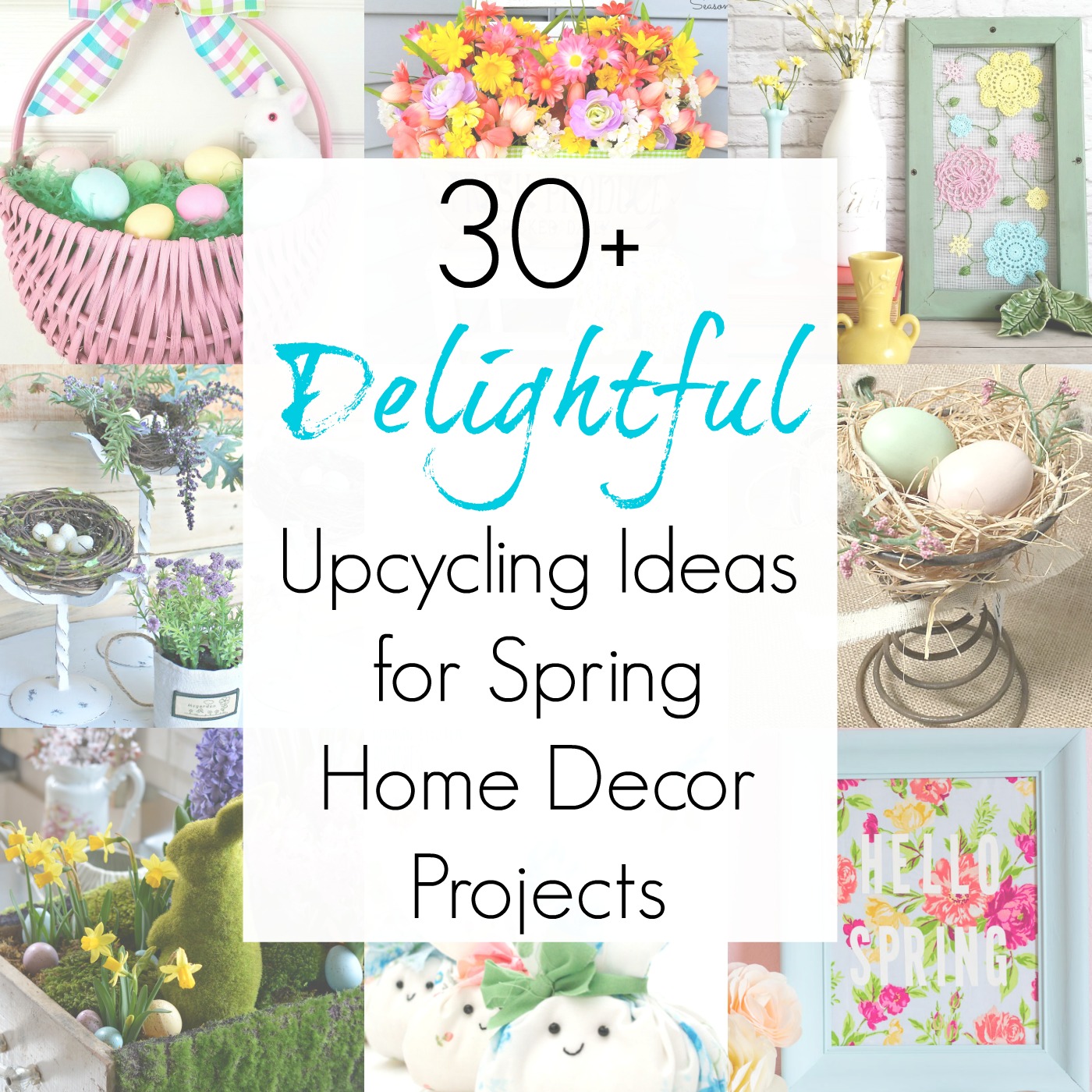 Craft on!
S
Join me on Social Media:

PIN ME!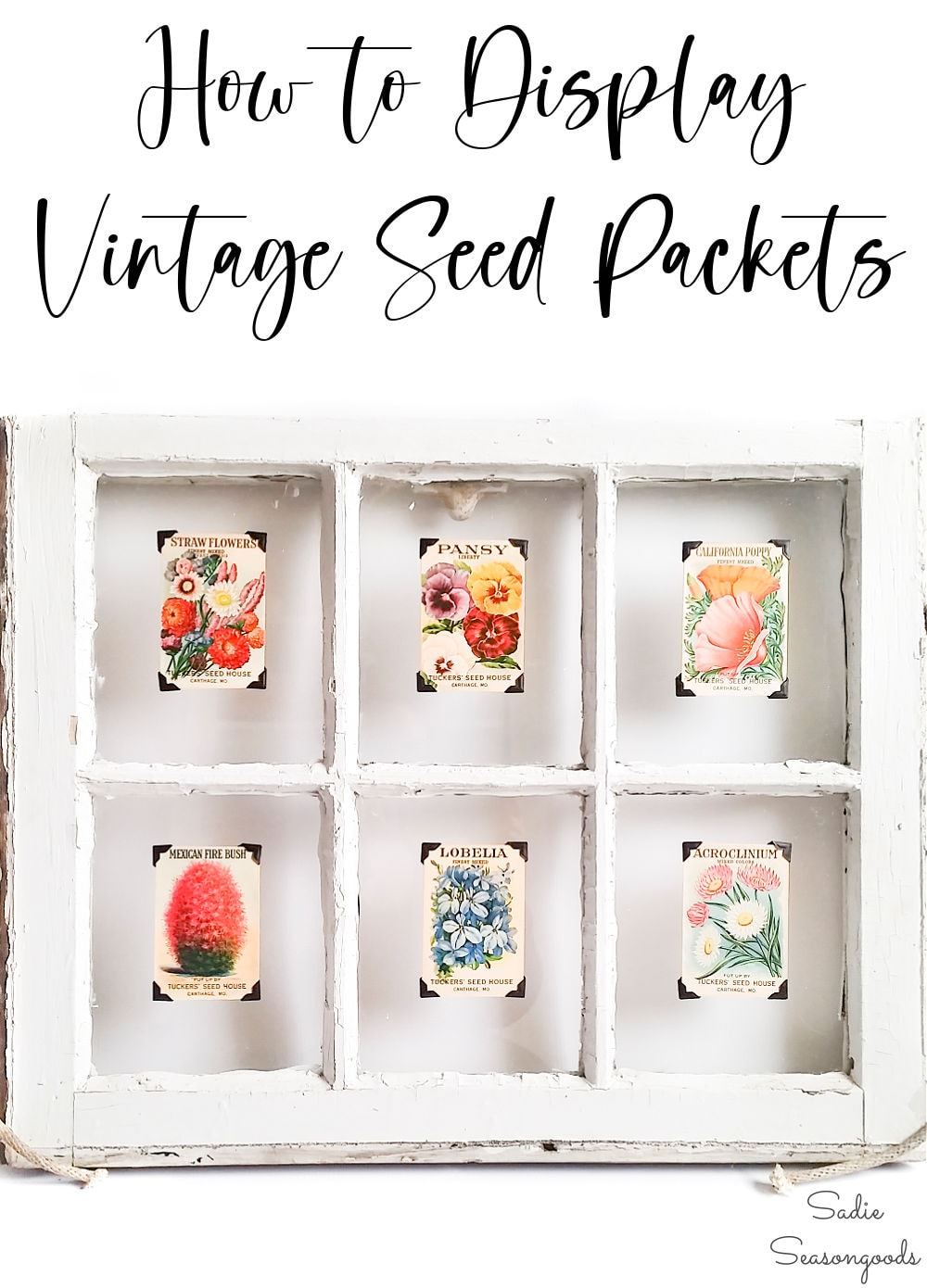 Sarah Ramberg is the owner of Sadie Seasongoods, a website that celebrates all things secondhand. From upcycling ideas and thrifted decor to vintage-centric travel itineraries, Sadie Seasongoods is a one-stop shop for anyone who loves thrifting and approachable repurposing ideas. Sarah is also the author of "Crafting with Flannel" and has been featured in numerous media outlets and magazines.