I didn't intend on making a DIY winter wreath this year, but the thrifting fairies clearly had different plans. During the holidays, one of my local thrift stores had an abundance of plain, beat up Christmas wreaths. I had already made a Christmas wreath, but decided to nab one for future use.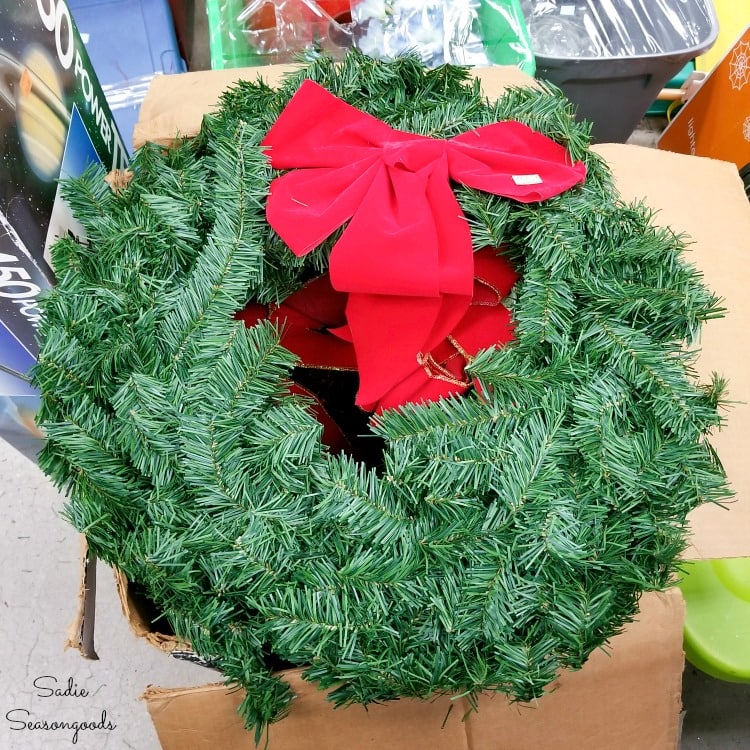 A few days later and several hundred miles south (while vacationing in Florida), I found a sweet little set of decorative skis.
They were the perfect size to use on a DIY winter wreath. So again, I nabbed them and went about my merry way.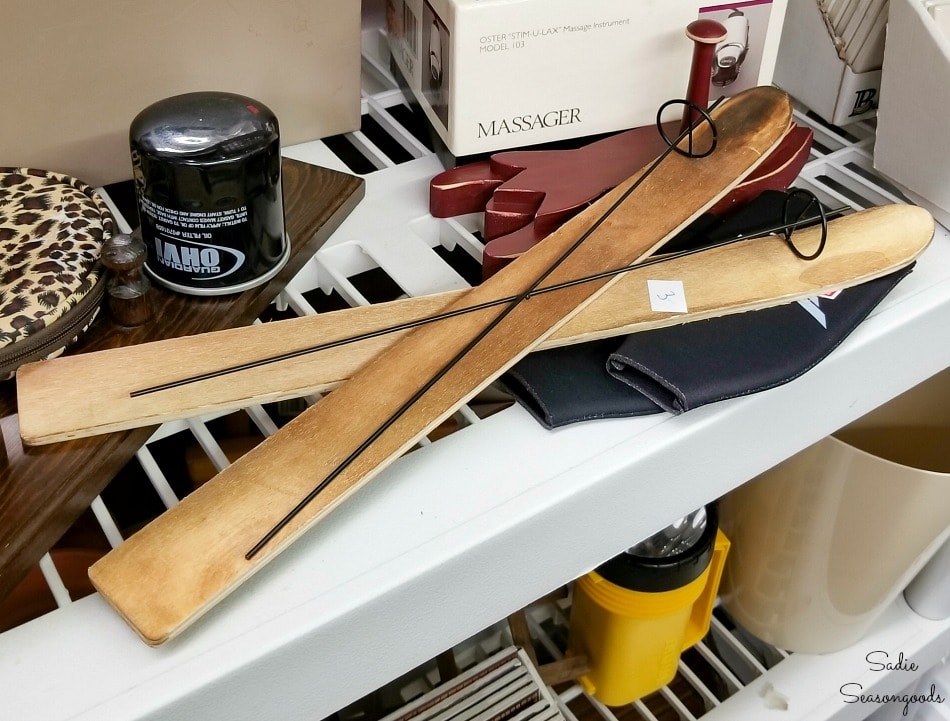 And yes, I found out that these little skis were originally from the Target "Dollar Spot" a few years ago…and I paid $3. Still worth it for me but let's not speak of this again, ok?
Anyway, an idea came together in my mind; I just needed the right wreath ribbon. And for a winter wreath, I wanted something that looked like a sweater. But "knitted ribbon" doesn't seem to exist, which seemed frustrating.
But DUH! Knitted ribbon doesn't exist because you can KNIT YOUR OWN "ribbon"! Like a long skinny scarf or winter scarf that I'd wrap around my winter wreath.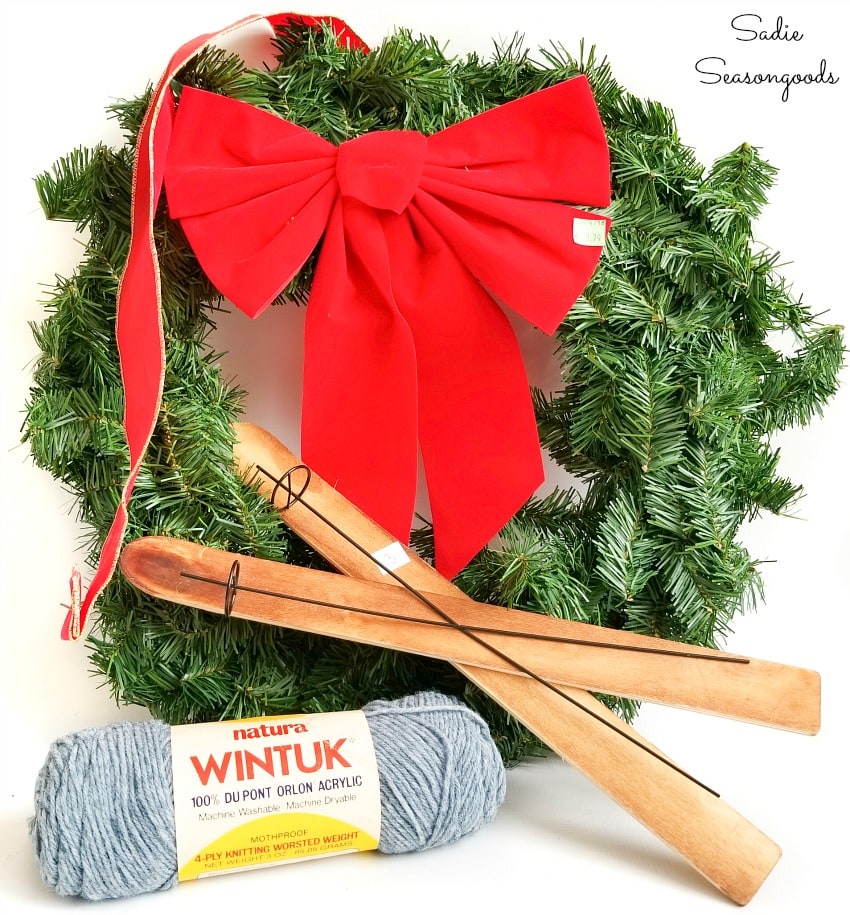 And that was that. I knew how I'd be spending the next few days: Netflix and knitting.
This post contains affiliate links for your crafting convenience. As an Amazon Affiliate, I earn from qualifying purchases. All blue, bold, and underlined text is a clickable link, either to a product or to a related post.
Making a Wreath for January
To convert my Christmas wreath into a winter wreath, I needed to eliminate the majority of the green.
So, I decided to give some flocking spray or snow flock a shot. Have you ever tried it before?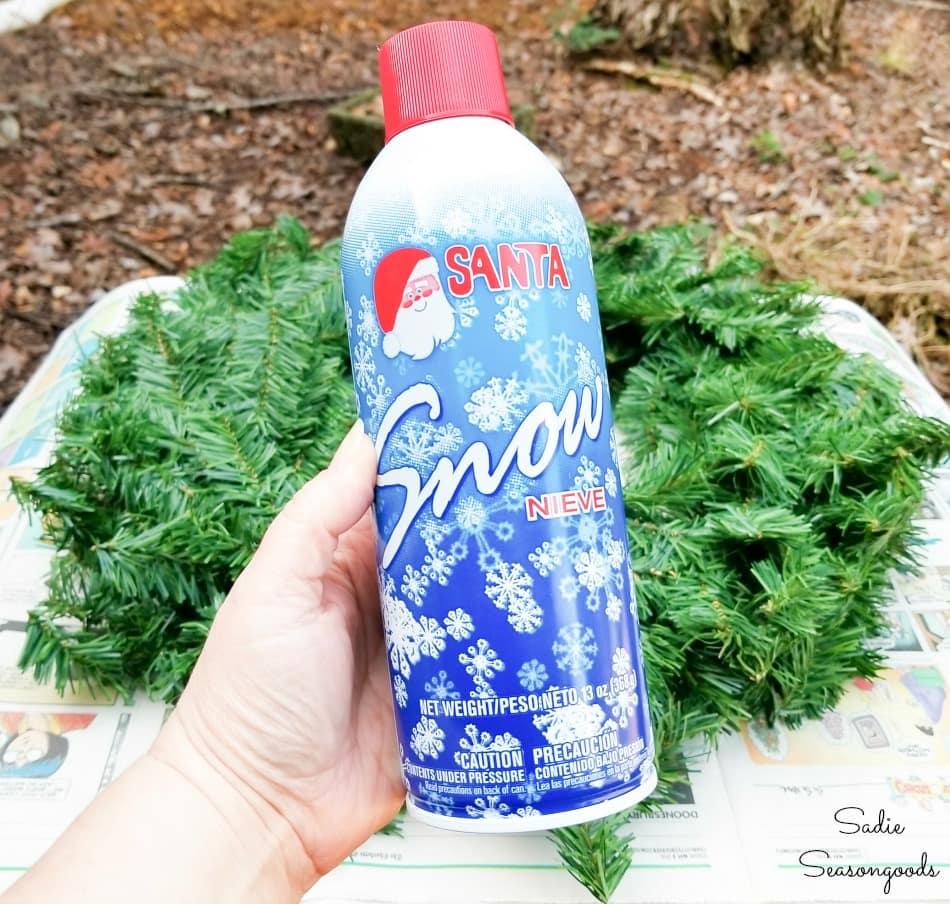 I seriously loved it! But I faced a problem: rainy, humid air, which kept the flocking spray from drying.
So, I ended up with a compromise. First, some light spray painting in white followed by a light layer of snow spray on top.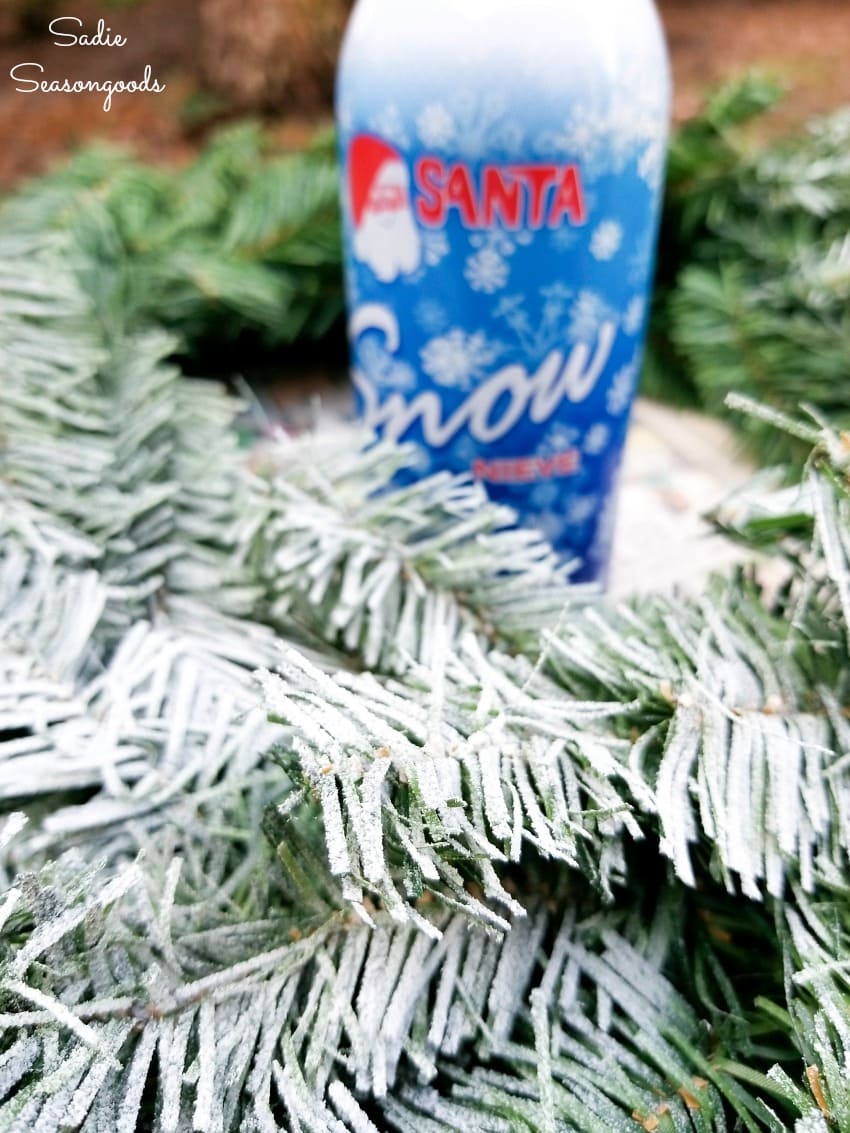 As the flocking spray dried, I got comfy in my recliner and worked on my winter scarf…err…I mean wreath ribbon! My original plan was to make a cable knit skinny scarf, but that proved to be problematic on such a skinny scale.
So, I went with the simple seed stitch because it reminded me of a cozy, nubby blue sweater.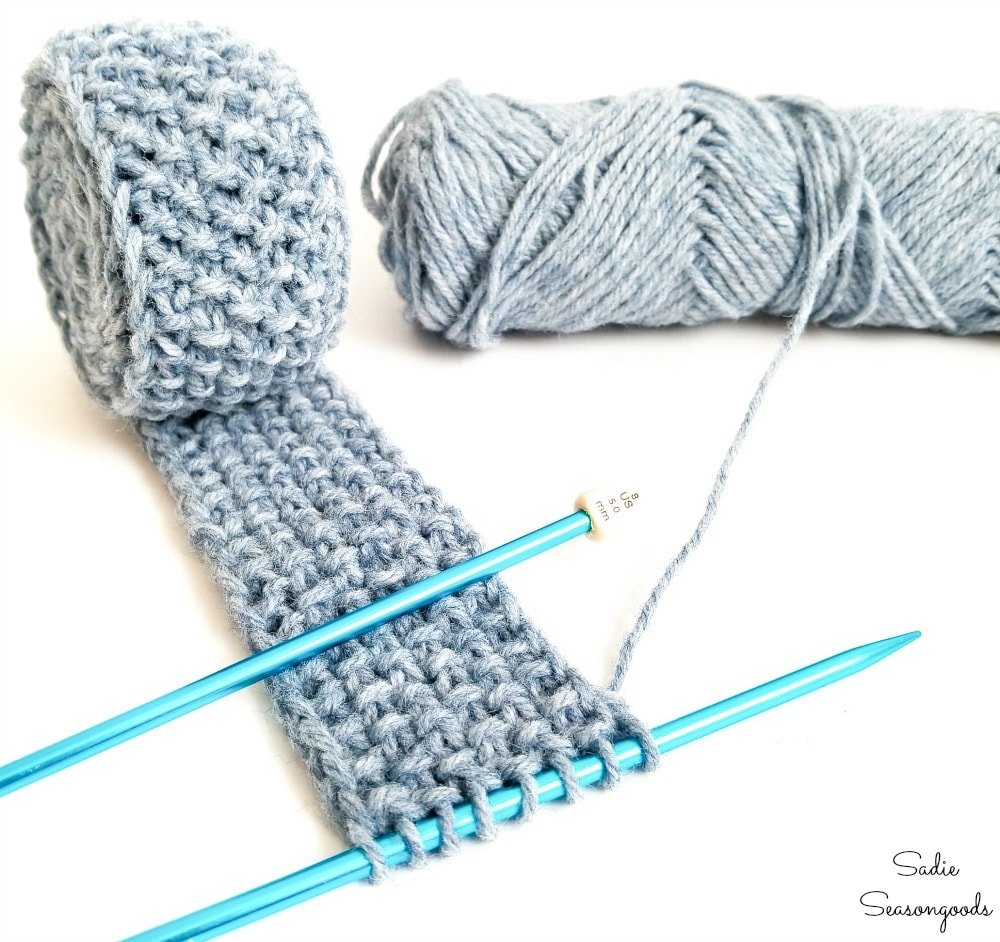 Decorating a DIY Winter Wreath
I wrapped it around the wreath periodically to check the length of my winter scarf wreath ribbon.
When I had knitted my skinny scarf long enough, it was time to put my DIY winter wreath together!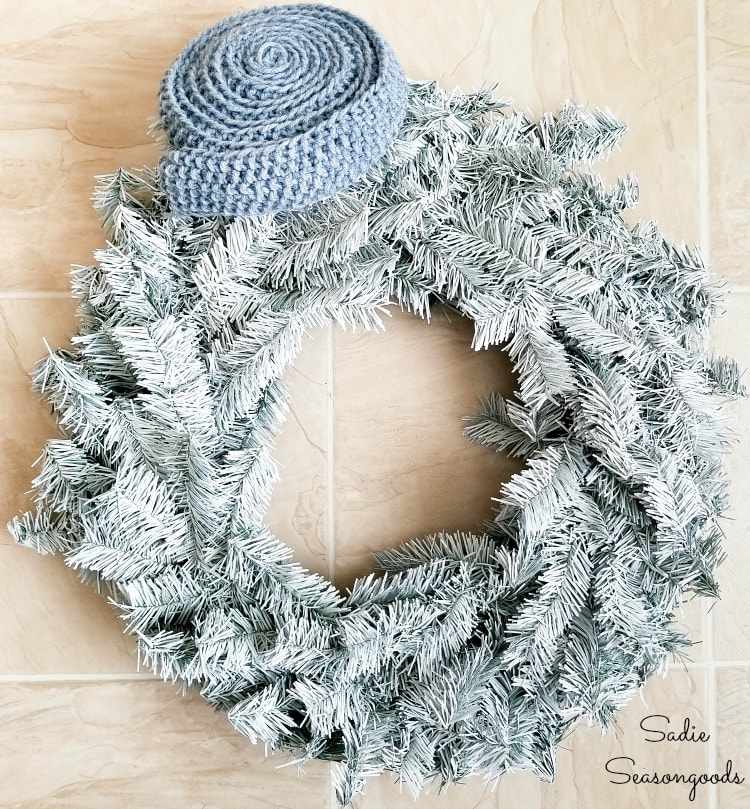 First, I wrapped my skinny scarf wreath ribbon around my now-snowy wreath, securing the ends with hot glue on the back side.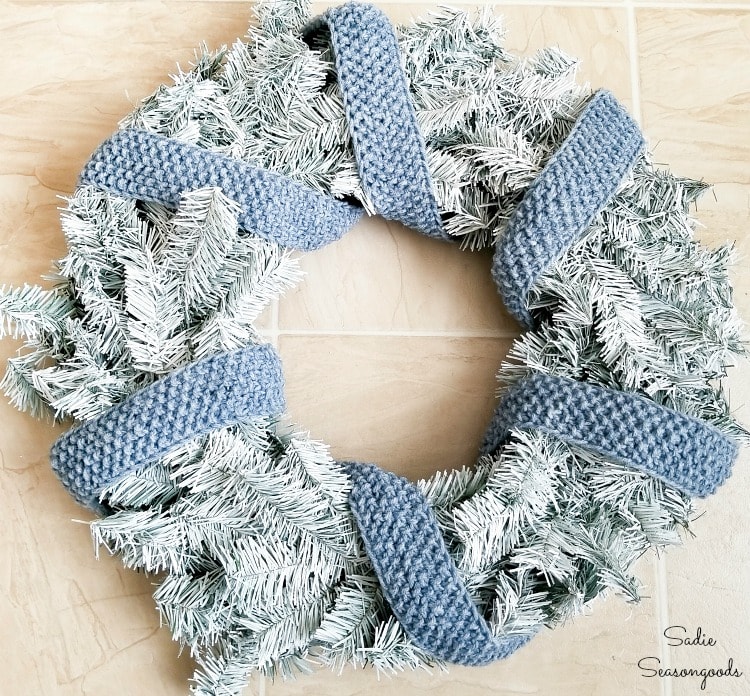 Next, I glued the wooden skis on and that was it! I wanted my winter wreath to be simple and serene, like the season itself.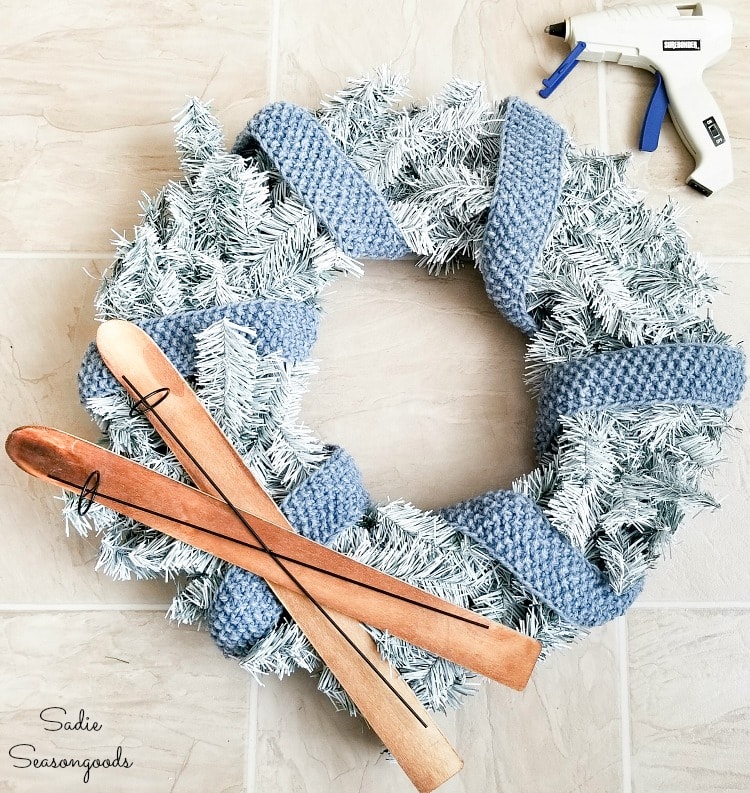 I then attached a loop of jute twine to the back for hanging and my winter wreath was done!
DIY Winter Wreath
It hit all the winter sweet spots: snowy white color, a cozy knitted scarf, and a nod to winter sports.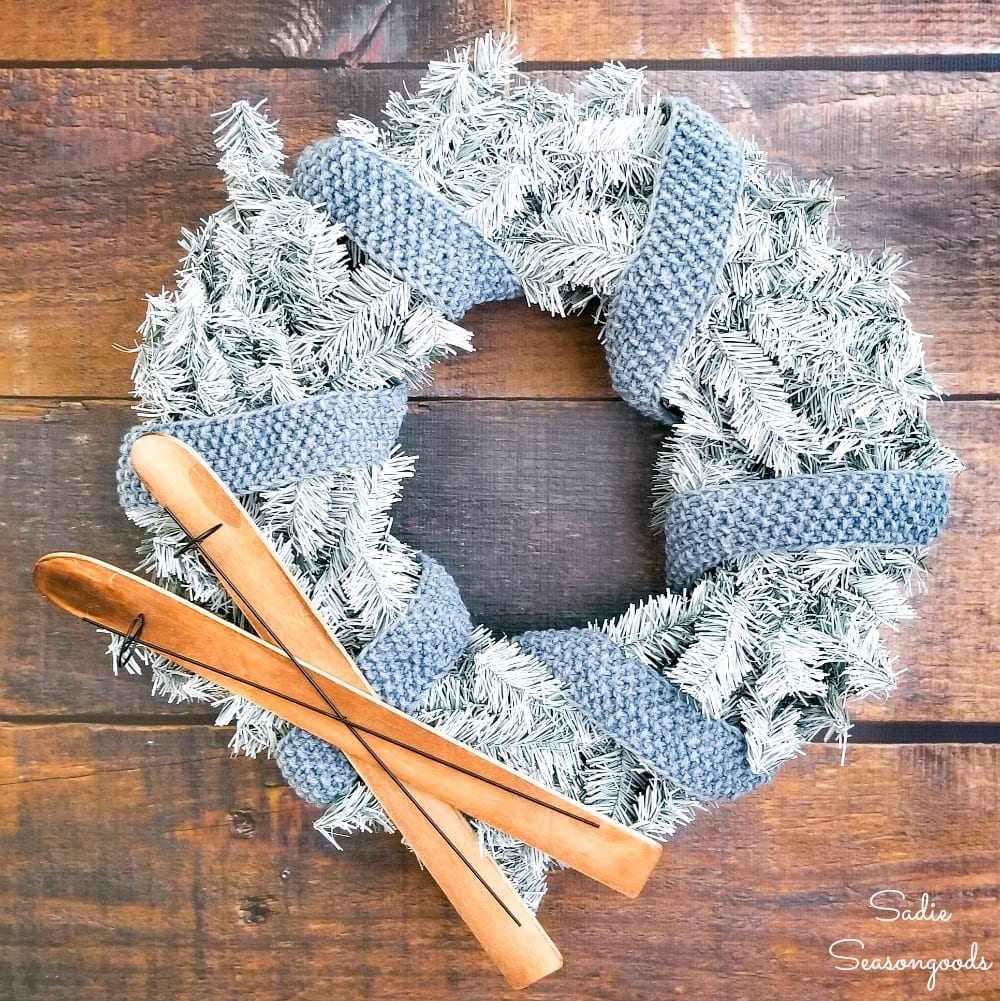 Close your eyes – can you hear the skis gliding down a snowy hill?
I'm so happy with it, and I'll always chuckle at the fact that I spent time Googling "knitted ribbon" before realizing that meant a long skinny scarf. I mean, talk about a "moment of duh".
Speaking of winter and cold weather, my first book, "Crafting with Flannel", is full of great craft ideas for this time of year!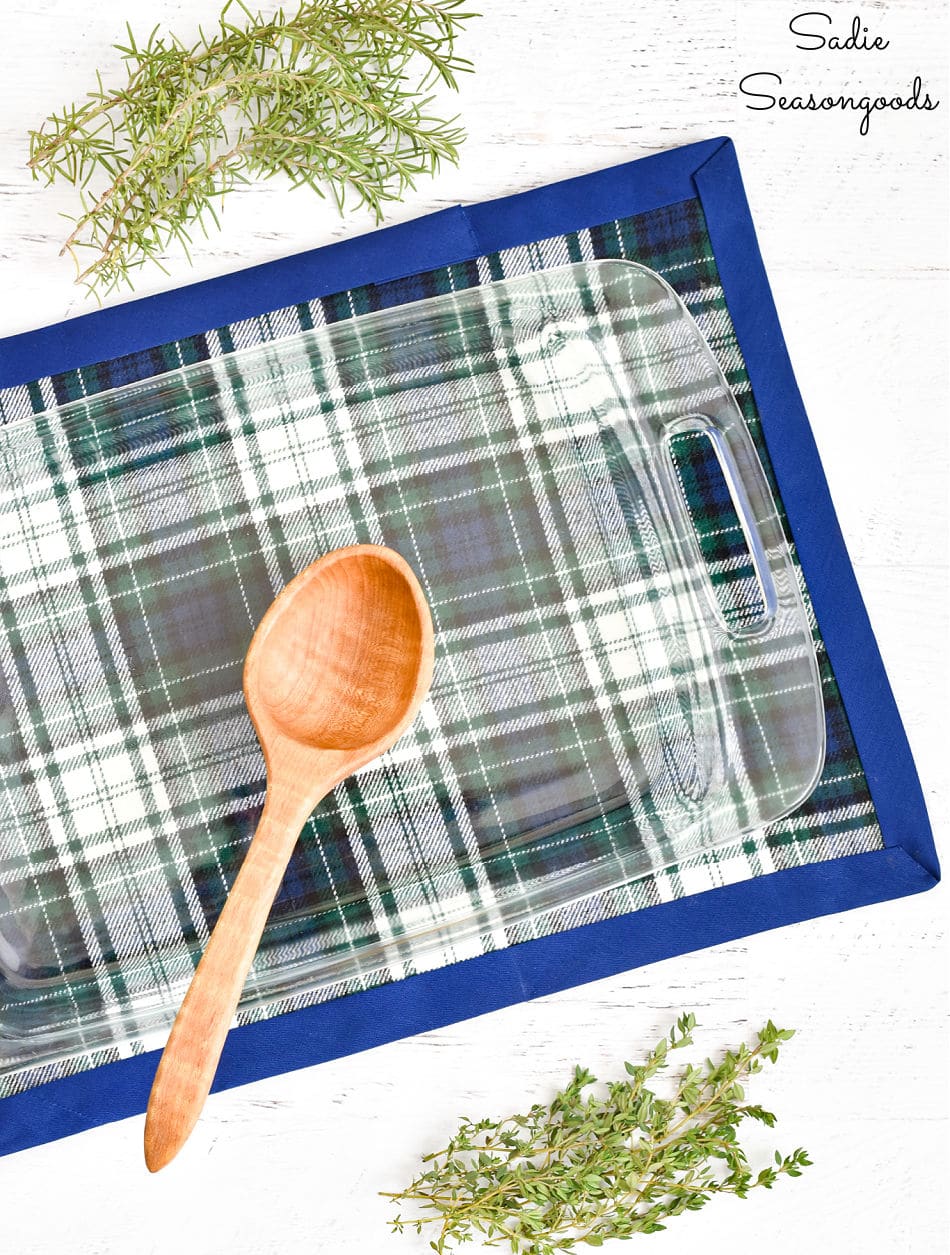 And don't forget to check out this collection of upcycled winter decor ideas for even more inspiration before you go!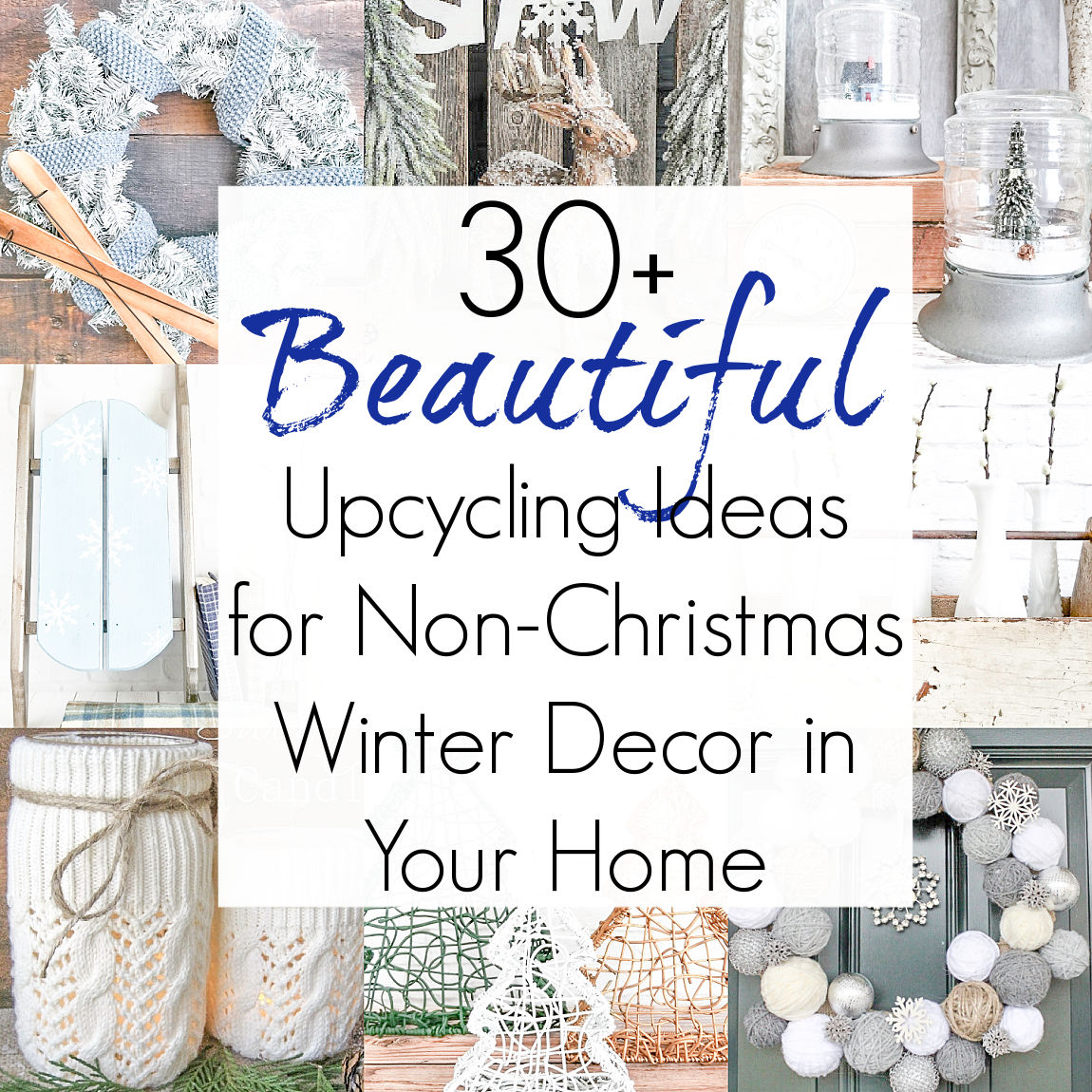 Craft on!
S
Want to be notified when I publish my next upcycling project tutorial?
Subscribe to Blog via Email
Join me on Social Media:

PIN ME!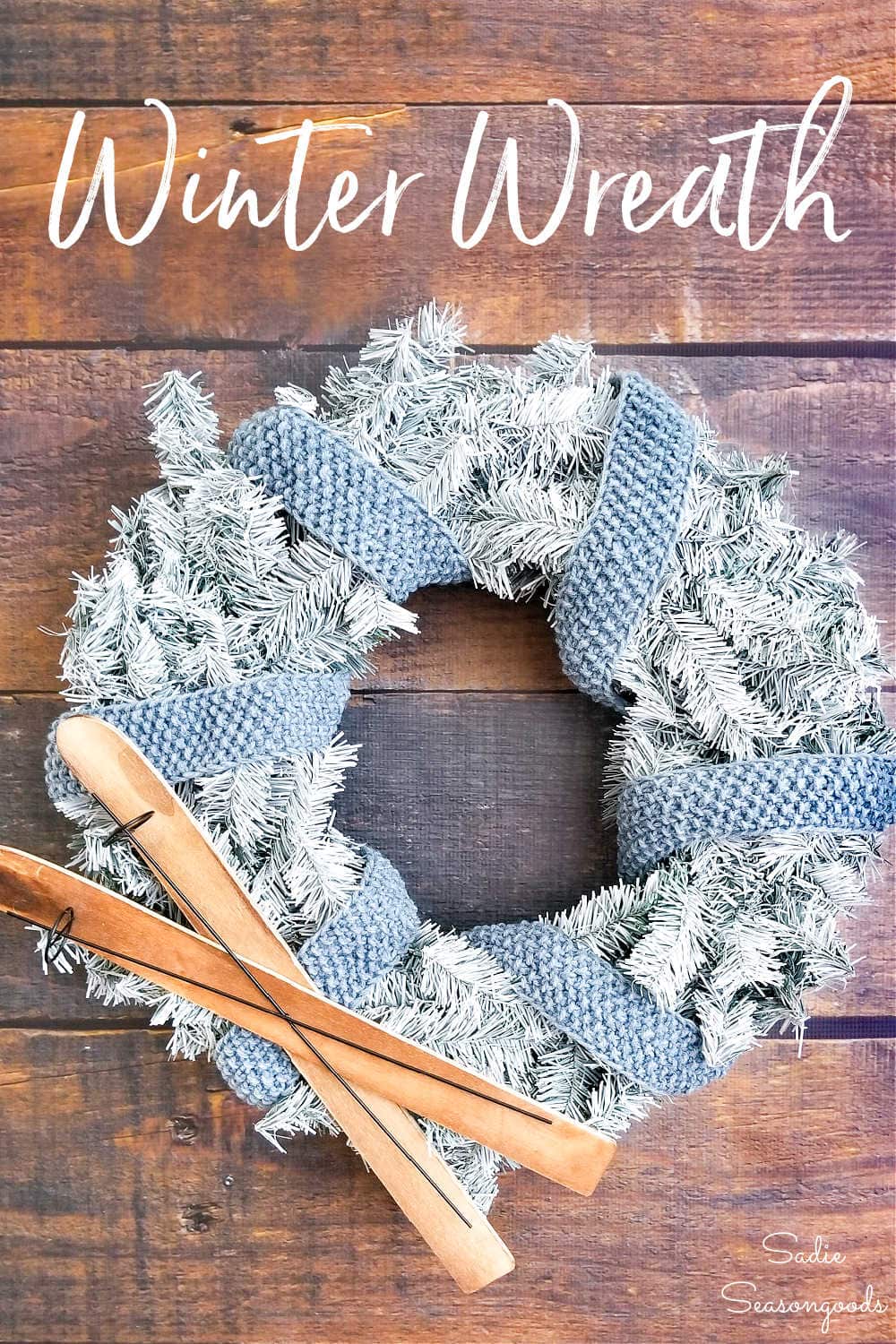 Sarah Ramberg is the owner of Sadie Seasongoods, a website that celebrates all things secondhand. From upcycling ideas and thrifted decor to vintage-centric travel itineraries, Sadie Seasongoods is a one-stop shop for anyone who loves thrifting and approachable repurposing ideas. Sarah is also the author of "Crafting with Flannel" and has been featured in numerous media outlets and magazines.