Every now and again, I spot a set of tea and coffee canisters at the thrift store. They vary in design, but they are almost always made of wood and are ripe for upcycling. Especially this pair of canisters, which were missing lids and reminded me of wooden gift boxes.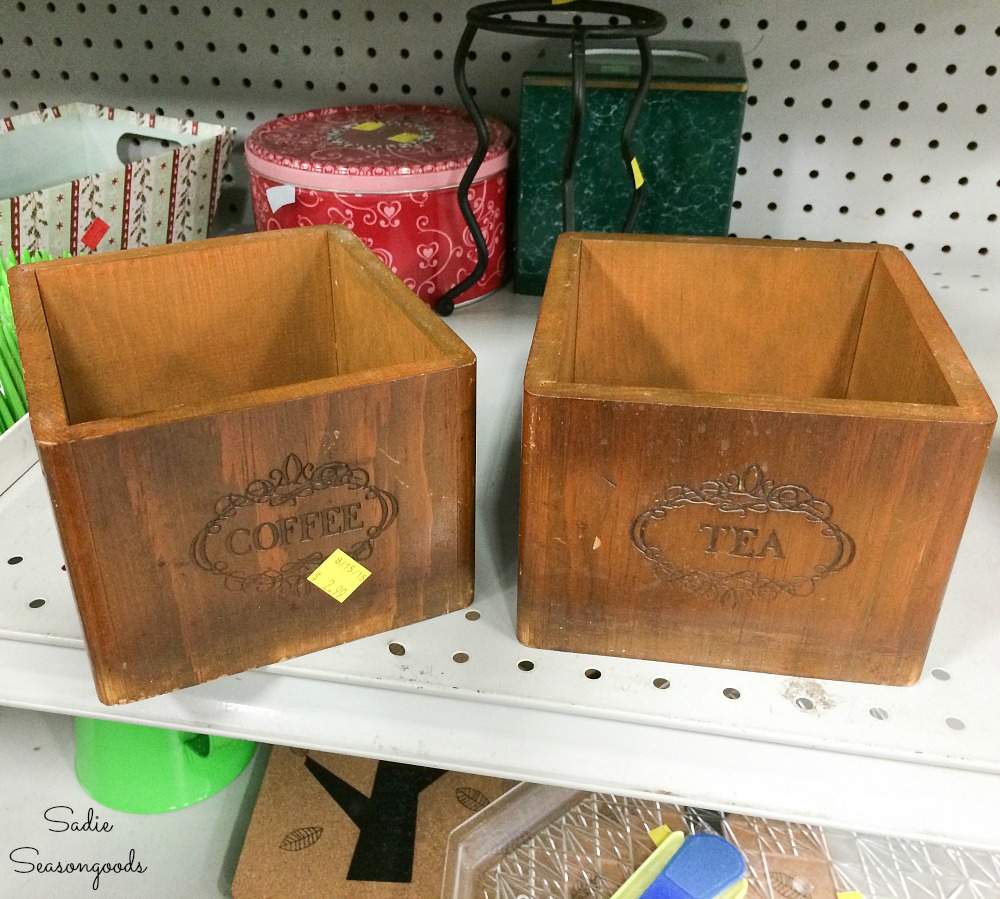 I *love* wooden anything from Goodwill- it means I can paint it and really personalize it to my taste.
And here's a funny side story- after I posted a picture of these, a friend of mine sent me a message because she had been the one to donate them in the first place! Isn't that too funny?
I suppose that's what happens when you're friends with other local makers, thrifters, crafters, and lovers of vintage!
Anyway, back to the project. A crafty gift idea started to bloom in my mind, and since the wooden canisters were labeled coffee and tea, I did a quick pass by the shelf holding all the coffee mugs. There is always such a great selection of mugs, and I found two perfect mugs right away- one for each gift box.
NOW I could start assembling the gift box idea in my head for coffee and tea lovers.
This post contains affiliate links for your crafting convenience. As an Amazon Affiliate, I earn from qualifying purchases.
Upcycling the Tea and Coffee Canisters into Wooden Gift Boxes
After wiping down the tea and coffee canisters, I set up a painting area. I chose a white chalk paint to work with for their transformation.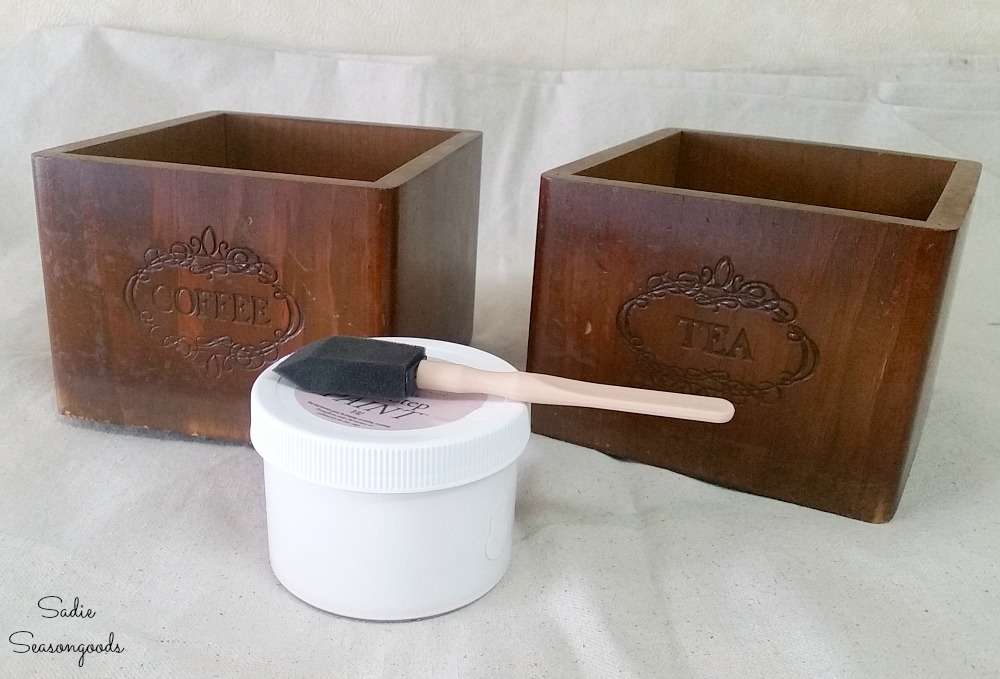 When the paint was dry and I was satisfied with the coverage, I distressed the canisters a bit to give them a shabby chic/vintage look. I used a piece of fine-grain sandpaper that we had in the garage, and spent a little extra time on the front where the word carvings were.
Next, I applied some clear wax on them– inside and out- and buffed them to a satin-y smooth finish.
Now it was time to assemble everything! I had decided to turn these into gift boxes, complete with a cute mug and coffee/tea from the grocery store. How great is that?
The perfect gifts for tea lovers and coffee lovers, if you ask me!
First, I grabbed the two mugs I purchased from the thrift store to set into each wooden gift box. I ran them through my dishwasher first, of course!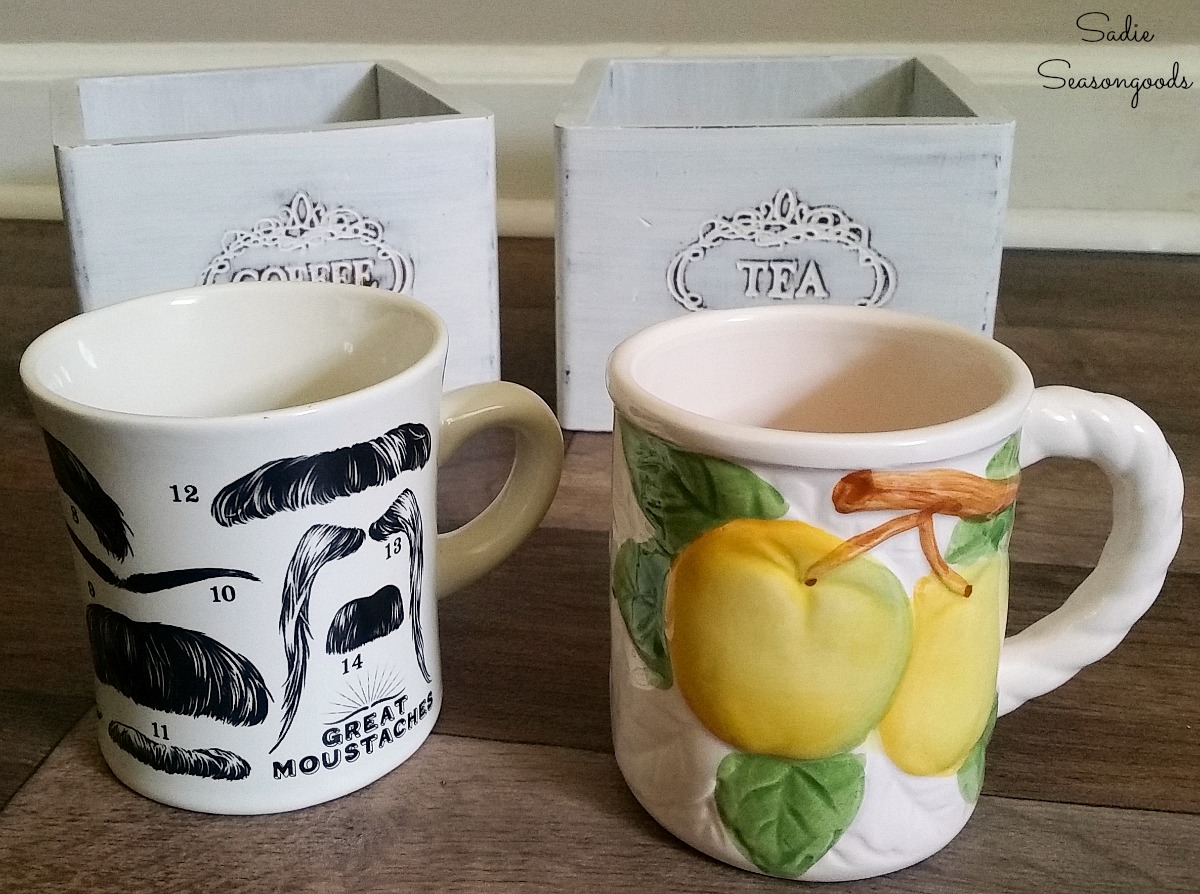 Next, I piled each mug and canister with coffee pods and tea bags! And yes, I hate those plastic coffee pods – but that's what my husband's office uses, and these were heading with him to work.
I will say, though, that he very proudly uses a reusable kcup filter and brings his own ground coffee into work from home!
Gifts for Coffee Lovers and Tea Drinkers from Tea and Coffee Canisters
Finally, I wrapped the tea and coffee canisters with clear cellophane and tied each one with a pretty ribbon. Talk about "from thrift to gift", right?
I love that thrifting can be used for gifts as much as it can be done for yourself. I'm fairly certain that no one would have guessed that these were inspired by and created from items found at Goodwill- but my wallet sure knows.
Here's another great idea for gifts for tea lovers – a secret hidden pincushion and sewing caddy in a vintage teapot!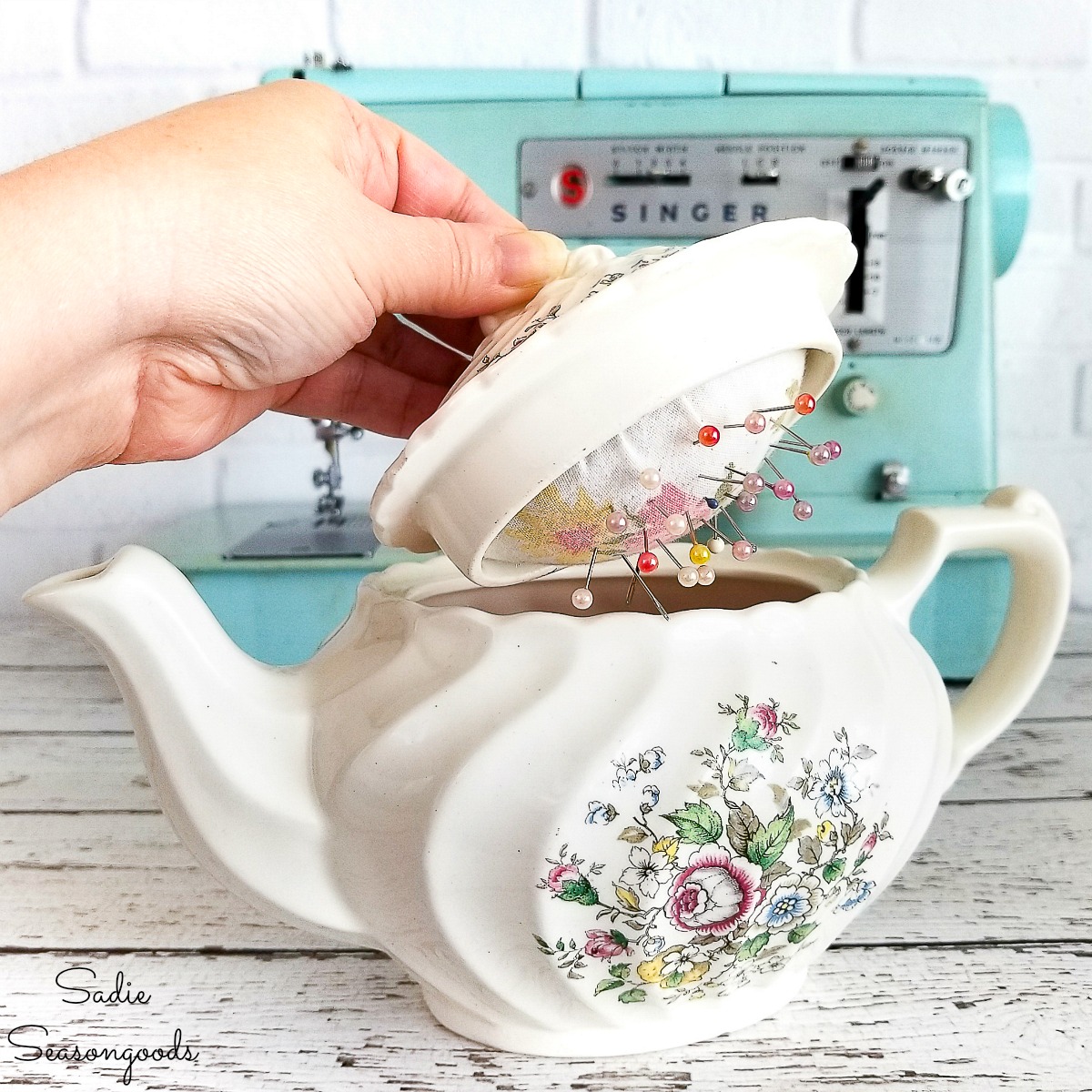 And if you're interested in another way to upcycle some coffee mugs from the thrift store, this suet bird feeder is easy and perfect for your yard!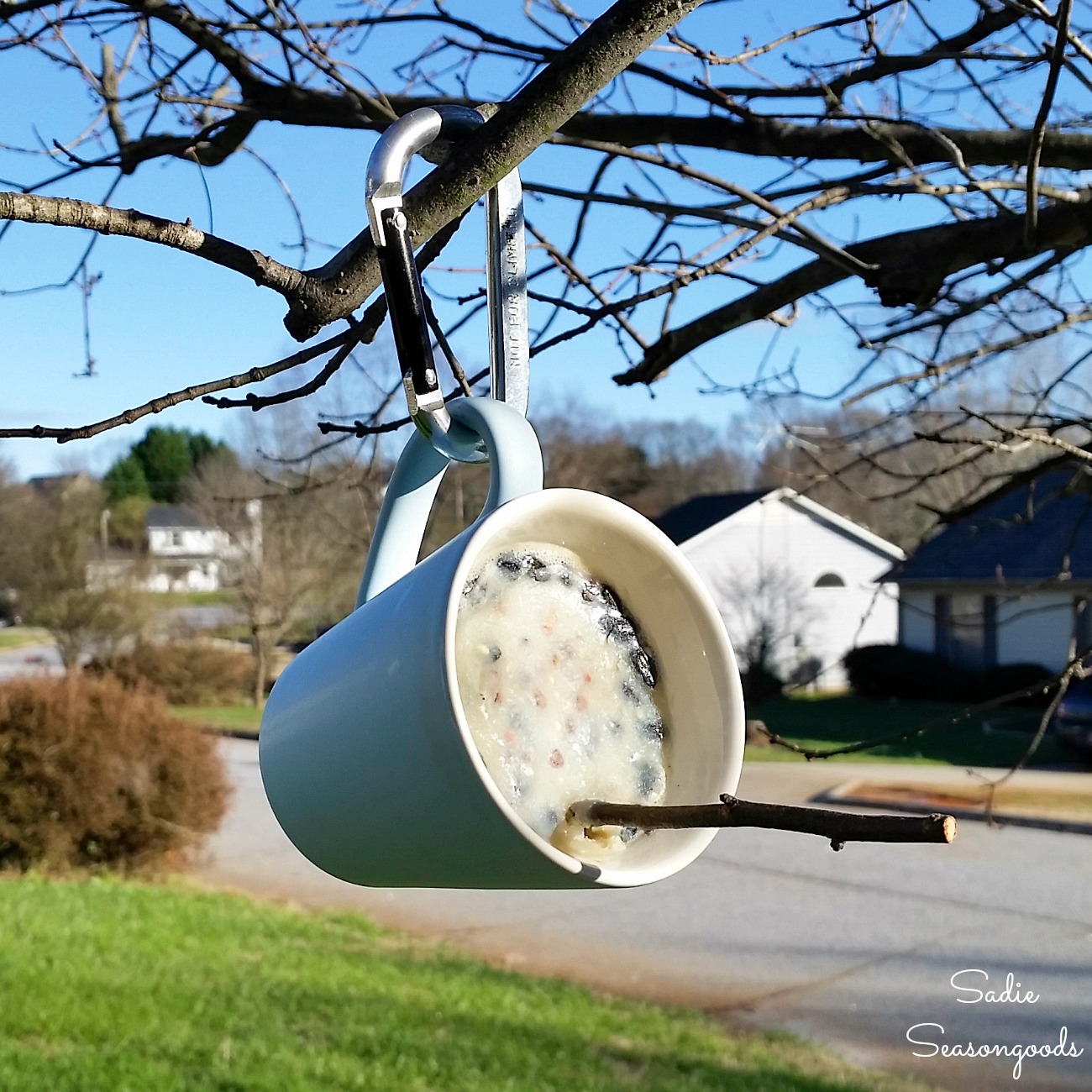 Craft on!
S
Want to be notified when I publish my next upcycling project tutorial?
Subscribe to Blog via Email
Join me on Social Media:



PIN ME!