A thrift store book and a collage photo frame (or multi photo frame) aren't typically related or even found near each other in your average thrift store. But, I decided to combine the two into one easy project that anyone can do. And even though my result was coastal wall decor, the theme and style could change depending on the book you use!

This post contains affiliate links for your crafting convenience.
Upcycling a Thrift Store Book and Collage Photo Frame into Coastal Wall Decor
Whenever I am shopping for a thrift store book, I almost always look for the vintage or older variety. And this wallflower was no different…he didn't look very exciting at first glance…
But, when I opened him up, I realized it was a vintage reference book or nature atlas. Dated 1952, this thrift store book was chock full of gorgeous illustrations and vintage prints.
Now, I know that upcycling old books can be a polarizing topic for people. Some people HATE the idea of "destroying" a vintage book like this. But, I looked at it from this perspective: Chances are, no one had seen these lovely vintage prints in a very long time.
I happened to open to the discussion of fish, so I decided that making some coastal wall decor was a great place to start. And to do so, I hunted down a collage photo frame / multi photo frame from the thrift store, as well.
When Thrift Store Pieces Collide in One Upcycling Idea
When I returned home, I was so excited that I got to work right away. First things first, I took apart the frame. I wasn't super excited that the photo divider was cream and gold.
But, when I flipped it over, it had a lovely bright white finish – much better for my coastal wall decor project!
I went through my thrift store book and selected the illustrations that I wanted to use. Then, I cut them out and taped them carefully to the cream / gold side of the collage photo frame insert.
My upcycling idea was going swimmingly…pun intended! I continued cutting out vintage prints from my thrift store book and filled in the entire collage photo frame insert. When all was said and done, it looked like this!
Since the vintage prints had great hues of blue and green, I chose a deep lagoon teal to paint the frame. I had a feeling it would tie in well with the coastal wall decor that I was making, and I was right!
Finally, all that I needed to do was re-assemble the entire collage photo frame with the glass and backing.
Coastal Wall Decor from a Thrift Store Book / Nature Atlas
There – Coastal wall decor or coastal wall art from a vintage reference book and a multi photo frame. Both from the thrift store and combined into stylish framed art!
How great is that? I just love it- the perfect gift for someone who loves fishing…or in a beach house…or to personalize an office / man cave.
Interested in more coastal decor ideas using thrift store treasures? Check out these Japanese glass floats I made from thrift store vases!
And this collection of upcycling ideas for old books might also come in handy!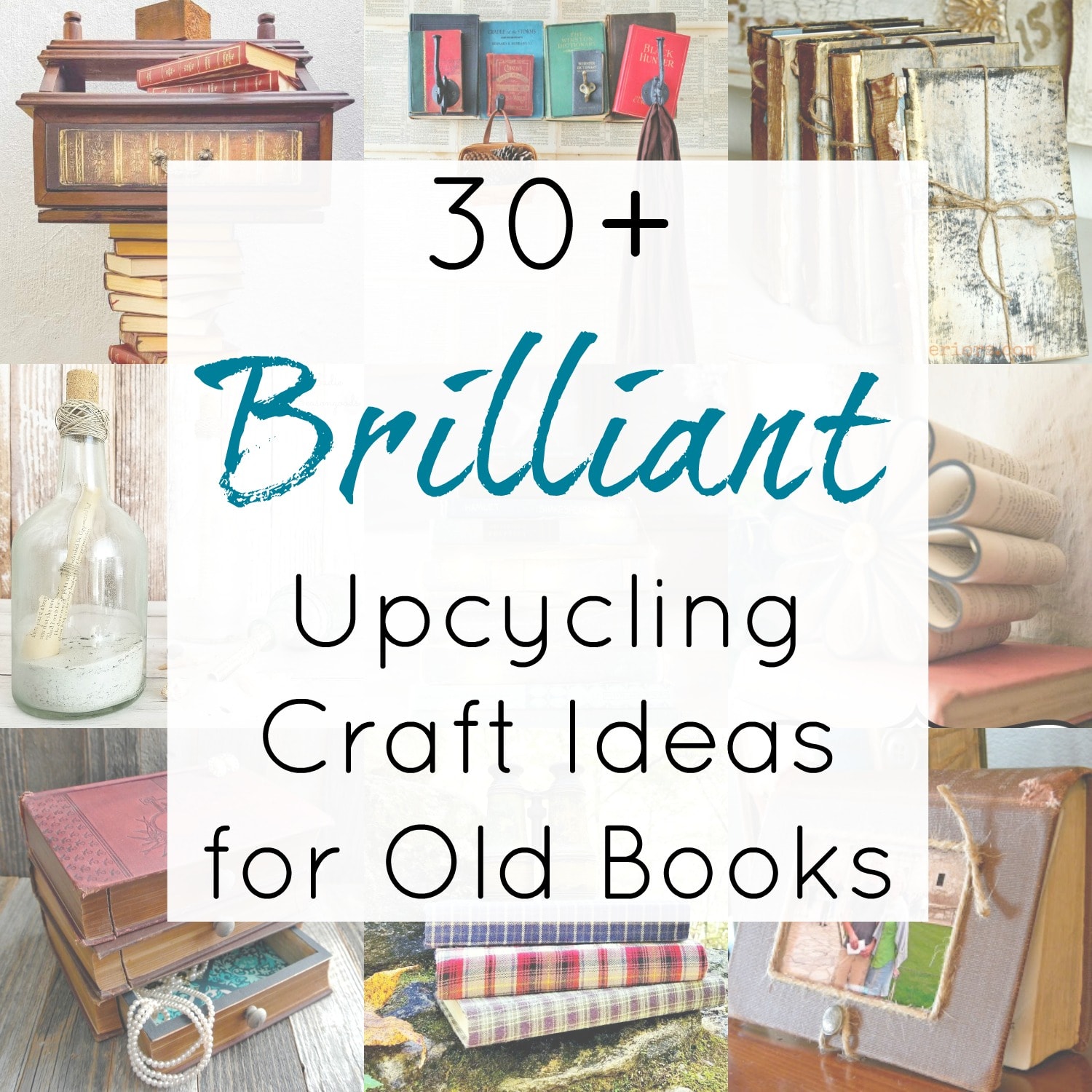 Craft on!
S
Want to be notified when I publish my next upcycling project tutorial?
Subscribe to Blog via Email
Join me on Social Media: