Winter is winding down in my neck of the woods, but I wanted to squeeze in one more cozy project. And it just happens to be a project idea that was originally slated for my book, "Crafting with Flannel". I simply ran out of time during the book-writing process to include these Hygge candles, so I'm sharing them with you on the blog instead!
When I say "hygge" candles, I simply mean a cozy-looking candle that makes you want to curl up on the couch. Decor that says winter and cozy and "let's stay inside", all in the form of an easy craft project that anyone can do.
And they start with some clear, plain glassware from your local thrift store.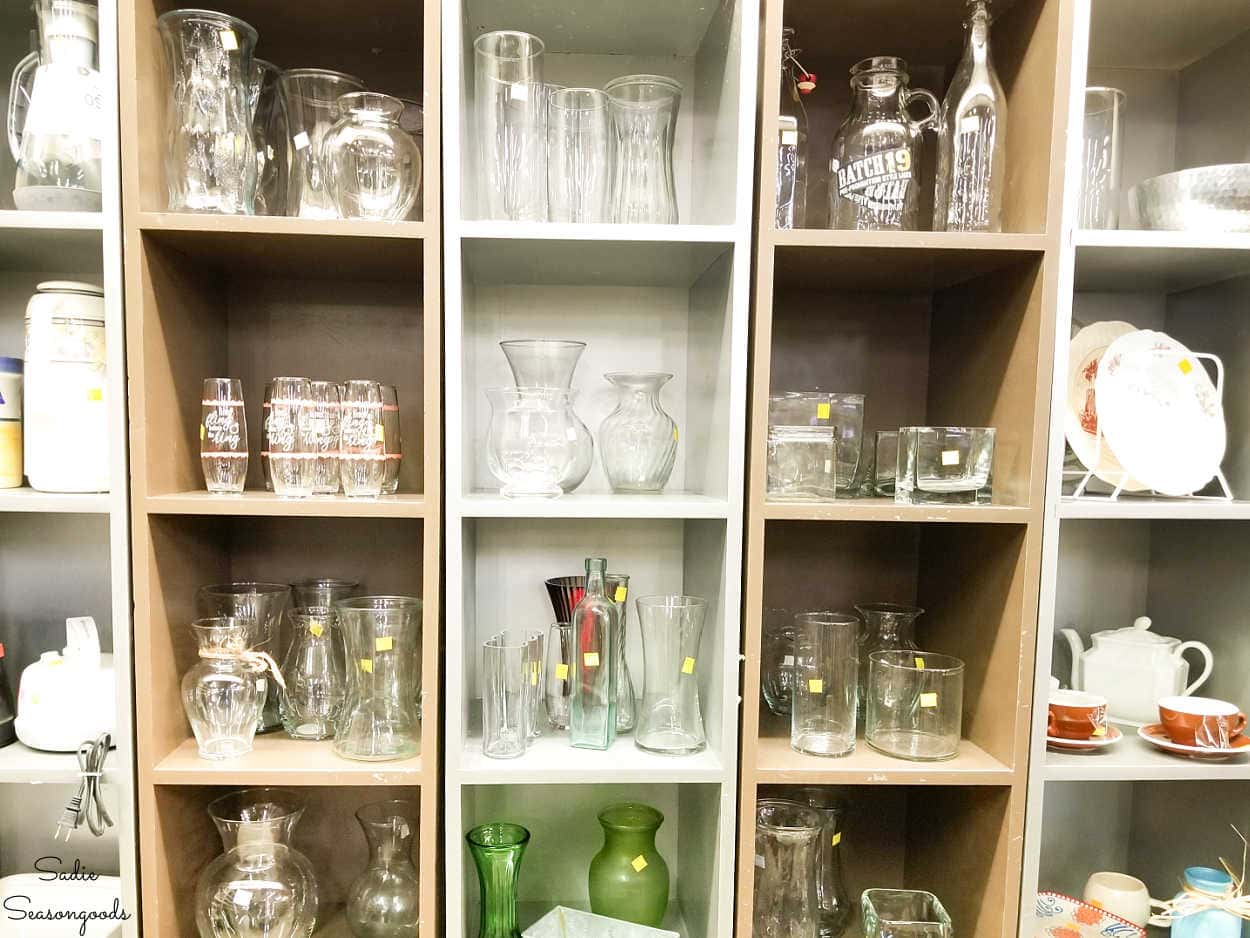 I mean it when I say "plain". Sure you could find fancier or more ornate candle holders for this project. But I liked the idea of working with the simplest, least eye-catching vases or candle holders I could find.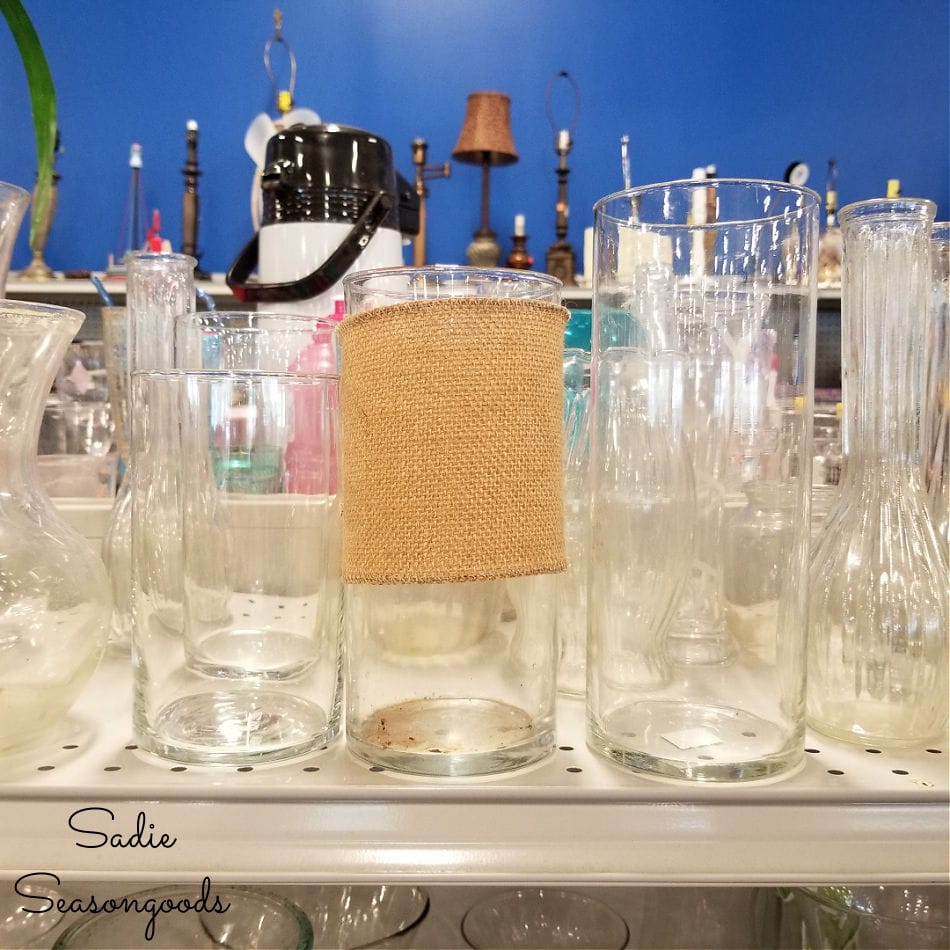 Round cylinders of glass, short and tall, from one of the Charlotte Region ReStores. Now I just needed to "cozy-fy" them in a wintery way!
This post contains affiliate links for your crafting convenience. As an Amazon Affiliate, I earn from qualifying purchases. All blue, bold, and underlined text is a clickable link, either to a product or to a related post.
This post is also sponsored by the Charlotte Region ReStore(s).
Creating the Hygge Candles
I know I've referred to "Hygge" before in previous blog posts, likely those dealing with winter decor or working with cozy fabric. And while it doesn't have to be related to cold weather, it's a Danish word. And Denmark isn't exactly known for a balmy climate.
So *I* certainly associate the concept of Hygge with colder weather. It's more of a concept than a simple word, embodying the idea of comfort, coziness, and simple pleasures.
And the comfort and coziness of flannel definitely lends itself easily to that feeling, doesn't it? So, I thrifted a flannel shirt for my Hygge candles. Especially when I found one in a cool winter color palette of blue, white, and green.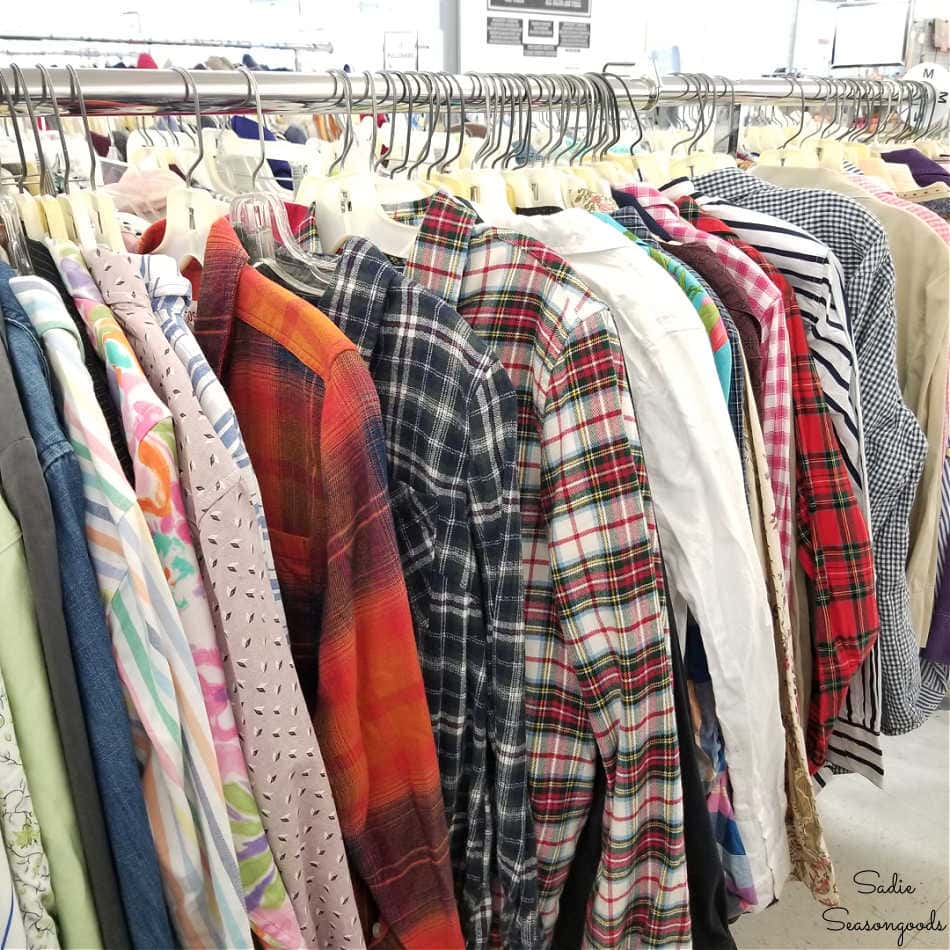 Now that I had the right flannel shirt and a pair of clear glass vases (or candle holders) from Habitat ReStore, I was ready to marry them together!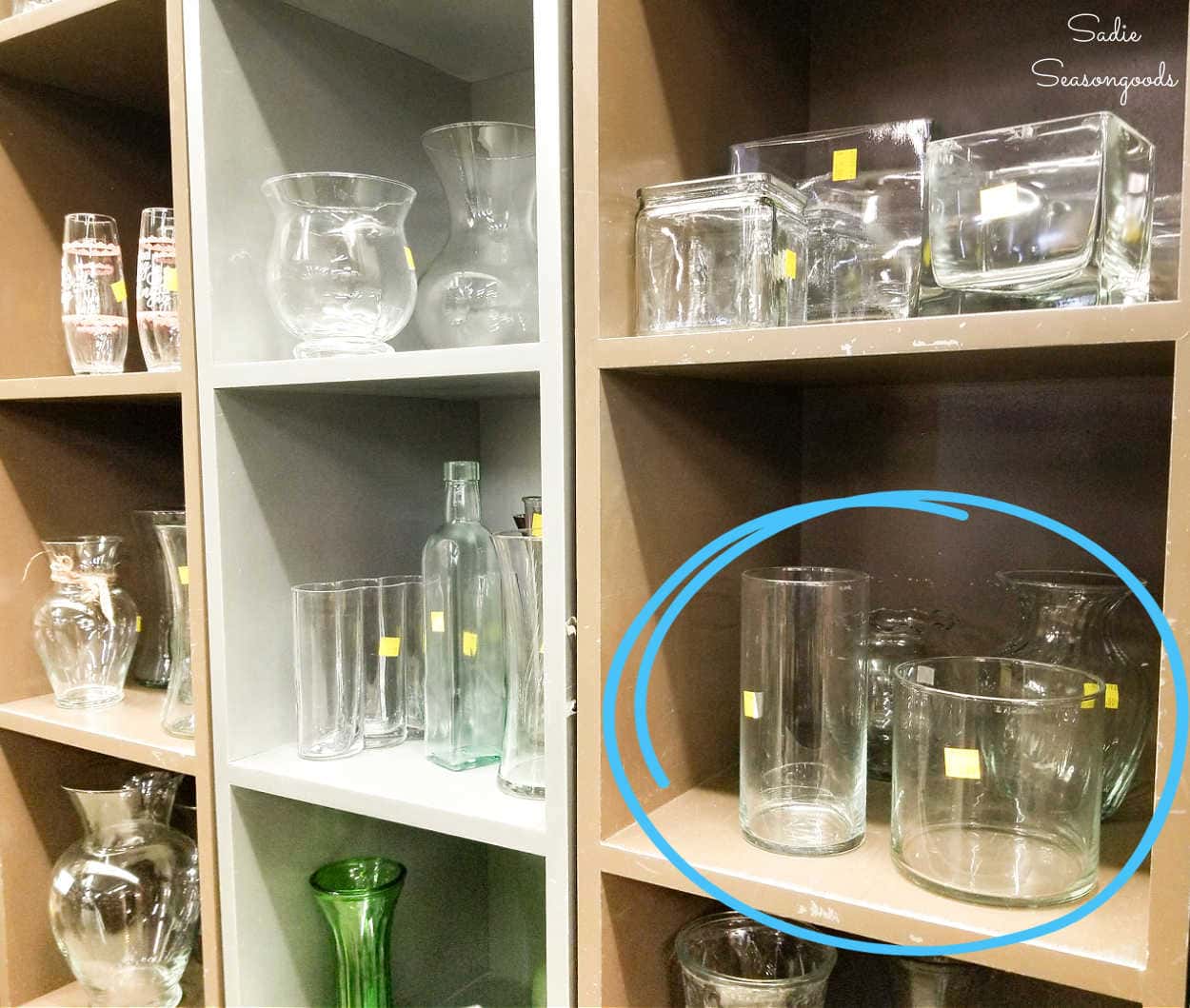 Believe it or not, but this is a very simple and straightforward repurpose project! There isn't much to it but WOW, it's quite the transformation, don't you think? The frosted glass emulates winter and frosty windows. And then the flannel wraps around it to warm it up, like a scarf or blanket.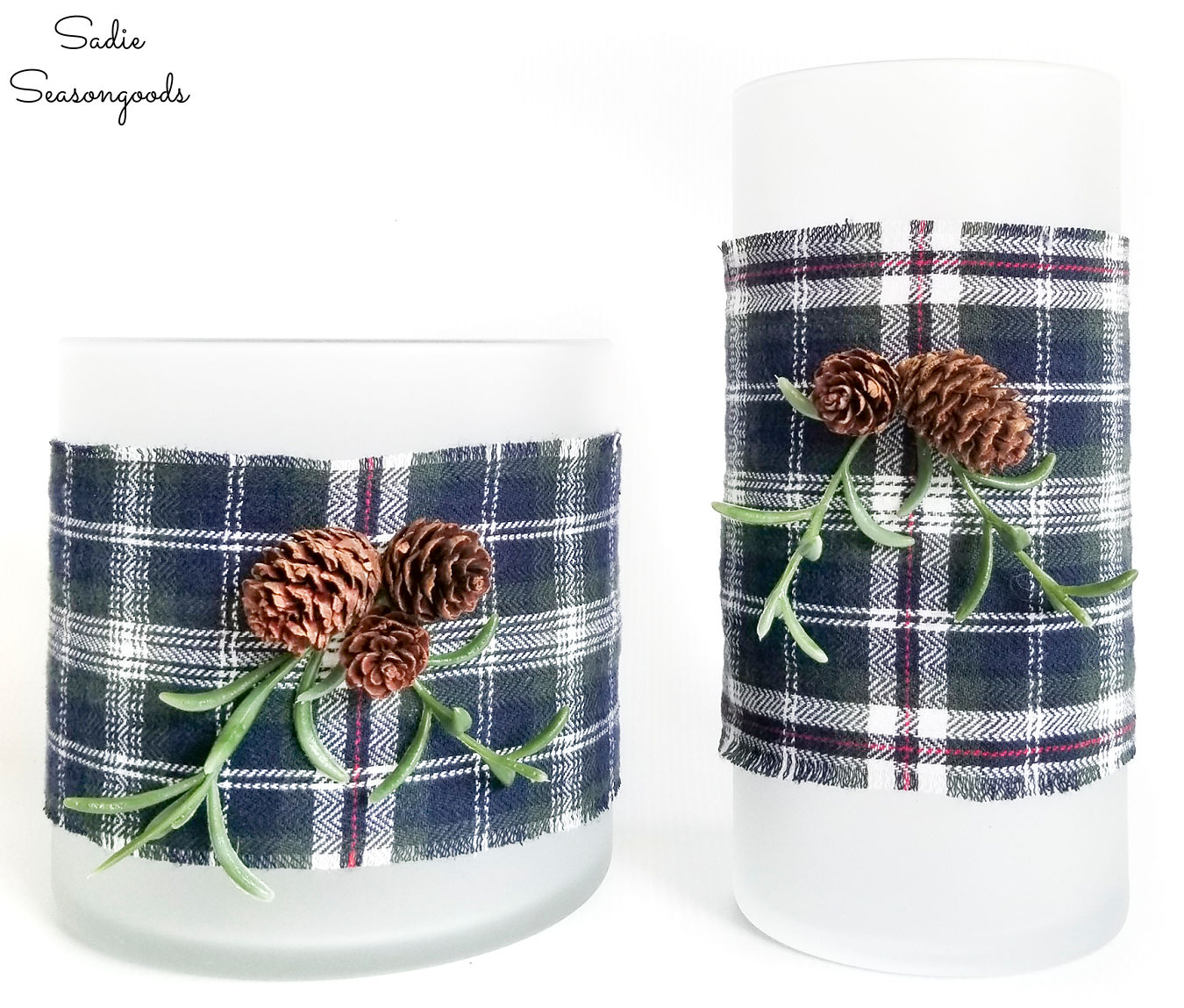 AND I tried out a craft product that I'd never tested out before (frosted glass spray paint). It was seriously perfect for this project and worked like an absolute charm.
If you are interested in the full tutorial for creating these hygge candles, please pop over to the Charlotte Region ReStore's blog post! All of the details and step-by-step photos can be found on their website- I sincerely appreciate your understanding.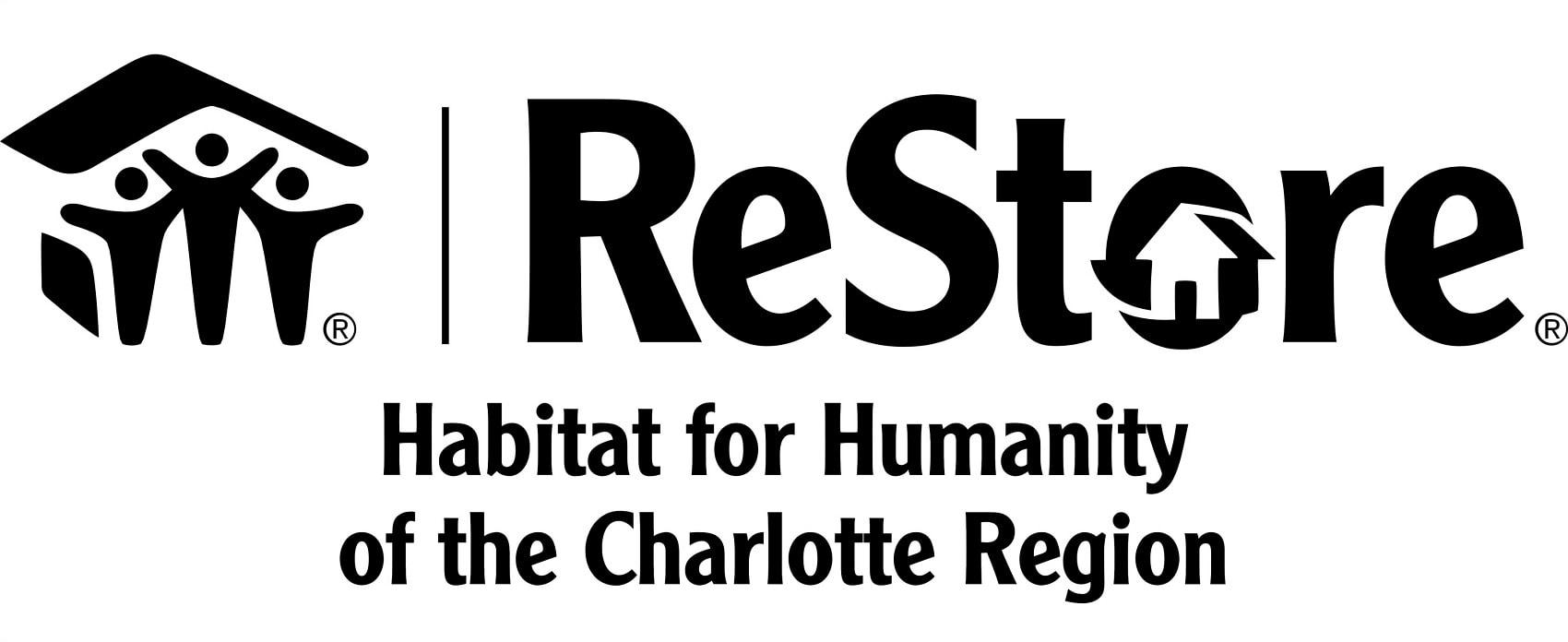 Hygge Candles for a Cozy Home
I seriously love, love, LOVE how they turned out. The frosted glass not only looks wintery, but also diffuses the light from the flameless LED candles that I used.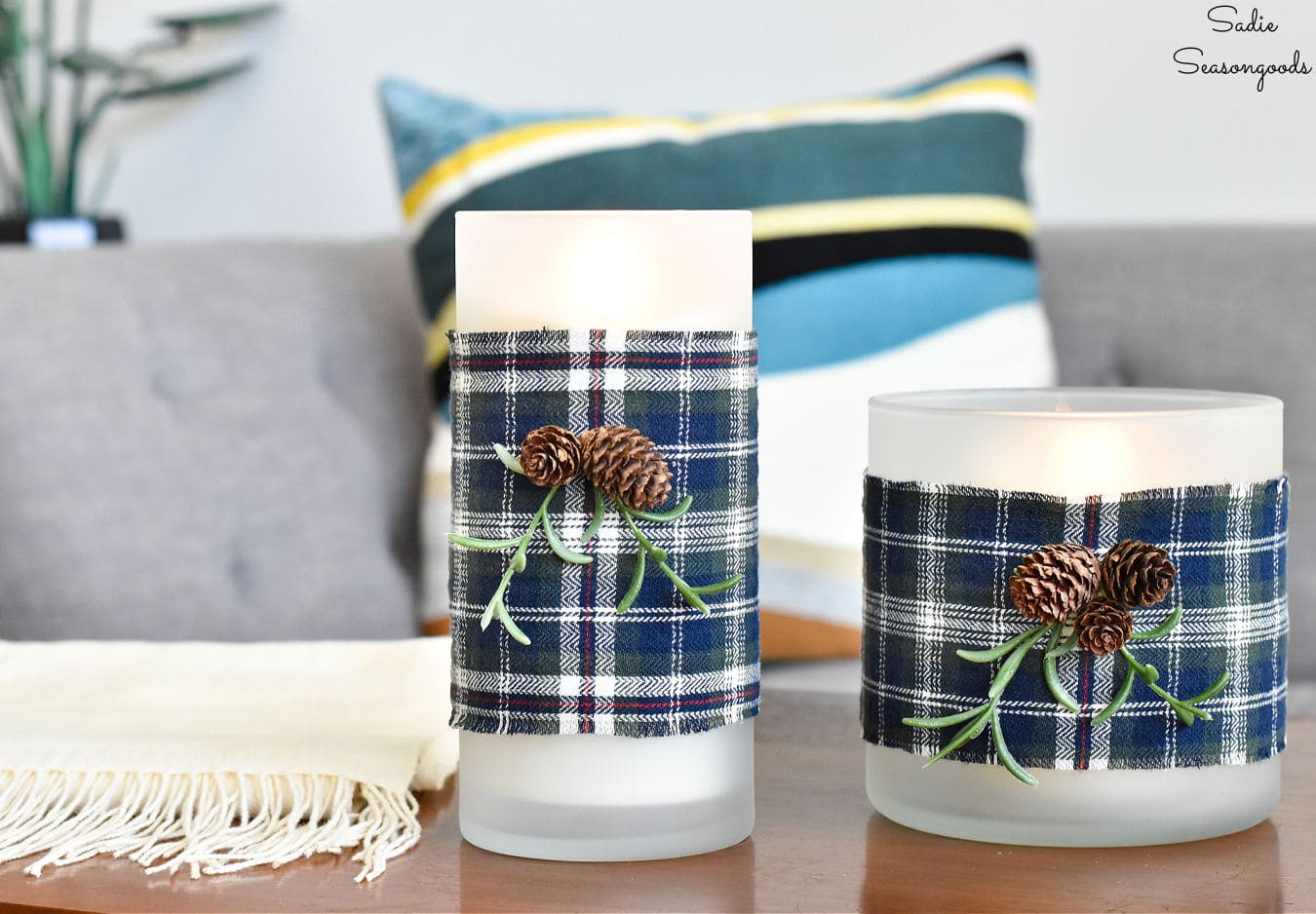 And by now, you're fairly accustomed to my January and February projects that use this cool winter color palette! First, this winter sign and then this decorative "bowl".
What can I say? These hues just work so well at this time of year! And finding that flannel shirt in the same color combo was like upcycling kismet.
I'm still sorry that I wasn't able to squeeze this flannel craft into my book. But at least I still had an opportunity to share it here…AND on the Habitat ReStore blog. As always, I appreciate you understanding that the full step-by-step tutorial is on their website, and not mine.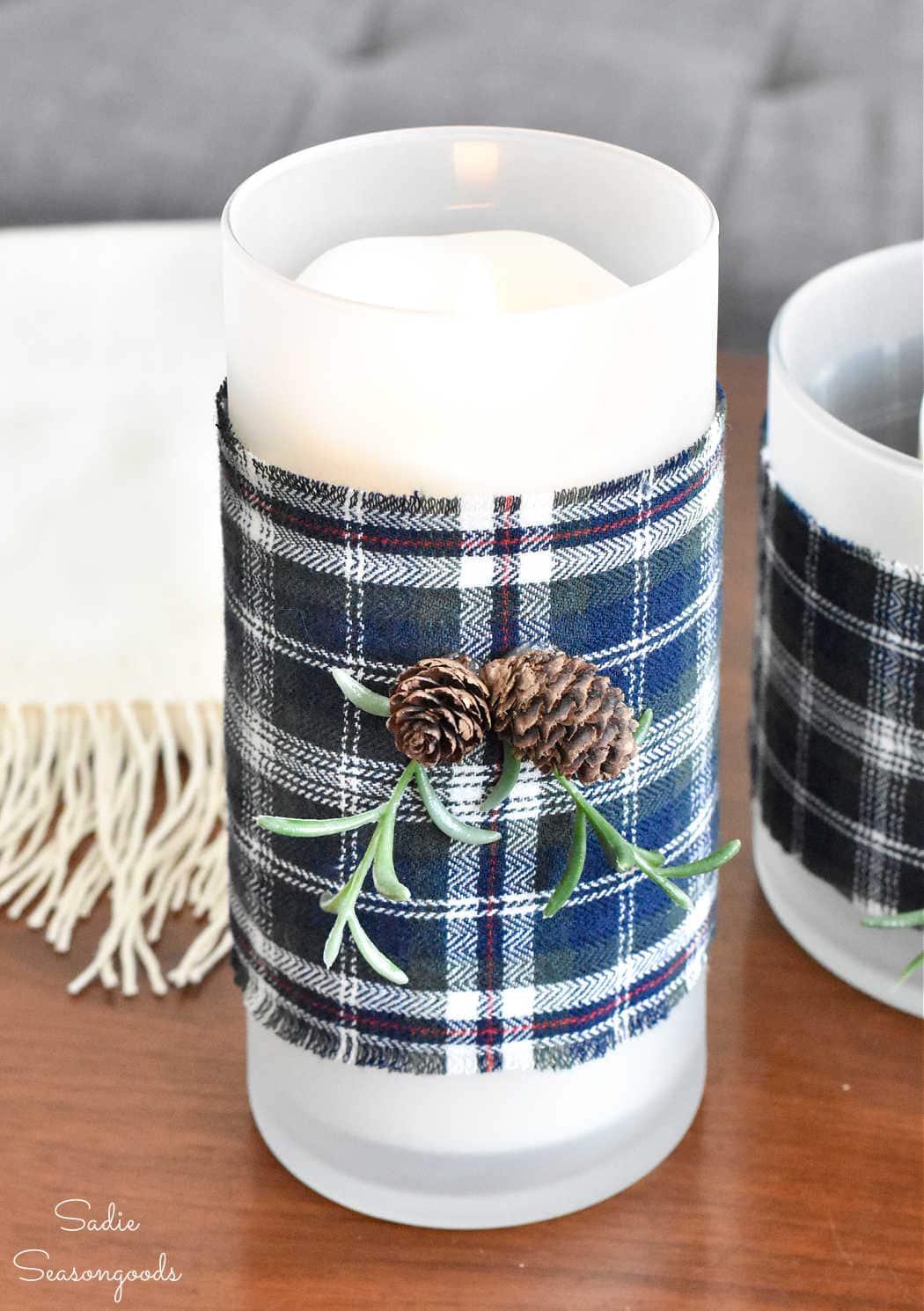 Well, what do you think? Will you be making your own version of Hygge candles like this? And even if it's too late in the season to craft them right now, you can always file it away for a post-Christmas project later on!
It's definitely fun to work on flannel projects that aren't geared towards Fall and Winter holidays, isn't it? Changing up the colors of the plaid really lets you hop from season to season.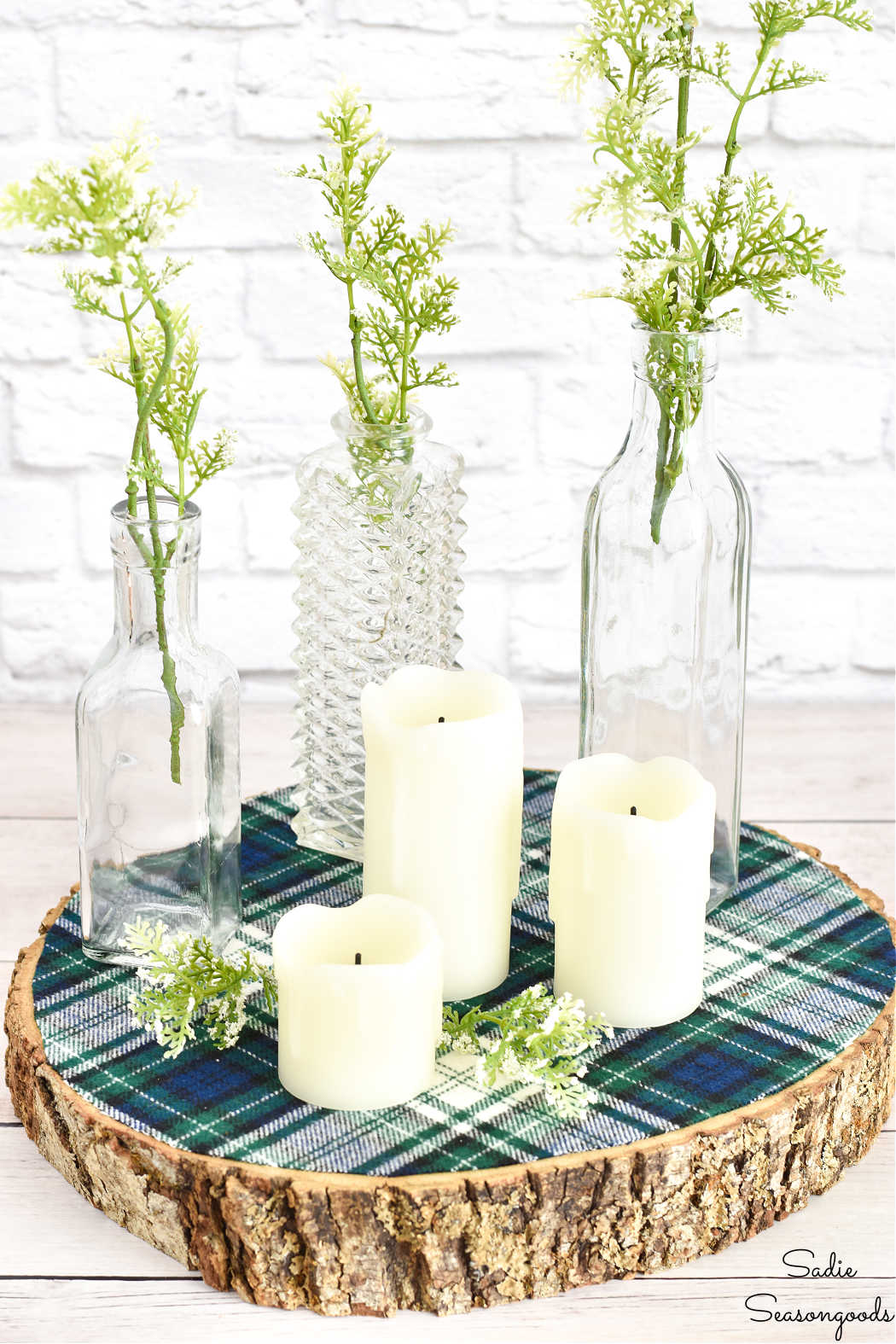 Thank you for indulging me with yet another flannel project with these Hygge candles. AND with one last winter project before I welcome Spring, which I think we're all looking forward to.
Craft on!
S
Want to be notified when I publish my next upcycling project tutorial?
Subscribe to Blog via Email
Join me on Social Media:

PIN ME!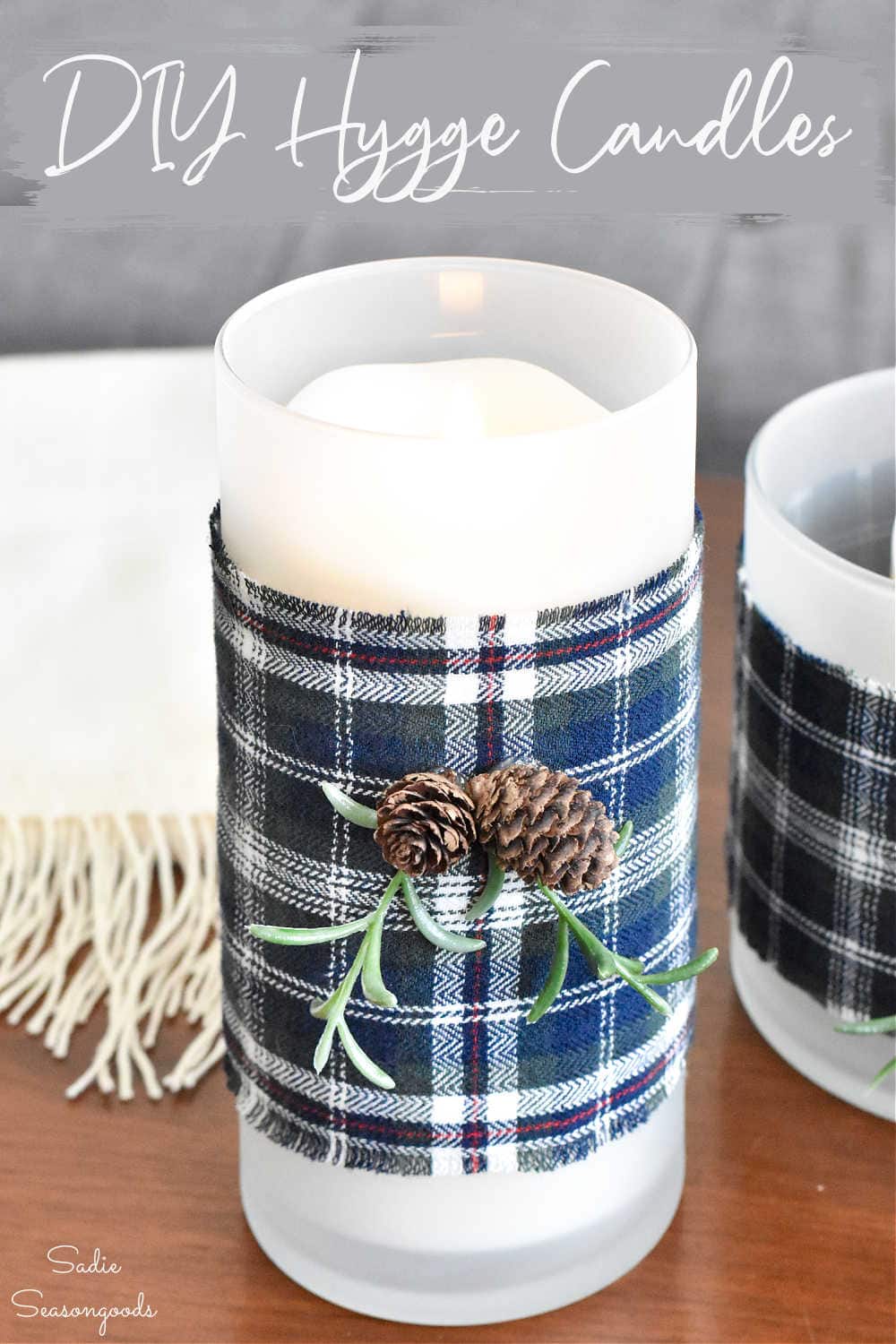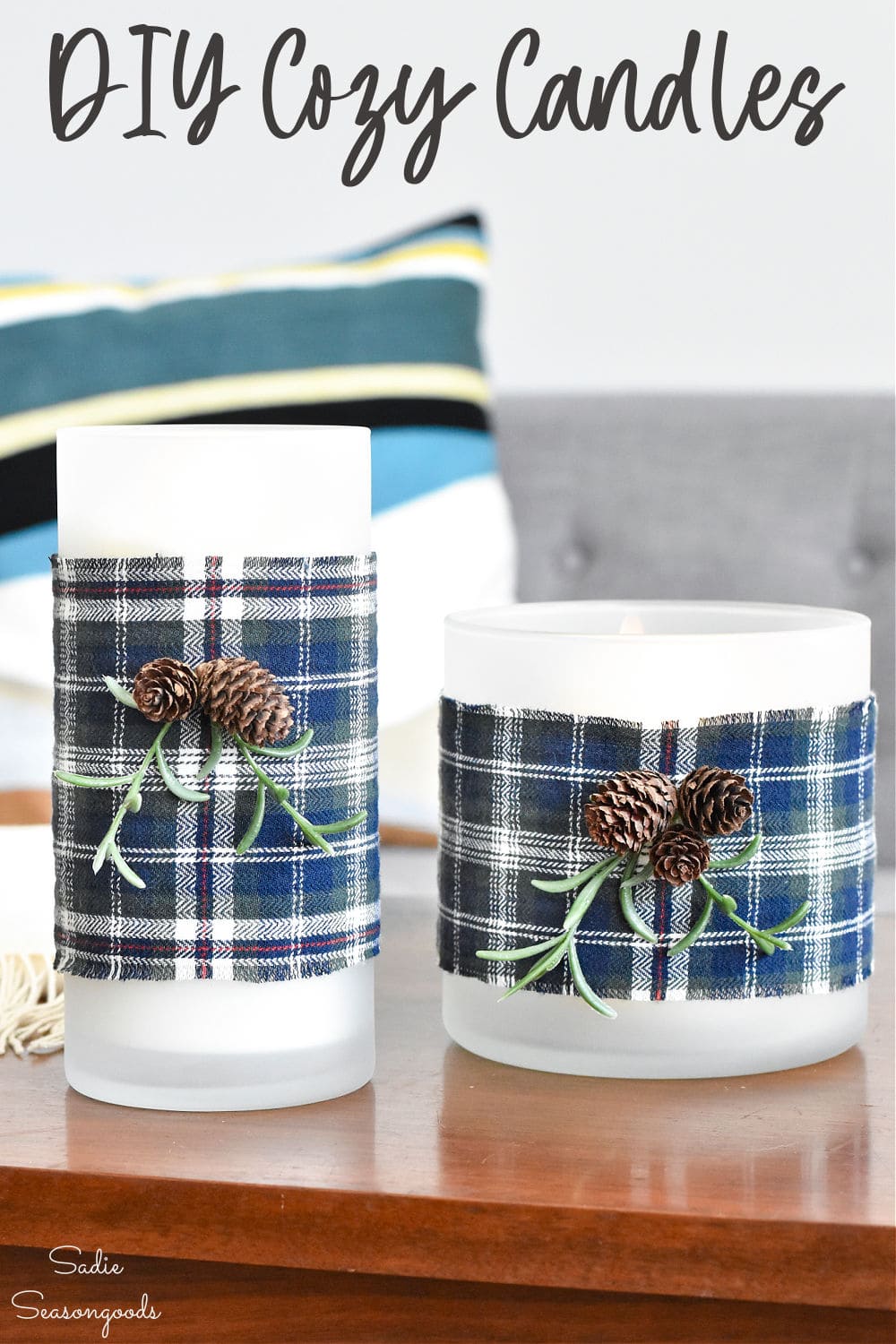 Sarah Ramberg is the owner of Sadie Seasongoods, a website that celebrates all things secondhand. From upcycling ideas and thrifted decor to vintage-centric travel itineraries, Sadie Seasongoods is a one-stop shop for anyone who loves thrifting and approachable repurposing ideas. Sarah is also the author of "Crafting with Flannel" and has been featured in numerous media outlets and magazines.