One of the reasons we purchased our house was the screened in back porch, which is as big as a bedroom. The yard is lined with cypress trees, so there's tons of privacy and it's easy to forget that we live in a regular ole' neighborhood. We've lived here for three years now, and I finally got around to building a wall mounted bottle opener with cap catcher to hang on the back porch.
It's been on my DIY list for a long time, let me tell you!
But here's the crazy part- it all started with a wooden recipe box that I found at a thrift store!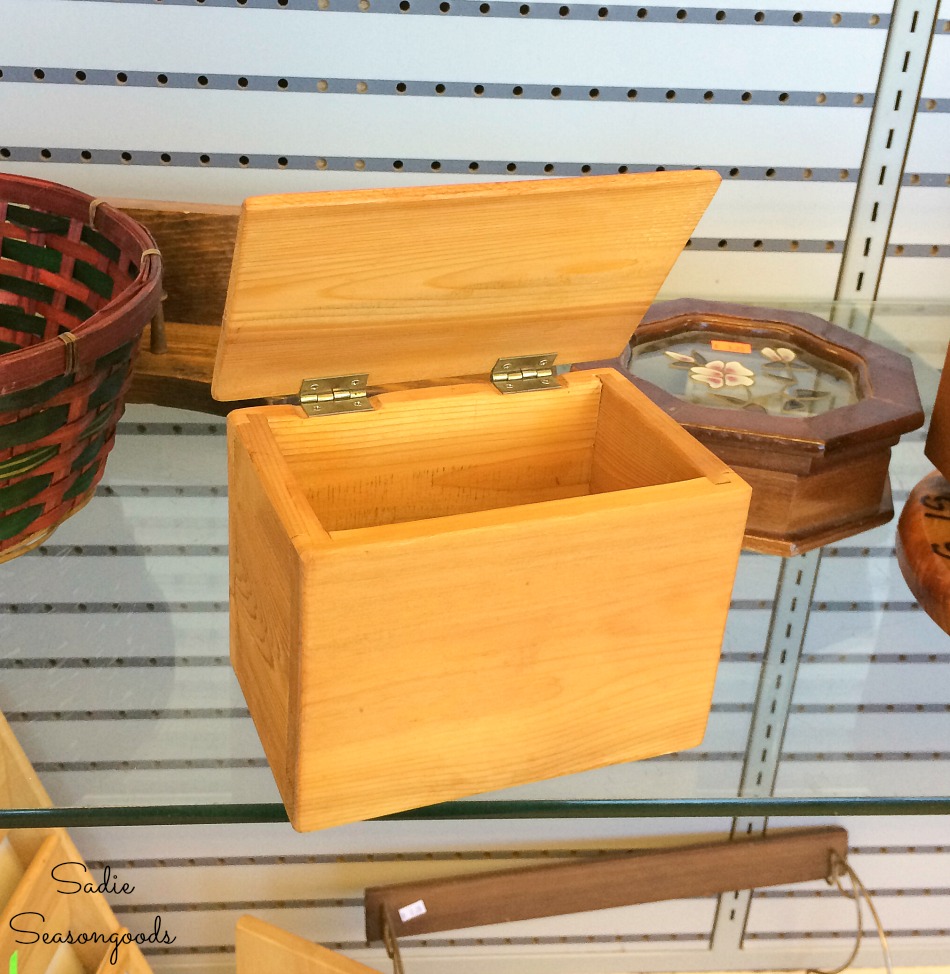 I know- you're probably wondering "what in the world??". But, yes – it was that recipe card box that ignited this upcycling idea of mine!
My plan? To use the recipe card box as a bottle cap catcher, of sorts. On a wall mounted bottle opener, it would (theoretically) collect the bottle caps, making clean up easy and swift!
To bring my idea to life, I needed a plank of wood (which we had in our garage) and the actual bottle opener hardware.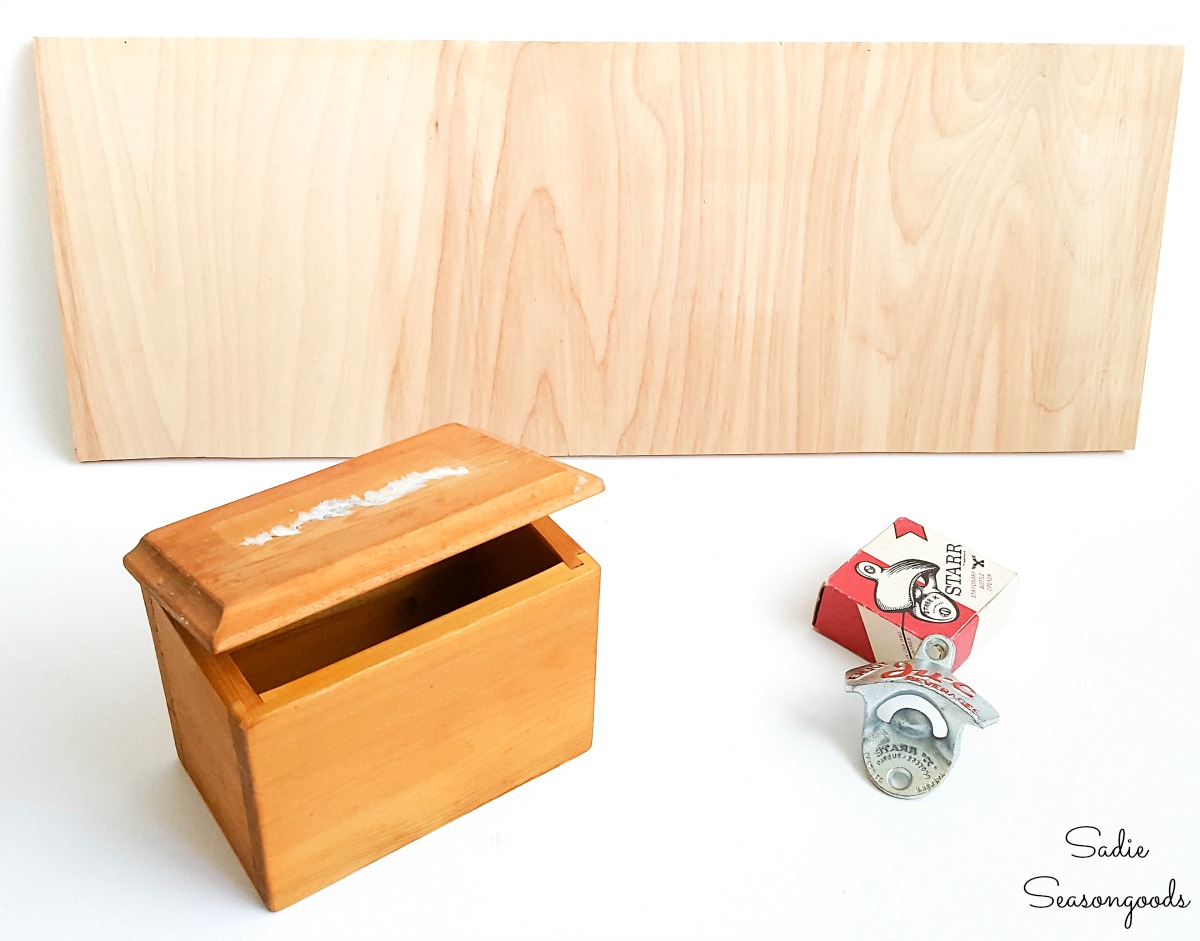 For the latter, I went on Etsy and purchased a NOS (new old stock) bottle opener from the 1950s. I wanted a true vintage element in the project, and this was the perfect touch.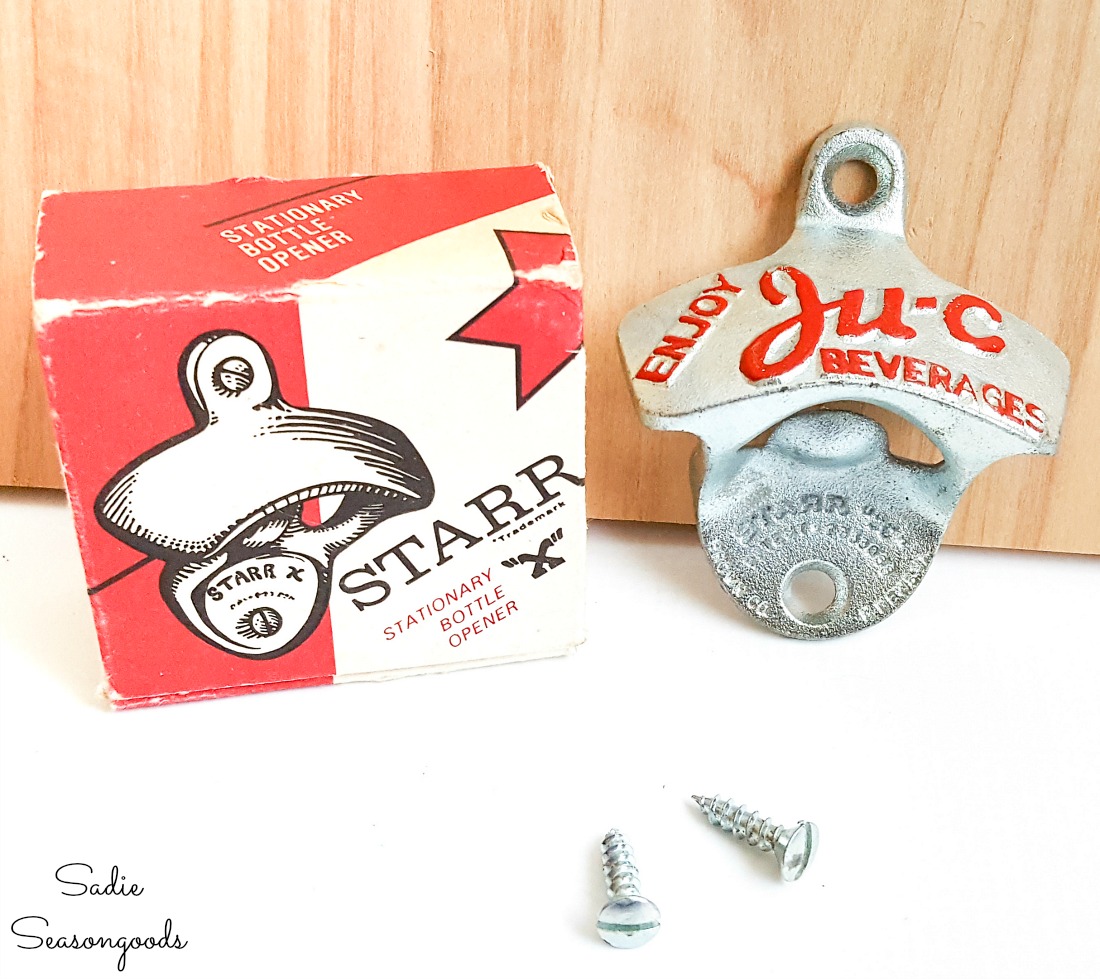 Once I had everything I needed to create a wall mounted bottle opener with cap catcher, I was ready to get to work!
This post contains affiliate links for your crafting convenience. As an Amazon Affiliate, I earn from qualifying purchases. All blue, bold, and underlined text is a clickable link, either to a product or to a related post.
Upcycling a Recipe Card Box into a Cap Catcher
So, here's where I'm going with this. The wooden recipe box will be mounted upside-down on a wall bottle opener to become a cap catcher.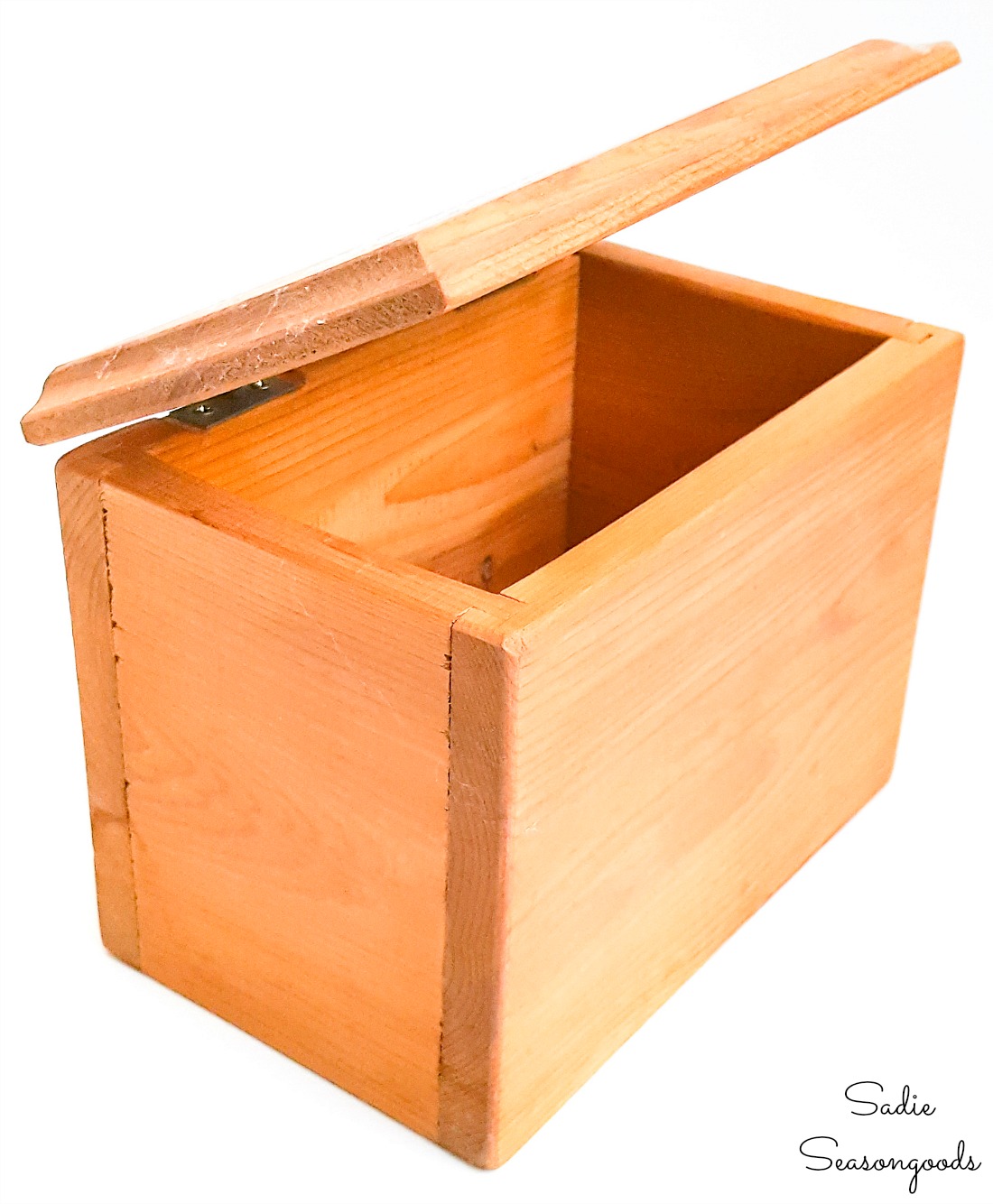 But I was going to have to cut out the bottom of the wooden recipe box first.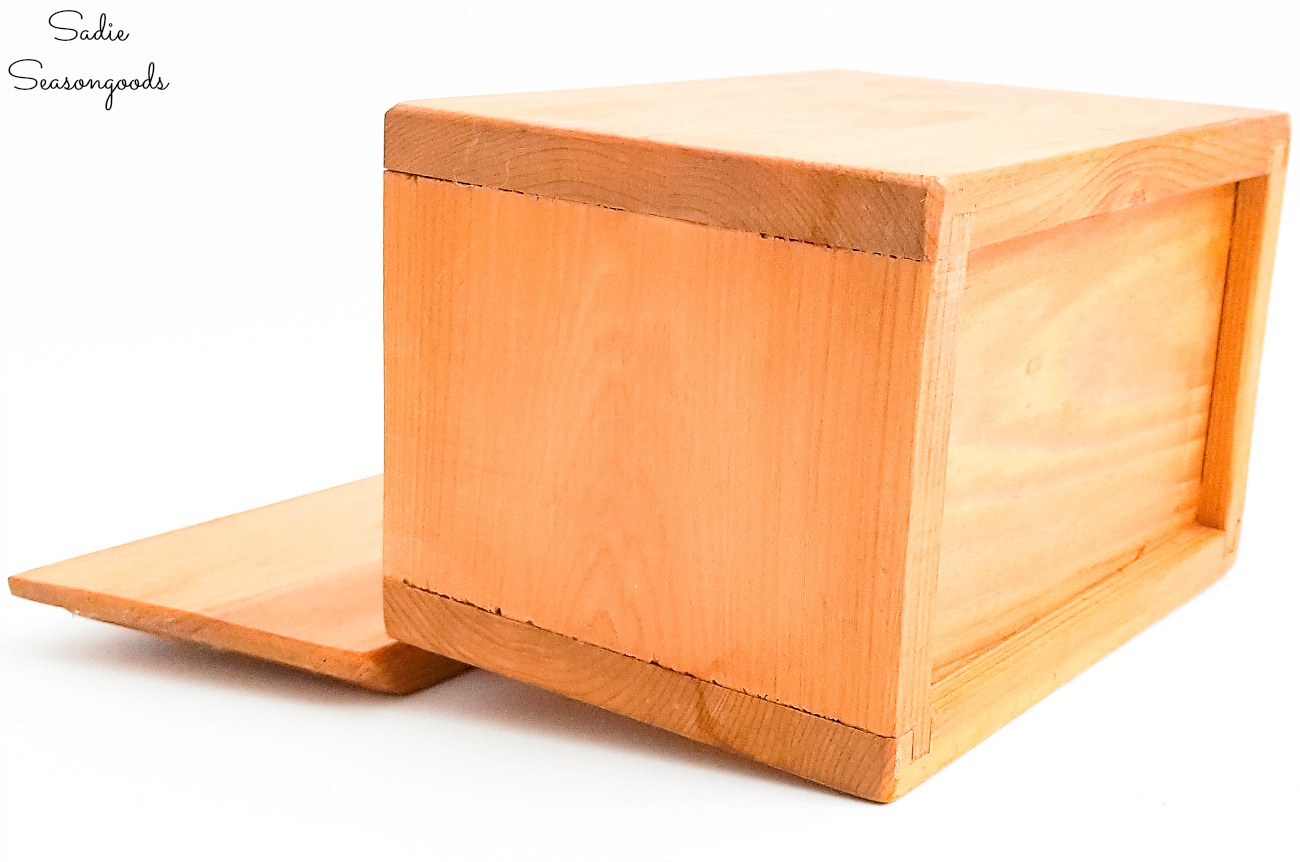 Thankfully, our jigsaw made doing this a breeze.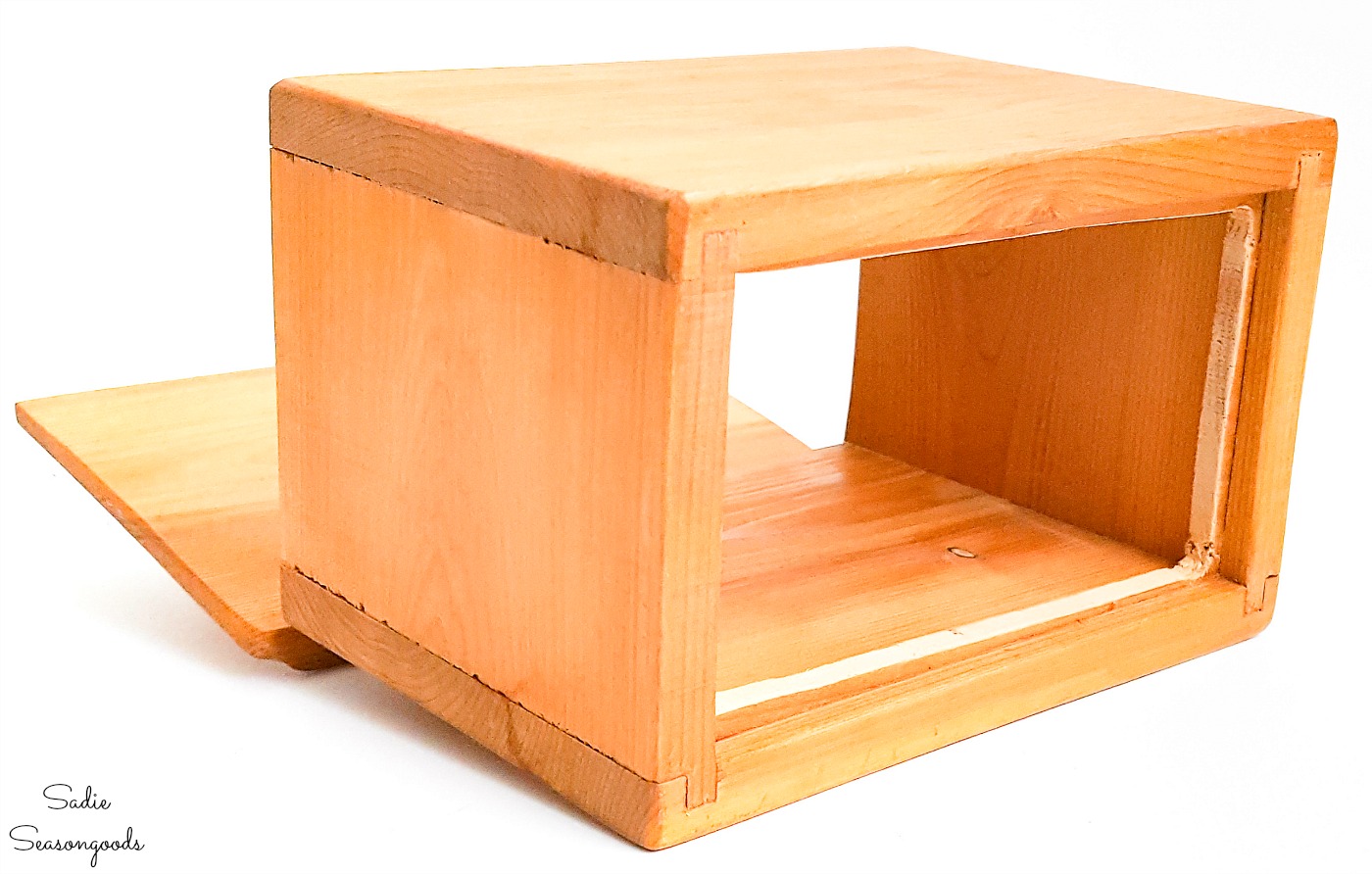 Next, we needed to cut the scrap wood into a long plank. A piece long enough to hold the cap catcher (i.e., recipe card box) at the bottom, the bottle opener at the top, with enough room for a standard beer bottle to fit between the two.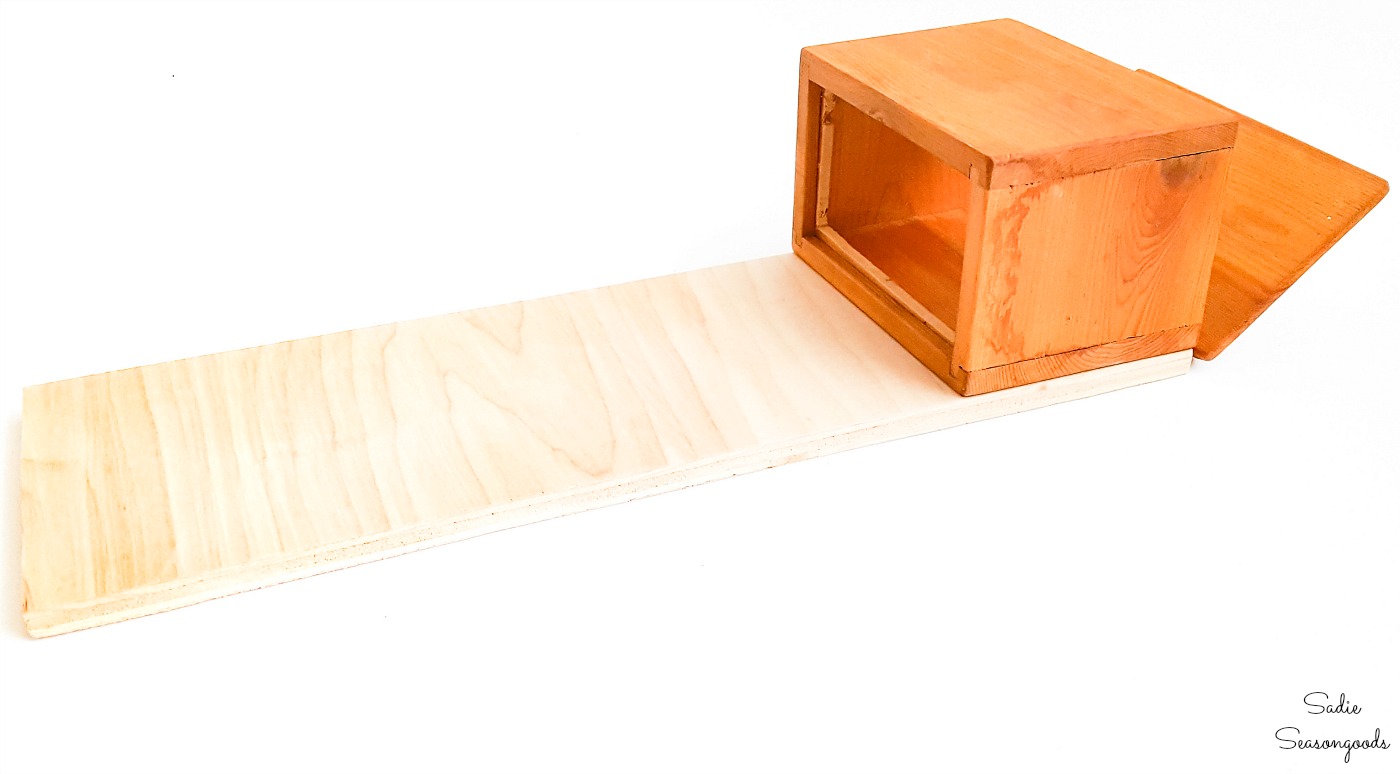 Building a Wall Bottle Opener from a Recipe Card Box
Next, I decided to paint both the recipe card box and the wood board with my favorite chalk-paint spray paint.
Then it was time to test out my bottle cap catcher theory. First, we drilled in a small screw to the front of the box.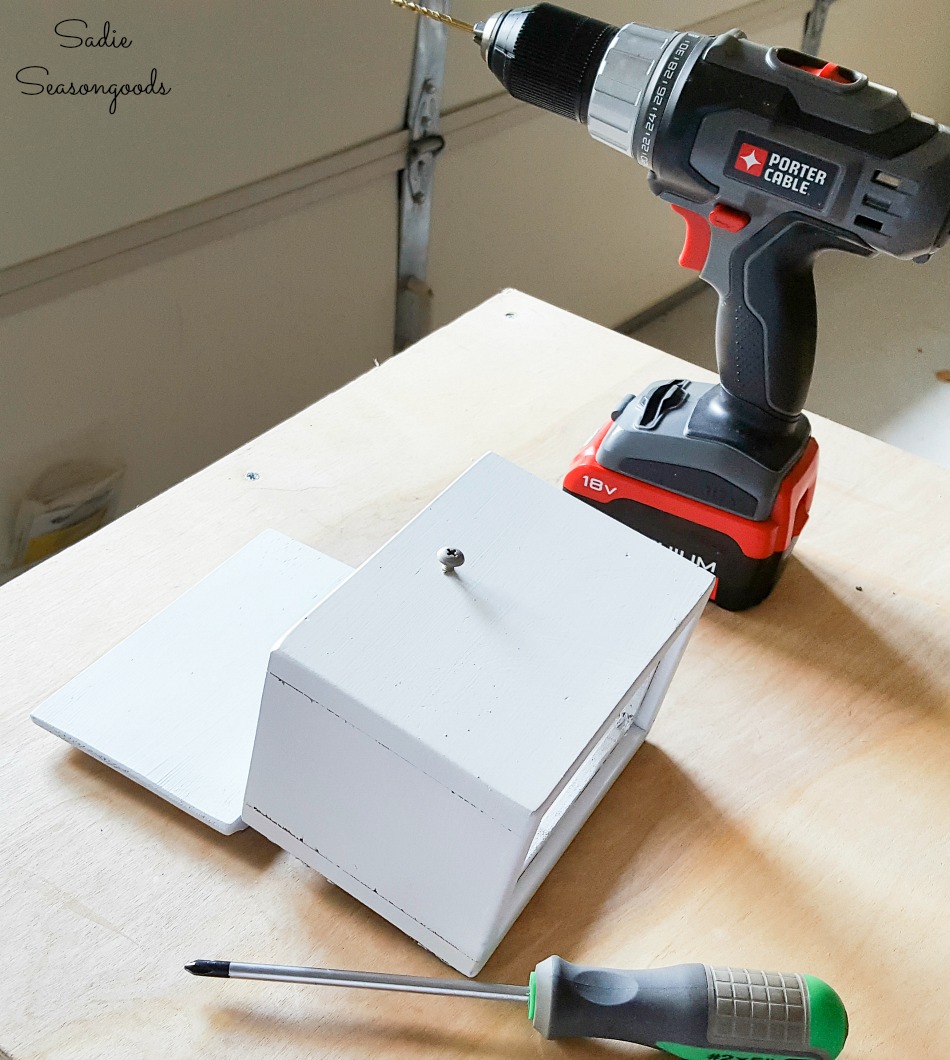 Then, we drilled a hole through the hinged top of the recipe box. After that, I threaded a knotted loop of jute twine through.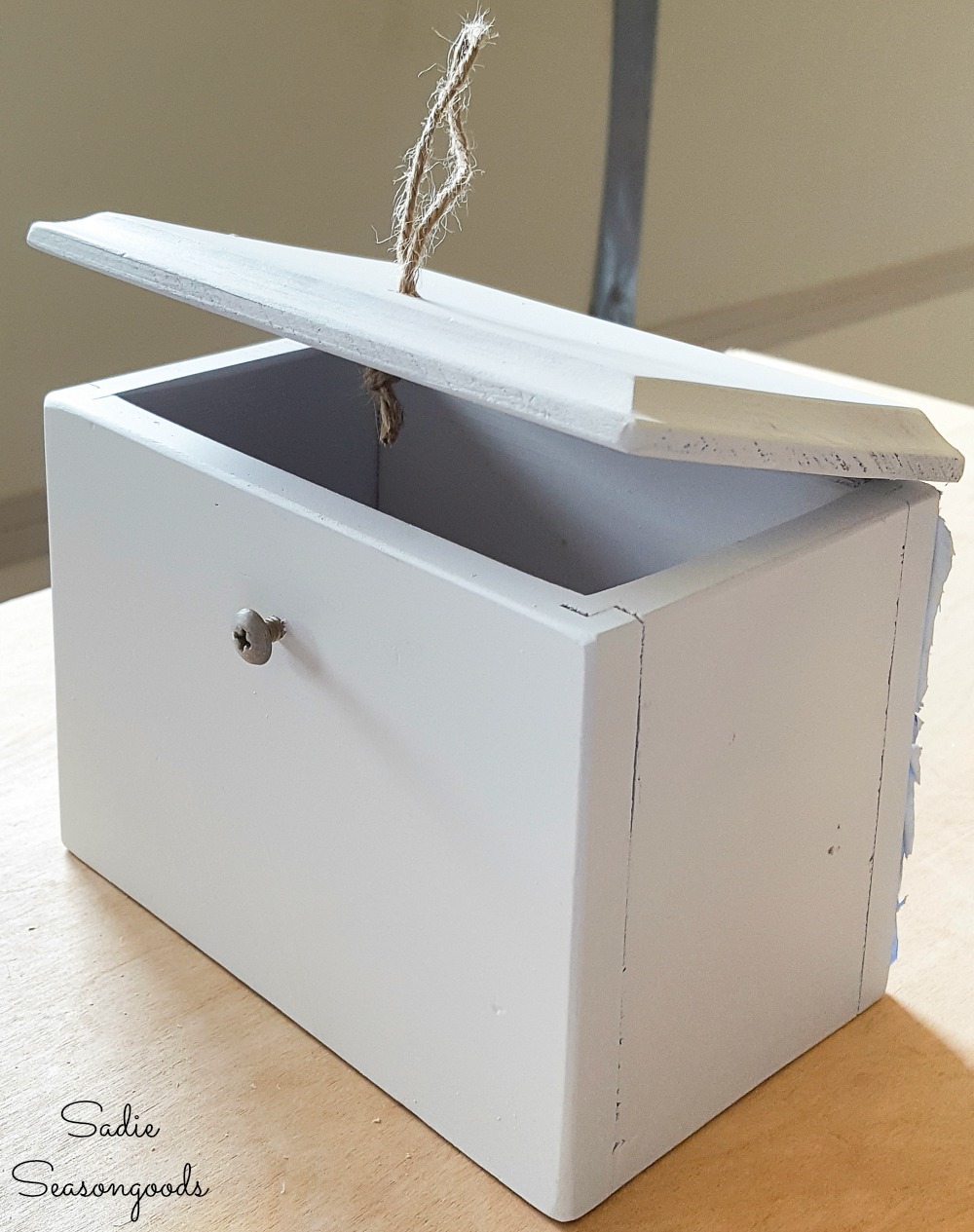 Finally, the cap catcher was complete!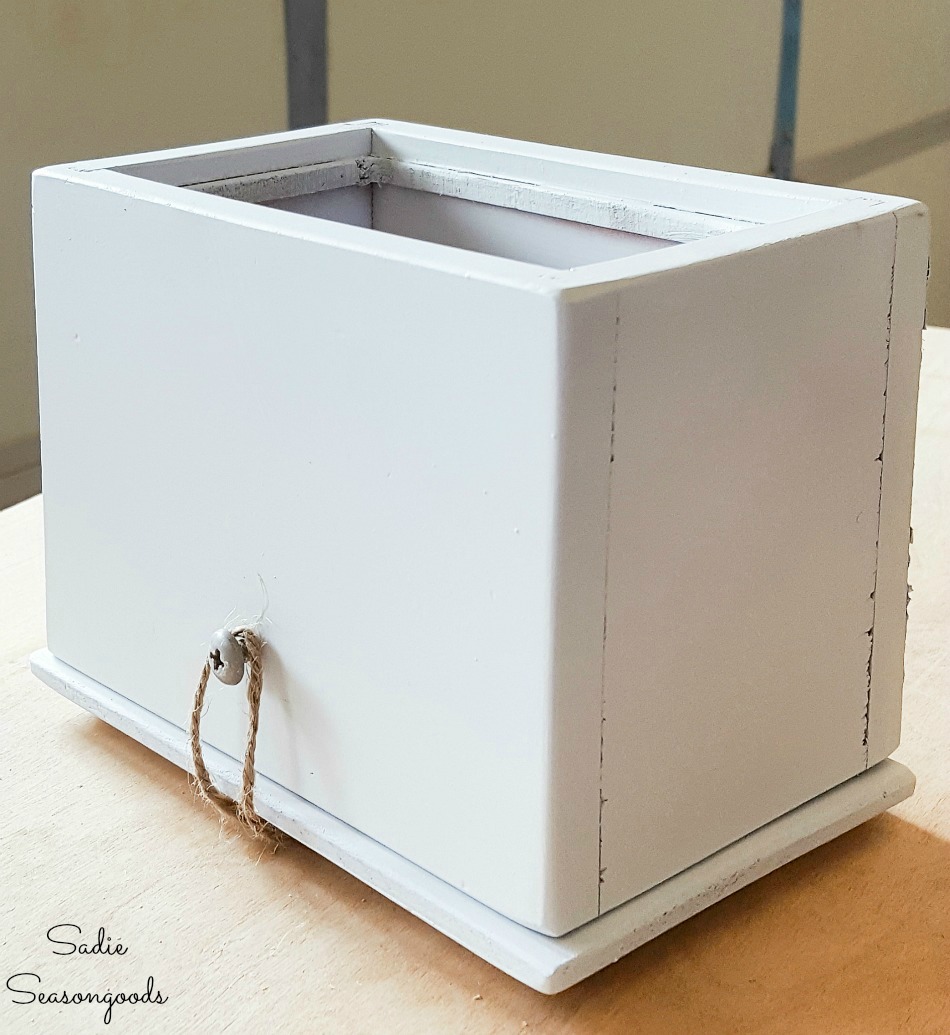 To bring the pieces together, I used wood glue to attach the bottle cap catcher to the plank of plywood. Then, I clamped them together to ensure a good hold and let it sit overnight to set/dry.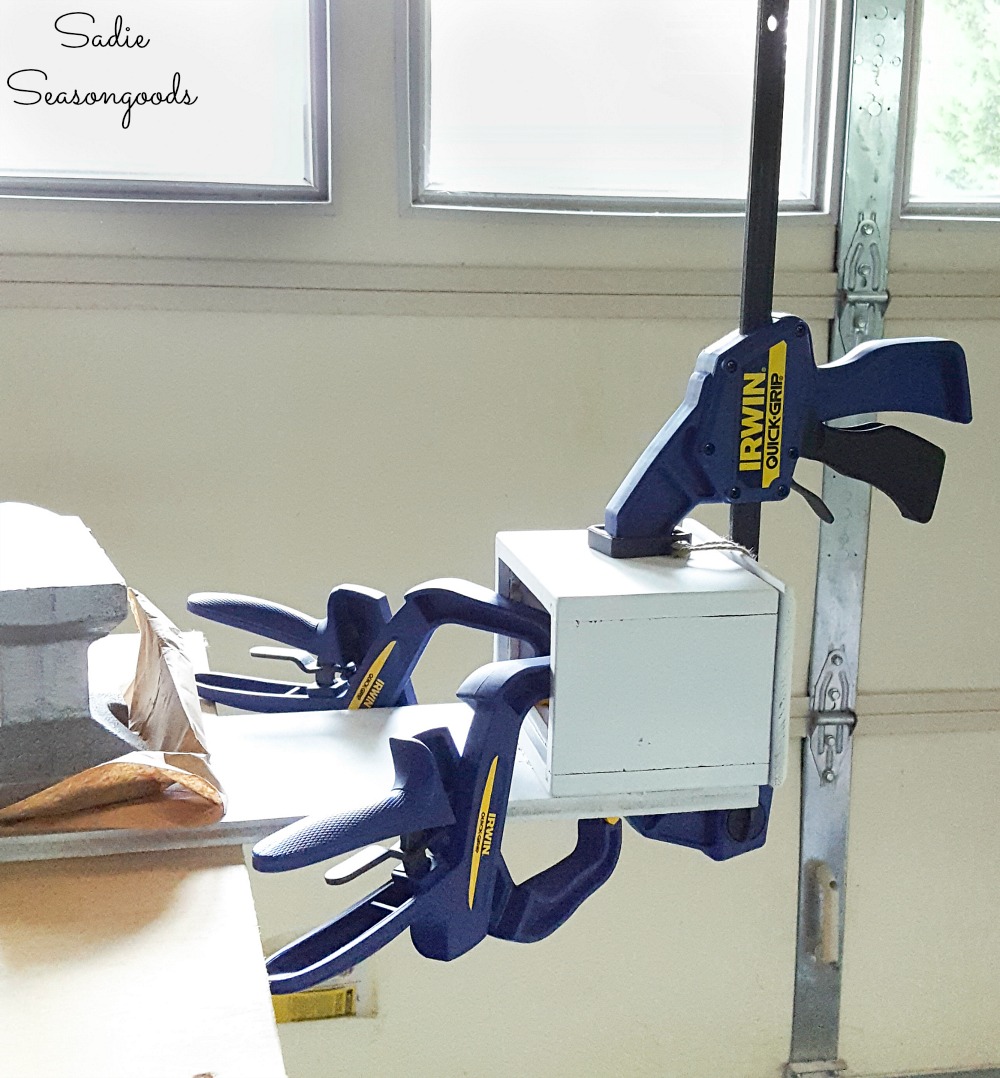 Once the beer bottle opener was finally one piece, I lightly distressed the chalk paint and buffed it with clear wax.
All that was left to do was add the vintage bottle opener to the top and mount the whole thing in our back porch!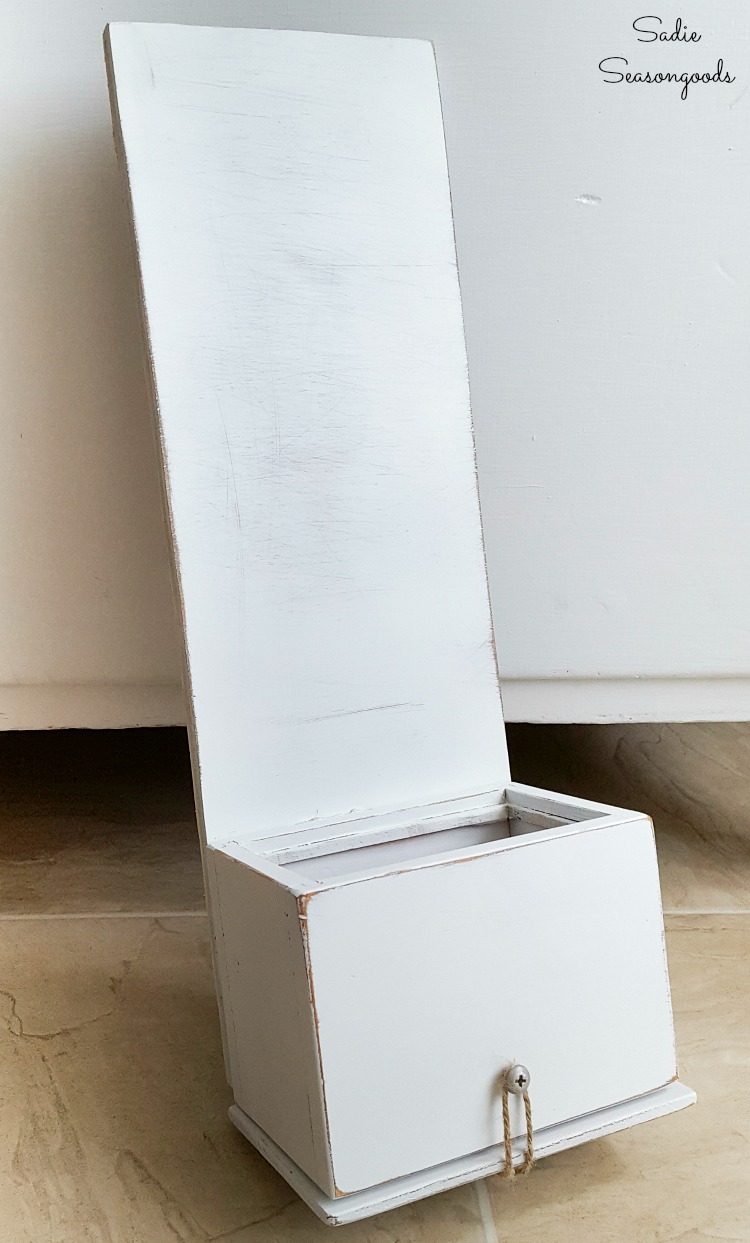 Wall Bottle Opener with a Cap Catcher
And there it is! A wall bottle opener with a bottle cap catcher that started out as a wooden recipe box.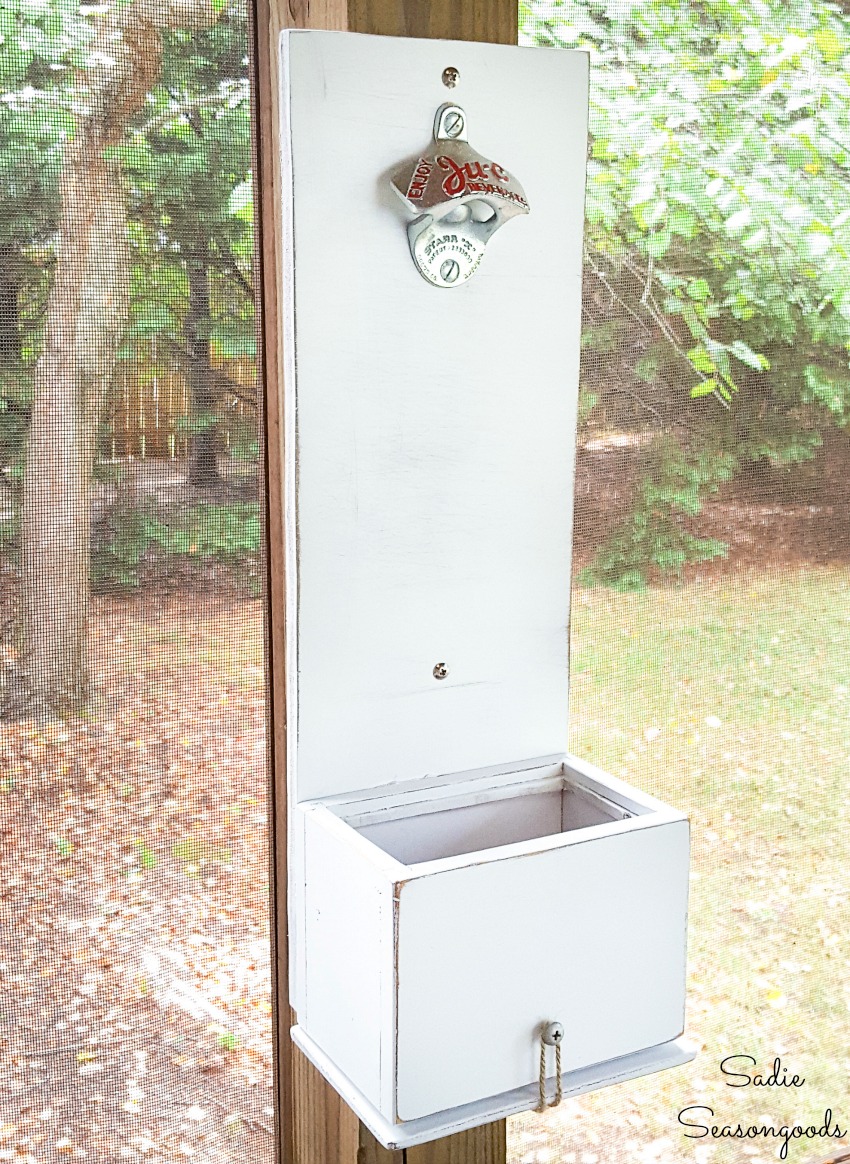 Of course, Jon had to test it out immediately- so he grabbed a beer…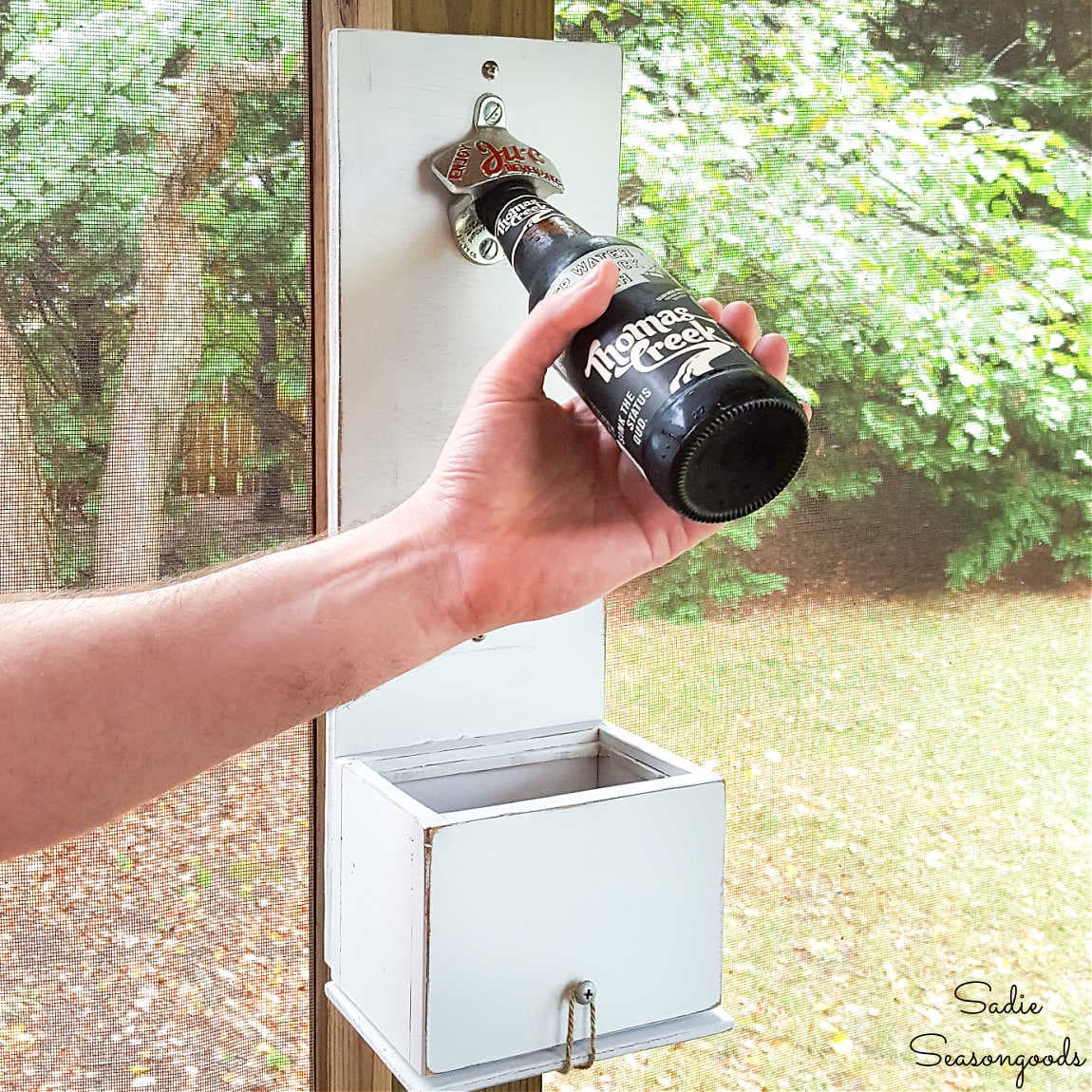 And it worked like an absolute charm! Off went the cap, and when I heard it plop into the recipe box, I was overjoyed. It's the little things, y'all…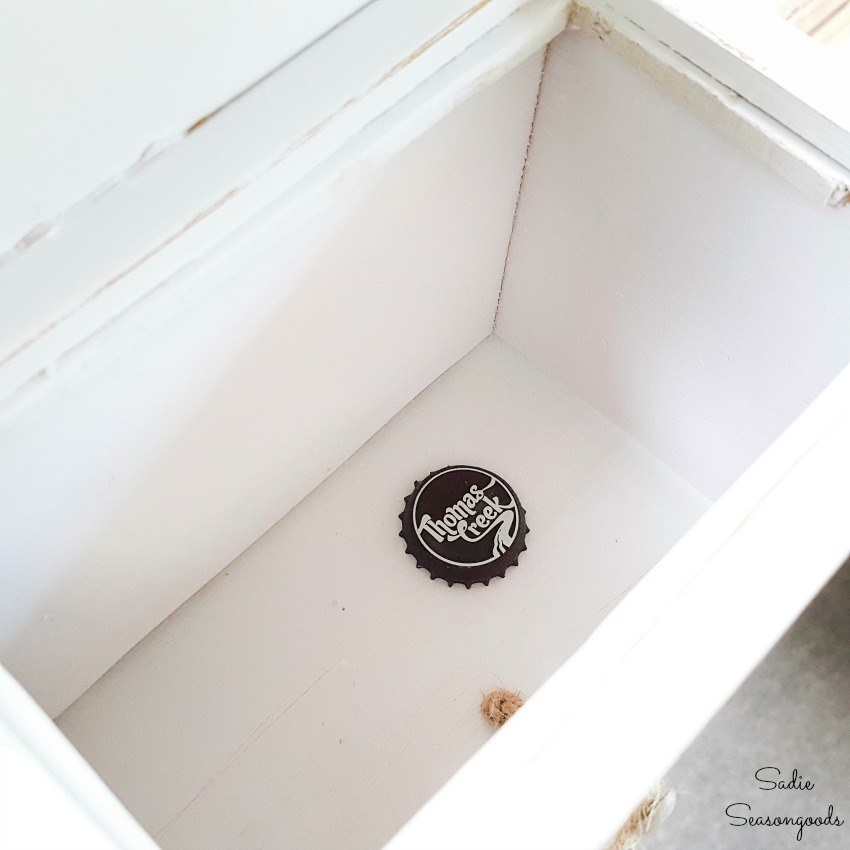 Unlatching the bottle cap catcher made disposal quick and easy. It's just like a trap door and a trash can fits right underneath!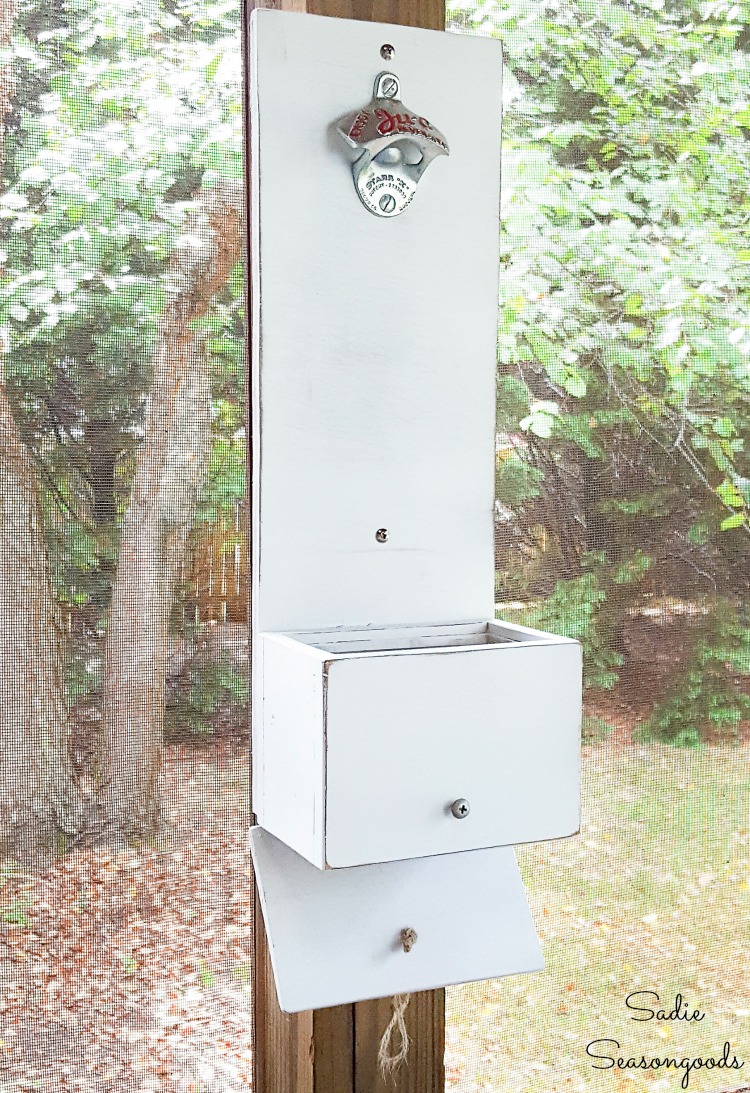 I'm sure the recipe box's original owner would be flabbergasted that I repurposed it into a bottle cap catcher for a beer bottle opener!
Thrifters keepers, donators weepers? Either way, who's coming over for a beer on the porch?
If you enjoyed this upcycling idea for a Father's Day gift, then you might be interested in these beer coasters I made from mini tart pans!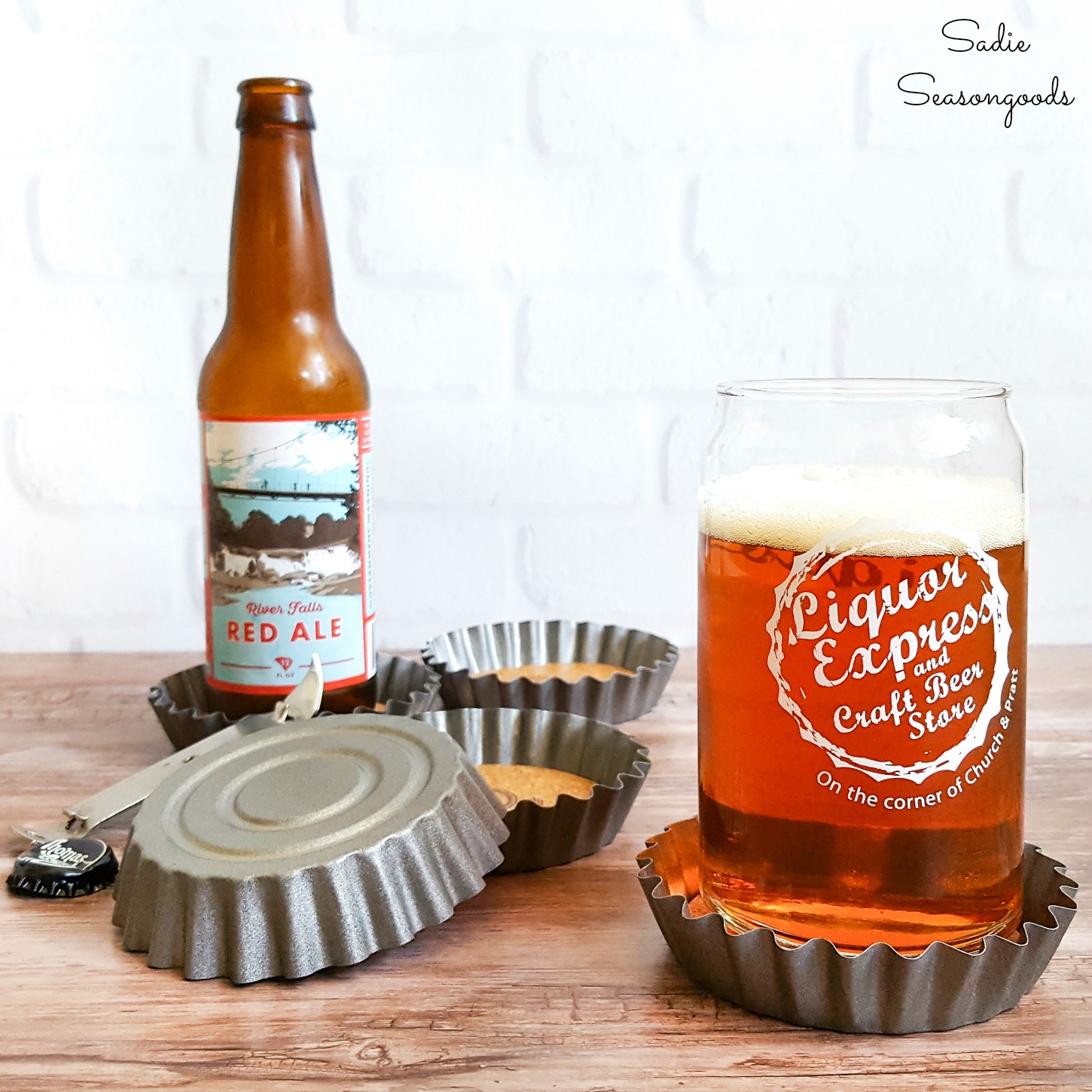 Craft on!
S
Join me on Social Media:

PIN ME!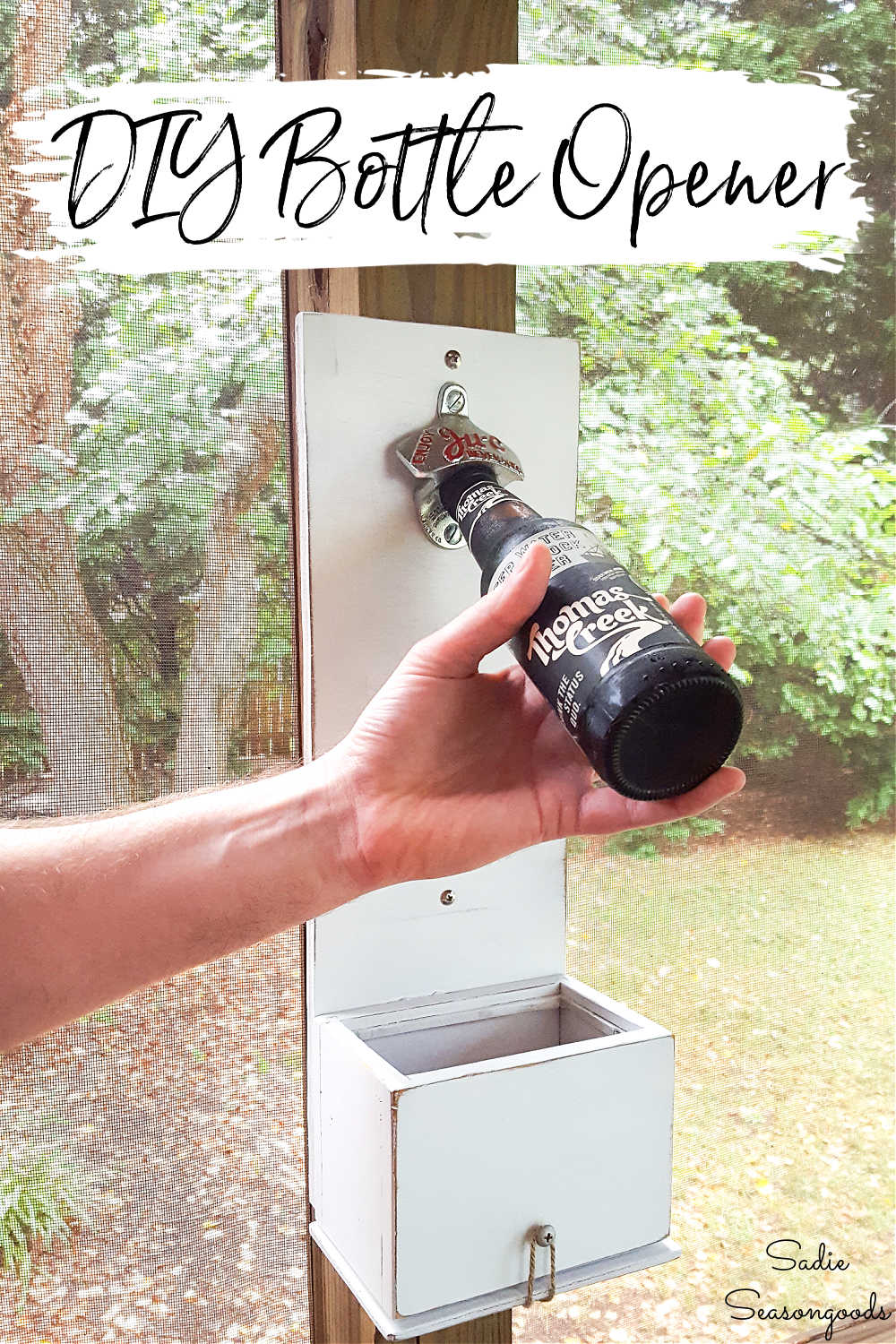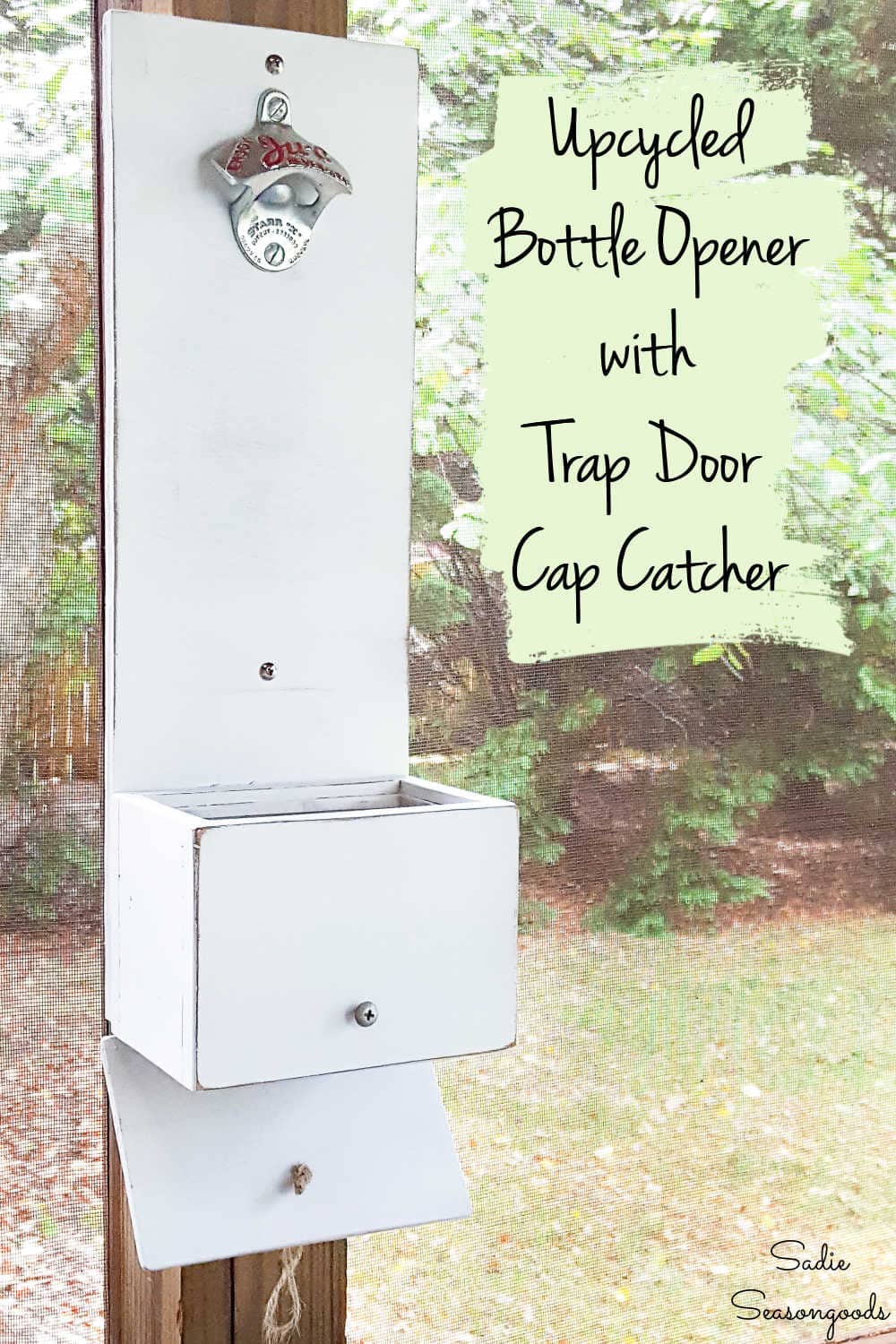 Sarah Ramberg is the owner of Sadie Seasongoods, a website that celebrates all things secondhand. From upcycling ideas and thrifted decor to vintage-centric travel itineraries, Sadie Seasongoods is a one-stop shop for anyone who loves thrifting and approachable repurposing ideas. Sarah is also the author of "Crafting with Flannel" and has been featured in numerous media outlets and magazines.