I honestly can't help myself when I come across old seed packets. They're like little tiny art canvases and I have snapped up several over the years. First, I created this piece with some flower seed packs and an old window. But more recently, I came into some vegetable seed packets and decided to make some kitchen decor with them.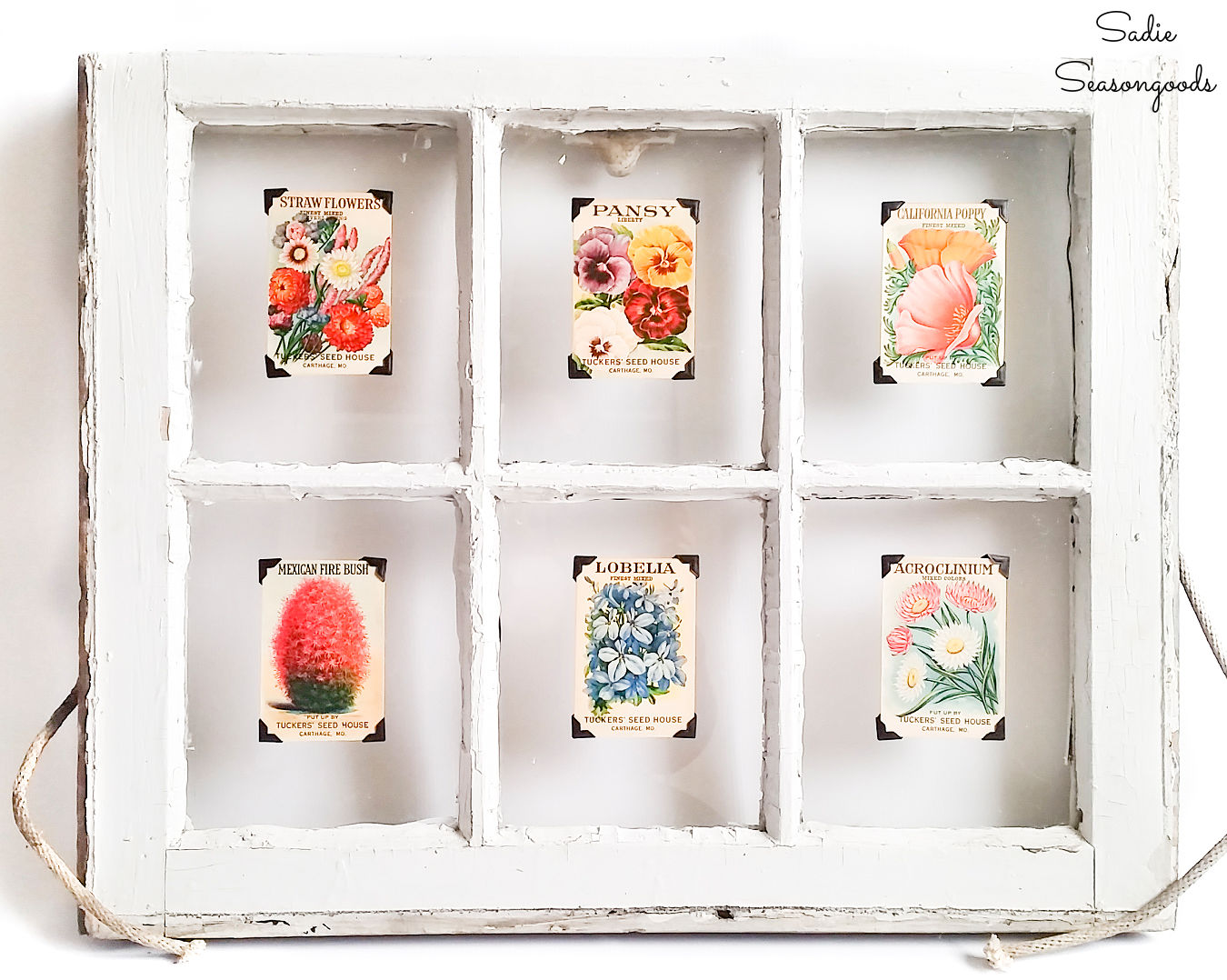 But I wanted to go in a different direction with the vegetable packets. The vision I had in mind was inspired by the old kitchen in our summer cottage in St. Joseph, Michigan. Green, yellow, and white in color with a very vintage feel.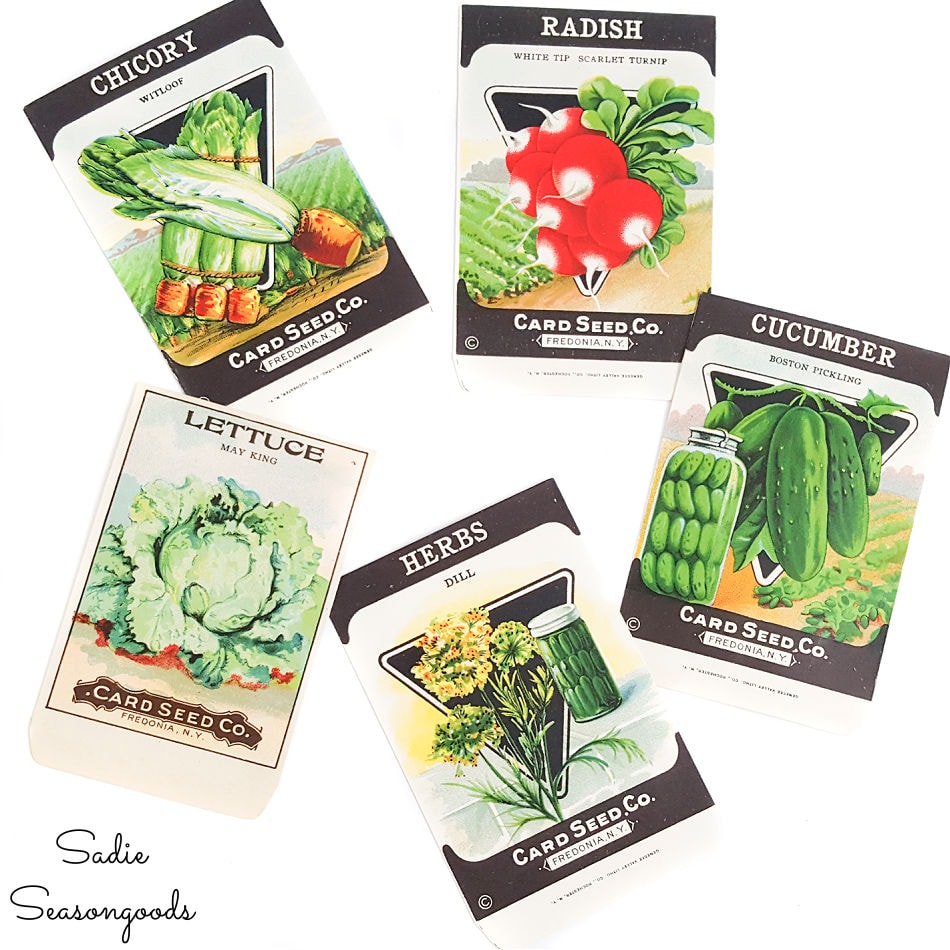 And I knew exactly how I'd put the kitchen art together, using similar techniques to this project!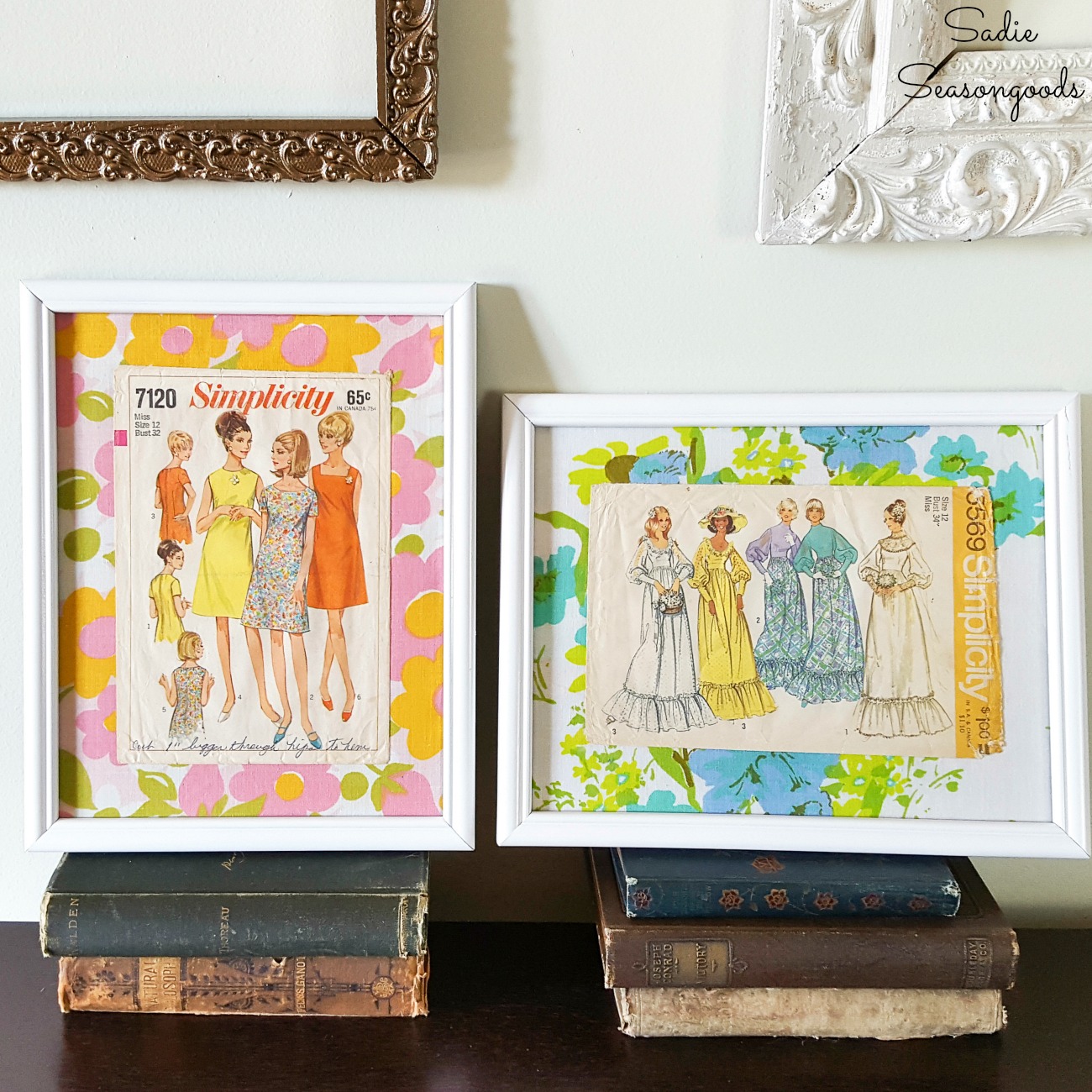 This post contains affiliate links for your crafting convenience. As an Amazon Affiliate, I earn from qualifying purchases. All blue, bold, and underlined text is a clickable link, either to a product or to a related post.
Displaying the Old Seed Packets
First, if you can't find old seed packets at a local antiques shop, they are definitely available on Etsy! That's primarily where I found the ones that I had collected.
I also needed to gather a few more elements to bring my idea to life. I decided that gingham sheets would be perfect as the backdrop in my picture frames. So, I thrifted a yellow and white fitted sheet to craft with.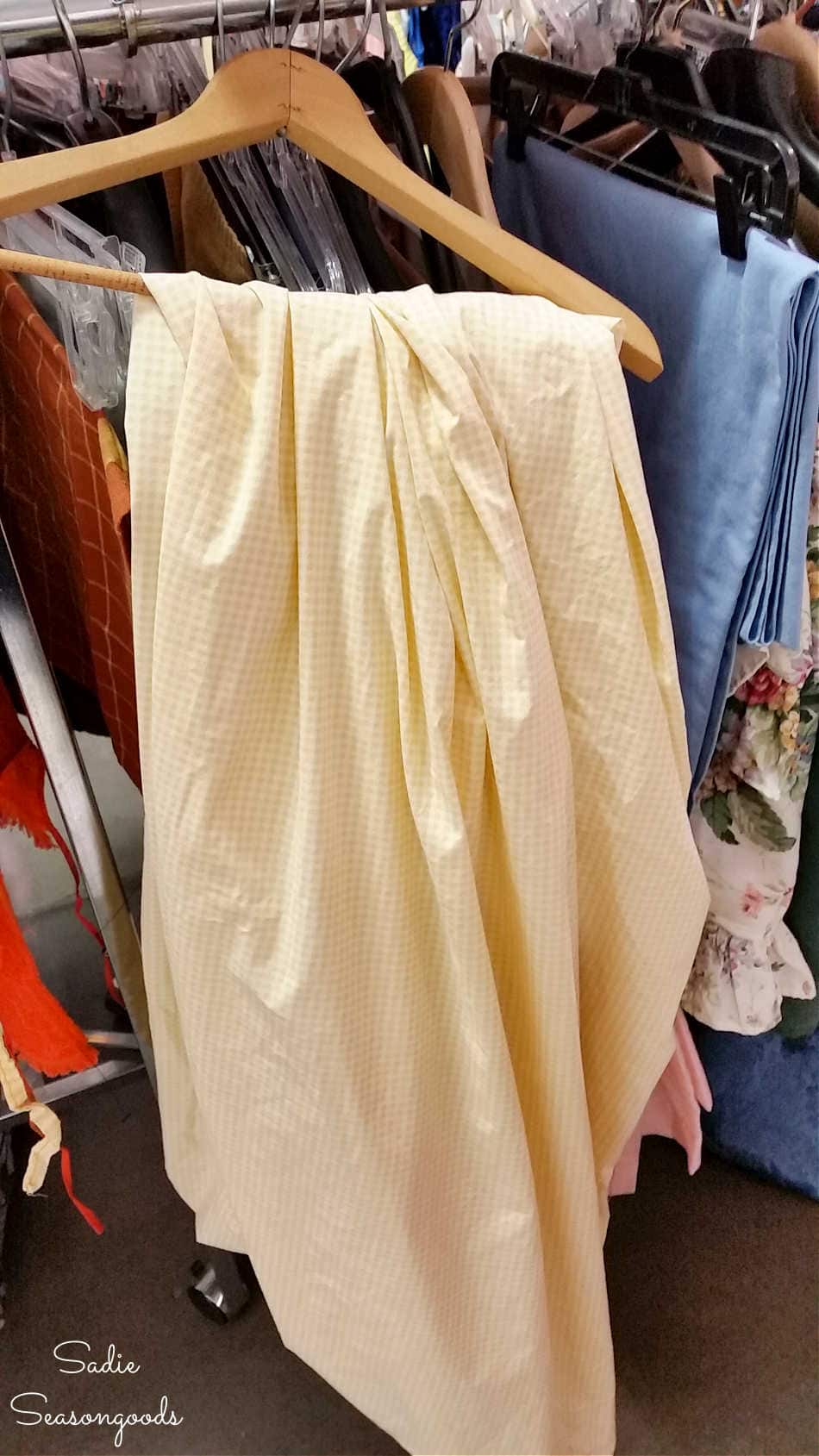 And, of course, I needed a picture frame or two to frame the old seed packets. They didn't need to be special or unique, just the right size for the seed packs.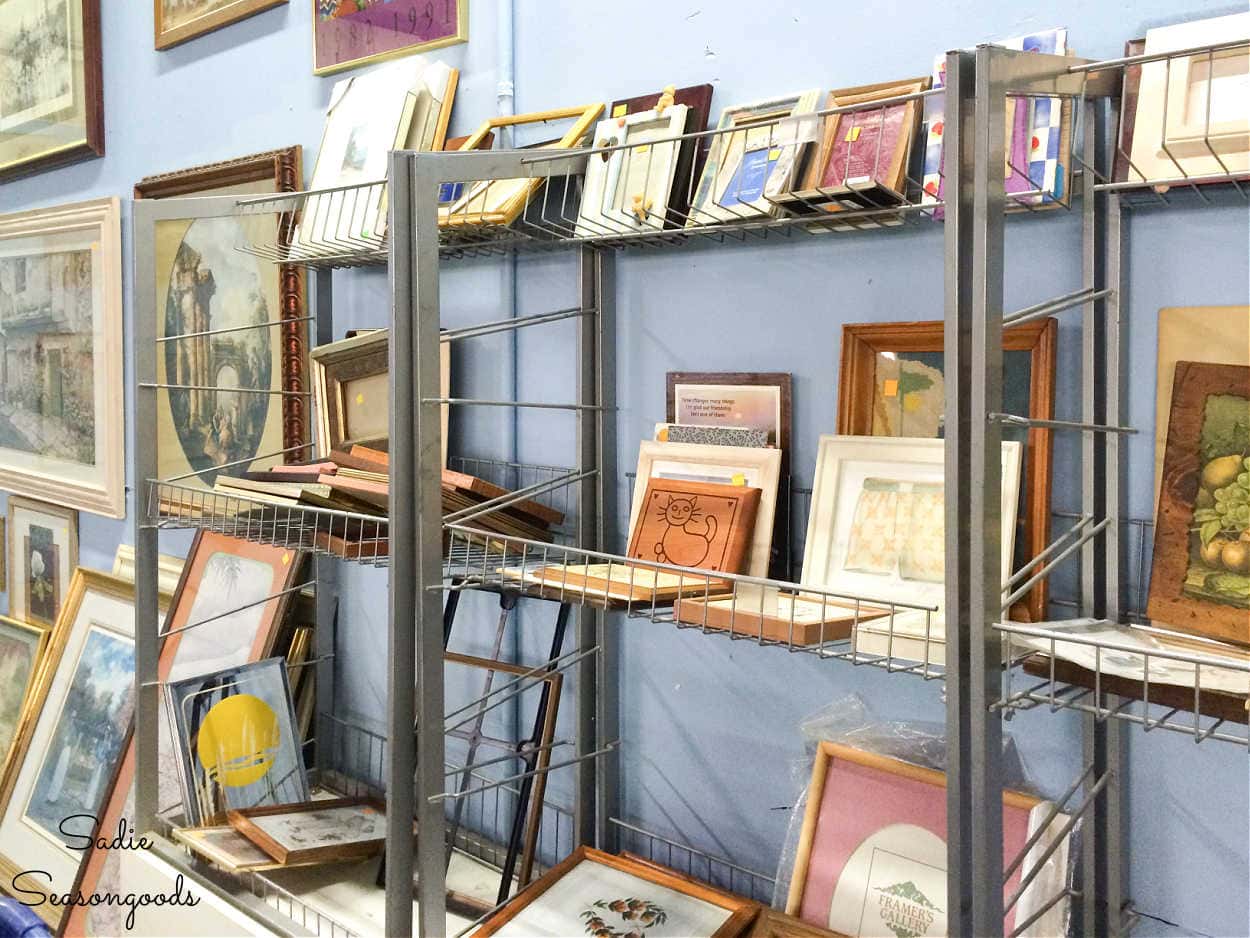 After that, I then dismantled the picture frames I had purchased at the thrift store. Next, I cut out a rectangle of bed sheet fabric slightly larger than the frame's cardboard backing.
Using Mod Podge, I then fused the gingham sheet fabric around the cardboard and folded over the ends.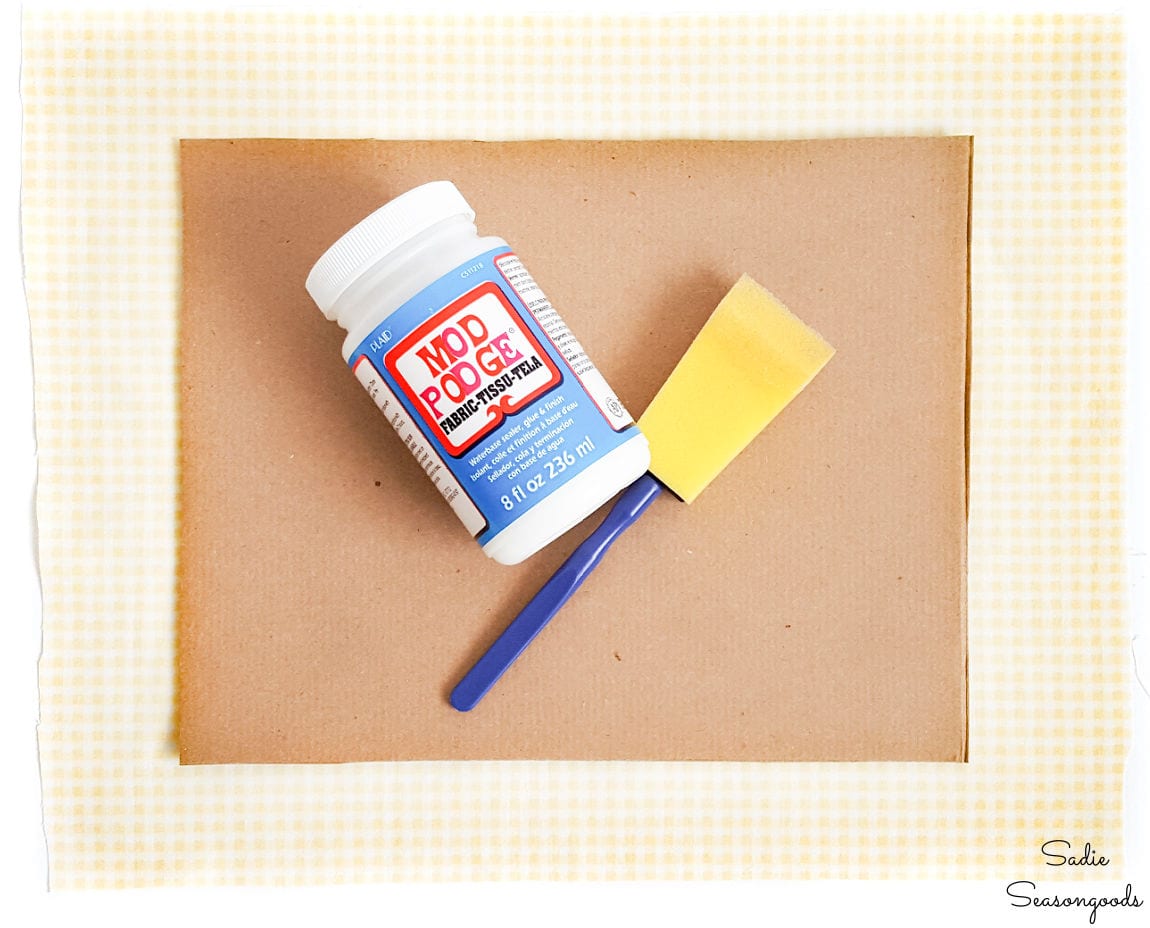 Kind of like wrapping a gift, but not worrying about covering the entirety of the backside.
After that had dried, I laid out the seed packets on the fabric covered cardboard in the design that I wanted.
Finishing the Framed Kitchen Art
Then, I dug out my vintage photo corners- thankfully, though, you can find new ones on sites like Amazon (such as these). I love using photo corners with my seed packets because while they are held securely in place, there's nothing attached directly to the delicate packet.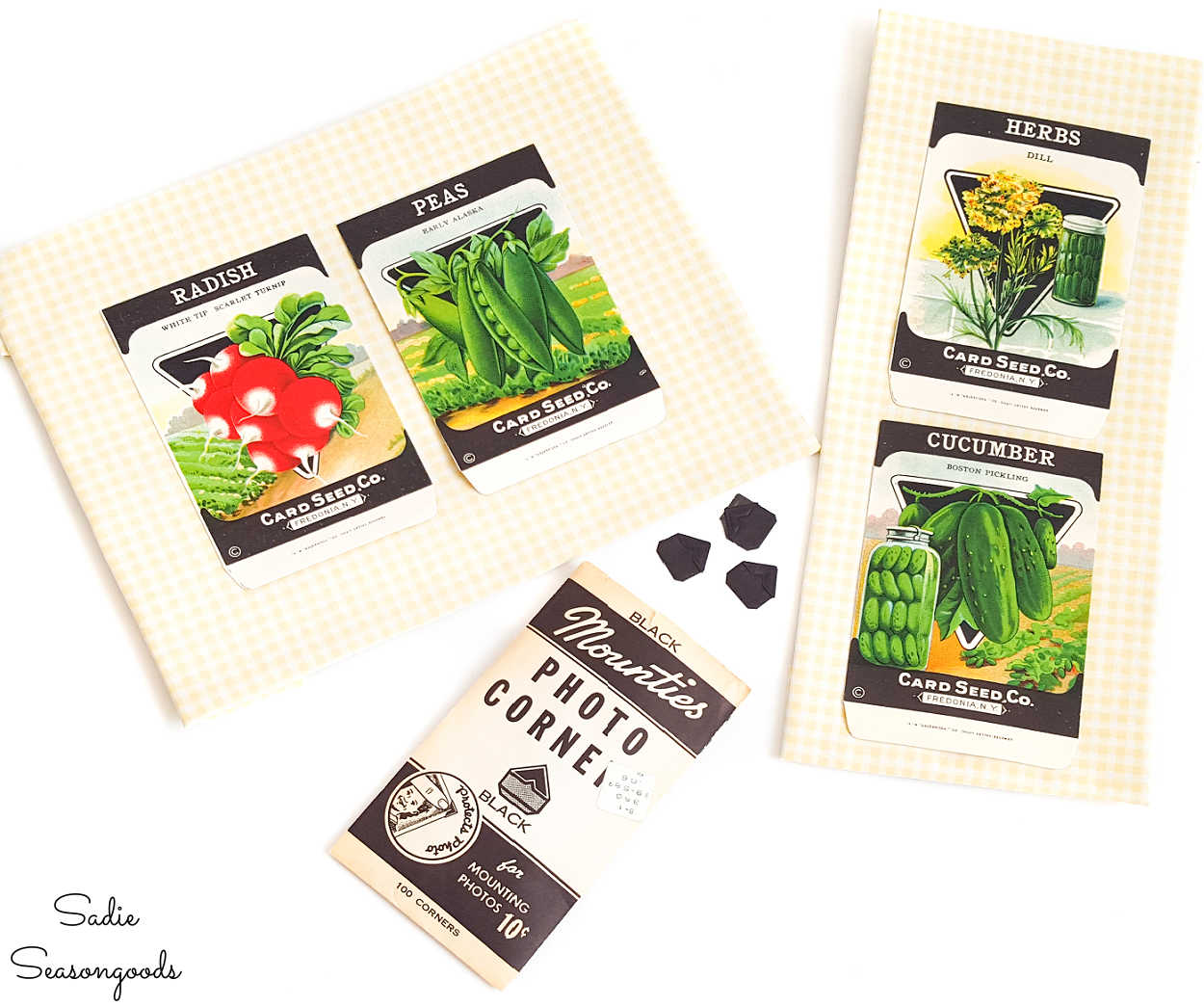 I was already planning on gluing the photo corners to the fabric when I ran into an issue: How would I keep the photo corners and seed packets aligned with each other, straight, and evenly placed during the process without taping them down??
And then it struck me- MAGNETS!
So, I placed magnets underneath my cardboard and then on top of my old seed packets. They held together firmly, but I could still make adjustments to my seed packets to keep them even, straight, and aligned.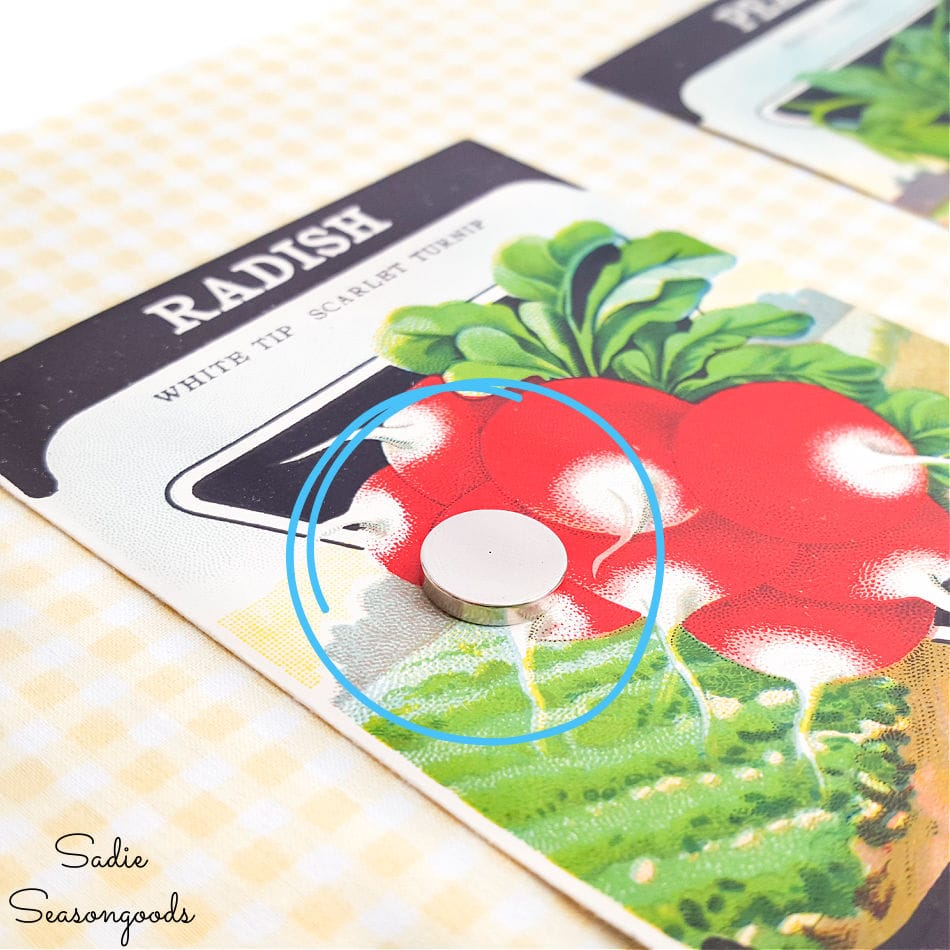 How great is that? The magnets worked like a charm.
With the magnets holding the seed packets in place, I then used my hot glue gun to secure the photo corners around each of the old seed packets.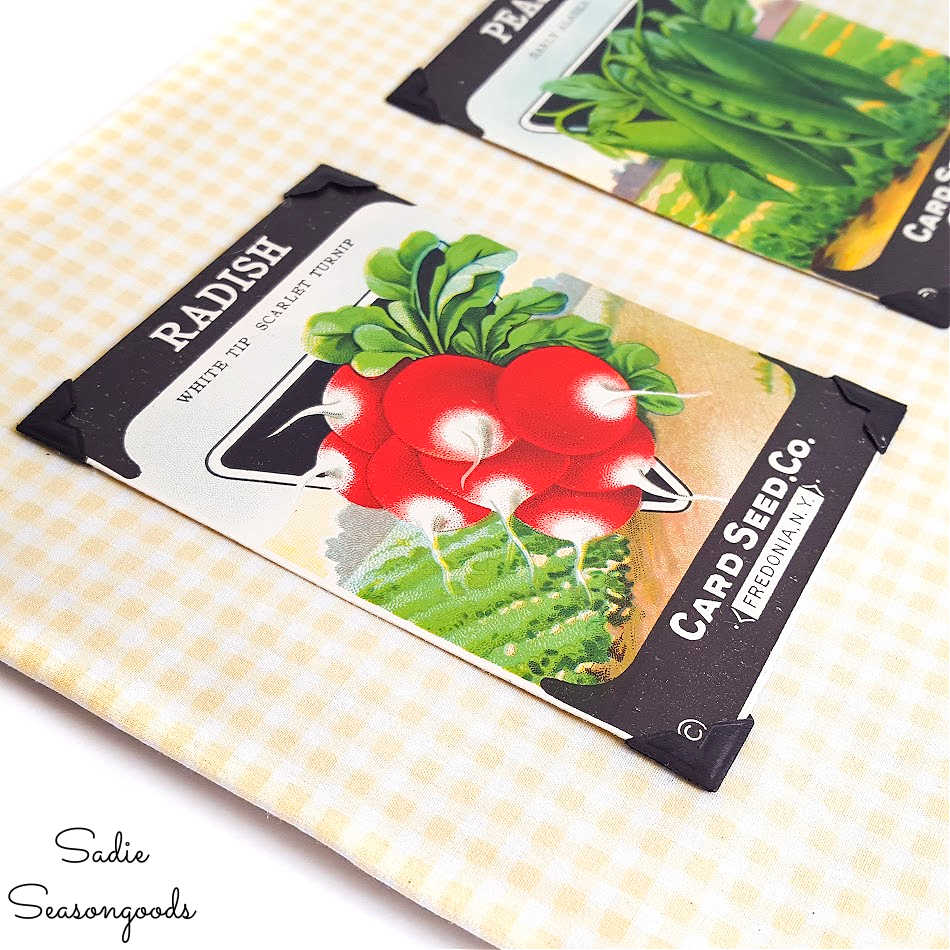 Kitchen Art with Old Seed Packets
With the vintage seed packets held in place temporarily but securely, I was ready to re-assemble them in the picture frames.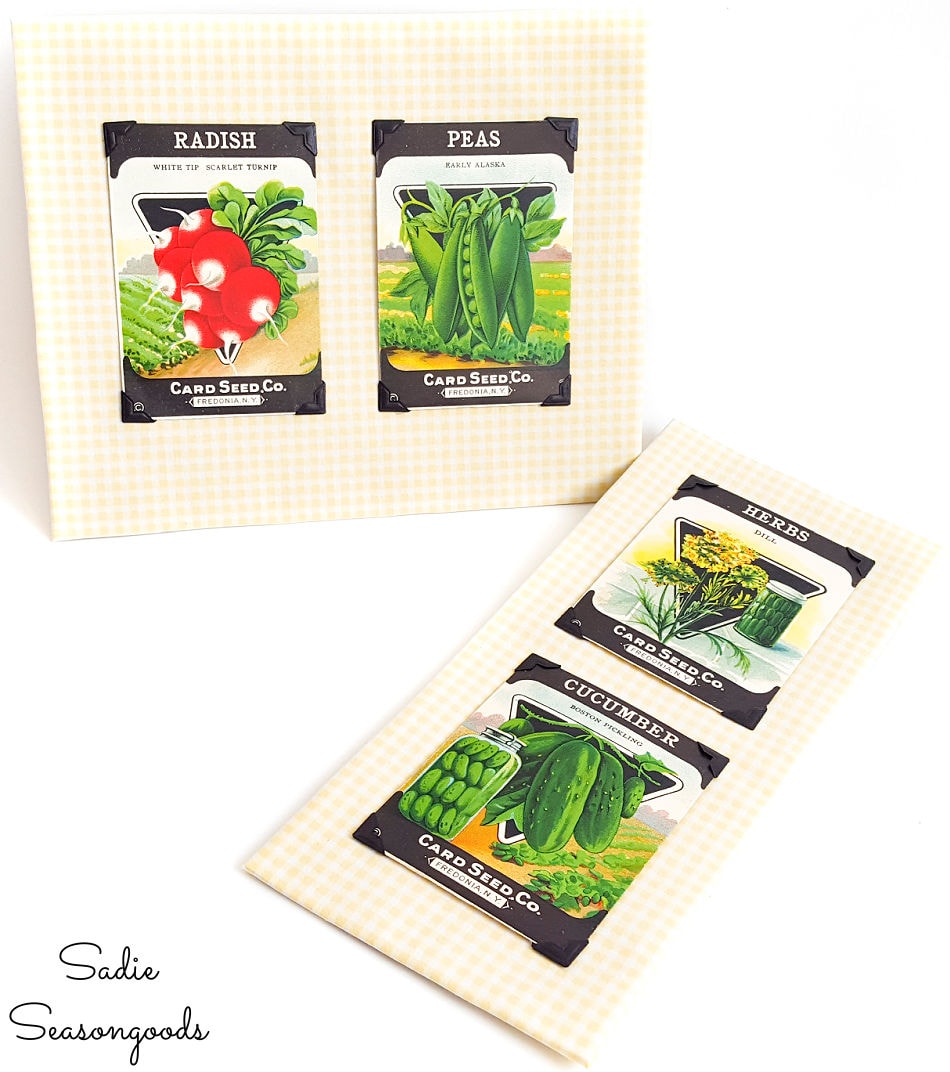 The magnets worked swimmingly, the seed packets were centered and straight, and the frames received a makeover in a Spring green. These look like they were custom made for my summer cottage's country kitchen.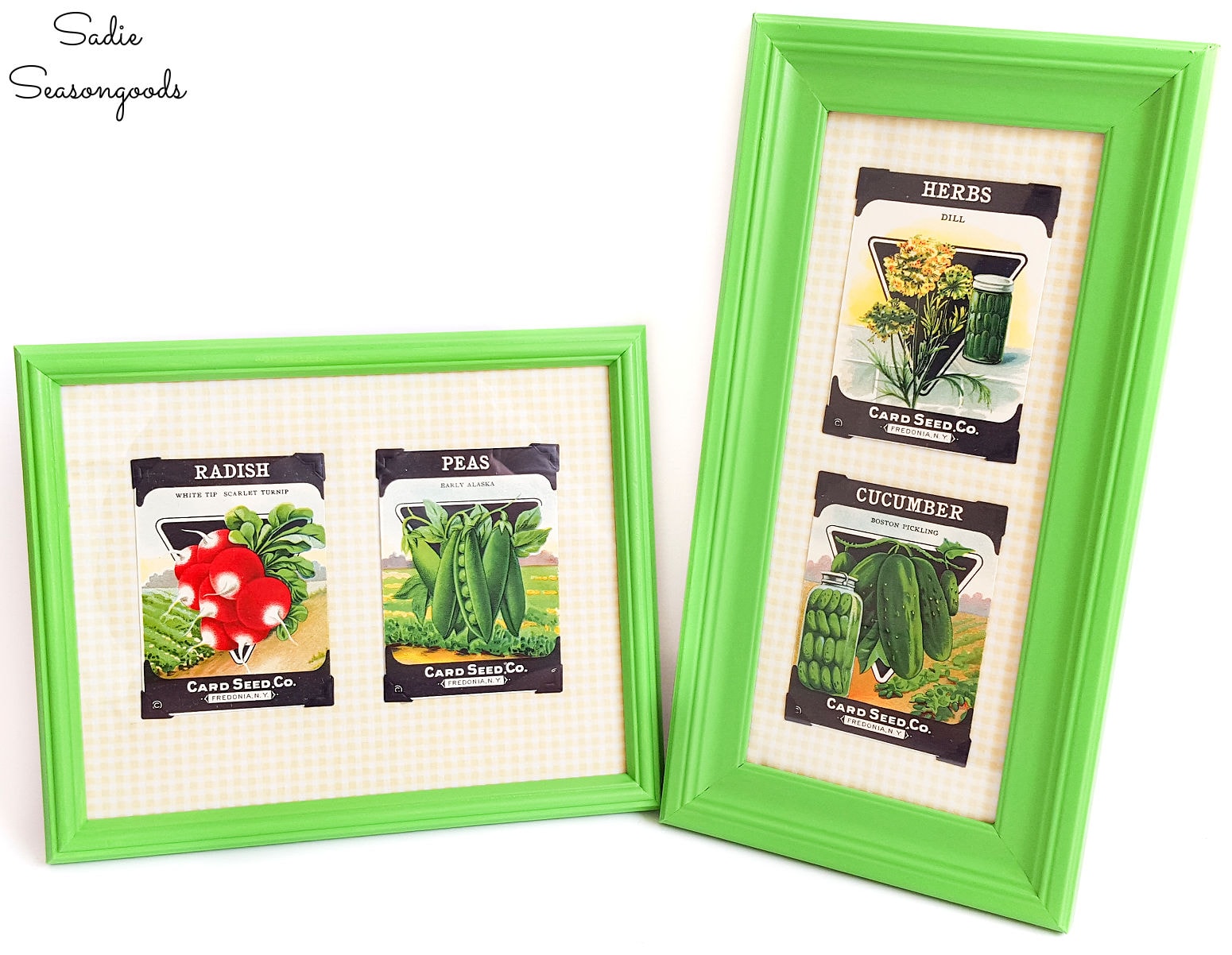 Even if this look isn't your style or if the green paint is too "snappy" for you, the magnet trick might come in handy for anything you're framing! Especially if you want to frame vintage postcards, labels, or other other paper ephemera without doing something permanently.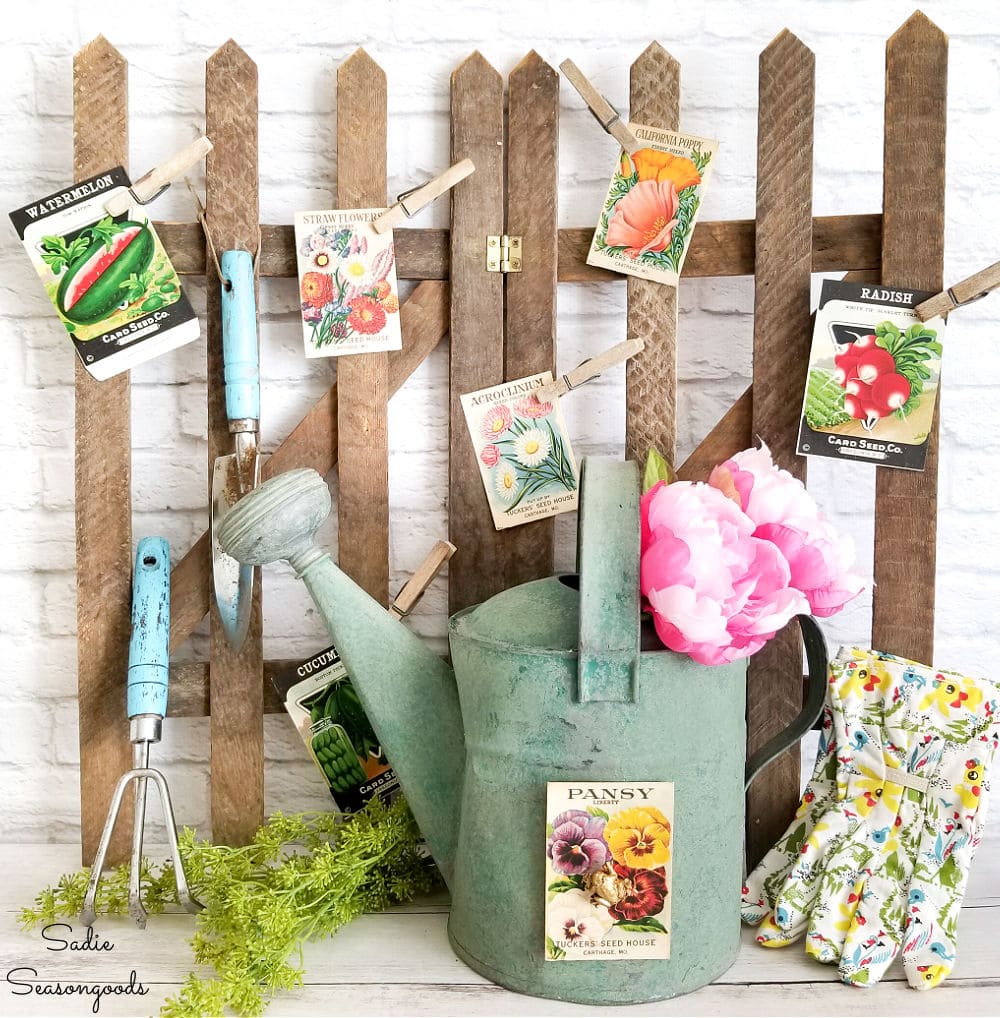 And this idea is definitely not just for the kitchen, either. I could TOTALLY see them framed pieces hanging in a potting shed or in a protected back porch, too.
If you enjoyed this upcycling idea for old seed packets, then you may also be interested in other garden-inspired decor, like this rendition of Thrift the Look!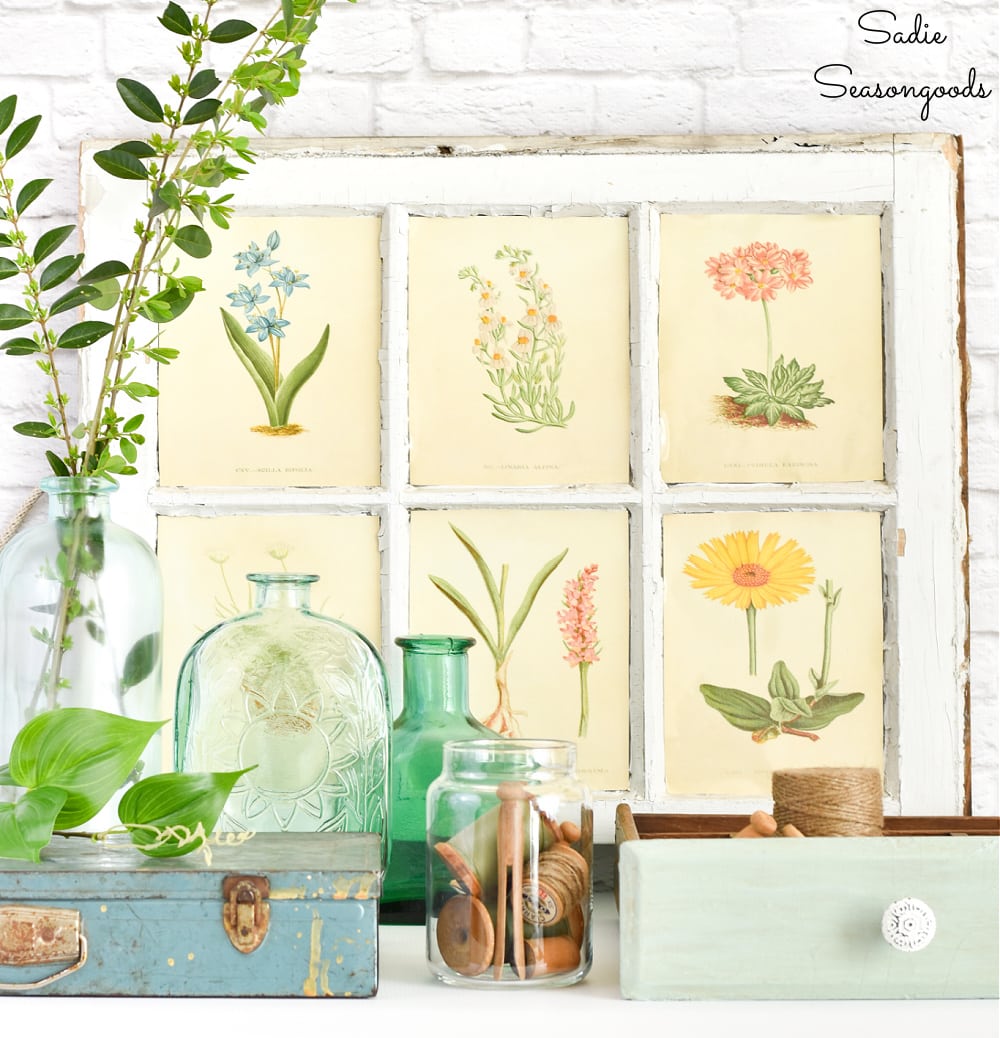 Craft on!
S
Join me on Social Media:

PIN ME!
Sarah Ramberg is the owner of Sadie Seasongoods, a website that celebrates all things secondhand. From upcycling ideas and thrifted decor to vintage-centric travel itineraries, Sadie Seasongoods is a one-stop shop for anyone who loves thrifting and approachable repurposing ideas. Sarah is also the author of "Crafting with Flannel" and has been featured in numerous media outlets and magazines.