Whenever I'm in a thrift store and I see a box or bin full of vintage sewing patterns, I can't help but paw through them. Usually, I find regrettable patterns for 1980s-era garb. But every now and again, I find wonderful vintage dress patterns that would be perfect for upcycling into fashion wall art.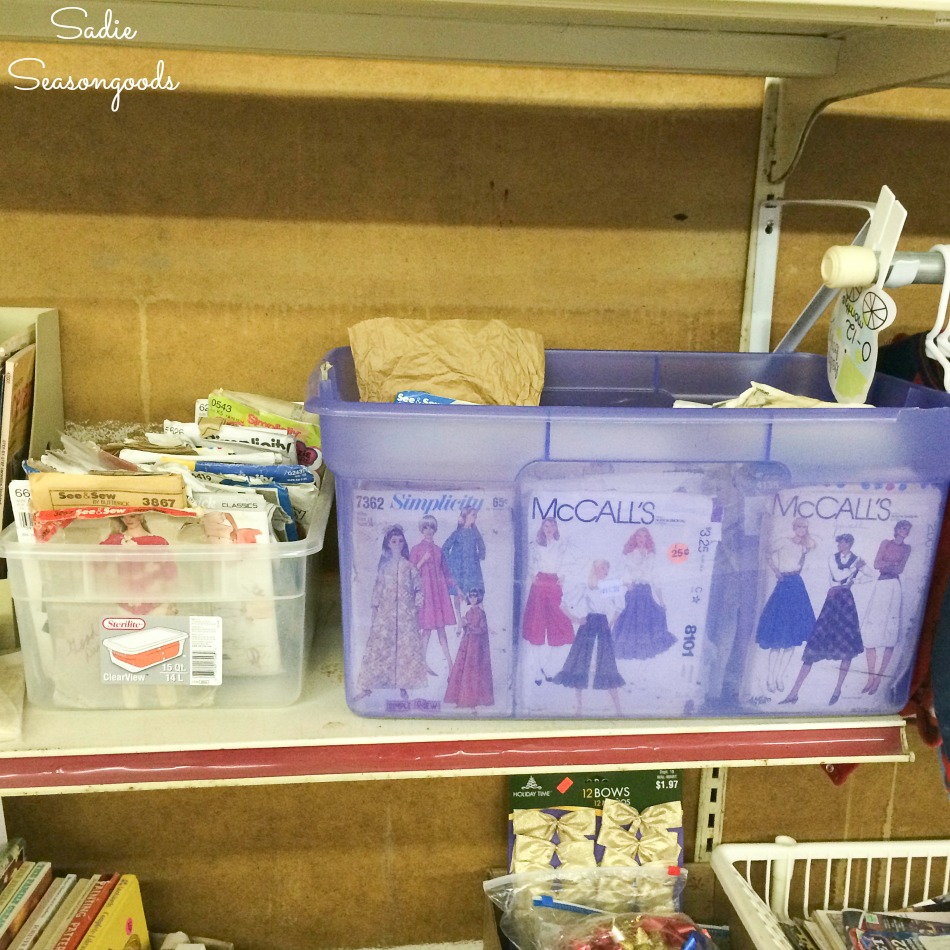 I went through the vintage sewing patterns until I had accumulated the best of the bunch (in my opinion). They were mostly from the 1960s and 1970s and sported retro fashion on the envelopes.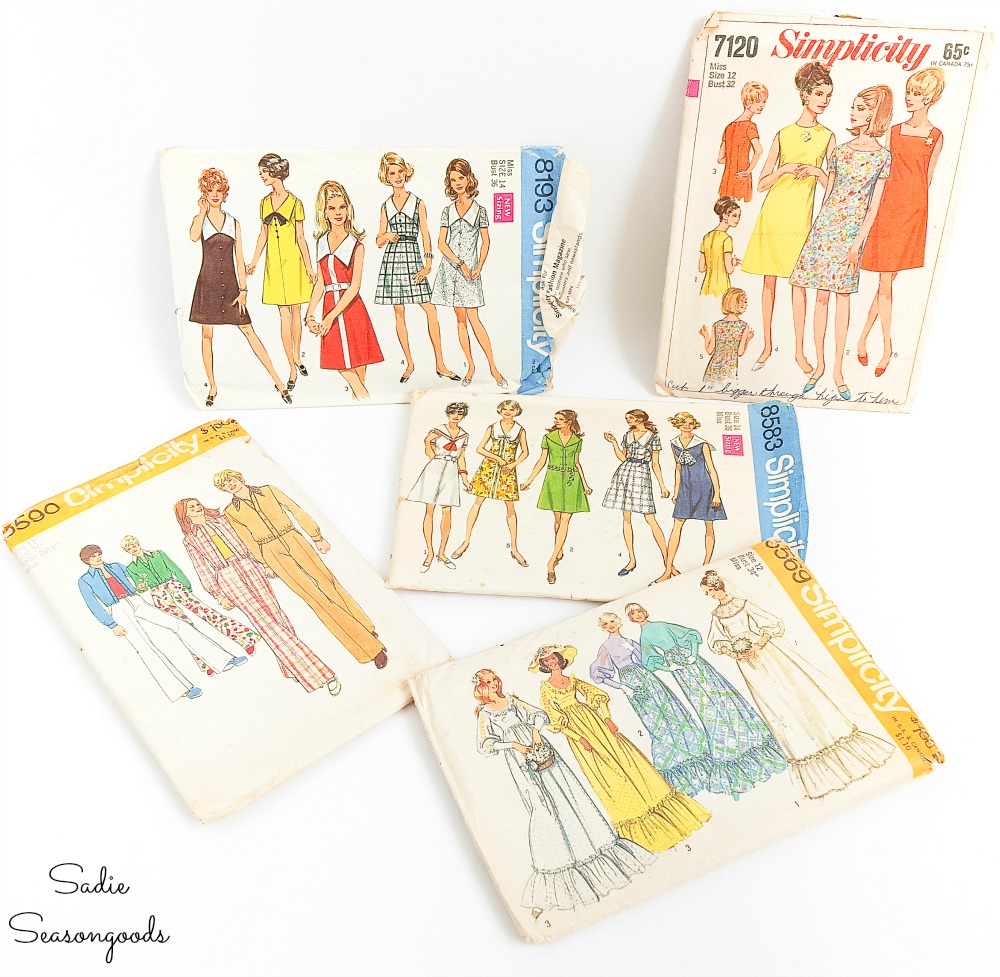 And while I've previously played around with old sewing patterns before, it was usually so that I could upcycle the tissue paper. THIS TIME, it was the artwork on the envelopes that I wanted to use as fashion wall art.
Fashion wall decor with vintage sewing patterns would be perfect for a sewing room or even a walk-in closet. And I would pair the envelopes of the sewing patterns with fabric from vintage sheets!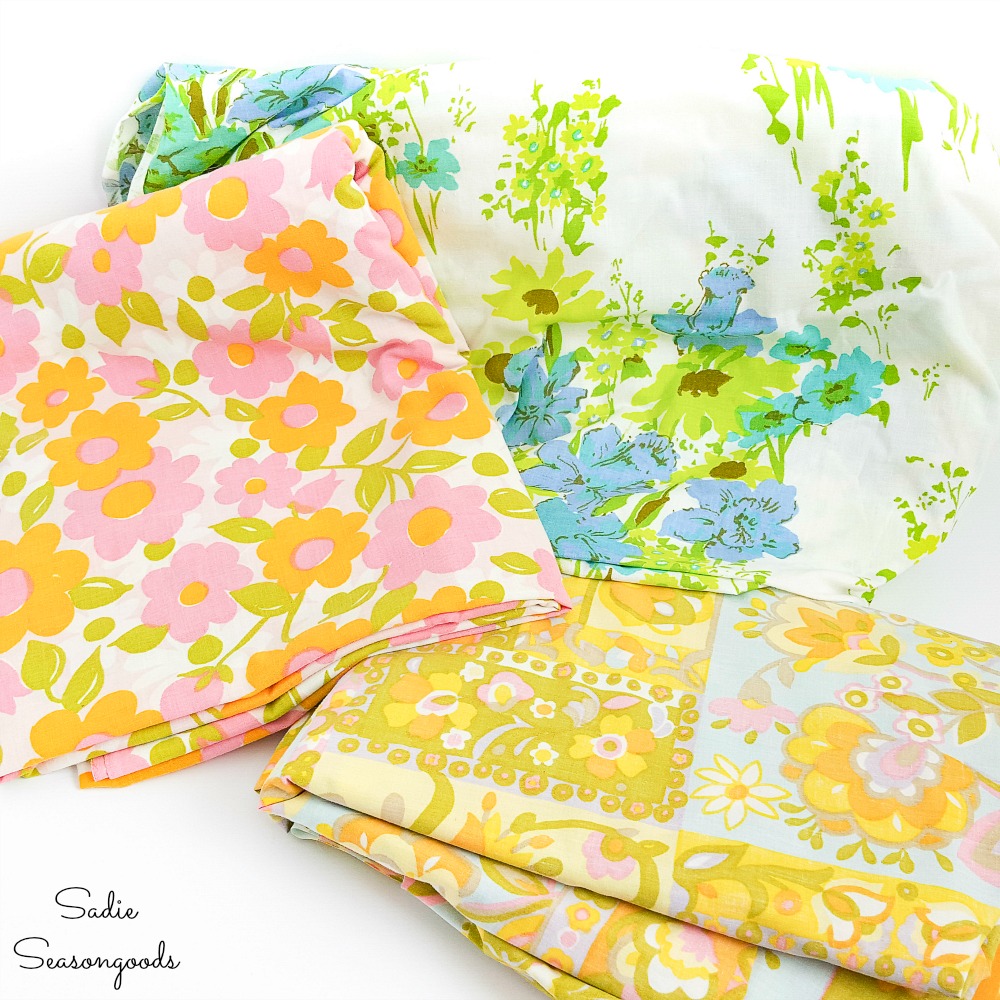 This post contains affiliate links for your crafting convenience. As an Amazon Affiliate, I earn from qualifying purchases. All blue, bold, and underlined text is a clickable link, either to a product or to a related post.
Mounting and Displaying the Vintage Sewing Patterns
With my vintage sewing patterns in hand, I selected some vintage bed sheets that had a "Mod" fashion vibe. I also gathered a couple of inexpensive picture frames from the thrift store.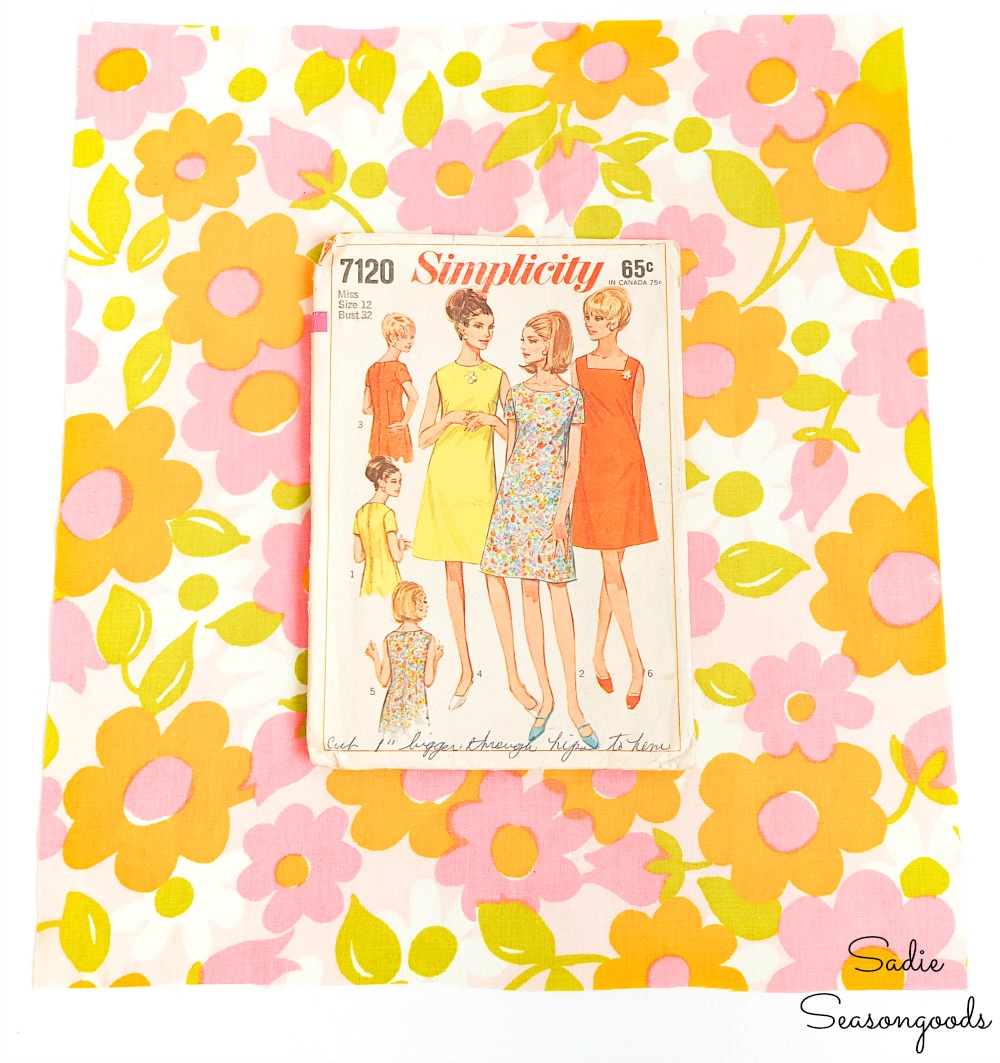 First, I deconstructed a picture frame and set aside the glass and actual frame. Then, I used the cardboard backing as a guide for sizing the fabric that I would need.
From there, I cut out a rectangle of vintage fabric that was approximate 1½" larger than the cardboard insert. Before taking the next steps, I ironed the fabric from the vintage sheet.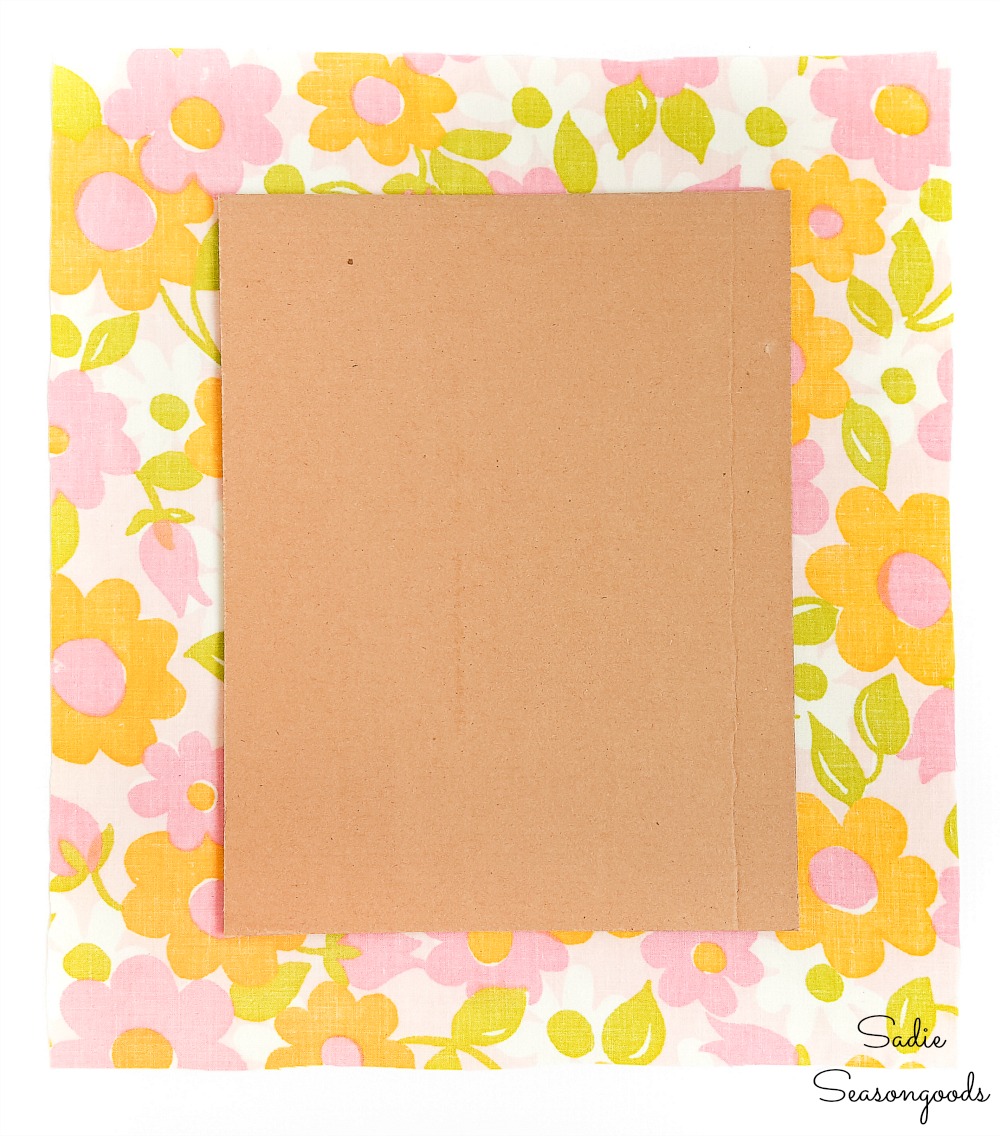 I carefully folded the vintage bed sheet fabric over on one side and sponged on some watered-down Mod Podge to fuse the fabric to the cardboard.
I did that on all four sides, pulling the fabric taut as I went along.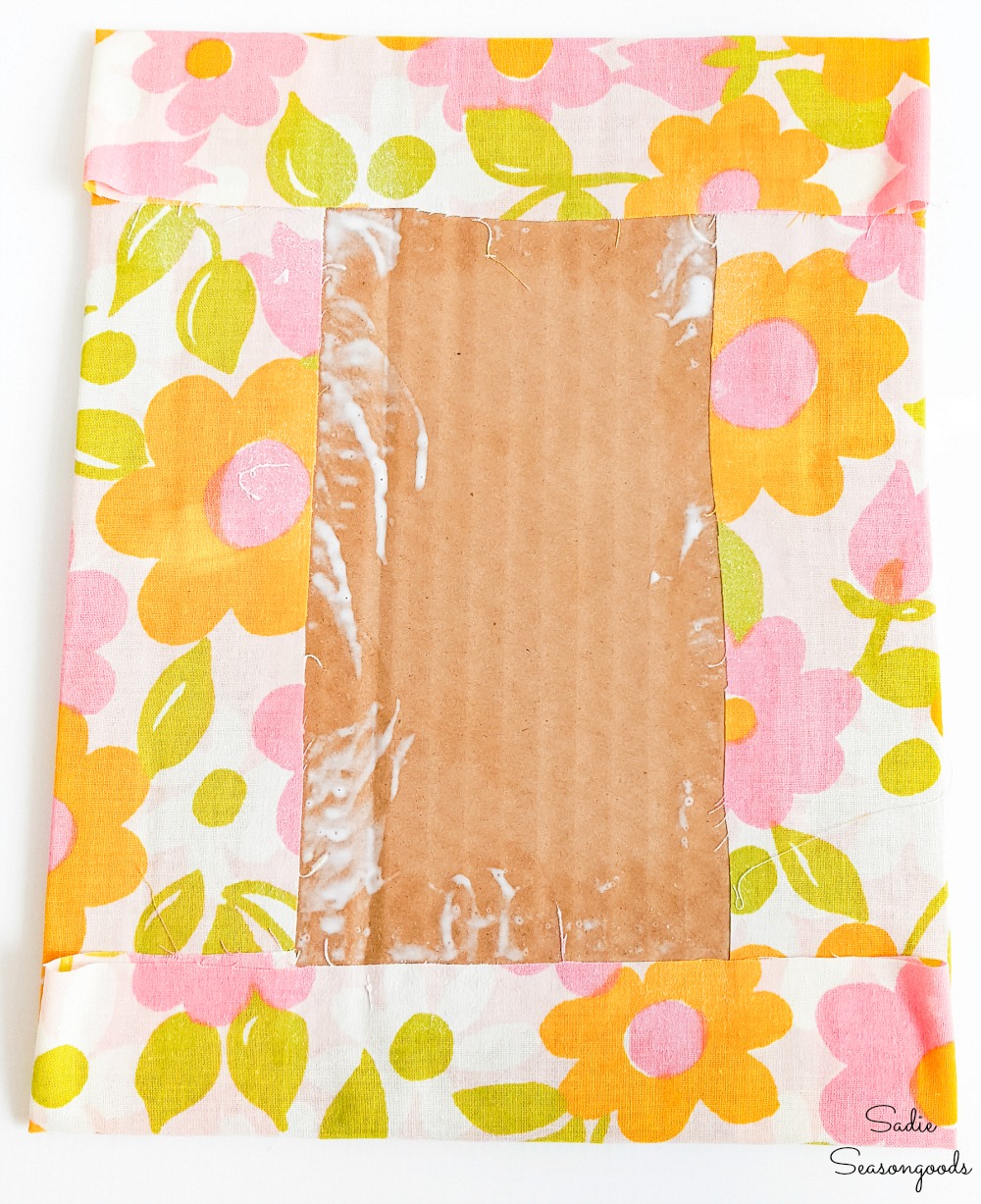 While the Mod Podge dried, I used my iron again on lower heat and carefully used it on each vintage sewing pattern envelope. I knew they wouldn't go totally smooth, but it gently pressed and flattened them.
Then, I used more watered-down Mod Podge to attach the envelopes of the vintage sewing patterns to my fabric-covered cardboard pieces.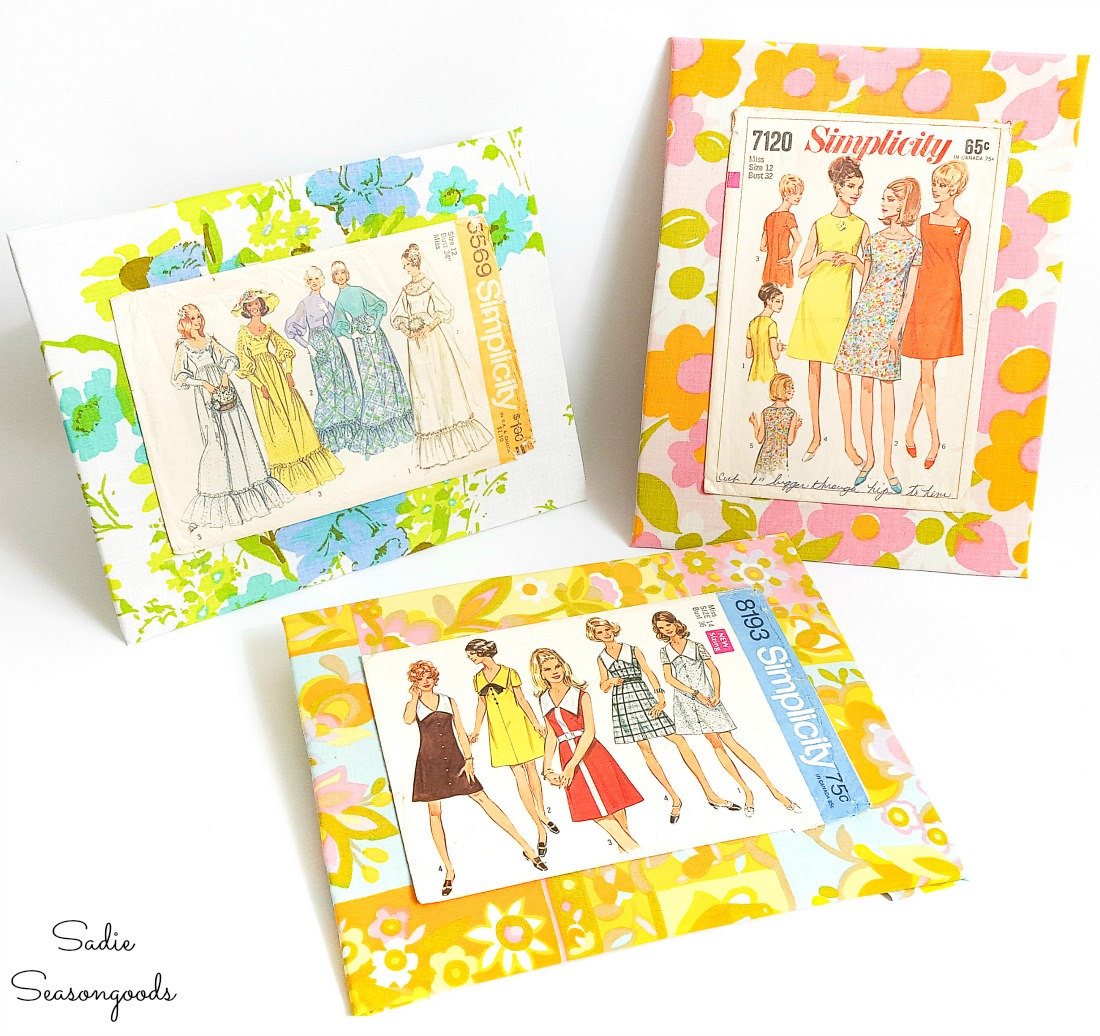 In the meantime, I also cleaned and spray painted the thrift store picture frames. When the paint dried, I was ready to assemble the fashion wall art!
Fashion Wall Art with Vintage Sewing Patterns
Just like that, I had created some fashion wall art that was positively perfect for a sewing room or a walk-in closet.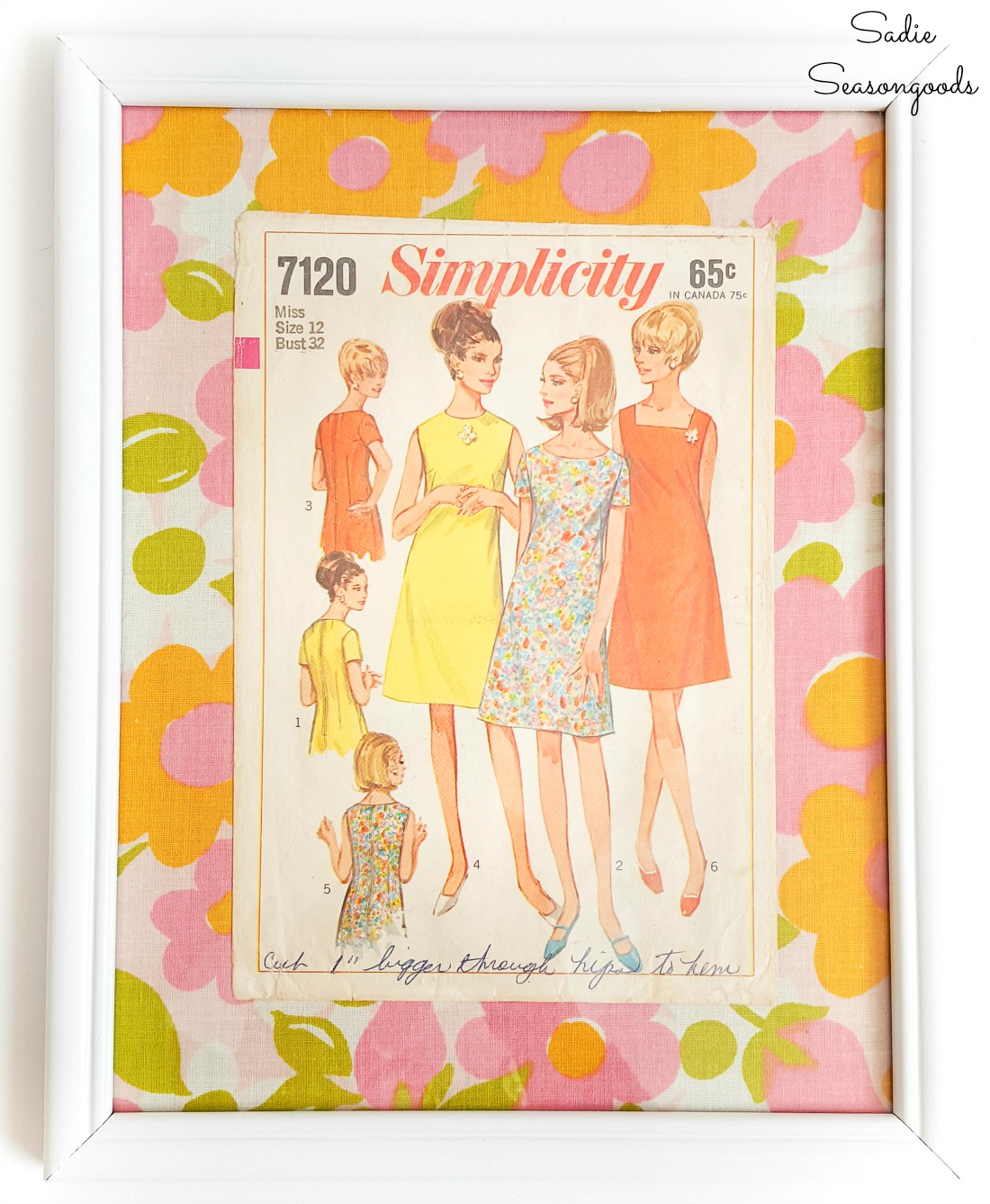 And there's zero waste since I can recycle the pattern tissue paper in a project. I just love a net-zero project, and making framed wall art from old sewing patterns and vintage fabric is a perfect example of that.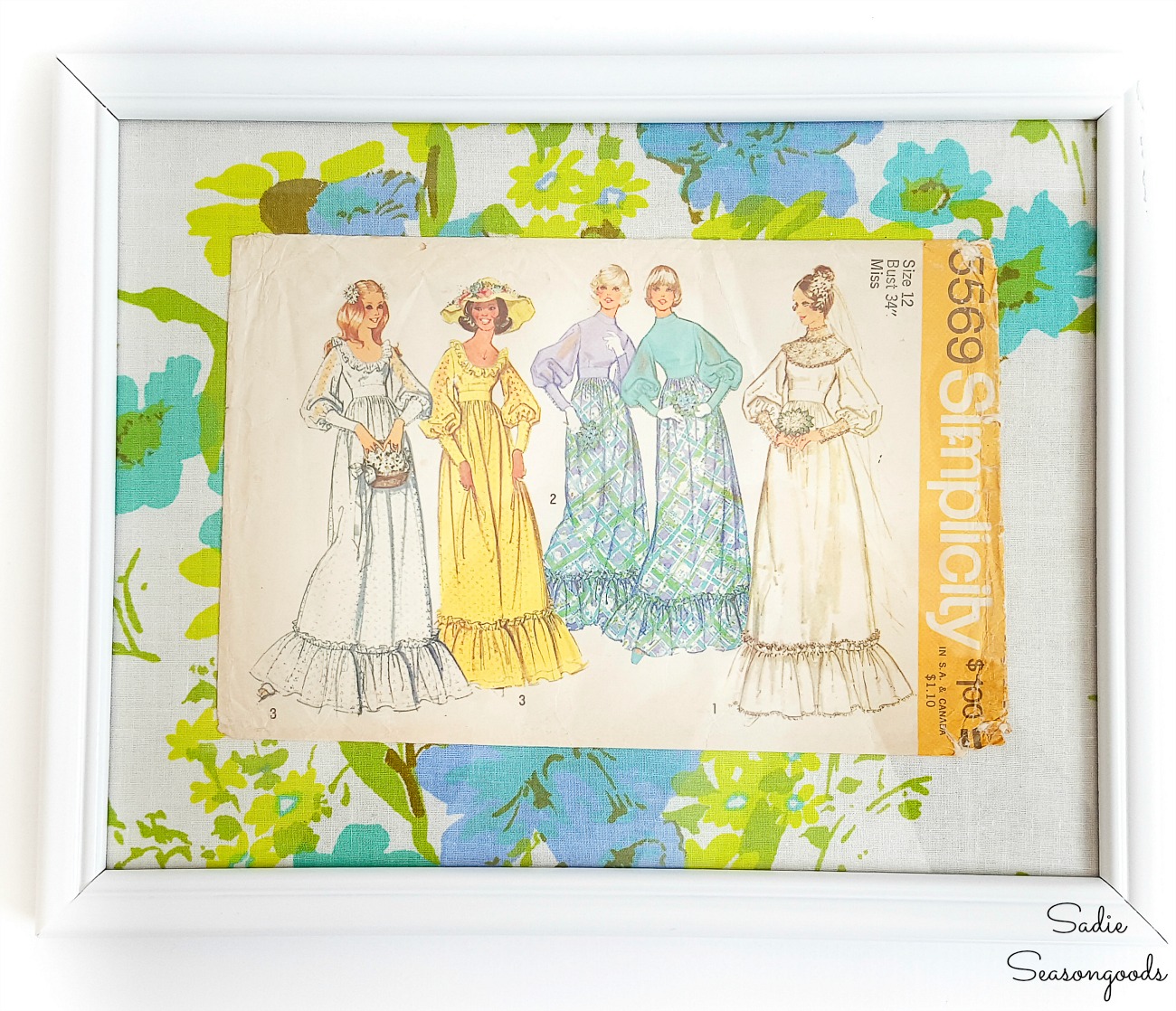 These would also be wonderful as sewing gifts or wall art in a child's room or powder room. Really, any place where fashion wall art would work!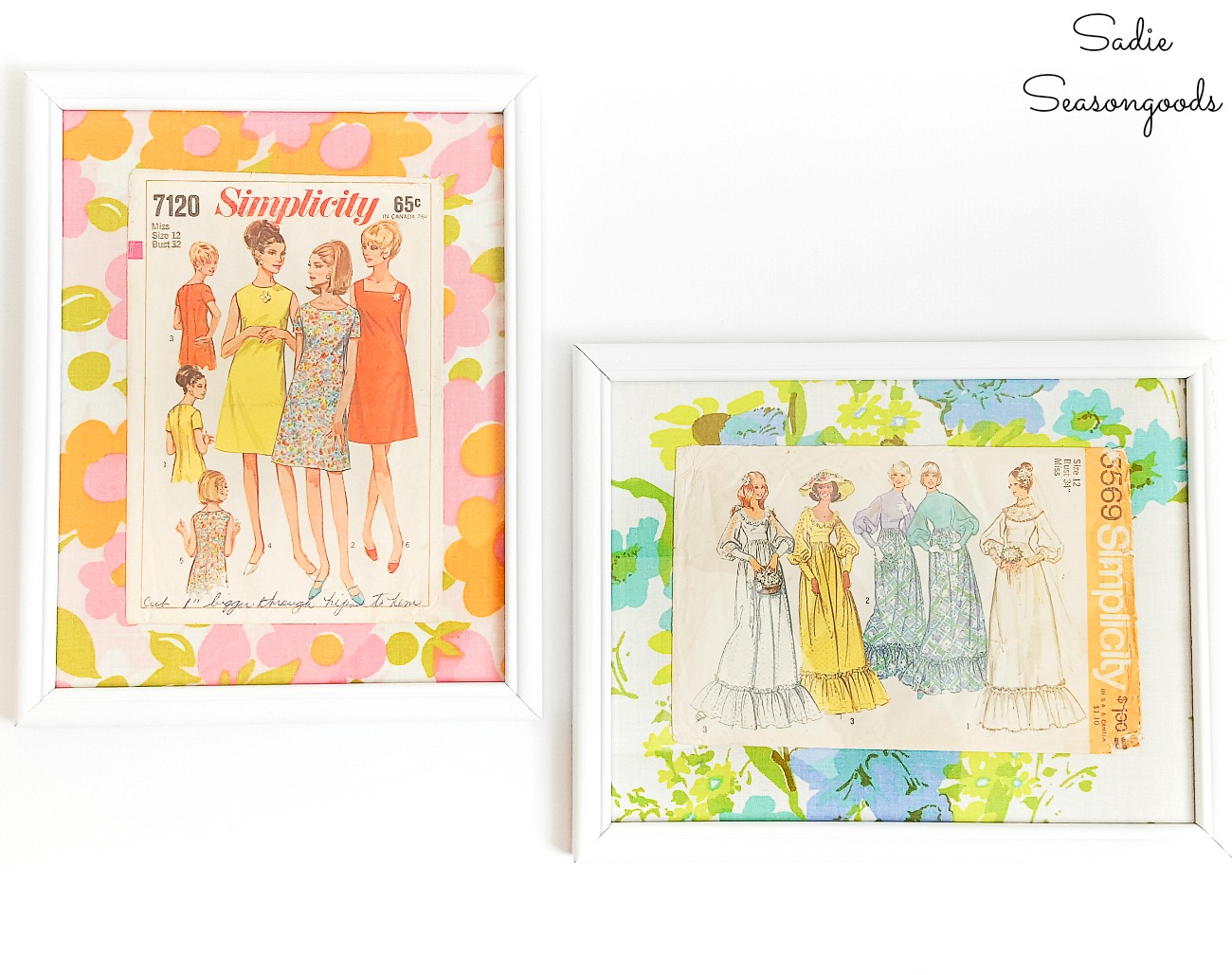 And if you enjoyed this upcycling idea with vintage fabric, then you'll love these braided bracelets from vintage handkerchiefs, too!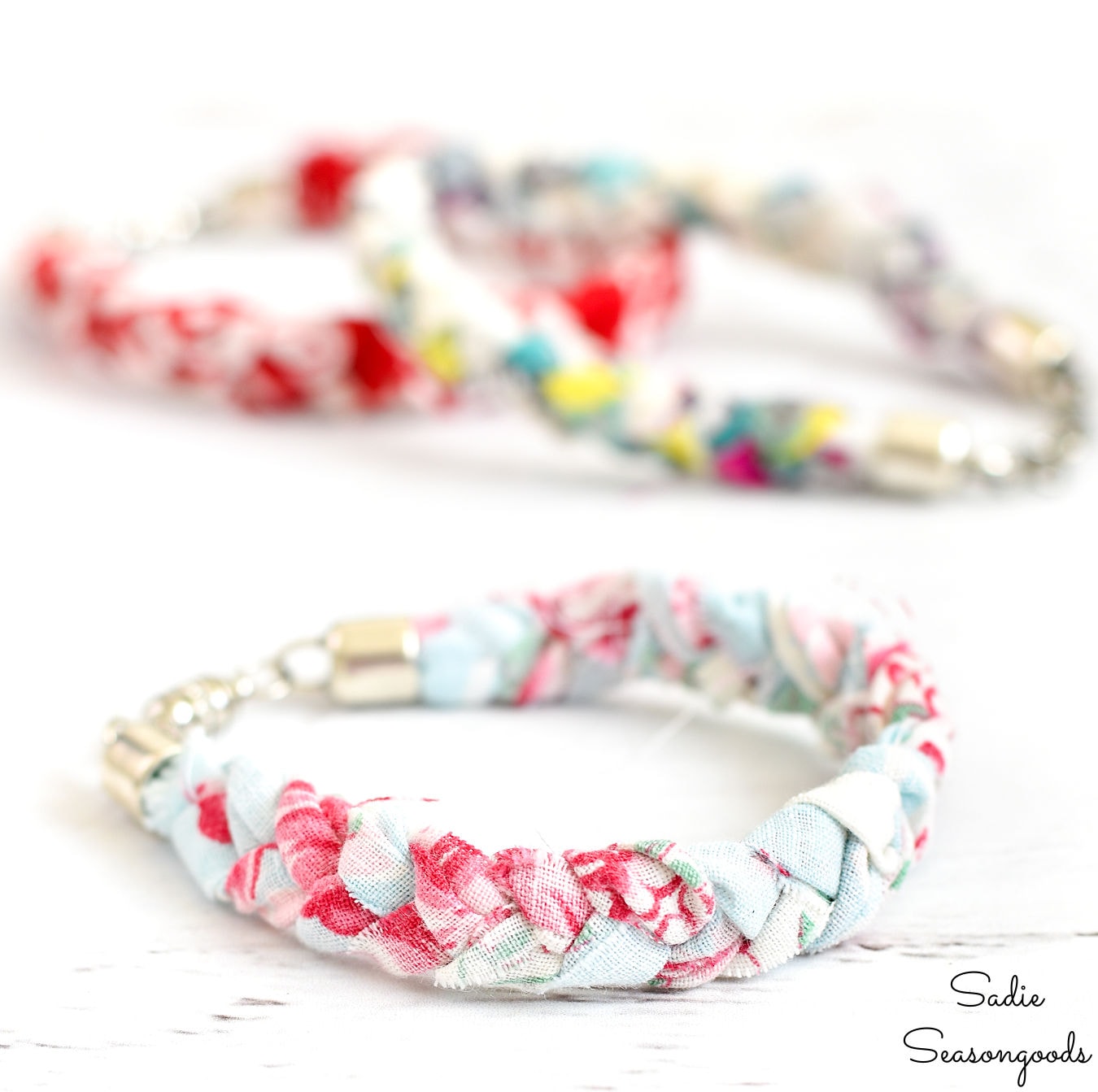 Craft on!
S
Join me on Social Media:

PIN ME!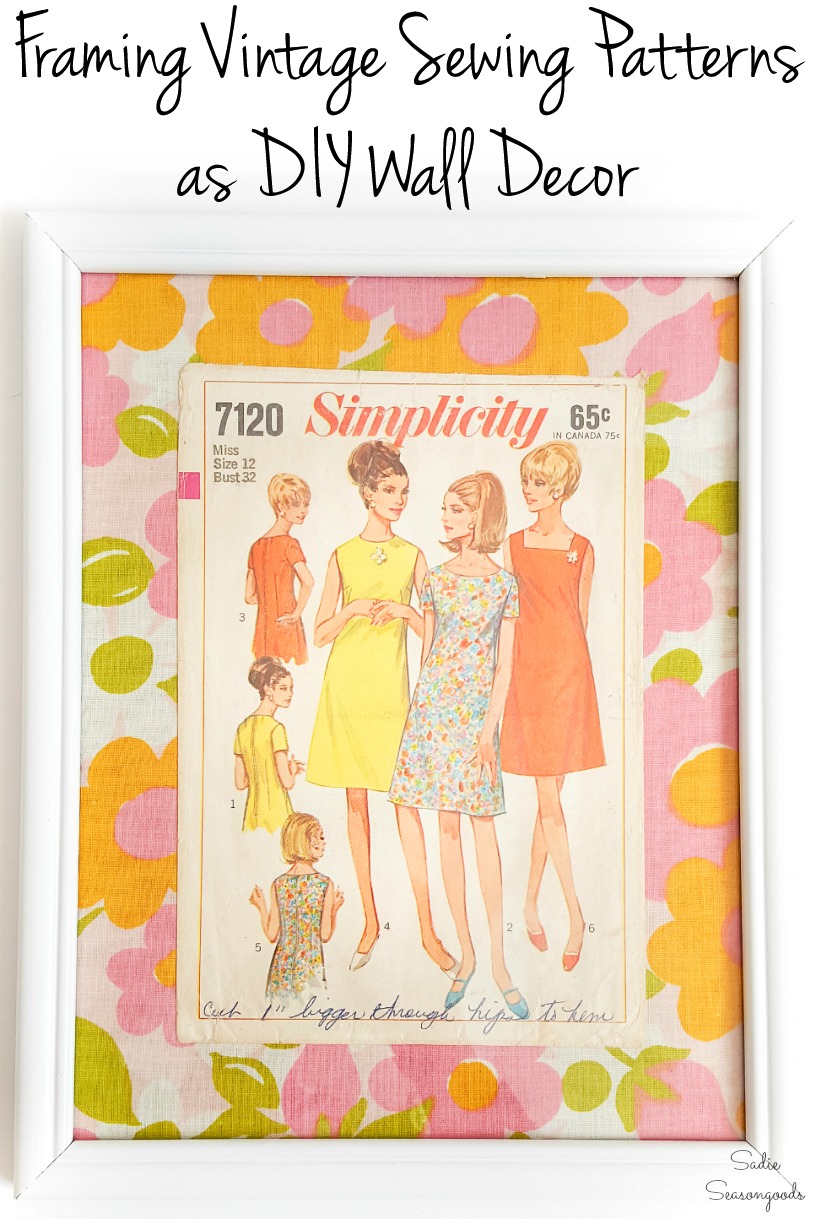 Sarah Ramberg is the owner of Sadie Seasongoods, a website that celebrates all things secondhand. From upcycling ideas and thrifted decor to vintage-centric travel itineraries, Sadie Seasongoods is a one-stop shop for anyone who loves thrifting and approachable repurposing ideas. Sarah is also the author of "Crafting with Flannel" and has been featured in numerous media outlets and magazines.