Back in February, I created a nature craft project post for the Charlotte Region Habitat ReStore blog. As part of that post, I added some sweet gum tree balls to a glass vase that I'd thrifted from the ReStore. But even though it was a winter project, I couldn't help but see the gum tree balls as something else entirely.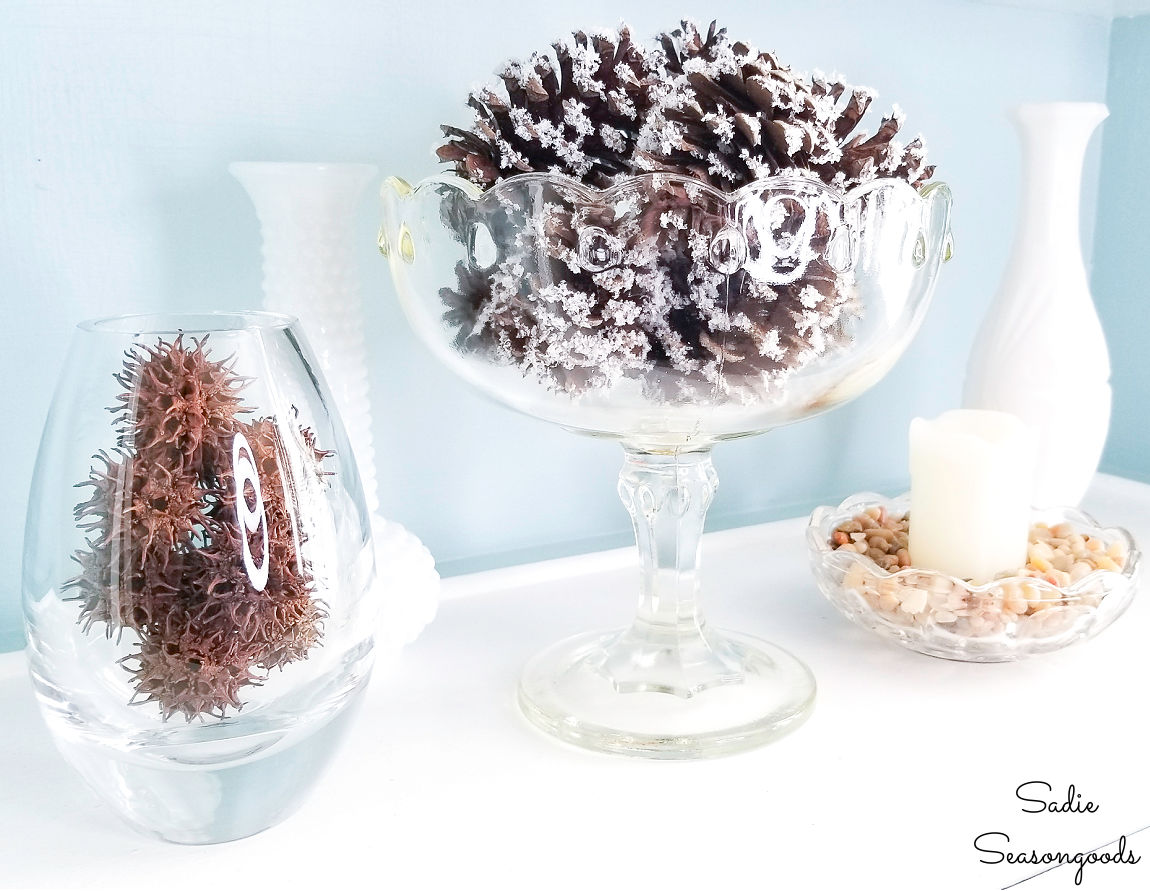 For some reason, the sweet gum balls (as spiky as they were) reminded me of chive blossoms. We used to grow some chives in a garden at my childhood home, and I always, always loved their poofy purple flowers.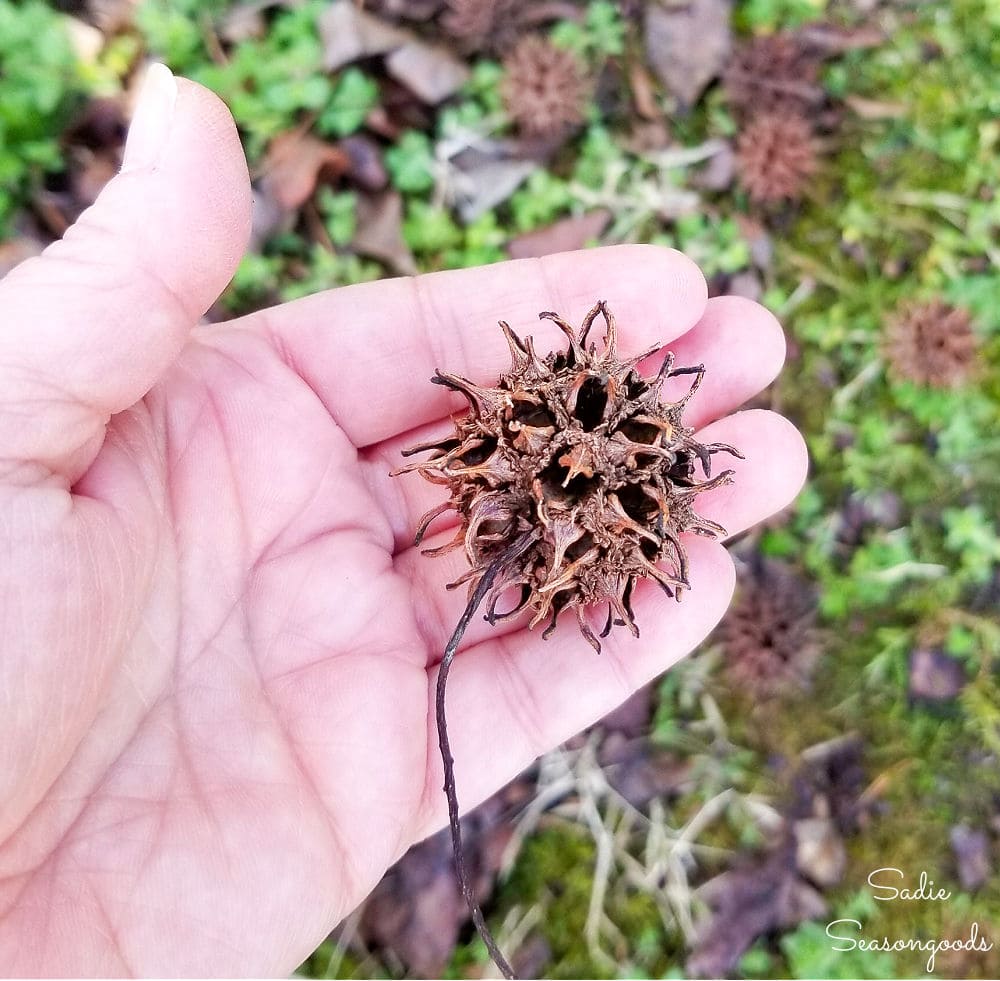 Not familiar with what chive blossoms look like? There's a great inspiration photo in this recipe blog post.
So, I headed back into our current yard and gathered a few more sweet gum balls. Nature crafts aren't normally what I do, but it seemed like a fun experiment to try.
This post contains affiliate links for your crafting convenience. As an Amazon Affiliate, I earn from qualifying purchases. All blue, bold, and underlined text is a clickable link, either to a product or to a related post.
Painting the Sweet Gum Tree Balls
First, in addition to a handful of gum tree balls, I also grabbed a pack of bamboo skewers from the grocery store. These would become my stems, or "chives", as the case may be.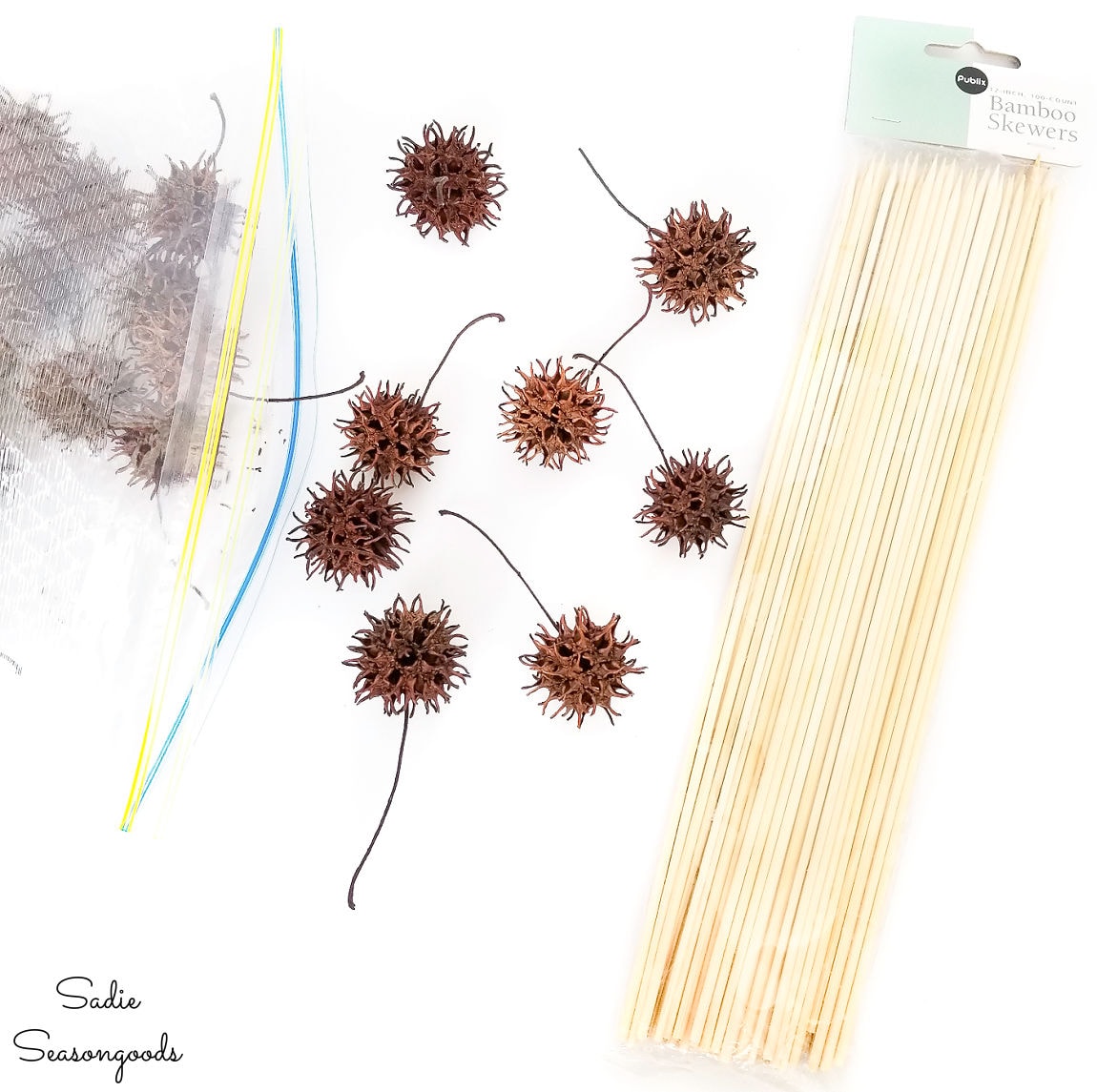 Don't have access to a sweet gum tree? You can buy the seed pods on Etsy for pretty cheap!
I also assembled some other supplies, such as a few shades of pink-purple paint; brushes (if I needed them- I wasn't sure yet); and a tin can full of dried beans (more on that later).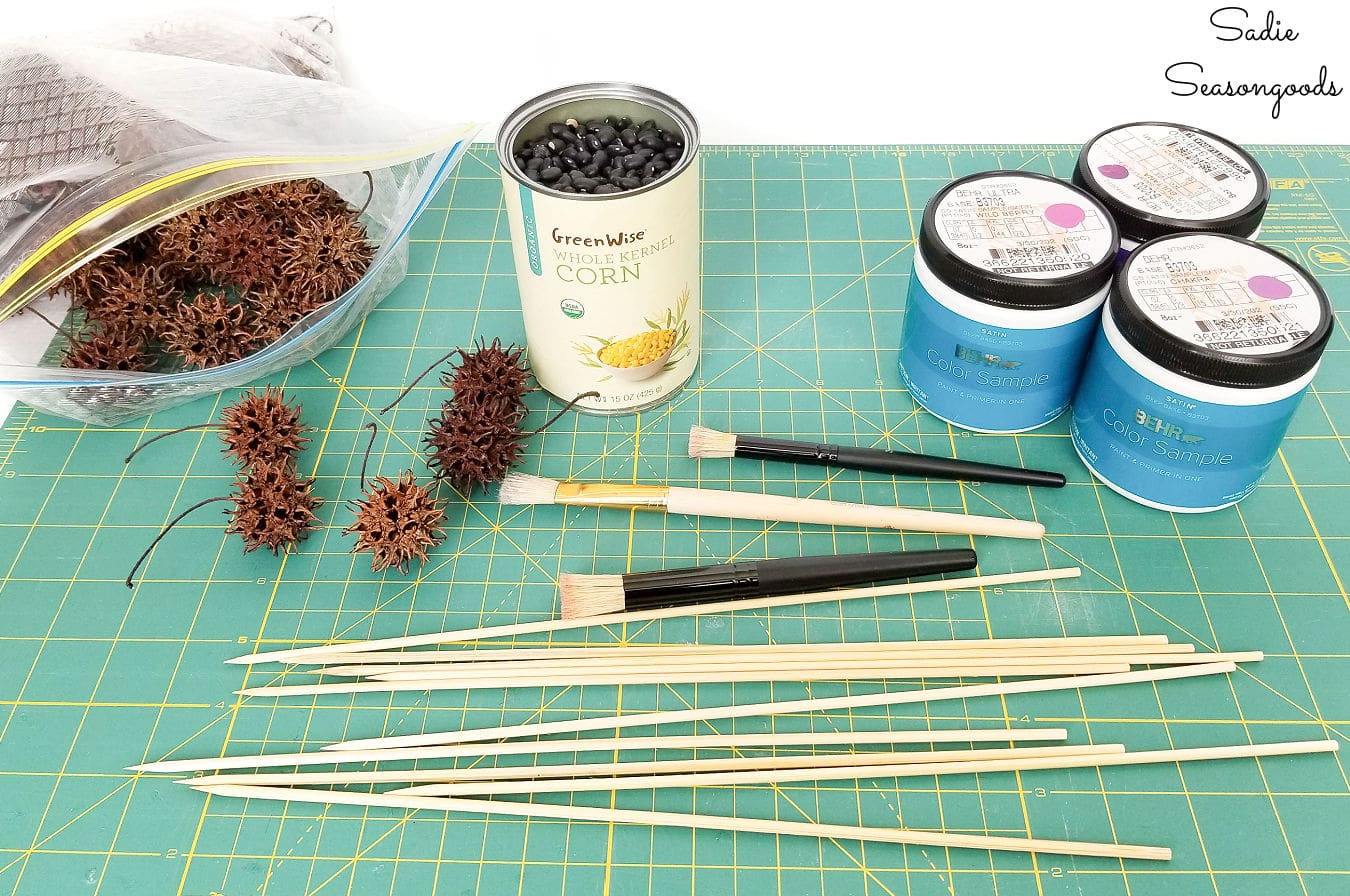 The best way to paint the balls was to dunk them in the paint. Hallelujah for latex paint sample bottles with wide openings!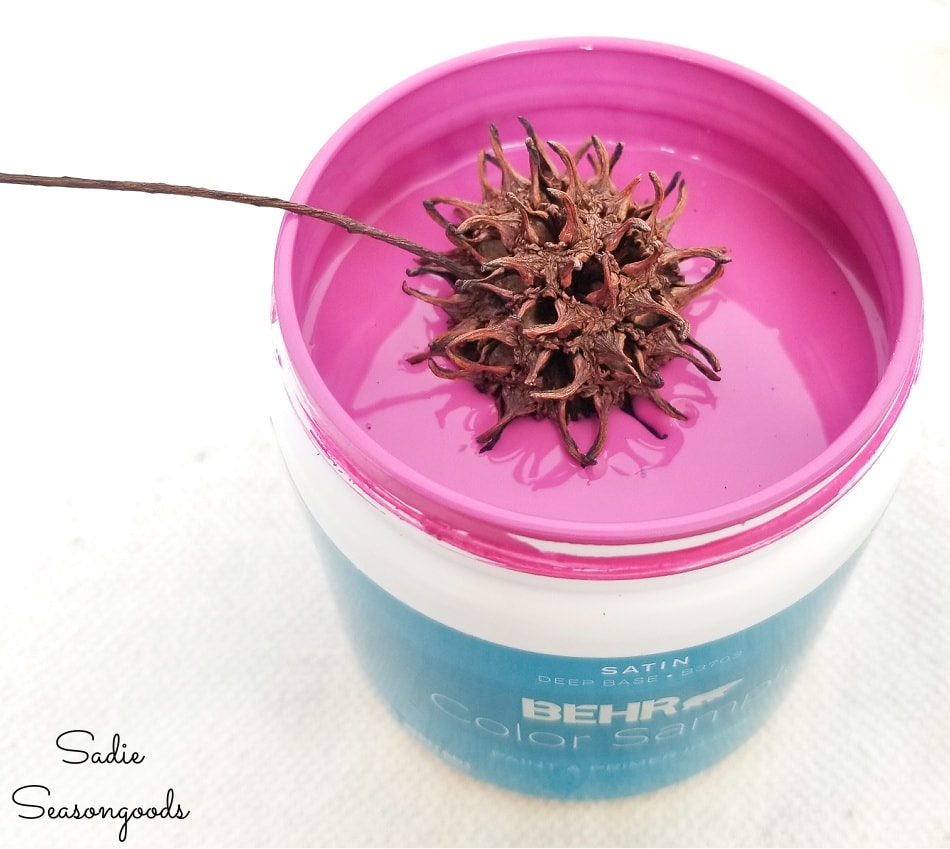 I selected sweet gum balls with their stems still attached so that I had something to hold onto while dunking.
Then, dunk I did! I immersed a gum tree ball into the paint and pulled it up quickly. I held it over the paint sample to let as much excess paint flow out as possible.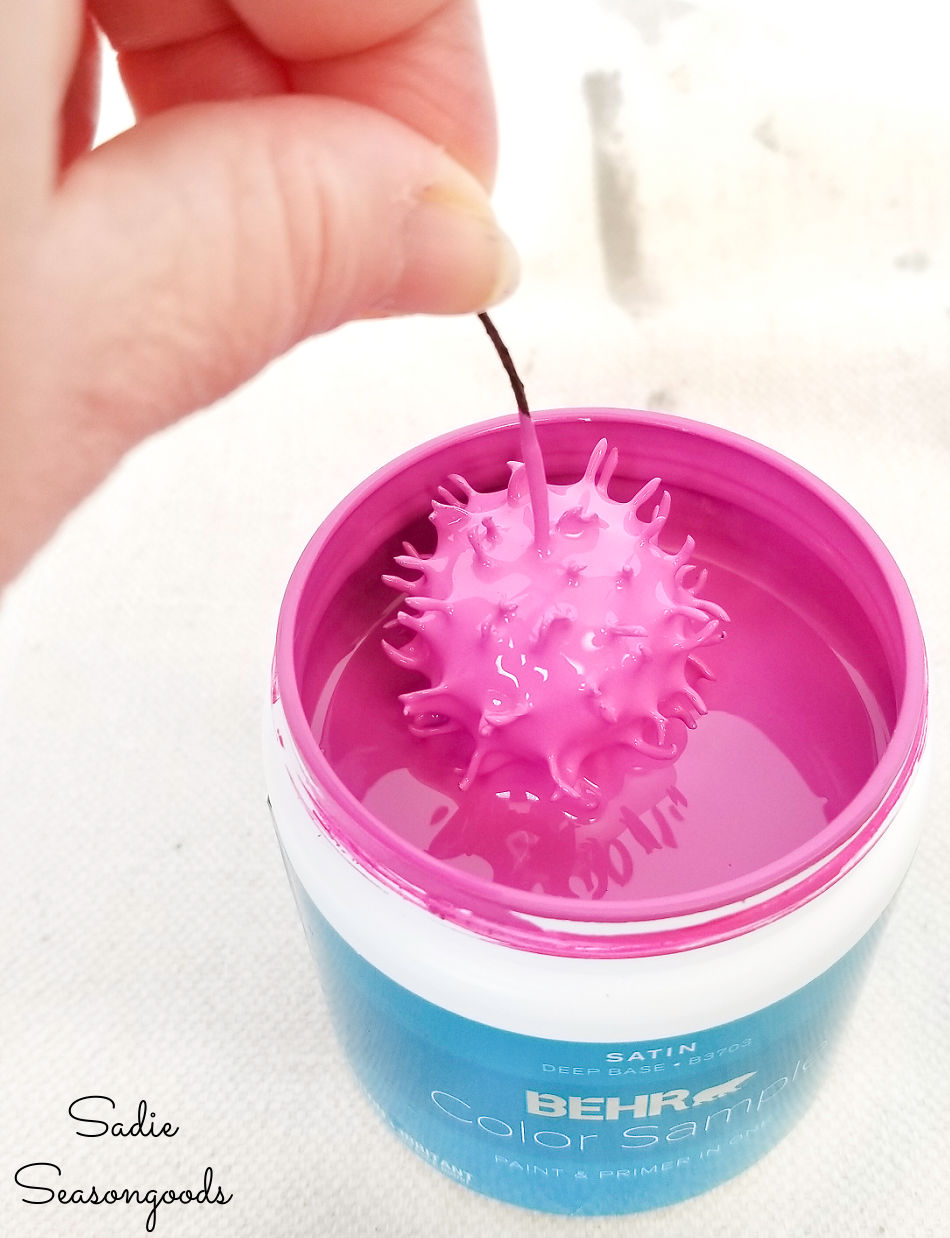 Next, I simply placed it on a piece of parchment paper to begin to dry. I did this over and over again until I had an entire set of "chive blossoms".
Here they are on a fresh paper towel after drying for a bit.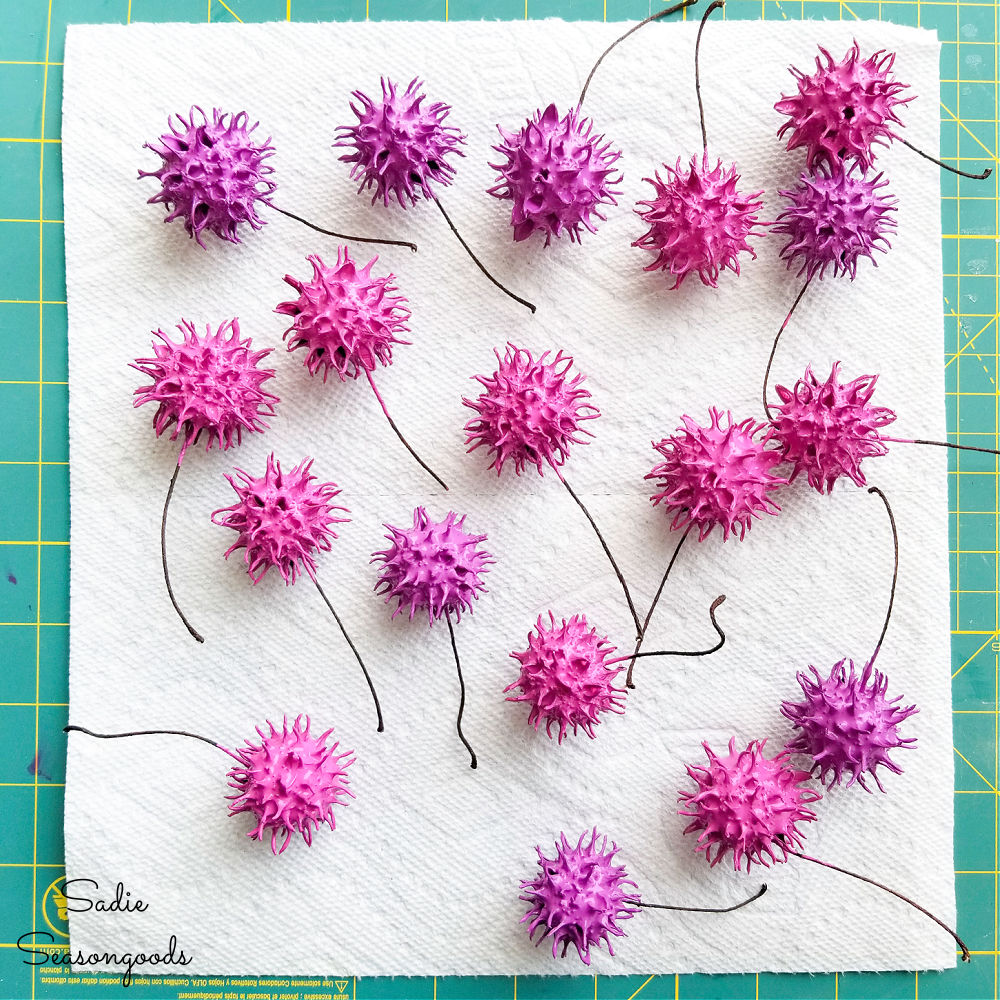 As the sweet gum balls dried, I turned them periodically to keep paint from building up on any one side. They took approximately two days to fully dry.
Creating Chive Blossoms with Sweet Gum Balls
Next, I turned my attention to the bamboo skewers. THIS is where the can(s) of dried beans came in handy.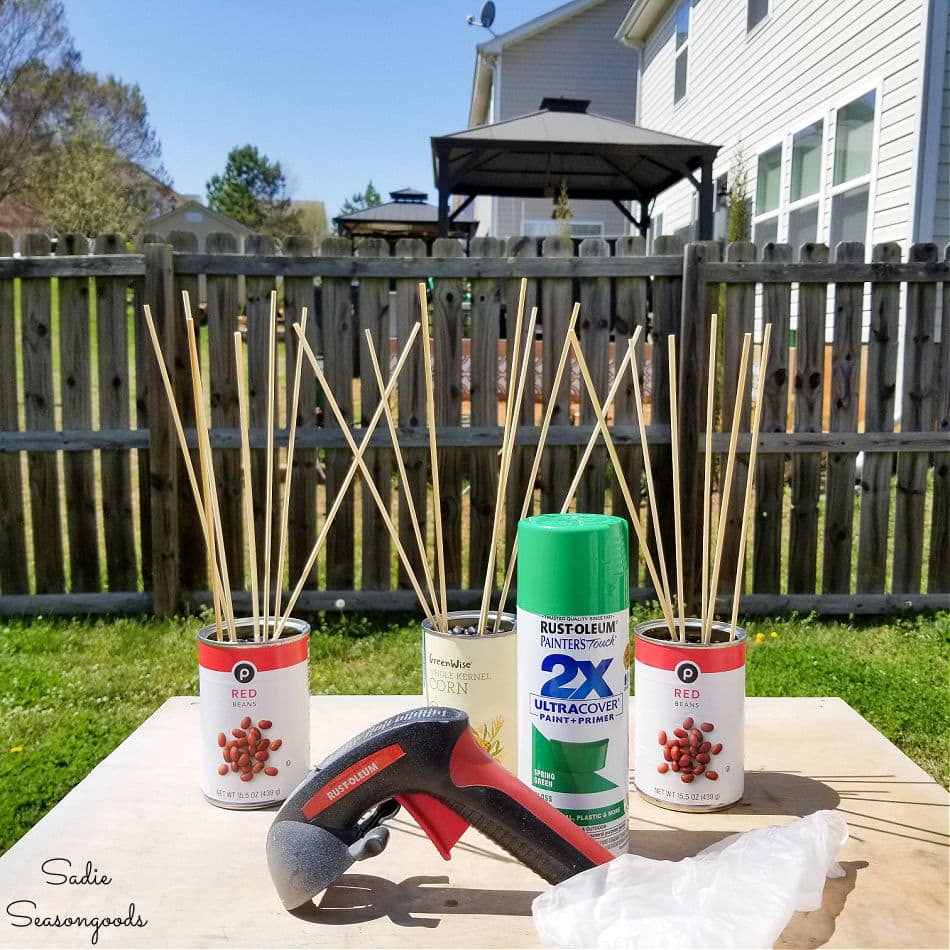 I used them to hold the skewers in place during the spray painting process!
Wearing a glove, I held the skewers as I painted them. Then, I stuck the unpainted portion (where I held it) in the beans to dry!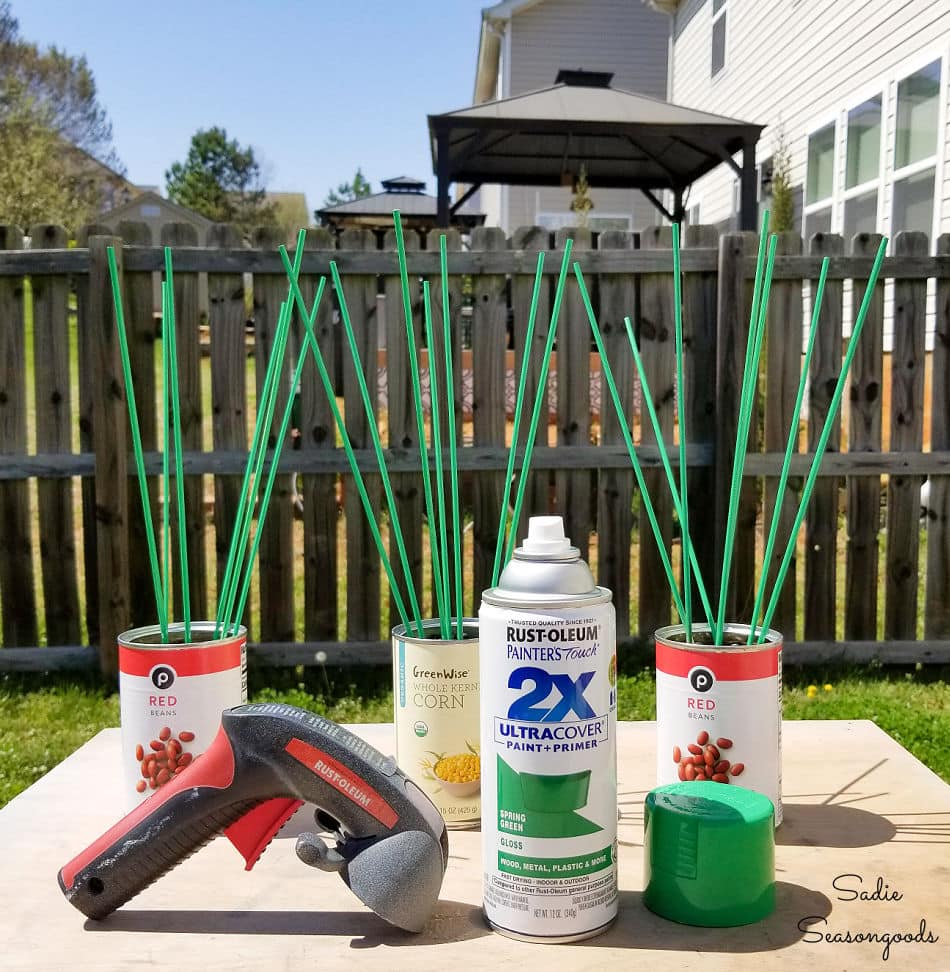 After the first part dried, I flipped the skewers and painted the other end. Those cans of beans worked like a charm!
Finally, I had all my components for creating chive blossoms from the sweet gum tree balls!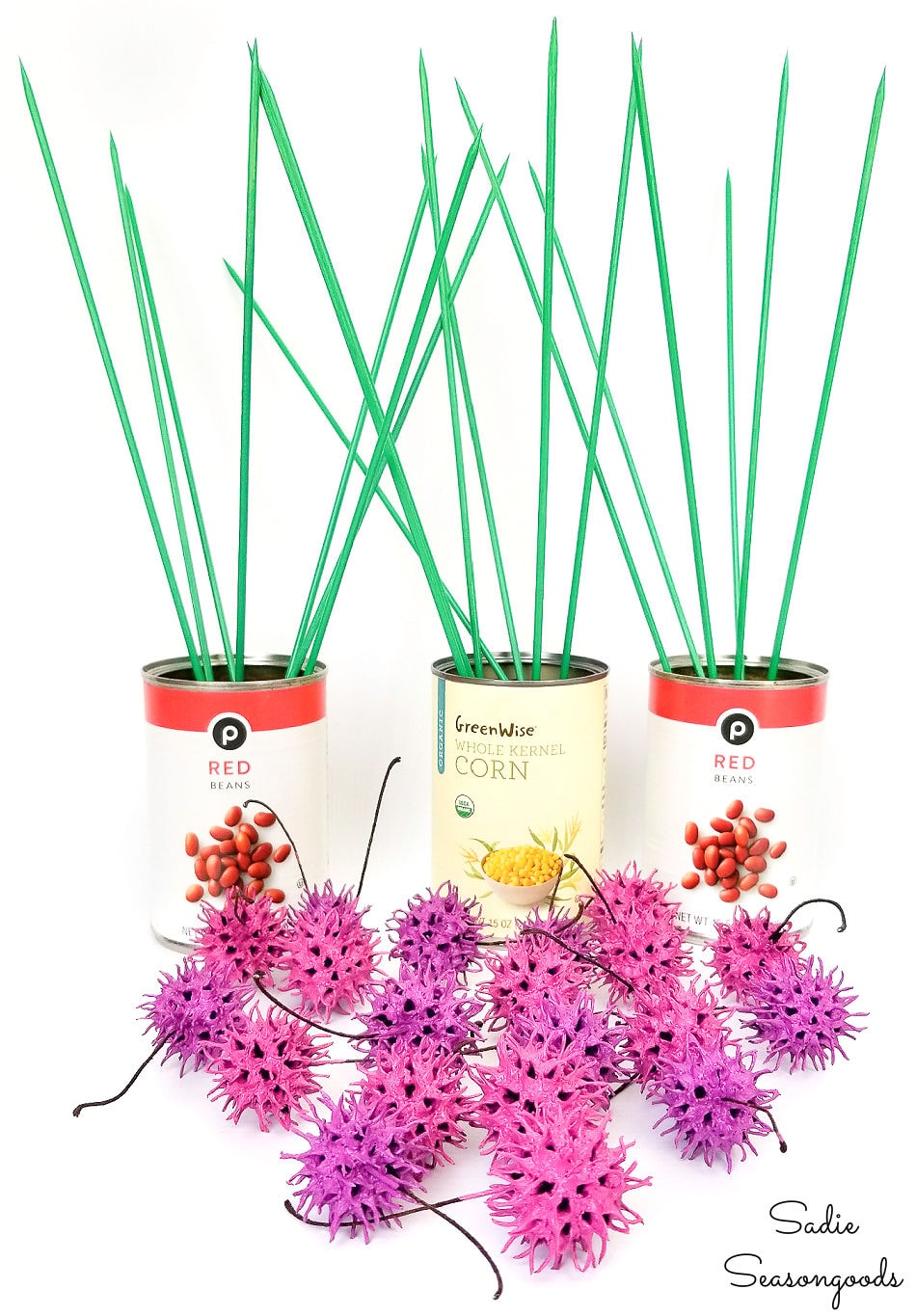 First, I snipped off the stems of the gum tree balls with craft scissors. Then, I used pruning shears to cut my skewers down to size to fit the vase I planned on using.
Yes, I could have/should have done this before painting the skewers, but oh well!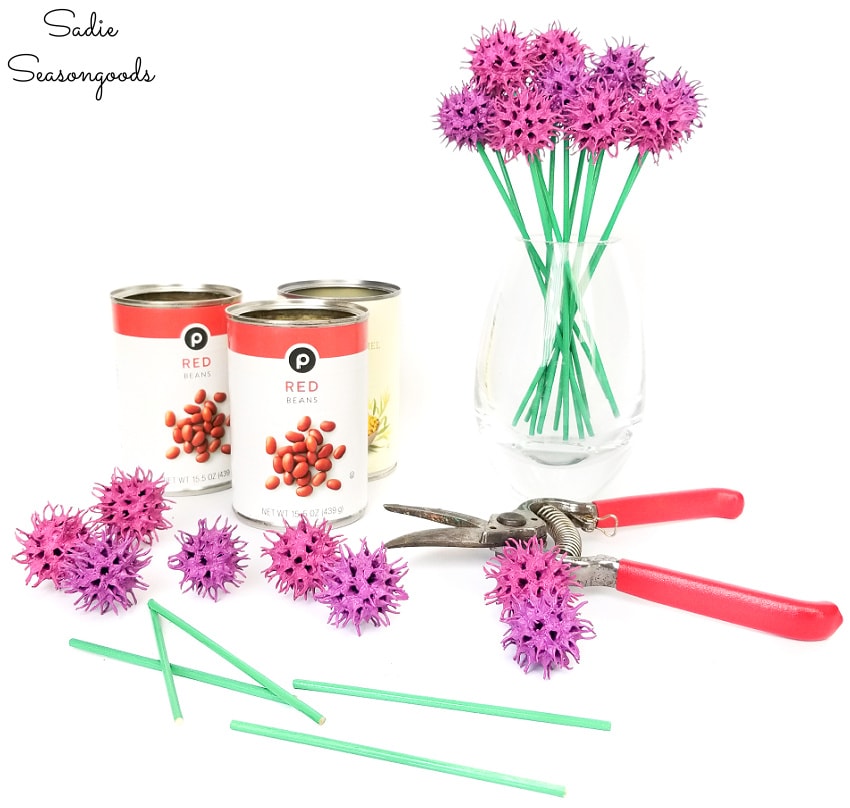 Lastly, I fitted each stem to a sweet gum tree ball and used a drop of super glue to hold everything in place!
Chive Blossoms from Sweet Gum Tree Balls
And this is what I ended up with. HOW FUN IS THAT? Chive blossoms from sweet gum tree balls!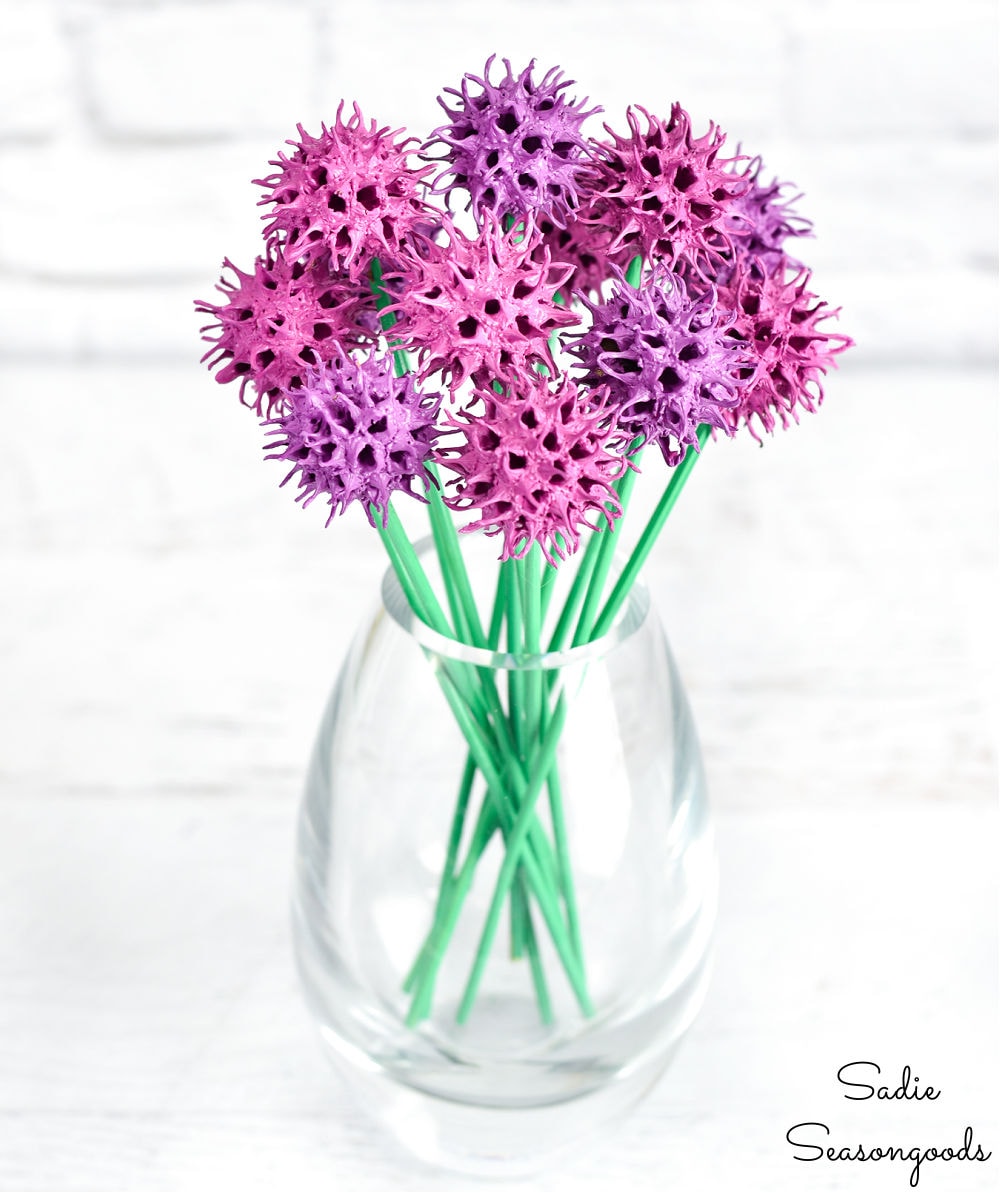 As you can see, I used two similar shades of paint, which I think made it look even more realistic. The pinker paint is Wild Berry by Behr and the purple paint is Chakra by Behr.
I just LOVE how they turned out. And it makes me want to go forage for some actual chive blossoms to use in cooking.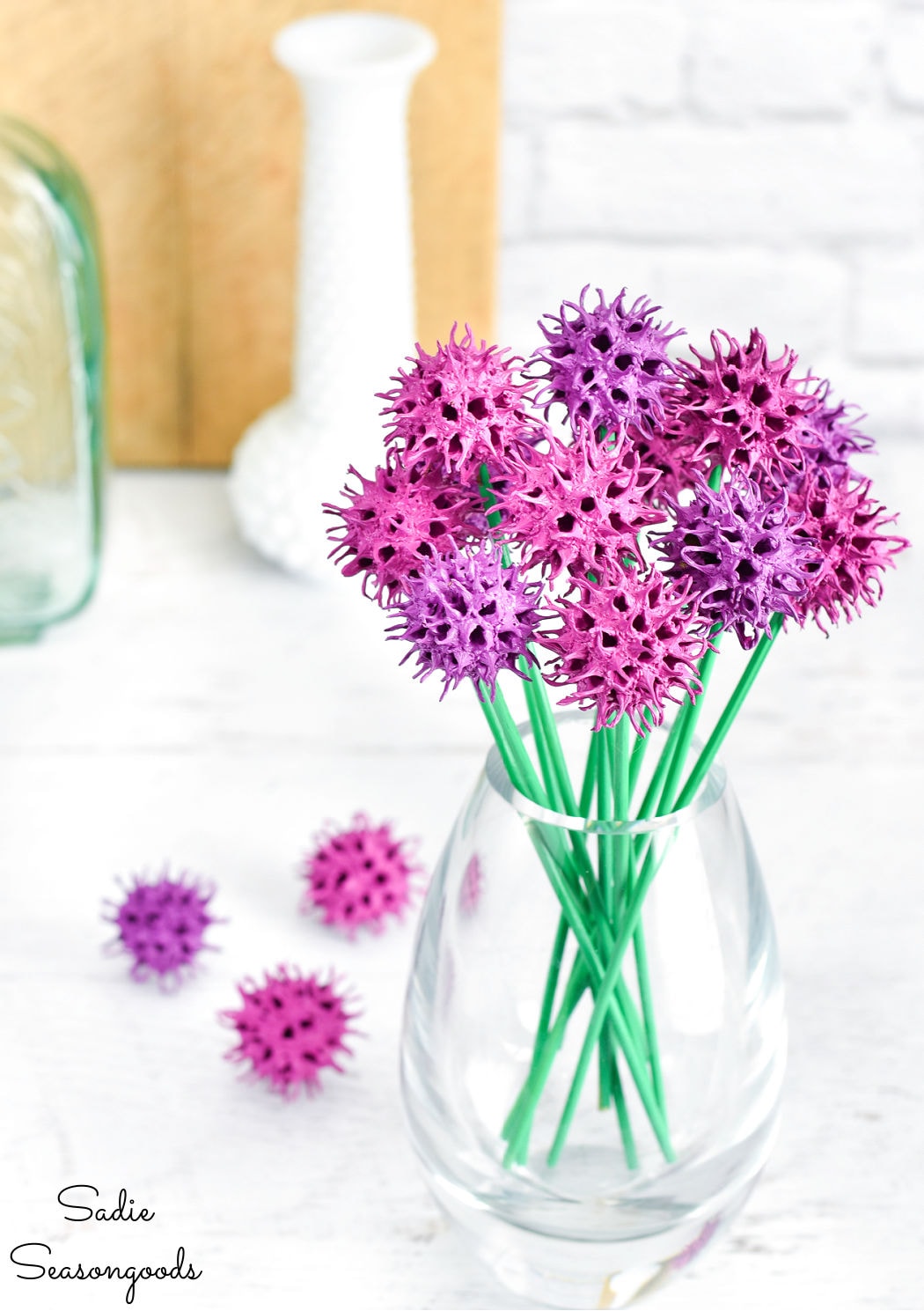 And yes, I even used the same vase that held the unpainted sweet gum tree balls in my Habitat ReStore blog post!
I hope you enjoyed this brief departure from my typical upcycling project! It was fun to transform something from the yard into something pretty for the house.
If you enjoyed this upcycling idea for chive blossoms from sweet gum tree balls, then you may also be interested in how I upcycled these cheese shakers, too.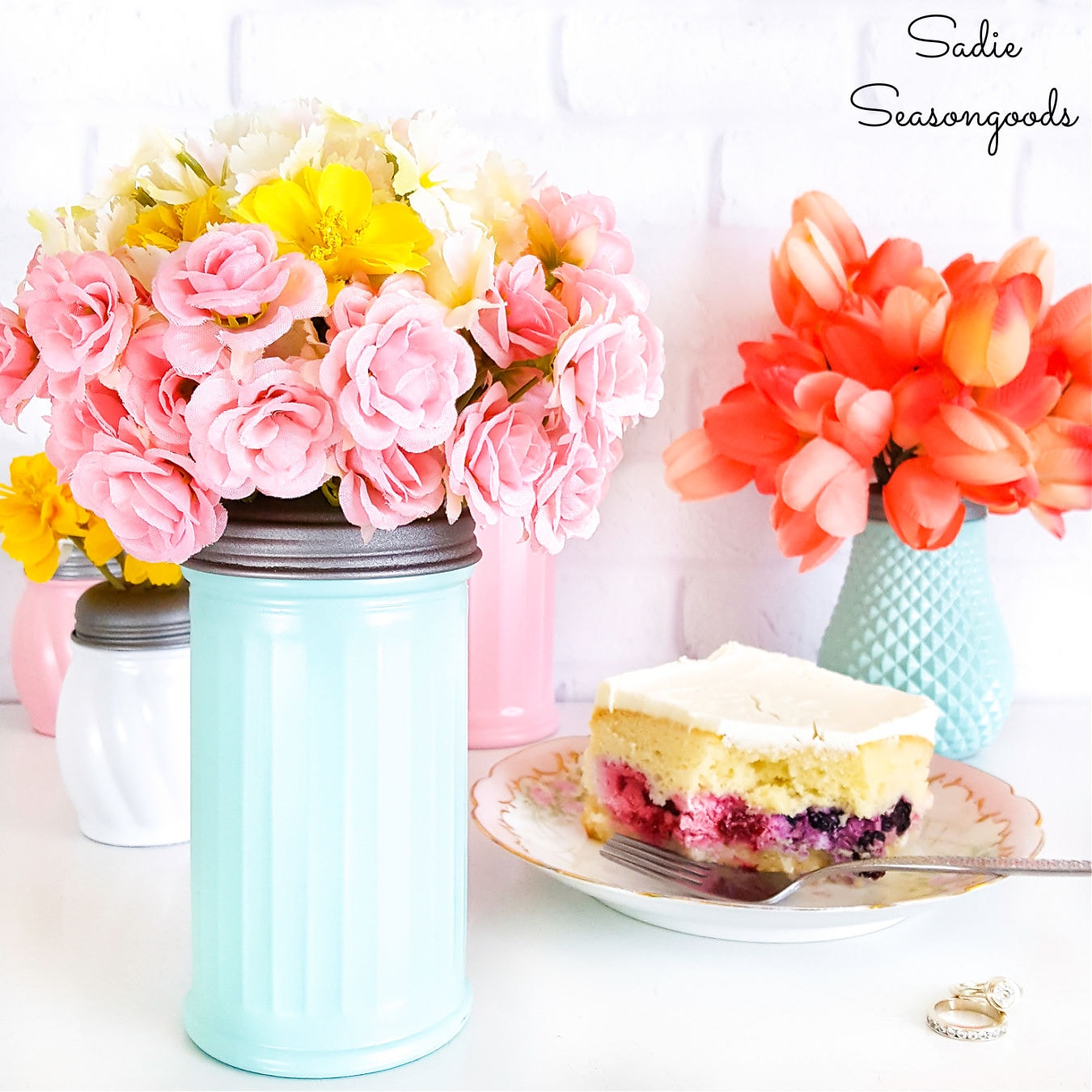 And for even more nature craft ideas, please check out this post for some au natural inspiration!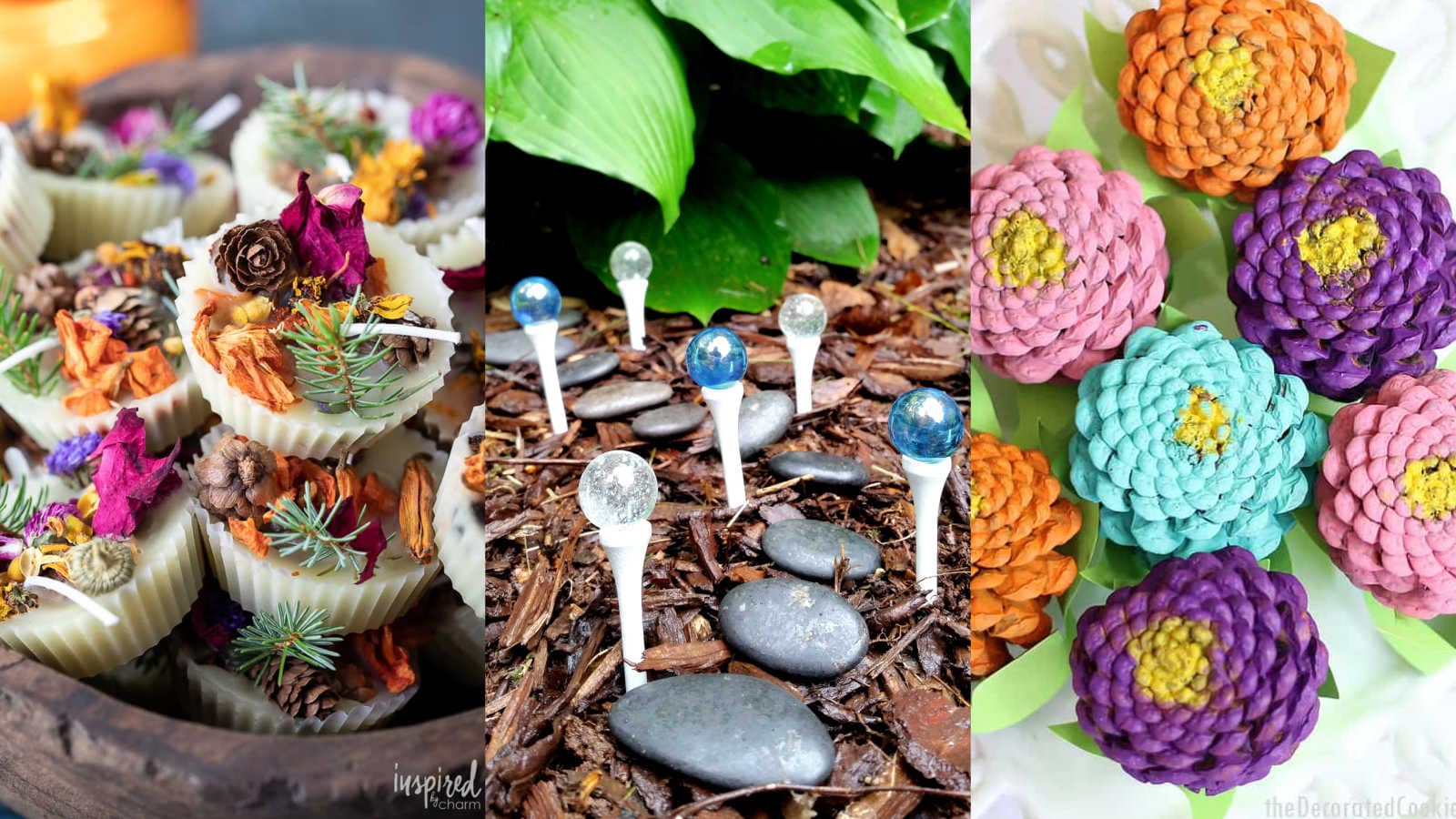 Craft on!
S
Want to be notified when I publish my next upcycling project tutorial?
Subscribe to Blog via Email
Join me on Social Media:

PIN ME!
Sarah Ramberg is the owner of Sadie Seasongoods, a website that celebrates all things secondhand. From upcycling ideas and thrifted decor to vintage-centric travel itineraries, Sadie Seasongoods is a one-stop shop for anyone who loves thrifting and approachable repurposing ideas. Sarah is also the author of "Crafting with Flannel" and has been featured in numerous media outlets and magazines.