If you are looking for ways to reduce waste (like me), then this idea might be for you! I love using my antique stoneware bowls, but because they don't have lids, I end up using foil or plastic wrap to cover them. So, I decided to make some reusable bowl covers for a recent Independence Day party.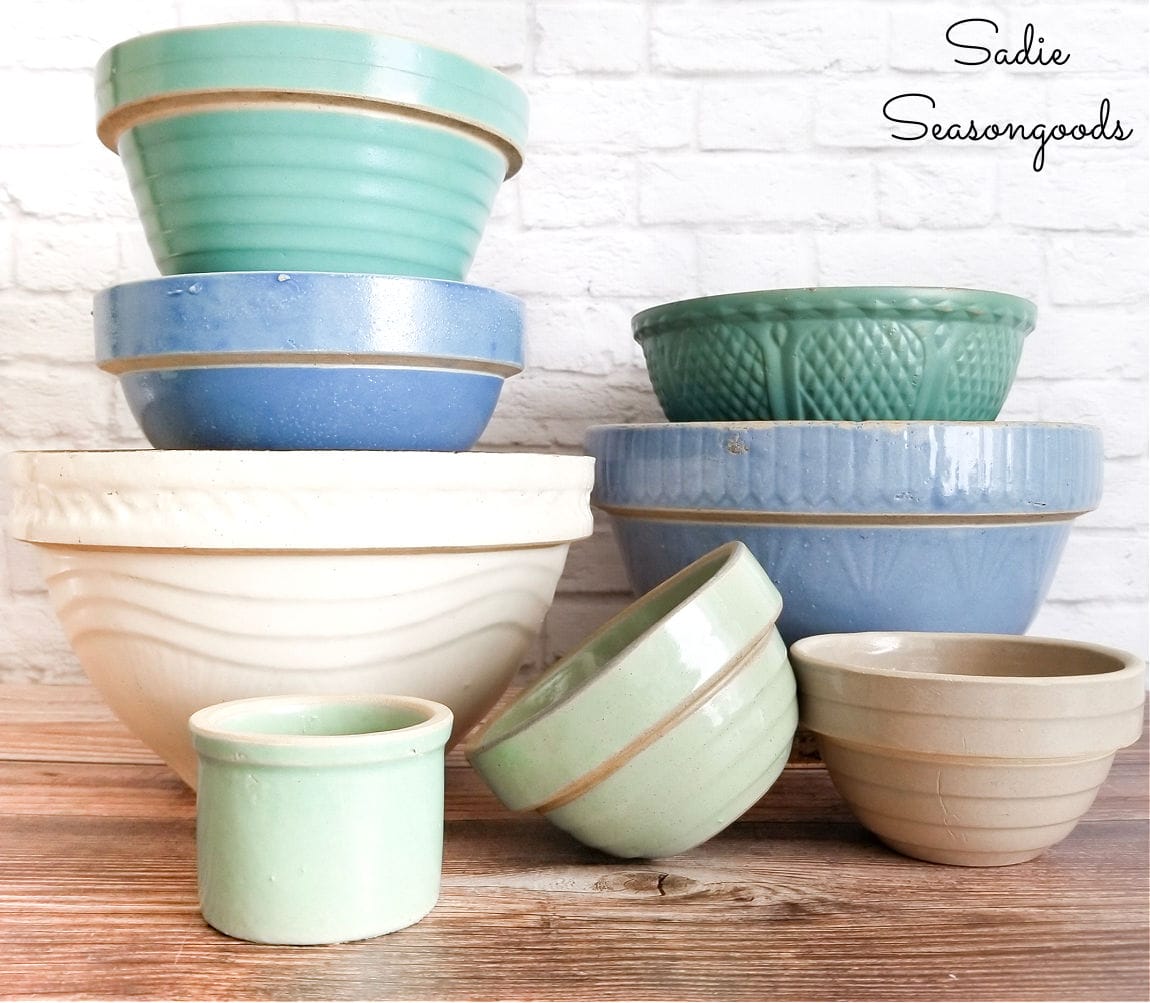 And to stay in the red, white, and blue theme, I decided that bandanas would be the perfect fabric for my reusable bowl covers.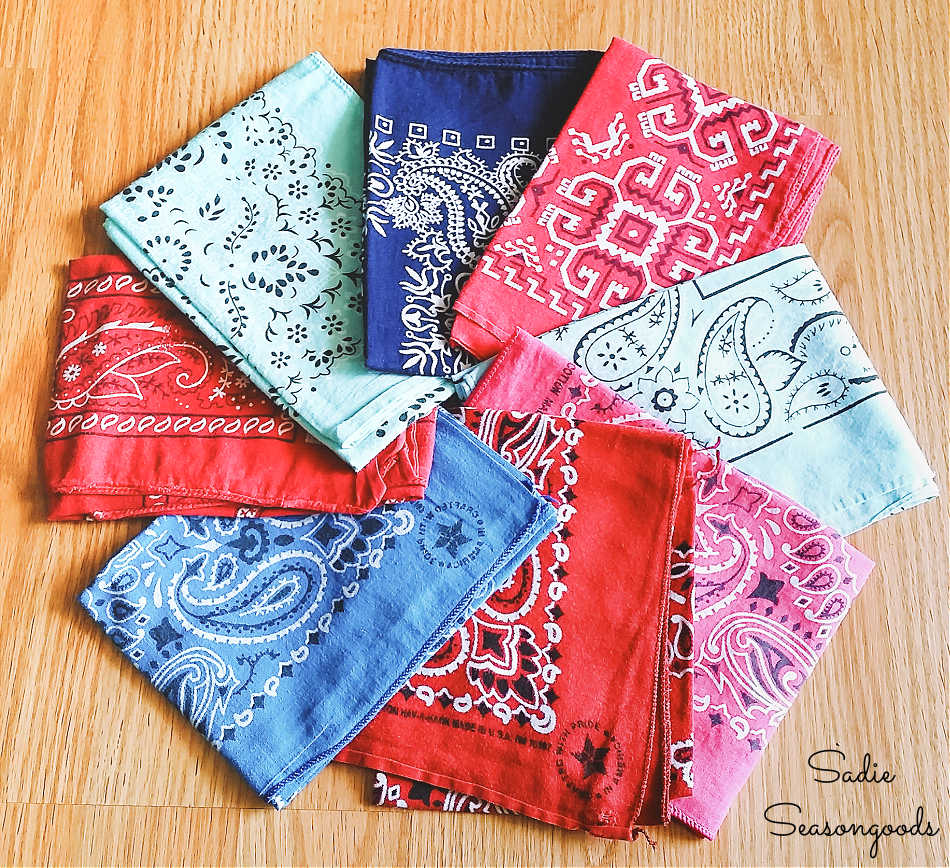 I thought a red bandana would pair up beautifully with my blue stoneware bowl! Perfect for summer as Independence Day decorations, but also eco-friendly at the same time.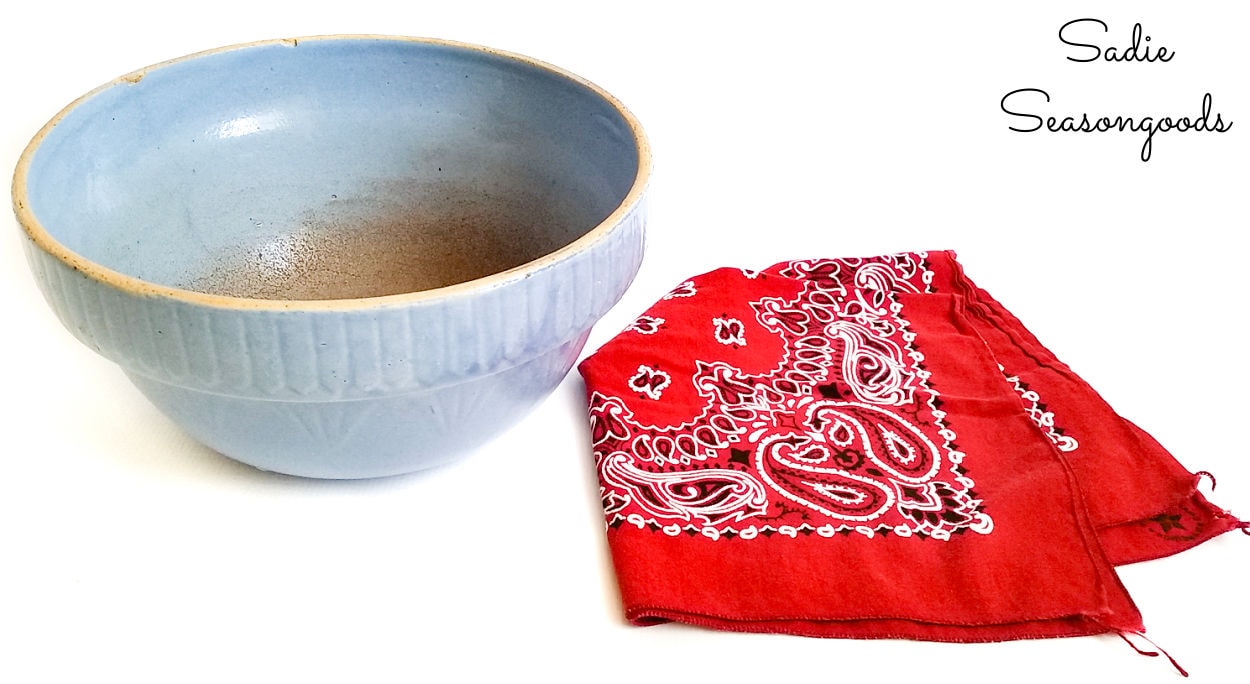 So, I gathered up some bandanas and basic sewing supplies to get started!
This post contains affiliate links for your crafting convenience. As an Amazon Associate, I earn from qualifying purchases. All blue, bold, and underlined text is a clickable link, either to a product or to a related post.
Cloth Bowl Covers for Vintage Stoneware Bowls
To create my reusable bowl covers, I placed my upturned bowl in the middle of a vintage bandana.
Many bandana patterns have a circular pattern in the center, which makes it easy to center your bowl.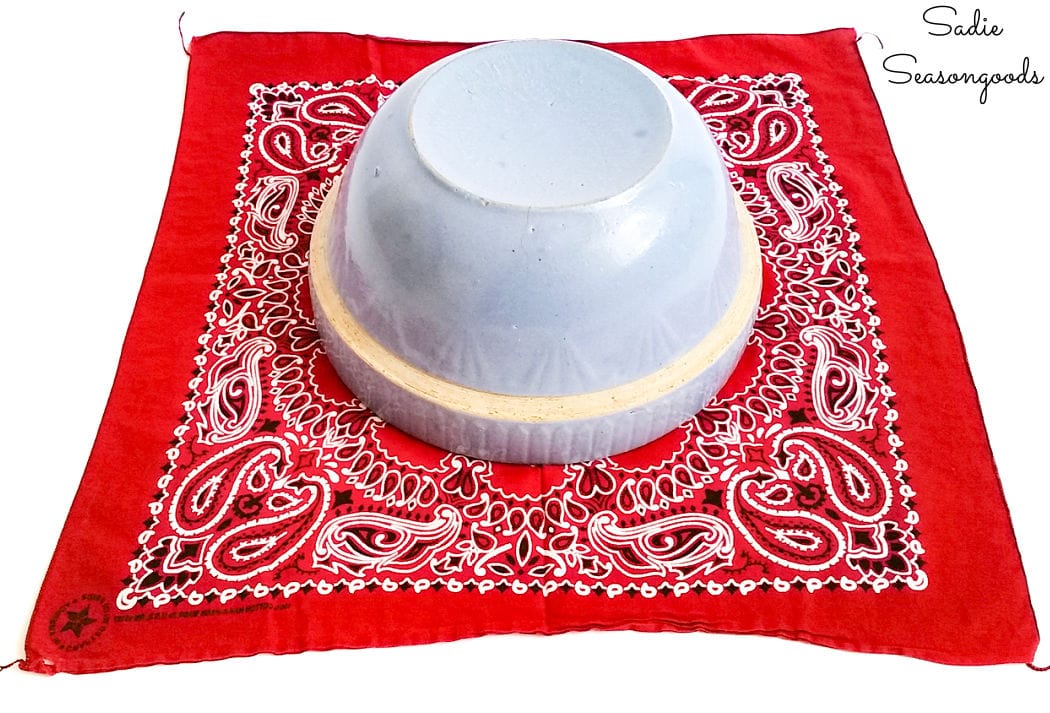 Then, I used a measuring tape to measure between 1½" – 2" out from the bowl's edge.
For these old stoneware bowls with a large lip, I went with 2". But 1½" would work just fine for most other bowls.
Next, I made dashed lines here and there with a fabric pencil at the 2" mark.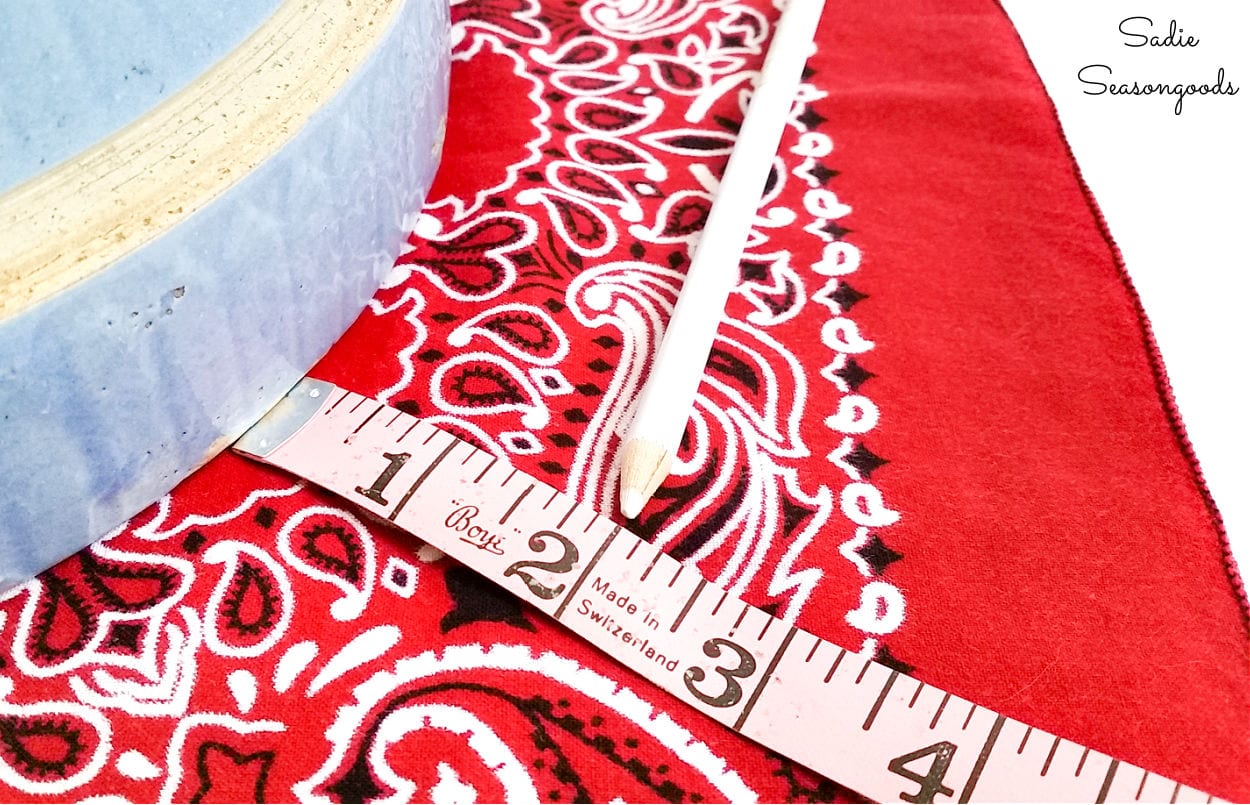 After I had enough dashes to guide me, I cut out my circle of bandana fabric with fabric scissors.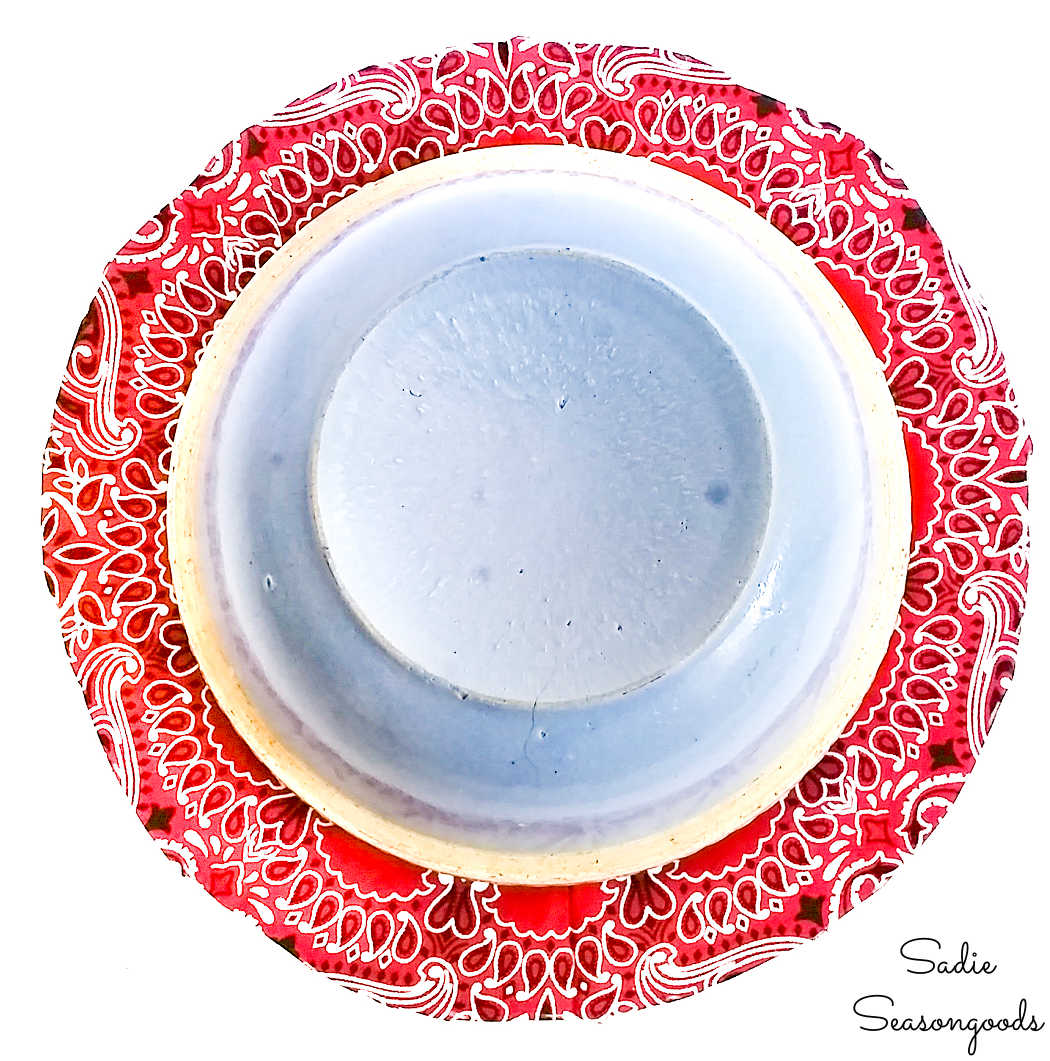 Finishing the Reusable Bowl Covers
Next, I ironed my fabric circle and headed to my sewing machine. I used an overedge stitch around the entire raw edge to keep it from fraying.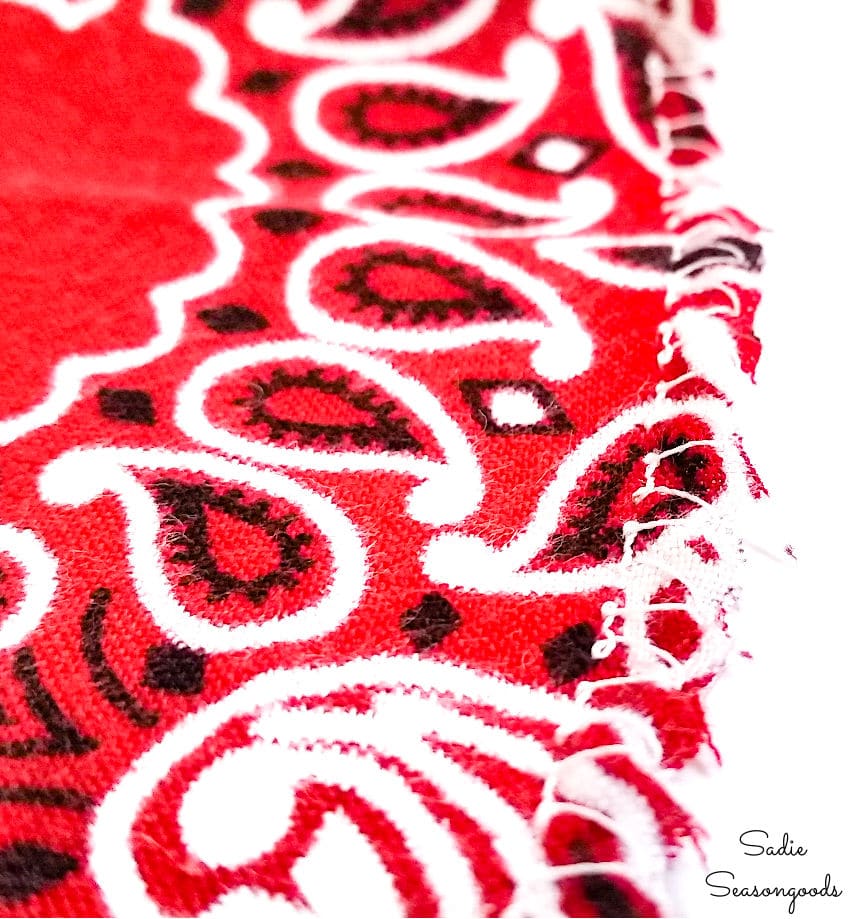 A rolled hem would be neater, but I liked the rustic look of a little fray coming through.
Lastly, I used ¼" knit elastic which I pinned to the fabric on the "wrong" side, approximately ¾" in from the edge. Then, I used a zig-zag stitch all along the elastic.
Pro tip: there's a secret to sewing elastic to make it bunch up like a shower cap. Pull the elastic taut the entire time you're sewing it to the fabric.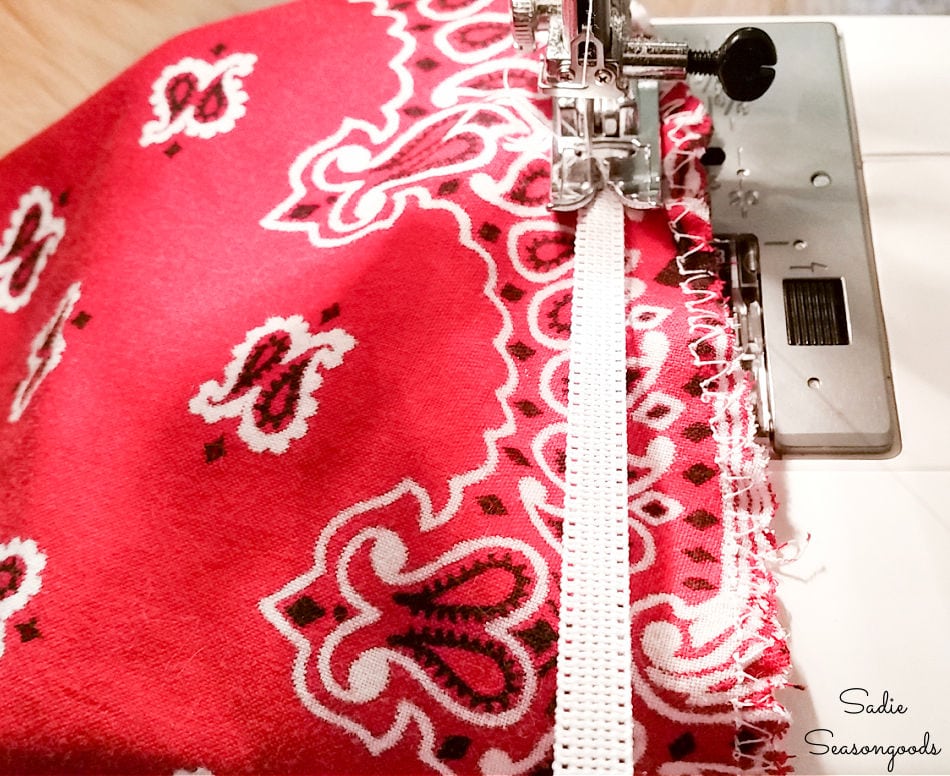 And that was it! Ready to see what the first of my reusable bowl covers look like?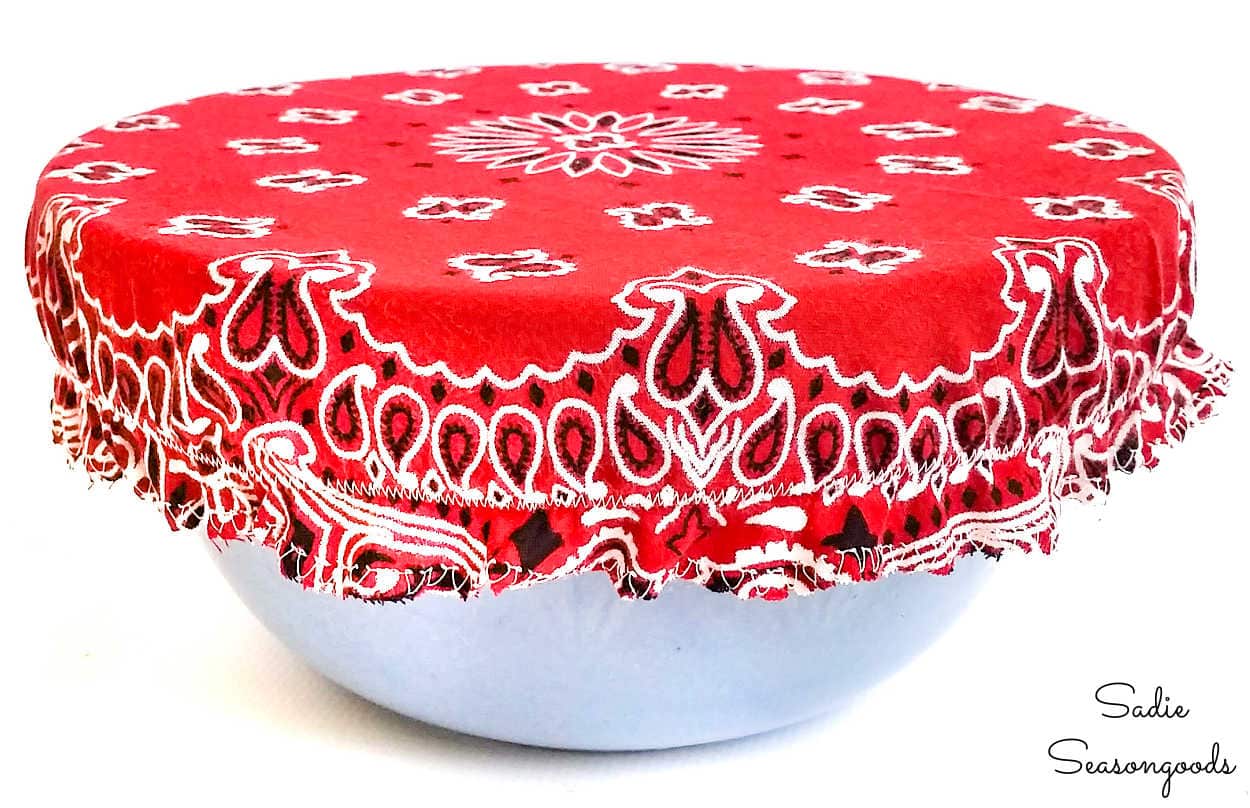 It looked like a little granny shower cap- but it fit over my bowl absolutely perfectly!
I loved my red one so much that kept making more! And in whichever colors I could find while bandana shopping.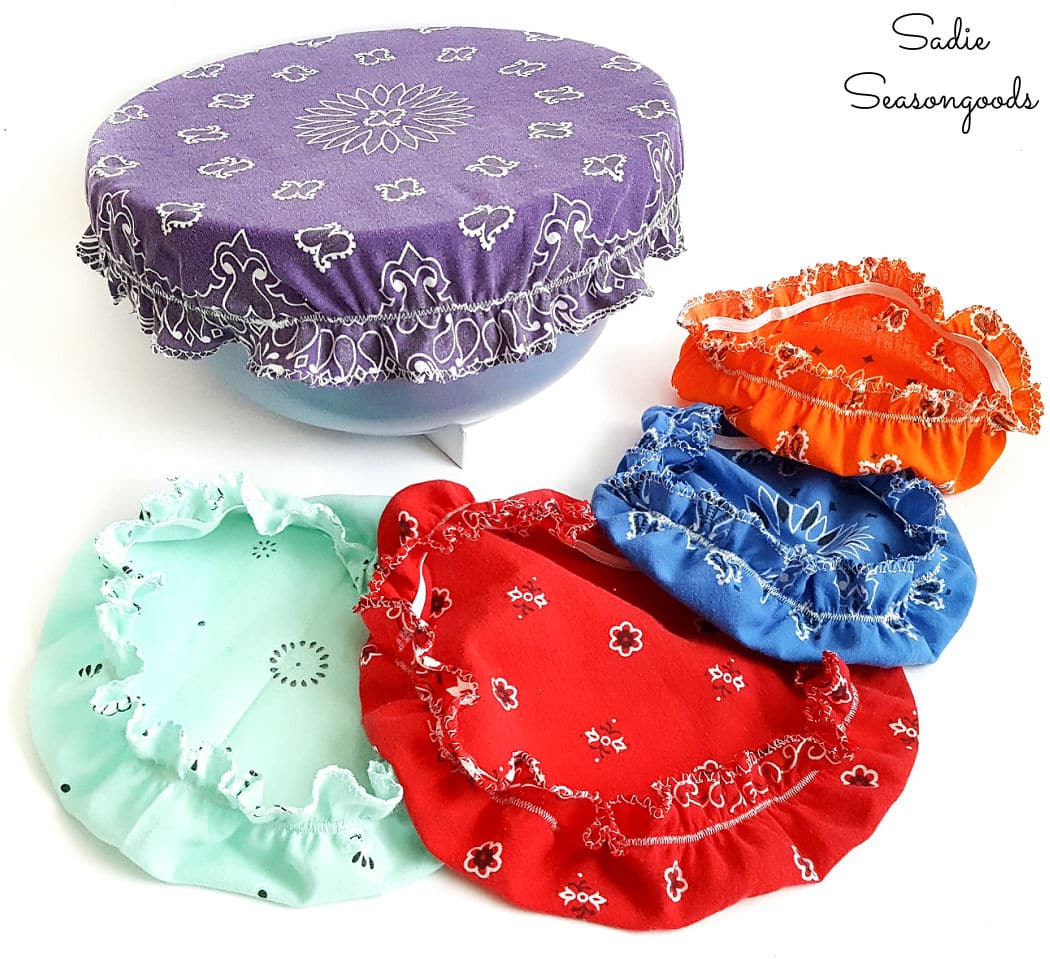 Reusable Bowl Covers from Bandanas
Aren't those the cutest? And I just love finding new ways to reduce waste, and these are easy to wash and reusable over and over again.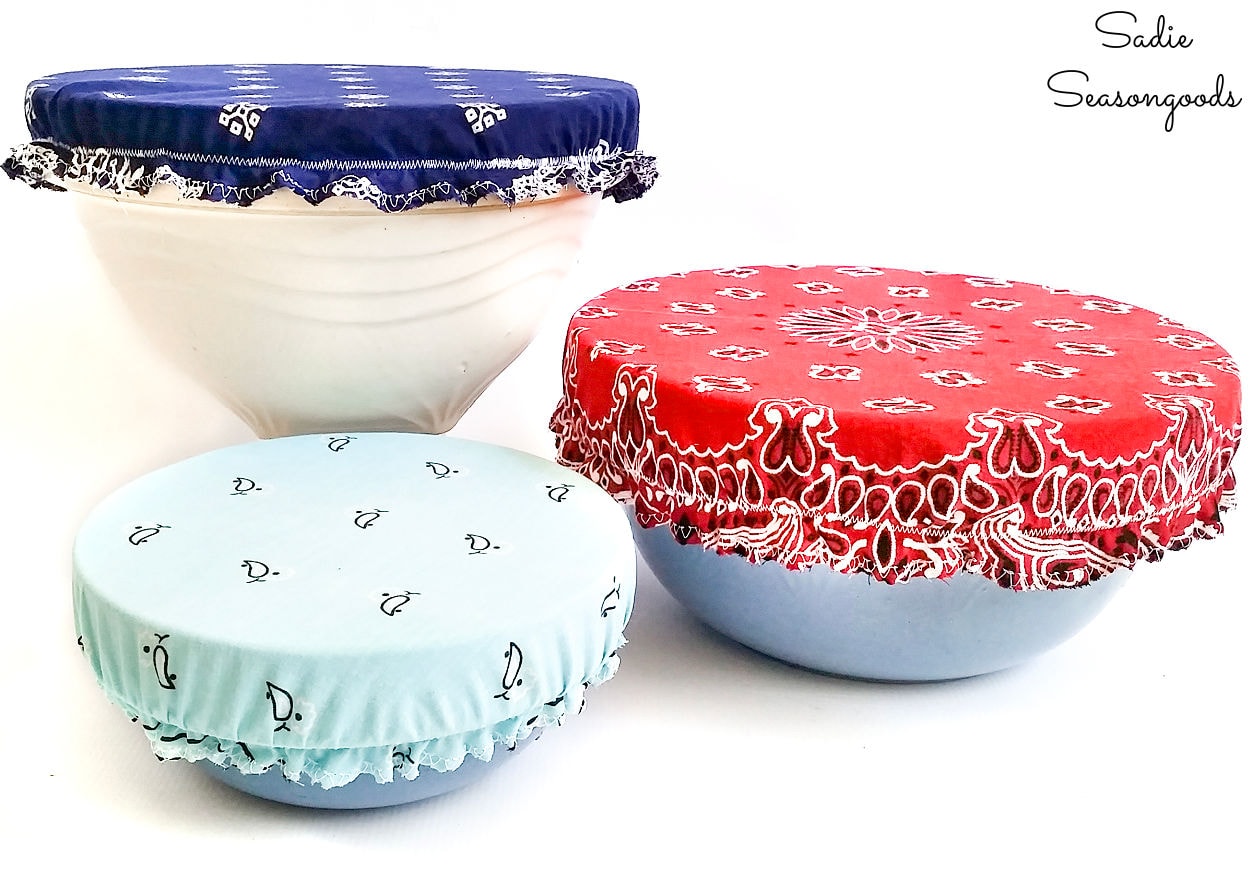 And yes, I know these aren't air-tight or lined with beeswax or vinyl. But the idea is to use these in a decorative way at 4th of July parties to keep bugs out, etc.
There are all sorts of ways to add wax and other lining, though.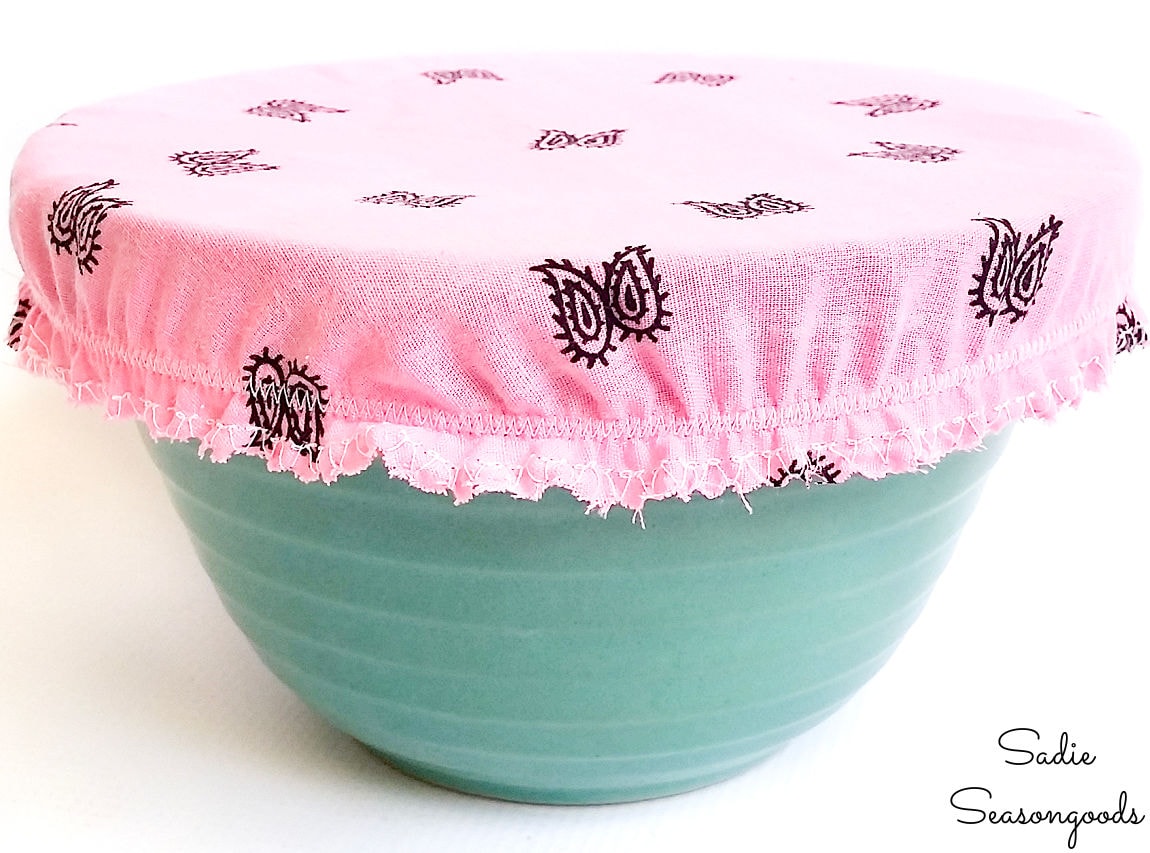 I'm also excited to announce that my first book is now available! If you enjoy upcycling clothing and simple sewing projects, then you will love my book on flannel crafts!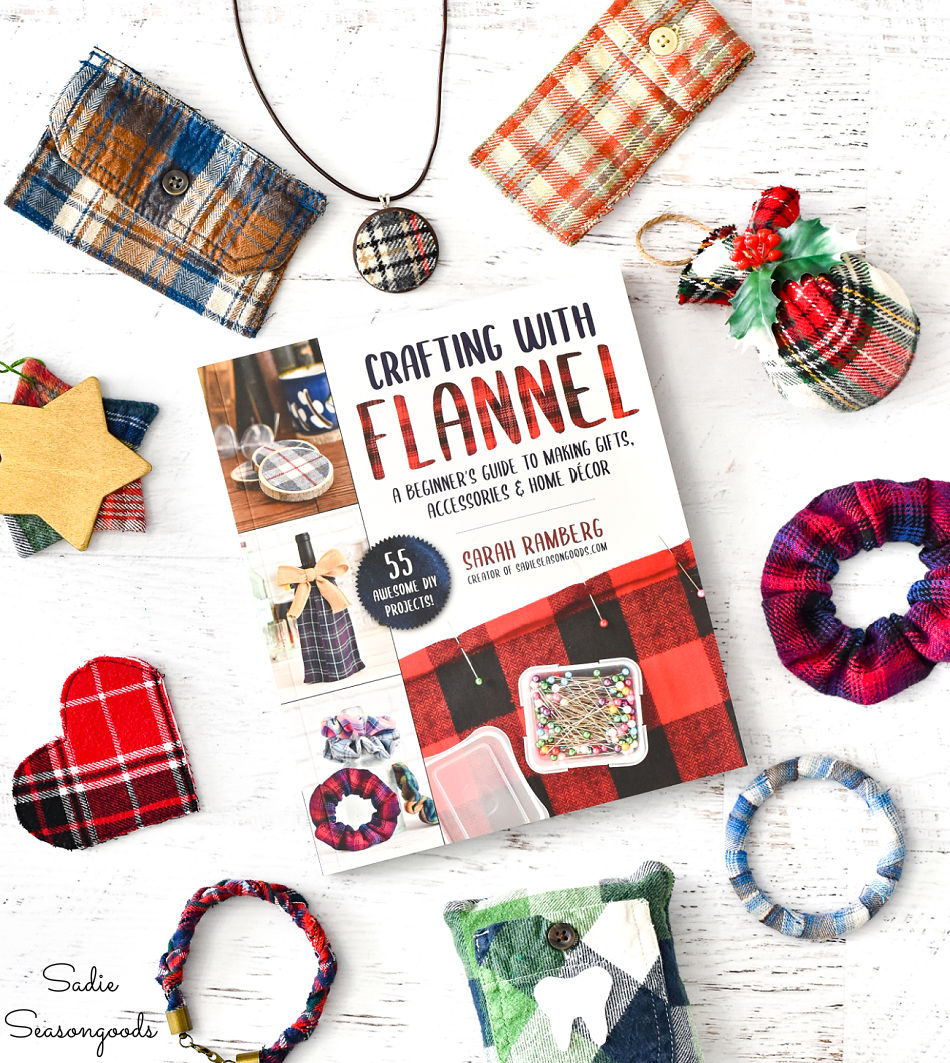 And if you enjoyed this upcycling idea with bandanas, then you'll love my bandana pumpkins for Fall and Halloween decor!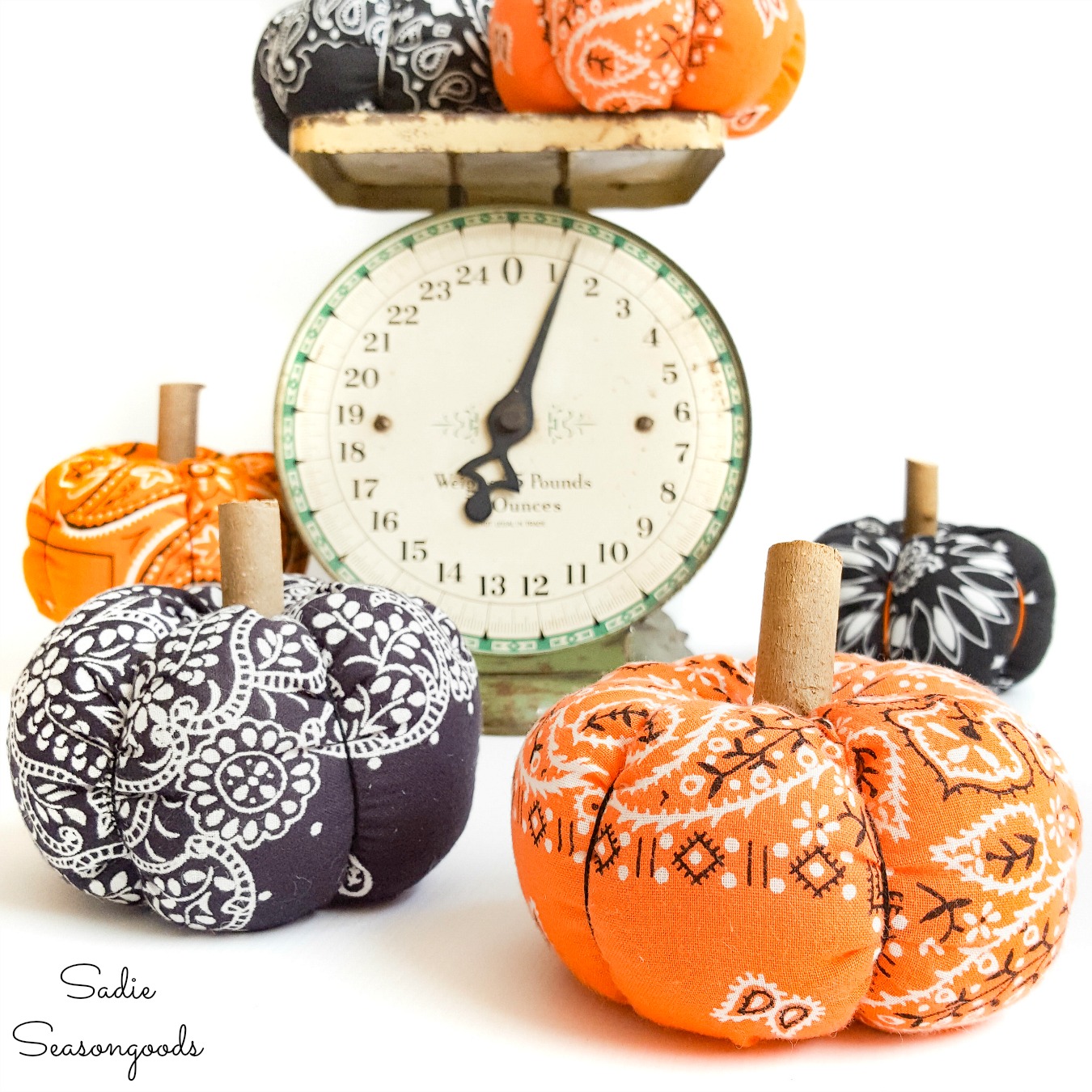 Craft on!
S
Join me on Social Media:

PIN ME!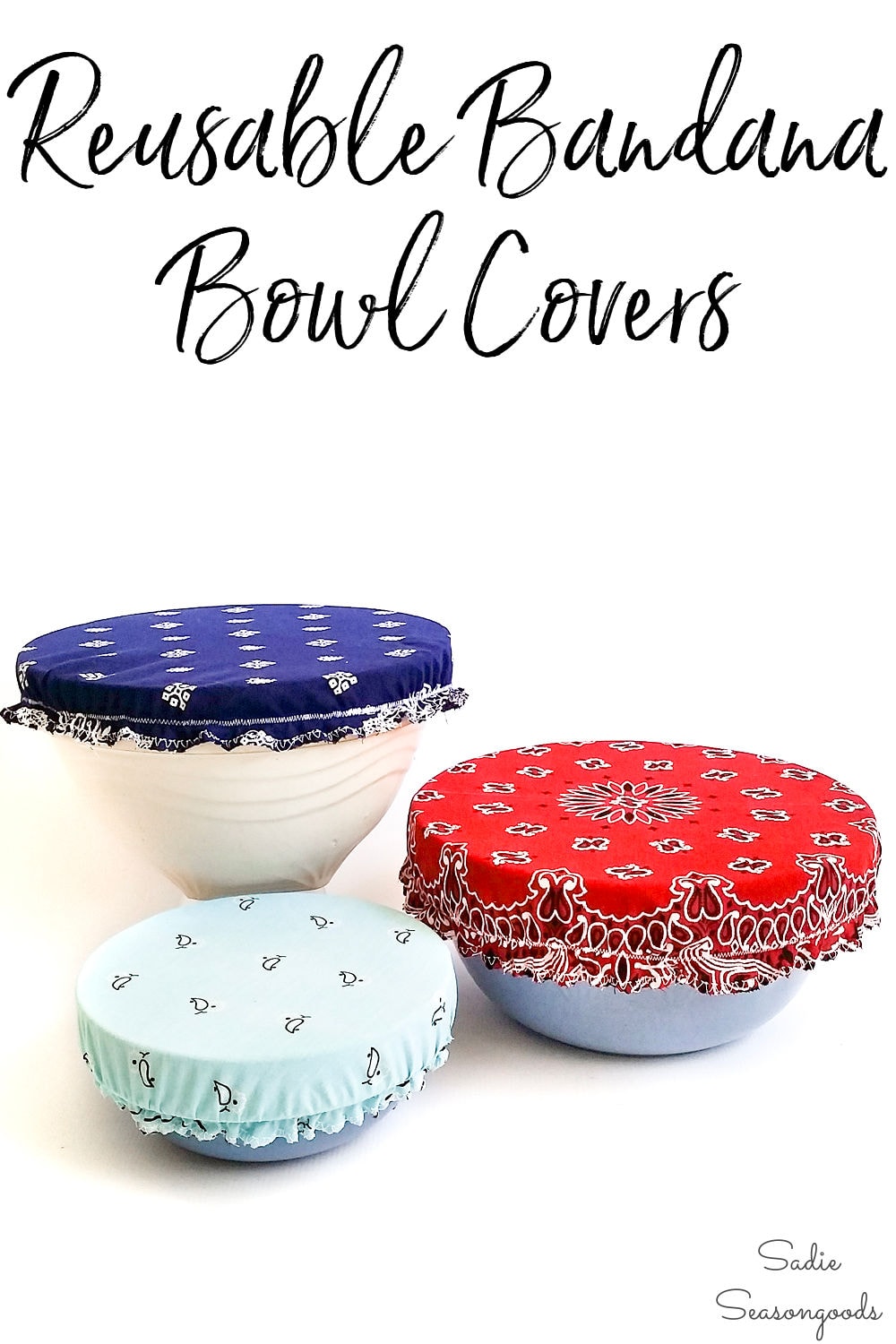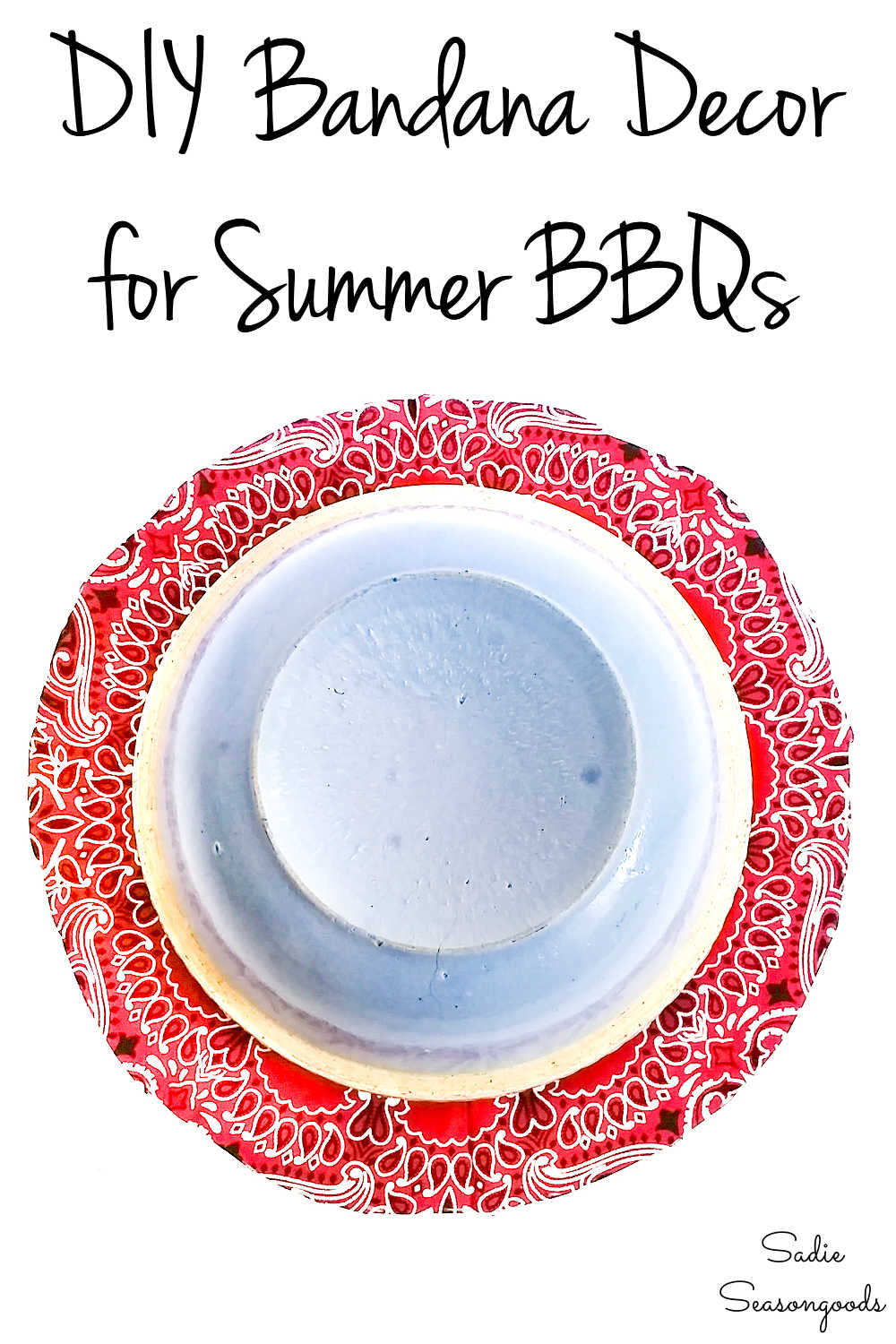 Sarah Ramberg is the owner of Sadie Seasongoods, a website that celebrates all things secondhand. From upcycling ideas and thrifted decor to vintage-centric travel itineraries, Sadie Seasongoods is a one-stop shop for anyone who loves thrifting and approachable repurposing ideas. Sarah is also the author of "Crafting with Flannel" and has been featured in numerous media outlets and magazines.