Have you ever re-repurposed something? In other words, you repurposed an item…and then decided to repurpose it again as something else. Well, to celebrate Earth Day this year, I decided to re-repurpose a small muffin pan that I had upcycled for the Charlotte Region ReStore(s)' blog. And for its second project, I wanted to make some wildflower seed bombs.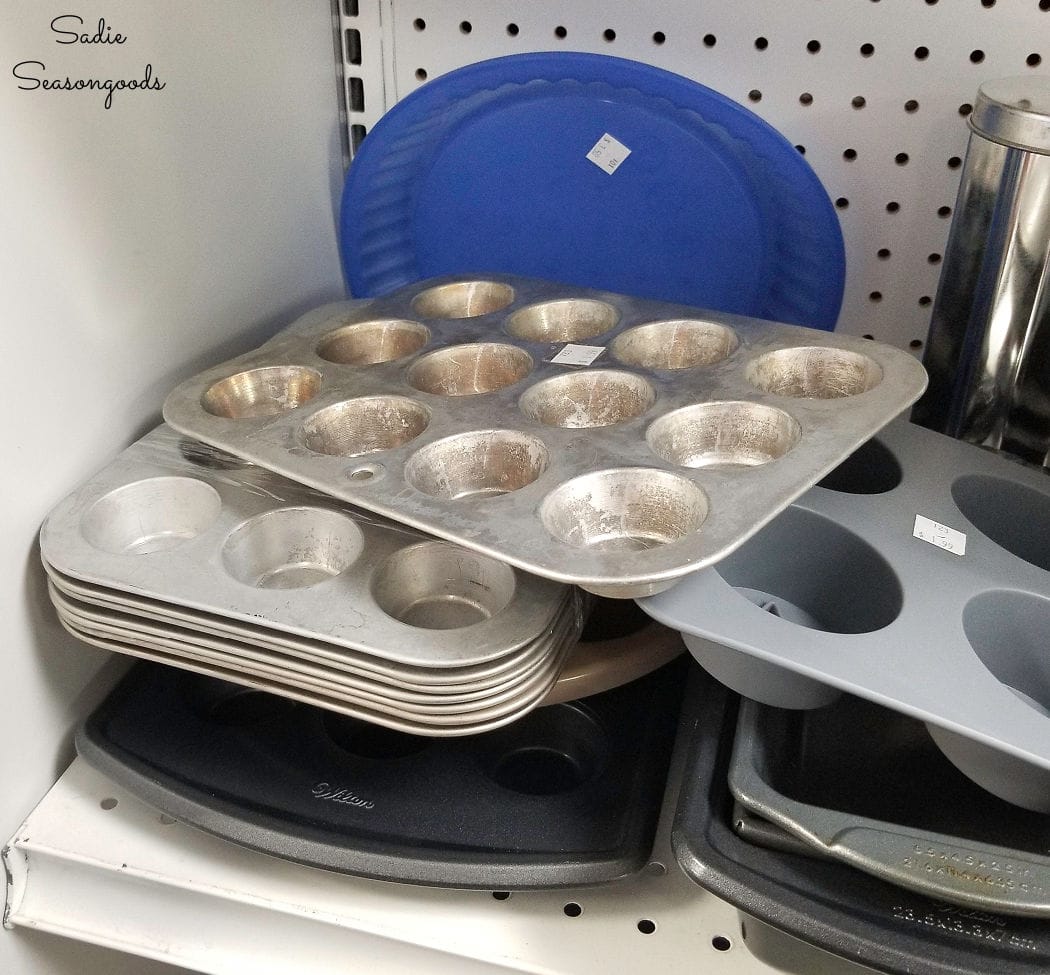 For the Charlotte Region ReStore blog, I used this mini muffin tin to create a felt succulent desktop garden. The small cups were the perfect size to hold a dozen little DIY felt succulents that I had made.
But since nothing I did to the muffin pan was permanent, it seemed like an ideal candidate to challenge my re-repurposing skills. Especially with Earth Day on the horizon!
Muffin pans (of various sizes) or other molded baking pans are pretty easy to find at thrift stores. In fact, I've already upcycled a standard sized muffin tin once before.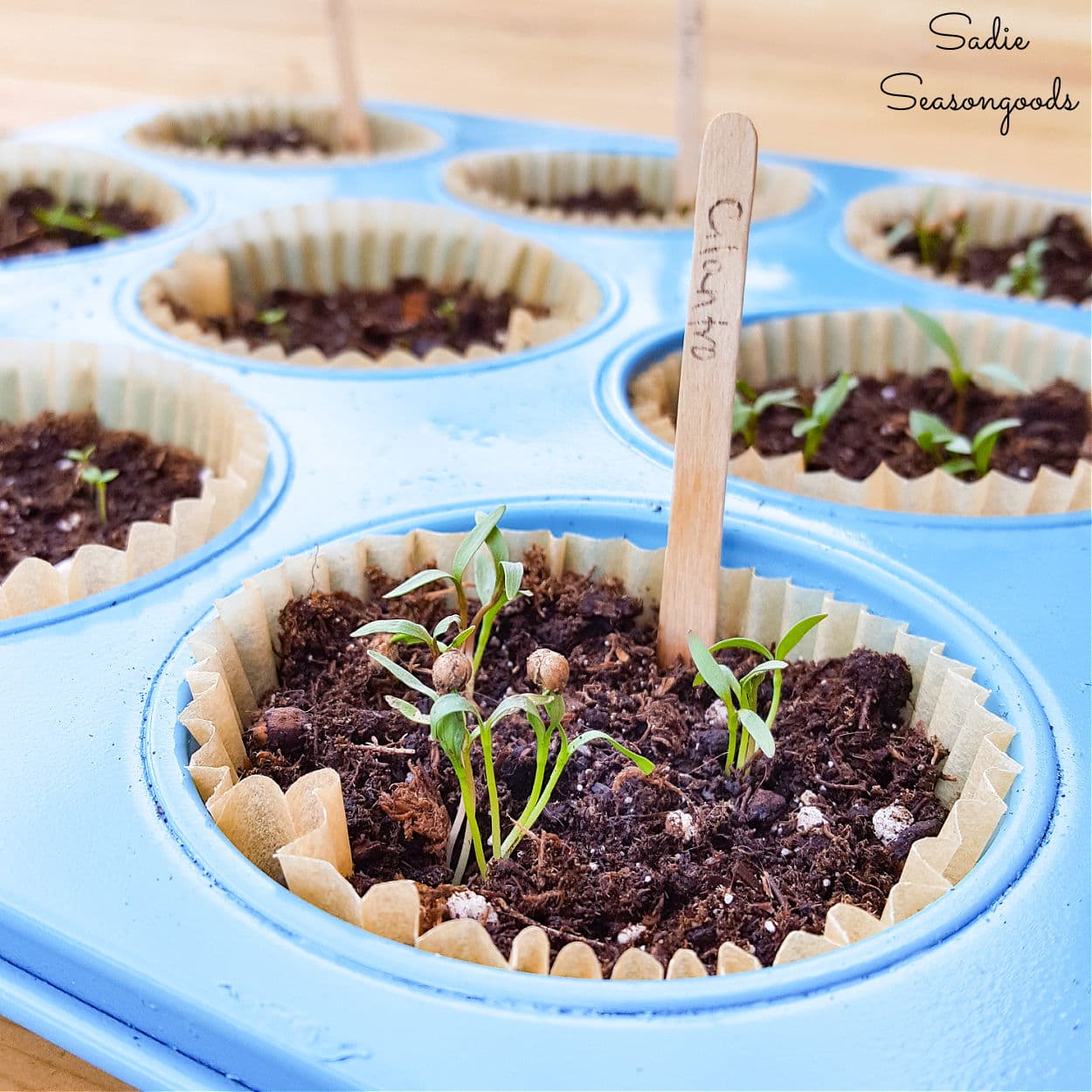 Ironically, for another plant-related project, no less! I'm not sure why I keep associating muffin tins with growing things, but clearly I do.
That's when I decided to make some seed bombs using the muffin tin as a mold. And if you're not sure what a seed bomb is, just keep reading!
This post contains affiliate links for your crafting convenience. As an Amazon Affiliate, I earn from qualifying purchases. All blue, bold, and underlined text is a clickable link, either to a product or to a related post. This project is also sponsored by the Charlotte Region ReStore(s).
How to Make Seed Bombs
Anyway, for this re-repurposing idea, I was left with this mini pan after I removed the felt succulents.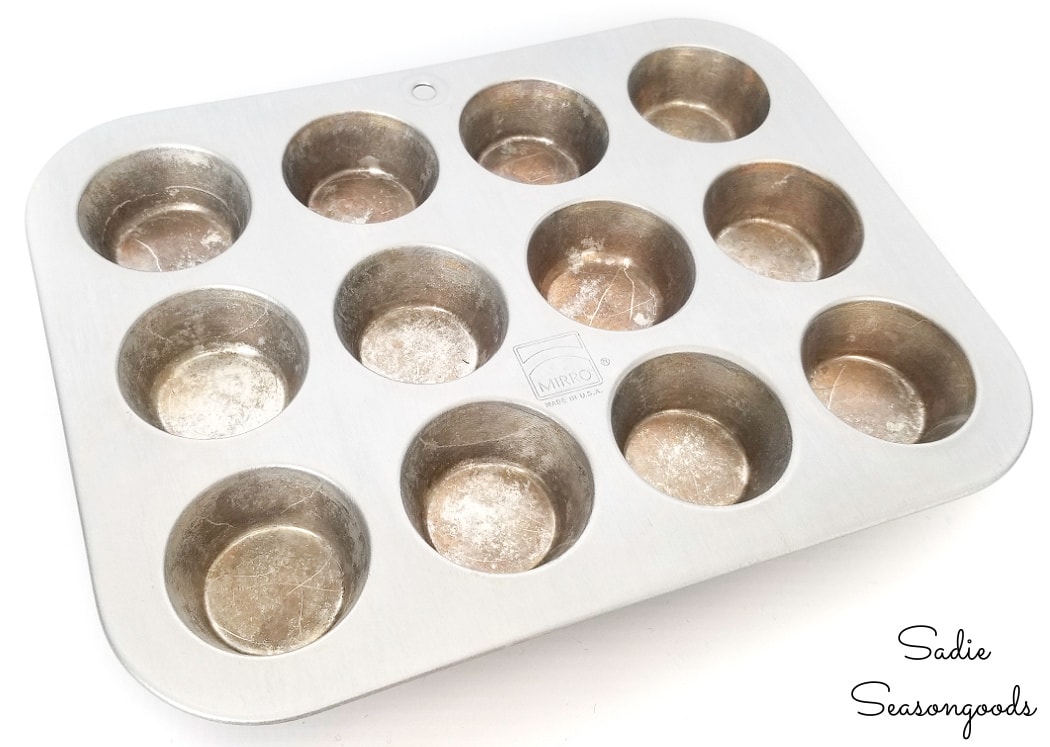 First, to make the seed bombs, I needed a few other items. Namely, a paper mailer from Amazon, a mixing bowl, and some wildflower seeds.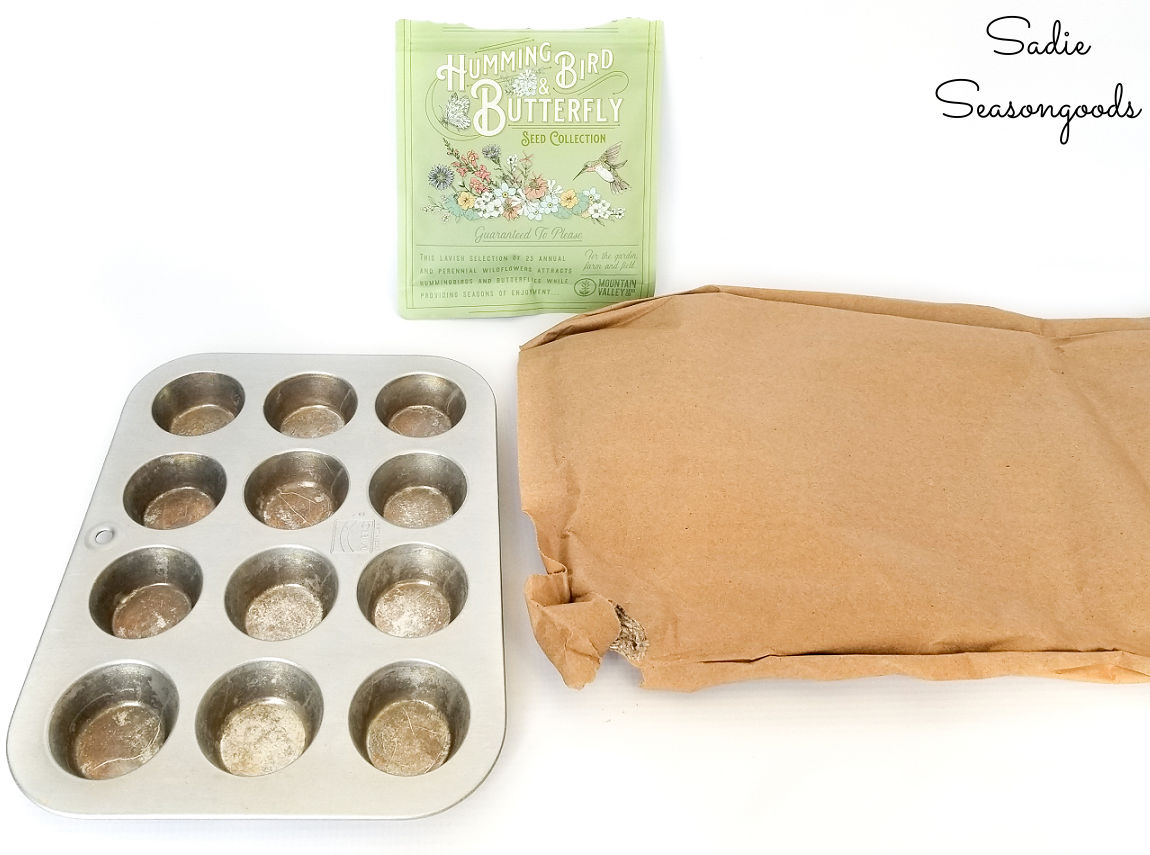 So, why the Amazon envelope, you may be wondering? Well, because it's one of their recycled paper mailers that is filled with paper pulp instead of plastic bubble wrap. And I planned to harvest that shredded paper pulp to make the seed bombs.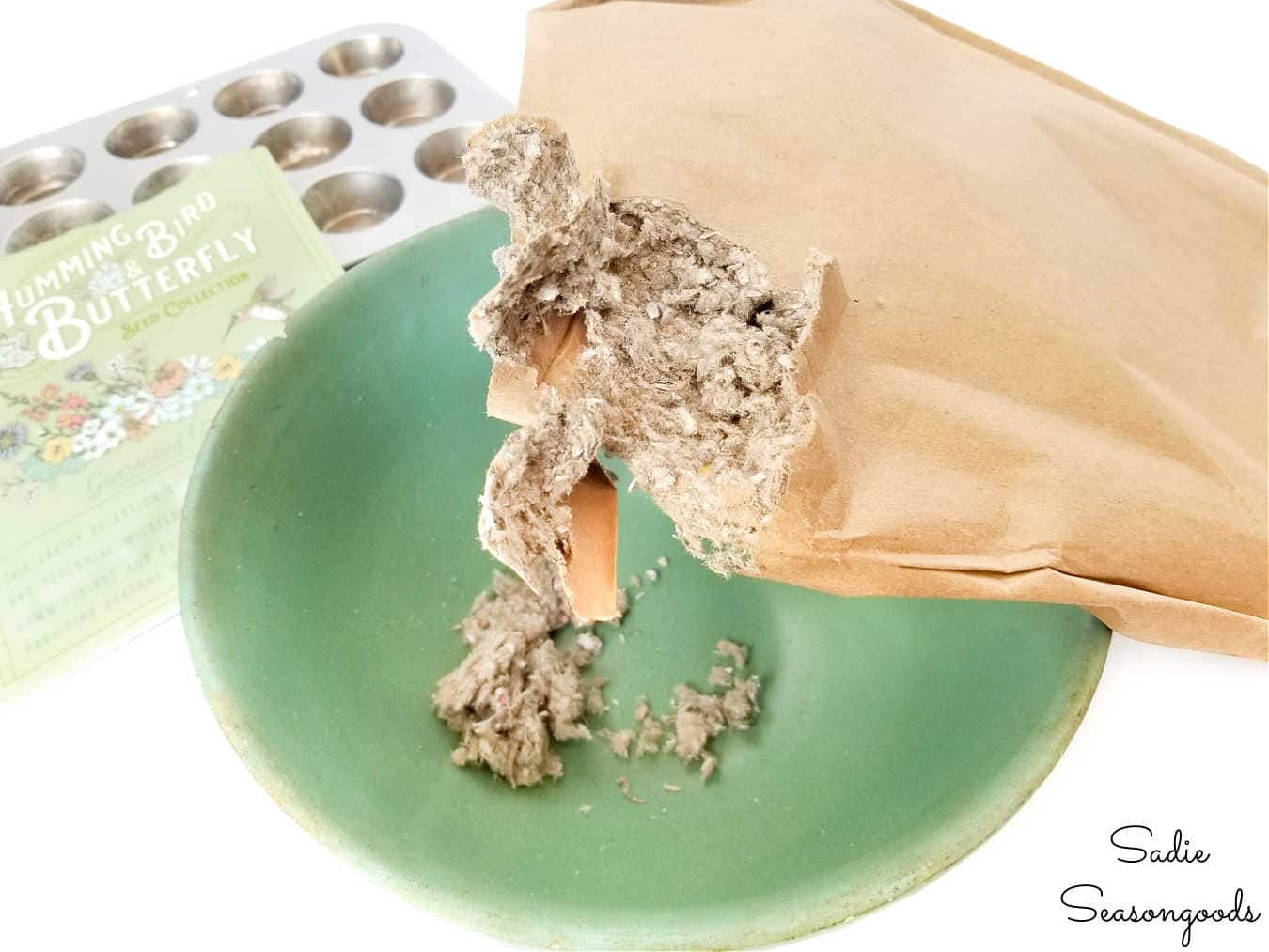 See what I mean? Perfectly shredded or minced paper pulp in between the brown paper layers. Talk about the grand slams of re-repurposed projects, right? First the muffin tin again and now repurposing some already-recycled packaging!
Once I'd harvested the paper pulp, this is what I was left with.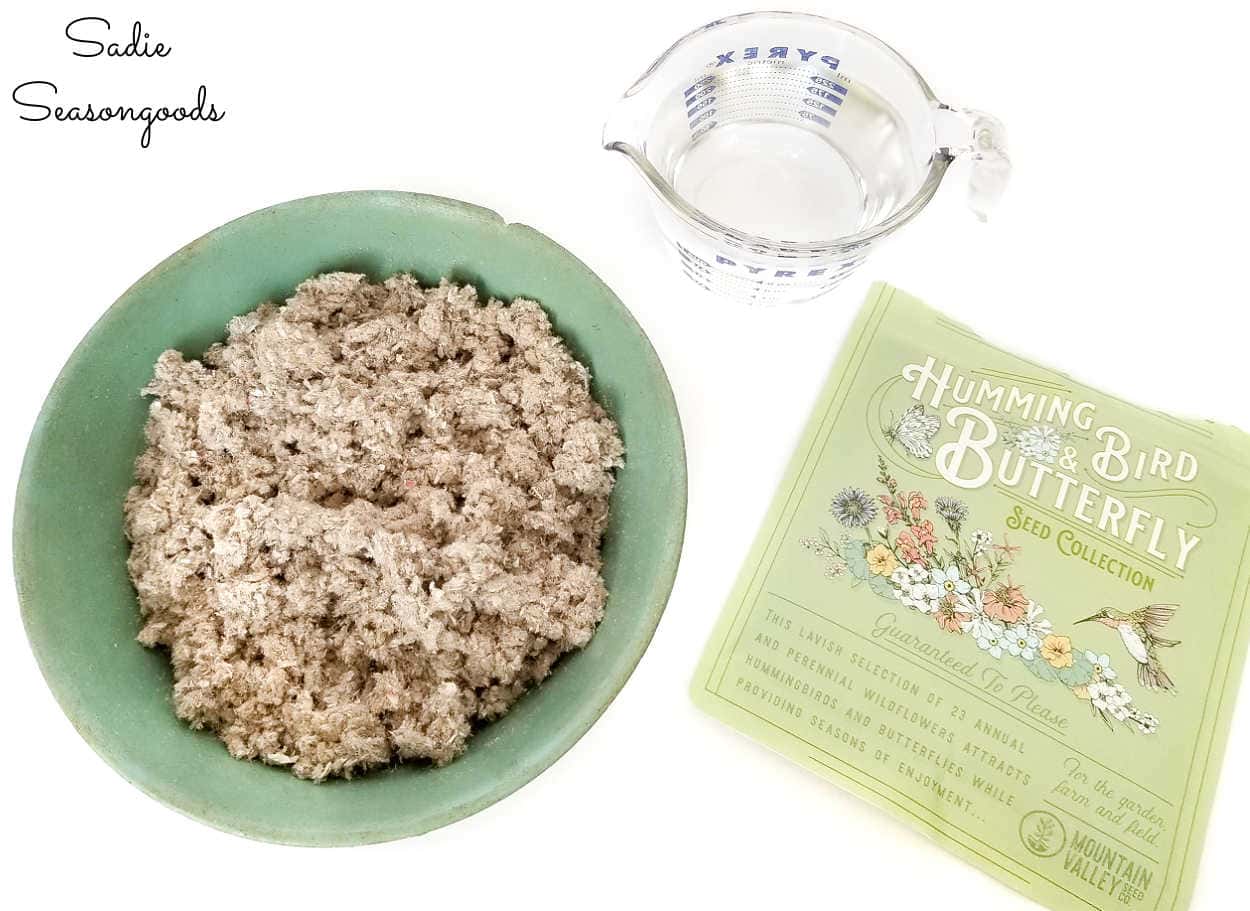 Next, I was ready to mix in some wildflower seeds (honestly, an arbitrary amount is fine) and some paper to make a moldable substance.
After adding in a couple of handfuls of seeds, I then drizzled water over everything and began to mix. I added enough water until I had a damp (but not dripping wet) paste that held together in my hand.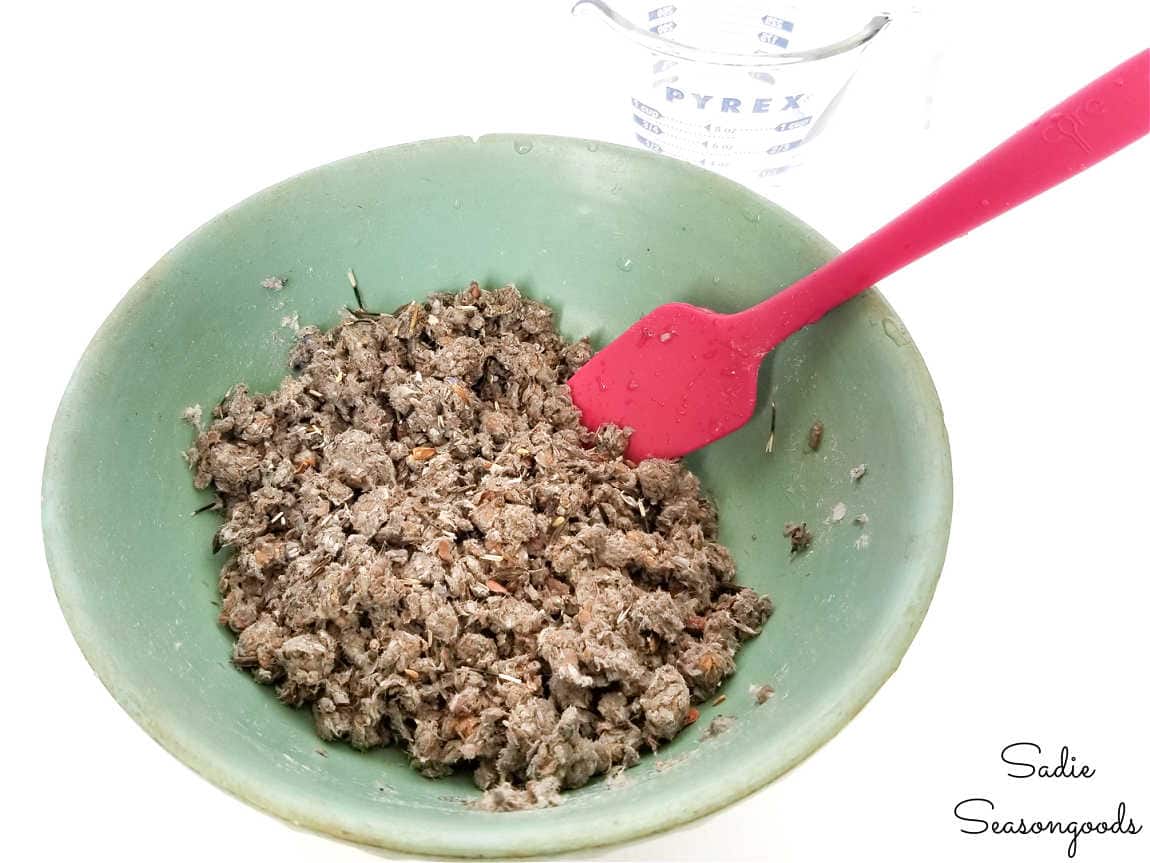 Lastly, I lined the mini muffin tin with small pieces of foil and pressed the paper pulp/seed mixture into each mold.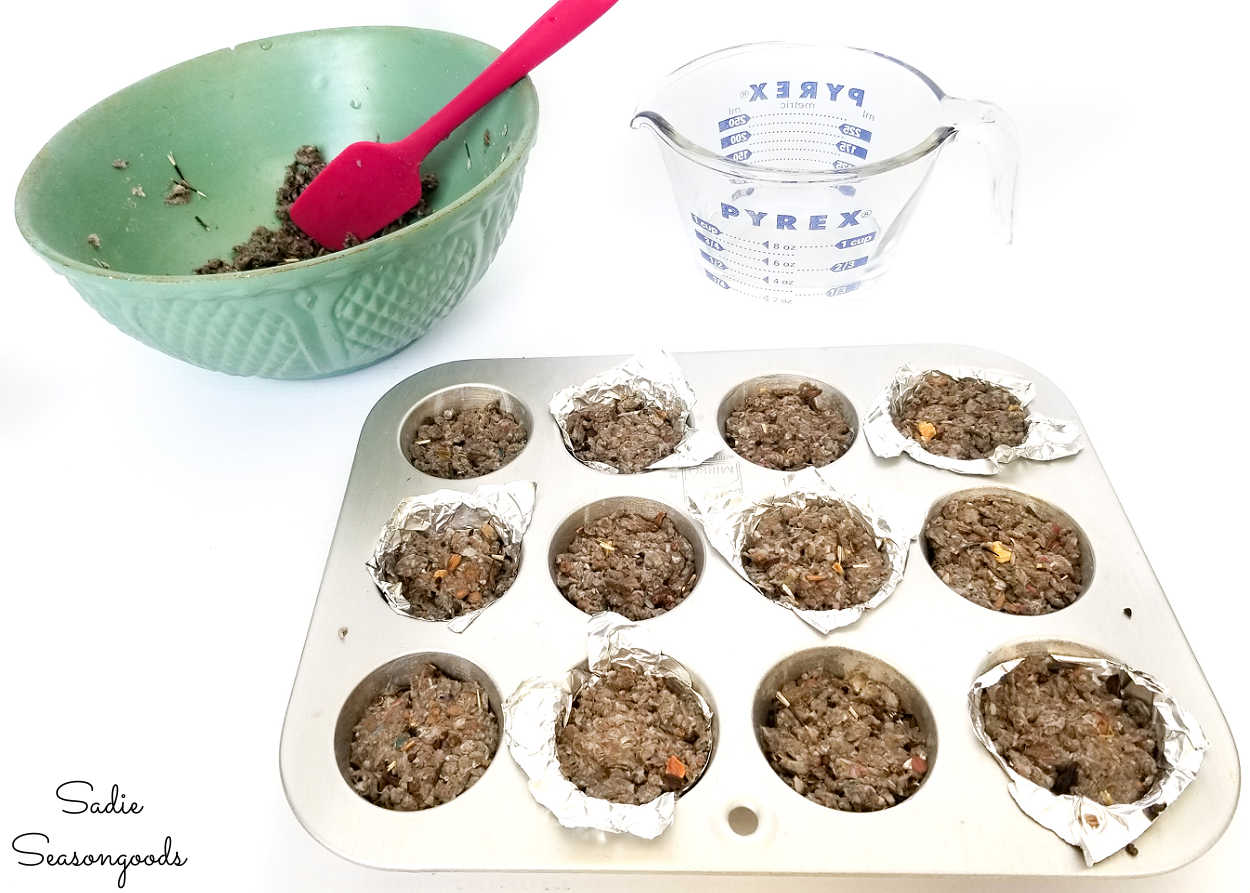 To be on the safe side, I pressed a paper towel over the wet molds to further compress them and remove a little extra moisture now that they had been molded in the tin. And then I set them aside for a few days to completely dry.
Seed Bombs for Earth Day
And, just as I had hoped, the small muffin pan worked like a charm for my wildflower seed bombs! After drying out for a couple of days, they popped out of the tin perfectly.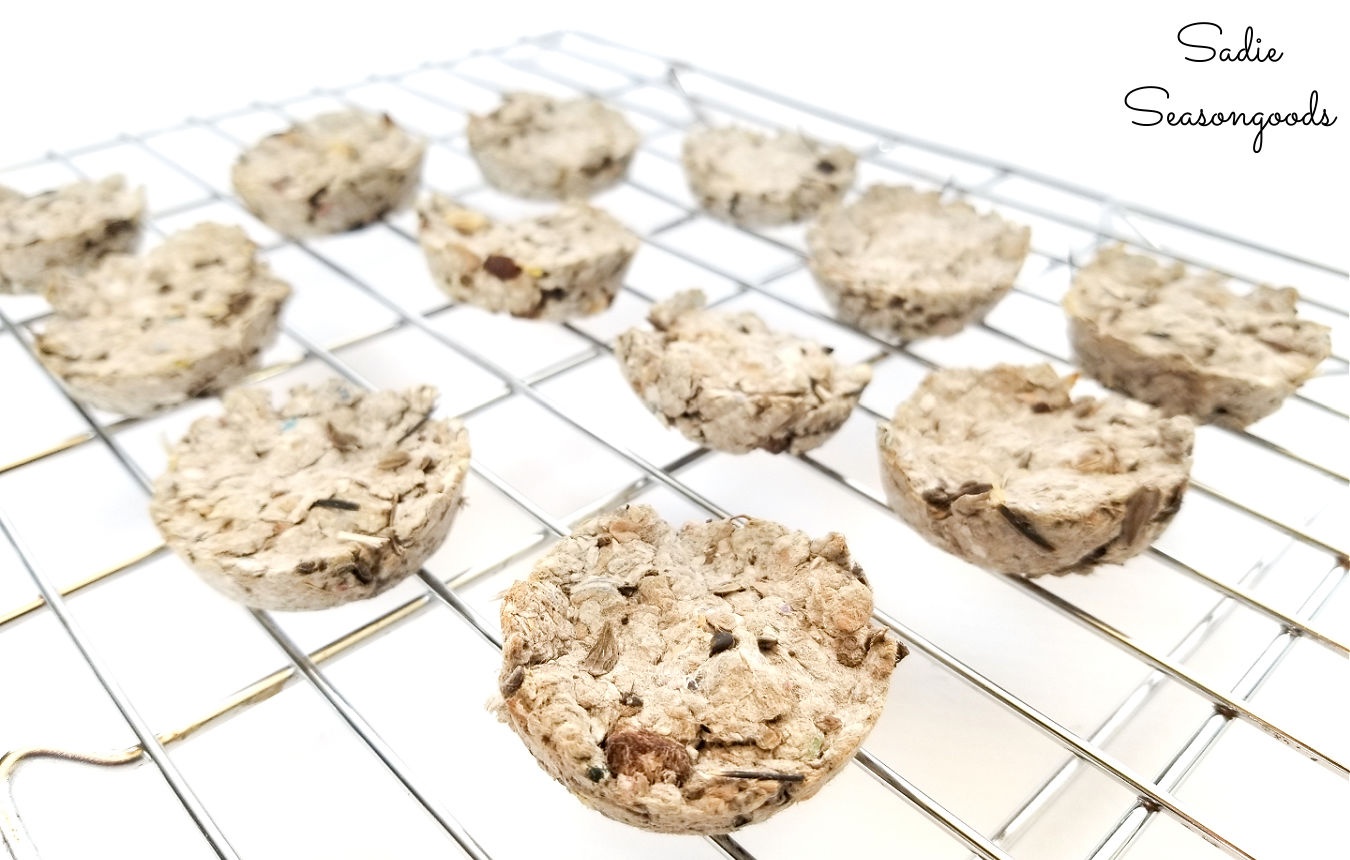 They may not be pretty right now, but they will be after I plant them.
Of course, I had to snap a few pretty pictures of them before I planted them in the back yard.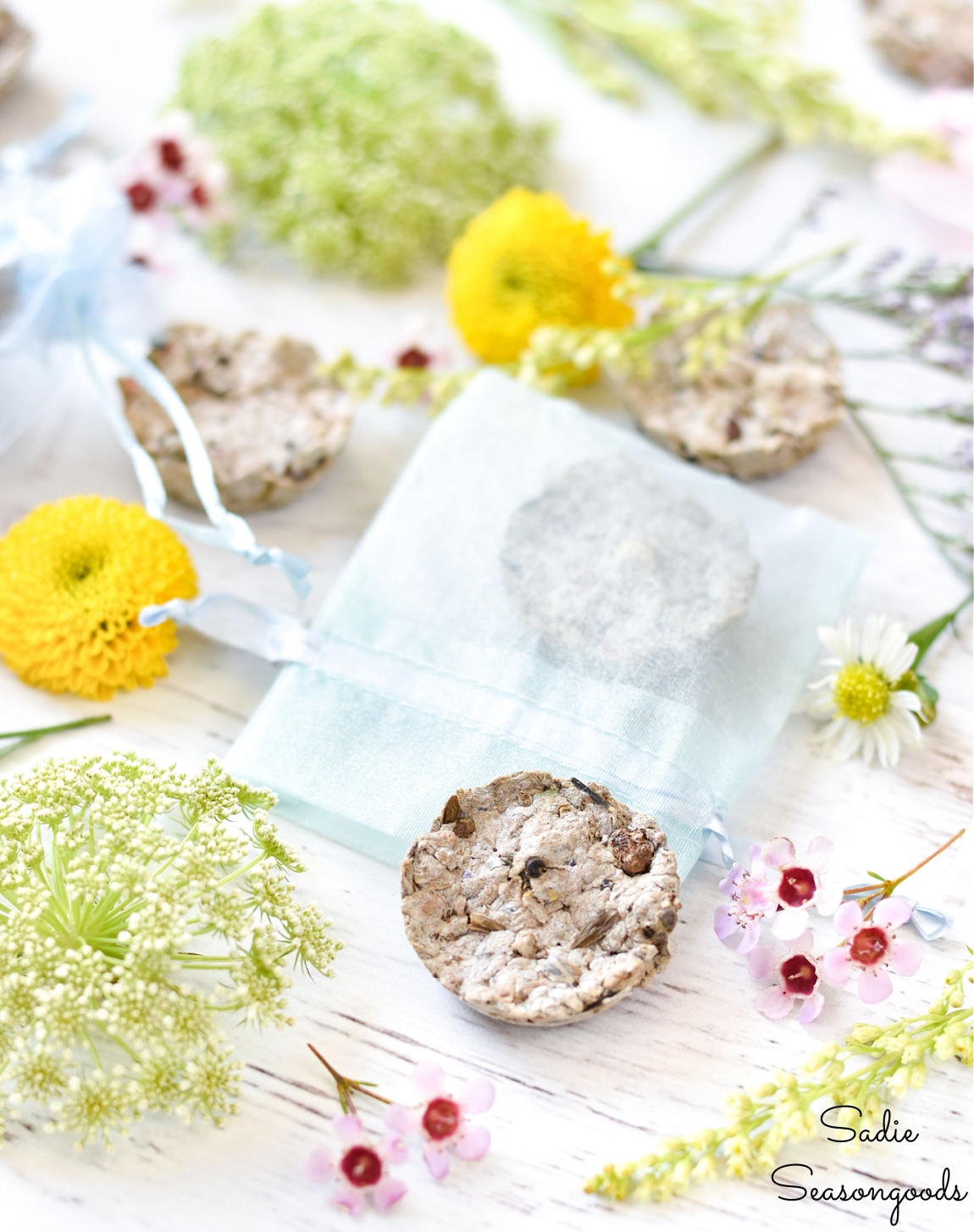 I made these to celebrate Earth Day, what with all the re-repurposing involved. But they're also ideal to give as little thank-you or thinking-of-you gifts to friends, neighbors, teachers, and co-workers.
Or, for the eco-conscious bride, they're an easy DIY favor to hand out to wedding guests, as well.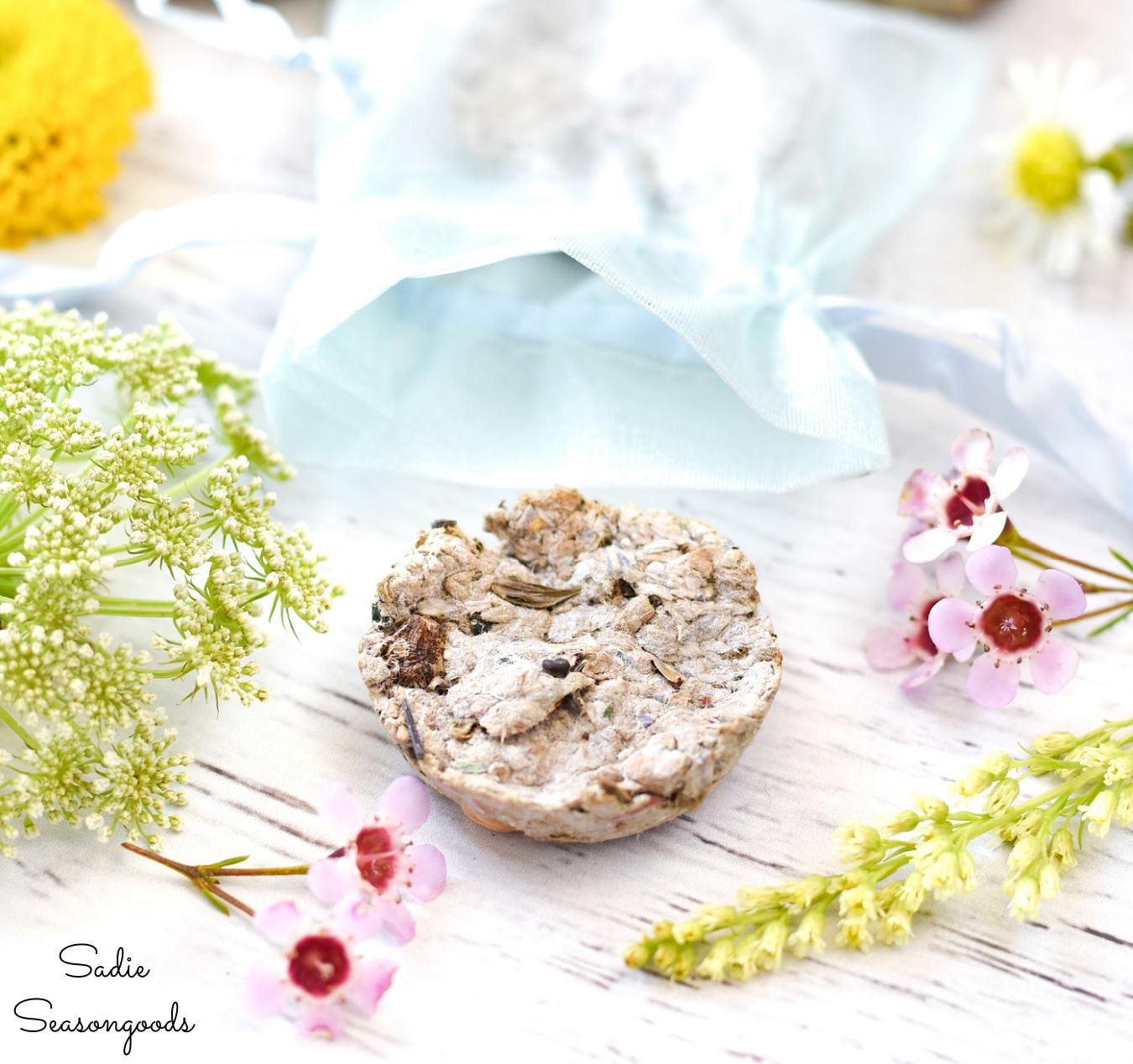 As for my wildflower seed bombs? Well, as it turns out, we're building a new, energy-efficient home here in the Charlotte, NC area! So, I'll probably bring a few to the job site right before a rain storm and plant them at the edge of what will be our new yard.
Maybe it'll be a beacon to birds and pollinators alike that our yard will be wildlife-friendly!
And if you enjoyed this upcycling idea for wildflower seed bombs, then you may also be interested in how to designate your own yard as certified wildlife habitat, as well!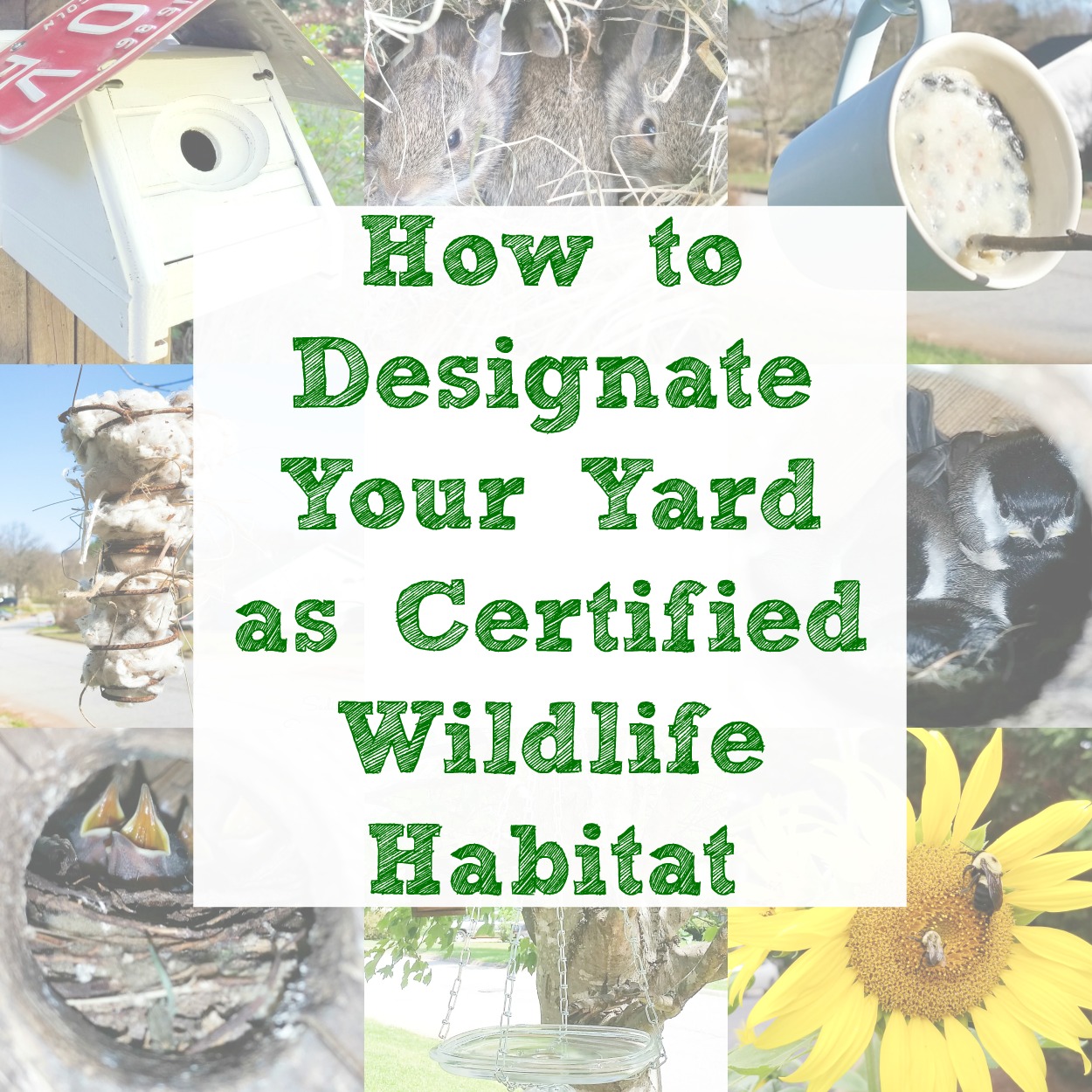 Craft on!
S
Want to be notified when I publish my next upcycling project tutorial?
Subscribe to Blog via Email
Join me on Social Media:

PIN ME!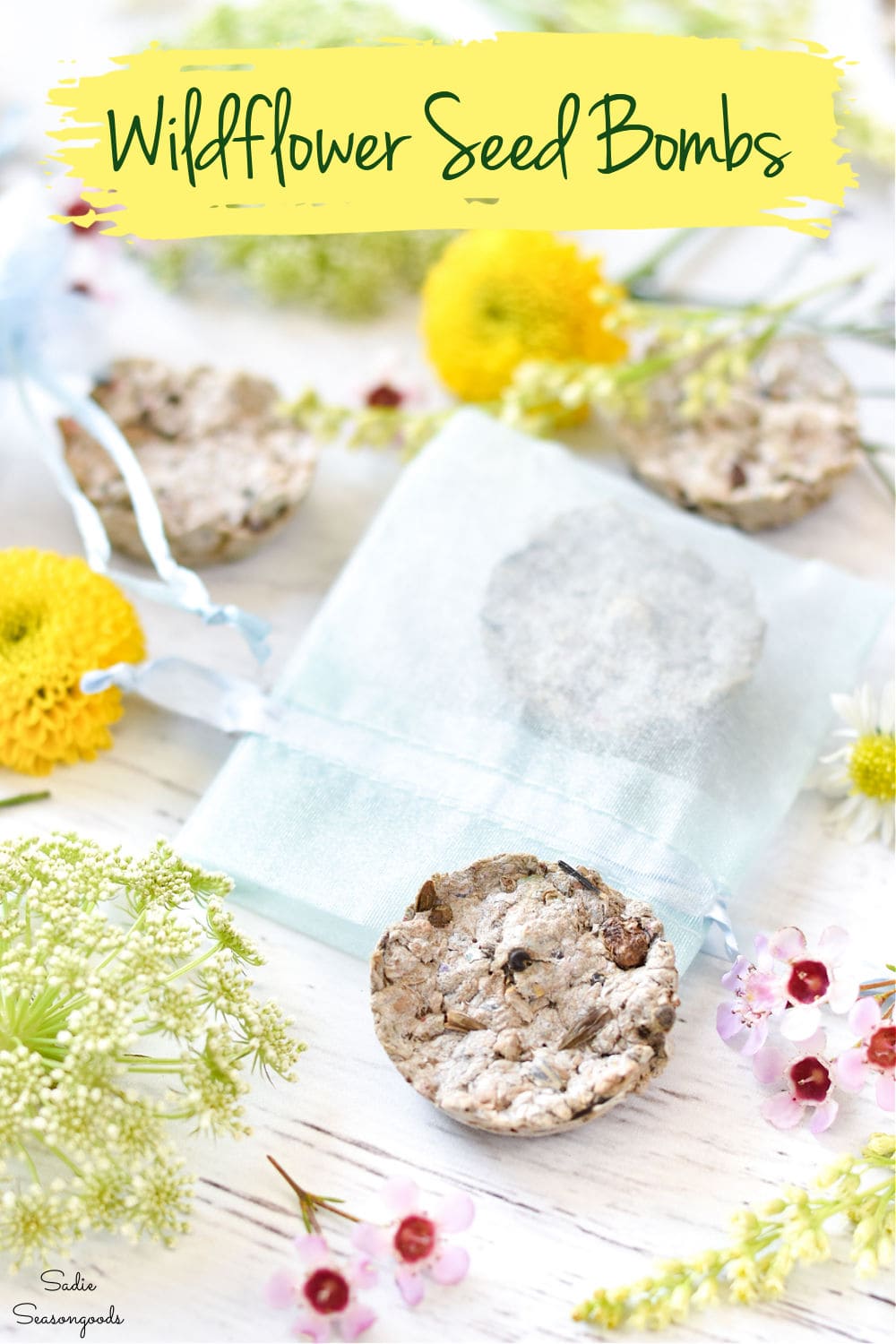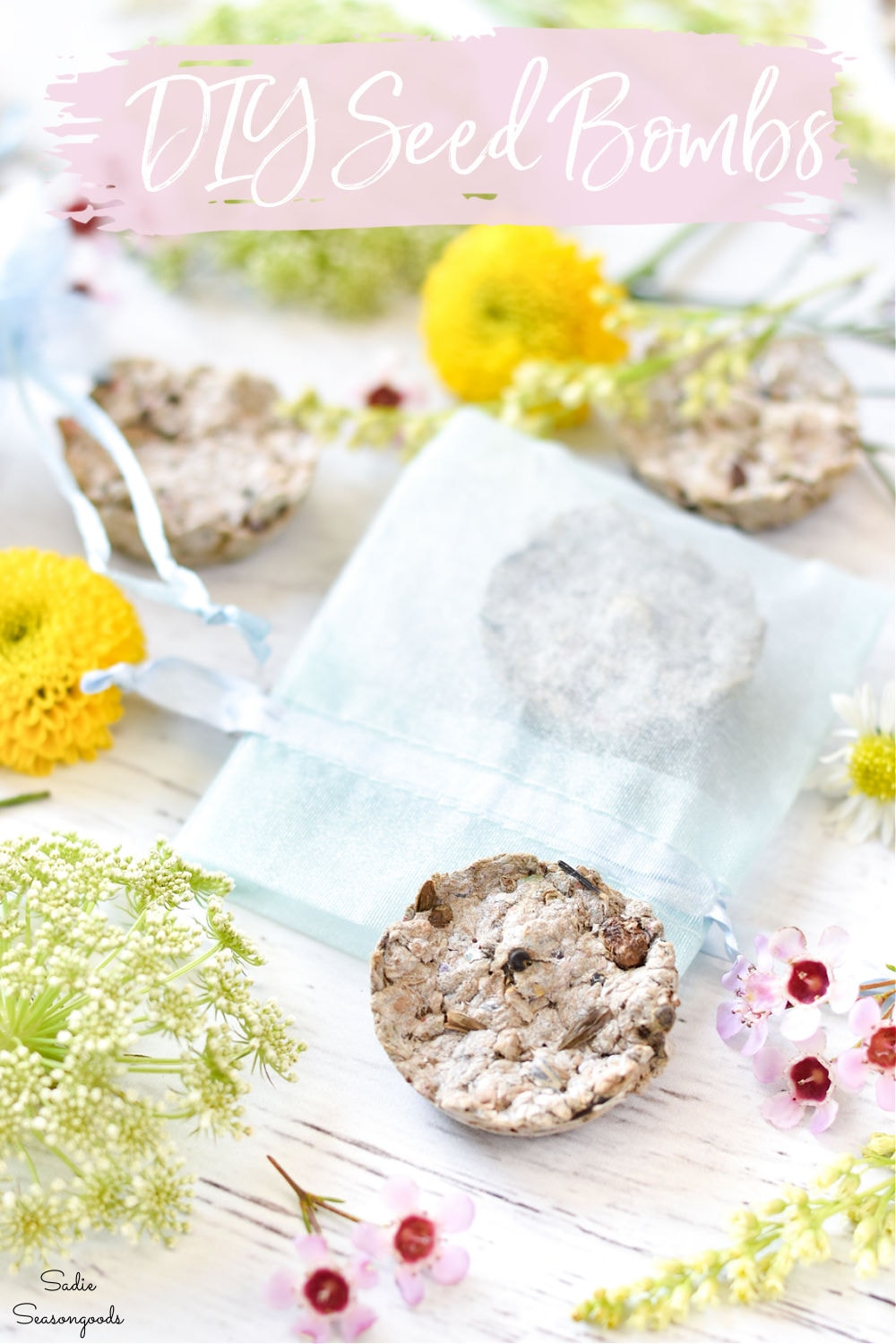 Sarah Ramberg is the owner of Sadie Seasongoods, a website that celebrates all things secondhand. From upcycling ideas and thrifted decor to vintage-centric travel itineraries, Sadie Seasongoods is a one-stop shop for anyone who loves thrifting and approachable repurposing ideas. Sarah is also the author of "Crafting with Flannel" and has been featured in numerous media outlets and magazines.