Many years ago, I published this post about a set of Christmas tree baskets that I had thrifted. The project itself was not, admittedly, overly amazing. But I included a quick discussion on how I made some Christmas ornament hooks for the mini ornaments that I hung on the baskets.
And that part of the blog post was INCREDIBLY popular. Far more so than the baskets themselves.
So, I decided to publish a stand-alone post about those mini ornament hooks!
My love affair with Shiny Brite ornaments (or similar vintage Christmas balls) is well-documented…what with this cola crate project…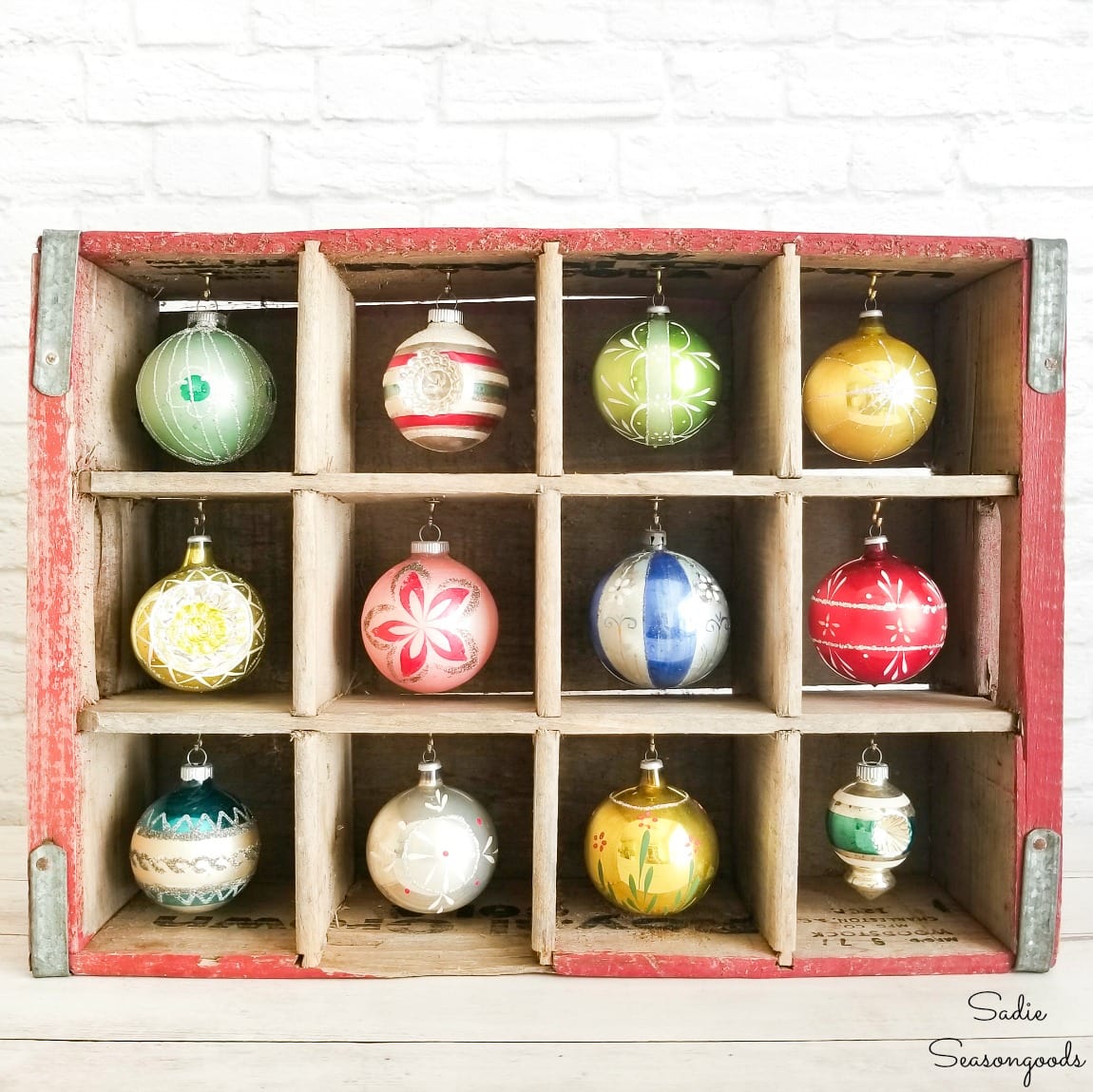 And this upcycled wine rack project, too…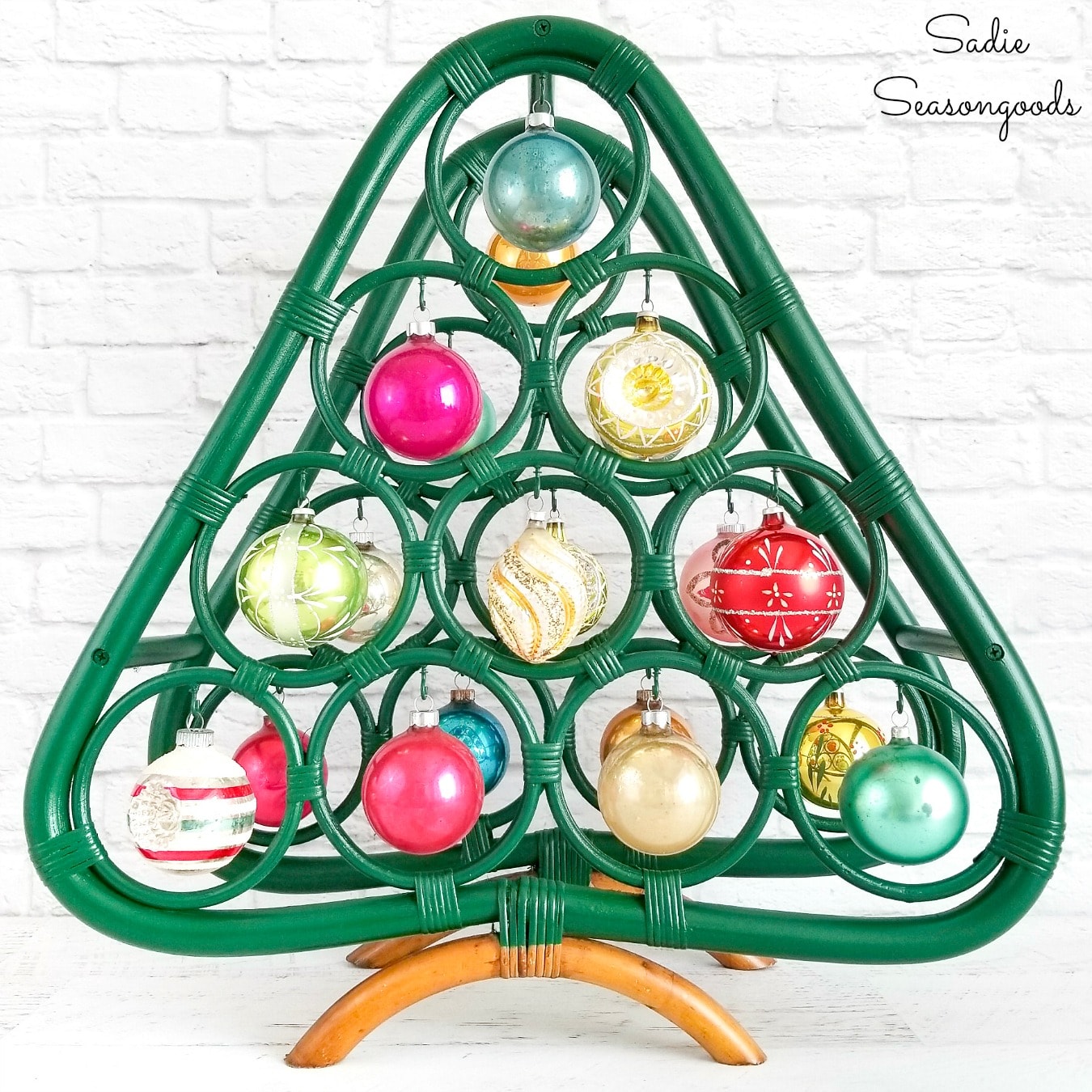 But I also have quite a few itty-bitty vintage ornaments, as well. And when I say itty-bitty, I'm not exaggerating!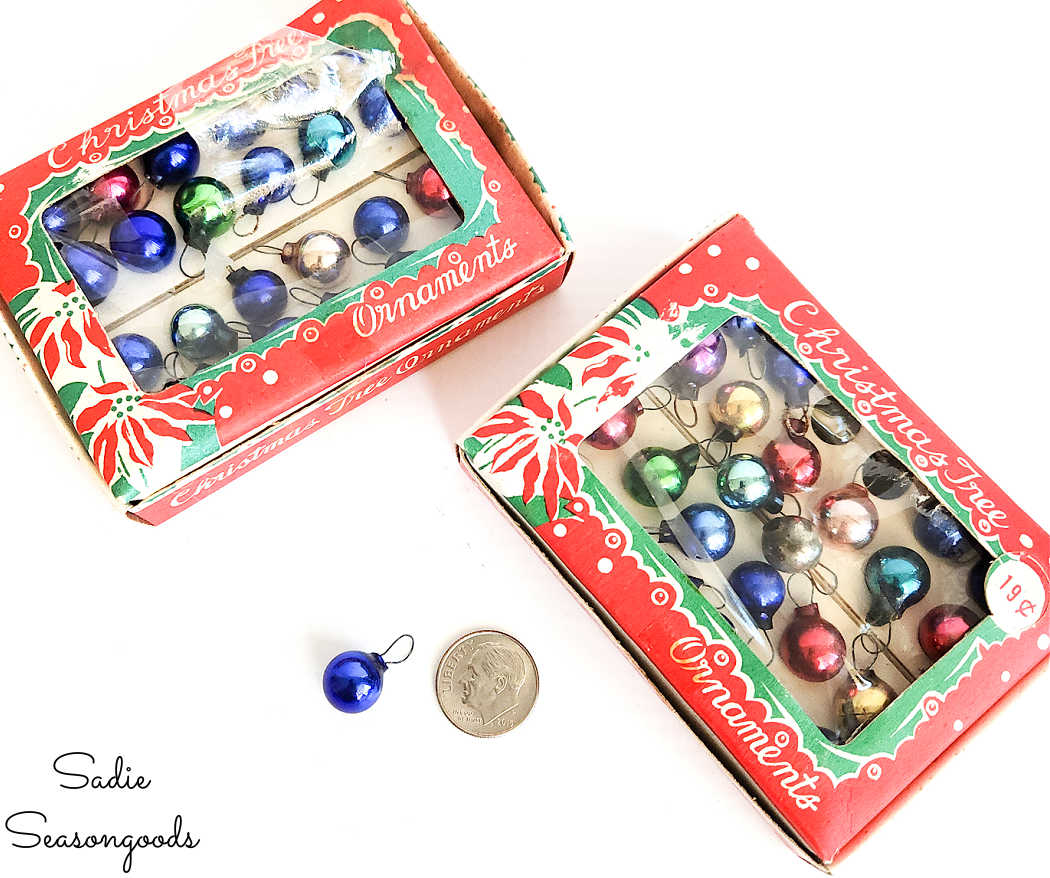 But as you can see, a regular hook just looks silly on such a miniature ball! So, I had to remedy that problem with an easy DIY, and well…here we are.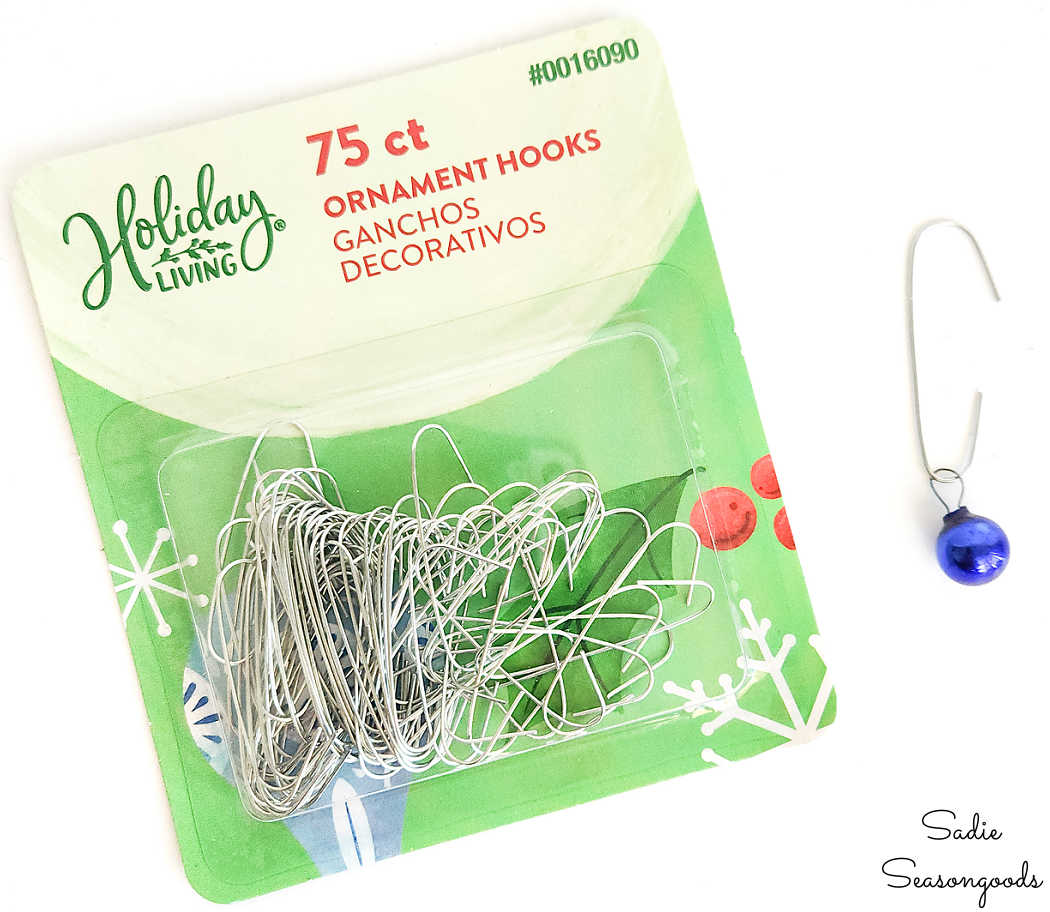 This post contains affiliate links for your crafting convenience. As an Amazon Affiliate, I earn from qualifying purchases. All blue, bold, and underlined text is a clickable link, either to a product or to a related post.
Making the Mini Christmas Ornament Hooks
Because I had a tabletop tinsel tree in silver, I wanted a lot of silver ornament hooks to match and blend in. So, I started with the most basic kind of Christmas ornament hooks you can find.
First, I snipped a regular hook in half with a pair of dainty wire cutters.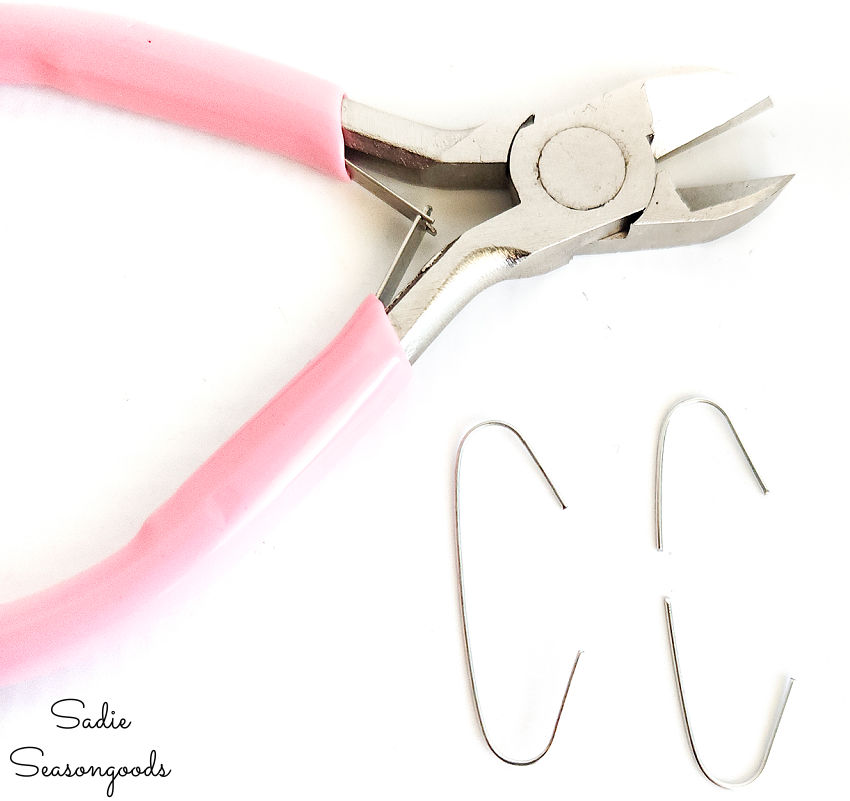 Then, and this was optional, I snipped off a tiny extra piece from the curved end. Just an ⅛" or so, because my tinsel tree arms were not that big. But again, this is optional and personal preference, depending on your tabletop tree.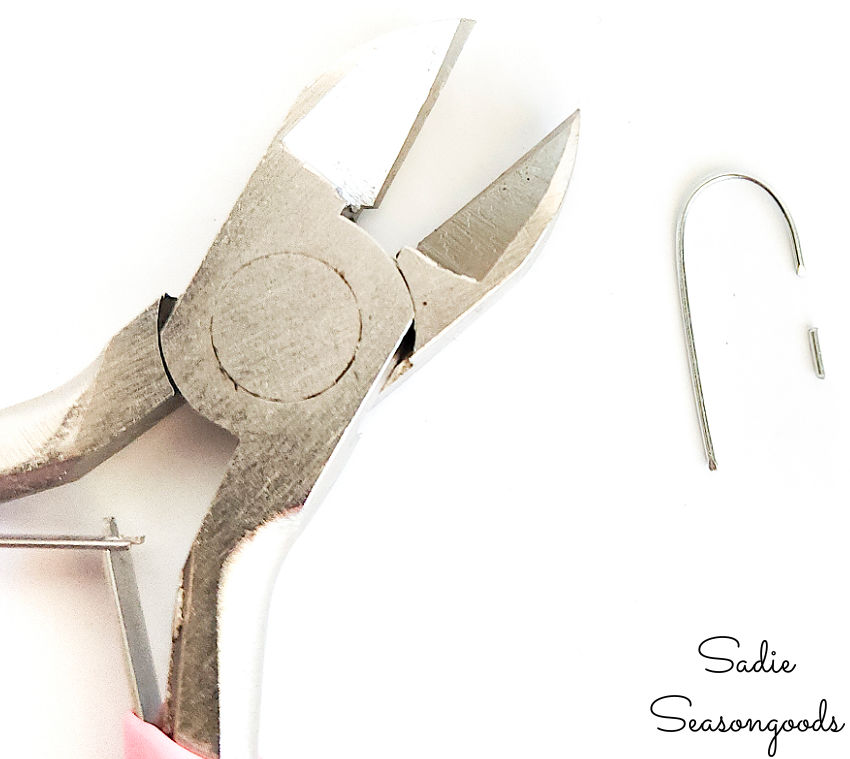 Next, I used some dainty round pliers to curve the straight end into a tiny spiral. Ultimately, the mini Christmas ornament hook looked like a lopsided or top-heavy "S".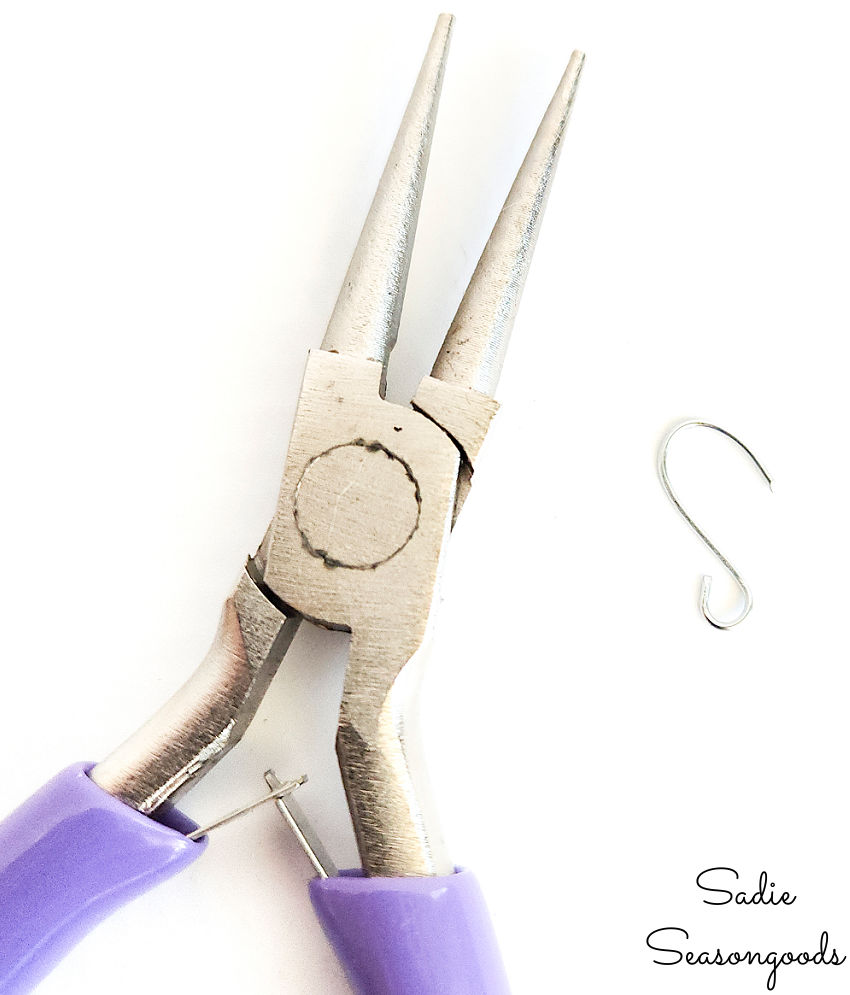 And that, my friends, is literally the extent of it (minus, maybe a little flattening or straightening out, as needed, with the pliers)! It takes just a few moments to do, but makes a huge difference for your tiny ornaments.
I mean, doesn't that look so much better?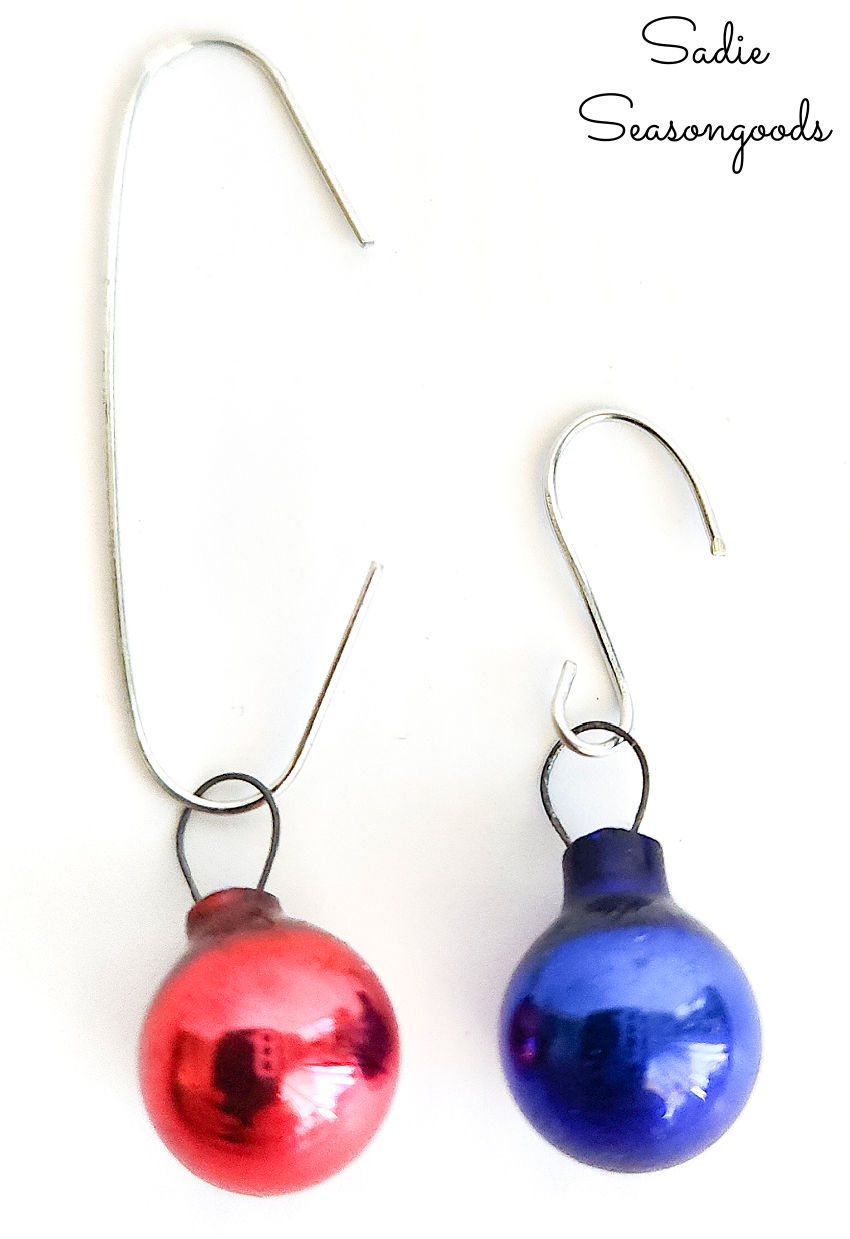 Not all of mine turned out perfectly, some are definitely wonkier than others. But, trust me when I tell you that it really won't matter once your ornaments on hung on your little tree.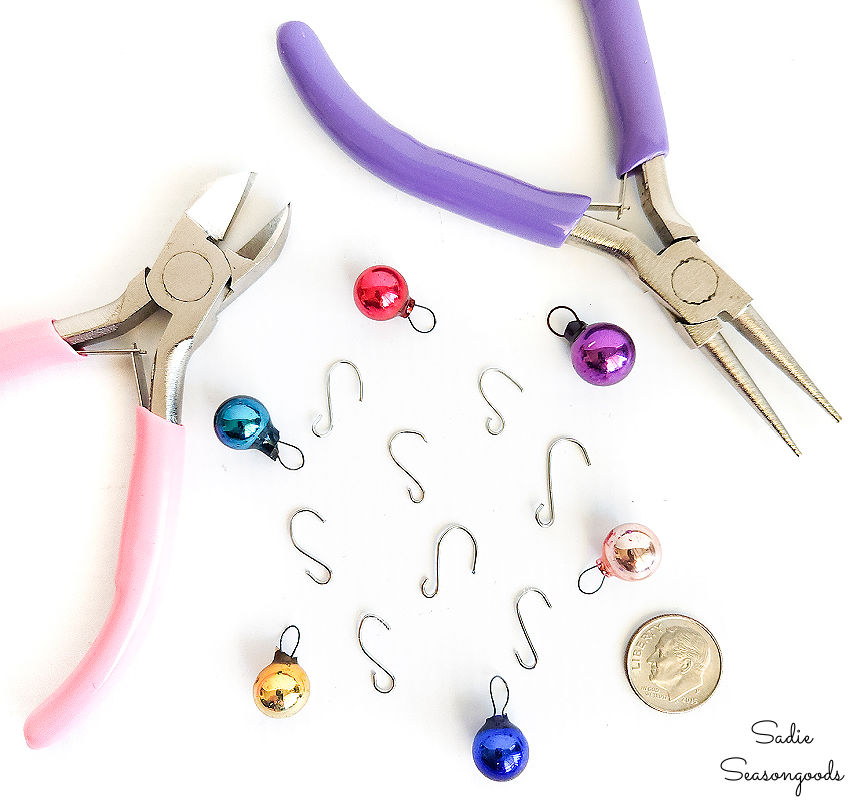 Christmas Ornament Hooks for Mini Ornaments
Did this little DIY idea warrant a separate blog post? Maybe, maybe not. But it did give me reason to post new pictures of my darling little tinsel tree.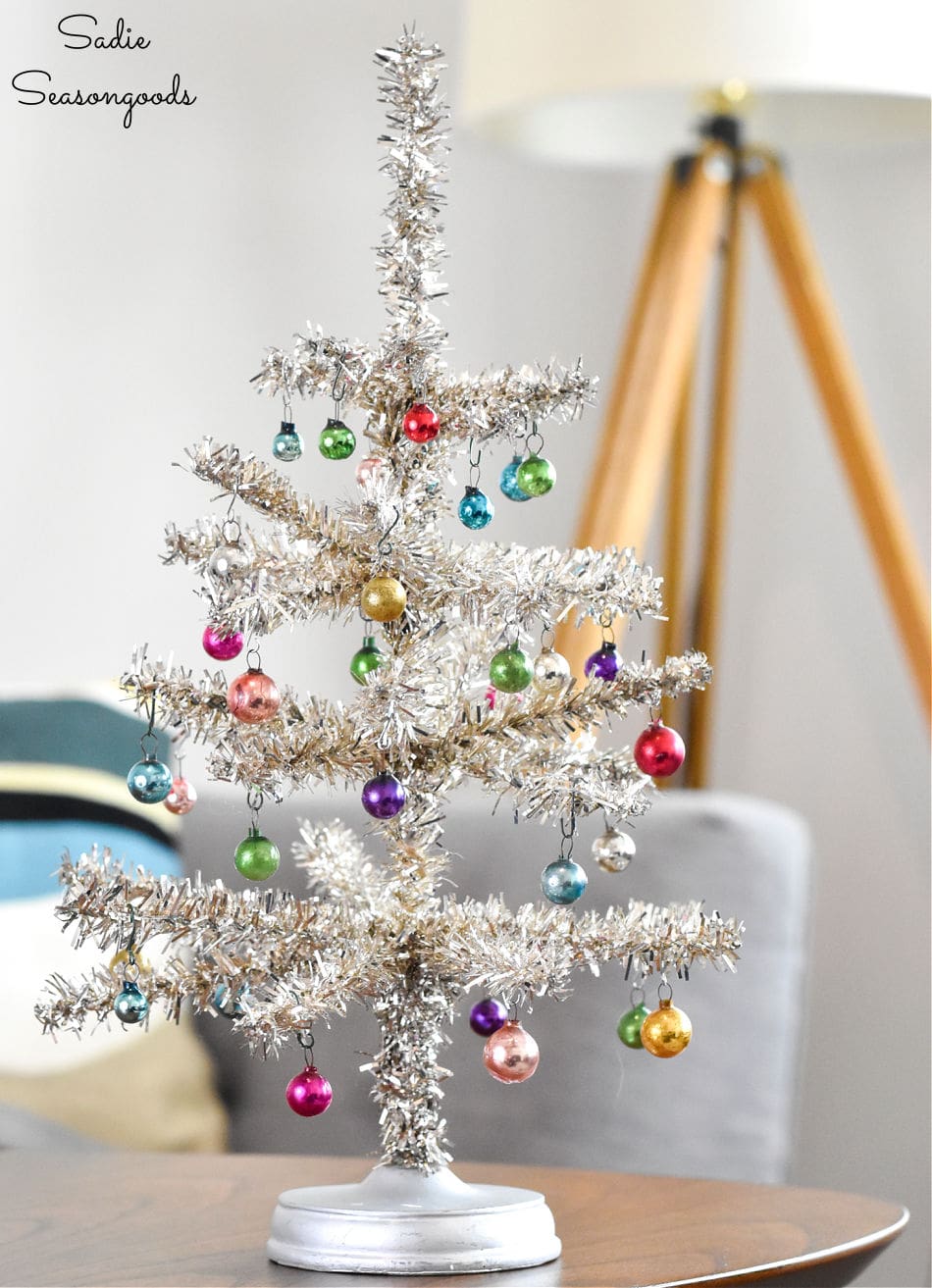 Because let's face it, mini ornament hooks make a BIG DIFFERENCE on tabletop trees!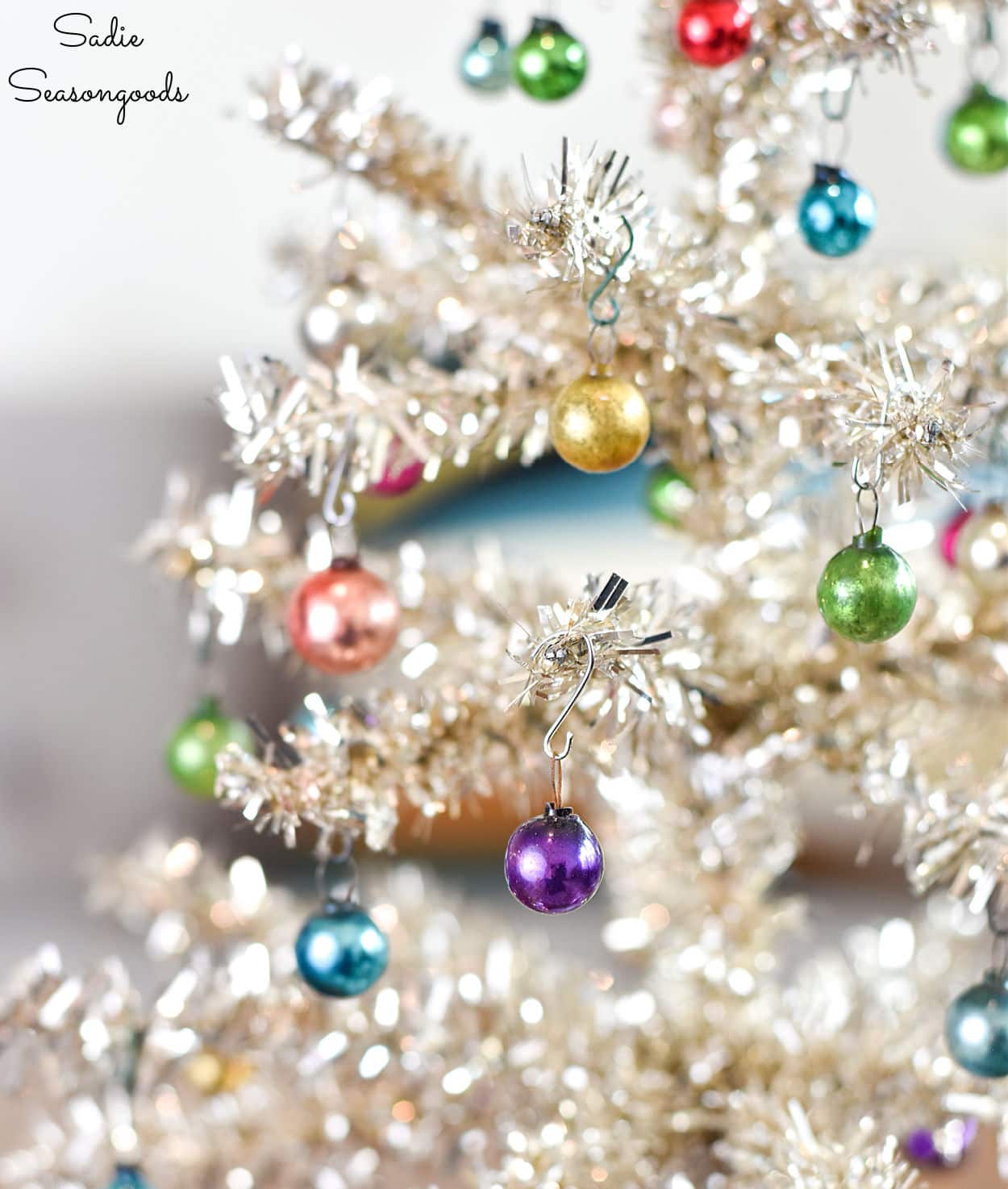 Did y'all get into the mini Hallmark ornaments that they had in the 80s and 90s? I remember those came with small gold hooks, but finding replacement hooks was not easy (or inexpensive). My mom ended up using small paperclips when the matching hooks got lost over time.
But paperclip hooks didn't work nearly as perfectly as these DIY ornament hooks, believe me!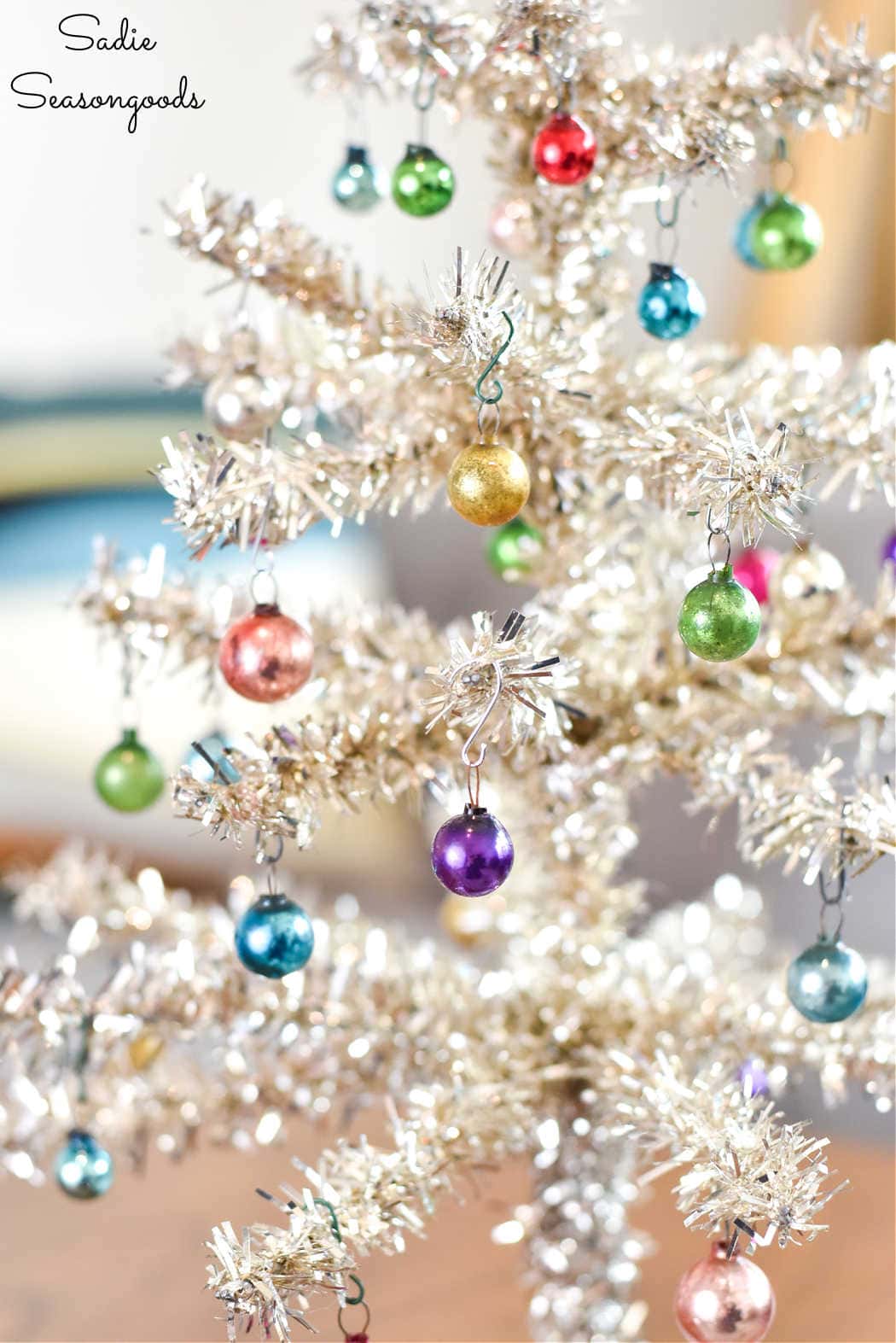 Thank you for humoring me as I created this stand-alone post that maybe…wasn't warranted. But hopefully some of you benefit from this idea for your own tabletop trees and mini ornaments!
Of course, it goes without saying that these are small (as are the ornaments), and should be kept away from children and pets.
And while your glass balls are in use this month, use the empty boxes as a different kind of tree, too! I topped mine with one of my grandmother's cookie cutters.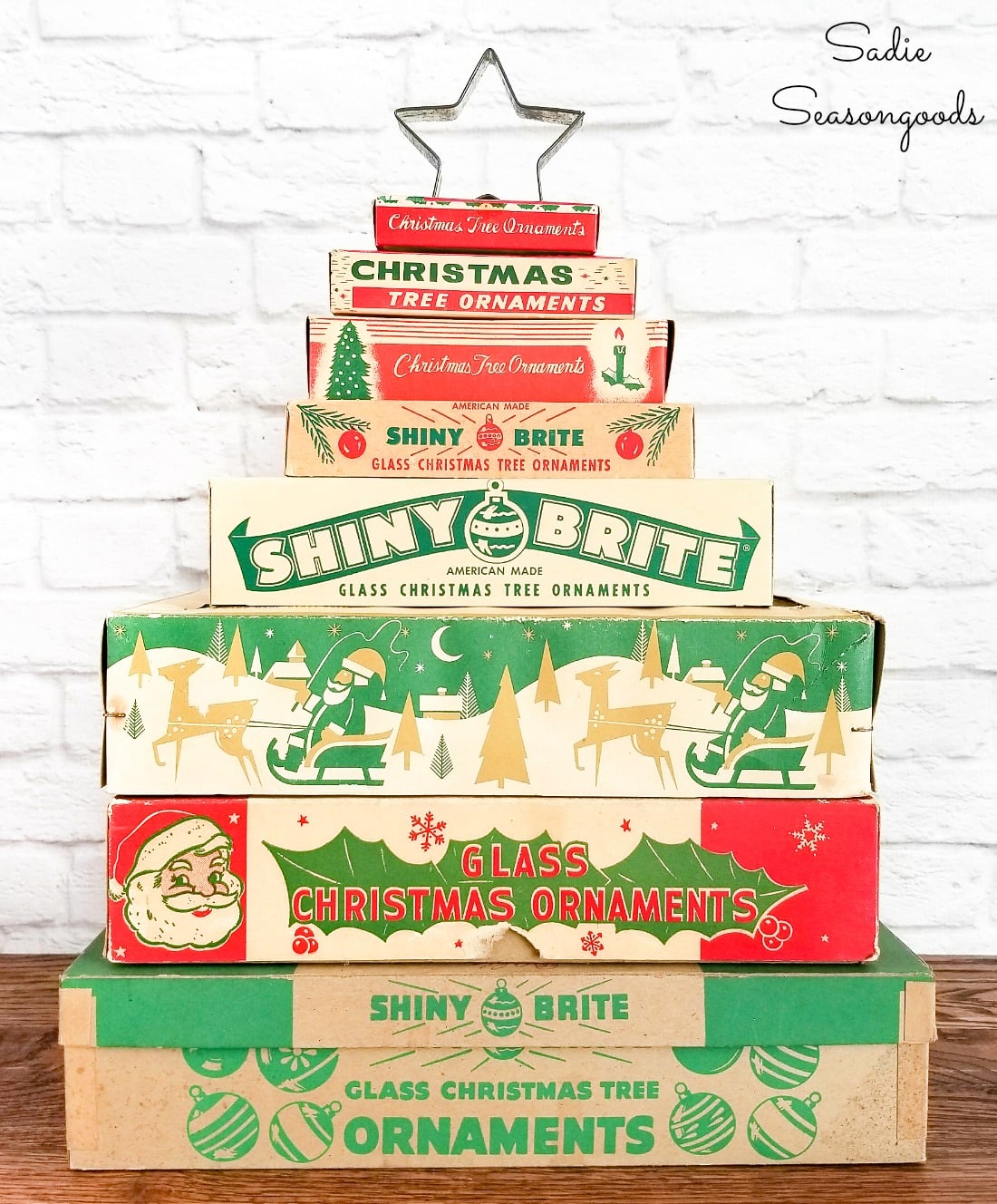 Plus, here's another way to display a tabletop tree, especially if it doesn't have a reliable base. And it doubles as a candy dish, too, which is always a bonus during the holidays.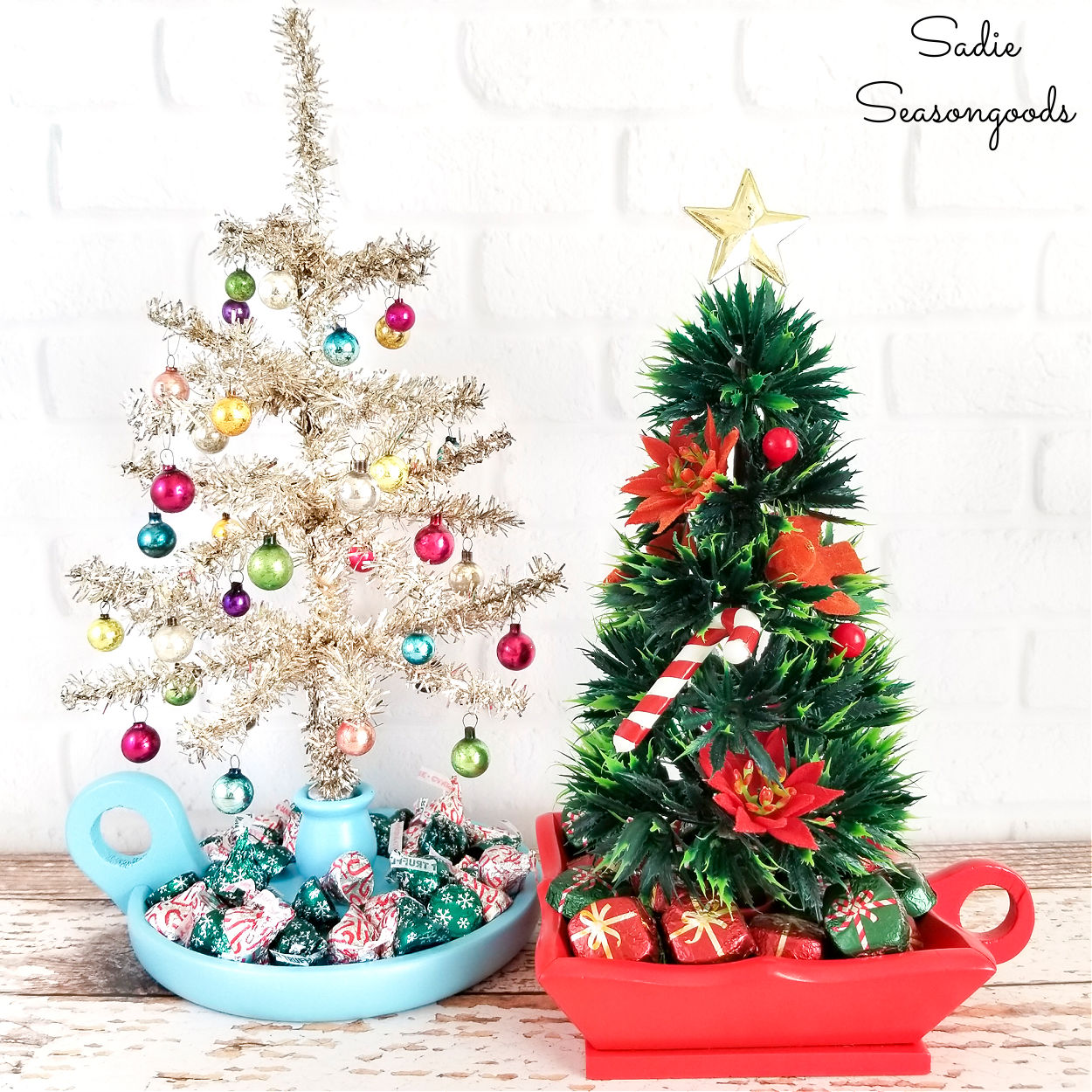 Craft on!
S
Want to be notified when I publish my next upcycling project tutorial?
Subscribe to Blog via Email
Join me on Social Media:

PIN ME!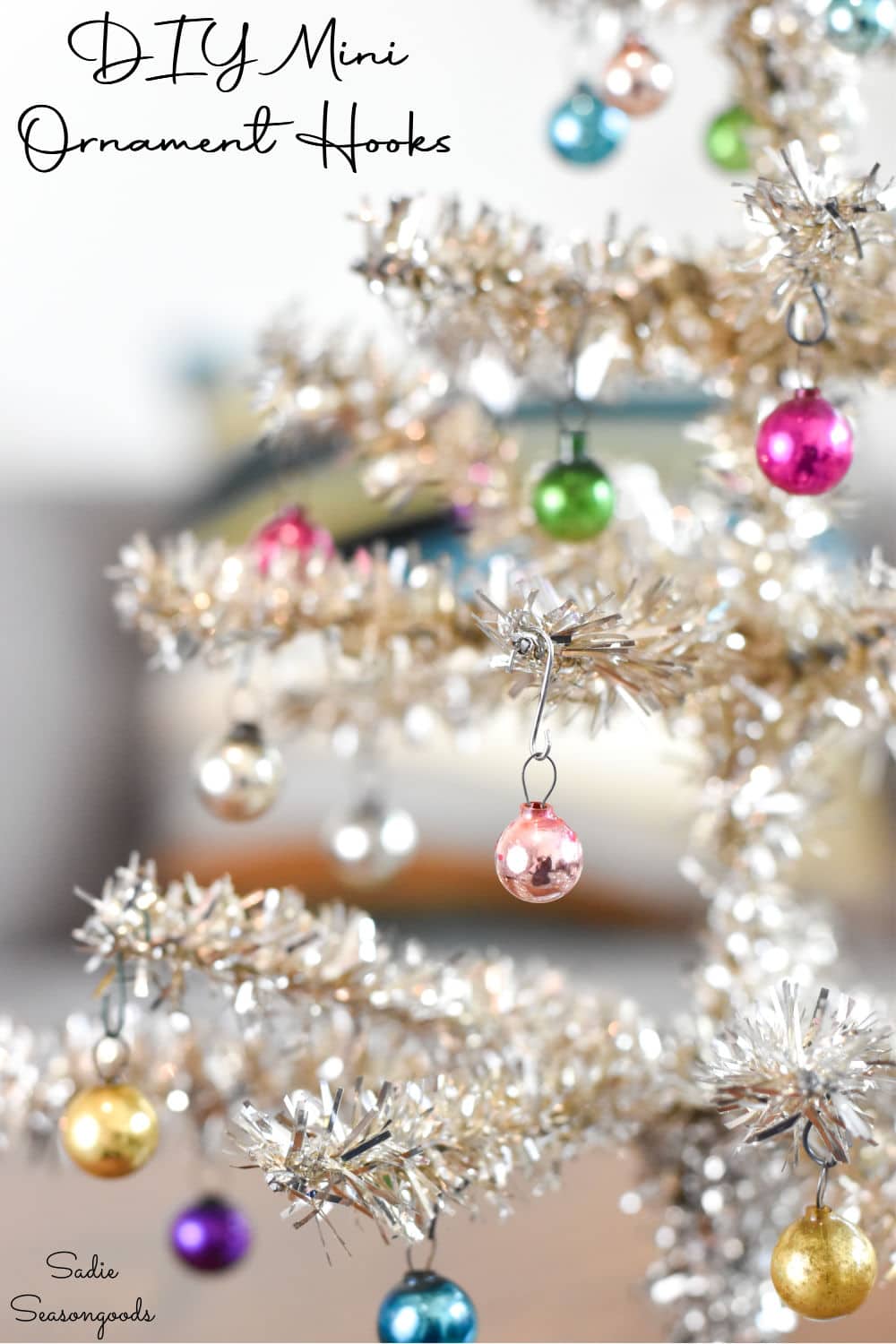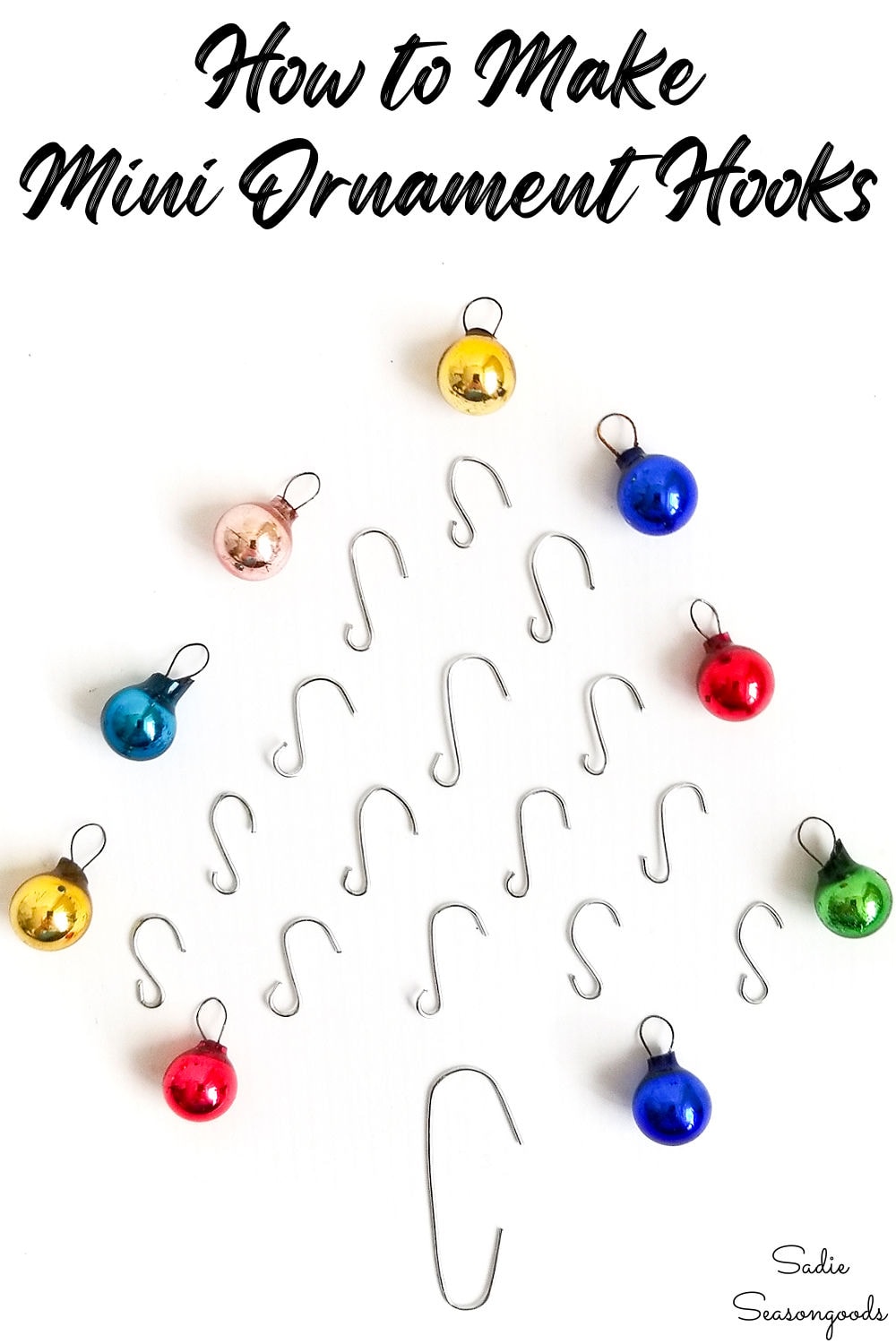 Sarah Ramberg is the owner of Sadie Seasongoods, a website that celebrates all things secondhand. From upcycling ideas and thrifted decor to vintage-centric travel itineraries, Sadie Seasongoods is a one-stop shop for anyone who loves thrifting and approachable repurposing ideas. Sarah is also the author of "Crafting with Flannel" and has been featured in numerous media outlets and magazines.