Just about every vintage-collector I know has one thing in common: they all have a soft spot in their hearts for Shiny Brite ornaments. Perhaps they just love all things vintage Christmas, but they always have a special affinity for Shiny Brites. And I, of course, fall into that same adoring category, as well!
Now, of course, I've bought a LOT of vintage ornaments throughout the years that aren't actual Shiny Brites. But rather some lesser known (or never known) brand or maker.
But let's face it, we call them all Shiny Brite ornaments, don't we?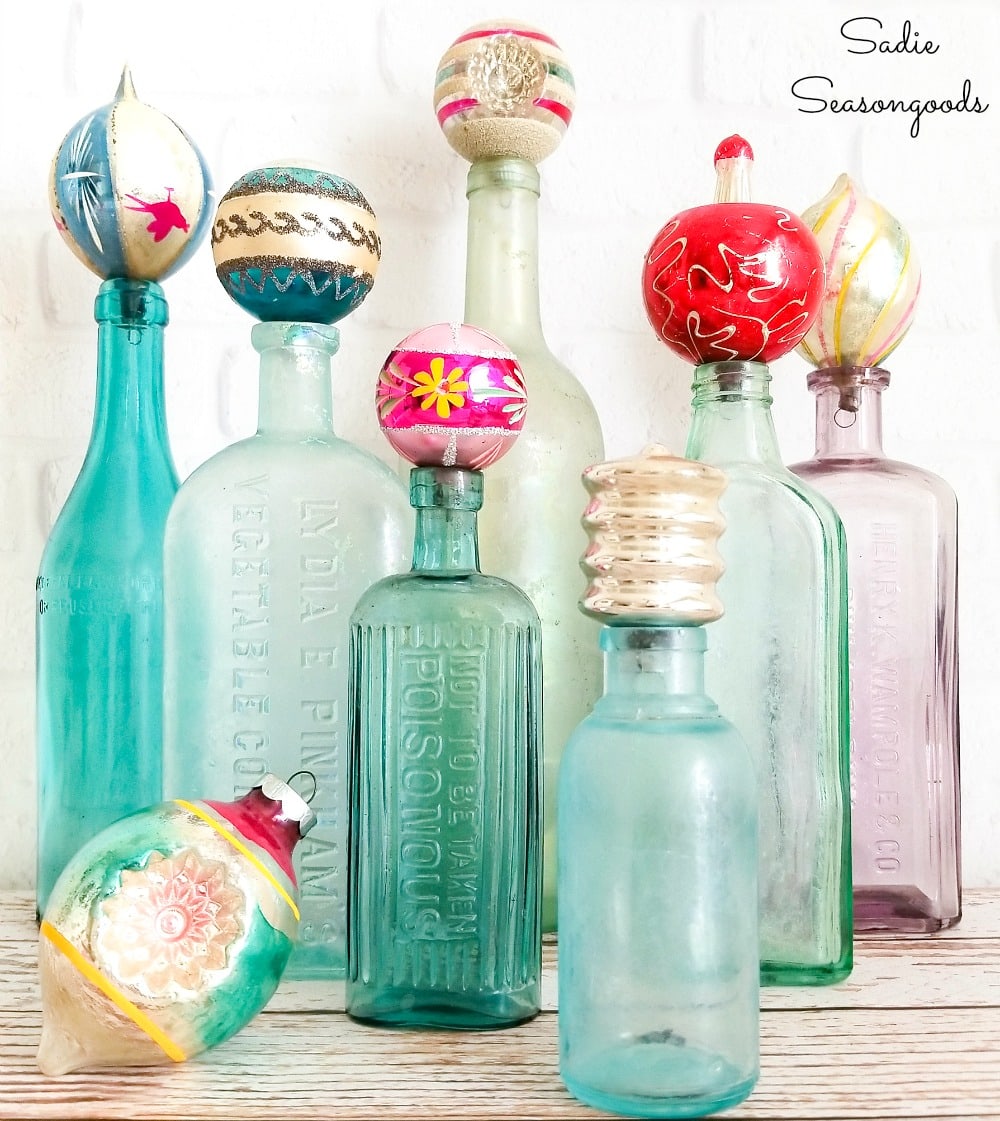 Either way, I thought it would be awfully fun to put together a love-letter blog post that celebrated these beloved vintage Christmas ornaments. Because I'm certainly not the only person who loves them, and I KNOW I'm not the only blogger who has created projects that celebrate them, too.
For instance, they were the reason I created this ornament display from an old soda crate. As a way to showcase a few favorites that also doubled as a storage container for them during the other 11 months of the year!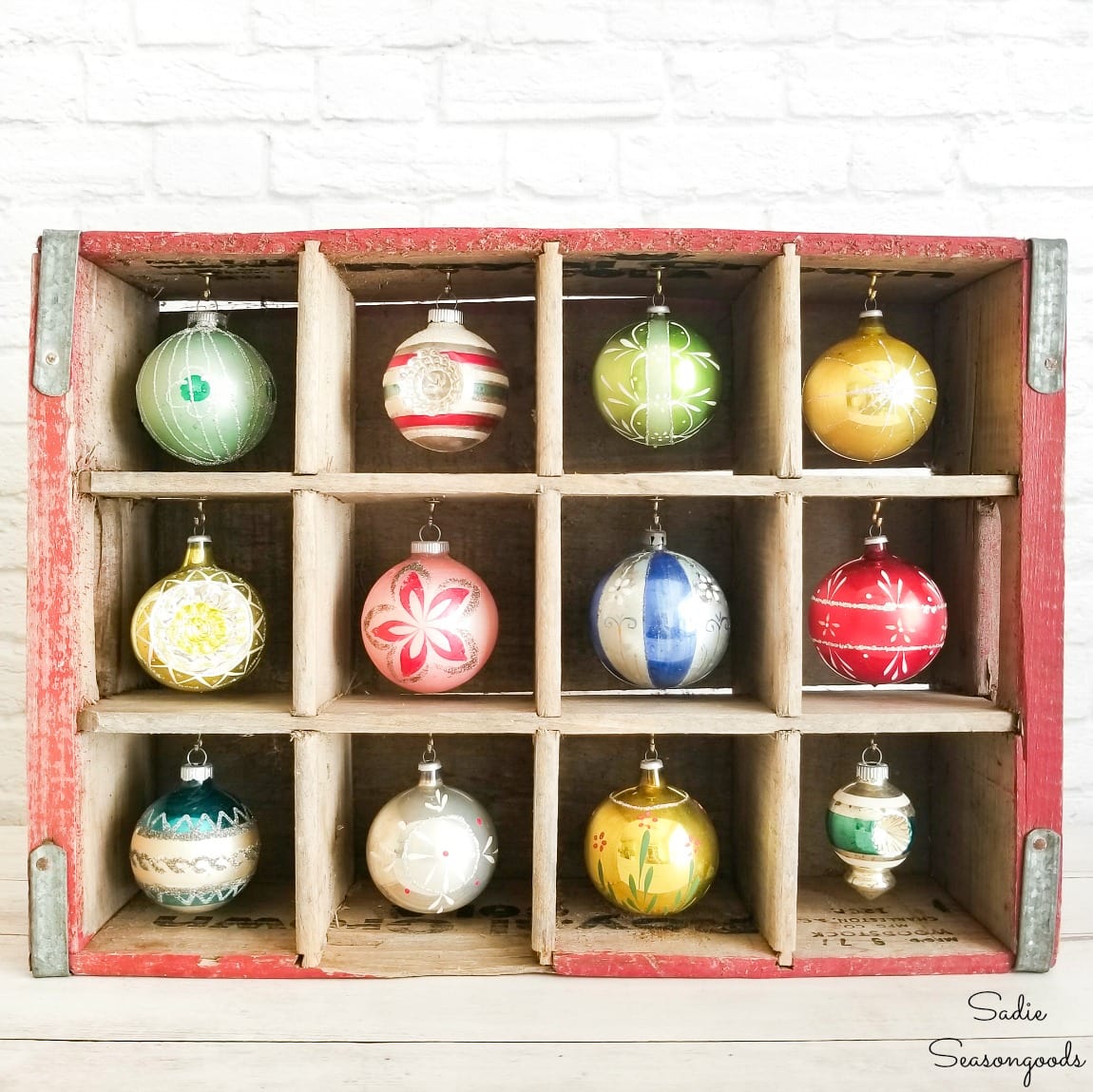 The same goes for this bamboo wine rack project. It just wouldn't have been the same had I displayed modern ornaments on it, right? It HAD to showcase some Shiny Brite ornaments, or some other vintage brand of glass ball ornies.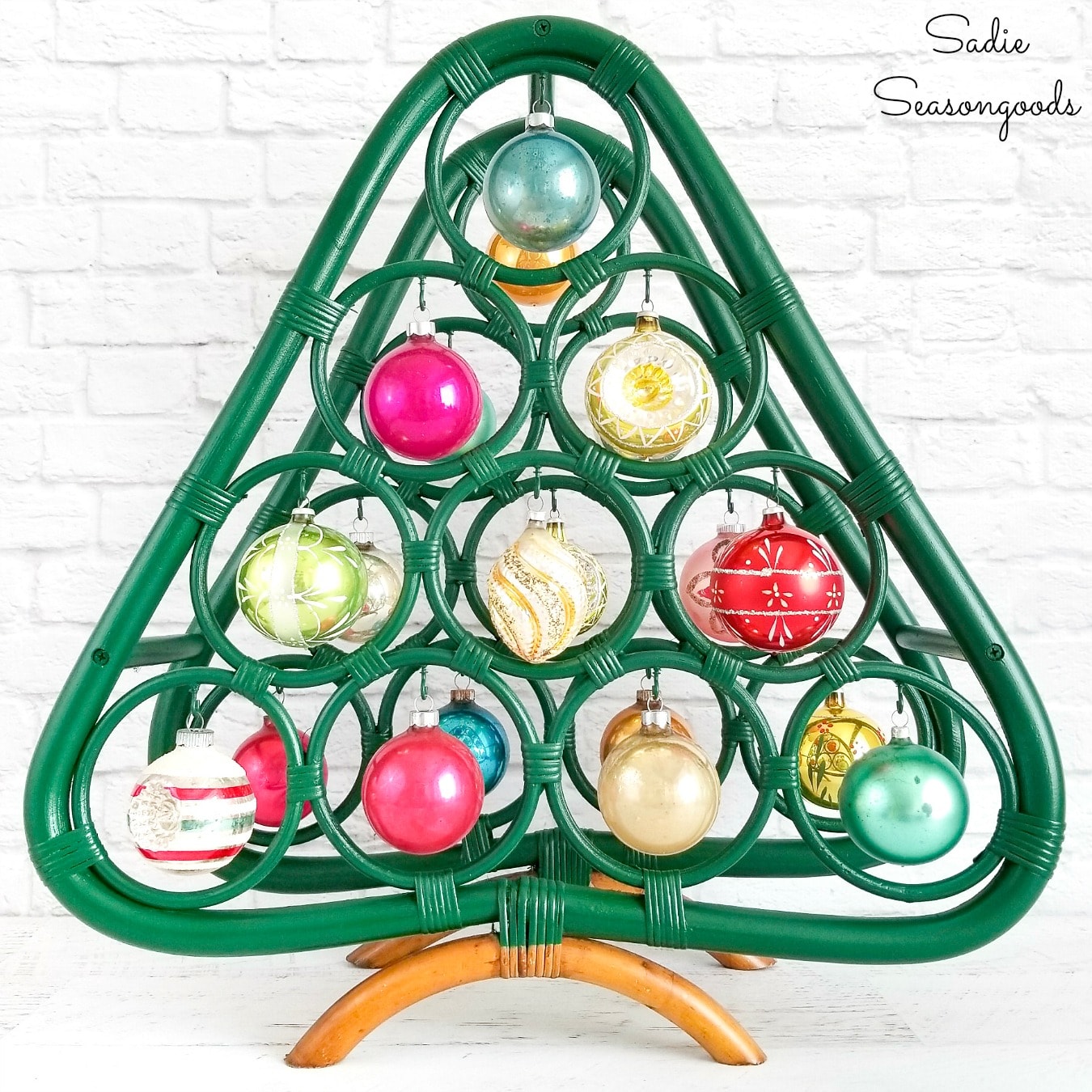 Whether it's the color, the design, or the patina that has developed over time, I just never tire of vintage ornaments. And while no offense to all the glass ornament makers from yesteryear, but I just tend to refer to all of them as Shiny Brite ornaments- accurate or not.
For instance, I'm fairly certain that none of these little bitty balls are actual Shiny Brites. But they look the same as my regular-size authentic ones, so I just think of them as baby versions.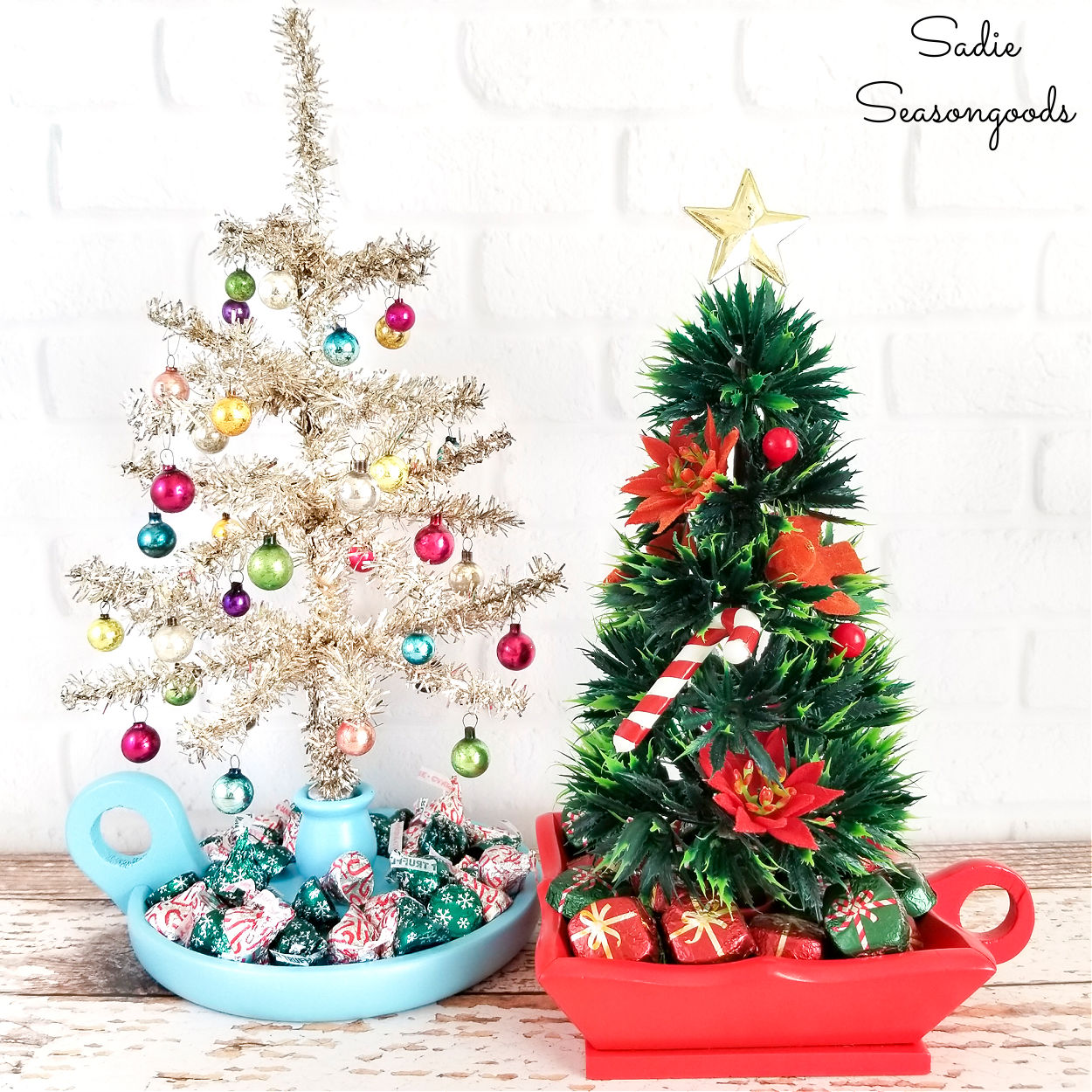 Either way, I thought some of you would also enjoy a blog post dedicated to all things Shiny Brite. So, I gathered as many posts as I could find that celebrate them. I found articles written about their history, and blog posts about storing them. Articles about their value and worth, and plenty of posts filled with photos of Christmas trees and other display ideas.
A festive collection of posts that I think any vintage Christmas lover will truly, truly enjoy!
Shiny Brite Ornaments
You are invited to the Inlinkz link party!

For the Love of Shiny Brites
SO. MANY. SHINY. BRITE. ORNAMENTS! Not that I'm complaining, no not one bit! I mean, I even like to collect and display the boxes of vintage ornaments- Shiny Brites and otherwise.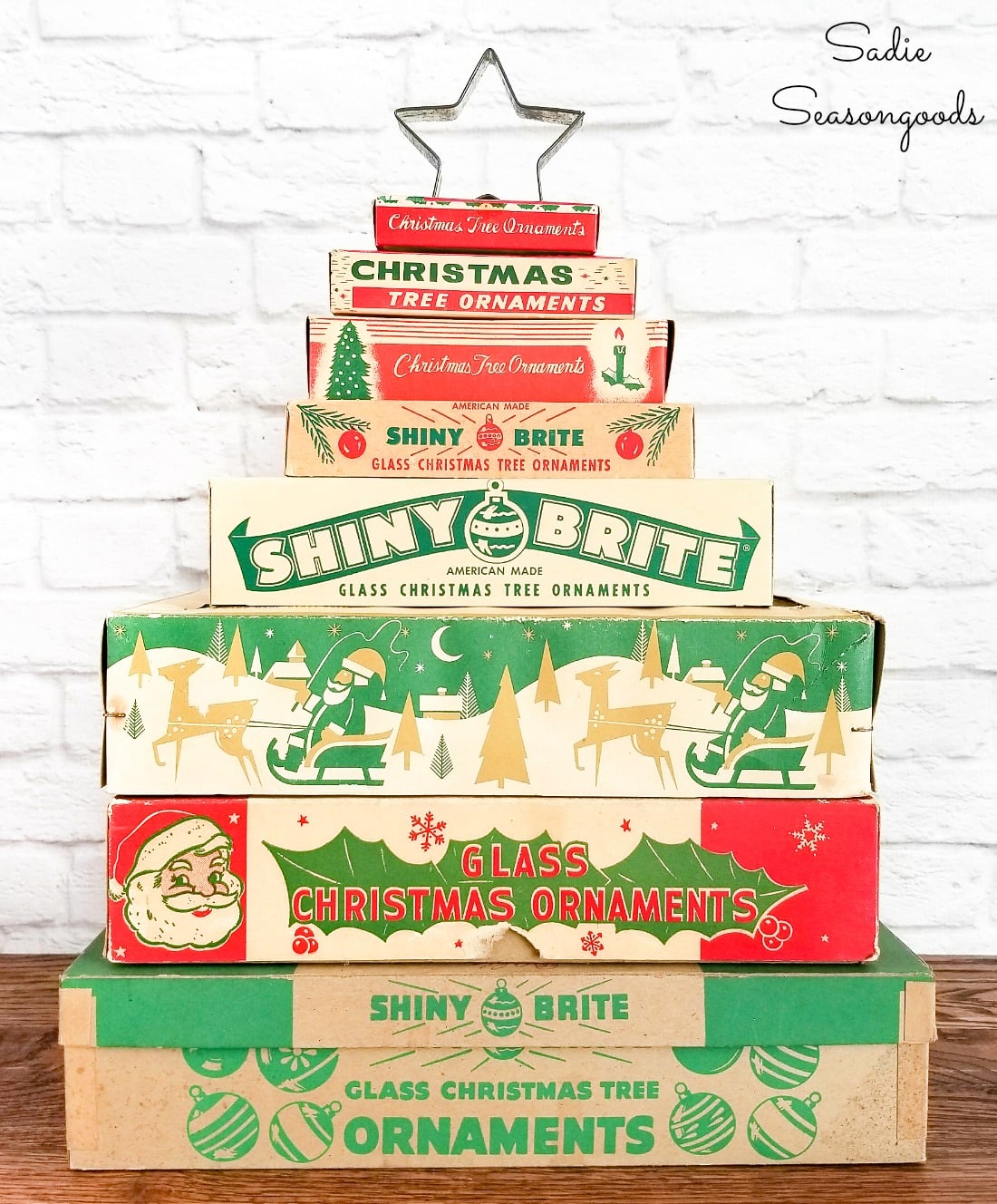 And what say you? Are you displaying any vintage ornaments this year? Or did you spot an idea in the collection above for new ways to enjoy and appreciate your own collection of Shiny Brite ornaments?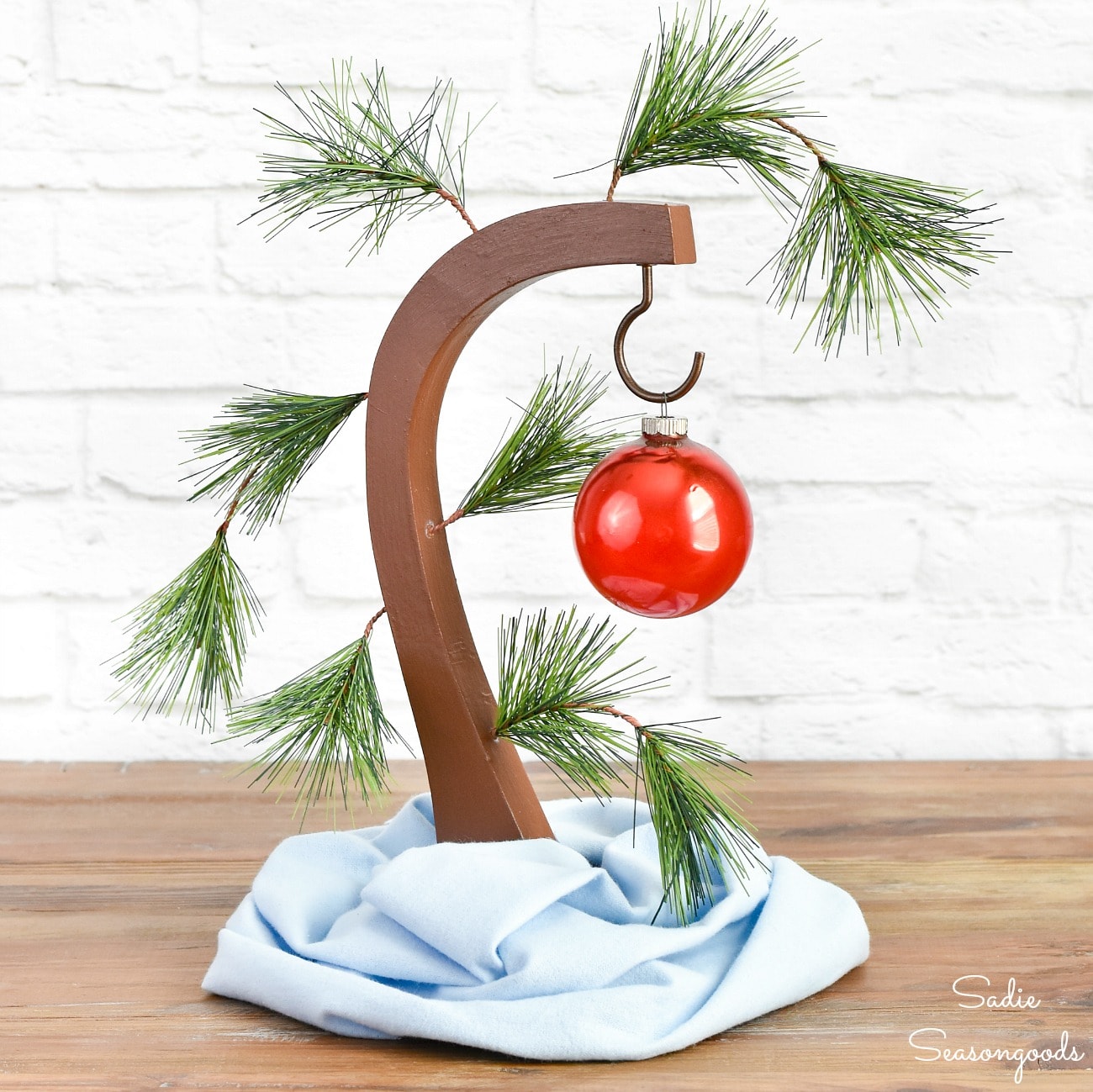 I thoroughly loved putting this post together and indulging in my adoration of vintage Christmas balls. Hopefully you have enjoyed it as well, and maybe even feel more inspired with new ways to display them throughout the season!
Big ones or bitty ones, as the case may be.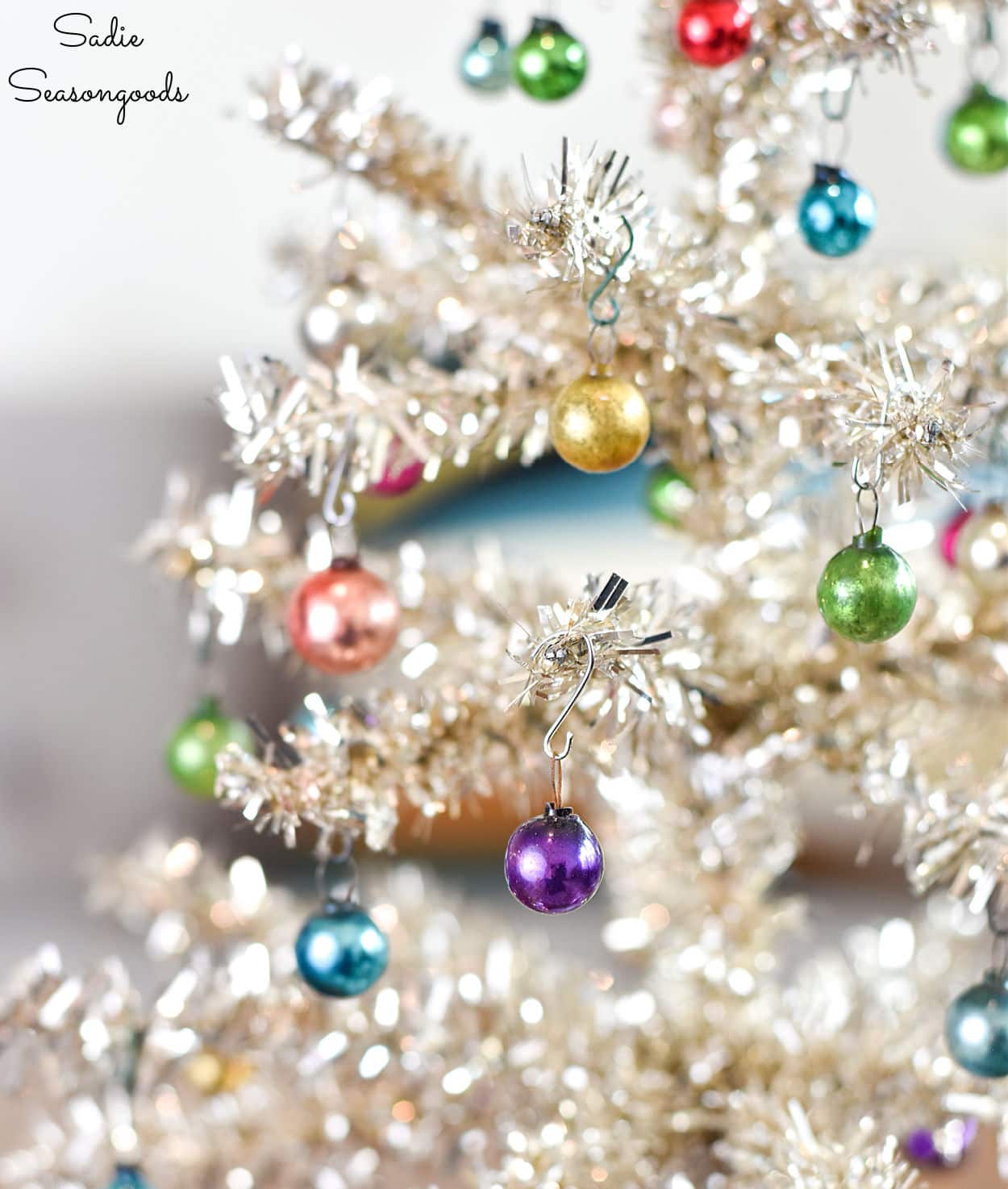 Thank you for spending time during this hectic season by sharing in my love for these! And who knows, maybe someone will be inspired to start them own collection of vintage ornaments now. Or even double-checking grandma's attic to see if she's got some Shiny Brite ornaments tucked away up there!
And here's an idea in the unfortunate (but not unlikely) event of any broken vintage ornaments. Save their pretty ornament caps and use them on clear glass ornaments you buy at craft stores! That's what I did with this DIY snowball ornament, and it made such a small but significant difference!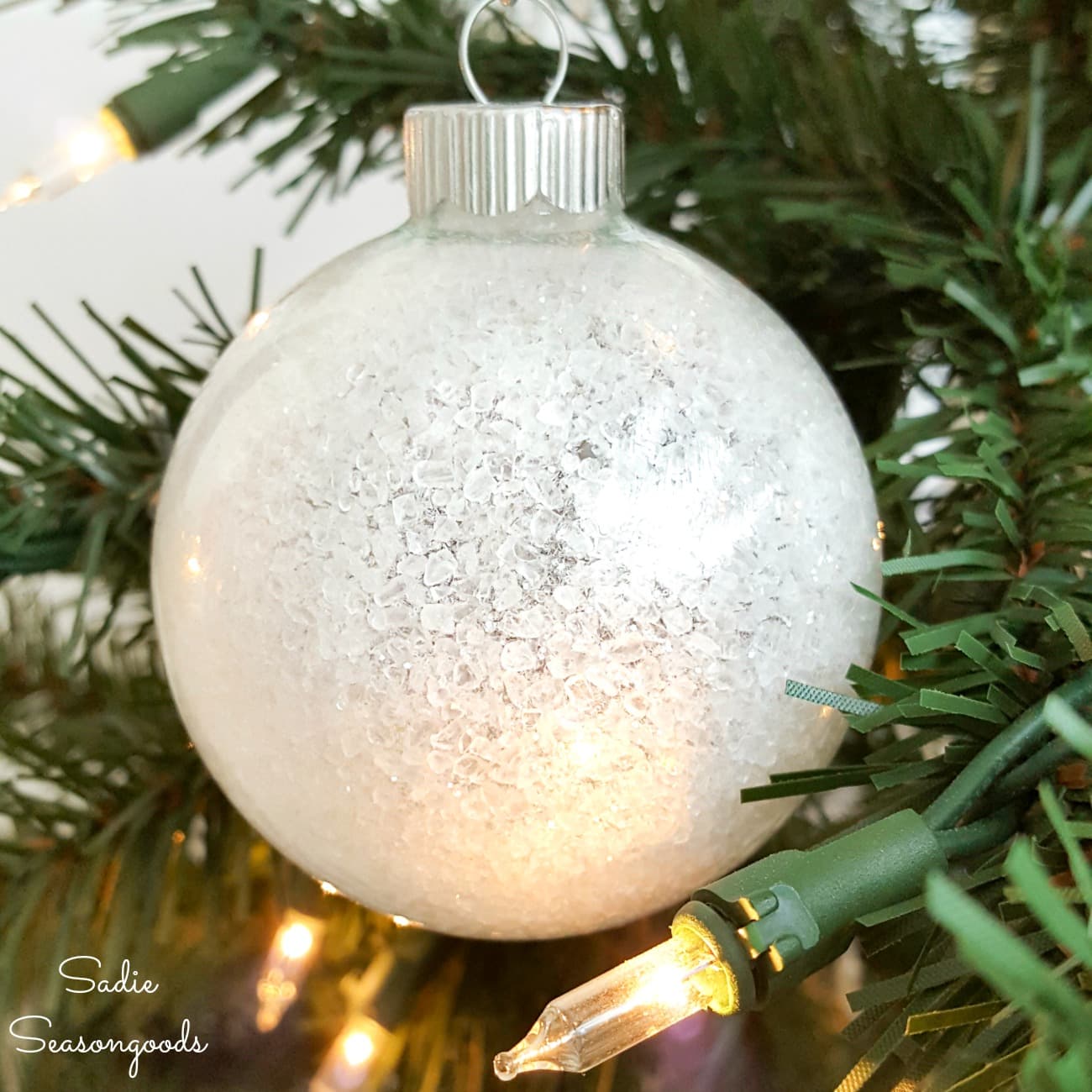 Craft on and Merry (Shiny Brite) Christmas!
S
Want to be notified when I publish my next upcycling project tutorial?
Subscribe to Blog via Email
Join me on Social Media:

The following are affiliate links for your shopping convenience. As an Amazon Affiliate, I earn from qualifying purchases.


PIN ME!