Spring and early summer bring a plethora of family holidays and birthdays in my world. But the last thing I want to do right now is linger in a grocery store looking for the perfect cards for everyone. So, I decided that DIY greeting cards were the route to take this year.
The problem with that? I have limited craft paper and no card stock in my craft stash. I'm just not a paper crafter in general, so I was going to have to get creative.
After some thought, though, it dawned on me that I did have something on hand to turn in DIY greeting cards. In fact, I had a whole box of them in our home office.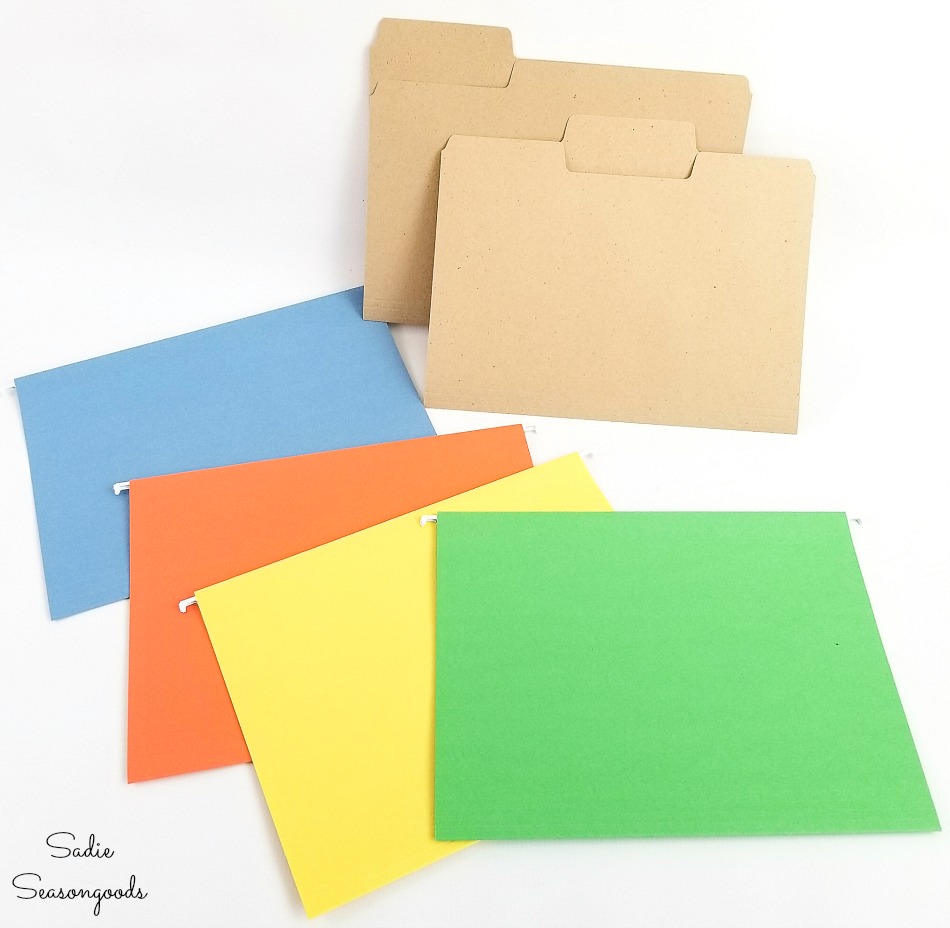 File folders! Both the hanging kind and the regular version.
They were made with a heavy card stock paper AND they already had a strongly creased fold that would be perfect for DIY greeting cards!
And while I don't keep much card stock on hand, the same can't be said for various paper ephemera. Heck, remember this project that I made to store all my little crafty paper bits?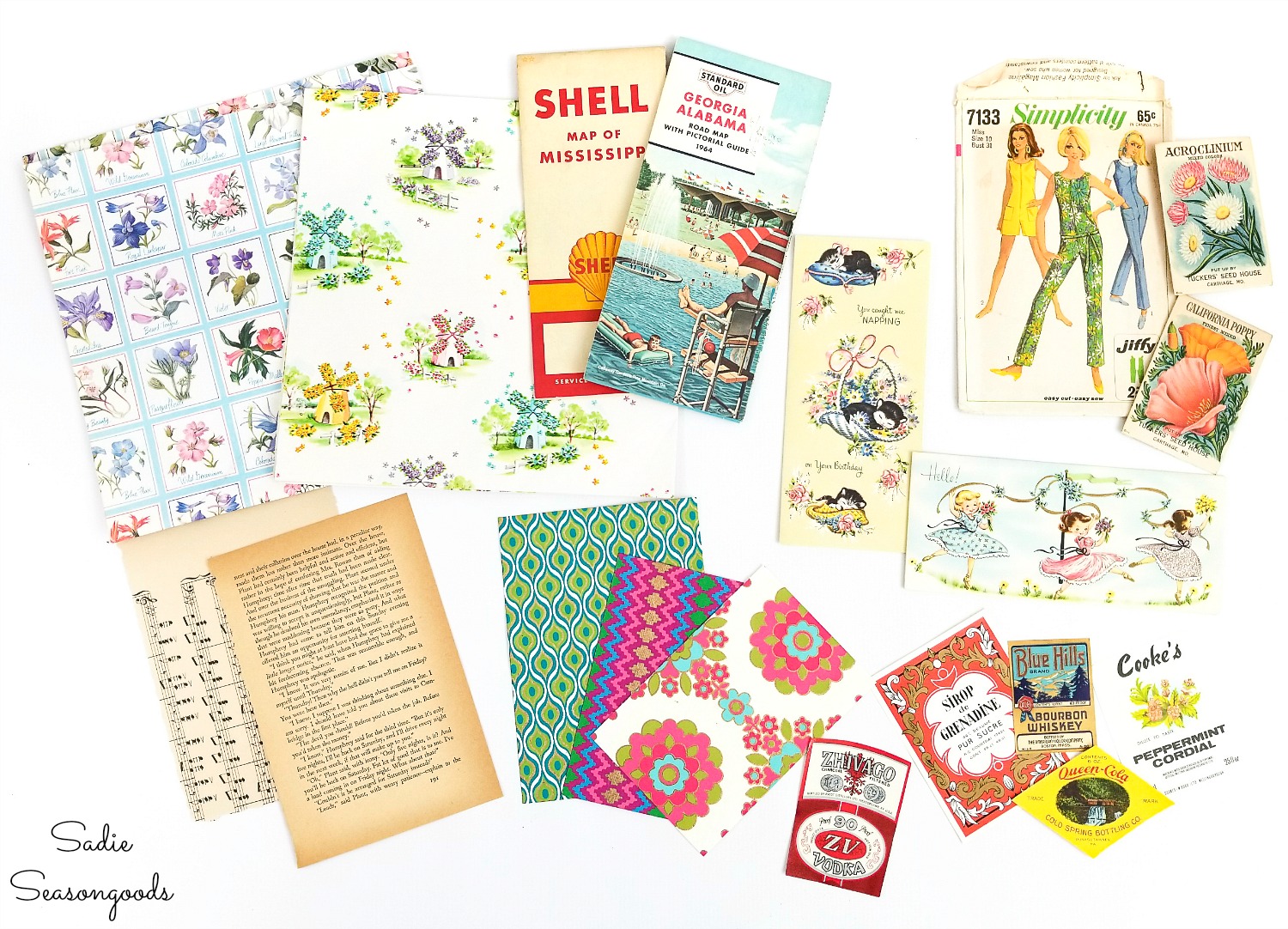 I had plenty of labels, used vintage greeting cards, maps, and scraps of decorative paper to play around with.
So, with file folders and craft paper bits in hand, I was ready to make a few DIY greeting cards. Or at least try making them in hopes that they looked good enough to give someone!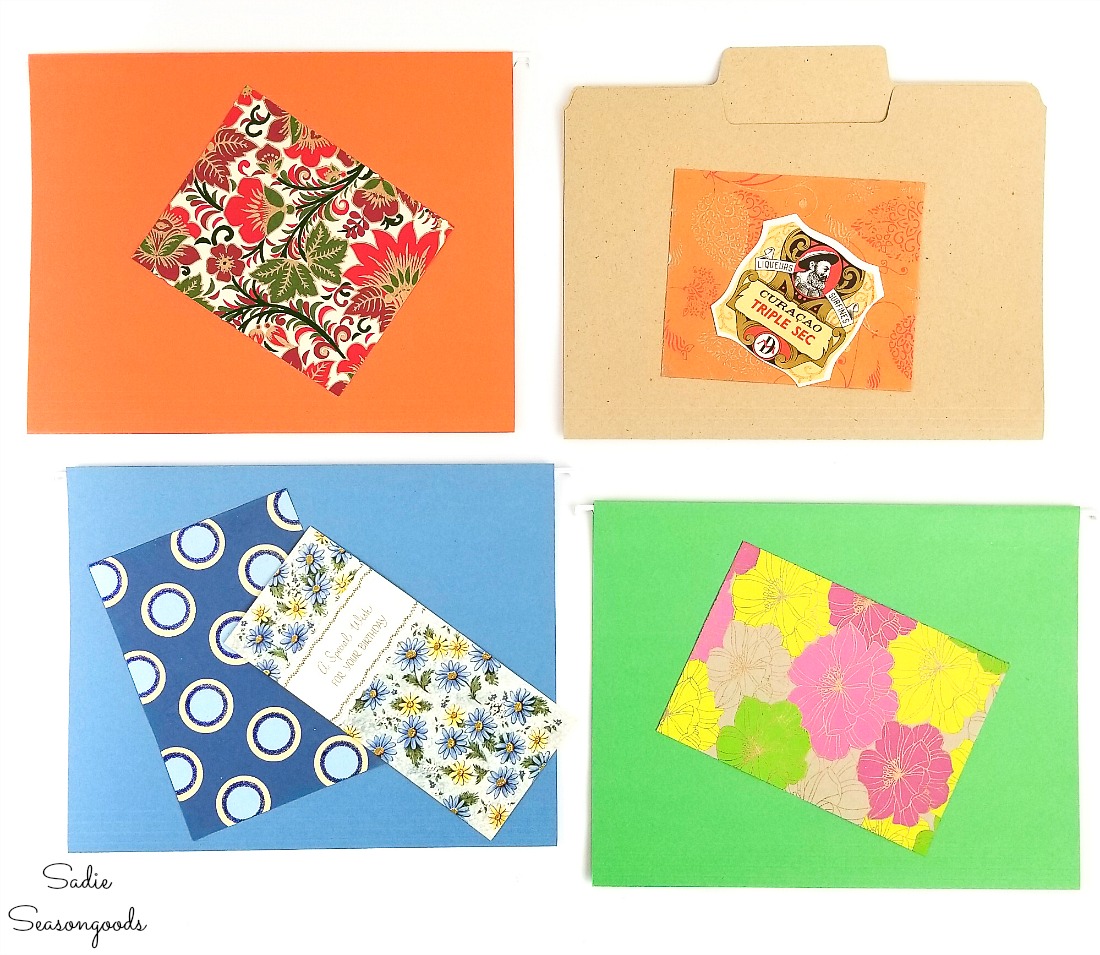 This post contains affiliate links for your crafting convenience. As an Amazon Affiliate, I earn from qualifying purchases.
Cardmaking with File Folders
Because I would need to mail some of these DIY greeting cards, I had to take stock of the envelopes I had. Most were leftover from boxes of Christmas cards.
Once I had an envelope picked out, I gathered a file folder and some cardmaking supplies (like a self-healing mat, scissors, etc.).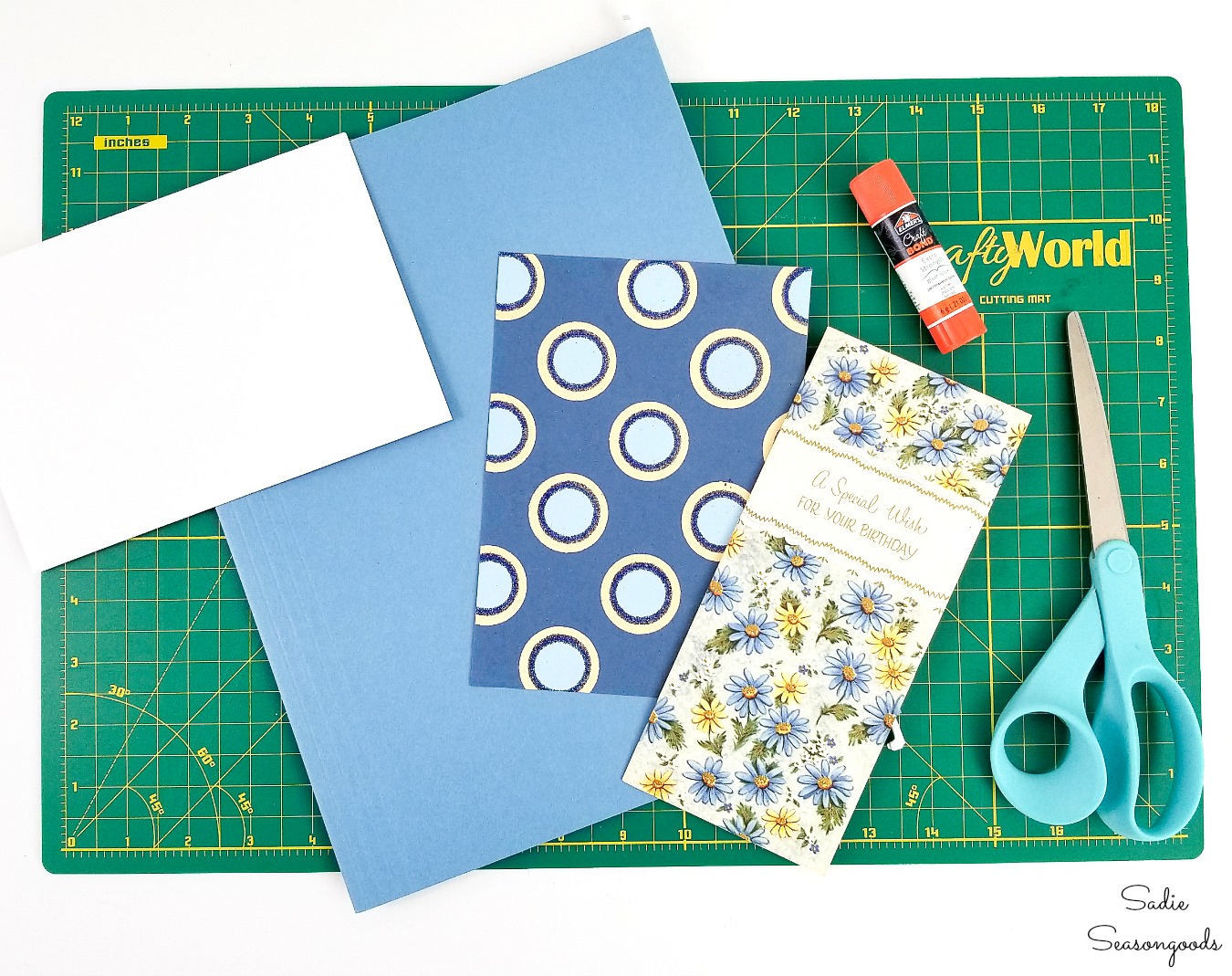 First, using the envelope as a guide, I cut out a greeting card from the file folder that was just smaller than my envelope.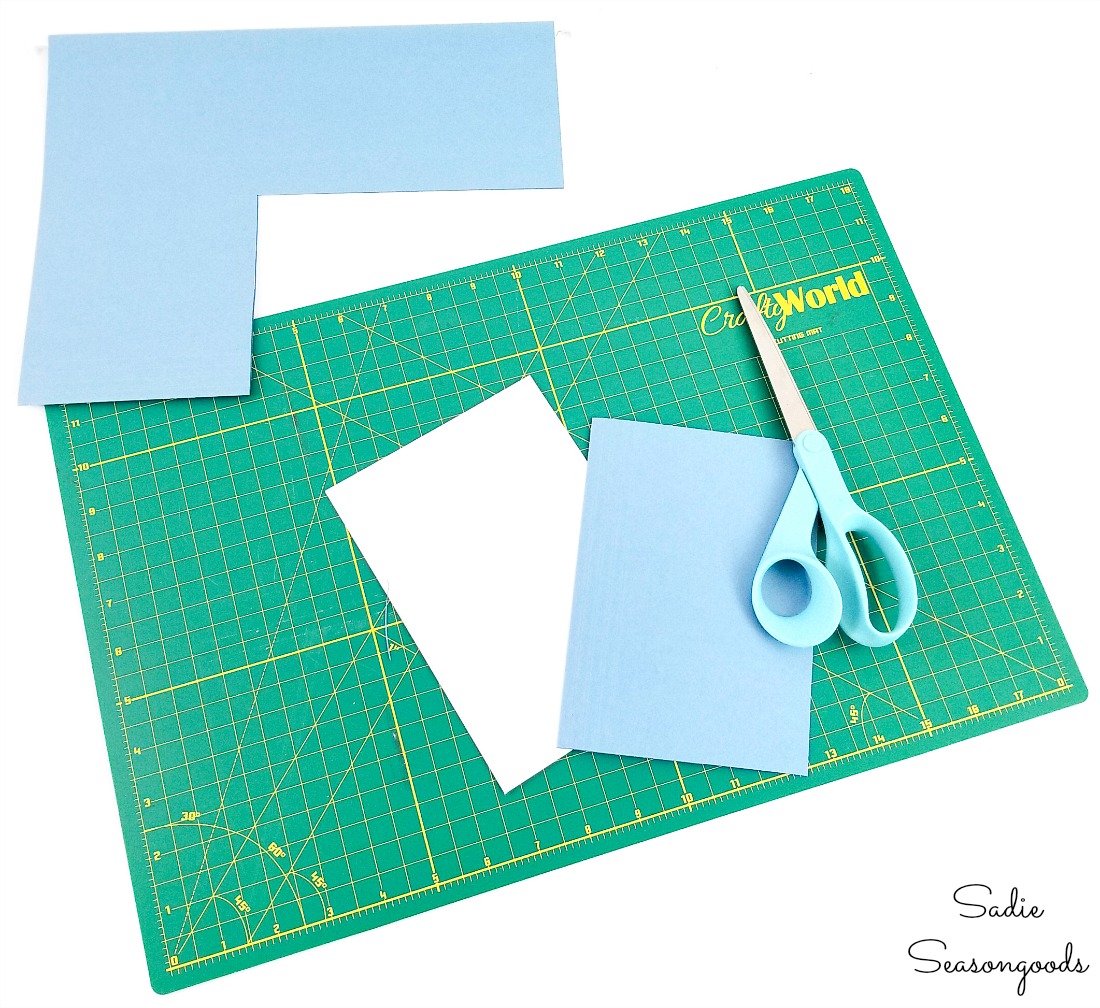 But one thing I wasn't counting on was the fact that the file folders were stamped inside by the maker!
Sigh.
But I had a work-around, and grabbed one of my sheets of label paper that I had leftover from my Etsy shop days.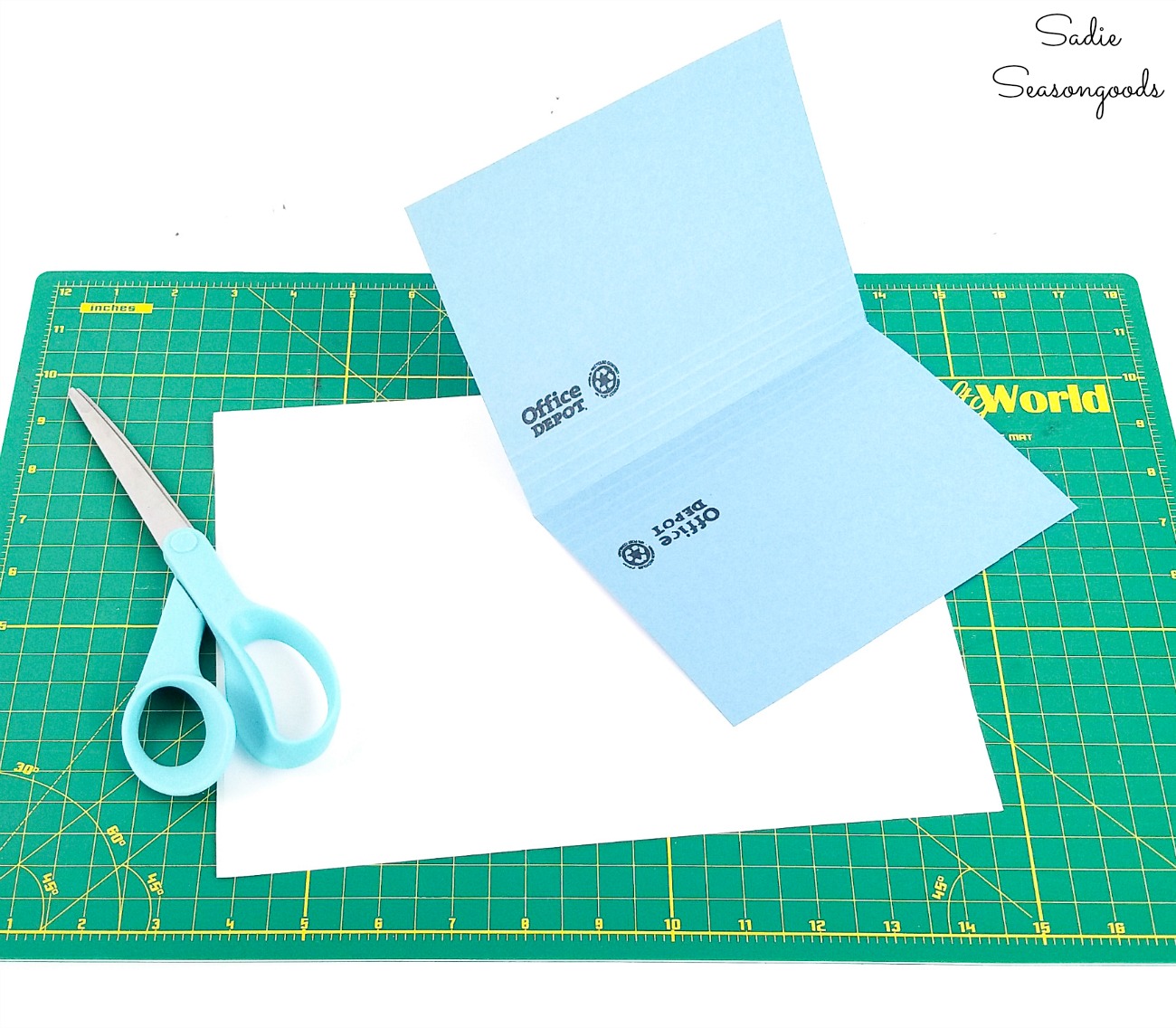 Next, I cut out rectangles of label paper and stuck them on the insides of the card. Perfect- they covered up the Office Depot stamps AND gave me a nice white surface to write on!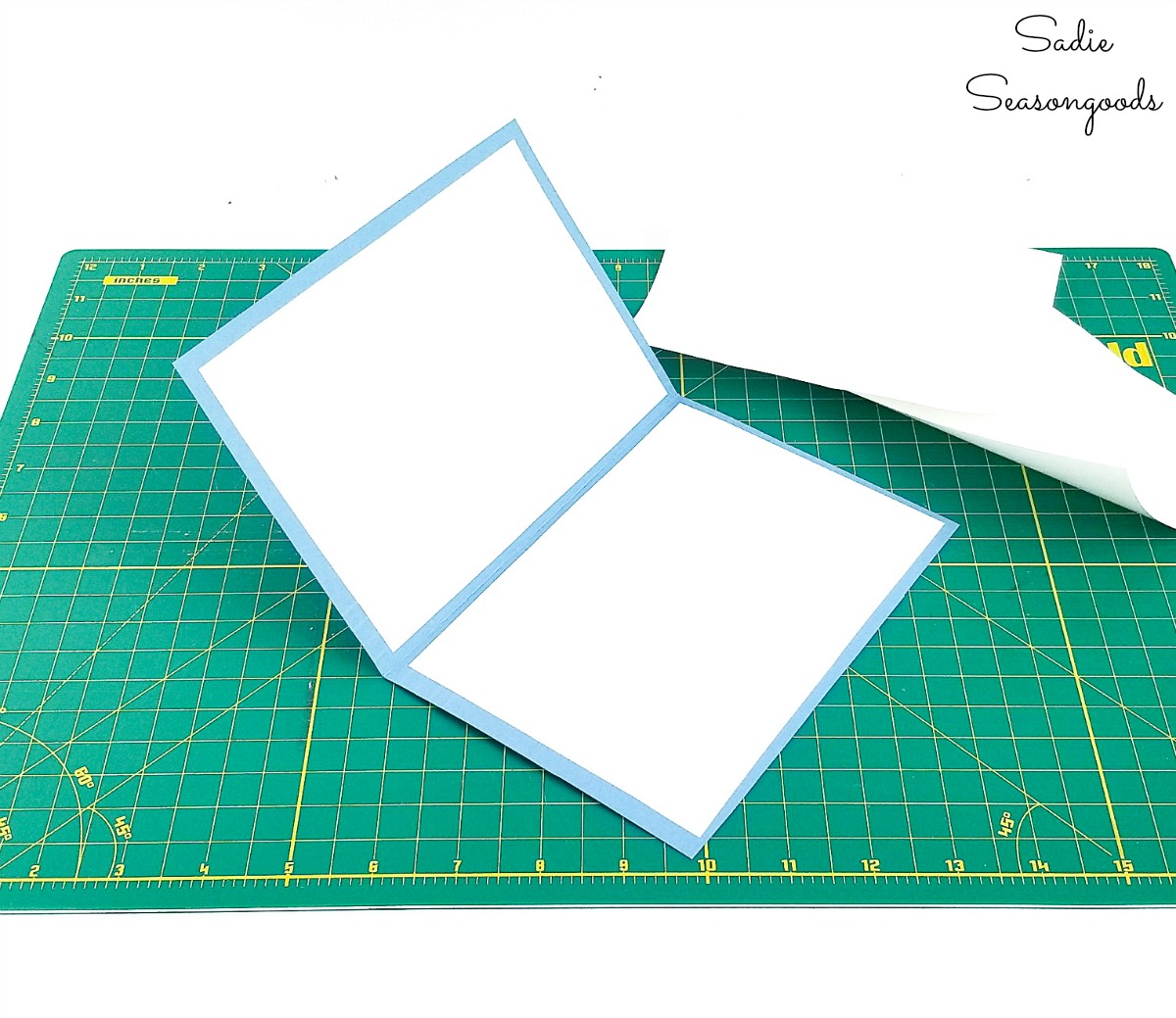 Decorating the DIY Greeting Cards
Once the interior of the card was done, I focused on the exterior. Otherwise known as the fun decorating part!
First, I trimmed a piece of mulberry paper to fit the front of the card.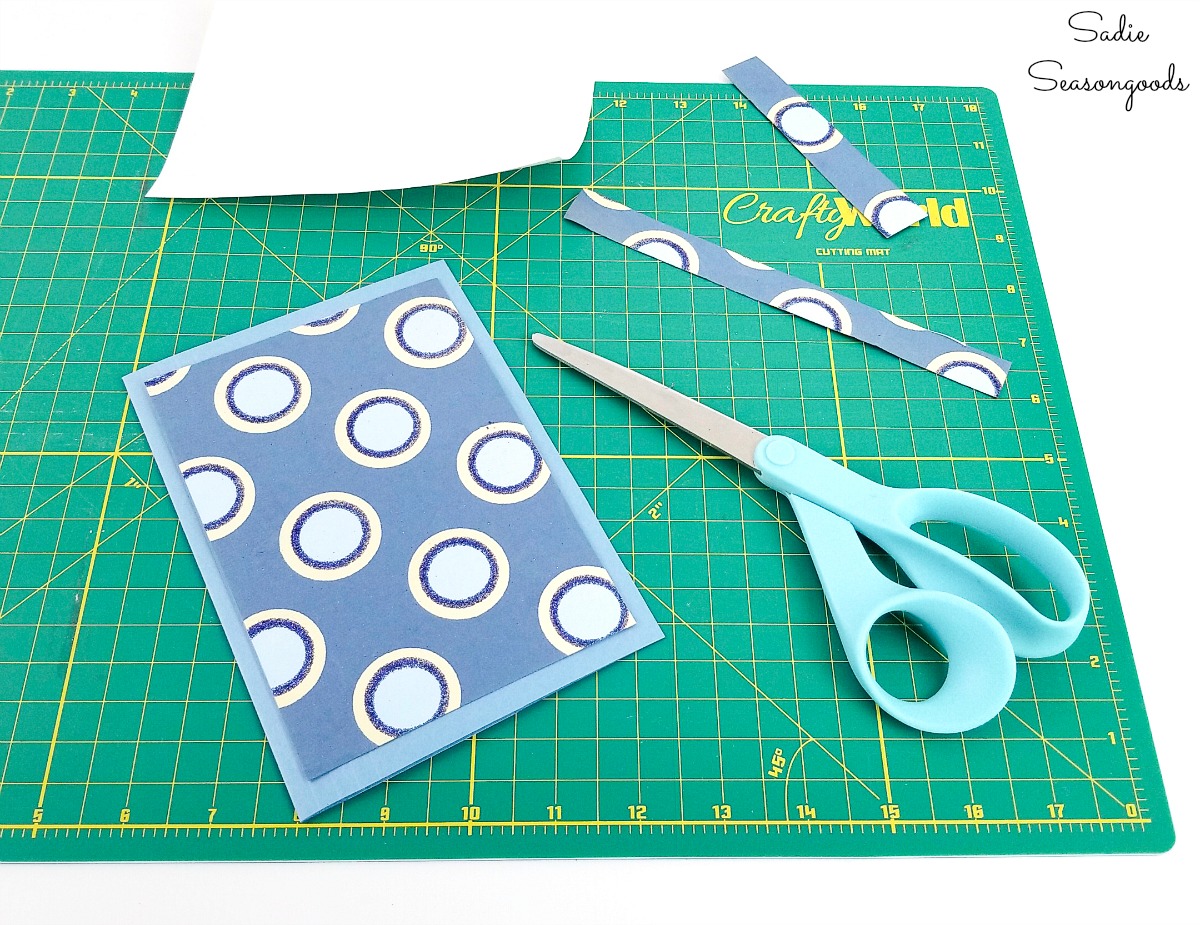 Then, I salvaged part of vintage used greeting card to place on top of the mulberry paper.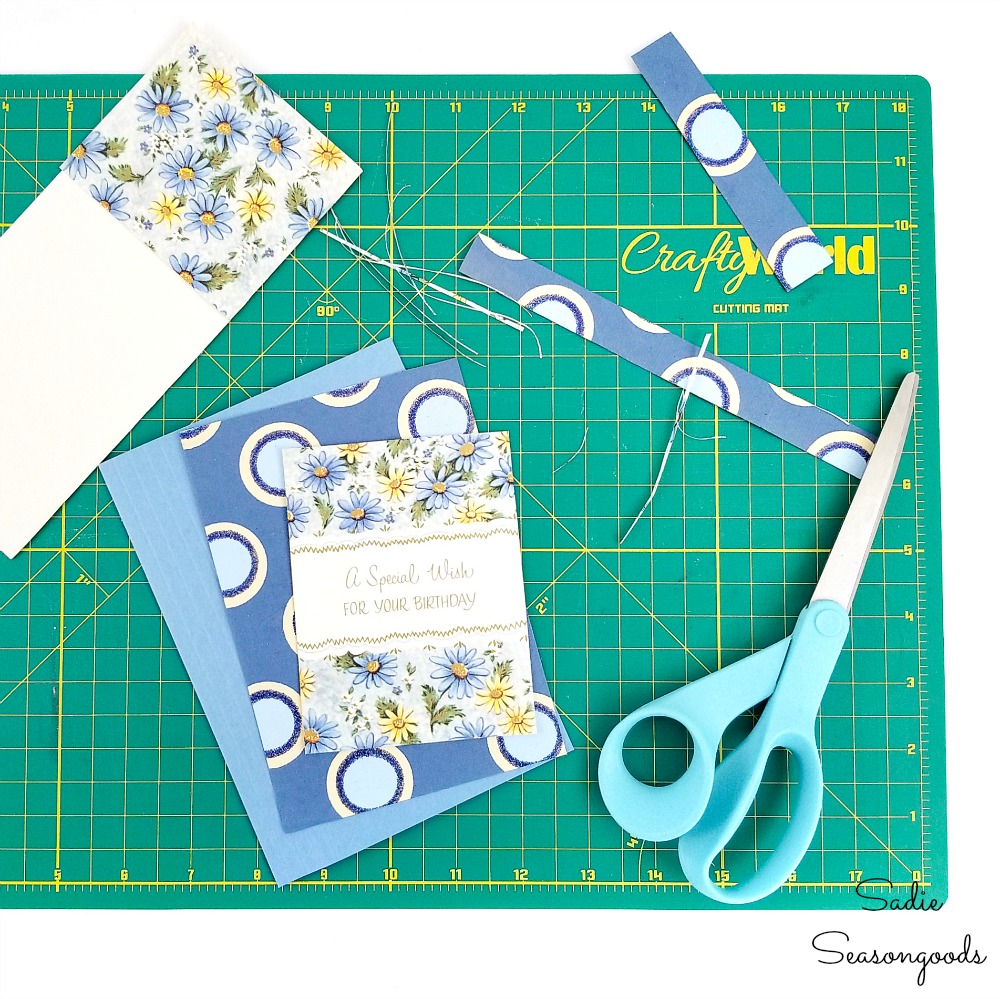 With a basic glue stick in hand, I first adhered the vintage greeting card paper to the mulberry paper. Then, I adhered the mulberry paper to the front of my file folder card.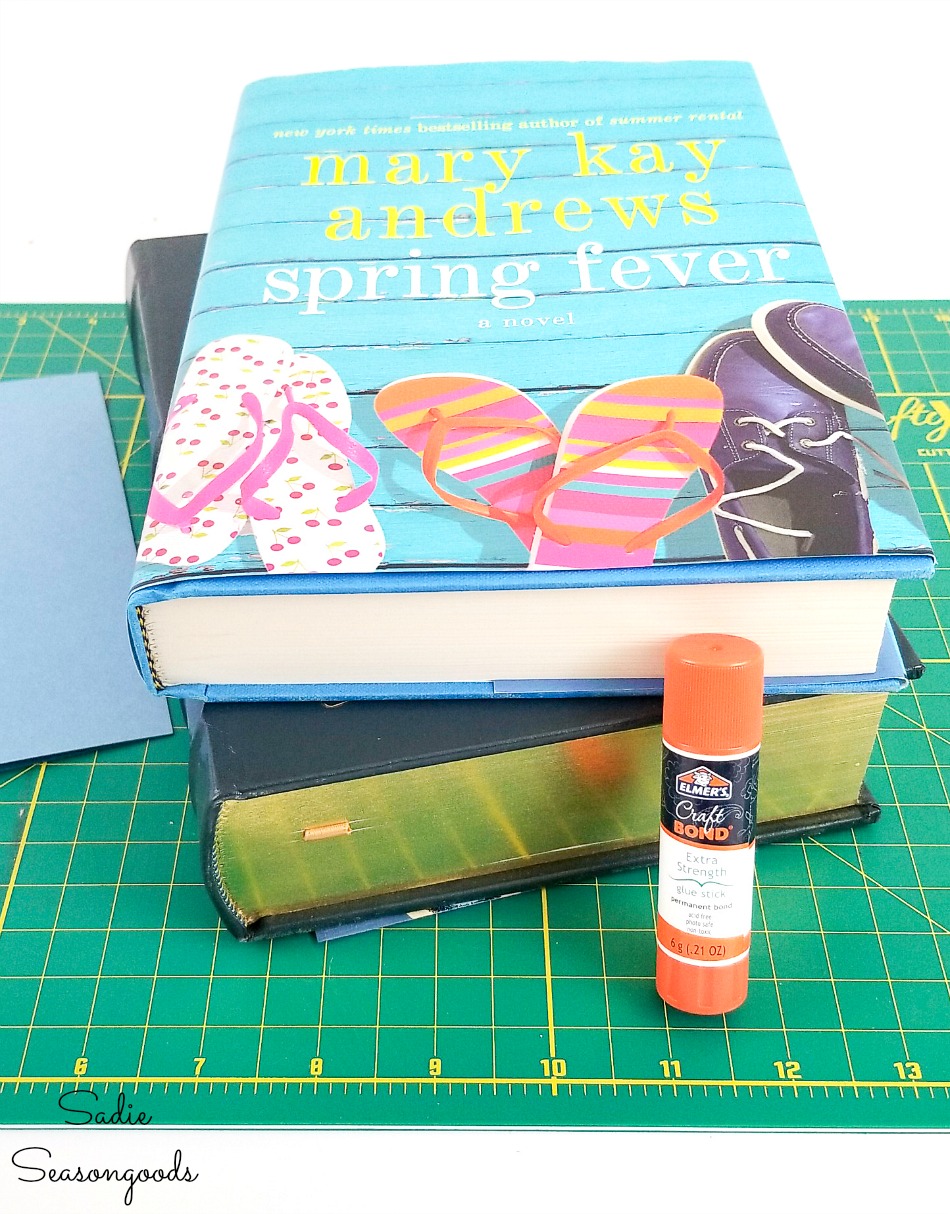 I used heavy books to keep everything flat as the glue dried and cured.
When all was said and done, my DIY greeting card was finished. And you know what? I absolutely loved it!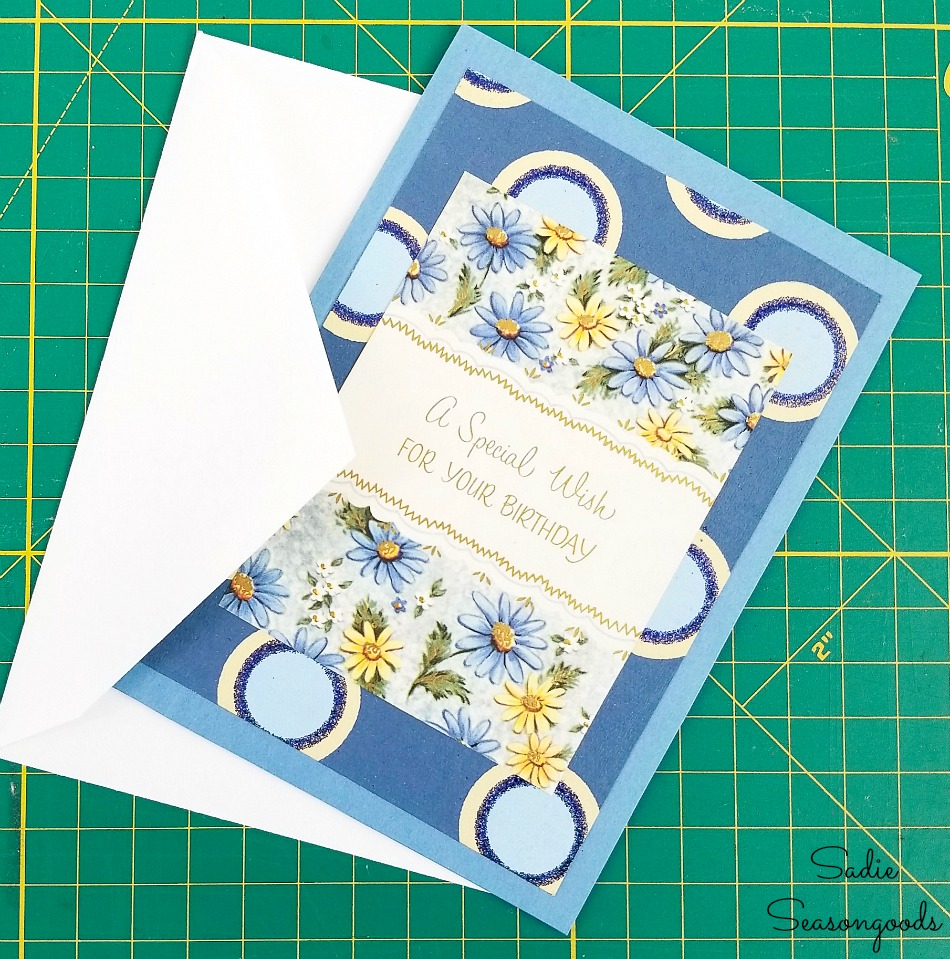 DIY Greeting Cards from File Folders
In no time at all, I made several DIY greeting cards from various colorful file folders!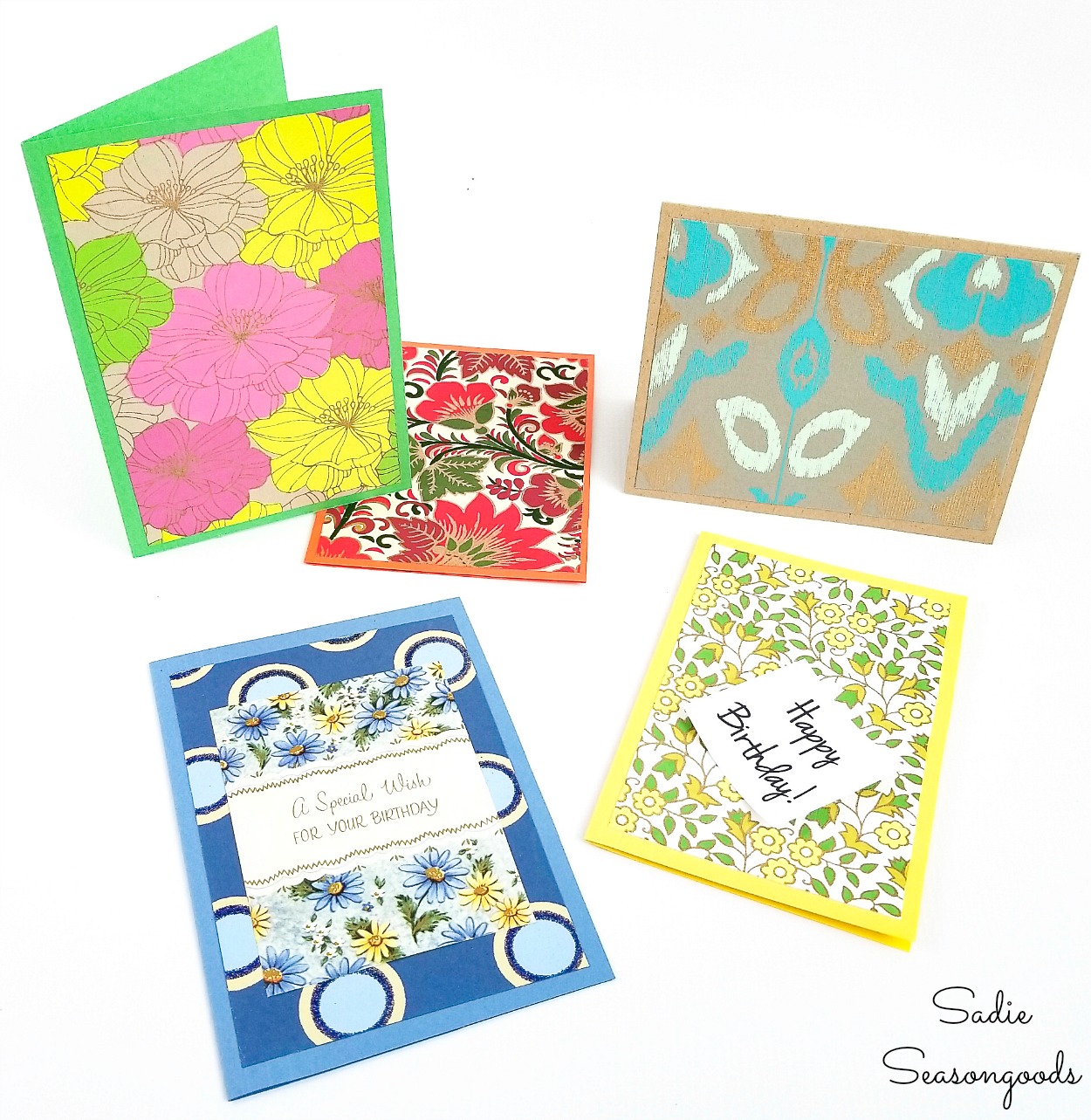 Some sported just colorful paper, others had layers like the blue one I made. And I also printed some general greetings on a sheet of label paper, which I then could stick on the card fronts.
Either way, the file folders were absolutely PERFECT for upcycling as DIY greeting cards. I'm just so glad I had colorful folders on hand.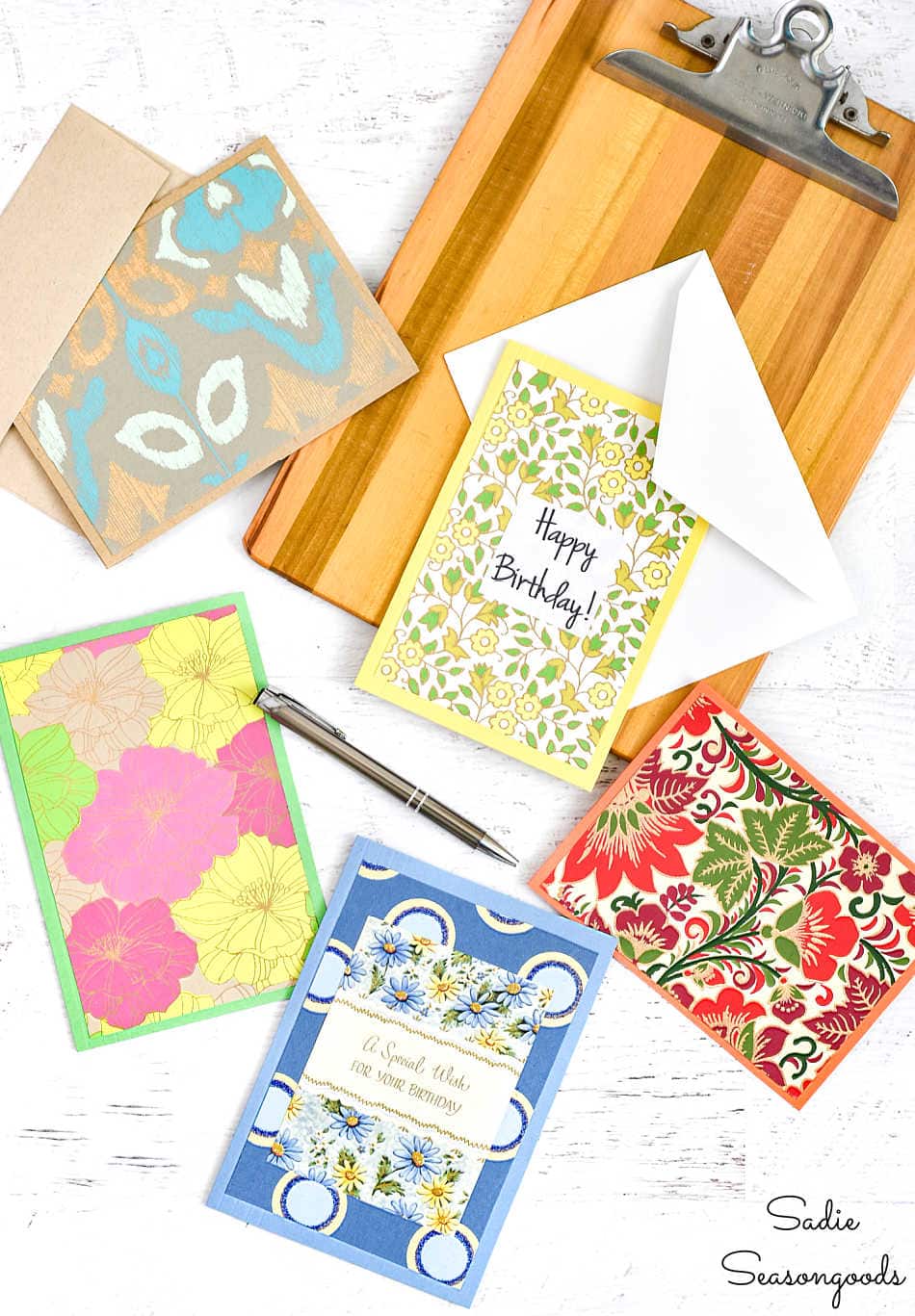 And if you enjoyed this upcycling idea for DIY greeting cards from file folders, then you may also enjoy this upcycling idea for a vintage magazine holder, as well!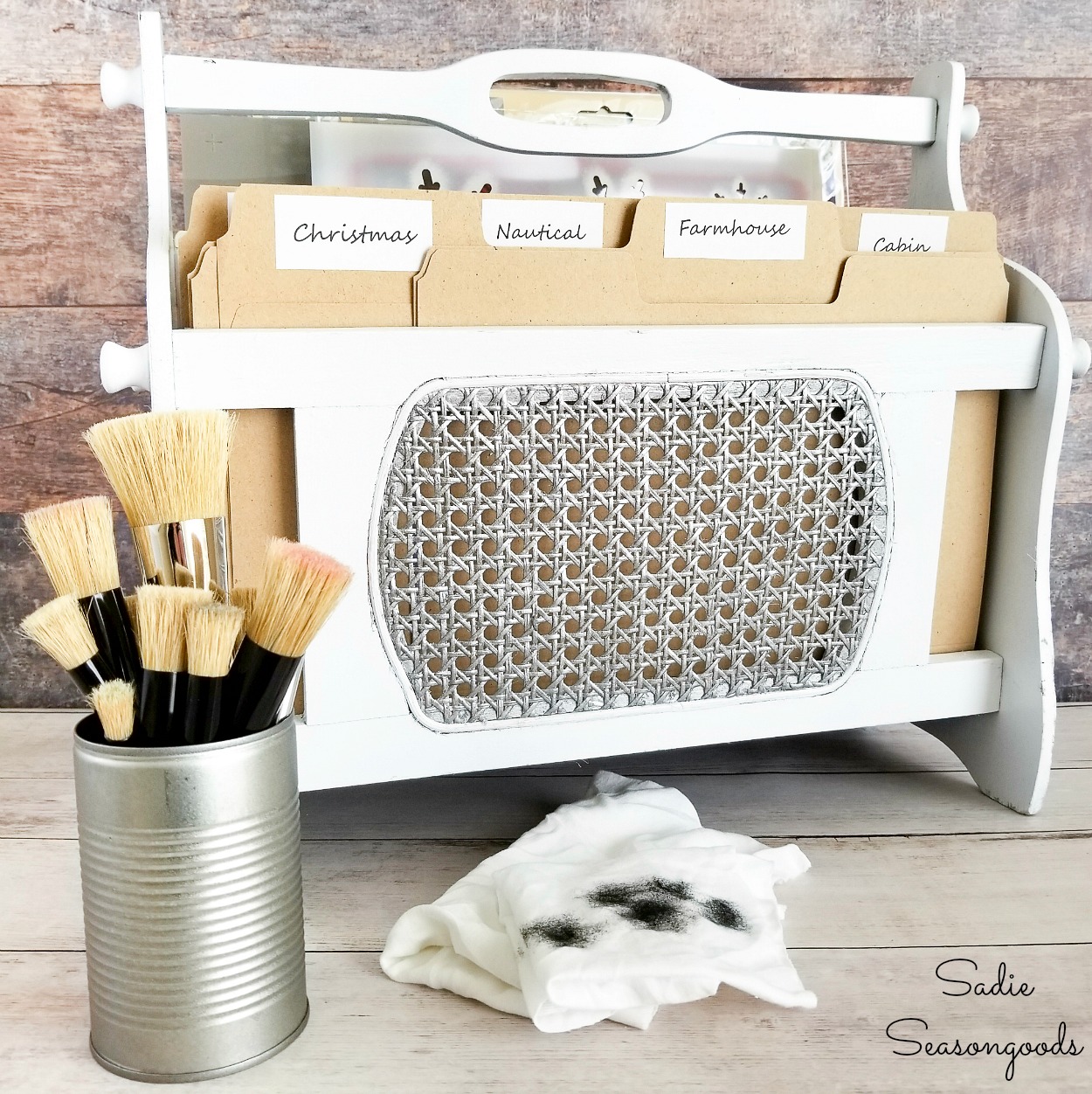 Craft on!
S
Want to be notified when I publish my next upcycling project tutorial?
Subscribe to Blog via Email
Join me on Social Media:
PIN ME!