It probably comes as no surprise that Jon and I are road trip junkies. Living in Charlotte, North Carolina gives us access to much of the southeast and mid-Atlantic… and vacations often have a junkin'/Sadie-blogging aspect. Plus, driving our car allows us to fill it up with vintage and thrifted treasures. So marrying our love of road trips with my love of vintage road maps inspired this folded map project.
I'm not quite a hoarder of old maps, but I have a decent stash- mostly from the southern part of the country.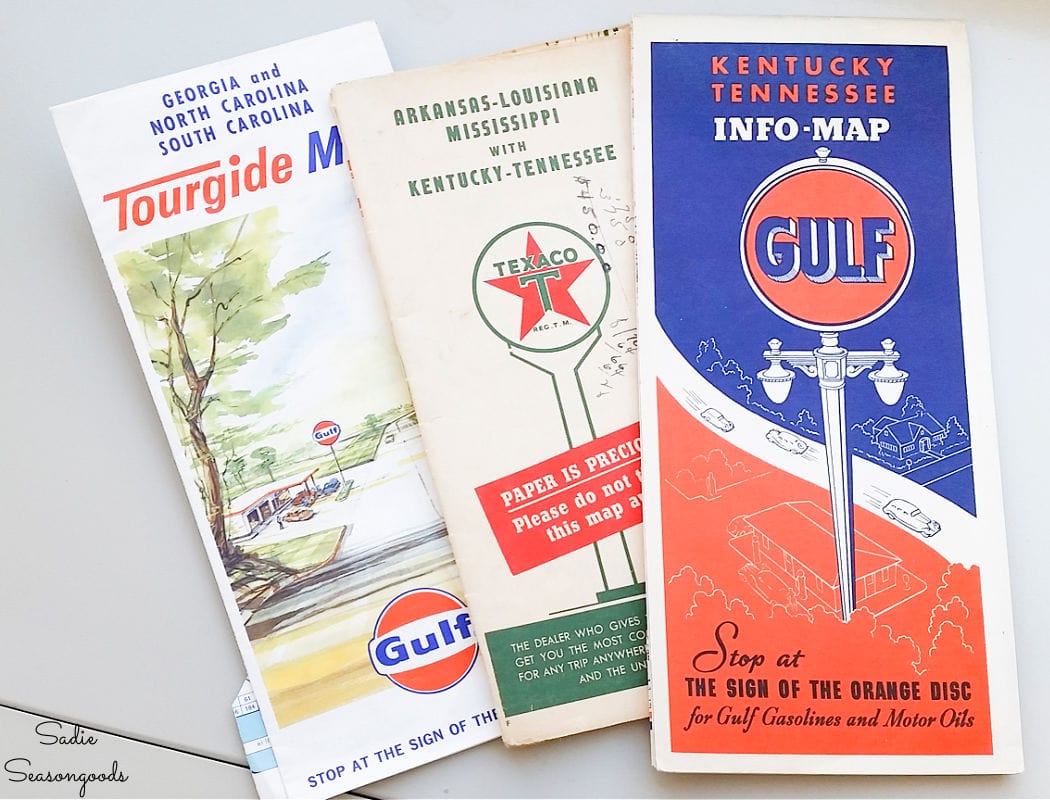 The ones from the 50s and 60s are my favorite- they spotlight the original highway system (pre-interstates) and the colors are usually fabulous!
And check it out, this one even has an eco-friendly message!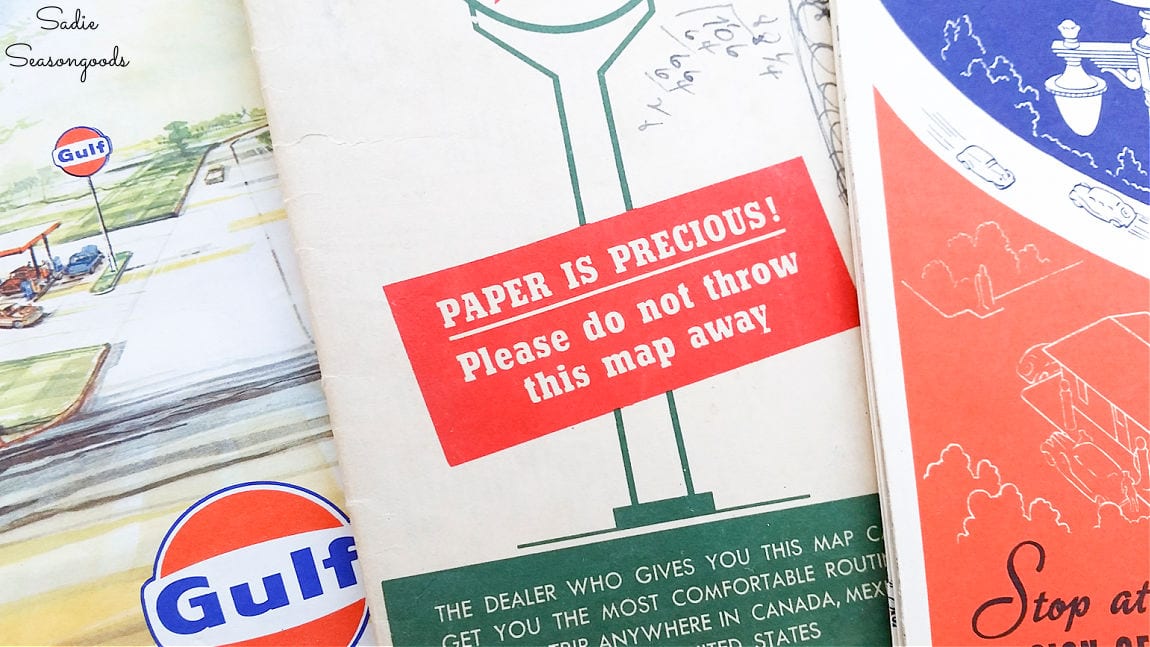 Anyway, I wanted to commemorate some of our favorite road trips by stitching our routes. And since we typically focus on the "back roads" instead of expressways, then vintage maps are the perfect canvas to use!
This post contains affiliate links for your crafting convenience. As an Amazon Affiliate, I earn from qualifying purchases. All blue, bold, and underlined text is a clickable link, either to a product or to a related post.
Road Trip Aesthetic with a Folded Map Project
Anyway, back to the project. For this folded map project, I planned on using an early 1960's Gulf Oil map of southern Georgia and northern Florida.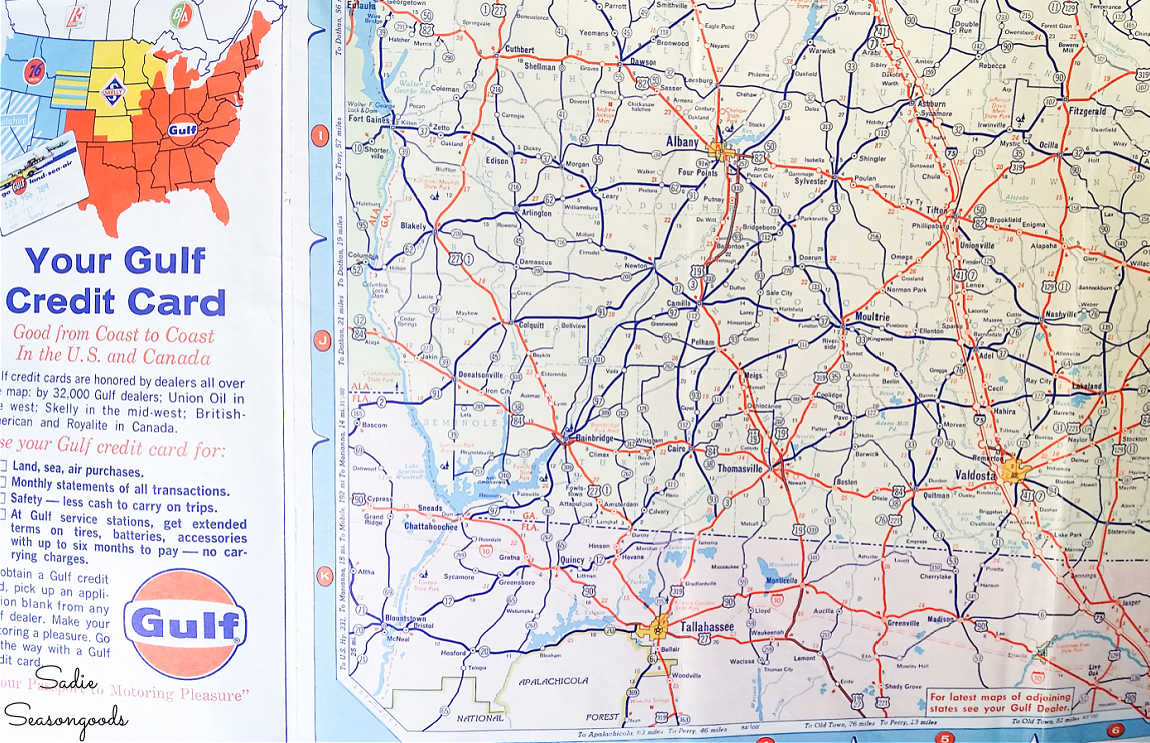 If you've ever been to Thomasville, GA, then you may understand why I loved this road trip so much. It's just a DARLING town.
Next, I gathered some embroidery floss and an embroidery needle. I used embroidery floss that I already had on hand. But next time, I'd probably bring my map to the craft store and coordinate colors a little more closely.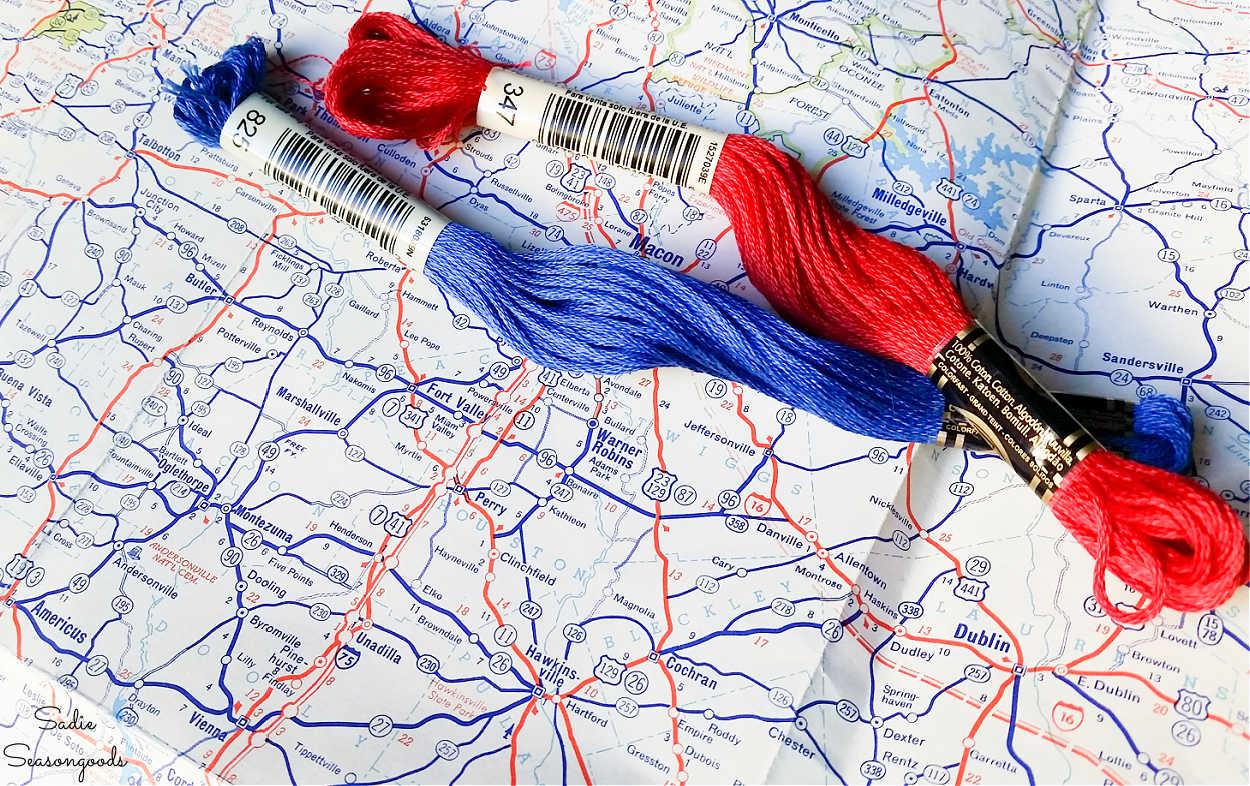 Then, I carefully stitched our route with the blue embroidery floss. I used a very simple back stitch to give our road trip route a solid-ish line.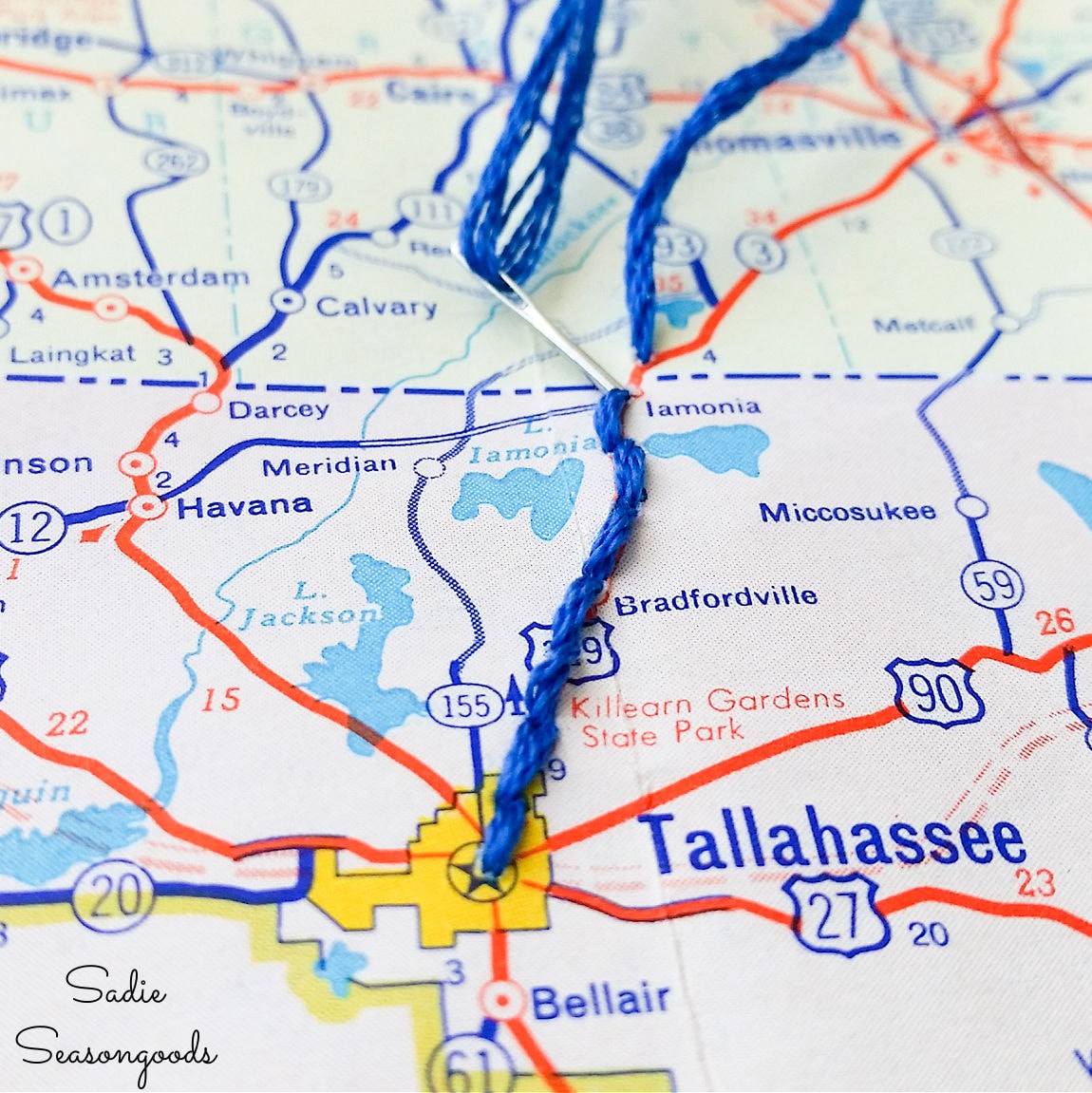 Of note: The back stitch works wonderfully for this project, but I highly recommending poking each subsequent hole from the front of the map before coming in from the underside. It helps ensure that you don't run off the road!
And that was it! In no time at all, I had stitched our entire road trip on the vintage map.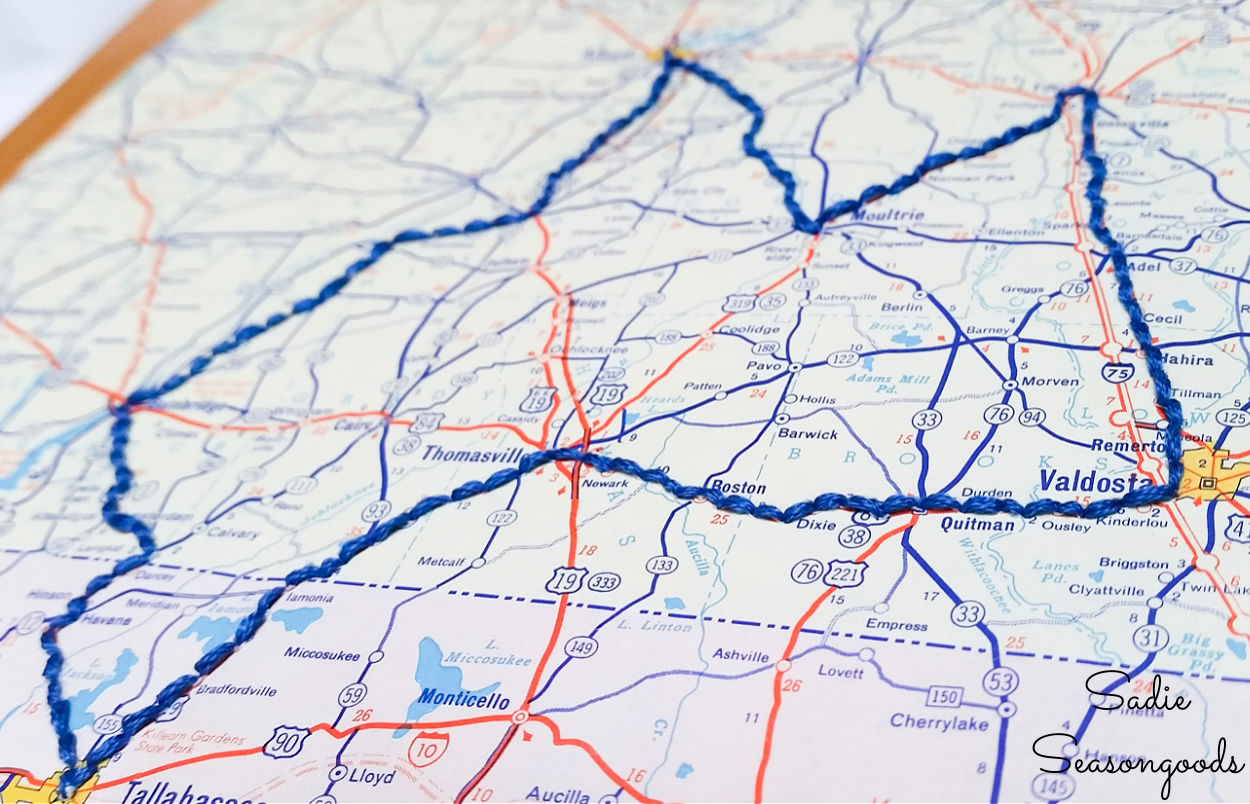 Folded Map Project with Simple Embroidery
This is a great project to work on while catching up on some Netflix, Hulu, or DVR'd shows. And the end result is so fantastic!
I love the idea of creating keepsakes of our most enjoyable road trips. They can be framed, scrapbooked, clipped to clipboards for display, or however you want to display them.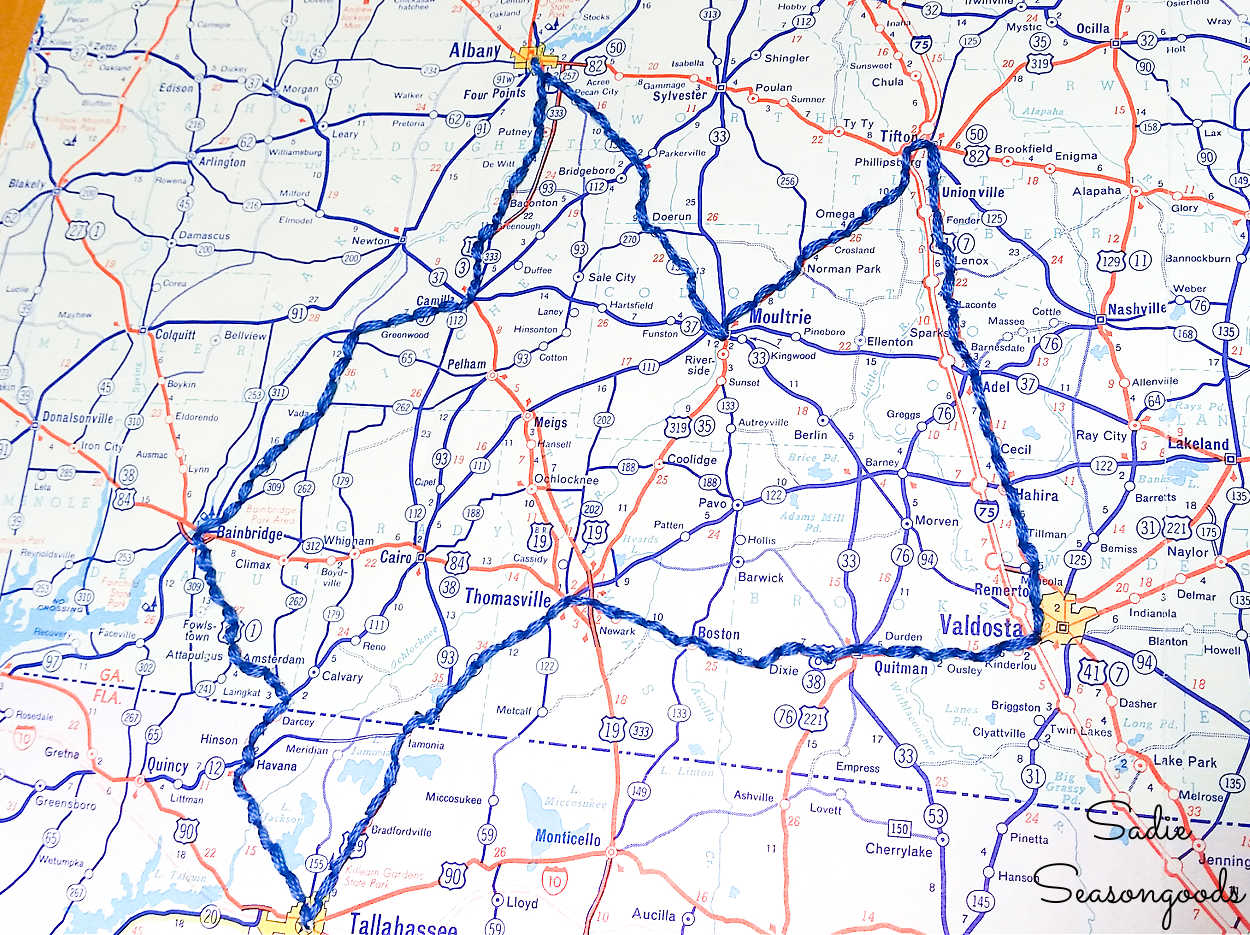 Since we have a love for the back roads and old country highways, vintage road maps work perfectly; we don't need that fancy-schmancy interstate! Everyone knows that the best junkin' takes place in the back parts, right?
Besides, that's how road trips and family vacations used to be. Old highways lined with roadside motels, quirky diners, and photo-worthy attractions that commemorated the trip.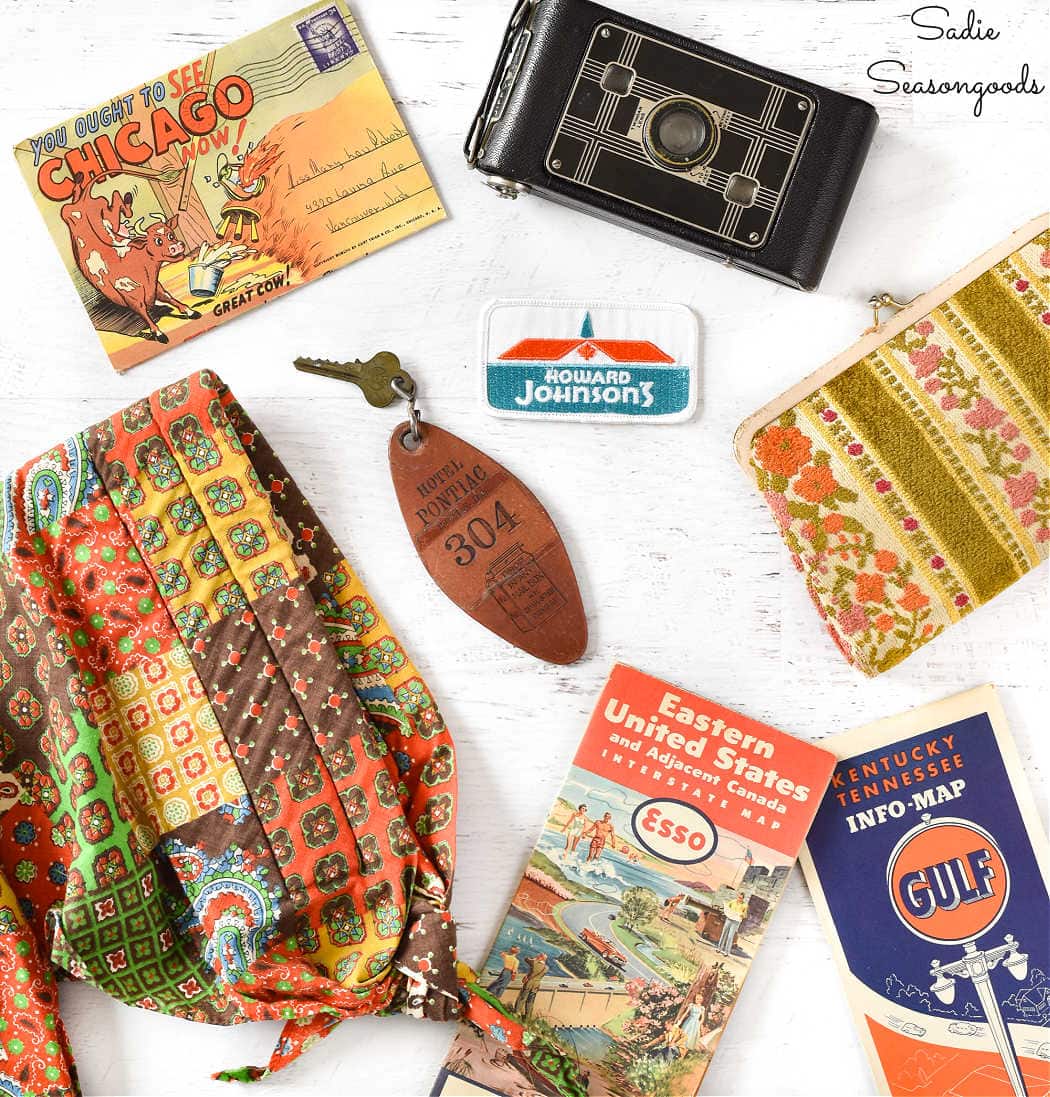 But no worries if your road trip involves expressways- keep an eye out for an outdated atlas at the thrift shop or even your childhood home. This folded map project is also a GREAT use for the Rand McNally that is no longer used.
If you enjoyed this folded map project with simple embroidery, then you may also be interested in other types of recycled paper crafts, as well!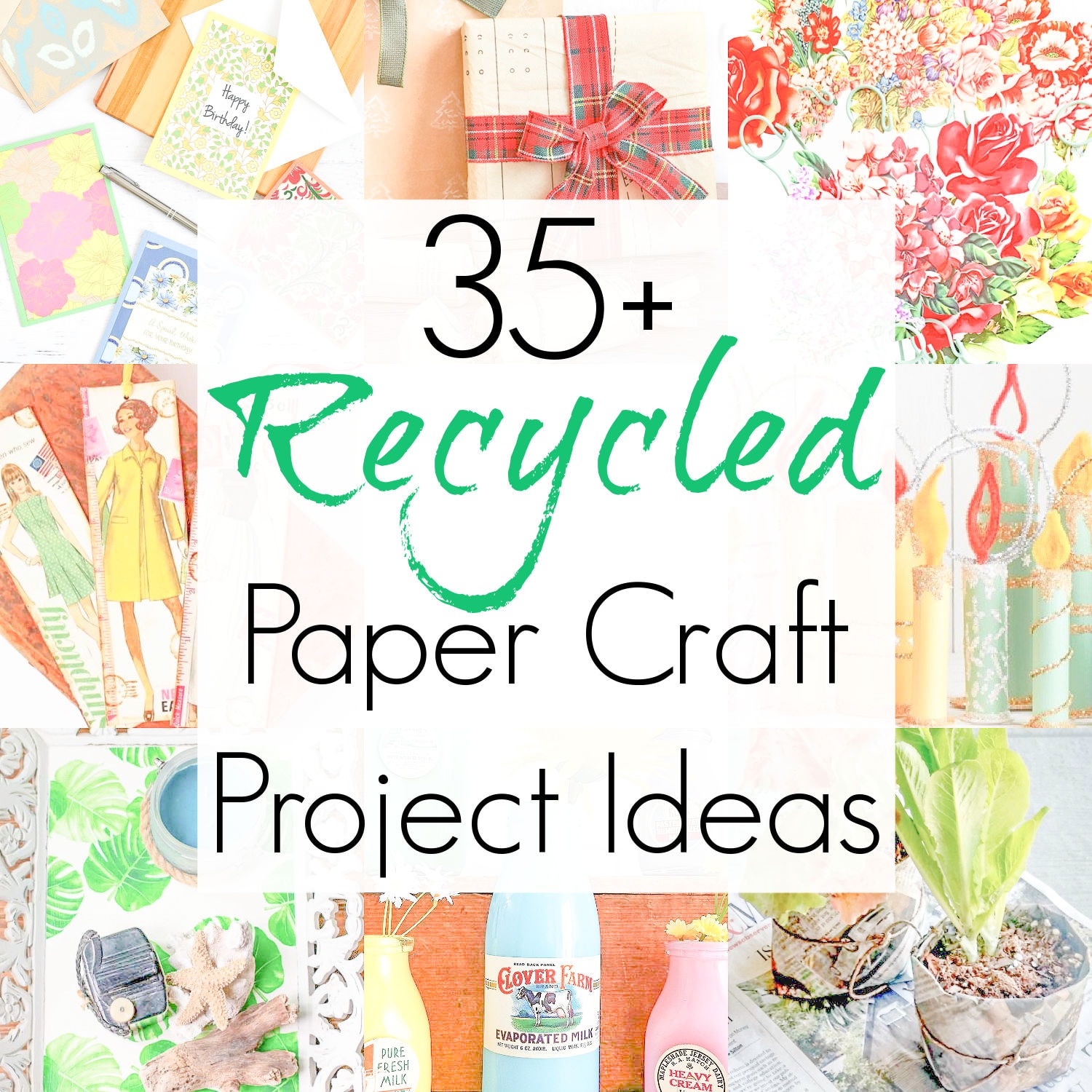 And for commemorating a summer beach vacation, these memory jars are a favorite of mine!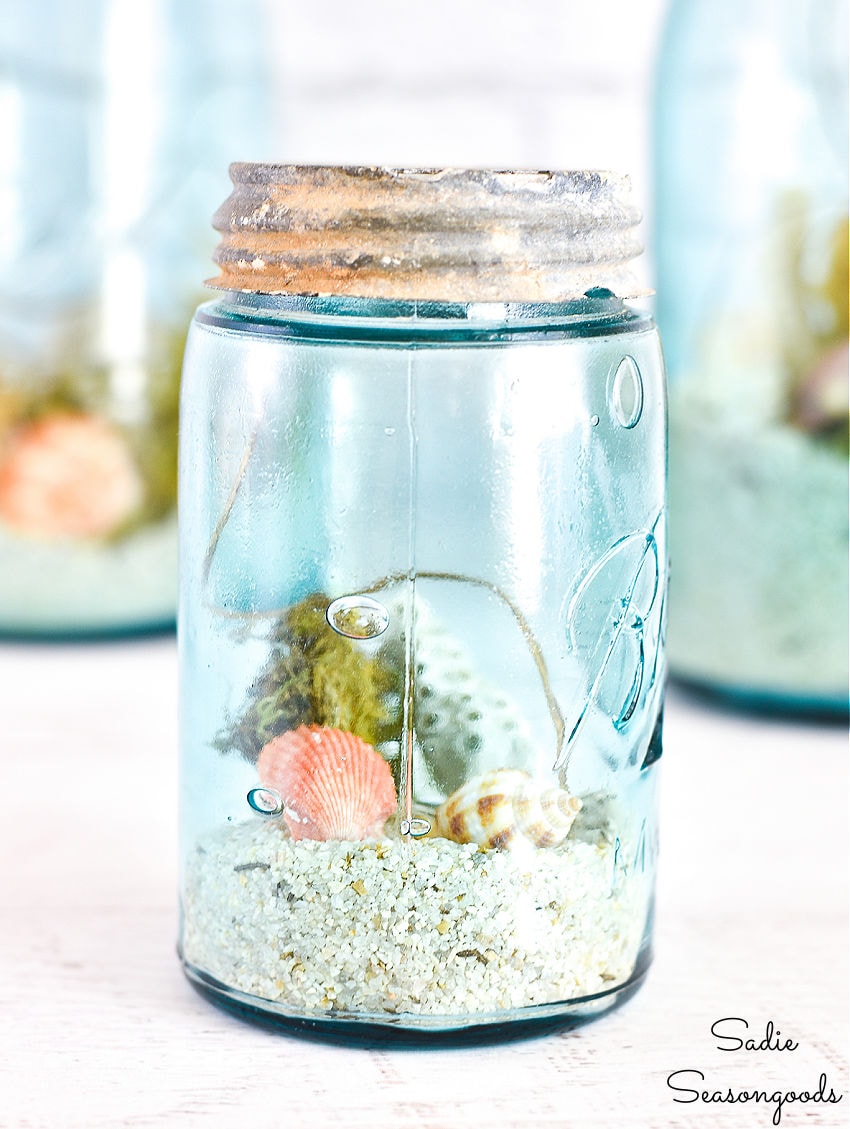 Craft on!
S
Join me on Social Media:

PIN ME!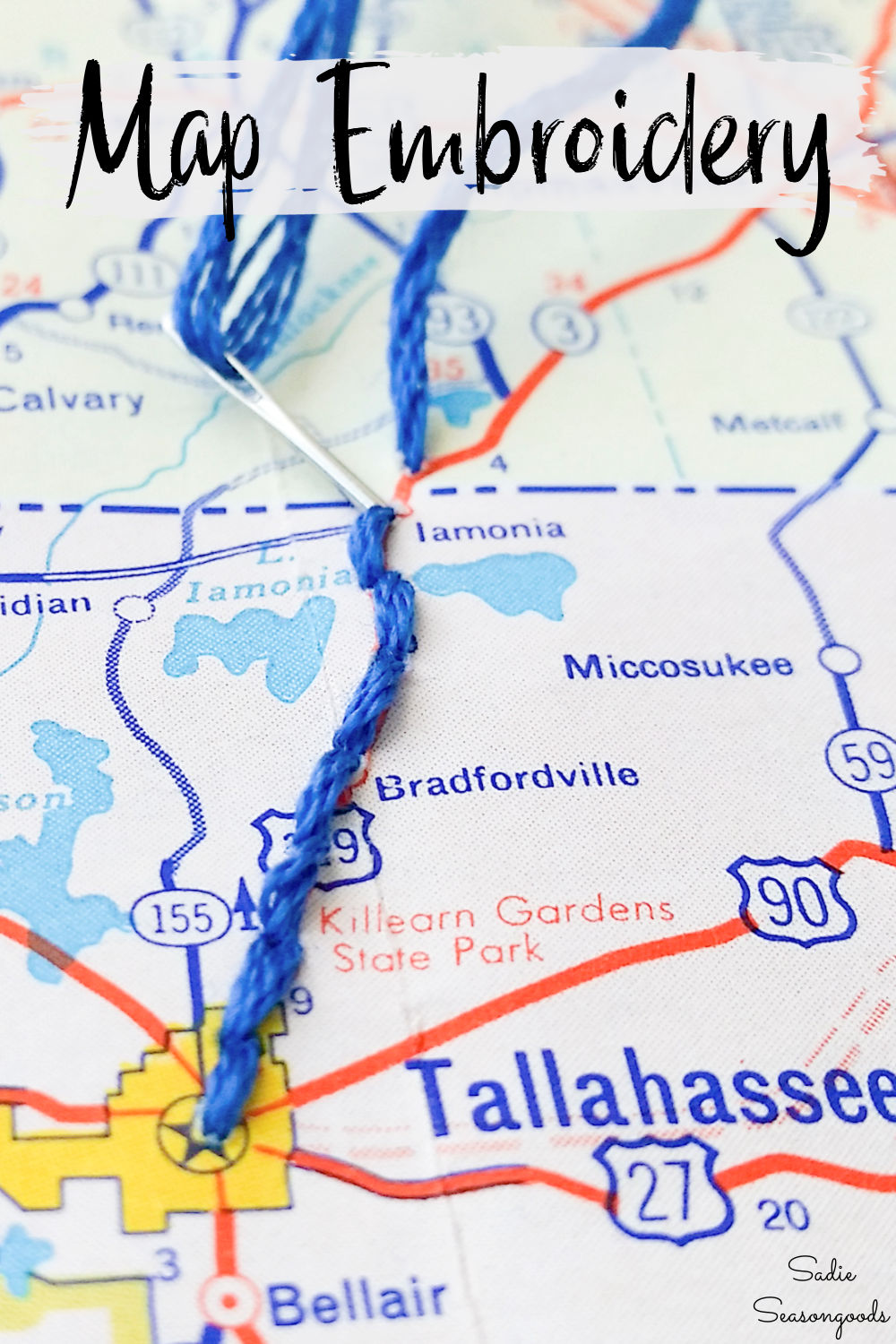 Sarah Ramberg is the owner of Sadie Seasongoods, a website that celebrates all things secondhand. From upcycling ideas and thrifted decor to vintage-centric travel itineraries, Sadie Seasongoods is a one-stop shop for anyone who loves thrifting and approachable repurposing ideas. Sarah is also the author of "Crafting with Flannel" and has been featured in numerous media outlets and magazines.