To me, Spring is all about flowers – the fresh start after winter, the gorgeous colors hanging from branches and sprouting from the ground, and the fragrance the perfumes the air. And to celebrate the arrival of this season, I decided to create a Spring wreath using a straw tote or straw purse from the thrift store.

Finding the right straw tote to refashion or upcycle is pretty easy. For whatever reason, thrift stores always seem to have a LOT of them, not matter what time of year it is.
There were LOTS of options for me to choose from- in different shapes and sizes. I selected one that was the right size for my front door, clean, and in overall good shape.
With straw tote in hand, I brought it home and began the process of upcycling it into the Spring wreath idea in my mind.
This post contains affiliate links for your crafting convenience. As an Amazon Affiliate, I earn from qualifying purchases.
Upcycling a Straw Tote or Straw Purse
Now I just needed to figure out how to add flowers without having them fall over or bunching up in the corners of the bag. I needed a lightweight stabilizer that would keep the stems upright, in place, but still movable…and something that wouldn't cause the tote to sag from the weight. See my dilemma?
After a little thought…and a *very* timely Etsy sale that required some delicate packing…I realized that environmentally-friendly, biodegradable packing peanuts would be the absolute PERFECT stabilizer inside my straw tote.
After filling my straw tote (about ¾ full) with packing peanuts, I headed to the craft store for some Spring flowers. I always find good artificial flower options at Michael's and selected some tulips (and other posies!)…perfect for Spring!
Next, I carefully arranged the Spring flowers in the straw tote, using the packing peanuts to hold the stems in place to allow for an orderly display!
A Spring Wreath from a Straw Tote
When all was said and done, I ended up with this! Doesn't it look like I just went to some amazing flower mart and filled my bag with the most stunning of blossoms?
To hang it on my door, I hooked a loop of ribbon through a safety pin which I attached to the back of the straw tote.
Since my door is red, I used red ribbon so it would be less conspicuous. Then, I hung it up, stepped back, and fell in l-o-v-e.
Talk about a gorgeous and INSANELY easy Spring wreath to put together for your front door. Think you'll look at the straw tote selection differently next time you're thrifting?
Speaking of thrift store purses…if you liked this project, you might also enjoy this refashion project with a thrifted tote and a vintage cross stitch: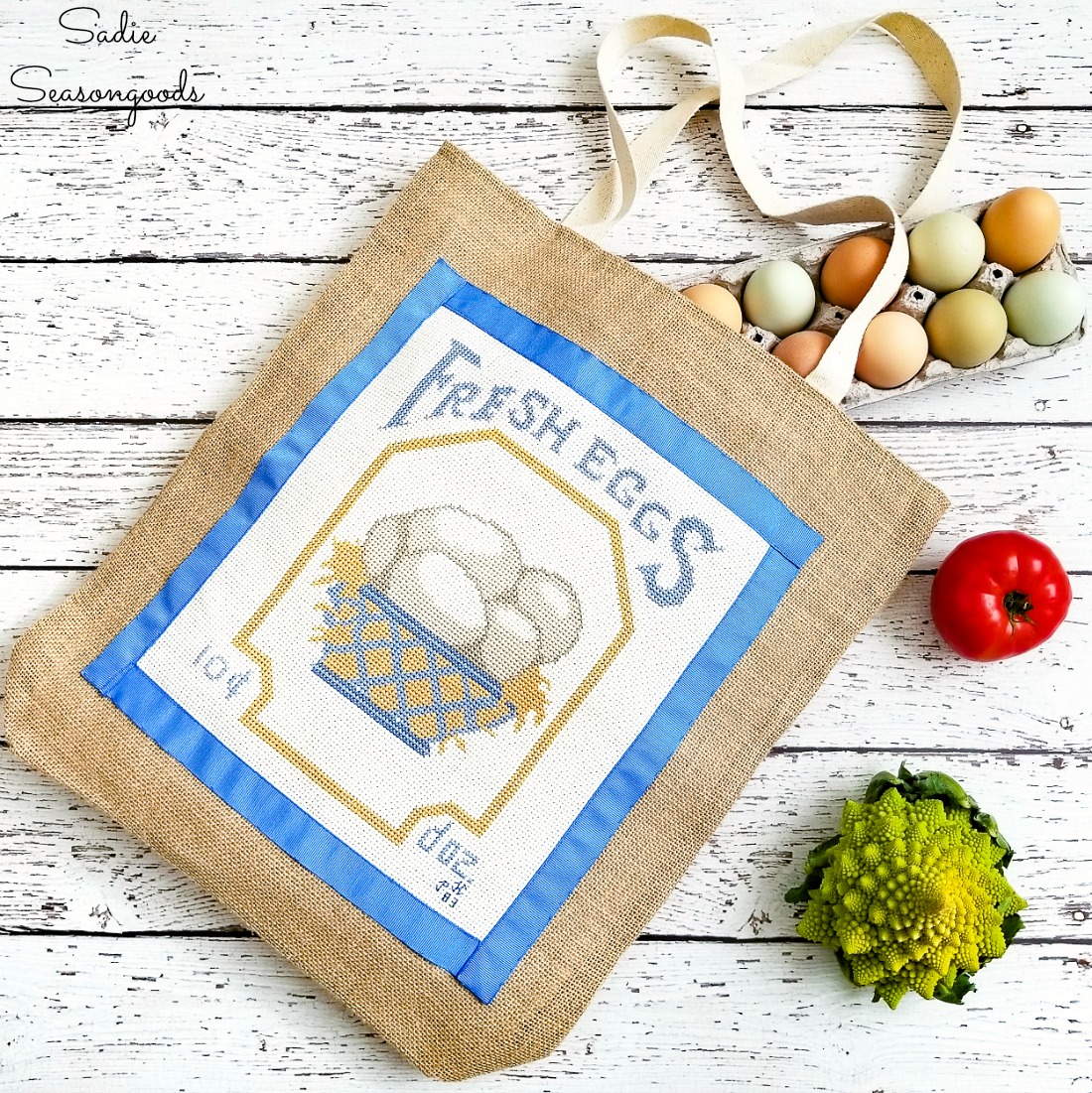 And for even more Spring decorating ideas and inspiration, you might enjoy this collection of upcycling ideas for Spring: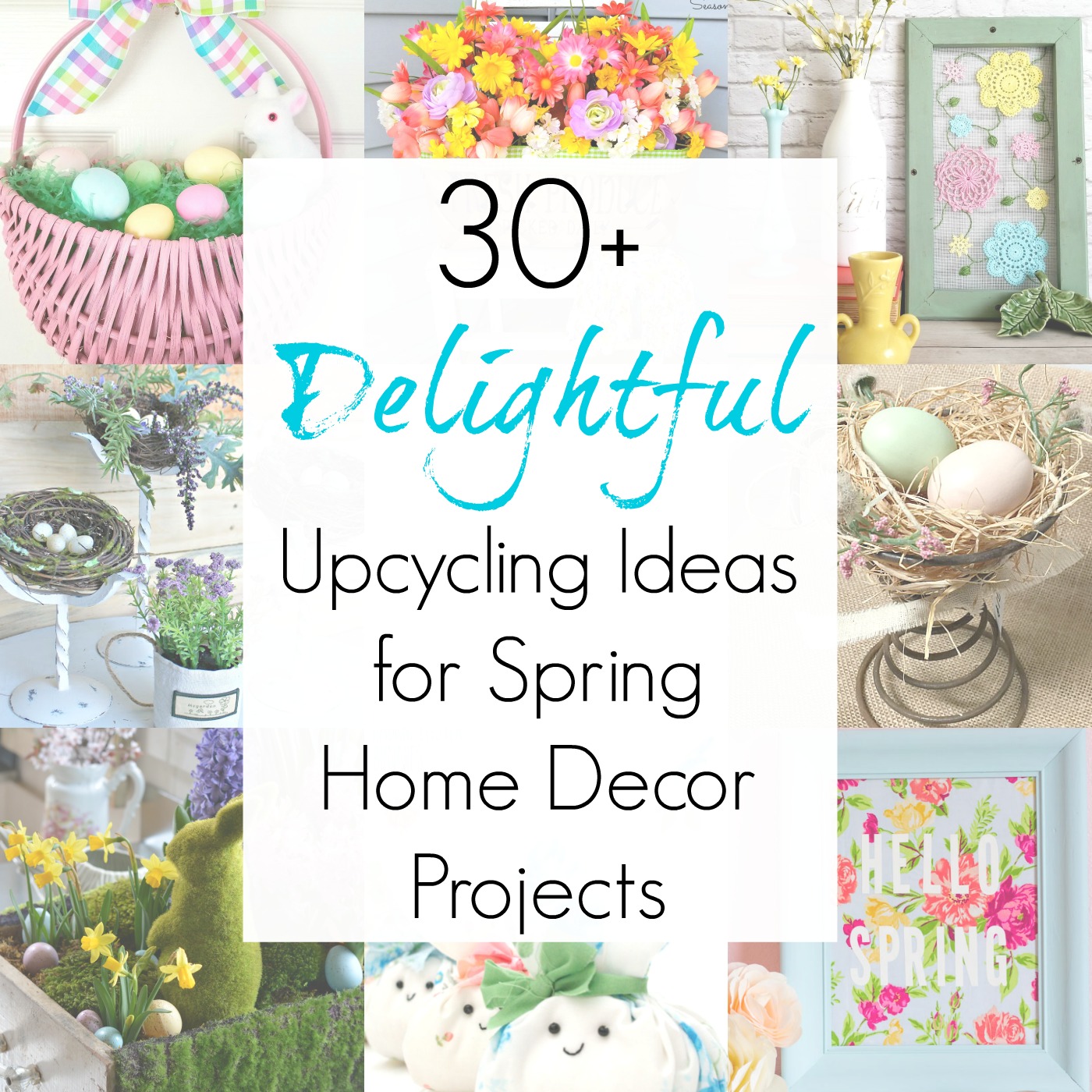 Craft on!
S
Want to be notified when I publish my next upcycling project tutorial?
Subscribe to Blog via Email
Join me on Social Media: