As a fun change of pace, the Charlotte Region ReStores had asked me to develop a project that celebrated the Pantone Color of the Year for 2022 ("Very Peri"). There were lots of ways I could go about this, but I didn't just want to do a simple periwinkle makeover. So, I decided to take it one step further and upcycle a small picture frame from one of their thrift stores into a mirrored tray.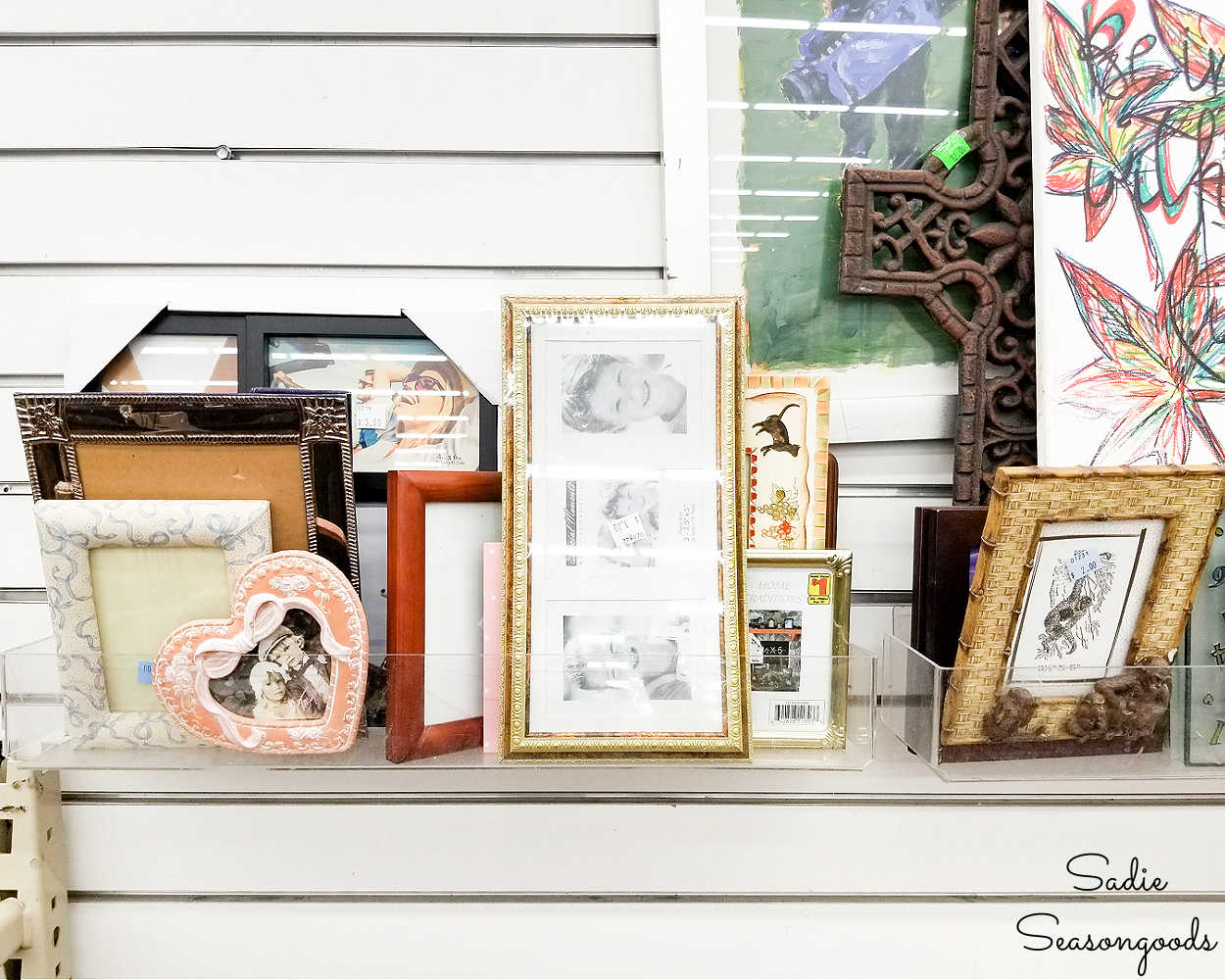 And yes, Pantone Very Peri is quite the color and might not be the choice for everyone. But, the fundamentals of making a mirrored dresser tray are definitely worth noting.
Now, I'm certainly no stranger to repurposed projects that start with a picture frame that came from a thrift store. Such as this framed cork board…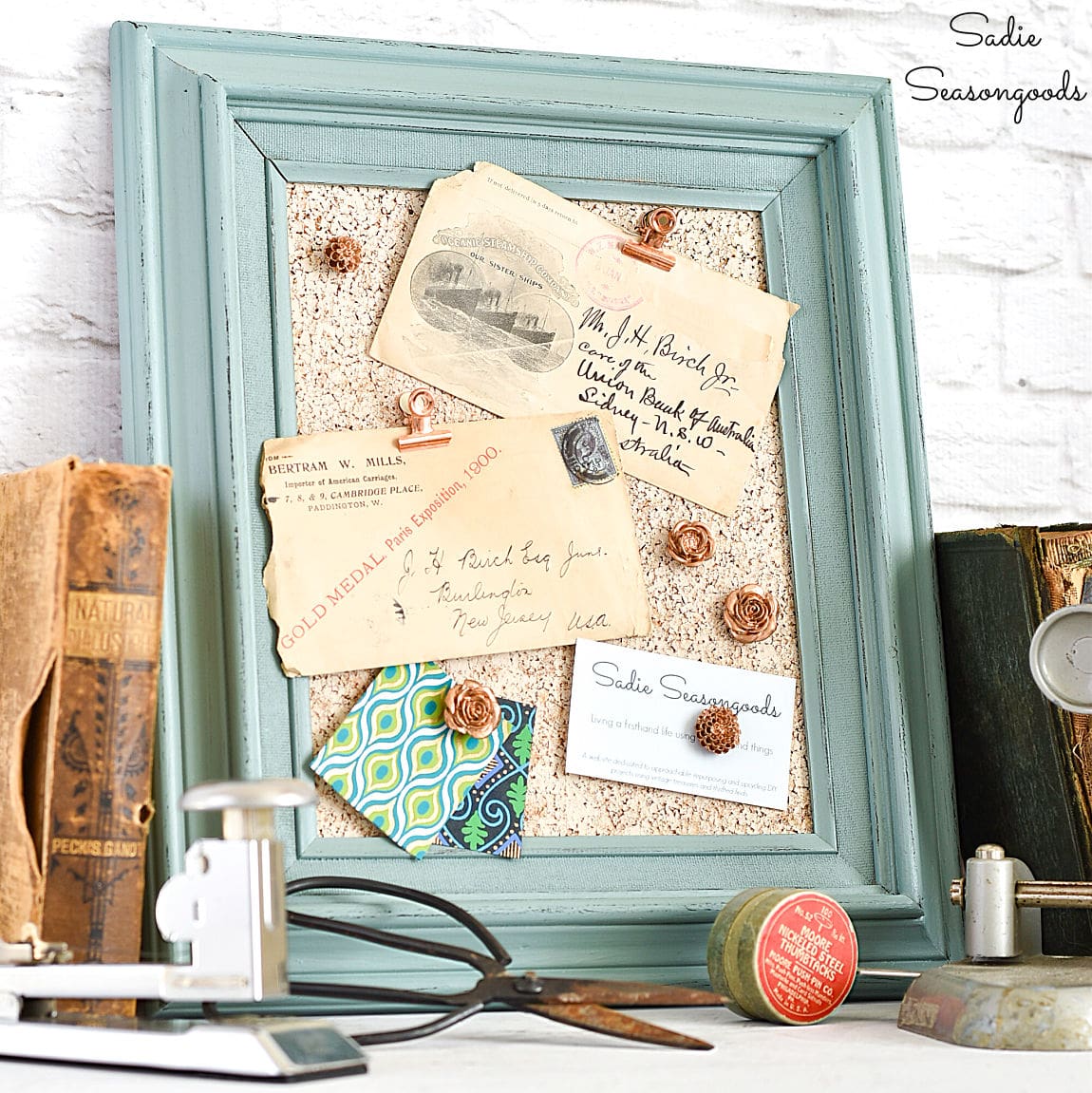 And this embroidered wall art project.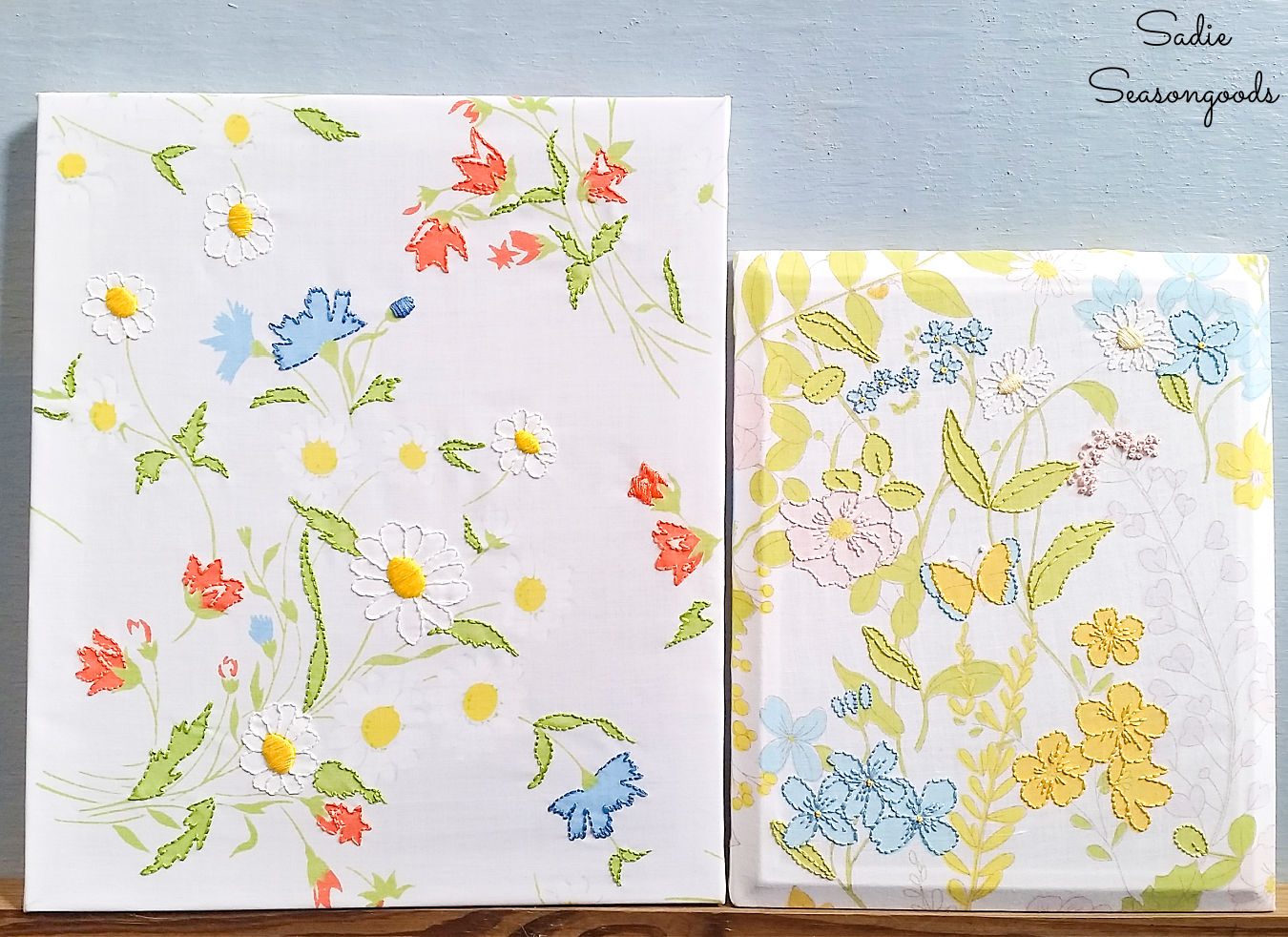 But a mirrored tray would be a fun new project to add to my repertoire. AND I could hunt down a paint substitute for Very Peri, which sounded like a challenge that was right up my alley.
This post contains affiliate links for your crafting convenience. As an Amazon Affiliate, I earn from qualifying purchases. All blue, bold, and underlined text is a clickable link, either to a product or to a related post.
This post is also sponsored by the Charlotte Region ReStore(s).
Dresser Tray with Pantone Very Peri
But first, back to the picture frame. Ideally I would have loved to have found a good oval or even circle picture frame. But I also needed it to be small and delicate, and I simply came up short while thrifting.
So, I settled on this rectangular one instead.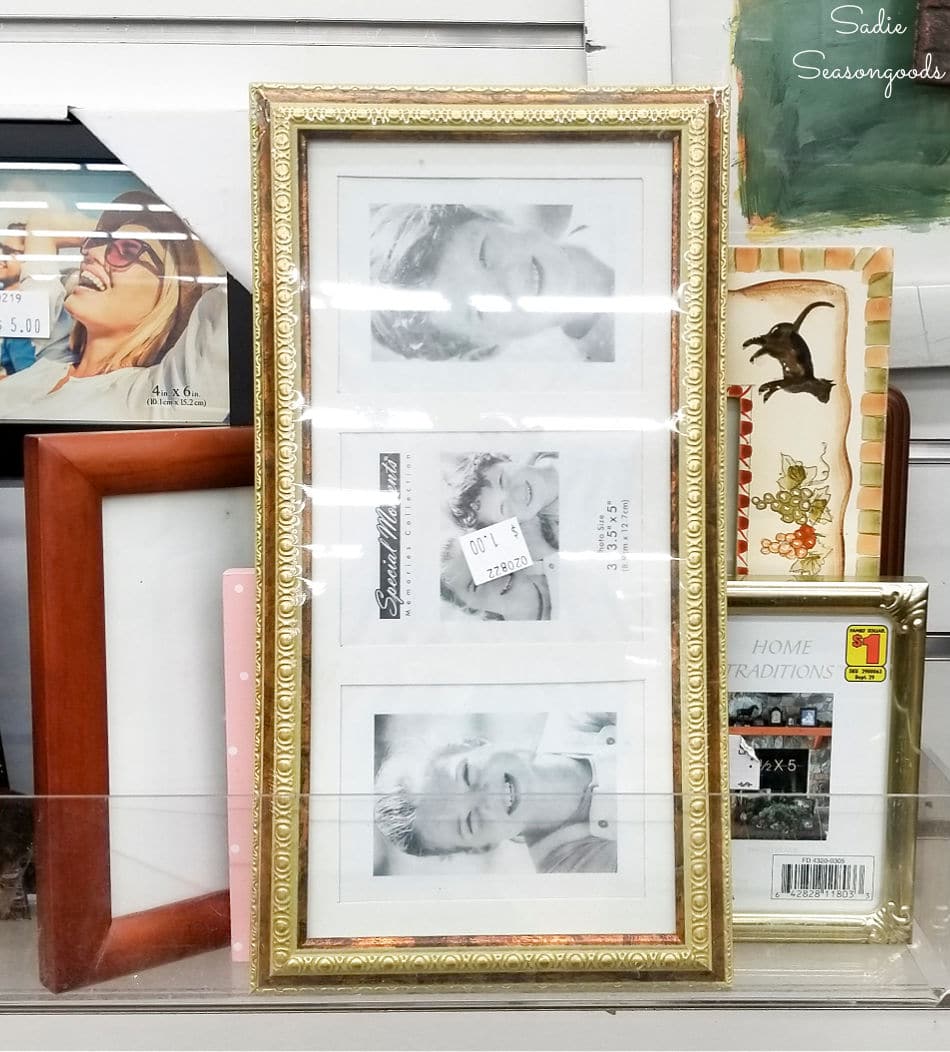 Even though it wasn't oval or round, it had the delicateness that I was looking for. And the frame itself had some nice detail that I knew would look pretty after I painted it. Plus, I mean- the price was right, too!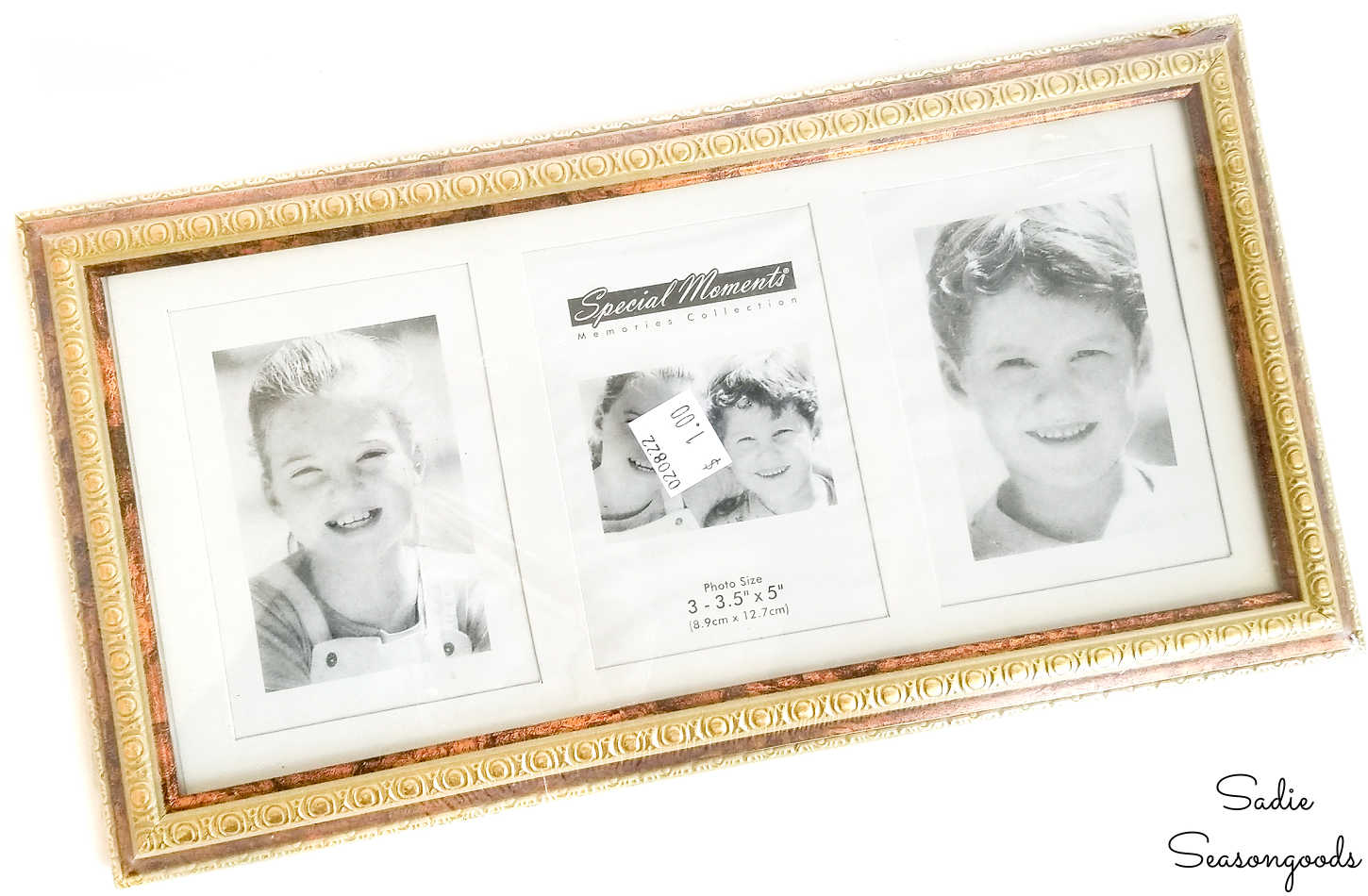 Transforming this frame into a mirrored tray is wildly simple. And, I certainly understand that painting it in a bright color similar to Very Peri might not be everyone's cup of tea. But the frame color isn't critical to the success of the transformation.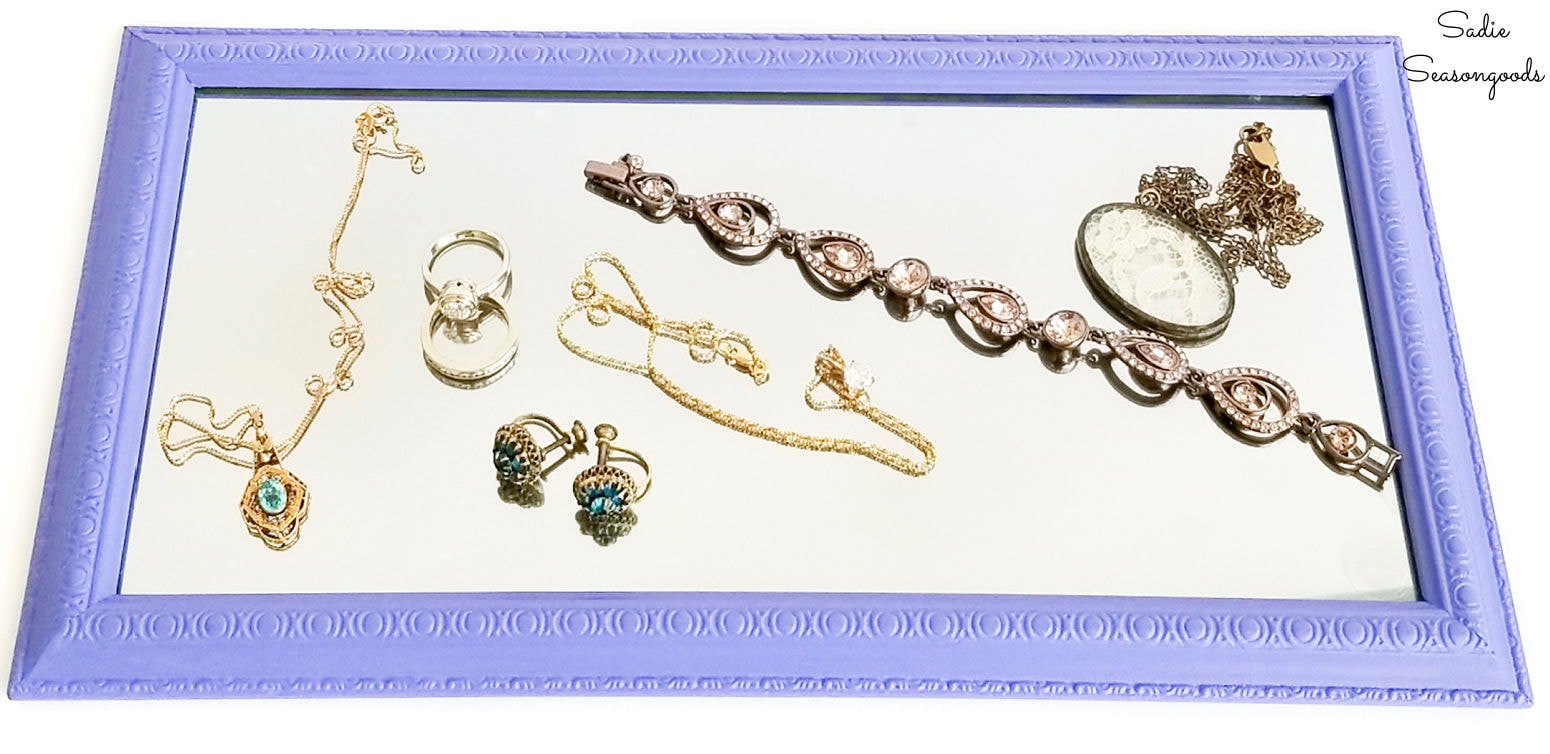 For anyone interested, the frame color is "Wild Pansy" by Behr, which I decided was a good version of Pantone Very Peri. Some photos make it look more purple and others make it look more blue- depending on the lighting I had at the time.
But, like I said before, the frame color can be anything you want! Heck, you don't even need to paint the frame- it's the glass painting that is the key step to this transformation.
If you are interested in the full tutorial for creating this mirrored tray, please pop over to the Charlotte Region ReStore's blog post! All of the details and step-by-step photos can be found on their website- I sincerely appreciate your understanding.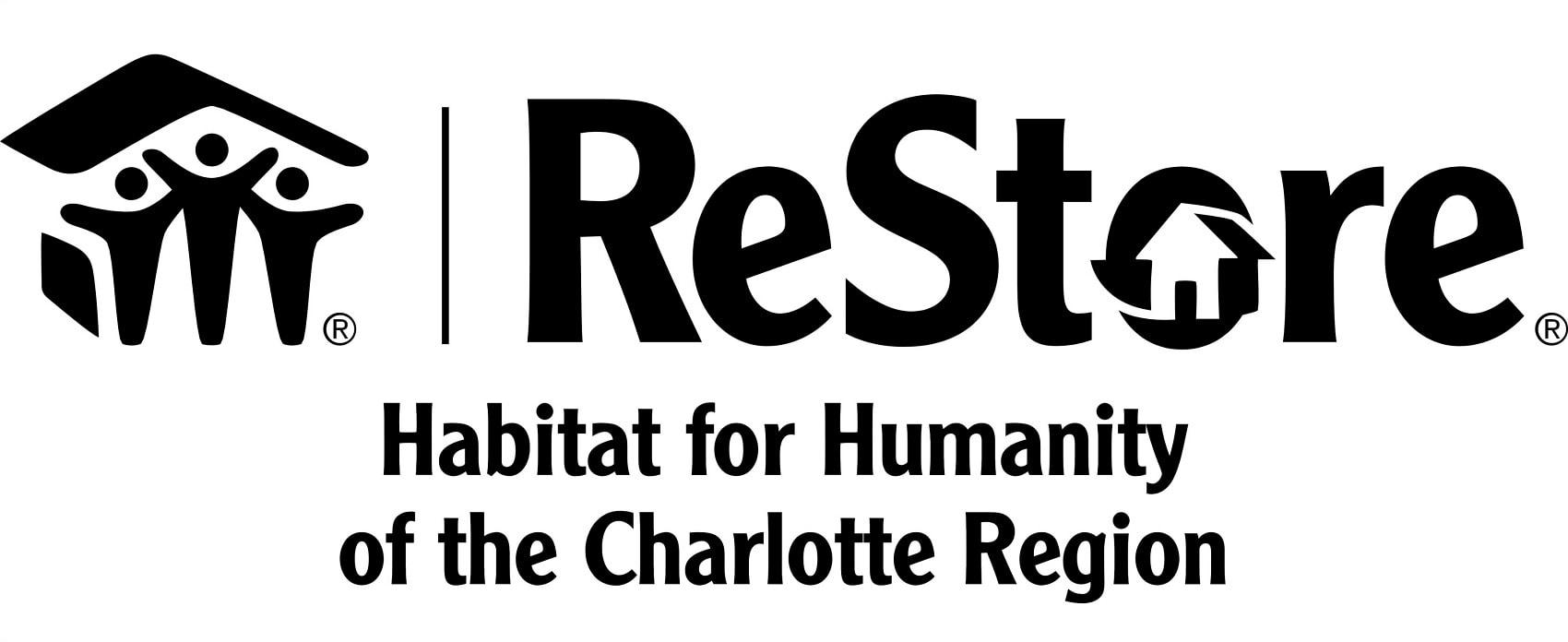 Mirrored Tray from a Picture Frame
Whether you love the periwinkle paint color or not, this is still a super easy project to make. And I just LOVE the results. I mean, who doesn't love a mirrored tray for some of their favorite pieces of jewelry?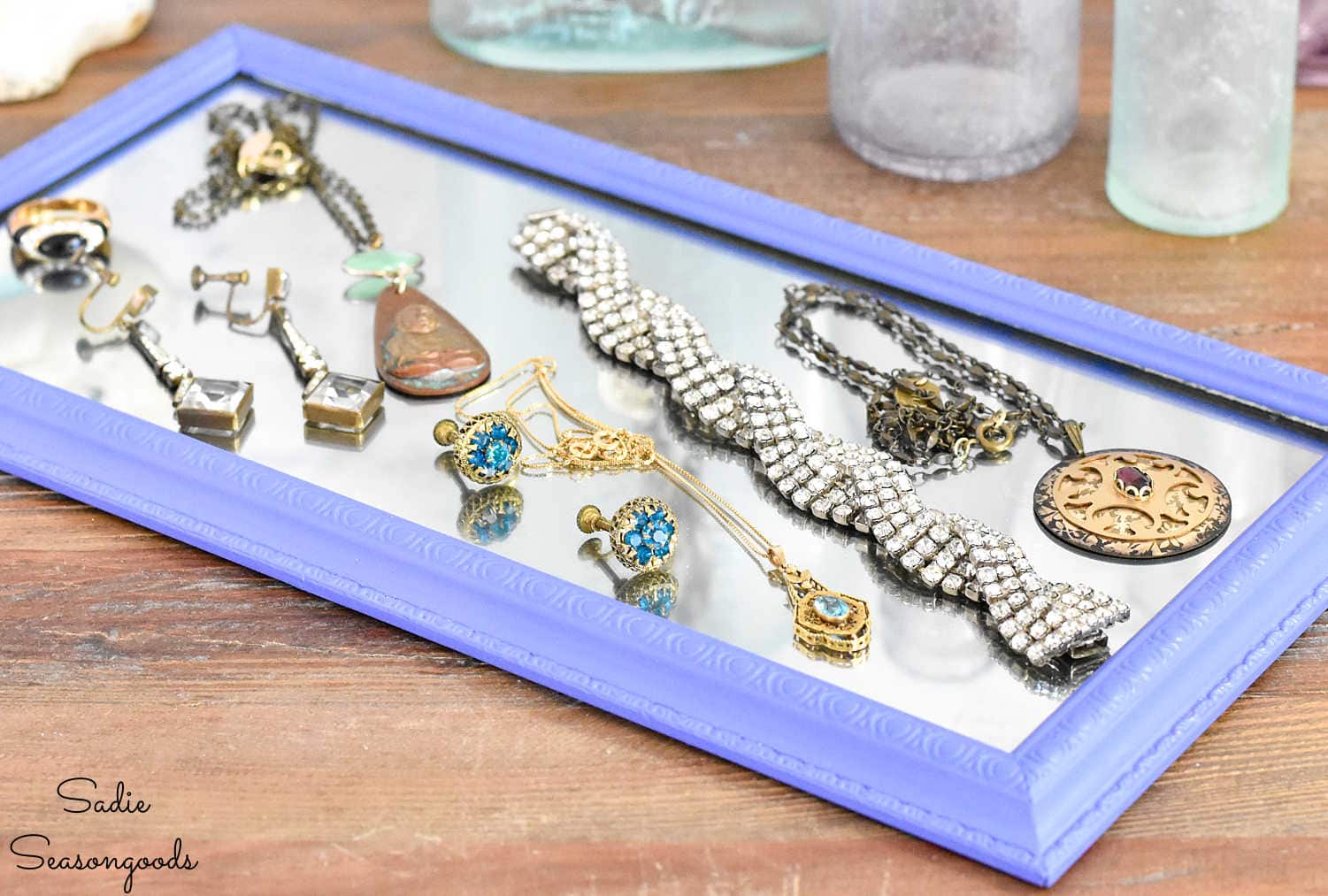 This is definitely one of those upcycling projects that you can certainly make for yourself. But it's also a terrific project to make as a gift, as well. I could totally see making one of these for my niece when she's older.
I would have LOVED one of these when I was just out of college in my first apartment, too. My mom would probably like one, as well, but definitely in a different color!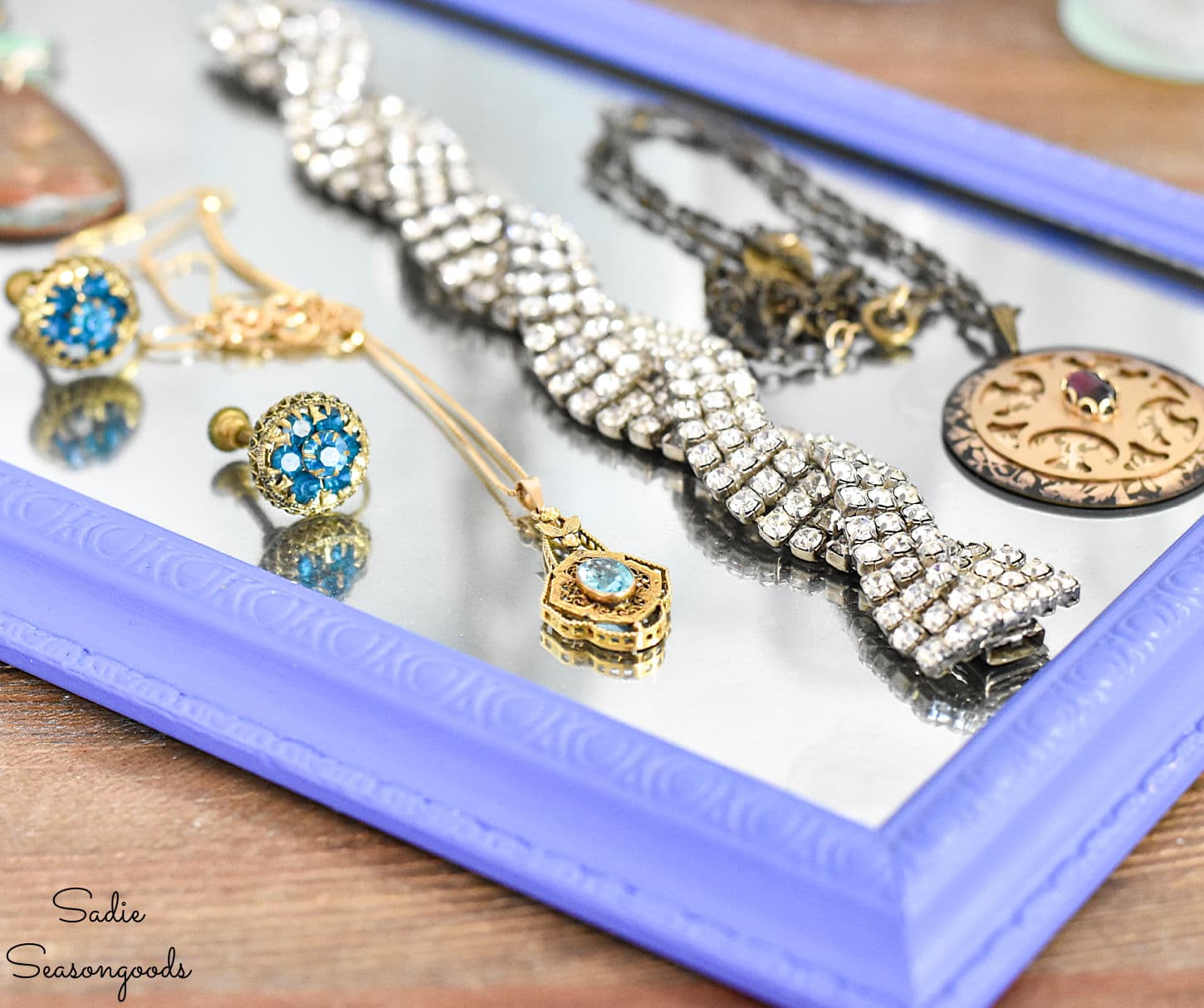 Do you think you'll be upcycling a thrift store picture frame into a mirrored tray any time soon? The reflection quality is perfect for a dresser tray, too. Not bright and shiny like your bathroom mirror, but almost a dusty reflection that has a vintage feel to it.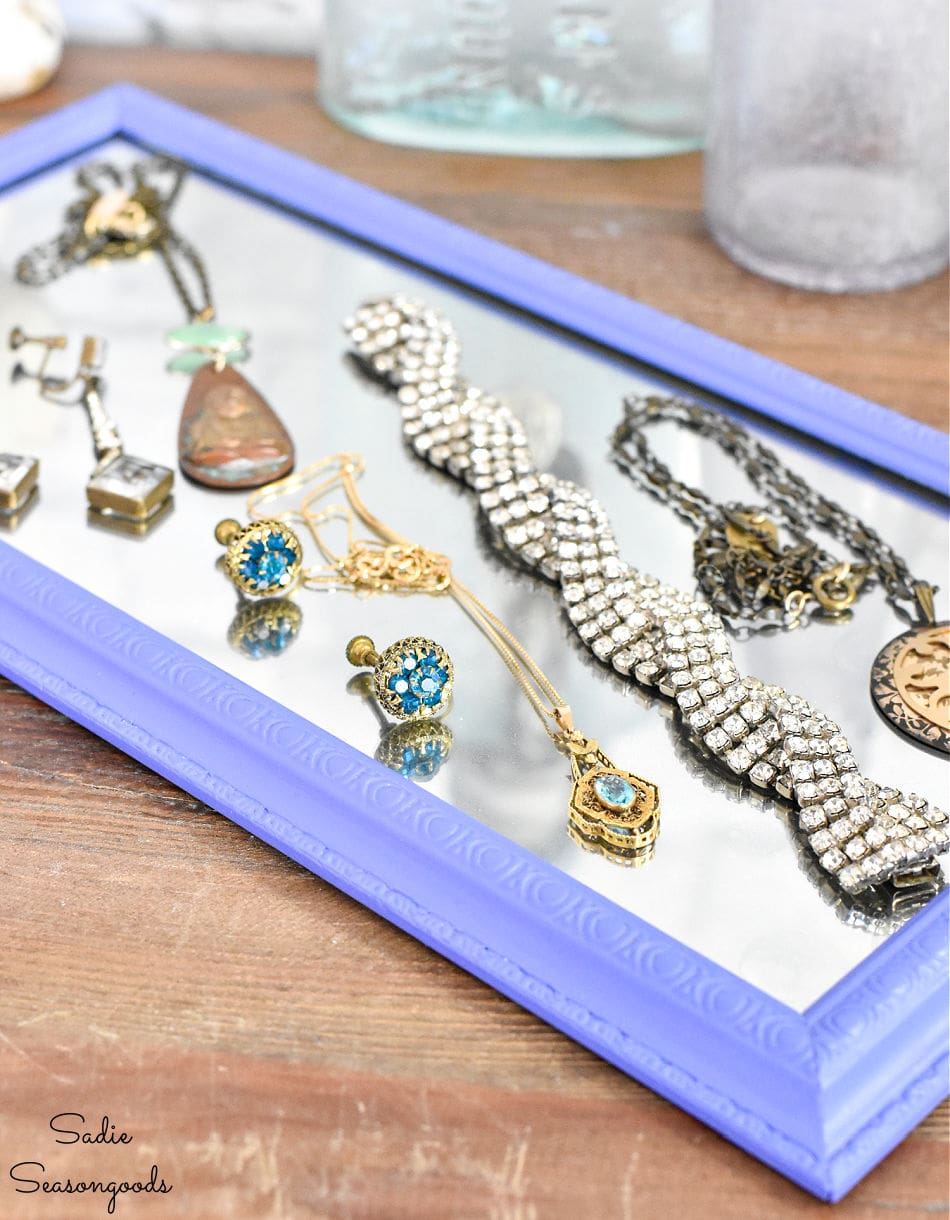 I hope you enjoyed this simply upcycling project idea that I did in conjunction with the Charlotte Region ReStores. As always, I appreciate you understanding that the full step-by-step tutorial is on their website, and not mine.
And for even more upcycling ideas for picture frames, please check out this collection of them before you go!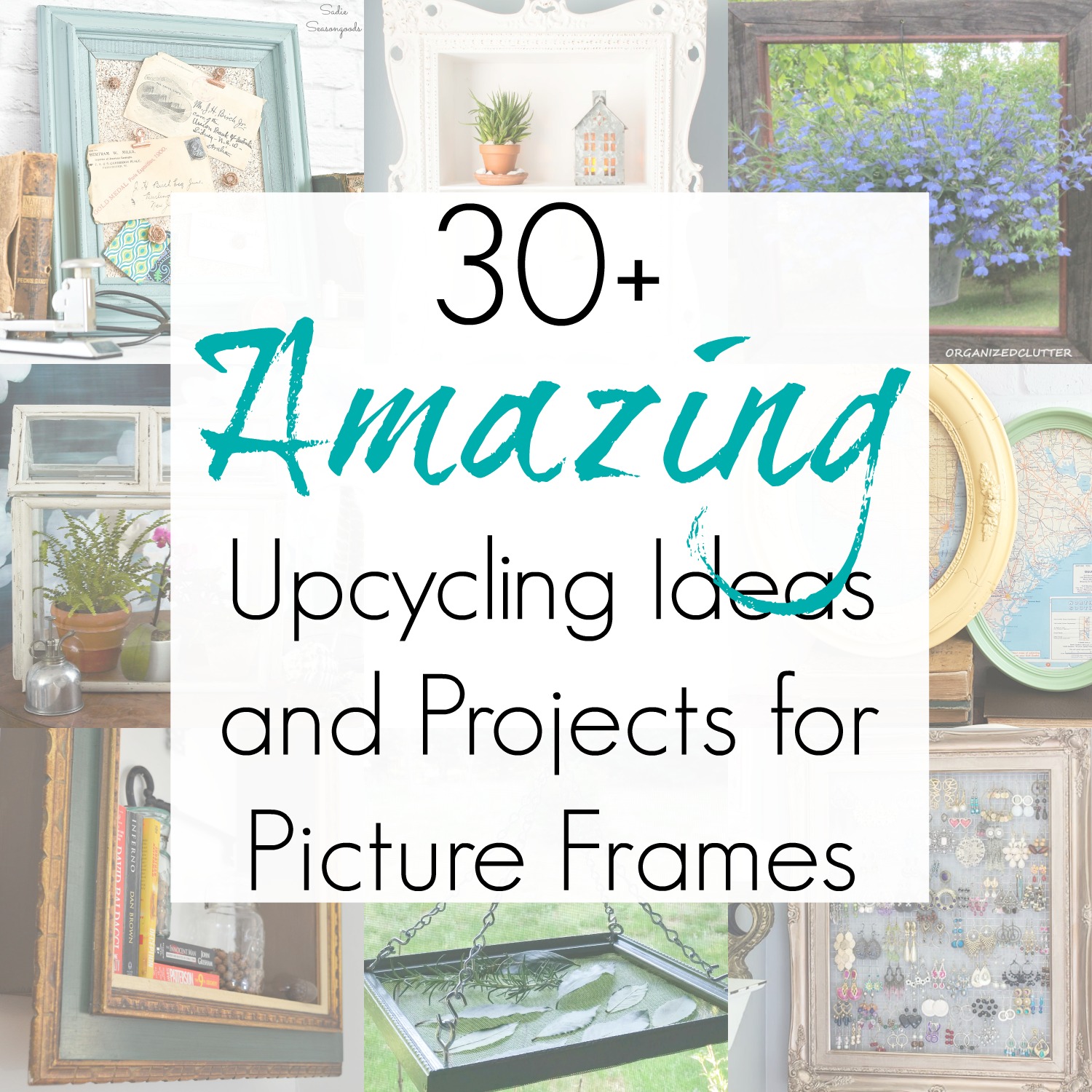 Craft on!
S
Want to be notified when I publish my next upcycling project tutorial?
Subscribe to Blog via Email
Join me on Social Media:

PIN ME!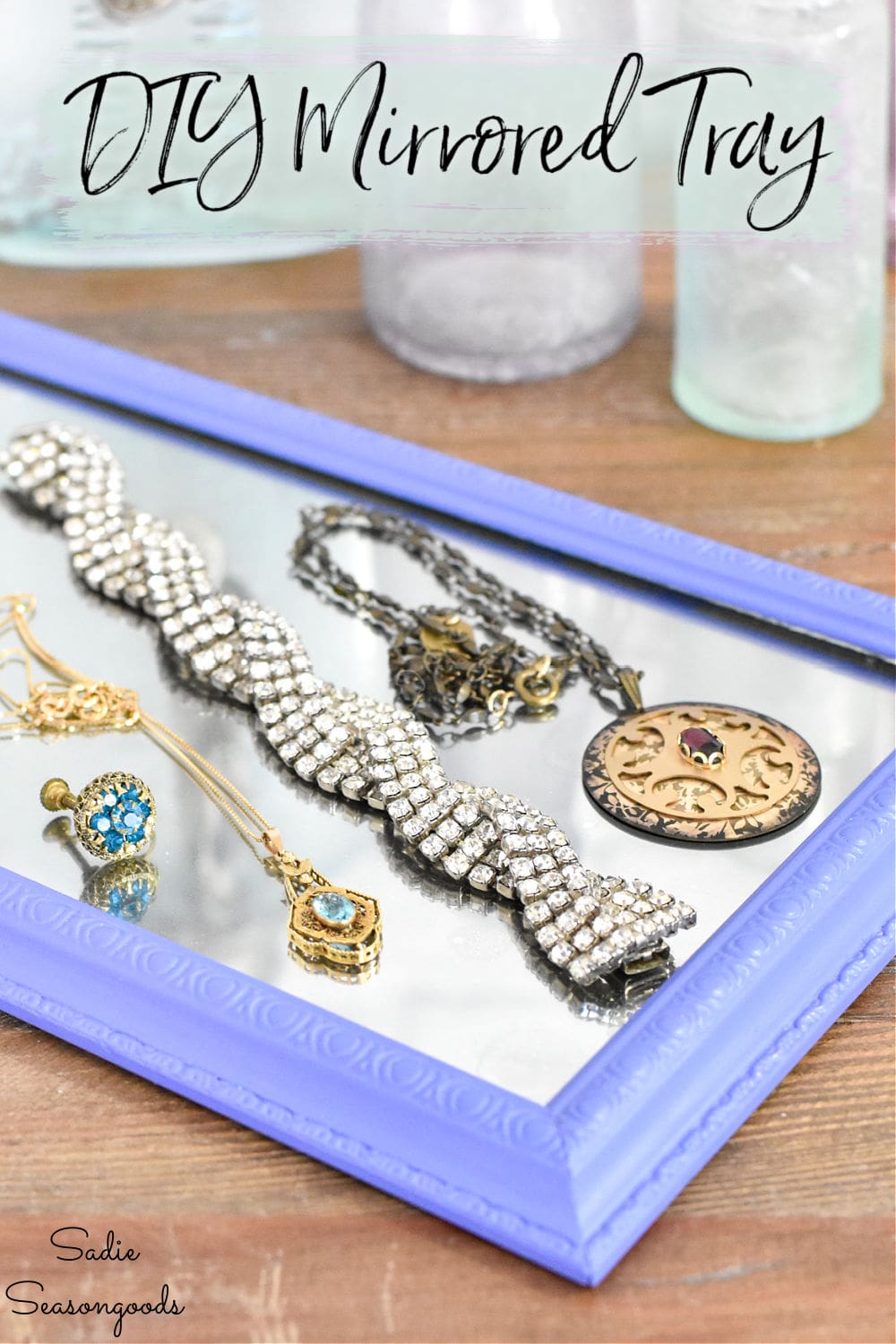 Sarah Ramberg is the owner of Sadie Seasongoods, a website that celebrates all things secondhand. From upcycling ideas and thrifted decor to vintage-centric travel itineraries, Sadie Seasongoods is a one-stop shop for anyone who loves thrifting and approachable repurposing ideas. Sarah is also the author of "Crafting with Flannel" and has been featured in numerous media outlets and magazines.