Here we go again with another upcycling idea of mine that probably doesn't warrant a blog post. But I'm doing one anyway! I was at my in-laws' mountain cabin and my mother-in-law mentioned that she needed a password book from an office supply store. I didn't actually realize that a password organizer was a "thing", to be perfectly honest.
But as she talked more about it, it occurred to me like a flash of upcycling lightning. A small address book or telephone address book would serve the same purpose!
And on one of my recent thrift store adventures, I found exactly what I was looking for.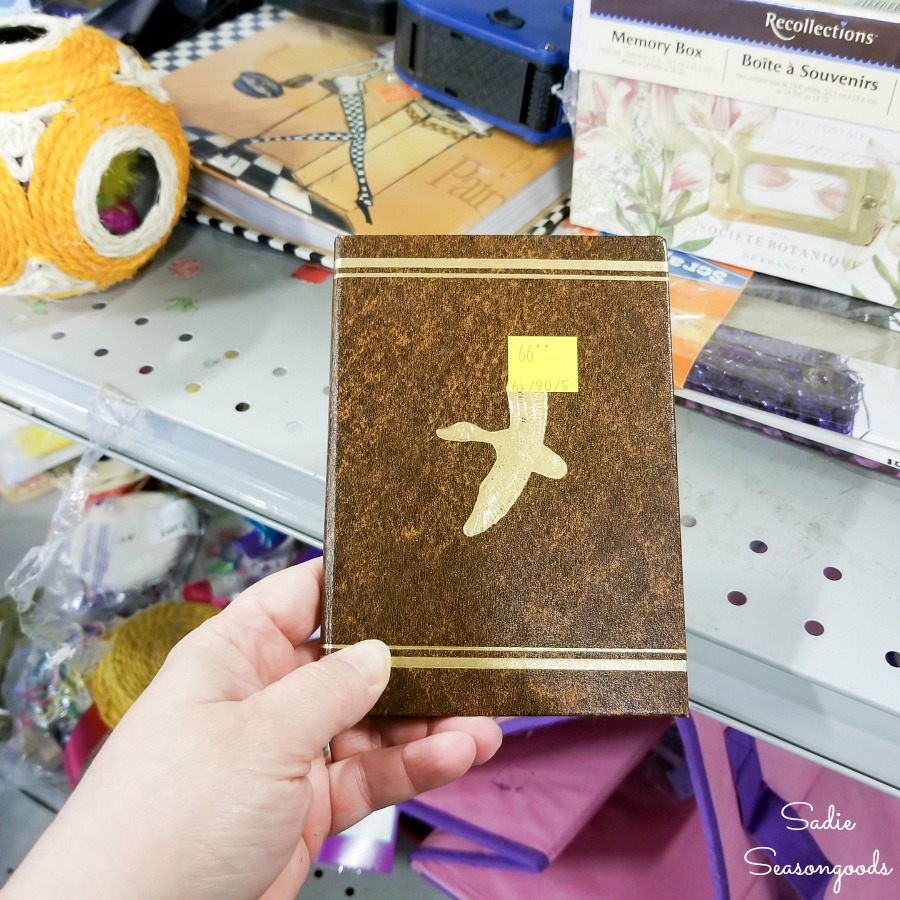 Remember how common these once were? And how you couldn't live without it?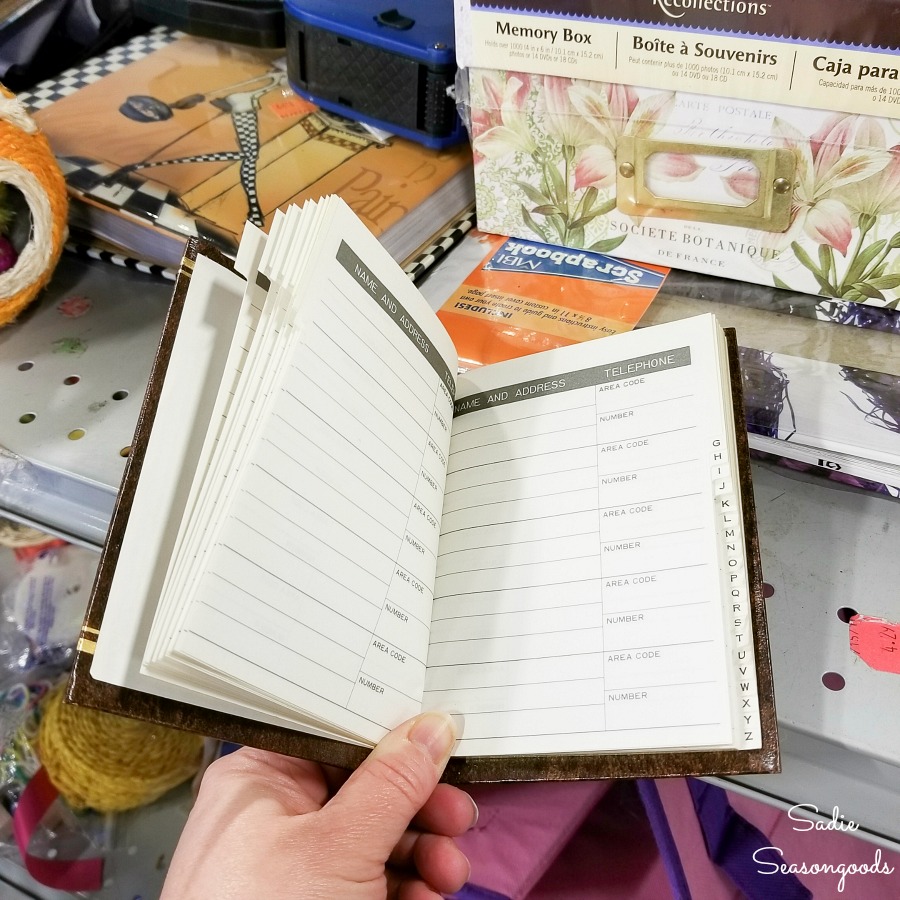 But now that we store phone numbers in our cell phones and addresses online, these small address books have fallen by the wayside.
Which is unfortunate because there are a LOT of them out there. And so many different styles and designs!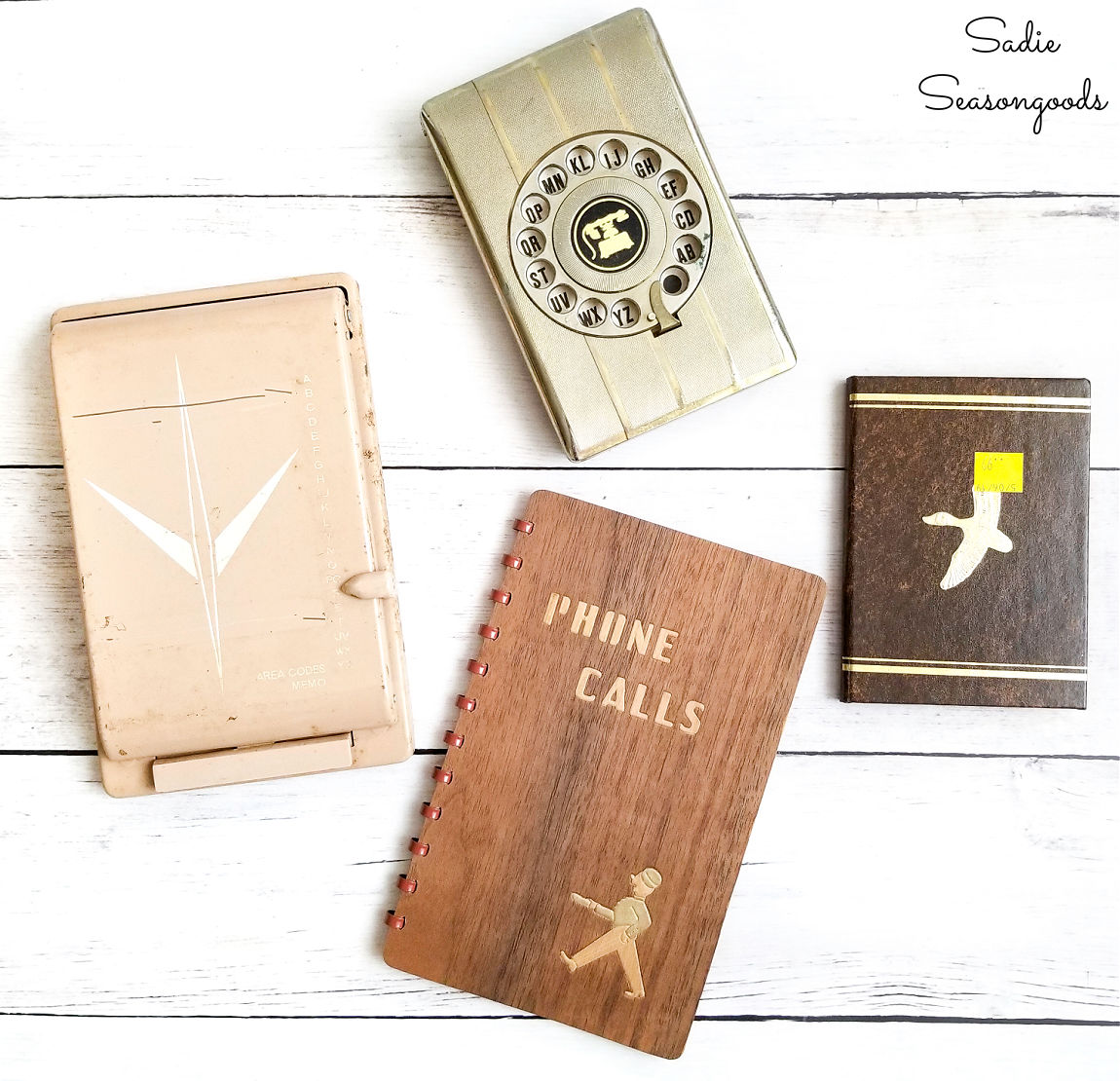 With their alphabetical tabs or other alphabetizing function, they would be PERFECT for using as a password book for password organization, though. Don't you agree?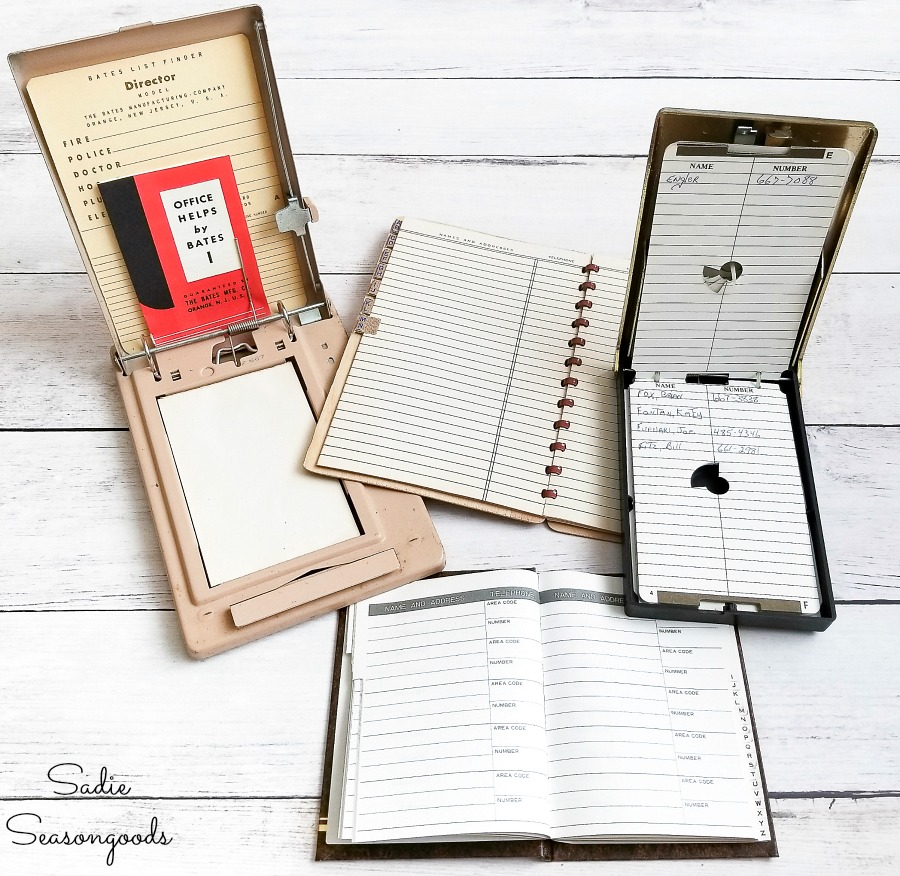 A password book would be such an improvement over sticky notes all over my desk! So, I decided to give it a go.
This post contains affiliate links for your crafting convenience. As an Amazon Affiliate, I earn from qualifying purchases. All blue, bold, and underlined text is a clickable link, either to a product or to a related post.
Upcycling a Telephone Address Book into a Password Book
Obviously, I could have stopped here, right? Just use a phone address book as a password book, without any additional upcycling steps.
But what's the fun in that?
I decided to give a couple of my small address books a little makeover, starting with shimmery green metallic paint.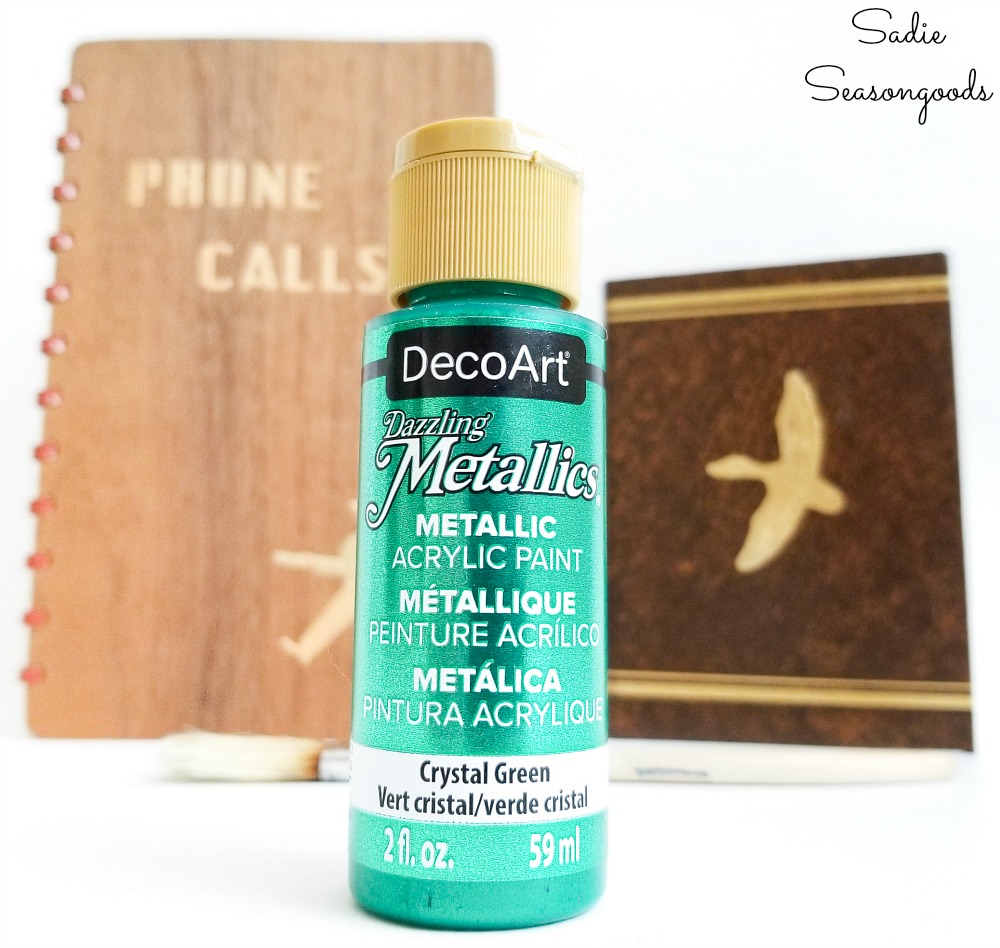 Why green metallic paint? Because I wanted to transform them to look like little circuit boards! I used to have a recycled circuit board notebook when I was a kid, but it has vanished over the years.
And I just so happened to have a vinyl stencil with a circuit board pattern on it.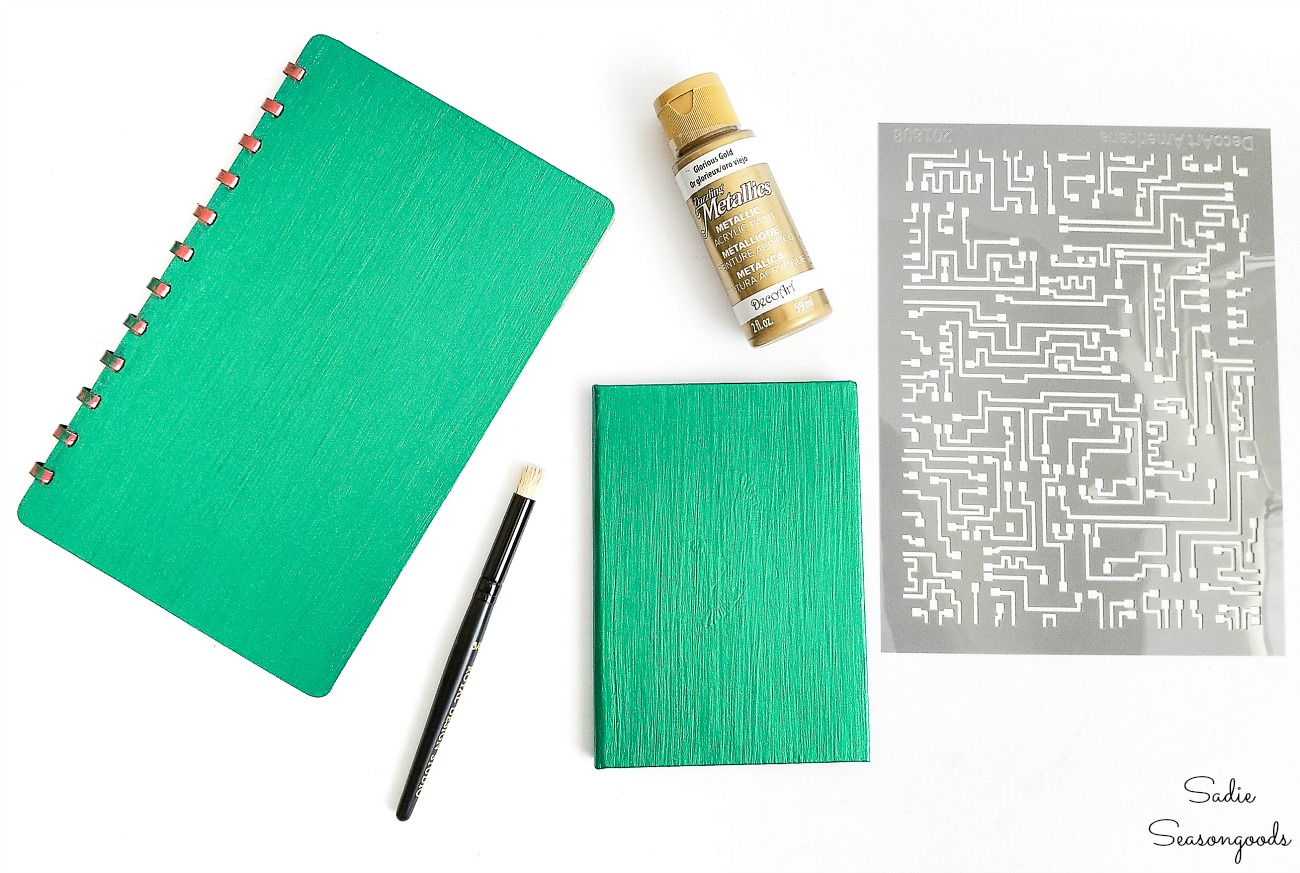 Wouldn't a circuit board pattern be perfect on a password book? Good, I think so, too!
Once the green metallic paint had dried on each address book, I used painter's tape to fix the stencil on top. Then, I stippled gold craft paint over the circuit board stencil.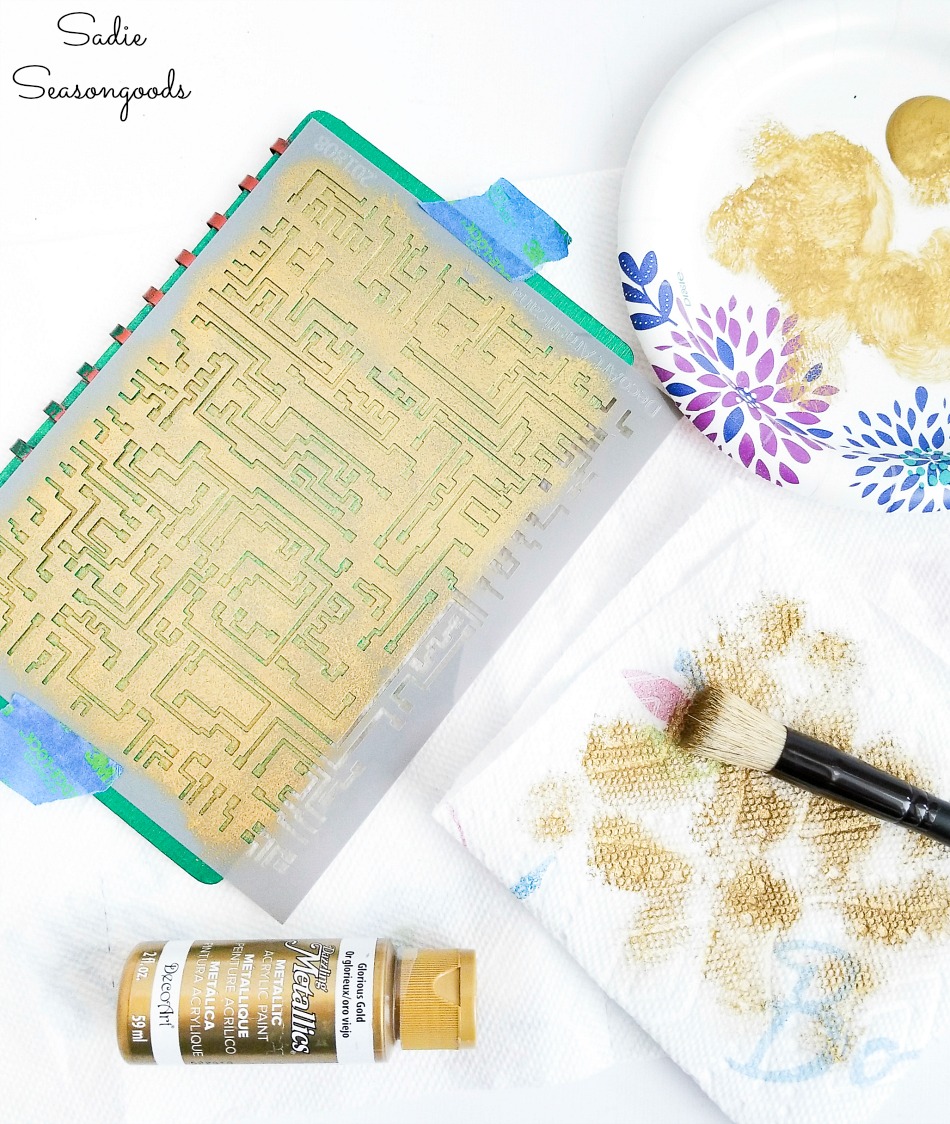 When I was done stenciling the circuit board pattern on the telephone address book, I was left with a fresh new look for my password organizer!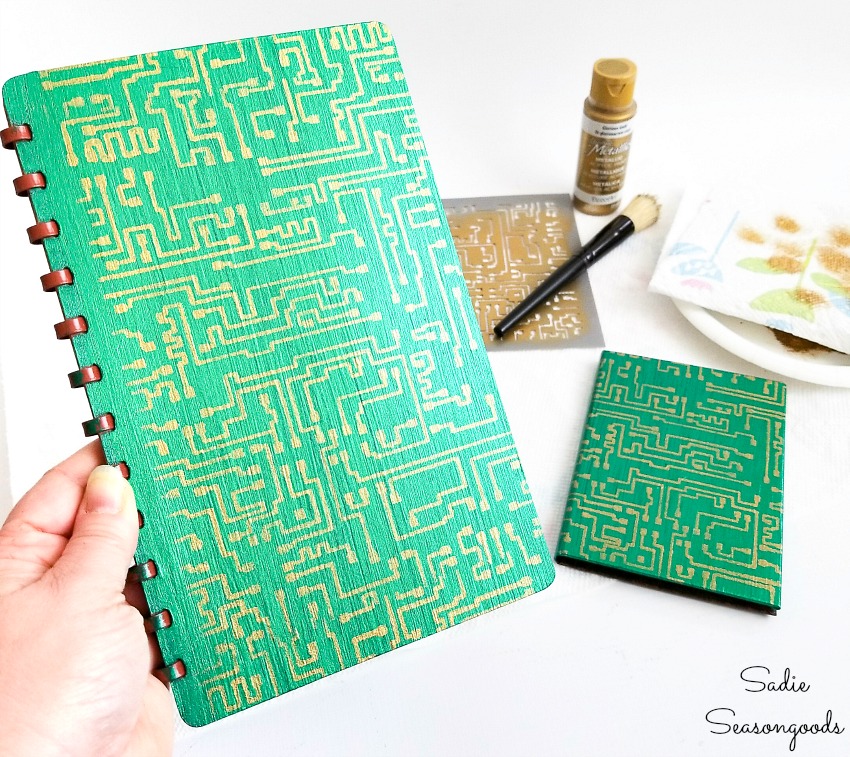 Password Book from a Vintage Address Book
But not just any old password organizer. I had a password book with tabs that were already part of the original design.
Instead of filing phone numbers and addresses by last name, I'd use the alphabetical tabs to manage my passwords. For instance, I'd store a gmail password under "G", and my Facebook password under "F", etc.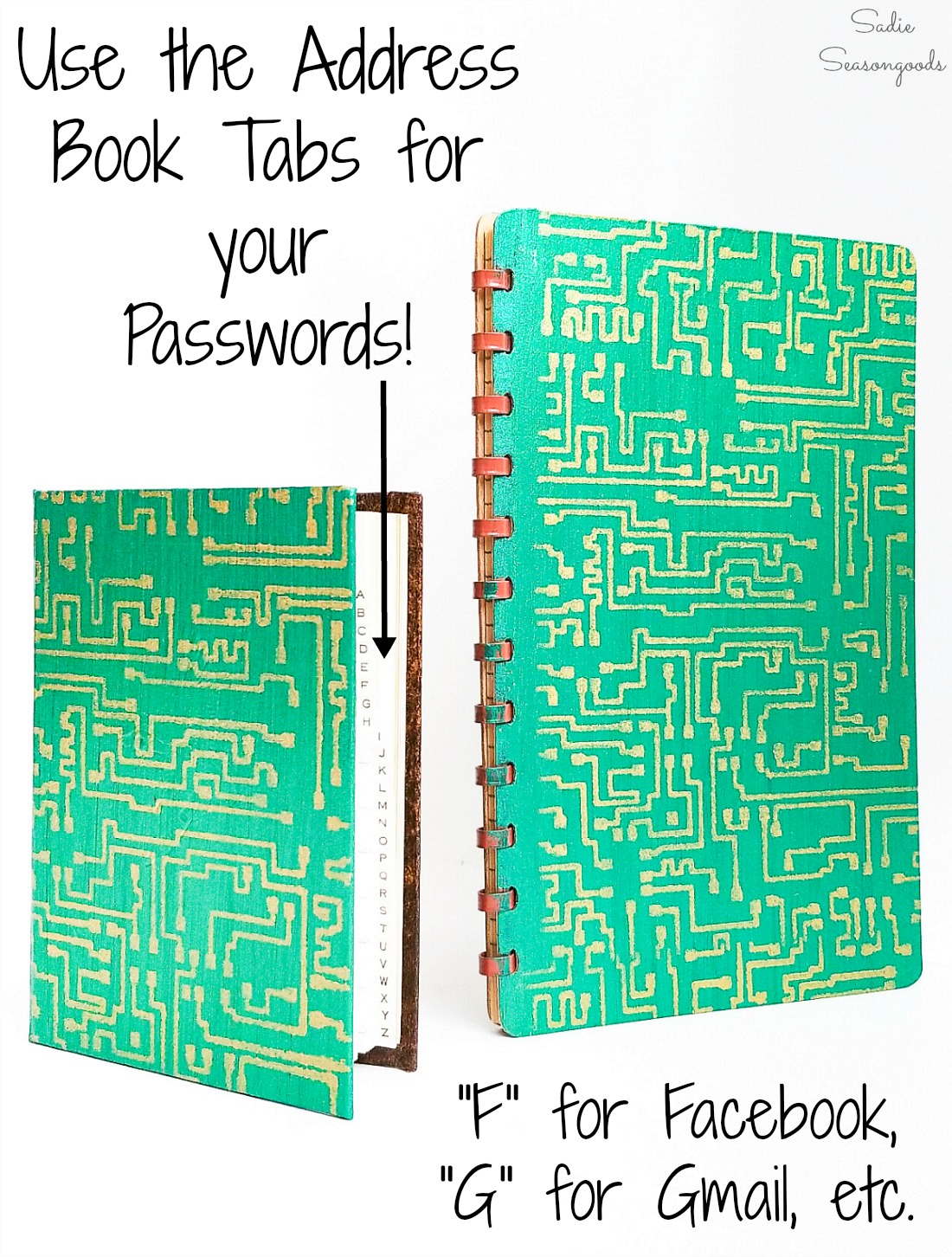 Now, I will caution you about password safety and security to go along with a password book. Some alternative things to consider:
Use hints in your password book instead of actual passwords;

Store the password organizer in a secret location away from windows, perhaps in a safe or fireproof box;

Redact old passwords in the password book as you change them over time. Better yet, use a pencil and erase outdated passwords entirely;

Don't be afraid to rip pages out and shred them to be sure; and

When it comes to good passwords, longer is better / safer (and more important than a super complicated password).
Either way, though, I think this is a modern new way to use those telephone address books that end up at thrift stores. Plus, finding a quirky vintage phone number book makes for a fun scavenger hunt, too!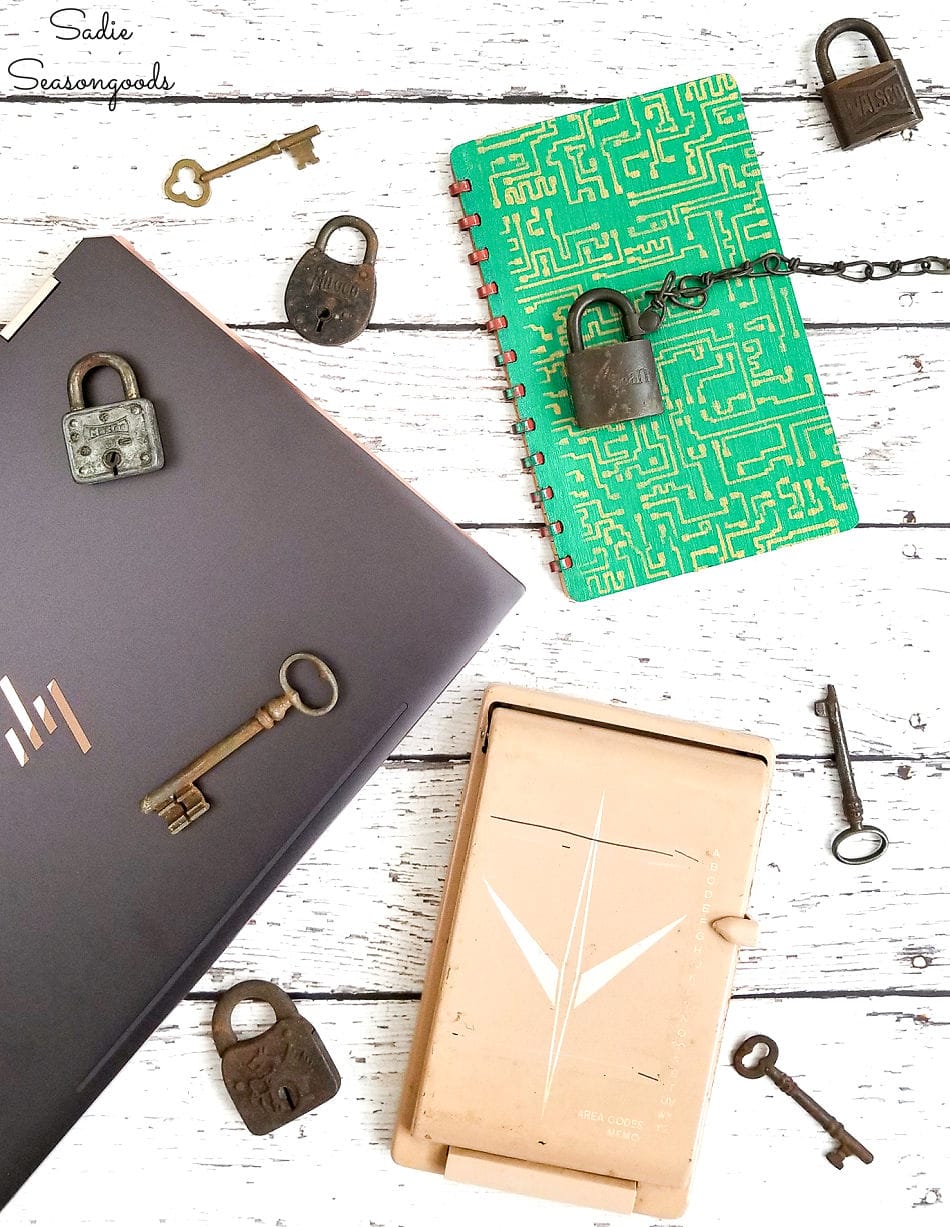 I'm also excited to announce that my first book is now available! If you enjoy upcycling clothing and simple sewing projects, then you will love my book on flannel crafts!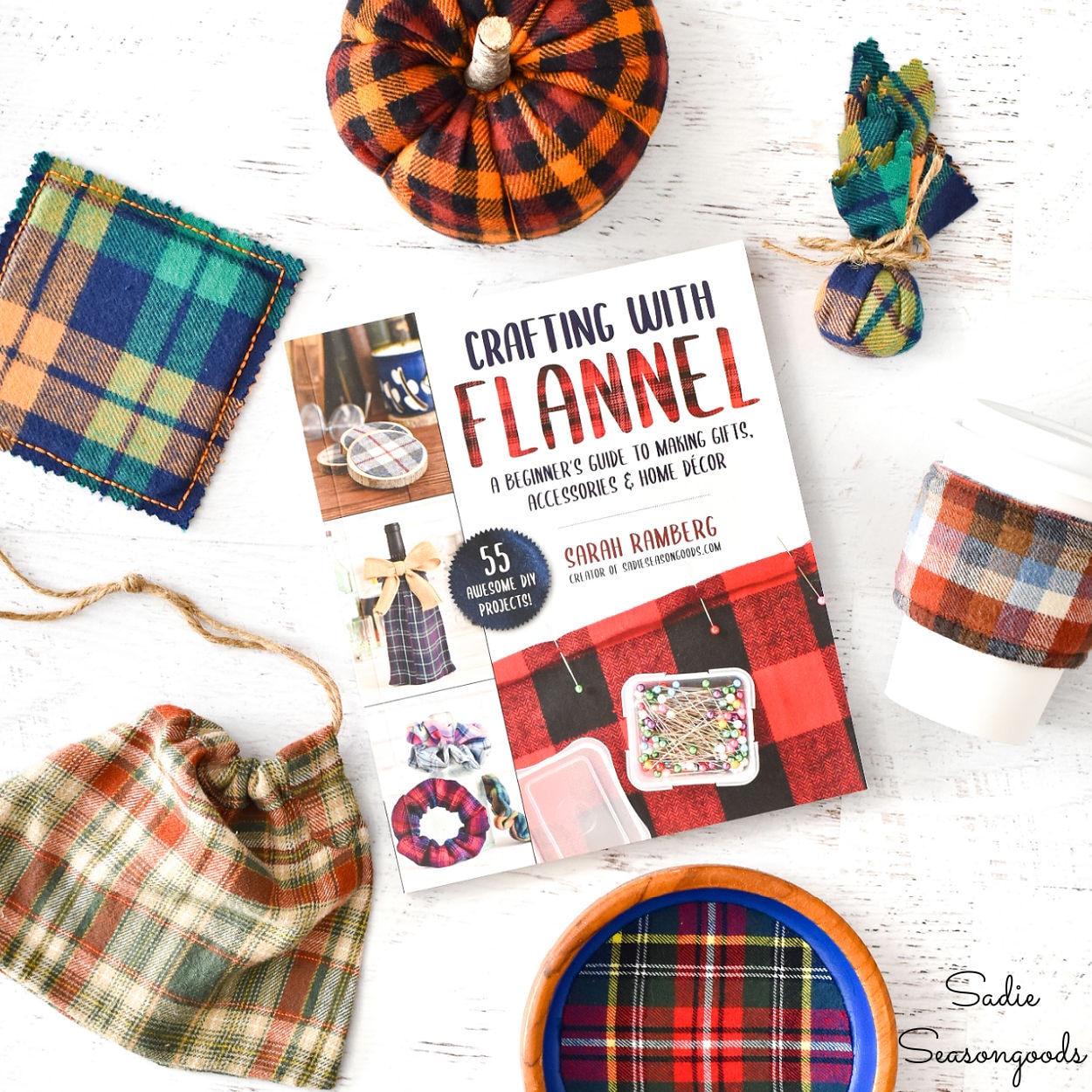 And if you enjoyed this upcycling idea, then you may also be interested in this Halloween repurposing project for old yearbooks!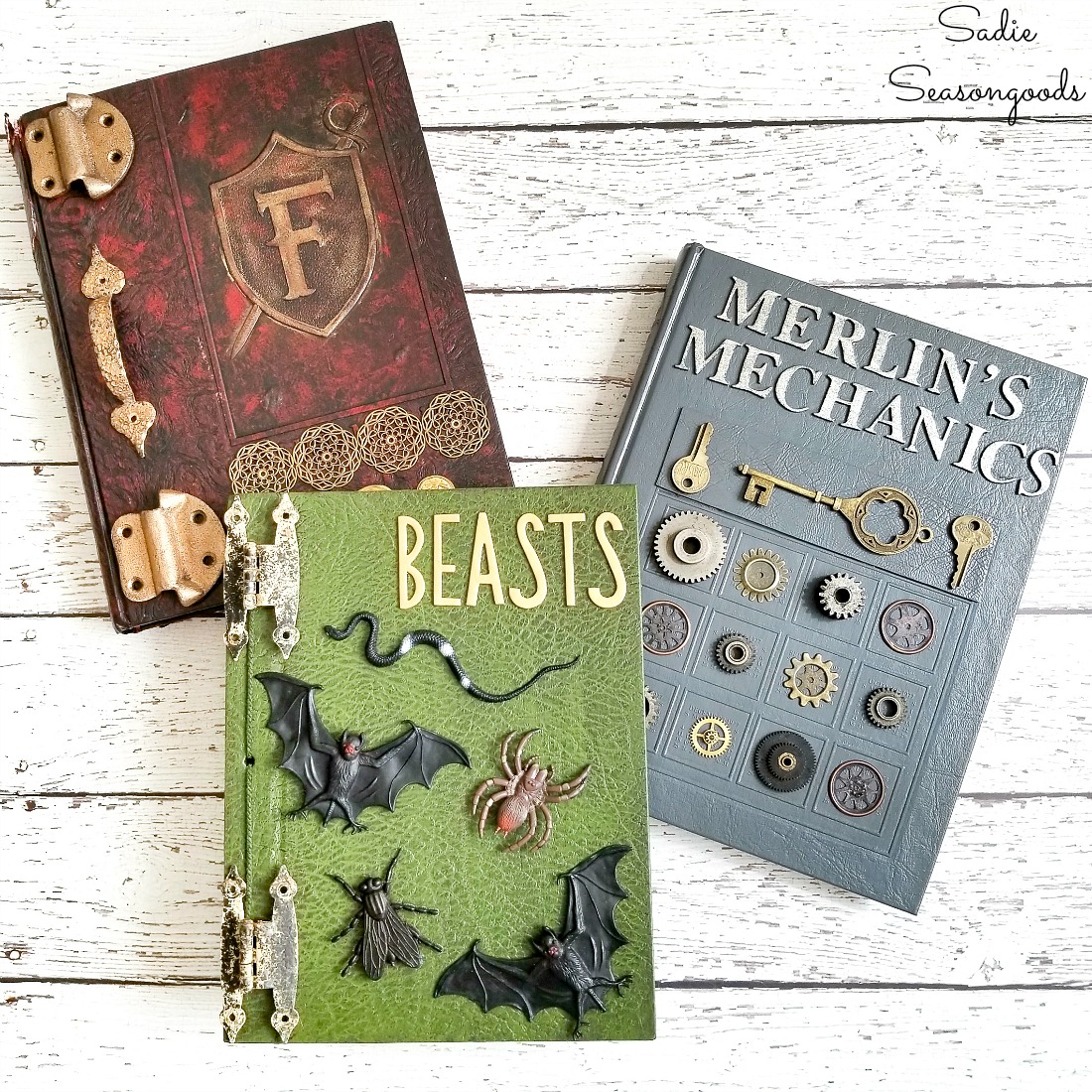 Craft on!
S
Want to be notified when I publish my next upcycling project tutorial?
Subscribe to Blog via Email
Join me on Social Media:


PIN ME!