I'll admit it, when it comes to vintage light fixtures, I am a full-fledged addict. For whatever reason, they are a constant source of inspiration, particularly during Halloween. I had nearly forgotten about this glass globe light fixture in my craft room. But upon re-discovering it, I immediately had a vision of a flying witch in front of a Halloween moon!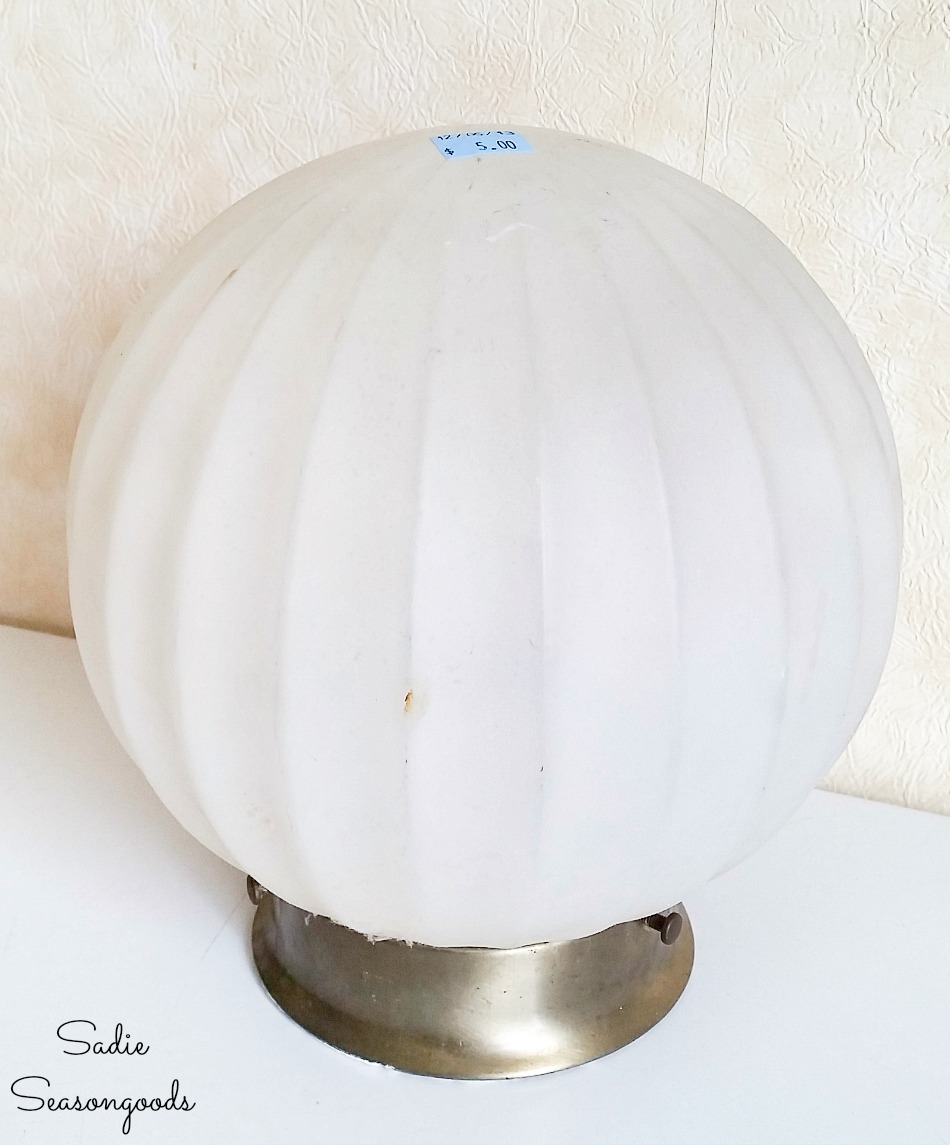 And yes, if you were thinking that I had already upcycled a very similar light fixture for Halloween before, you're correct! But that one was turned into a jack-o-lantern lamp…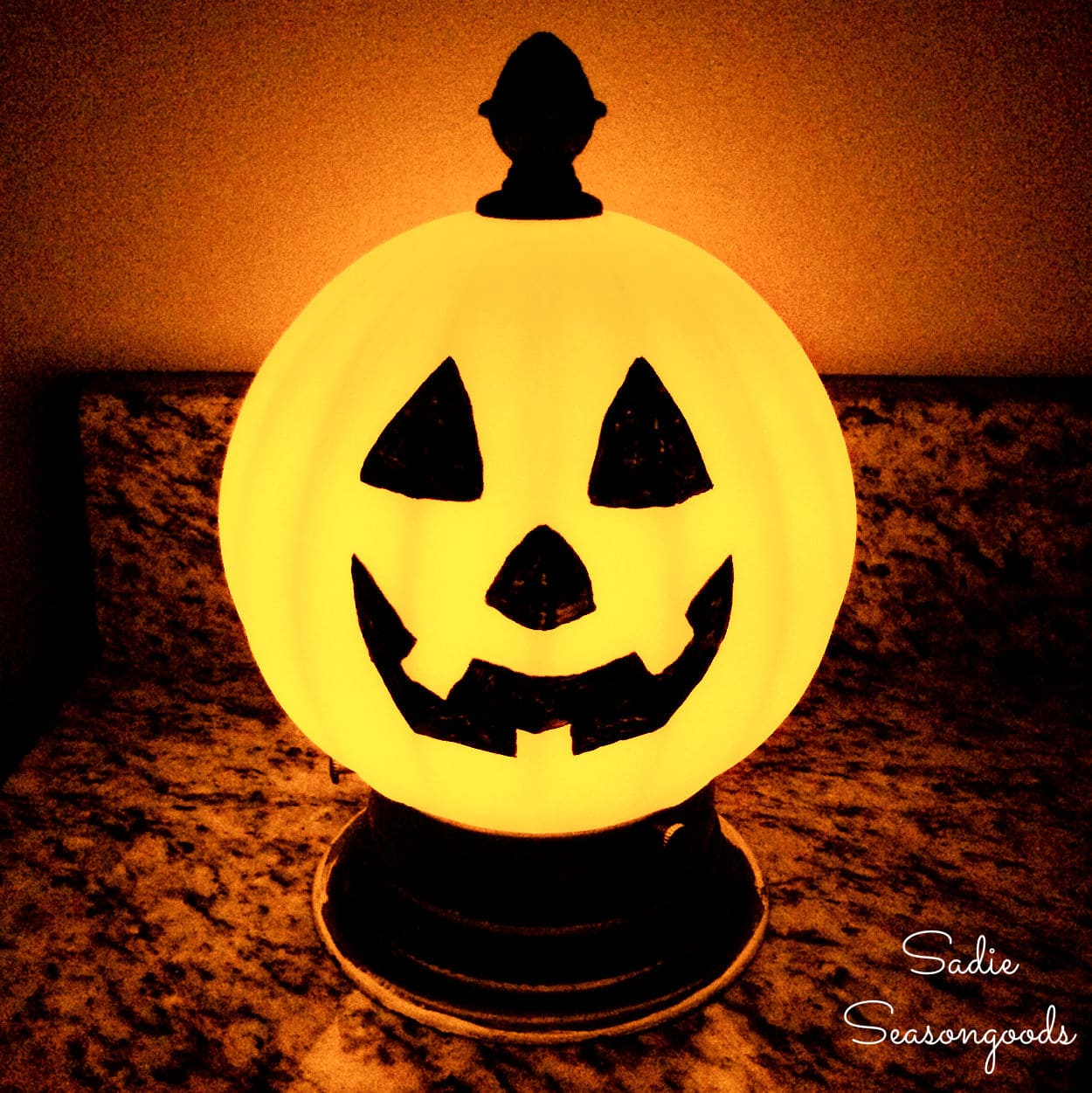 But back to my latest project! After mulling over different ways to bring my vision of a light up moon and witch decor to life, I gathered some craft supplies and got to work.
This post contains affiliate links for your crafting convenience. As an Amazon Associate, I earn from qualifying purchases. All blue, bold, and underlined text is a clickable link, either to a product or to a related blog post.
Light Up Moon from a Vintage Light Fixture
Creating a light up moon required me to recreate the texture of our moon with the valleys and craters on its surface. I mulled over different ways to achieve this…
In the end, though, I decided that sponge painting would be the best bet for a naturally textured look.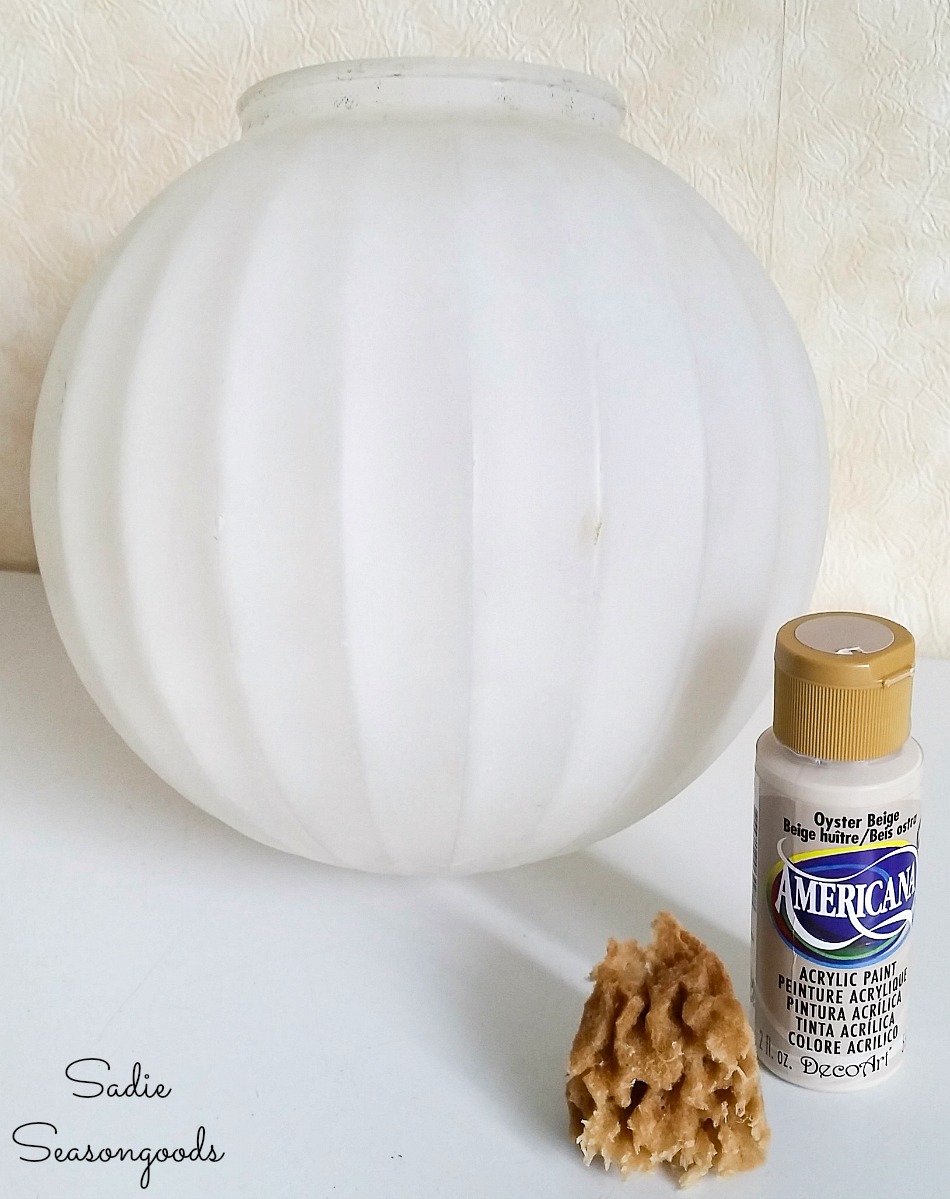 First, I selected a putty-colored craft paint that was darker than the glass globe. But it wasn't TOO much darker, which seemed like a more natural way to create realistic moon texture.
I also nabbed a natural sponge (pilfered from an unsuspecting Beach Vacation Memory Jar), I went to work.
I used very little paint on the sea sponge, and simply dotted the paint around the interior of the glass globe light fixture.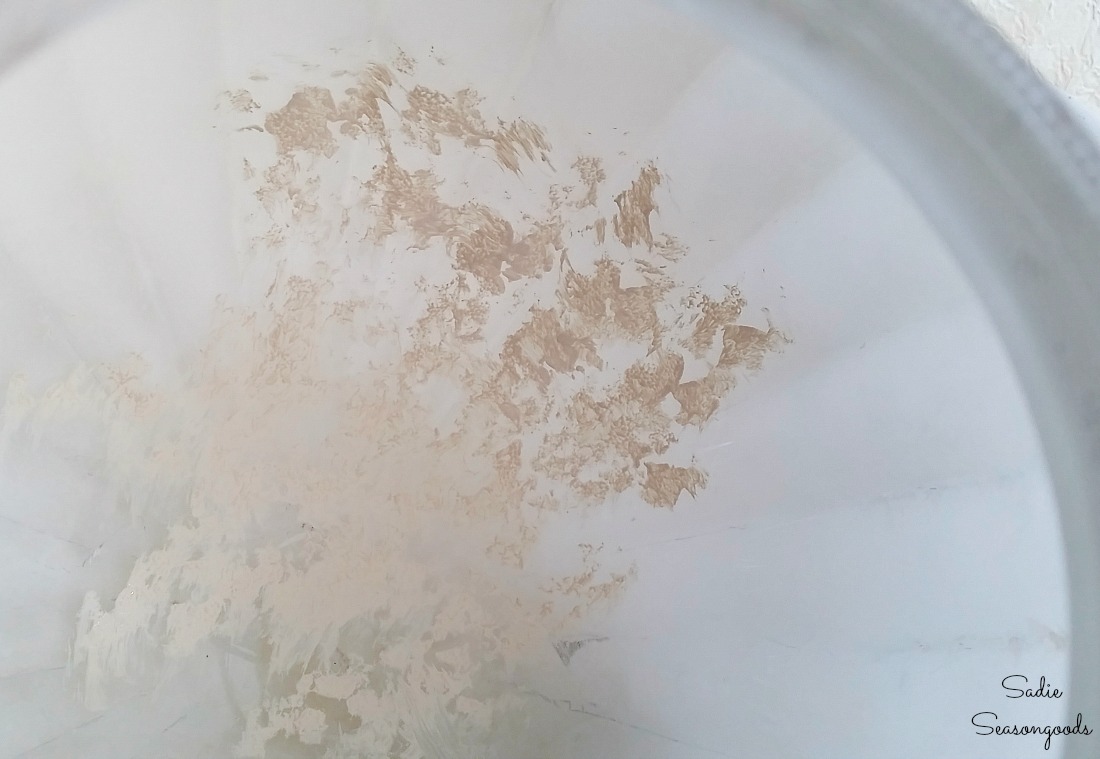 Admittedly, this was fairly easy for me to do. The light globe had a large opening, and I have dainty hands and wrists. So, keep that in mind when shopping for the right light globe to make this Halloween craft idea.
By the time I was done, I had touched on paint throughout the entire inside of the globe. And I did so without creating coverage that was opaque.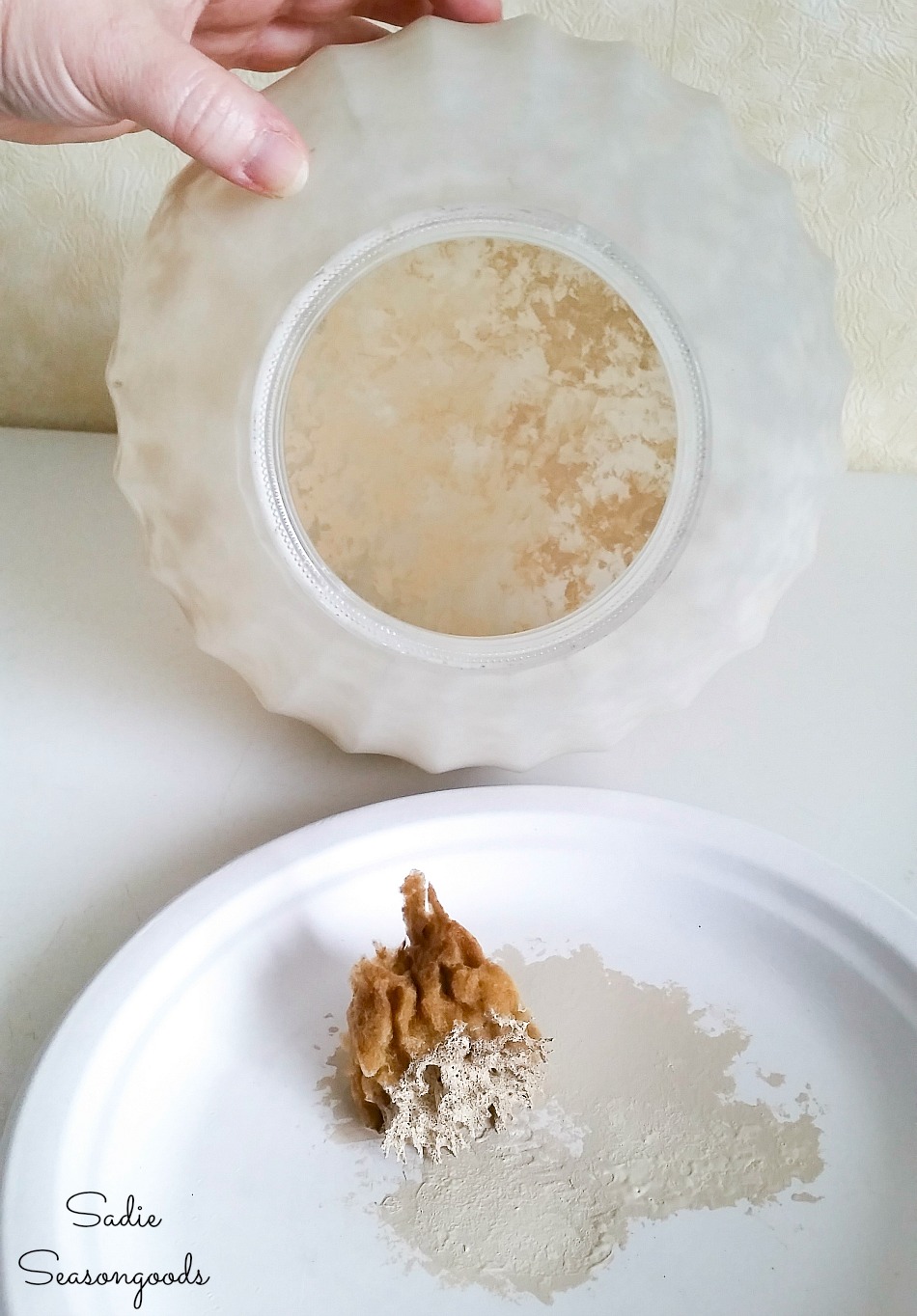 I purposefully did an uneven paint job for a more natural look.
Adding the Witch Decoration to a Halloween Moon
Once the paint inside the light globe had dried, I moved onto the next step: adding a flying witch to the Halloween moon! I found some clip art online, which I re-sized to fit my Halloween moon before printing it out.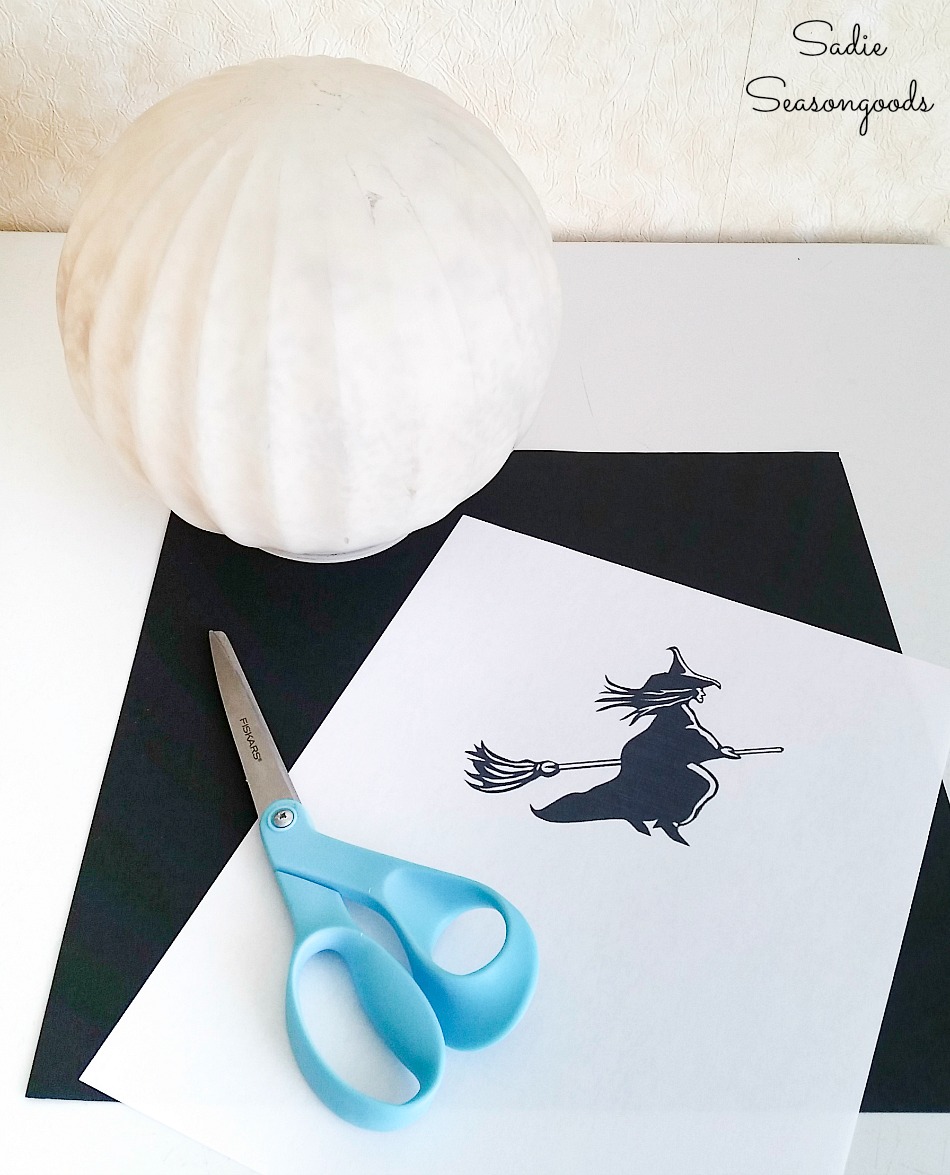 Next, I cut out the flying witch clip art as carefully as possible to include each angle and curve.
Then, I traced it on some heavy duty black card stock from the craft store using a white fabric pencil.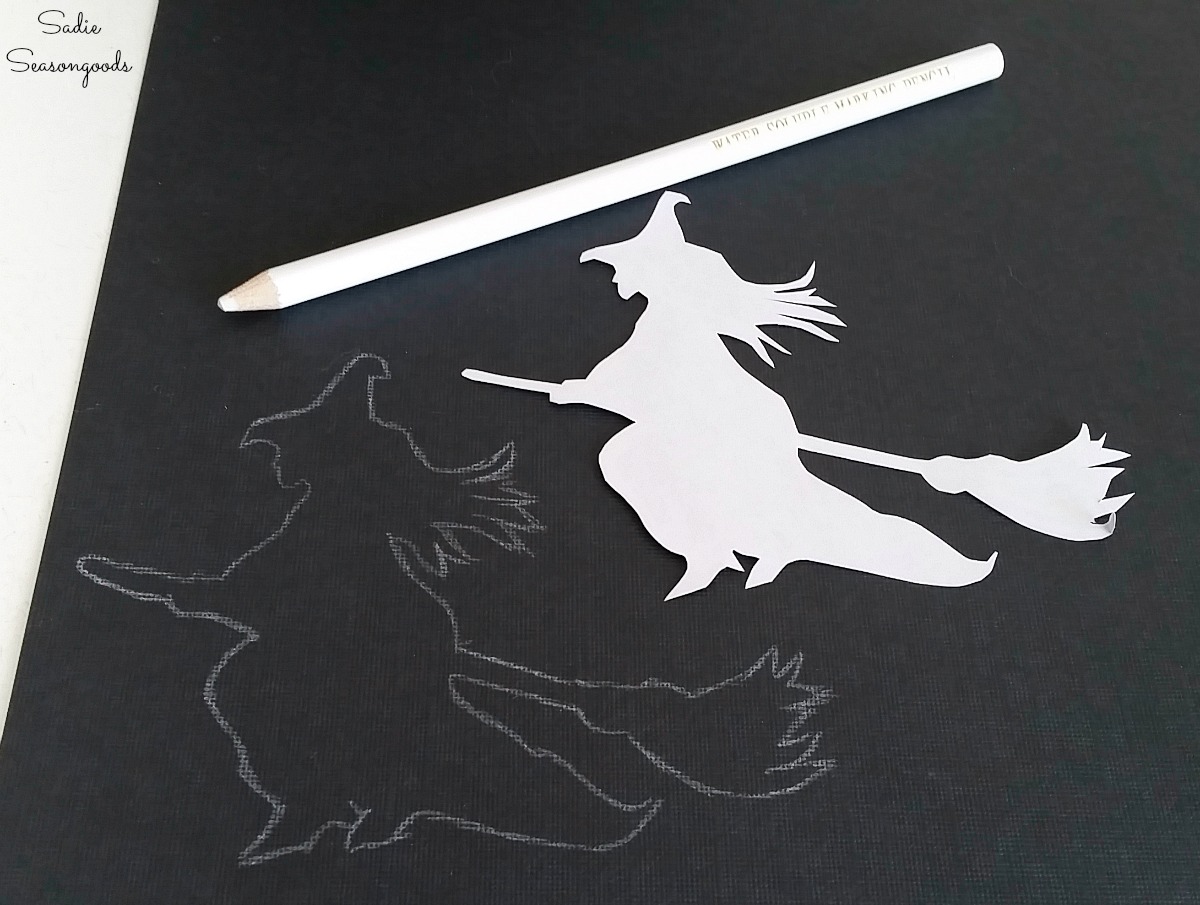 I just had one more thing to do before my Halloween moon was complete! I needed to remove the light socket and paint the base of the light fixture.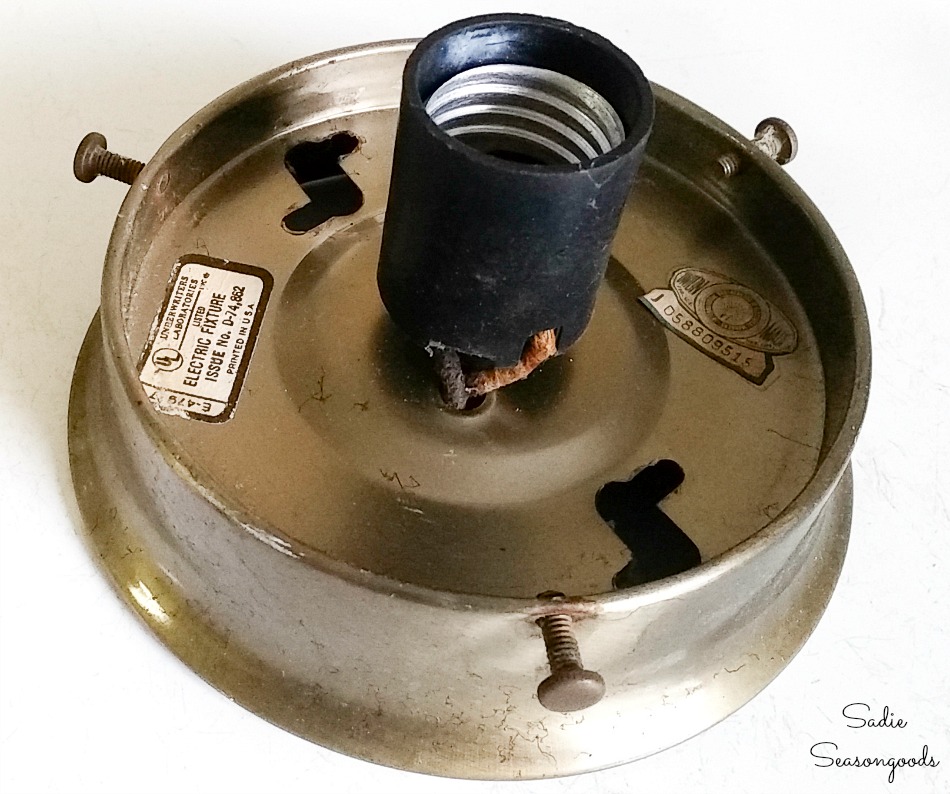 Of course, the vintage labels inside the base were too fabulous to paint over. So, I left them alone!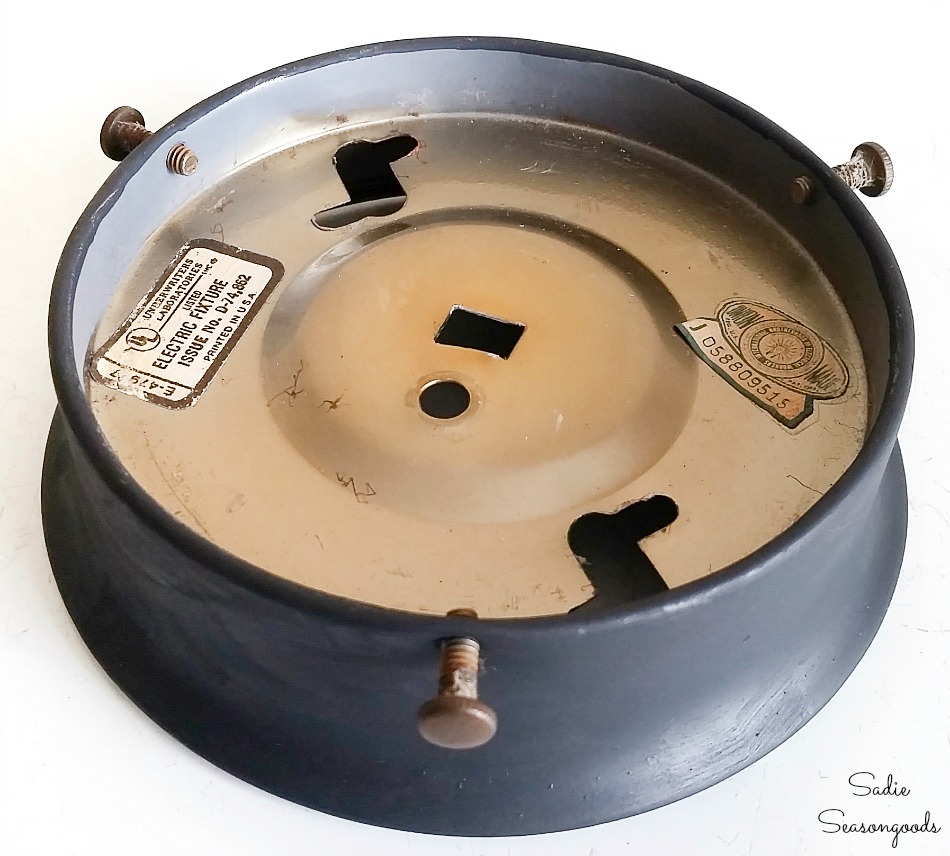 And while painting the base wasn't a necessary step to creating a Halloween moon, I figured it would look better during the daylight hours than the naked brass.
Halloween Moon and Witch Decor from a Glass Globe Light Fixture
Finally, I attached the flying witch to the Halloween moon with a bubble of painter's tape.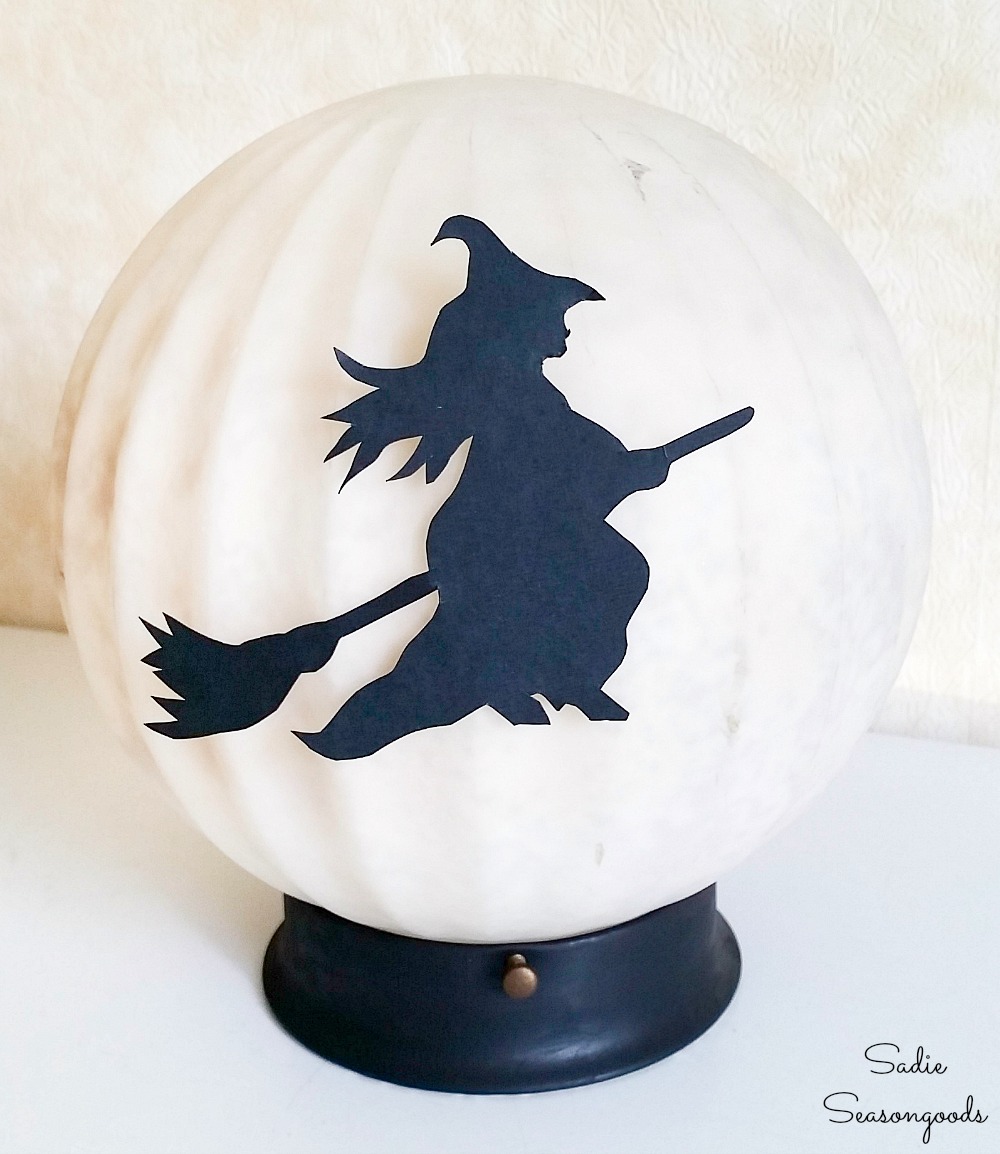 Why tape? So that I could remove her easily and store her safe and flat for the remainder of the year!
Ready to see what my Halloween moon looks like at night? I used a jumbo amber LED tea light (from Party City) that I turned on and placed on the base.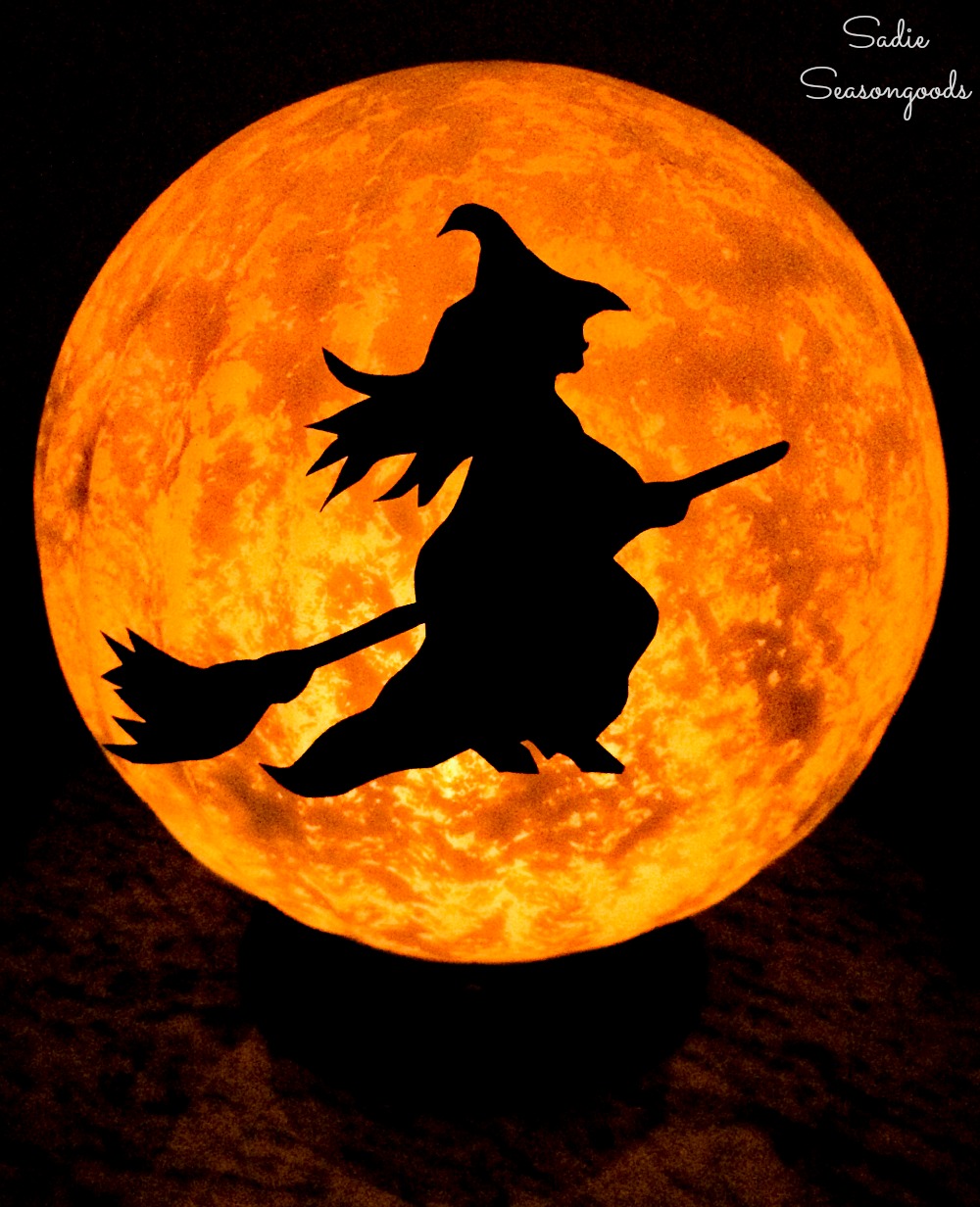 Isn't it seriously awesome?? And so easy to make!
Ok, I'll stop squealing with glee…for now…But I am SO looking forward to having this in the window on Halloween night.
AND I'm so excited to announce that my first book is now available! If you love working with flannel or fabric crafts in general (sewing and non-sewing), then you will LOVE "Crafting with Flannel"!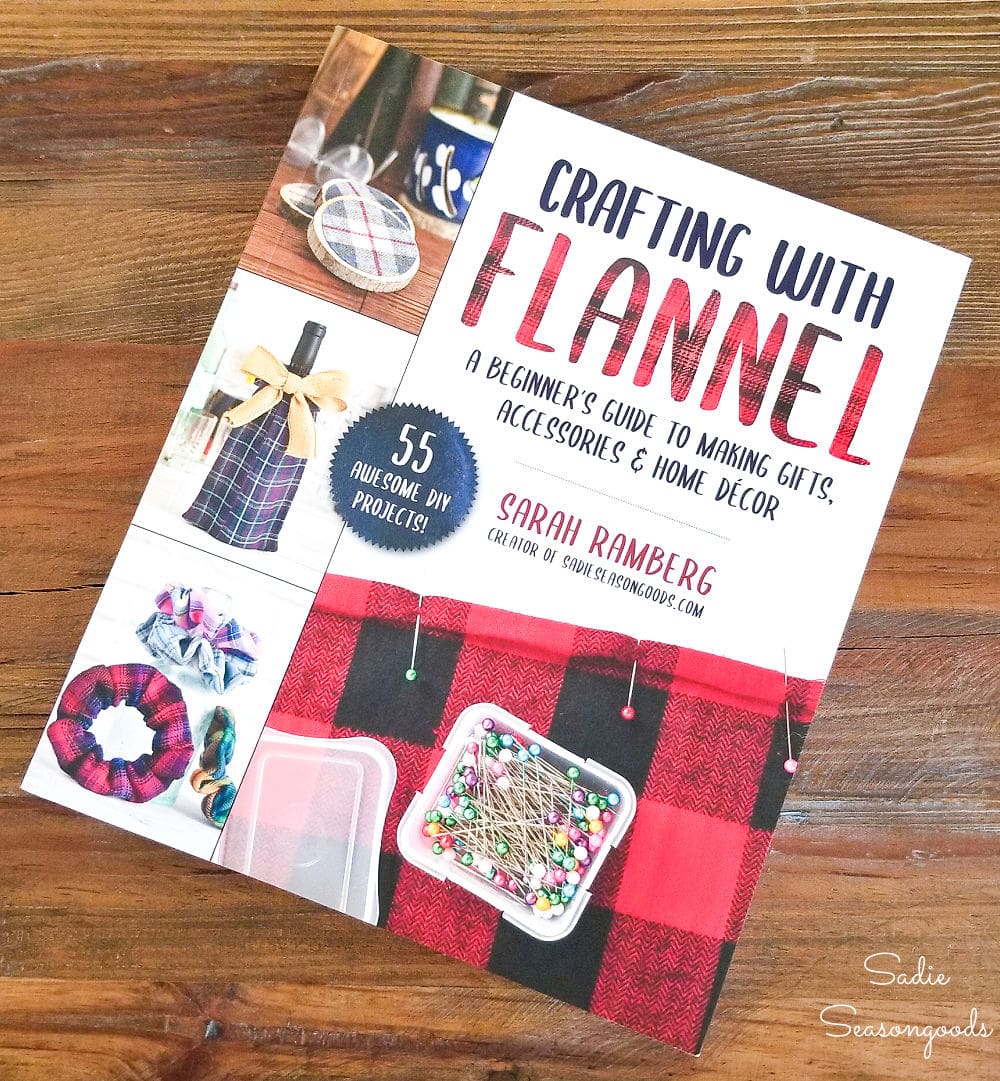 And if you enjoyed this upcycling idea for indoor Halloween decorations, then you'll love how I gave these plastic pumpkins a rusty finish!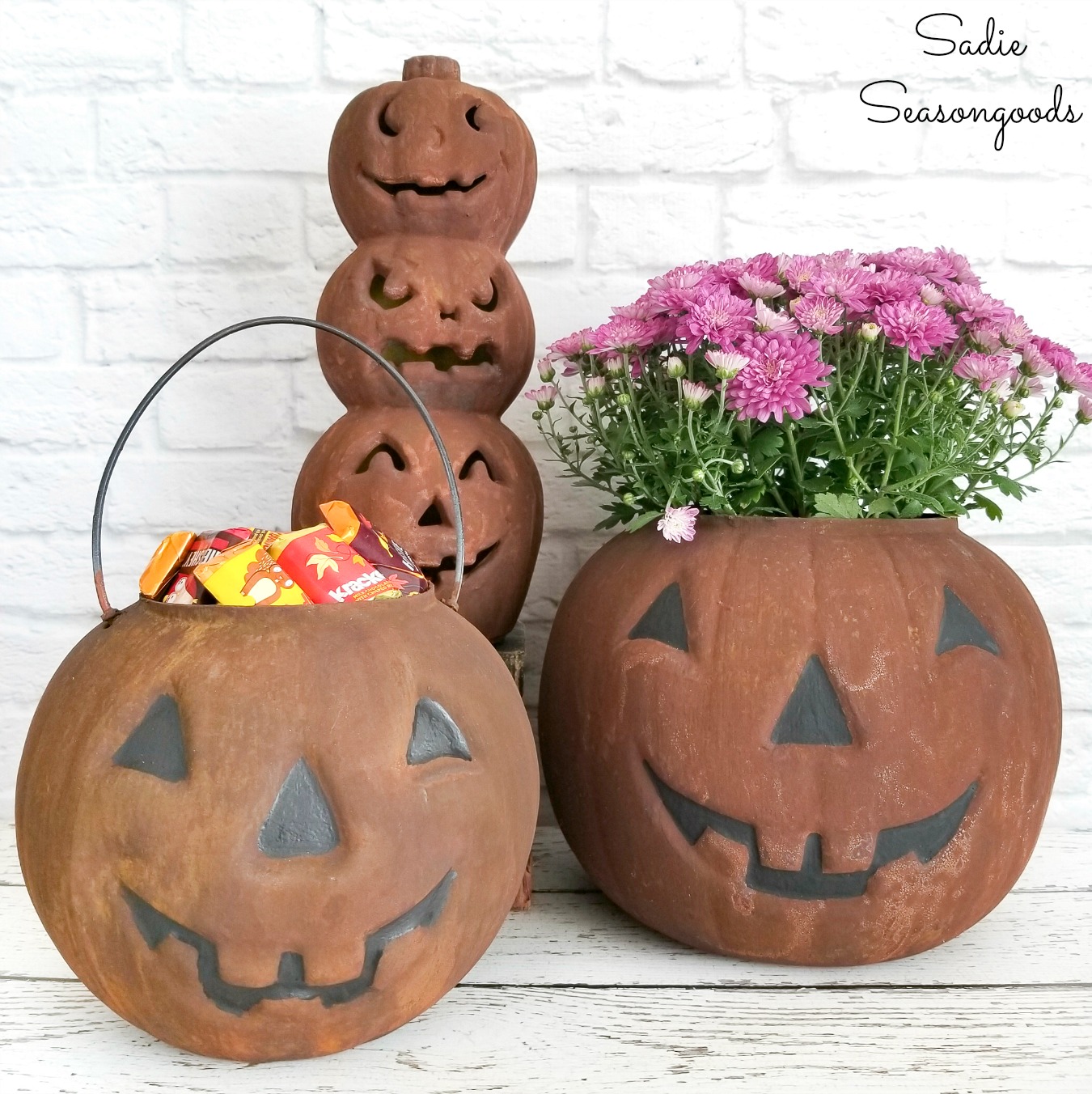 Craft on!
S
Want to be notified when I publish my next upcycling project tutorial?
Subscribe to Blog via Email
Join me on Social Media:

PIN ME!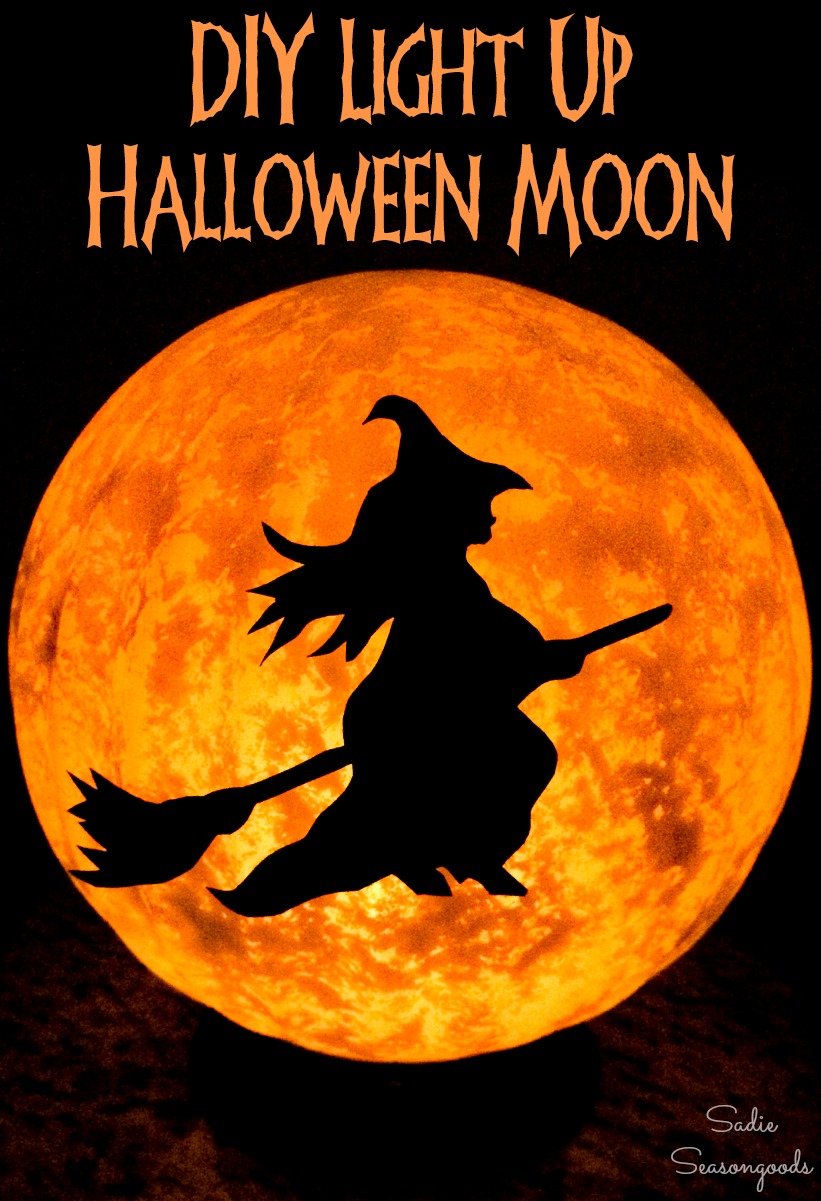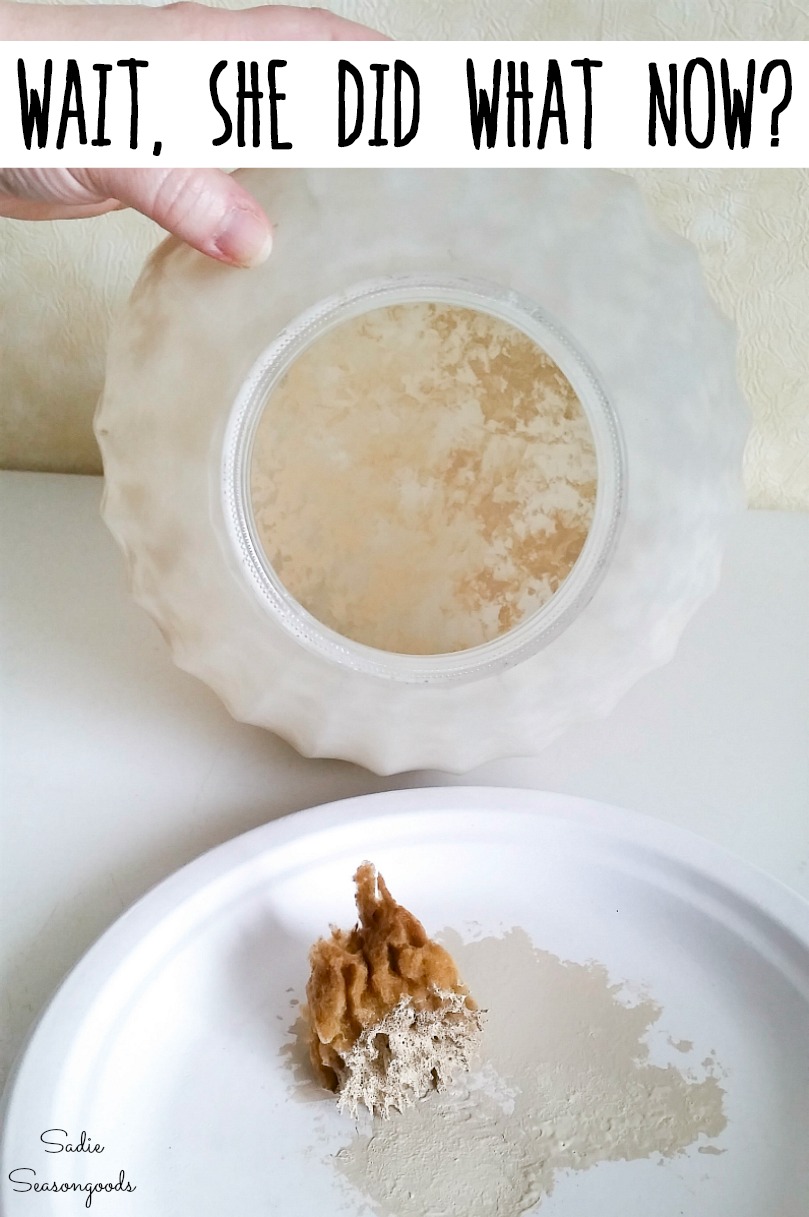 Sarah Ramberg is the owner of Sadie Seasongoods, a website that celebrates all things secondhand. From upcycling ideas and thrifted decor to vintage-centric travel itineraries, Sadie Seasongoods is a one-stop shop for anyone who loves thrifting and approachable repurposing ideas. Sarah is also the author of "Crafting with Flannel" and has been featured in numerous media outlets and magazines.