I didn't set out to make a wooden pendant necklace when I lopped the heads off of some old tennis rackets for my Christmas cross stitch project. But, crafting kismet took over right from the start. Here, allow me to explain and show you what I mean.

It all started when an acquaintance of mine helped me slice some vintage tennis rackets in half, separating the head from the handle.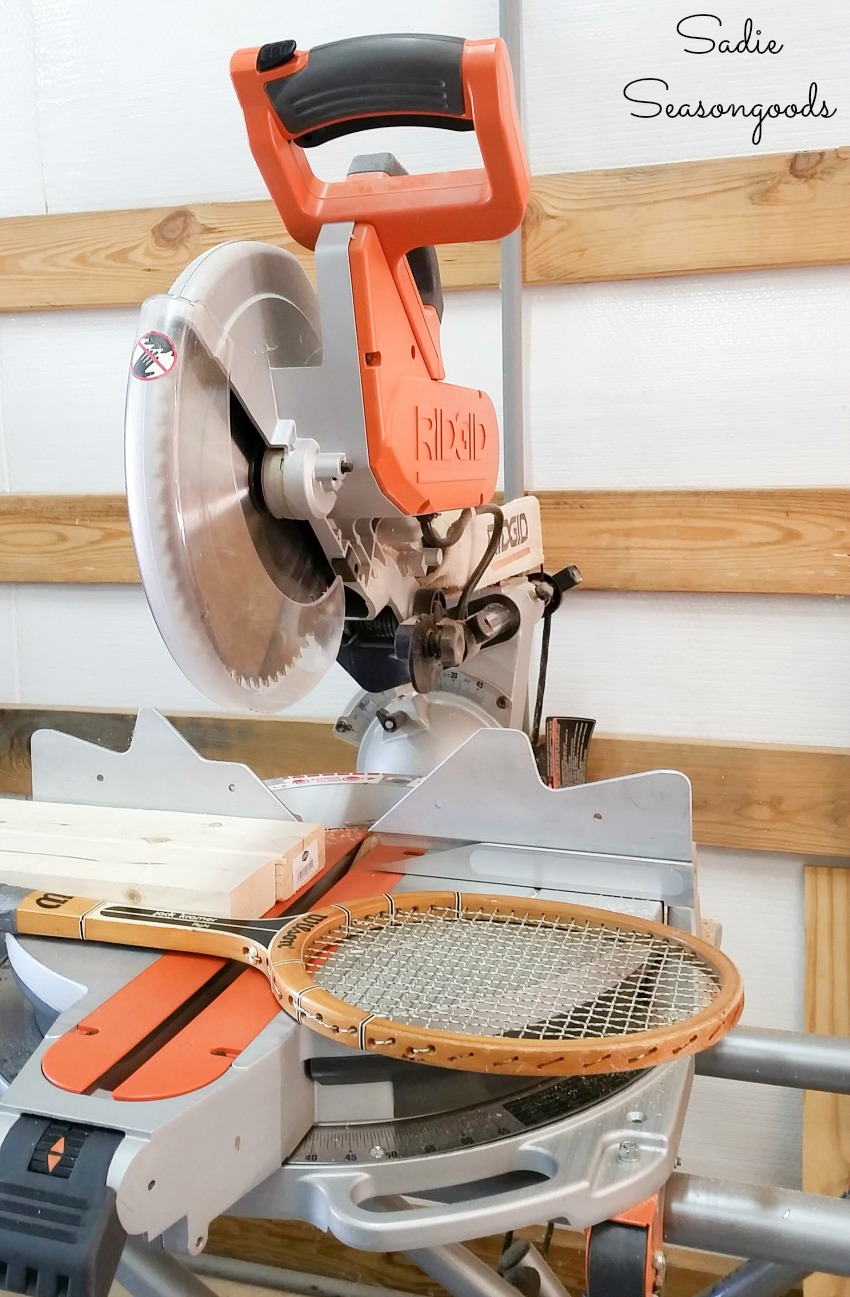 I *thought* all I wanted were the tennis racket heads for this Christmas cross stitch project.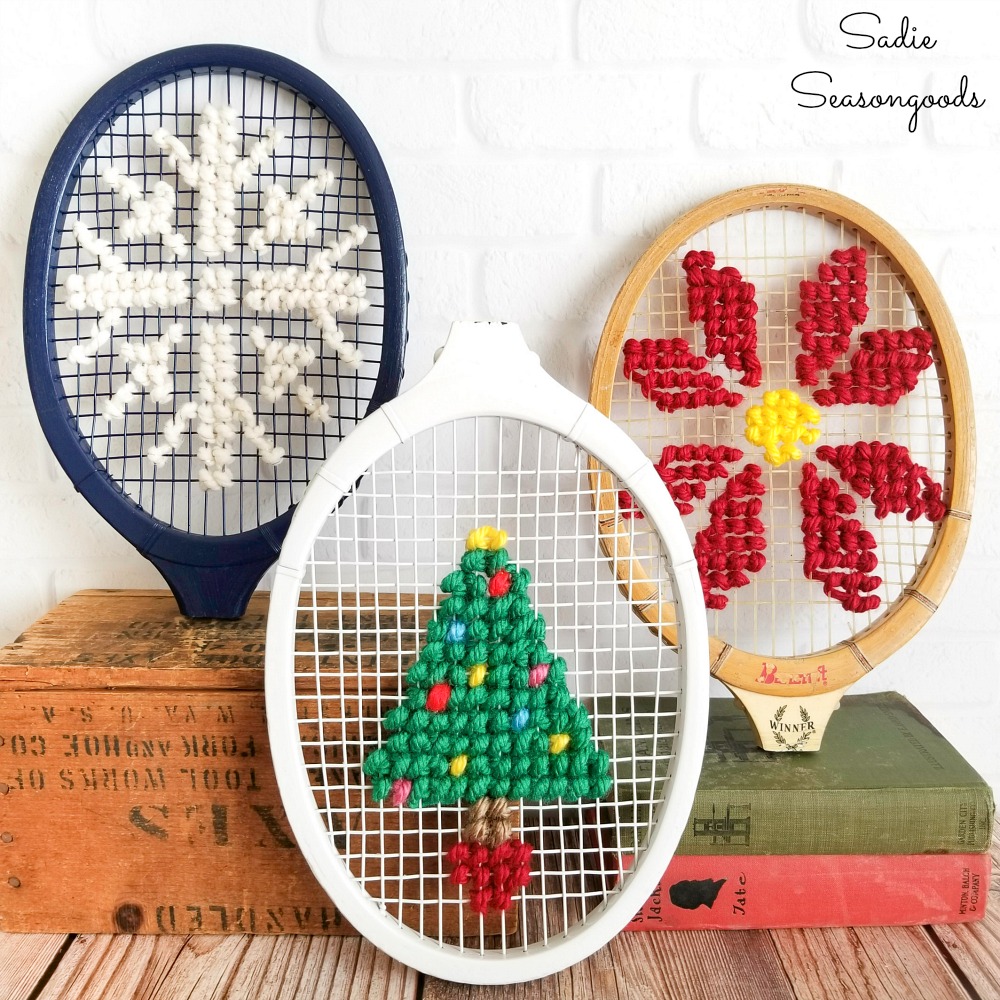 And I assumed that the handles of the vintage tennis rackets would be discarded. Or at least hoarded until a fresh upcycling idea came to mind.
But as it turned out, there was something else to be discovered.
This post contains affiliate links for your crafting convenience. As an Amazon Affiliate, I earn from qualifying purchases. All blue, bold, and underlined text is a clickable link, either to a product or to a related post.
Crafting with Old Tennis Rackets
Four different handles from four different tennis rackets. They couldn't be more plain and uninspiring if they tried, right?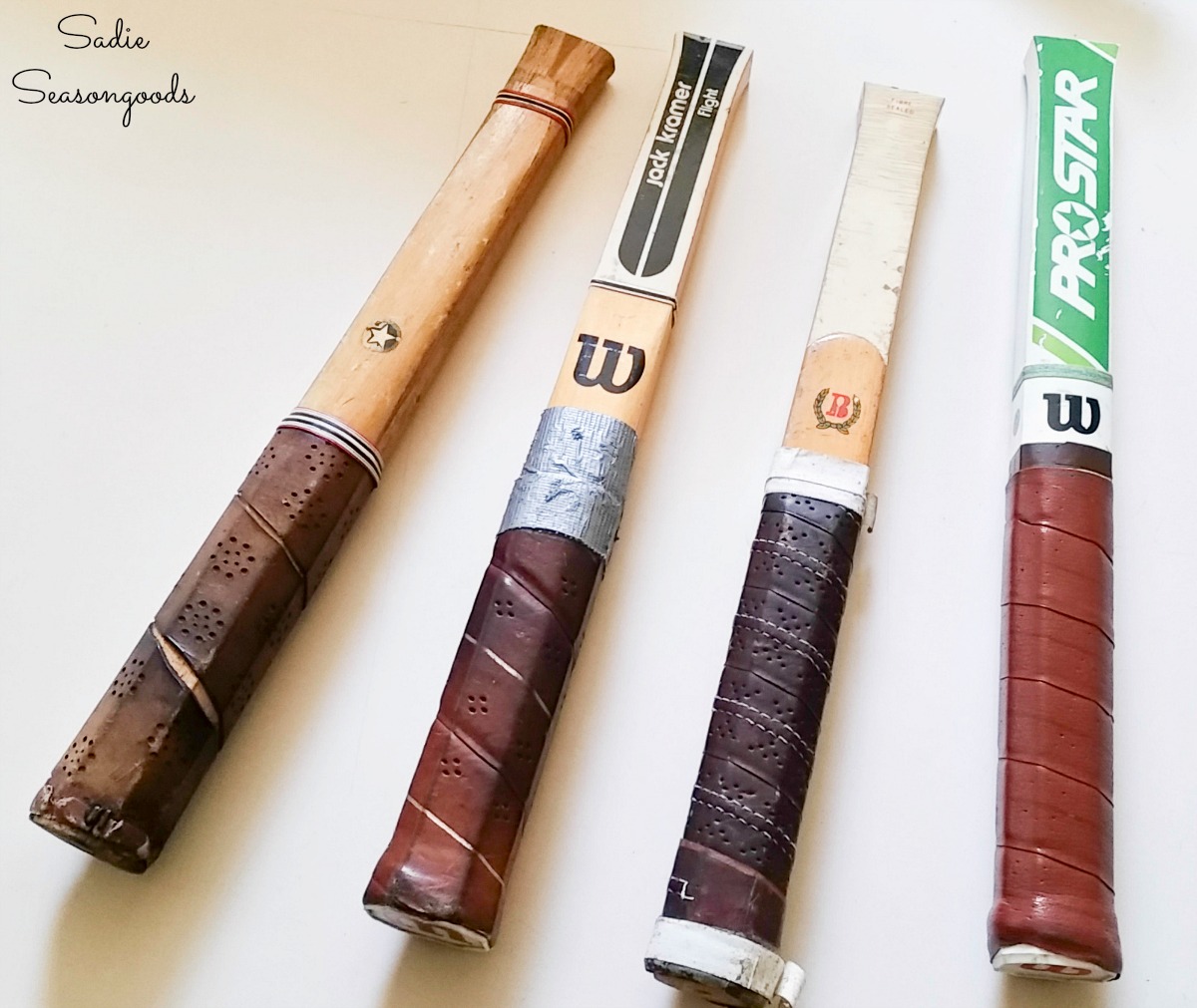 WRONG!
The insides of each handle revealed striated, intricate patterns of layered wood. Inevitably, this was done on purpose to build a strong, hard-to-break or bend handle.
But, they reminded me of those gorgeous cutting boards and clipboards you see at artisan shows, the ones striped with different wood and are seamlessly put together.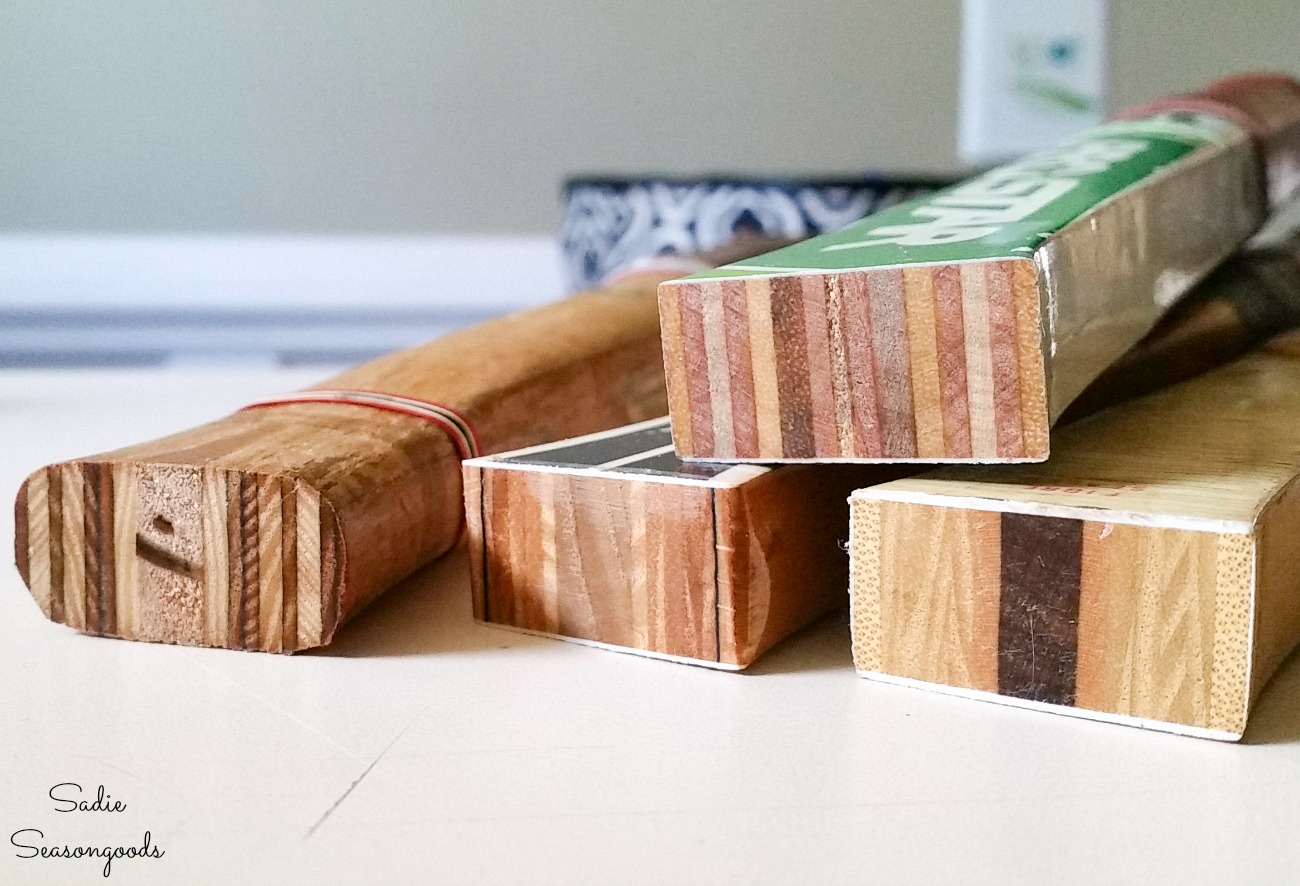 That's when I realized that the handles were definitely NOT to be discarded, and that we could do something with them. Something that would showcase their interior.
In a word: Jewelry. Specifically, wooden necklace pendants! So, I headed back to the miter saw.
First, I sliced off small segments from each vintage tennis racket. Each one was approximately ¼" to ⅜" thick.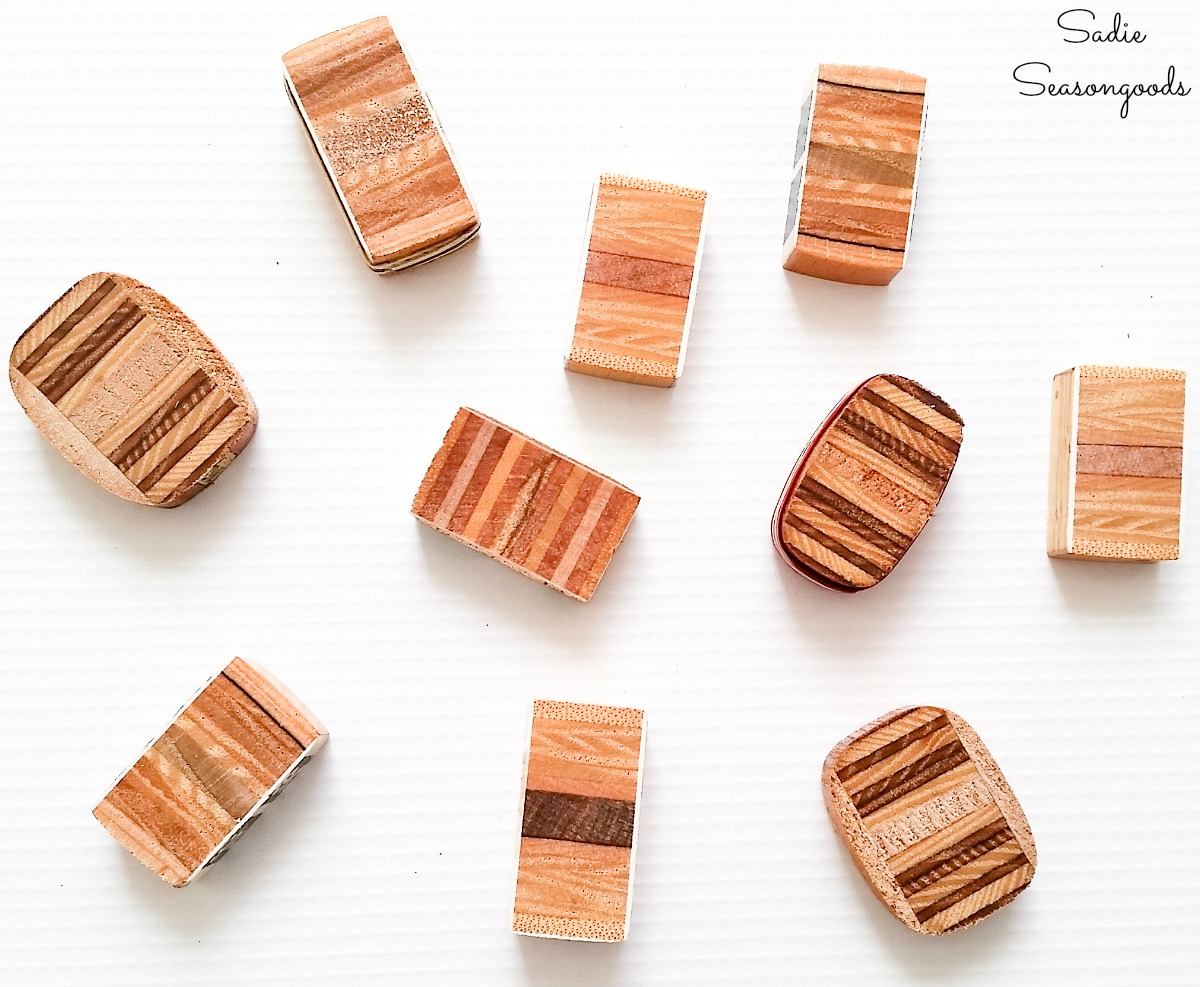 These would make LOVELY wooden pendant necklaces. Perfect for unisex necklaces or DIY boho jewelry.
Next, I gave each wooden pendant a little sanding and applied wood conditioning oil (this was my favorite). The wood conditioner breathed new life into the dry wood from the vintage tennis rackets.
Then, I used a pin vise (a little hand drill; like this one here) to "drill" a tiny hole into the top of each wooden pendant. From there, I inserted a dainty eye screw.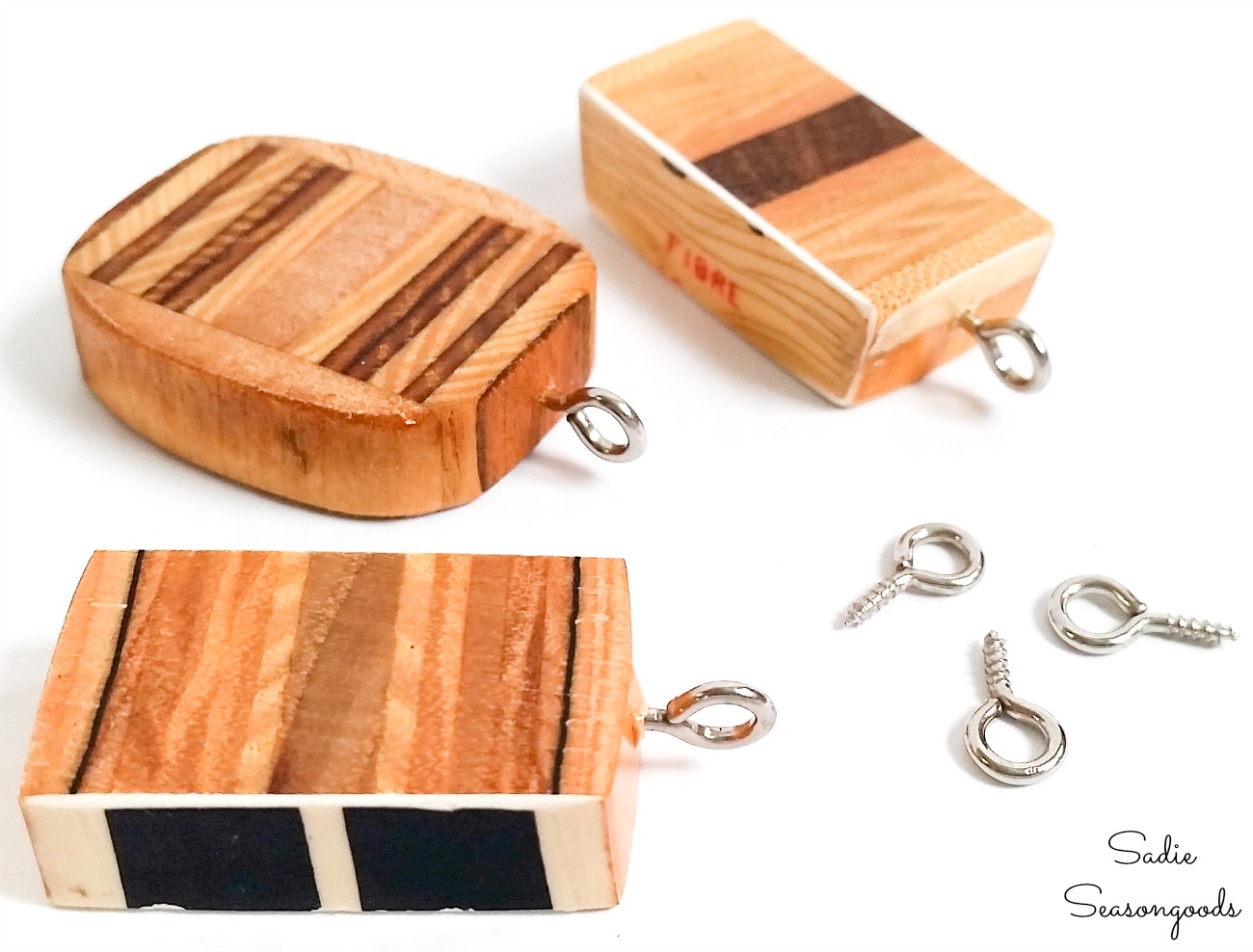 All that was left was to add a chain of some sort and my wooden pendant necklace would be done!
Wooden Pendant Necklace from Old Tennis Rackets
I mean, seriously. Even if wooden pendants aren't your style of jewelry, isn't it amazing that this came from a vintage tennis racket?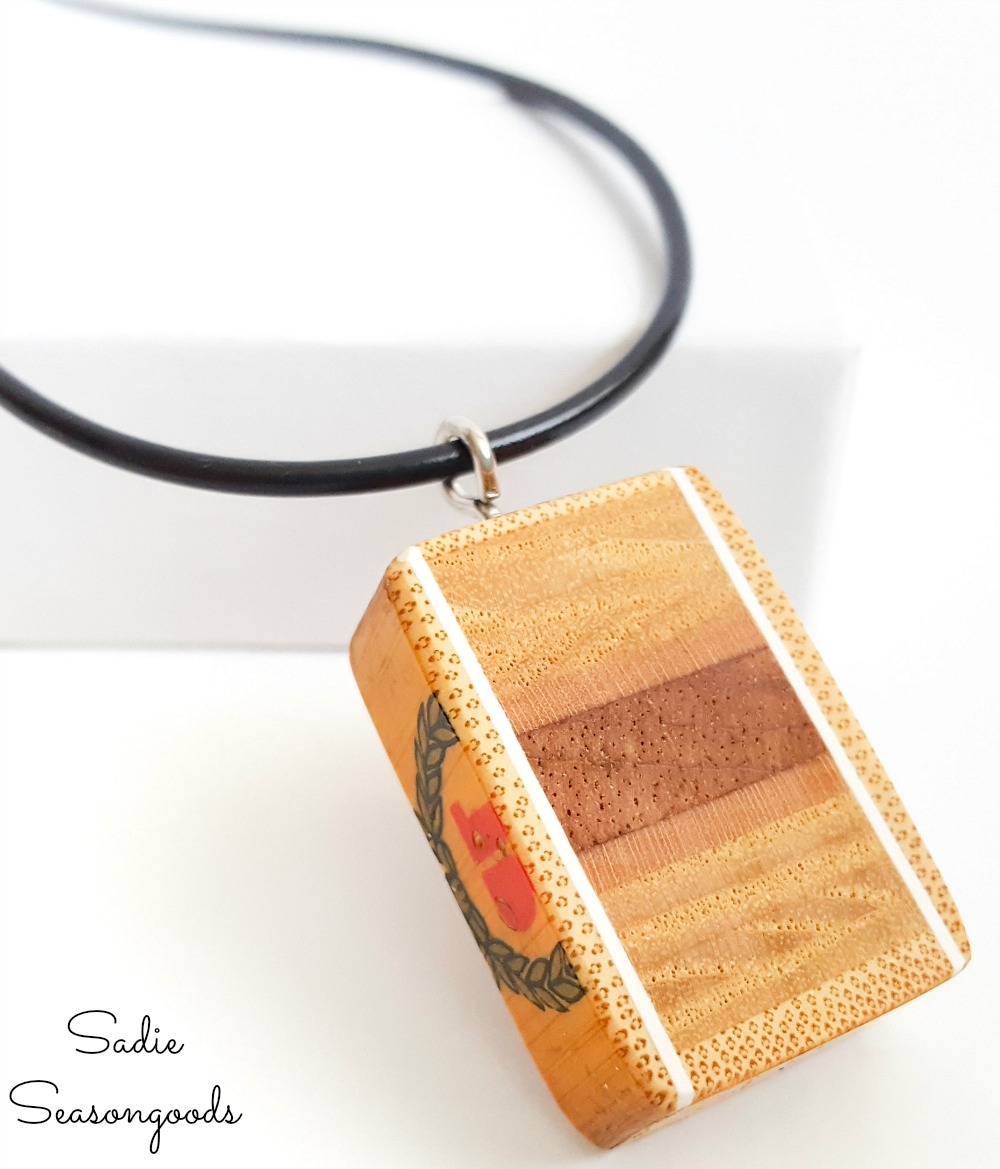 100% wild, 100% true. Their awesomeness is…hard to handle… if I do say so myself.
For several years, I made many of these wooden pendant necklaces for my (now closed) Etsy shop.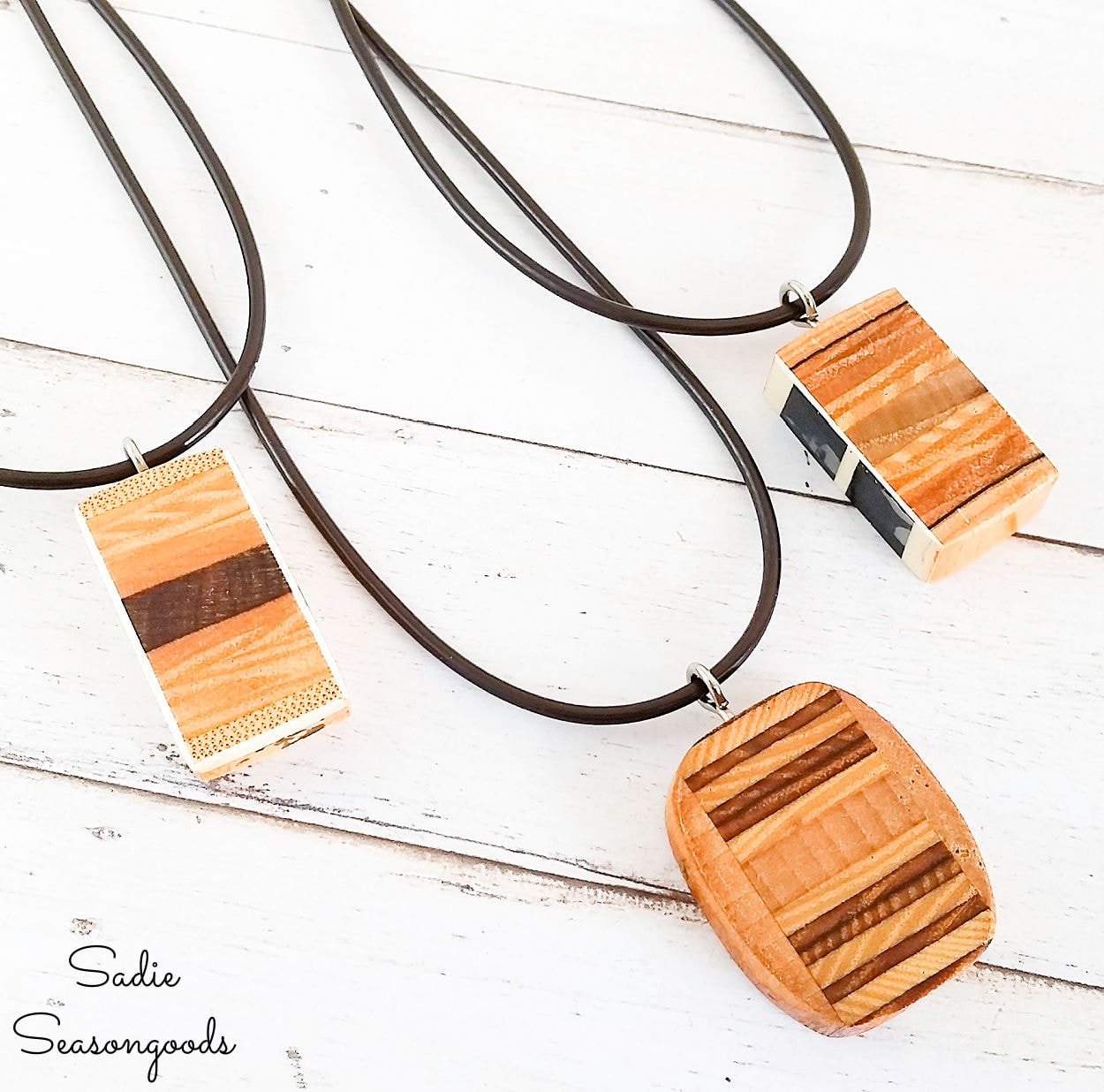 Either way, discovery about the inside of the handle from a vintage tennis racket is proof that you just never know where the upcycling road will lead you!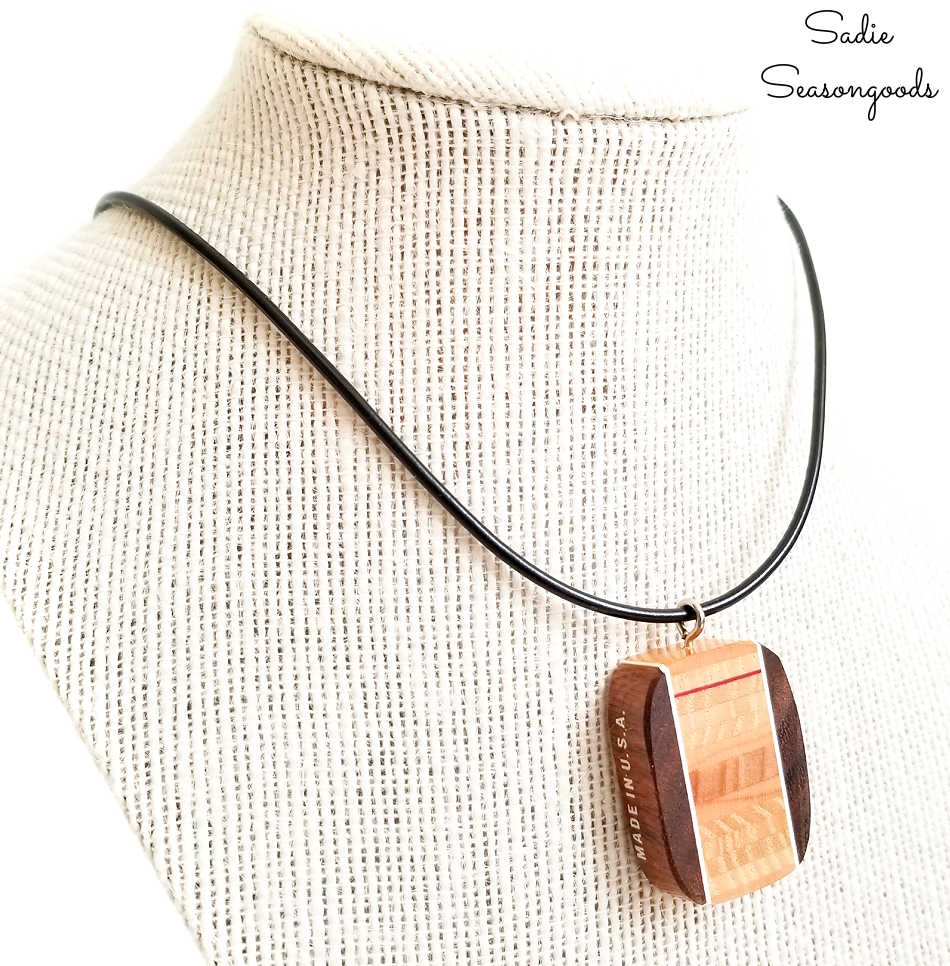 If you enjoyed this upcycling idea for DIY jewelry from unexpected craft supplies, then you may also be interested in this idea for coin jewelry!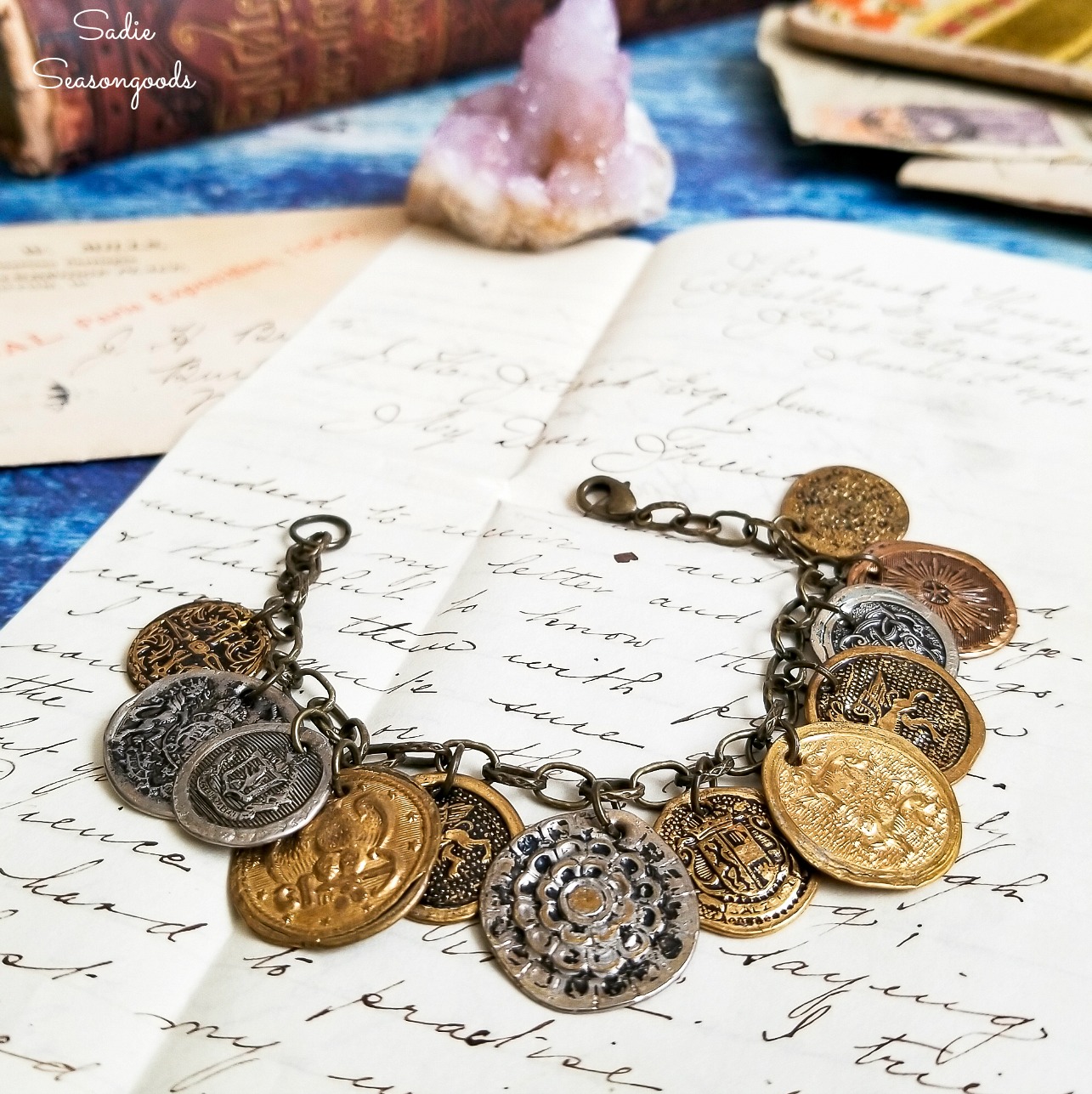 And if you're looking for more upcycled jewelry project ideas, please check out this collection here!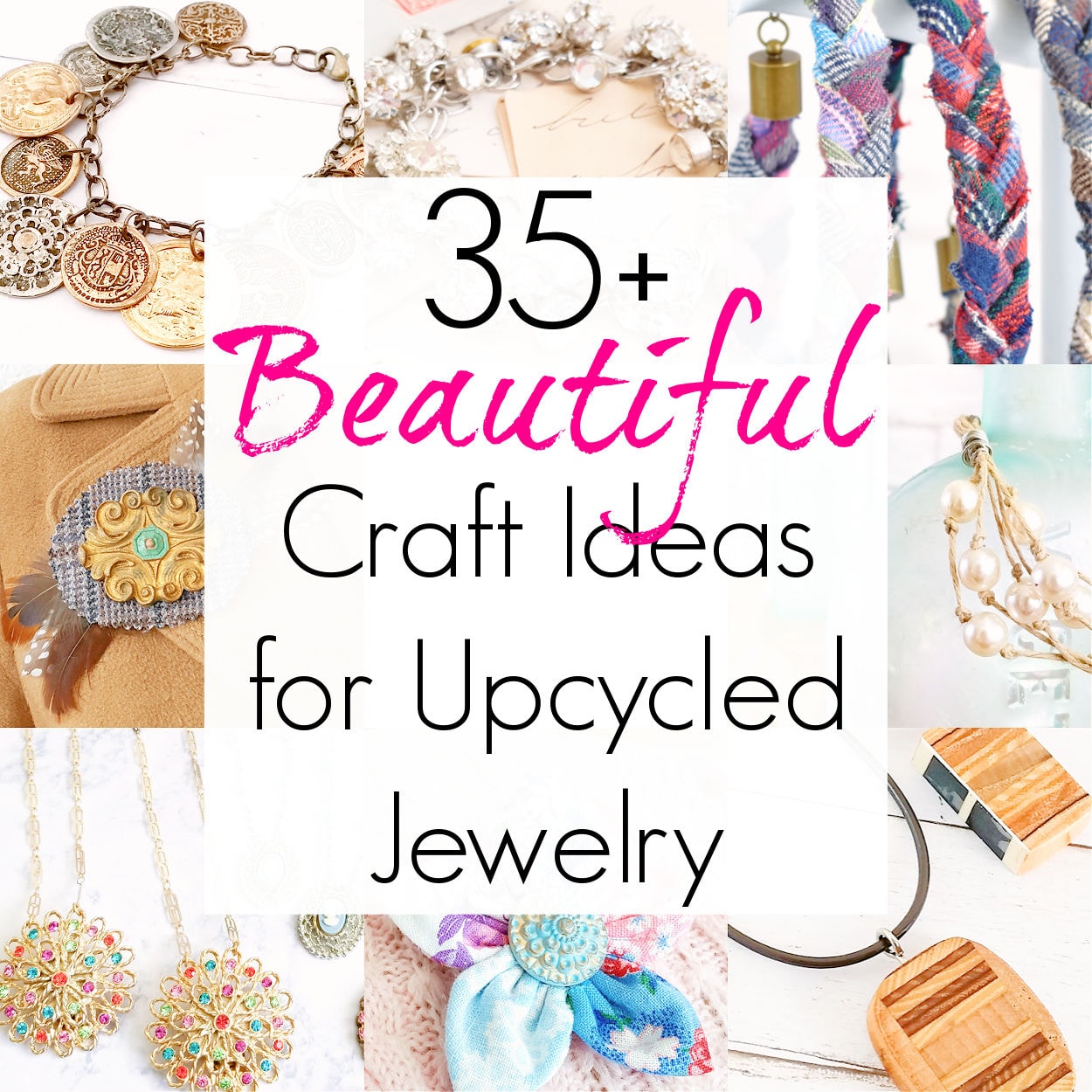 Craft on!
S
Want to be notified when I publish my next upcycling project tutorial?
Subscribe to Blog via Email
Join me on Social Media:



PIN ME!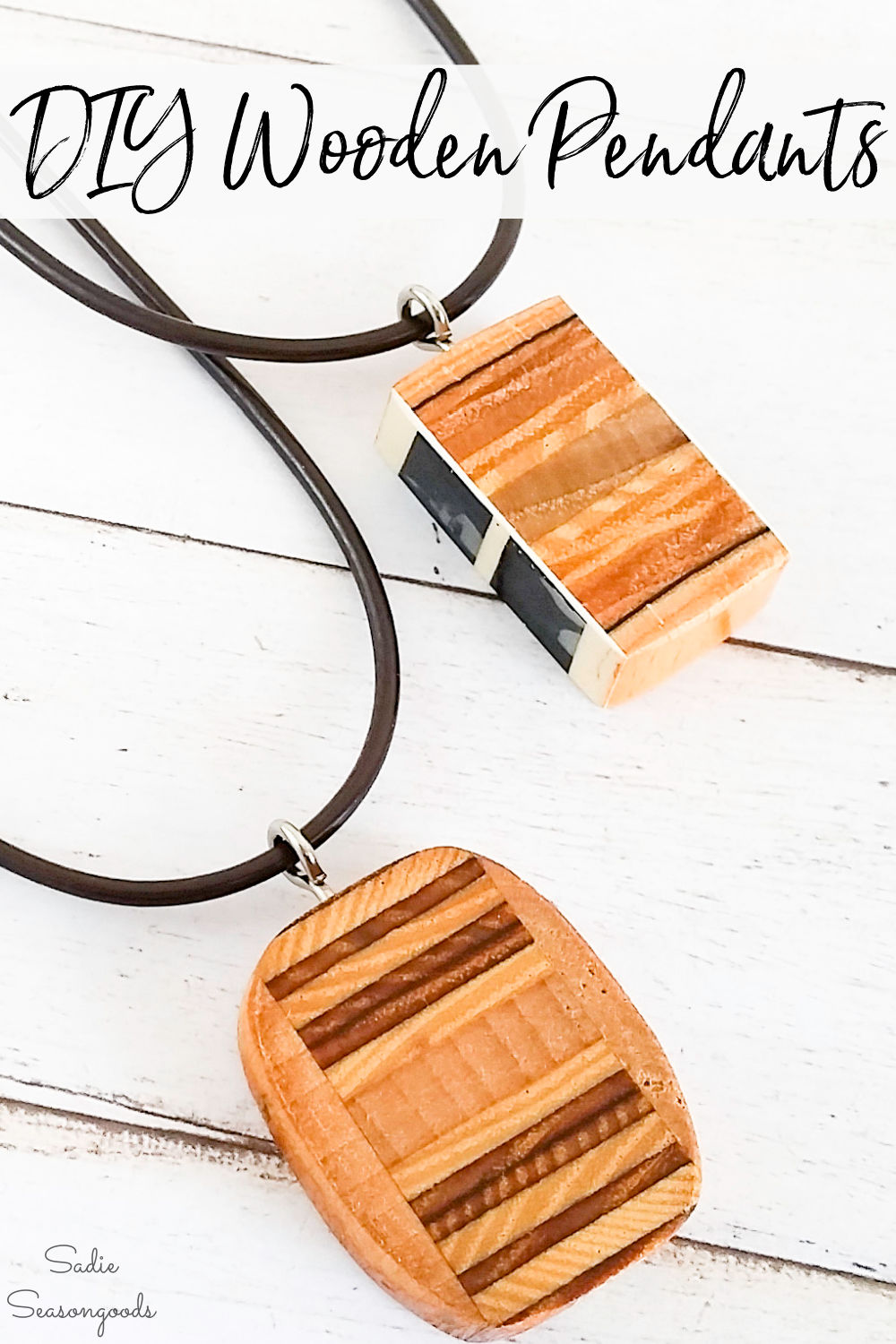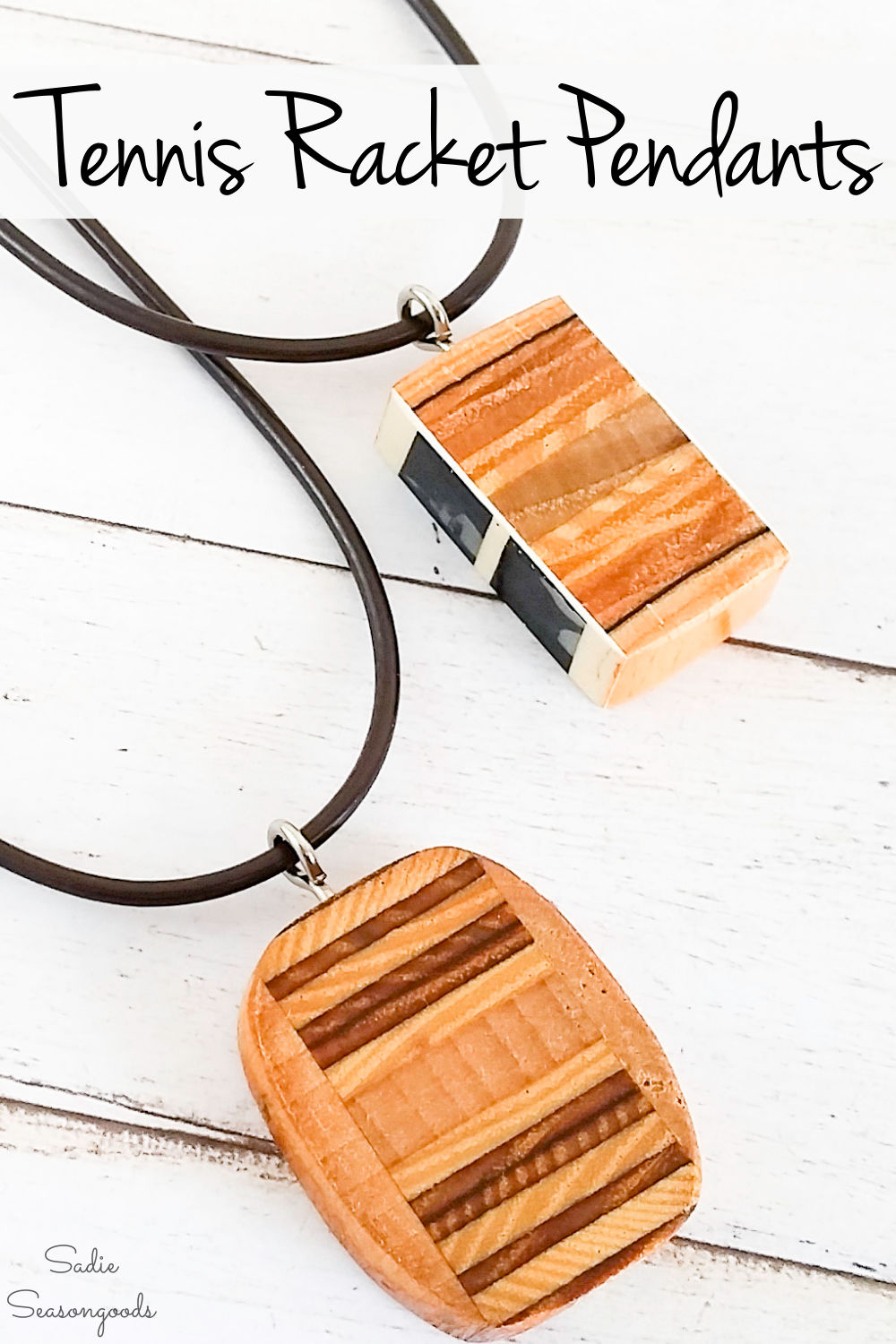 Sarah Ramberg is the owner of Sadie Seasongoods, a website that celebrates all things secondhand. From upcycling ideas and thrifted decor to vintage-centric travel itineraries, Sadie Seasongoods is a one-stop shop for anyone who loves thrifting and approachable repurposing ideas. Sarah is also the author of "Crafting with Flannel" and has been featured in numerous media outlets and magazines.