A few months back, I found a clothespin bag at a local thrift store. I definitely didn't NEED it but I couldn't exactly pass it up, either. Right away, I had this vision of a unique Christmas wreath for my front door.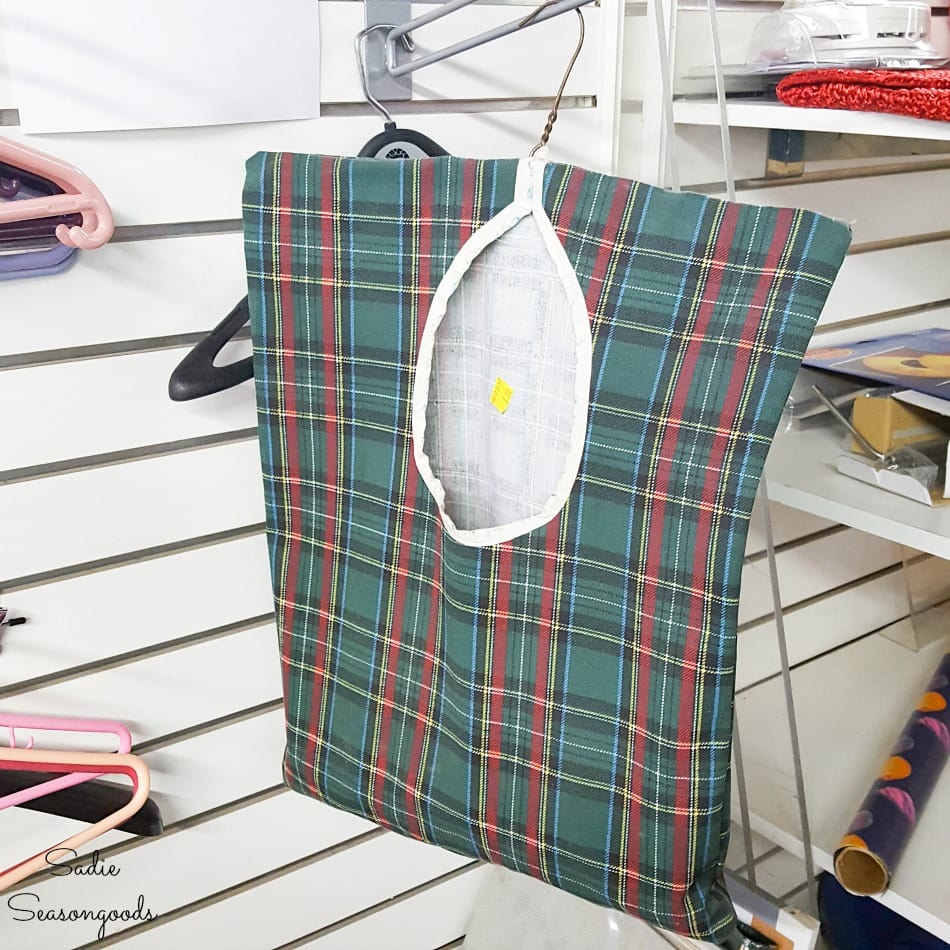 Not only was it plaid, but it was in fantastic condition. And even better, it was filled with vintage clothespins!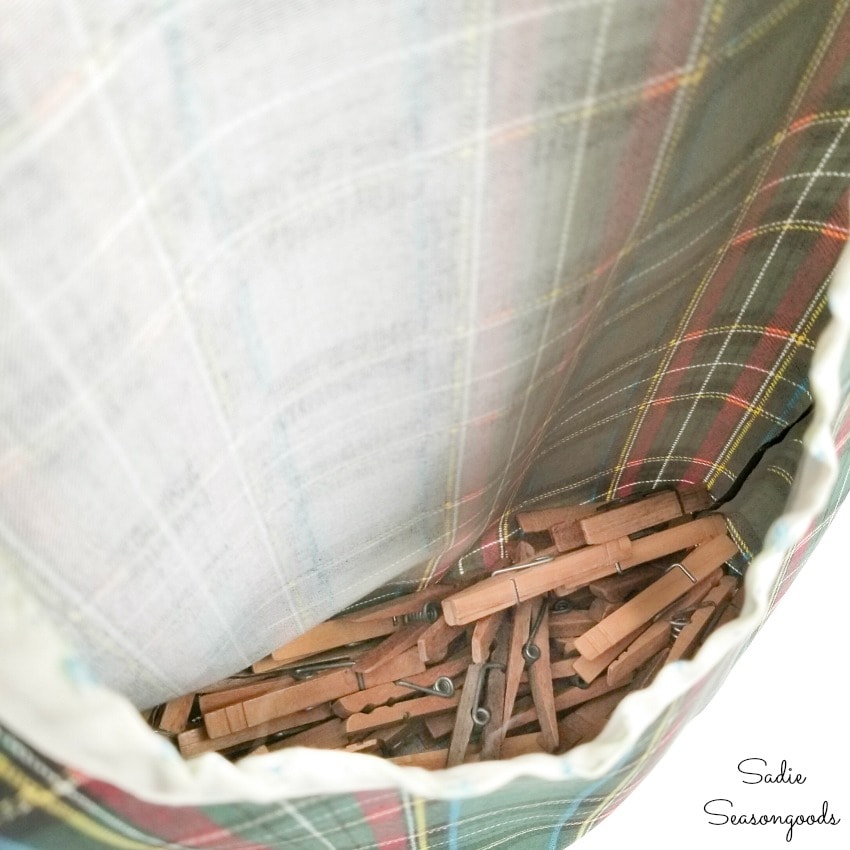 Now, is this the first time I've used plaid in my holiday door decor? No- y'all remember this flannel wreath that I made, right?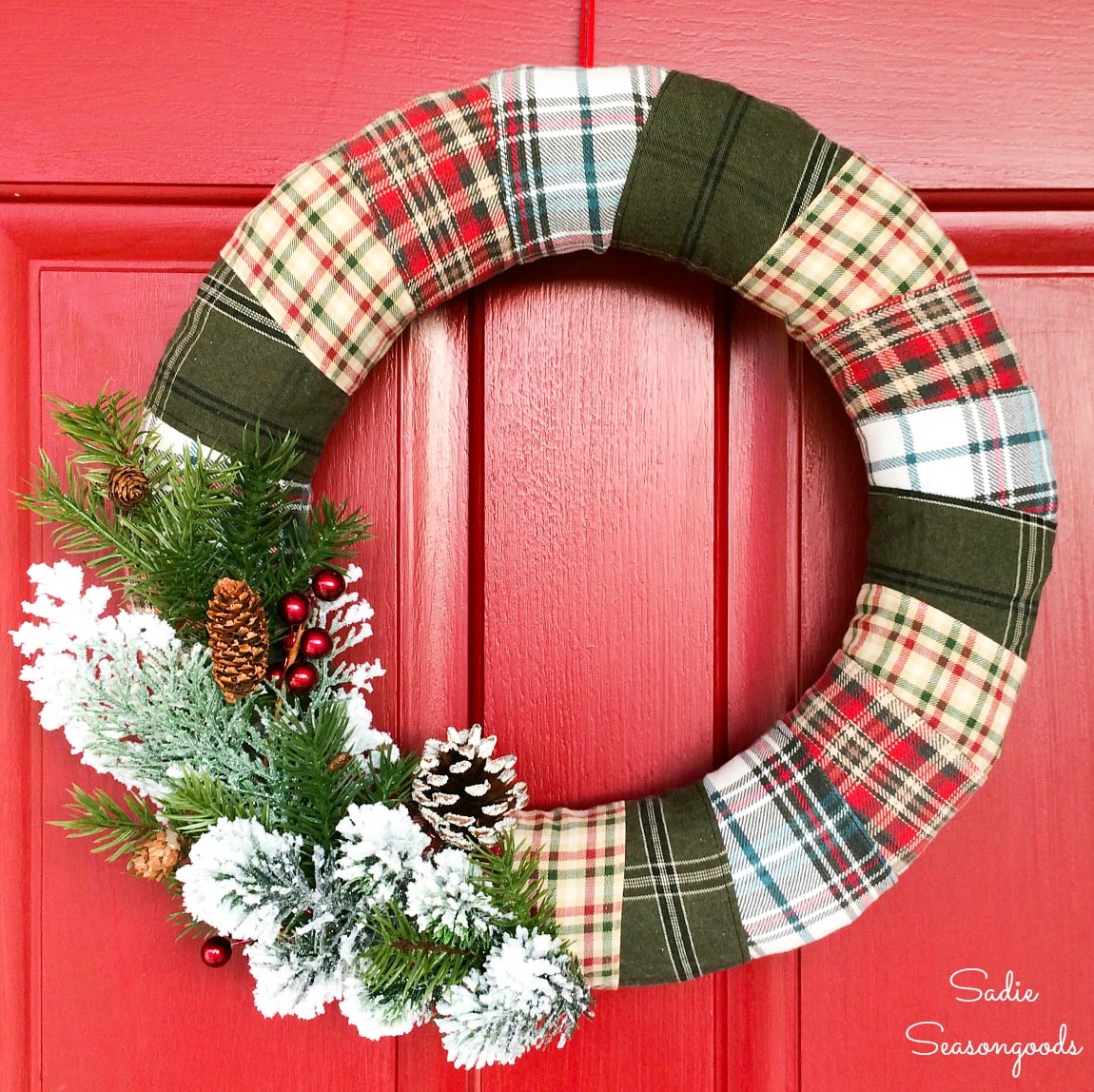 But, back to the vintage clothespin bag! It seemed destined to become a plaid Christmas wreath. And I had a fairly good feeling that I wouldn't need to do anything permanent to it, either.
This post contains affiliate links for your crafting convenience. As an Amazon Affiliate, I earn from qualifying purchases. All blue, bold, and underlined text is a clickable link, either to a product or to a related post.
Transforming a Clothespin Bag into a Rustic Christmas Wreath
All I planned to do was cover up the opening of the clothespin bag with Christmas greenery and florals.
First, I took a quick trip to Michael's and gathered some evergreen stems, as well as some artificial poinsettia.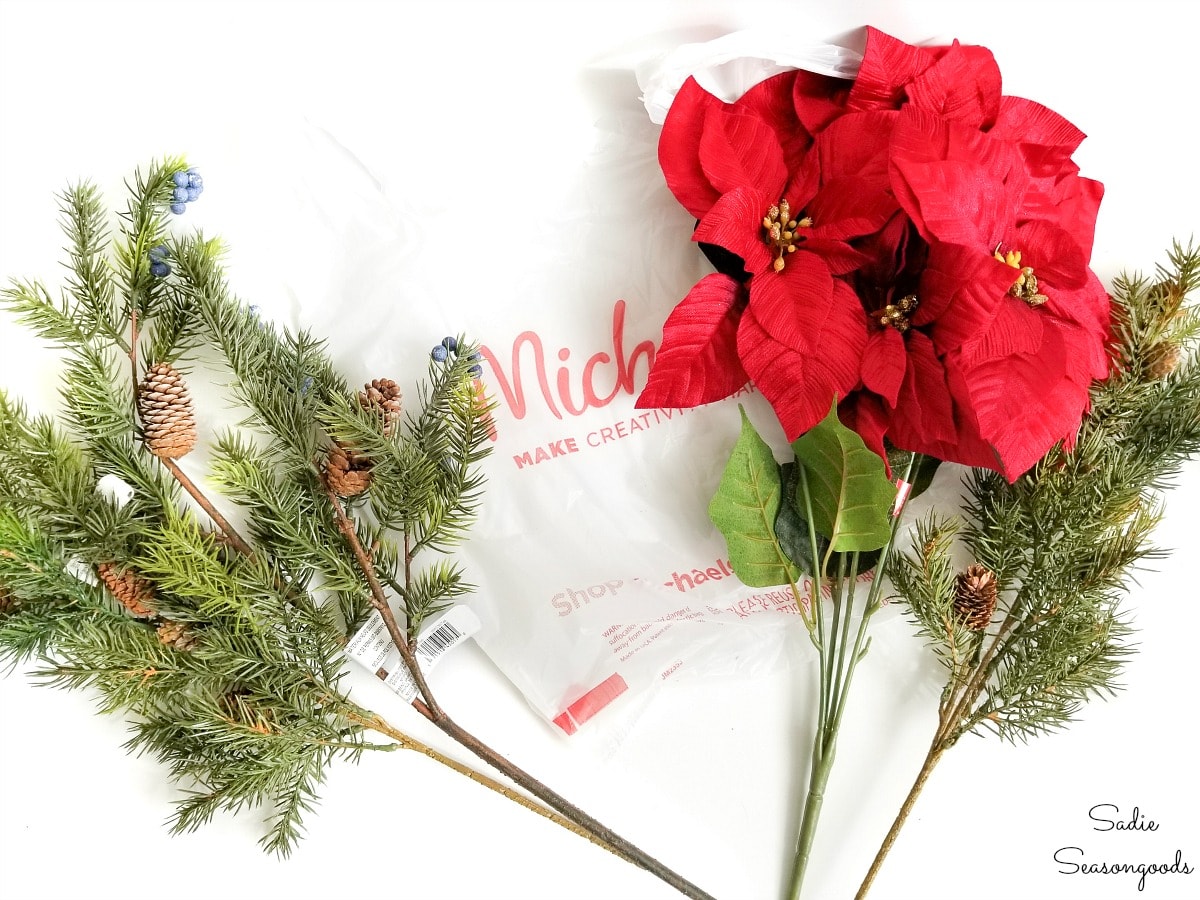 Because the clothespins gave the clothespin bag some nice weight, AND because I was a tad lazy, I simply left them in there!
But I grabbed a couple of more items to help me bring my holiday wreath to life.
I gathered some fiberfill (a little more stuffing for the clothespin bag) and wire cutters (to cut the artificial poinsettia and evergreen stems).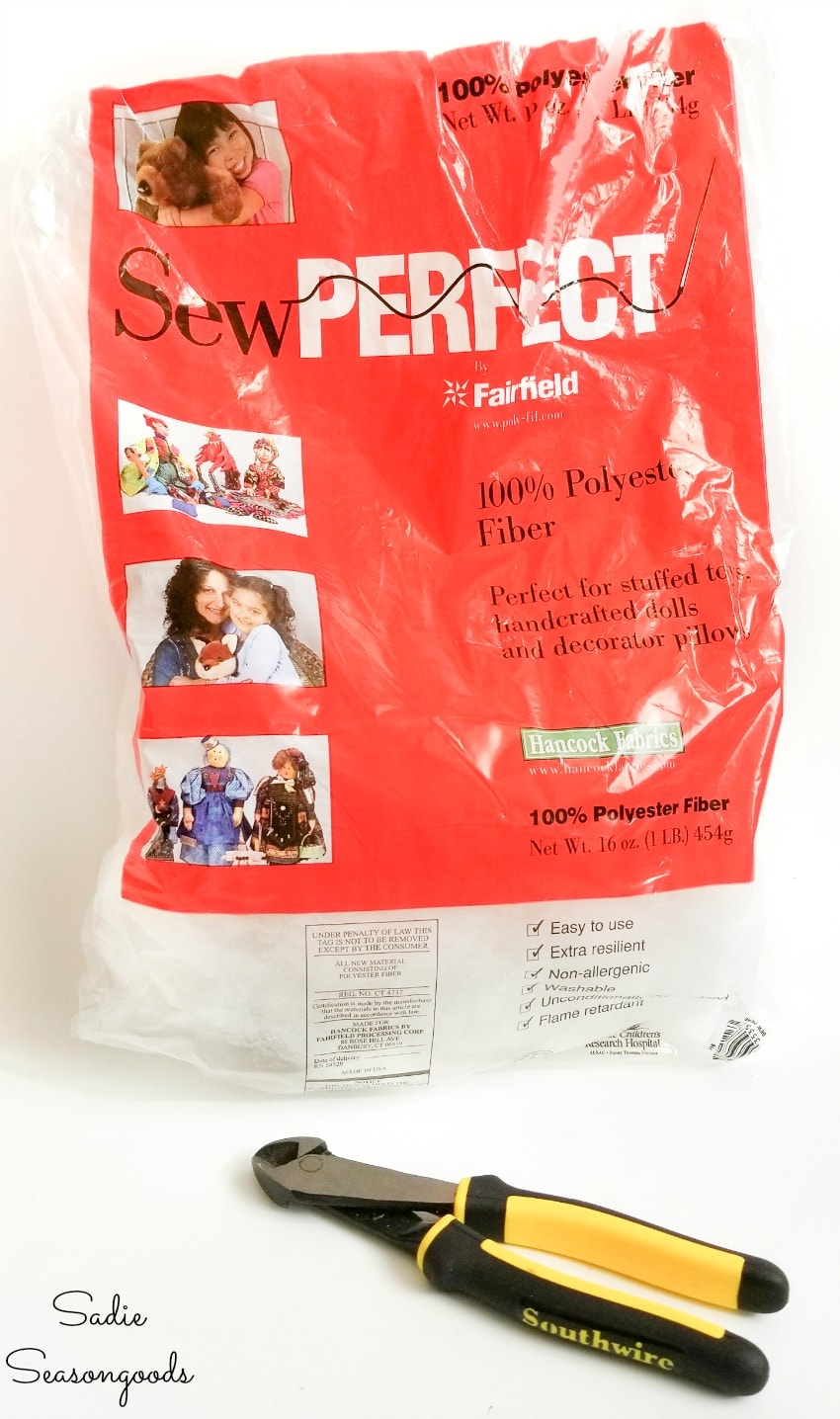 NOW, I could get to work on my unique Christmas wreath!
After filling the bag with a little fiberfill, I arranged the poinsettia and evergreen stems in the opening of the clothespin bag.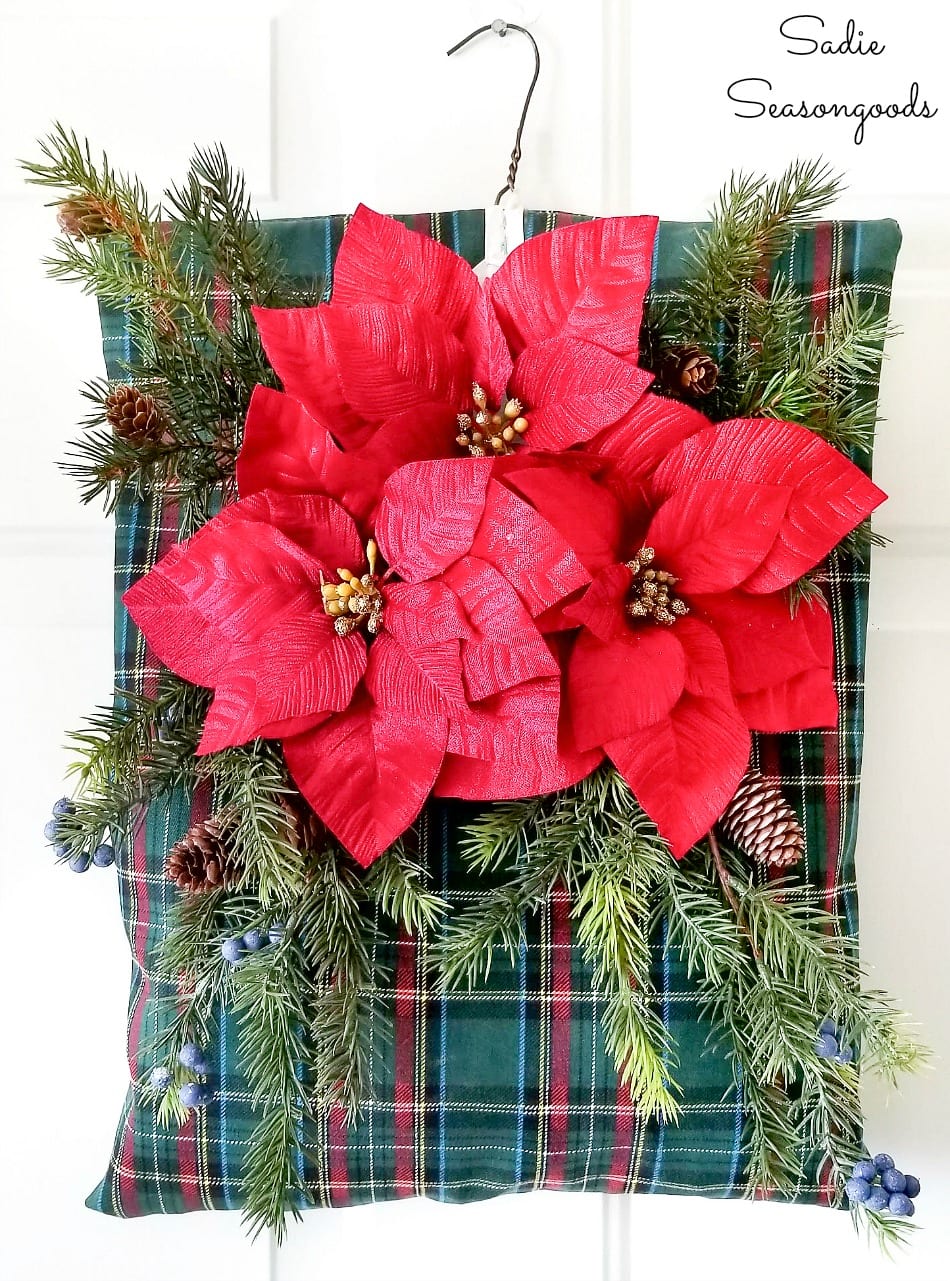 Best part? I used some of the wooden clothespins from the peg bag to clip the stems in place! Easy, handy, and temporary.
And while my unique Christmas wreath was off to a good start, it still needed something else.
So, I did some blog-style yard work! I gathered a few twigs from the yard and spray painted them gold.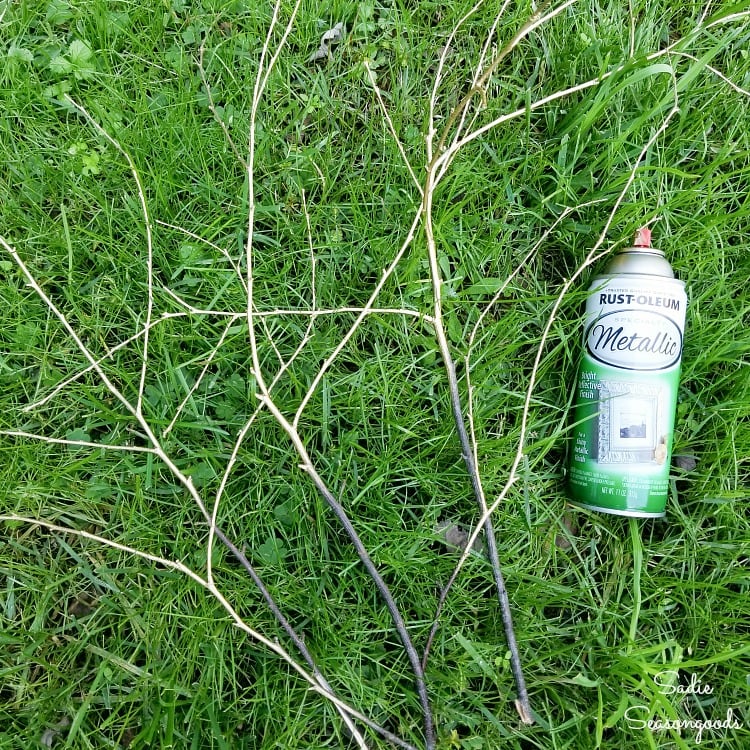 White flocked branches would have looked nice, too, but I already had gold paint in my garage.
Once they dried, I added them to the clothespin bag. They were the perfect touch of brightness and festive shine.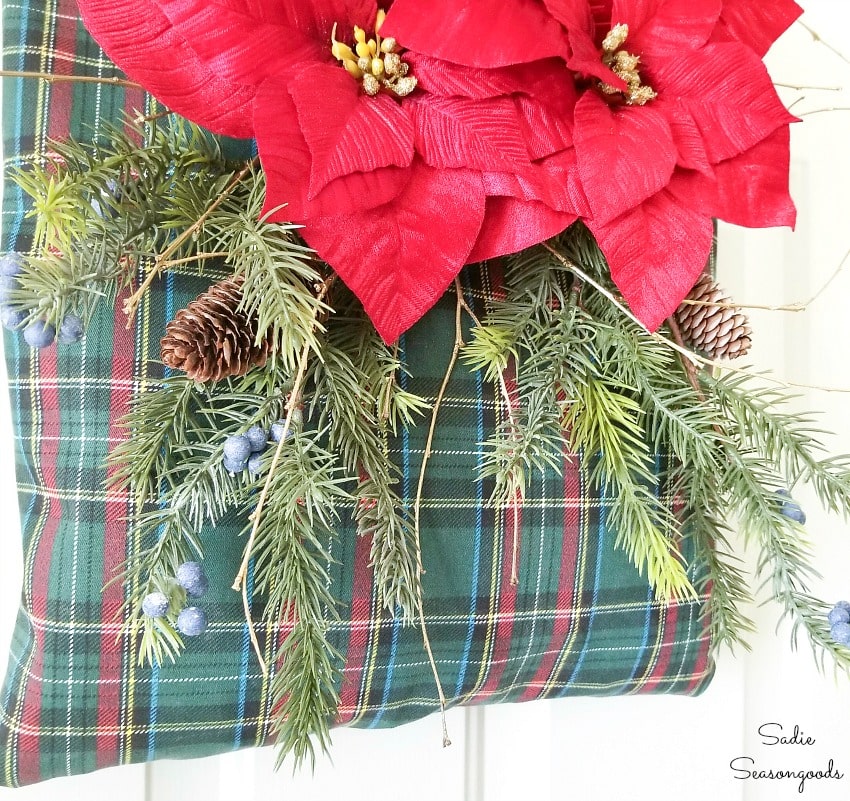 NOW my holiday wreath was really coming together!
Plaid Wreath with a Clothespin Bag
Last but not least, I added a subtle bow at the top- partially to hide the bottom of the hanger but also to finish off the entire look.
I used a gold-flecked (no glitter!) burlap ribbon and my favorite crafting shears to create a simply, but elegant, bow.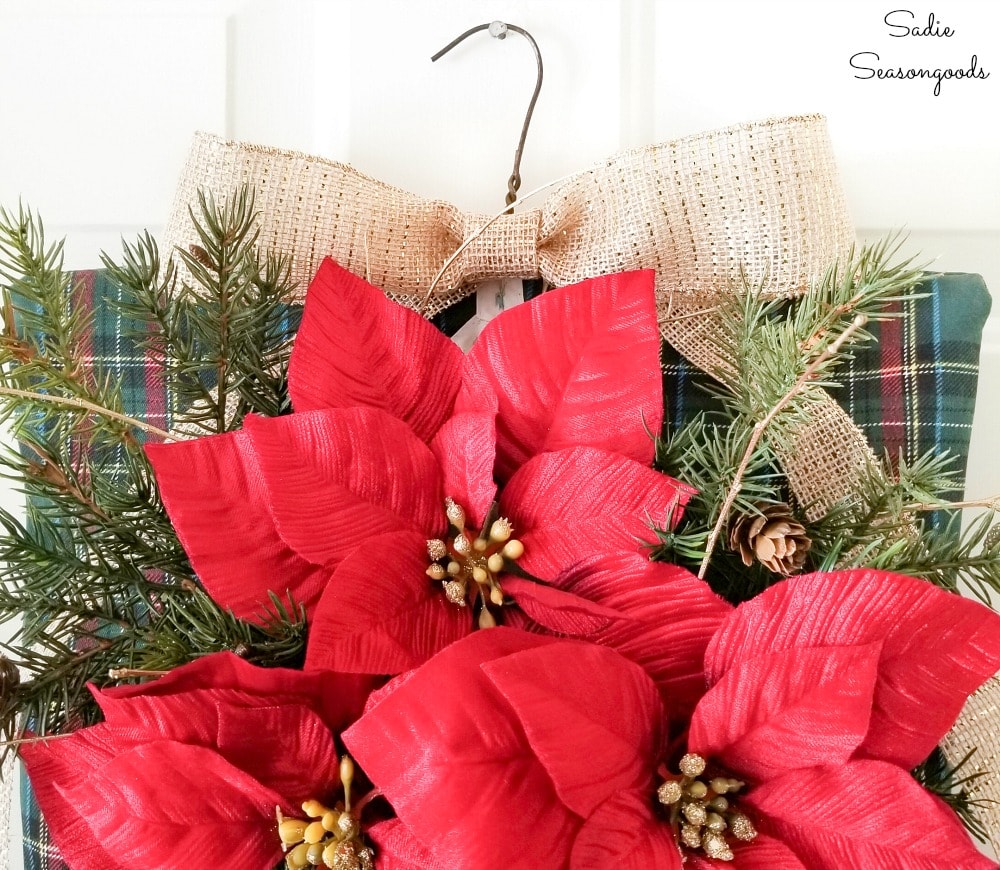 I simply threaded a short twist tie through the back of the bow and attached it to the hanger.
And that was it- my holiday wreath in a clothespin bag was done!
Who would have ever thought that a clothespin bag could become such an unexpected, but perfect version of a Christmas wreath?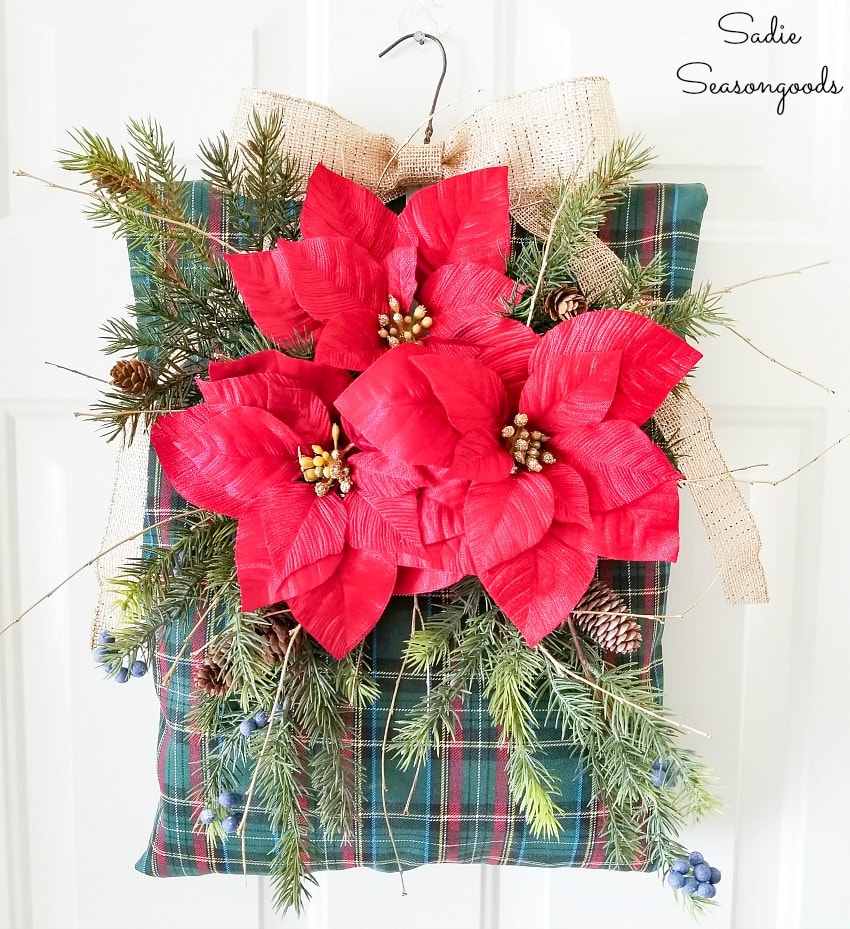 I also love that I didn't have to alter the clothespin bag at all; nothing is permanent.
Of course, I'm not sure what I'll do with a clothespin bag after the holidays. But until then, I'm just going to enjoy it as my holiday wreath and rustic Christmas decor!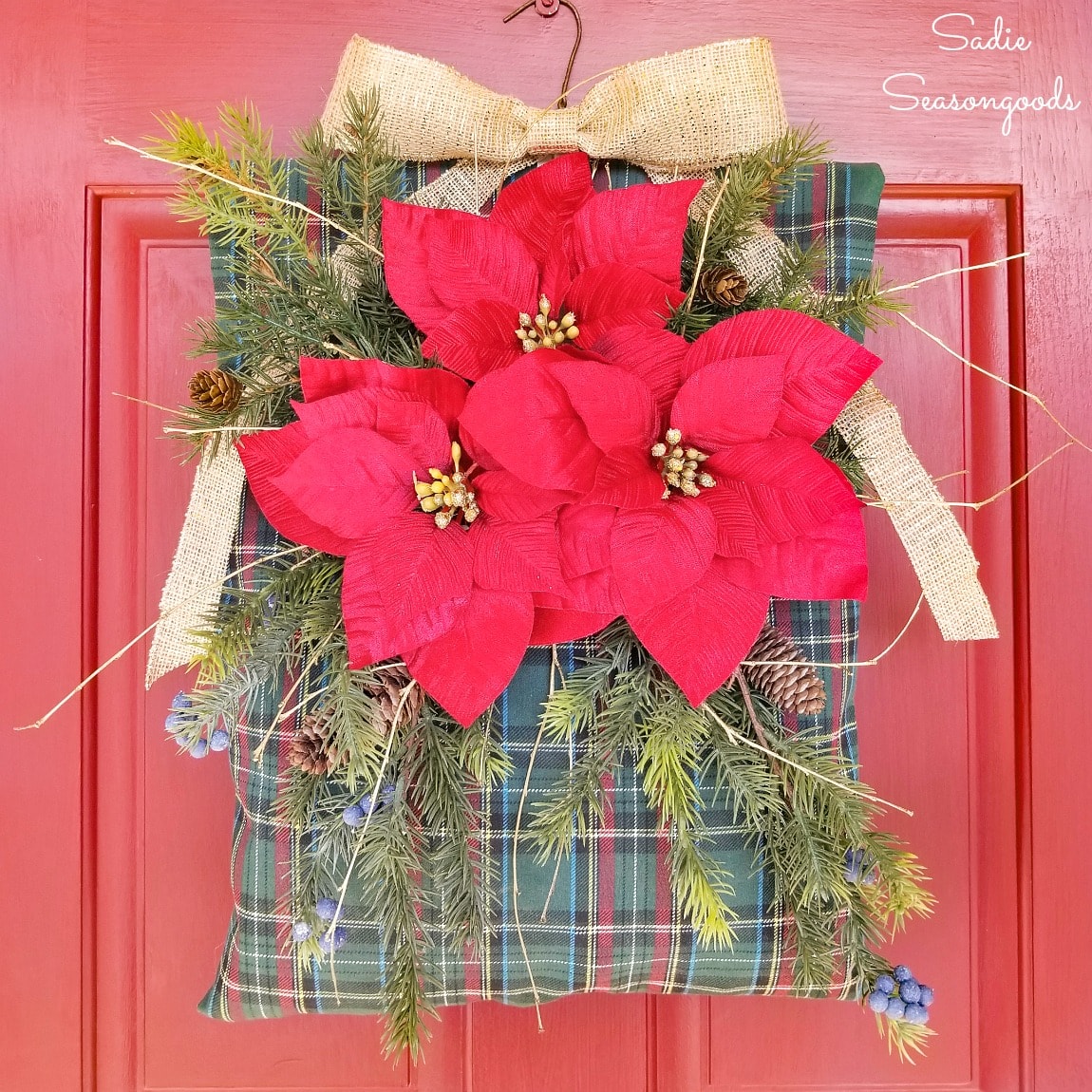 Well, what do you think of this unusual Christmas door decorating idea? Front door decor by upcycling a clothespin bag is DEFINITELY not something you run into everyday!
And if you enjoyed this upcycling idea for Christmas decor from thrift store items, please check out this idea using chambersticks to hold a small tabletop Christmas tree!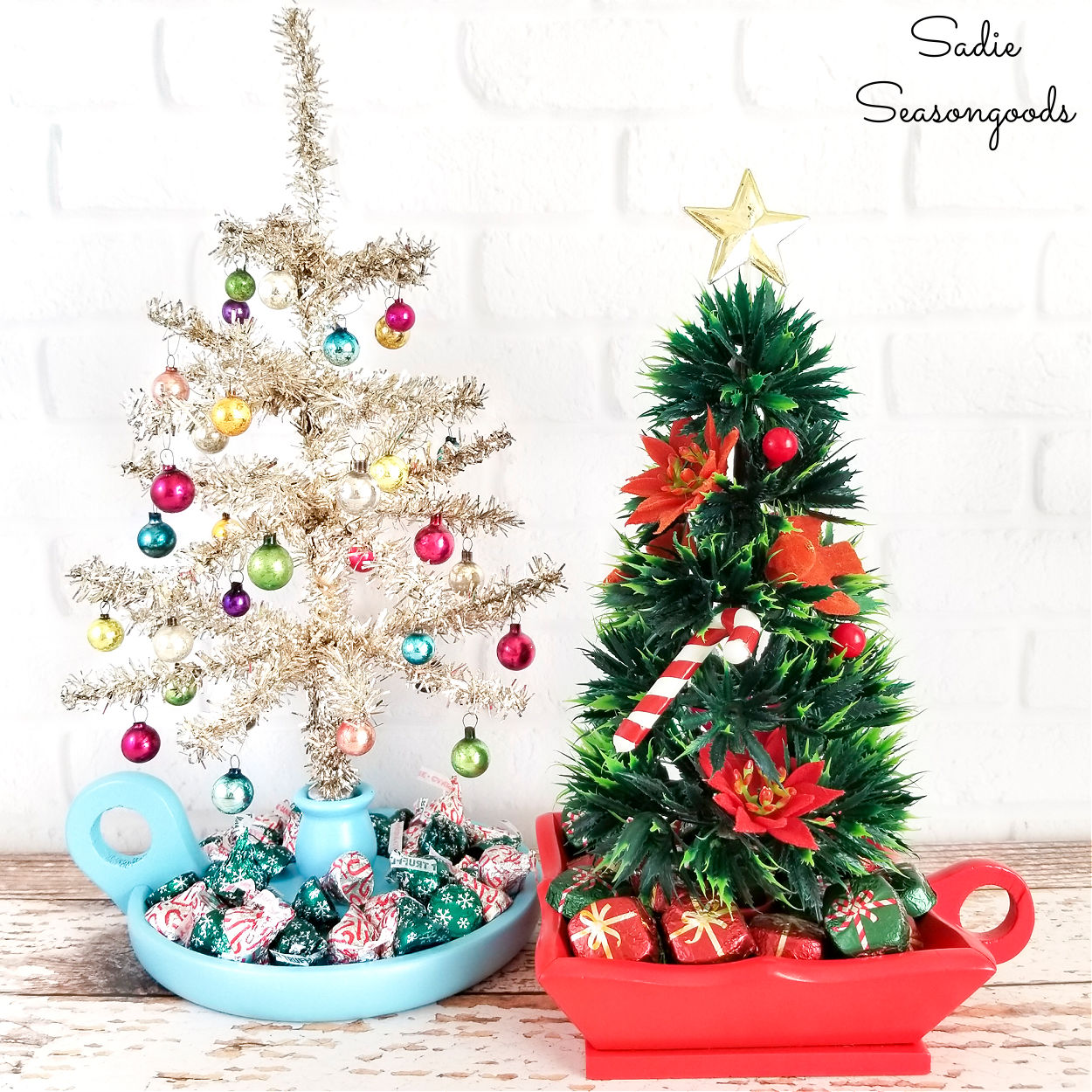 Also, don't forget that my first book, "Crafting with Flannel", has an entire chapter dedicated to Christmas projects! You can find it for online purchase at Amazon, Target, Barnes & Noble, and Walmart.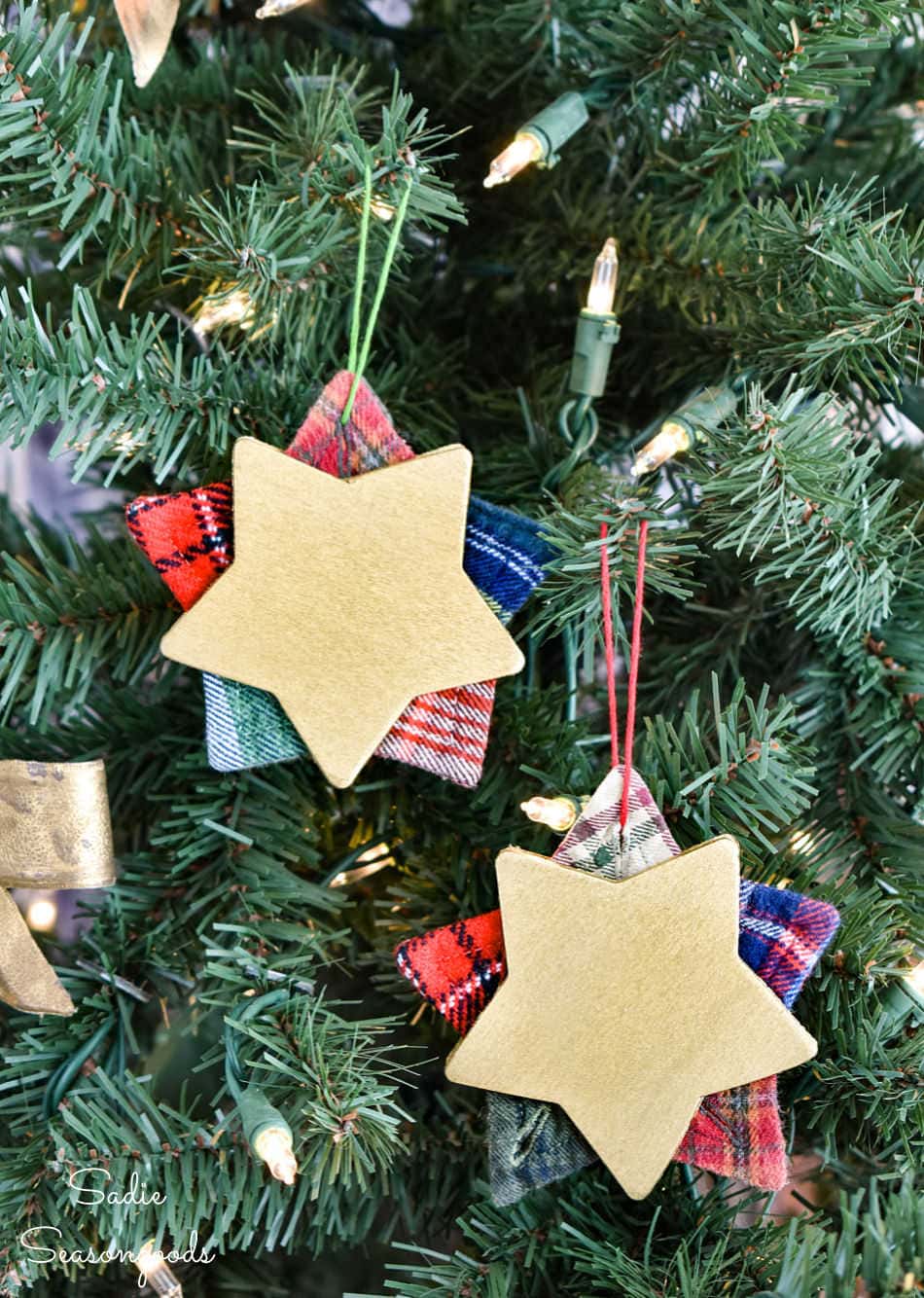 Craft on!
S
Want to be notified when I publish my next upcycling project tutorial?
Subscribe to Blog via Email
Join me on Social Media:
PIN ME!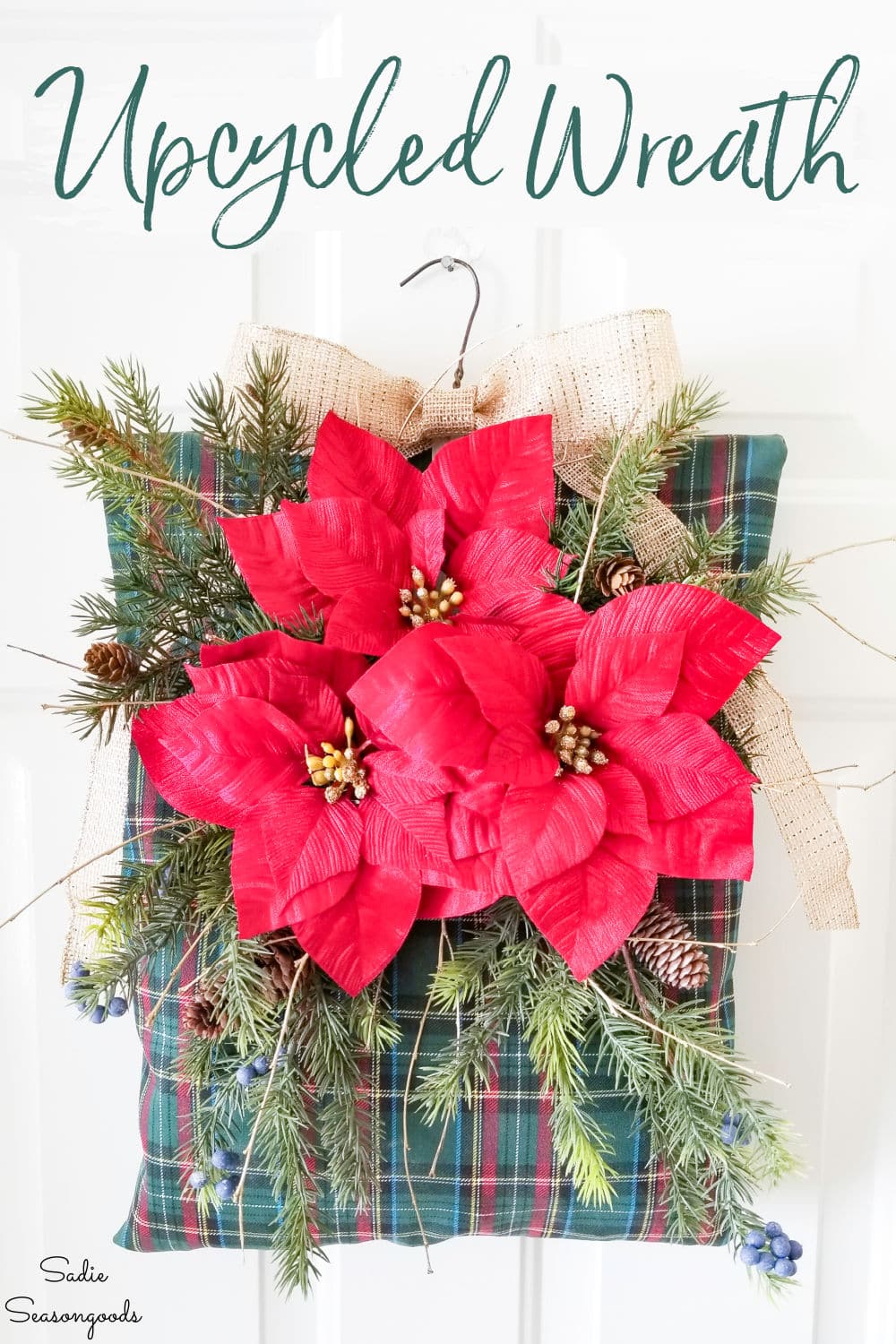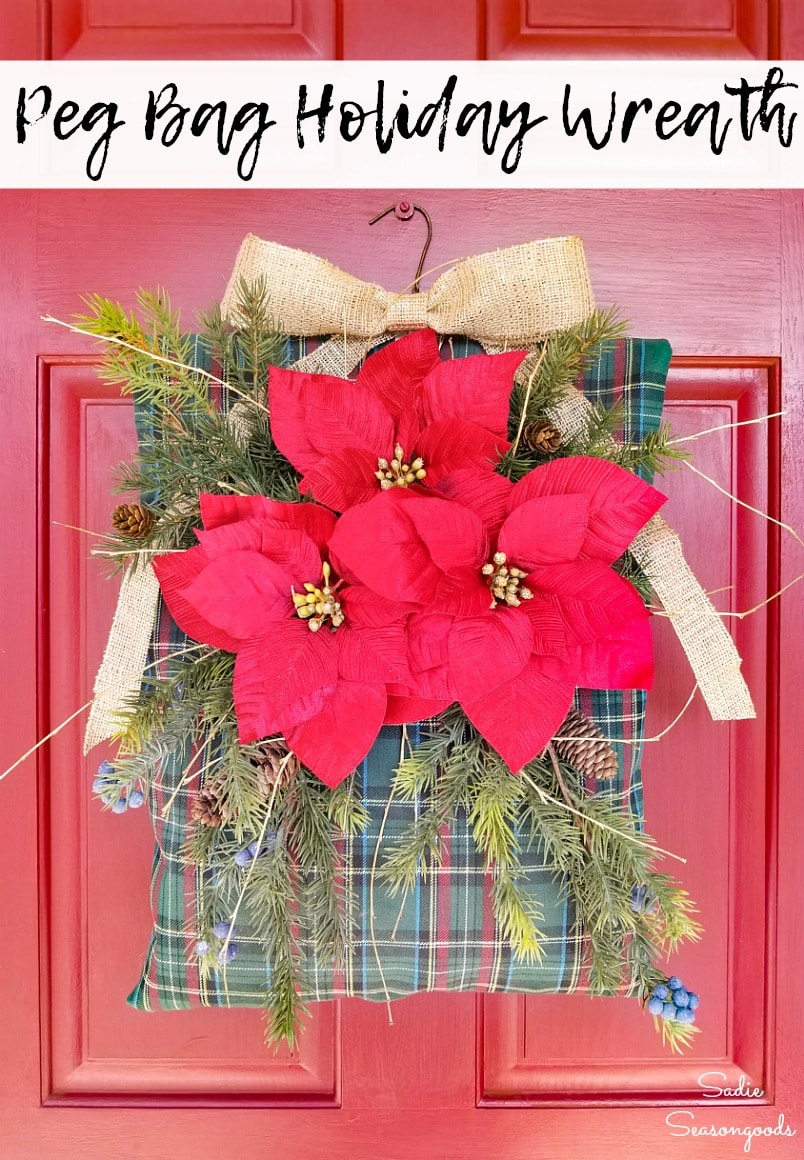 Sarah Ramberg is the owner of Sadie Seasongoods, a website that celebrates all things secondhand. From upcycling ideas and thrifted decor to vintage-centric travel itineraries, Sadie Seasongoods is a one-stop shop for anyone who loves thrifting and approachable repurposing ideas. Sarah is also the author of "Crafting with Flannel" and has been featured in numerous media outlets and magazines.