Upcycling projects with vintage light fixtures is a common theme on my blog and this particular project was inspired by the trendy shop, Anthropologie. After seeing their metalwork hurricanes online, I realized how much they resembled a brass light from Habitat ReStore. That's when I decided I needed to repurpose one into a firefly lantern. And I suspected that it would be pretty easy to do!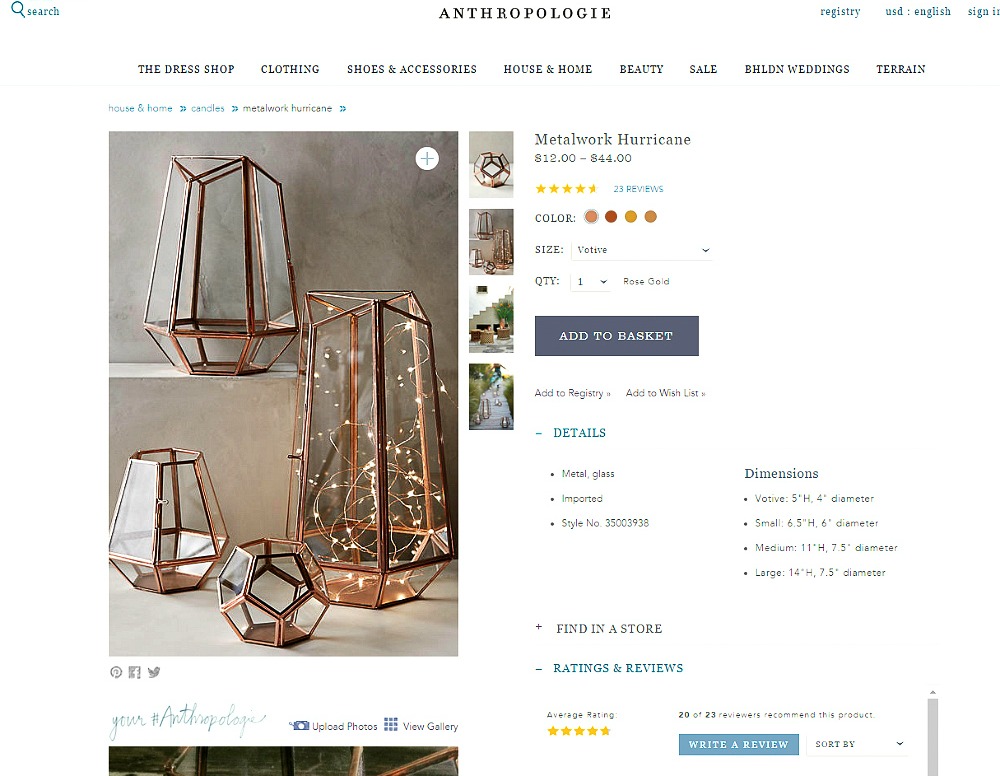 And this is the kind of brass chandelier or brass pendant light I'm referring to.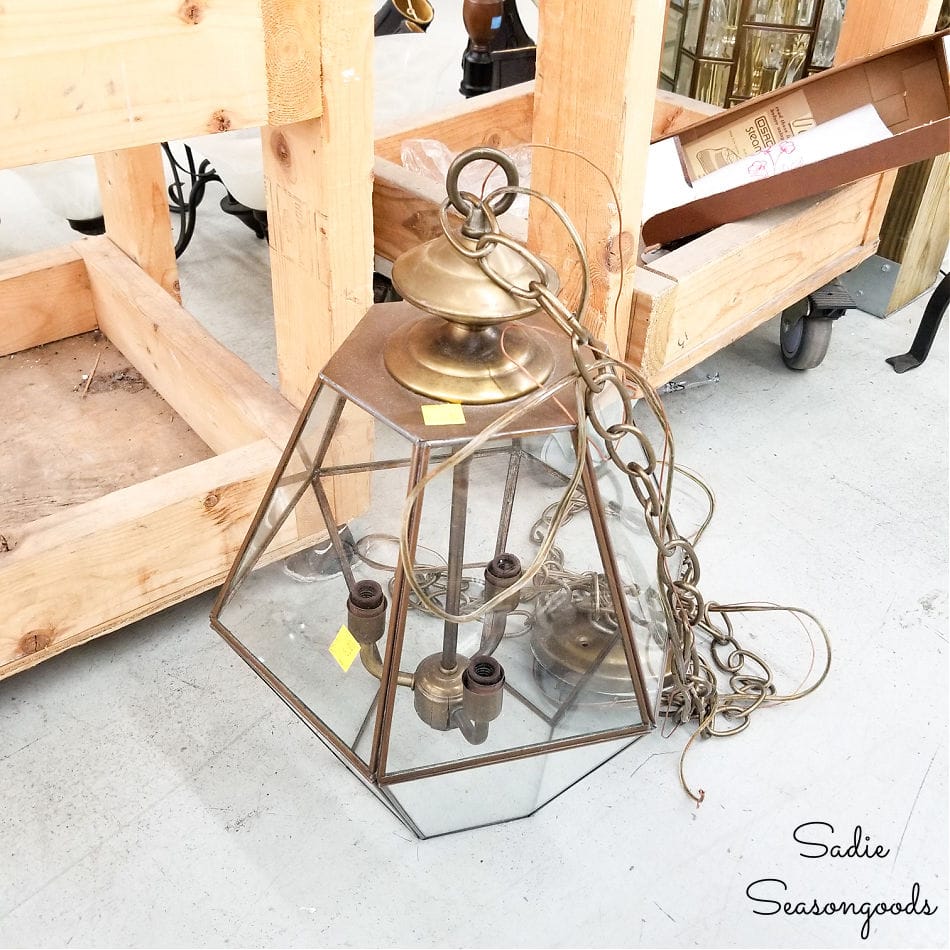 Of course, this is the whole enchilada and I just wanted the metal and glass light cover- but you get the drift!
But as luck would have it, I finally found the perfect brass light that would bring my vision of a firefly lantern to life.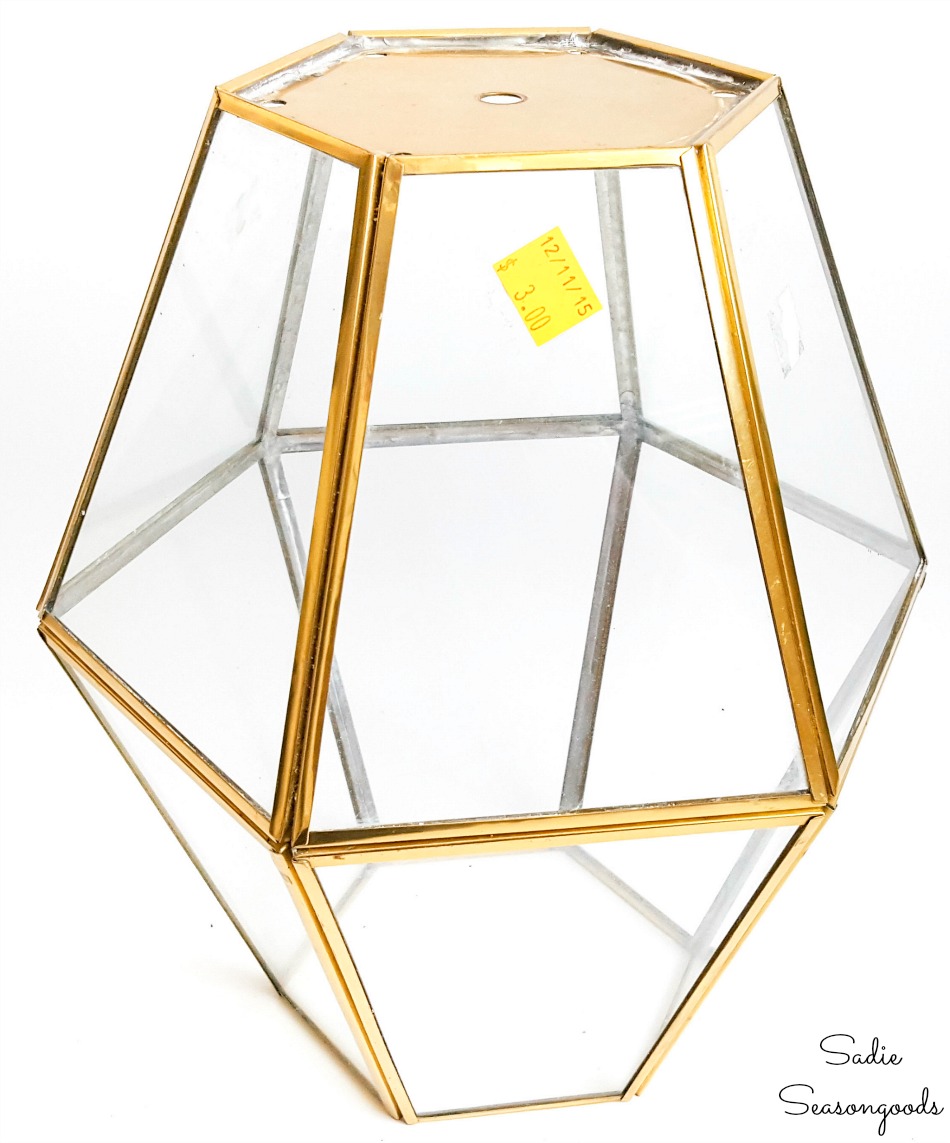 And so here we are- recreating Anthro's original idea, the secondhand and Sadie Seasongoods way.
This post contains affiliate links for your crafting convenience. As an Amazon Affiliate, I earn from qualifying purchases. All blue, bold, and underlined text is a clickable link, either to a product or to a related post.
Transforming a Brass Light into a Lantern
One of the things I loved about Anthro's hurricanes was that they were rose gold in color. I figured I could probably recreate it- at least somewhat- with some copper spray paint.
So, I grabbed some painter's tape (my favorite kind!), my trusty old utility knife, and taped off the outside glass panes.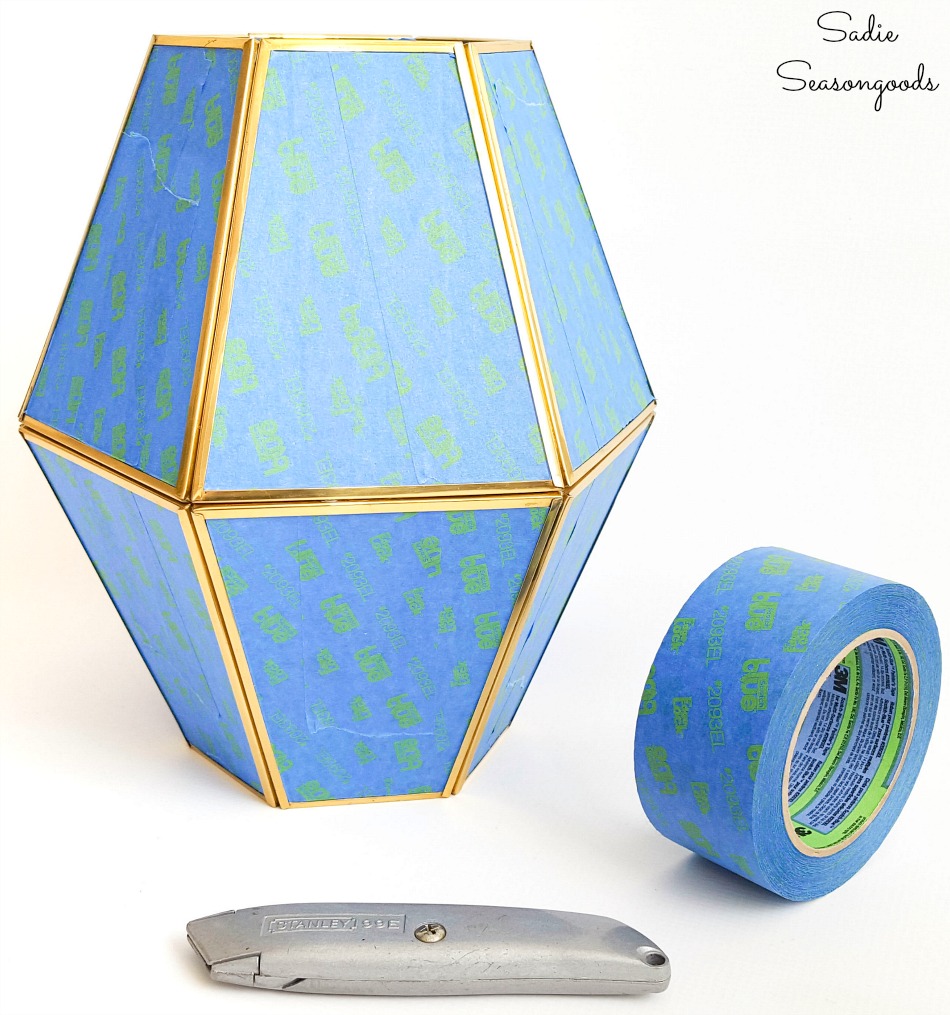 Next, I put little pieces of tape over the holes on the top (light cover) that would end up being the bottom of the firefly lantern. I also applied one strip of tape to the inside glass, right along the open lip.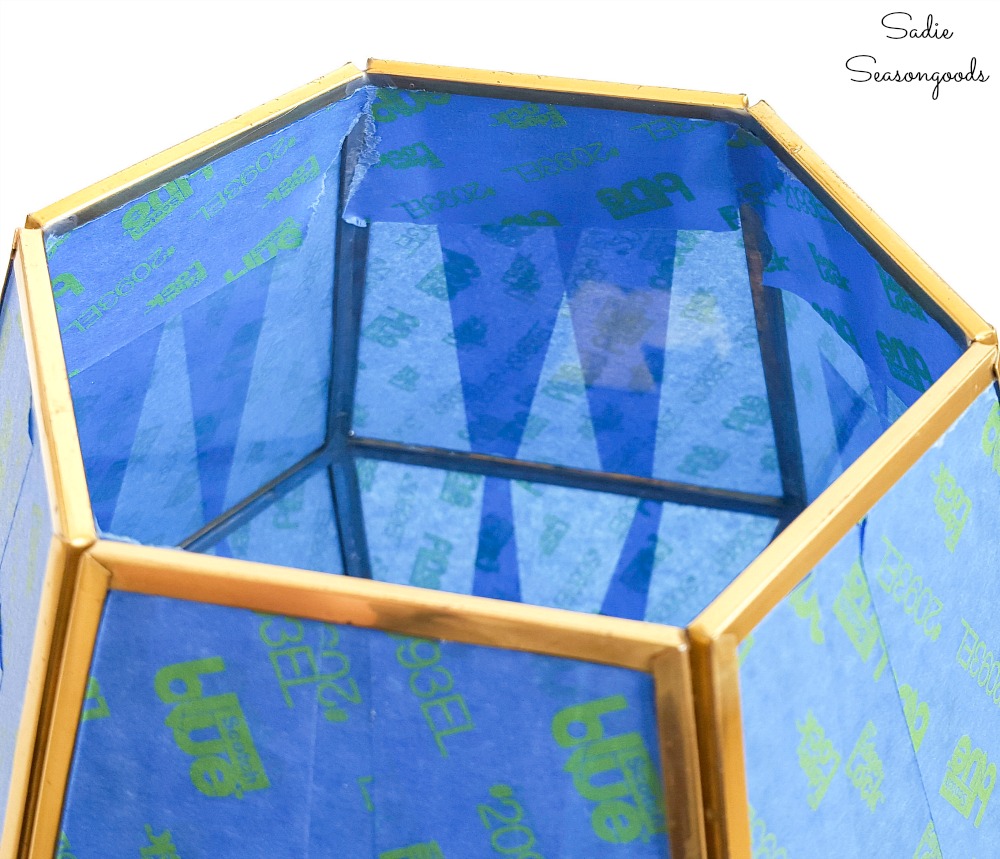 I was almost ready to spray paint my brass light with metal primer and then copper paint.
But how would I stop from getting painting on the inside glass but still allowing paint coverage on the top of the open lip? Hmmmm…
I decided on a very technical, very precise method…using a BALLOON!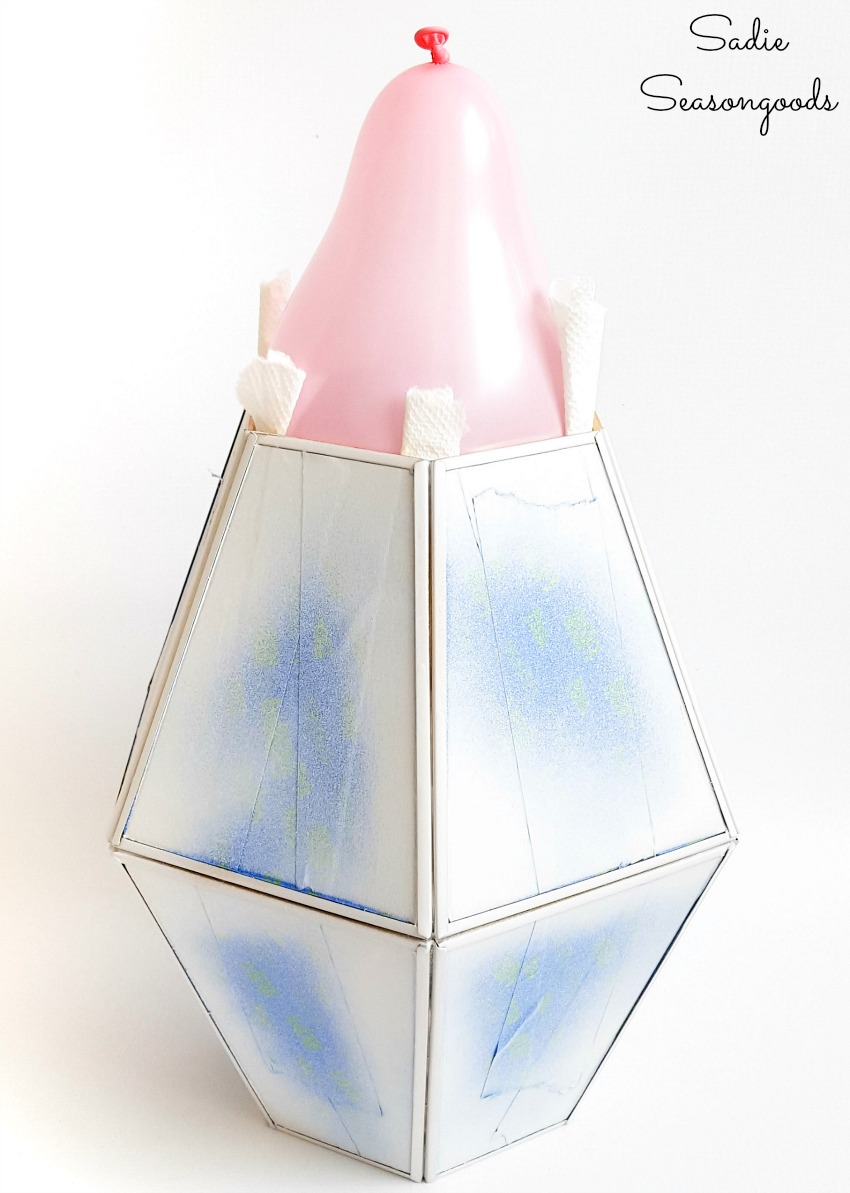 It's crazy, I know! And crazy-looking, too.
But it worked, with the addition of a torn up paper towel rolled and tucked into each corner of the hexagon. All of this completely prohibited the first coat of metal primer from getting inside my firefly lantern.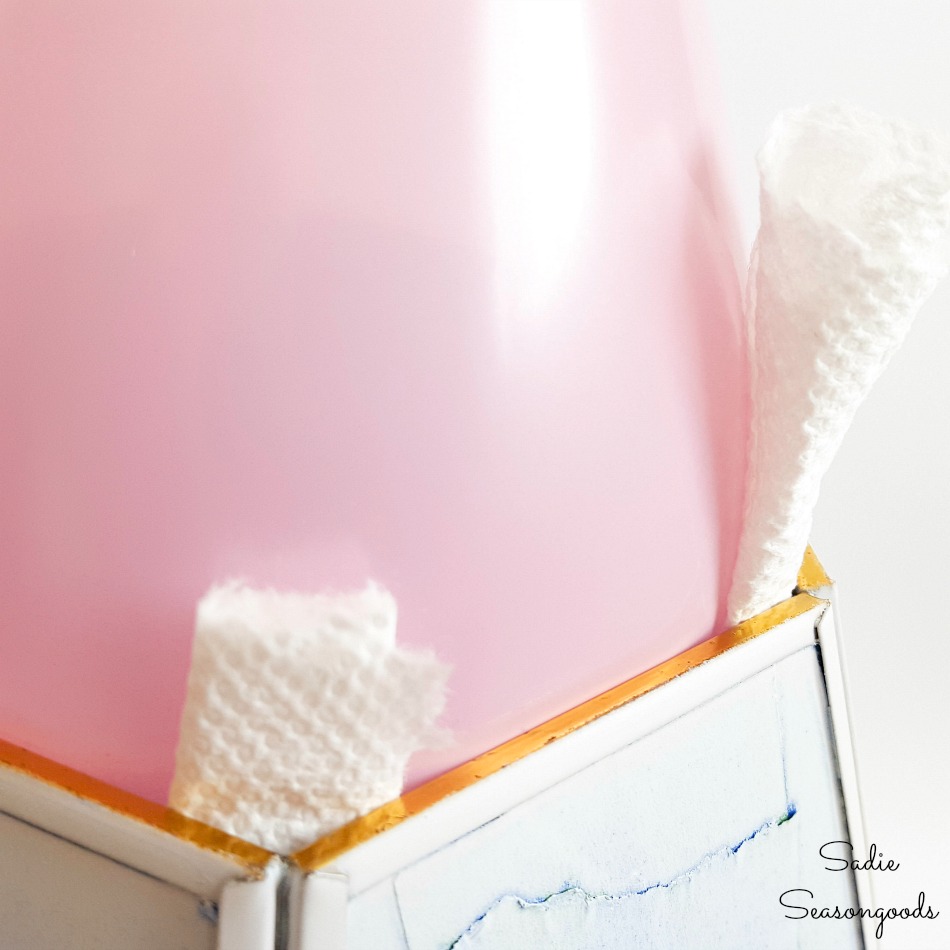 Then, I used Rust-Oleum copper spray paint over the metal primer to give it that look of rose gold.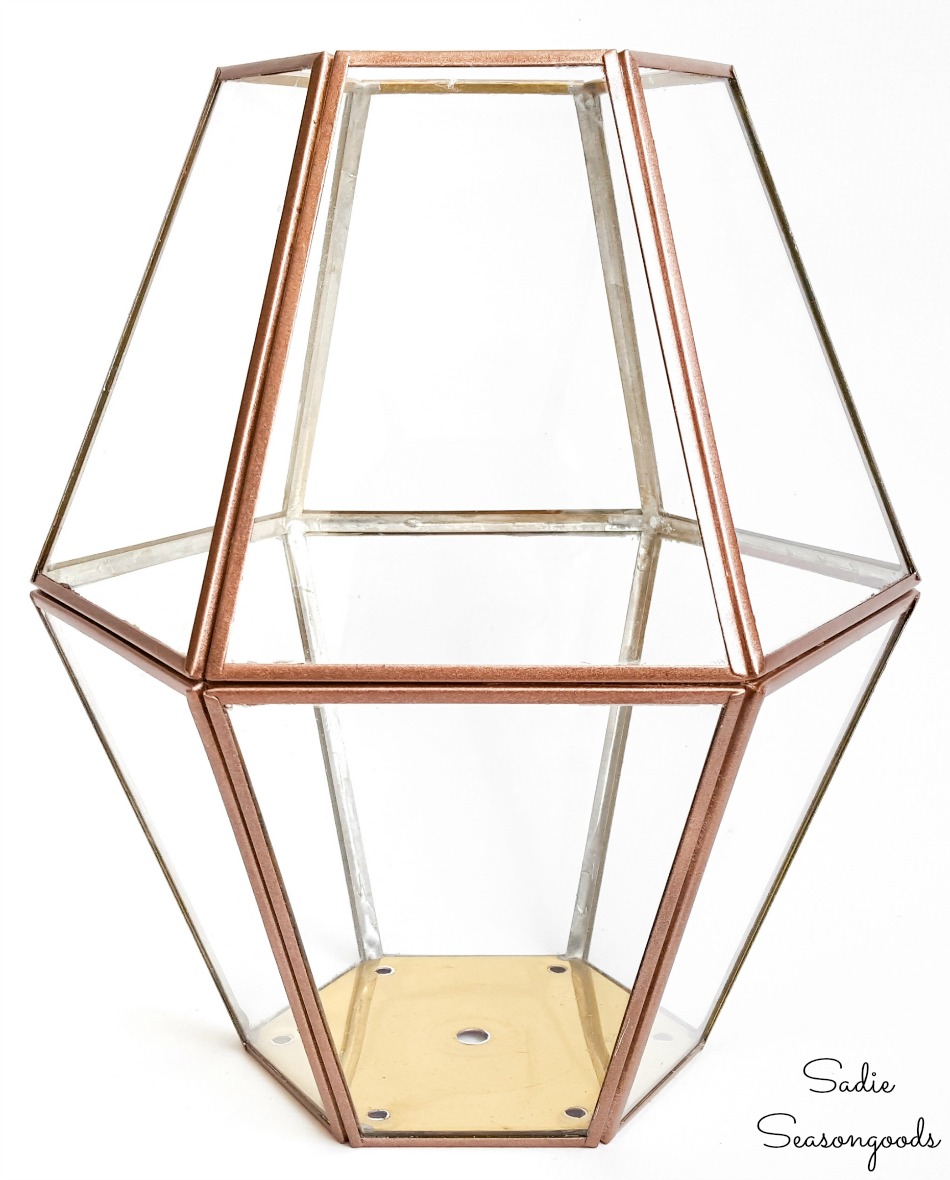 Lastly, I needed to add some firefly string lights to complete the look!
I used these awesome little LED lights- teeny tiny lights on copper wire…quite literally, the perfect match for my firefly lantern.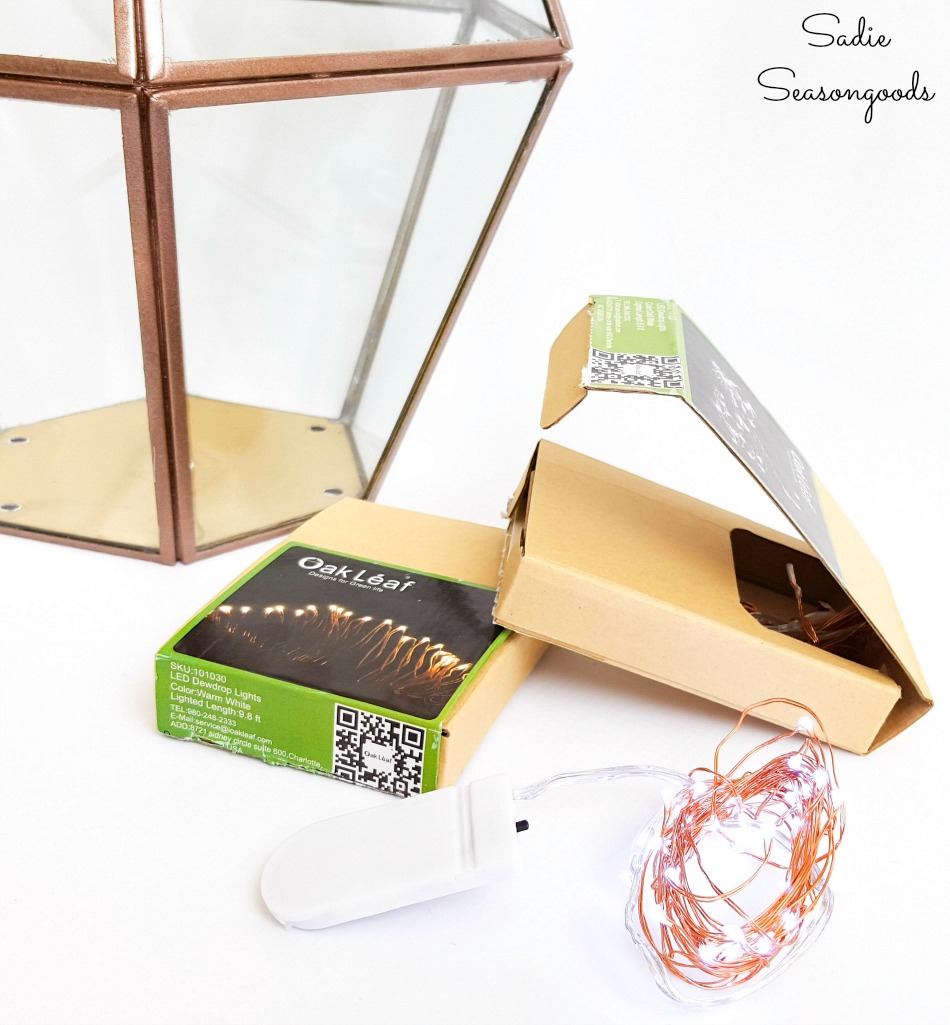 I chose the cool white lights over the warm white, FYI.
Firefly Lantern with Upcycled Lighting from the Thrift Store
And then it was time to see my upcycled lighting come to life as a firefly lantern. Pretty similar to the screenshot on Anthropologie's site, eh?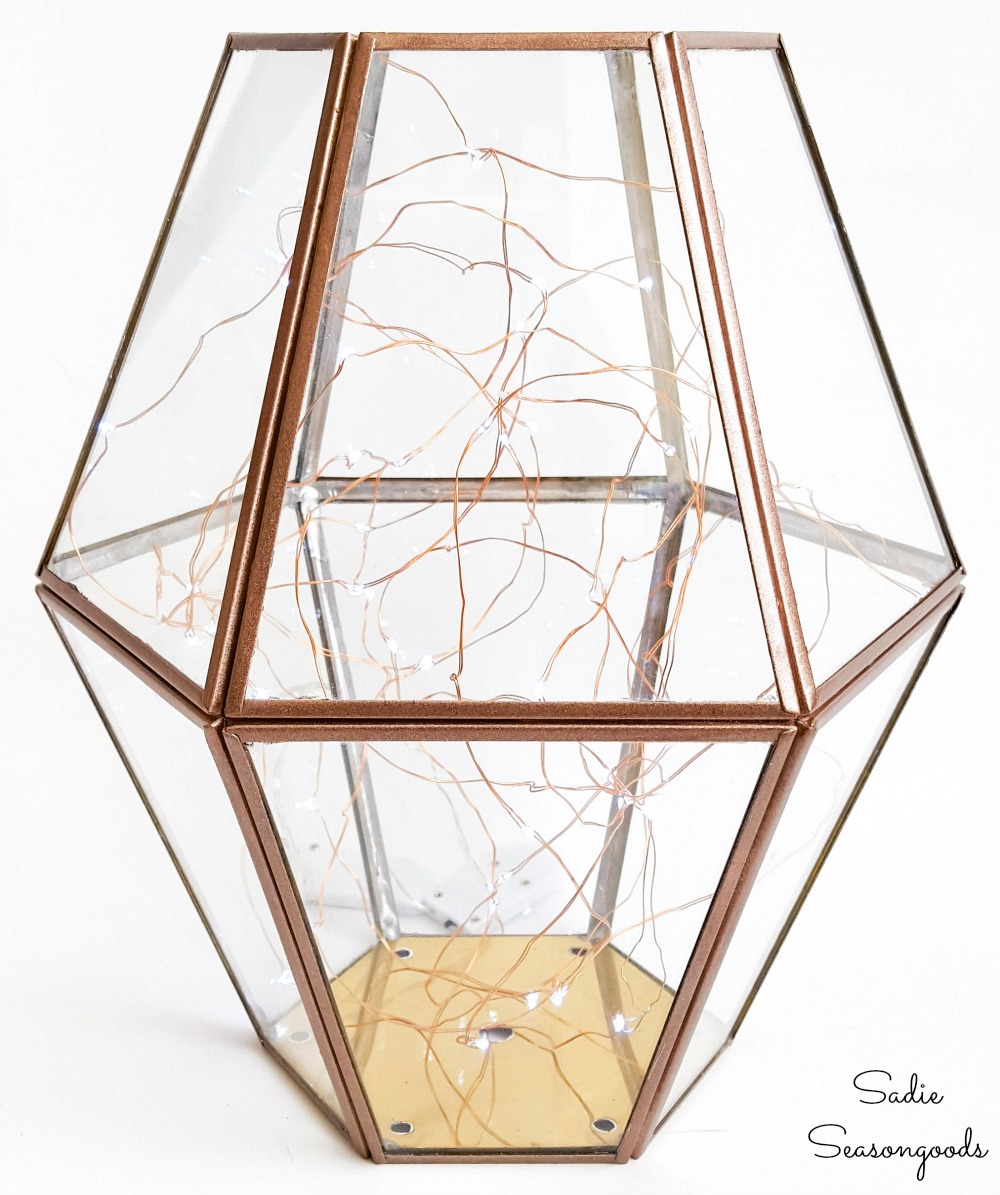 But here's my firefly lantern at dusk. It really looks fantastic!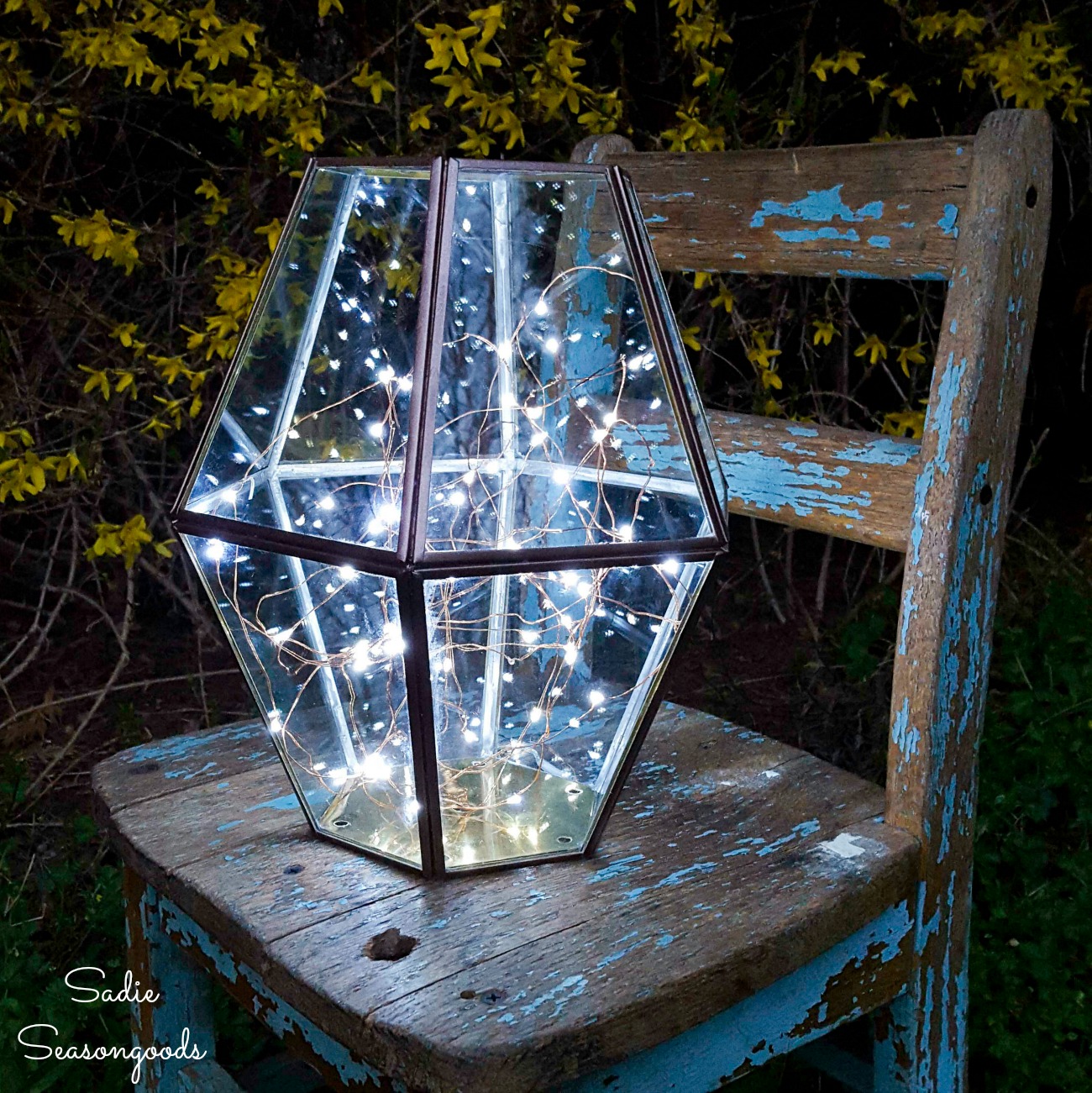 And then at night! So magical…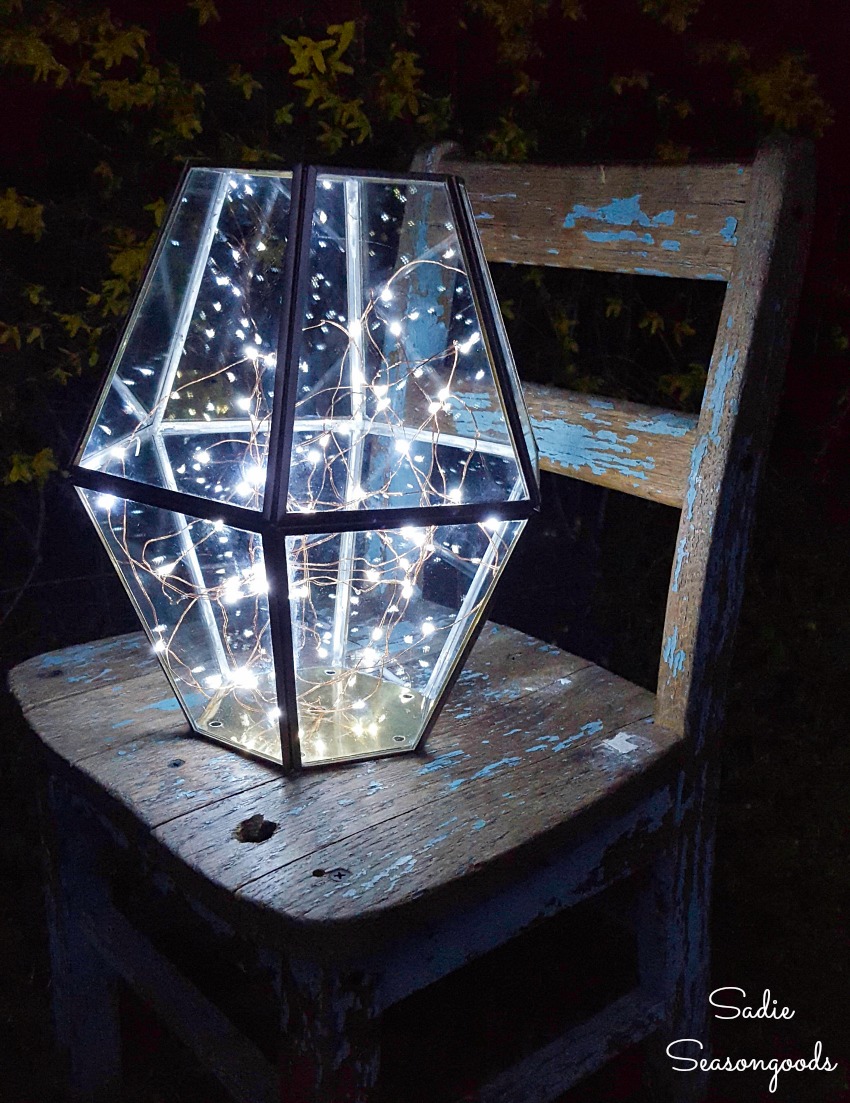 I don't know about you, but I'd call this a success! I just LOVE how it looks- day and night- and what a great way to repurpose some old light fixtures. Perfect for a patio or deck on a warm summer night.
And if you enjoyed this upcycling idea for a brass light, then you'll love what I did with an antique floor lamp and some solar lights, too!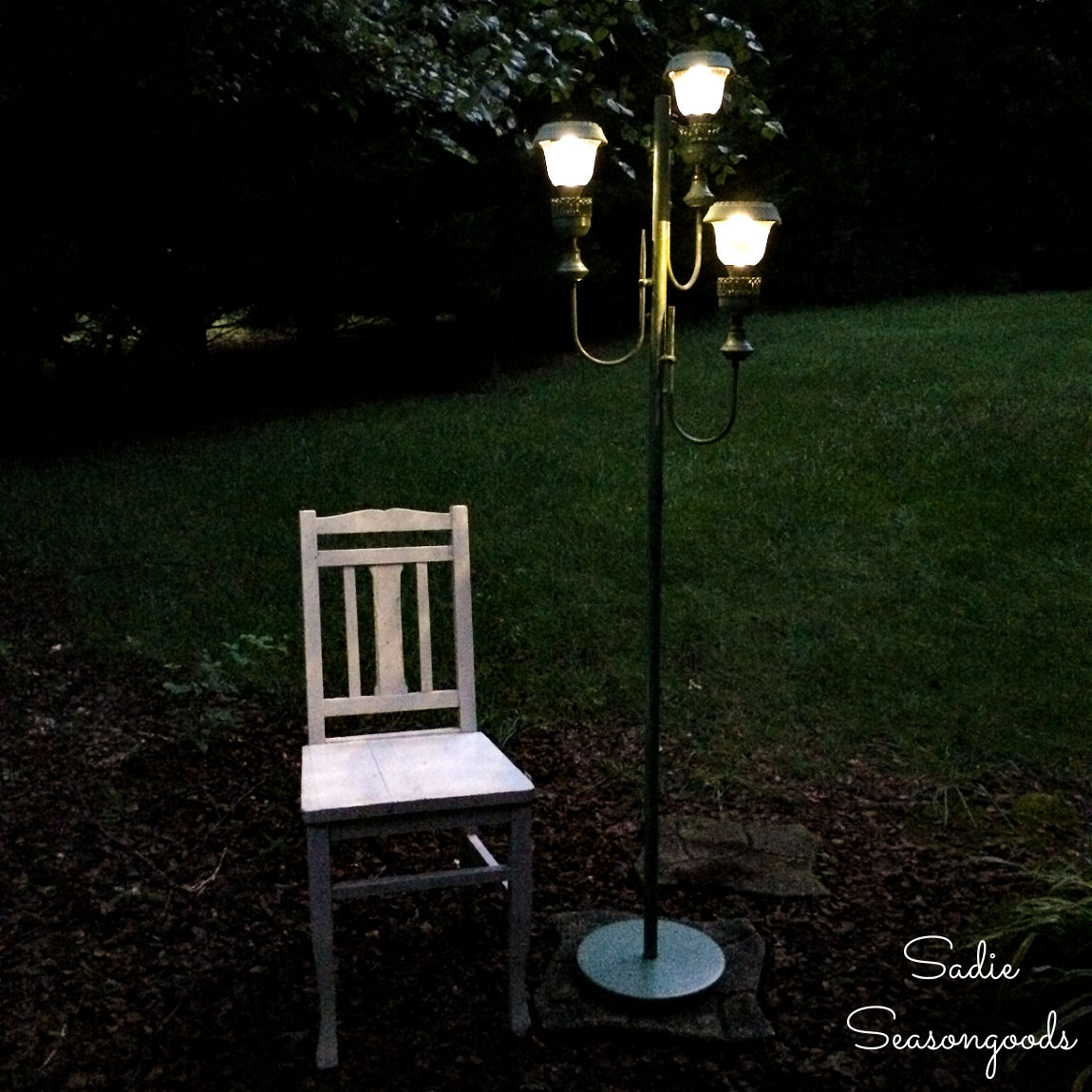 Craft on!
S
Join me on Social Media:

PIN ME!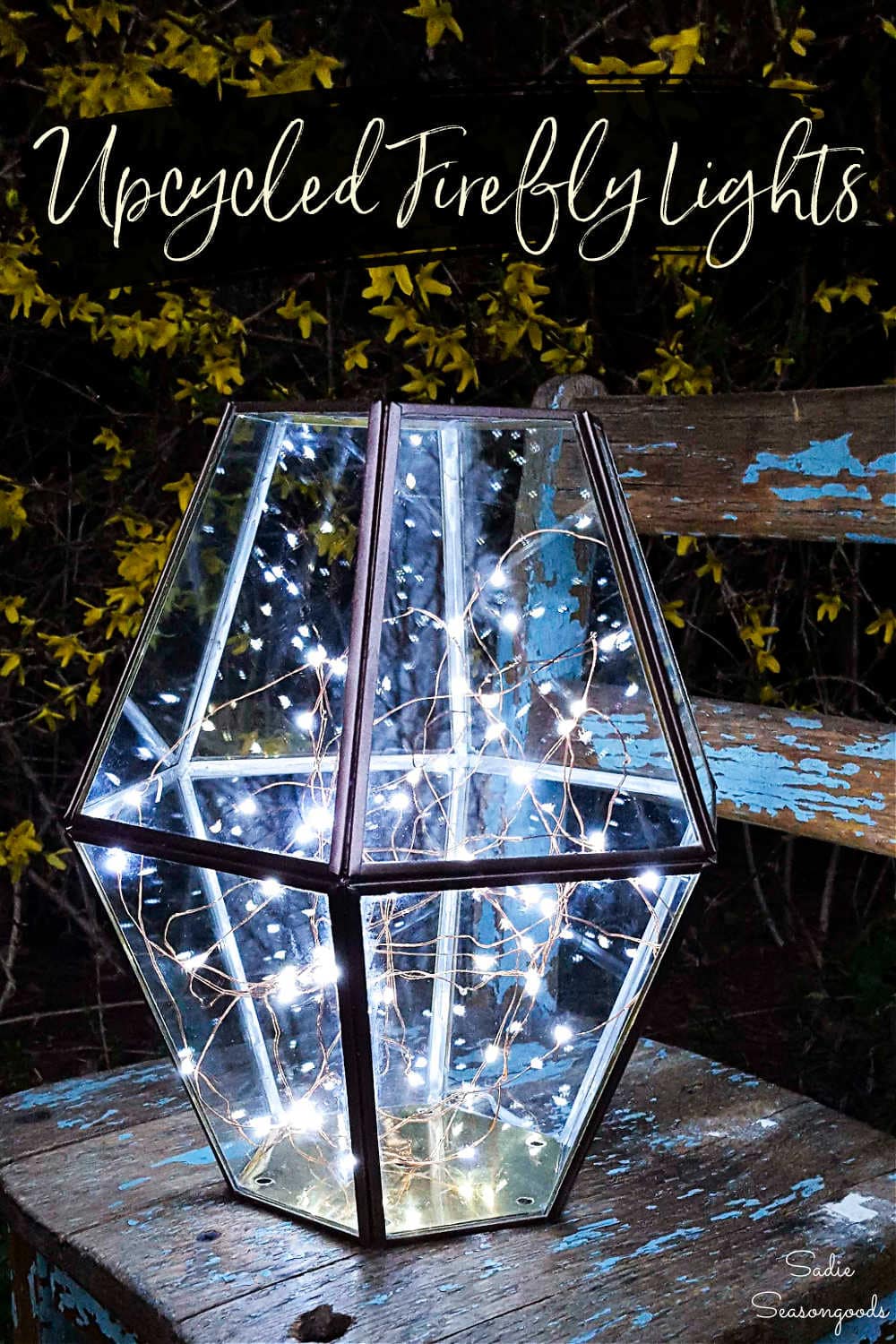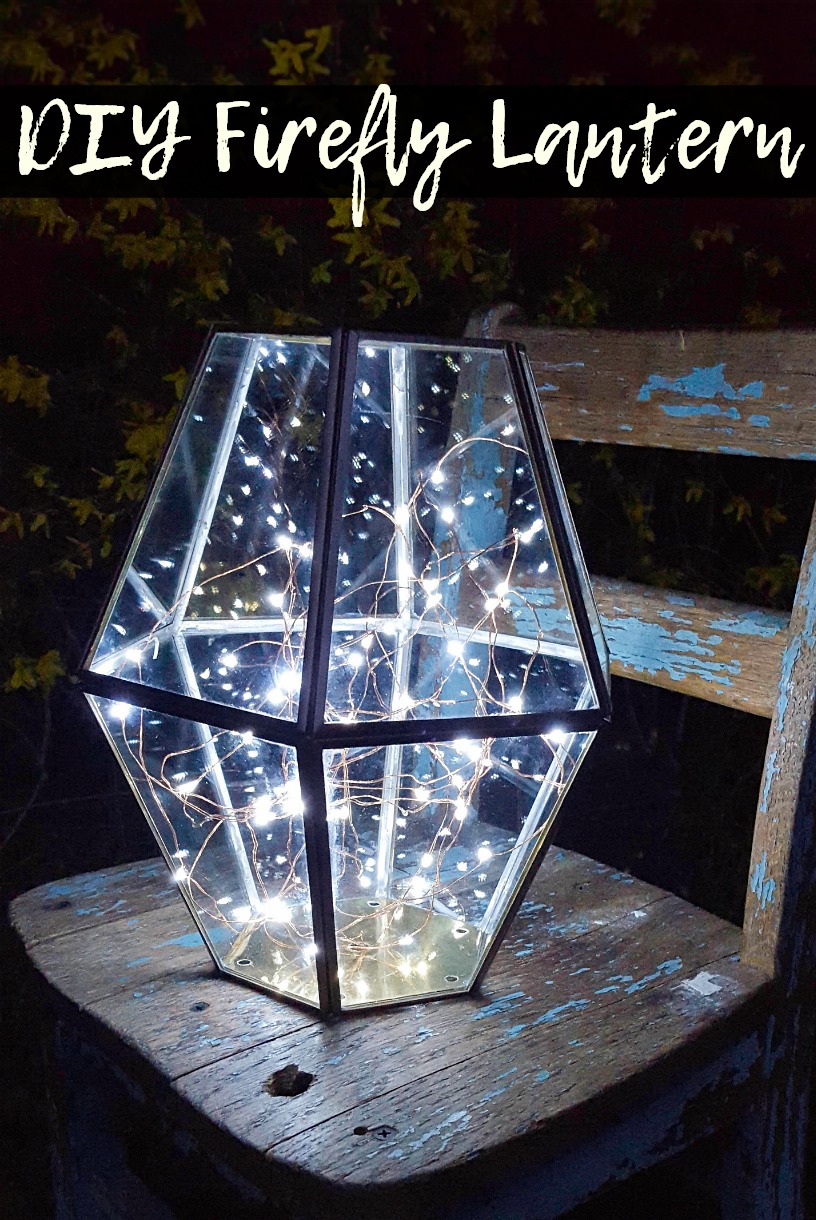 Sarah Ramberg is the owner of Sadie Seasongoods, a website that celebrates all things secondhand. From upcycling ideas and thrifted decor to vintage-centric travel itineraries, Sadie Seasongoods is a one-stop shop for anyone who loves thrifting and approachable repurposing ideas. Sarah is also the author of "Crafting with Flannel" and has been featured in numerous media outlets and magazines.