If you wander into any Habitat for Humanity ReStore, or really just about any thrift store, you'll be sure to find a selection of glass light covers. They come in different shapes- globe, teardrop, flower, etc. Some of them, however, are the PERFECT shape for Halloween ghost lights.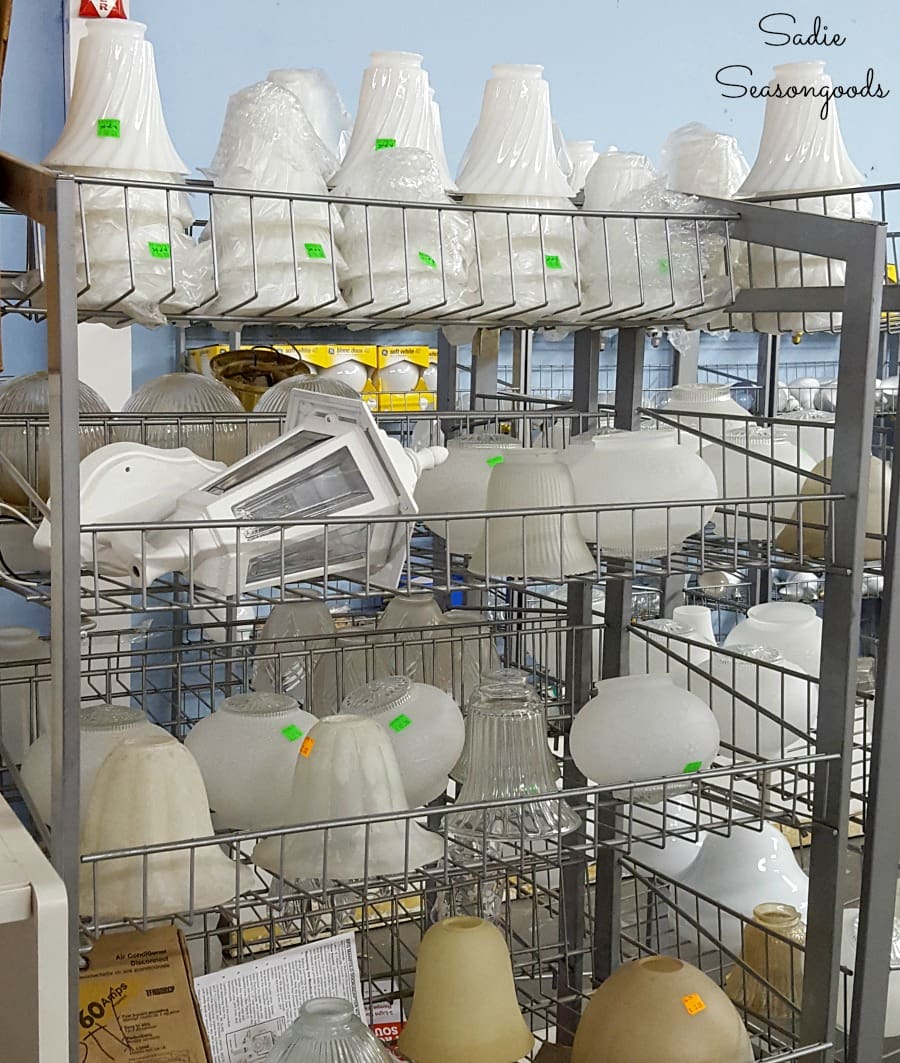 The truth is, there are all sorts of things to do with these shades. For instance, I made this replica Liberty Bell from one…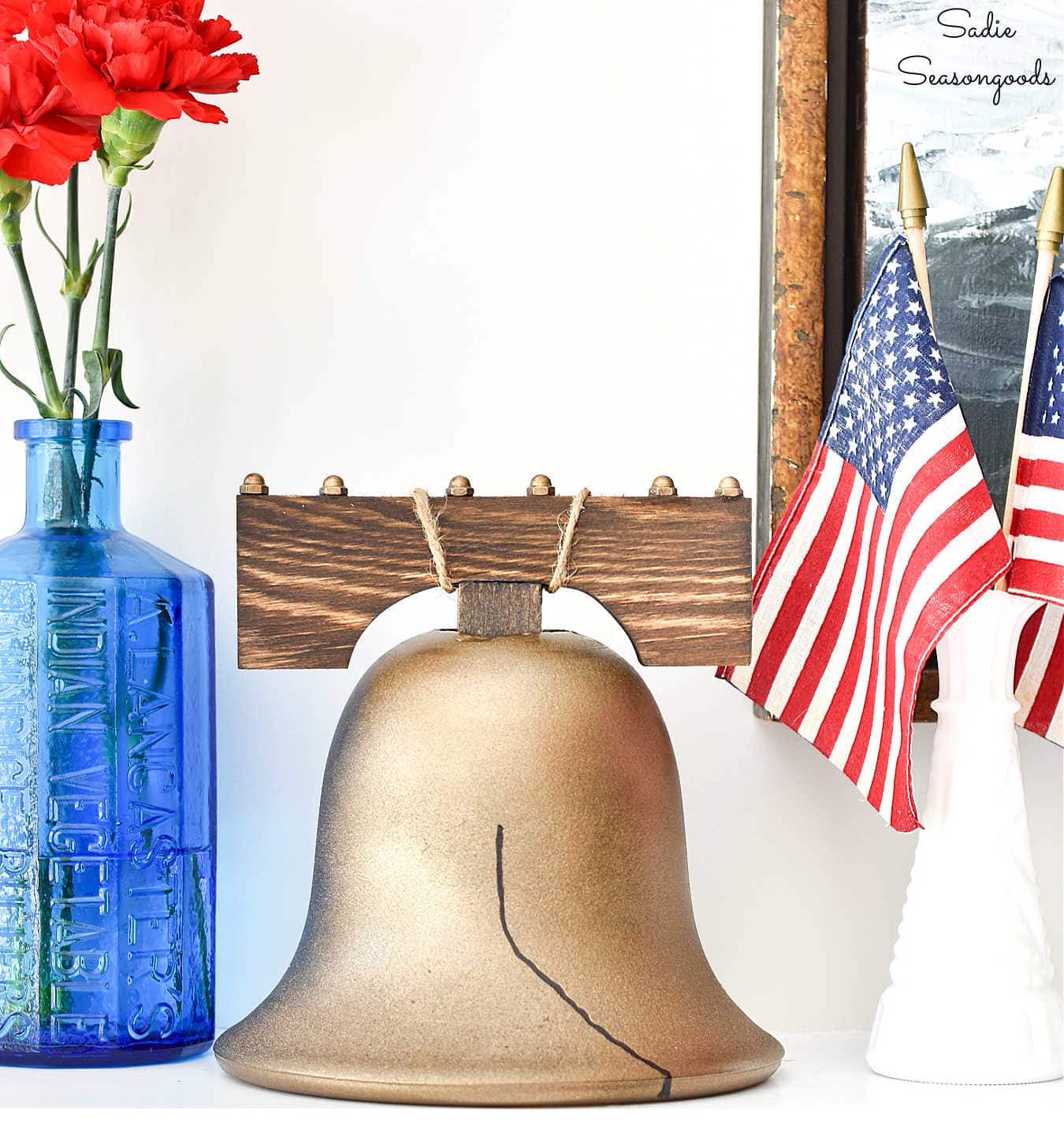 And this decorative beehive from another!
But back to the Halloween project at hand. Turning one into a ghost light is about the easiest craft project you can do. In fact, it would definitely qualify as a 5-minute Halloween craft!
This post contains affiliate links for your crafting convenience. As an Amazon Associate, I earn from qualifying purchases. All blue, bold, and underlined text is a clickable link, either to a product or to a related post.
Making the Halloween Ghost Lights
I picked up a few of them that were similarly bell-shaped. Specifically, they reminded me of a simple ghost costume, a la Charlie Brown.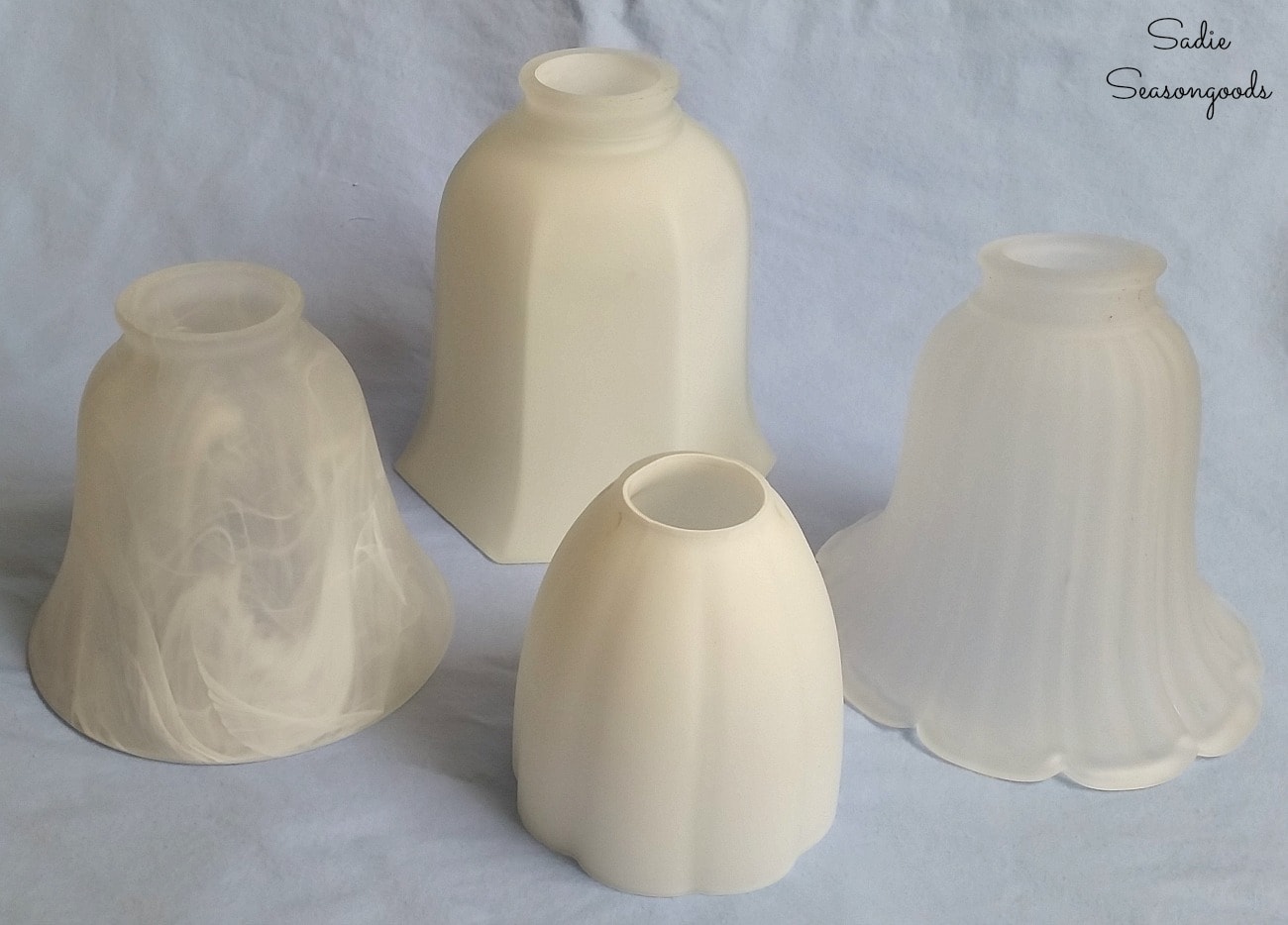 All they needed was a basic face- two eyes and a mouth (or not, for the latter).
So, I picked up an sheet of adhesive felt in black to make ghost faces for my glass light covers.
You could just as easily use regular black felt and some fabric glue or your hot glue gun. But adhesive felt is as easy as it gets!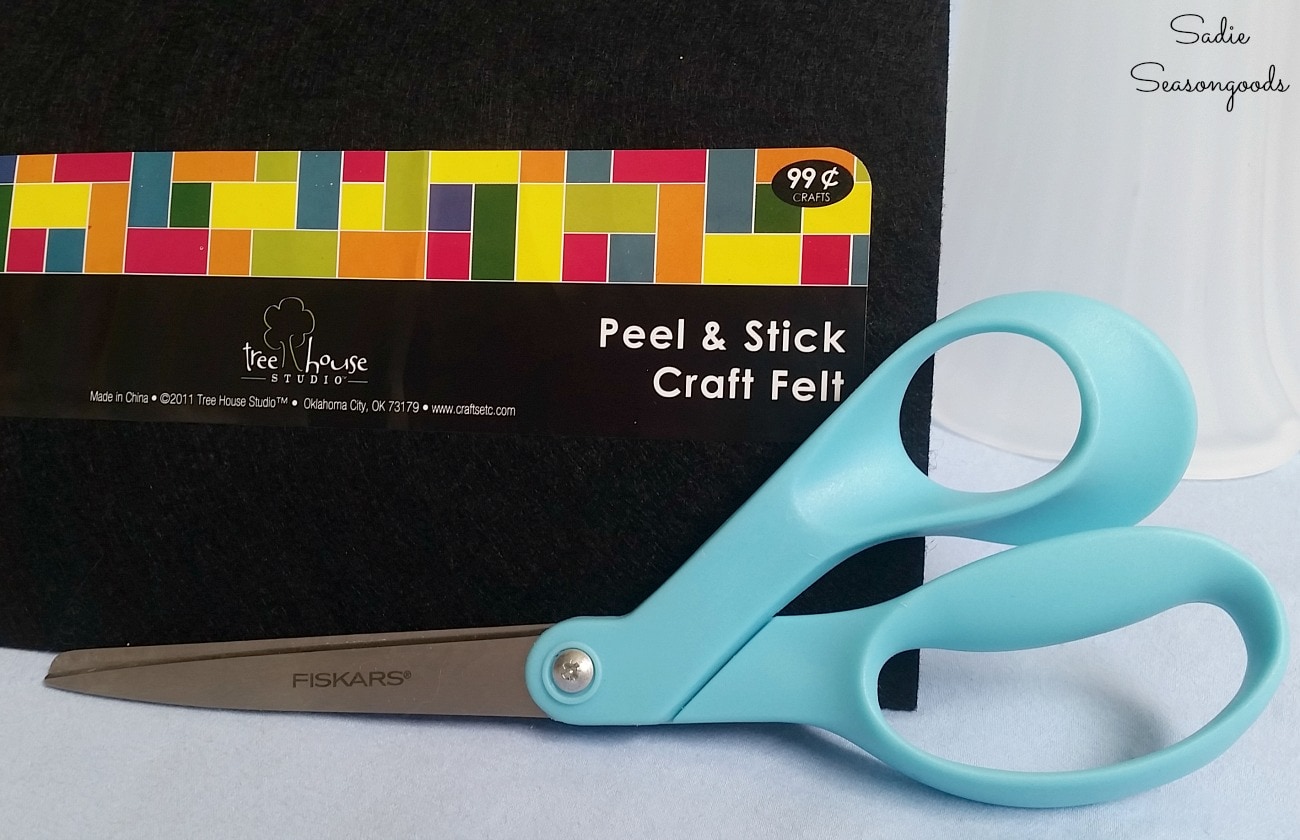 Next, I cut out various shapes for eyes and mouths. Now, I did this free-hand which ensured everything was a little uneven, a little wonky. Feel free to create paper templates to use as patterns.
In the end, though, I decided that my Halloween ghost lights didn't need to be perfectly symmetrical! I kind of liked the wonkiness of their features.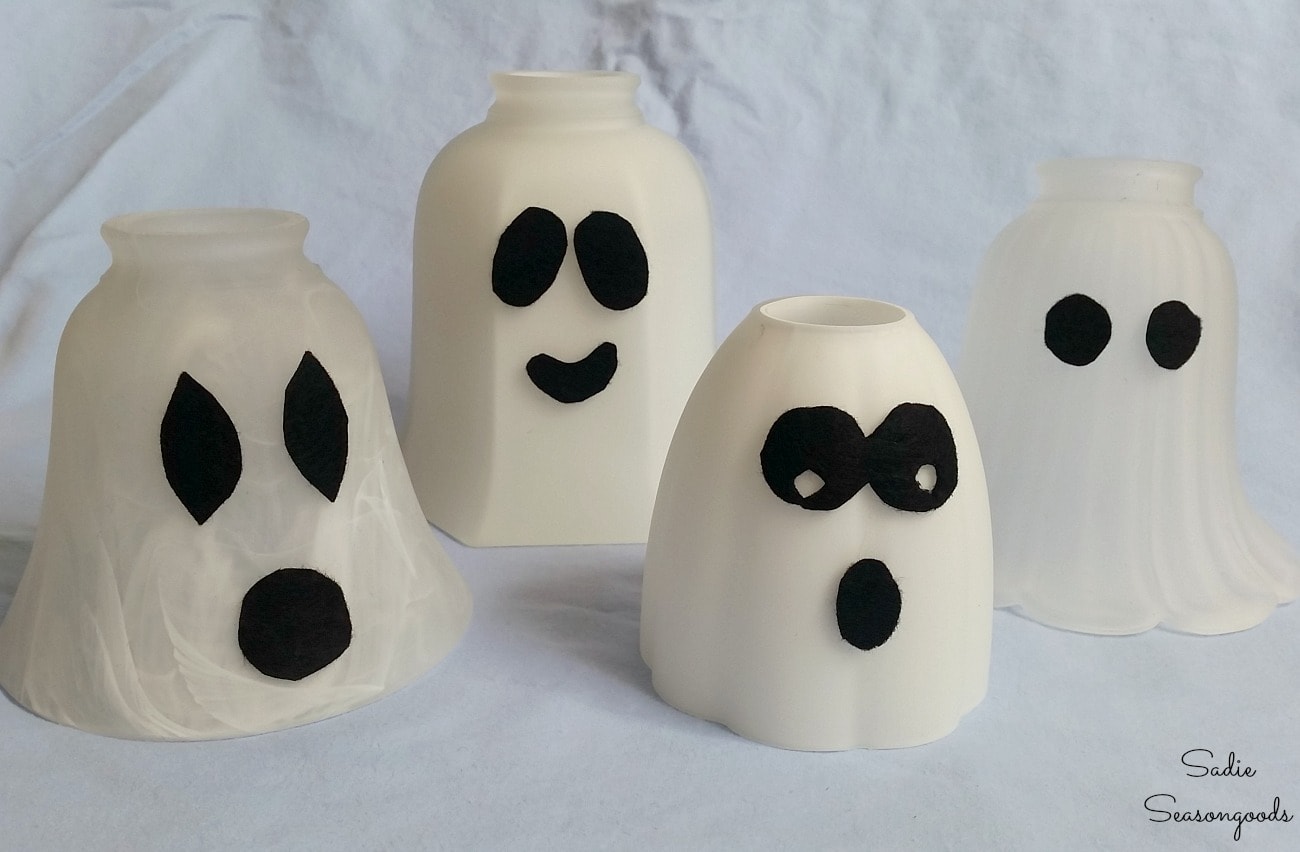 Now for lighting them up! At first I thought of using an LED tea light, but decided that the ones I had would cast a glow that was too yellow.
Then, I headed to the party decor store where I found some white glowsticks! I decided they were worth giving a try.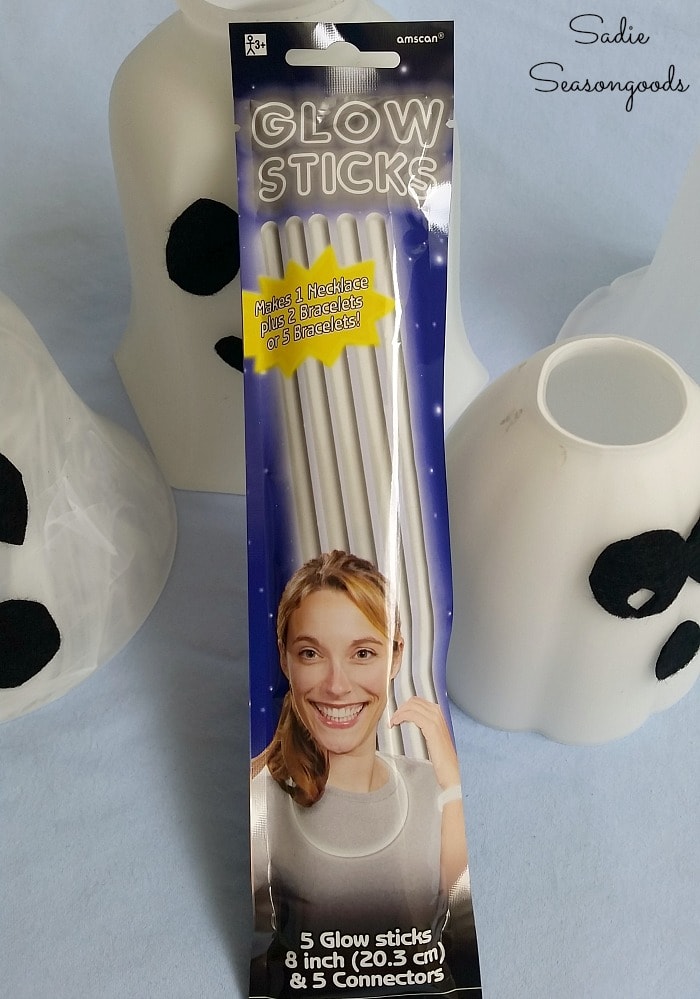 Halloween Ghost Lights from Glass Light Covers
The ones I bought case an eerie blue color that was PERFECT. I don't know if all white glowsticks do that, though…
Either way, I LOVED THEM! My favorite was the ghost light that I didn't give a mouth to. But each one was perfectly cute and silly-scary, if you know what I mean.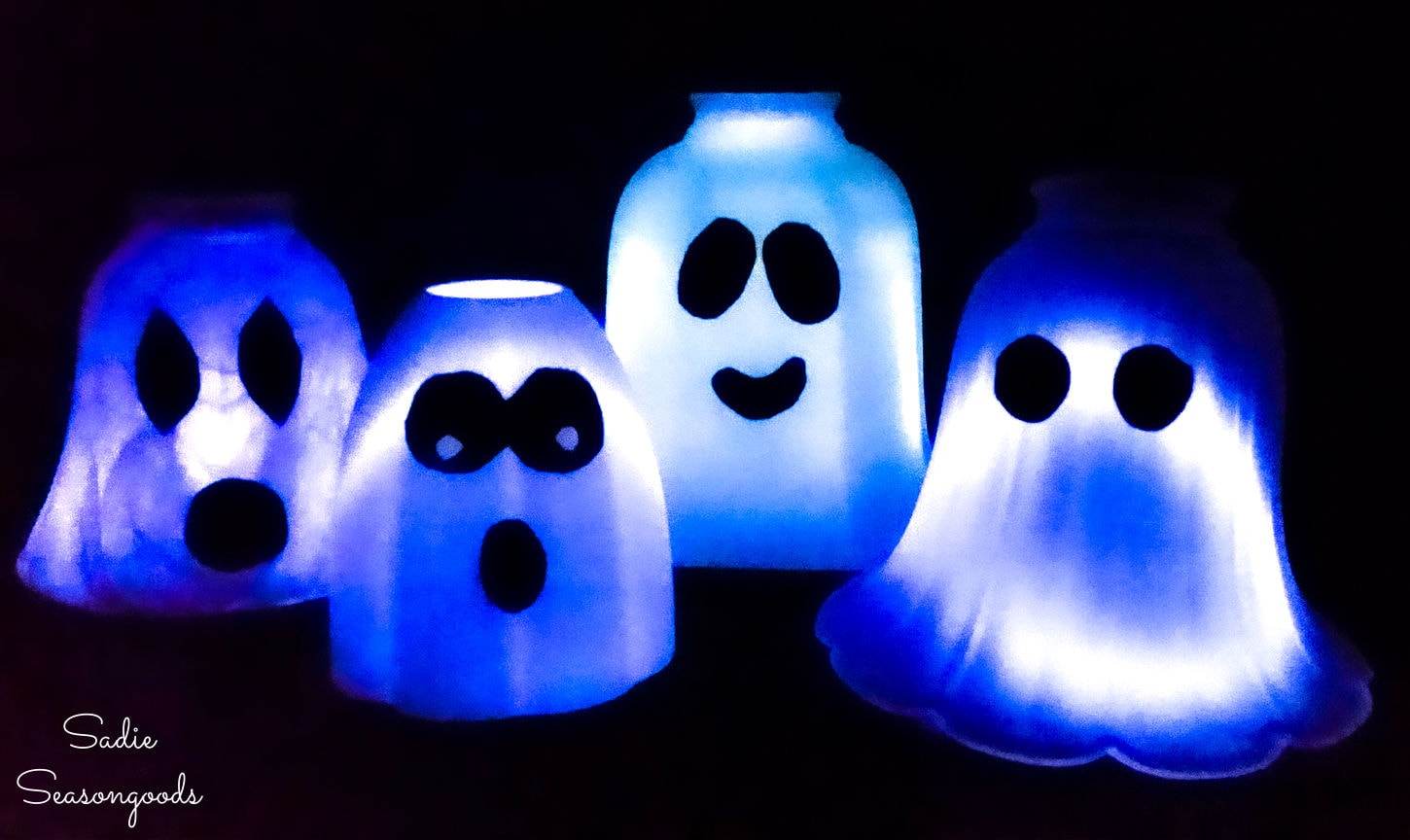 A ghost light from glass light covers DEFINITELY took 5 minutes or less to complete – can't beat that, can you?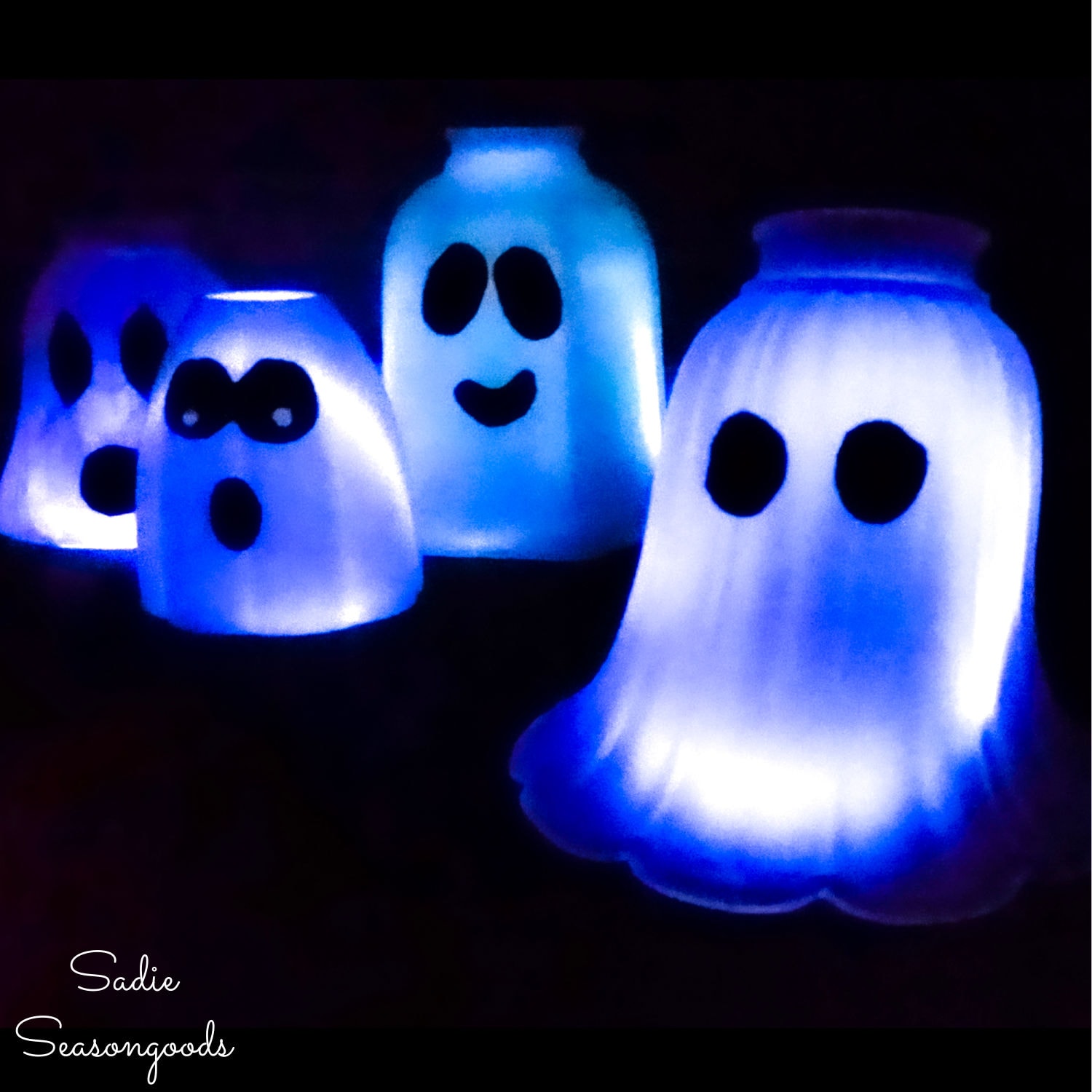 If you enjoyed this upcycling idea for Halloween lights, then you'll love this Halloween Moon from a vintage light fixture!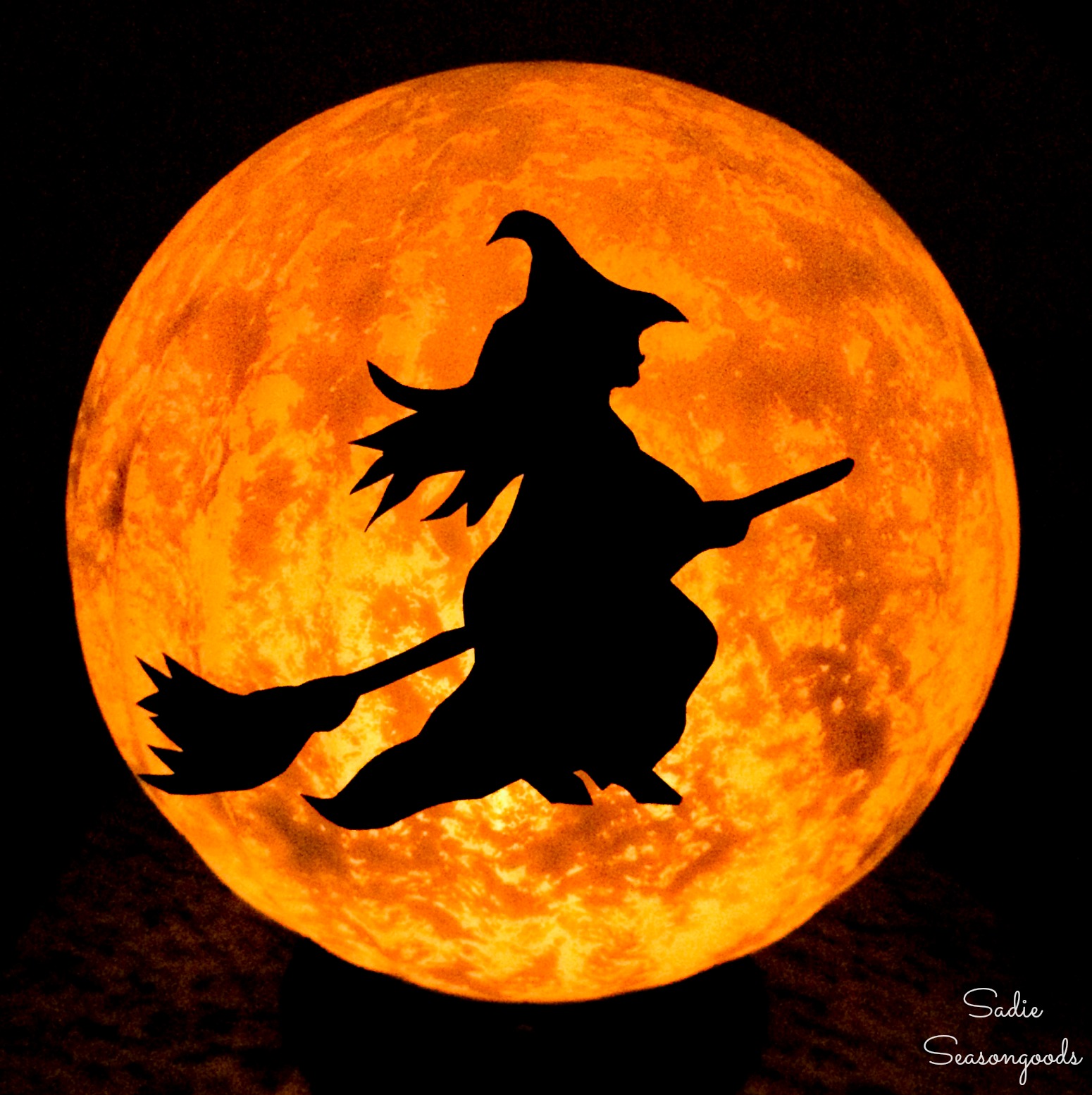 And for another upcycled ghost idea, check out this Halloween candy stand for easy trick-or-treating!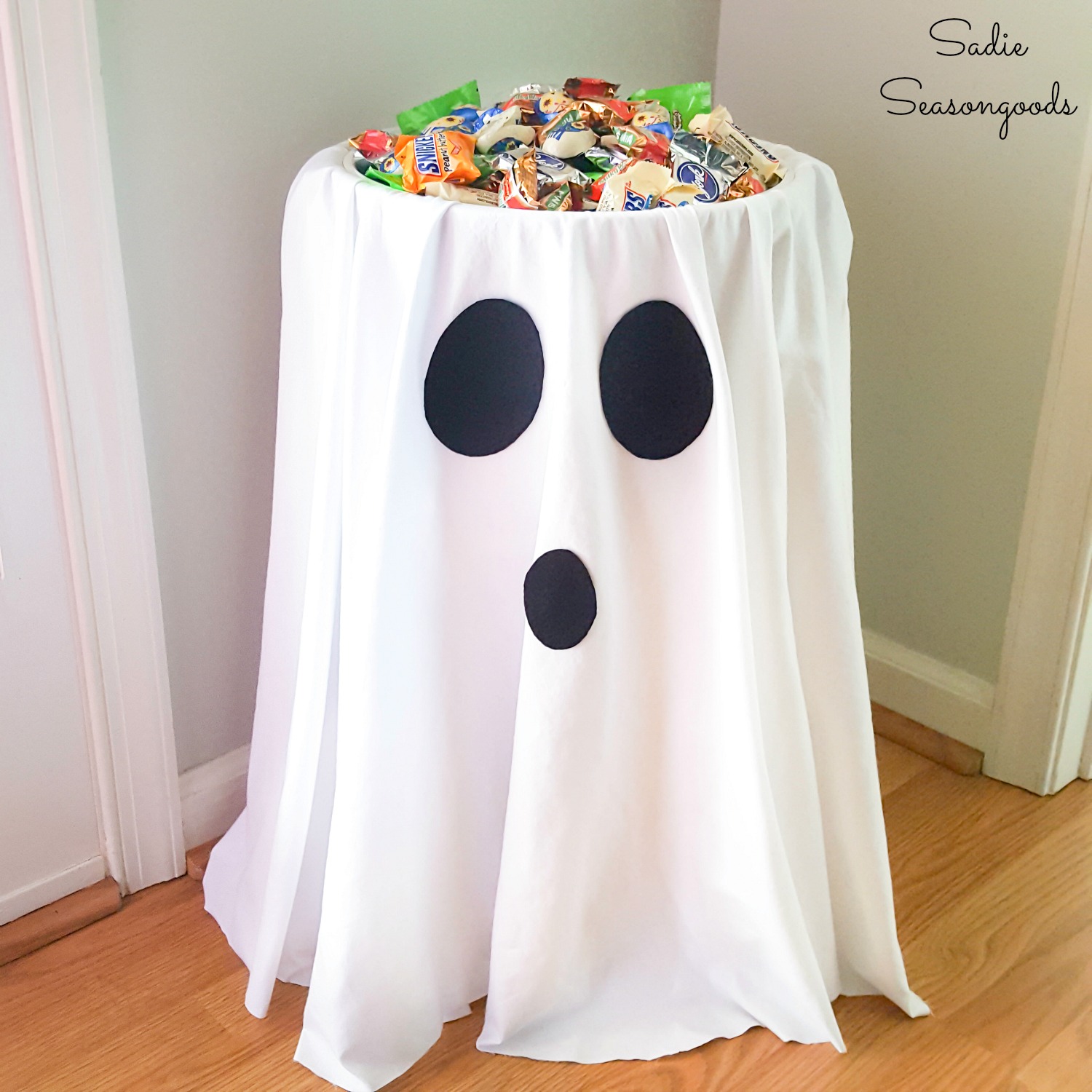 Craft on!
S
Join me on Social Media:

PIN ME!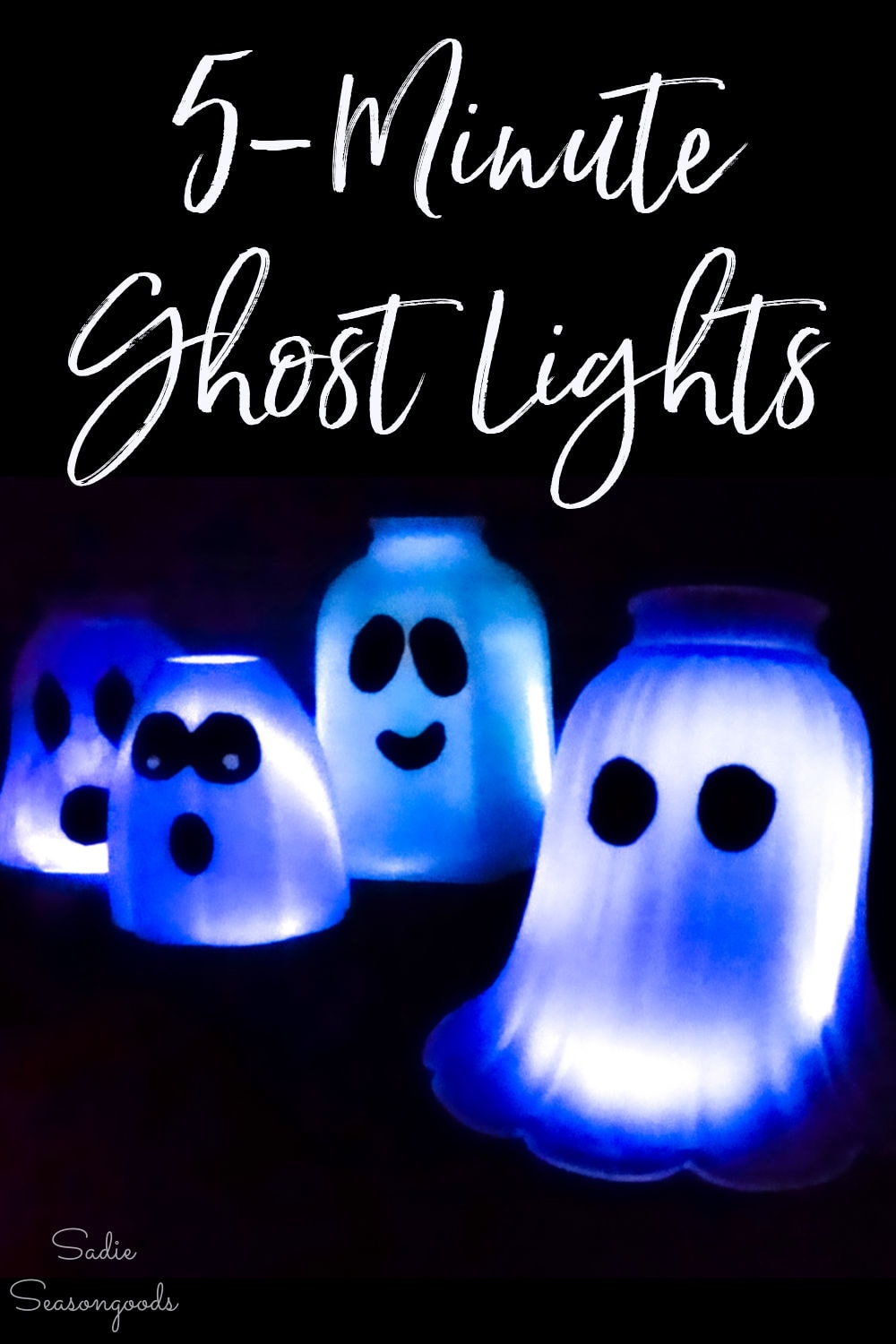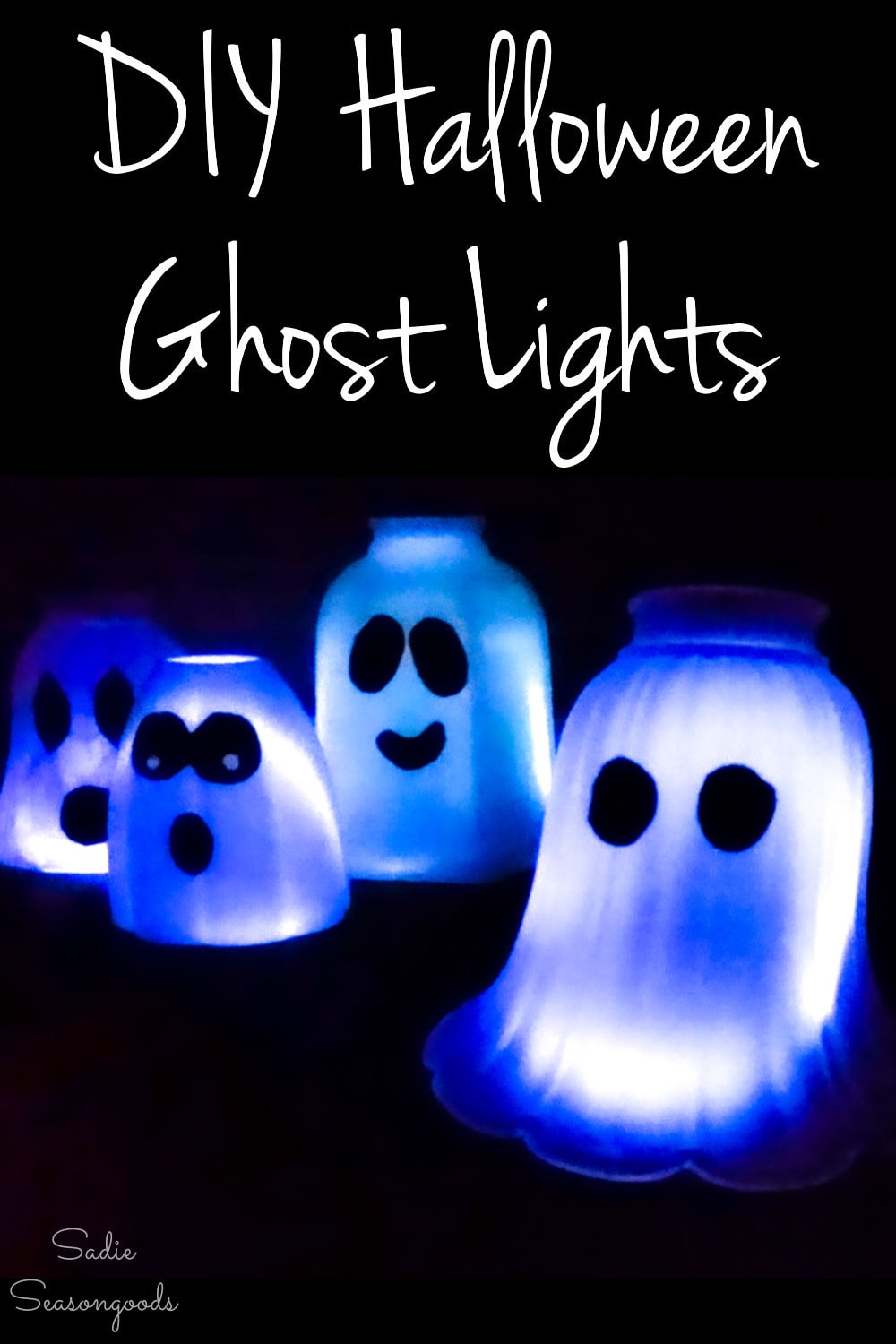 Sarah Ramberg is the owner of Sadie Seasongoods, a website that celebrates all things secondhand. From upcycling ideas and thrifted decor to vintage-centric travel itineraries, Sadie Seasongoods is a one-stop shop for anyone who loves thrifting and approachable repurposing ideas. Sarah is also the author of "Crafting with Flannel" and has been featured in numerous media outlets and magazines.