Way back in the earliest days of my blog, I turned a thrifted spice rack into an organizer for my Craft Room. At the time when I made that project, I had set aside the spice shakers from each of the jars. I wasn't sure what I'd do with them, but figured it didn't hurt to hang on to them for a little while. And as time marched on, I started thinking they looked like film reels. And since I love anything in miniature, I thought I might transform them into movie reel decor.
To refresh your memory, here is the spice rack organizer that I made…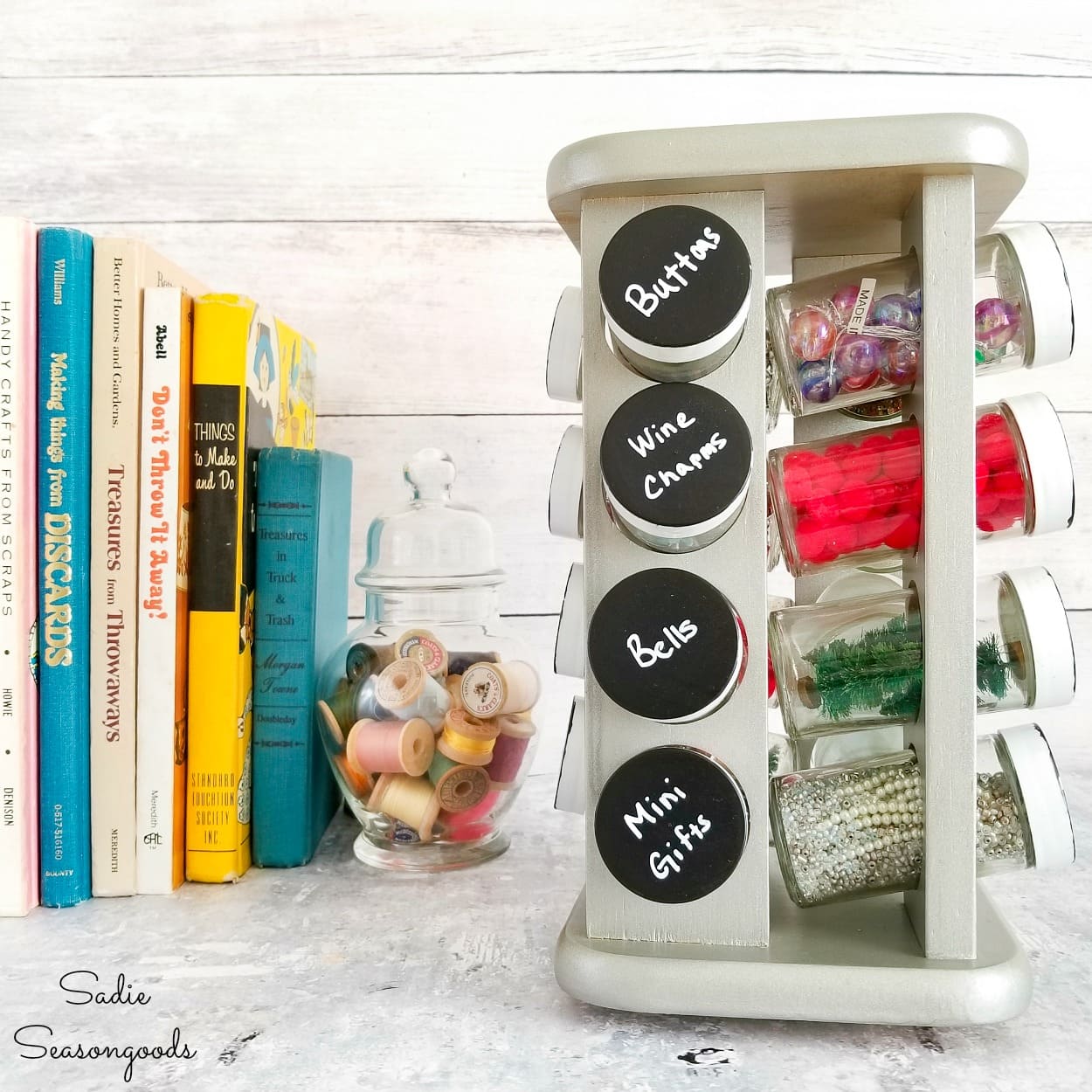 And the shaker tops that sat in my craft room this entire time, looking more and more like movie reels.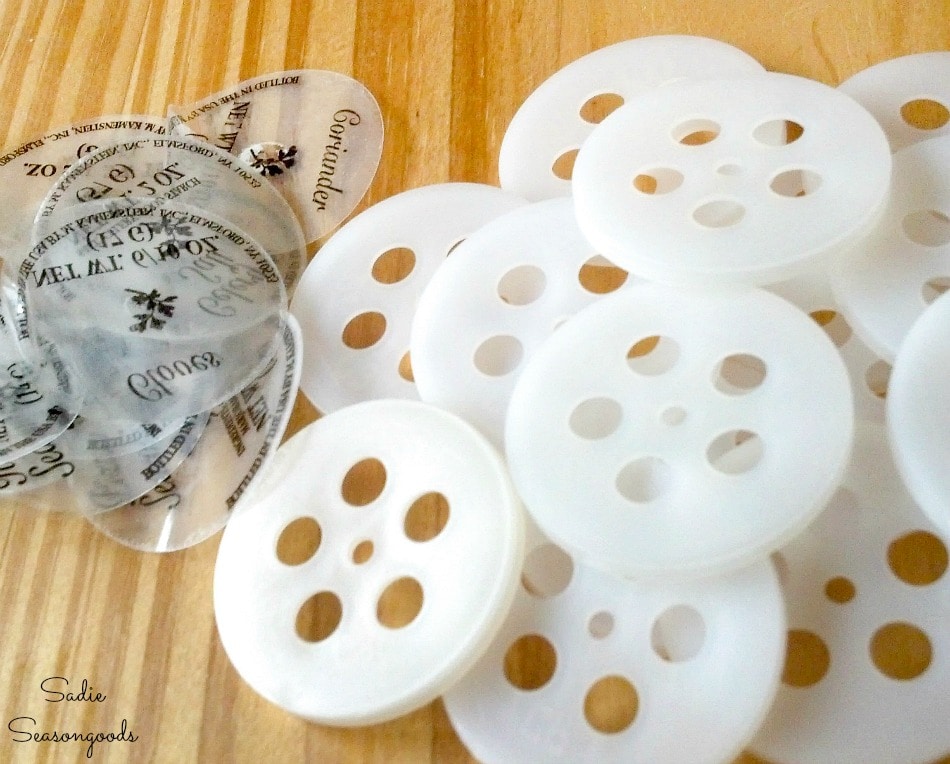 Well, my friends, the time to upcycle them has finally arrived. Let's see if my craft idea for movie film decor could come to life!
This project contains affiliate links for your crafting convenience. As an Amazon Affiliate, I earn from qualifying purchases. All blue, bold, and underlined text is a clickable link, either to a product or to a related post.
Making the Movie Reel Decor
First, I gathered the shaker tops and gave them a couple of light coats in my favorite silvery spray paint (ironically the same color I used on the spice rack).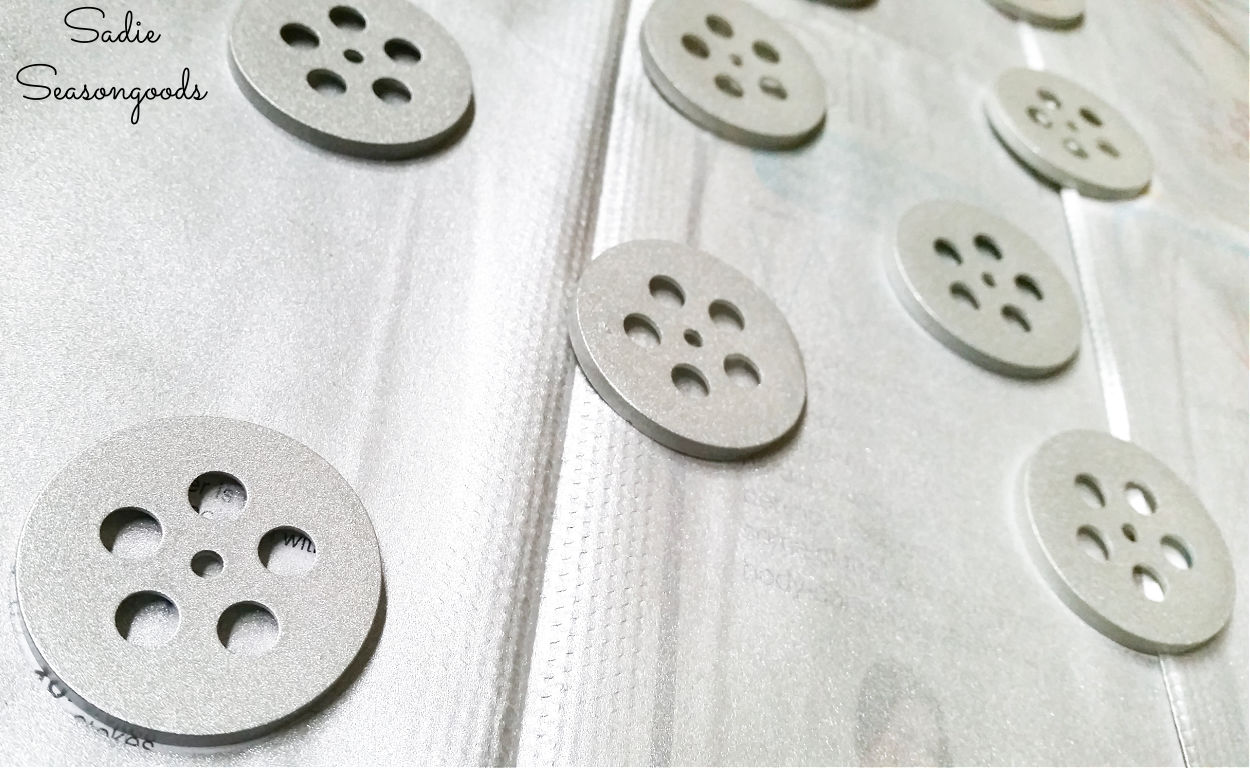 A typical movie reel is silver, right? Or at least in the silver family.
Next, I cut out small dime-sized circles of black felt. I wanted each " film reel" to look like it had a roll of film inside the reel- hence the felt.
Then, I glued each circle to the center of my spice shakers.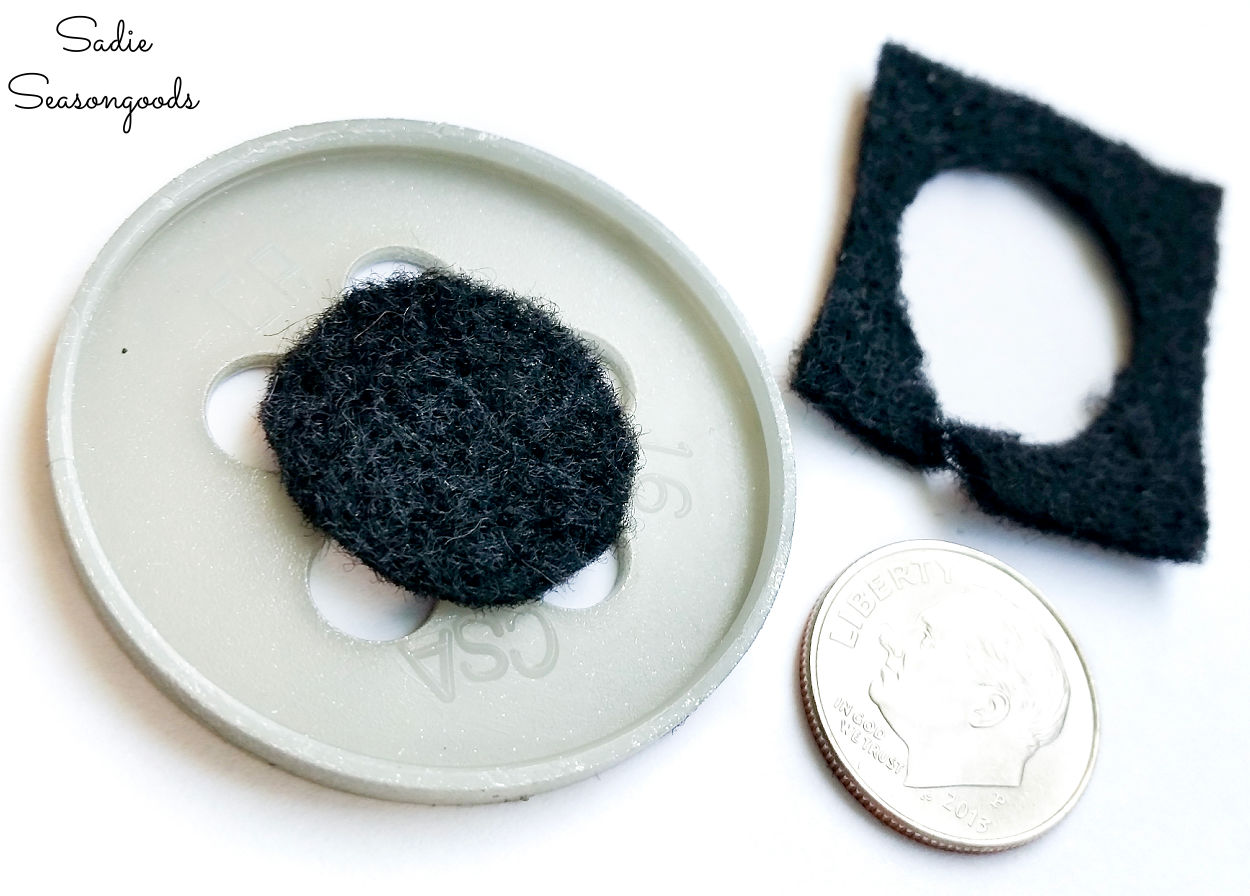 After that, I applied the daintiest line of hot glue to the perimeter lip of a shaker top and set a second one (without felt) on top, lining up the holes as precisely as possible.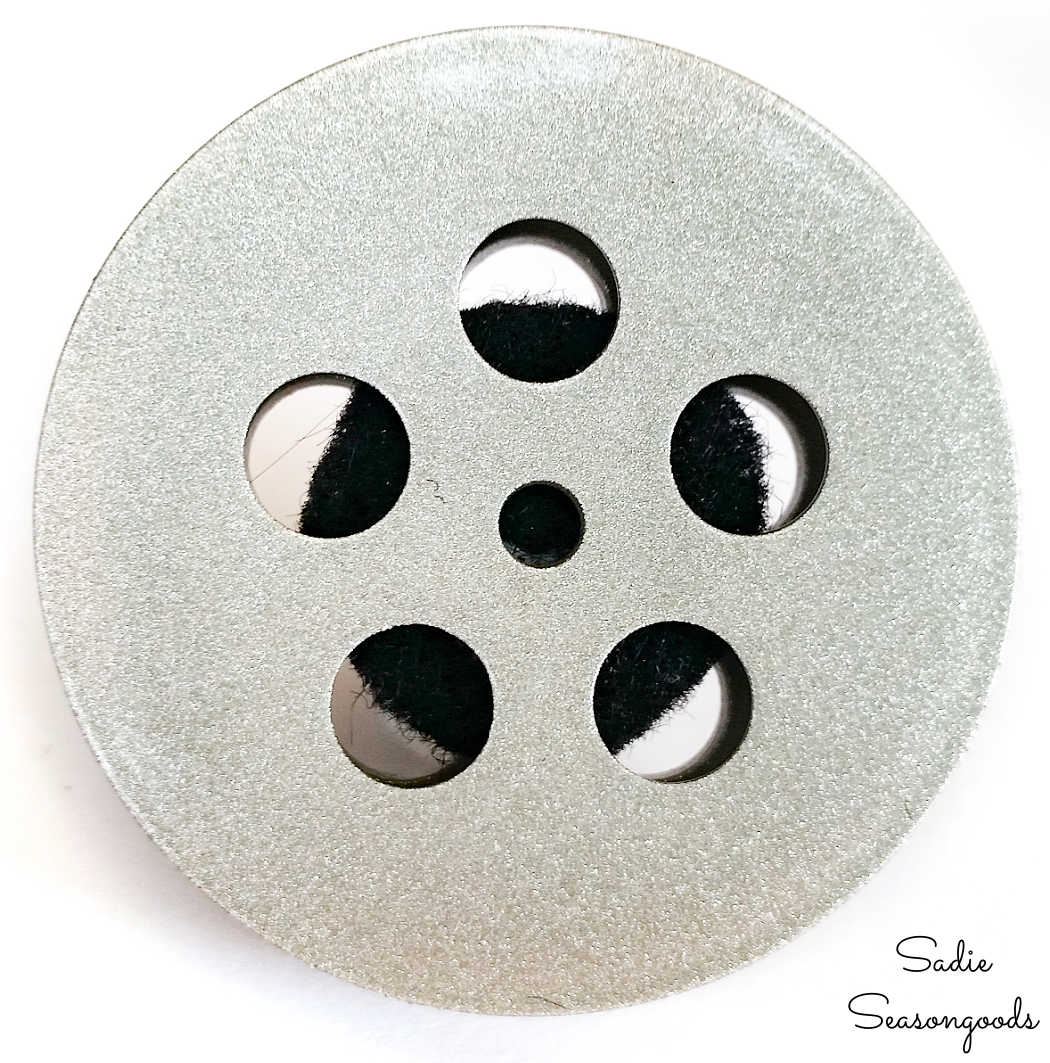 A-ha! Starting to look like a film reel or movie reel decor, right before my very eyes!
One last step: a strip of "film" around the outside, to truly look like movie reel decor.
So, I decided to salvage a piece of narrow tape from a cassette! Thrift stores are teeming with them, so I decided to go with a classic from my wonder years- the soundtrack to Dirty Dancing.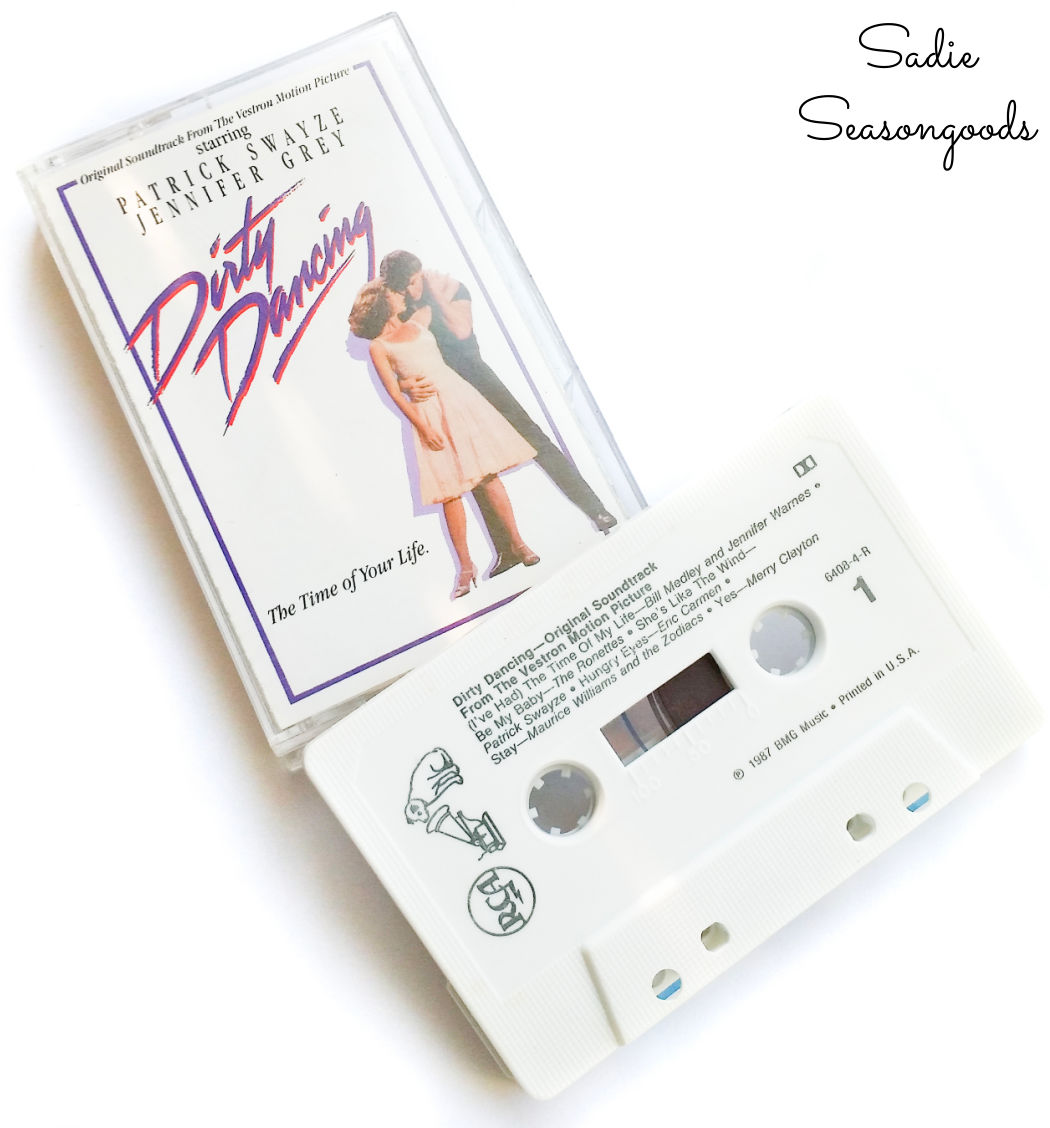 I just LOVE upcycling pieces of old tech, like cassette tapes. Relics of previous technology can REALLY clutter thrift store shelves. So, it's always satisfying to put them to good reuse, isn't it?
Movie Reel Decor from Spice Shakers
Instead of sticking a pencil in the cassette holes to wind the tape back in, I gently tugged it out. What a travesty that would have been in 1987! But times have indeed changed.
Lastly, I used the edge of a glue stick to attach a strip of cassette tape to the exterior, like film. And just like that, I had an adorable miniature film reel.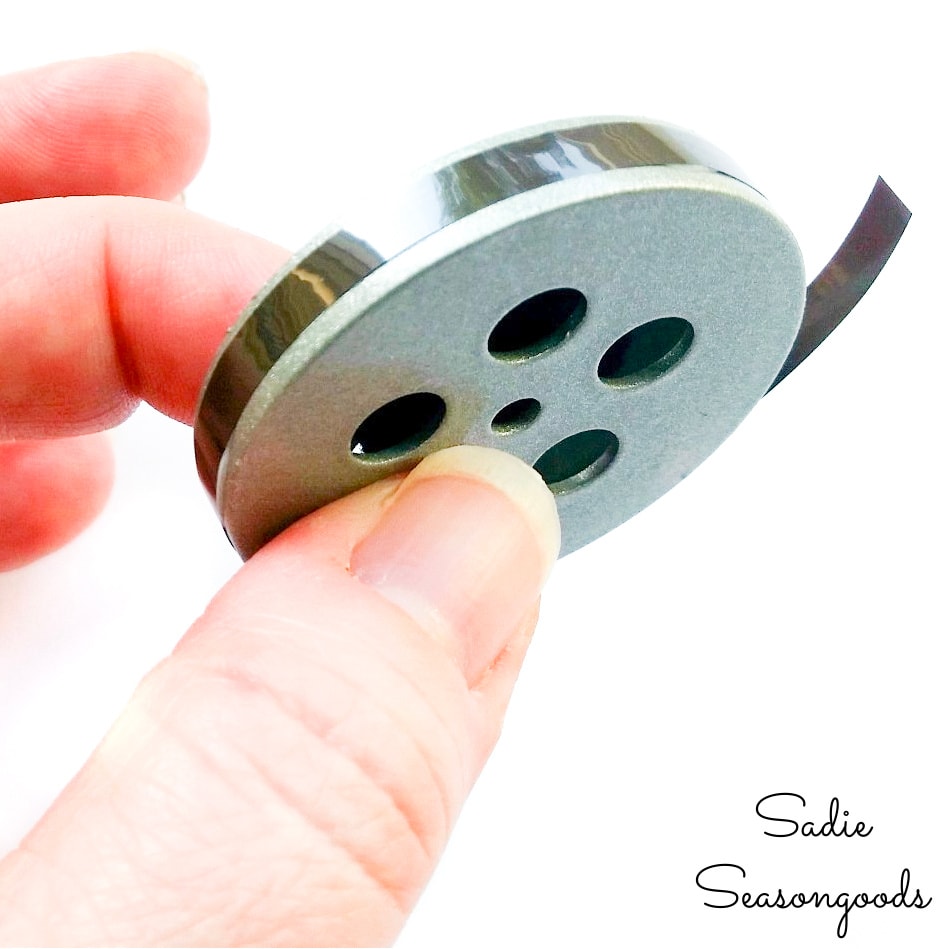 The perfect decor (or party favor?) for a movie night, an Oscar party, or even Christmas ornament gifts for a movie lover. Perhaps this project is a wee bit silly…but they turned out awfully cute!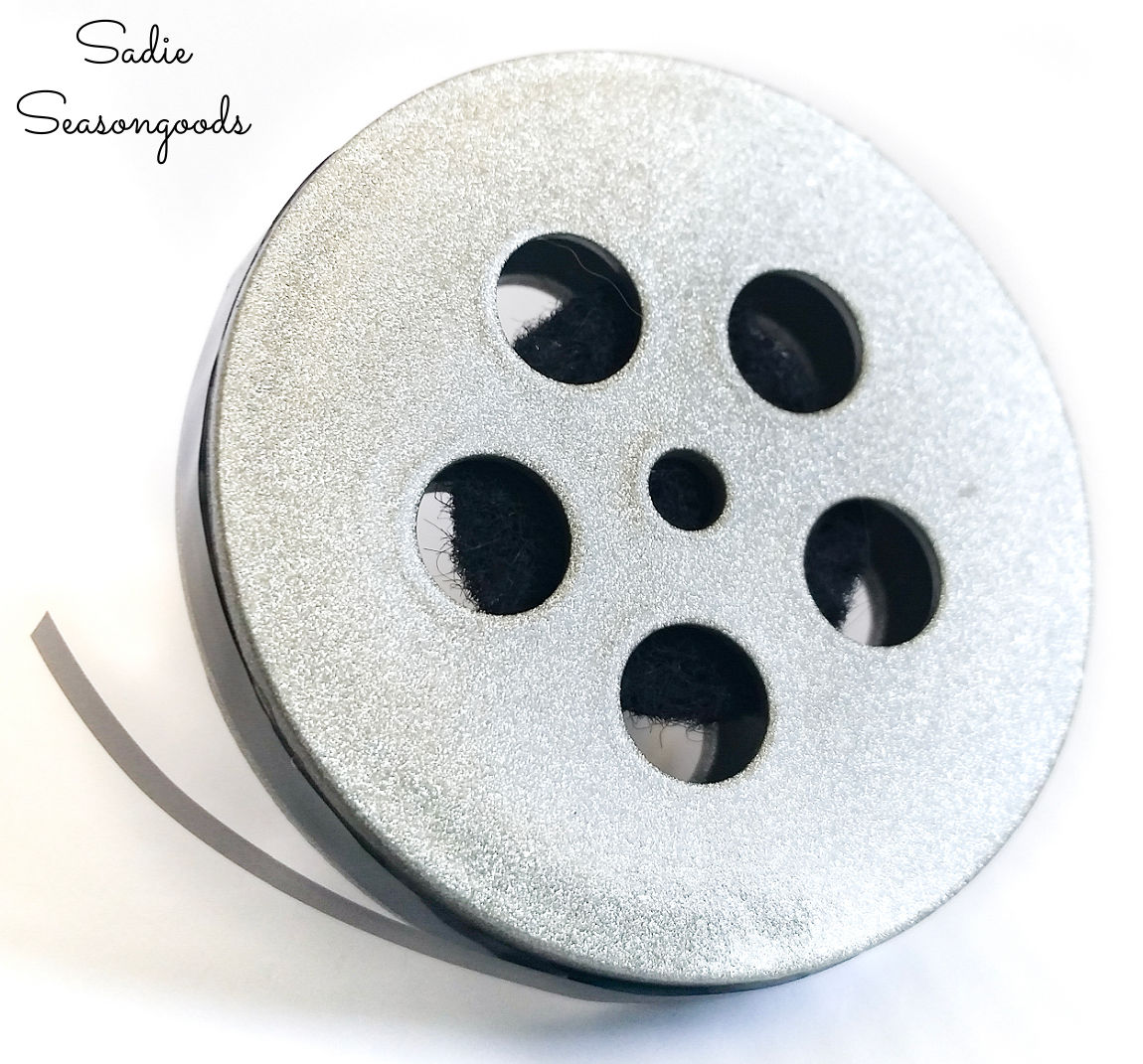 Talk about creative reuse, eh? And just think, I almost threw away all those spice shakers…
Speaking of Christmas ornaments, guess what? A movie producer contacted me because he used this upcycling idea to make a movie tree for his office! Isn't that fabulous??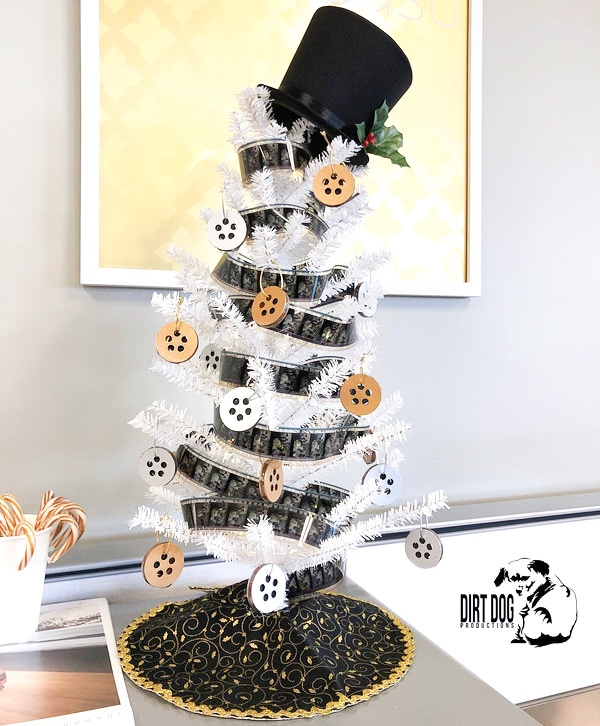 If you enjoyed this upcycling idea for movie reel decor, then you may also be interested in what I used to make this industrial side table, too!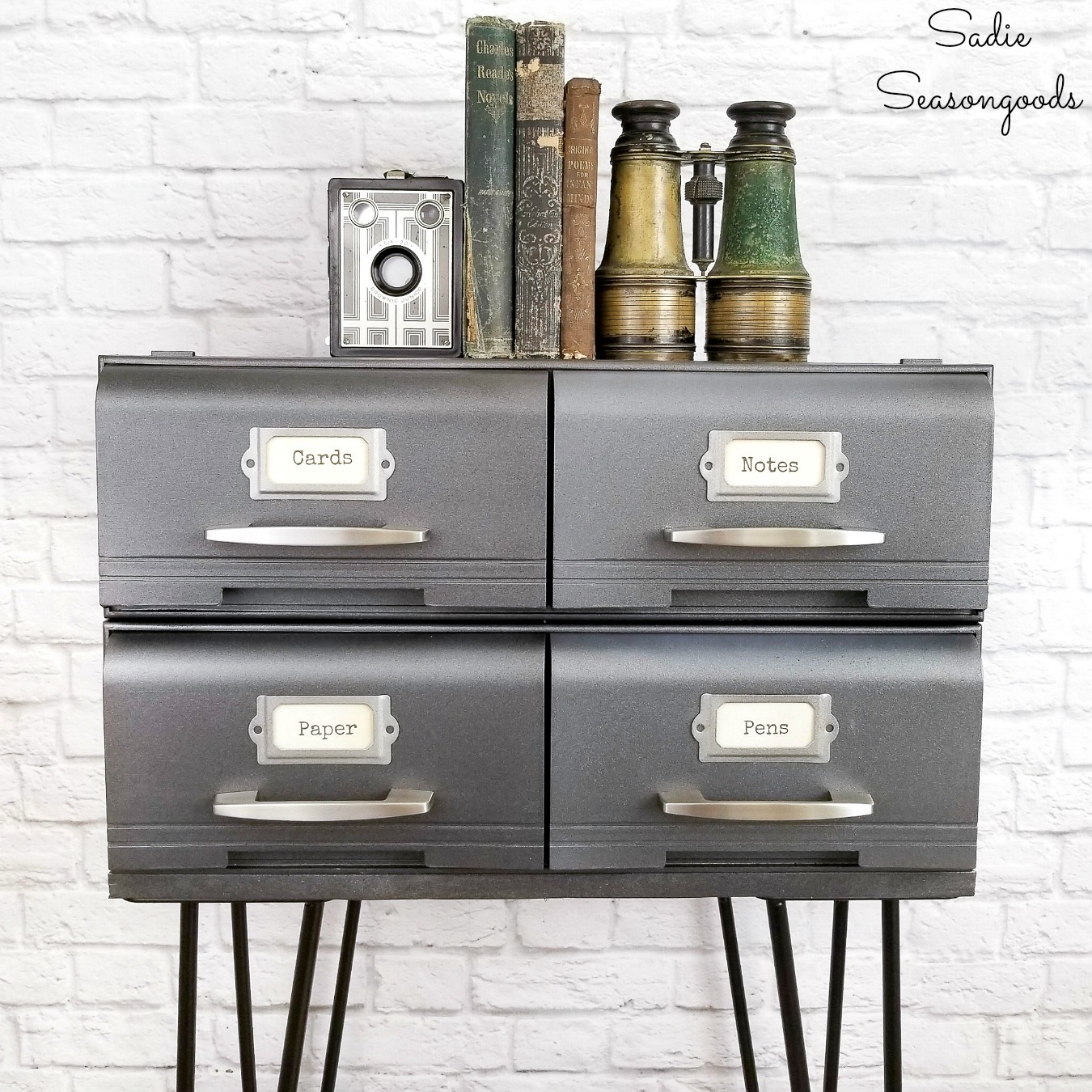 Craft on!
S
Want to be notified when I publish my next upcycling project tutorial?
Subscribe to Blog via Email
Join me on Social Media:



PIN ME!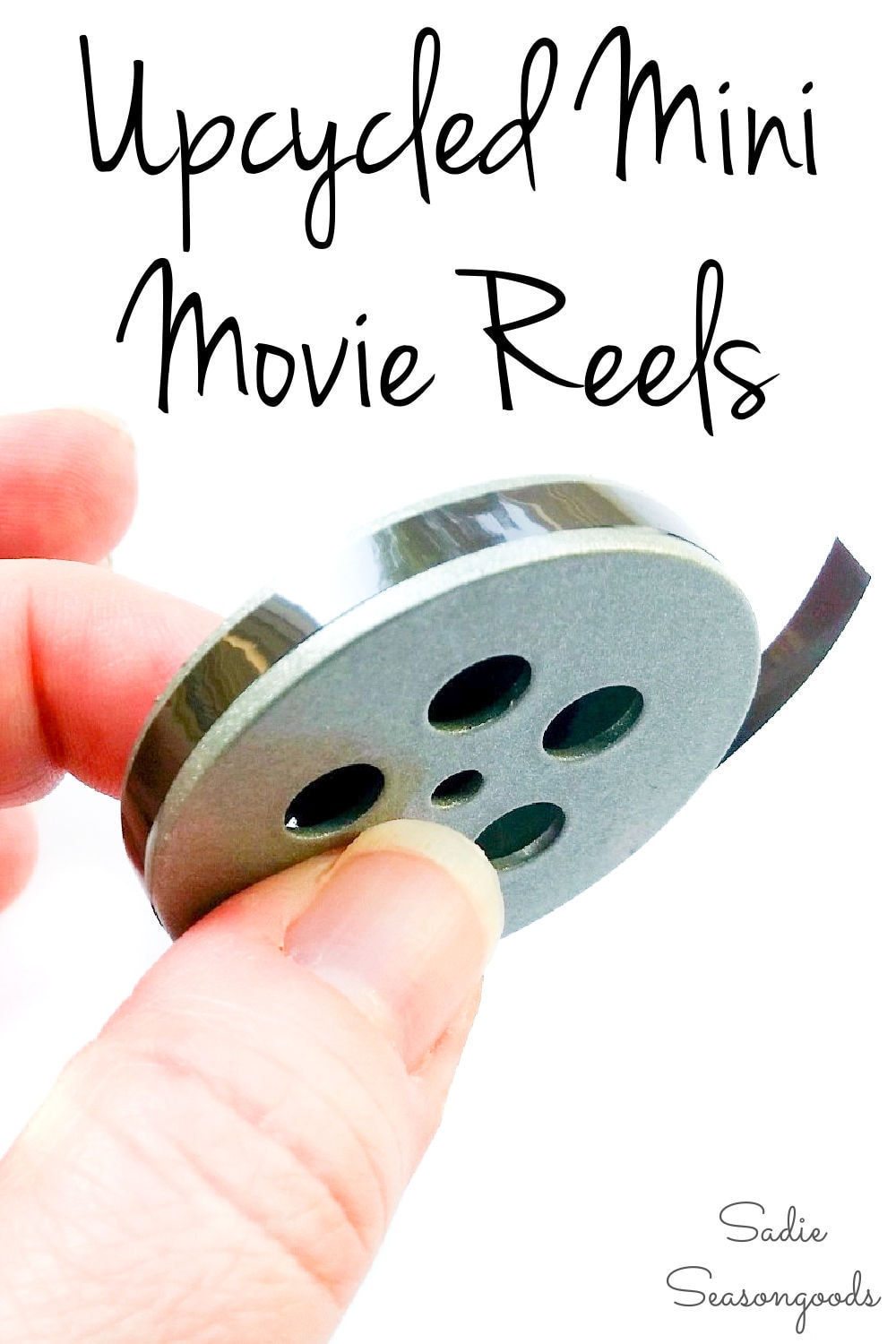 Sarah Ramberg is the owner of Sadie Seasongoods, a website that celebrates all things secondhand. From upcycling ideas and thrifted decor to vintage-centric travel itineraries, Sadie Seasongoods is a one-stop shop for anyone who loves thrifting and approachable repurposing ideas. Sarah is also the author of "Crafting with Flannel" and has been featured in numerous media outlets and magazines.