A month ago, I didn't envision putting together a collection of crafts with waste materials to share on my blog. But with most of us confined to our homes right now, I thought it might spark some ideas for recycling activities using things we already have on hand. Waste crafts aren't typically my favorite kind of recycling projects, but different times call for different measures.
Let's not forget about all the new homeschooling moms and dads, either! I know y'all are looking for craft ideas or recycling projects for kids, as well.
I've tried to include a variety of projects with wide appeal: ideas for kids, ideas for adults, crafts that are functional, and crafts that are simply artistic. But they are all very simple and either use waste materials (food containers, toilet tissue tubes, etc.).
Or, they use common household items (wine corks, old baking pans, cardboard boxes, etc.). Or paper mailers from Amazon, like I used for these: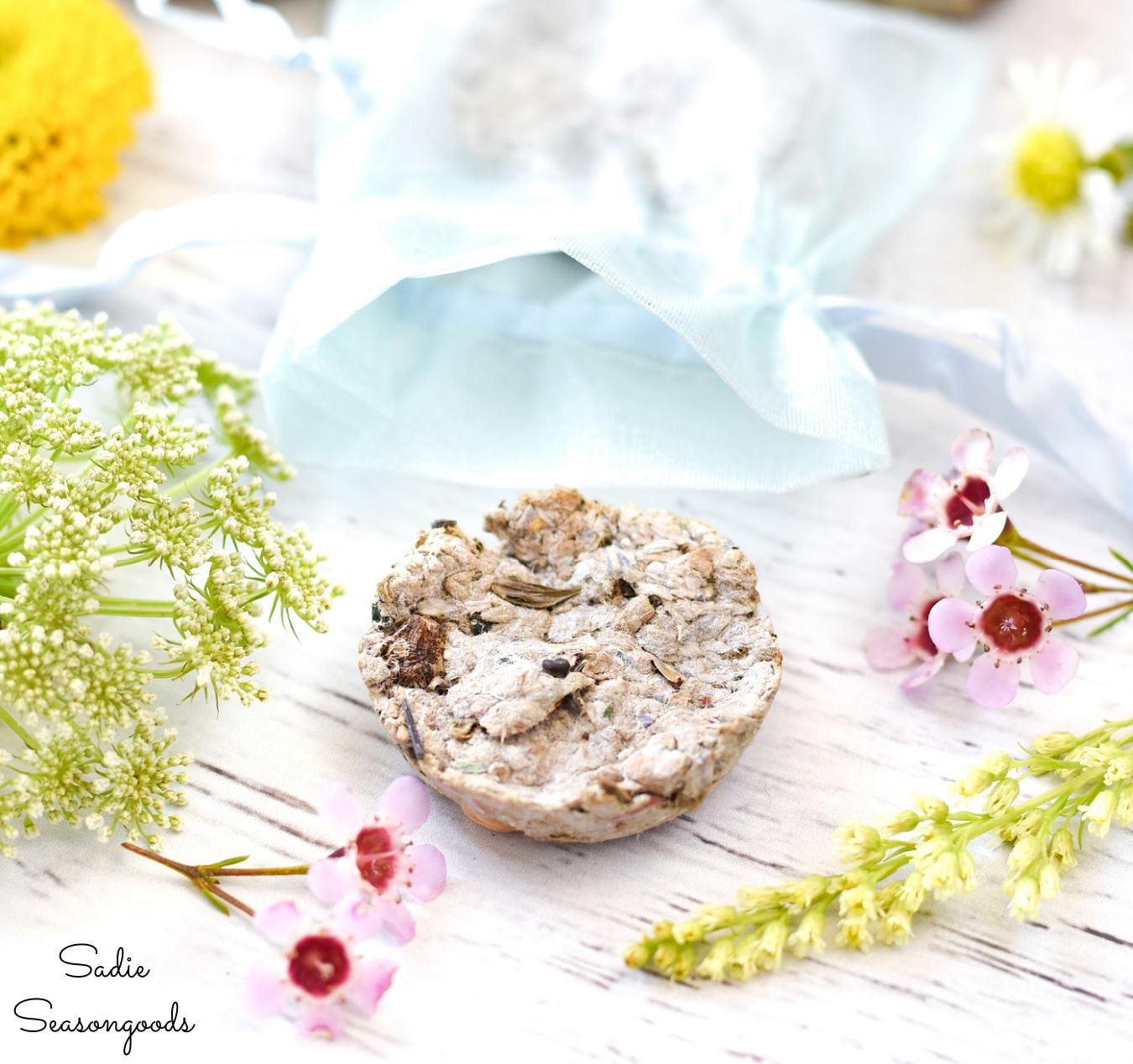 Of course, I've included some of my most basic projects that don't require a trip to the thrift store, too. Such as this mosaic stepping stone that used a cake pan as a mold. (AND it's a secret key hider, too!)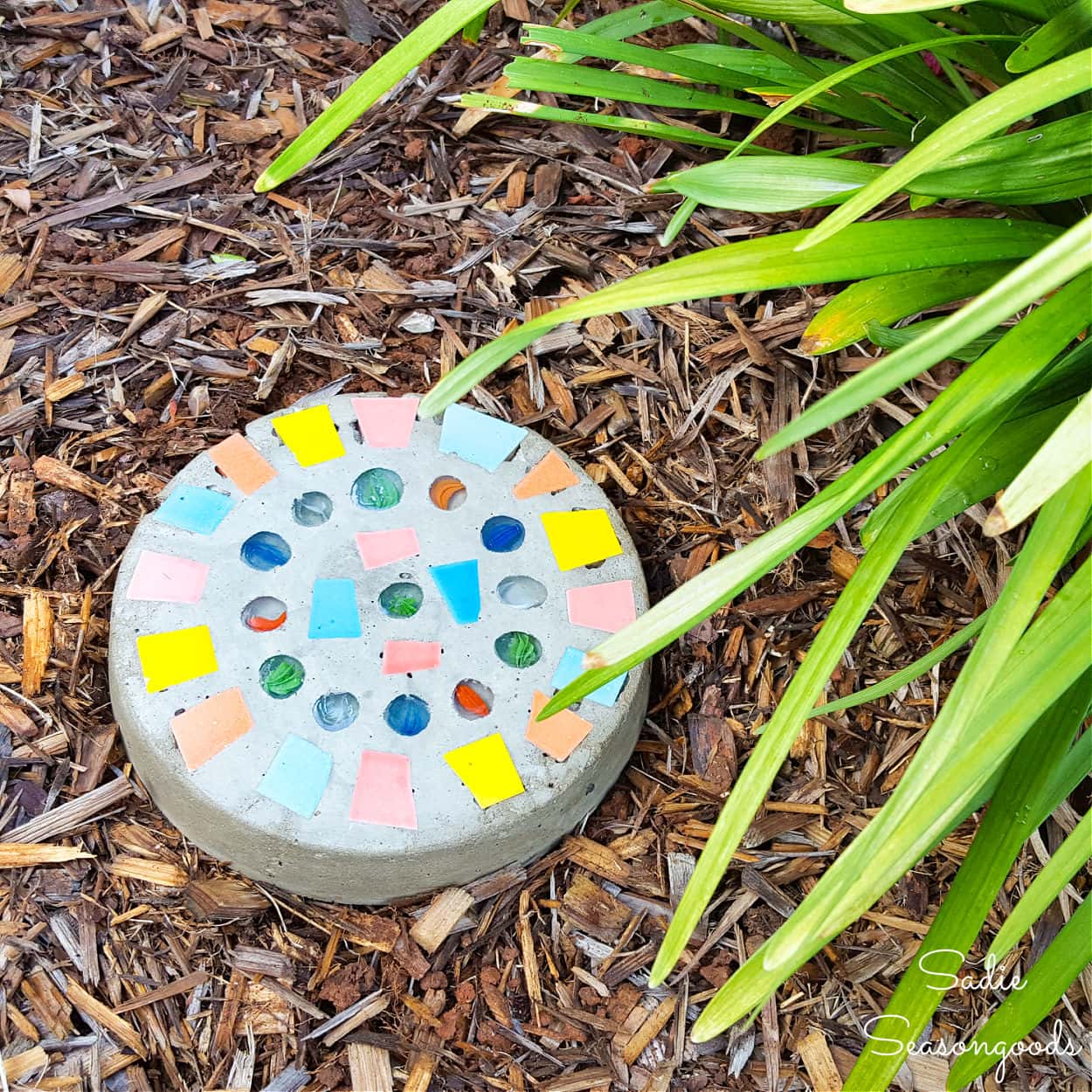 And this cat cave that I made for Cottonball using a moving box and an old T-shirt.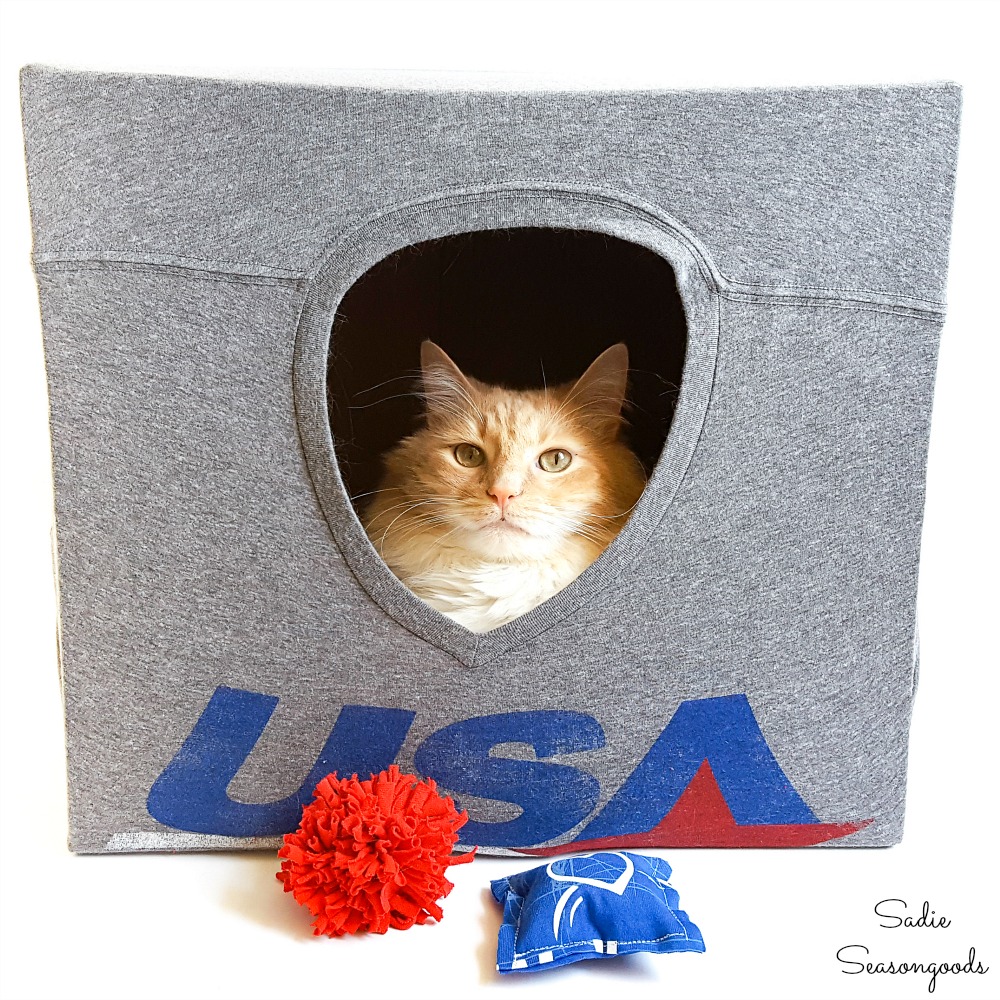 Waste material projects like these are a great way to pass the time at home that doesn't involve zoning out in front of the TV. And if the weather is mild, you could do them on your front porch or back patio, too.
There are literally thousands of crafts with waste materials and recycling activities that you can do during this strange time in our history. I truly believe that setting aside time to be creative is important for our collective mental health right now.
Even if your creativity comes from the junk drawer, like my fairy garden did.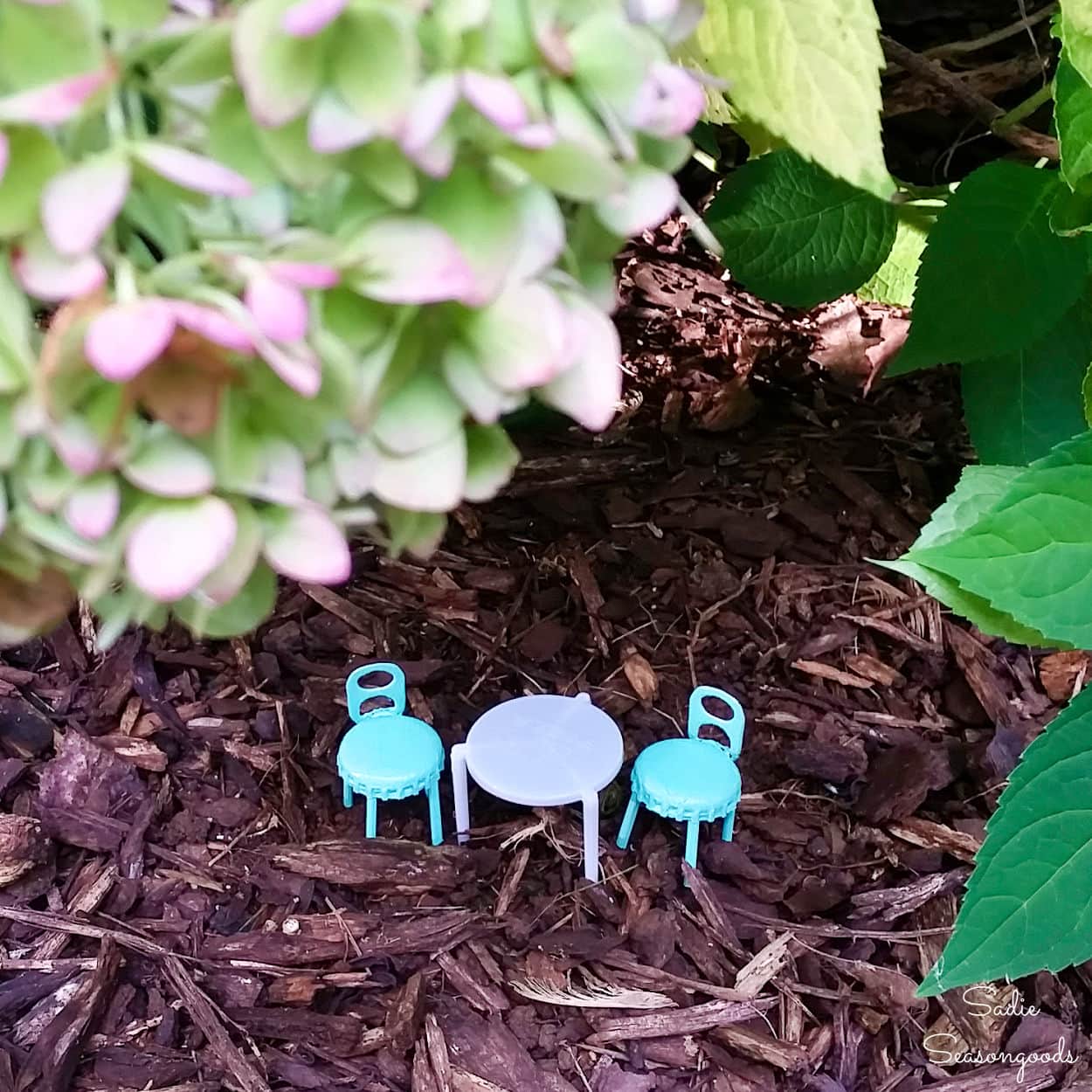 Focusing on an art project or craft idea with your kids is therapeutic and allows you to escape the 24/7 news cycle for just a little while.
And let's not forget, Earth Month is here! So these waste material projects and recycling activities are perfect for celebrating Earth Day, too!
Such as reusing food cans after cooking!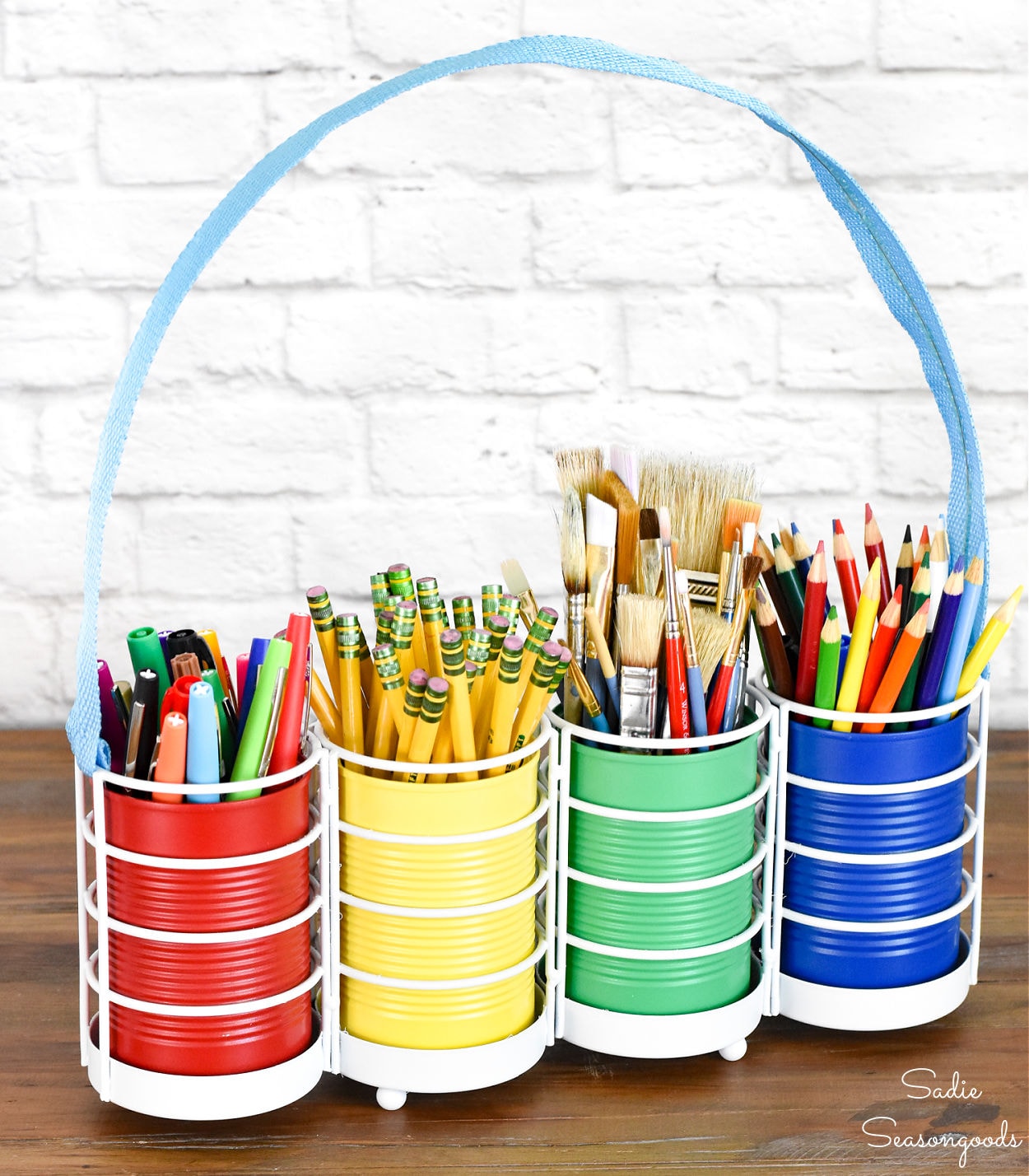 I hope you find some inspiration from these easy recycling projects! I definitely plan on creating some of my own in the coming weeks, as well.
Crafts from Waste Materials and Stuff Around Your Home
You are invited to the Inlinkz link party!


Did you see any waste crafts that caught your eye? I suspect my recycling bins will be less full as the days go by and the need for craft materials grows!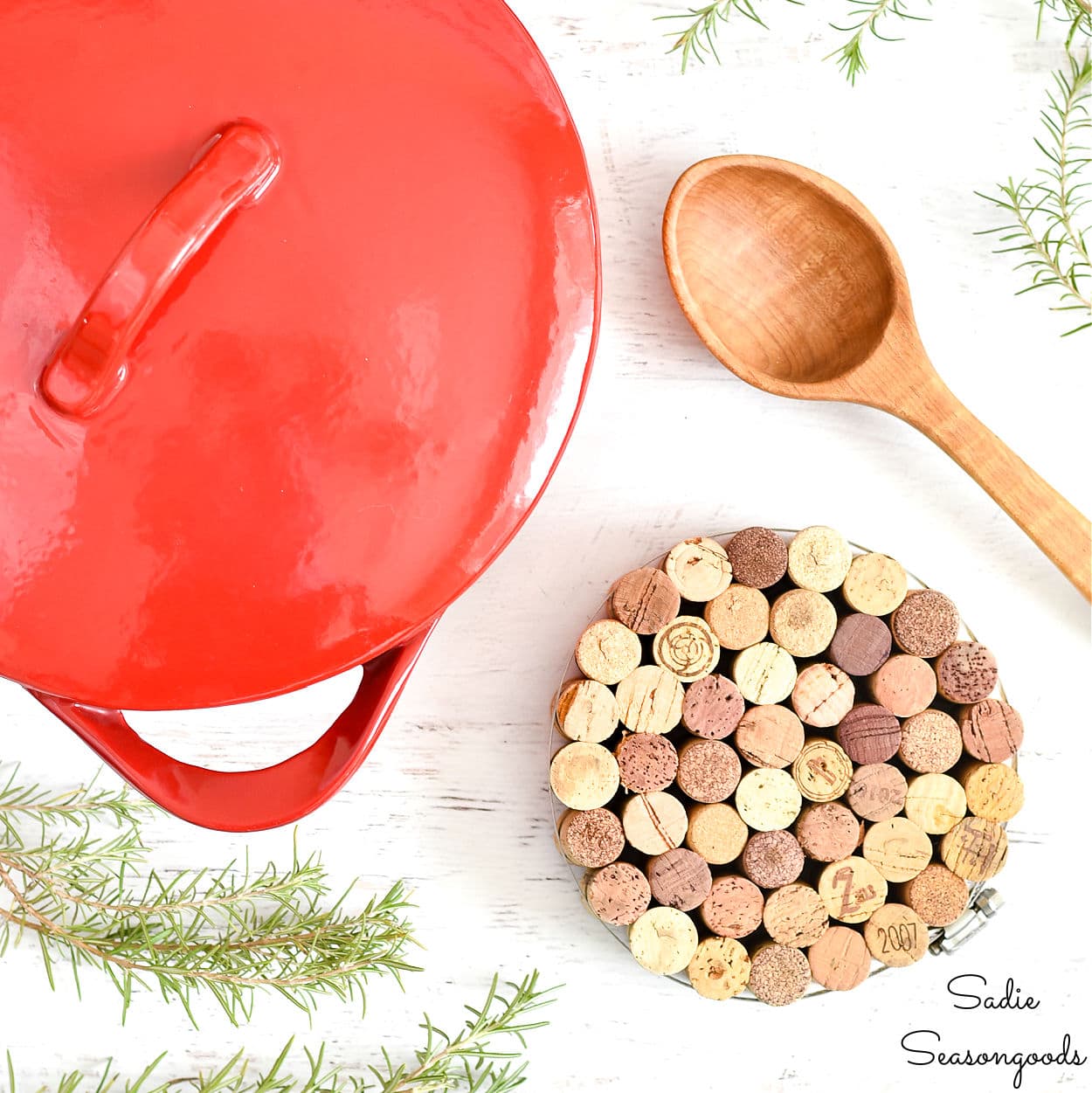 You may also be asking, "But what about other craft supplies, like paints and glues?". I'm lucky in that I have a tremendous collection, but I know not everyone has that luxury.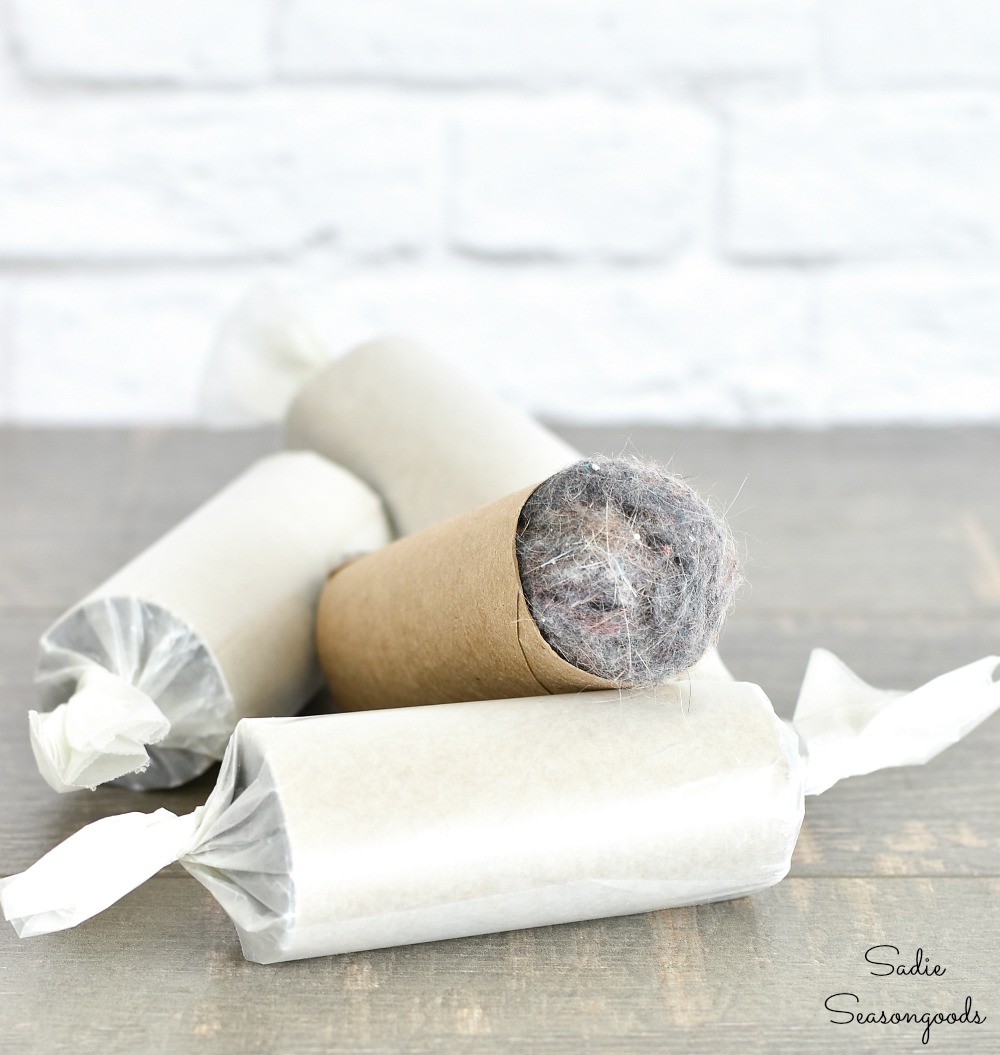 You can still order online through Amazon and similar sites. To keep costs down, however, I highly recommend coordinating with your neighbors to do non-contact porch swaps (if walking your neighborhood is still allowed).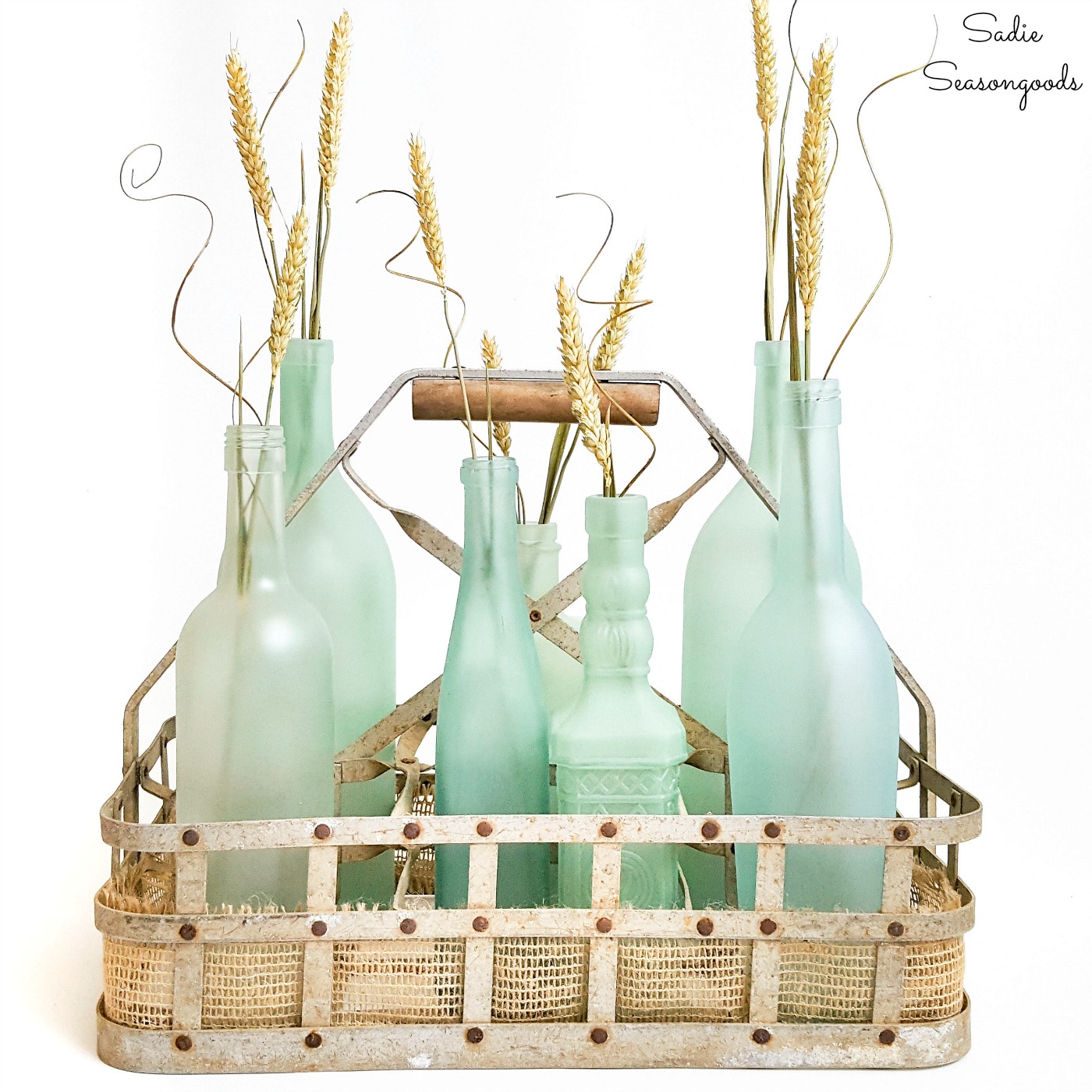 But limit it to bottles, jars, and other non-porous packages that can be sprayed with Lysol or wiped down with a sanitizing wipe.
If you're still looking for more ideas for recycling activities using household items, I have other collections that may come in handy. Especially if your thrift store donation pile is growing with nowhere to drop off!
Craft on!
S
Want to be notified when I publish my next upcycling project tutorial?
Subscribe to Blog via Email
Join me on Social Media:
The following are affiliate links for your crafting convenience. As an Amazon Affiliate, I earn from qualifying purchases.


PIN ME!