Decorative trays are something I'm always drawn to in thrift stores. Sometimes, they're plain and an ideal canvas for a makeover idea. Other times, though, I see them as the catalyst for another project completely, no longer living life as a tray. And then there are those even rarer times, when I find something else completely that I end up turning into a tray.
See what I mean, though? The upcycled tray possibilities are seemingly endless, and I can't seem to get enough of them under my blogging belt! For instance, this farmhouse-inspired tray started as an over-the-sink cutting board and appeared on my blog early on.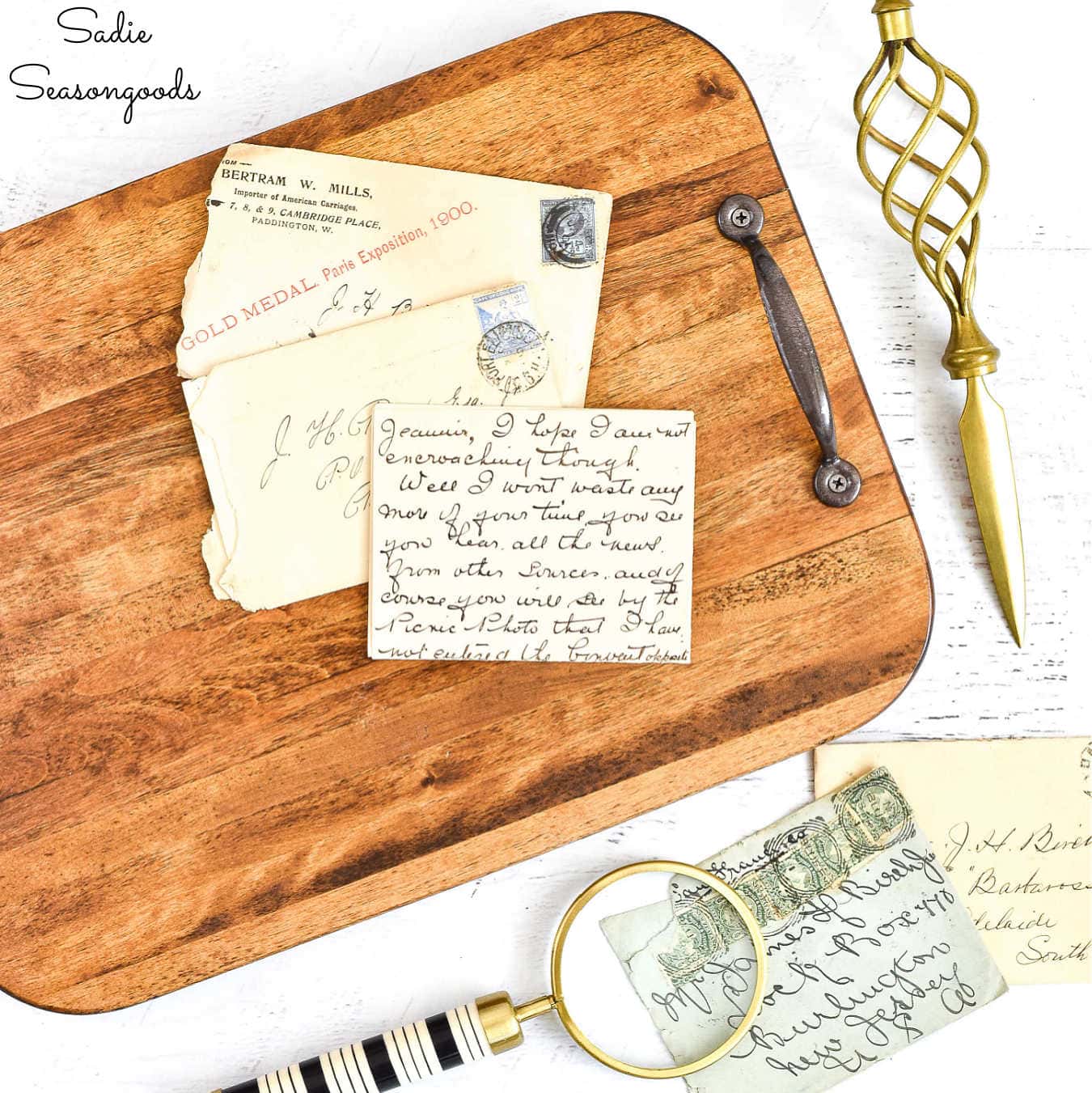 And I gave this silver-plated tray a boho makeover for those hot summer days. No more silver polish for this guy!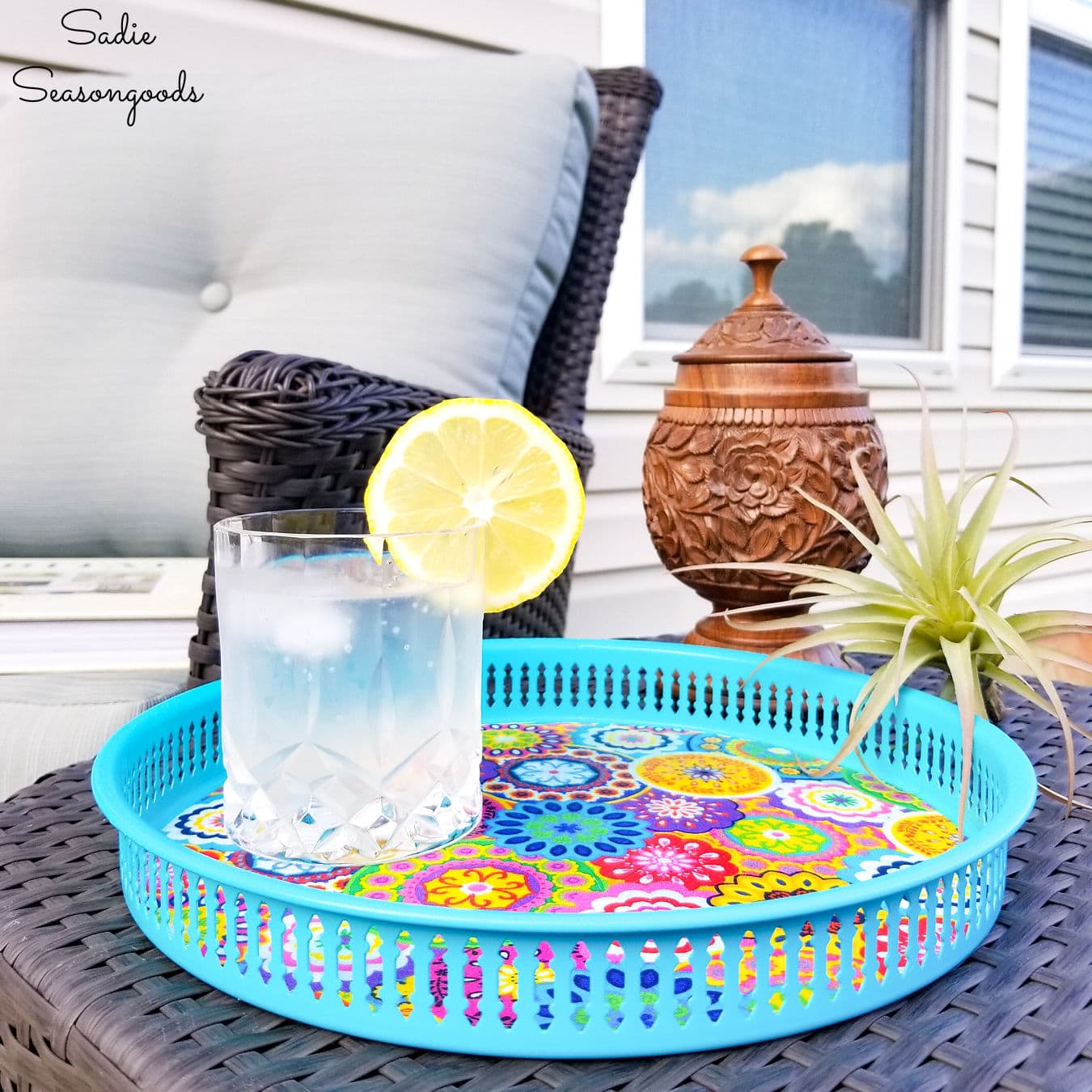 But this former Tupperware veggie tray is now a spinning organizer for craft supplies! That's what I'm talking about- trays for makeovers, trays for repurposing, and instances when non-trays become trays.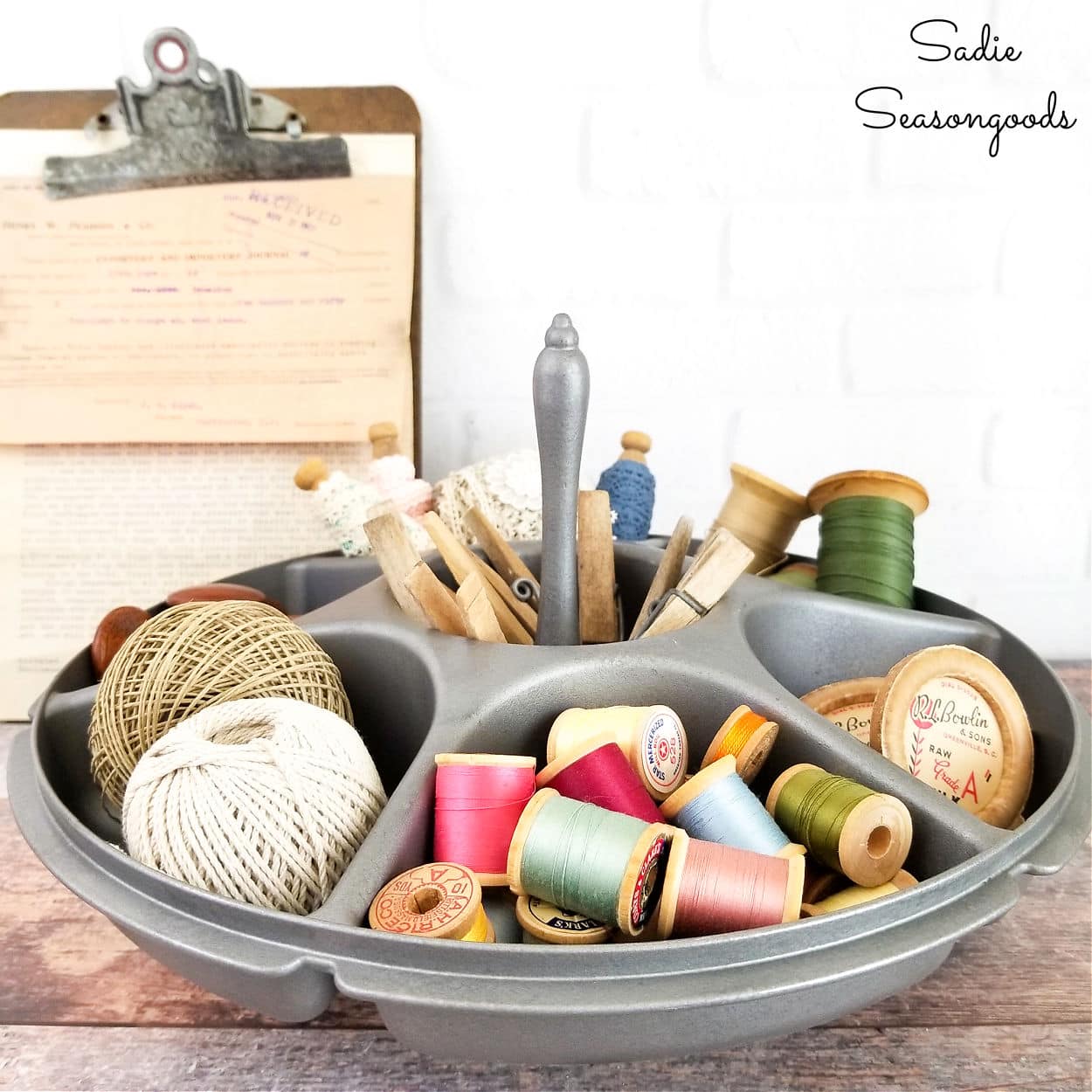 Seems like trays are as versatile as things like cutting boards and picture frames at thrift stores, eh?
Which is why I decided to put this collection of projects together. Because I'm quite certain that I'm not the only lover of decorative trays out there. And perhaps you've been looking for some tray-flavored inspiration before your next thrifting trip!
Or upcycling ideas for trays you've already got at home, such as an old cookie tray from your kitchen.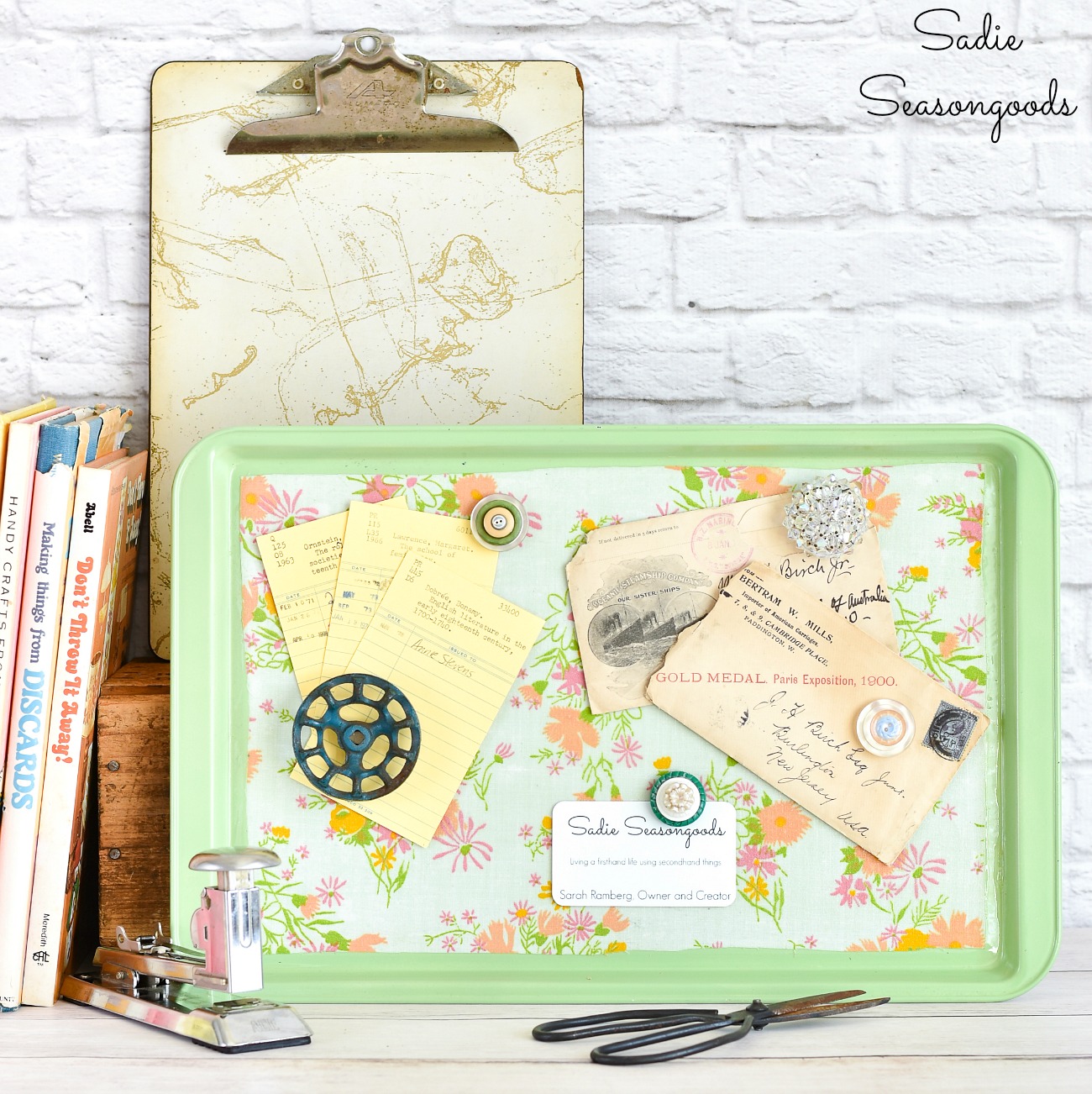 Of course, I am not the only blogger who LOVES to tinker with decorative trays. So, the collection includes my projects as well as those created by others. And I hope you find all sorts of inspiring ideas here for your next tray project!
Upcycling Ideas for Decorative Trays
You are invited to the Inlinkz link party!
So, tell me- did you see any ideas here that you might put to good use in your own home? Or are you just inspired to go thrifting and look for a plain tray to give a makeover to?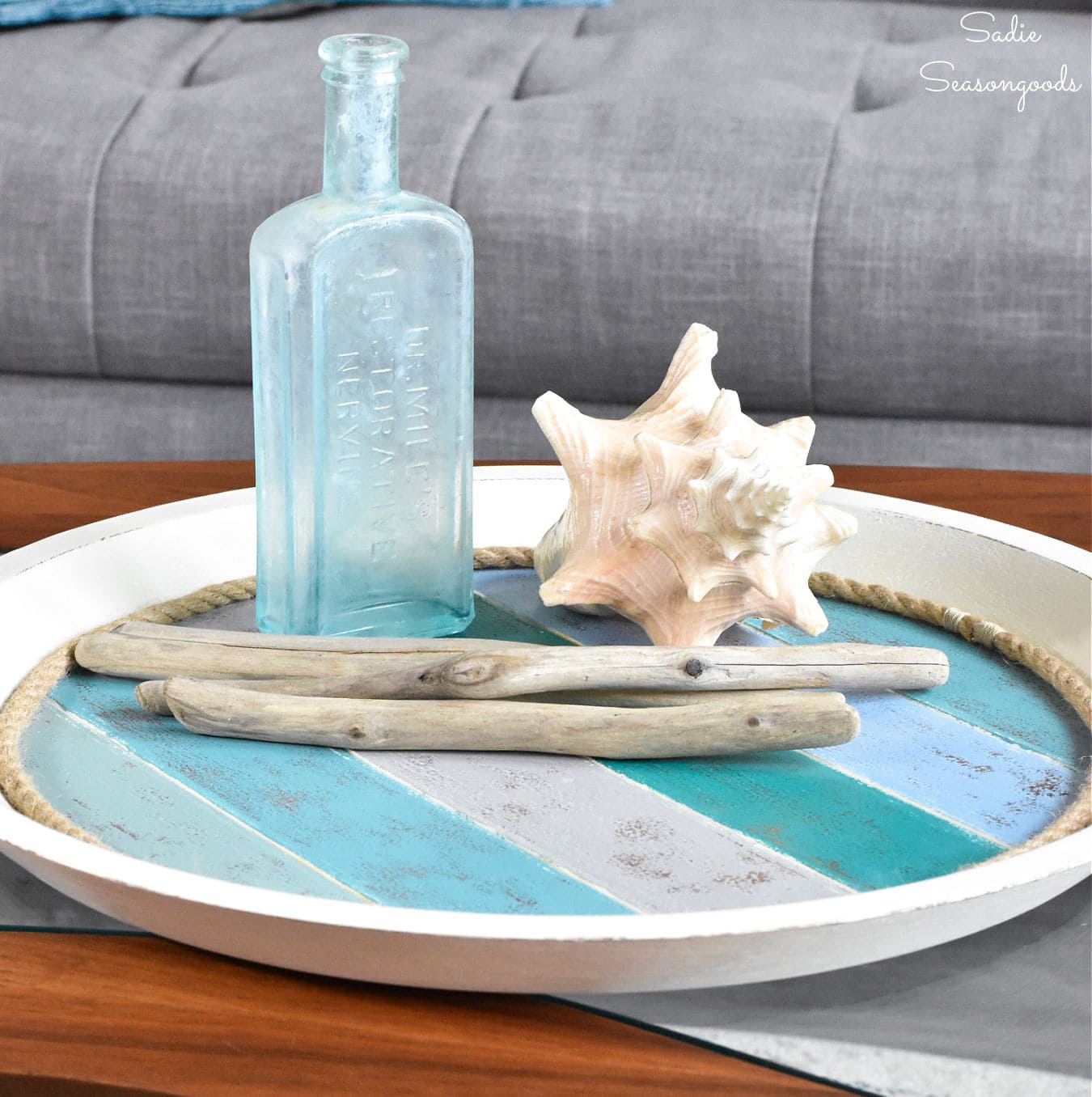 The truth is, I've *probably* upcycled enough trays by now. But I just thrifted another one the other day, so clearly I'm not done yet!
I mean, I couldn't even write a book without including a tray project in it either. Clearly my tray appreciation (tray-preciation?) runs deep…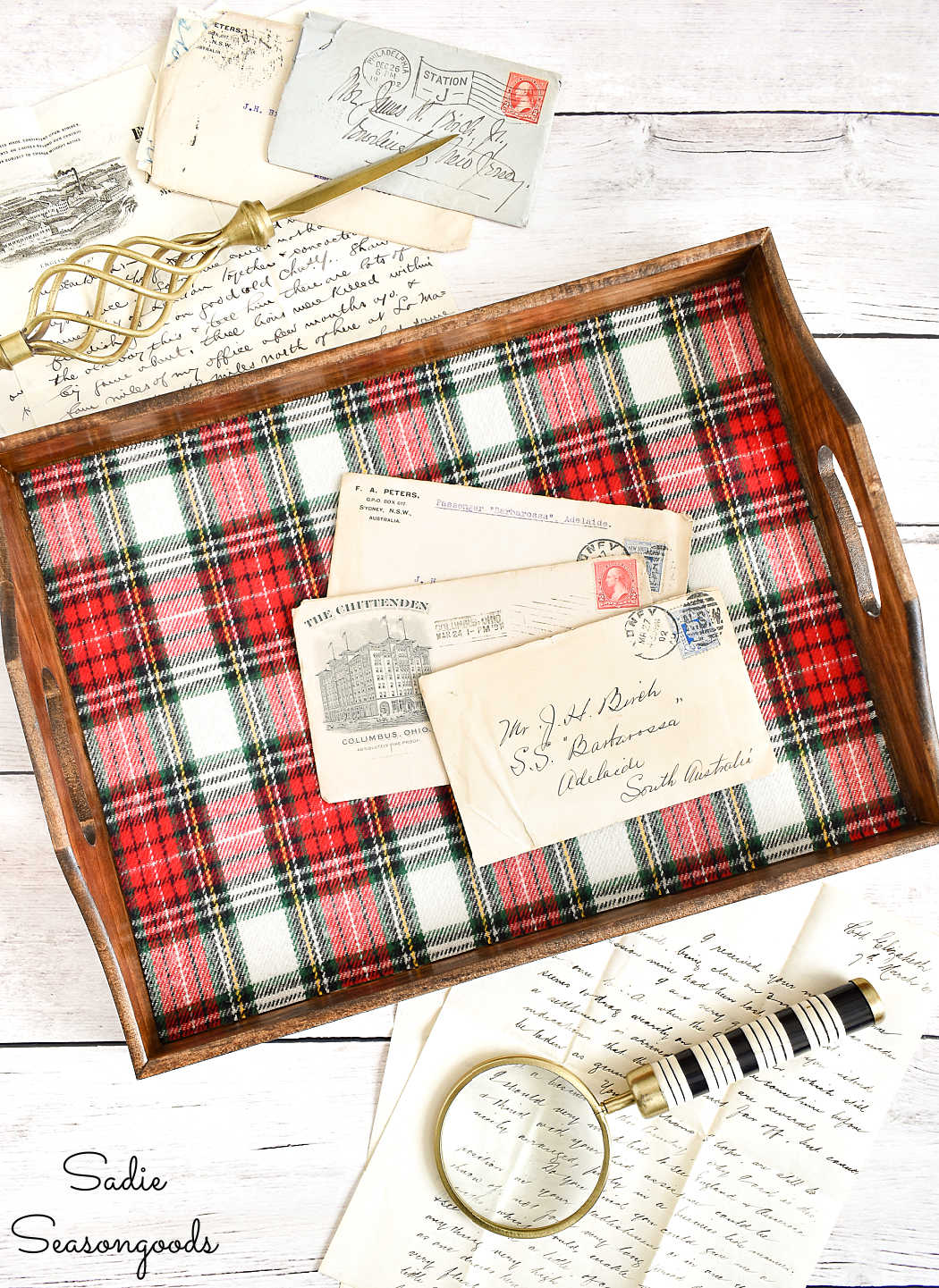 I can't wait to hear about which of these tray projects have caught your eye the most, whether it's one of mine (like the vintage blueprint tray below) or another blogger's! It's always good for me to know which projects you're drawn to so I keep creating content that you find intriguing.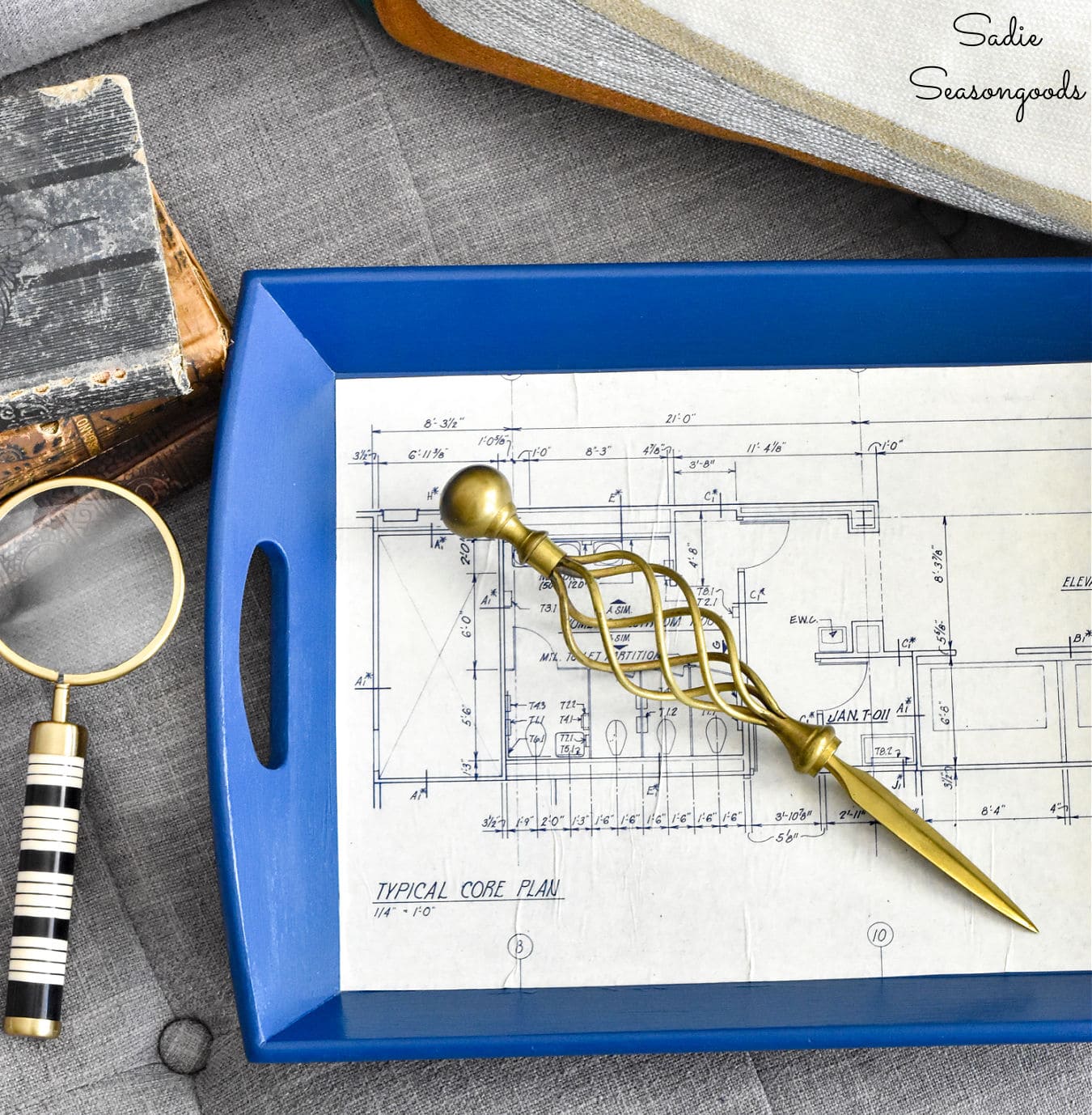 This collection is also causing me to realize that ALL of my upcycled tray projects are flat trays. I have yet to repurpose items into a tiered tray, which sounds like a fun challenge to me! Which do you prefer- flay trays or their tiered cousins?
I hope you've enjoyed this collection for upcycled trays! Whether you find one to give a new look, a new purpose, or you turn something else into a tray, there are just endless possibilities for creativity. All you need is a trip to the thrift store and some project inspiration to get started…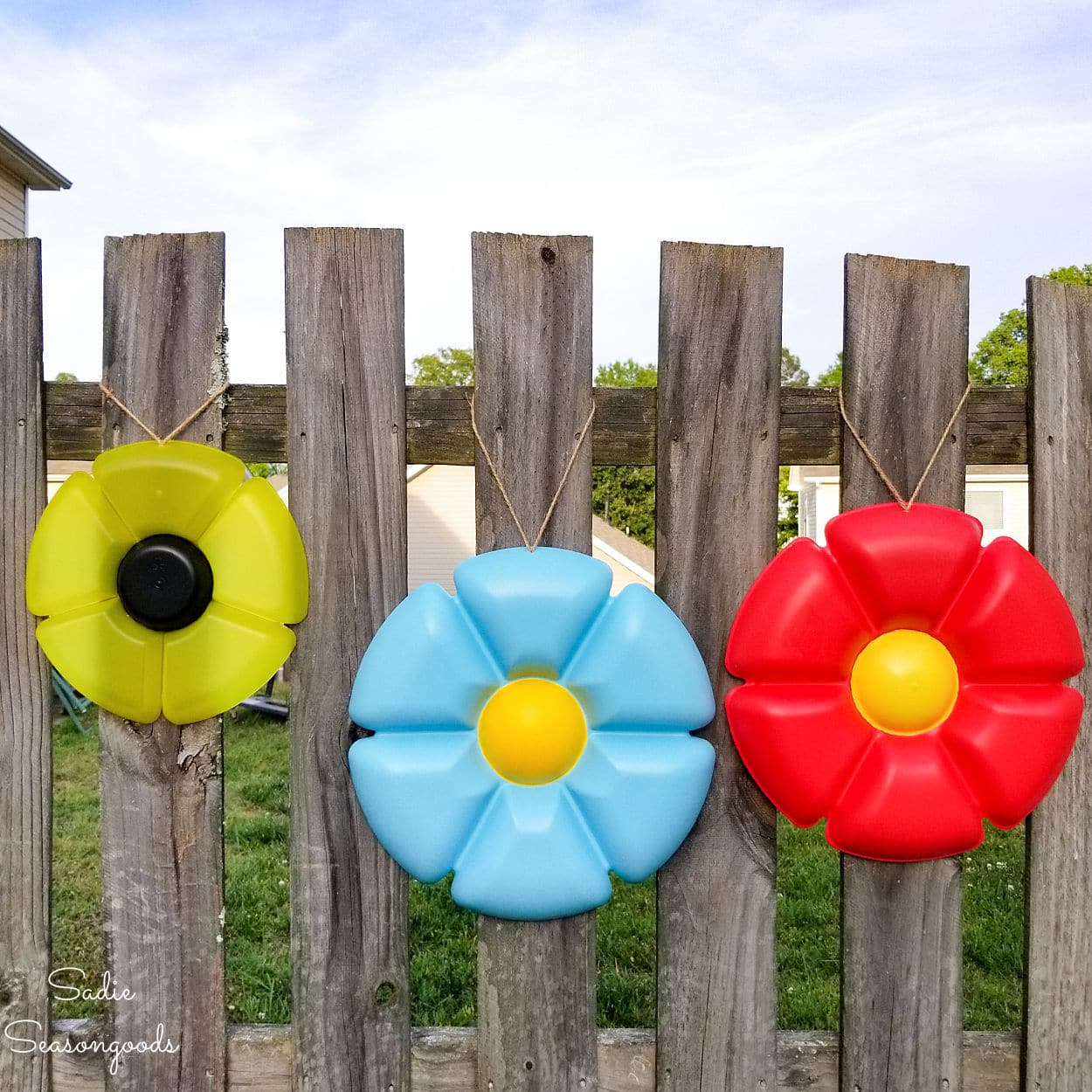 Craft on!
S
Want to be notified when I publish my next upcycling project tutorial?
Subscribe to Blog via Email
Join me on Social Media:

PIN ME!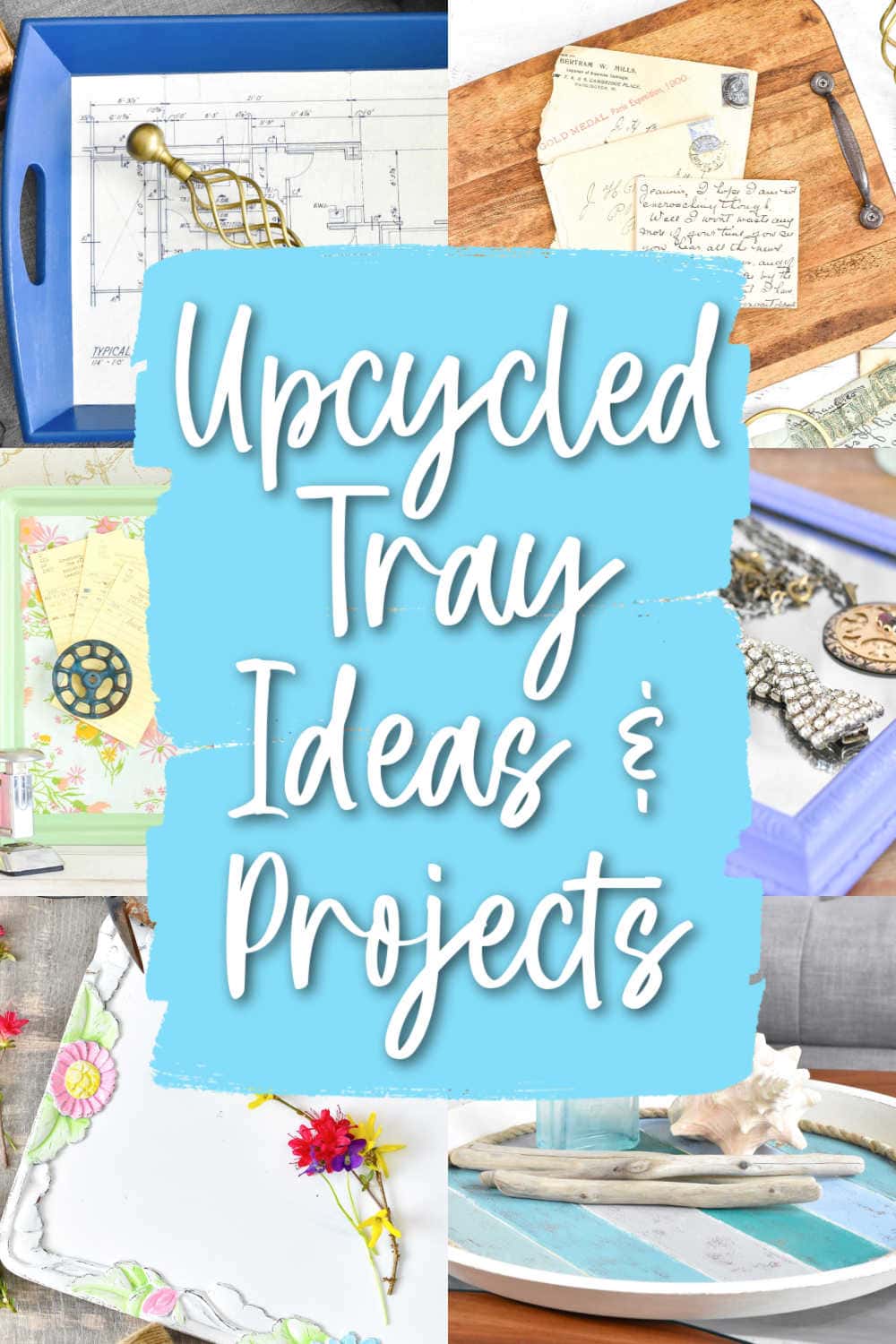 Sarah Ramberg is the owner of Sadie Seasongoods, a website that celebrates all things secondhand. From upcycling ideas and thrifted decor to vintage-centric travel itineraries, Sadie Seasongoods is a one-stop shop for anyone who loves thrifting and approachable repurposing ideas. Sarah is also the author of "Crafting with Flannel" and has been featured in numerous media outlets and magazines.